With a wide range of greenery and the vast sandy beaches, planning a weekend day out in Vancouver is such a temptation for explorers.
Amongst all kinds of pleasures, hiking can be seen as a leading outdoor pursuit which mostly takes place around the backcountry area.
If you're an outdoorsy type of traveler, check out 8 of our favourite hikes in Vancouver below to improve your sense of balance and explore the country in a whole new way.
1. St. Mark's Summit, Cypress Provincial Park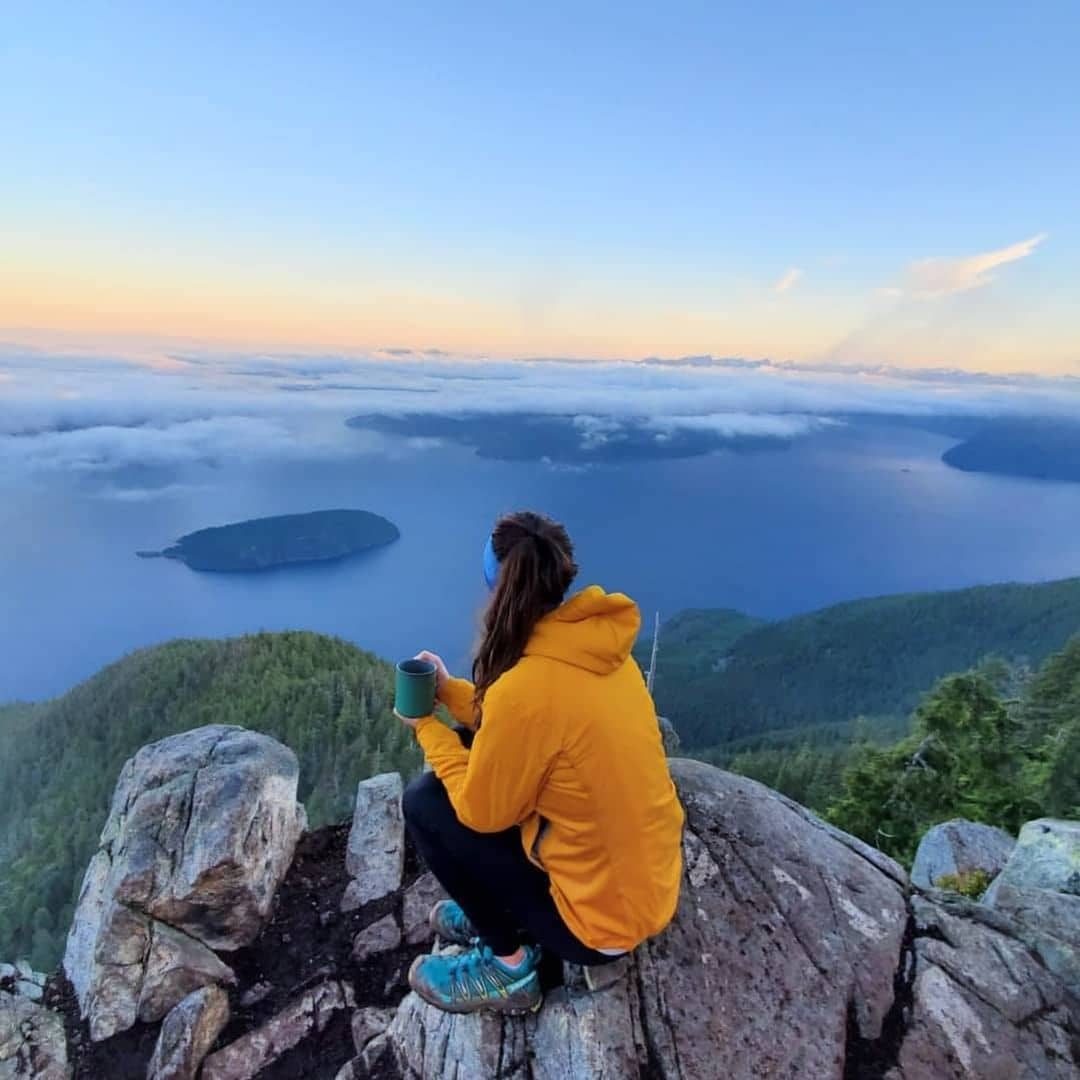 One of the top factors that draw a huge number of hardcore hikers to St. Mark's Summit is the unrivaled view over Howe Sound, Tantalus Range, and even the distant Vancouver Island if the sky is clear. Rain or shine, you will always feel like the king of the world either surrounded by the overcast clouds or the glaring sun rays.
St. Mark's Summit lies at the end of Howe Sound Crest Trail, which takes you five good hours hiking. The Howe Sound Crest Trail begins along the steep and rocky ski runs before cutting through a lush forest. As the woods thin out, that is when you start spotting the blurry St. Mark's Summit. There's a signpost directing you to the summit so there's no worries about missing it.
Address: West Vancouver, BC V0N 1G0.
2. Quarry Rock Hike, Deep Cove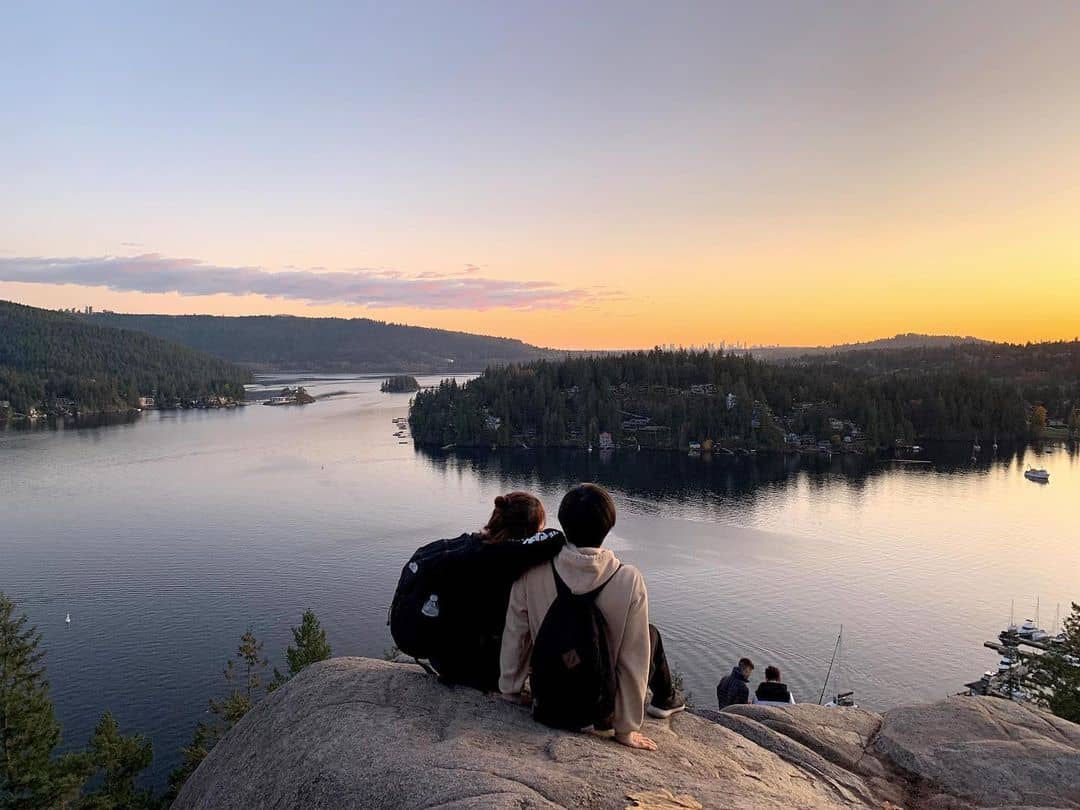 The second biggest name falling under the list of Vancouver's best hikes is Quarry Rock. Offering jaw-dropping views over Deep Cove and the Indian Arm, Quarry Rock leads you through the dense forest, crossing the hidden bridges before dropping you off at a golden flat waterfront boulder.
A big bonus for Quarry Rock Trail is that it's accessible for all levels of hikers even though you need to conquer a few rocky sections along the way. Quarry Rock trail is part of the Baden Powell Trail. If you ever get worn out amid the trip, don't forget to stop over at Honey's Doughnuts and freshen up with some cinnamon buns before getting back on the road.
Address: 2400 Panorama Dr, North Vancouver, BC V7G 1V5.
3. Grouse Grind Trail, Grouse Mountain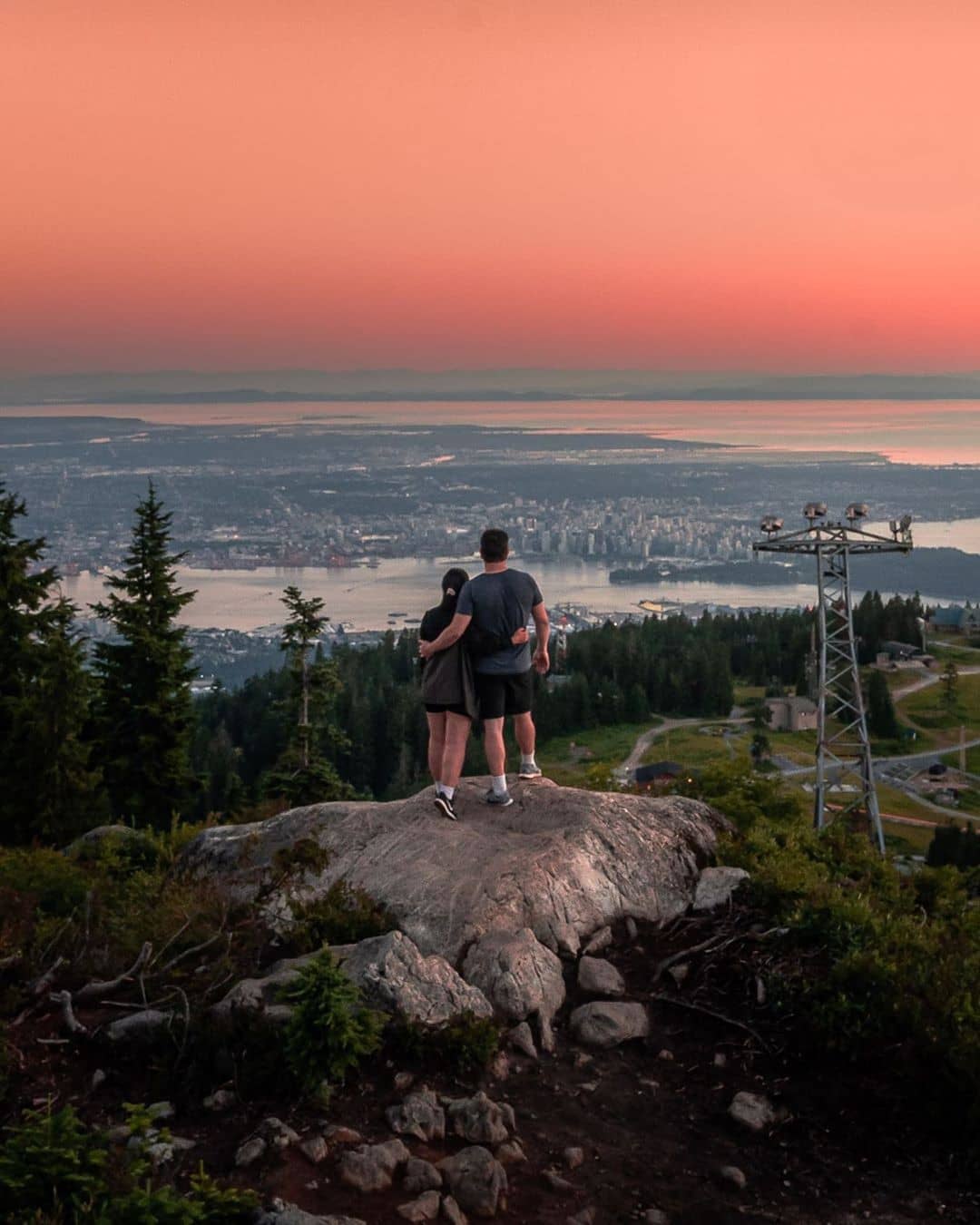 Grouse Grind trail is the top of the crop at Grouse Mountain, one of the must-see destinations in Vancouver.
Even though you only need around 2 hours to complete Grouse Grind but it doesn't mean the trail is a piece of cake. The hike is roughly 2.9 kilometers and about 853 meters of elevation gain.
The hiking community in town calls Grouse Grind "Mother Nature's StairMaster" as it's very popular and a great option if you want to level up your hiking game. Note that hiking down the grind is illegal, and dogs are not allowed on the trail!
You can ride the Gondola from the peak of the mountain back down after completing the challenge.
Address: 6400 Nancy Greene Way, North Vancouver, BC V7R 4K9.
4. Pacific Spirit Regional Park Trail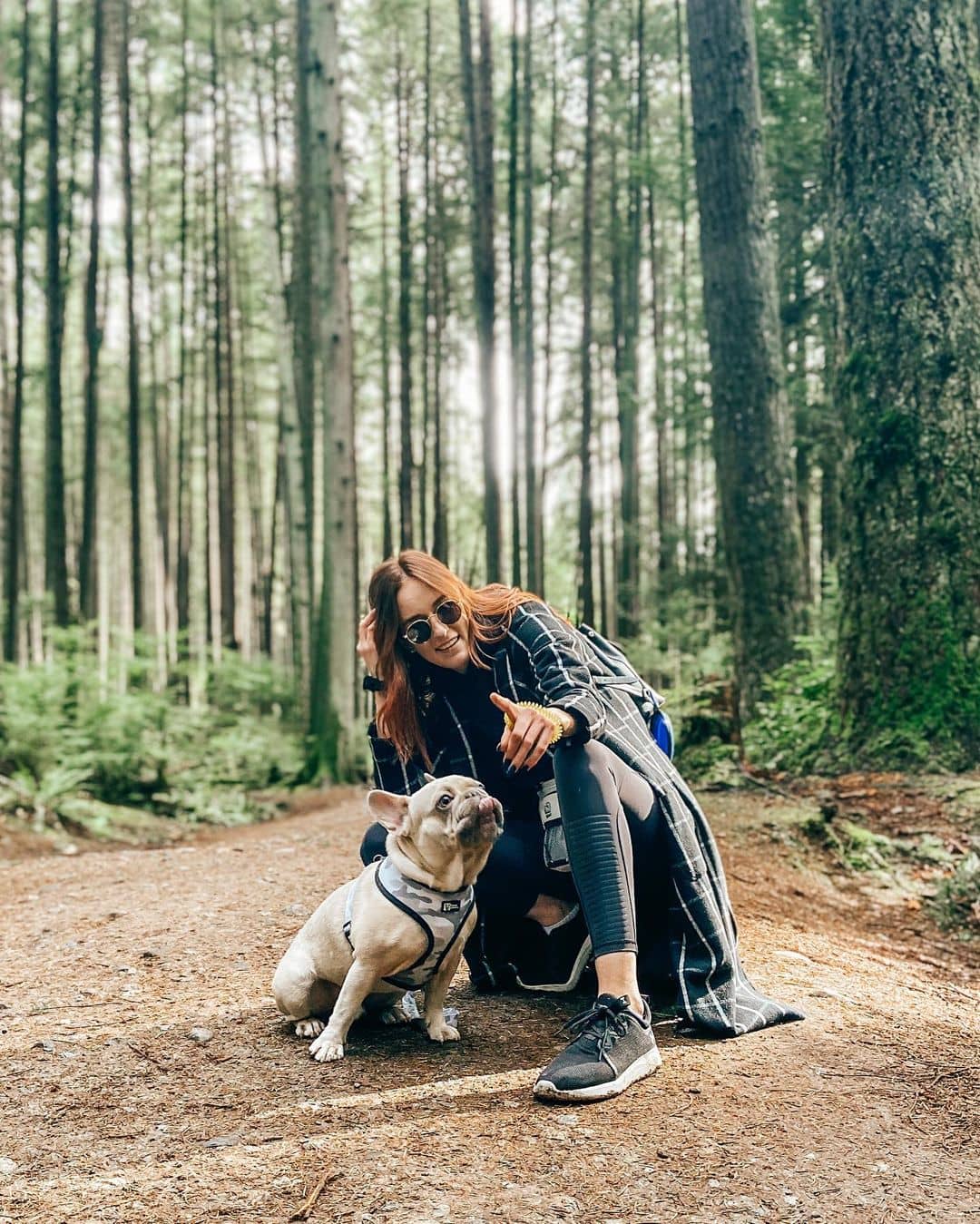 Encompassed by a lush forest setting, the trail of Pacific Spirit Regional Park is a quiet loop trail that is overshadowed by other big names in the city.
Running over 9 kilometers, this moderate trail is located near Greater Vancouver area and offers a variety of outdoor activities along the way. 
This loop contains a vast network of connected trails. You can choose your own route by viewing the map of the park.
However, most people will opt for the common route which takes around 3 hours. The common route will begin at a gate on 16th Avenue and cut through the forest. 
Along the way, you will pass by Imperial Road, Hemlock Trail, and Sasamat Trail before ending up at the Clinton Trail.
Thanks to the rich layers of trees, the hike won't be that exhausting as you are shadowed by maple, cedar, and hemlock trees.
Address: 5495 Chancellor Blvd, Vancouver, BC V6T 1E4.
5. Burnaby Lake Park Trail, Burnaby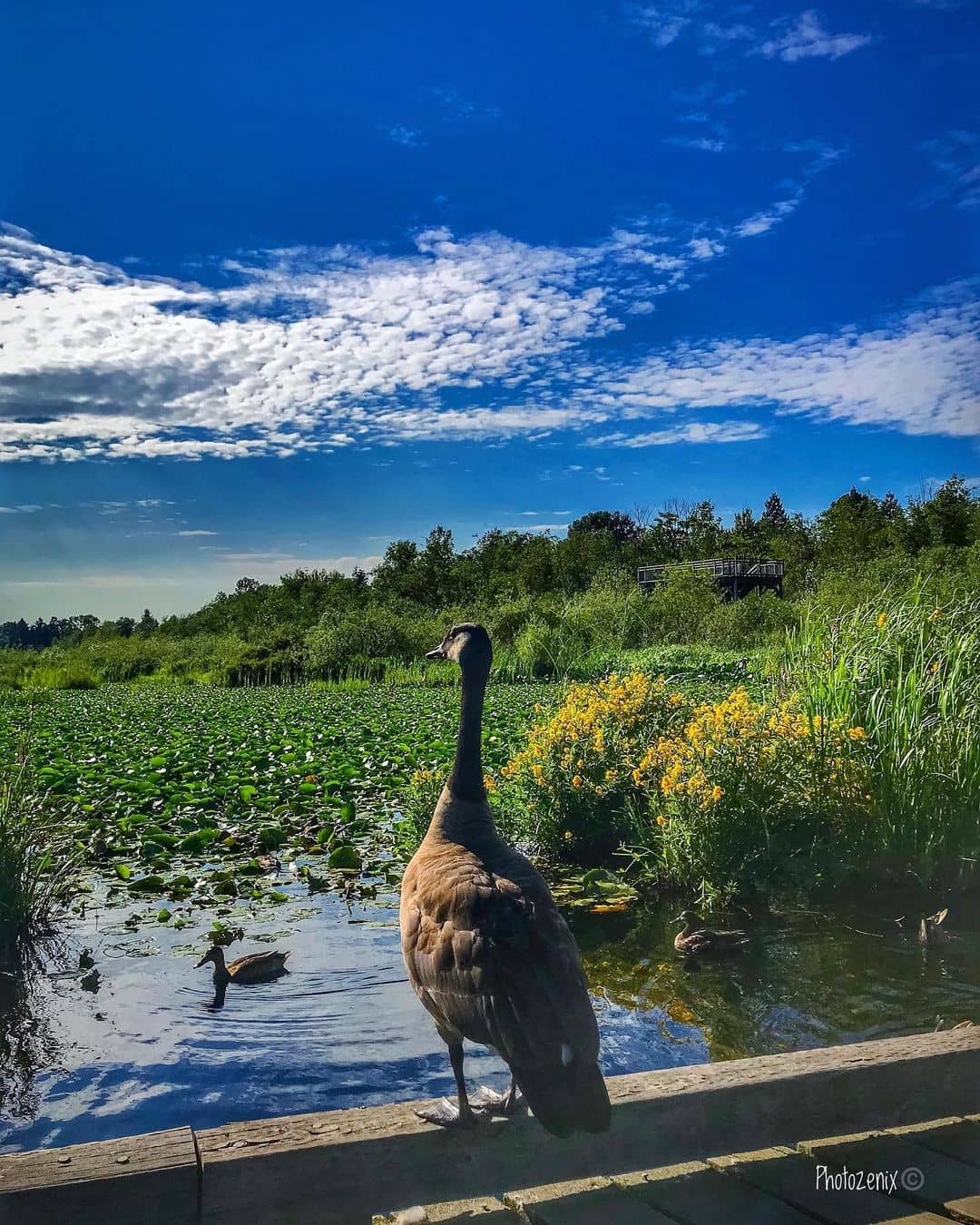 The trail is part of Burnaby Lake, one of the largest lakes in Vancouver. Known as an easy and eye-catching trail running for 10 kilometers, Burnaby Lake Park Trail offers a scenic experience with little elevation gain.
What makes the trail a popular option is a great diversity of wildlife. You will have a lot more fun in nature with ducks, geese, and beavers welcoming you along the stroll.
Burnaby is a great weekend getaway for both hardcore hikers and nature enthusiasts.
Address: 4519 Piper Ave, Burnaby, BC V5A 3B5.
6. Norvan Falls Trail, Lynn Canyon Park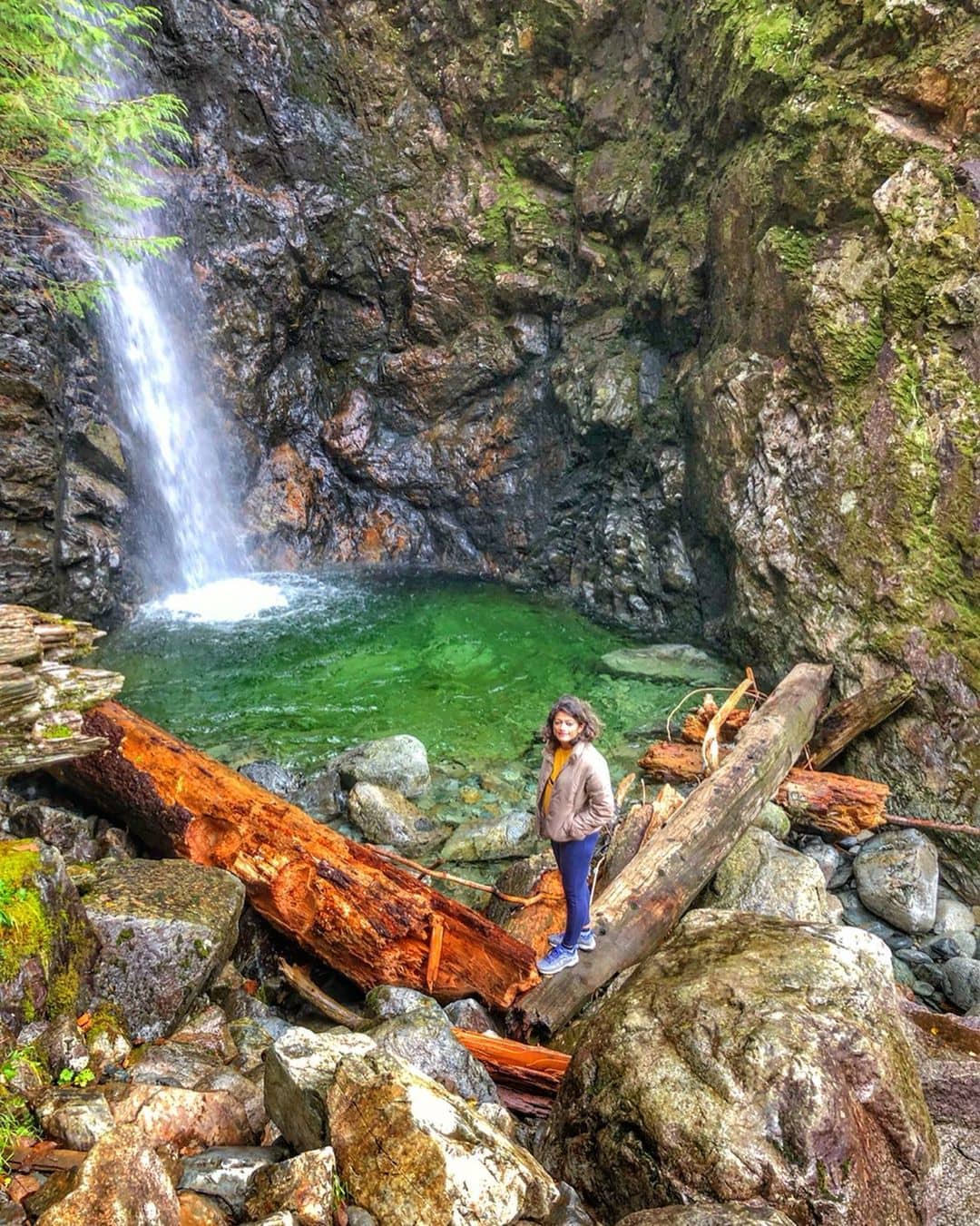 The epic hike of Norvan Falls is a hidden gem that is usually overlooked by tourists and locals.
This marvelous 12-kilometer-long trail crosses the dense jungle of Lynn Headwater Regional Park, runs along Lynn Creek, and plops out at the gigantic Norvan Falls. 
The Norvan Falls hike is dog-friendly. It is considered moderately challenging with bumpy surfaces, streams, pools of mud, and logs scattering along the way.
Norvan Falls trail is also more narrow compared to some other hikes in the backcountry. 
If you're confident in your fitness level then get ready to spend up to 5 hours conquering the trail!
Without a doubt, the highlight of this hike is the incredible falls cascading over a cliff before rushing into a crystal-clear stream below.
Address: 3690 Park Rd, North Vancouver, BC V7J 3K2.
7. Garibaldi Lake Trail, Garibaldi Provincial Park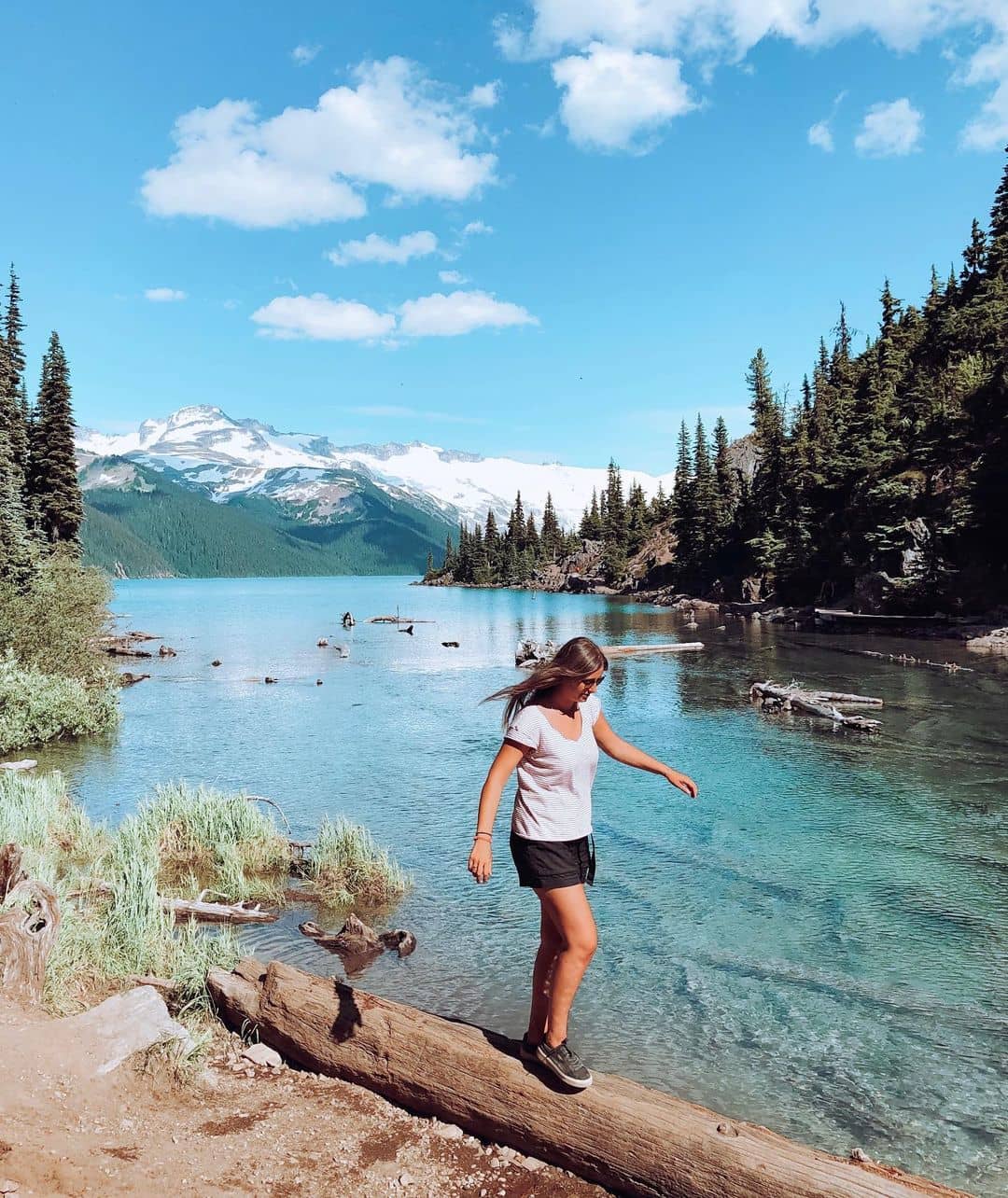 Considered a heavily trafficked hike in Vancouver, Garibaldi Lake Trail is dedicated to moderate hikers with an elevation gain reaching 820 meters.
The entire round trip lasts for approximately 18 kilometers stretching through a wide range of landscapes and topography.
You will get to see the snow-capped mountains enclosing lush vegetation, as well as diverse wildlife and breathtaking scenery.
Garibaldi Lake Trail is accessible from April to November. When wintertime gradually sweeps through the land, expect snow to cover the hike leaving it in an icy condition.
If you hit the trail at the end of the year, don't forget to wear crampons to smoothen your hike. Don't be afraid of the snow as the scenery is even more splendid!
Address: BC-99, Brackendale, BC V0N 1H0.
8. Dog Mountain Trail, Mount Seymour Provincial Park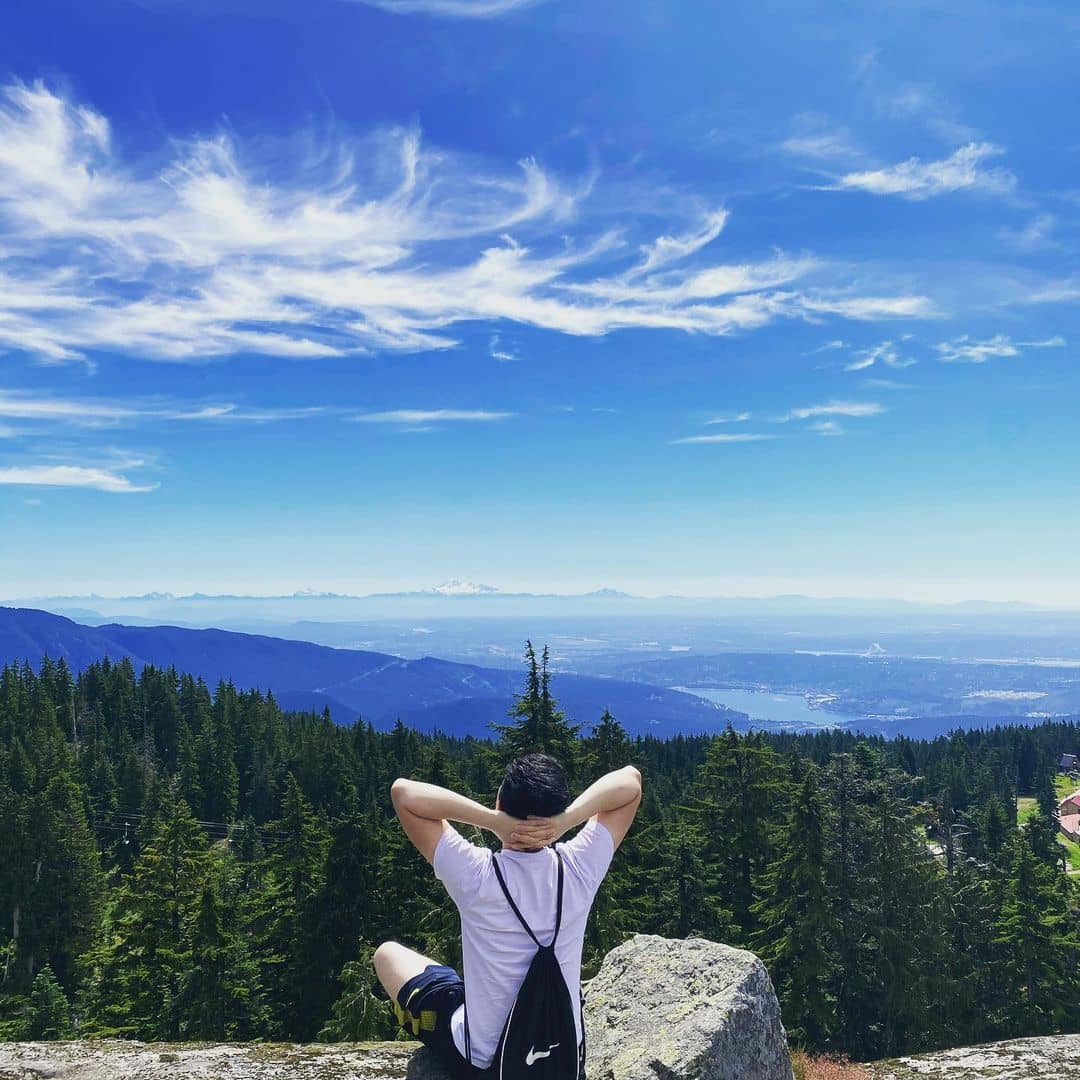 Speaking of where to hike in Vancouver, Dog Mountain is one of the hottest spots in town.
Located in Mount Seymour Provincial Park, Dog Mountain Trail is short but you should expect it to be rocky and muddy at some points. The elevation gain is moderate and the hike totally worth the try. 
One of the best factors that come along with the hike is a scenic view over Fraser Valley, Stanley park and Mount Baker.
Thanks to such a big reputation, Dog Mountain Trail can be heavily trafficked during summertime, which is also the peak season of traveling in Vancouver.
Gear it up with some good hiker boots to defy the muddy and slippery sections.
In the colder months, be prepared to have snowshoes ready if you're thinking of trying out this trail.
Address: 1700 Mt Seymour Rd, North Vancouver, BC V7G 1L3.
The best hiking season in Vancouver starts somewhere around June until October, which will spruce up your hikes with the mild weather.
To make the most out of the hike, remember to invest a good deal of time into the research, pack your bags neatly, and note down rescue phone numbers before setting out.
Still craving for more gorgeous views? Here are the most scenic viewpoints in Vancouver to spice up your vacation!