Looking for the best Korean BBQs in Seattle? Well, you're in the right place!
Seattle is a city with amazing food options from all over the world – including Korean food!
Whether you're looking for something casual or upscale, there's definitely a Korean BBQ spot on this list that will satisfy your cravings.
So get ready to experience some of the best Korean BBQ in Seattle!
1. Meet Korean BBQ
If KBBQ is what you're looking for, then Meet should be on your shortlist.
The whole experience is one that should not be missed, especially since their side dishes are top-grade too – packed with fresh vegetables alongside delectable cheese all cooked right before our eyes (and teeth).
For their food, they have all types of meats and sides but one of the absolutely best meats of all time in Meet Korean BBQ is their Wagyu beef. It melts in your mouth beautifully and you won't get enough of it.
Their Steak Tartare also deserves a special mention. It tastes phenomenal and you can really tell that it's quality meat.
To boost your meal, try out their Egg Souffle. It's perfectly cooked and stirs away from the traditional way of preparation!
What to order: Wagyu Beef, Steak Tartare, and Egg Souffle.
Address: 500 E Pike St, Seattle, WA 98122, United States
Website | Instagram | Facebook
2. Baegopa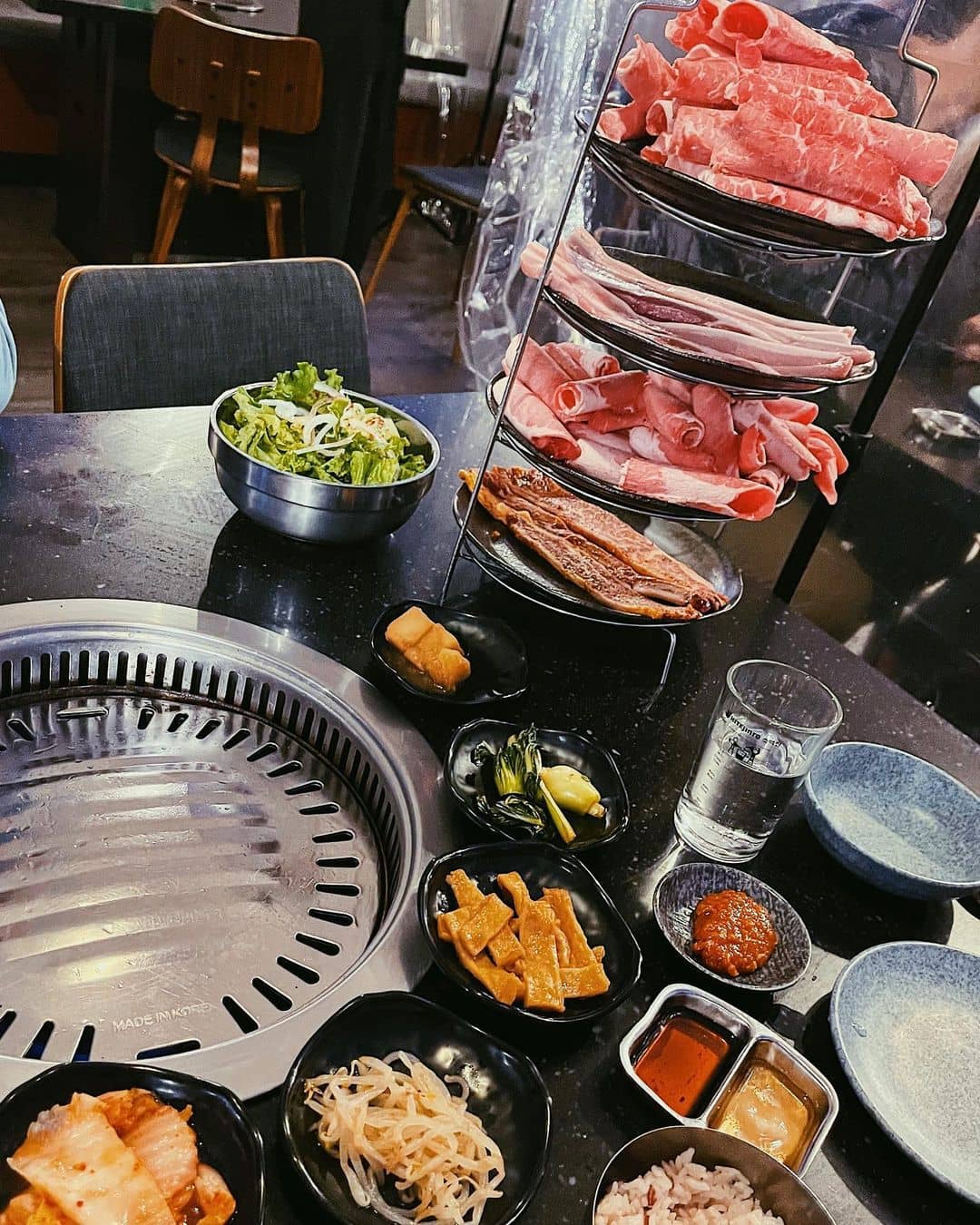 Baegopa is an easygoing Korean BBQ joint that you'll surely come back to time and time again. With its variety of all-you-can-eat options, every cent is worth it!
The interior gives you that cozy yet fun vibe. The lights are warm and dim yet the industrial ornaments everywhere is enough to make the place look aesthetic.
In Baegopa, it's a sin not to order their marinated Beef Brisket. With the generous portions and oozing flavor, you're bound to fall in love with this simple dish.
Their marinated Short Ribs are also oh-so-delicious. The marinade is just magical and has that superb meat flavor!
You should also get a hold of their Garlic Steak, it's a total must-order and if you're into garlic, this one will satisfy your dire garlic cravings!
What to order: Beef Brisket, Short Ribs, and Garlic Steak.
Address: 509 7th Ave S, Seattle, WA 98104, United States
Website | Instagram | Facebook
3. Palmi Korean BBQ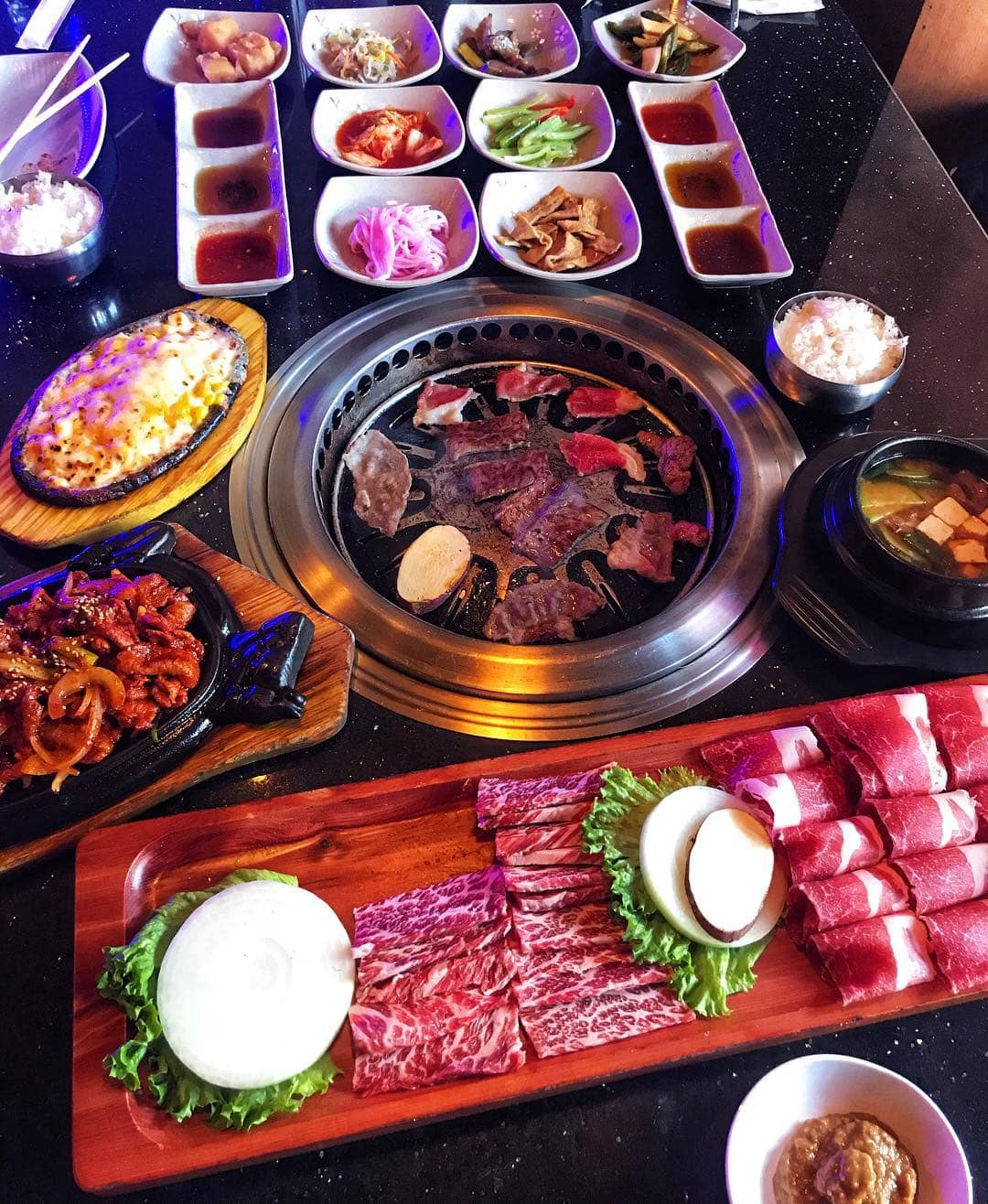 Looking for a Korean BBQ that will immerse you in a whole different culture? Count on Palmi Korean BBQ to do the job!
With the unique blend of quality spices and preserved tradition, Palmi Korean BBQ assures that every Korean dish is one you'll love!
The interior of the place is modern and the warm lights make the entire place as comfy as ever.
Try out their Banchan if you want to get super full. The portions are extremely huge. If you're a vegetarian, you're going to love their Vegetarian Bibimbap.
The taste blows you away with its goodness. To get your money's worth, we recommend you order their Large Beef Combo.
What to order: Baanchan, Vegetarian Bibimbap, and the Large Beef Combo.
Address: 4538 University Way NE, Seattle, WA 98105, United States.
Website | Instagram | Facebook
4. Old Village Korean BBQ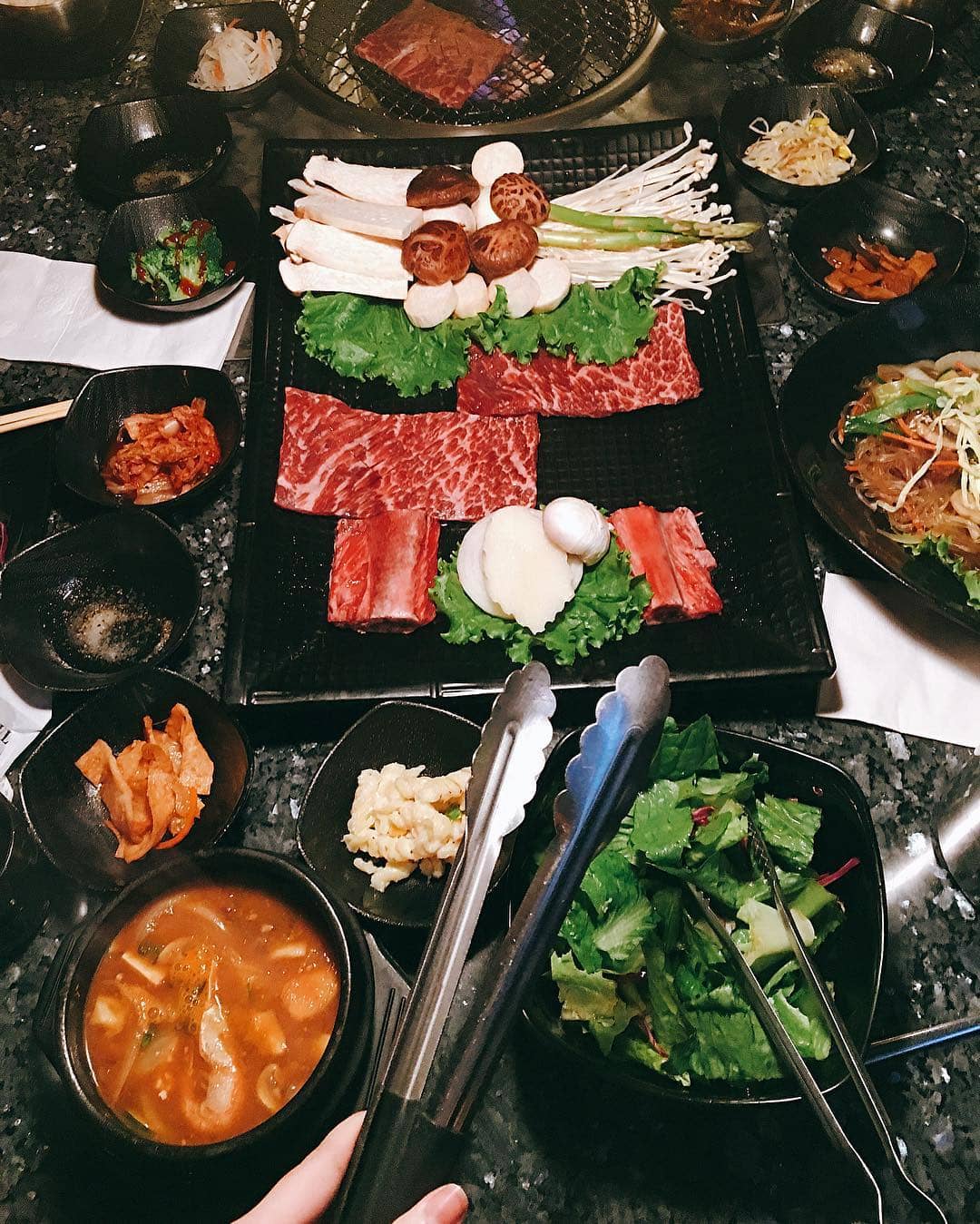 The Old Village Korean BBQ is your classic Korean BBQ restaurant. In this place, despite the classic and warm interior, you can expect all their meat to be unique and rich with its smokey flavor.
Presenting an all-black themed interior, the atmosphere makes this place standout.
You can choose a charcoal grill or a gas grill depending on your liking. It's close to the authentic Korean BBQ places in Seoul because of its marinated Short Ribs and Thin Pork Slide and of course, their Pork Tofu Soup.
Plus with some good old Soju, you can be assured that your dine-in experience here is spot on!
What to order: Marinated Short Ribs, Thin Pork Slide, and Pork Tofu Soup
Address: 15200 Aurora Ave N, Seattle, WA, United States
Website | Instagram | Facebook
5. Son Of A Butcher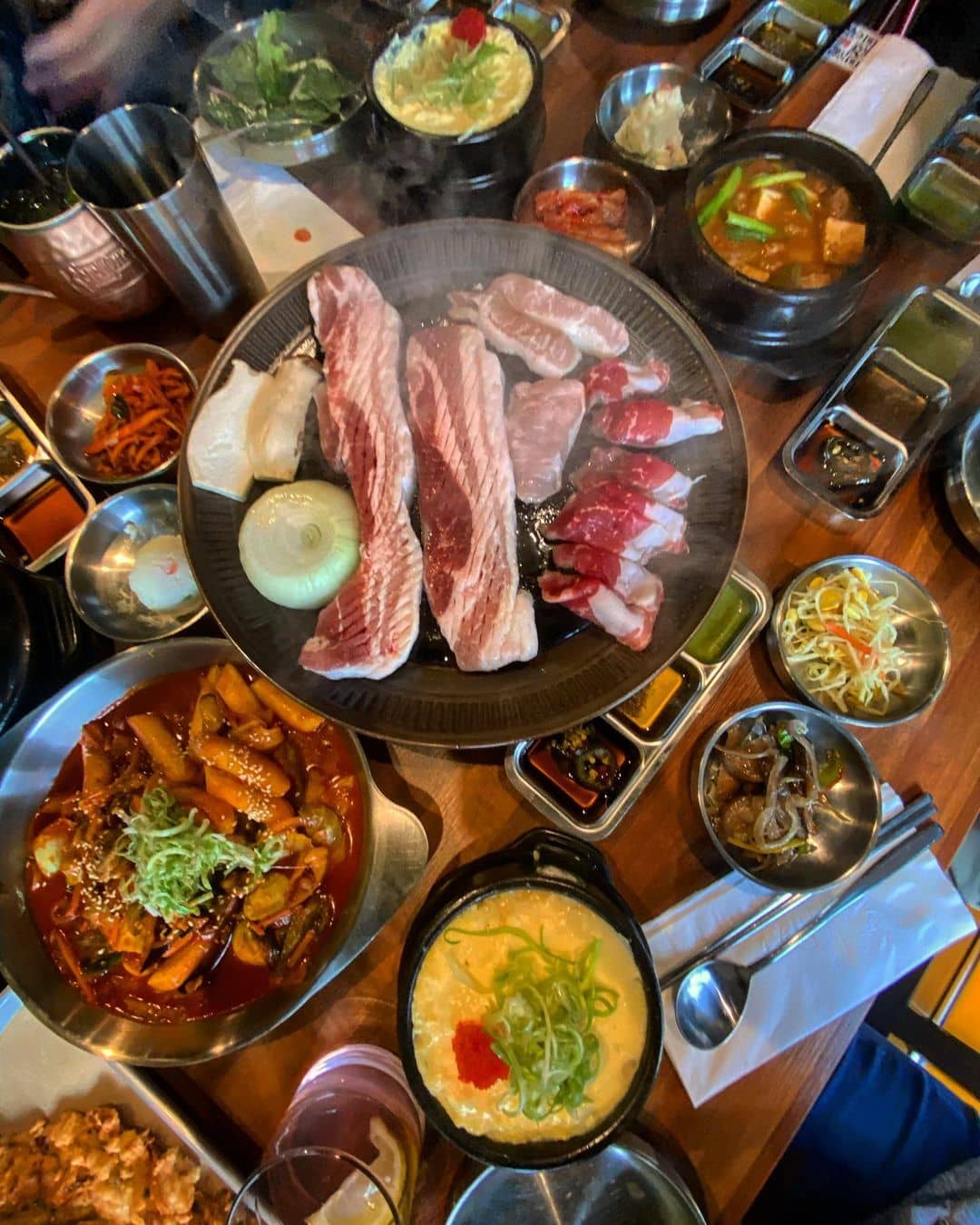 Want a lowkey place to stuff you up with some yummy Korean BBQ? Nothing beats Son Of A Butcher when it comes to that. Son Of A Butcher is your go-to place for grade-A quality Korean barbecue.
The place is in a quiet and spacious area that has a simple interior. The lights are bright enough to make the place look radiant and lively.
Their eat-all-you-can deal is definitely perfect for the meat lovers out there. The portions of meat are huge and include different kinds of sides.
We recommend you try out their Beef Bulgogi.
Their Banchan and Kimchi Stew are also worth 5 stars. It's fresh and the quality of the meat is just exceptional.
Especially the Kimchi Stew that will exceed your expectations with its unique spice!
What to order: Beef Bulgogi, Banchan, and Kimchi Stew.
Address: 15200 Aurora Ave N, Seattle, WA, United States
Website | Instagram | Facebook
6. Korean Bamboo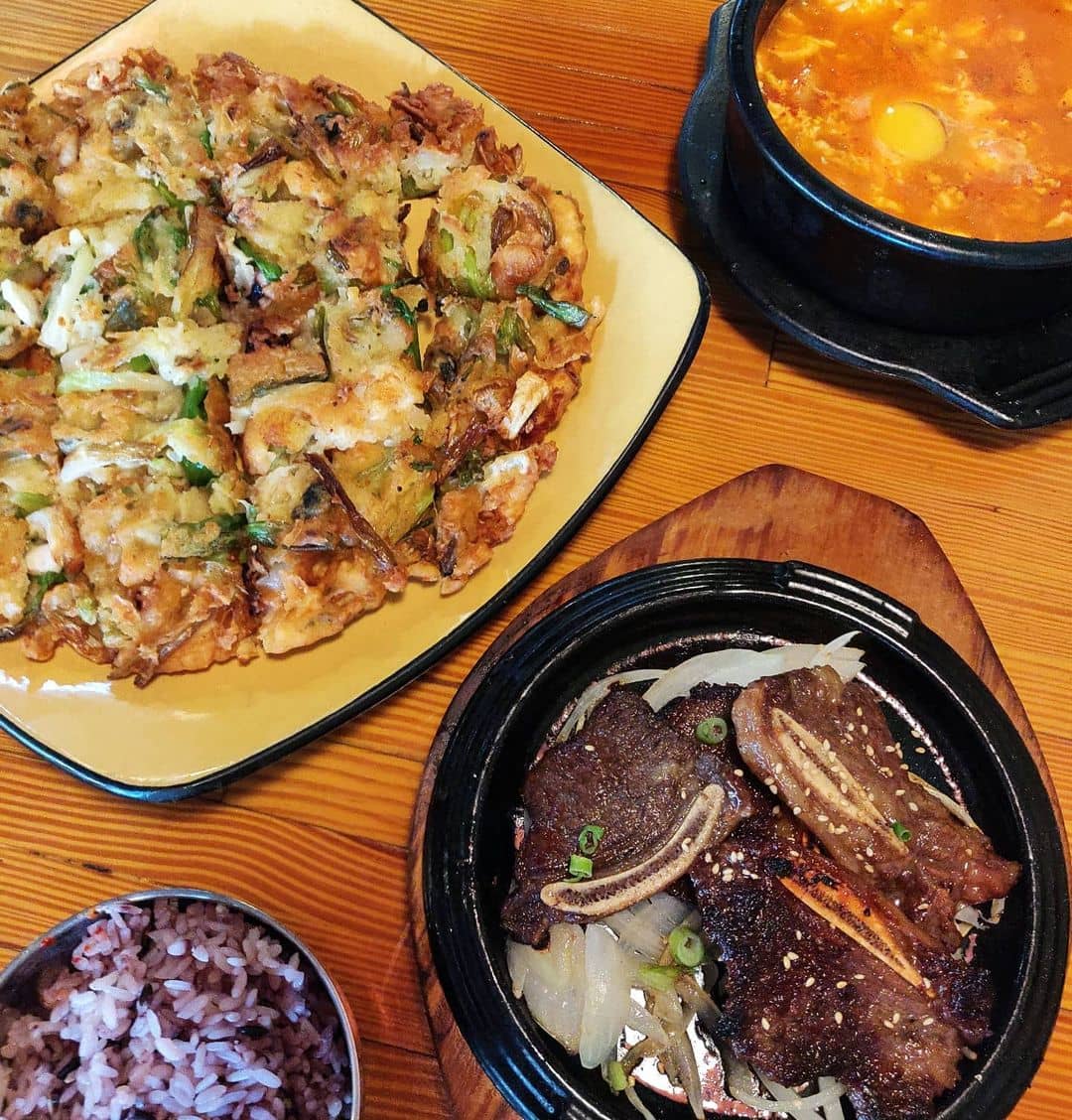 The Korean Bamboo is where you'll find your Korean comfort food in a cozy and warm place! This simple restaurant is the most ideal restaurant if you just want to eat up and chill out.
The interior is laidback with just some wooden chairs and tables. Plastered on the walls are big photos of bamboos that somehow make the place look relaxing.
Famous for their Tofu Soup, you can expect this to be a dish you won't ever forget. It's super flavorful and tastes 100% authentic.
Add this with some rice cake, spicy pork, and some sweet and sour pork, we promise you that you'll be crazy satisfied.
They are also very generous in their serving so you can fill your tummy up for as much as you can!
What to order: Tofu Soup, Rice Cake, Spicy Pork, and Sweet and Sour Pork.
Address: 2236 3rd Ave, Seattle, WA 98121, United States
That caps off our list for the 6 best Korean BBQs here in Seattle. If you're in Seattle and you're craving for something different, don't worry because we've still got you covered.
Check out our list for the 15 best restaurants in Seattle you have to eat at!
How We Create Our "Best" Lists
All Noms Magazine's "best" lists are created using multiple factors and signals to help readers find the best restaurants, things to do, and places to stay at. Some of these factors and signs include personal experiences, correspondence with locals, and compiling experiences from review sites.
Each list is also created to be balanced (in terms of price, cuisine type, ambiance, and more) as possible. This means that the lists are not specifically created in ranking order. You should be comfortable picking from any of the spots on the list and generally have a good time. But of course, YMMV (your mileage may vary) and everyone may have different experiences/palates.