Looking to move to Chicago? Well, you'll want to know about these pros & cons of living in Chicago before spending your precious time and energy!
Chicago, the Windy City, is a place that has captured many hearts of many with its vibrant culture, rich history, and stunning architecture.
From its world-renowned food scene to its bustling downtown, Chicago offers a unique blend of urban excitement and Midwestern charm. 
Like any major city, it also comes with its fair share of challenges. If you're considering making Chicago your new home, this comprehensive guide will explore the many facets of living in this dynamic city.
So whether you're searching for studio apartments in Chicago or homes for sale, read on to find out what life is like living in Chicago!
This article contains affiliate links where we may get a small commission if you click on the link and purchase. No extra cost is added to you.
Pros of Living in Chicago
Pro #1: Vibrant Arts and Culture Scene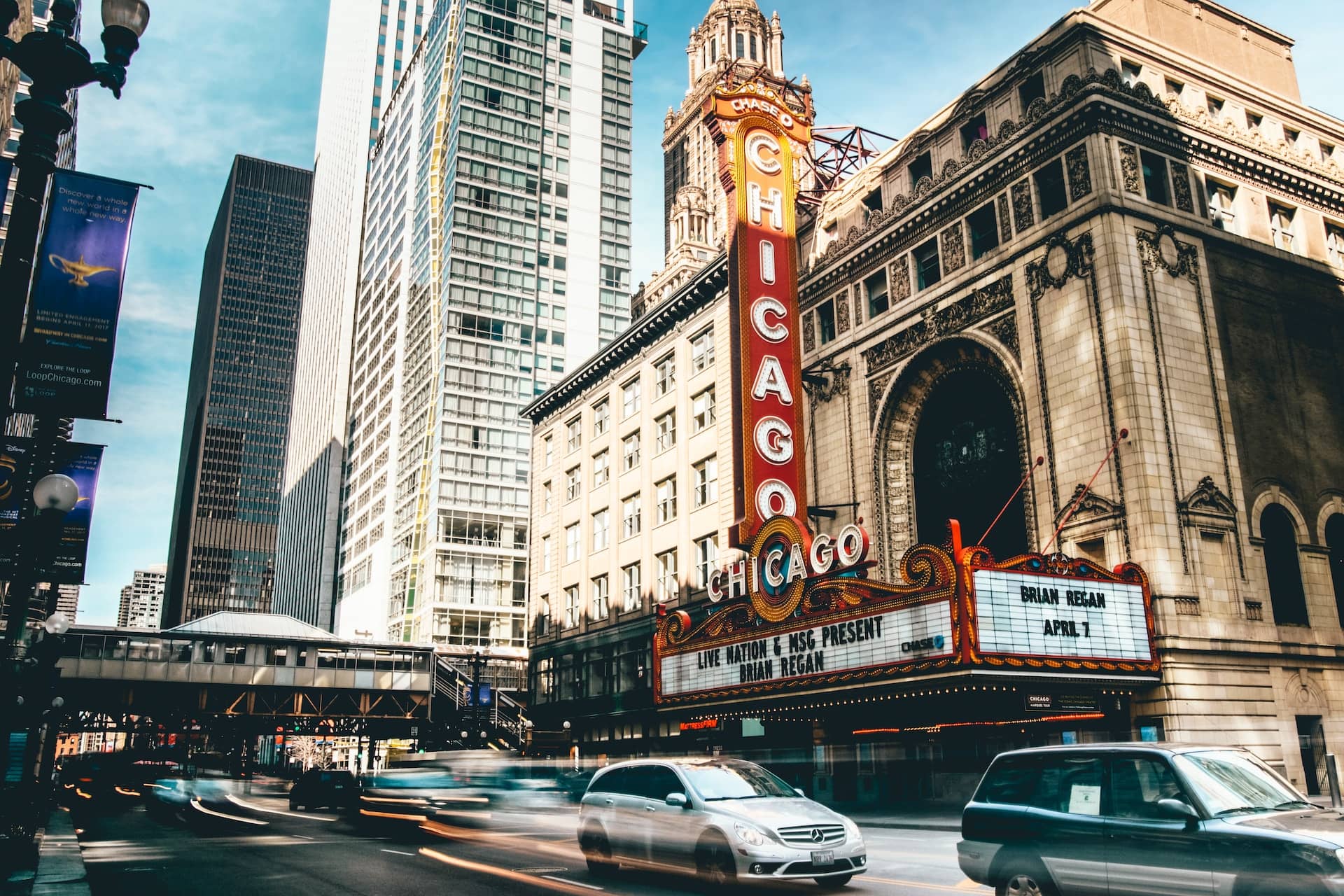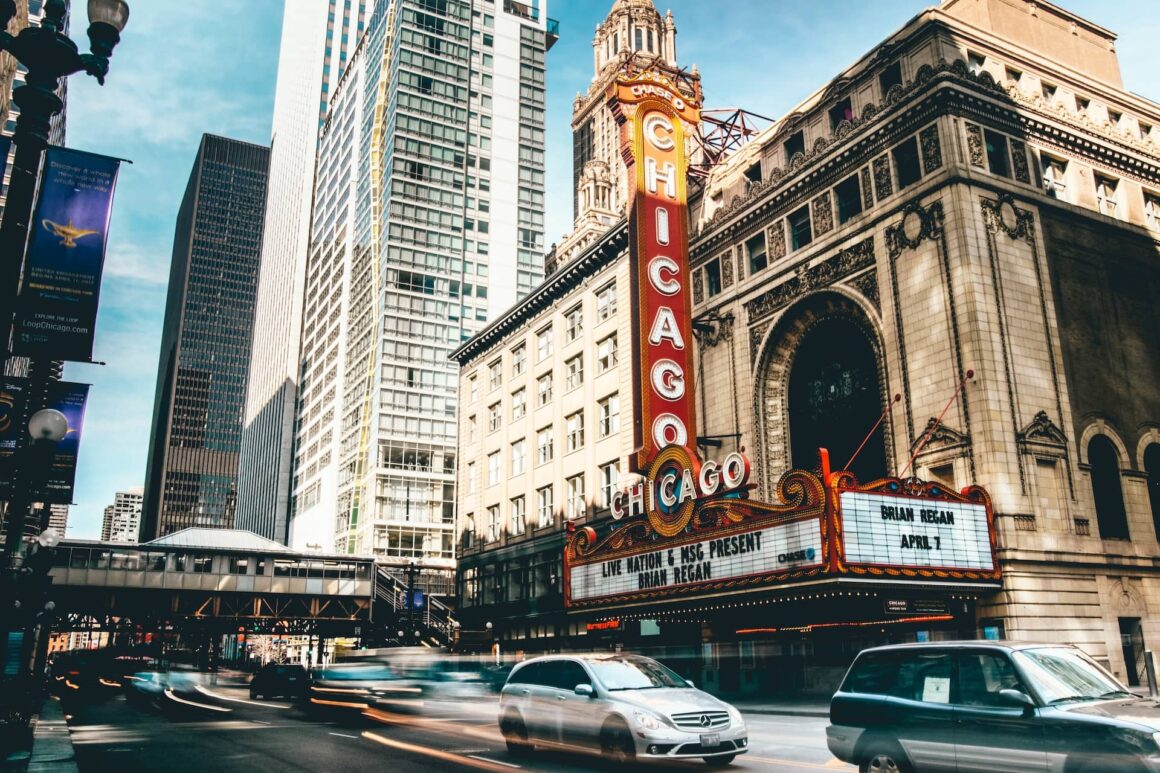 Chicago is a heaven for all art enthusiasts and creatives due to its vibrant arts and culture scene.
Maybe you've already known, this is home to some of the most prestigious museums and galleries in the country, including the Art Institute of Chicago, which houses over 300,000 works of art.
The city's theater scene is no less impressive with over 200 theaters, including the famous Goodman Theatre and Steppenwolf Theatre Company!
This is also the place for famous art fairs and festivals, highlights like the Chicago Jazz Festival and the Hyde Park Jazz Festival, which bring together musicians worldwide.
Fun fact: The arts and culture sector in Illinois state represents 3.7% of the state's GDP and supports 224,102 million jobs. (source)
Iconic structures like the Willis Tower and John Hancock Center add to its artistic allure as well!
Whether you're interested in theater, music, or visual arts, an artist, a lover of the arts, or simply someone who appreciates creativity, Chicago has something to offer everyone!
🖼️ Explore these top-rated Chicago Arts & Culture tours!
Pro #2: Hot Sports and Entertainment Scene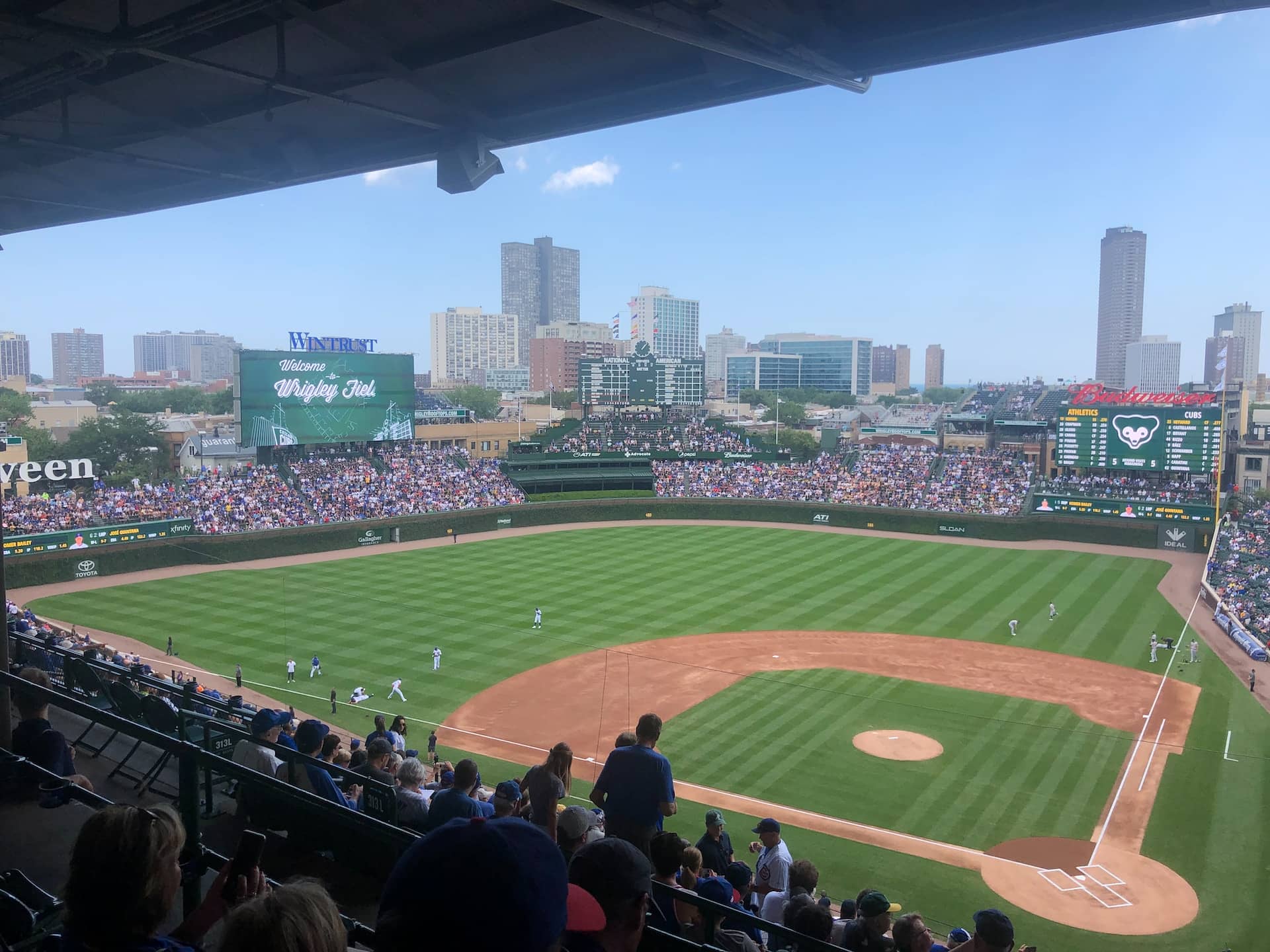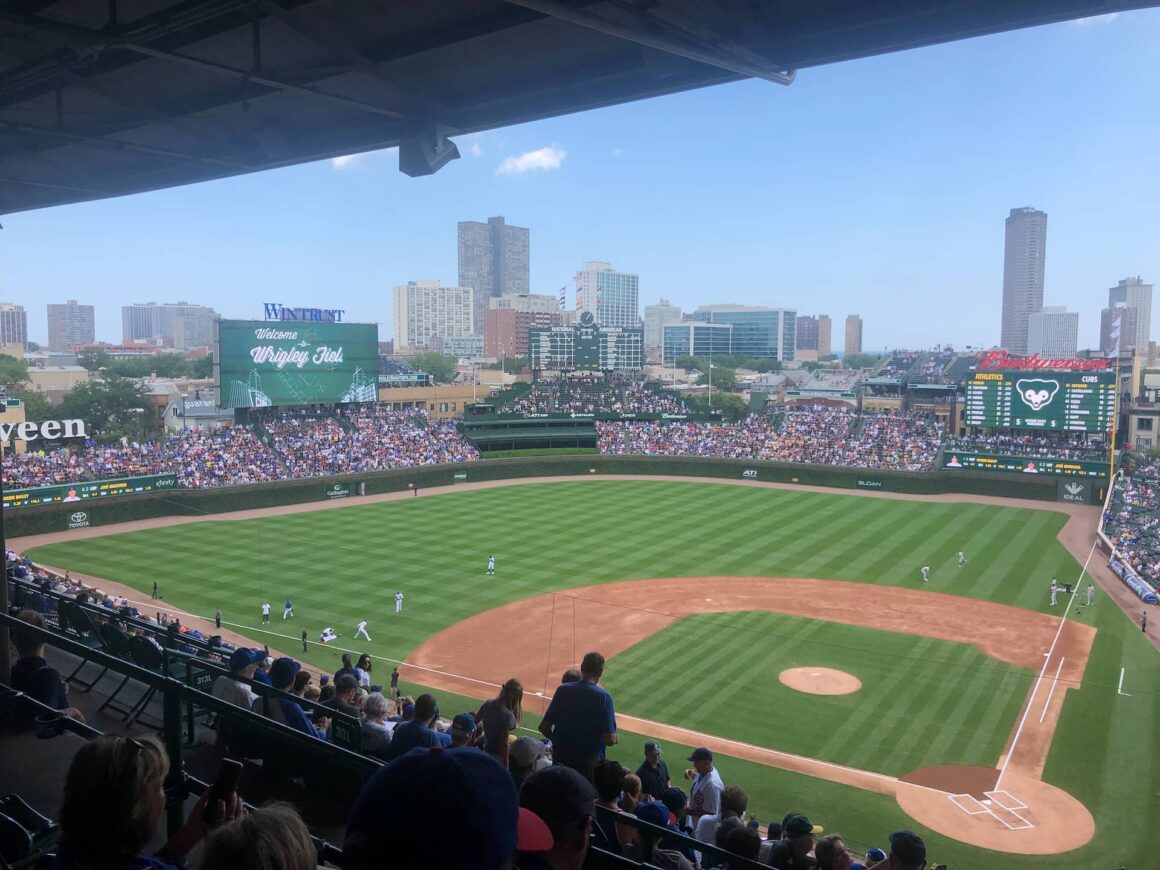 If you enjoy sports, music, or nightlife, there's always something to do in Chicago!
Home to several major league teams, including the Chicago Bears (NFL), Chicago Bulls (NBA), Chicago Cubs (MLB), and Chicago Blackhawks (NHL), the city is a sports lover's paradise!
The passionate fan base and historic venues like Wrigley Field and Soldier Field create an electrifying atmosphere that's hard to match.
In addition to sports, Chicago is also home to world-class theater, with the Steppenwolf Theatre Company and the Goodman Theatre offering outstanding productions.
Music lovers can enjoy various genres like blues and jazz. Venues like the House of Blues and Buddy Guy's Legends host phenomenal performances year-round.
Nightlife in Chicago is also legendary, with bustling neighborhoods like River North and Wicker Park offering an array of bars, clubs, and lounges.
Pro #3: Famous Skyline and Architecture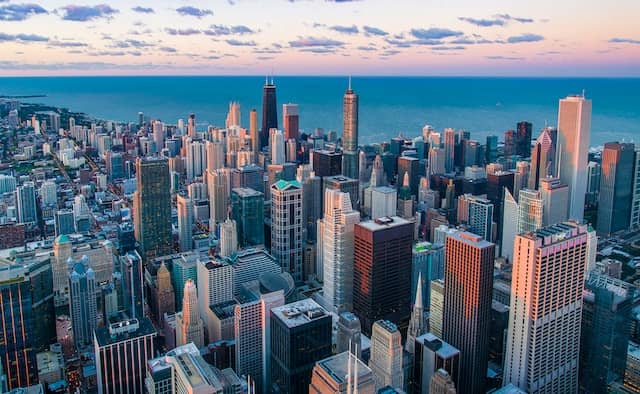 Chicago is the birthplace of modern architecture, which skyline is one of the most recognizable and admired in the world!
After The Great Chicago Fire of 1871, the city pioneered a new architectural style by constructing only steel and glass skyscrapers, creating a visually stunning landscape, and its architectural innovations continue to influence design worldwide.
Amongst some of the city's most iconic skyscrapers are The Willis Tower, formerly known as the Sears Tower, the John Hancock Center, and the Equitable Building.
But Chicago's architecture is not just about tall buildings; the city is home to masterpieces by renowned architects like Frank Lloyd Wright and Ludwig Mies van der Rohe.
Architectural tours, including the famous Chicago Architecture River Cruise, provide an in-depth look at the city's architectural marvels.
🏙️ Check out these top-rated Chicago architecture tours!
Pro #4: Amazing Food Scene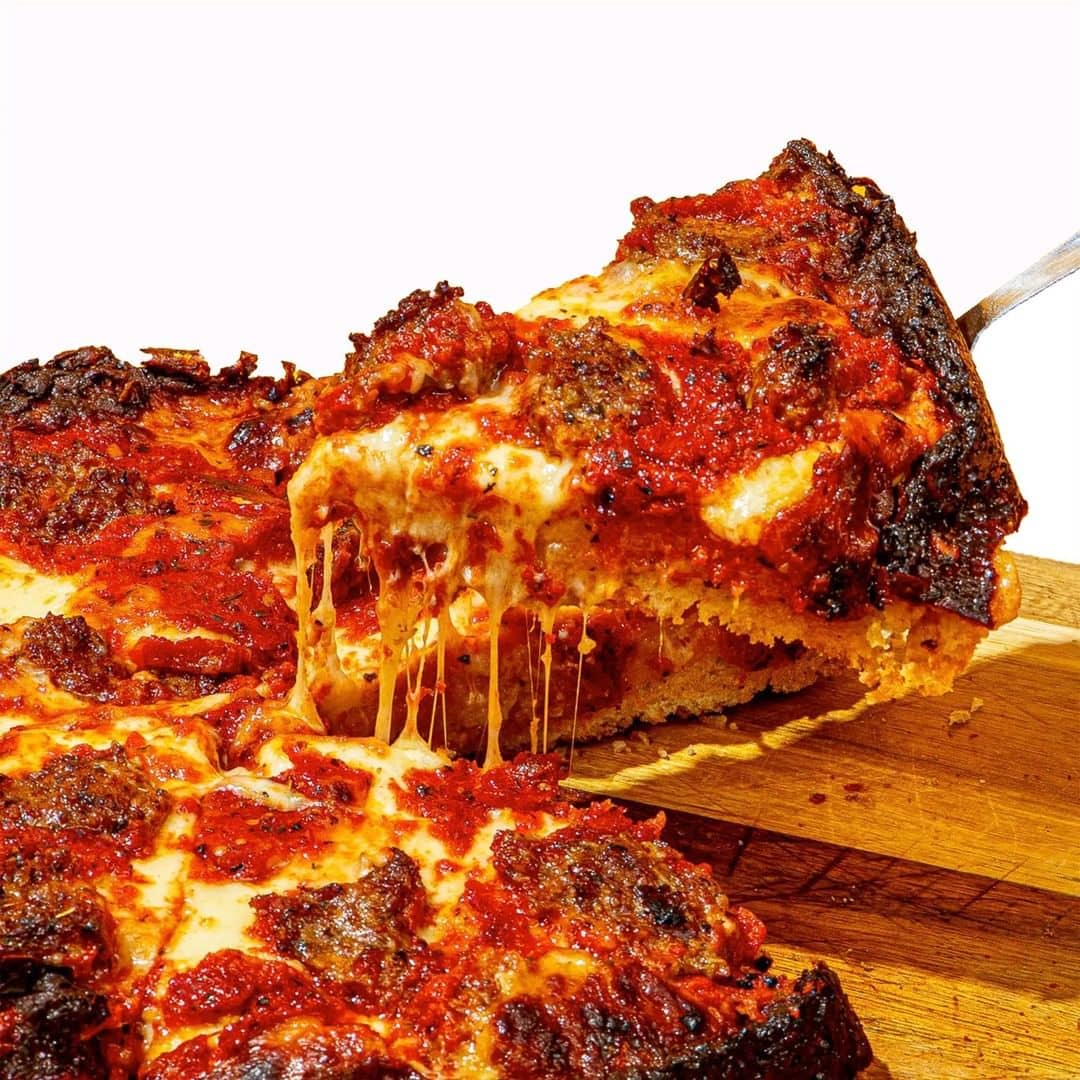 Chicago is a foodie's paradise with abundant world-class cuisine and dining options to satisfy even the most discerning palate.
The most famous ones are definitely the deep-dish pizza and Chicago-style hot dogs.
Alongside, the city boasts a diverse culinary scene that caters to all tastes and budgets. From Michelin-starred, stellar rooftop bars, gourmet farm-to-table restaurants to local food trucks, you're going to leave with a full tummy and a satisfying palate!
The city's ethnic neighborhoods, such as Chinatown and Little Italy, offer authentic international cuisines.
Food festivals like Taste of Chicago showcase the city's culinary diversity and provide a platform for local chefs and food enthusiasts to connect.
Chicago's craft beer scene is no less thriving with numerous breweries and pubs offering unique and locally brewed selections.
🍕 Explore the best food in Chicago with these guided food tours!
Pro #5: Great Public Transport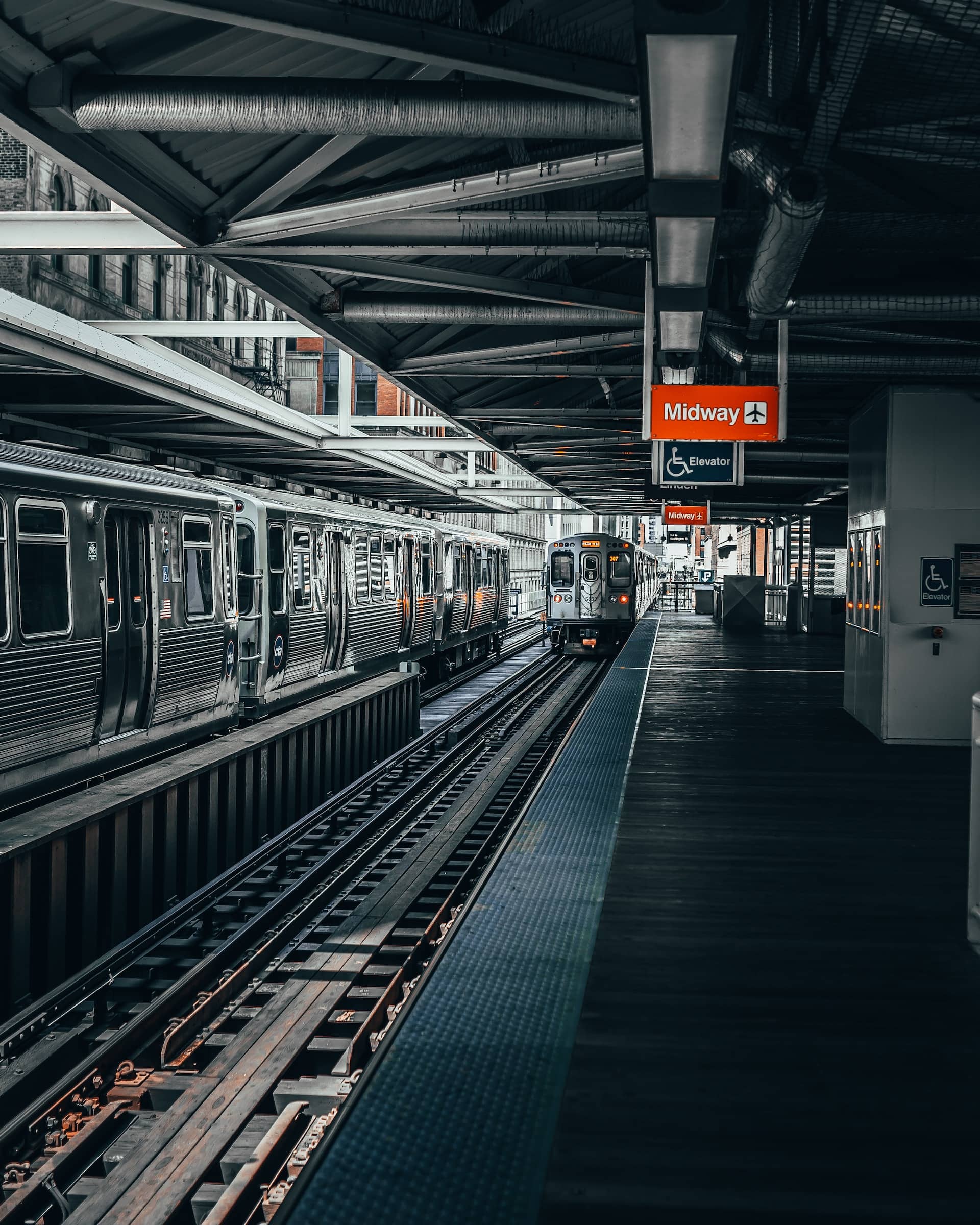 Chicago's public transportation system is one of the best in the country, making it an ideal location for those who prefer to live in an urban environment without relying on a car.
The Chicago Transit Authority (CTA) operates the second-largest public transportation system, with buses and trains that connect various neighborhoods and suburbs. The "L" train system, with its elevated tracks, is a hallmark of the city and offers scenic views of the skyline.
Metra commuter trains connect the city to surrounding suburbs, and Amtrak provides intercity rail service.
The extensive network of buses, trains, and bike lanes makes it possible to live in Chicago without owning a car.
Fun Fact: In 2022, total CTA ridership reached 243.5 million bus and train rides. (source)
With apps and real-time tracking, navigating public transport is user-friendly, making daily commuting or exploring the city a breeze.
Plus, Chicago is known for its pedestrian-friendly neighborhoods, with many amenities and attractions within walking distance.
Pro #6: Cheaper than living in New York City
While living in a major city can be expensive, Chicago offers a more affordable alternative to cities like New York.
The cost of living in Chicago is lower, especially when it comes to housing. According to data from the Council for Community and Economic Research, the overall cost of living in Chicago is about 23% lower than in New York City.
Did you know: The average cost of a one-bedroom apartment in the city center is $3,789.87 in New York City, compared to $2,251.24 in Chicago? (source)
Whether it's renting an apartment, dining out, or enjoying entertainment, your dollar goes further in Chicago.
The city offers a vibrant urban lifestyle with world-class amenities without the hefty price tag of other major cities.
This affordability makes Chicago an attractive option for young professionals, families, and retirees alike, allowing residents to enjoy a high quality of life without breaking the bank.
Pro #7: The City is Beautiful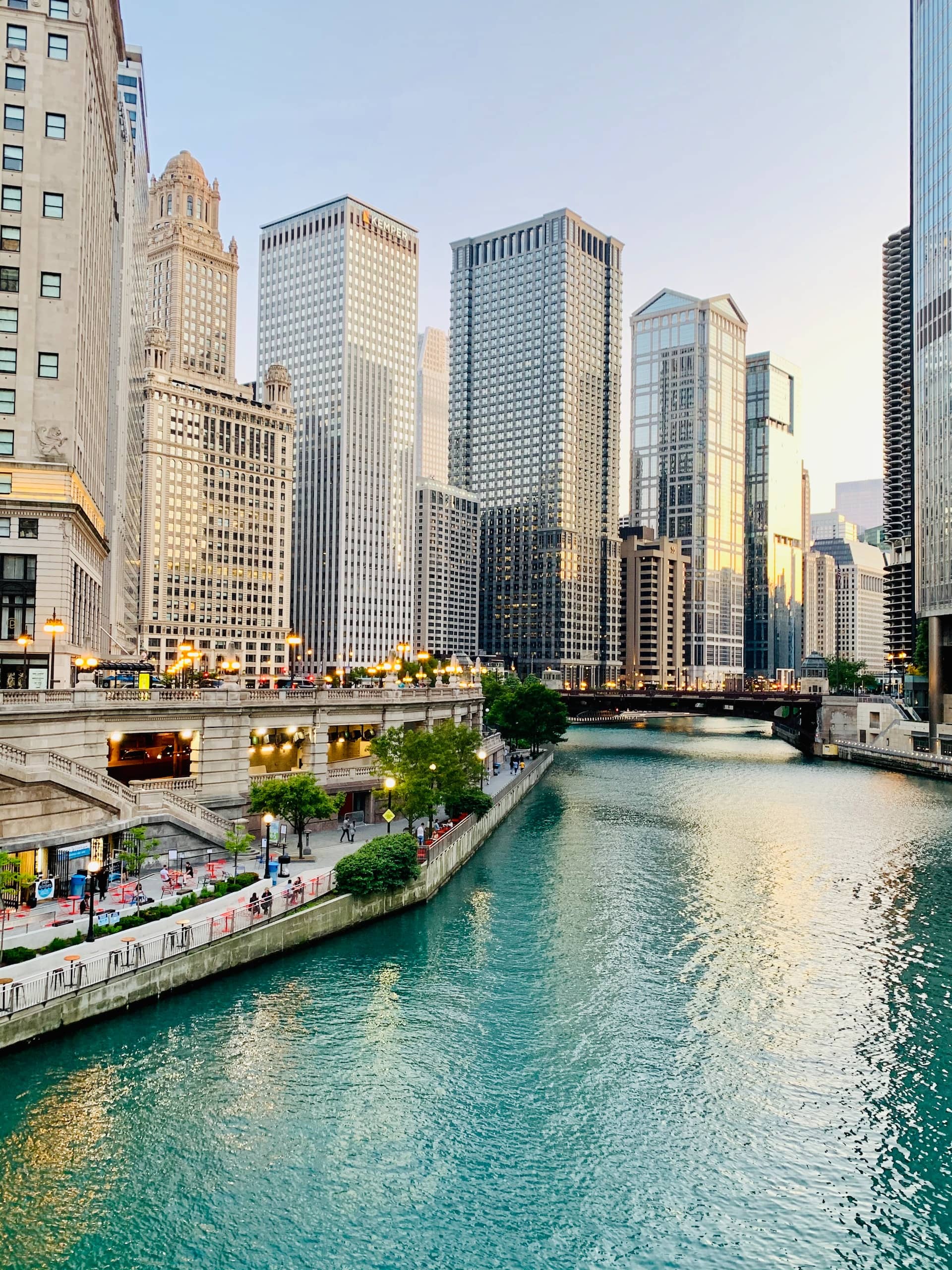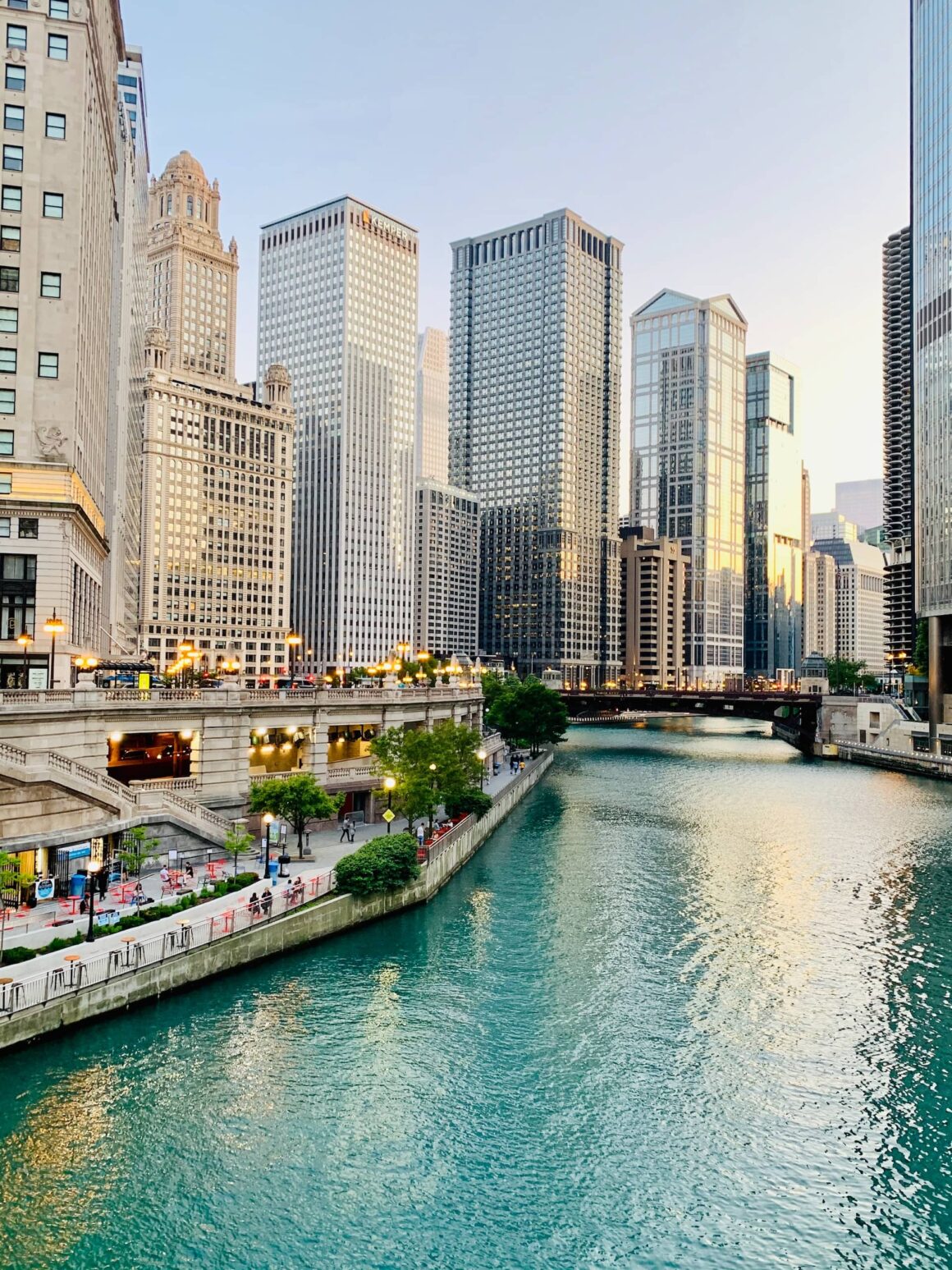 Chicago's beauty is undeniable, with its stunning skyline, picturesque lakefront, and well-maintained parks, offering plenty of opportunities for residents and visitors to enjoy the great outdoors!
Besides a blend of historic buildings and modern skyscrapers, this city is also home to 18 miles of public beaches, including North Avenue Beach and Oak Street Beach, where you can relax, swim, or walk along the shoreline!
The lakefront also features numerous parks, such as Grant Park and Millennium Park, which offer stunning city skyline views and host various outdoor events and concerts.
Additionally, Chicago has over 580 parks and 26 miles of lakefront trails, perfect for biking, running, or taking a stroll.
Oh, you can also check out the lush gardens of Millennium Park to the serene spaces of the Alfred Caldwell Lily Pool, Chicago's beauty is found in its diverse and accessible public spaces that provide a respite from urban life!
Pro #8: The People
Chicagoans are known for their Midwestern hospitality, friendliness, and community spirit.
The city's diverse population brings together people from various backgrounds and cultures, creating a rich tapestry of traditions and perspectives.
Neighborhoods are often tight-knit, with local businesses and community events fostering a sense of belonging.
Whether it's cheering for the home team, supporting local artists, or volunteering at community organizations, the people of Chicago take pride in their city and each other!
The warmth and welcoming nature of Chicagoans make living in the city a more enjoyable and fulfilling experience.
It's not just the place but the people that make Chicago truly special, making you feel at home right when you set foot here!
Pro #9: Chicago is a Transport Hub
Situated right at the heart of the United States has made Chicago a major transportation hub.
The city's O'Hare International Airport is one of the busiest in the world, offering non-stop flights to every inhabited continent.
New domestic and international routes are added all the time, and recent renovations have made the airport even more efficient!
The city's extensive public transportation system, including the Chicago Transit Authority (CTA) buses and "L" trains, connects the city's neighborhoods and suburbs.
Metra commuter trains and Pace suburban buses further expand the reach of public transportation in the region.
For those traveling by car, Chicago's location at the intersection of several major interstates provides easy access to other parts of the country.
Pro #10: Diversity
Chicago's diversity is one of its greatest strengths, which has incredibly diverse neighborhoods to immerse yourself in cultures, and traditions from all over the world. Neighborhoods like Chinatown, Little Italy, Pilsen, German Village, Swedishtown, and Greektown reflect its rich history through festivals, restaurants, and cultural centers. You probably have to join them once in your life!
The dense population of cultural groups around the city can make you feel like you've traveled across the world when you've just crossed a few streets. Chicago's diversity extends to its economy as well, with a wide range of industries and job opportunities available. This blend of cultures and perspectives fosters creativity and innovation, making Chicago a vibrant and dynamic place to live.
Pro #11: Rich History and Heritage
Chicago's history is as vibrant and diverse as its people. Known as the birthplace of the urban blues, the city played a pivotal role in the development of jazz and blues scenes. Iconic venues like Buddy Guy's Legends and Kingston Mines continue to host live performances, keeping the musical legacy alive. And for classical music lovers, the Chicago Symphony Orchestra and the Theater District downtown are some of the best places to see a concert!
But the city's cultural identity goes beyond music. From the Great Chicago Fire to the World's Columbian Exposition, Chicago's past is filled with events that have shaped not only the city but the nation. Museums, historical sites, and architecture tell the story of a city that has been at the forefront of innovation, art, and social change. The most popular are the Art Institute of Chicago, The Field Museum, and The Museum of Science and Industry. Don't hesitate to pay a visit!
Whether it's exploring the Art Institute of Chicago, walking through the historic Pullman District, or attending the Chicago Blues Festival, residents and visitors can immerse themselves in the rich tapestry of history and heritage that makes Chicago unique. This cultural richness adds to the city's allure, making it a fascinating place to live, work, and explore!
Cons of Living in Chicago
Con #1: Crime is a Problem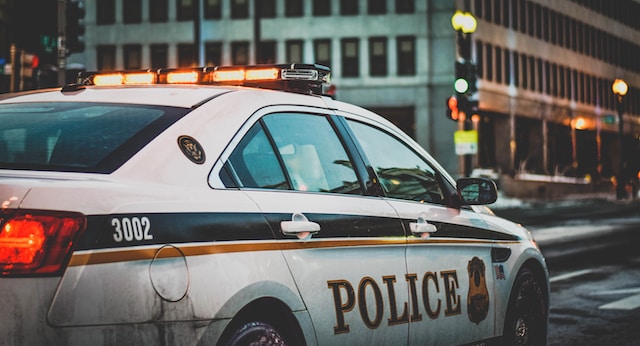 Chicago struggles with crime in certain neighborhoods, and there are about 30.6 crimes per 1.000 residents in Chicago, which is pretty much a concern for residents and potential newcomers.
The city has faced challenges with gang violence, shootings, and other criminal activities. While efforts are being made to address these issues through law enforcement and community programs, crime rates in some areas remain high.
Surely you can avoid the majority of danger by following basic safety principles and avoiding dangerous areas. The best ways to be safe in Chicago are to travel in groups (especially at night), stay aware of your surroundings, and stay away from high-crime areas.
Just note that crime is not evenly distributed across the city, and many neighborhoods are considered safe and family-friendly. 
Con #2: Traffic is Always Bad
Chicago's bustling streets and highways are often clogged with traffic, especially during rush hours, leading to delays and frustration for drivers. Plus, traffic jams can cause more stress and negative impacts on air quality.
While public transportation options are available, they may not be convenient for everyone, depending on their location and destination. 
The city has implemented various transportation options, such as buses, trains, and bike lanes, to alleviate some traffic congestion.
However, it is essential to take the potential for heavy traffic into consideration when planning travel in and around the city.
Con #3: Brutal Winters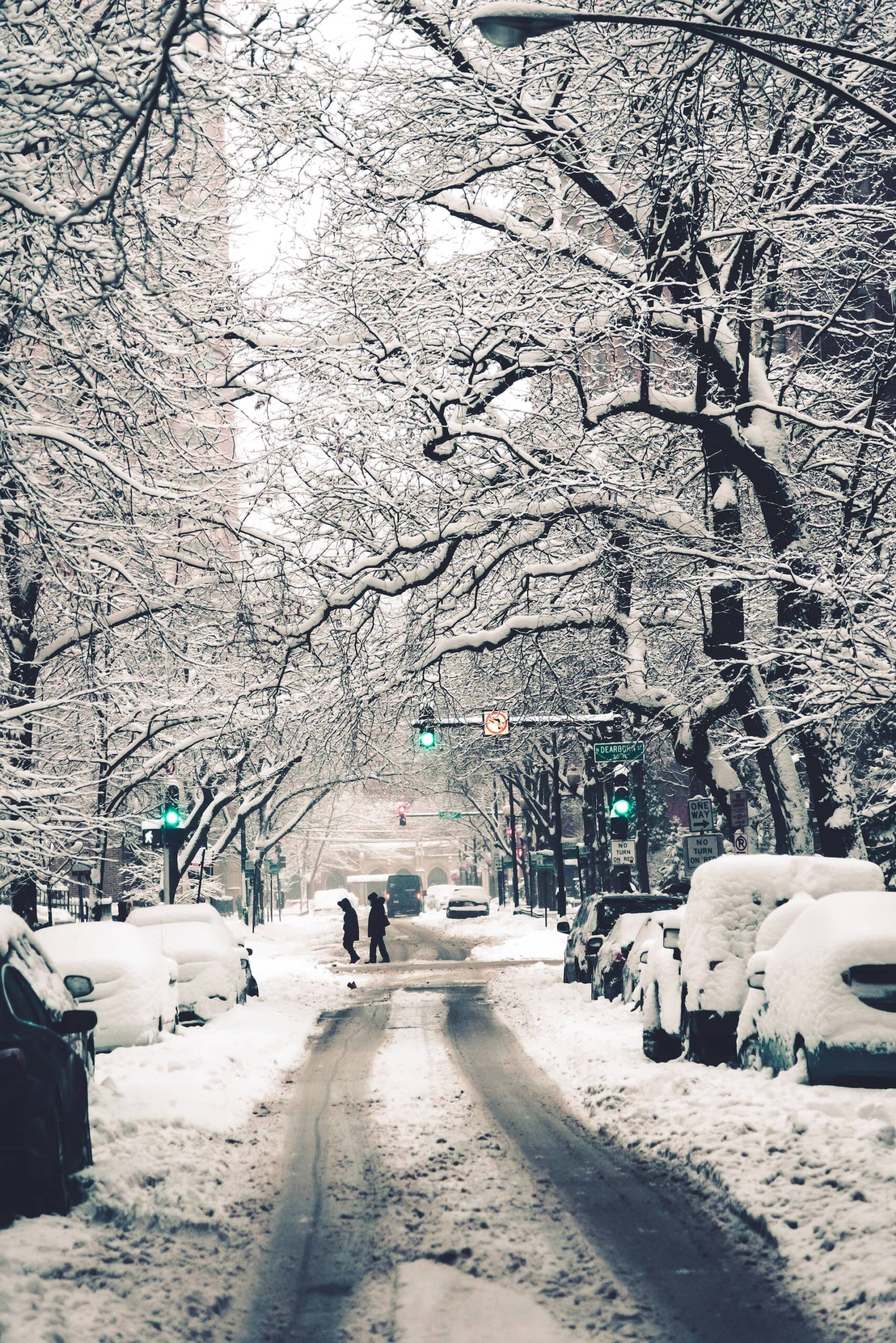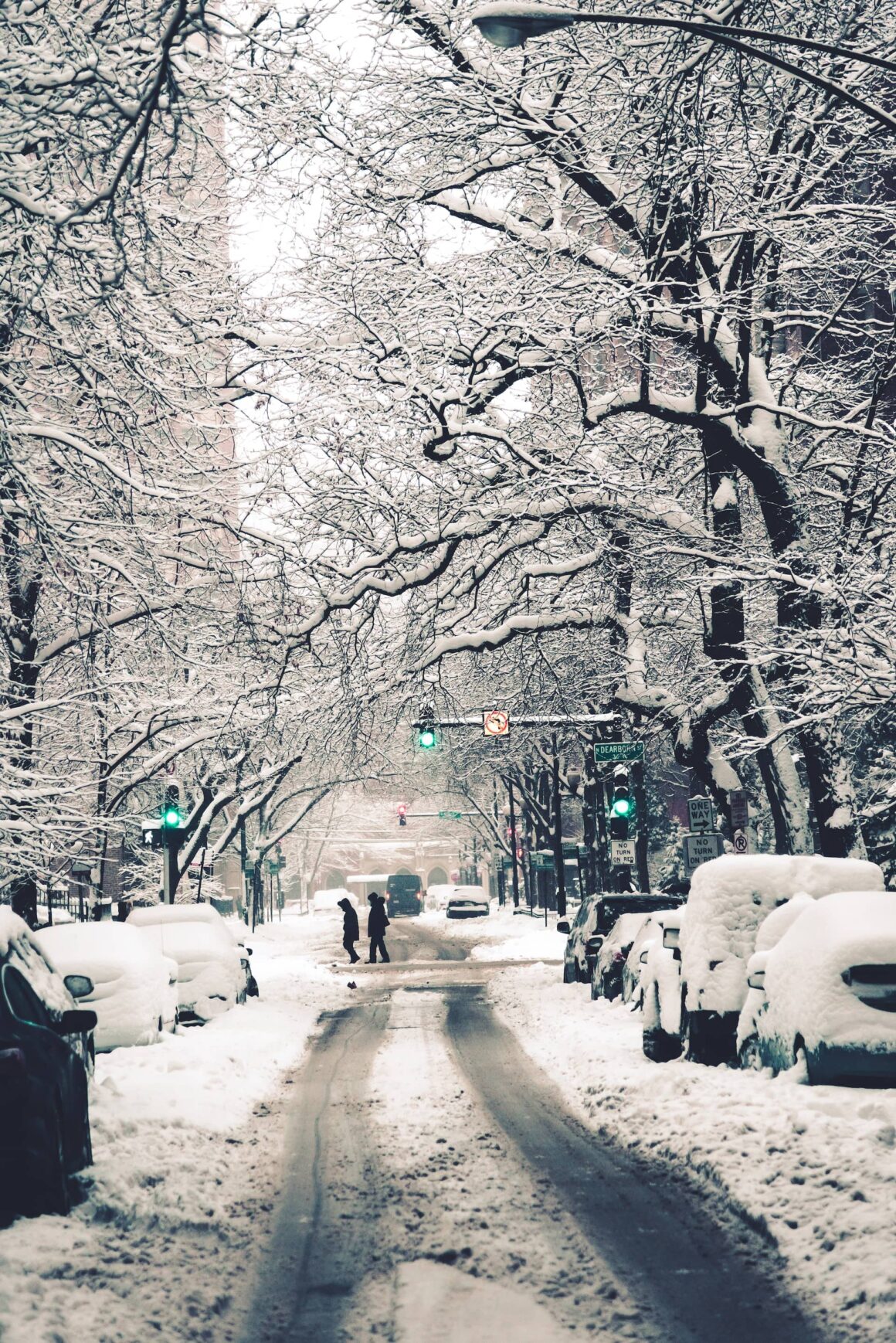 If you decide to live in Chicago, expect 3-4 months of chilling temperatures averaging -3°C. The winter here is no joke! The cold temperatures, heavy snowfall, and biting winds can make the winter months quite challenging in Chicago and we want you to prepare for that.
The city often experiences sub-zero temperatures, and some days it can even feel colder than that, thanks to the wind chill and winter snow from Lake Michigan.
These brutal winters can affect daily life, from commuting challenges to increased heating bills. Snowstorms can disrupt transportation, close schools, and lead to other inconveniences.
While some residents embrace the winter activities and snowy landscapes, others find the season long and difficult to endure. It really can be too much for some people, so consider it!
Con #4: High Sales Taxes
Living in Chicago comes with a financial burden in the form of high sales taxes.
As of 2023, the combined sales tax rate in Chicago is 10.25%, one of the highest in the country, which includes a 6.25% state sales tax and various local sales taxes.
The high sales tax affects everyday purchases, from groceries to clothing, and can add up quickly for residents.
While the revenue generated from sales taxes supports essential services and infrastructure, the burden on consumers can be a significant drawback for those living on a tight budget or those who prefer to keep their expenses low.
Con #5: Poor Air Quality
Like any big city, Chicago also faces environmental concerns such as air pollution. It's being home to many industrial and transportation sources has led to concerns about air quality.
In fact, the Chicago metropolitan area has been rated as the most polluted area. 
Poor air quality can have serious health implications, particularly for those with respiratory conditions such as asthma. It can also affect the overall quality of life and enjoyment of outdoor activities in the city.
Efforts are being made to address these issues, but air quality remains a concern for many residents and environmental advocates.
Con #6: Parking is Terrible
Finding a parking spot in Chicago can be a frustrating and time-consuming experience, and while parking is available, regulations and meters are equally confusing. The city's dense population and limited parking spaces create a challenging situation for most drivers.
There are options for parking downtown, but spaces in parking garages are not always available on the weekends and can cost you pretty much!
Parking restrictions, permit requirements, and high parking fees add to the complexity of the situation.
In some neighborhoods, finding a parking spot can take a significant amount of time, and violations of parking regulations can result in hefty fines.
For those who rely on a car for transportation, the parking situation in Chicago can be a significant drawback. It may even influence decisions about where to live or work within the city, as well as daily commuting and travel plans.
So if you're driving into the city, carpooling with friends or family gives you a better chance of finding parking!
Con #7: High Cost of Living
While Chicago may be more affordable than cities like New York, the cost of living is still relatively high as it is a central metropolitan area and one of the largest cities in the United States. From housing and utilities to groceries and transportation, expenses can add up quickly.
The median home price in Chicago is higher than the national average, and renting an apartment in a desirable neighborhood can be costly, ranging from $1,300 to $2,284.
Even though salaries in Chicago may be higher in certain industries, the overall cost of living can strain budgets, especially for those just starting out or living on a fixed income.
It's essential to consider the financial implications of living in Chicago and plan accordingly to make the most of what the city has to offer.
🕵🏻‍♂️ See how Chicago compares with Seattle
Con #8: The City is Flat
Chicago is flat and has a grid system map (horizontal and vertical lines) that starts in the historic Chicago Loop.
There are no natural hills and varied topography that can be found in other cities, which is surely bad news to all avid hikers, mountain bikers, or climbers. 
Though Chicago's flatness might be seen as a drawback, it is pretty accessible for walking and biking.
The city's beautiful lakefront and parks do provide some outdoor enjoyment, but the overall terrain may leave something to be desired for lovers of more rugged landscapes.
Con #9: Concrete Jungle
Chicago's urban environment is filled with towering skyscrapers, busy streets, and concrete as far as the eye can see.
While the city's architecture is renowned and the skyline is iconic, the lack of green spaces in certain areas can feel overwhelming. The concrete jungle can create a sense of confinement and detachment from nature.
For those who crave open spaces, fresh air, and a connection to the natural world, Chicago's dense urban landscape might be just a little bit too much.
Though there are parks and green areas scattered throughout the city, they may not be enough to satisfy those longing for a more natural setting. 
Con #10: Not for Those Who Don't Like the Hustle and Bustle
Chicago is a bustling city filled with energy, excitement, and constant activity. From crowded streets and packed public transportation to noisy nightlife and a fast-paced lifestyle, the city's hustle and bustle are ever-present.
While this vibrant energy attracts many people to Chicago, it's not for everyone. Those who prefer a quieter, more laid-back lifestyle may find the city's constant motion too much.
The noise, crowds, and relentless pace can be stressful for some, making Chicago a less appealing place to live for those who value tranquility and a slower pace of life.
If you're more into a peaceful and quiet living environment, Chicago's hustle and bustle might be a significant con to consider.
Con #11: High Property Taxes
It is no surprise to find out that Chicago has some of the highest property taxes in the nation. For potential homeowners, this can be a significant burden.
The average property tax rate in Chicago is considerably higher than the national average, and it can vary depending on the neighborhood and property value. 
This high tax rate may impact your decision on where to buy and may require careful budgeting. It's essential to consult with a local real estate expert to understand the full implications of property taxes in your desired area.
Con #12: School System Challenges
Despite the fact that Chicago boasts some of the most excellent schools, particularly in affluent neighborhoods, the public school system faces challenges that may concern families moving to the city.
Funding issues have led to disparities in quality, with some schools struggling to provide essential resources and support for students. Researching school districts and understanding the options available, including private and charter schools, will be crucial for families prioritizing education.
The complexity of the school system may require additional time and effort to navigate to find the best fit for your children. So take time to do more research if this is important to you and your family!
Con #13: Economic Disparities
Chicago's diverse neighborhoods offer a wide range of living experiences, but they also highlight significant economic disparities. Some areas are thriving with investment and development, while others struggle with poverty and lack of resources.
This inequality can affect everything from access to quality healthcare and education to job opportunities and safety. If you're considering moving to Chicago, understanding the economic landscape of different neighborhoods will be vital.
It possibly can affect where you choose to live and work, and it's a factor to consider in the broader context of the city's social and economic challenges.
Living in Chicago is an exciting and diverse experience, filled with cultural richness, culinary delights, and opportunities for personal and professional growth. The city's strong sense of community, coupled with its historical significance, adds to its allure. However, potential residents must also weigh the challenges.
Understanding both the advantages and drawbacks is essential to determine if Chicago is the right city for you or not.
If you've determined to check out Chicago, make sure you take a peek at our picks of the best Italian, ramen, sushi, and brunch spots in Chicago!