Did you know that B.C. is Canada's top oyster-producing province?
And B.C. produces some of the very best oysters that are farmed in the Baynes Sound and off Vancouver Island's west coast. So it is no surprise that Vancouver is addicted to oysters for happy hour or as part of a seafood meal.
Whether you're an oyster-loving fellow or simply curious about the glorious taste of this shellfish, here are the best oyster restaurants in Vancouver!
1. Fanny Bay Oyster Bar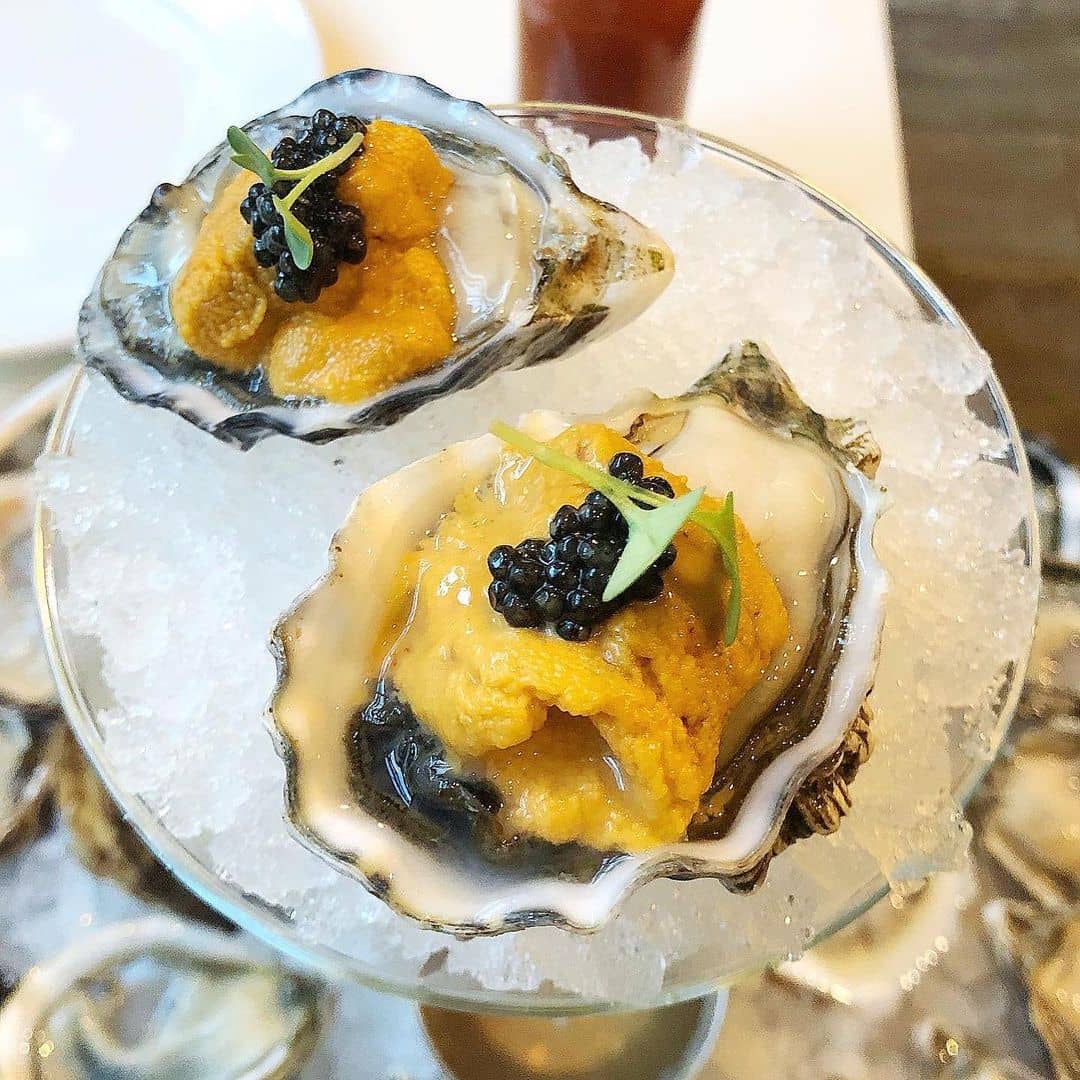 A few blocks away from Chinatown Skytrain station lies Fanny Bay Oyster Bar, a downtown Vancouver premier seafood restaurant. For 4 decades they have been recognized for their top-quality fresh shellfish, which comes directly from their farms.
The restaurant only uses sustainable aquaculture and fresh ingredients, so everything from the list is enhanced to the next level delish. Oysters wise, on the menu you'll find their signature Fanny Bay Oysters, Sun Seeker Oysters, and Kusshi Oysters.
But besides fresh oysters, our hearts are biased towards their clam chowder and paella. These two impressive dishes are masterfully prepared to entice everyone setting their eyes on them. With aesthetics matching superb taste, you're in for a seafood feast.
And if you're up for something fun, give their oyster tasting & shucking lessons with their professional shuckers a try!
P.S. they also have a great happy hour from 2PM – 6PM everyday.
What to order: Shucker's Dozen, Clam Chowder, Paella
Address: 762 Cambie St, Vancouver, BC V6B 2P2, Canada
Website | Instagram | Facebook
2. Chewies Oyster Bar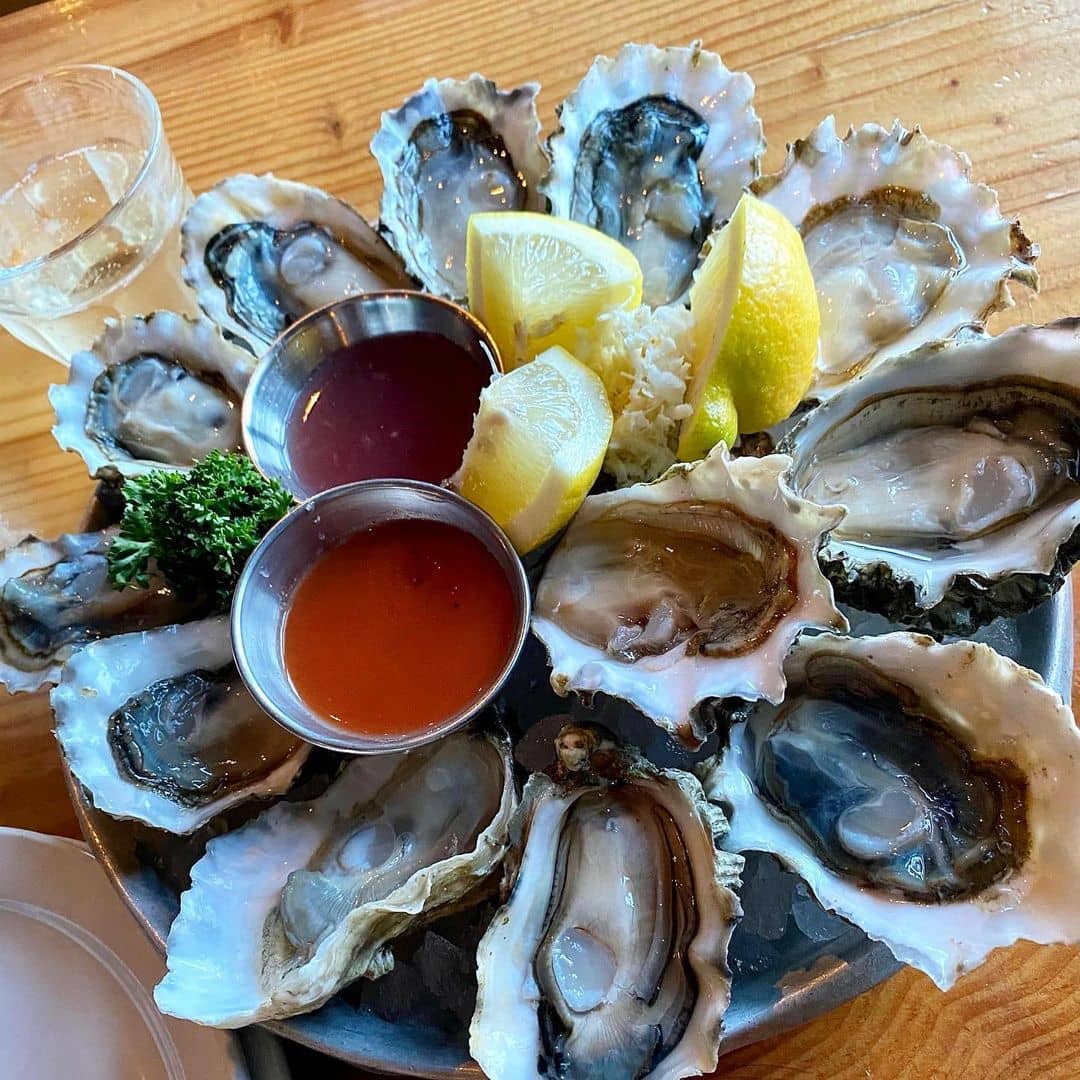 Established in 2011, Chewies Oyster Bar committed itself to serve comfort food and friendly service while taking advantage of the warm and cozy vibes of their homey restaurant.
It all started with Chewies, the owner, who only wanted to create food he wanted to eat at a spot he wanted to go. Little did he know, this simple dream manifested into one of the best seafood restaurants in Vancouver.
Chewies' menu is an all-star of creative items, but their shucked oysters, Humbolt calamari, and fried chicken surely stand out. Fresh oysters are served with lemon, horseradish and red wine mignonette, boosting the shellfish's flavor to euphoric bliss.
Dip their fried, thick-cut calamari into their special cucumber jalapeno sauce for an amazing outburst of flavors. We also recommend you try their infamous fried chicken and cheese grits—white meat oozing with honey butter and creamy grits.
What to order: Fresh Shucked Oysters, Humbolt Calamari, Fried Chicken & Grits
Addresses:
-Kitsilano: 2201 West 1st Avenue Vancouver, British Columbia V6K 3E6
Website | Instagram | Facebook
3. Rodney's Oyster House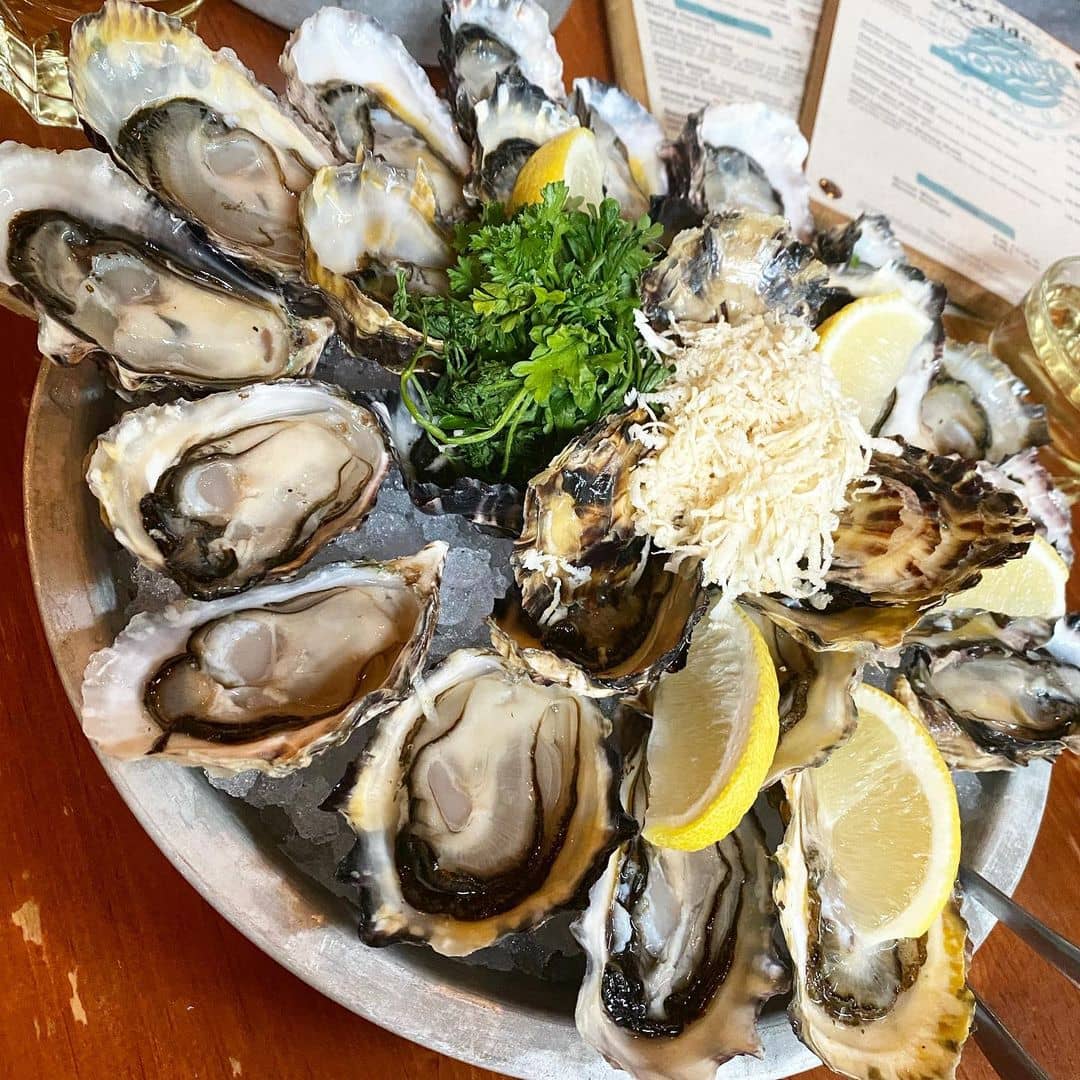 Next on the list is a Vancouver seafood haven that has consistently served oyster connoisseurs the best shellfishes in town. With an extensive list of various local cuisines, the must-haves on their menu are definitely their fresh seafood selections.
Be it in Gastown or Yaletown, Rodney's top-notch food and impeccable service never disappoint! Bring a friend who's not yet a fan of oysters, and they'll come out wanting more.
Their low tide menu slash happy hour is a fan favourite! Take advantage of raw seafood delicacies at a lower price. But be sure to go earlier as the lines can be really long.
You should definitely try Rodney's version of fish n' chips—you'll never forget this regular-dish-turned-specialty!
Don't miss their seafood pasta, too! Various seafood dancing in a special in-house sauce makes every pasta lover's heart and eyes flutter with excitement.
What to order: Low Tide Oysters, Fish N Chips, Seafood Pasta
Addresses:
– Gastown: 52 Powell St, Vancouver, BC V6A 1E7
-Yaletown: 1228 Hamilton St, Vancouver, BC V6B 6L2
Website | Instagram | Facebook
4. Harbour Oyster + Bar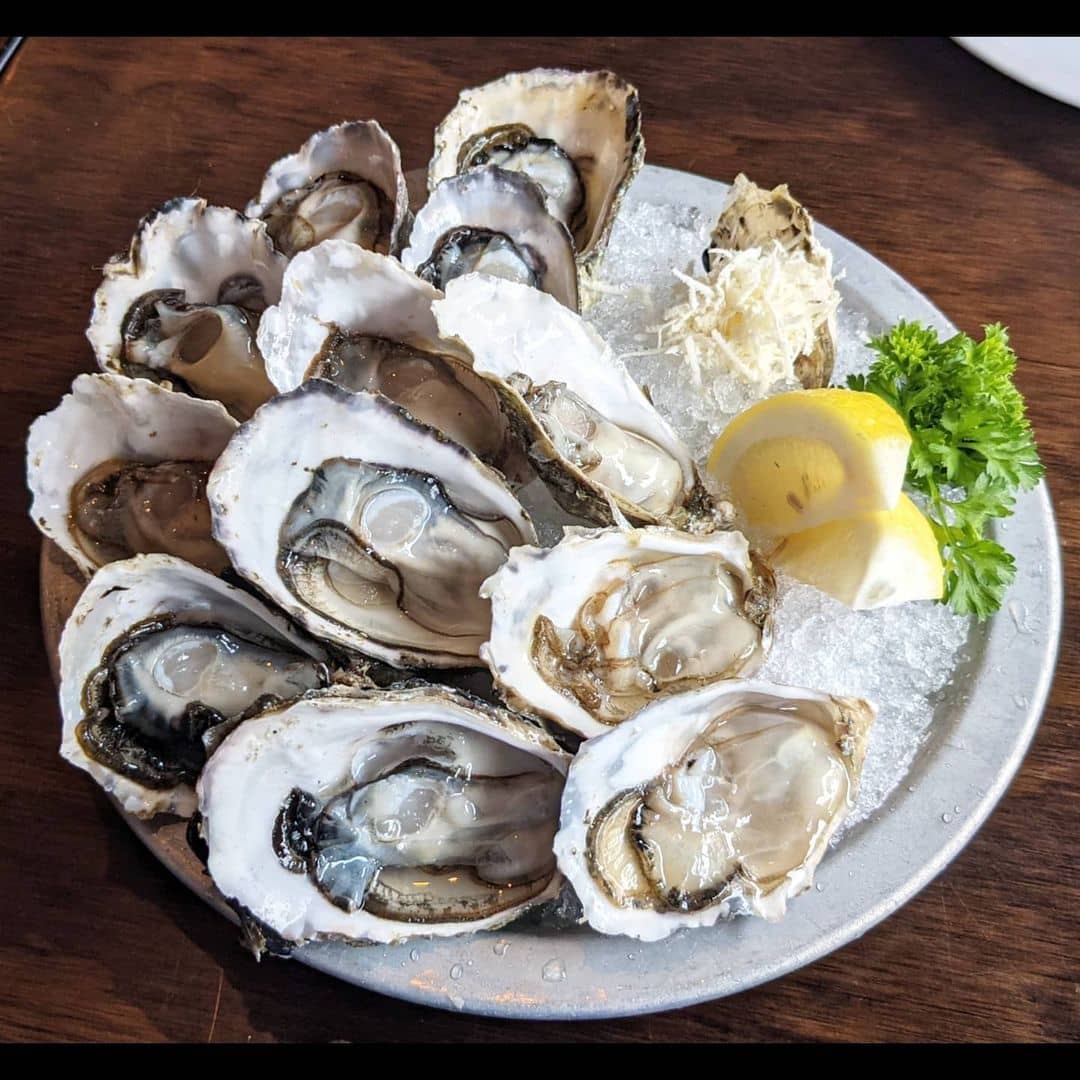 Looking for an excellent place for the freshest seafood? Shuck with Harbour Oyster + Bar in Commercial Drive for flavorsome and aromatic shellfish dishes.
As with other seafood joints on the strip, it's best to visit during happy hour from 11AM to 5PM. But don't expect to receive the same treatment–Harbour Oyster sits atop the oyster pantheon, thanks to fresh produce, skillfully crafted recipes, and impeccable service.
Fall head over heels with their lobster poutine and baked oyster Rockefeller–incredibly delicious dishes that have tantalized every tongue that tasted it. While Harbour's mussels are just as superb as their raw offerings, the accompanying white wine garlic sauce is to die for.
What to order: Lobster Poutine, Oyster Rockefeller, Mussels or Clams
Address: 1408 Commercial Dr, Vancouver, BC V5L 3X9, Canada
Website | Instagram | Facebook
5. Papi's Seafood and Oyster Bar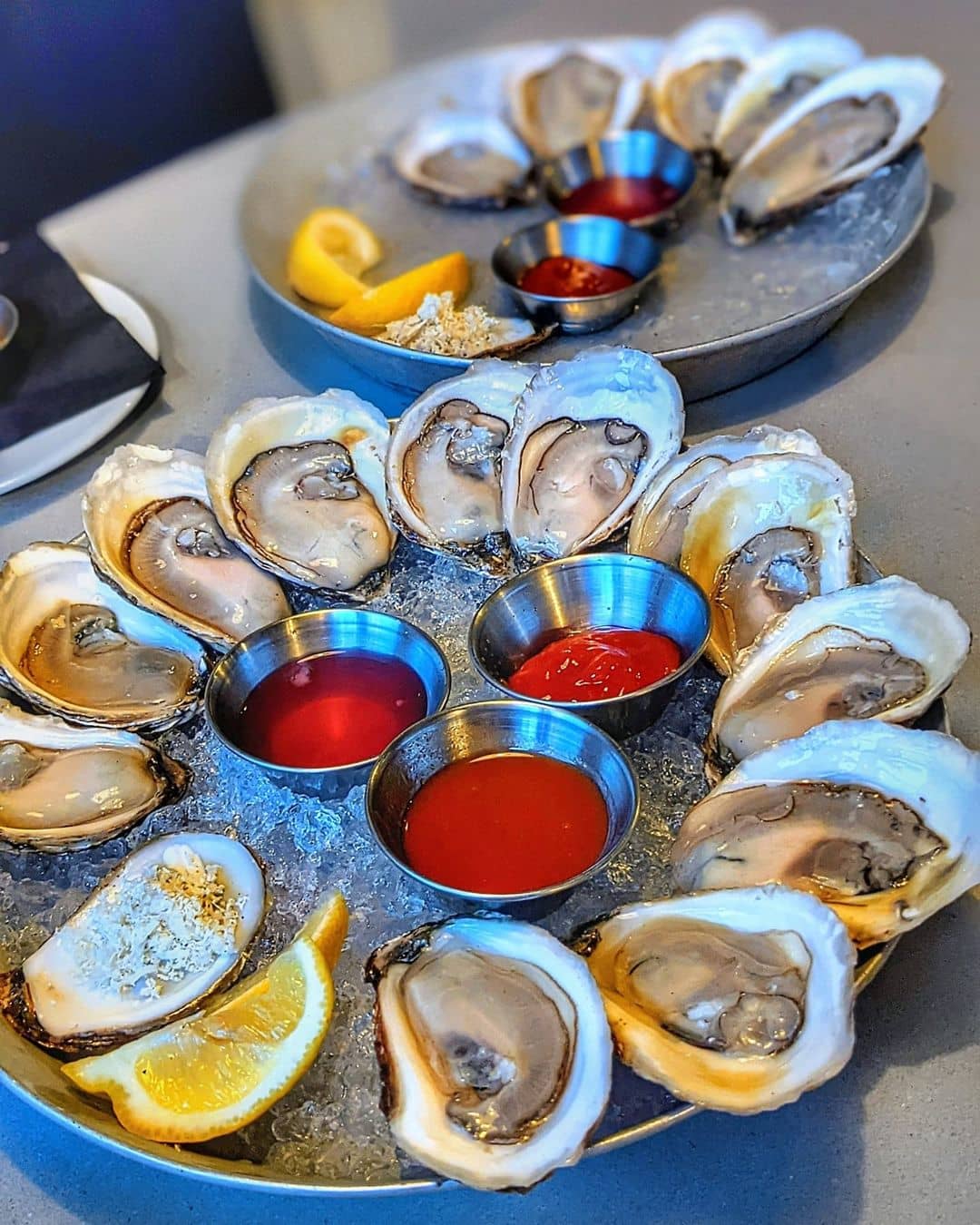 Papi's Seafood and Oyster Bar is perfect in all the right places–ideal location, amazing food, friendly staff, and fabulous views! You'll get the most out of the scenic boulevard in front and English Bay at the back as you enjoy your seafood selection on their outside patio.
Prepare to go crazy (in a good way) with their happy hour oysters, courtesy of Papi's chef. Just ask your server for the daily selection.
Not a fan of surprises? We got you. Enjoy their seafood boil—an indulgent selection of lobster, fish, prawns, mussels and other sea produce made to perfection with miso glaze.
Papi's is more than just seafood! You may try their Angus beef burger, featuring a juicy patty embraced by tomato, aioli, cheese, and more—divine flavors in every bite.
What to order: Chef Oyster Selection (Happy Hour), Angus Beef Burger, Seafood Boil
Address: 1193 Denman St, Vancouver, BC, Canada
Website | Instagram | Facebook
6. Boulevard Kitchen & Oyster Bar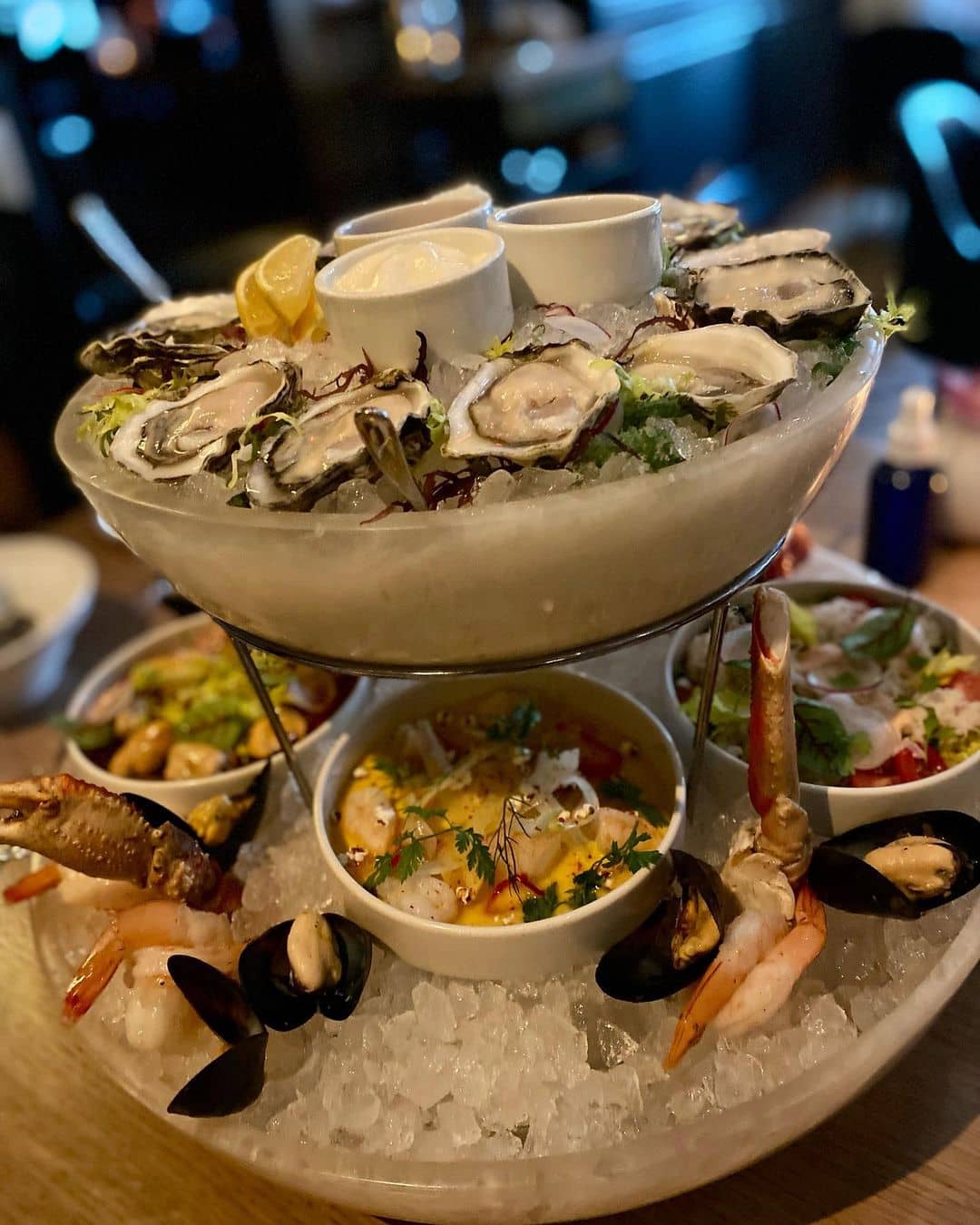 Led by critically acclaimed and award-winning experts Chef Alex and Chef Roger, Boulevard Kitchen is an ideal place for special and regular occasions. Their intimate fine dining experience is a top choice for anniversaries and birthdays, making the restaurant one of the most famous upscale venues for celebrating special moments.
The crème de la crème of their menu is absolutely their local oysters: fresh, delicious, and reasonably priced. We couldn't describe in perfect detail how flavorful this simple dish is!
But everything else is equally delectable, particularly their beef carpaccio, seared scallops, seafood linguine, and sablefish. Try them out, and you'll instantly know why we're singing songs of praises for these four.
But here are some tasty hints that will make you lose your cool: the herb emulsion in the carpaccio, the roasted to perfection kelp, the mustard spaetzle complementing the scallops, and the buttery sauce of linguine.
What to order: Brant Lake Wagyu Beef Carpaccio, Seared Hokkaido Scallops, Seafood Linguine, Charcoal Grilled Sablefish
Address: 845 Burrard St, Vancouver, BC V6Z 2K6, Canada
Website | Instagram | Facebook
7. Blue Water Cafe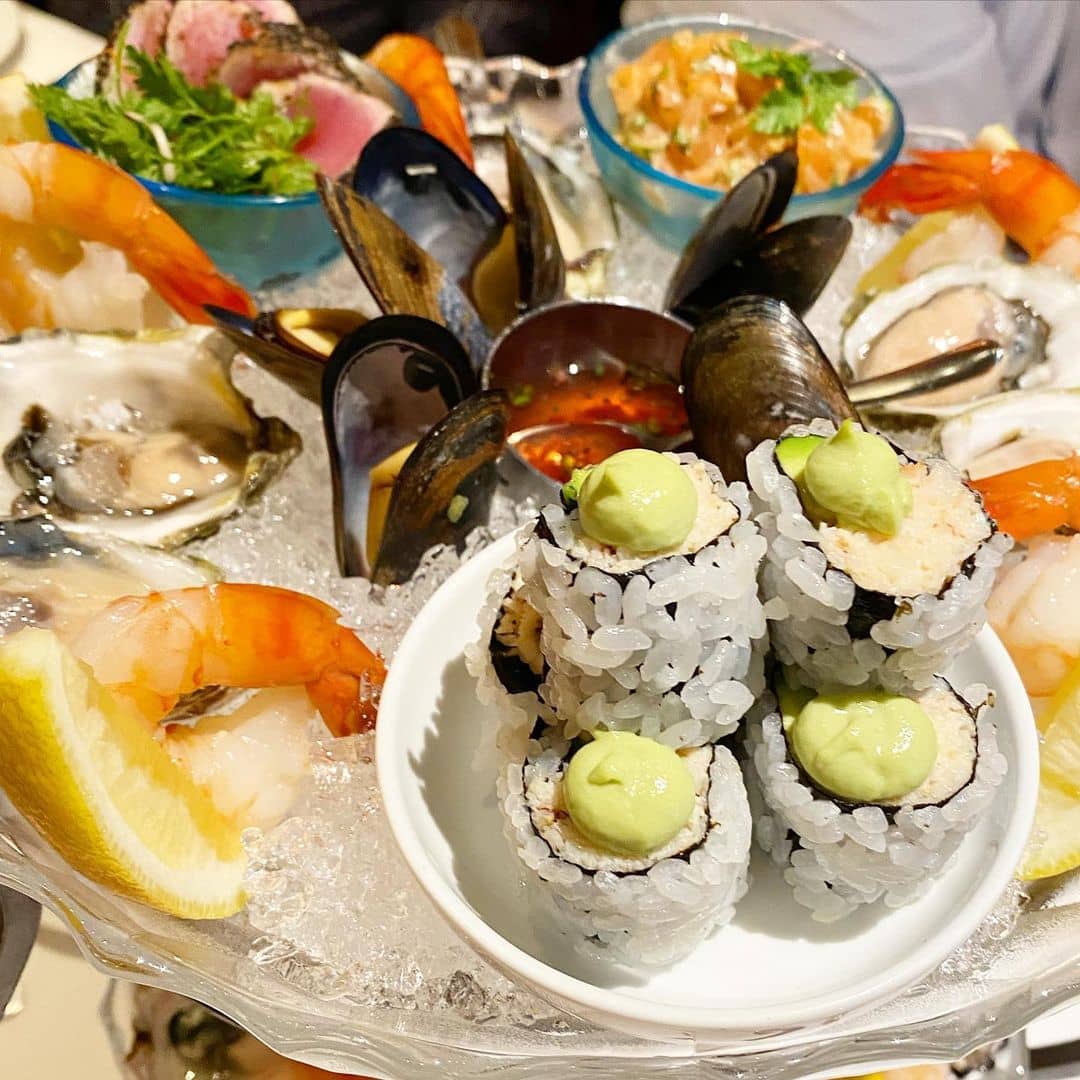 With clear, large window panes offering the best views of the busy Yaletown, Blue Water Cafe is an oyster mecca for shellfish enthusiasts. The restaurant boasts both local favourites and international delicacies made more special with Canadian infusion. It is one of the best seafood restaurants for a reason!
Frank Pabst, Blue Water Cafe's executive chef, along with his team of artisans, showcases his unique take on the Seafood Tower as well as his exquisite Unsung Heroes menu featuring wild coast cuisine engaged in an epic tale of delectable goodness.
Indulge in Blue Water's oysters on ice—ask the server for the daily selection and prepare to be mind-blown. We recommend you pair them up with iced vodka!
Enjoy the harmonious blend of miso, edamame, shiitake mushrooms, and more with an order of sablefish; simply a mouthwatering choice to satiate your palate!
What to order: Oysters, Sablefish, Kobe Style Shortribs, Iced Vodka, Sashimi & Rolls
Address: 1095 Hamilton St, Vancouver, BC V6B 5T4, Canada
Website | Instagram | Facebook
8. Sandbar Seafood Restaurant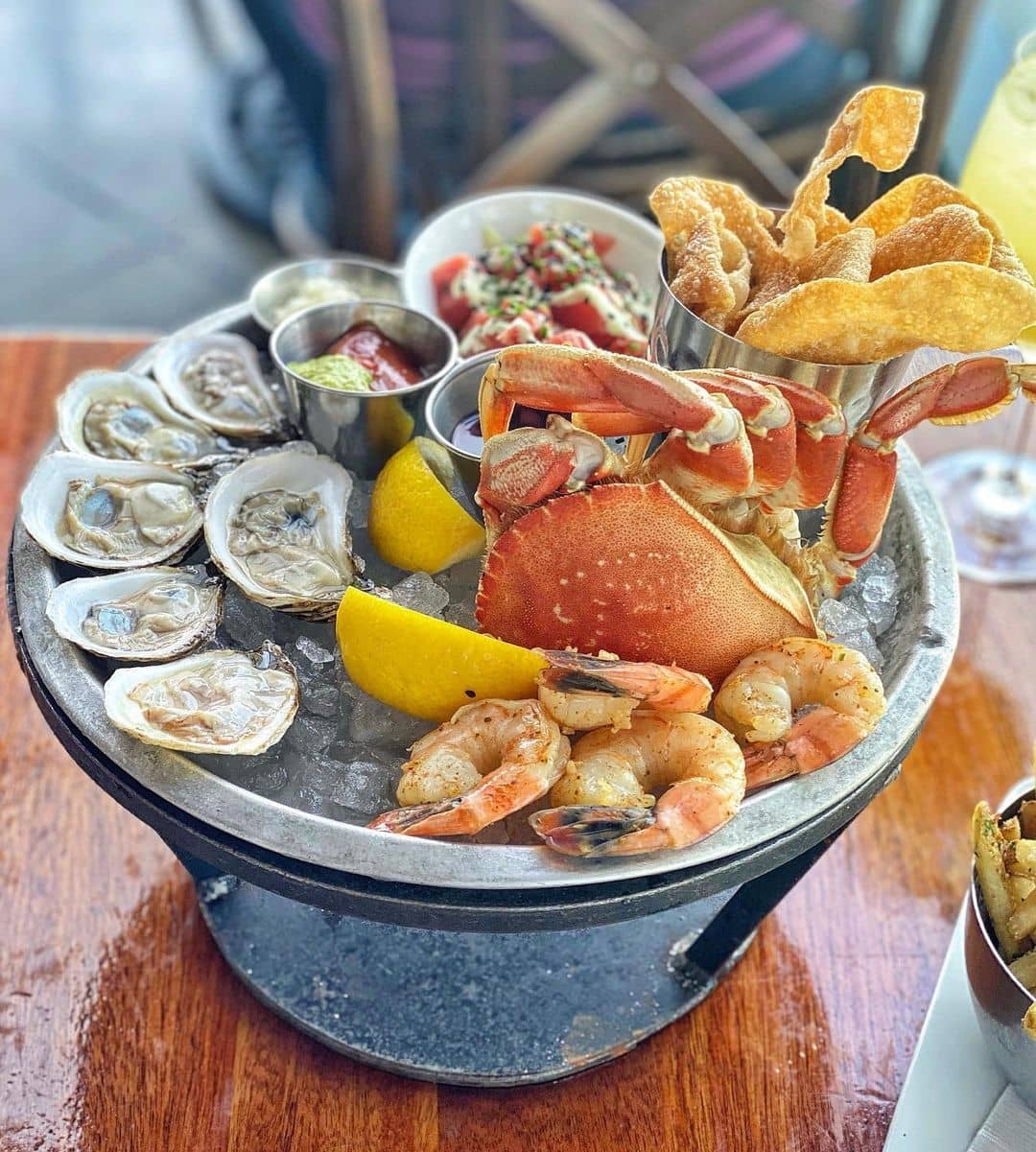 If we're to sum up Sandbar Seafood Restaurant, then it goes like this: "exceptional food, panoramic views, great music, chill vibes."
Located beside the Public Market and at the heart of Granville Island, this seafood paradise is a must-visit for everyone who wants to experience the pleasures of international cuisine infused with local taste.
If there's absolutely one thing we want to highlight with Sandbar, it's their outside deck. In fact, we love it so much that we made sure to mention them in our list of restaurants with the best patios.
Feast your eyes on a beautiful display of cityscape lights when you're seated on their outside patio as you gaze in wonderment at the night sky. Grab the chance to pamper yourself with fresh oysters, seared arctic char, and crab cakes.
Surrender your fate to Master Chef Hoshi's god-tier hands and order any sashimi or roll for an unforgettable night!
What to order: Pan Seared Arctic Char, Fresh Oysters, Crab Cakes, Hoshi Sushi
Address: 1535 Johnston Street, Creekhouse #102, Vancouver, BC V6H 3R9, Canada
Website | Instagram | Facebook
9. Coast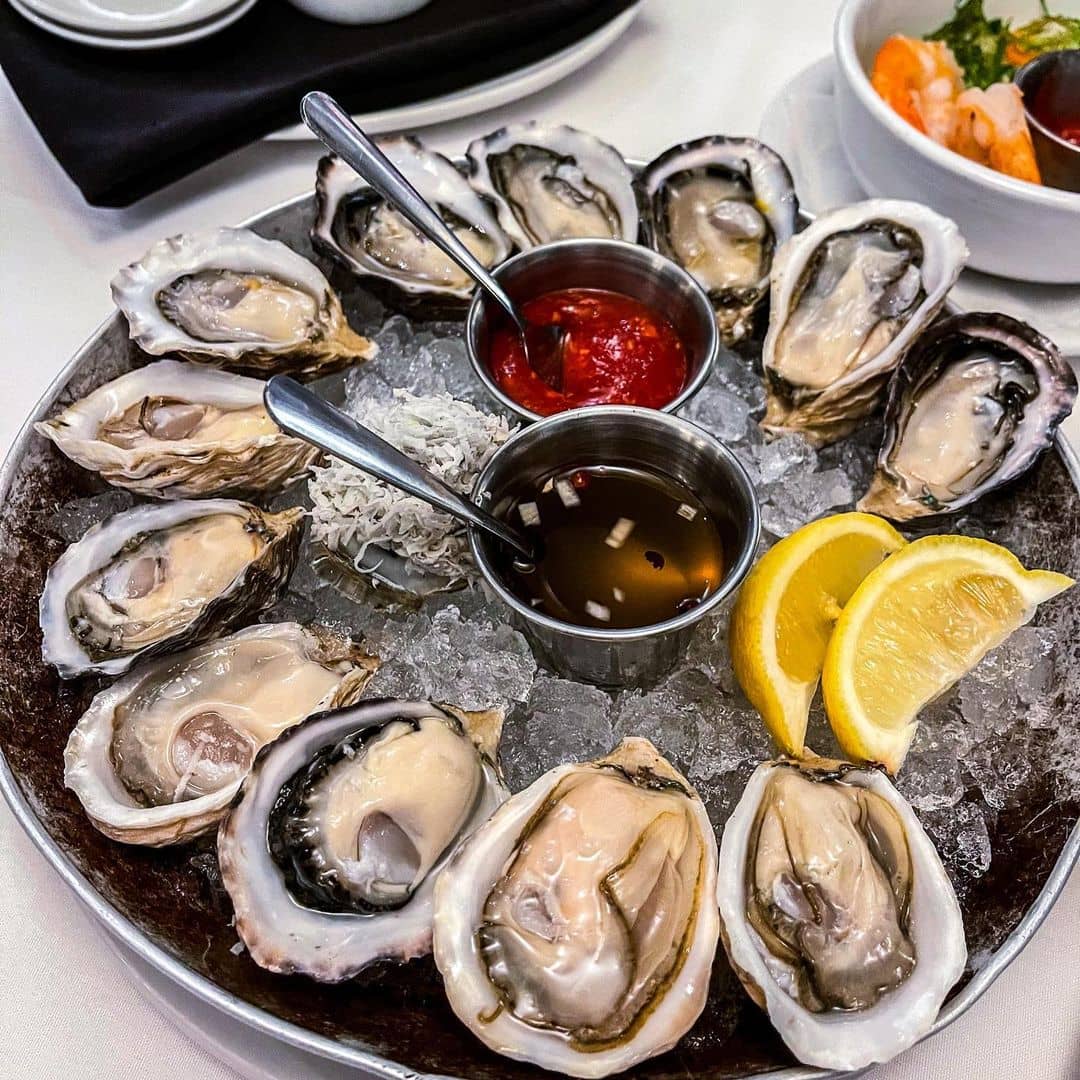 Coast by Glowbal Group is an internationally renowned restaurant offering A-listed food, remarkable service, and a wonderful time. Get that instant oyster fix at any moment-–brunch, lunch, or dinner!
As a testament to their greatness, the place is always bustling with customers patiently waiting to get a taste of this Coast's specialty dishes, but don't worry. The line is well-managed by prompt and friendly staff.
Inside is a circular bar with an extensive list of liquors, intricately decorated walls matched with pretty lights, and hanging decors. They also have private rooms for a more intimate and private dining experience.
Lose yourself to Coast's seafood tower, fried oysters, and seafood risotto. These dishes are three of the various reasons why Vancouverites adore this place!
What to order: Fried Oysters, Seafood Tower, Seafood Risotto
Address: 1054 Alberni St, Vancouver, BC V6E 1A3, Canada
Website | Instagram | Facebook
10. Oddfish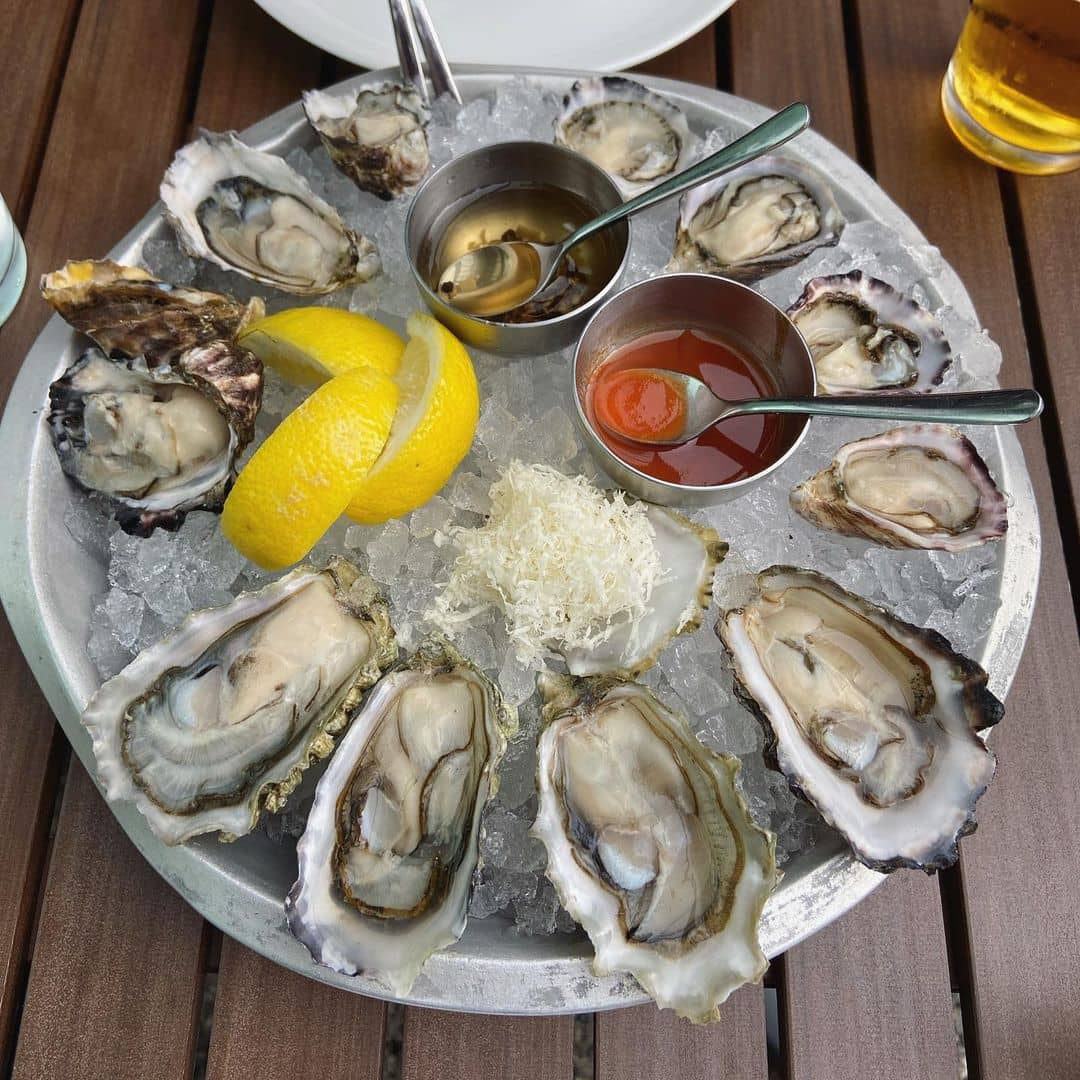 First on the list is a unique oyster haven whose menu frequently changes—talk about odd! But with sister restaurants as successful as Nook and Tavola, you know you're in for a wild seafood ride with Oddfish Restaurant.
There are no meat dishes on the menu. That's how confident they are with their savory and creative seafood cuisine.
And they sure do walk their talk! Oddfish is among the best Vancouver spots if you're craving succulent shellfish.
We highly recommend you give their shucked oysters a chance! Besides not regretting the decision, you'll definitely thank us!
Other stellar items on their menu are the spaghetti vongole and burrata, two dishes you shouldn't dare miss!
What to order: Shucked Oysters, Spaghetti Vongole, Burrata
Address: 1889 W 1st Ave, Vancouver, BC V6J 5B8
Website | Instagram | Facebook
That sums up our list of places around Vancouver to splurge on oysters with relish. There are a plethora of restaurants in the city that you'll surely love. But if you're on to more seafood besides shellfish, check our seafood restaurants list out.
How We Create Our "Best" Lists
All Noms Magazine's "best" lists are created using multiple factors and signals to help readers find the best restaurants, things to do, and places to stay at. Some of these factors and signs include personal experiences, correspondence with locals, and compiling experiences from review sites.
Each list is also created to be balanced (in terms of price, cuisine type, ambiance, and more) as possible. This means that the lists are not specifically created in ranking order. You should be comfortable picking from any of the spots on the list and generally have a good time. But of course, YMMV (your mileage may vary) and everyone may have different experiences/palates.