Seattle is probably one of the most pet-friendly cities on the west coast of the US. Not only can you find a plethora of off-leash parks for a morning walk but also dog-friendly bars, restaurants, and shops.
So the next time you set out to Seattle with your pupper or kitten, the Emerald City will have you spoiled.
Now comes the big question: Where are you gonna stay anyway?
Listed below are the nine best pet-friendly hotels in Seattle to stay with your furry friends.
This article includes affiliate links where we may get a small commission if you use our link. No extra cost is added to you.
1. Hotel Sorrento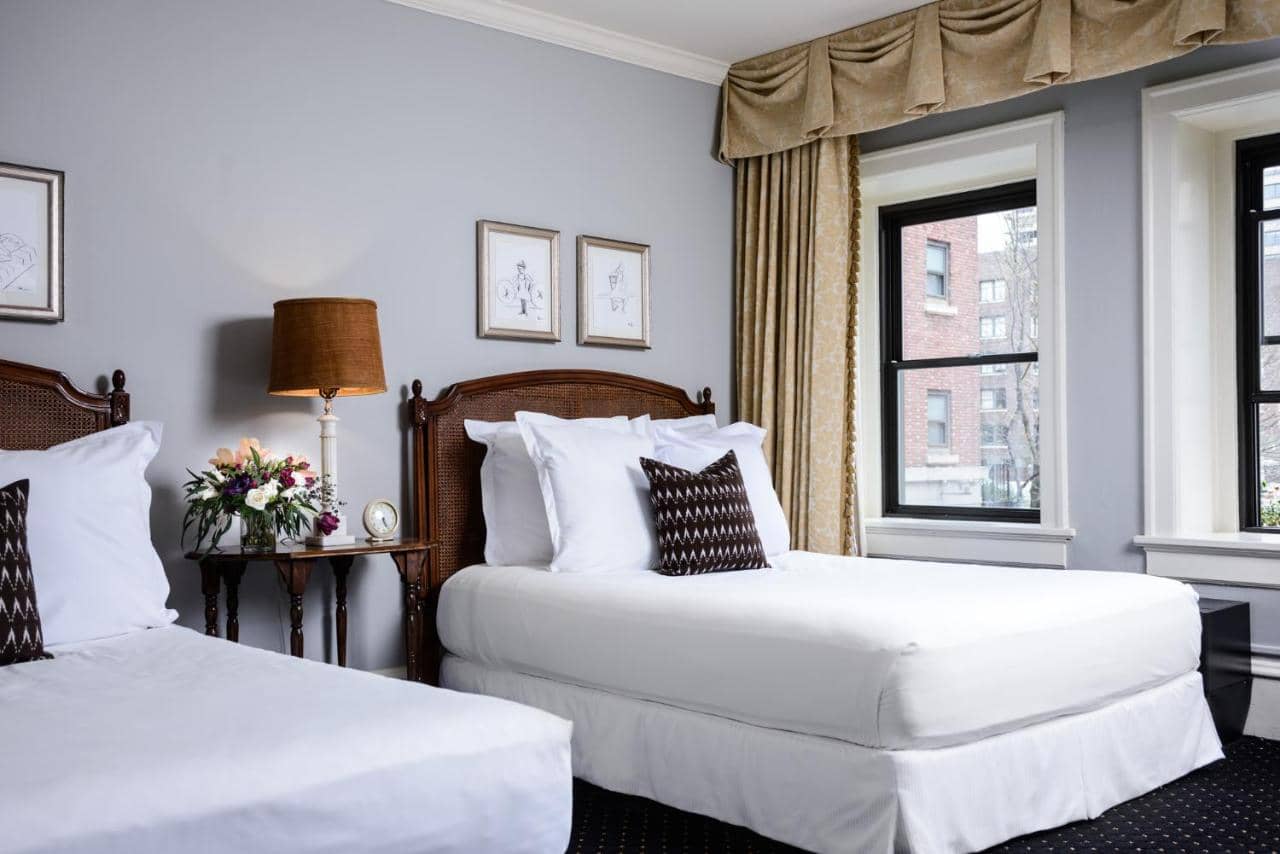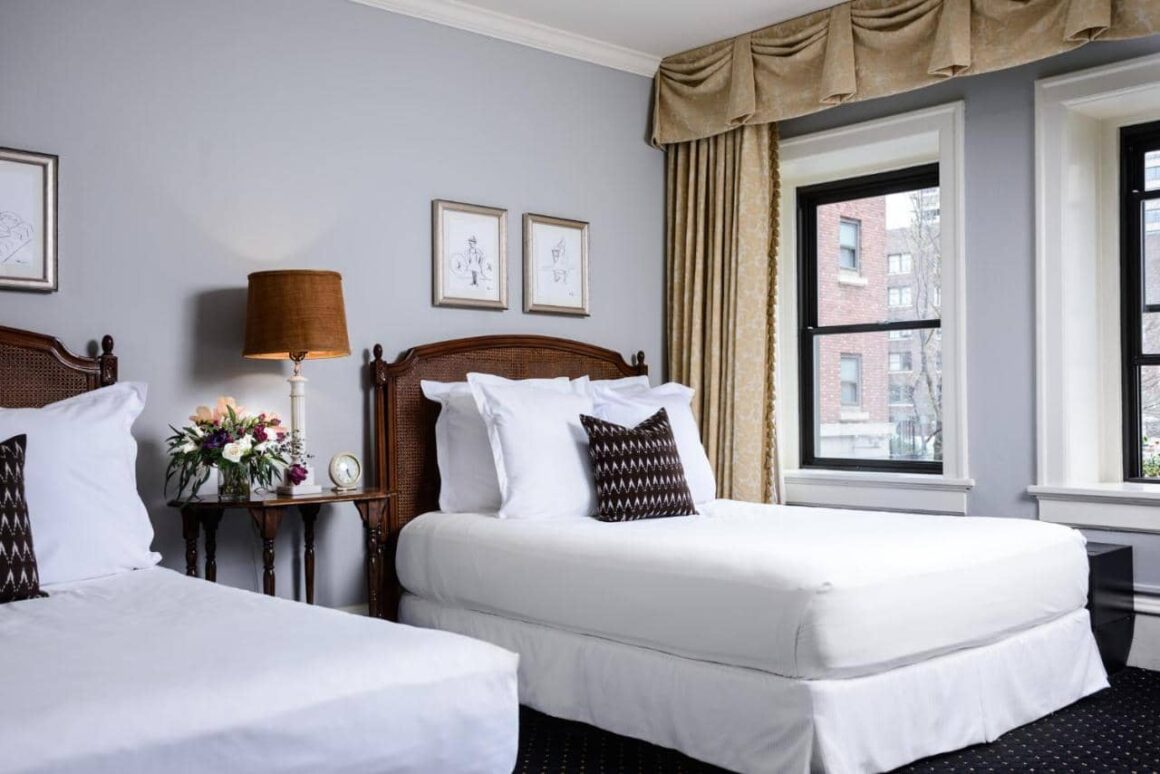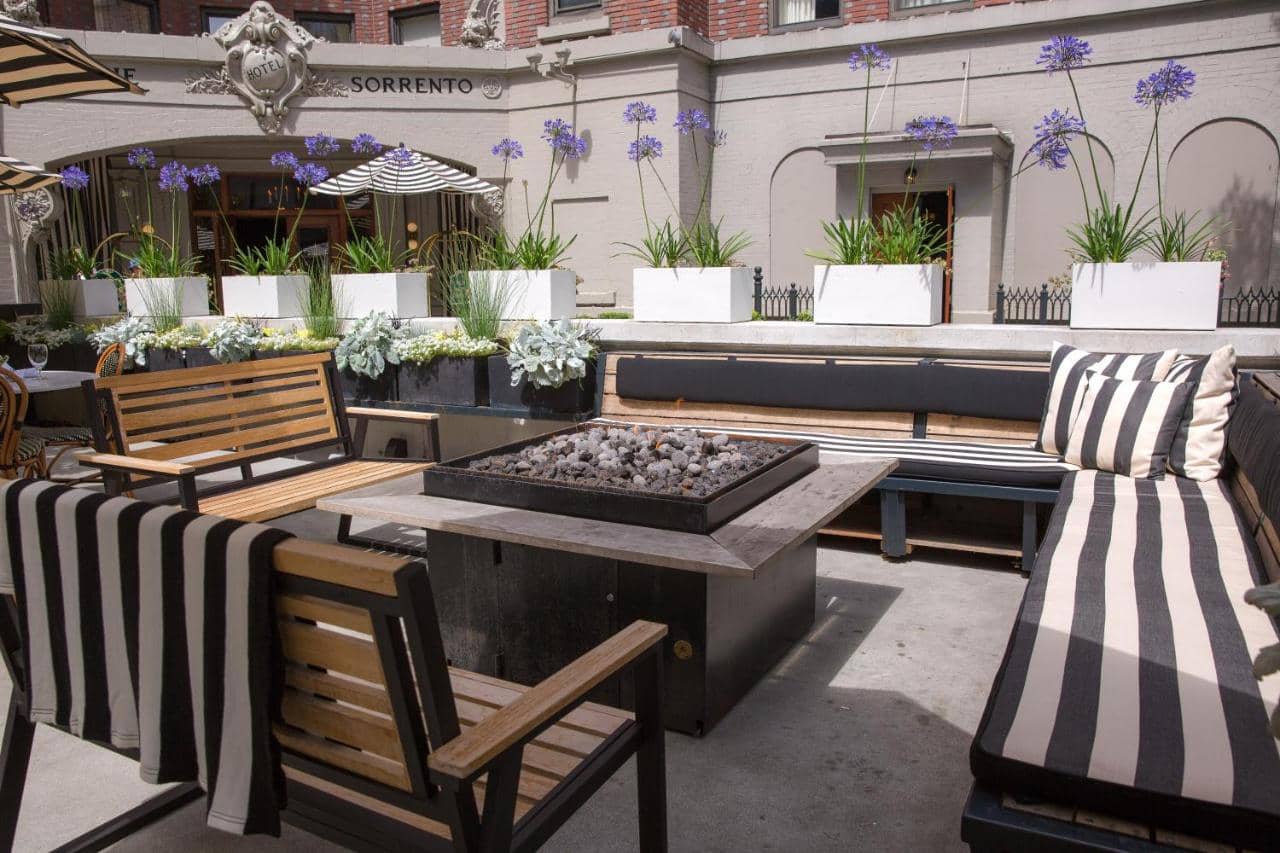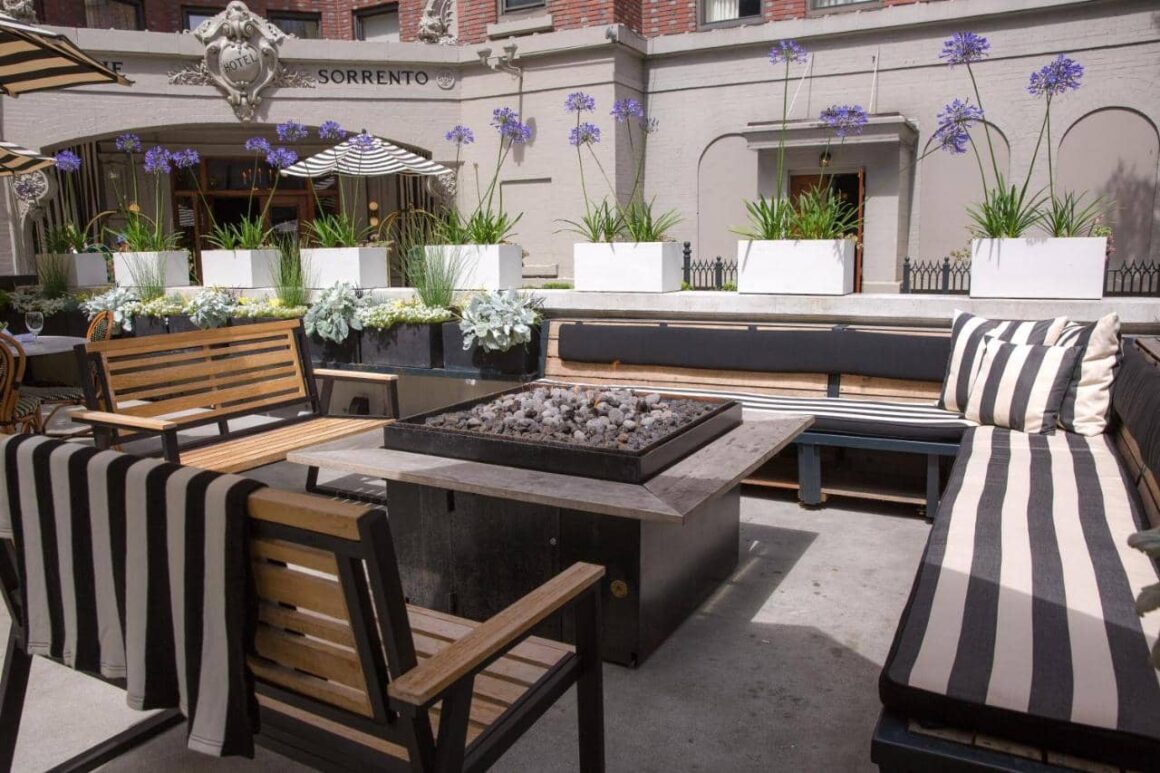 Hotel Sorrento is one of the best accommodations for pets in Seattle for that reason. Hassle-free, Sorrento has no limit on weight, size, or breed – or even better, no extra charge at all.
This household name in Seattle has 34 guestrooms and 42 suites in store for you to choose from. Enfolding the skeleton of a 1909 historic building, Sorrento gives you and your furry friends a ticket back in time to soak in a glamorous Italian accent.
Proximity to the city icons such as the Art Museum and CenturyLink Field means you can keep up with the main happenings without any hassle.
The loving staff at Sorrento makes everything cute, right from the first time you enter the room until you leave.
Not only is there a chalkboard sign shaped like a dog with the pup's name on it welcoming your pet at the entrance but also a private plush bed for him or her to roll around with the best comfort of home. Dog bowls and waste bags are all free of charge.
Looking for a relief area? It's right on the side of the hotel. Don't forget to check out Plymouth Pillars Dog Park, a local dog park just 9 minutes walk away from the hotel's door!
2. The Maxwell Hotel – A Staypineapple Hotel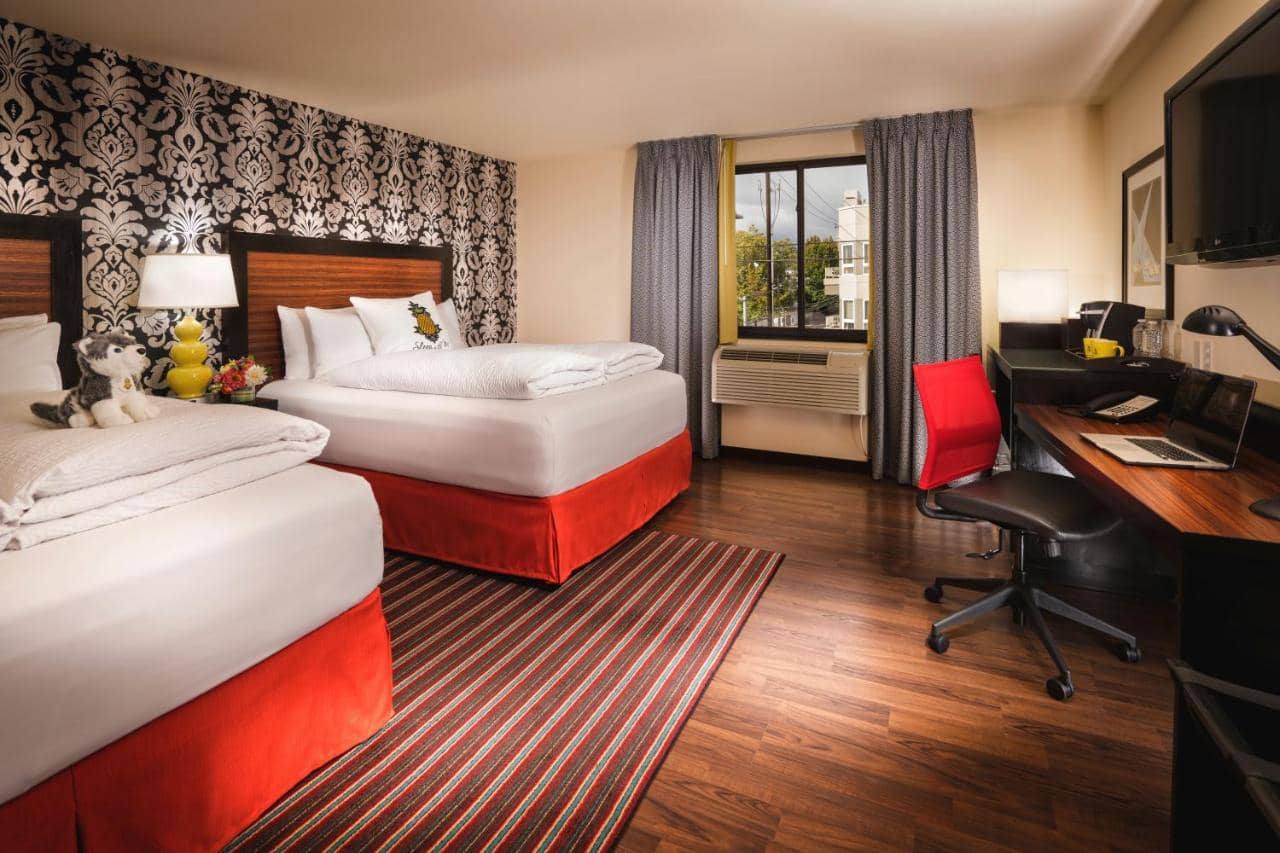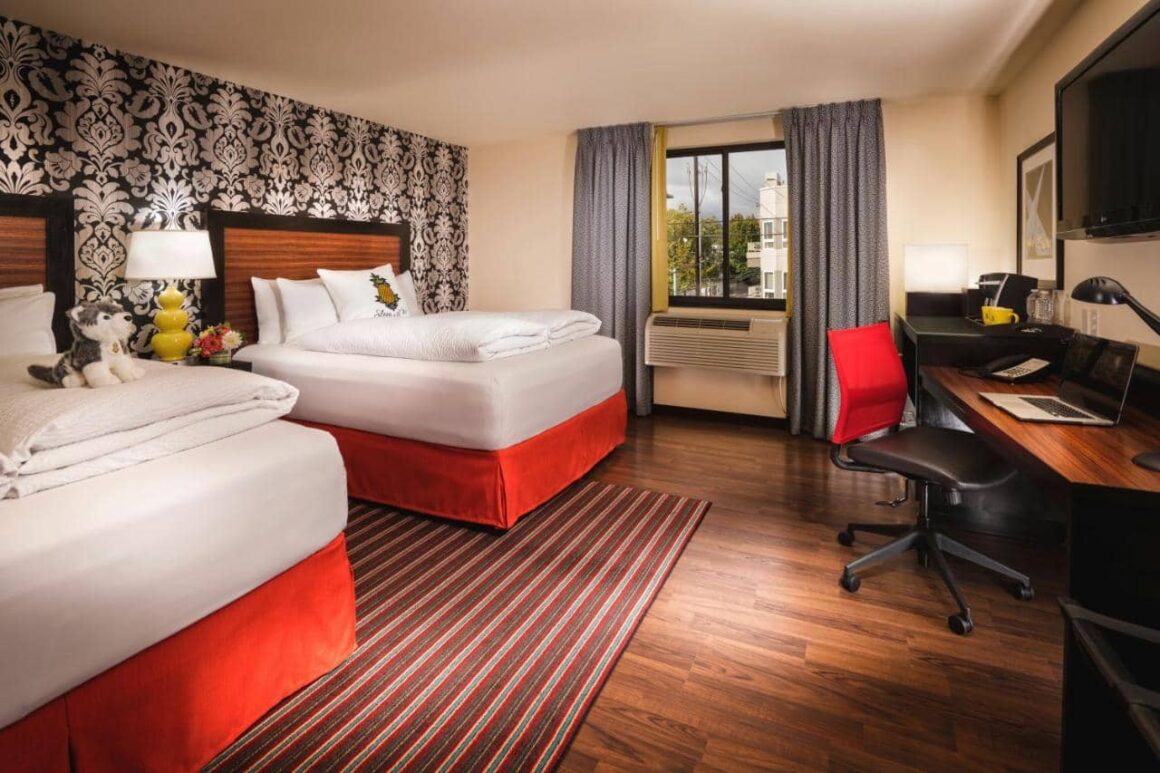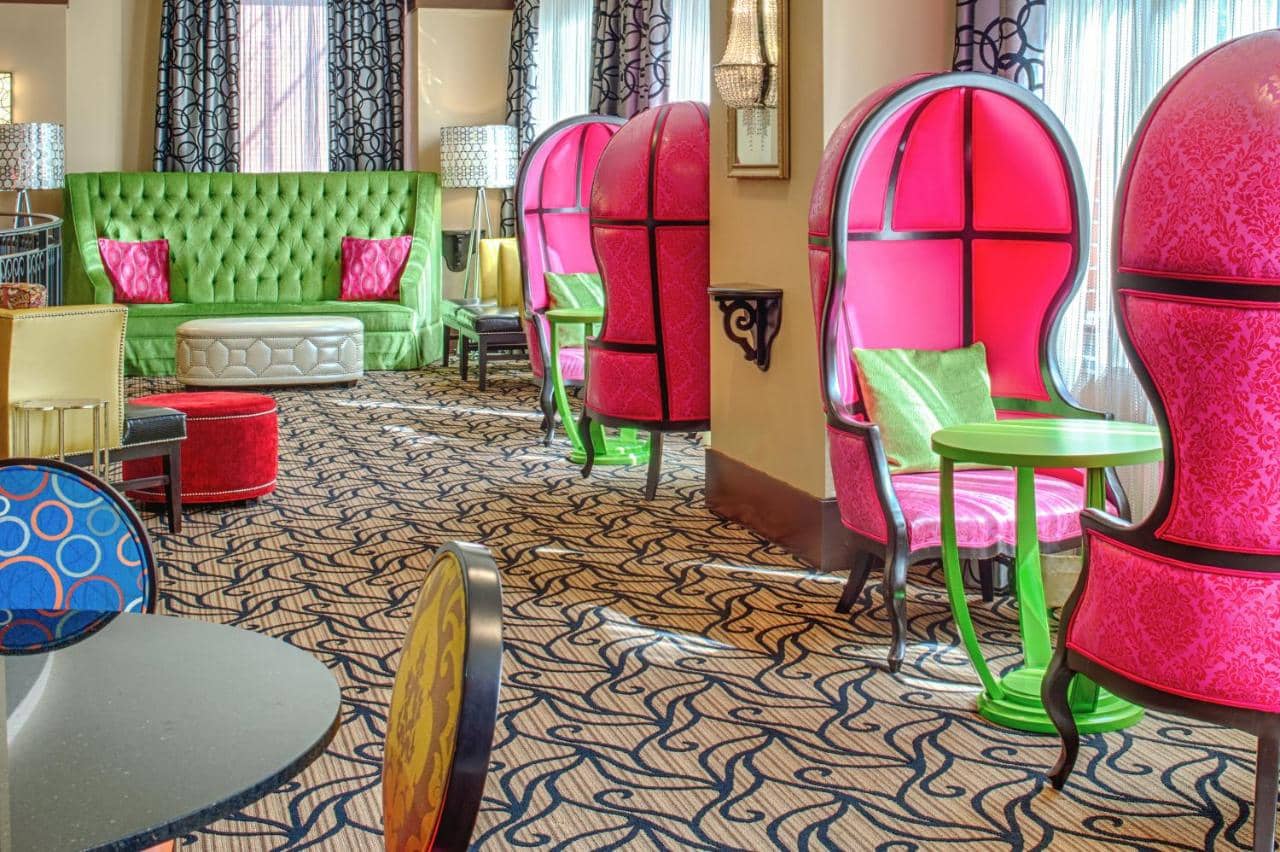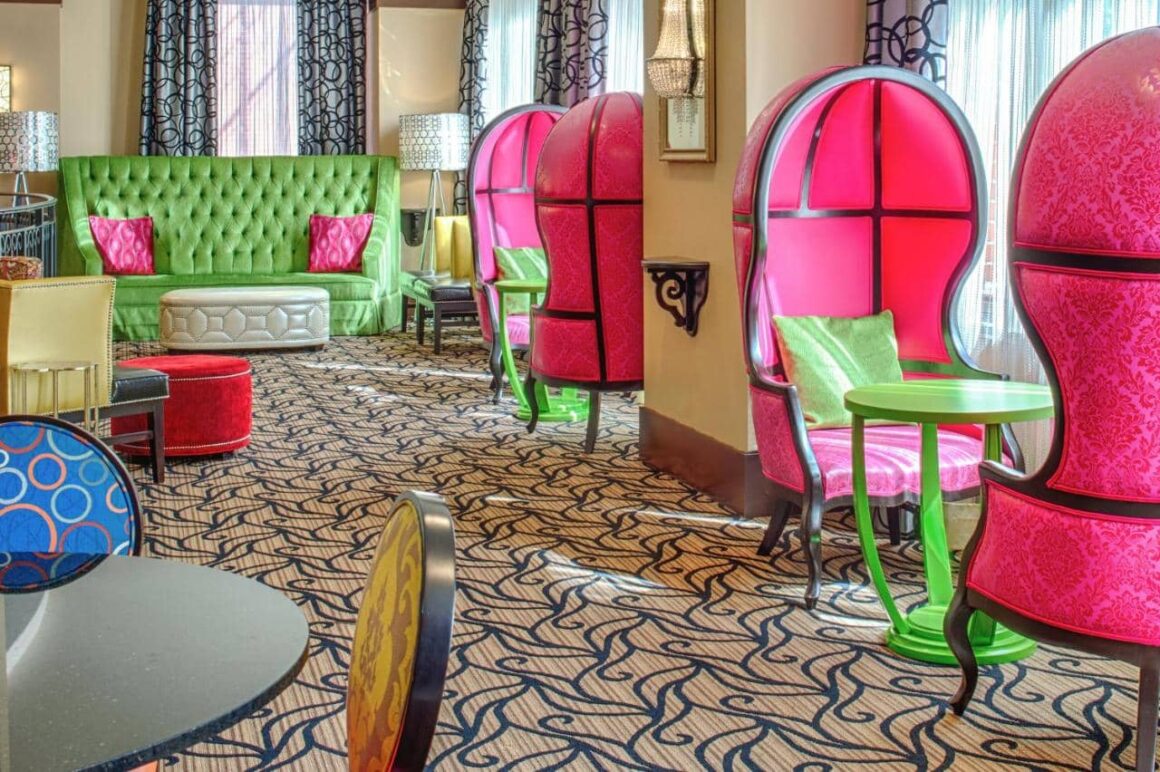 Buff up your weekend getaway with a boujie stay. The Maxwell Pineapple is no more a stranger in the hospitality scene of America. It sprinkles your stay with everything fun, funky, and fabulous reflected from the comfy seating, on-site dining spots, as well as guest room furnishing.
Have you ever seen a hotel with an extremely affordable pet fee? Well, Maxwell only takes as low as $25 a day instead of a fixed amount so you can save more to tag your pet around exploring.
Snag any treat your pup likes whenever you're hanging out at the Maxwell lobby as well as free waste bags and bowls in the room.
On top of that, Maxwell carefully puts a faux wood floor in each room to help with the scratches, absorb sounds, and traction on the paws.
The Maxwell Hotel is located smack dab in the heart of the pet-friendly neighborhood of south Queen Anne just a few blocks away from Space Needle. For a breezy morning walk, Lake Union bordered by Goose Beach is a few minutes east while the forested Kinnear Park is 20 minutes away.
3. Lotte Hotel Seattle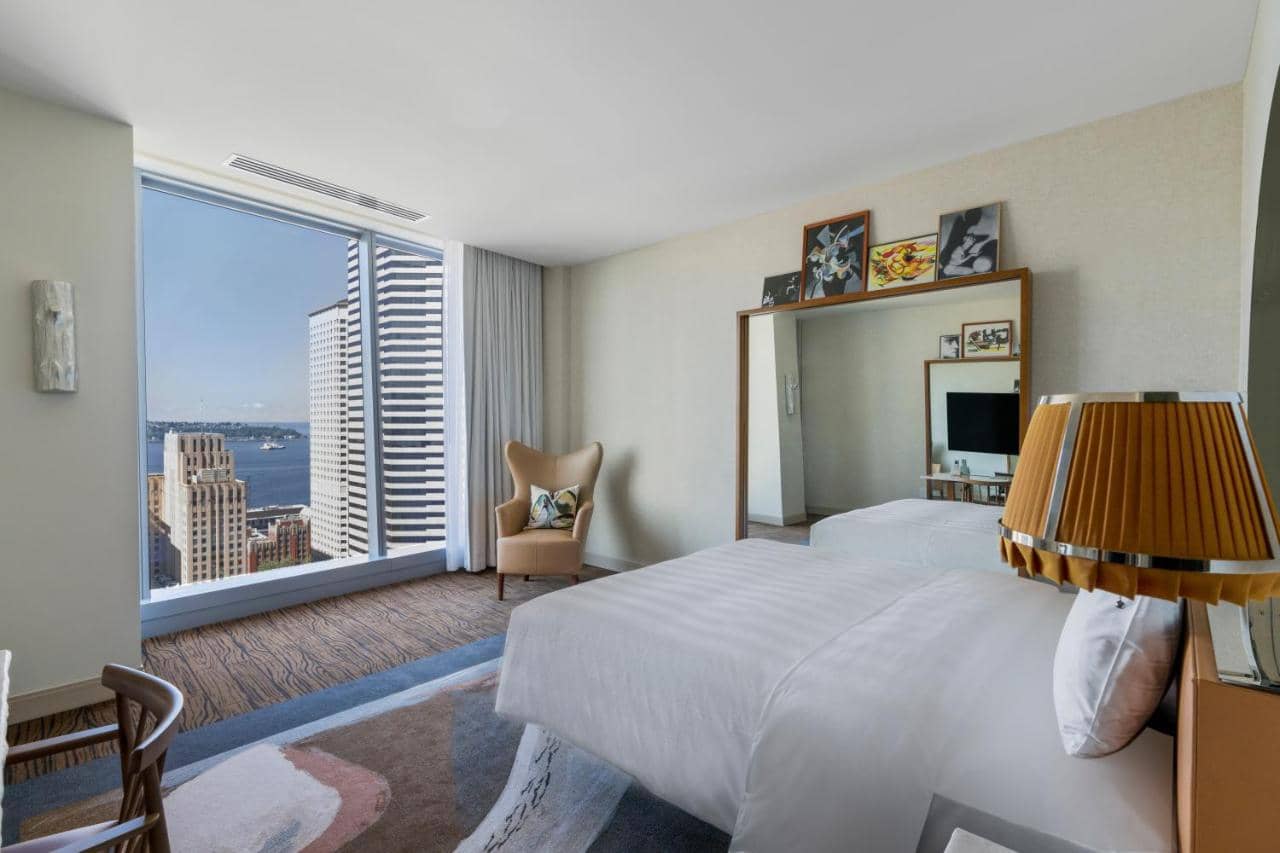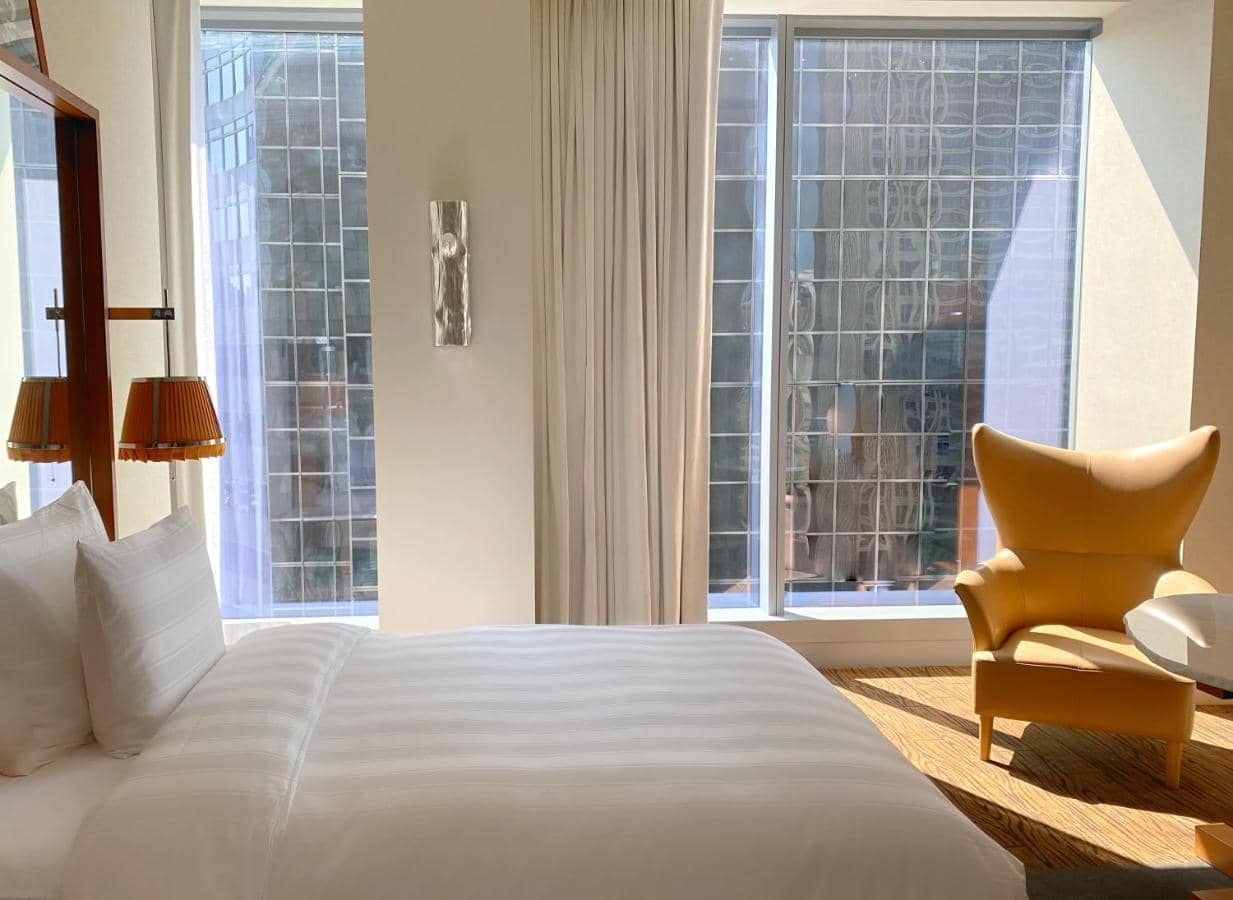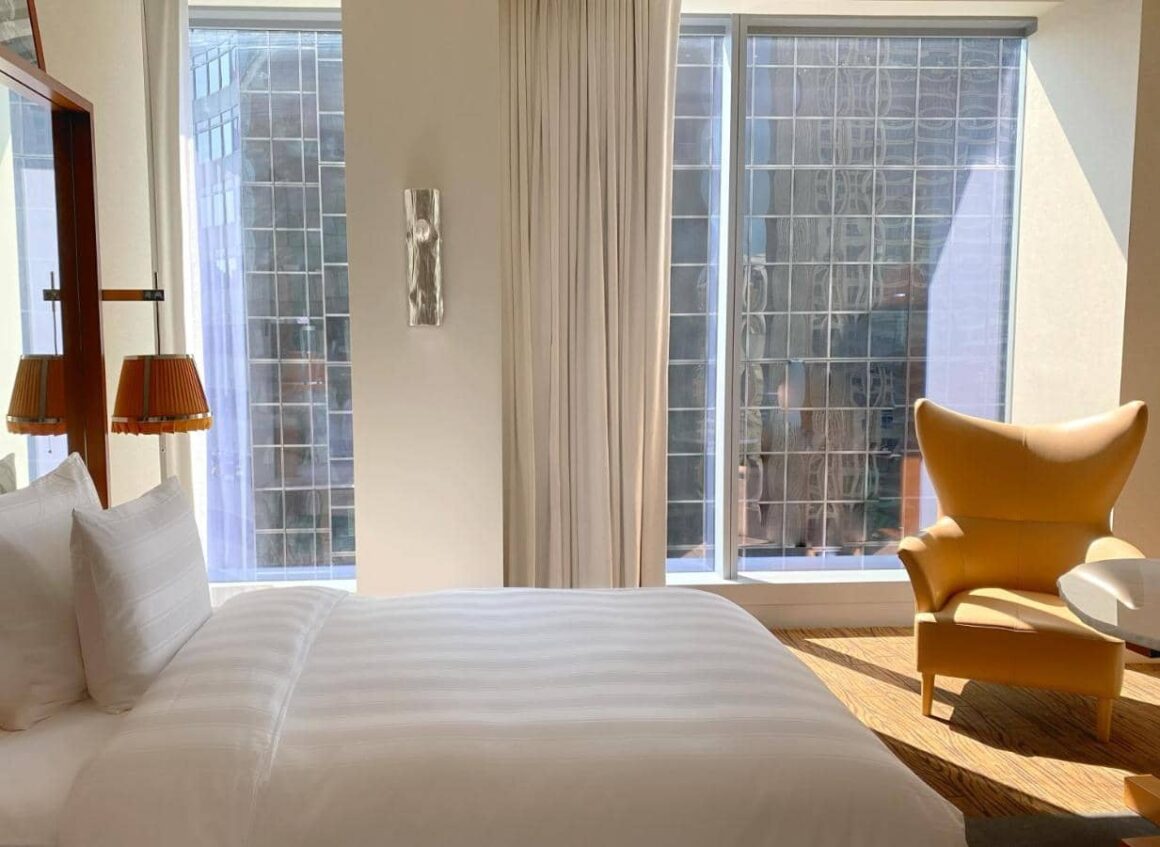 A trip to Seattle cannot go without a glimpse into Pike Place Market. So let's stay somewhere nearby – say Lotte Hotel perhaps? And you can tag your pet with you too, as long as he or she is under 40 pounds. A pet fee is applicable but only $100 per stay. This extra fee gives you a dog bed, food and water bowls, waste disposal bags, and dog treats so you can travel light.
Seeking something extra? Lotte offers a Puppy Pampering package to spoil your doggo with treats and amenities. Call ahead to check what they currently have in store for you.
Walking your dog around Lotte's complex is not a hassle as long as you have them on a leash, keep them attended at all times and away from the dining outlets and fitness center.
One of the best things about staying at Lotte Hotel Seattle is the ease of mind you get when traveling around.
There are cars, there's public transport, and strolling around this friendly neighborhood of Downtown Seattle in a casual manner is as easy as it gets.
4. Kasa The Oxford Seattle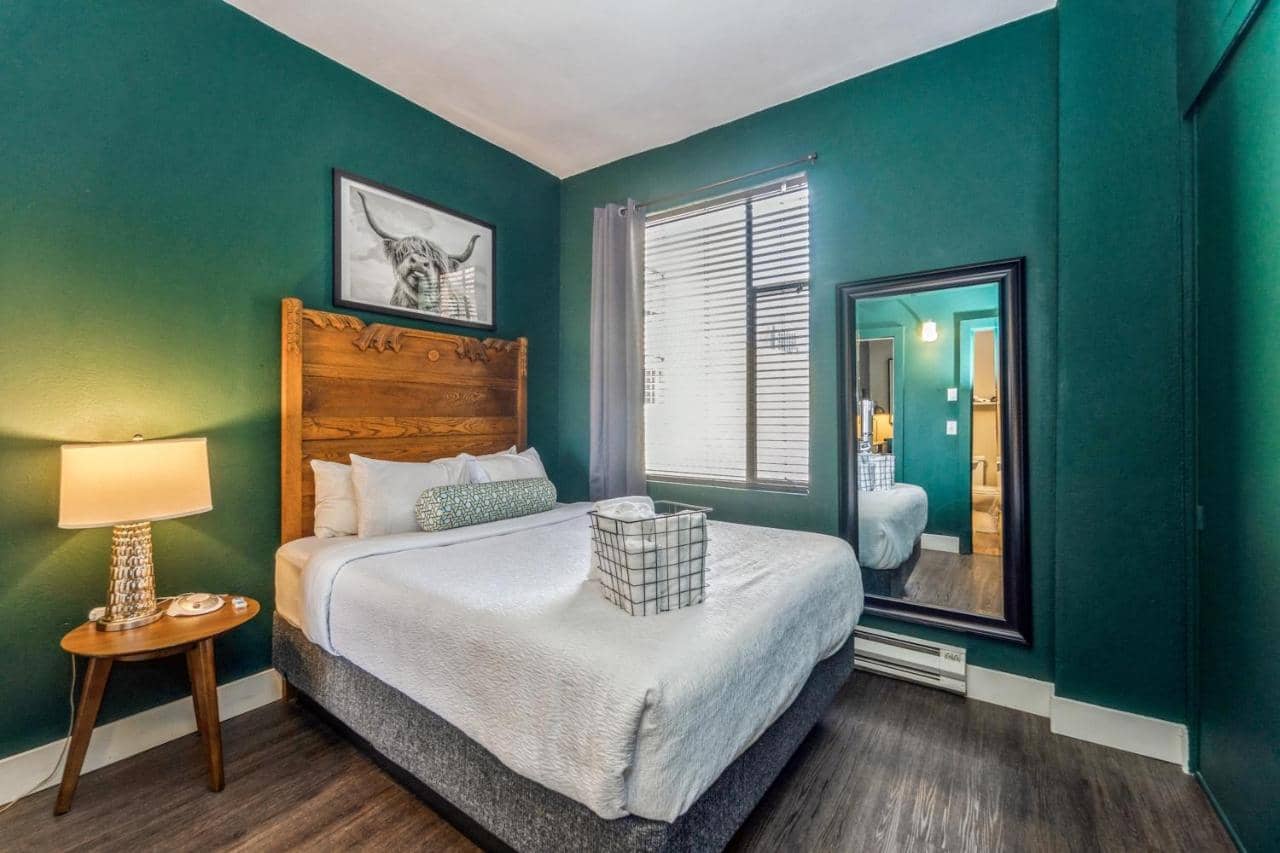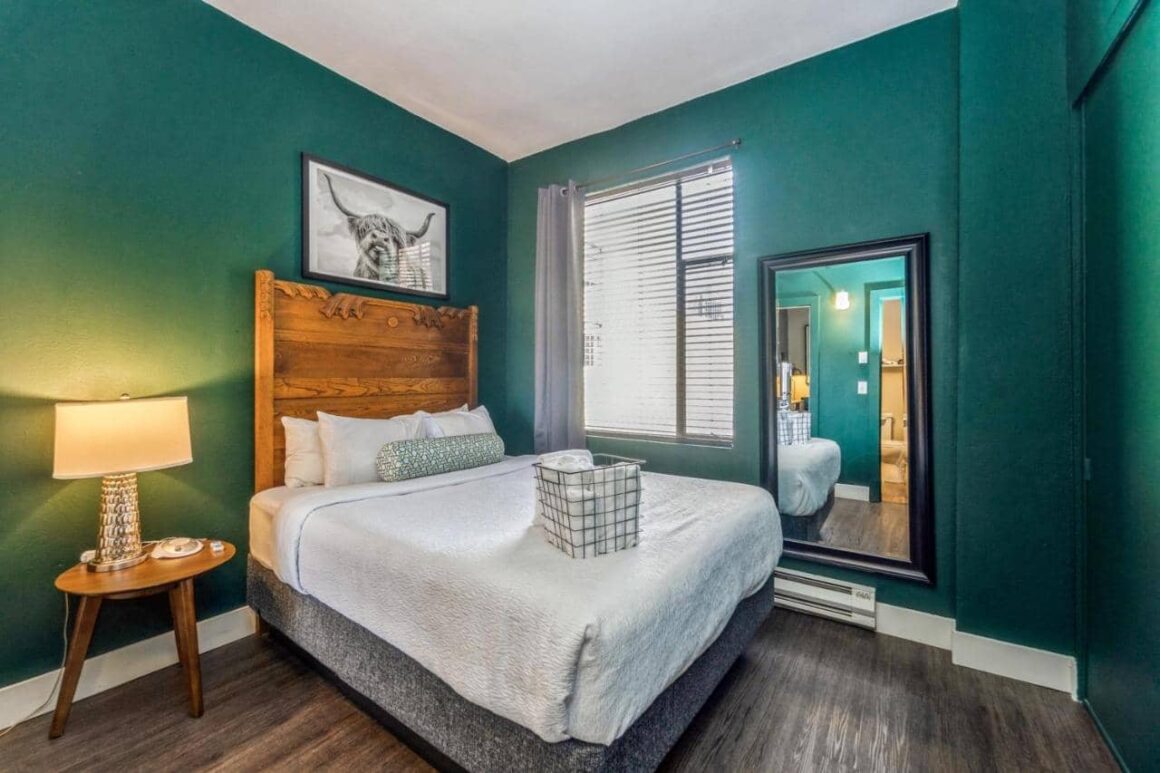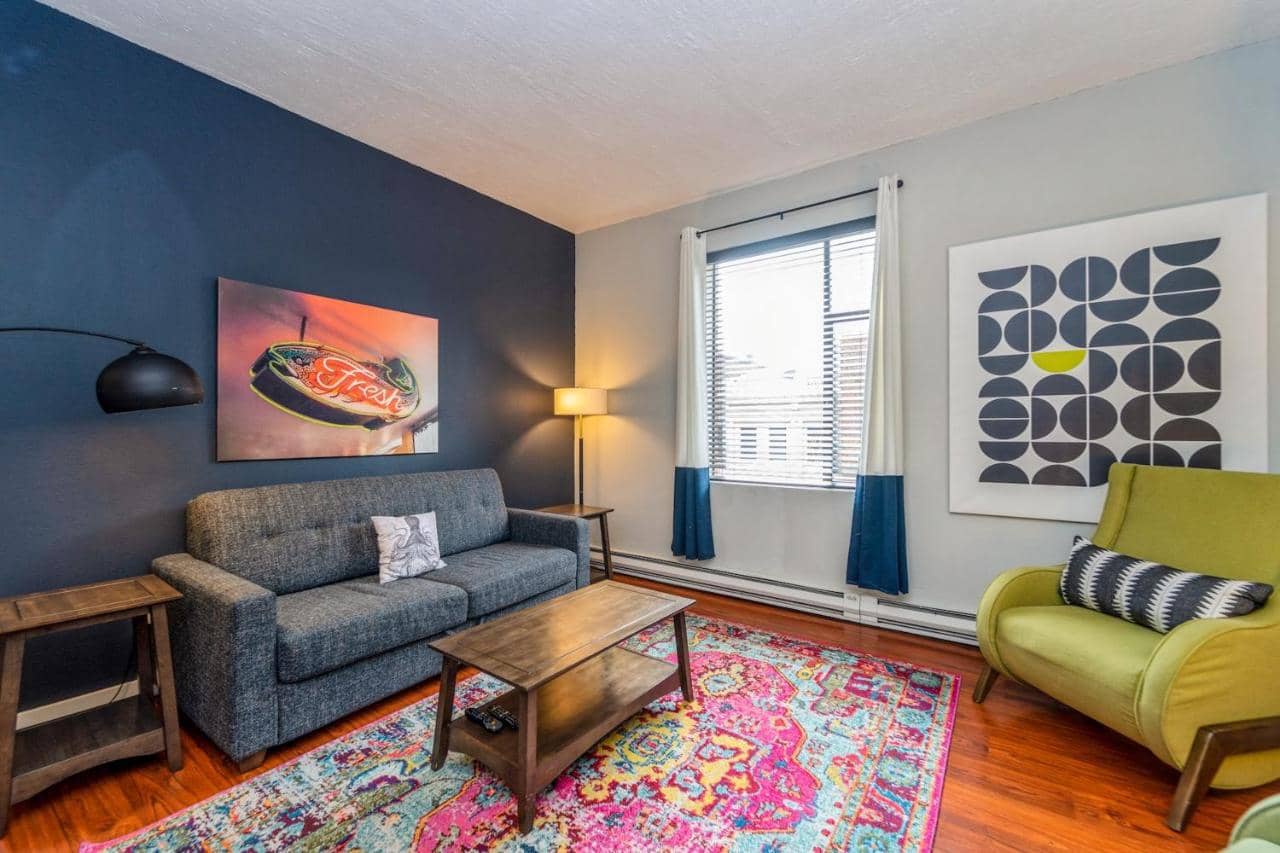 As the name suggests, Kasa The Oxford celebrates the sweet conflation of Gothic and Baroque styles in a modern way, introducing a unique apartment-style hotel to travelers with pets to Seattle. All you need to do is pay for your pupper only at $15 per pet a night with a maximum of one pet per unit.
Kasa The Oxford is designed to give both furry guests and hooman guests the best comfort of home. Repeated guests love to be spoiled with the fully stocked kitchen. You don't need to pack anything as Kasa literally brings a chef's kitchen to your room. All the fun cooking stuff includes pots, pans, spatulas, utensils, wine glasses, and even baking sheets.
Speaking of the location, Kasa keeps you as close to the main thrills of Pike Place Market as possible, a vibrant and thriving historic neighborhood to tag your pet on a leisure stroll along the pier.
5. Hotel Ändra Seattle MGallery Hotel Collection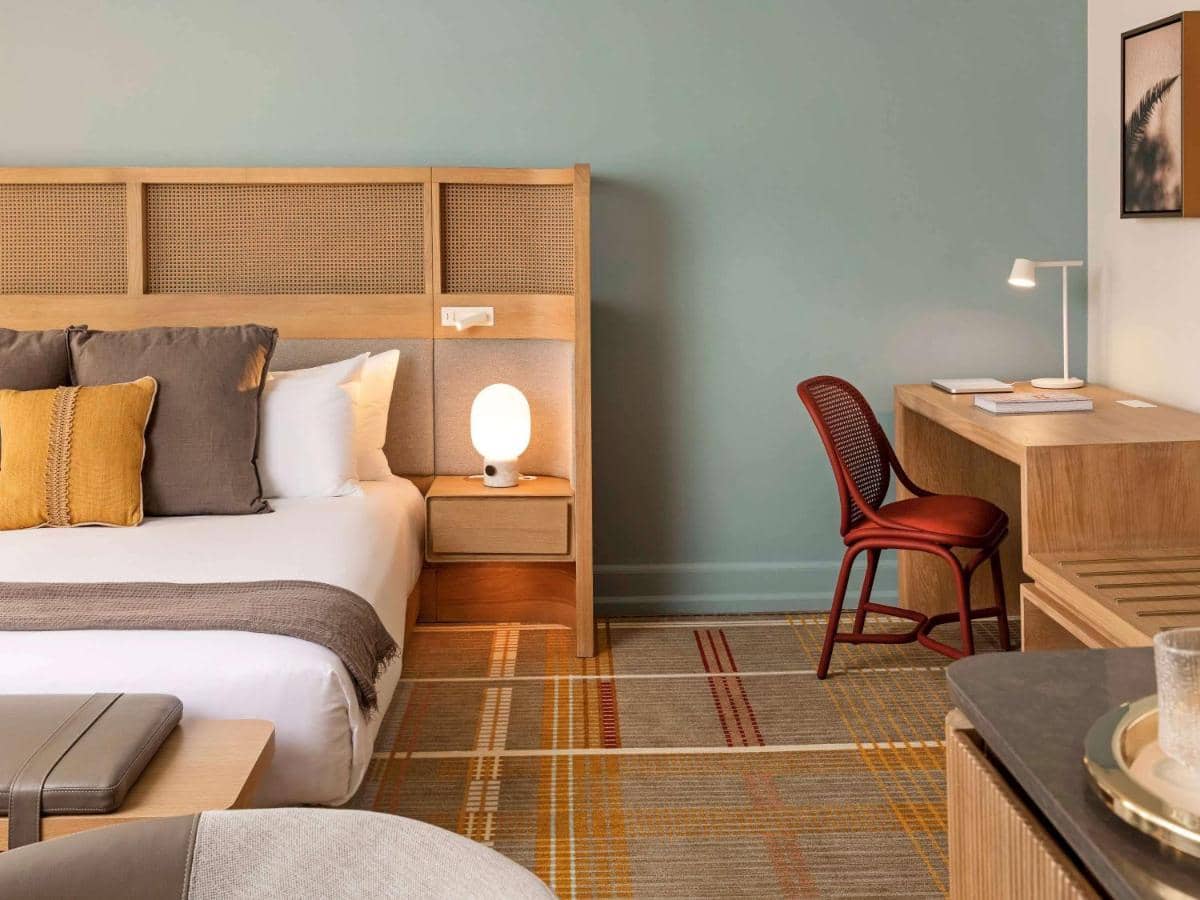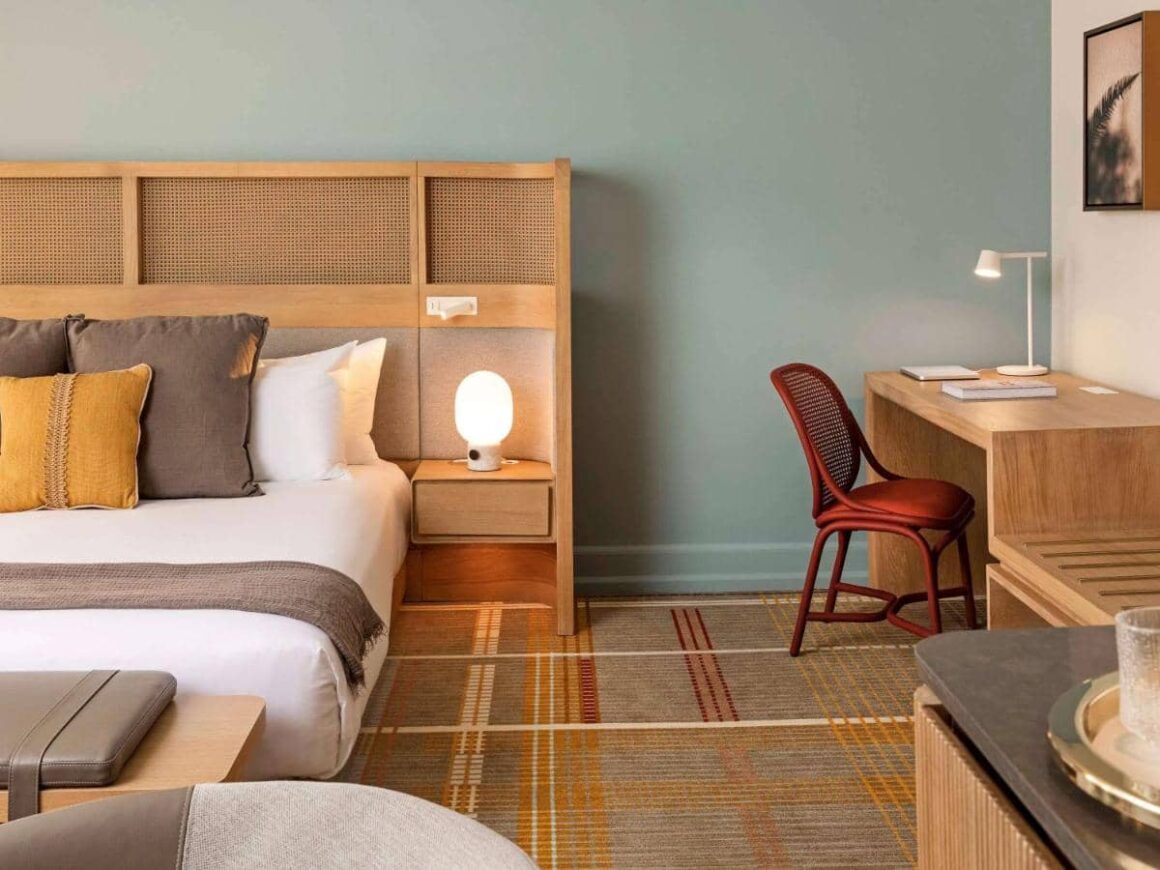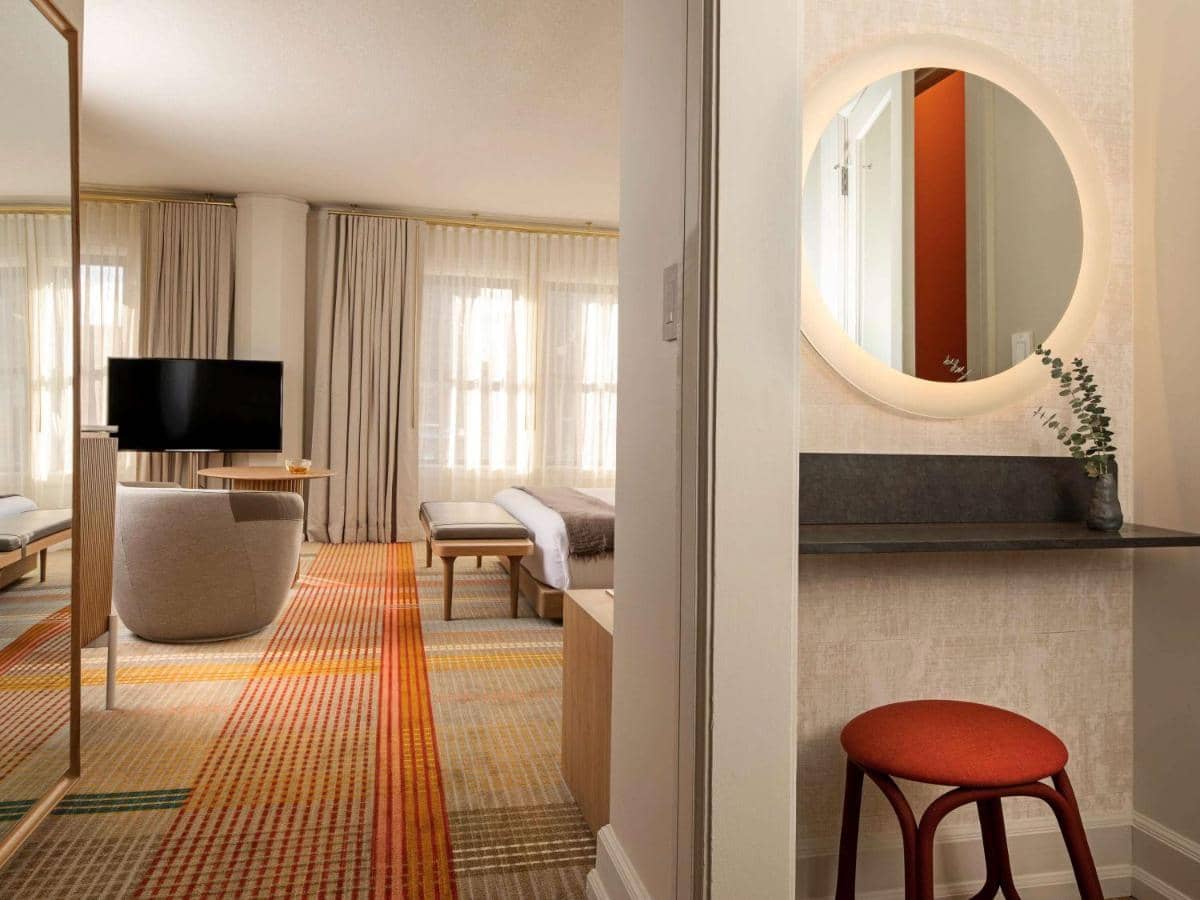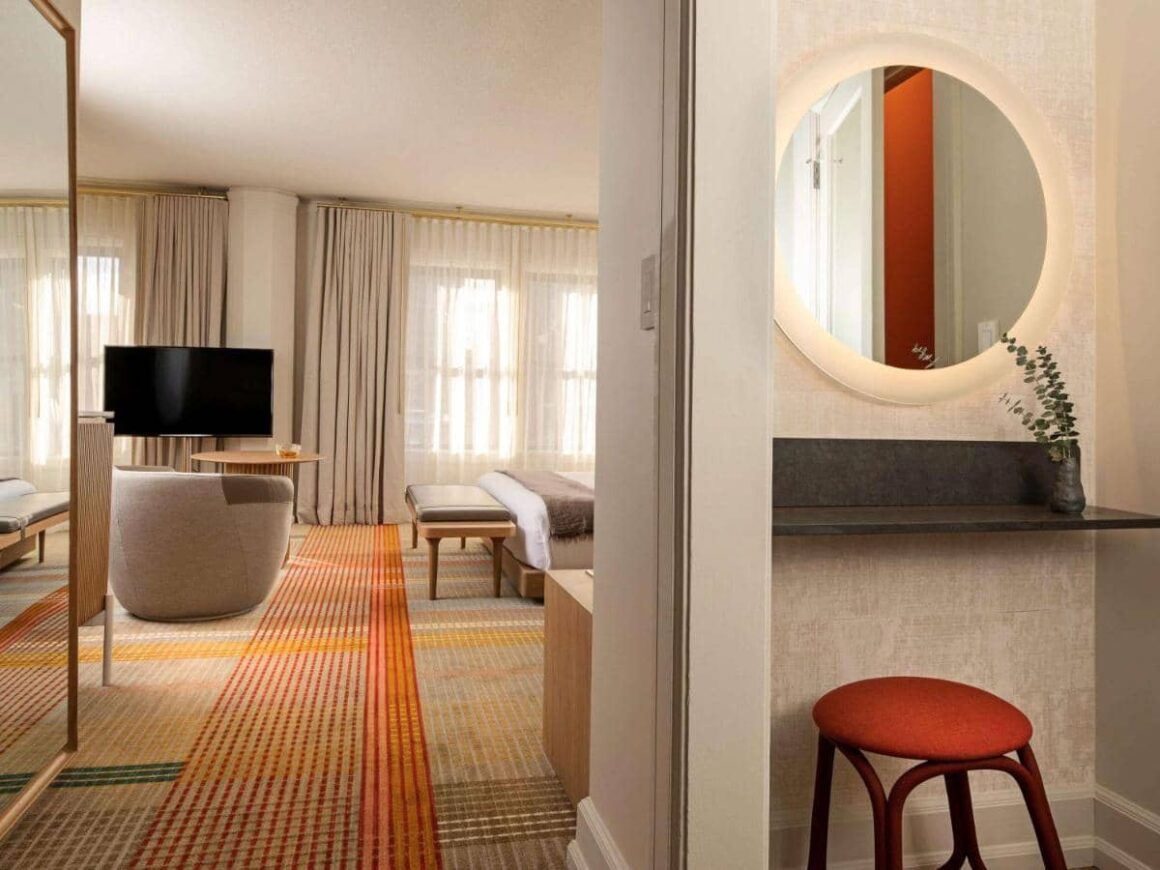 Going strong since 1926, Hotel Andra infuses its long-established history with bespoke modernism. Adding a new breath into the ever-bustling neighborhood of Pike Place Market, Hotel Andra is steeped in a relaxing yet subtle Scandinavian design.
Each guestroom is enhanced by a collection of calming textures, curated linens, and white goose-down bedding. Looking for a boujie touch? Face Stockholm amenities come in a roll call and you'll even have your own Nespresso coffee machine for a morning brew.
Hotel Andra only accommodates dogs at the moment. No additional fee is added but rest assured as you won't be missing out on basic pet amenities such as bowls, mats, or blankets.
There are plenty of stellar pet services nearby where you can shower your pooch with love and care. So reach out to the concierge for recommendations on a pet spa or scenic places to go for a walk.
6. Hotel Theodore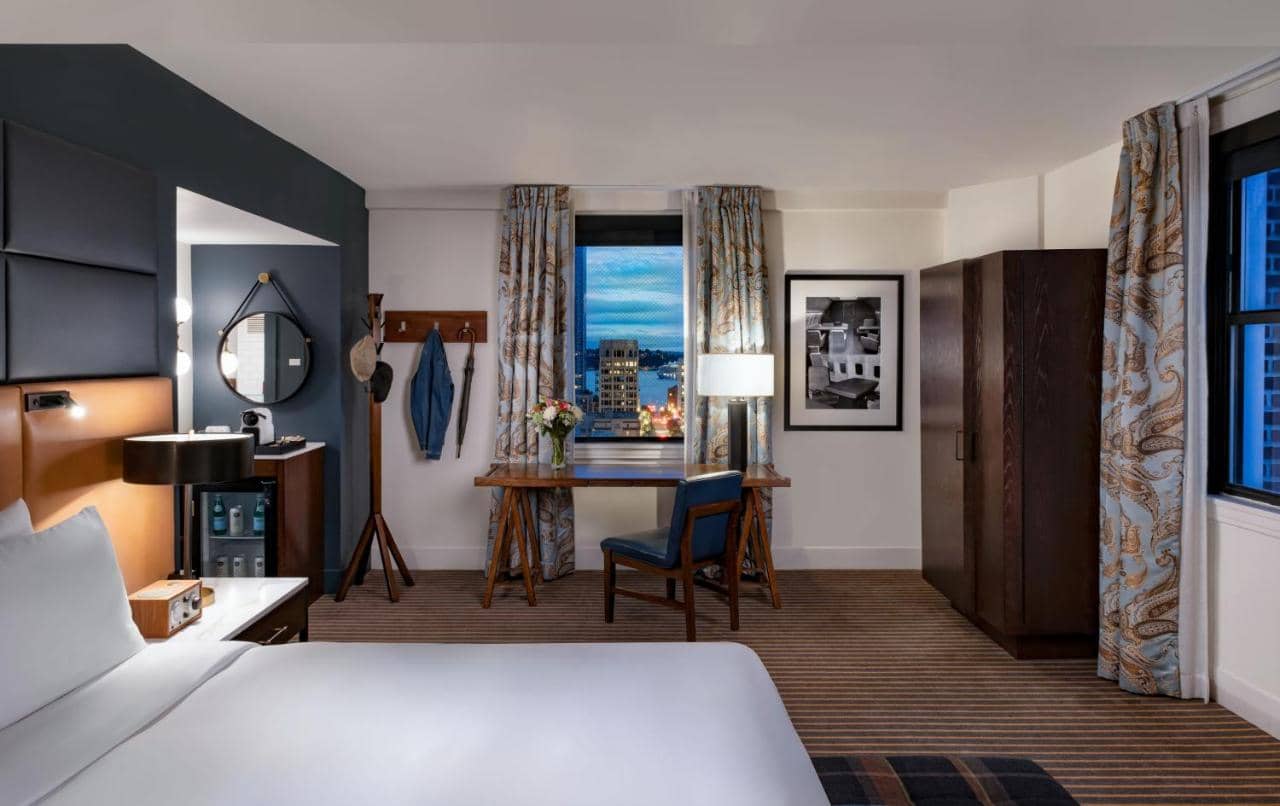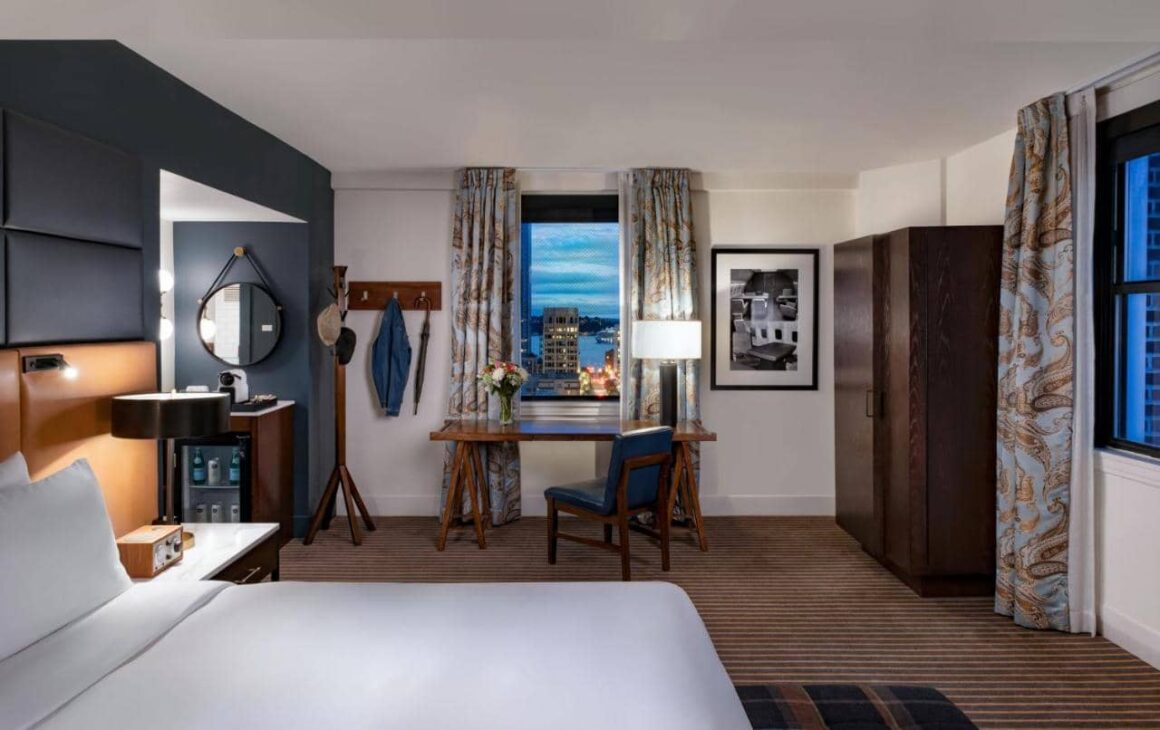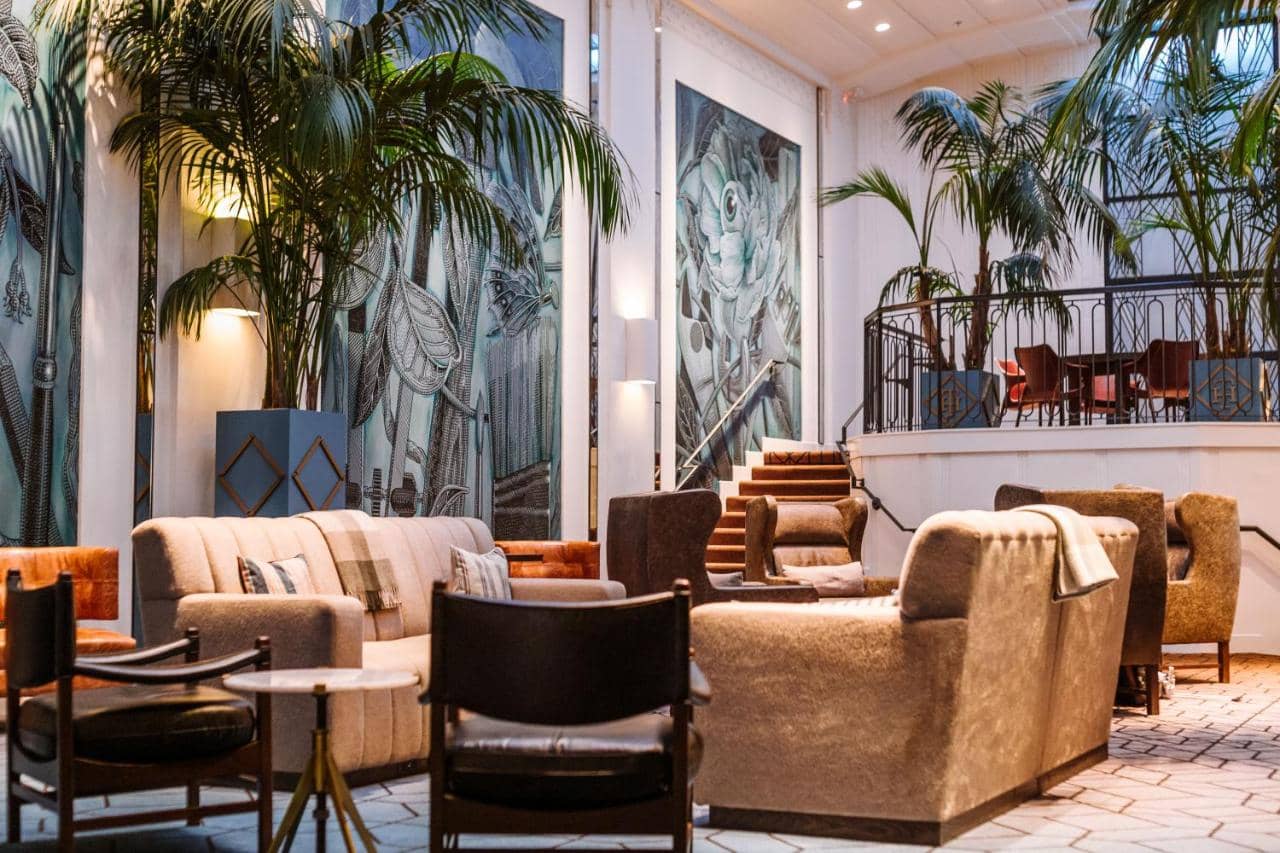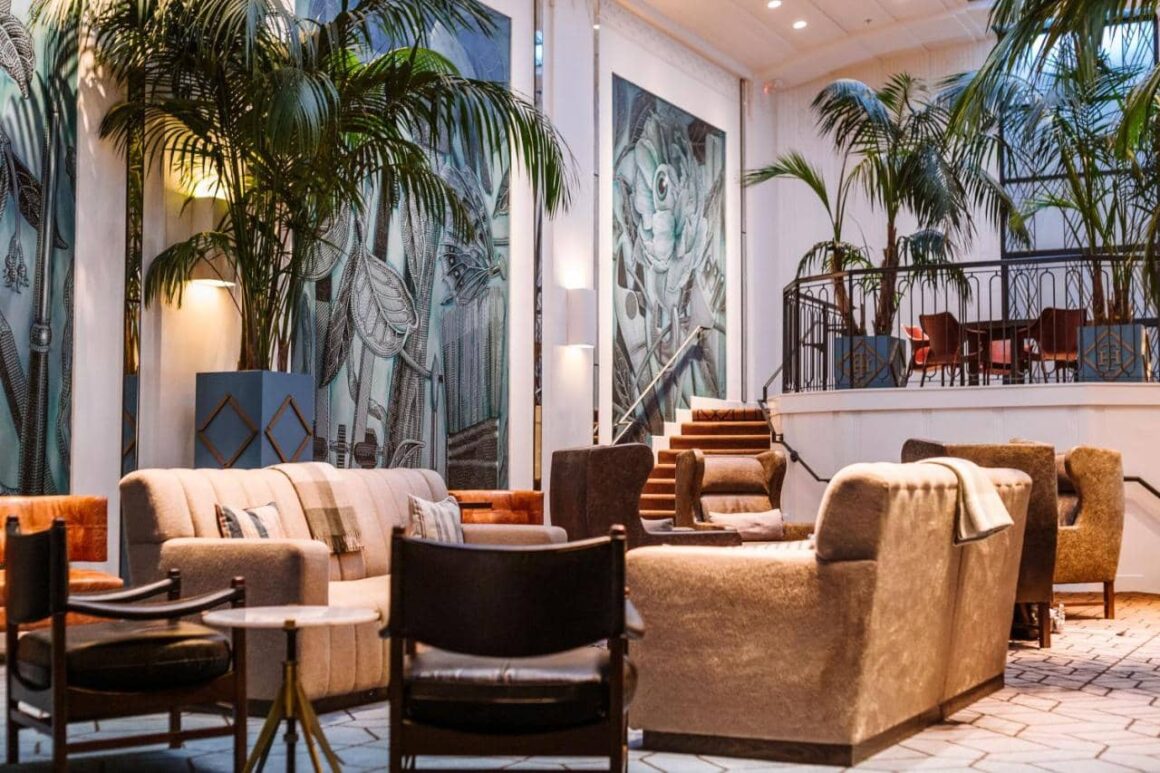 Engulfing the frame of a historic 1929 building, Hotel Theodore is another well-received pet-friendly hotel in the commercial district of Pike Place Market, Seattle.
Upgrade your stay to only $30 a stay to pamper your pooch with its own plush chamber, bowls, and signature welcome kit. On top of that, curated treats and vet-approved toys come in a roll call. Everything your fluffball needs is just a call away.
Its excellent location right in the heart of Seattle's central business means you can find plenty of dog relief areas and dog-friendly parks a few blocks away from your doorstep.
The main thrill at the hotel is everything Pacific Northwest-related. From the classic surf n 'turf Seattle's long known served daily at the delightful
Rider restaurant to the handmade aesthetic materials incorporated in the design of each guestroom, you and your pooch are guaranteed the best multi-sensory relaxing experience.
7. Ace Hotel Seattle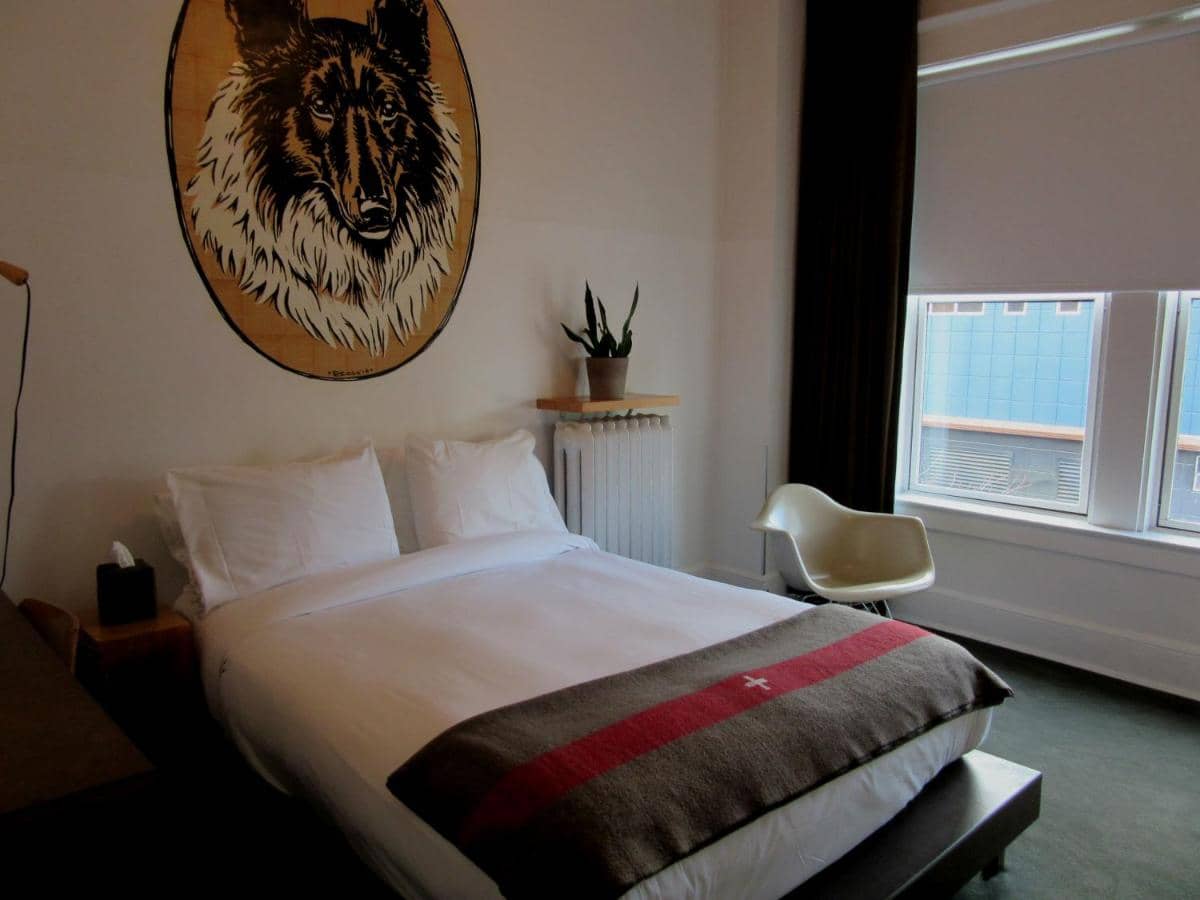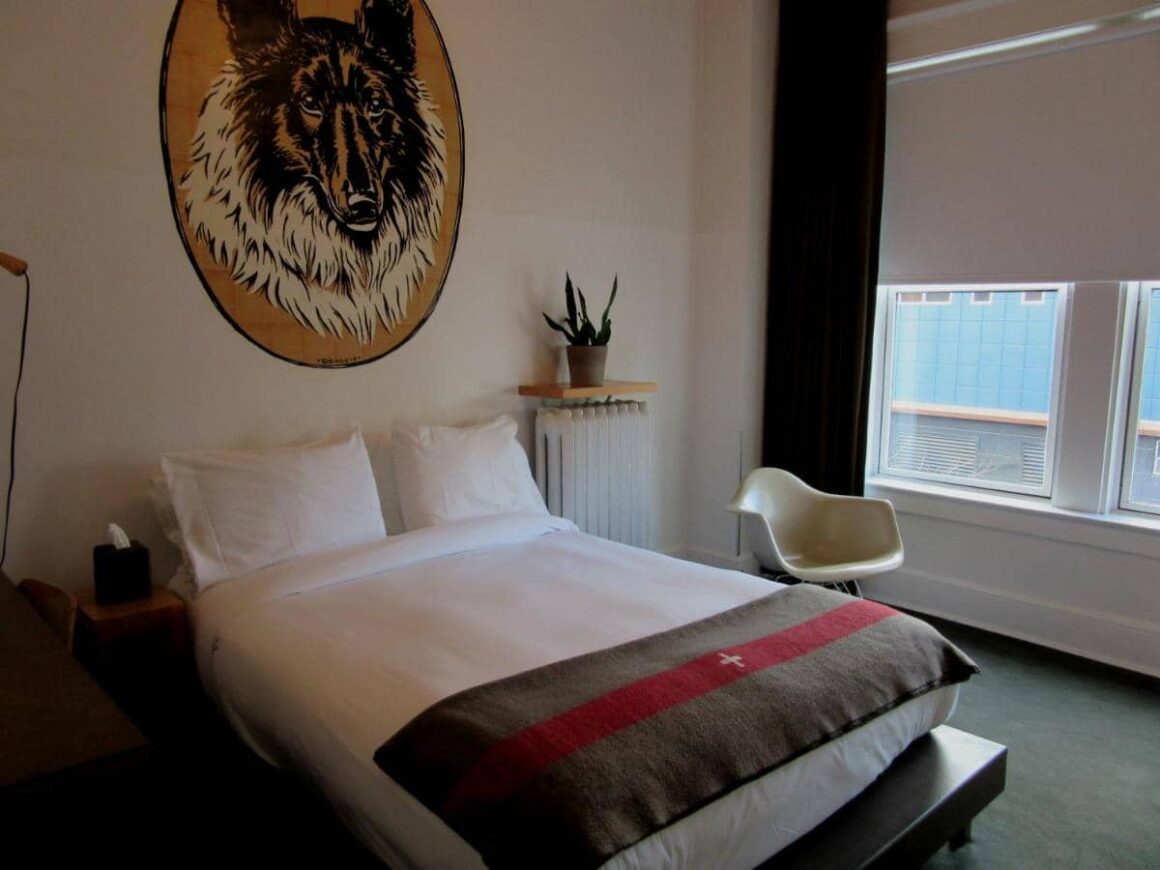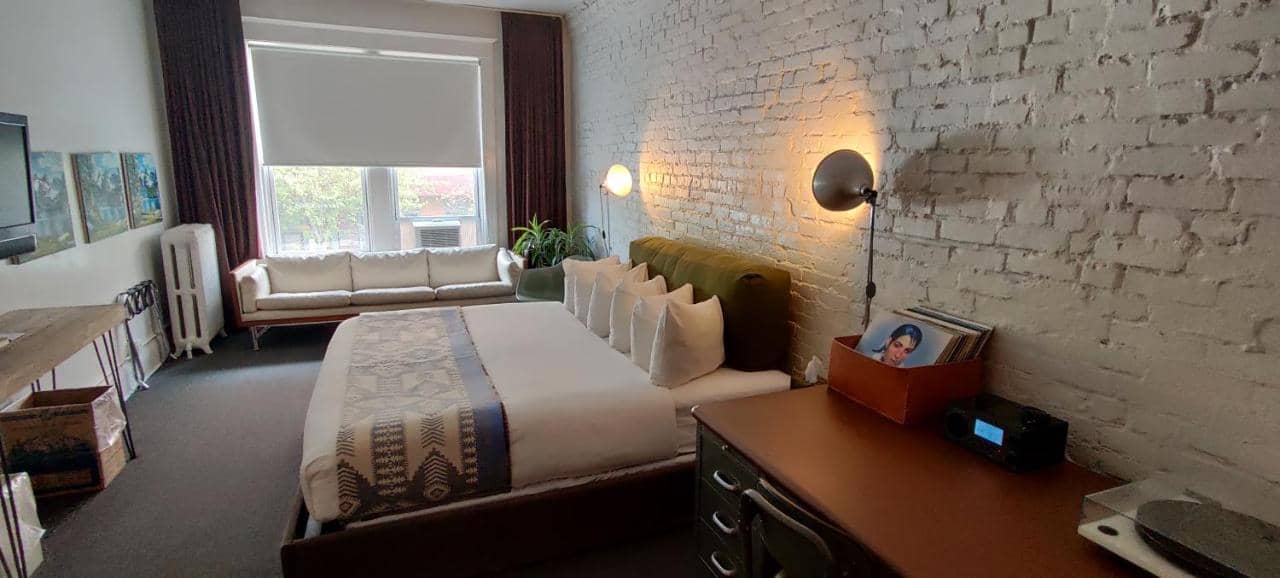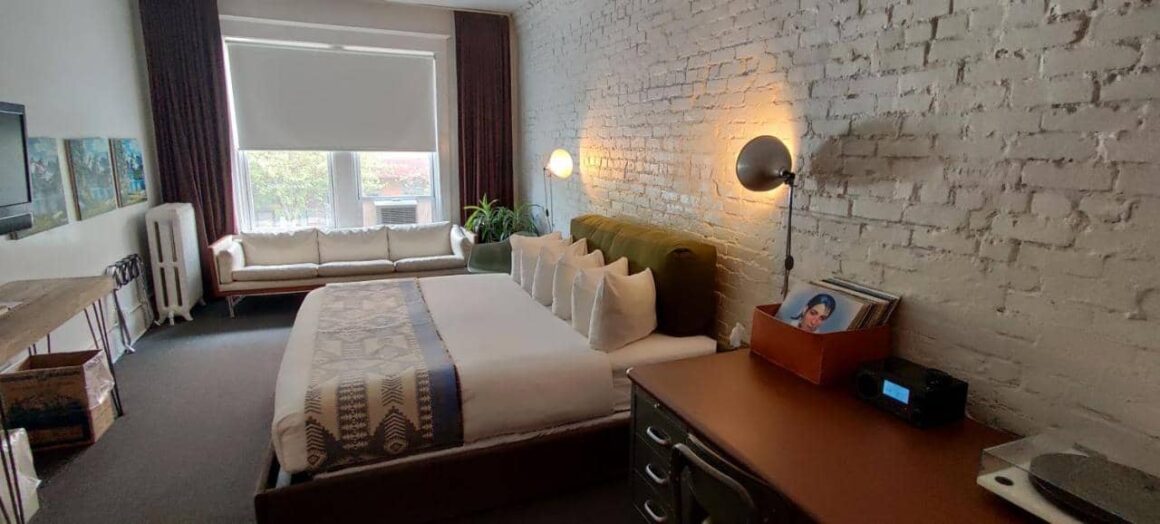 Ace Hotel is a paradise for dog lovers knowing they don't have to toss a penny to have their pet stay with them. The hotel even lets two furry babies stay at once.
If you've been on the road with your pups most of the time, you know how painful it is not being able to leave him or her unattended indoors. But that's not the case with Ace Hotel.
As long as you leave your contact number at the front desk, feel free to head out for some space on your own while the pooch is fast asleep on the comfy dog bed.
Speaking of the location, staying at Ace takes you to the rich urban feel of Belltown. It's dubbed as one of the most livable places in Washington where nightlight worshippers flock to find their favorite nightclubs and dining holes.
Behind the walls, each of Ace guestrooms is a concentration of original arts by local artists and collective retro items.
8. The Charter Hotel Seattle, Curio Collection by Hilton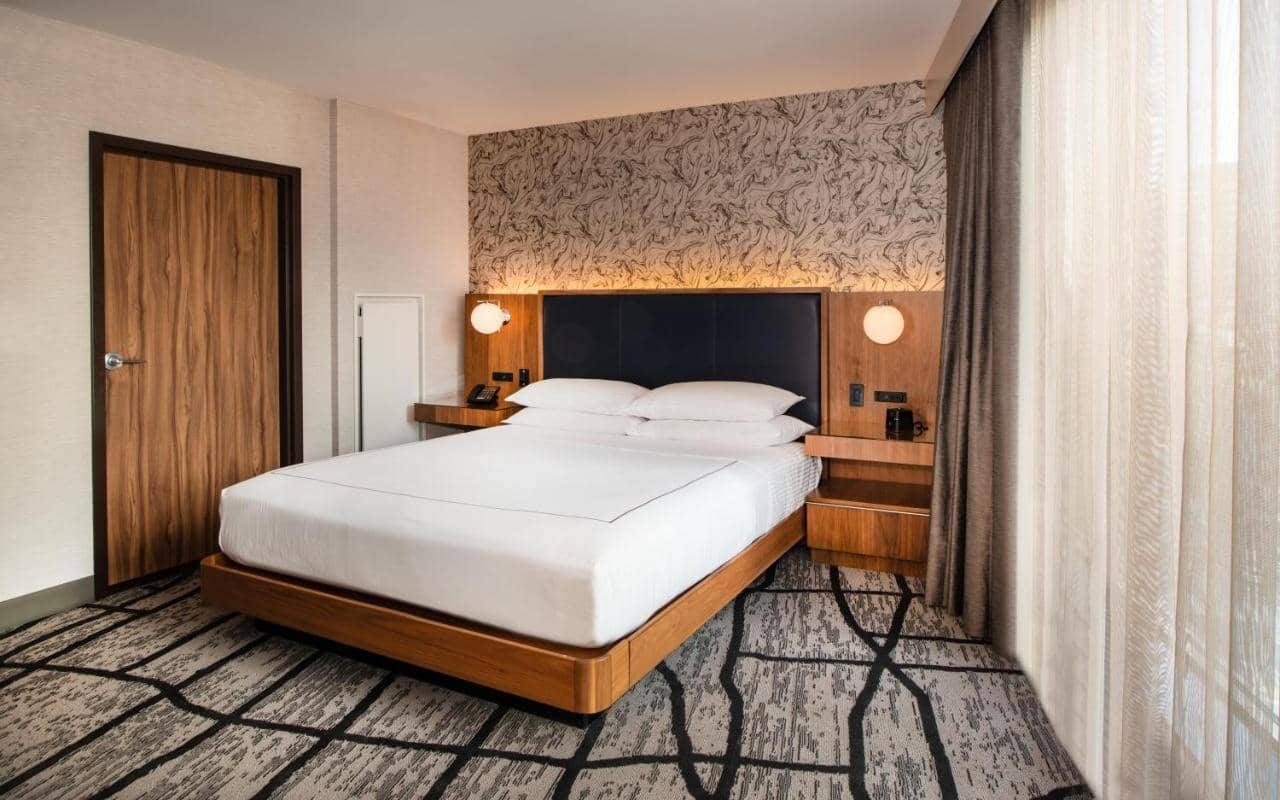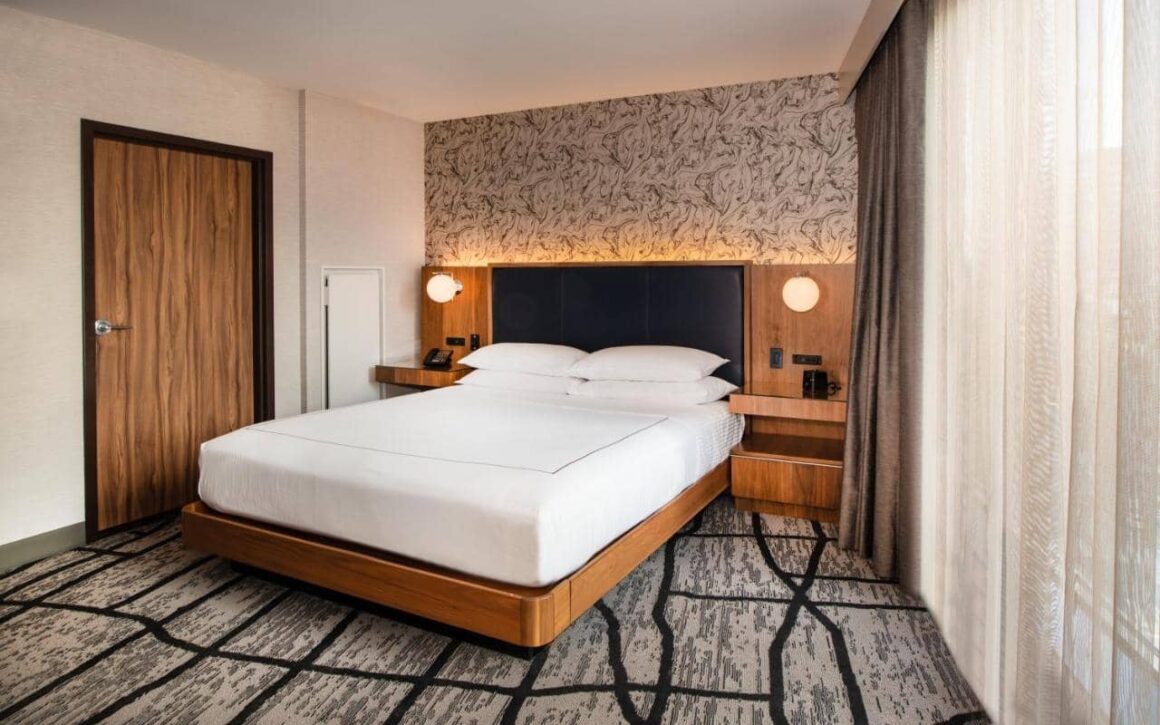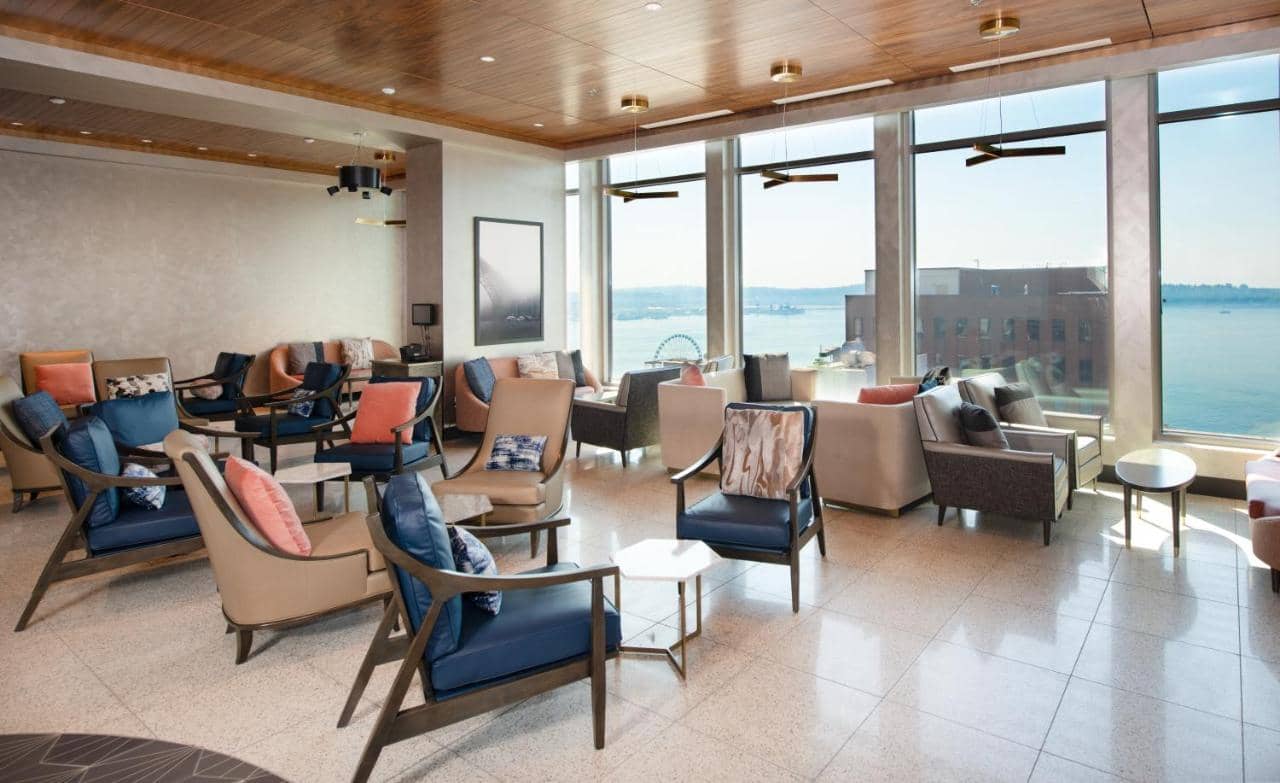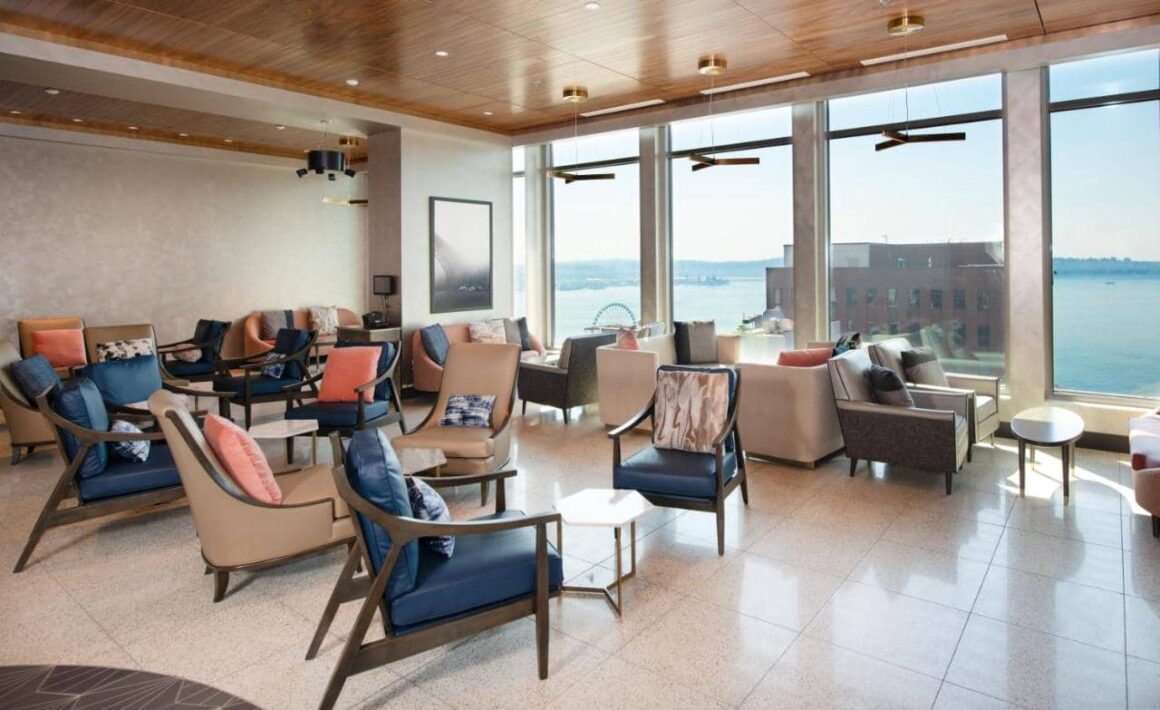 Nightly pet fees may be a great idea for short-stay travelers but what if you plan to stay for at least four nights or so? In this case, swab it to a reasonable fixed fee per stay for a cost-effective experience.
The Charter Hotel only takes $75 per accommodation per stay and that's it. There is a limit on weight though, so make sure your pet won't exceed 75 pounds.
Pet parents with up to two furry babies will have a whale of a time at the Charter. Steeped in a sleek and contemporary design, the Charter Hotel brings you the best comfort of home with warm wood finishes and sophisticated amenities.
The building is steps away from the main happenings such as the Seattle Aquarium and the piers.
Looking for a place to stay put? The Charter is like a mini all-inclusive hotel where you can find everything on-site.
From the modern Patagon restaurant with a sharp taste of Argentine-inspired to the eclectic outdoor rooftop lounge at Fog Room, you name it.
9. Belltown Inn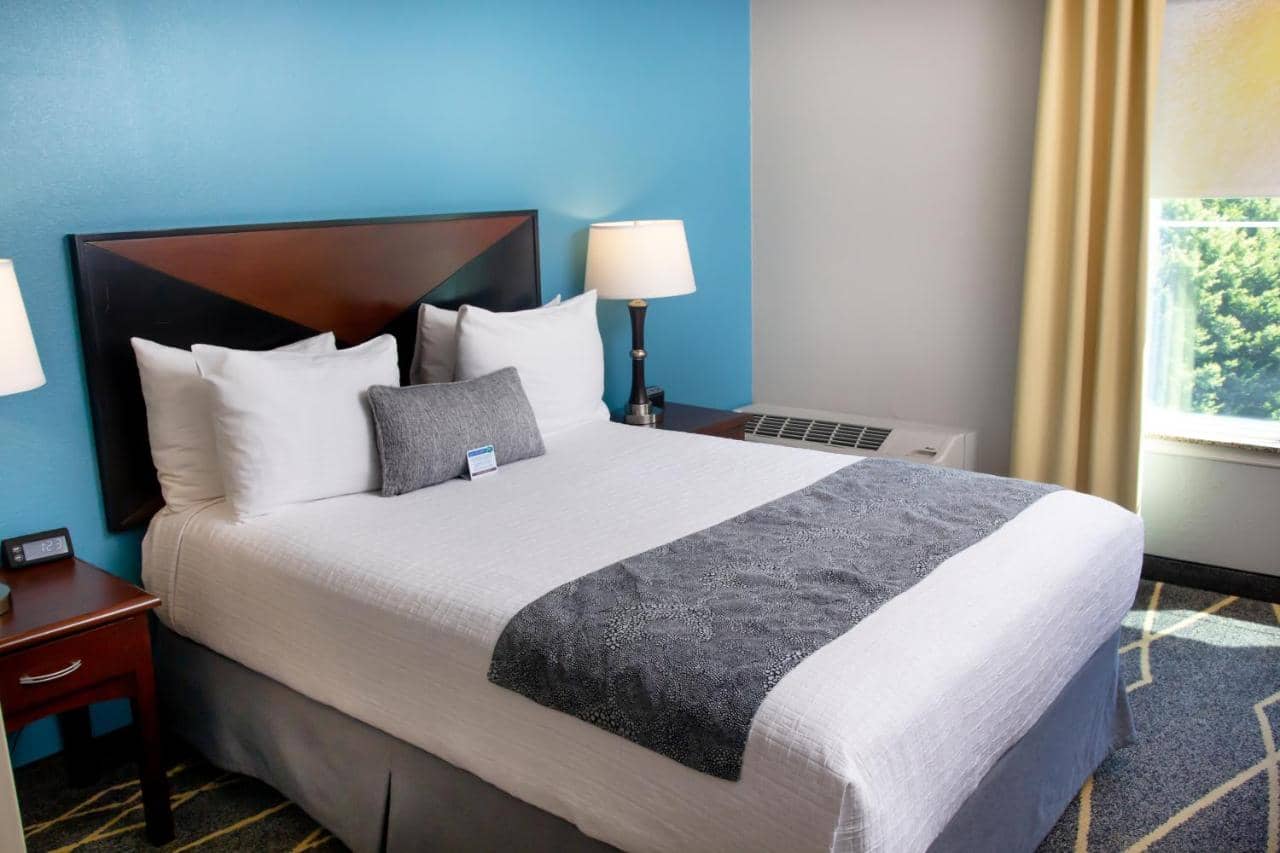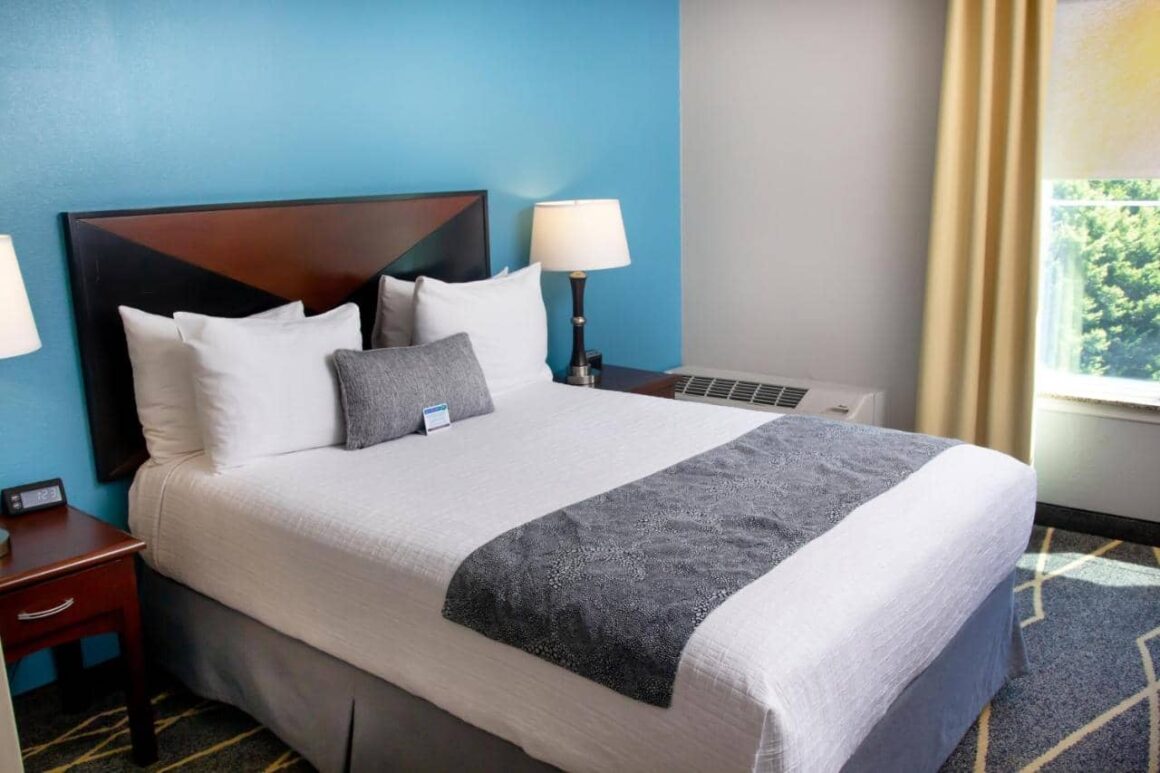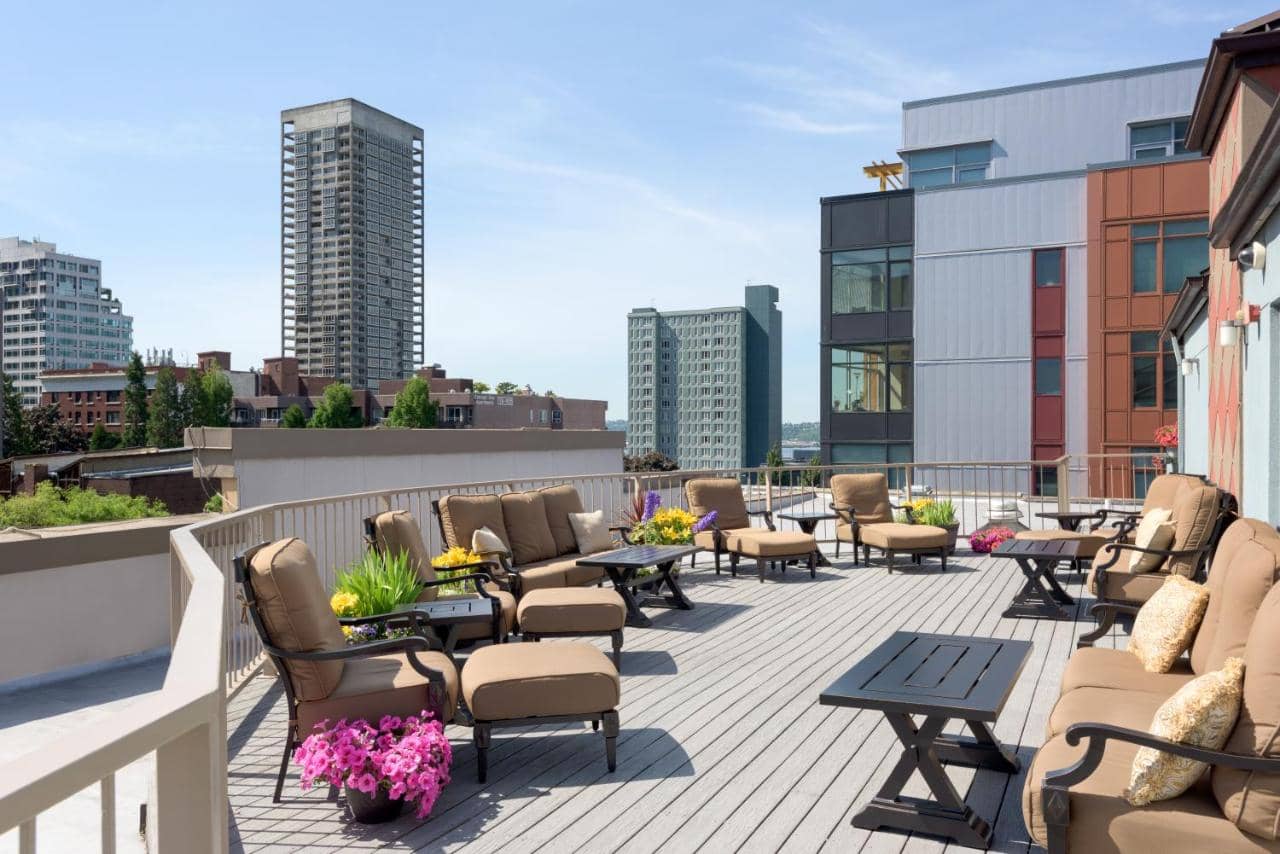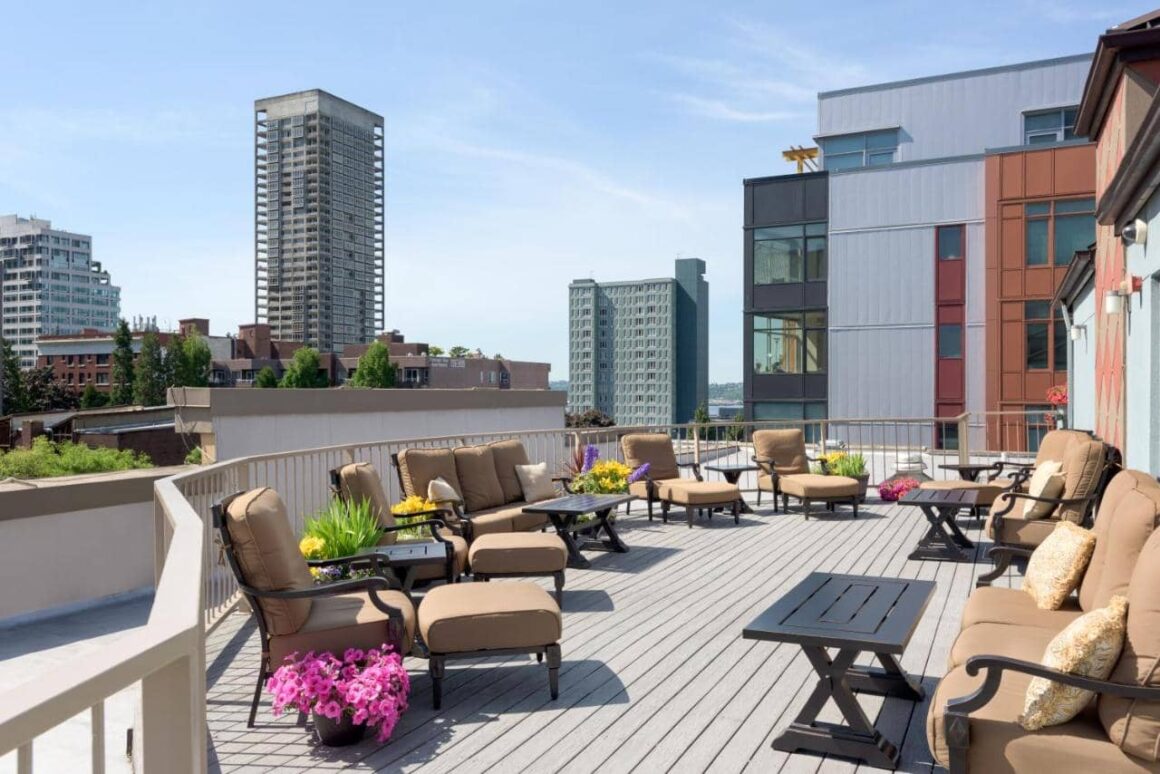 A stellar stay with your pets doesn't have to be expensive, because Belltown Inn promises to make both you and your pet a stay like home. They keep it simple with 3 room types, a Petite Queen, a Queen, and a King.
Belltown Inn is one of the very few accommodations in central Seattle that accepts pets without costing an arm and leg.
A standard fee per night comes at $25 but make sure you won't leave them unattended or else the housekeepers are unable to provide service if you're not in there with the pooch.
Our favorite thing about Belltown is the sundeck. Spoil your pet with the most luxurious sunbathing experience with the deck looking out to an exorbitant view of Seattle which has indie shops, hip bars, and the Regrade Park where off-leash dogs can roam free.
Now you've got your favorite place to stay with your pet crossed out. It's time to see what's fun to fill up your adventure schedule with this list of the best 15 things to do in Seattle for a fun quick trip.
Even better, complete your getaway with our favorite breakfast restaurants in Seattle for a hearty meal here.