New York City is home to a plethora of museums, galleries, and other unique points of interest. The subway system is just as interesting as the rest of the city, with fantastic artwork and interesting exhibits. However, none of them can compare to the rooftop restaurants in the metropolis.
If you're looking to take your dining experience to the next level in NYC, look no further than this list of the ten best rooftop restaurants. Get ready to taste outstanding cuisine, drinks, and stunning views of the cityscape at any of the best rooftop restaurants in NYC found below.
1. Electric Lemon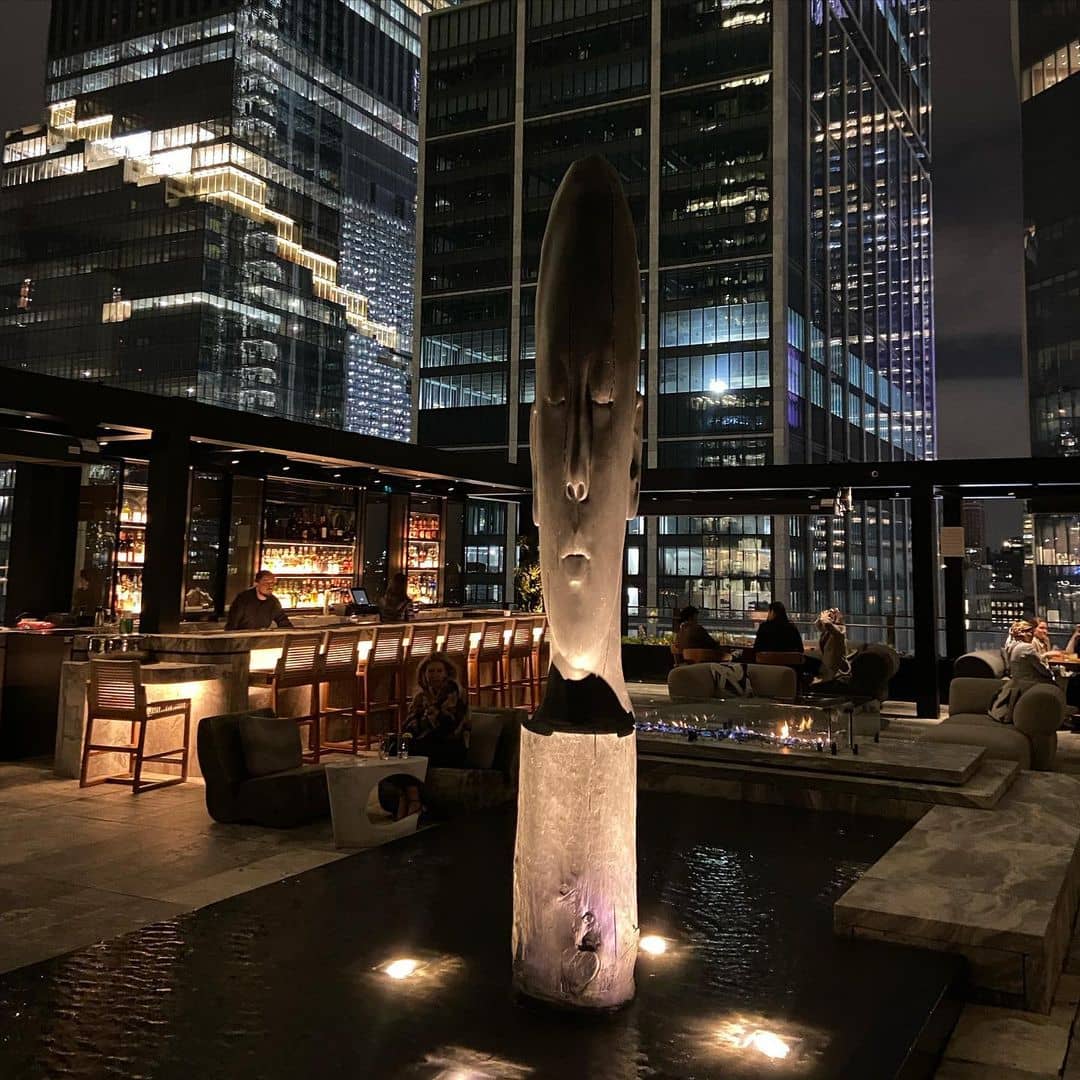 A classy restaurant situated on the 24th floor of Equinox hotel, Electric Lemon serves excellent brunch fare. The restaurant boasts a beautiful, modern space with great natural lighting from massive windows and a gorgeous view over the city. For the views alone, Electric Lemon is a solid 5-star. 
Electric Lemon's Seasonal Doughnuts are a must-have for those with a sweet tooth. Similar to a filled brioche donut, you'll be gobbling up these in no time. Share it with a group, and everyone will leave the table satisfied.
A delicious cheeseburger with all the best ingredients: avocado, cheese, and dijon aioli, the Electric Lemon Cheeseburger is electrifyingly flavorful. Coming with a side of polenta fries and a really tasty dipping sauce, this is savory in all its glory.
What to order: Seasonal Doughnuts, Electric Lemon Cheeseburger
Address: 33 Hudson Yards 24th Floor, New York, NY 10001
Website | Instagram | Facebook
2. Beast & Butterflies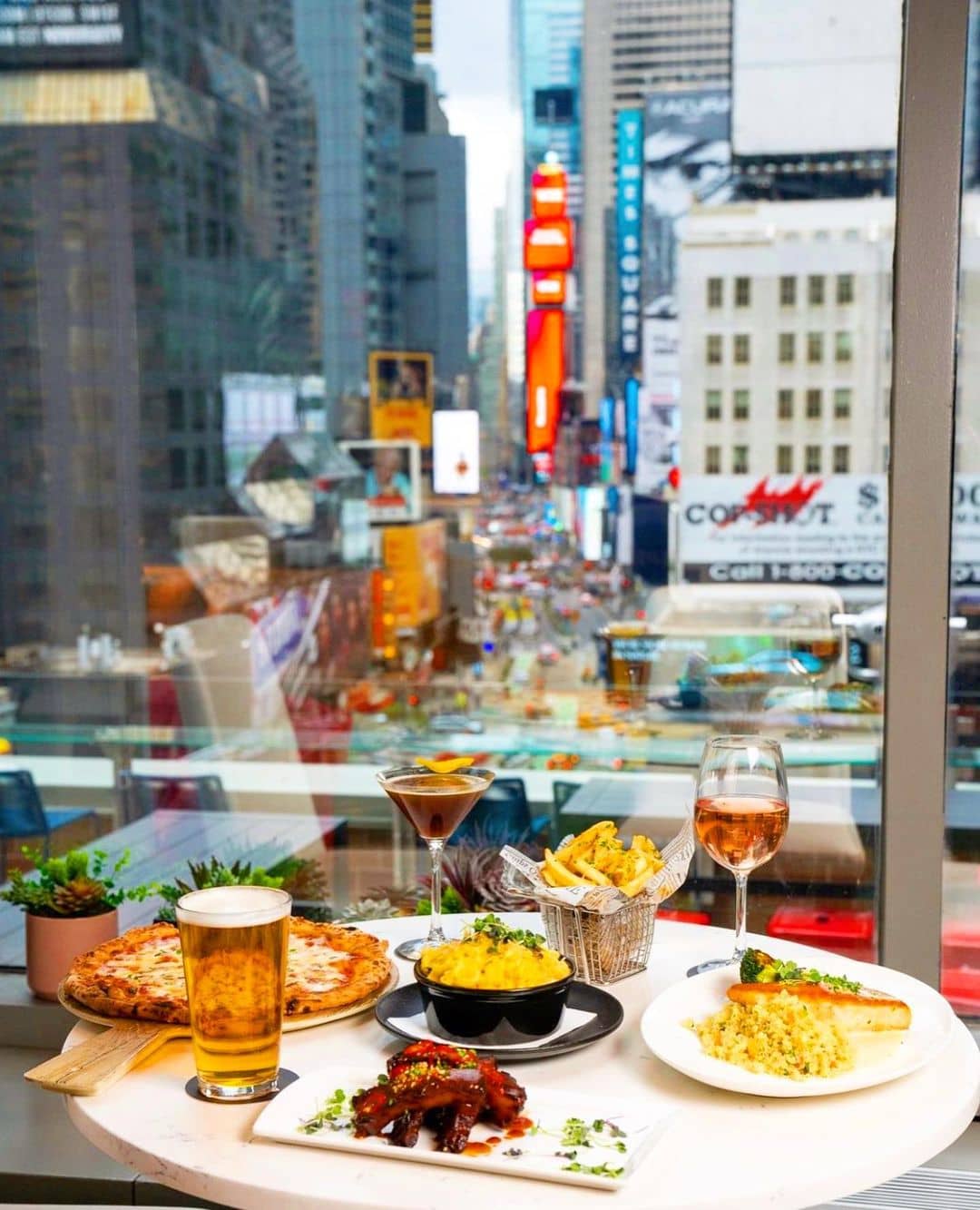 A rooftop bar and restaurant in one, Beast & Butterflies is a hidden gem in midtown, offering the most stunning views of Times Square. With contemporary and simple interiors, you can chill while enjoying a drink or two. They also provide outdoor sitting where you can take in the Manhattan view.
What better way to enjoy the views than with an equally splendid NYC Old Fashioned? This timeless cocktail is a top-selling drink because of its sweet taste, subtle bitterness, and spiciness.
A refreshing rooftop drink with a combination of vodka and black cherry soda, the Queens Cherry Soda Squared is another sweet and spicy drink. Vodka never tasted as good as this one. Don't forget to pair it with fries to keep your alcohol consumption in check.
What to order: NYC Old Fashioned, Queens Cherry Soda Squared, French Fries
Address: 226 W 52nd St, New York, NY 10019
Website | Instagram | Facebook
3. SERRA by Birreria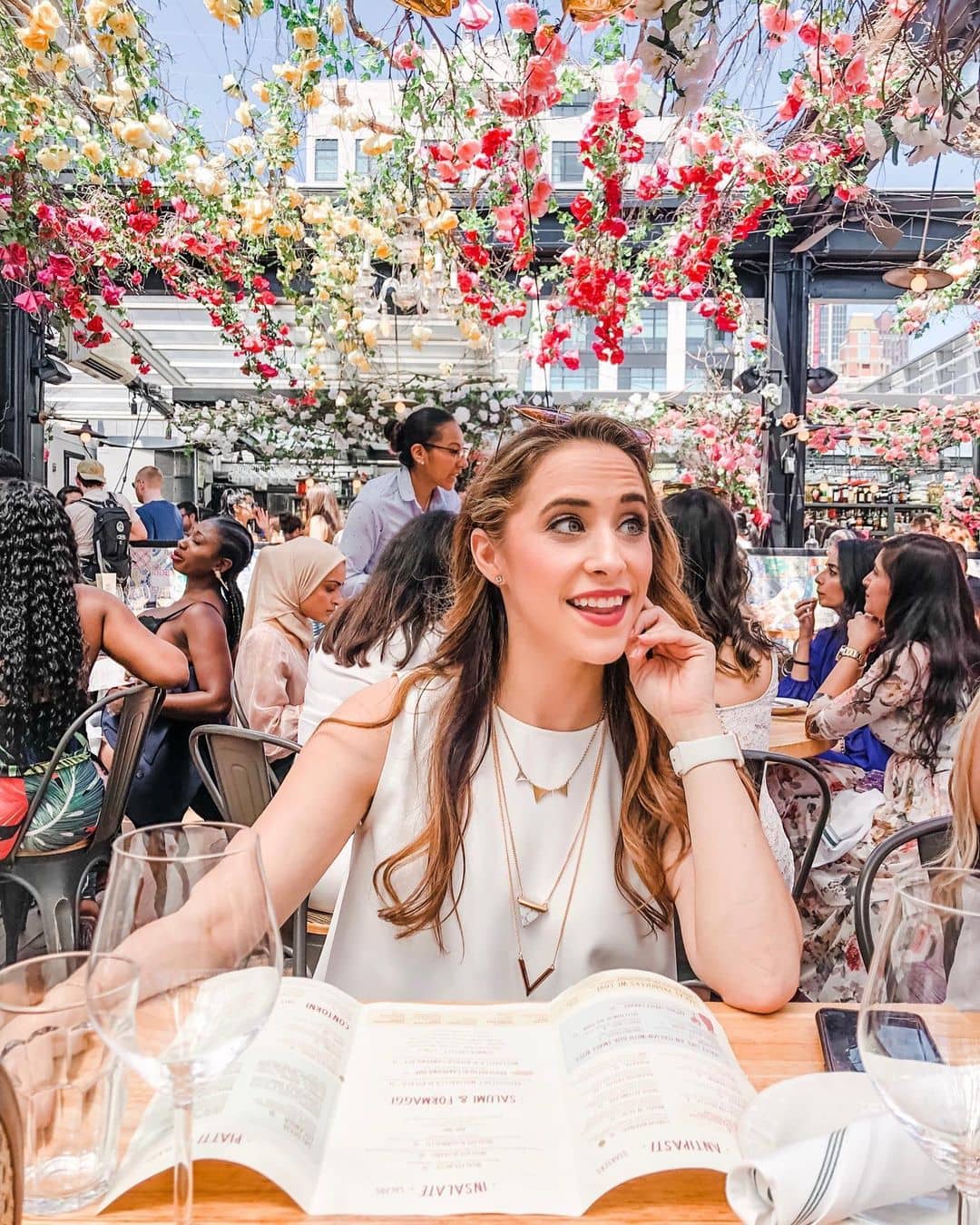 Located on the roof above a vast Italian market, SERRA by Birreria has everything Italian. From the most luscious pasta to rich Italian coffees, you'll be transported to Italy instantly. Their seasonal decor is the prettiest in the whole of NYC; you may want to consider bringing a good camera to capture it.
Crispy on the outside but with the softest interior, SERRA's Arancini is composed of fragrant Carnaroli rice balls, tomato, basil, and the most delicious housemade mozzarella. Perfectly seasoned and freshly made, you'll be thinking of this all the time.
Famous for its stuffed pork shoulder, the Spiedini di Manzo e Bombette is the true star of the show. With every bite, you can feel the pork melting in your mouth. Rich flavors and great texture, what more could you ask for?
What to order: Arancini, Spiedini di Manzo e Bombette
Address: 200 5th Ave, New York, NY 10010
4. Gaonnuri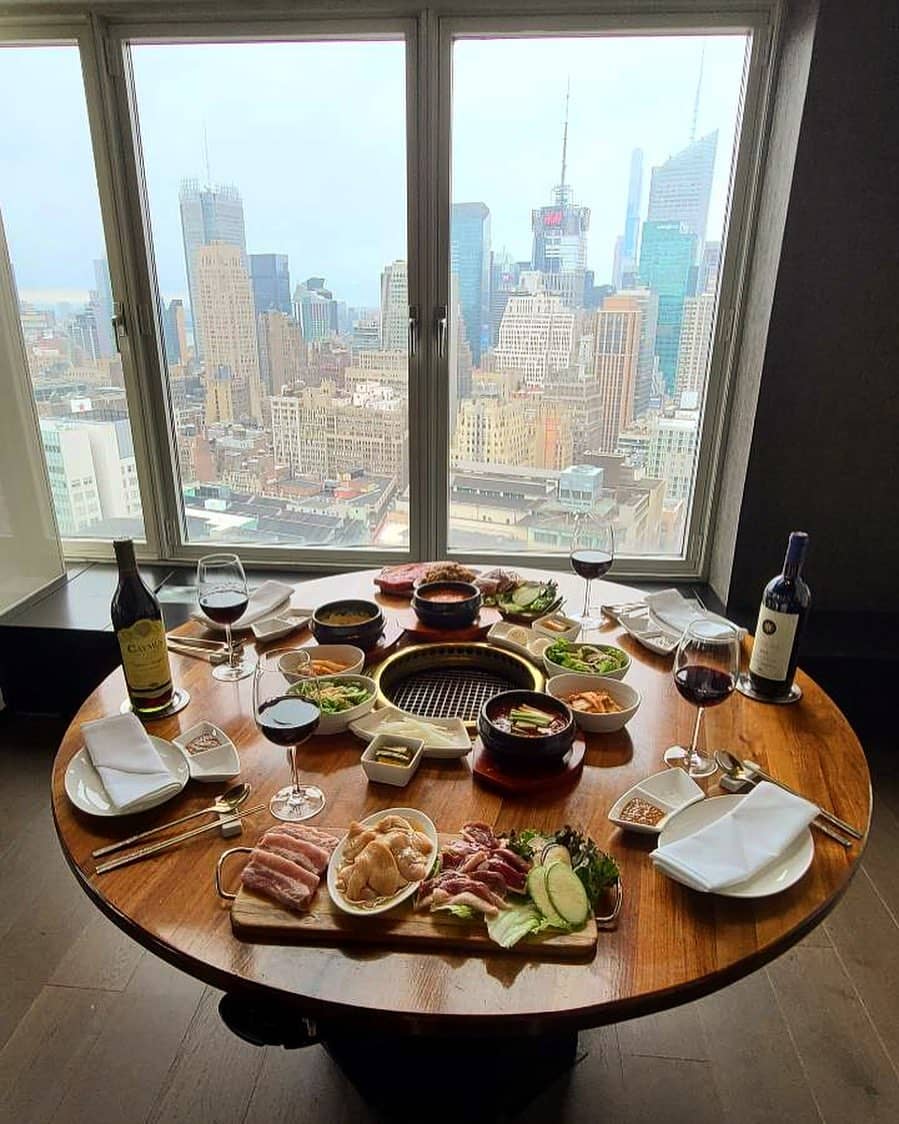 Gaonnuri is a Korean penthouse restaurant on the 39th floor in Koreatown. Once coming, you'll be dazzled by a prime panoramic view of the Midtown skyline. While admiring the stunning view, Gaonnuri will serve you its fancy Korean BBQ sections in a refine ambiance!
Try your hand at the traditional grill that ranges from Iberico pork neck to A5 grade Wagyu. Or you can settle down with their Braised Pork Belly, which has a complex taste of sweet, salty, umami, and aromatic served with kimchi, raw oysters, and hot pepper.
Stuck on choices? Head for the 5-course Tasting menu with options between dry-aged ribeye and Wagyu steaks. Wash it down with some Soju and you're all set!
What to order: Lobster Fried Rice, Braised Pork Belly, Salmon Gui, 5-course Tasting Menu
Address: 39th Floor, 1250 Broadway, 32nd Street, NY 10001
Website | Instagram | Facebook
5. Sushi Lab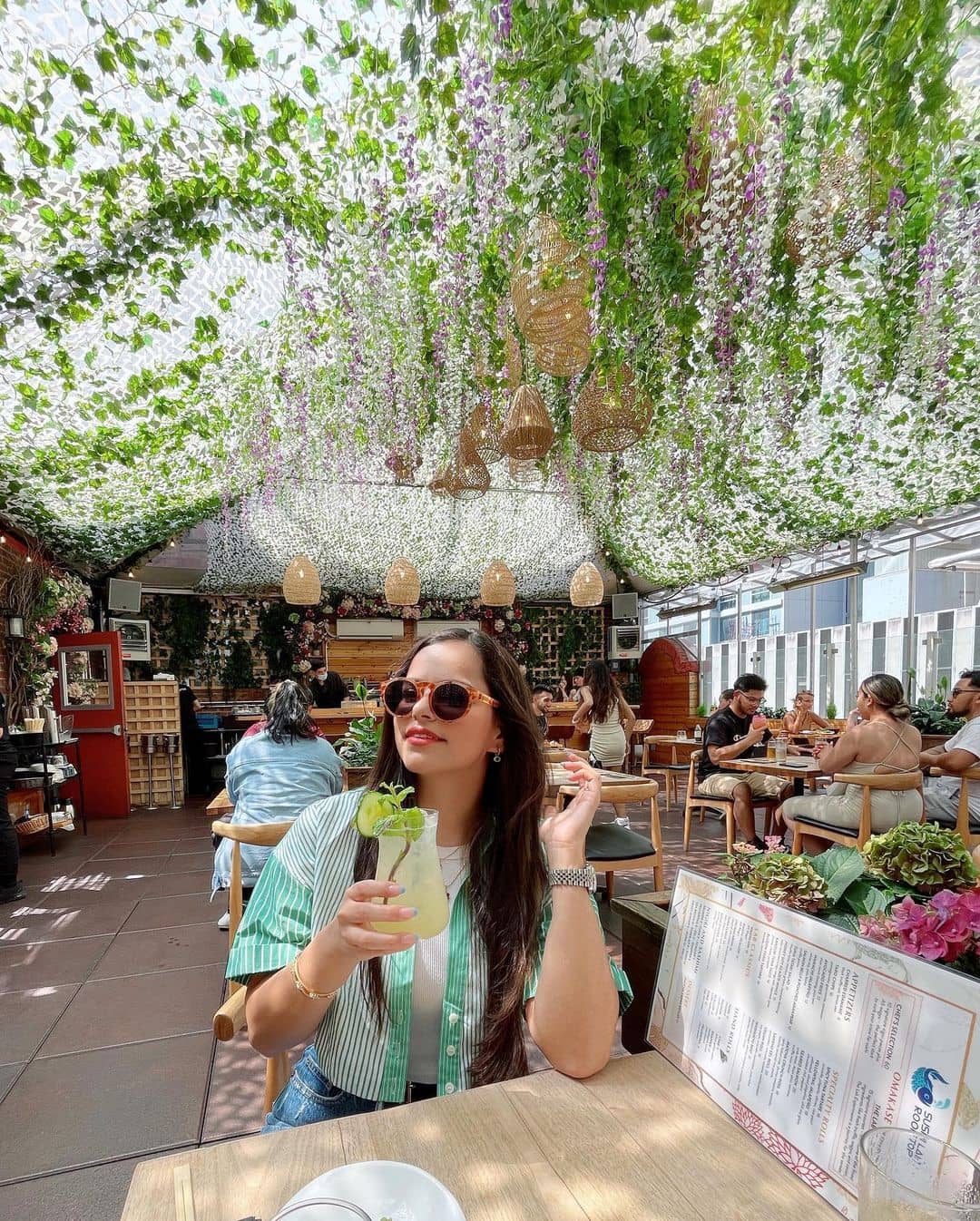 Sushi Lab is an enclosed rooftop restaurant that is like a best-kept secret. Hidden away inside the Sanctuary Hotel, there is a separate check-in counter to the right. Just follow the signs on the topmost floor, and you'll be directed to this magical garden-like restaurant with the most amazing sushi and omakase experience.
A full 15-course omakase, the Lab Experiment includes wagyu, sea urchin, tuna, crab, scallop caviar, truffle, and gold in different levels of deliciousness. The combinations of these flavors are well-balanced and well-thought enough, so you don't get overwhelmed.
Are you a matcha lover? The Matcha Crunch Roll may sound odd, but once you taste these green matcha balls of flavor, you'll thank the heavens that such great food exists. End your meal with a Matcha Tiramisu for a matcha overload.
What to order: Lab Experiment Omakase, Matcha Crunch Roll, Matcha Tiramisu
Address: 132 W 47th St, New York, NY 10036
Website | Instagram | Facebook
6. RH Rooftop Restaurant New York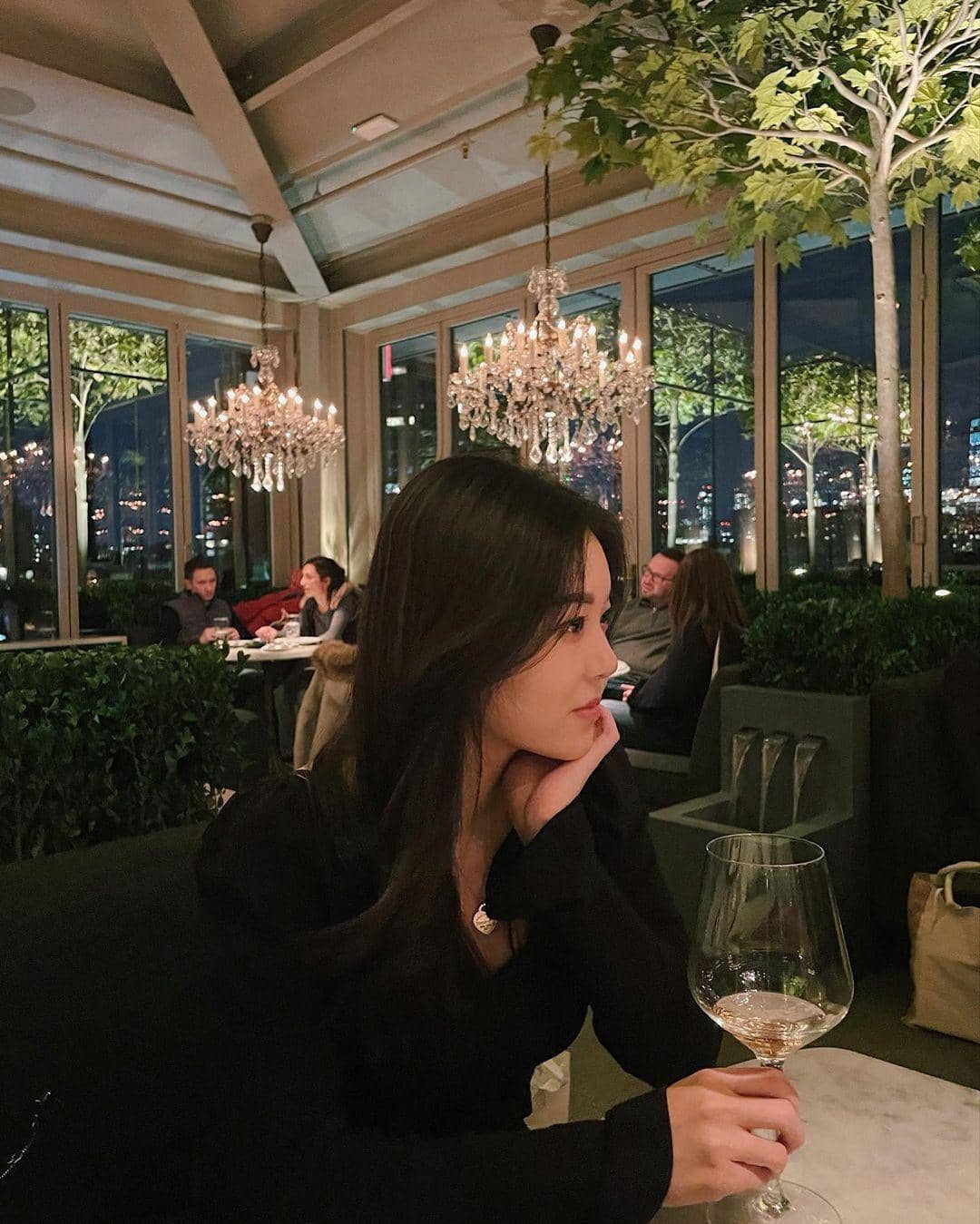 RH Rooftop Restaurant New York belongs to a fancy furniture company, that's why you'll be much surprised by how amazing and impressive the settings are! Filled with marble surfaces, a chandelier over every table, fountains, and big windows looking out over the terrace and downtown Manhattan, RH Rooftop is sure to have your heart at the first sight!
Grab the Ribeye Sandwich, which is the best entree here! With tender ribeye on a crunchy garlic bread baguette and a carafe of jus on the side, we are sure this goodness is quite addictive!
Or you can take the Lobster Roll with sandwiches stuffed with chunks of tender and sweet lobster meat dressed in a thin coat of mayo over a split.
And their Burrata comes in a perfect state between liquid and solid and tastes like pizza when eaten on crunchy bread with grilled tomatoes. Oh, and don't forget the Shrimp Cocktail, it is no less mouth-watering!
What to order: Ribeye Sandwich, Lobster Roll, Broiled Salmon, Shrimp Cocktail, Burrata
Address: 9 9th Ave, New York, NY 10014
7. Peak Restaurant & Bar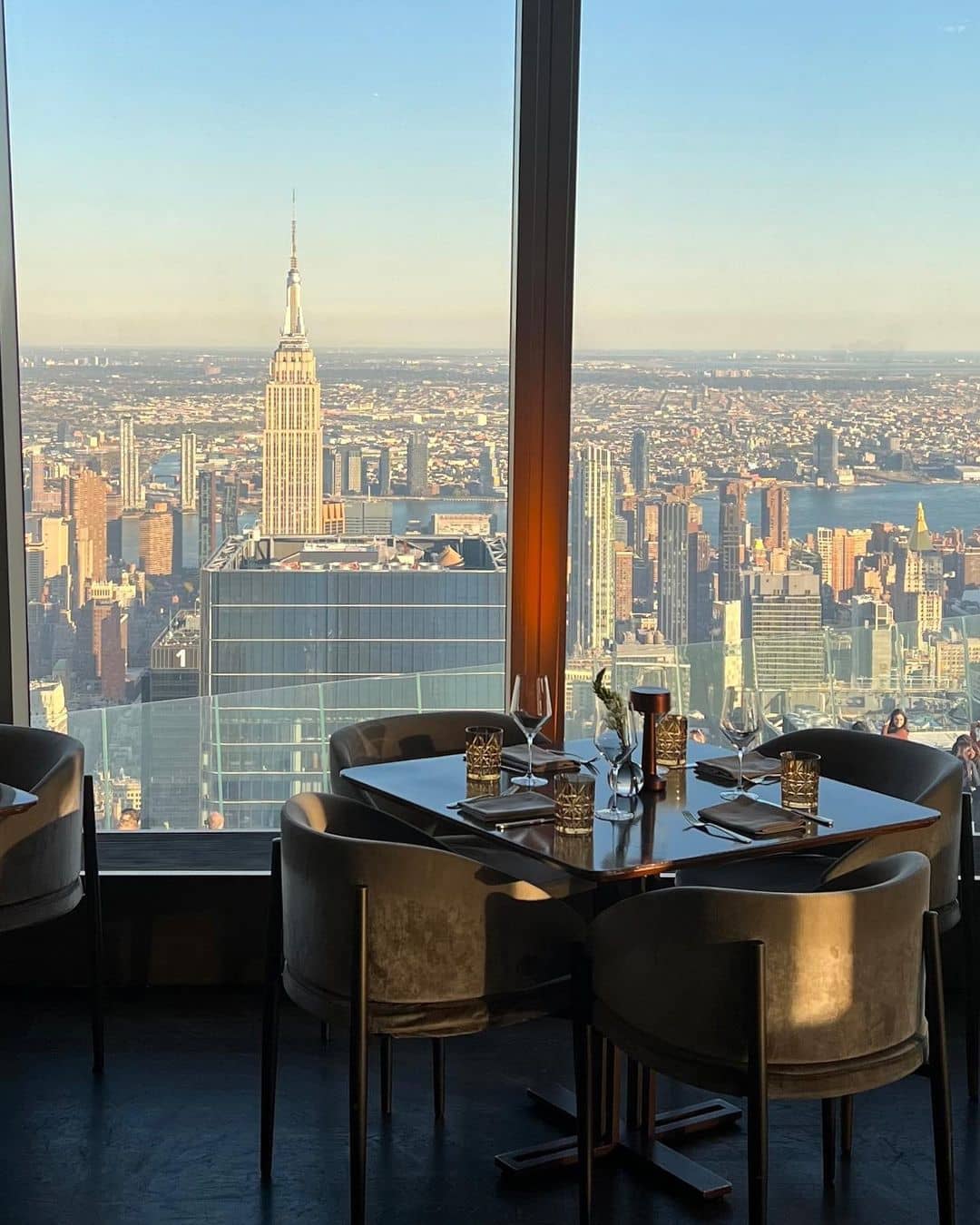 Peak Restaurant & Bar is a modern American restaurant and cocktail lounge in Midtown where you can admire the sky-high eastern and southern views of the city extending to the Statue of Liberty and beyond.
Start with a classic selection of appetizers such as Squid Ink Chitarra with a delicate taste, Maine Lobster that is sweet, tender yet fresh bouncing, or the flavor bomb of juicy richness Smoked Lamb Belly. Trust us, they can never let you down!
End it beautifully with their famous Raspberry Tart grounded with white chocolate, and chocolate mousse with malt ice cream, filled with a red raspberry puree, and topped with fresh berries. Yummy!
What to order: Smoked Lamb Belly, Maine Lobster, Bouillabaisse Halibut, Raspberry Tart
Address: 30 Hudson Yards 101st floor, New York, NY 10001
Website | Instagram | Facebook
8. Republica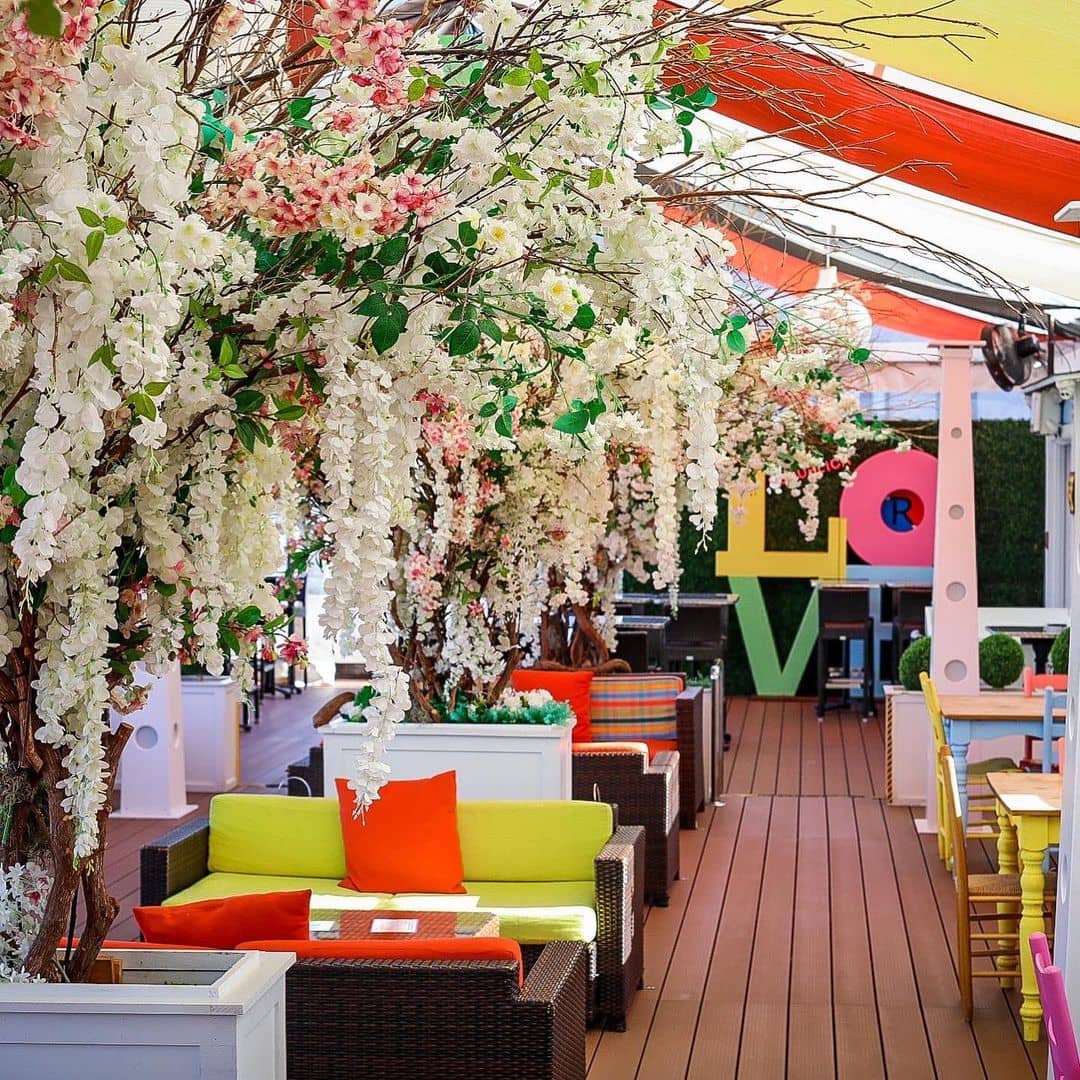 A contemporary rooftop bar lounge in Dyckman St, Republica, serves Dominican food and one of the best cocktails in town. The rooftop is so beautifully decorated that you may think you're not in NYC for a second. Playing a good mixture of Reggaeton and hip-hop, this place offers the ultimate vibes.
Tender and juicy, Republica's Churrasco al Pico is a must-try! Grilled skirt steak marinated with godly herbs and a sun-dried tomato steak sauce that came from the heavens; get this one and thank us later.
Saffron yellow rice with a whole lobster tail, shrimp, calamari, clams, and mussels, the Paella is a seafood lover's nirvana. Mouthwatering and coming in hearty portion sizes, you'll be more than glad to take leftovers home.
What to order: Churrasco al Pico, Paella y Pa' El
Address: 160 Dyckman St, New York, NY 10040
Website | Instagram | Facebook
9. Westlight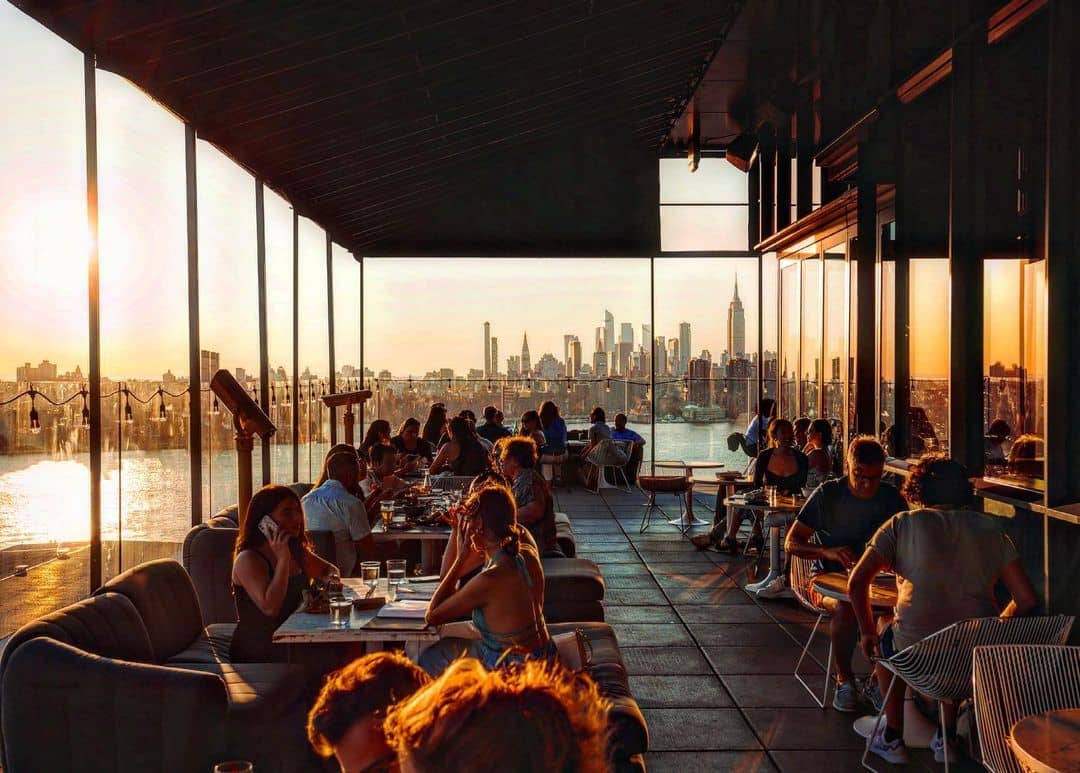 Westlight is a classy meet-up spot with friends, where you'll be amazed by not only the stunning food, and favorite classic cocktails, but also the mesmerizing view of the city! Trust us, you'll never regret visiting this wonderful rooftop!
For food, don't hesitate to get crowd-pleaser Charred Octopus Skewer and Ginger-glazed Ribs! While the octopus has a mild, sweet flavor, topped with a bright, fresh pomegranate salsa that features sweet, ruby-red pomegranates, and crunchy cucumbers, the ribs are meltingly tender with a spicy, garlicky taste.
For cocktails, try the signature Don't Call It A Throwback cocktail favoring bases like gin, rum, hints of herbs, and smoky notes. Stunning!
What to order: Green Apple Salad, Don't Call It A Throwback, Charred Octopus Skewer, Ginger-glazed Ribs
Address: 111 N 12th St, Brooklyn, NY 11249
Website | Instagram | Facebook
10. 230 Fifth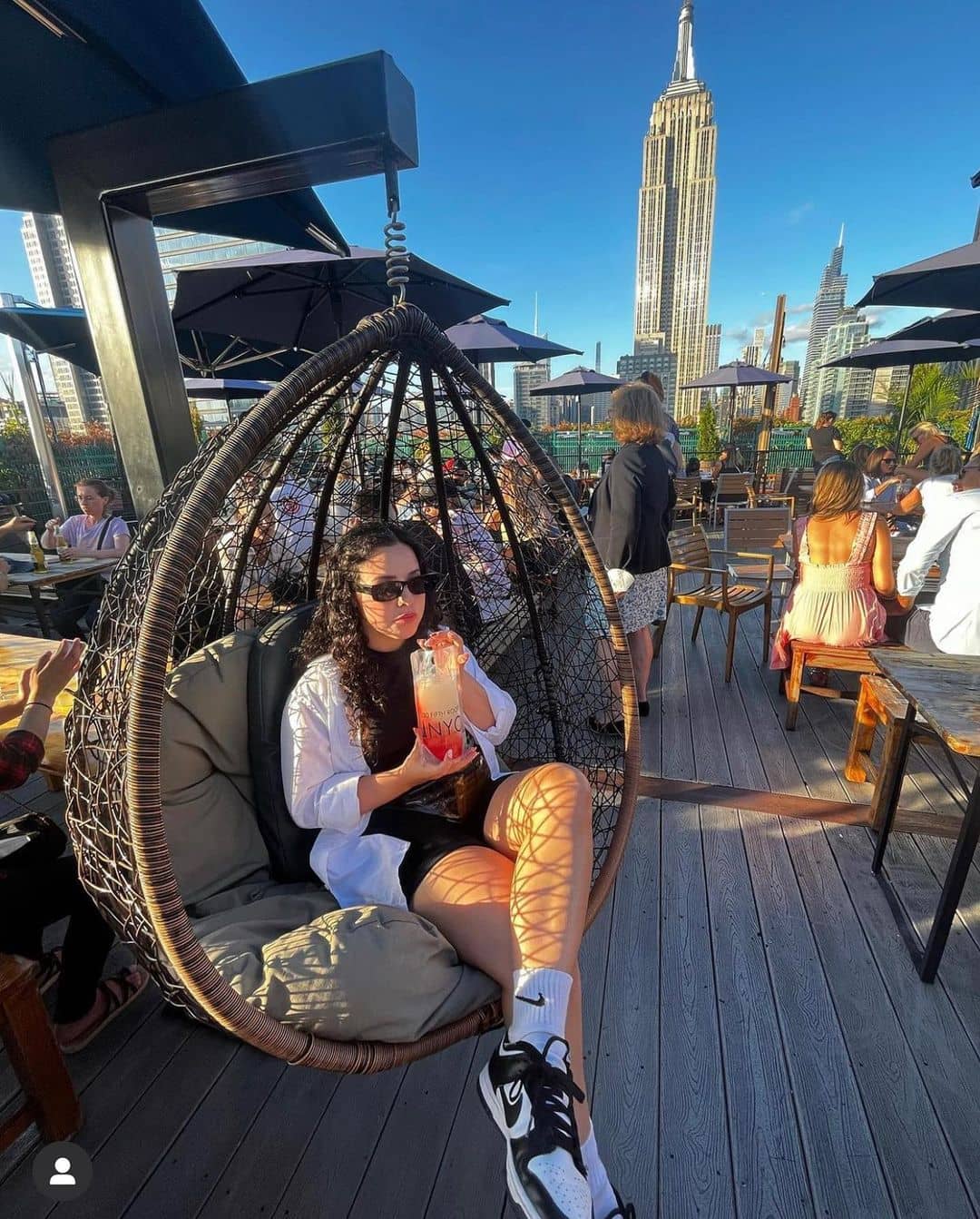 New York's largest rooftop bar and restaurant, 230 Fifth, offers breathtaking views of the NYC skyline from its indoor penthouse and outdoor rooftop. They have igloos with fireplaces inside when it gets colder for reservations only and swings for warmer days. The indoor area hosts a photo booth for you to memorialize your stay. With spectacular service, 230 Fifth is one of the best places to catch the sunset.
If there is only one thing you could pair with alcohol in this place, 230 Fifth's Chicken Strips are the bomb! Coming with a magical dipping sauce, this one is so good you'll think twice about sharing it with others.
The perfect beverage on a warm, sunny day, the Frose hits all the right spots. The combination of vodka and rose wine creates a spectacular drink you'll never forget. The same could be said for their Frozen Mango Margarita, which tastes so good you may forget it's an alcoholic drink.
What to order: Chicken Strips, Frose, Frozen Mango Margarita
Address: 230 5th Ave, New York, NY 10001
Website | Instagram | Facebook
11. Cantina Rooftop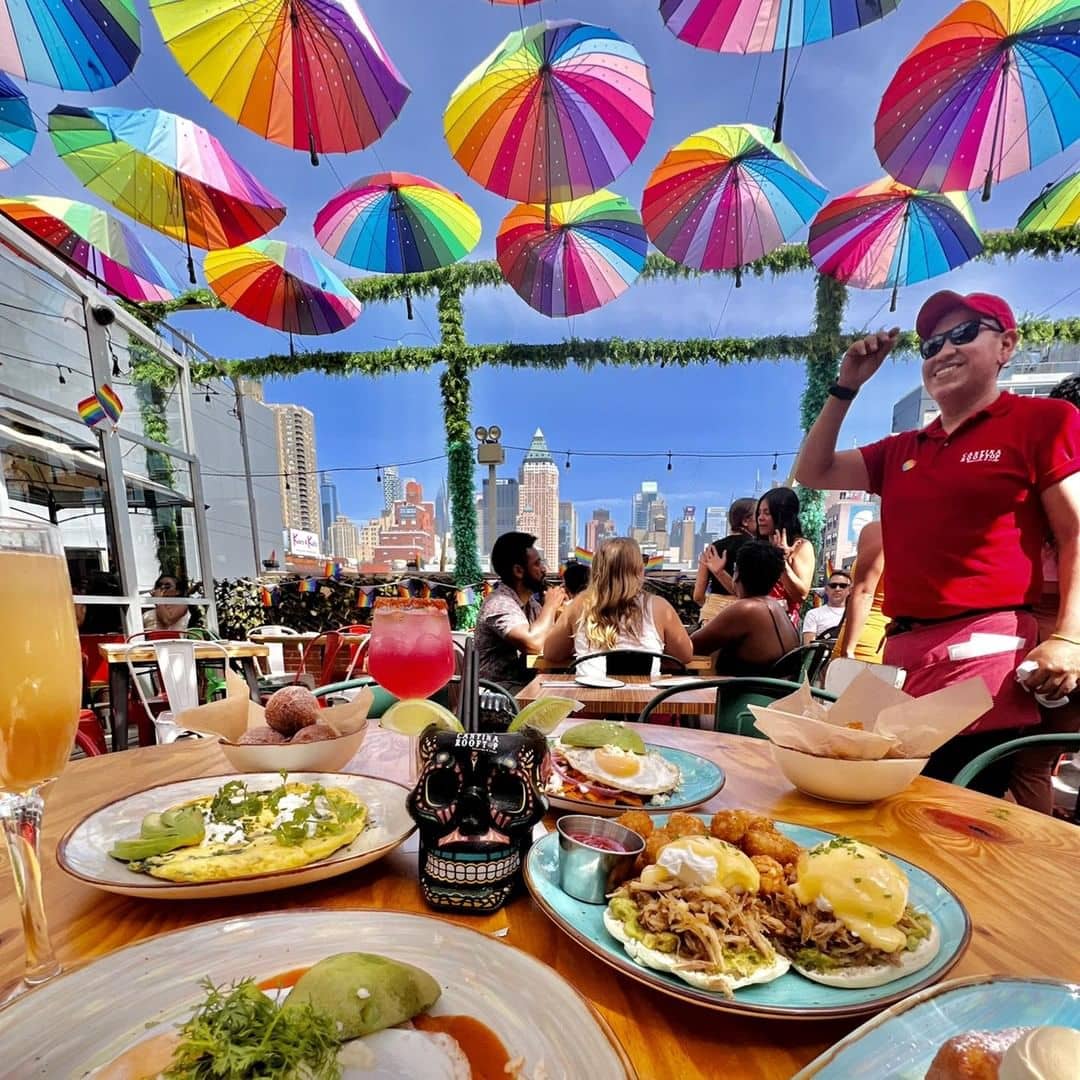 Cantina Rooftop is your best bet if you're looking for a place to have a blast while enjoying remarkable views of NYC. Great music, great food, and great service— we can't say enough great things about this place. It feels like everyone's birthday when you're in Cantina!
The freshest shrimp served in tacos; Cantina certainly did their assignment with their Shrimp Tacos. Sauteed chipotle shrimp, served with corn, spinach, and the most luscious avocado sauce. Crunchy and juicy, you'll be savoring every bite with this one.
If you like something spicy, Cantina's Birria Tacos might just give you the kick you need. This one is simply out-of-this-world amazing! Tasting authentically Mexican with the Mango Habanero Salsa, this is hands down the best Birria in town.
What to order: Camaron Tacos, Birria Tacos
Address: 605 W 48th St, New York, NY 10019
Website | Instagram | Facebook
12. Gallow Green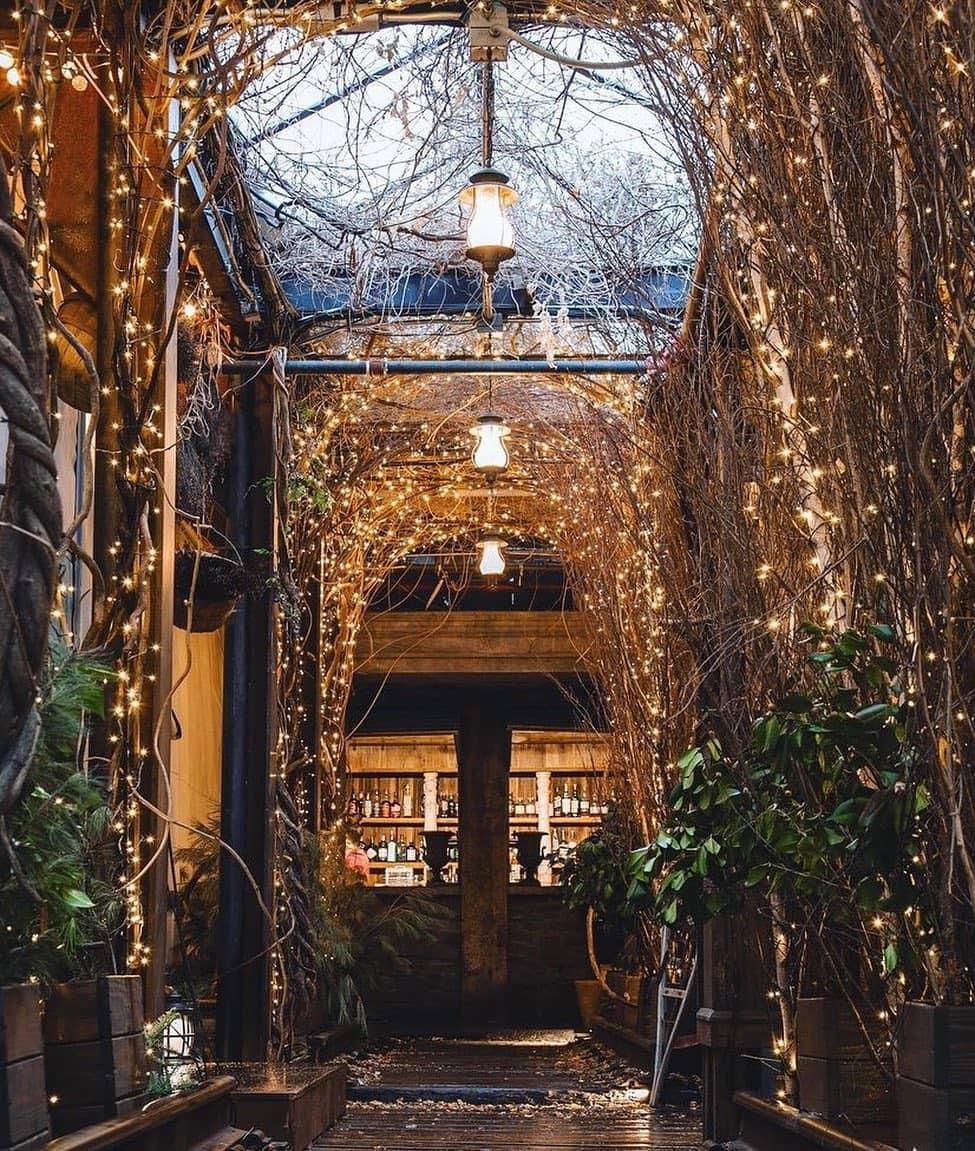 A whimsical woodland rooftop restaurant in NYC, Gallow Green is one of the best in NYC. From the moment you walk in the door to the elevator ride up to the roof, you'll have the time of your life here. With beautiful garden-like interiors with a touch of spookiness and 1920s music playing in the background, Gallow Green doesn't even feel like New York.
Crispy, golden, and seasoned to perfection, Gallow Green's Fried Calamari is one for the books. Perfectly bite-sized to pop into your mouth, you'll finish all of it instantly. It comes with two sauces: tartar and cocktail.
The smoothest Chocolate Mousse is found in Gallow Green. Light and delicious, this one is so decadent that you may consider ordering more. Pair it with the exclusive Sleep No More drink, and you're in for a treat.
What to order: Fried Calamari, Chocolate Mousse, Sleep No More
Address: 542 W 27th St, New York, NY 10001
Website | Instagram | Facebook
13. Zona De Cuba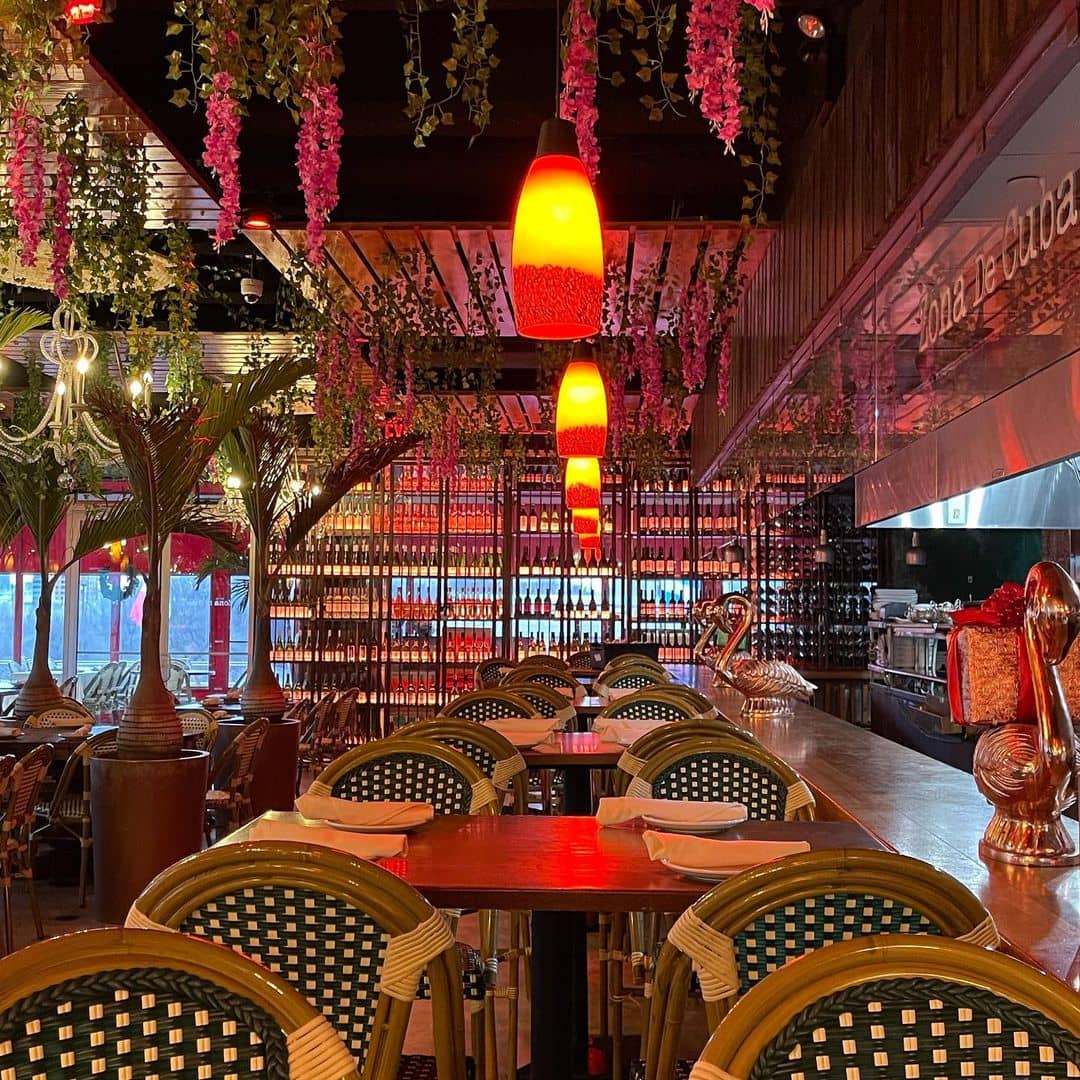 From the name itself, Zona De Cuba definitely whisks you away into Havana with its aesthetically pleasing Cuban decor. Scattered palm trees, stunning chandeliers, plush velvet chairs, and a Cadillac car placed in the center of the room— this restaurant aims to please both your eyes and stomach.
Sit outside on the rooftop to overlook the Bronx and Manhattan skyline while enjoying your favorite Cuban cuisine.
Shredded hanger steak served on top of pigeon peas rice; the Me Comi La Vieja Con Ropa is a highlight on their menu. Well-seasoned and tasty, your taste buds will have a party with every bite you take.
The juiciest 12 oz center-cut skirt steak deliciously marinated in Cuban spices, the Comete Mi Falda is the best you'll ever have in the Bronx. With authentic and traditional Cuban flavors, this dish feels like you're eating at a local steakhouse in Cuba.
What to order: Me Comi La Vieja Con Ropa (Hanger Steak), Comete Mi Falda (Skirt Steak)
Address: 558 Grand Concourse, The Bronx, NY 10451
Website | Instagram | Facebook
14. Laser Wolf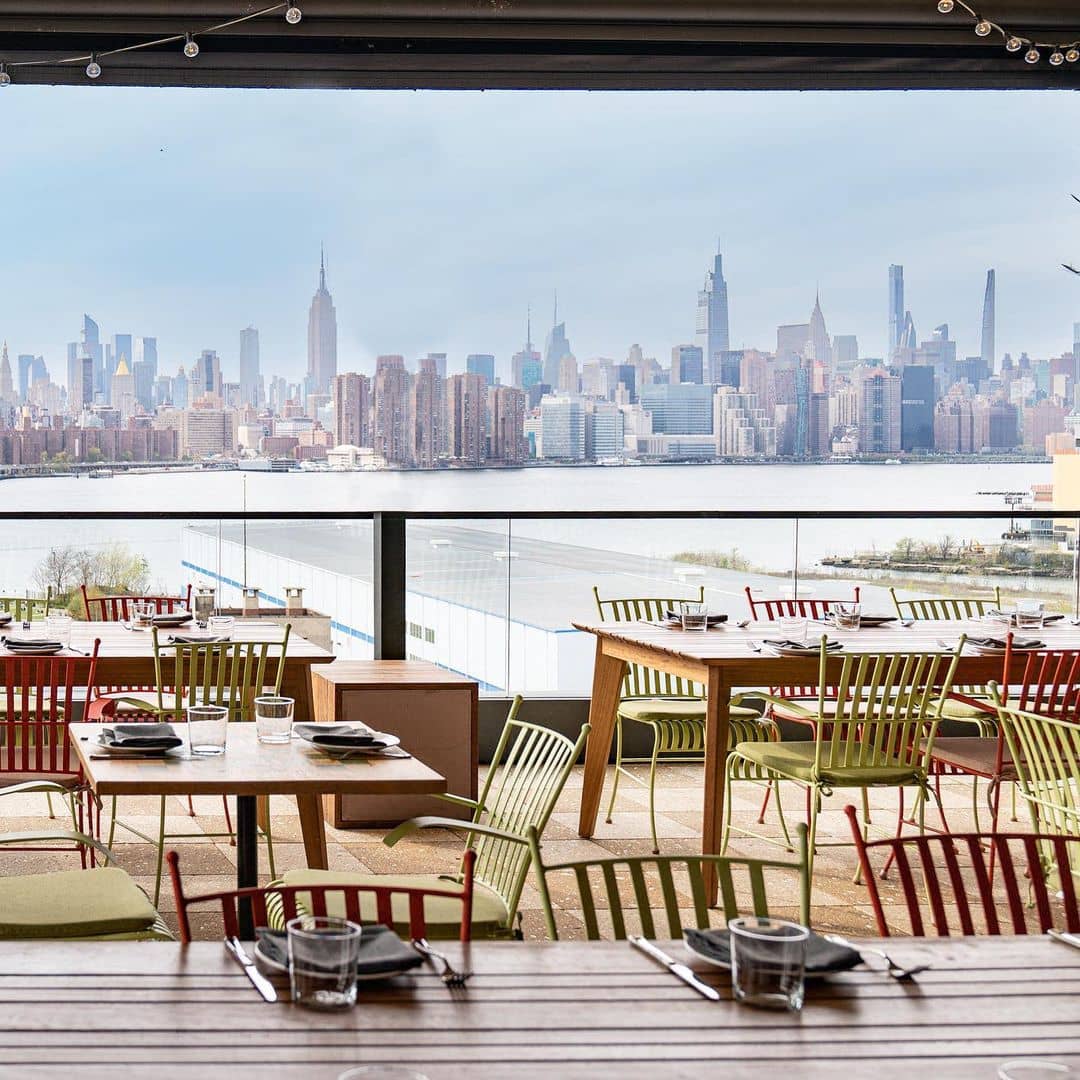 A popular rooftop restaurant situated in the heart of Williamsburg, Laser Wolf, serves Israeli-Indian fusion cuisine. Bright and spacious with wooden tables and ample seating, this restaurant offers a relaxing ambiance. From incredible views to top-notch service to insanely delicious food— you cannot go wrong dining here.
A combination of grilled chicken served with the perfect char from the grill, Laser Wolf's Chicken Shashlik is one of a kind. Served with red and green peppers and onions in a tomato base, this dish is mind-blowingly outstanding and one of the best meat you'll have in your life.
Prepared exceptionally well, the Foie Gras with Grilled Pita and Plum is a starter dish that takes all the spotlight. The combination of plum and foie gras gives an interesting sweet and savory flavor that is simply astonishing.
What to order: Chicken Shishlik, Foie Gras w/ Grilled Pita & Plum
Address: 97 Wythe Ave, Brooklyn, NY 11249
15. City Vineyard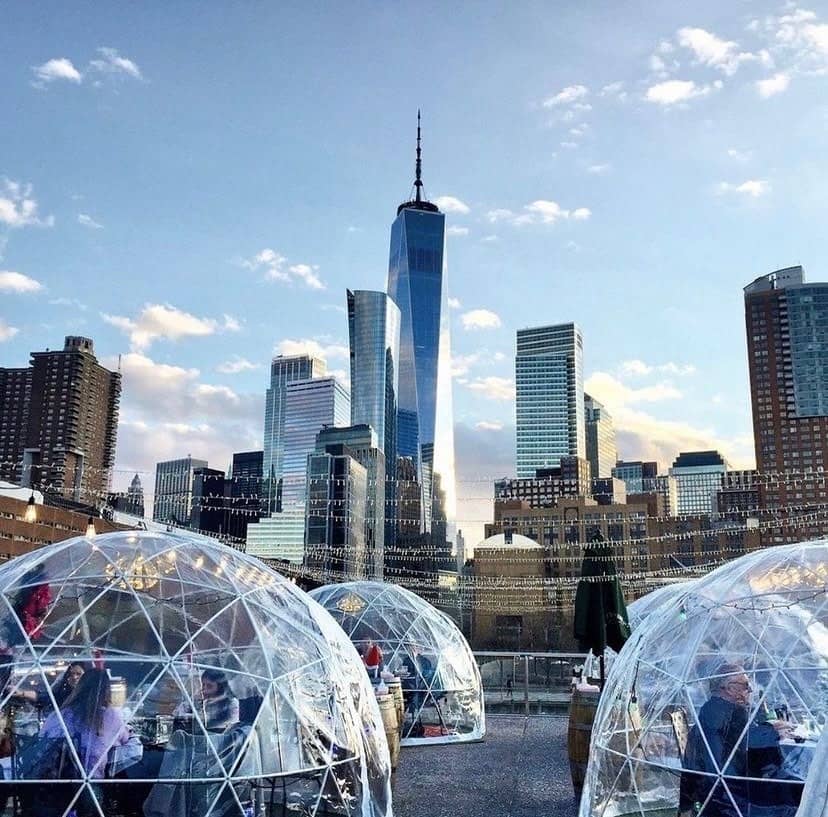 Located on the side of the Hudson River in Tribeca, City Vineyard is a two-floor restaurant and wine bar that will be your next favorite place to watch sunsets over the water while sipping their impressive local wines!
The views at City Vineyard are great but their food is so much better! You shouldn't miss their Baked Clams with roasted butter and breadcrumbs to give some crunch, or a round of fresh Oysters can do you good!
For a heartier one, try having their Duck Tacos with spicy cranberry salsa and purple cabbage slaw creating an incredible sweet-and-sour balance of exotic flavors. And don't forget to grab a bottle of sparkling rose with you!
What to order: Baked Clams, Duck Tacos, Tofu Pad Thai, Ahi Tuna Sandwich, Chocolate Mousse
Address: 233 West St, New York, NY 10013
Website | Instagram | Facebook
Great food tastes even better with excellent views of New York City's skyline, but the city's culinary scene doesn't end there. If you're up for more food adventures, check out our list of the best restaurants in Brooklyn.
Looking for a place to stay in NYC?
This article includes affiliate links where we may get a small commission if you use our link. No extra cost is added to you.