Looking for the best sushi in Portland? Well, you're in the right place!
Sushi is a popular dish that can be found all over the world and the best spots tend to be at coastal cities like Portland, Oregon.
Whether you're looking for a hole-in-the-wall spot or an upscale experience, there's definitely a place for you.
In this list, we've thoughtfully curated 12 of the best sushi restaurants in Portland for you to satisfy your sushi cravings. Lets dive in!
1. Masu Sushi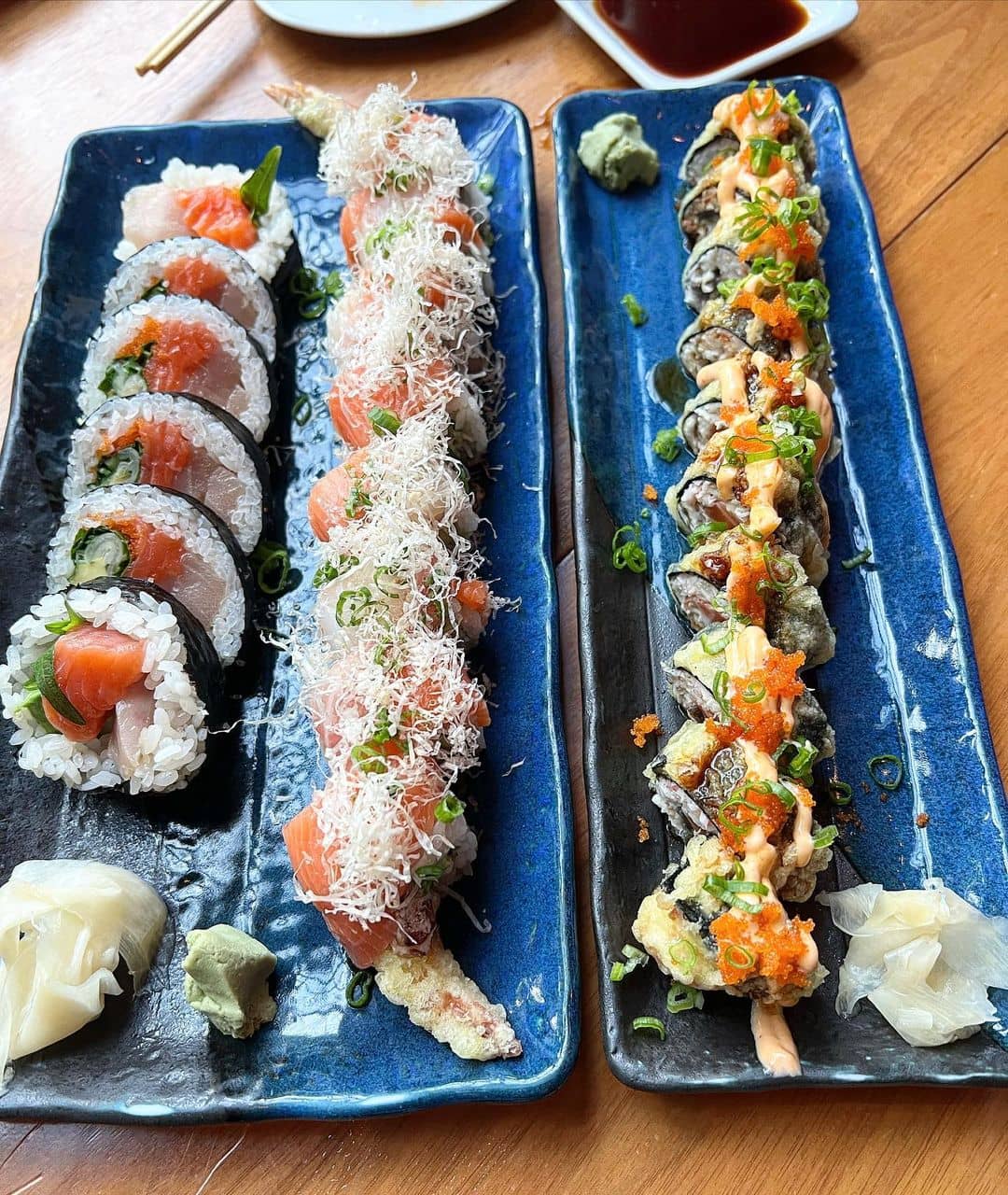 Easily one of the top contenders when it comes to sushi restaurants in Portland, Masu Sushi has some of the freshest fish and one of the most extensive selections of traditional hot and chilled sake.
The restaurant has a Zen feeling that is set to impress. If you love sushi, Masu Sushi is destined to be your next go-to spot whenever you're craving good sushi.
The Death by Sushi Roll is to die for, and perhaps that's where the name is derived. Beautifully plated salmon, unagi, crab salad, avocado, cream cheese, tempura fried, spicy mayo, and eel sauce, you'll be sent straight to heaven with each roll.
Another unique and one-of-a-kind sushi you'll never taste anywhere is their Japanista roll.
The spicy tuna paired with the union of sweet chili sauce and hana sauce is *chef's kiss*. The spiciness goes so well with fresh and lemony tuna and crab salad.
What to order: Death by Sushi, Japanista
Address: 406 SW 13th Ave, Portland, OR 97205
Website | Instagram | Facebook
2. Bamboo Sushi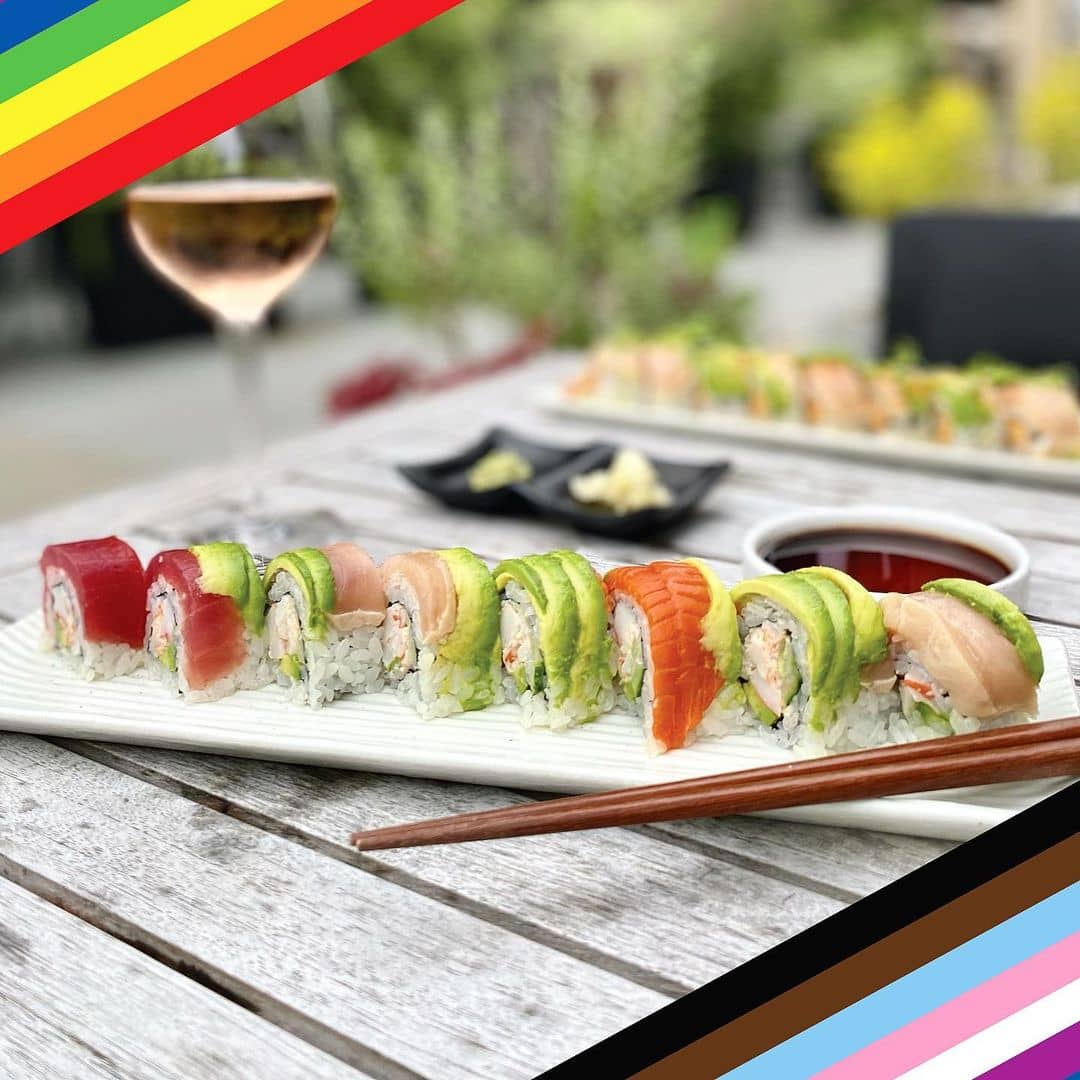 A staple of high-quality sushi in Portland, Bamboo sushi serves traditional and modern dishes in a calm and relaxing ambiance.
They are the world's first certified sustainable sushi restaurant and take pride in reducing their carbon footprint.
Eating good food while saving the world at the same time? Count us in!
The Green Machine signature roll is one the most popular items on their menu and is constantly picked among vegetarians.
Stuffed with tempura fried green bean, green onion, avocado, and cilantro sweet chili aioli, this vegetarian sushi is absolutely mind-blowing due to the sauce that makes it so yummy.
If you like nigiri, their King Salmon is fresh and so gorgeously made that your mouth will instantly water when you see it.
How can raw fish look so appetizing? Dressed with orange, olive oil, lemon zest, and sea salt, it's like tasting the flavor of the sea.
What to order: Green Machine, King Salmon
Address:
-404 SW 12th Ave, Portland, OR 97205
-310 SE 28th Ave Portland, OR 97214
-1409 NE Alberta St Portland, OR 97211
-836 NW 23rd Ave, Portland, OR 97210
Website | Instagram | Facebook
3. Yoshi's Sushi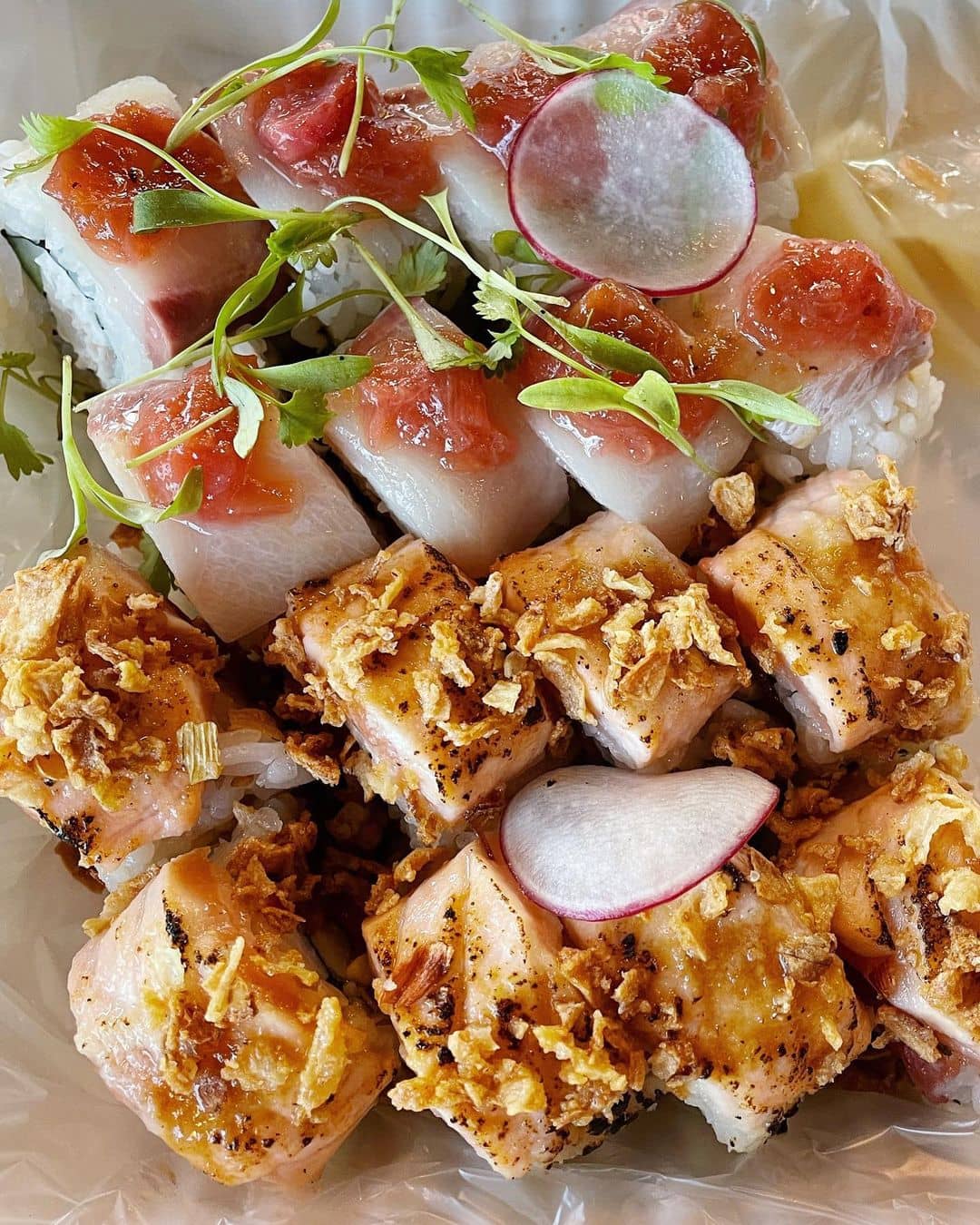 Who said sushi could only be enjoyed in fancy restaurants? Yoshi's Sushi stands out from other restaurants by serving sushi in a food truck!
You know this is authentic Japanese sushi, managed by a second-generation sushi chef from Tokyo.
Perfectly proportioned and just as delicious, even without the sauce, the sushi quality in Yoshi's is amazingly top-notch.
The Hotate with seared sea scallops and yuzu pepper marmalade is particularly tasty and a crowd-favorite. Creamy and succulent, this brings nigiri to a whole different level.
If you're feeling adventurous and want to be surprised by the chef's expertise, ask for their Specials For The Day.
Trust us on this one; the people at Yoshi's won't let you down. With everything tasting pure and authentic, you won't need to look elsewhere for the best sushi in Portland!
P.S. Make sure to order ahead by calling as soon as they open since they don't take any walk-in guests, and they're pretty popular with the locals.
What to order: Hotate, Specials For The Day
Address: 3530 SW Multnomah Blvd, Portland, OR 97219
Website | Instagram | Facebook
4. Fish & Rice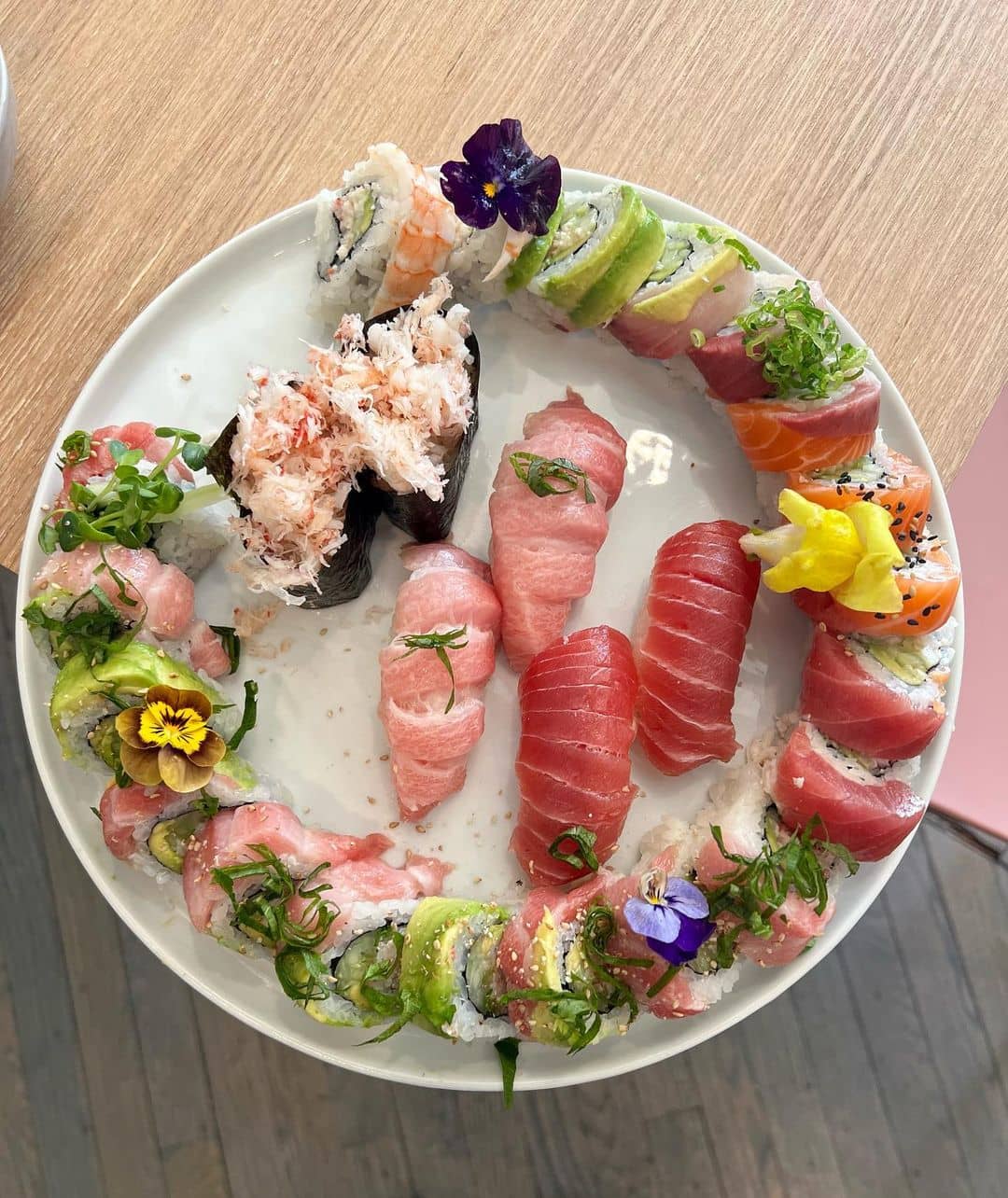 One of the most important things that matter most when it comes to sushi is the quality of the fish, and Fish & Rice certainly understood the assignment.
Although the shop is designed to look more like a cafe rather than a traditional sushi restaurant, their sushi tastes as if it came straight from Japan.
If you're anywhere near Washington Park, make sure to stop by Fish & Rice for one of the best sushis you'll ever have in your life.
A wonderful treat, their Uni or Sea Urchin nigiri is incredibly fresh, as if it came straight from the sea.
You can literally smell the ocean as you lift the nigiri toward your mouth. Who doesn't want sushi as fresh as that?
If you're a fan of cream cheese in sushi, the Crouching Tiger roll doesn't disappoint.
The honey wasabi aioli, eel sauce, and wonder sauce complement the shrimp and crab salad making the dish sing.
What to order: Uni (Sea Urchin), Crouching Tiger
Address: 2332 NW Westover Rd, Portland, OR 97210
Website | Instagram | Facebook
5. Hamono Sushi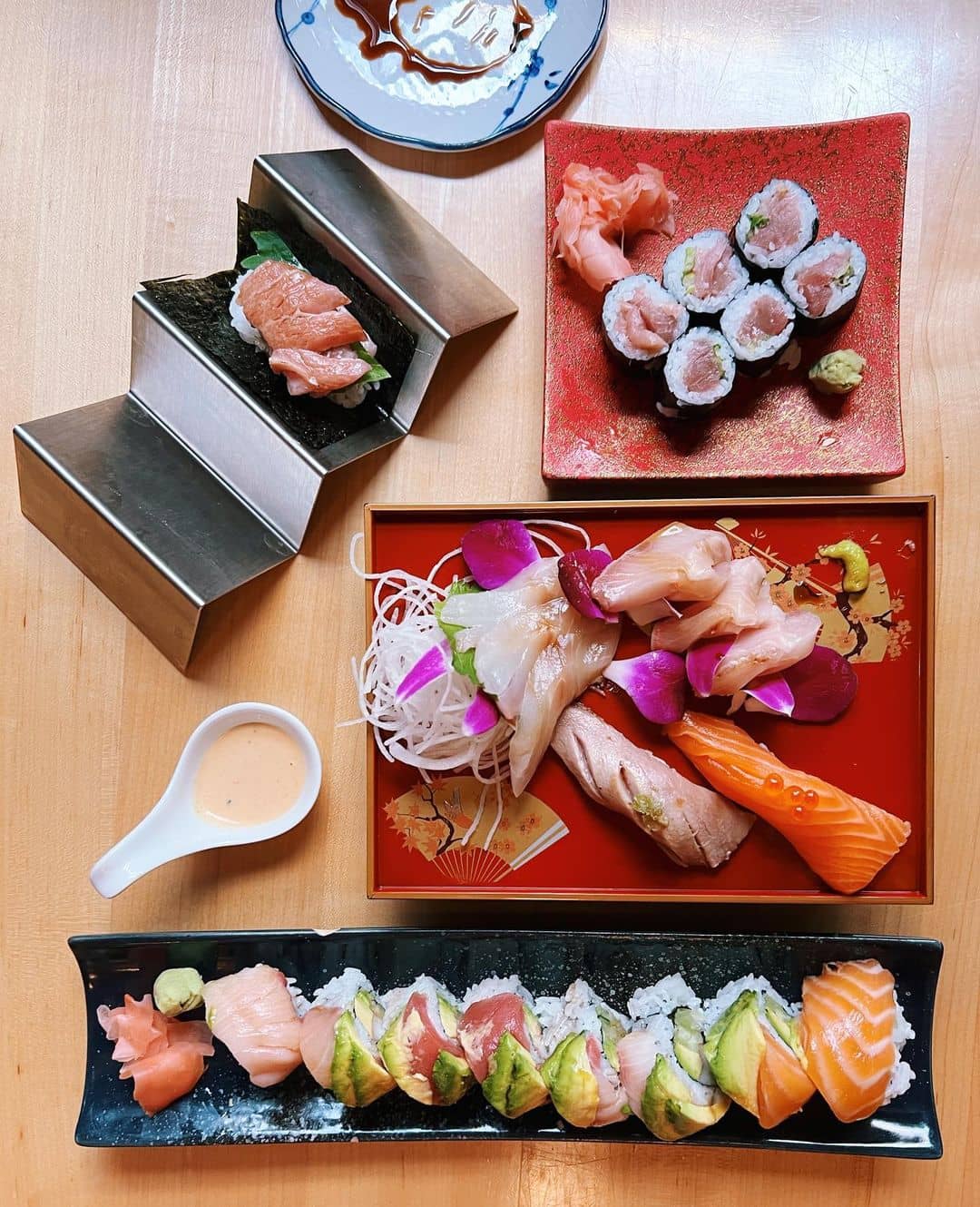 A neat hole-in-the-wall little sushi spot, Hamono Sushi has some of the most delicate sashimi in the city.
The quality of the fish is top-notch, and the freshness is out of this world. The intimate space and colorful Japanese decor make you feel like you're in a cherry-blossomed garden.
If you're a sushi connoisseur, Hamono Sushi is the place to be for a wonderful sushi experience.
One of the softest and exceptionally natural fish, Hamono's sashimi is a different kind of melts-in-your-mouth goodness.
For the ultimate experience, try out their Sashimi Platter for 15 different kinds of high-quality fish.
If sashimi is not in your favor, the Spider Roll with deep-fried soft-shell crab is a little gem. The spicy kick is subtle enough to give this dish an outstanding flavor.
What to order: Sashimi Platter, Spider Roll
Address: 620 SW 9th Ave., Portland, OR 97205
Website | Instagram | Facebook
6. Murata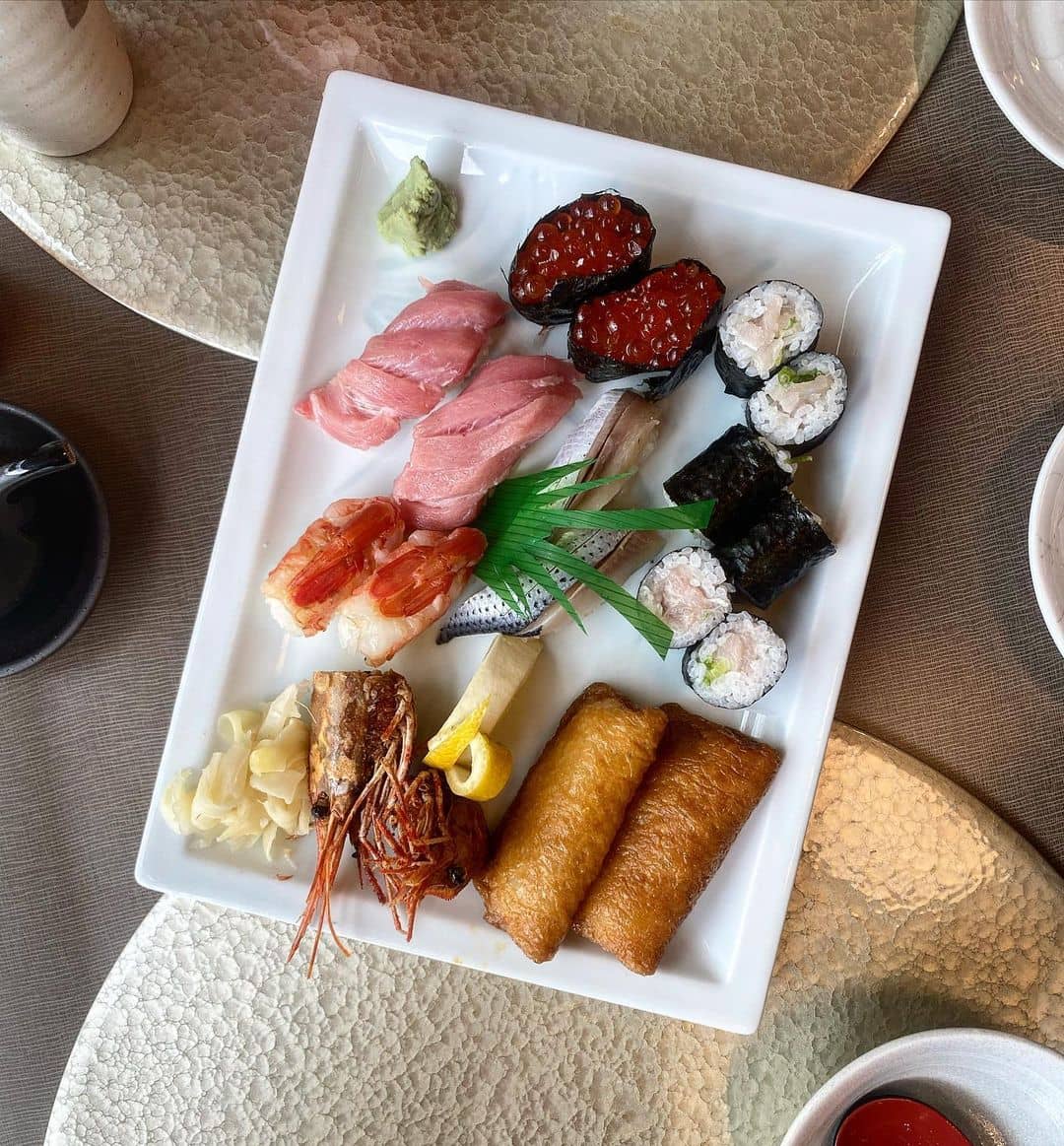 One of the finest Japanese dining experiences you'll ever have outside of Japan is available in Portland, and it's in Murata.
With incredibly cute and unique tatami rooms, you can enjoy the best sushi while enjoying your privacy at the same time.
For a more authentic sushi experience, we highly recommend sitting at the bar to see all the sushi-making magic happen.
Said to be shipped fresh from Japan, their Uni nigiri is masterfully prepared. Something about its unmistakable sweet and slightly salty taste reminds you of the sea.
The Hamachi nigiri is also a classic favorite. It has a delicate savory flavor and a subtle sweet taste.
The best part about this dish is the creamy, buttery texture brought about by its high-fat content.
What to order: Uni (Sea Urchin), Hamachi (Yellowtail)
Address: 200 SW Market St, Portland, OR 97201
Website | Instagram | Facebook
7. Mirakutei Sushi & Ramen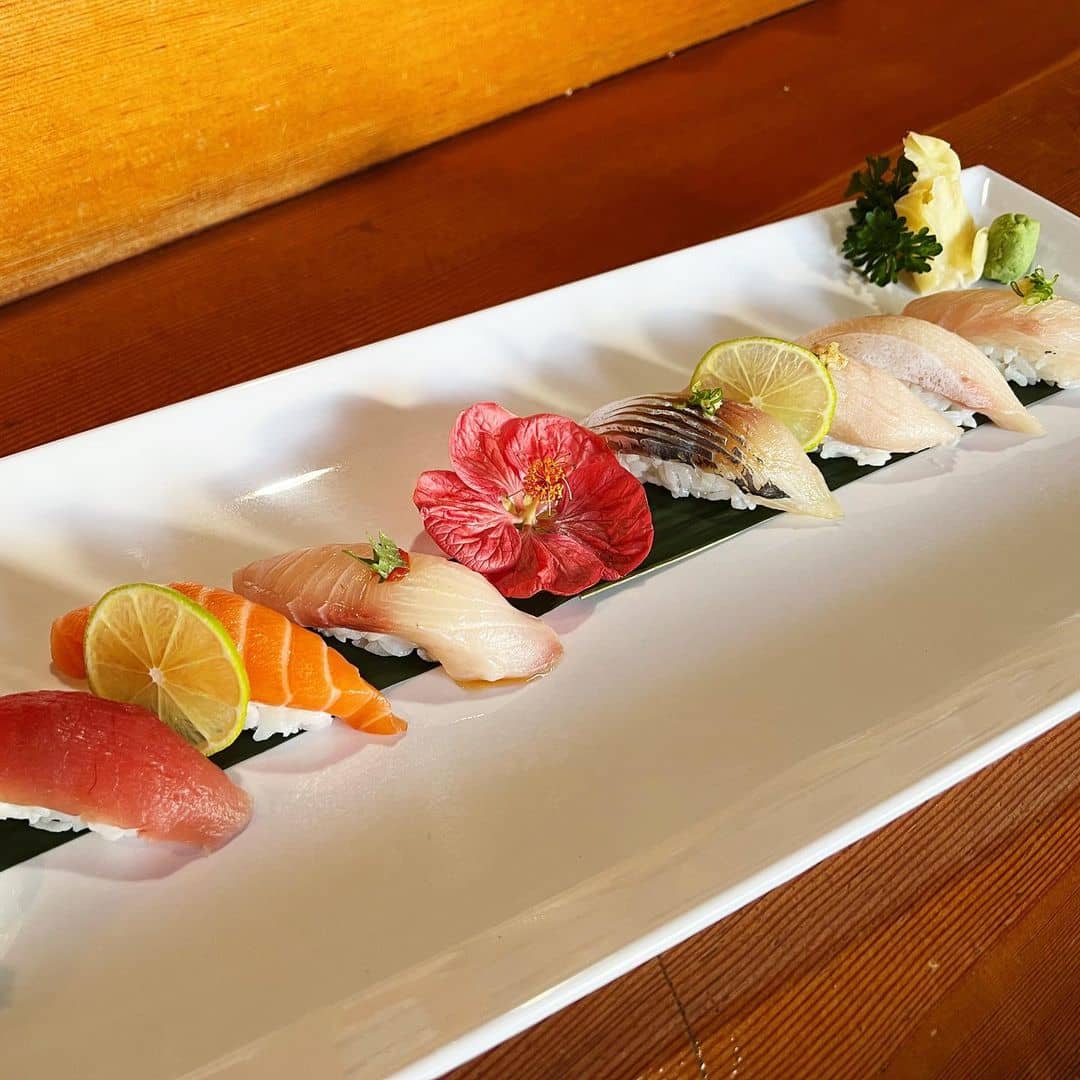 Known for serving one of the best sushi and ramen in town, Mirakutei is a must-try when you're near downtown Portland.
They have a superb selection of authentic Japanese cuisine, and the presentation is terrific. You can choose to be seated indoors or on their cozy patio.
A flavor explosion that goes KABOOM in your mouth, the Dynamite Salmon, is a mindblowing dish that you should try.
The spicy yet sweet miso sauce brings out the best in the seafood.
The Unagi Roll is another popular item on their menu. It has a light and sweet flavor with a moist texture.
The softness and chewiness of unagi complement the crunchiness of cucumber and the buttery taste of avocado.
What to order: Dynamite Salmon, Unagi Roll
Address: 536 E Burnside St, Portland, OR 97214
Website | Instagram | Facebook
8. Sushi One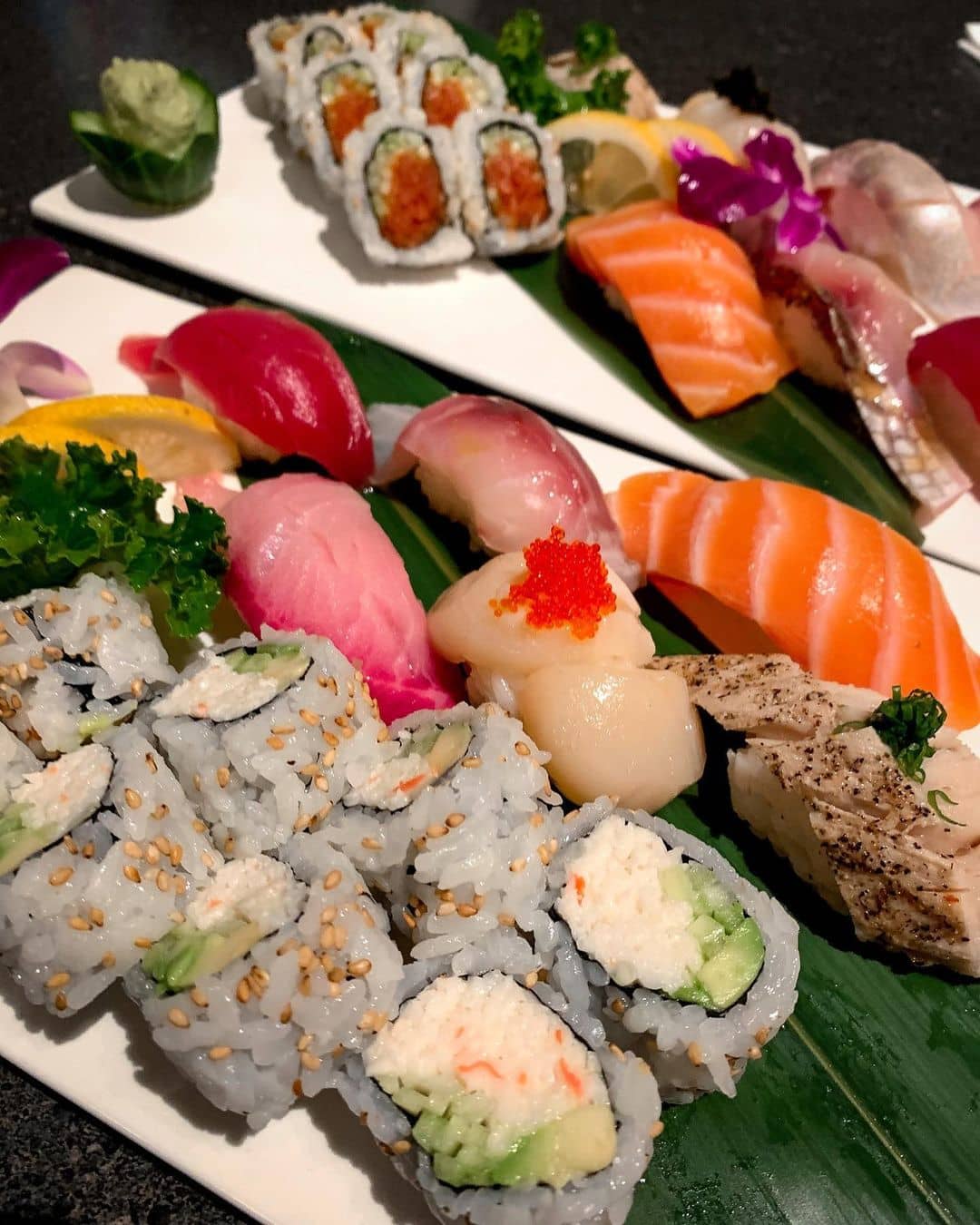 Are you craving the best sushi in town? Say no more; Sushi One has everything sushi-related that will satisfy your cravings. Taste, quality, and price— Sushi One passes on all accounts.
The restaurant is small but meticulously neat, with a clean Japanese interior. The place gets packed quickly, but you can always opt for takeout if you want to enjoy it at home.
The Sushi Deluxe combo comes with seven assorted pieces of nigiri together with a spicy tuna roll, tempura roll, miso soup, and a cute little flower on the side.
This is the best way to enjoy the taste of their sushi, and it is also the best value for money.
Hands down the best negihama you'll ever have in town, Sushi One's Negihama Roll is unique and amazingly fresh.
It tastes so good, with an almost magical depth, making it hard to find such a gem of a dish in other sushi restaurants.
What to order: Sushi Deluxe, Negihama Roll
Address: 6516 N Denver Ave, Portland, OR 97217
Website | Instagram | Facebook
9. Sushi Ichiban
Sushi Ichiban knocks it out of the park by serving any type of fish you can imagine.
You might think they'd serve a limited variety of fish at such affordable prices, but Sushi Ichiban prioritizes quality and customer satisfaction more.
This restaurant knows exactly what they're doing regarding customer care and keeping traditional sushi alive.
The kaitenzushi or conveyor belt brings a fun sushi experience. You can order sushi directly or take plates from the conveyor belt if you find it appetizing.
Their Shrimp Boat particularly stands out due to its cute boat-like design. It has crab, tobiko, shrimp, tabasco, and a hint of lemon that completes the citrusy ocean flavor.
Another popular dish is the Seared Salmon nigiri. It has a sweet soy-based sauce that goes so well with the already sweetened seared salmon, making it more delicious.
The aroma of charred flesh also makes the dish even tastier.
What to order: Shrimp Boat, Seared Salmon
Address: 24 NW Broadway, Portland, OR 97209
10. Kashiwagi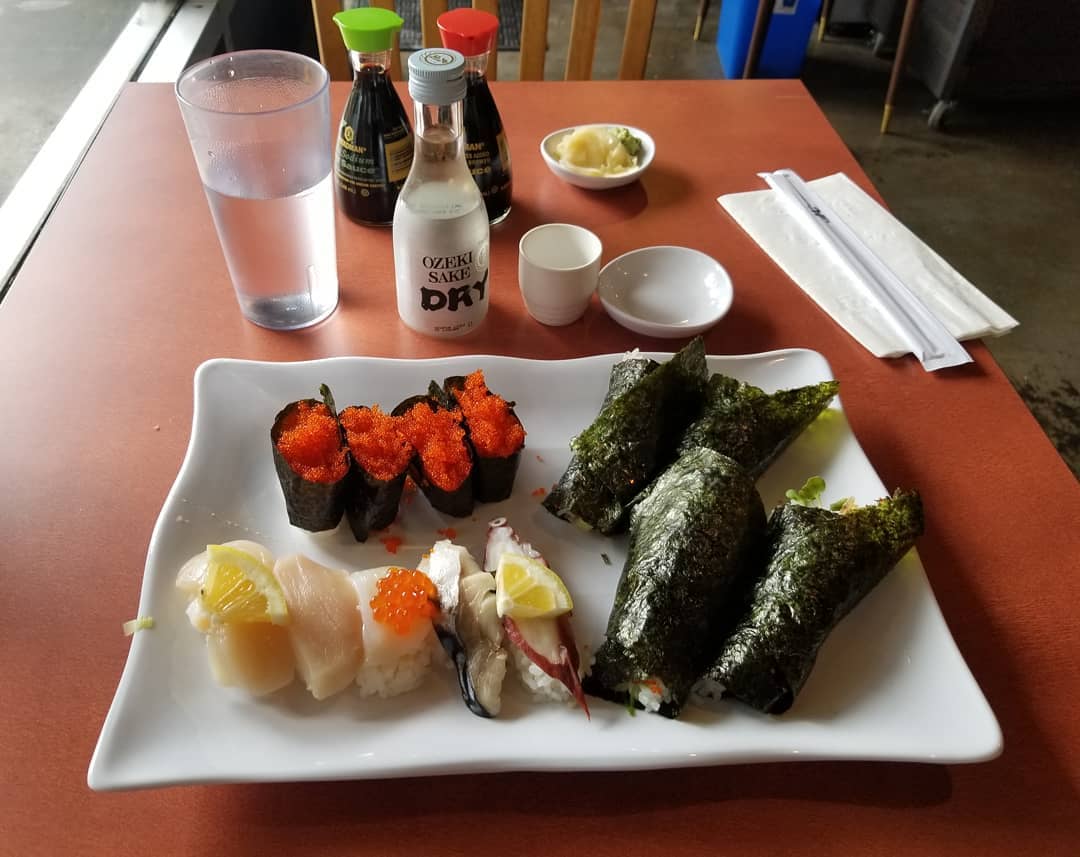 A long-time favorite of many locals, Kashiwagi serves straightforward, fresh, and recognizable sushi that can only be tasted in their place.
The interior is plain and unassuming, with the restaurant focusing on really good sushi.
This family-owned business will tug your heartstrings with exceptional customer service and a perfectly-sized menu that covers all of the best sushi you can think of.
For a supreme sushi experience, Kashiwagi's Nigiri Plate and Sashimi Plate have high-quality assorted fish, which is a steal for their price.
Each piece has a very distinct flavor and is so luscious.
If it's available, the Hamachi nigiri is a crowd-favorite item on the menu. You can tell it's intricately made just by its presentation, but the taste is on a whole new level.
The only unfortunate thing about this dish is that it gets sold out quickly due to popular demand.
What to order: Nigiri Plate, Sashimi Plate, Hamachi (Yellowtail)
Address: 2425 SE 26th Ave, Portland, OR 97214
Website | Instagram | Facebook
11. Yama Sushi & Sake Bar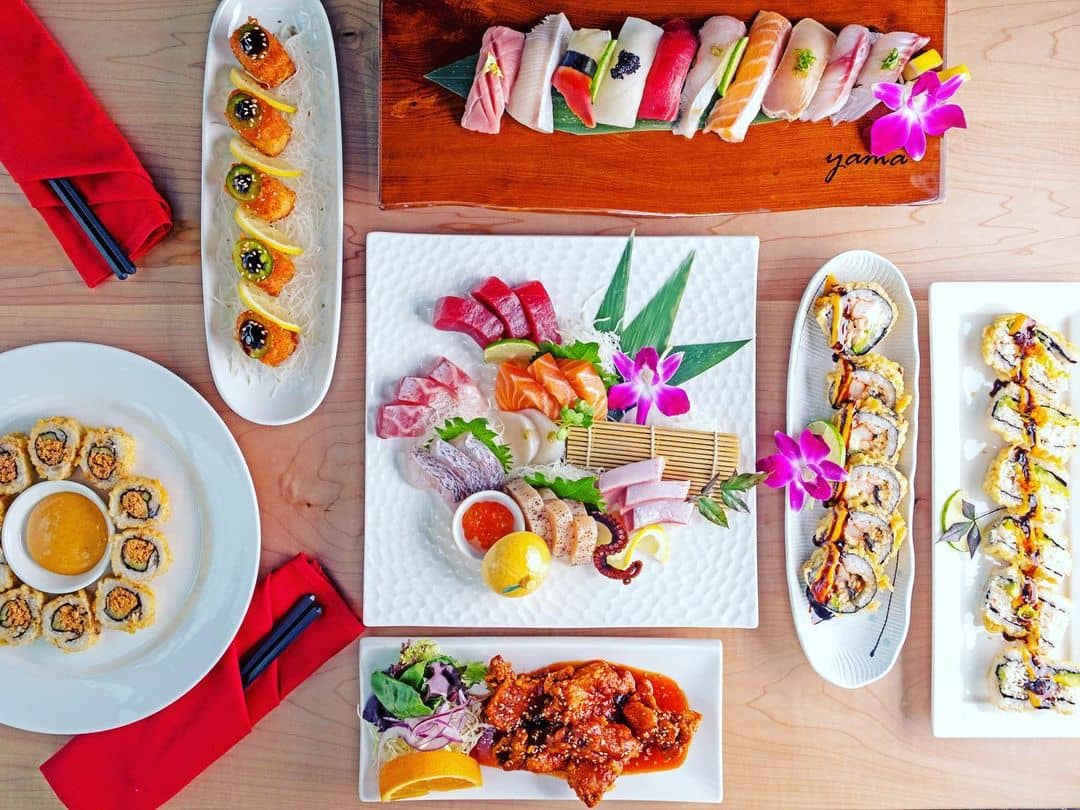 In Yama Sushi & Sake Bar, every detail is executed with the greatest of care, and that's precisely why their sushi stands out among others.
The restaurant has a cool shelf behind the bar that displays all their available drinks, creating a soft and chill ambiance.
With consistent good sushi and a beautiful interior, this restaurant is a must-try for sushi lovers.
If you want something unique that you can't find in other places, their Seared Wagyu nigiri has top-notch wagyu beef that tastes incredibly good.
Lightly seared, the wagyu becomes sweeter and gets better with each piece you devour.
Yama's sashimi is one of the best in the area, and the best way to indulge in its goodness is through its Sashimi Deluxe.
With 18 pieces of assorted sashimi, you get to explore a variety of flavors with the best value.
What to order: Seared Wagyu Nigiri, Sashimi Deluxe
Address: 926 NW 10th Ave, Portland, OR 97209
Website | Instagram | Facebook
12. Bluefin Tuna & Sushi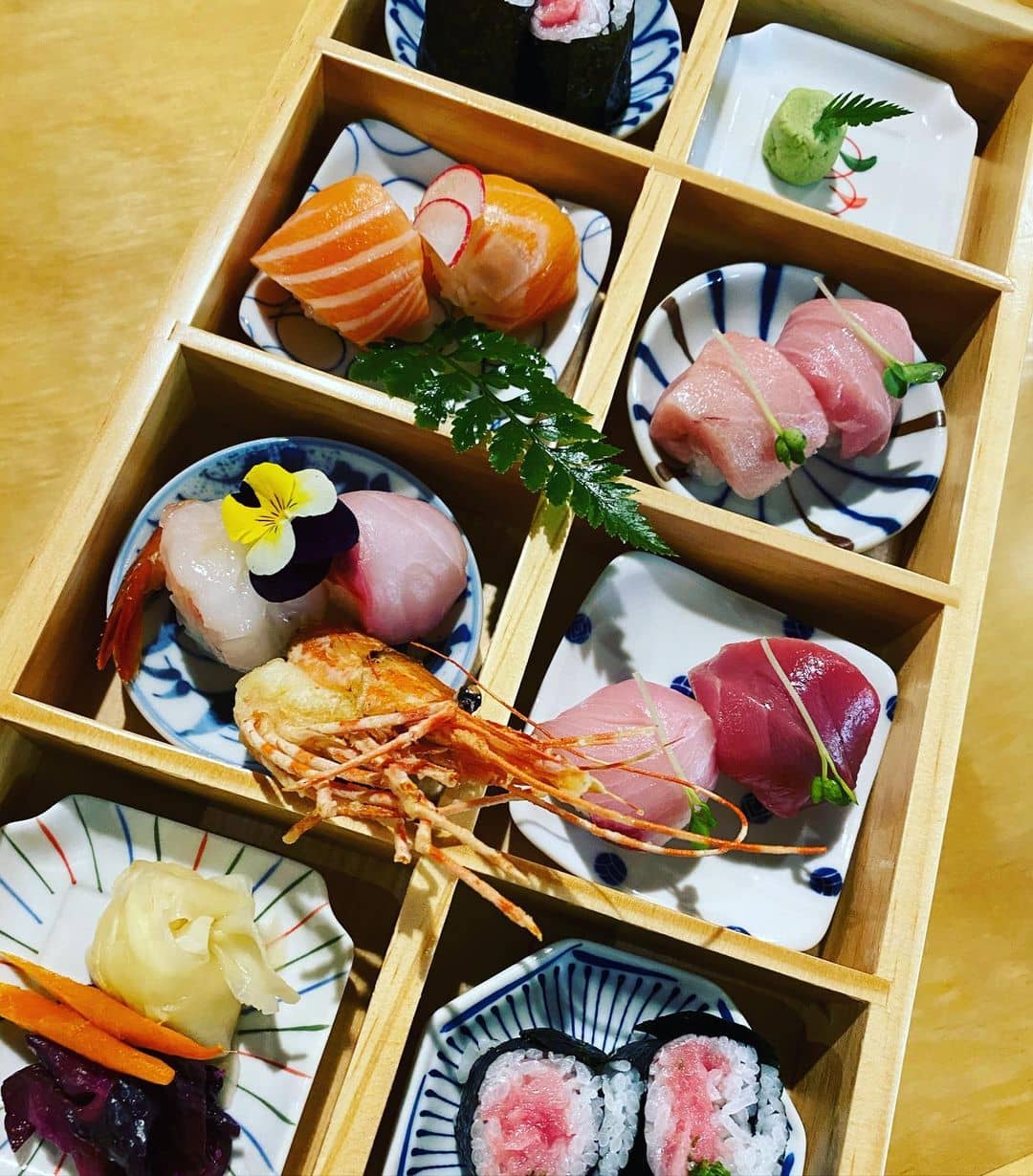 Bluefin Tuna & Sushi brings the flavors of Japan to Portland with a carefully thought-out menu and the best sushi that lives up to its hype.
Their sushi is served in an adorable setup combined with a chill Japanese interior that is all Instagram-worthy.
They have a cozy and small place with a usually long line of customers, so we highly recommend getting there early or making reservations for the best sushi experience.
Made with high-quality ingredients, their Sake Belly Temari has an extra special and remarkable taste that is a must-try for sushi fans.
You can tell a place has good sushi when they have buttery salmon, and Bluefin certainly passes with flying colors.
Want the most unique thing on the menu? Bluefin has something in store for you!
If you feel like trying out a variety of flavors made with the chef's expertise, try out their Chef Special Chef Selection Sashimi, which includes 20 pieces of fresh selection of the chef's special sashimi.
What to order: Sake Belly Temari, Bluefin Tuna & Sushi Chef Special Chef Selection Sashimi
Address: 1337 NE Broadway, Portland, OR 97232
Website | Instagram | Facebook
Beyond its various health benefits, sushi offers a dainty and phenomenal eating experience unlike any other.
With the popularity of sushi worldwide, the search for the best sushi is no easy feat and is always a hit-or-miss.
If you'd like to try a different type of food in the area, we also have a list of the best restaurants in Portland that you can look into.
Looking for a place to stay in Portland?
This article includes affiliate links where we may get a small commission if you use our link. No extra cost is added to you.