Gastown is a neighbourhood known for its trendy gastropubs, hip coffee shops and gastronomy-inspired restaurants. It's also home to some of the best brunch spots in the city, where you can get your lazy day started with a delicious meal surrounded by locals or visitors alike!
Here are 10 great Gastown Brunch restaurants to start your morning or afternoon off right:
*Noms Members are part of our exclusive paid membership. Only food spots we personally recommend are accepted as members. 
10. The Flying Pig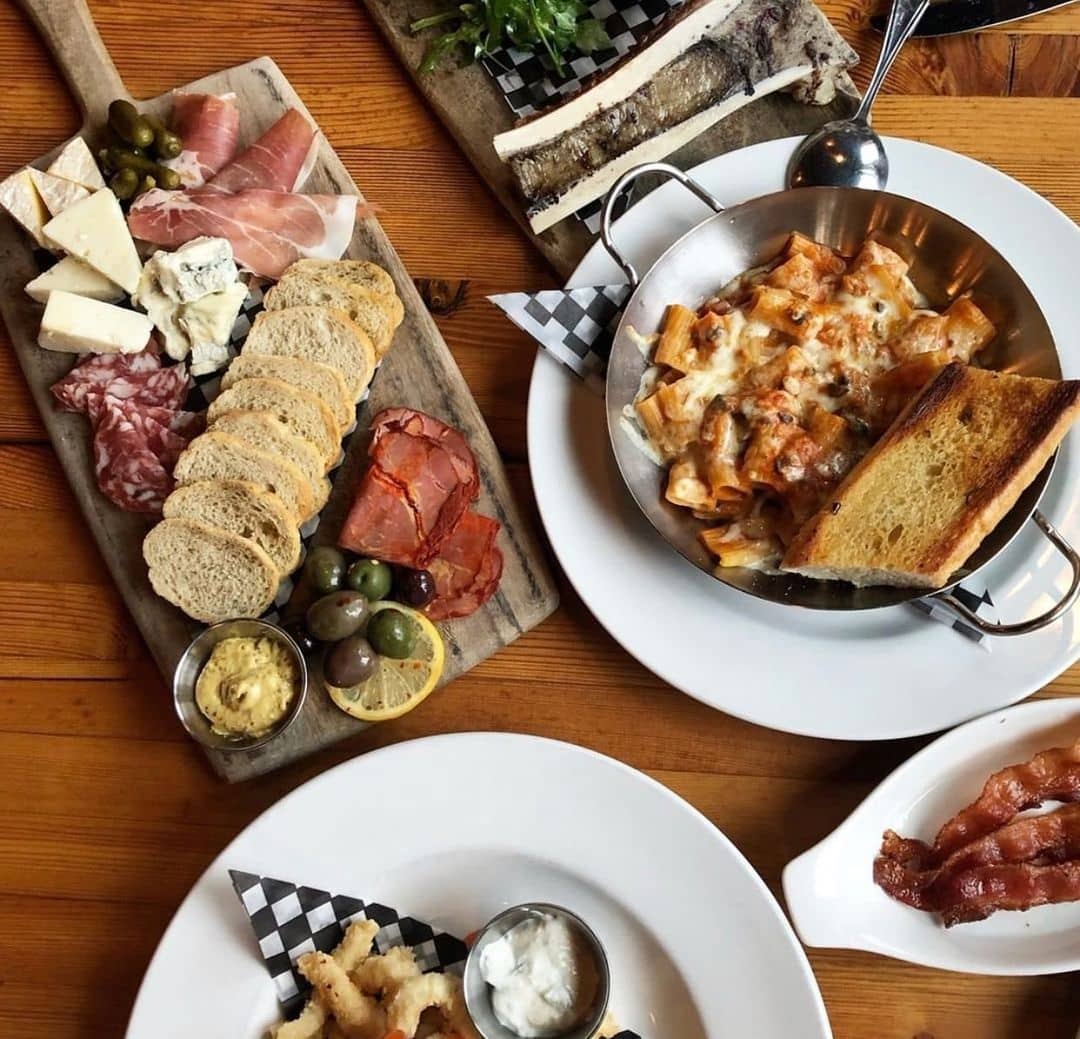 One of the top Gastown restaurants for brunch, this Canadian gastropub has occupied the city's historic district since 2013. Expect excellent ambience and satisfying food under chef Erik.
You can try the Flying Pig's appetizers, such as braised short rib with bone marrow on the bone, carrots and mashed potatoes. It is really soft and appetizing. The poutine is a little bit on the sweet side but you won't regret it either.
They also offer a filling grilled trout salad with quite strong dressing and light crispy salmon cakes. You're bound to love this gastronomical experience.
And to finish the meal, the chocolate banana bread pudding is a winner, diced bananas are on top along with vanilla ice cream. Mmmmmm- luscious.
Address: 102 Water St, Vancouver, BC V6B 1B2
Order Online: Uber Eats
Instagram | Facebook | Website
9. Tacofino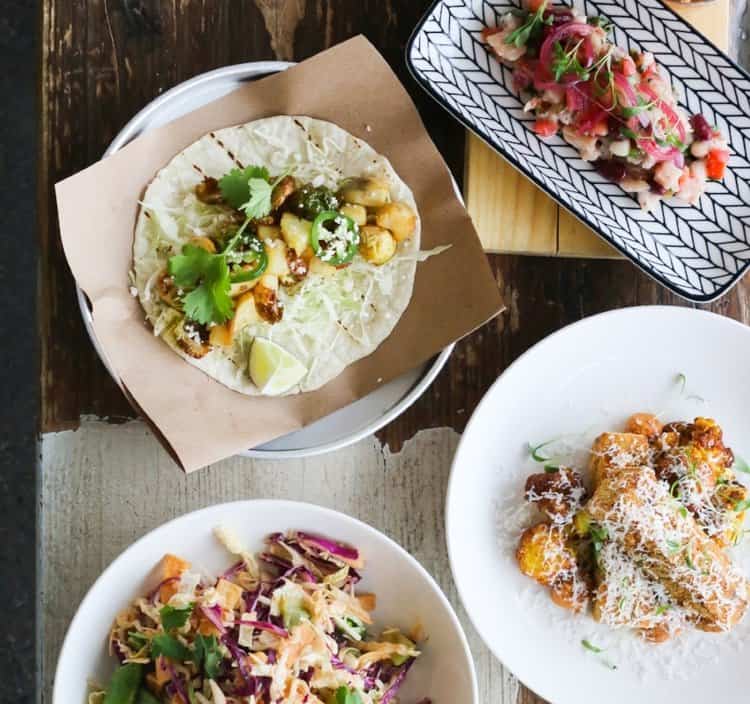 Another popular place for hanging out and for brunch in Gastown is the popular Tacofino.
Many will tell you that Tacofino is up there and has some of the best tacos in Vancouver. Their Pescado Fish Tacos is a must have, with crispy fish on soft tortillas served alongside good vegetables that enhance the dish. If you're with company, go for their nachos and they will fill you up one plate of salsa, cheese, extra chorizo and other toppings.
What makes this Gastown location special is the additional take-out burrito bar. So if you're looking to grab to-go, we recommend ordering one of their Crispy Chicken or Spinach Cauliflower Burritos. You can also treat yourself and get one of their chocolate diablo cookies – it's one of the best cookies in the city.
Address: 15 W Cordova St, Vancouver, BC V6B 1C8
Order Online: Uber Eats
Instagram | Facebook | Website
8. Nelson The Seagull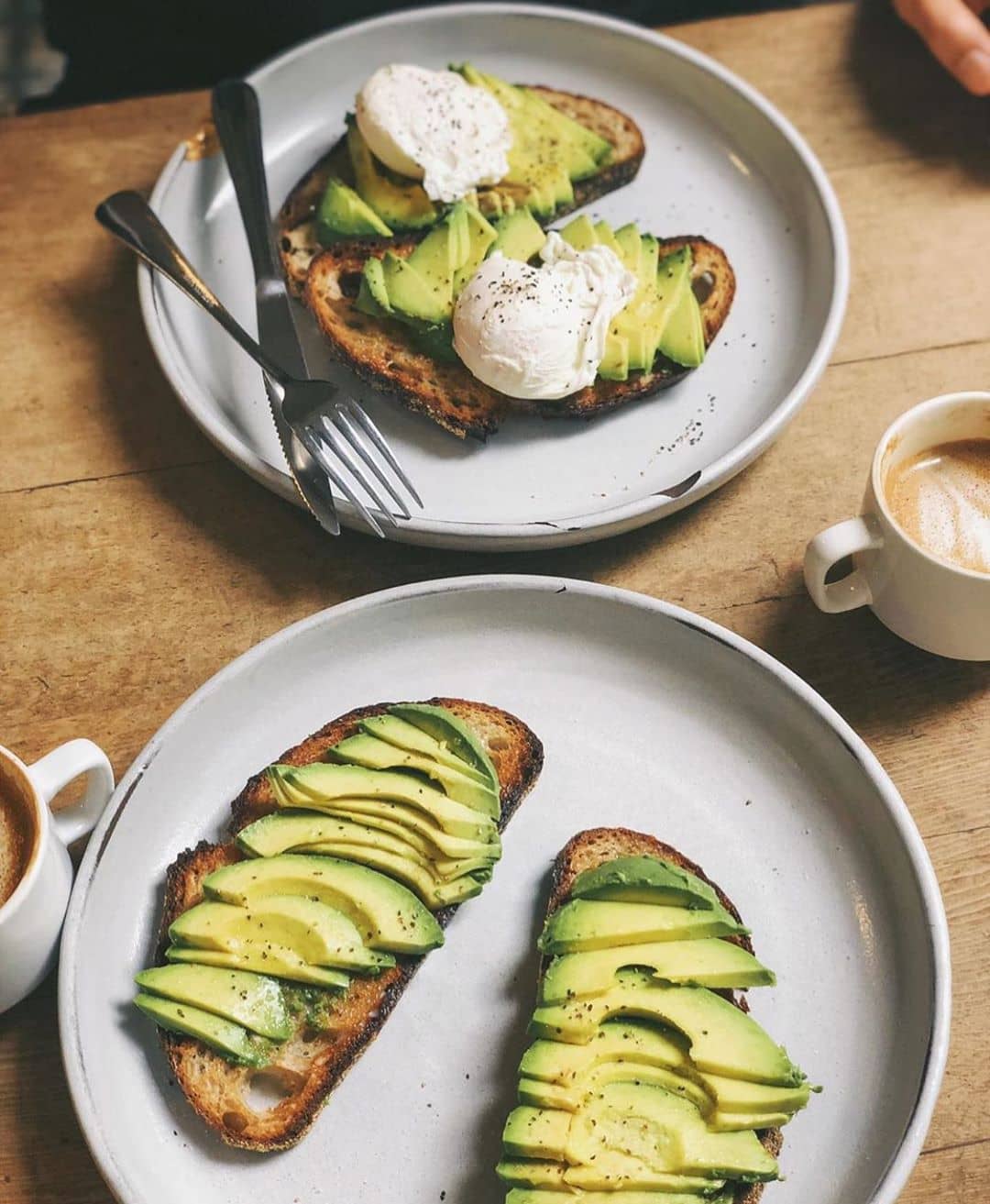 Nelson the Seagull is a cool and spacious coffee shop in a beautiful heritage building, that offers refreshing beverages alongside delicious pastries.
Perhaps you'll catch the action at their open kitchen-but we recommend you load up on three items: avocado toast, chocolate chunk macadamia nut oatmeal cookies, and warm freshly baked croissants.
Address: 315 Carrall St, Vancouver, BC V6A 0A7
Order Online: DoorDash
Instagram | Facebook | Website
7. Nemesis Coffee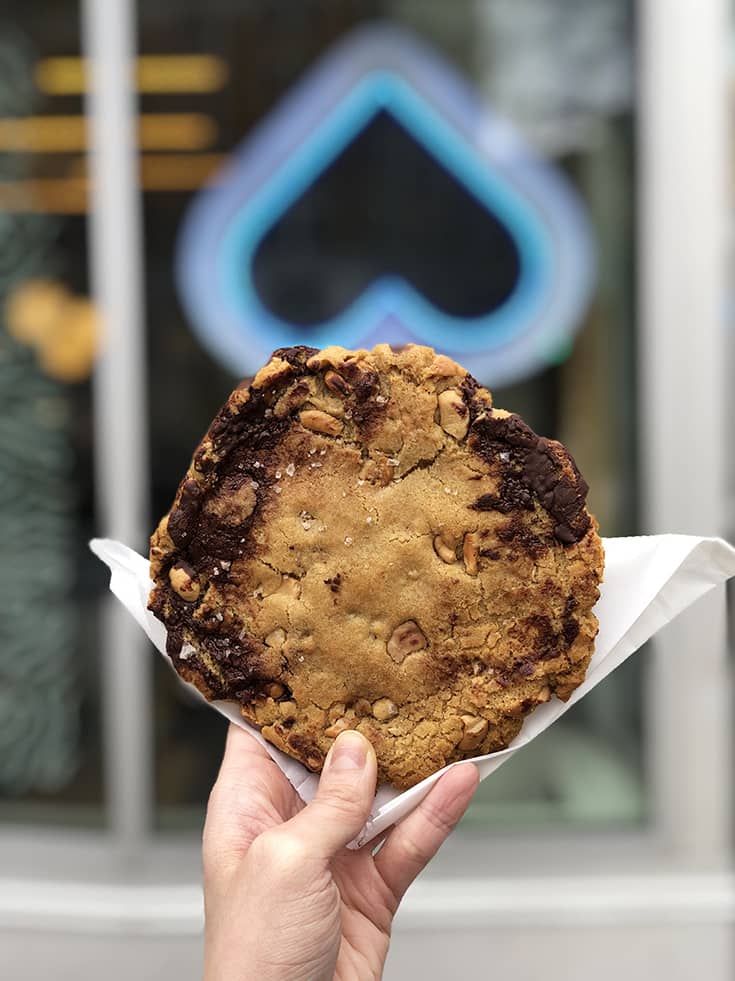 What could be better than coffee and cookies? Two things – some of the city's best coffee and cookies at Nemesis in Gastown. In addition to high-quality java and IG-worthy croissants, this bustling cafe has a cauliflower hash and avocado toast that will satisfy even the grumpiest morning person.
Address: 302 W Hastings Street
Order Online: DoorDash
Instagram | Facebook | Website
6. The Birds & The Beets
#bestcoffeshop #instagramworthy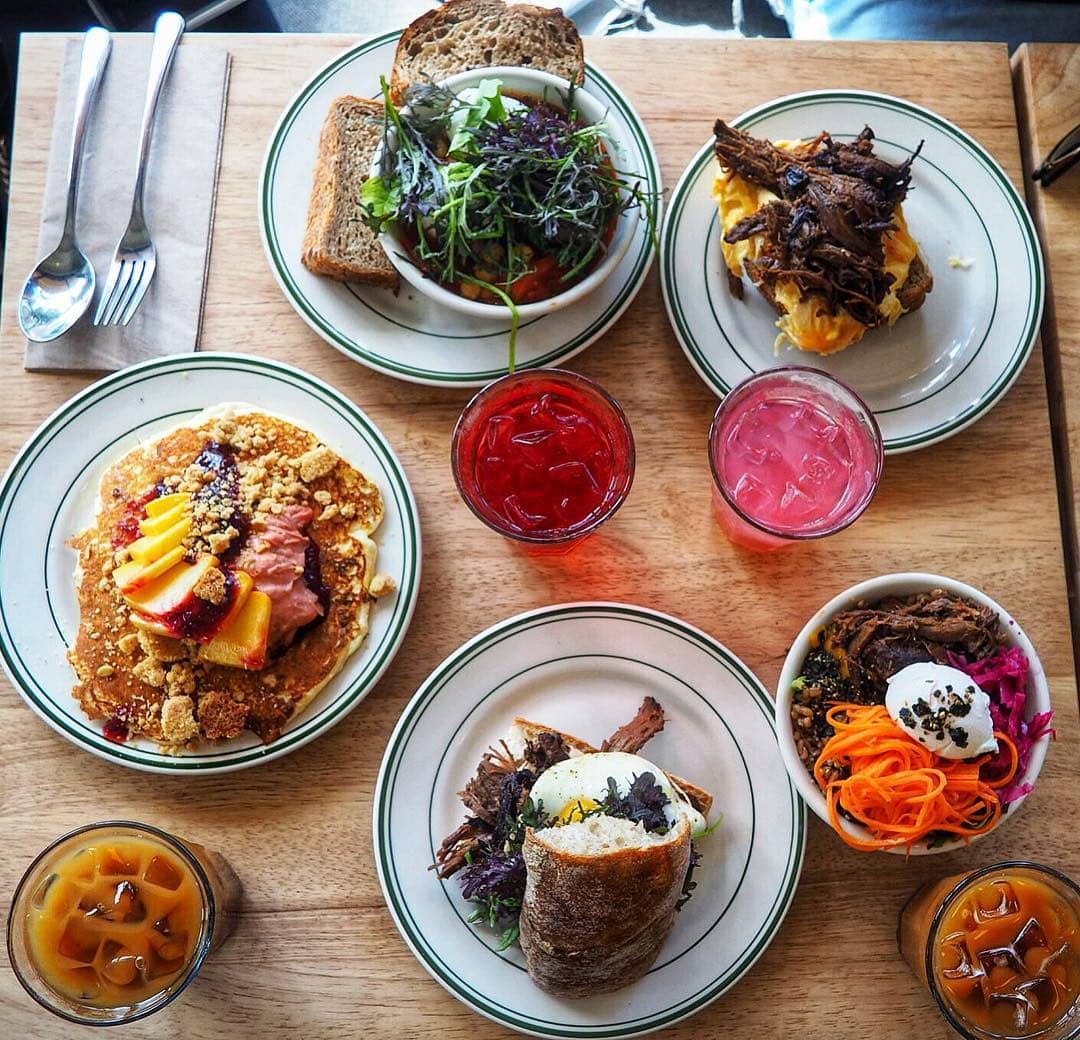 This cafe is nestled between Powell Street and Alexander Streets, a perfect spot to rest after finishing exploring Gastown. Offering both cappuccinos with almond milk and lattes with oat milk, this cafe has the most aesthetic corner in that part of the city.
If you are vegan, this place might be a good fit for you. They serve hearty food and have some great dishes like the tofu banh mi with avocado toast as well.
Address: 55 Powell St, Vancouver, BC V6A 1E9
Order Online: DoorDash
Instagram | Facebook | Website
A rundown of all the best restaurants, cafes, drink spots, shops, and places to stay in the Gastown area.
5. Twisted Fork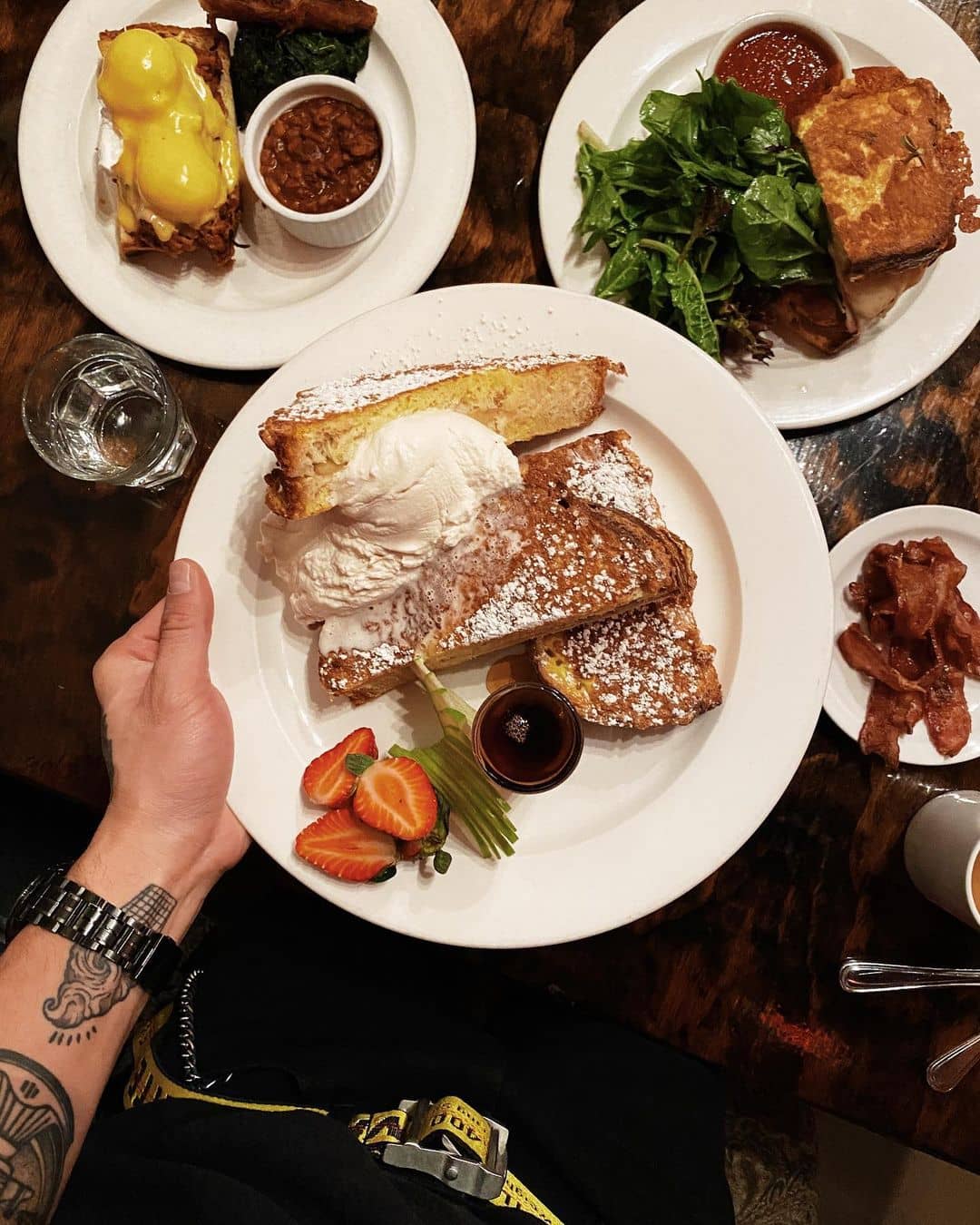 The Twisted Fork gastronomical experience in Vancouver is something worth coming for. This French bistro, occupies an impressive location with ample indoor and patio seating looking down on Powell Street. The popular brunch spot offers a variety of appetizers and mains that are sure to please your palate.
Although most people will pick their egg bennys, we recommend their stuffed French Toast and scone + side of peach jam. Those are the real winners. Trust us.
Address: 213 Carrall St, Vancouver, BC V6B 2J2
4. Di Beppe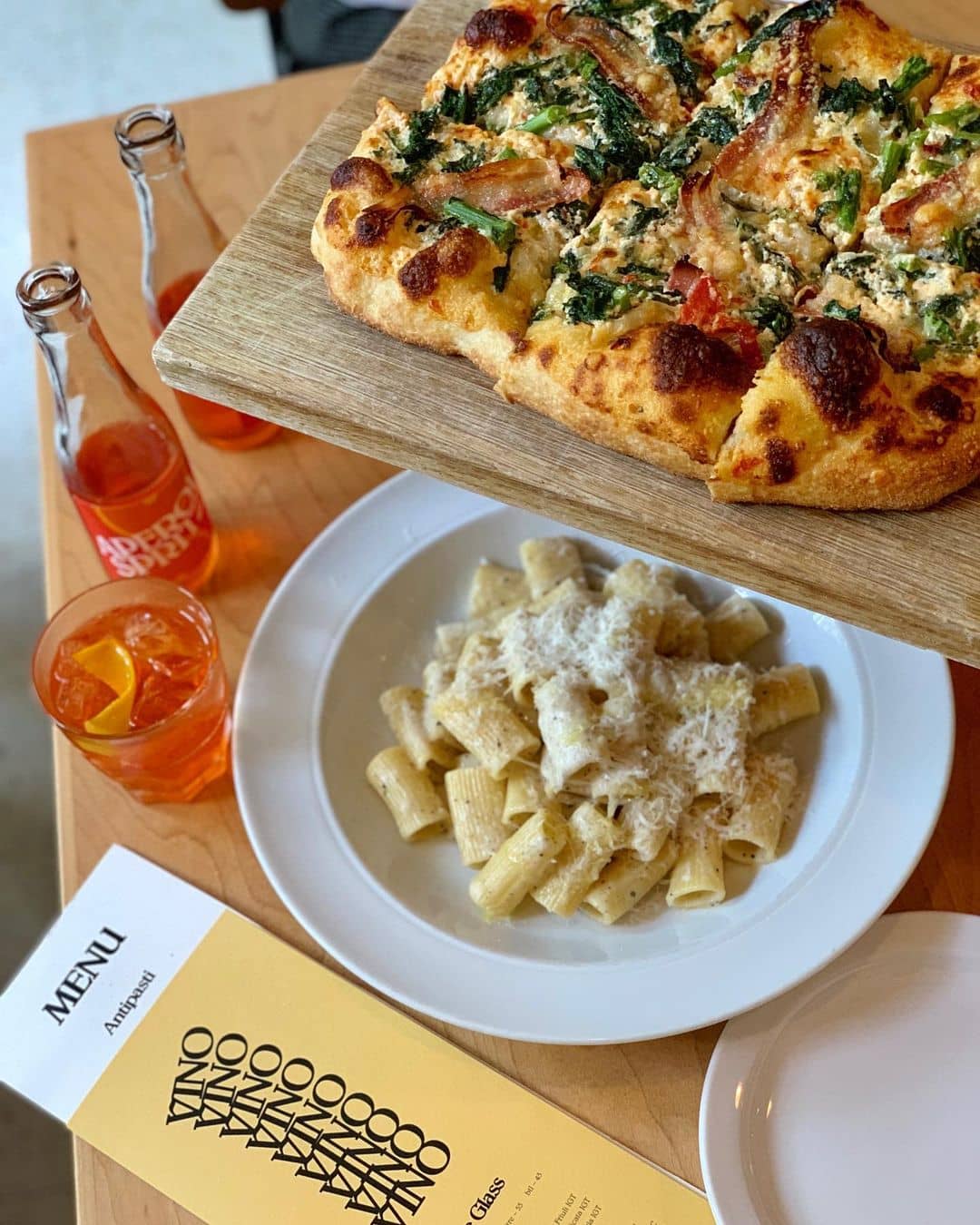 For a taste of authentic Italian in Gastown, check out Di Beppe. You'll also like their interior design with vintage posters that create as great atmosphere for the place. For breakfast or lunch, this venue is a cafe on one side, where you can enjoy some coffee and pastries made from true ingredients imported from Italy, and a sit-down restaurant on the other, offering fantastic selection of pizza, pasta and antipasti.
Although you want to try their Margherita with Fior Di Latte, you also want to have a slice of the Margherita with Mozzarella Di Bufala for its luxuriously thick mozzarella chunks made from buffalo milk. If you're in the mood for pasta, pick their creamy and peppery Cacio e Pepe.
Address: 8 W Cordova St, Vancouver, BC V6B 1C9
Order Online: DoorDash | Uber Eats | SkipTheDishes
Instagram | Facebook | Website
3. Jules Bistro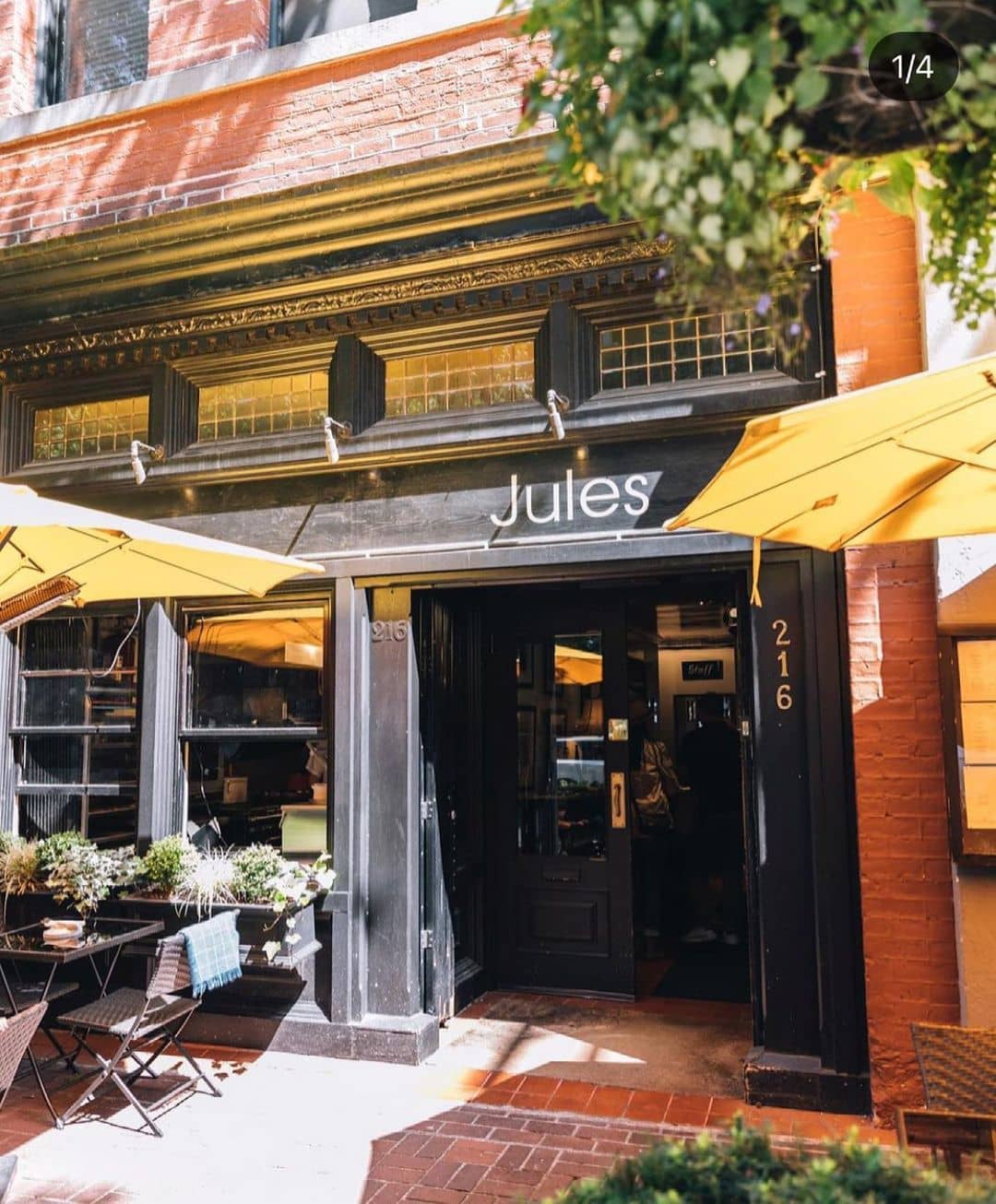 This charming French Bistro is perfect for a weekend brunch. The atmosphere is serene and pretty, the service is fast, friendly and attentive – you'll want to sit inside or enjoy their stellar outdoor patio.
When you're looking for a meal that bursts with French flavor, try Garlic and Black Prawns with Egg Fried Rice or traditional French Onion Soup. And if you feeling fancy, get an order of their escargot.
Address: 216 Abbott Street Vancouver, BC, Canada
Website | Instagram | Facebook
2. Catch 122 Bistro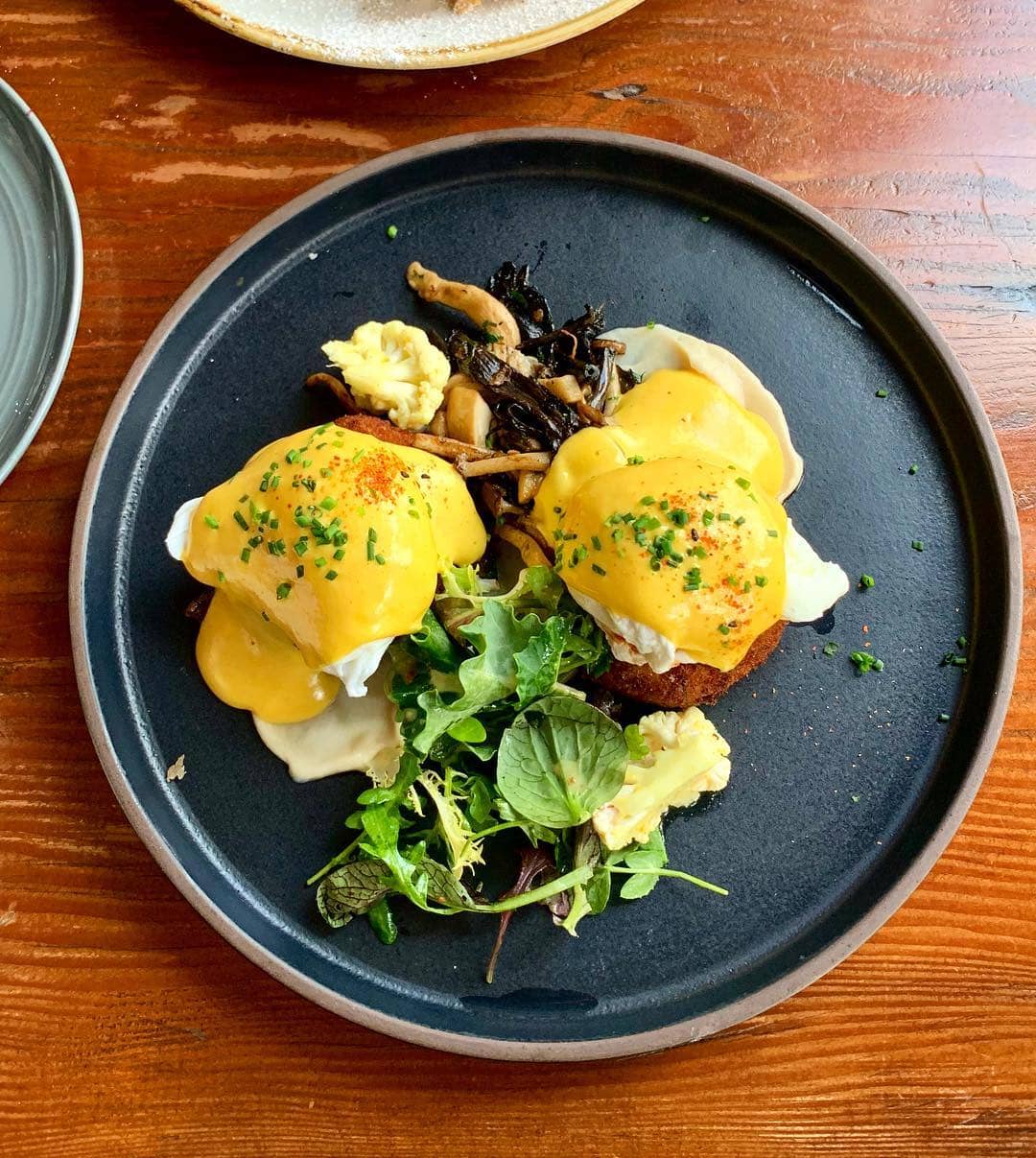 Catch122 Cafe Bistro is a popular breakfast spot on Hastings Street. They serve Canadian food that's both delicious and beautiful, as well as seasonal cocktails if you're looking for something to start your day with.
Their Dirty Breakfast, which is a duck cassoulet served on biscuit and sunny side eggs, is the type of meal you can expect from this restaurant. If Eggs is what you seek, there's nothing to worry about because virtually all dishes ordered here come with eggs! There are so many choices available – smoked salmon Eggs Benedict or Poached Eggs.
Address: 122 W Hastings St, Vancouver, BC V6B 1G8
Instagram | Facebook | Website
Looking for the best brunch spots in Vancouver? Here are top 10 picks!
1. Water Street Cafe
#bestbrunch #datespot #livemusic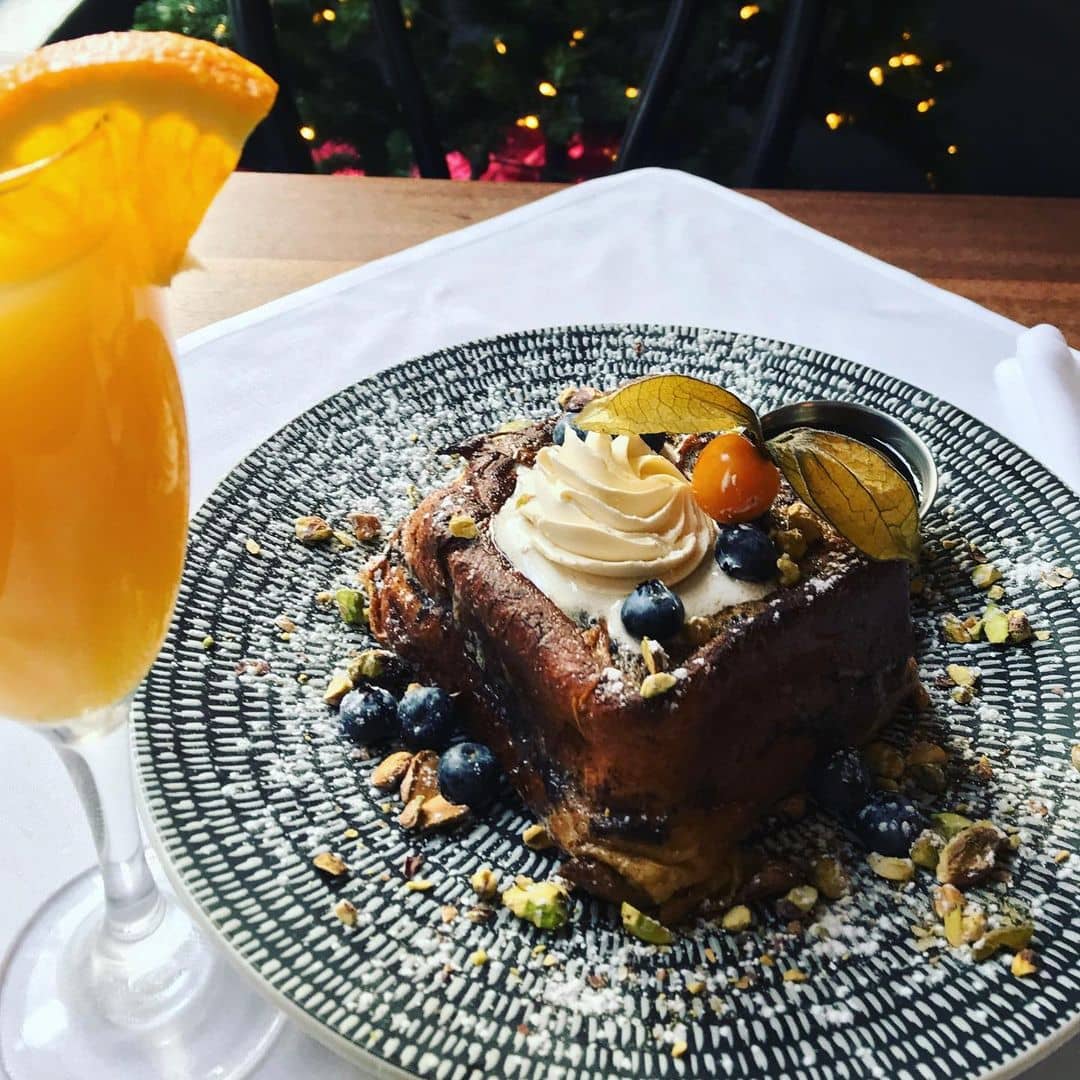 This is one of Gastown's most popular brunch spots as you can enjoy live music and a delicious meal at the same time. And if you need to take someone on a date…this would be the place to start.
Gastown's famed Steam Clock is a popular attraction in Vancouver and the Water Street Cafe provides an unobstructed view of this vintage-style clock.
The food here is truly fantastic, and you simply cannot leave without trying their Mushroom Gnocchi and French Toast. And if you're needing something boozy, their extensive wine list has you covered or a simple mimosa will do the trick
Location: 300 Water St, Vancouver, BC V6B 1B6
Order Online: DoorDash | Uber Eats | SkipTheDishes
Instagram | Facebook | Website
The Gastown brunch scene is both wildly diverse and delicious. Whether you're looking for a delicate French bistro to enjoy some tacos, or want to be entertained while eating your eggs benedict, this list of gastown brunch restaurants should have something that fits the bill. What's next in Gastown, consider hitting one of these popular coffee shops or cocktail bars. Or even hopping over to the bougie Yaletown neighbourhood.
The following two tabs change content below.
Latest posts by Noms Magazine (see all)