Looking for the best Japanese restaurants in Richmond? Well you've come to the right place!
From mouth-watering nigiri, rockin' ramen, superb sashimi and more, Japanese restaurants in Richmond, BC are where you go for that truly Asian experience.
We scouted every inch of this beautiful coastal city, sampled some delicious fare, which helped us put together a list of Richmond's Best Japanese restaurants just for you.
Our picks of the best Japanese restaurants in Richmond:
1. Ichiro Japanese Restaurant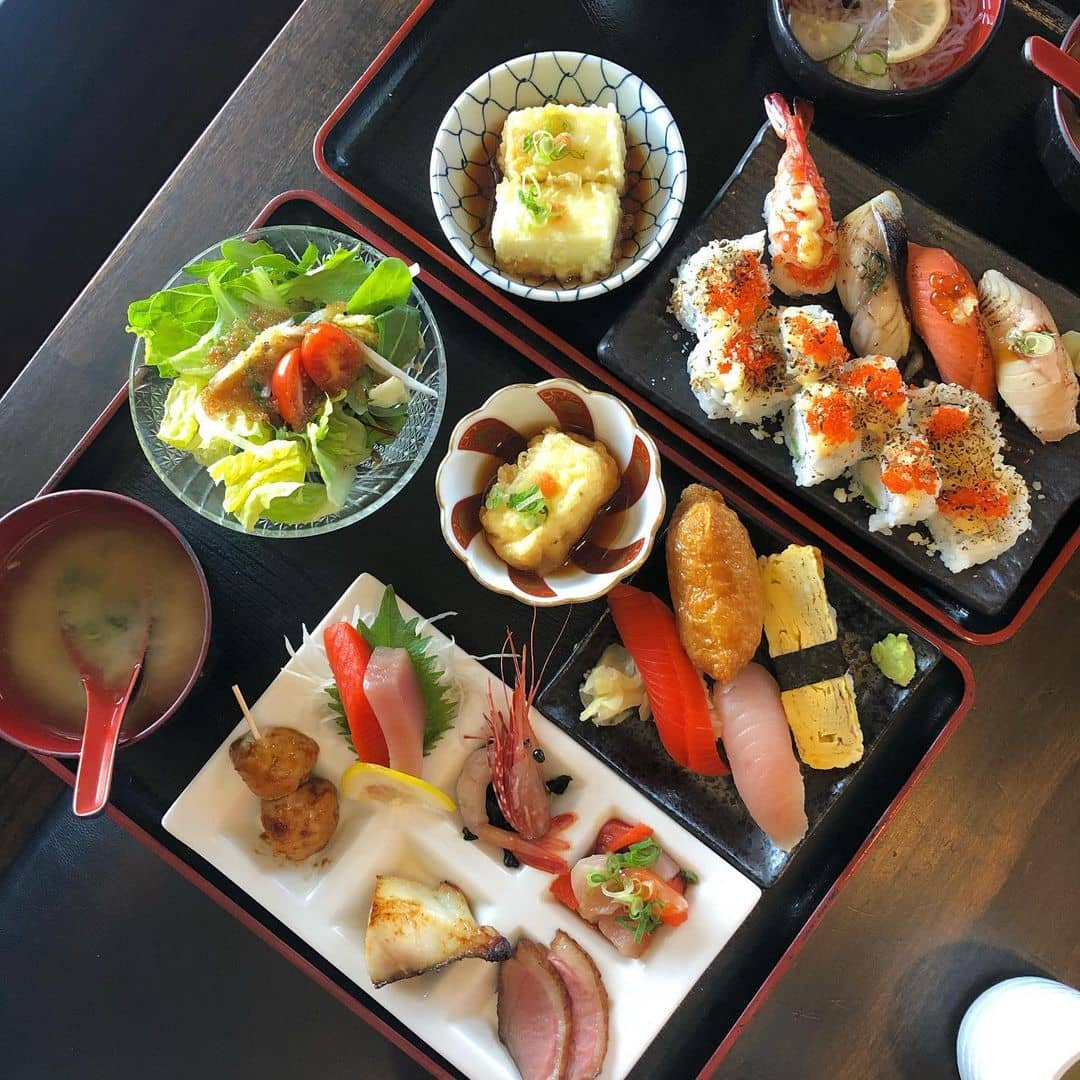 In Steveston, Ichiro is famous for its "Washoku spirit" in a cozy, traditional Japanese design.
It's been 15 years since Ichiro paved the way for Japanese cuisine in Richmond. To Koji – Ichiro's executive chef and the rest of the team, quality control, freshness, and traditional methods take center stage.
Freshly caught seafood is fetched straight to their sushi bar daily from Japan and Vancouver Island.
We highly recommend their Deluxe Assorted Sushi, featuring chef's choice assorted nigiri sushi and a half-half between salmon and tuna maki. This way, you're able to taste a bit of everything from salmon toro, chu-toro to BBQ eel to salmon roe.
Meanwhile, red tuna and hamachi nigiri are prepared above standards. Fatty, smooth, and melt in the mouth, Ichiro's nigiri have utilized local catches and Japanese fresh specialties to tickle your fancy.
Pro tip: The place is always packed! Make sure to make a reservation before heading over.
What to order: Deluxe Assorted Sushi, Red Tuna Nigiri, Hamachi Nigiri.
Address: 12011 2nd Avenue Richmond, BC V7E 3L6
Website | Instagram | Facebook
2. Kun's Omakase Bar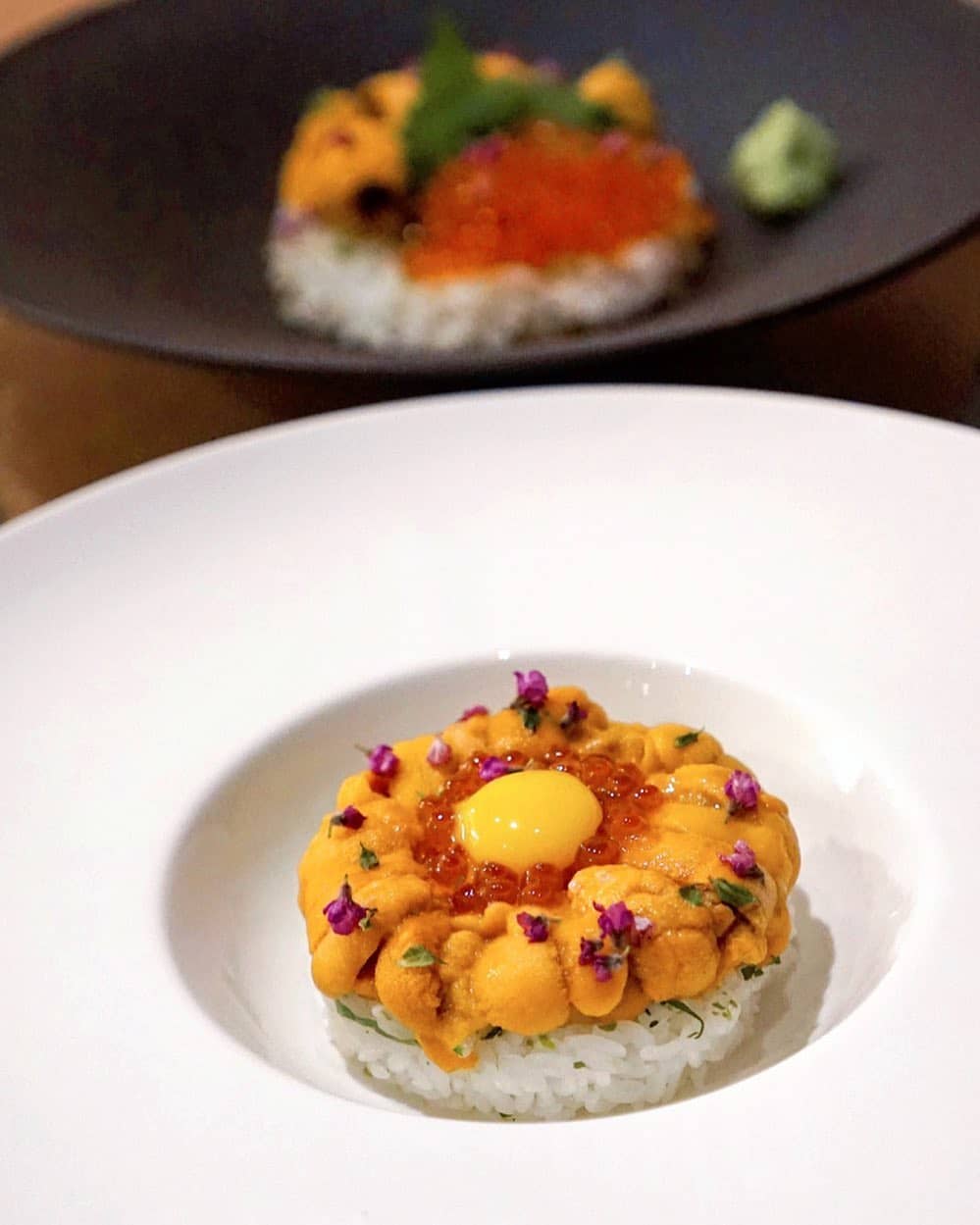 Kun's Omakase may be your next favourite spot in the heart of Steveston. Neat and tidy, this compact sushi bar is steeped in a homey ambiance, shining its torch on two large hand-painted Koi murals on the middle wall.
Locals flock here with one mission in mind: to splurge on upscale Japanese sushi served with real wasabi, which is very difficult to find nowadays.
Oshi-wise, their wagyu "box sushi" is to die for. Literally melts in the mouth, each wagyu slice infuses the rice so well with its mouth-watering fats.
Then the Aburi Nigiri Platter comes along with bite-sized mounds of mackerel and scallop perking up saying hello. Their scallop sushi is specifically fresh and smooth that surely demands a re-order.
When it comes to the must-haves, we definitely recommend getting the Zen Signature which is the best-value call with five pieces of sashimi, three pieces of oshi, and three pieces of nigiri served with miso and gomae.
What to order: Wagyu Oshi, Aburi Nigiri Platter, Signature Zen.
Address: 150 – 3500 Moncton Street Richmond, BC V7E 3A2
3. G-men Ramen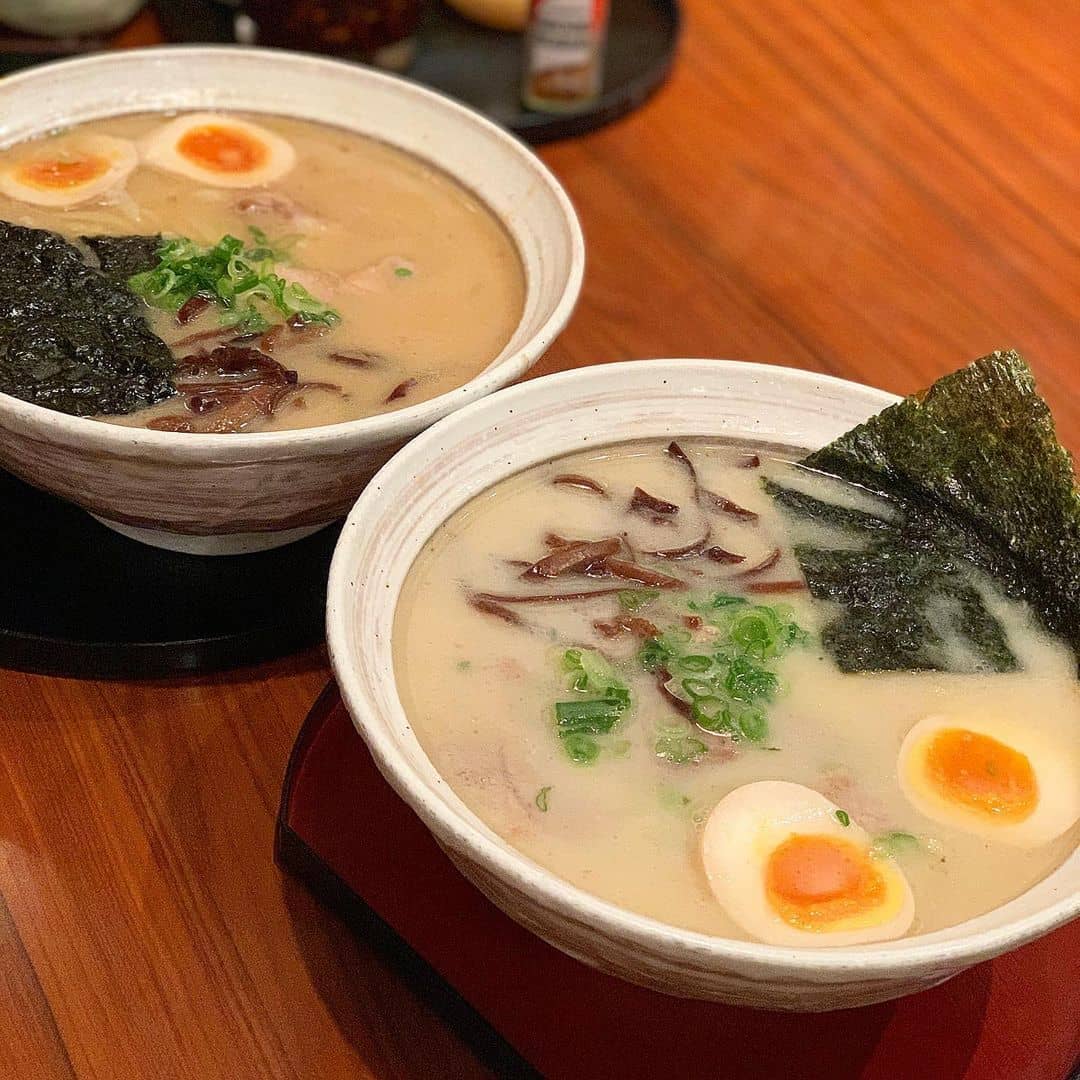 For many of us, a bowl of ramen is the perfect way to end the day. Ramen, when done well, appeals to our inner self as comfort food for the soul.
G-men Ramen in Richmond understands this well and they strive to make sure your bowl of ramen is made with care and devotion.
G-men makes an excellent Tonkotsu (authentic pork broth) with thick noodles and a variety of toppings to choose from. Their Ae soba (soupless noodles) is also pretty popular here. They also make amazing bowls and their Chashu Don (Bbq pork on rice) is a best seller.
Since their broth to noodle ratio is pretty good and the fact that they serve the noodles separately, G-men is quickly becoming THE place to stop by for authentic ramen.
What to order: Tonkotsu, Ae soba, Chashu Don
Address:
8391 Alexandra Road Suite 1160 Richmond, BC V6X 1C3
3711 Bayview St, Richmond, BC V7E 3B6
Website | Instagram | Facebook
4. Gami Sushi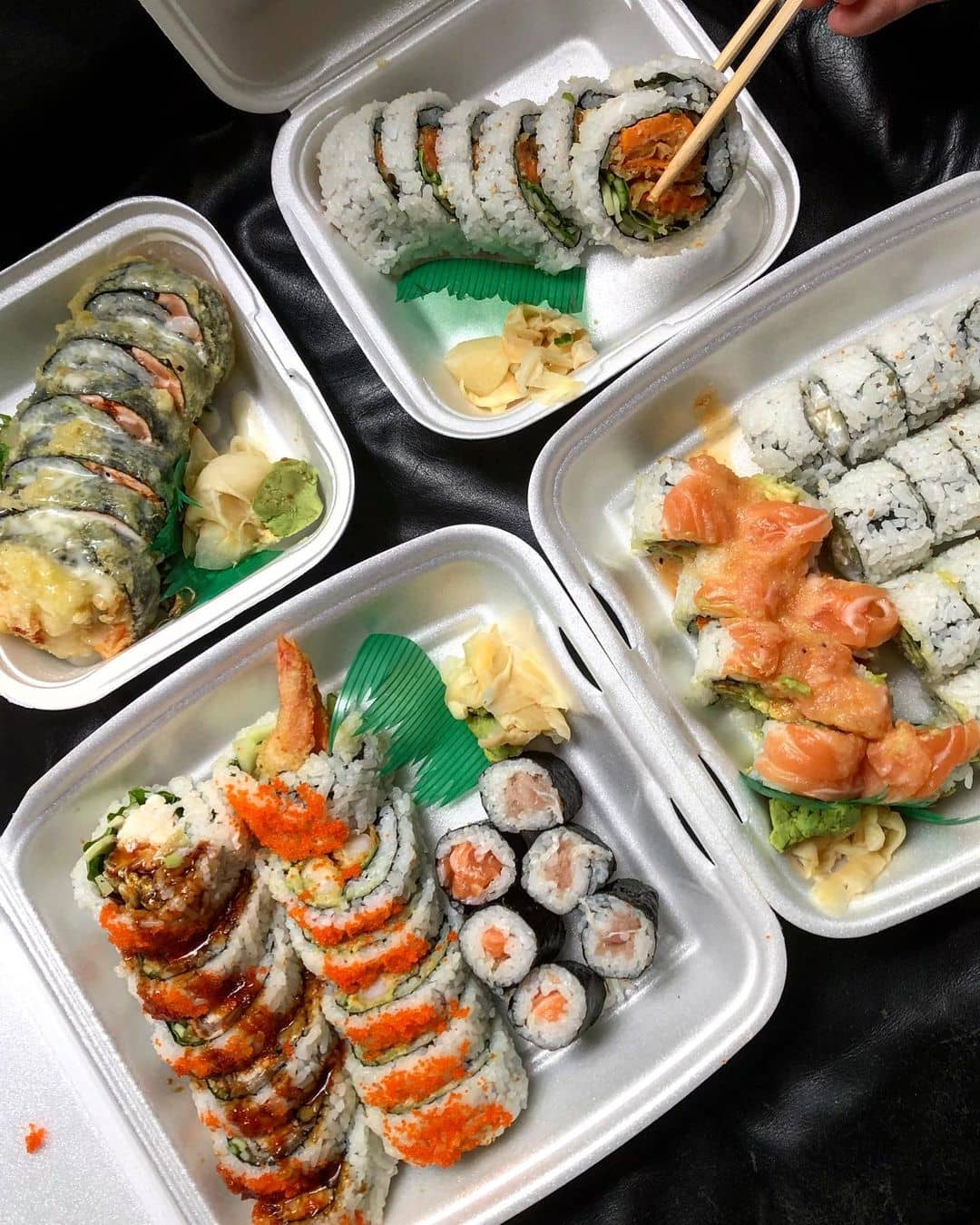 Priding itself on party trays and specialty rolls dished up in a classically bricked-out decor, Gami Sushi is tucked away in Broadmoor Richlea Centre where it can be packed at rush hours.
To keep up with their love for Japanese cuisine, local patrons specifically enjoy Gami's creative take on traditional rolls and combos.
We're talking about Deluxe Assorted Sushi which is an absolute must with 17 rolls of tuna, ebi, tako, ika, chopped scallop, hamachi, and a half-half of tuna and salmon.
Frequent diners know for sure that the best time to bask in this special set is by 4 PM each day when miso soup and salad are last served.
But that's not all! Three choices of vegetarian sushi here are rolled up with dignity, with ten fabulous Sweet Green Attack Rolls packed with colourful veggies and seasoned rice
Pro tip: You can actually save 10% on orders over $30.
What to order: Deluxe Assorted Sushi, Sweet Green Attack Rolls.
Address: 10111 Number 3 Rd #126, Richmond, BC V7A 1W6
5. Katsu San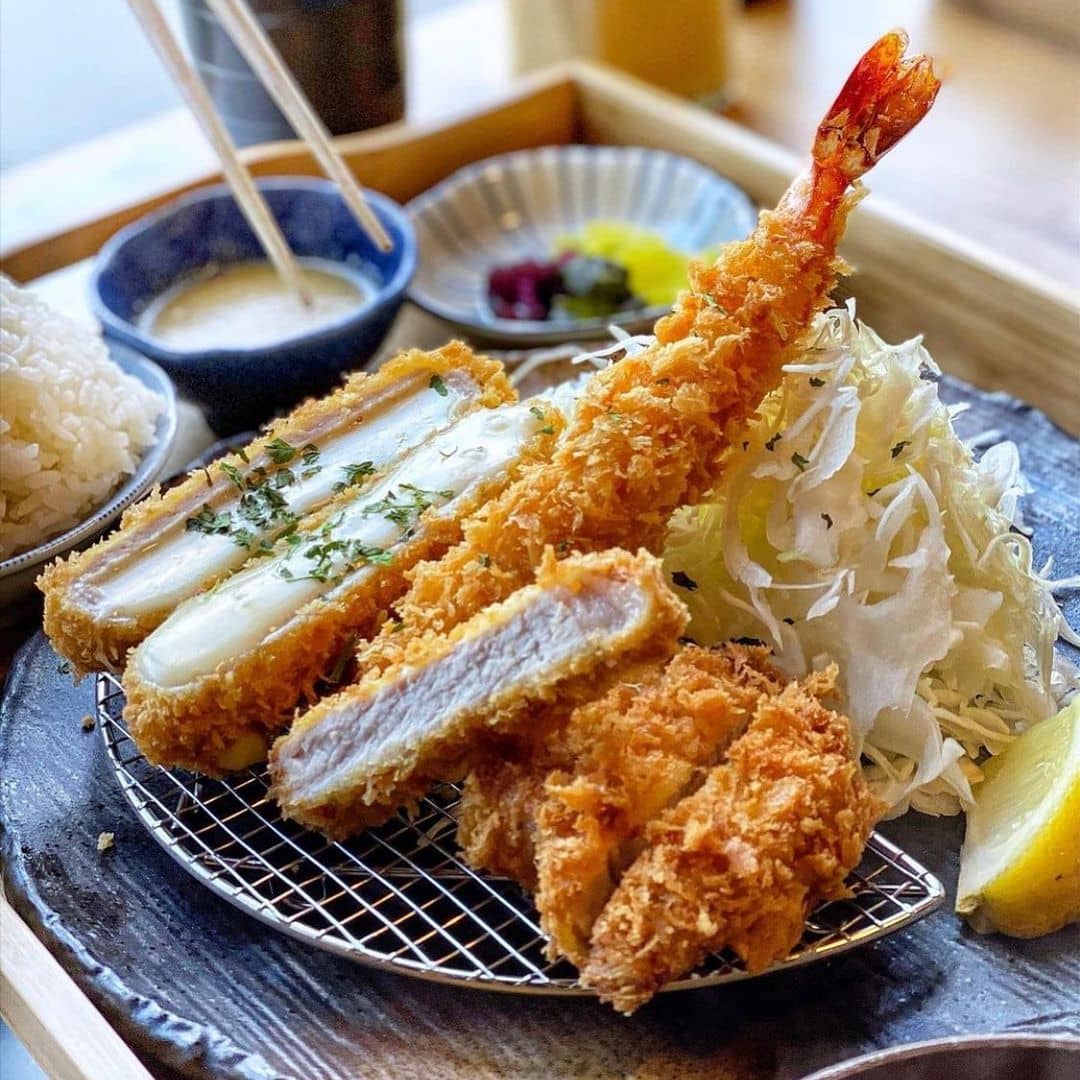 If you're a katsu lover in Richmond, flock over to Katsu San.
At Katsu San, they use their homemade breadcrumbs that are delightfully crispy and light with a subtle flavouring. Their pork cutlets are Koji-cured for 62 hours for maximum taste.
First on your list at Katsu San, should be the Tonkatsu Set, a dazzling array of breaded pork loin, served with shredded cabbage, rice, Tonjiru, Tsukemono and fresh Wasabi.
Ramen lovers should definitely order their Nagasaki Champon, a delightful serving of Tonkatsu soup based ramen with pork belly, fresh seafood, vegetables and tamago.
If you're more of the adventurous kind, then try their Cheese Katsu Set, which has deep-fried thinly-pounded pork meat over a thick block of mozzarella cheese.
What to order: Tonkatsu Set, Nagasaki Champon, Cheese Katsu Set
Address: 110-6011 No.1 Road, Richmond, BC V7C 1T4
Website | Instagram | Facebook
6. Sushi Lovers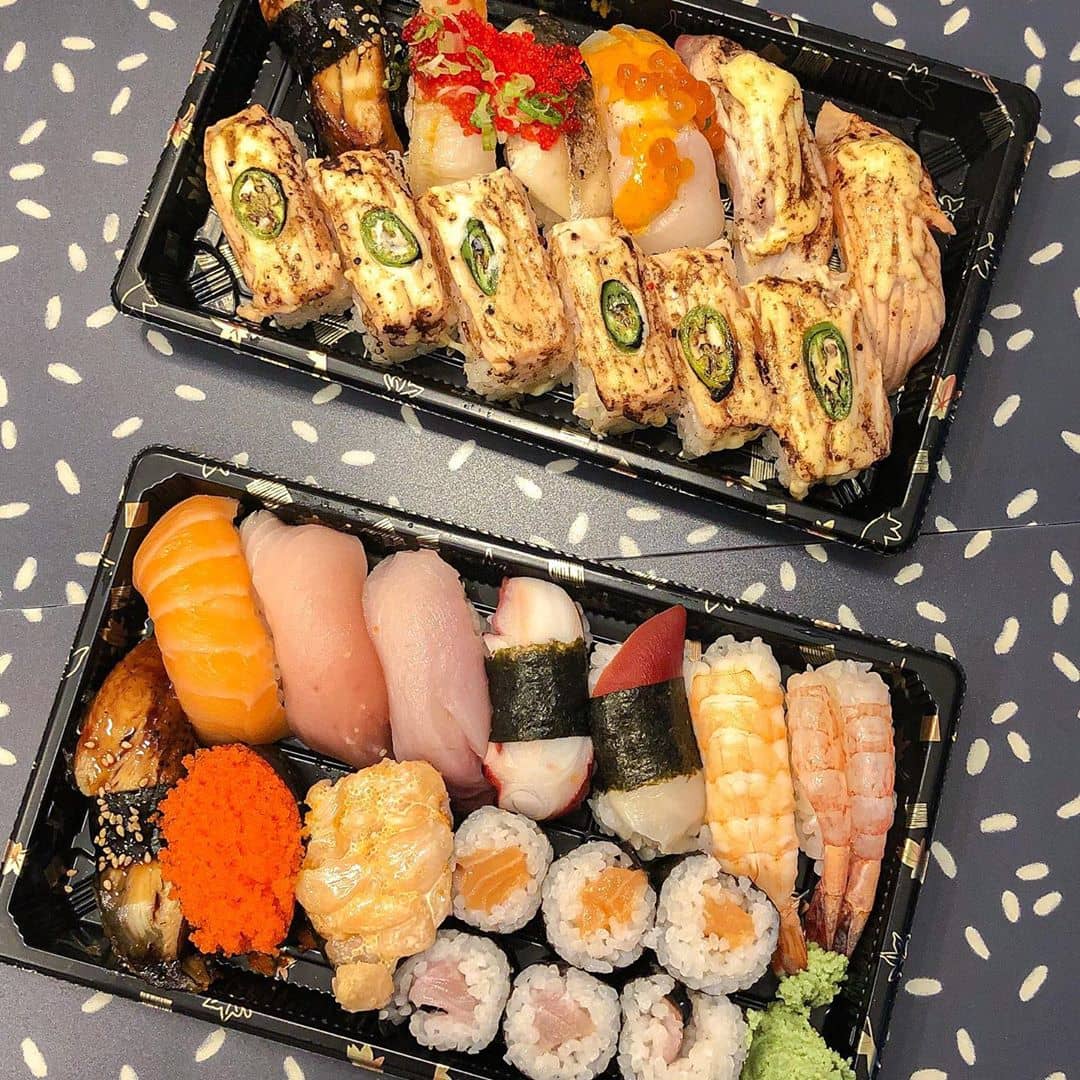 A teeny-tiny eatery looming out of a quiet corner between Blundell and Maccallan Roads, Sushi Lovers has a casual interior where generous portions come at affordable prices.
We highly recommend their Aburi Lovers Special Set. You'll have a large tray blanketed with hefty portions and fresh fish flame-seared to perfection.
Each of the six aburi nigiri pieces inherits a slightly smoky, nutty flavour that unlocks that warm and soft undertones in the fatty fish.
For a fresh spin on your common sushi scene, their Mermaid Oshizushi becomes the house's signature.
Seductive and slightly chewy with a clean finish, their hamachi yellowtail works magic on each perfectly contoured oshi before it's topped with gently seared hotate for a crispy touch.
P.S. If you've got someone's birthday coming up and are looking for a birthday cake, Sushi Lovers has a sushi cake that may be up your alley.
What to order: Aburi Lovers Set, Mermaid Oshizushi
Address: 170-4775 Blundell Road, Richmond BC
Website | Instagram | Facebook
7. Takeya Sushi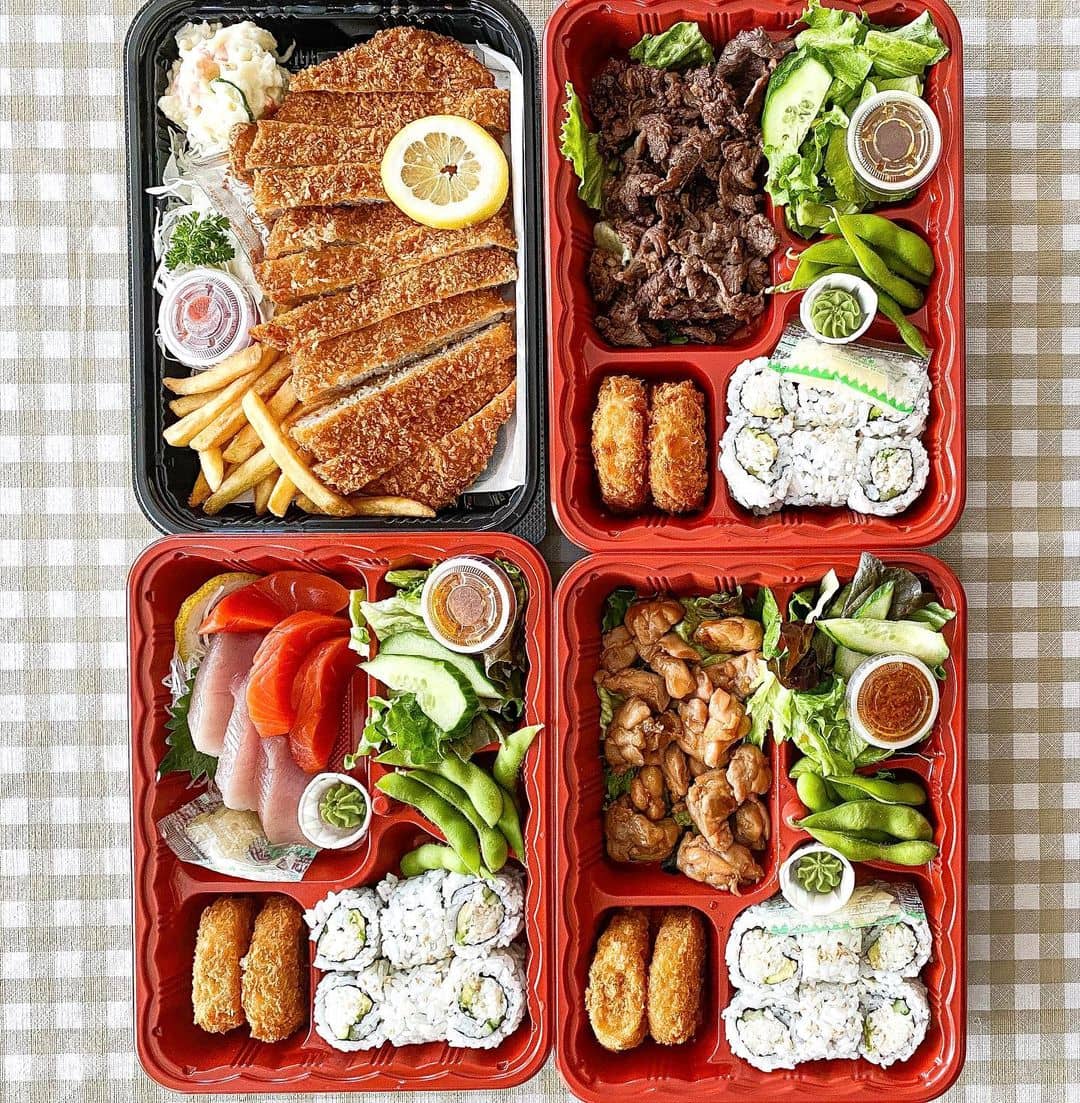 Imagine "On The Run Convenience Store" combined with a Japanese restaurant, Takeya is a household name whose mission is to normalize grab-and-go sushi.
Hidden behind the closed door of a small, relaxed eatery inside a mall is a series of vending machines chock full of takeaway sushi trays, traditional rolls, and modern recipes.
Right here, the no-frills joint prides itself on a variety of rolls and combos. While aburi, ebi, kani and uni sound familiar, pre-selected sets stand out from the crowd.
As for nigiri, their Takeya Nigiri Combo is definitely a steal! Buttery and smooth, each tuna and salmon roll is flamed-seared to perfection, just enough to enhance the natural flavour and texture.
If that calorie count holds you back in doubt, don't forget to swap white rice to brown! Flexibility has gone a long way here, introducing a modern take on traditional sushi with vegetable cones like Avocado Roll and Sweet Potato Roll promising to be your weekly ritual.
When we say they have all the sushi options, they really have it all. Takeya Sushi will definitely "take ya" to sushi heaven!
What to order: Takeya Nigiri Combo, Avocado Roll, Sweet Potato Roll.
Address: Seafair Mall 17-8671 No.1 Rd. Richmond B.C.
Website | Instagram | Facebook
8. Wasuta Pasta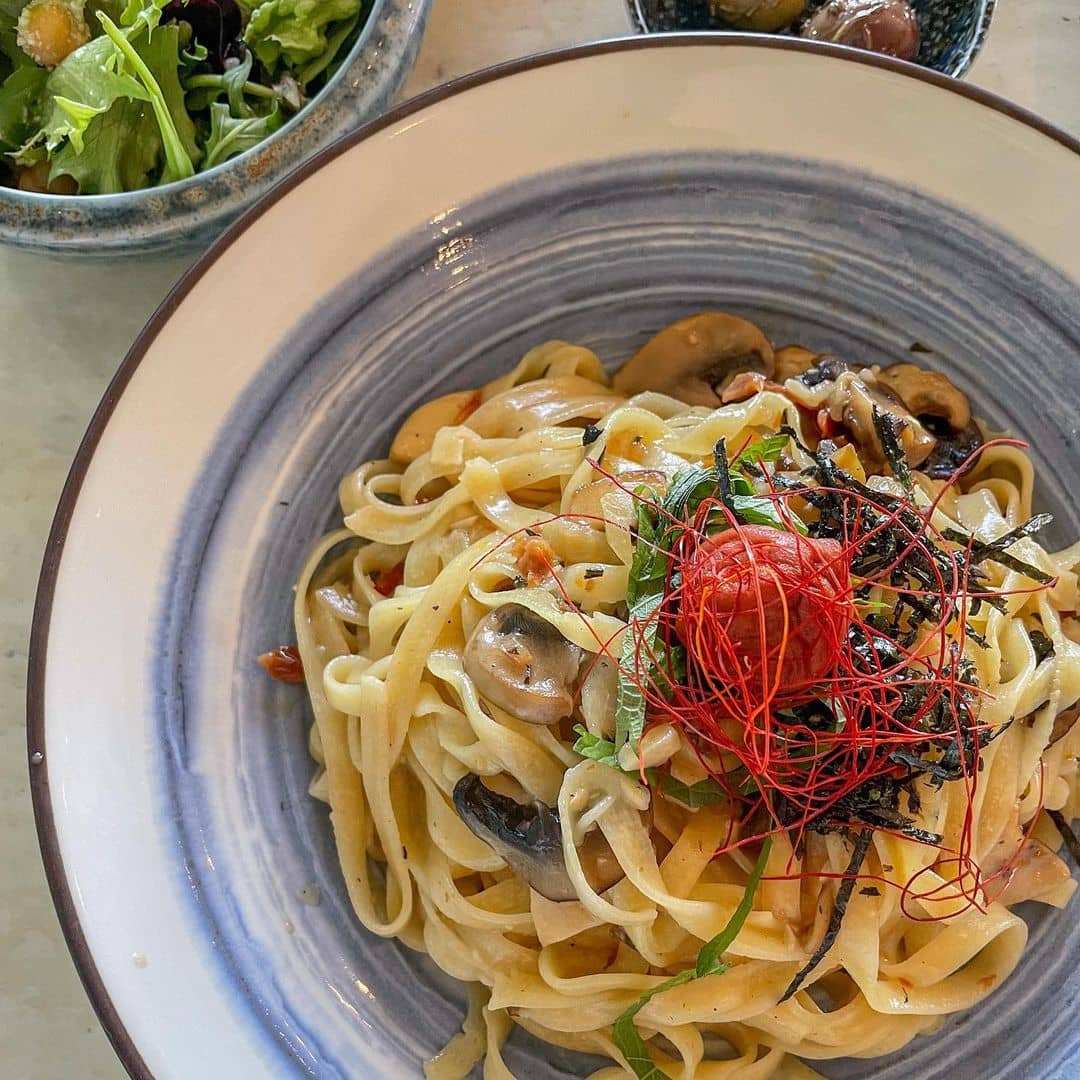 Wasuta Pasta is a casual Japanese-styled pasta joint that is tucked away in a non-discreet building overlooking the Fraser River. As they make their own pasta daily, the food here has a fresh and zesty flavour.
Their Spaghetti Mentaiko Carbonara is already making a pretty big splash for having the right blend of sauce and mentaiko. The Fettuccine with scallops and uni cream sauce is simply divine.
We highly recommend the creamy crab croquette and the Sicilian Style Hamburger steak. Finish off your excellent fusion meal with some matcha tiramisu or yuzu olive oil cake.
What to order: Spaghetti Mentaiko Carbonara, Fettuccine, creamy crab croquette, Sicilian Style Hamburger steak, matcha tiramisu, yuzu olive oil cake
Address: 202 – 7080 River Road, Richmond, BC V6X 1X5
Website | Instagram | Facebook
9. Yuu Japanese Tapas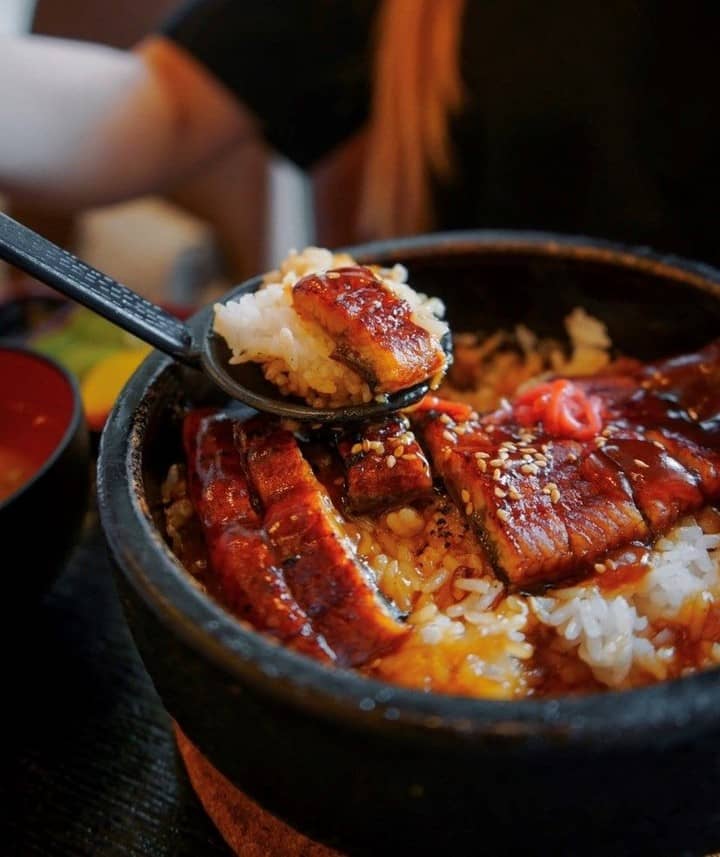 The careful preparation of food and its presentation is one of the hallmarks of Japanese cuisine, and for a true celebration of that tradition, Yuu Japanese Tapas is the place to go.
The menu is packed with a dazzling assortment of tapas dishes from ramen and udon to curries. This is a great casual spot to bring out-of-town guests, or just for an evening of fun with friends.
When you're there, start off with the Curry Croquette that's crispy on the outside, and soft and full of flavour inside. The Grilled Unagi Don is another must-try and comes served piping hot in a stone bowl.
For dessert, the Wagashi Boba Anmitsu gets five stars from us!
What to order: Curry Croquette, Grilled Unagi Don, Wagashi Boba Anmitsu
Address: 1118 – 3779 Sexsmith Road Richmond, BC V6X 3Z9
Website | Instagram | Facebook
10. Sanpoutei Ramen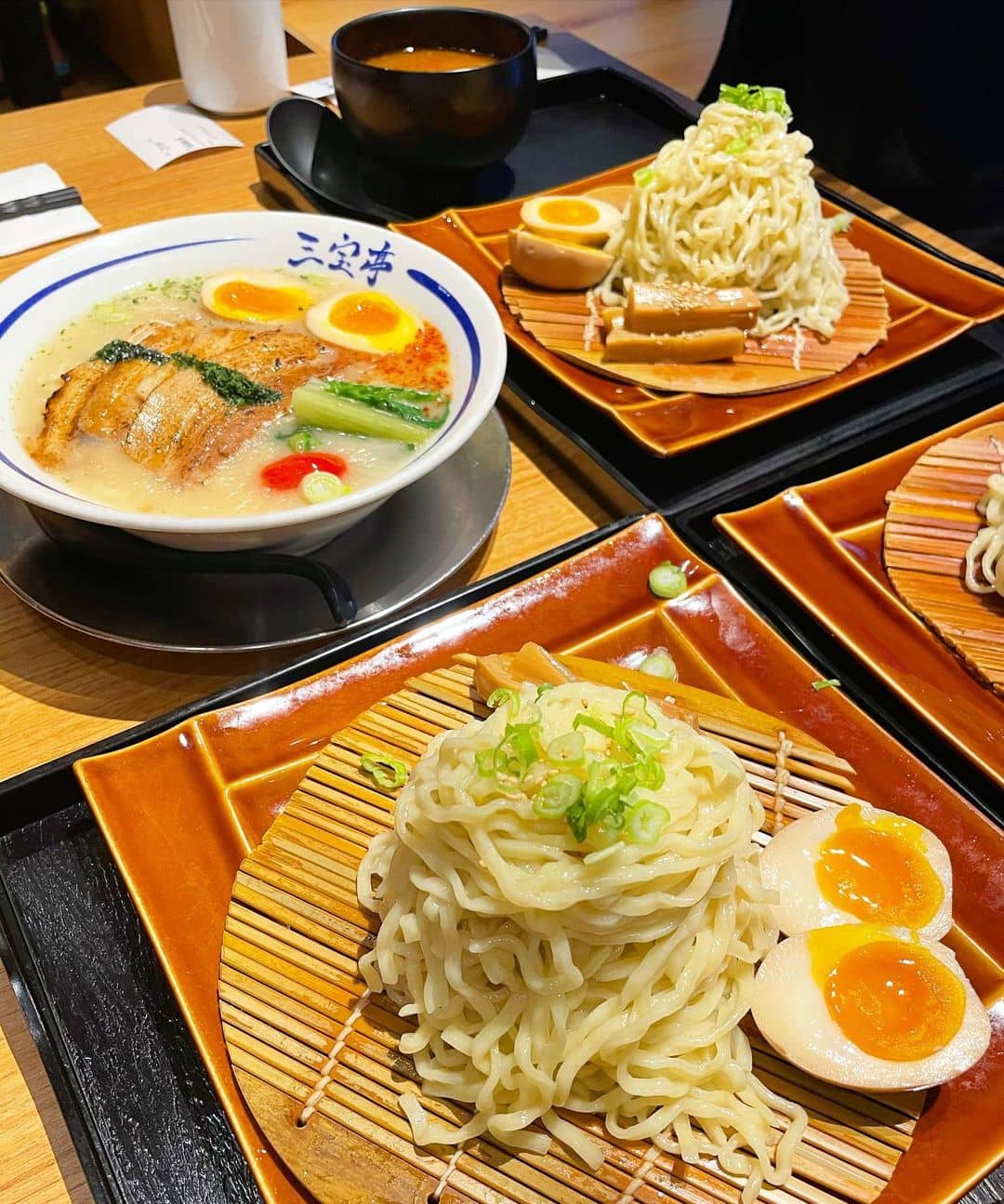 Believe it or not, this restaurant actually makes both the broth and noodles in house! You won't only fall in love with their food but also leave in awe of the place.
We highly recommend their Tsukemen. It is a fish-based broth that is served with chewy noodles and half-boiled egg.
Note that the noodles are plated separately and are meant to be dipped into the broth before slurping all its goodness.
Pro tip: If you want to have some spice in your life get the spicy version of their Tsukemen. It has just the right amount of kick to keep you eating more.
What to order: Tsukemen
Address: 160 – 4328 No. 3 Road, Suite 160, Richmond BC V6X 2C2 (Beside Parker Place)
Website | Instagram | Facebook
We hope you try out these amazing Japanese restaurants in Richmond we handpicked for you to stop by and enjoy some authentic and traditional feasts.
Looking for more recommendations? Take a peek at our picks of the best restaurants in Richmond!