The reputation of Lonsdale Quay lies in its attachment with the SeaBus terminal and the bustling Lonsdale Quay Market. However, more than just a shopping hub, Lonsdale Quay makes a perfect day trip from downtown Vancouver with its prime location and an array of leisure pursuits.
Here's to smoothen your trip to Lonsdale Quay with this complete travel guide!
Where Is Lonsdale Quay?
Located on the North Shore of Vancouver in the Lowers Lonsdale neighbourhood, Lonsdale Quay is a big hit when it comes to shopping and dining. Within only 15 minutes riding a sea bus from downtown Vancouver, you'll end up in one of the most remarkable shopping neighborhoods in the city.
Granted with a gorgeous view over Vancouver's splendid skyscrapers facing a bustling harbor, Lonsdale Quay carries its torch on the Lonsdale Quay Market offering local gourmet, fresh farmer's produce, and a wide array of boutique-style shops.
History of Lonsdale Quay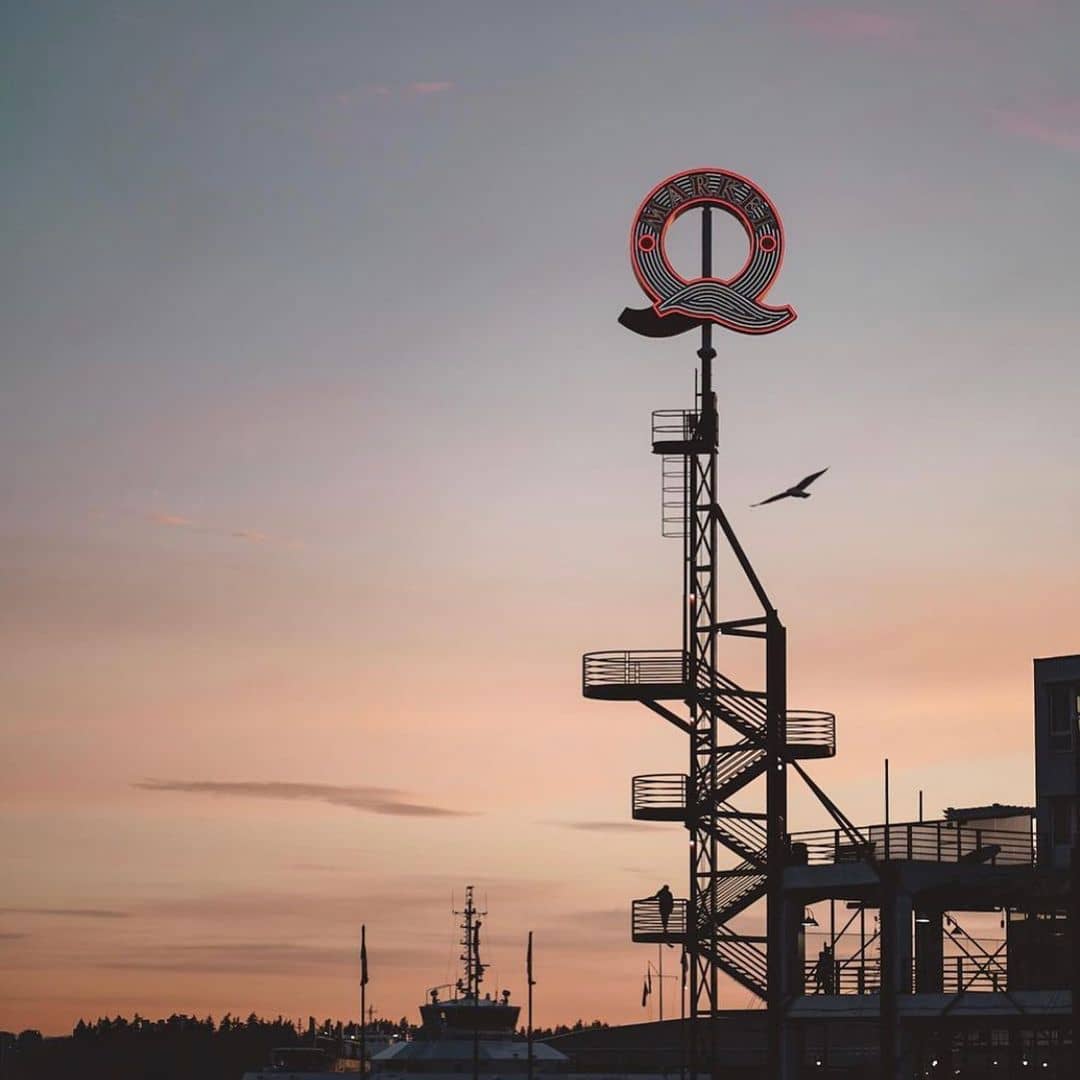 The uninspiring appearance has fooled many first-time visitors with its bland concrete look of the SeaBus terminal. You're much likely to be caught in the same trap if you refuse to give Lonsdale Quay a chance to reveal its fascinating sides.
One of the coolest things when talking about Lonsdale Quay is history. Lonsdale Quay has been long seen as an entrance to North Shore's oldest neighbourhood, Lower Lonsdale. It took root as a war shipyard until it was transformed into a ferry then a SeaBus terminal in 1977.
Going strong for nearly half a century, Lonsdale Quay shares a slice of the North Shore's history as a point of importance and cultural relevance. Today, Lonsdale Quay sits atop travelers' bucket list for weekend getaway destinations from downtown Vancouver as well as a significant shopping hub in town.
How to Get to Lonsdale Quay?
Ride the SeaBus Ferry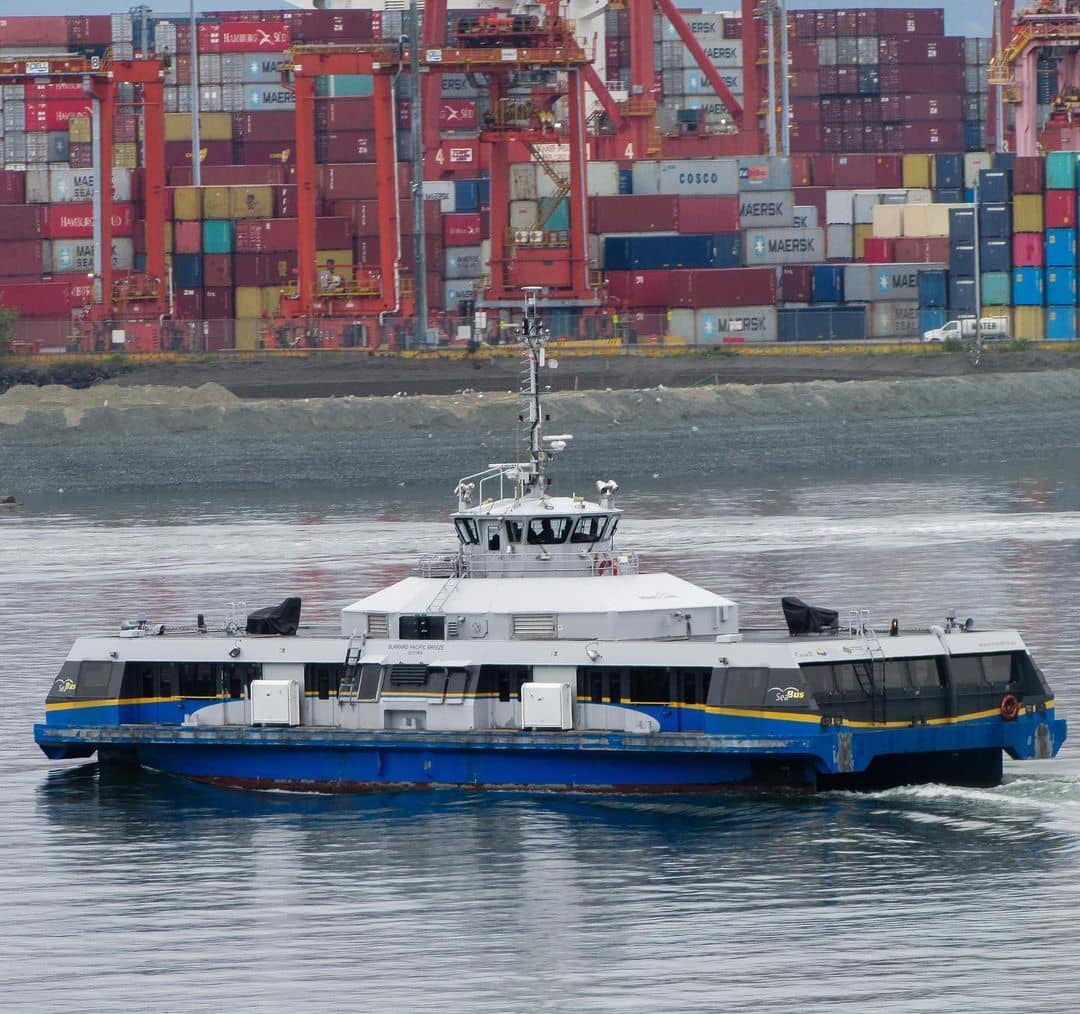 The most common way to hit Lonsdale Quay from Vancouver is taking a SeaBus. You will cross the Burrard Inlet where you can capture the scenic waterfront with a cityscape background. This harbor-hopping ride takes you less than 15 minutes along with other freighters, tugs, float planes, and cruises zipping up and down the bustling waters.
To take the seabus ferry, head to Waterfront Station in downtown Vancouver and cross the long skywalk.
Cross the Lions Gate Bridge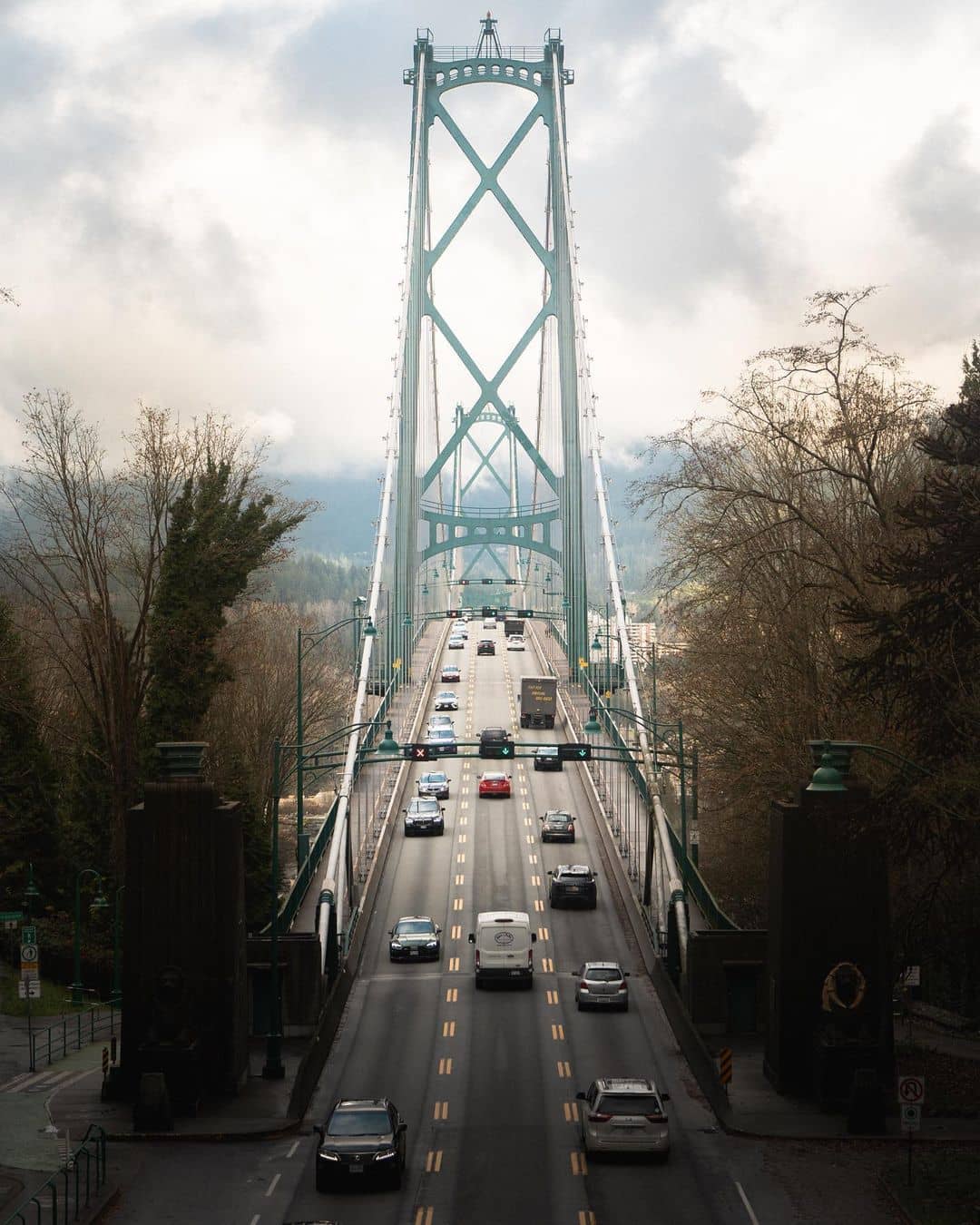 Some other alternatives to be considered are driving your own car, cycling, and taking a taxi. You'll be crossing the majestic Lions Gate Bridge if opting for any of these choices.
Things to Do in and around Lonsdale Quay
The venues we mention below host regular outdoor community events where you can live up to the hype and max out your experience. Make sure to check out their websites for the latest updates and events!
1. Let The Kids Cool Down At Shipyards Splash Park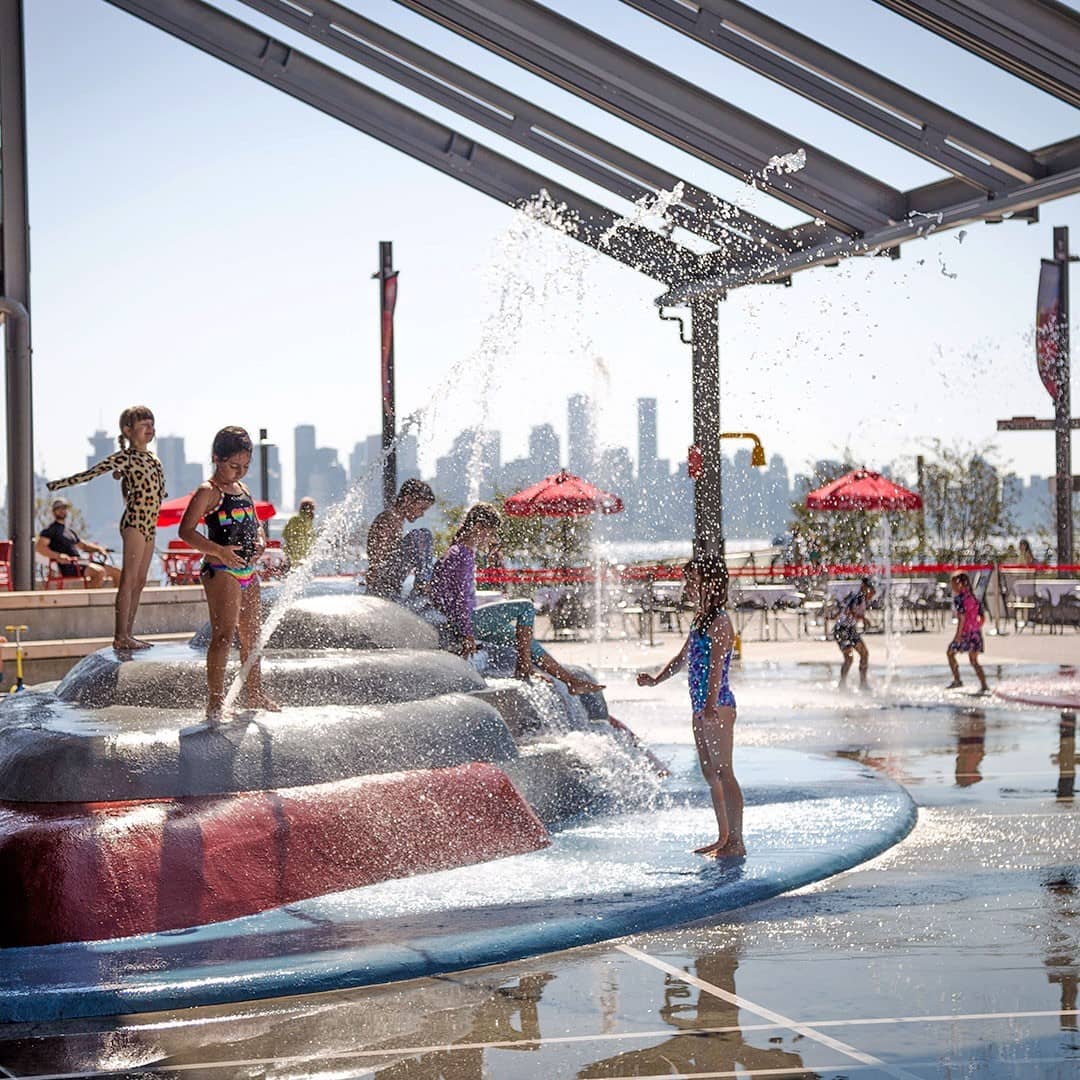 Taking a splash at Lonsdale Quay Shipyards Splash Park is the biggest hit to the kids! There's no better place to plunge into the pool and cool off under the scorching sun. Walk your little ones around the water oasis barefoot to beat the heat before recharging with a homemade lunch while kicking back at a picnic table.
Address: 125 Victory Ship Way, North Vancouver, BC V7L 0B3.
2. Enjoy The View At Waterfront Park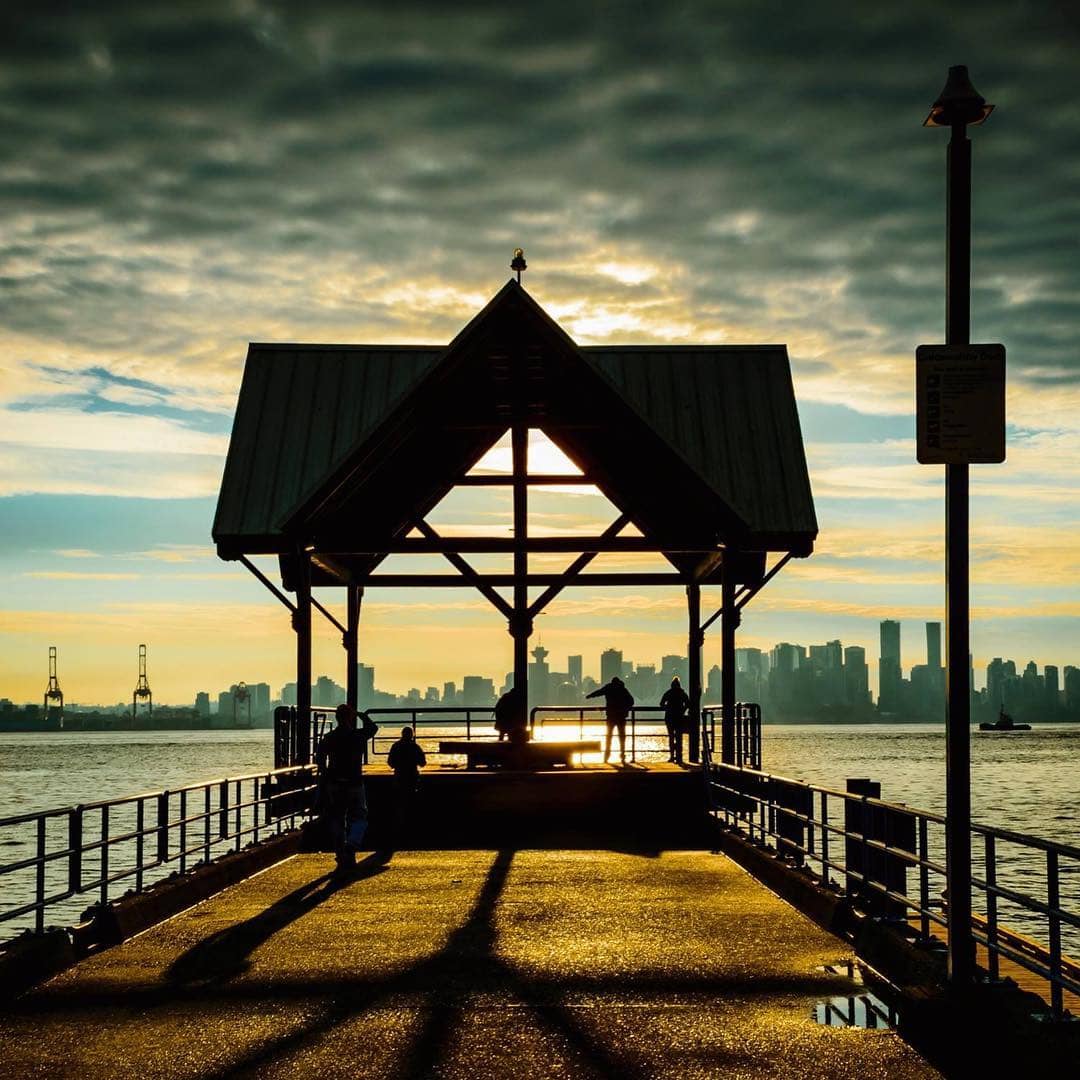 Looking for a cooler way to reconnect with nature without missing out on the main happenings in North Vancouver? Head to the Waterfront Park and call it a day! Get ready to enjoy the best family outing day at this snug park nestled on the banks of Vancouver Harbor!
Take a long stroll along the bank and soak in the panoramic view of the Vancouver skyline and the Burrard Inlet. Bring your camera along and capture the stunning public art, a maritime memorial, and the natural beauty of North Shore Vancouver during fall.
Traveling with kids to Lonsdale? Feel free to let them rock the playground after getting down for a family picnic! There's a handful of walking trails around the park that's worth picking up some exercise.
Address: 200 Esplanade W, North Vancouver.
3. Take A Walk At Victoria Park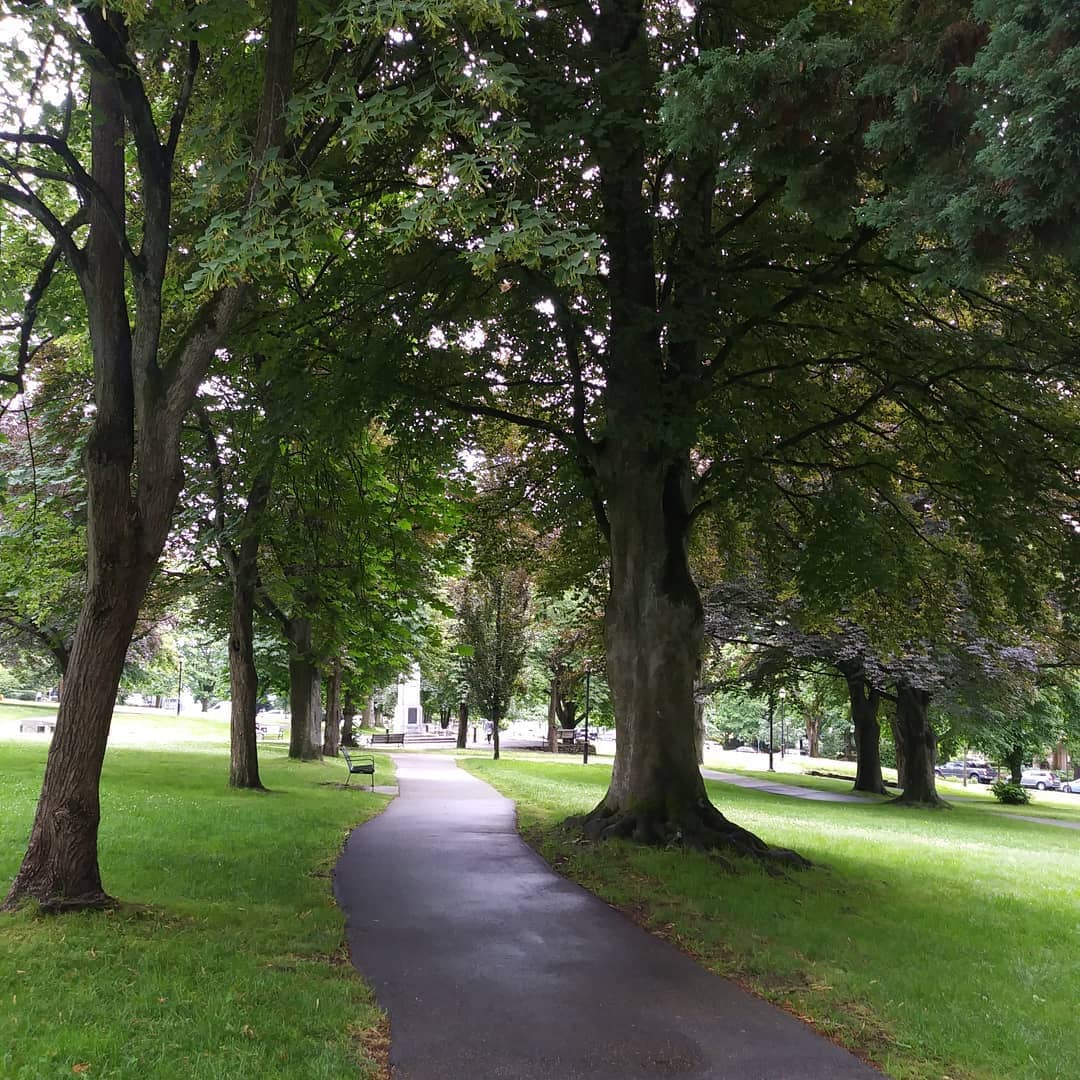 Victoria Park is the cream of the crop when it comes to photo-worthy spots around Lonsdale Quay. The park reminds you of the bygone days with its calm and colorful setting. Peppered by colorful flower beds displaying a typical charm of an English garden.
Passionate nature photographers will find Victoria Park a dream come true as there's a range of interesting indigenous trees scattering throughout this gigantic green oasis. Don't forget to grab some lunch and a blanket to enjoy the balmy sunny day after strolling along the paved path on a bicycle.
Address: 650 Lonsdale Ave, North Vancouver, BC V7M 2G8.
4. Take A Peek In The Polygon Gallery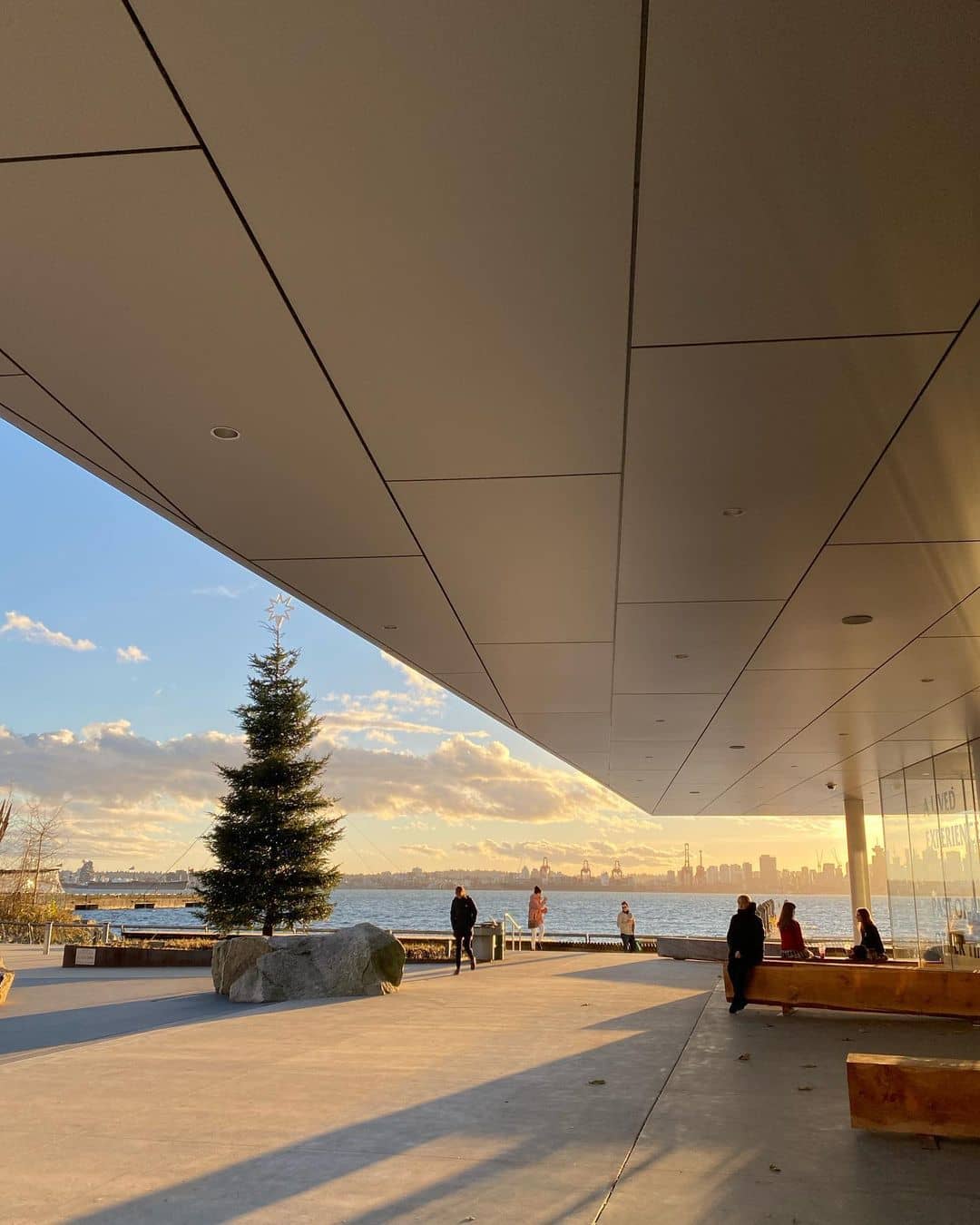 With a short walk from Lonsdale Quay, you'll end up at the fascinating complex of the Polygon Gallery perched on The Shipyard's Waterfront. The Polygon Gallery becomes such a huge source of inspiration with its limelight torched on the photography and media-based art. The display is renewed every month with each exhibition being artistically expressed. The whole gallery oozes art vibes and you surely want to come back for more!
Address: 101 Carrie Cates Ct, North Vancouver, BC V7M 3J4.
Website | Facebook | Instagram
6. Visit The Lonsdale Quay Market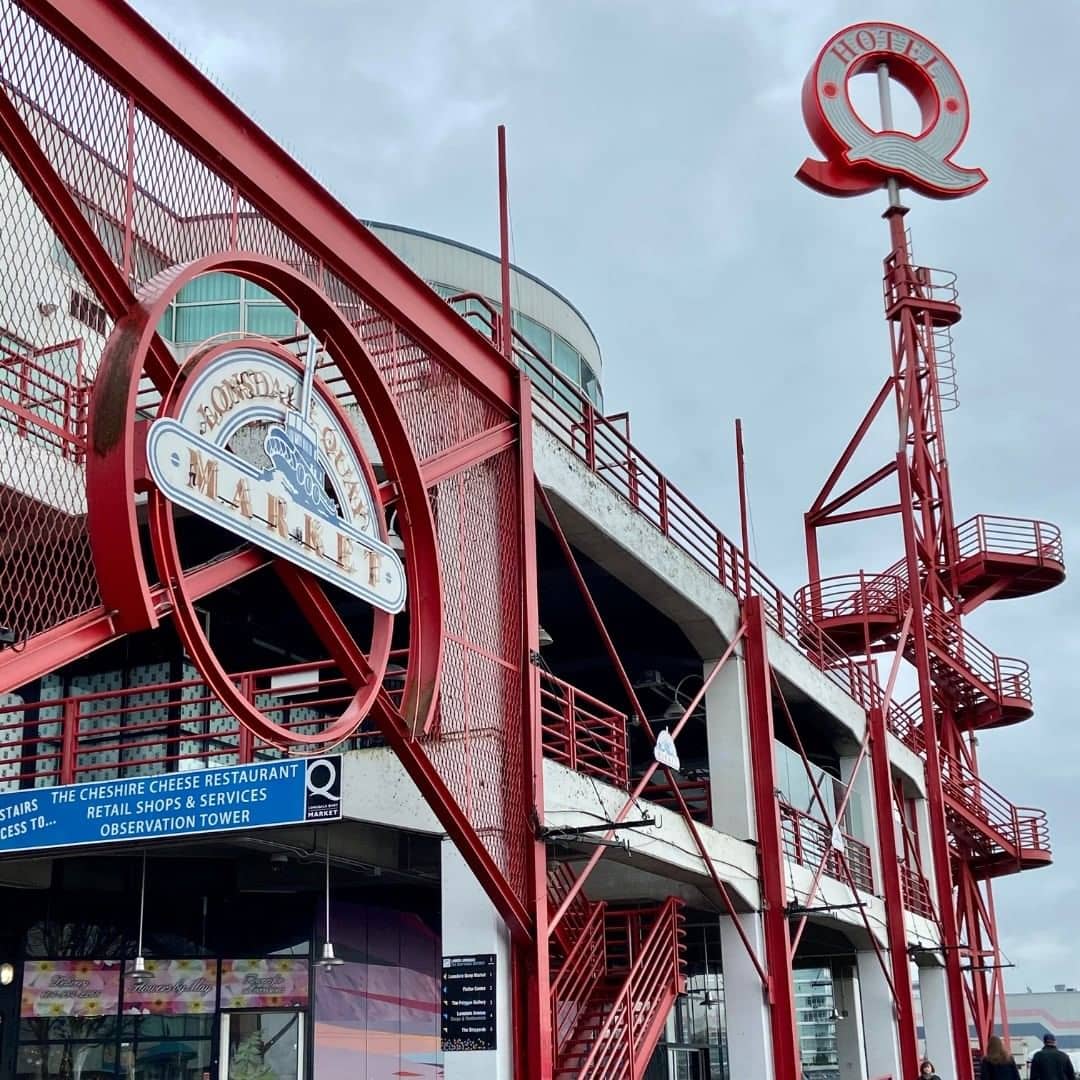 Save the best for last, Lonsdale Quay Market is the last thing you want to skip when visiting this part of North Vancouver! It's a solid statement to claim that Lonsdale Quay Market is not only the most sought-after spot in the area but also an incredible shopping hub in Vancouver.
This marketplace features authentic and locally-sourced produce coming from 80 farmers' restaurants and stalls. Going strong since 1986, Lonsdale Quay Market is a haven for big foodies and shopaholics where you'll immerse into an assortment of fresh food, baked goods, jewelry, regional designer's clothing unique to Vancouver.
Address: 123 Carrie Cates Ct, North Vancouver, BC V7M 3K7.
Website | Facebook | Instagram
7. Check Out Edgemont Village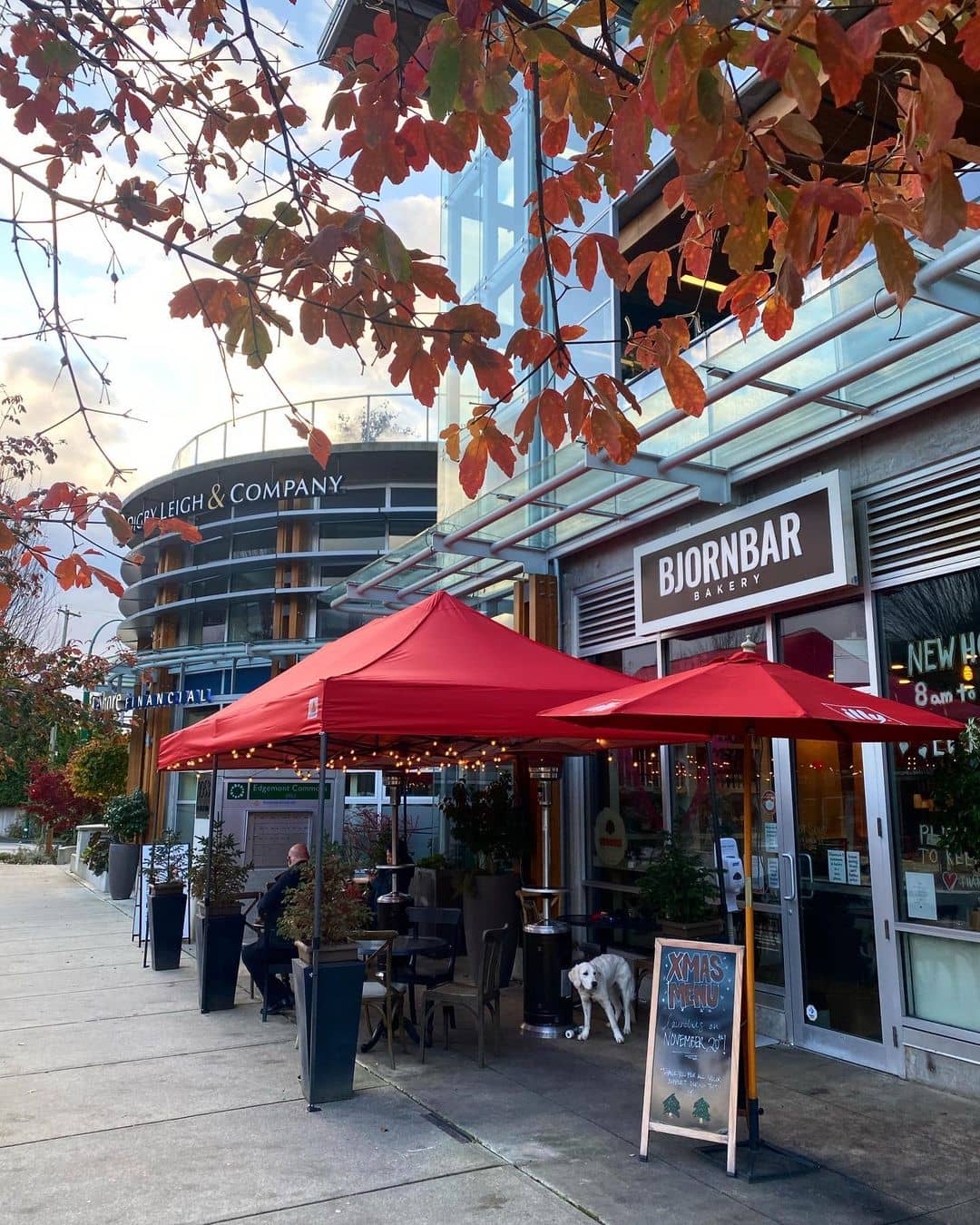 Within a short car ride from Lonsdale Quay, Edgemont Village appears to be a quaint town filled with distinctive architectural features to blow your mind. Sitting beneath Grouse Mountain, Edgemont Village gives you a feeling of a mountain resort town where many visitors stop by to dine out and pick on artisanal keepsakes.
The enchanting, cozy vibe along with the full-on food scene bring Edgemont a unique sense of an off-beaten-path getaway, a distinct identity Edgemont has to offer.
Address: 3145 Edgemont Blvd, North Vancouver, BC V7R 2N6.
8. Meet Some New Friends At Maplewood Farm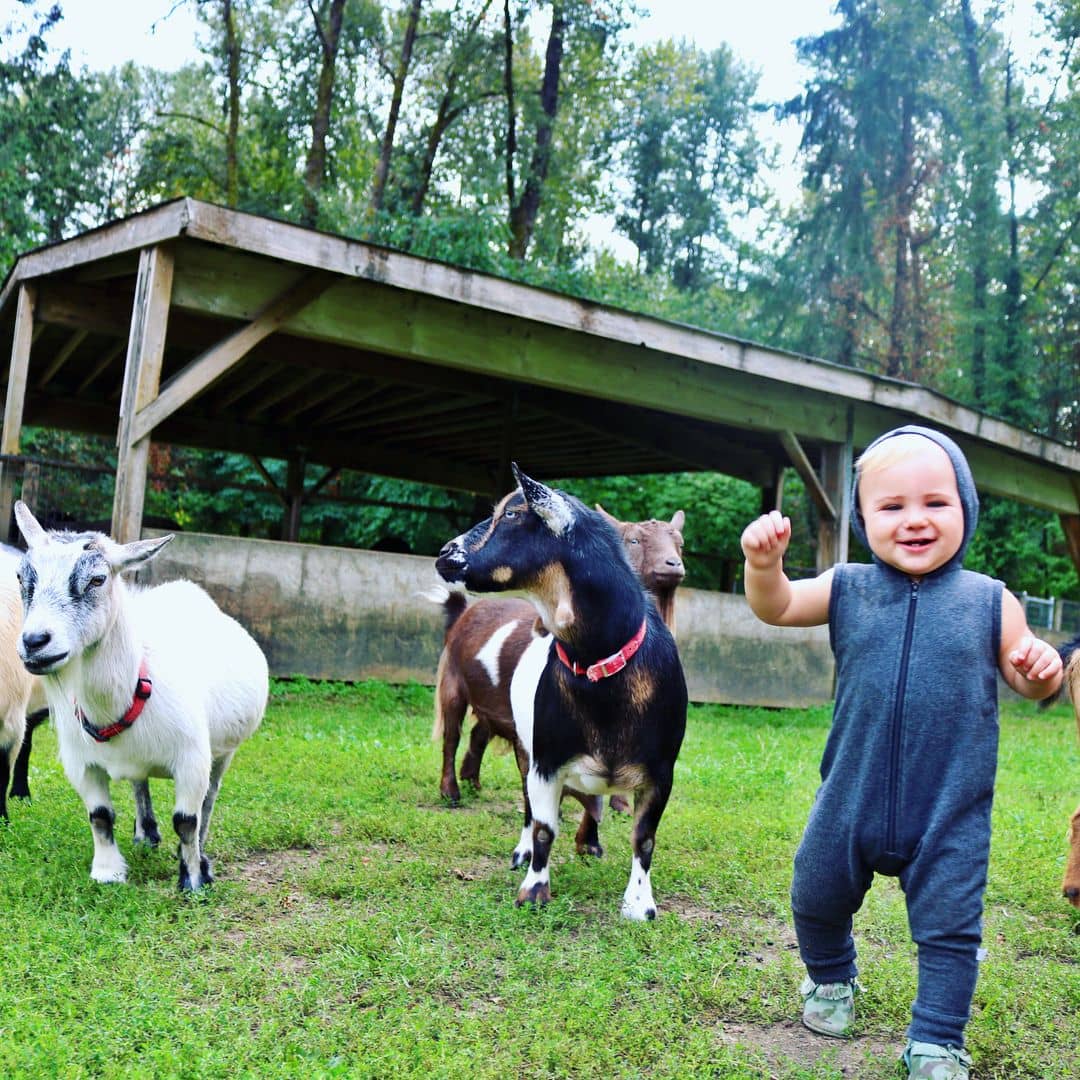 One of the most loved and visited attractions near Lonsdale Quay, Maplewood Farm is a perfect hideout for families with kids. More than just a tourist attraction, Maplewood Farm can be seen as an educational center where your little ones get to learn about different animals living on the ranch. Let them play with the pigs, sheep, rabbits, chickens, and donkeys to develop their senses of connection, empathy, caring, and responsibility.
Address: 405 Seymour River Pl, North Vancouver, BC V7H 1S6.
Website | Facebook | Instagram
9. Walk The Capilano Suspension Bridge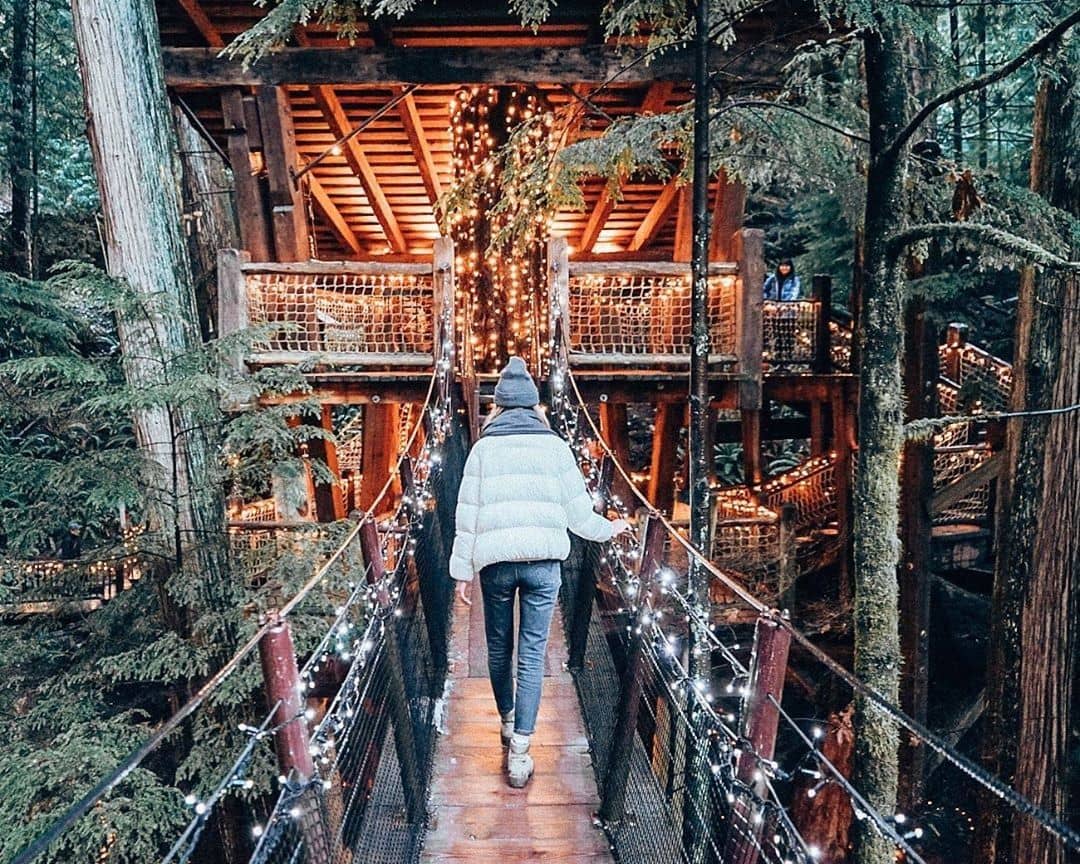 A 10-minute ride from Lonsdale Quay leads you to one of the most visited attractions in Vancouver, the Capilano Suspension Bridge. Taking the world by storm with its adventurous walking path hovering 70 meters off the soaring Capilano River, Capilano Suspension Bridge is a big hit for thrill-seekers with its panoramic view of the thriving rainforest and the distant canyon.
Call it a venturesome stop-over from downtown Vancouver or a photogenic spot by Lonsdale Quay! You need at least two hours at the place to experience it to the fullest!
Address: 3735 Capilano Rd, North Vancouver, BC V7R 4J1.
Website | Facebook | Instagram
10. Go For A Hike Or Ski Run At Grouse Mountain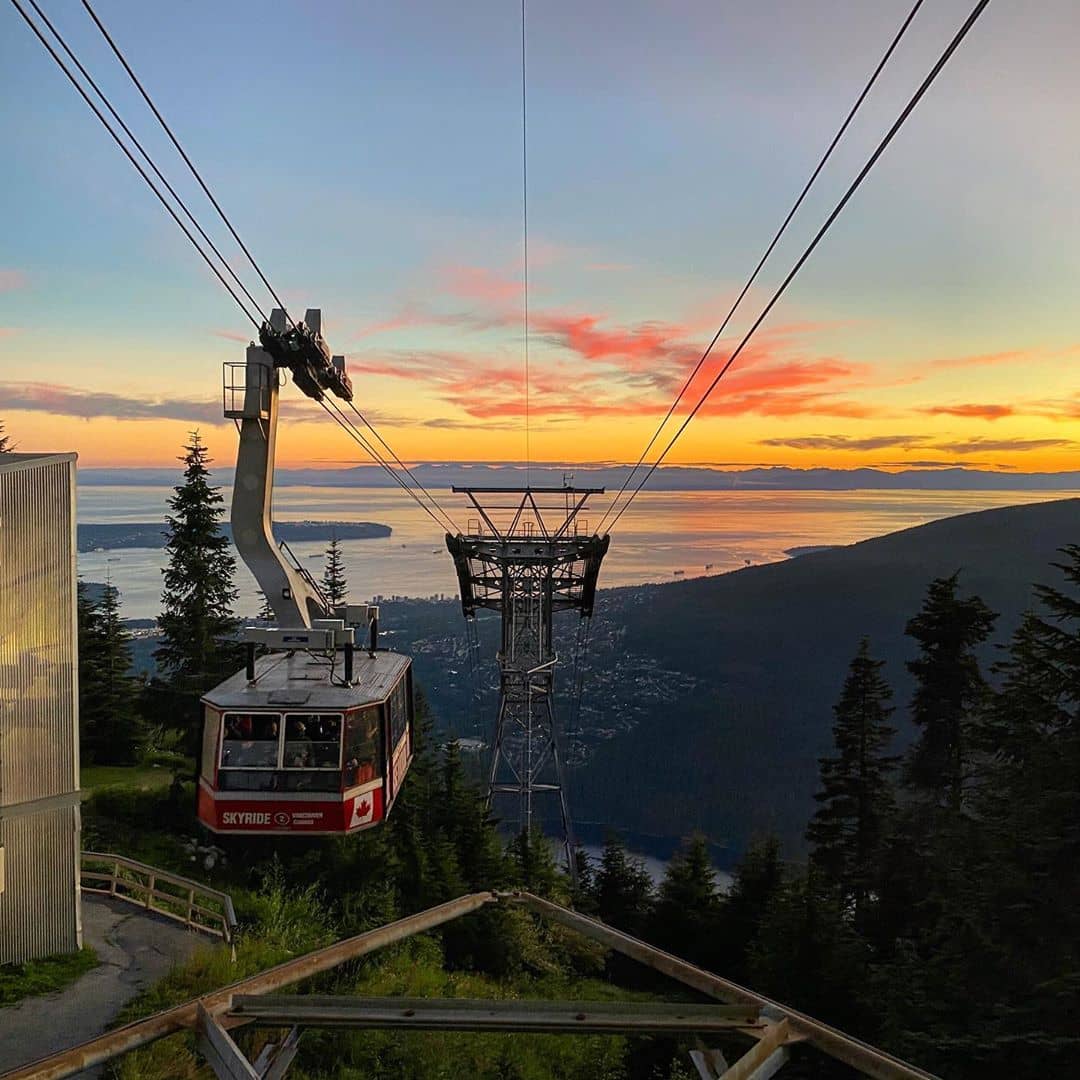 Base yourself at Lonsdale Quay and head to Grouse Mountain over the weekend to keep up with all the happenings in this mountain resort. You can also stop over Lonsdale Quay en route to Grouse Mountain as part of your ride from Vancouver.
Grouse Mountain is definitely the biggest hit in Vancouver during the coldest time of the year when people shred the snowy slopes to ring in the new year.
Winter is the peak season at Grouse Mountain but its year-round activities are ready to get you hooked no matter which season you visit. Hopping on the Skyride, tackling the Grouse Grind, dining with a view from the mountaintop, and watching the Lumberjack show are a few to be named! 
Address: 6400 Nancy Greene Way, North Vancouver, BC V7R 4K9.
Website | Facebook | Instagram
11. Be Amazed By The Cleveland Dam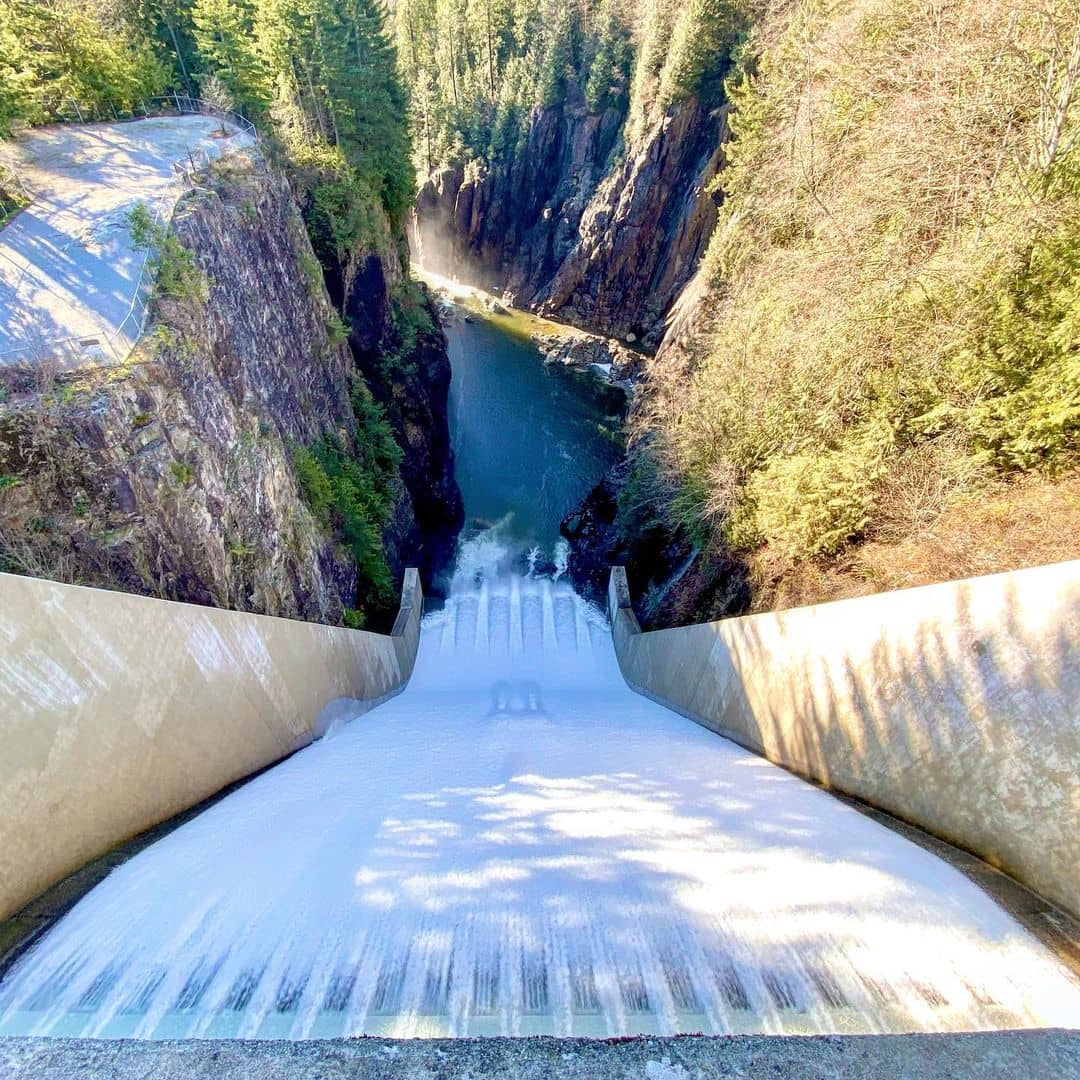 Cap off this list with an insight into the heritage Cleveland Dam. Boasting a magnificent view of the calm water shaded by the lush fringes of rainforests, Cleveland Dam delivers a serene and meditating setting to pamper your soul.
Take a long walk towards the dam and you'll soak in the beautiful greenery of the reservoir embraced by the distant mountains. Bring your camera along as the soaring waterfall running to the pond will serve as a spectacular backdrop to your shot.
5 Best Restaurants to Try at Lonsdale Quay
1.Pier 7 Restaurant + Bar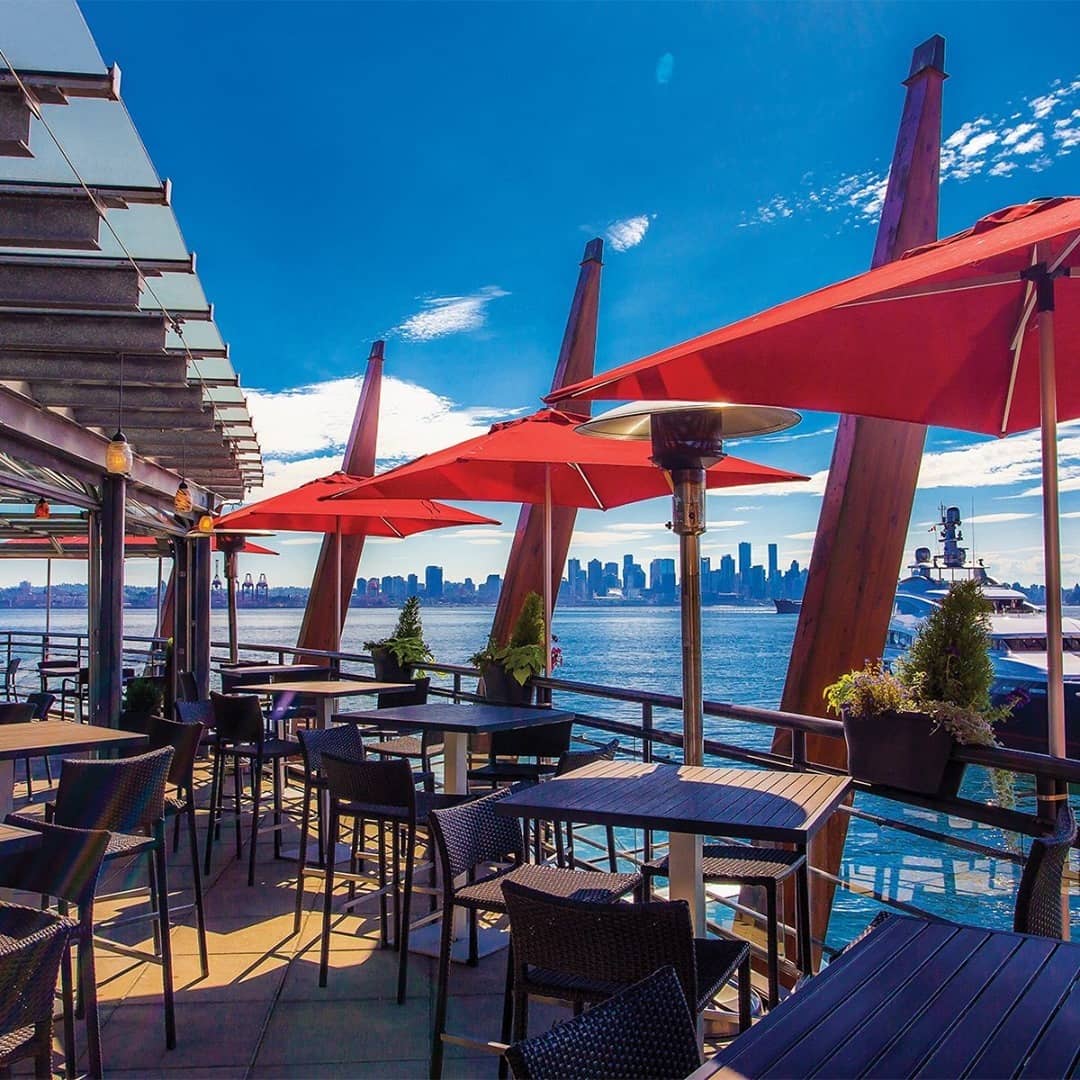 Brush up your dining experience at Lonsdale Quay with a seasonal serving at the upscale seafood restaurant of Pier 7. Boasting a sweeping panoramic waterfront view, Pier 7 is a must-visit eating establishment to delight your taste buds. The seafood-focused menu has its torch on the generous portion of calamari and salmon bowl, giving you a perfect pairing with a glass of sangria or wine.
Address: 25 Wallace Mews, North Vancouver, BC V7L 0B2.
Website | Facebook | Instagram
2. Maru Korean Bistro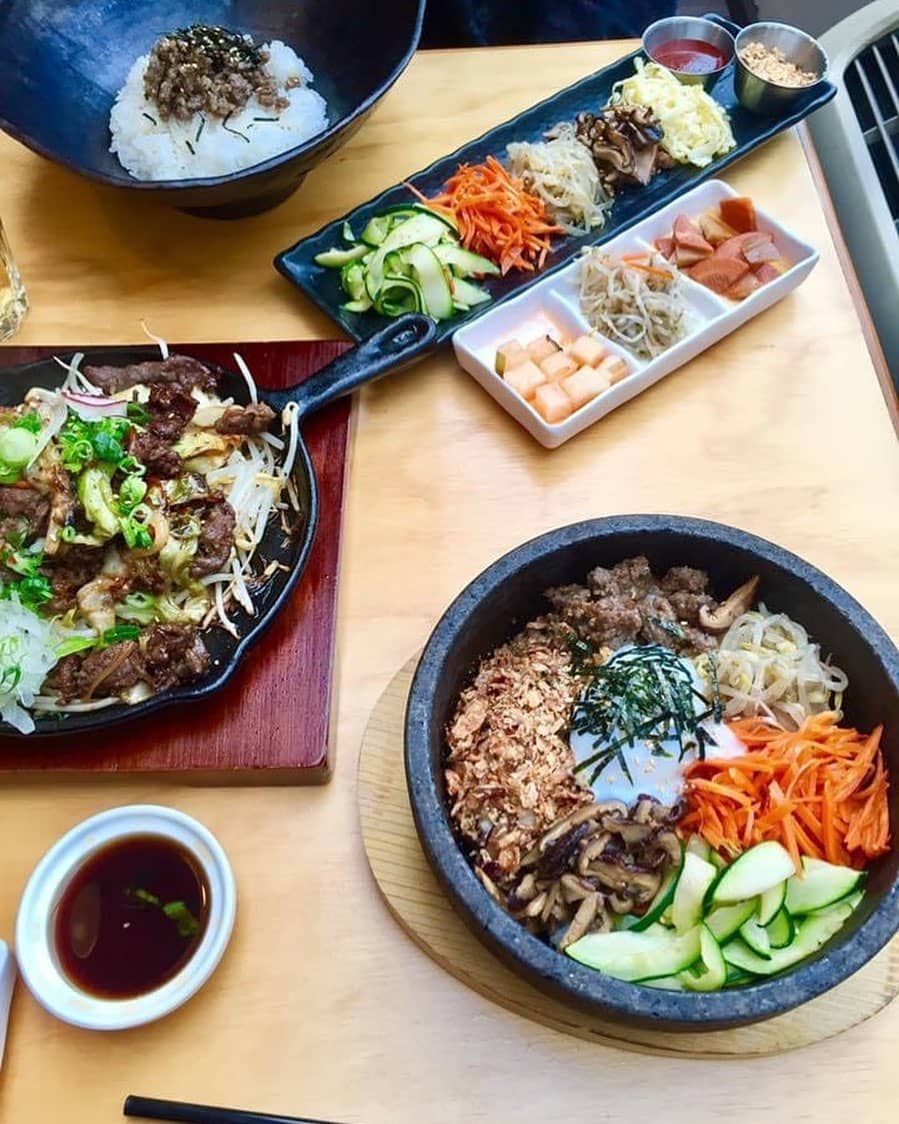 Maru Korean Bistro deserves a prime spot to be highlighted on your bucket list when it comes to dining in Lonsdale Quay. Just pop in, browse through your favorite Korean comfort food and get ready to be amazed at the best Korean flair in the Northwest! The home-made chili sauce truly adds to the charm of these Korean staple foods! Maru Korean Bistro also offers an array of local craft beers to enhance the overall flavor.
Address: 125 2nd St E, North Vancouver, BC V7L 1C2.
Website | Facebook | Instagram
3. Nemesis Coffee Polygon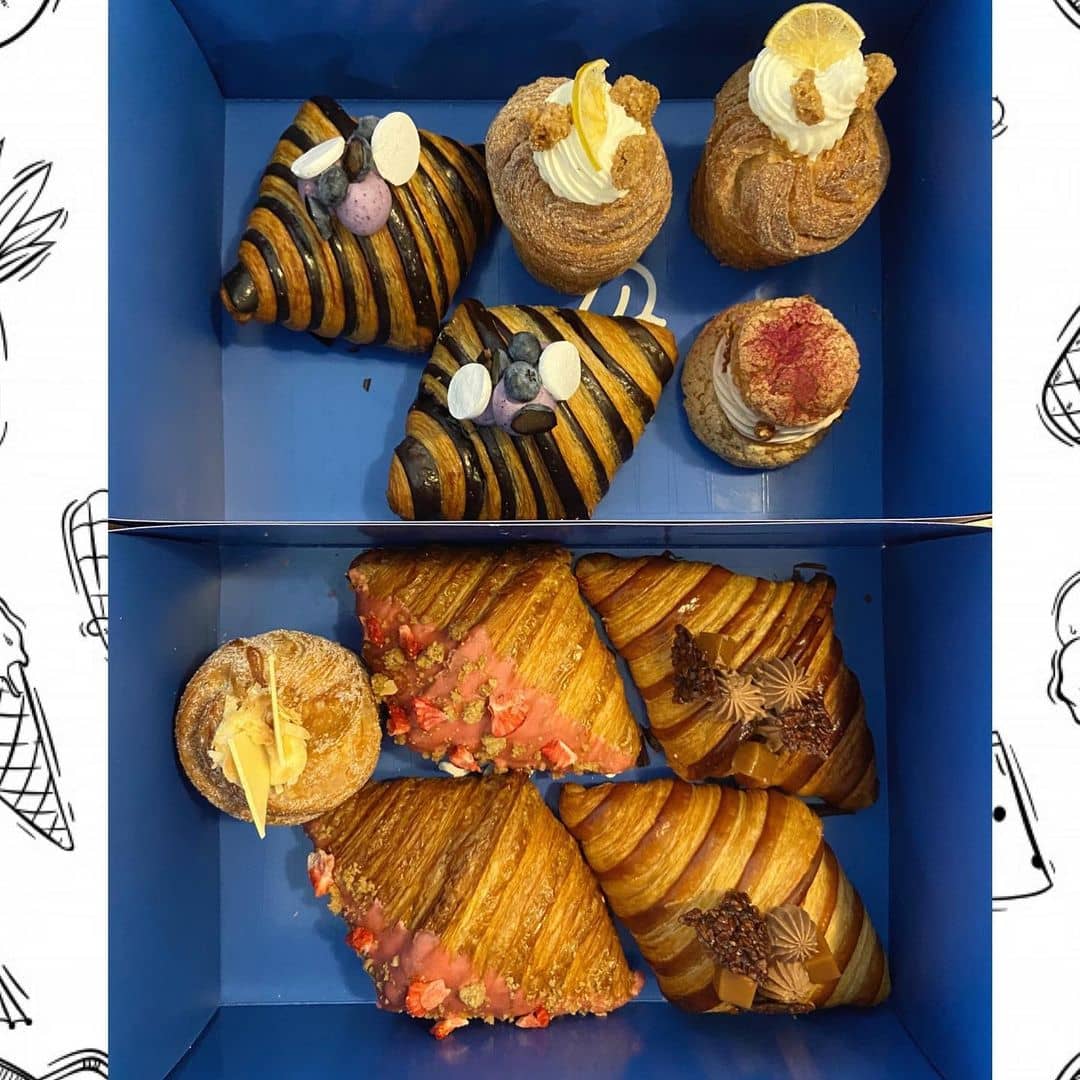 Stroll around the Polygon Gallery and pop into Nemesis Coffee Polygon nearby to linger your artistic journey. Its quaint, vibrant and innovative design gets you hooked right at the first step. The inner space emphasizes a massive, sleek coffee bar where your crispy, delicious baked delights are crafted. Pair it with a cup of stellar pour-over or wash down with a fragrant serving of espresso to freshen up!
Address: 101 Carrie Cates, North Vancouver, BC V7M 3J4.
Website | Facebook | Instagram
4. Nook Restaurant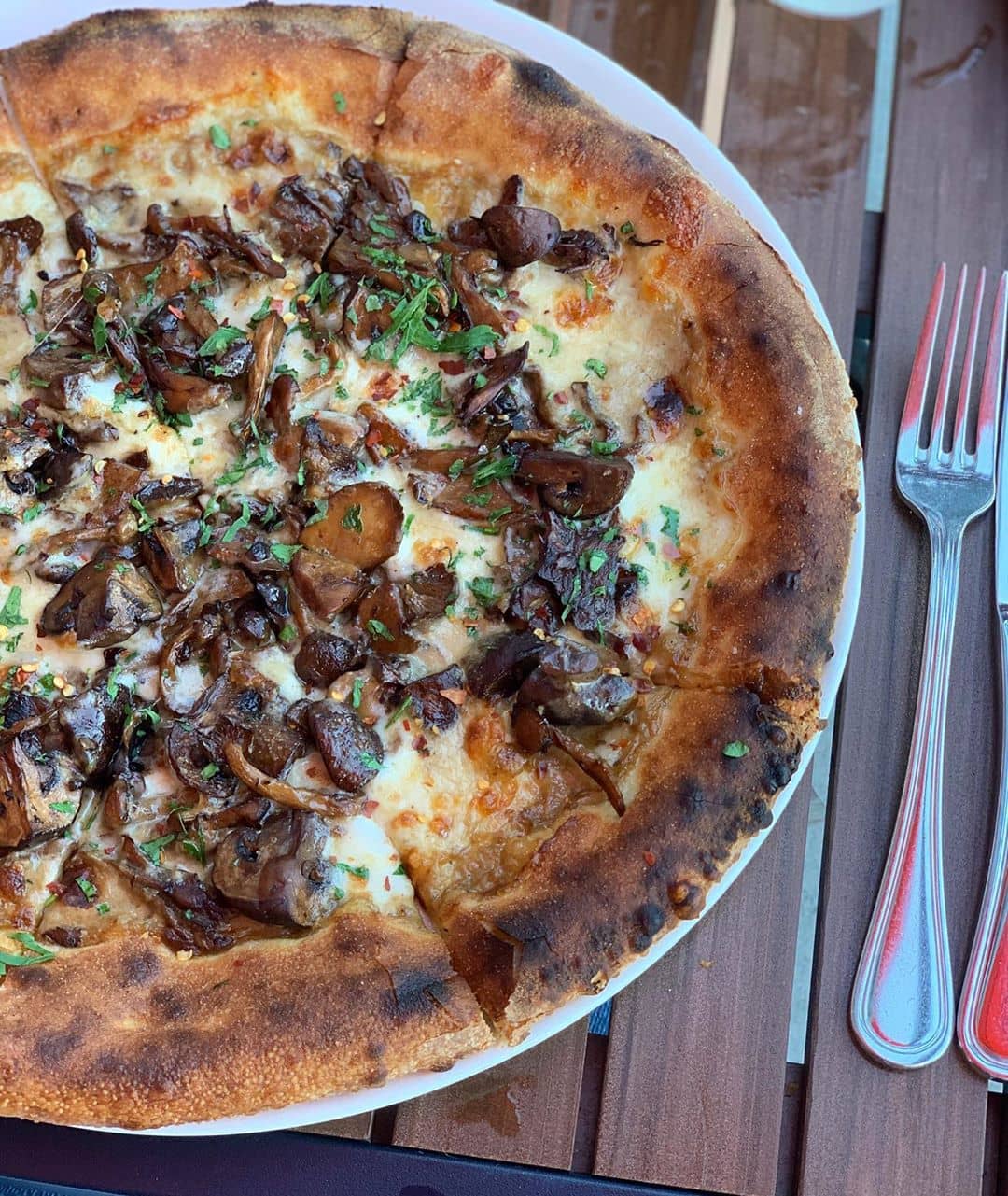 Get your carb-fearing diets off the table when in Lonsdale Quay because Nook is too good to be overlooked! Nook is the locals' favorite pasta joint where you're about to be filled with its signature thin-crust pizza and homemade pasta. You'll fall in love right at the first bite just like everyone else. This all-glass restaurant is tied to the pier, allowing the magical view of twinkle lights from the harbor to game up your dining experience.
Address: 150 Victory Ship Way, North Vancouver, BC V7L 0B2.
5. Fishworks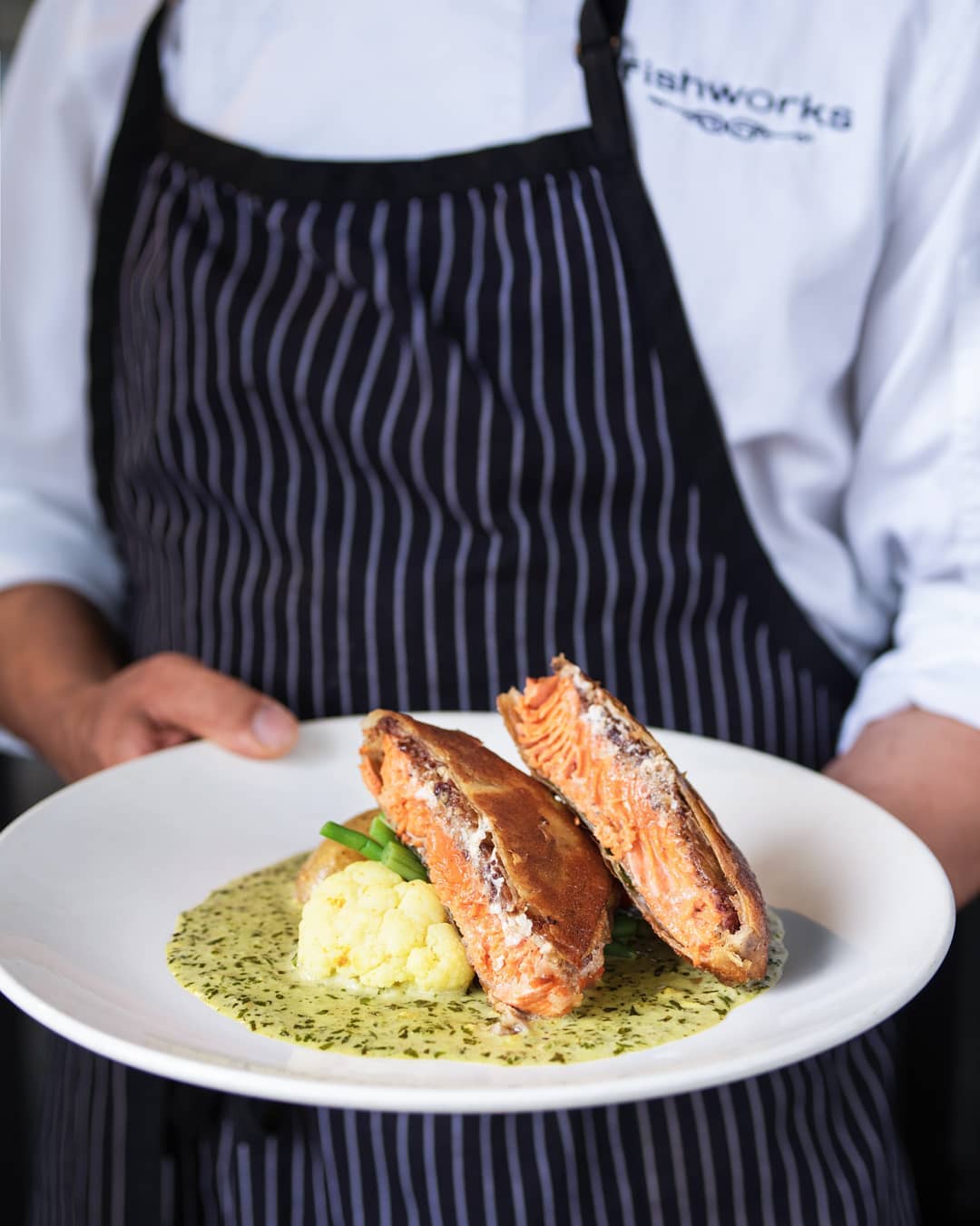 The timeless classic building of Fishworks takes your seafood hunger to a whole new level. Fishworks is a staple name in Lonsdale Quay where you're welcomed with an extensive assortment of seafood offering an international wine selection.
Start with some crab cakes to rock your palette before slurping on fresh oysters followed by Sockeye Salmon Wellington. Wash down with the juicy flavor of Pinot Gris to put yourself in a good mood.
Address: 91 Lonsdale Ave, North Vancouver, BC V7M 2E5.
Website | Facebook | Instagram
Looking for a place to stay in North Vancouver?
Drive a little further afield from Lonsdale Quay and you'll end up in one of the hottest destinations in Vancouver, Grouse Mountain. This handy guide answers all of your questions before venturing out to Grouse Mountain from Vancouver.