Rame lovers – get ready.
The creators of the one of the best ramen shops in Vancouver, Maruhachi Ra-men, are adding a new sister restaurant to their empire.
Menya Juemon is scheduled for a soft opening on September 26, taking up residence in the former Benkei Ramen spot on West Broadway.
We caught up with the Owner & Operator of Maruhachi and Juemon, for an exclusive look at what this new brand has in store for the city.
So What is a "Juemon"?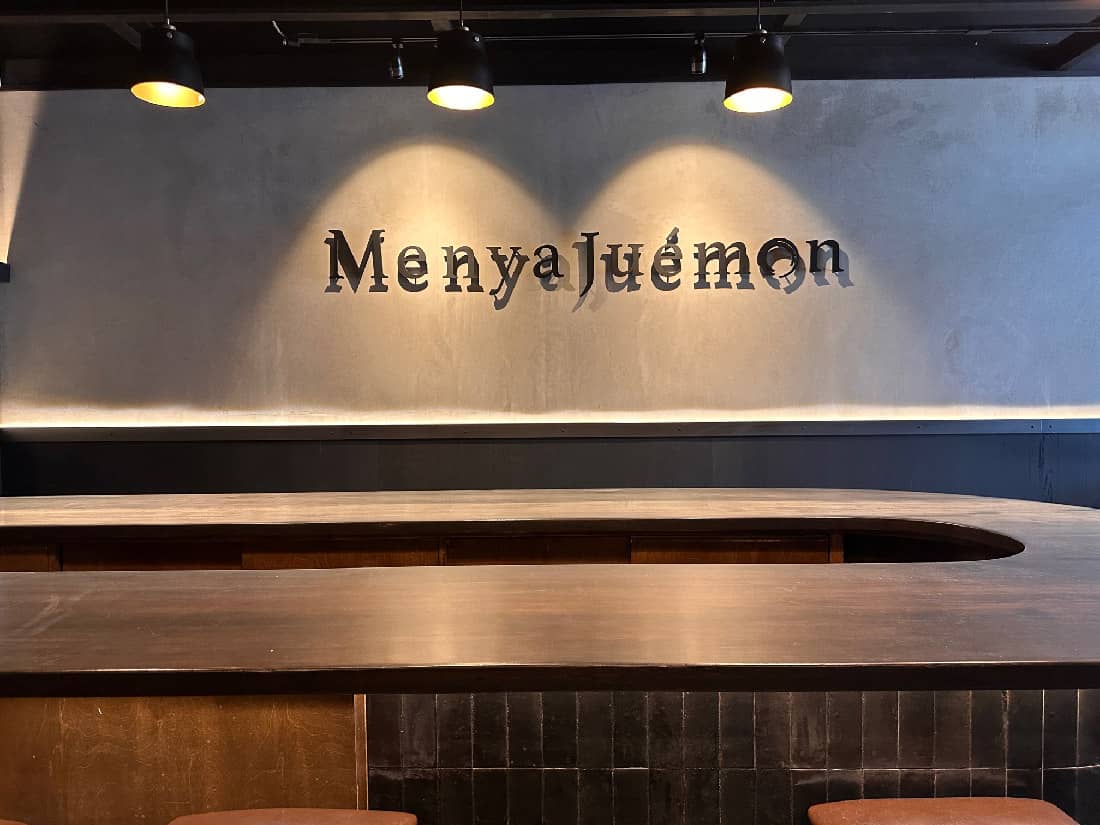 Menya Juemon is not just a sequel to Maruhachi, but rather an entirely unique culinary adventure.
When asked about the origin of the name, the owner explained, "Juemon is a coined word. Xxx-emon is an old traditional Japanese name; we were inspired to make it a unique Japanese-sounding name."
The Broth: A Symphony of Umami
One of the most exciting aspects of Menya Juemon is the innovative broth.
The owner described it as a "four umami broth," a combination of Chicken, Pork, Fish, and Mushroom to create an intensified umami flavour profile.
"Umami is known to be boosted if multiple umami essences are combined."

Owner & Operator of Maruhachi Ra-men and Juemon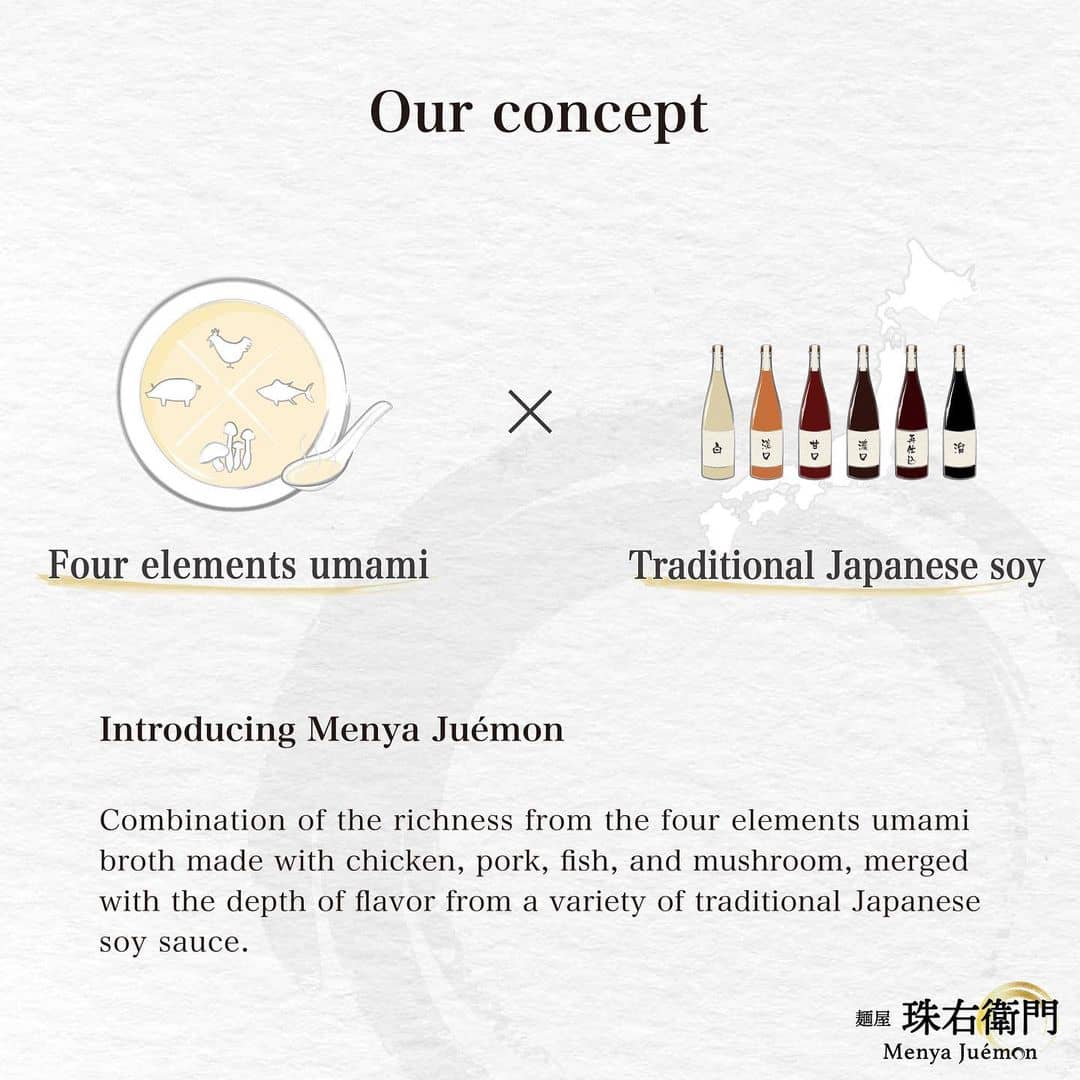 While Maruhachi's chicken broth and Danbo's tonkotsu broth each focus on a singular element, Juemon's approach aims to enhance the umami by combining multiple elements. The owner elaborated, "Umami is known to be boosted if multiple umami essences are combined."
What's on the Menu?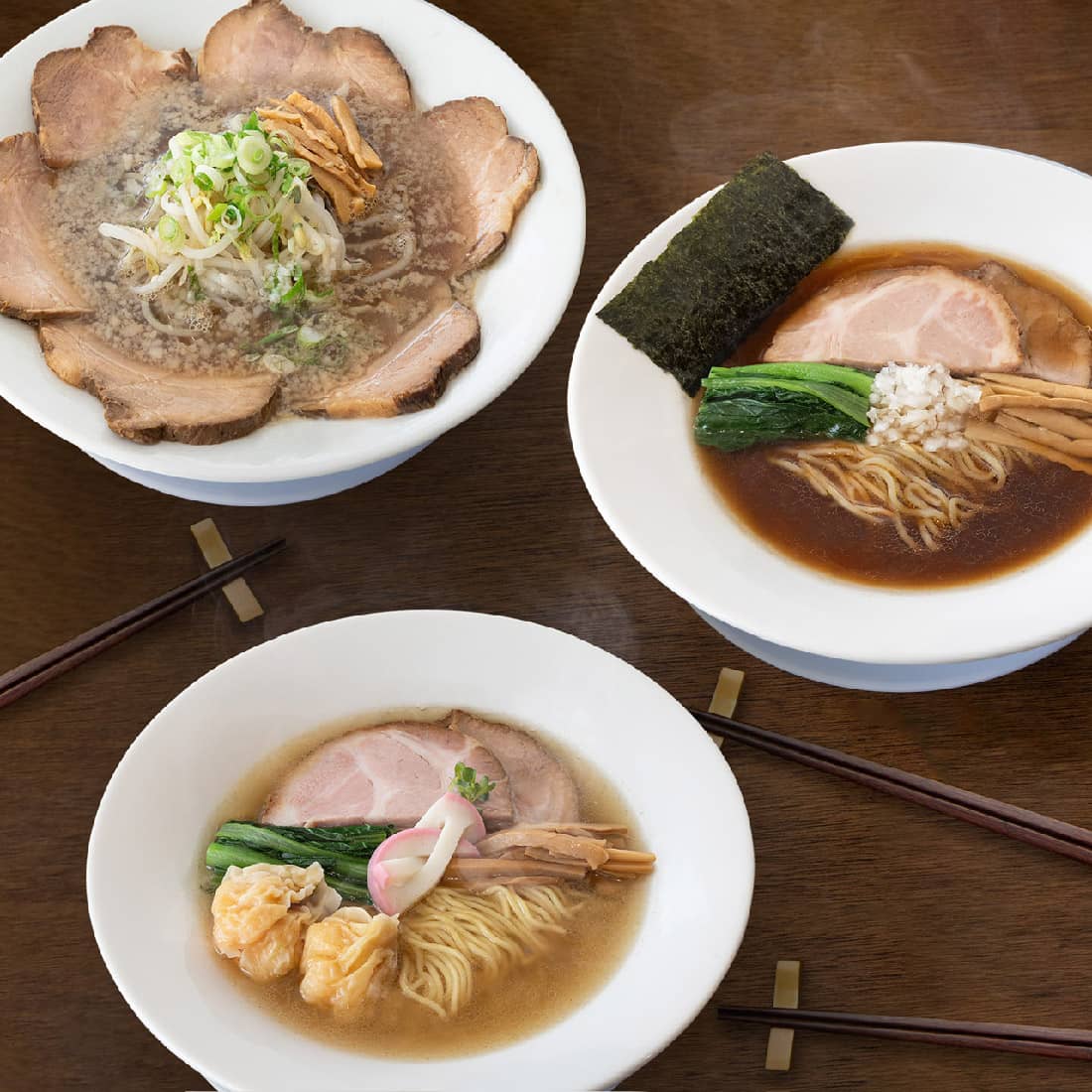 Expect a menu that's as straightforward as Maruhachi but completely unique.
"Menu will be simple, with some ramen menu and side menu but will be all different from Maruhachi's offerings," the owner stated.
However, the flavours at Juemon will be more robust due to the intricate broth.
You'll find items like Umami Shoyu Premium, Cha Cha Cha-shu Men, Spicy Garlic Ramen, Veggie TanTan, Rice bowls, drinks and more!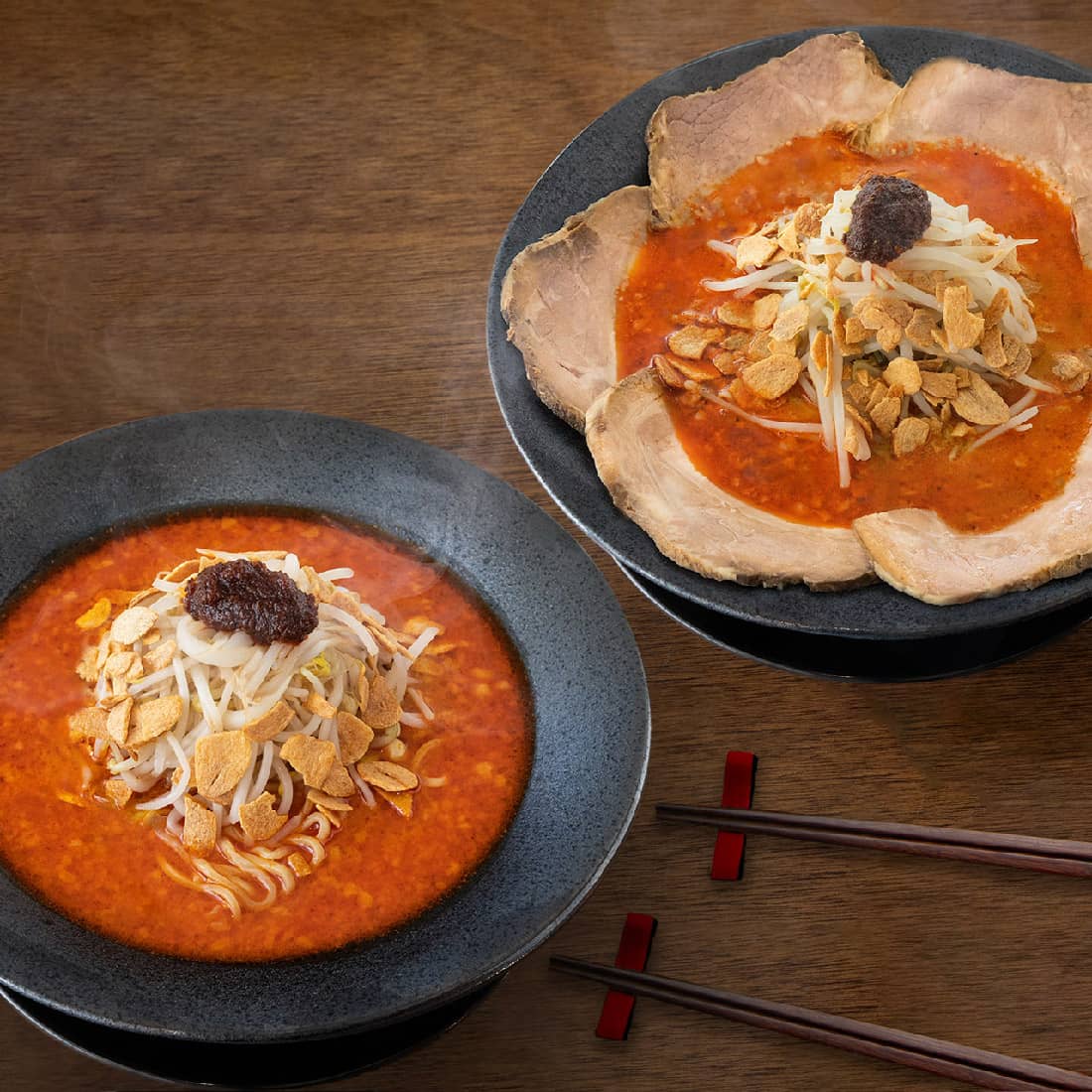 The team also cautioned that fans of Maruhachi might find Juemon's flavour profile stronger, while Juemon fans could think Maruhachi is too light.
Interior and Seating
For those familiar with the previous Benkei Ramen layout, the dining structure will remain largely the same.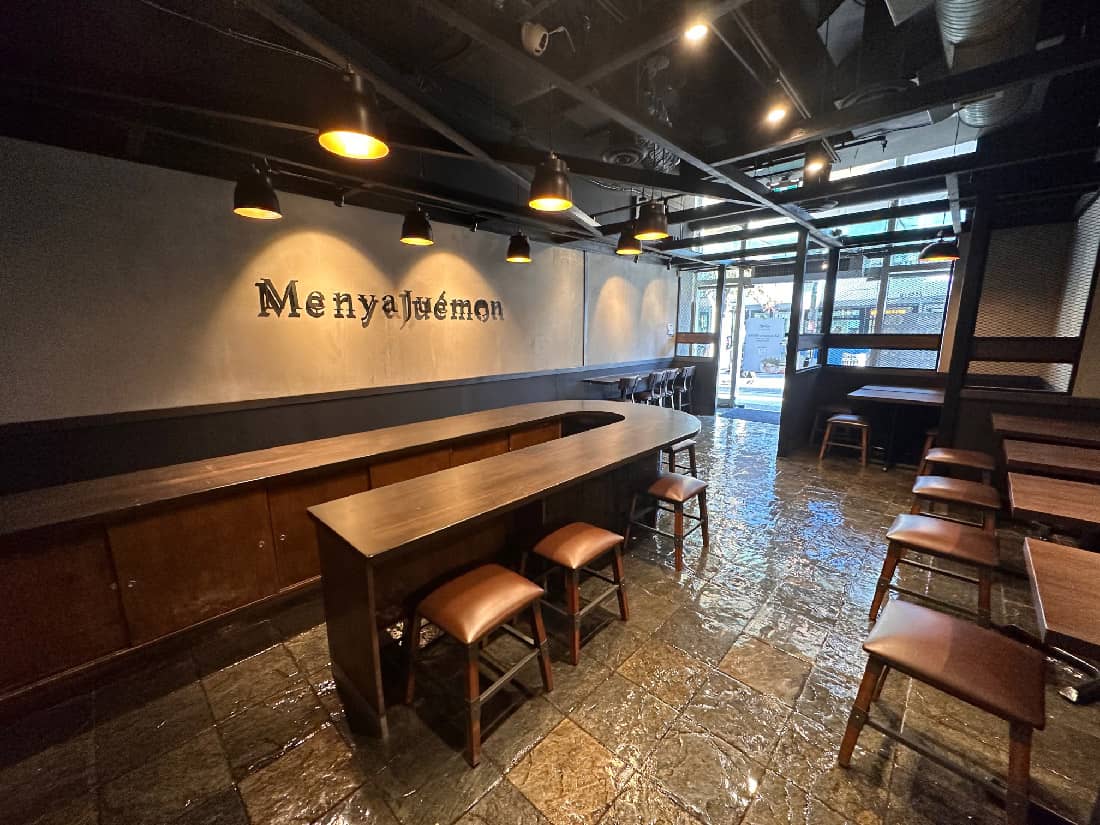 While mainly cosmetic and branding aesthetics are changed to the interior, the round single-seater table characteristic of Benkei will be retained.
Why West Broadway?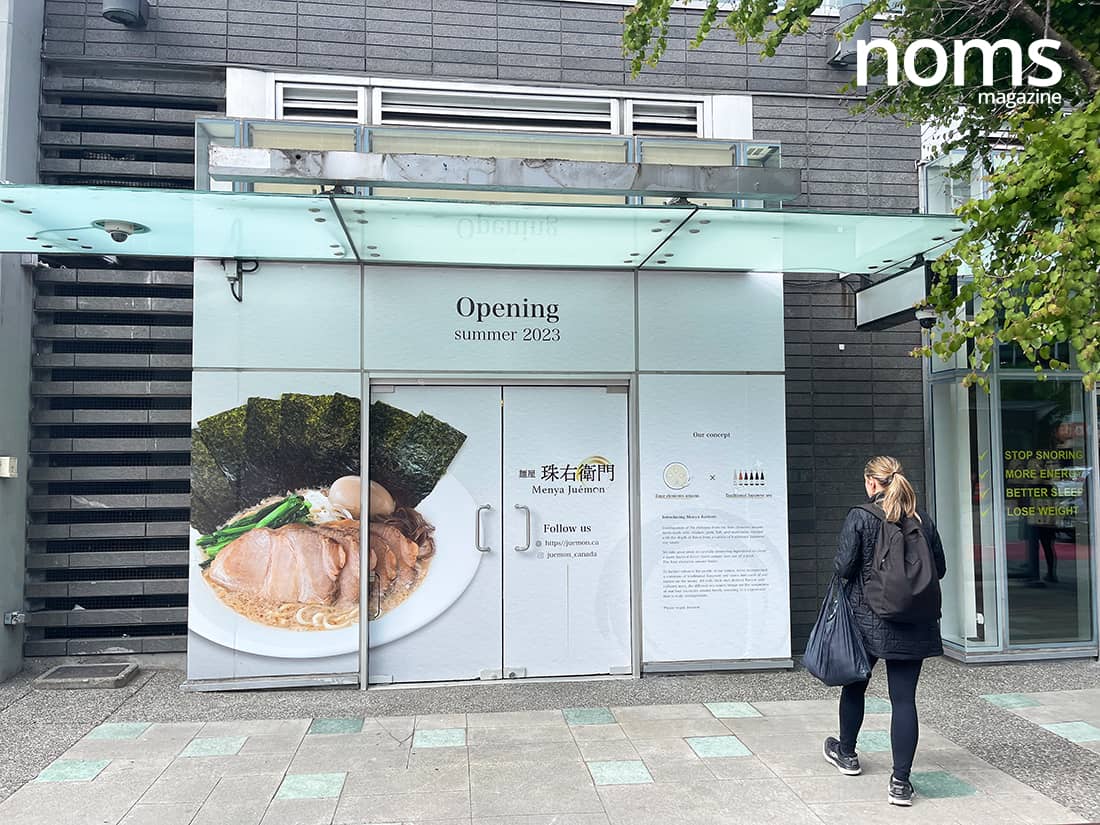 When asked about the choice of location, the owner mentioned it was more a matter of serendipity than a planned move.
"I just happened to have this opportunity. I was looking for a great location for the first Juemon outlet, and it came to me."
As we eagerly await the soft opening later this month, it's clear that Menya Juemon is set to offer a unique ramen experience, one that blends tradition with innovation.
Whether you're a Maruhachi fan or new to both brands, Menya Juemon promises a culinary adventure worth exploring.
Looking for more food spots? Well, take a look at our picks of the best restaurants in Vancouver!
Address: 545 W Broadway, Vancouver, BC