Beyond its renowned bustling streets and towering skyscrapers, New York City unveils itself as a haven for outdoor enthusiasts. From the serene sanctuaries of Central Park to the exhilarating escapades of Coney Island, the city unfurls a spectrum of experiences tailored to all tastes and inclinations.
Whether you're a local seeking a weekend retreat or a visitor with a thirst for exploration, the realm of NYC's outdoor activities assures you of adventure, rejuvenation, and indelible moments.
Within this guide, we'll unveil 19 essential NYC outdoor activities that will sweep you along a journey through the city's vibrant culture and natural splendor. Let's plunge right in!
This article contains affiliate links where we may get a small commission if you click on the link and purchase. No extra cost is added to you.
1. Central Park Exploration: An Urban Oasis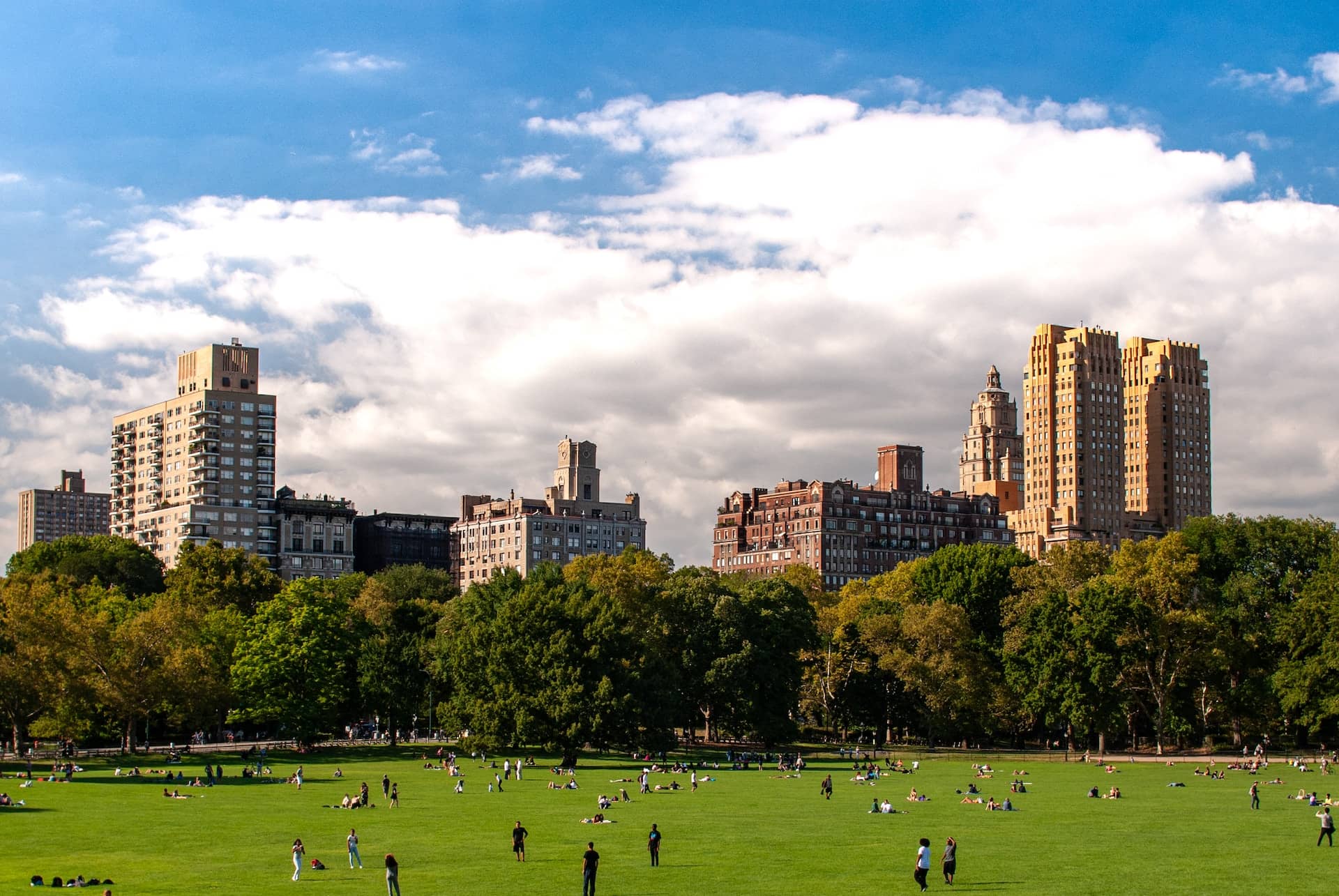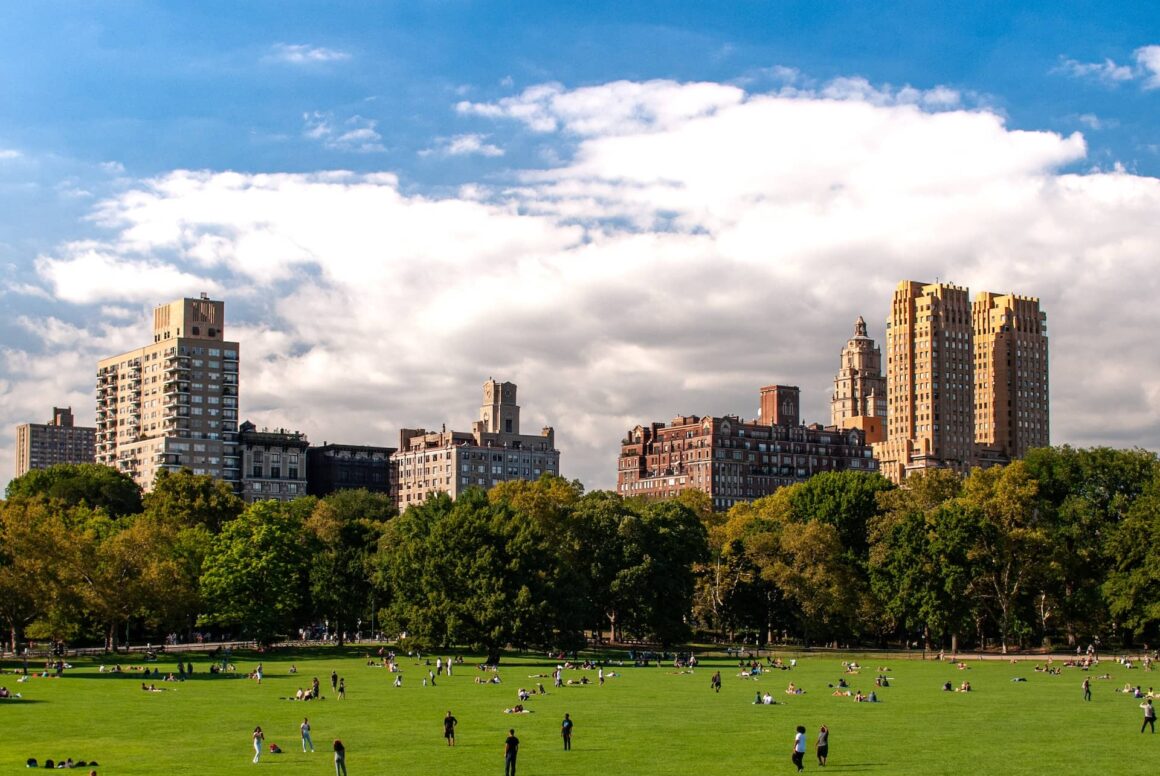 Central Park, the green heart of Manhattan, is a sprawling oasis offering a myriad of activities for locals and visitors alike.
From leisurely strolls to energetic sports, Central Park is a must-visit in NYC. A respite from the urban hustle, the park features renowned spots like Bethesda Terrace and Bow Bridge.
Seasonal changes, family-friendly activities, and historical significance further enhance its appeal, offering a blend of nature and culture in the heart of the city.
What to Expect:
Picnics: Grab a blanket and enjoy a picnic at Sheep Meadow or the Great Lawn. These areas provide ample space and a picturesque setting for outdoor dining.
Biking: Rent a bike and explore the park's winding paths. Biking is a popular activity in Central Park, with bike rentals available for exploring the park's scenic paths.
Boating: Row a boat on the serene Central Park Lake. Central Park Lake offers rowboat rentals, allowing visitors to peacefully row across the serene water.
Bethesda Terrace: Take in spectacular views of the park's surroundings and the Bethesda Fountain— a symbol of renewal and healing.
Central Park Zoo: Visit the zoo for a family-friendly wildlife experience. The Central Park Zoo is one of the most-visited attractions within the park where you can see various wildlife species up close.
Why You Should Visit: Central Park is a versatile space that offers relaxation, recreation, and cultural experiences. It's a place to escape the city's hustle and connect with nature.
🗽 Local Expert Tip: Don't miss the hidden Shakespeare Garden, filled with flowers mentioned in the Bard's plays!
🚲 Explore Central Park with this guided bike tour!
2. Statue of Liberty & Ellis Island Ferry Ride: A Journey Through History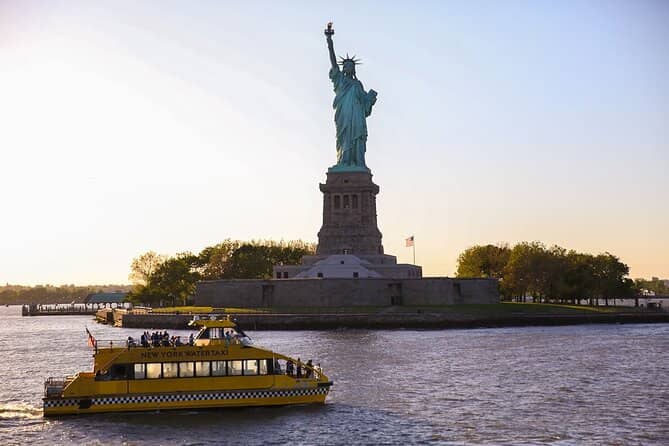 The Statue of Liberty stands as an iconic symbol of freedom, while Ellis Island serves as the gateway for millions of immigrants.
Alongside breathtaking views and a personal connection to history, this excursion fosters appreciation for America's diverse heritage and values.
What to Expect:
Liberty Island: Explore the grounds of Liberty Island and book a ticket to the pedestal or crown for a breathtaking vantage point of the city's skyline.
Ellis Island Immigration Museum: Discover personal stories of immigrants who passed through Ellis Island.
Ferry Ride: Enjoy stunning views of the city skyline and harbor from the ferry.
Why You Should Visit: This excursion provides a unique blend of history, culture, and breathtaking views. It resonates with history enthusiasts, cultural explorers, and those seeking to connect with America's roots and ideals— a journey that bridges the past and present.
🗽 Local Expert Tip: Book tickets in advance, especially if you want to access the statue's pedestal or crown. A morning visit is highly recommended to avoid crowds.
🚢 Visit the Statue of Liberty with this top rated tour!
3. Brooklyn Bridge Walk: A Scenic Stroll with a View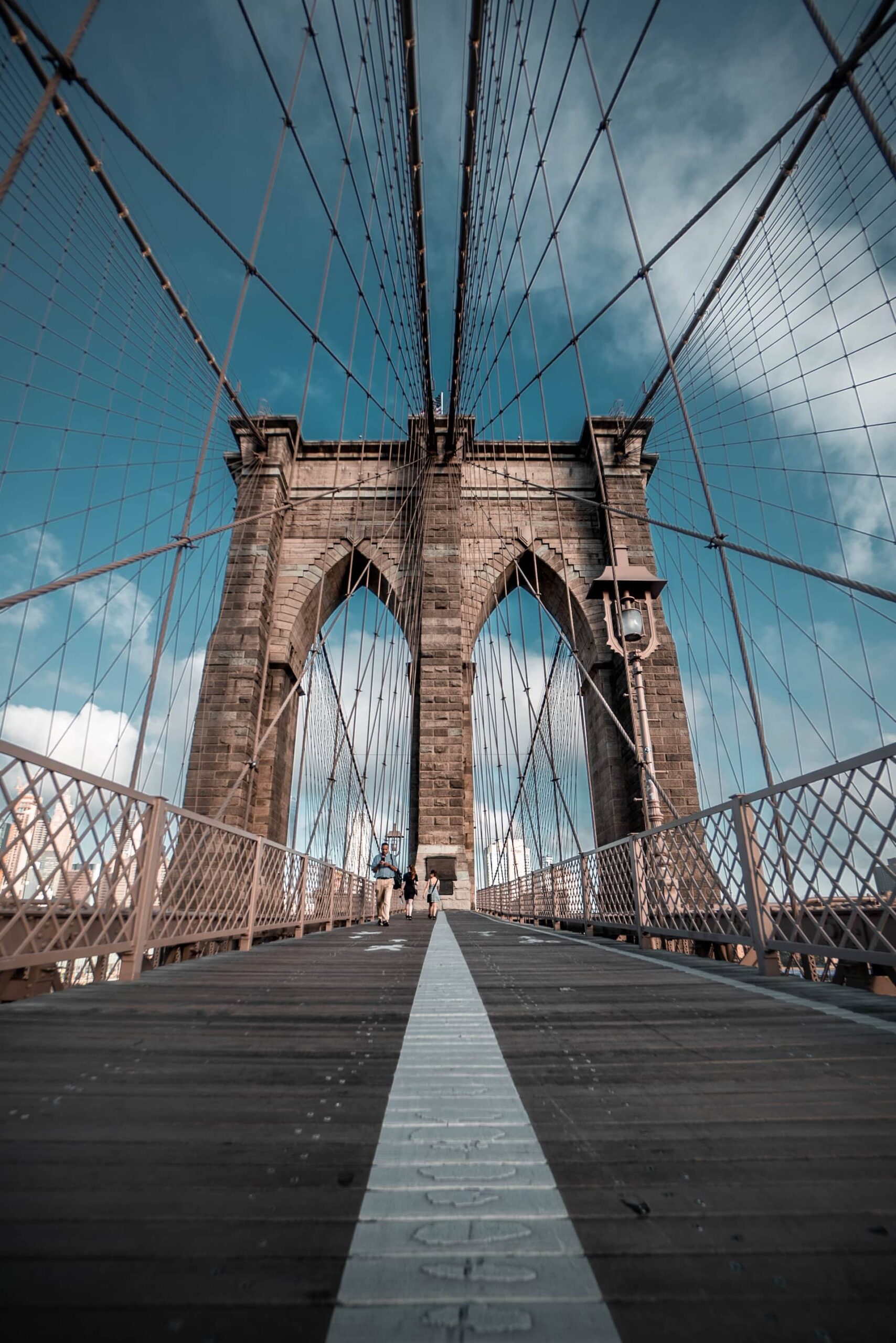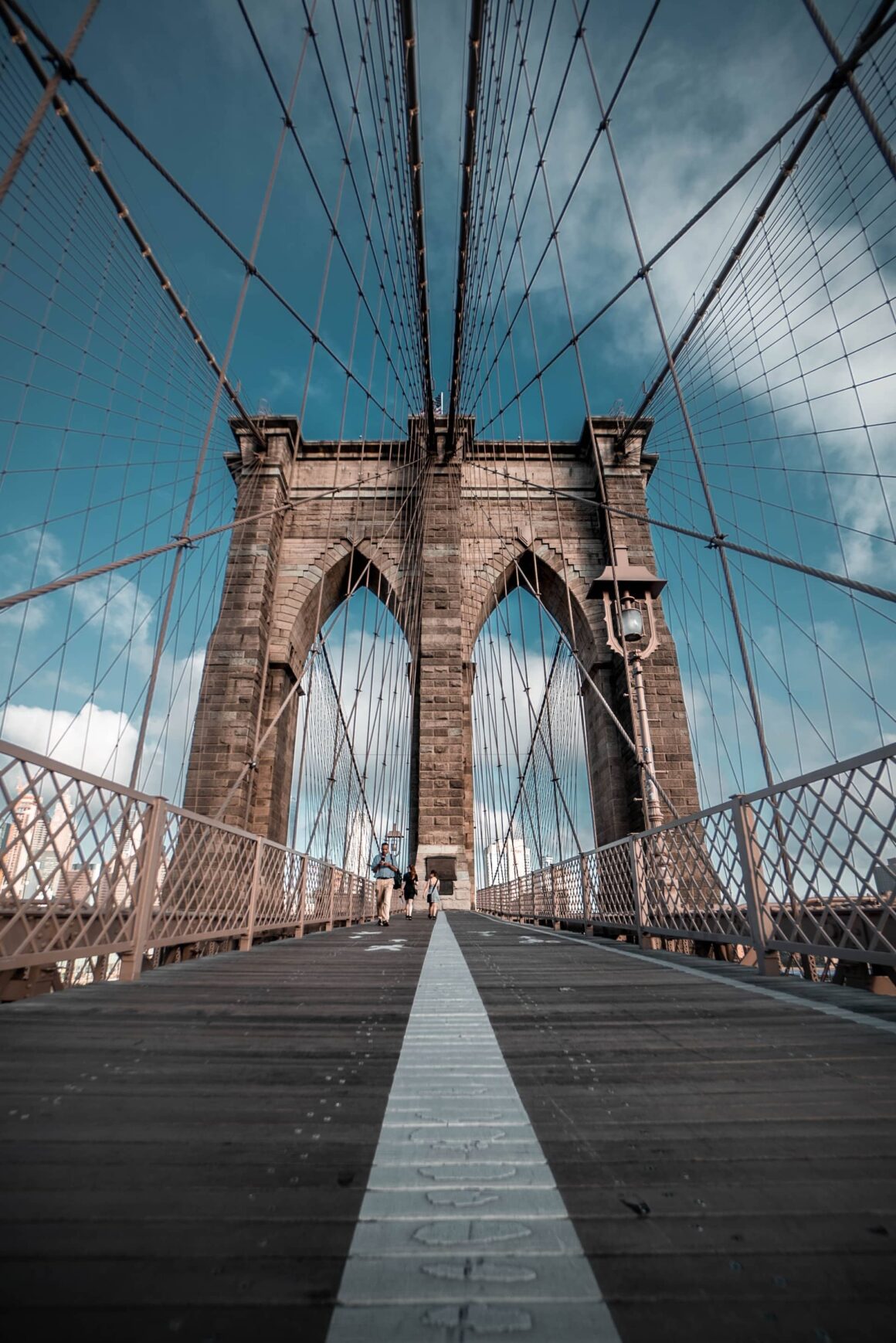 Walking across the Brooklyn Bridge is an opportunity to engage with history, architecture, and panoramic beauty. This iconic landmark offers sweeping views of the Manhattan skyline.
The bridge itself is a marvel of engineering, and the architecture is unparalleled. Beyond its architectural spectacle, the walk offers a cultural exploration, connecting diverse neighborhoods and boroughs.
It's a leisurely and budget-friendly activity suitable for all, encapsulating the essence of New York's dynamic spirit.
What to Expect:
Panoramic Views: Be amused by sweeping views of Manhattan, the Statue of Liberty, and the East River.
Photography Spots: Capture iconic shots of the cityscape. The bridge walk provides numerous opportunities to capture iconic shots of the cityscape, making it a haven for photography enthusiasts.
DUMBO Neighborhood: Explore the trendy DUMBO area on the Brooklyn side, known for its art, food, and waterfront parks.
Why You Should Visit: The Brooklyn Bridge walk gives you a chance to see the city from a stunning perspective. It's a leisurely and scenic way to connect with NYC's architectural beauty.
🗽 Local Expert Tip: Start the walk from the Brooklyn side in the early morning or late afternoon for softer lighting conditions and fewer crowds. Don't miss a stop at Jane's Carousel or a slice of pizza at Grimaldi's!
4. High Line Park Walk: An Elevated Urban Garden
The High Line is a unique public park built on a historic freight rail line elevated above the streets of Manhattan's West Side.
The park's transformation of a historic railway into a serene green space above the city streets provides stunning views and artistic encounters. It seamlessly merges nature with creativity while its historical significance and role as a community hub enrich the experience.
This free and accessible activity provides a distinct perspective on New York City's architecture and culture, making it a must-do for both locals and tourists.
What to Expect:
Urban Gardens: Stroll through beautifully landscaped gardens with native plants.
Art Installations: Discover contemporary art pieces scattered along the path. The park showcases various contemporary art pieces offering artistic encounters to visitors.
Unique Architecture: Feast your eyes on innovative buildings and urban design.
Food Vendors: Sample treats from local vendors and food trucks.
Why You Should Visit: The High Line Park is a peaceful escape in the city, blending nature with urban life. It's a perfect spot for leisurely walks, photography, and soaking in the city's creative essence.
🗽 Local Expert Tip: Visit during early morning or late afternoon for a quieter experience. Visit the spur at 30th Street for a great view of The Vessel!
5. Rockaway Beach Surfing: Catch a Wave in NYC
Rockaway Beach in Queens is a surfers' paradise and a beach lover's dream.
With sandy shores and consistent waves, it's a go-to spot for surfing in the city. Its stunning oceanfront location against the city skyline caters to surfers of all skill levels. The activity offers a refreshing escape from city life, combining adventure and fitness.
Whether you're a seasoned surfer or a beginner, Rockaway Beach offers a unique opportunity to ride the waves and enjoy a distinct beach culture in NYC.
What to Expect:
Surfing: Take a lesson or rent a board to catch some waves.
Beach Relaxation: Sunbathe, swim, or build sandcastles.
Beachside Eateries: Beat the heat with smoothies or treat yourself to a delicious taco.
Skate Park: Try skateboarding at the nearby skate park.
Why You Should Visit: Rockaway Beach offers a laid-back vibe and a chance to surf without leaving the city. It's a refreshing escape for beach enthusiasts and surfers of all levels.
🗽 Local Expert Tip: Check surf reports for the best surf conditions. Come here during weekdays if you want to avoid crowds.
6. Hudson River Kayaking: Paddle with a Skyline View
Kayaking on the Hudson River provides a unique perspective of New York City. Paddle along the river and enjoy views of the skyline, bridges, and more.
With picturesque views, kayaking offers a blend of urban exploration and natural beauty. The activity serves as an escape from the city's hustle allowing for a serene connection with the river and its surroundings.
Hudson River kayaking is an engaging and eco-friendly adventure that offers both physical activity and a fresh perspective on the city's iconic waterfront.
What to Expect:
Free Kayaking: Many locations offer free kayaking sessions.
Guided Tours: Join a guided tour for a more in-depth and informative experience.
Skyline Views: Enjoy unparalleled views of the city from the water.
Wildlife Spotting: Look out for birds and marine life while paddling on the river.
Why You Should Visit: Hudson River kayaking is a fun and accessible way to enjoy the water and see the city from a new angle. It's suitable for beginners and experienced paddlers alike.
🗽 Local Expert Tip: Wear water-friendly clothing and sunscreen. Remember to check with local kayak centers for schedules and availability.
7. Coney Island Amusement Park Visit: A Seaside Playground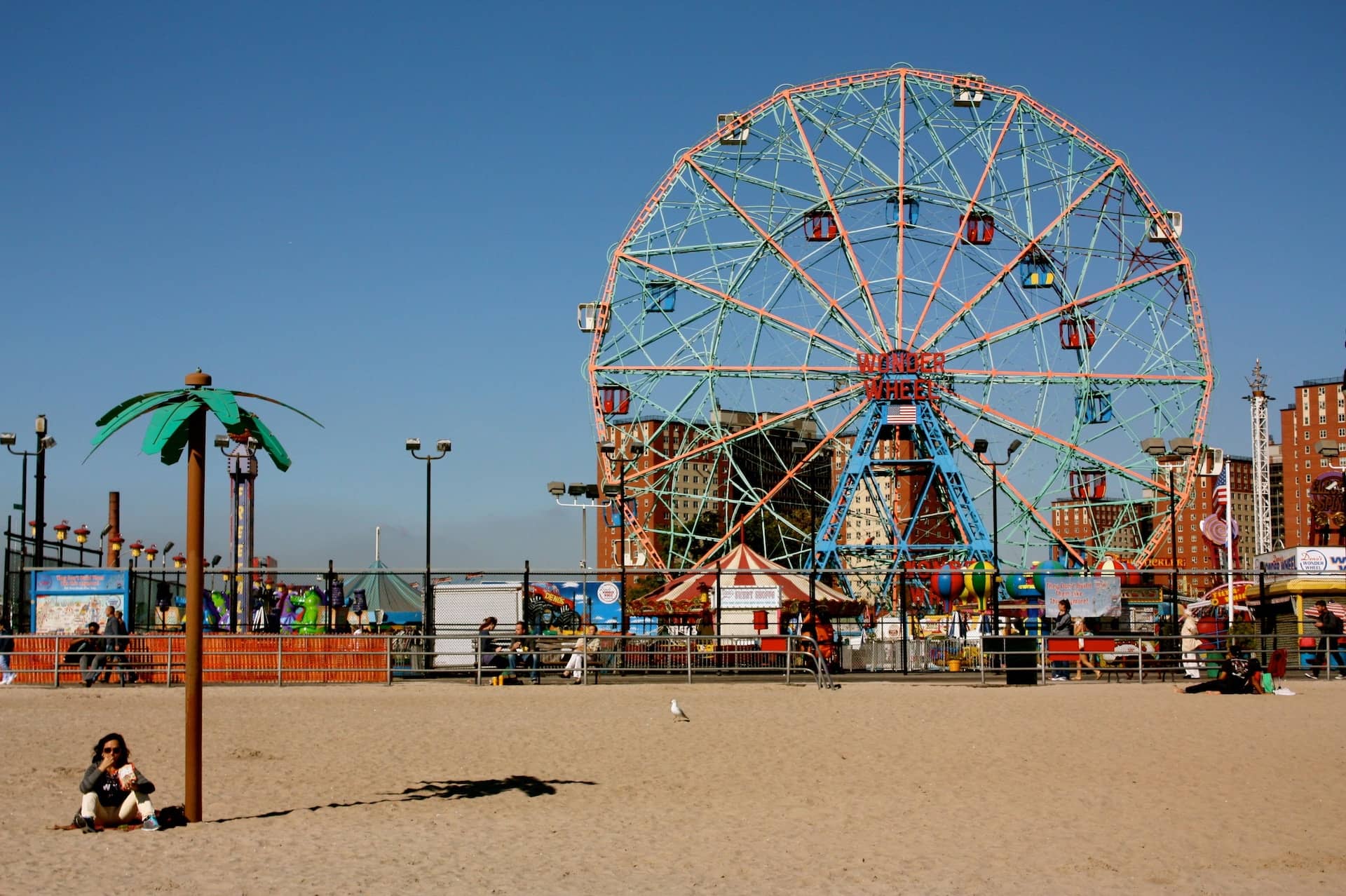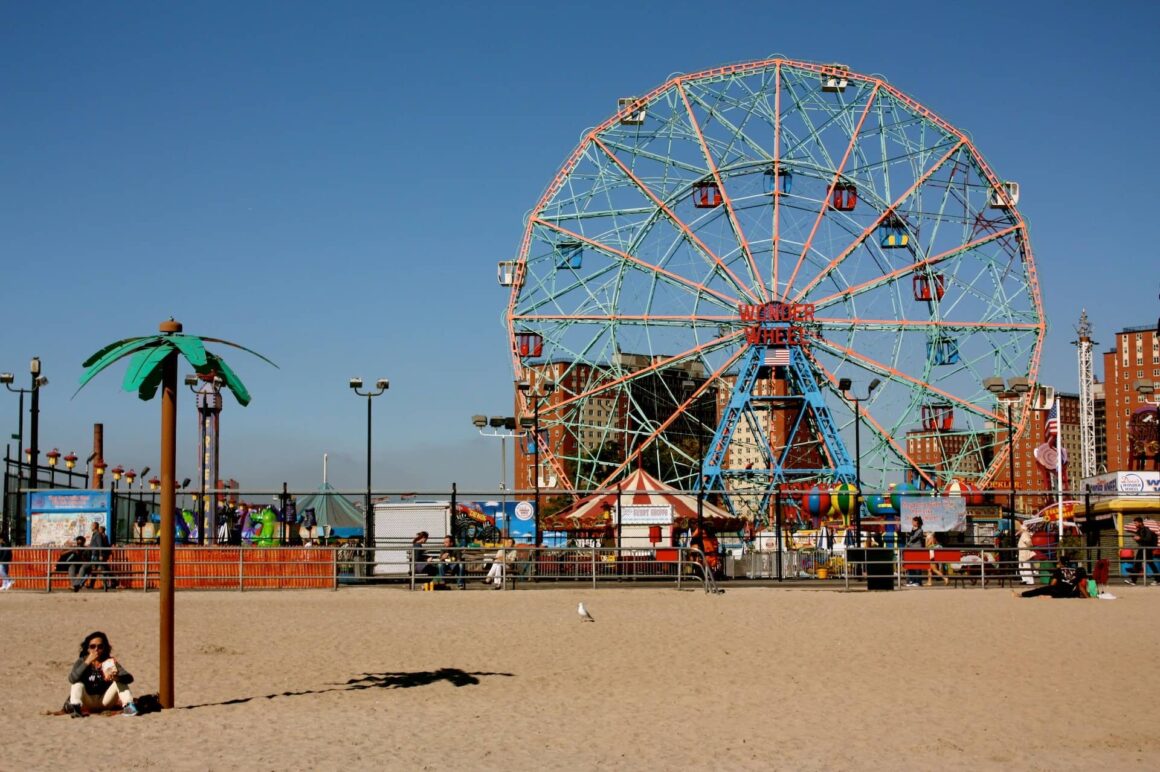 Coney Island is a legendary amusement park and entertainment area in Brooklyn. With thrilling rides, classic boardwalk games, and delicious food, it's a fun-filled destination.
Its rich history, iconic landmarks like the Wonder Wheel and Cyclone roller coaster, and a variety of family-friendly attractions provides a dynamic blend of entertainment and relaxation.
Enjoy classic rides and special events while healing your inner child. 
What to Expect:
Luna Park: Ride roller coasters, Ferris wheels, and partake in carnival games.
Nathan's Famous Hot Dogs: Indulge in the iconic hot dogs that have been a staple since 1916.
Beach and Boardwalk: Relax on the sandy beach or stroll along the lively boardwalk. Coney Island's beach and boardwalk are both central features of the area.
Aquarium: Visit the New York Aquarium for marine life exhibits.
Why You Should Visit: Coney Island gives you a nostalgic amusement park experience with modern thrills. It's perfect for families, thrill-seekers, and anyone looking for classic seaside fun!
🗽 Local Expert Tip: Visit during summer for the full experience, and don't miss the annual Mermaid Parade!
8. Bronx Botanical Garden Tour: A Blooming Escape
The New York Botanical Garden in the Bronx is a lush and tranquil oasis.
Its meticulously designed landscapes, educational programs, and cultural-themed gardens create the perfect environment for learning and exploration.
Seasonal variations offer ever-changing displays of vibrant flora while its tranquil setting provides relaxation. With themed gardens, seasonal flower shows, and educational programs, it's a must-visit for a nature lover!
What to Expect:
Themed Gardens: Explore three different themed-gardens: Rose Garden, Rock Garden, and Native Plant Garden.
Seasonal Shows: Tour special exhibitions like the Orchid Show and Holiday Train Show.
Conservatory: Visit the Enid A. Haupt Conservatory for tropical and desert plants.
Educational Programs: Join guided tours and workshops. The garden offers guided tours and workshops, contributing to its educational and engaging environment.
Why You Should Visit: The Bronx Botanical Garden is a peaceful retreat that gives you a chance to connect with nature. It's a beautiful destination for garden enthusiasts, families, and those seeking relaxation.
🗽 Local Expert Tip: Check their website for current exhibitions and events. If you want to see stunning seasonal displays, consider visiting during spring or fall.
9. Governors Island Exploration: A Historic and Artistic Haven
A short ferry ride from Manhattan, Governors Island is history, art, and recreation in one place. With historic forts, art installations, and open spaces, it's a multifaceted destination that you mustn't miss out on!
The island's location provides breathtaking views of the city skyline and the Statue of Liberty.
It's a haven for outdoor enthusiasts, families, and those seeking cultural events and a peaceful retreat.
What to Expect:
Fort Jay and Castle Williams: Explore historic military forts and learn about their significance.
Art Installations: Discover contemporary art scattered across the island. Governors Island showcases a variety of contemporary art installations that elevates the creative and cultural atmosphere.
Hammock Grove: Relax in hammocks among the trees. The island features Hammock Grove, a designated area where you can relax in hammocks amidst the trees.
Biking: Rent a bike to explore the island's paths. Visitors are given the option to rent bikes to navigate the island's pathways and enjoy a leisurely ride.
Seasonal Festivals: Enjoy music festivals, food events, and more. Governors Island hosts a range of seasonal festivals that adds to the island's dynamic offerings!
Why You Should Visit: Exploring Governors Island is a diverse and engaging experience, from historical exploration to artistic discovery and outdoor fun. It's a hidden gem for locals and visitors.
🗽 Local Expert Tip: Plan your visit according to the seasonal schedule, as the island is typically open from May to October. Make sure you visit Outlook Hill for picturesque views!
10. Greenwich Village Food Truck Hop: A Culinary Adventure
Greenwich Village, known for its bohemian vibe, is a hotspot for food trucks offering a wide array of international flavors. A food truck hop here is a delicious way to explore local tastes.
Get ready to uncover hidden culinary treasures that contribute to the area's renowned gastronomic culture.
Embarking on a Greenwich Village Food Truck Hop is an enticing culinary escapade within the iconic neighborhood of New York City. 
What to Expect:
Varied Food Trucks: Sample everything from gourmet tacos to artisanal ice cream.
Washington Square Park: Enjoy your food by the iconic arch and fountain.
Street Performers: Watch musicians, artists, and performers in the area.
Local Cafés and Bars: Explore nearby eateries for more culinary delights.
Why You Should Visit: Greenwich Village's food truck scene is a fun and casual way to taste NYC's diverse culinary offerings. It's perfect for foodies and those looking for a laid-back dining experience.
🗽 Local Expert Tip: Stay updated on food truck locations and special offers through social media. Weekends often bring an expanded variety of options.
11. Rooftop Bar Hopping in Midtown: Sky-High Sips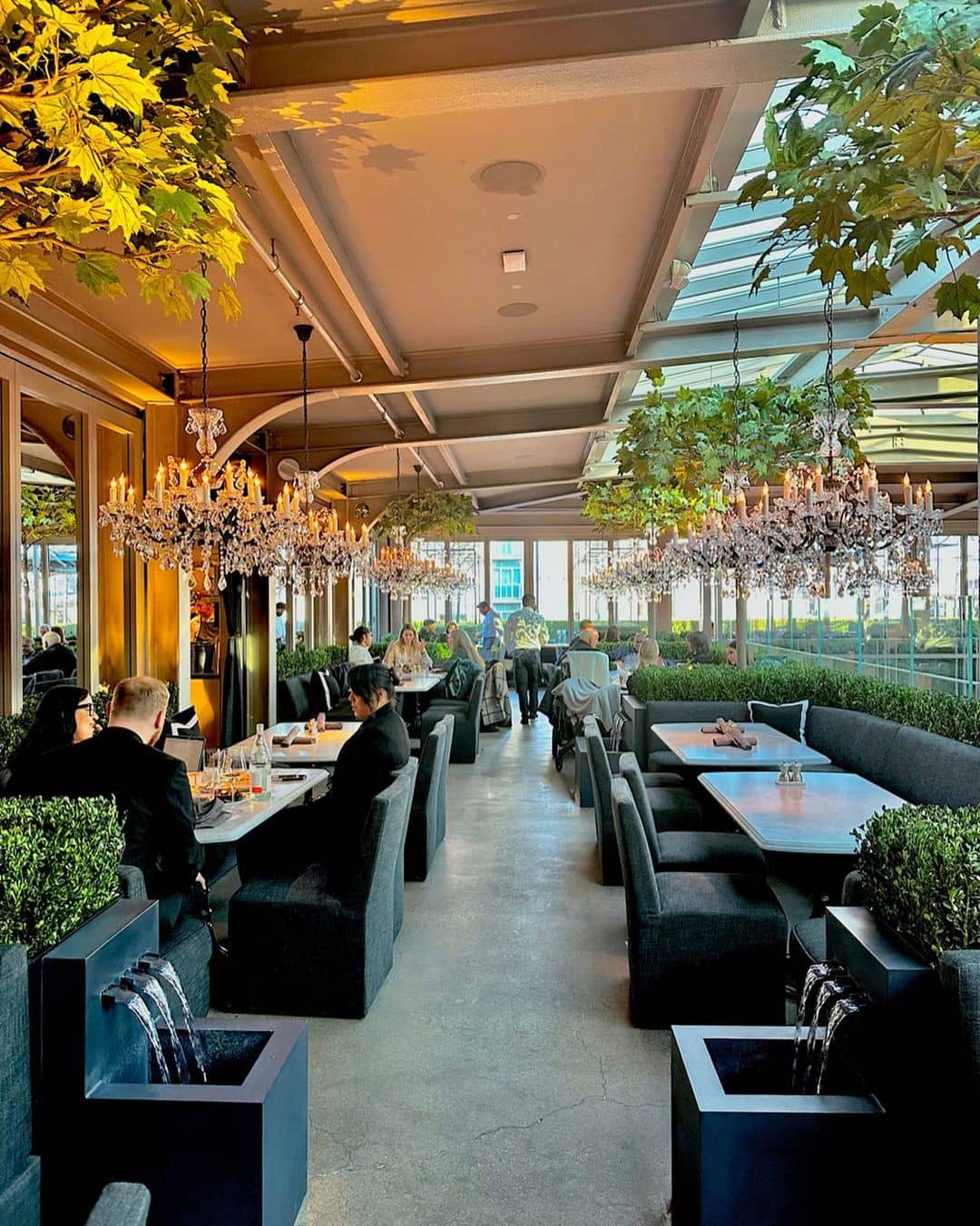 The best way to savor the skyline in Midtown Manhattan is with a cocktail in hand. Featuring a collection of stylish rooftop bars, you're in for a treat as you soak in the stunning cityscape views.
Rooftop Bars not only provide awe-inspiring vistas but also offer an elegant ambiance and inventive drinks.
Going on a rooftop bar hopping adventure lets you enjoy handcrafted cocktails, mingle in stylish surroundings, and fully absorb the city's vibrant energy from a bird's-eye perspective.
What to Expect:
Signature Cocktails: Sip on expertly crafted drinks, from classic favorites to innovative flavors with unique twists.
Skyline Vistas: Enjoy panoramic views of iconic buildings like the Empire State Building.
Live Music and DJs: Experience vibrant nightlife with live entertainment.
Varied Themes: Explore bars with themes ranging from tropical to elegant and sophisticated.
Why You Should Visit: Rooftop bar hopping in Midtown is a glamorous way to experience New York's nightlife. It's ideal for date nights, friend gatherings, or simply enjoying the city lights with a delicious drink.
🗽 Local Expert Tip: Dress code varies by venue, so check ahead. Make reservations for popular spots so you don't have to wait in line.
12. Fishing in Jamaica Bay: A Serene Escape
Jamaica Bay, located in southern Brooklyn and Queens, is the best place to be for a peaceful fishing experience. With abundant marine life and scenic views, it's a haven for anglers.
The diverse aquatic life and serene surroundings gives you an opportunity to connect with nature while pursuing the thrill of angling.
Whether you're an experienced angler or a beginner, Jamaica Bay provides a range of fishing options, from saltwater species to freshwater varieties. It's a chance to unwind, enjoy the waterfront, and reel in some impressive catches!
What to Expect:
Fishing Charters: Join guided fishing trips for various species like flounder and striped bass. These trips are led by experienced guides who will provide you with assistance and valuable insights.
Bird-Watching: Spot migratory birds and local wildlife. The bay's ecosystem attracts a diverse range of avian species.
Nature Trails: Explore nearby trails for hiking and nature walks. These trails offer an escape and allows visitors to immerse themselves in the area's biodiversity.
Picnic Areas: Enjoy a relaxing picnic by the water. Picnic spots by the water offer a serene setting for visitors to unwind and enjoy a leisurely meal while taking in the bay's tranquil atmosphere.
Why You Should Visit: Fishing in Jamaica Bay is a tranquil way to connect with nature without leaving the city. Whether you're a beginner or an experienced angler, you'll enjoy the serene surroundings.
🗽 Local Expert Tip: Check local regulations for fishing licenses and seasonal guidelines. Early morning trips often yield the best catches.
13. Street Art Tour in Bushwick: A Colorful Journey
Located in Brooklyn, Bushwick serves as a lively canvas for vibrant street art and graffiti. Embarking on a self-guided or guided Street Art Tour here is a visual delight for art enthusiasts.
The entire experience provides an opportunity to fully immerse oneself in the neighborhood's rich artistic culture.
With its ever-evolving street art scene, Bushwick has earned its reputation as an essential destination for anyone passionate about art!
What to Expect:
Murals and Graffiti: Discover large-scale murals and intricate graffiti by local and international artists.
Art Galleries: Be enchanted by nearby galleries proudly showcasing contemporary art.
Local Cafés and Bars: Indulge in delicious offerings at hip eateries and watering holes in the area.
Photography Opportunities: Capture the colorful and ever-changing street art.
Why You Should Visit: Taking part in a Street Art Tour through Bushwick provides an enriching glimpse into the dynamic art scene of New York. This creative exploration allows you to dive into urban culture and discover the talents of local artists.
🗽 Local Expert Tip: Join a guided tour for insights into the artists and their work. Remember to wear your most comfortable shoes for walking!
14. Yankee Stadium Game Day: A Home Run Experience
Situated in the Bronx, Yankee Stadium stands as the home for the New York Yankees.
Observing a game within its walls is an electrifying encounter for baseball enthusiasts and those intrigued by the city's sports scene. Thanks to its legendary status, the stadium generates a welcoming atmosphere that strikes a chord with fans spanning various generations.
Whether it's the thrill of observing elite athletes in their element or the camaraderie shared among fellow supporters, a visit to Yankee Stadium encapsulates the very essence of baseball's enduring heritage in New York.
What to Expect:
Baseball Games: Cheer on the Yankees or your favorite visiting team.
Stadium Tours: Discover behind-the-scenes areas on a guided tour.
Food and Drinks: Indulge in classic ballpark fare like hot dogs and pretzels.
Yankee Memorabilia: Shop for souvenirs and team merchandise.
Why You Should Visit: A game day at Yankee Stadium is a classic New York sports experience. It's a lively and exciting way to connect with local fans and enjoy America's pastime.
🗽Local Expert Tip: Purchase tickets in advance, especially for popular games. Arrive early to enjoy pre-game activities.
15. Outdoor Yoga in Prospect Park: A Peaceful Retreat
Prospect Park in Brooklyn offers a serene setting for outdoor yoga— a rejuvenating experience surrounded by nature. The atmosphere and open space provide a perfect backdrop for your yoga practice.
Connecting with your body and mind amidst the park's beauty offers a unique sense of tranquility. Trust us, you won't regret it!
What to Expect:
Free Yoga Classes: Join community-led yoga sessions in scenic spots.
Picnics and Relaxation: Enjoy a post-yoga picnic or meditation by the lake.
Nature Trails: Explore walking and biking paths for additional exercise.
Bird-Watching: Spot local and migratory birds in the park.
Why You Should Visit: Outdoor yoga in Prospect Park provides a calming escape from city life. It's a wonderful way to practice wellness, connect with nature, and engage with the community.
🗽 Local Expert Tip: Check local schedules for free yoga classes and events. Don't forget to bring your own yoga mat, towel, and water!
16. Outdoor Movies in Bryant Park: A Starlit Cinema
Bryant Park hosts free outdoor movie nights during the summer, offering a magical cinema experience under the stars.
Watching outdoor movies in Bryant Park combines entertainment and the charm of the outdoors.
With a backdrop of the city's iconic skyline, the event creates a unique and nostalgic atmosphere.
It's a perfect opportunity to gather with friends, family, or even solo, enjoy a picnic, and take pleasure in cinematic magic in a picturesque setting after dining at a nearby restaurant!
What to Expect:
Classic Films: Watch beloved movies on a big screen.
Picnic Opportunities: Bring a blanket and snacks for a cozy evening.
Pre-Movie Activities: Enjoy games and entertainment before the film.
Why You Should Visit: Outdoor movies in Bryant Park provide a delightful and communal way to enjoy films in a beautiful park setting.
🗽 Local Expert Tip: Arrive early to secure a good spot. Check the schedule for movie listings.
17. Visit A Jazz Club: A Musical Odyssey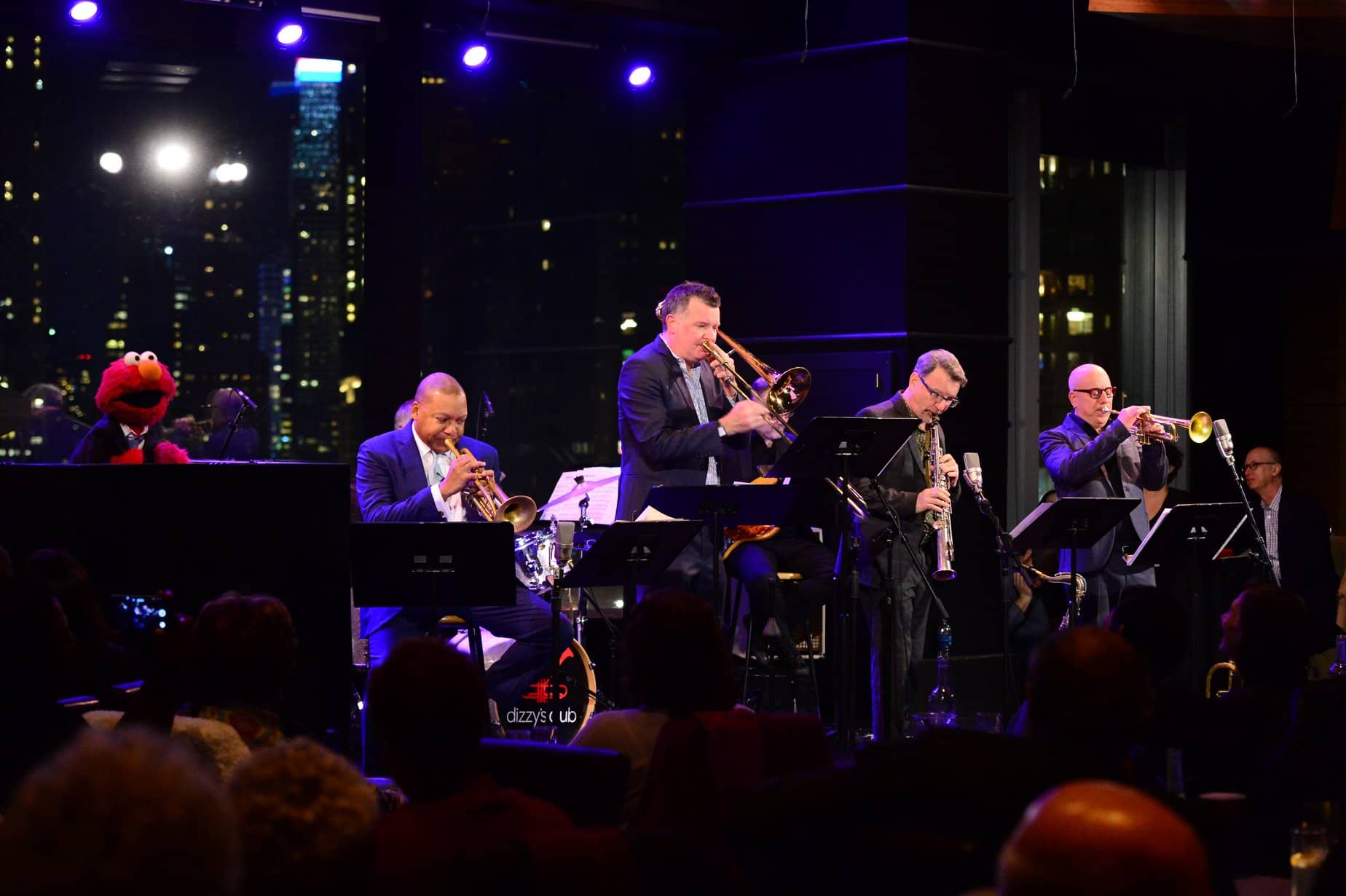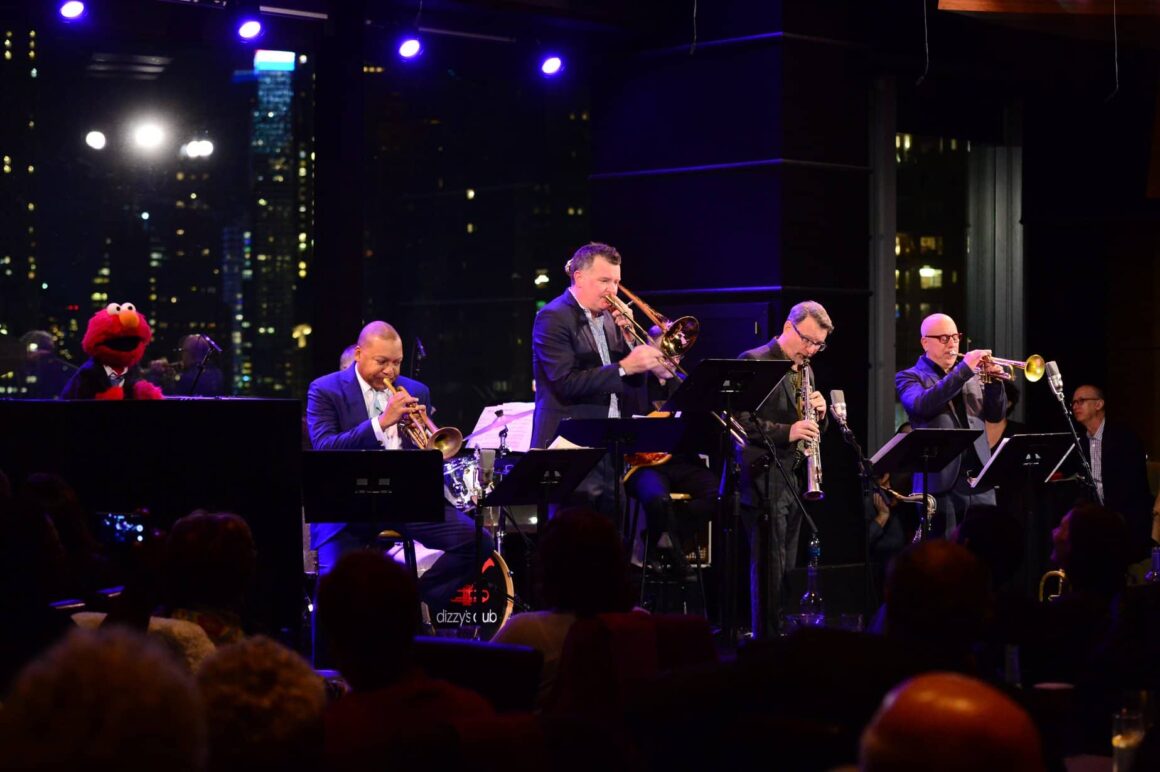 Harlem is the birthplace of jazz in New York. As the birthplace of jazz and a hub for African-American culture, Harlem has a legacy of iconic jazz clubs that have hosted legendary musicians.
Exploring these best jazz clubs allows you to witness soulful rhythms and improvisational melodies that define jazz music.
It's a chance to see live performances, feel the energy of the neighborhood, and appreciate the cultural significance of Harlem in shaping America's musical landscape.
What to Expect:
Live Jazz Performances: Experience exceptional jazz performances in historic and renowned venues.
Cultural History: Learn about the profound musical heritage of Harlem and its impact on jazz.
Dining and Drinks: Savor soul food and cocktails while indulging in the jazz ambiance.
Why You Should Visit: A jazz club tour in Harlem is a soulful way to experience New York's musical roots. It's a must for music lovers and cultural explorers.
🗽 Local Expert Tip: Opt for a guided tour and gain insider knowledge. Remember that some clubs may have a dress code.
18. Rock Climbing in Central Park: An Urban Adventure
Engaging in rock climbing within Central Park offers an extraordinary and invigorating outdoor escapade right amidst the bustling heart of New York City. 
Both Rat Rock and Worthless Boulder in Central Park present rock climbing opportunities suitable for climbers at various skill levels. The park's natural rock formations cater to a diverse range of climbing routes, accommodating climbers of differing proficiency.
This provides an opportunity to test one's physical and mental limits while being immersed in the park's scenic surroundings.
What to Expect:
Climbing Routes: Try various climbing routes and bouldering problems.
Community Vibe: Meet local climbers and join the climbing community.
Nearby Attractions: Explore other Central Park features nearby.
Why You Should Visit: Rock climbing in Central Park is an adventurous way to challenge yourself and enjoy outdoor recreation in the city.
🗽Local Expert Tip: Bring climbing shoes and chalk, or join a local climbing group for guidance.
19. Sunset Picnic at Brooklyn Bridge Park: A Romantic Escape
Brooklyn Bridge Park offers stunning views of the Manhattan skyline and Brooklyn Bridge. Engaging in a sunset picnic at this park promises a truly enchanting and romantic rendezvous.
As the sun gracefully sets, the park's tranquil atmosphere evolves into a mesmerizing display of colors.
Situated along the waterfront, the park's exceptional position allows for splendid views of both the majestic Brooklyn Bridge and the iconic Manhattan skyline.
What to Expect:
Skyline Views: Watch the city lights come alive at dusk.
Picnic Spots: Choose from grassy lawns or waterfront benches.
Nearby Dining: Pick up food from local eateries or food vendors.
Why You Should Visit: A sunset picnic at Brooklyn Bridge Park is a picturesque and intimate way to enjoy the city's beauty as the day ends.
🗽 Local Expert Tip: Arrive early to secure a prime spot. Stay updated on local events that might offer extra entertainment.
Exploring NYC outdoor activities is like opening a treasure chest filled with diverse and exciting experiences.
These 20 outdoor activities are just the tip of the iceberg, offering a glimpse into a city that thrives on creativity, passion, and the joy of discovery. Happy exploring!