Just when you thought the holiday season was over, there's another reason to celebrate: Dine Out Vancouver is approaching! The popular food festival is in its 18th year running and seems to get bigger and better every year. Here is everything you need to know to have a memorable and delectable experience at Canada's largest food and drink festival.
Update: Dine Out Restaurant Recommendation Quiz
With over 300 restaurants to look through, it is quite a daunting and tedious activity. So we made things easier by creating a quiz that will recommend a few restaurants based on how you answer 3 basic questions.
Try it out below!
What is Dine Out Vancouver?
Dine Out Vancouver is a chance for Vancouverites and visitors to taste the best dishes the city has to offer. It's a collection of food events, dining experiences and delicious menus that showcase the city's vibrant multicultural heritage. This year it runs from January 17, 2020 to February 2, 2020.
The celebration started in 2002. Recognizing that this time of year is typically slow for the restaurant industry, a group of foodies collaborated with Tourism Vancouver to offer fixed-price menus. The goal was to attract customers into restaurants that are often neglected in the post-holiday period. During the first year, 57 Vancouver restaurants participated.
Now, nearly two decades later, hundreds of restaurants participate each year, and there are more than 30 events – ranging from tastings to tours – to choose from. Most menus are priced at $15, $25, $35 and $45 per person.
The list of participating restaurants and menus will be released January 9th, 2020.
For travelers coming in from out of town, check out Tourism Vancouver's special hotel deals for staying, exploring and dining in the city.
How To Prepare For Dine Out Vancouver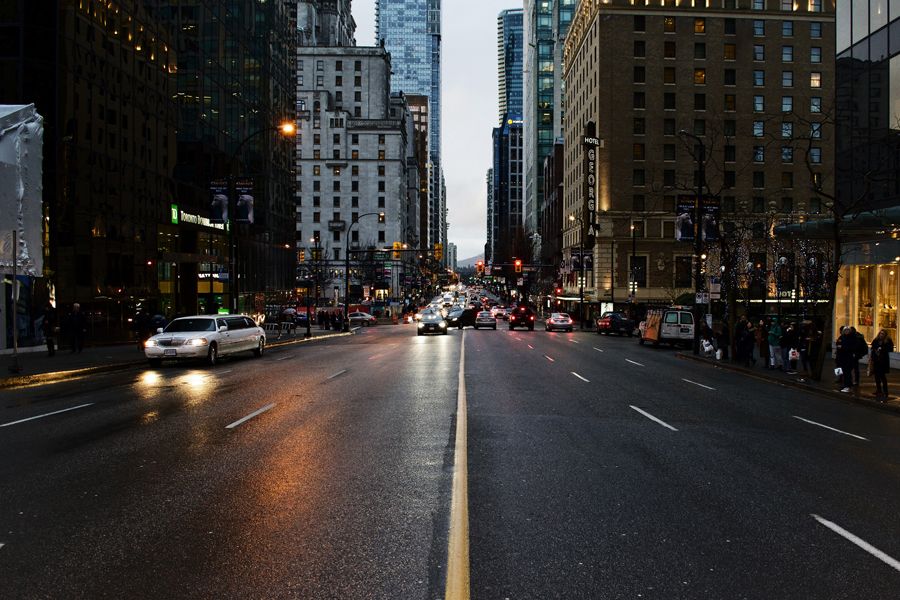 While you can participate in the festival on your own, it's more fun with friends. The festival runs for 17 days, so assemble your food buddy(ies) and get your calendars ready. Even before the restaurant list is officially announced on January 9th, you can identify dates that you're all free to indulge in some of Vancouver's best food and drink.
Sign up for Dine Out Vancouver's Newsletter to keep up to date with all developments. If you prefer social media to email, check out the event's Instagram, Twitter or Facebook pages, #DOVF.
Have a Collective Goal
Once you know who you'll be dining with, come up with a collective goal for your experiences this year. If you always stick to the same restaurants, maybe you can use this festival as an excuse to try a new spot. If you always eat sushi, maybe aim to enjoy Singaporean food for a change. If you usually frequent restaurants, try a food tour.
If you've never eaten at a fancy restaurant, now's the time!
There are endless goals to set but having a few in mind can help you sort through all of the festival's wonderful offerings.
Have a Criteria in Mind
One way to think about your experiences at Dine Out Vancouver is by considering what is most important for you in a food or drink experience. Rank these criteria based on their importance to you:
Taste
Aesthetics
Service
Price
Chef
Type of Cuisine
Social Event
Intimate Dining
Group Outing
Getting a sense of what criteria are most important to you and your food buddies can also help you sort through the plentiful offerings (there are hundreds!).
If you or someone in your group has specific dietary restrictions, be sure to contact the restaurants or event organizers directly to confirm that they have suitable options.
The faster you figure out your collective goals and criteria, the easier it is to sort through all the restaurants and menus. The longer you take, the higher the chance you'll miss out as many of the popular restaurants get booked up FAST.
Dine Out Festival Events
Although the restaurant list has not been published yet, tickets for festival events are already on sale. A few events are already sold out, so we recommend getting your tickets as soon as possible.
These events allow you to learn more about a certain dish or type of cuisine, sample food from international chefs who are visiting Vancouver and meet other fans of quality dining experiences.
World Chef Exchanges
Once again, Vancouver will be welcoming the best chefs from around the world as part of the festival's Vancouver World Chef Exchange. Here are a few of our recommended exchanges to try to get a ticket to: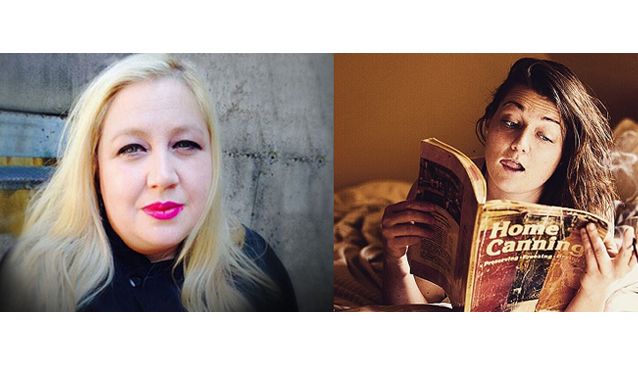 Shelome Bouvette, Executive Chef and Owner of Chica Restaurant, will be welcoming Toronto Chef and MSC Ambassador, Charlotte Langley, for multi-course seafood tasting menu. The delectable east coast meets west coast dinner will also include expertly paired wine from West Coast winemaker, Heidi Noble.
The all-inclusive ticket includes the multi-course dinner, beverage pairings, tax, gratuity and ticketing fees.
Date: January 21, 2020
Location: 136 E Broadway, Vancouver BC V5T 1A1
Cost: $142.14
Tickets: Here
Executive chef Ian McHale of Wildebeest will be reuniting with head chef Ahmet Dede of Mews Restaurant. Both chefs have previously worked in Michelin-Star restaurants in Dublin, share a strong passion for using local and seasonal ingredients and working closely with local farmers and foragers as part of their craft.
Vancouver's local ingredients will no doubt be the star of this dinner, as Chef Ian and Chef Ahmet whip up a multi-course dinner like no other.
The ticket price is inclusive of multi-course dinner, beverage pairings, tax, gratuity and ticketing fees.
Date: January 27, 2020
Location: 120 W Hastings Street, Vancouver BC V6B 1G8
Cost: $189.52
Tickets: Here
The Salmon N' Bannock all-indigenous team (Chef Ida Baker and Chef Janine Delorme-Bird) will be joined by New Zealand's Chef Rewi Spraggon, from Maori, and Edmonton Chef Shane Chartrand, for a memorable contemporary indigenous feast. The multi-course meal will showcase a collaboration between 3 distinct indigenous cultures and the greatest wonders from the ocean.
The ticket includes a multi-course dinner, beverage pairings, tax, gratuity and ticketing fees.
Date: February 2nd, 2020
Location: 7 – 1128 West Broadway, Vancouver, BC V6H 1G5
Cost: $242.05
Tickets: Here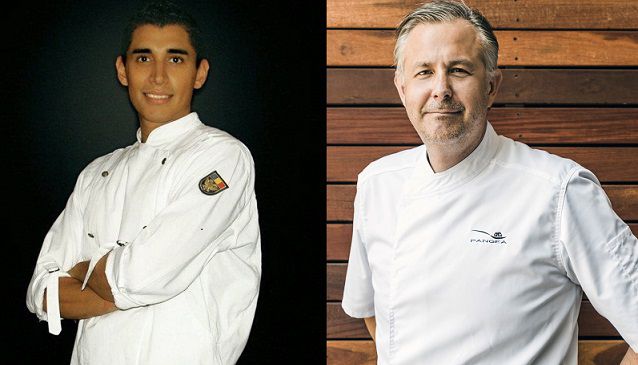 Wildtale Executive Chef Francisco Higareda will be collaborating with famed award-winning Mexican Chef Guillermo Gonzalez Beristain. Before moving to Vancouver, Chef Francisco worked in three and two Michelin-starred restaurants in Spain and Paris. Similarly, Chef Guillermo started his career working in top tier restaurants in Madrid, Strasbourg, and New York. He then went on to create his own restaurant, which would revolutionize the industry in Monterrey and be awarded impressive accolades like: 50 Best Restaurants of Latin America, Chef Choice Award, Lifetime Achievement Award by The Diners Club.
This all-star multi-course dinner will include a twist that is one not to miss. Each course will be paired with tequila, mezcal, and wine.
Date: January 30, 2020
Location: 1079 Hamilton Street, Vancouver BC
Price: $173.97
Ticket: Here
Food and Drink Tours
With so many great eats and drinks to try, it makes sense to do a tour to try and sample as much as possible. These tours usually have a few dates to choose from which can help with booking. The prices for both these tours include taxes, gratuity and ticketing surcharges. Be sure to arrive on time or else you might get left behind!
Here are a few tours we're excited about: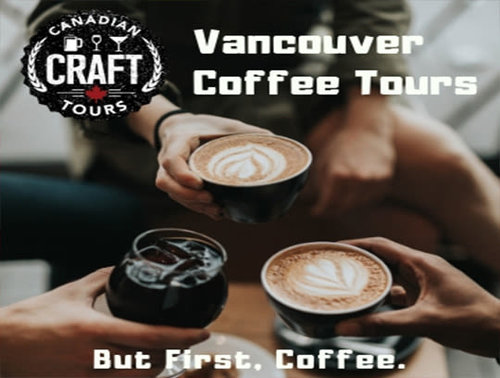 Coffee may not be the first thing you think about when it comes to Dine Out Vancouver, but our coffee scene rivals that of major international coffee hubs. The group at Canadian Craft Tours has put together this three-hour minibus tour so you can learn about the origins of coffee and importing and roasting processes.
Don't worry, you'll be well-caffeinated as you'll also get a chance to try pour-overs, cold-brewed coffee and pastries.
Date: January 18, 2020; January 19, 2020; January 25, 2020; January 26, 2020; February 1, 2020; February 2, 2020
Time: 9:00 AM – 12:15 PM
Location: Meet at 901 W. Cordova Street
Cost: $95
Tickets: Here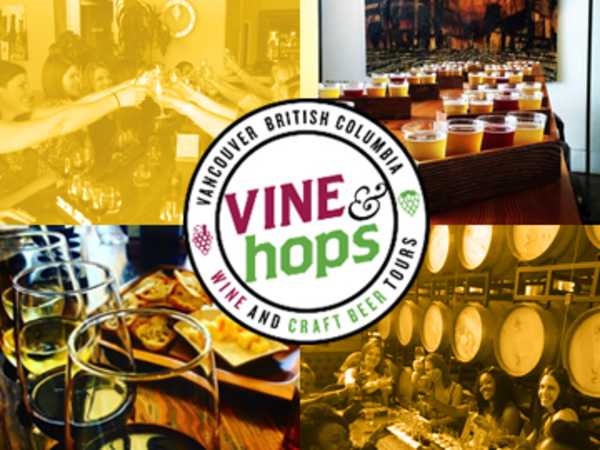 This is not your average brewery tour. The team from Vine & Hops has put together this unique and fun tour to explore urban wine, distillery and brewery processes. You'll get to taste local beverages and enjoy scrumptious food pairings. The tour will take you to some of the city's best locations, so you can learn direct from the makers themselves. This tour is great for groups of friends who want to do something different than just going to happy hour.
Date: January 17, 2020; January 20, 2020; January 24, 2020; January 27, 2020; January 31, 2020
Time: 6:00 PM – 9:00 PM
Location: Meet across from Starbucks on Mainland & Davie Street at Passenger loading zone; Vancouver BC V6B 0H8
Cost: $119
Ticket: Here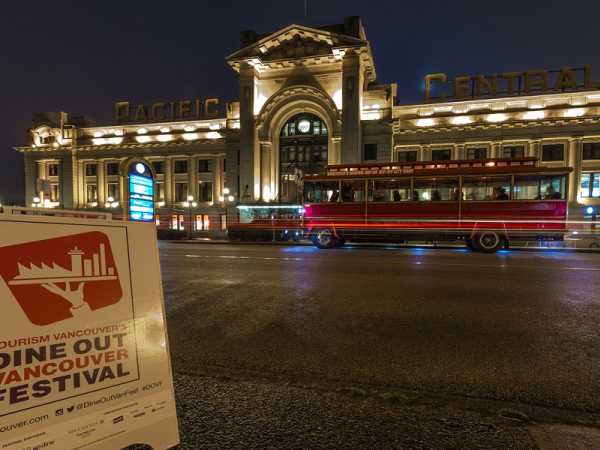 The Secret Supper Soirée is a one of a kind dining road trip around Vancouver. Presented by Swallow Tail Culinary Adventures, you'll join fellow food enthusiasts on board a classic Vancouver trolley for a secret and exclusive tour of some of Vancouver's best restaurants. The event has a Tiki theme and 1930's attire is encouraged. This year, James Beard award-winning chef Bruno Feldeisen will be cooking up your dinner.
Early bird pricing is $157.11 plus tax, gratuity and ticketing charges. Regular tickets come to $181.54 all in. Ticket prices include greeting cocktail, wine or beer tastings, canapés, transportation, and a multi-course dinner. It sells out every year, so get your tickets now.
Date: January 18, 2020; January 25, 2020; February 1, 2020
Time: 6:00 PM
Location: Meet outside 1485 Frances St, Vancouver, BC V5L 1Z1
Ticket: Here
You may not know where you'll be dining, but you can rest assured that it will be excellent.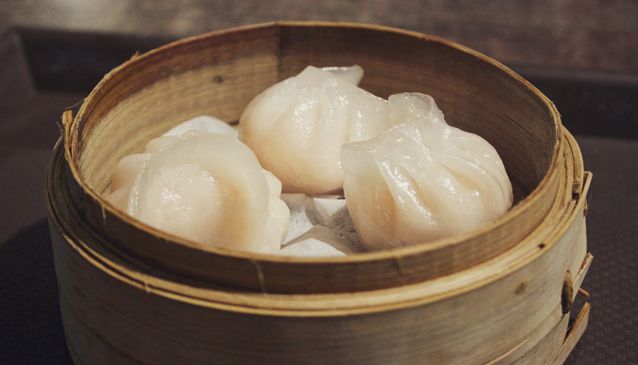 Take a stroll around Vancouver's historic Chinatown neighbourhood and get a taste of Dim Sum, a popular Cantonese family tradition, Chinese BBQ, and experience a Tea Ceremony on this guided tour.
Date: January 18, 2020; January 19, 2020; January 25, 2020; January 26, 2020; February 1, 2020, February 2, 2020
Time: 1:00 PM
Location: Meet at 50 East Pender Street Vancouver BC
Cost: $94.50
Ticket: Here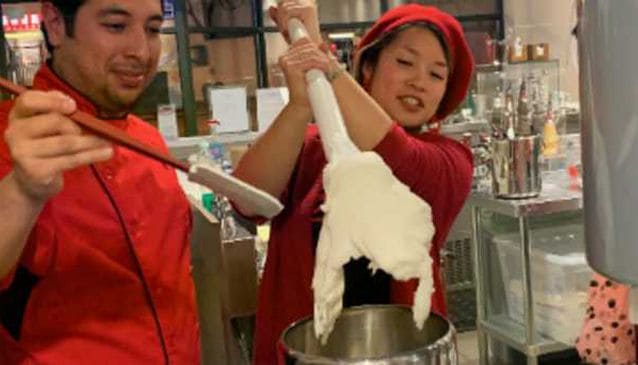 Step into the lab and get a hands-on crash course on gelato-making from international award-winning Gelato maestro himself, James Coleridge. Learn about James' farm-to-cone approach and how he uses science to make some darn good gelato and sorbetto. This class is the perfect couple activity.
Best of yet, take a pint of your choice home!
Date: January 23, 2020; January 30, 2020
Time: 7:00 PM – 8:30 PM
Location: Uno Gelato, 2579 West Broadway Street Vancouver BC
Cost: $59.74
Ticket: Here
On the Day of the Restaurant List Launch
January 9, 2019. Put that date in your calendar. Send an appointment to your food buddies.
Restaurants get booked quickly, especially for prime weekend and evening spots, so you need to have a strategy for the day of the restaurant list launch. Here's what we recommend:
1.) Create a list of dates when everyone in your group is free to dine together

2.) As soon as the restaurant list is published, have everyone create a shortlist of four to eight restaurants

3.) Consolidate everyone's lists and narrow the list down to five restaurants for the group

4.) Make a reservation as soon as possible on one of the dates you determined in step one

5.) If your first restaurant is booked, keep working your way down the list
If you strike out on all your preferred restaurants, here are a few tips to save your Dine Out Vancouver experience:
1.) Consider a different mealtime

2.) Try to book on a different day of the week

3.) Expand your list to try similar cuisines at different restaurants
Unlike previous years, there won't be any Aeroplan member early access at the restaurant list.
And if all else fails, you can at least check out Street Food City. A collection of our city's best food carts will gather outside the Vancouver Art Gallery. This family-friendly event is free to enter, but the prices for the food at the trucks vary. Remember to bundle up so you can fully enjoy this mid-winter picnic.
Caveats to Dine Out
Dine Out is a wonderful time to meet up with friends, try new restaurants or revisit your favourite spots. But it's good to keep in mind that your experience during this festival is not a complete indication of the restaurant's service and taste.
The large influx of patrons is wonderful for the business side of things, but as you can imagine, it can get quite busy! Also, when chefs are cooking to a set menu, you won't get to try all the amazing dishes they are capable of delivering.
Think of it as a chance to experiment a bit and find places that you want to return to throughout the year. And as always, appreciate the experience of sharing good food and drink with friends and family.
See You at Dine Out Vancouver!
With these thoughts in mind, gather your fellow food and drink aficionados and start booking and strategizing now. January 17th is almost here!
---
The following two tabs change content below.
Latest posts by Noms Magazine (see all)