Quick Verdict
Tokyo Treat is perfect for Japanese snack (and culture) lovers with dozens of delicious, full-sized snacks shipped to your doorstep every month.

Each month comes with a different snack theme tied with a specific event, season, or destination of Japan to inspire your palate and wanderlust! Treat it as a gift to yourself or a loved one with reasonable monthly pricing, worldwide shipping, and a perks rewarding system that gives you more yummy treats at a discount.
Best Japanese Snack Box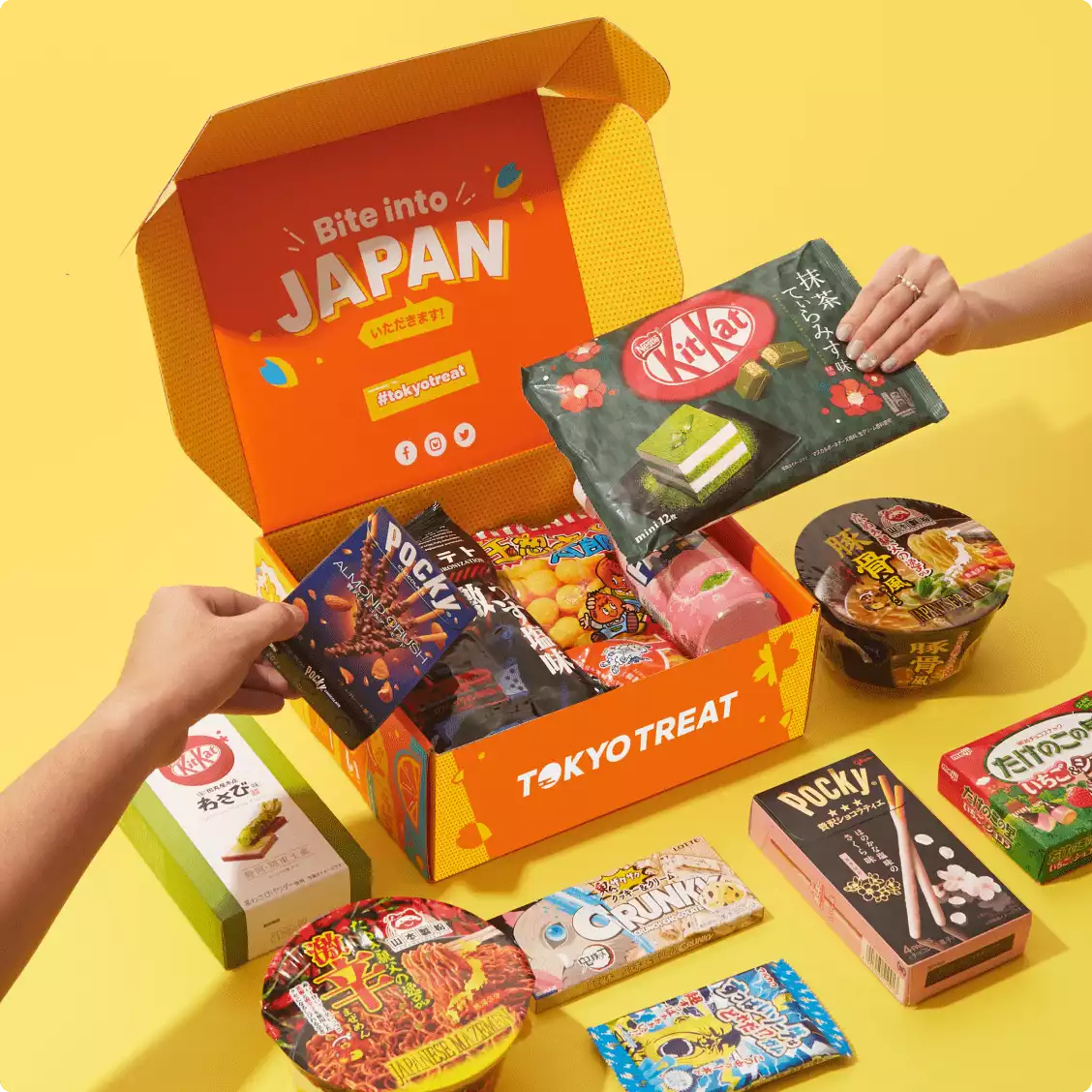 Quirky, curious, and full of flavoring, Japanese snacks are not only world-renowned munchies but also steeped in regional tastes. Hidden behind each creative and appealing packaging is a delicious burst of flavors and texture that transport you straight to Japan in each bite.
The thing is, not everyone has access to their favorite Japanese treat. An absence of product diversity in their hometown Asian supermarkets and restricted access to Limited Edition snacks local to Japan make it a lot harder to enjoy their favorite munchie.
If this sounds like the obstacle you're facing, Tokyo Treat comes to the rescue. With a monthly subscription that costs only around 6 Starbucks Mocha Frappuccinos, you're biting your way into 20 full-sized quirkiest and yummiest Japanese snacks that change every month.
In this Tokyo Treat review, we put the brand to the test.
This article includes affiliate links where we may get a small commission if you use our link. No extra cost is added to you.
Who Is Tokyo Treat?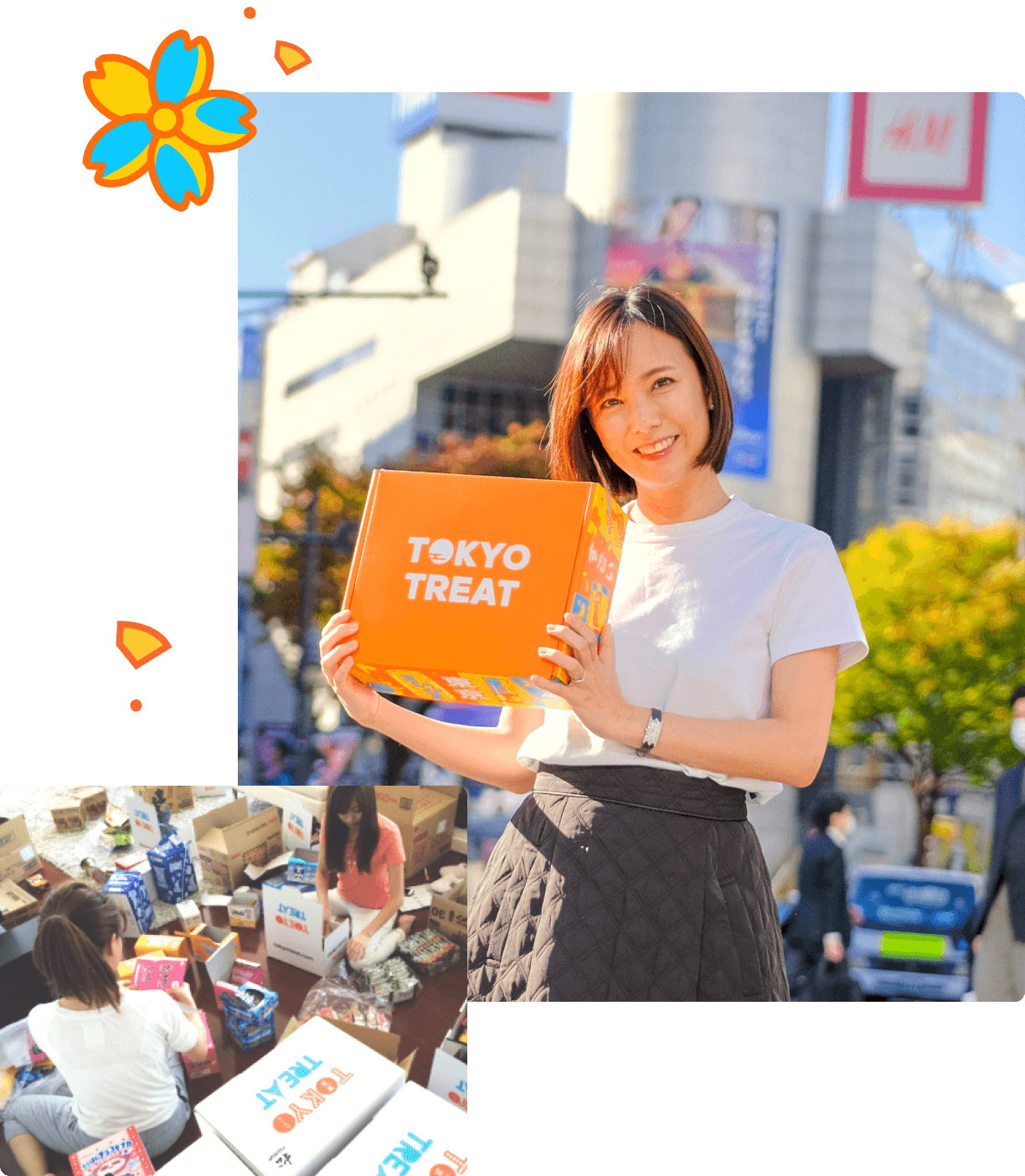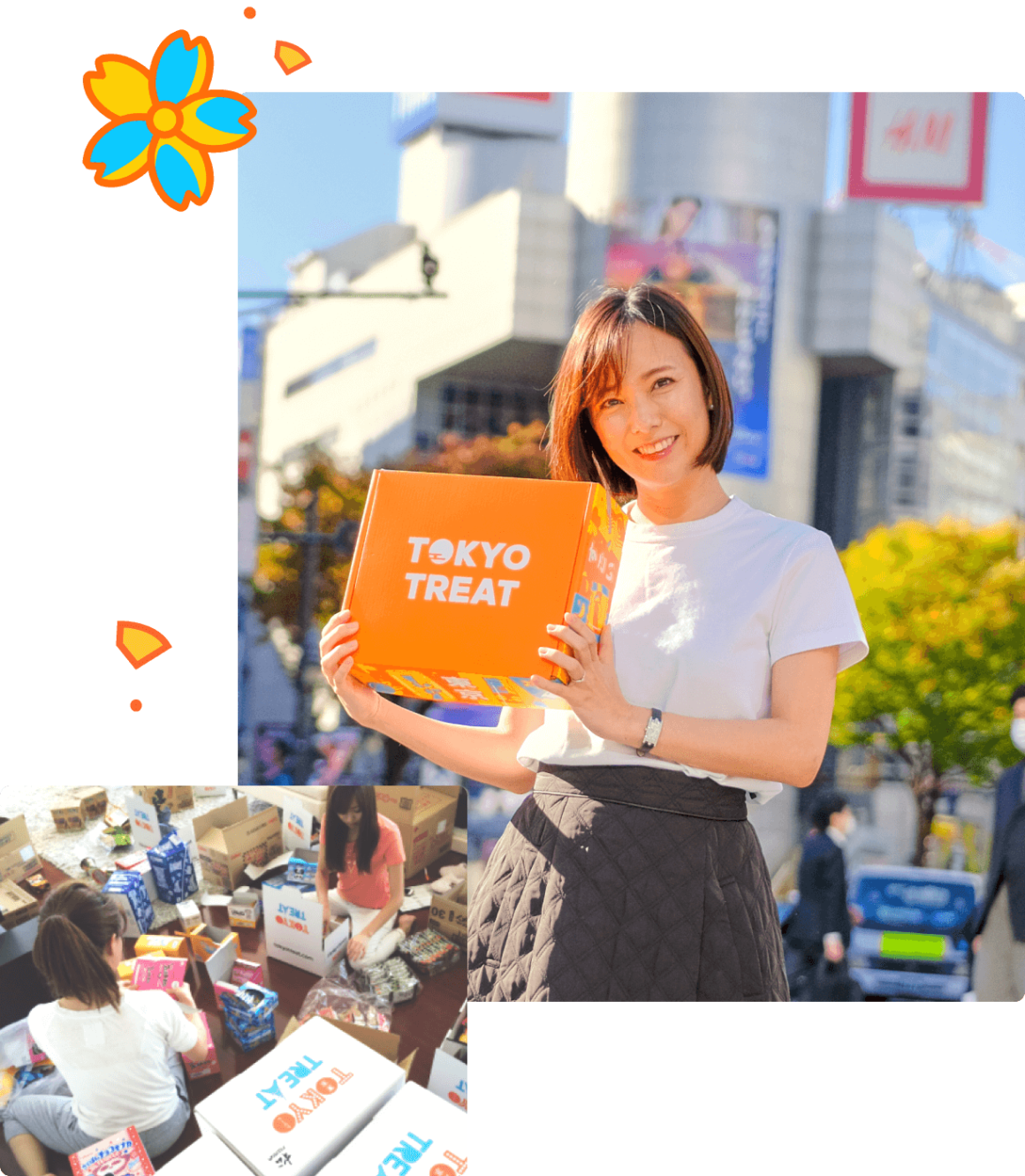 The sensational subscription box service is introduced by Ayumi, a Tokyo-based native missioned to spread the love for authentic Japanese snacks to everyone and make them more accessible to all parts of the planet.
Starting on her living room floor in 2015, Ayumi soon teamed up with like-minded friends who share the same mission of selecting and curating mystery boxes full of snacks and candies exclusive to Japan and sending them to your doorstep every month.
Japanese snacks can be difficult to find in some countries. And even if you find it in a local store, chances are they are all the same old mainstream products with a less diverse profile.
By subscribing to Tokyo Treat, you don't have to think about which snack to buy. With a new theme changing every month, you will see a new set of snacks, candies, noodles, and drinks waiting at your doorstep the next morning you wake up.
Japanese Snacks And Candy In Tokyo Treat Boxes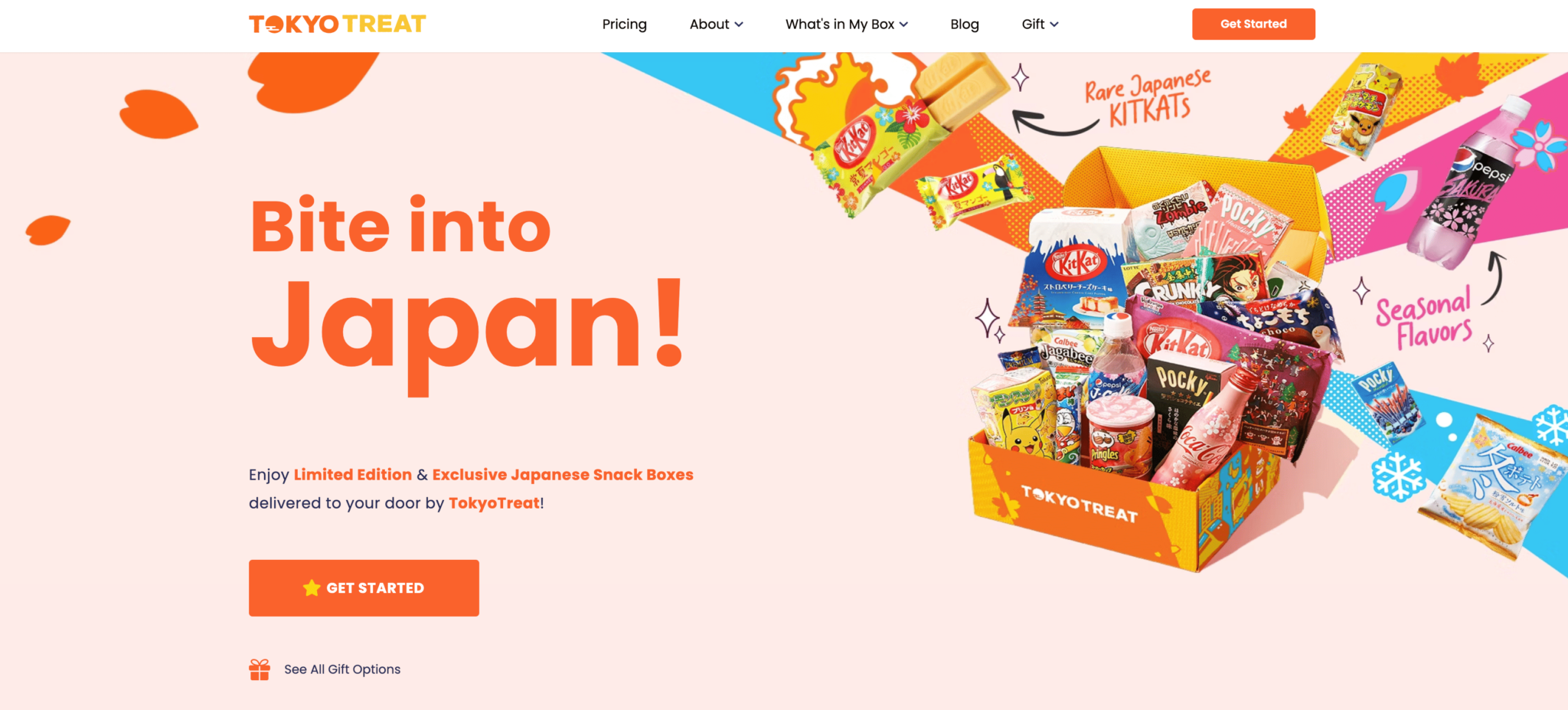 Tokyo Treat makes Japanese pop culture edible and tastier! Each box contains somewhere between 15 to 20 full-sized items, ranging from crazy candies and drinks like ramune and Fanta to instant ramen, chips, KitKat, and even cookies or exclusive bread.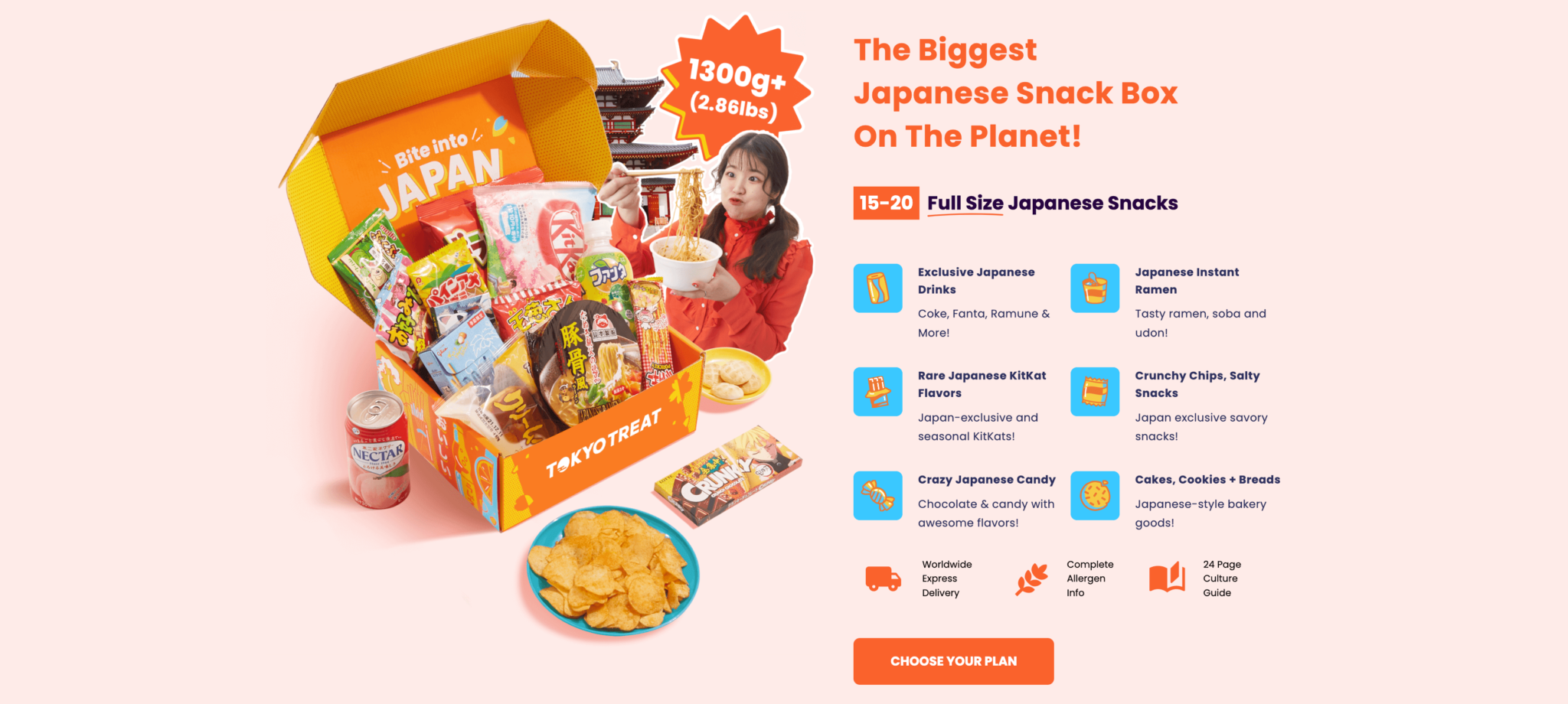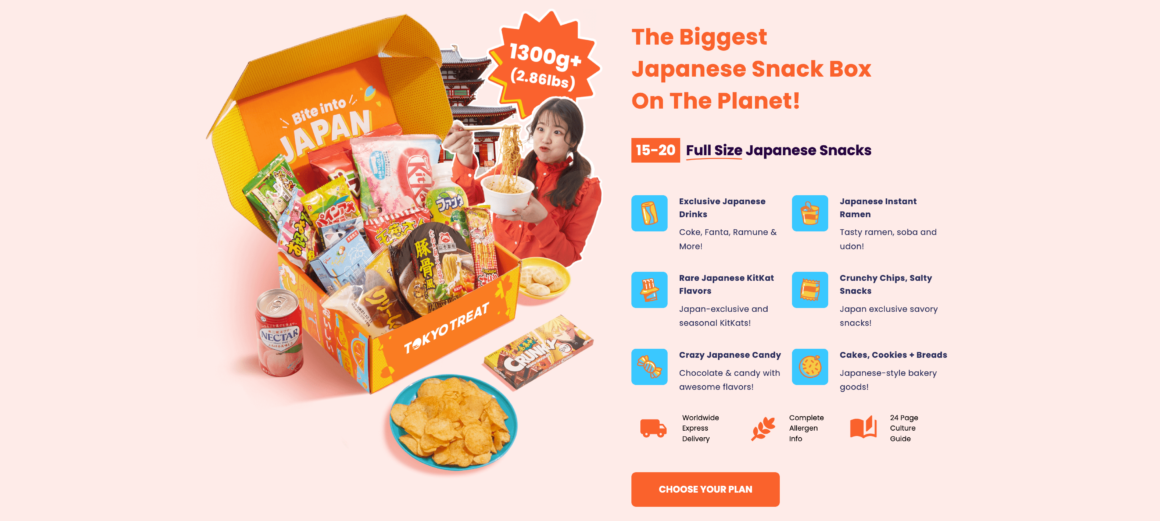 Depending on which theme of the month it is, you can expect to see Limited Edition items such as KitKat Sake and Sakura Pepsi.
Each of these items is creatively sorted by an attentive staff who share a big love for Japanese snack culture just like you.
One of the best things about Tokyo Treat is a dedicated Past Boxes page to give you a sneak peek about what other subscribers recently received.
For instance, we received a box of vampire and ghostly-filled treats and munchies centered around Halloween for the October 2022 box.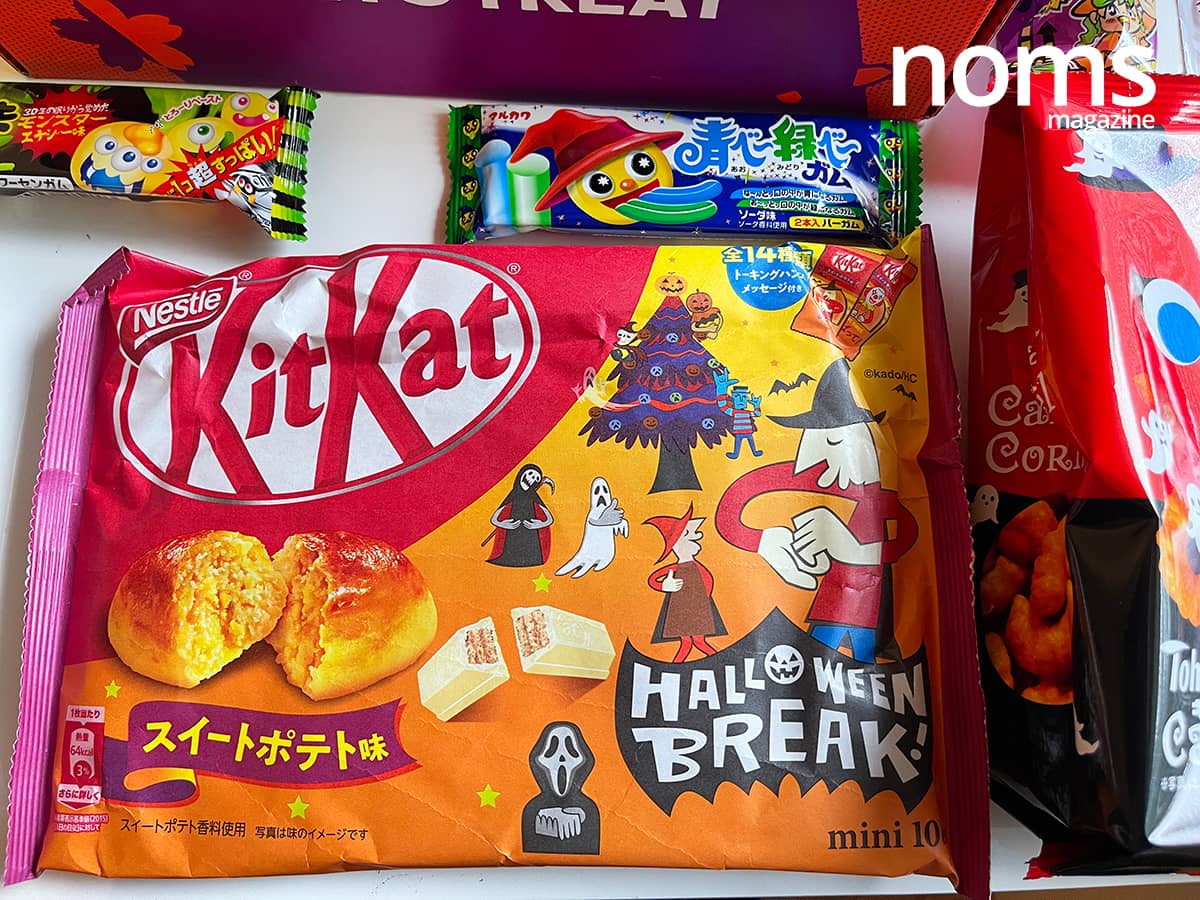 The thing that gets us hooked on Tokyo Treat is being able to test all these new snacks we wouldn't otherwise be able to get here in Canada.
Our fav inside was a special Halloween Kit Kat, that were sweet potato flavored and taught you different sign language words.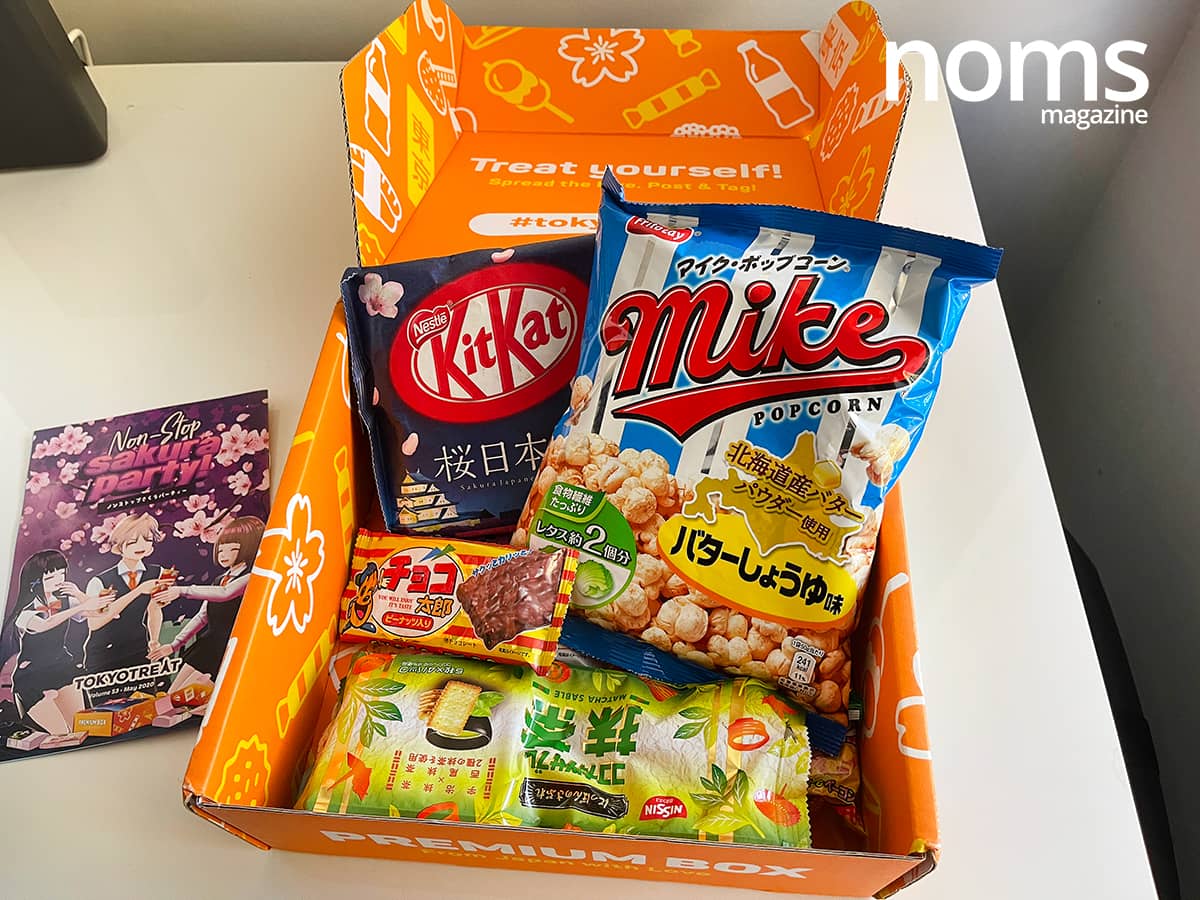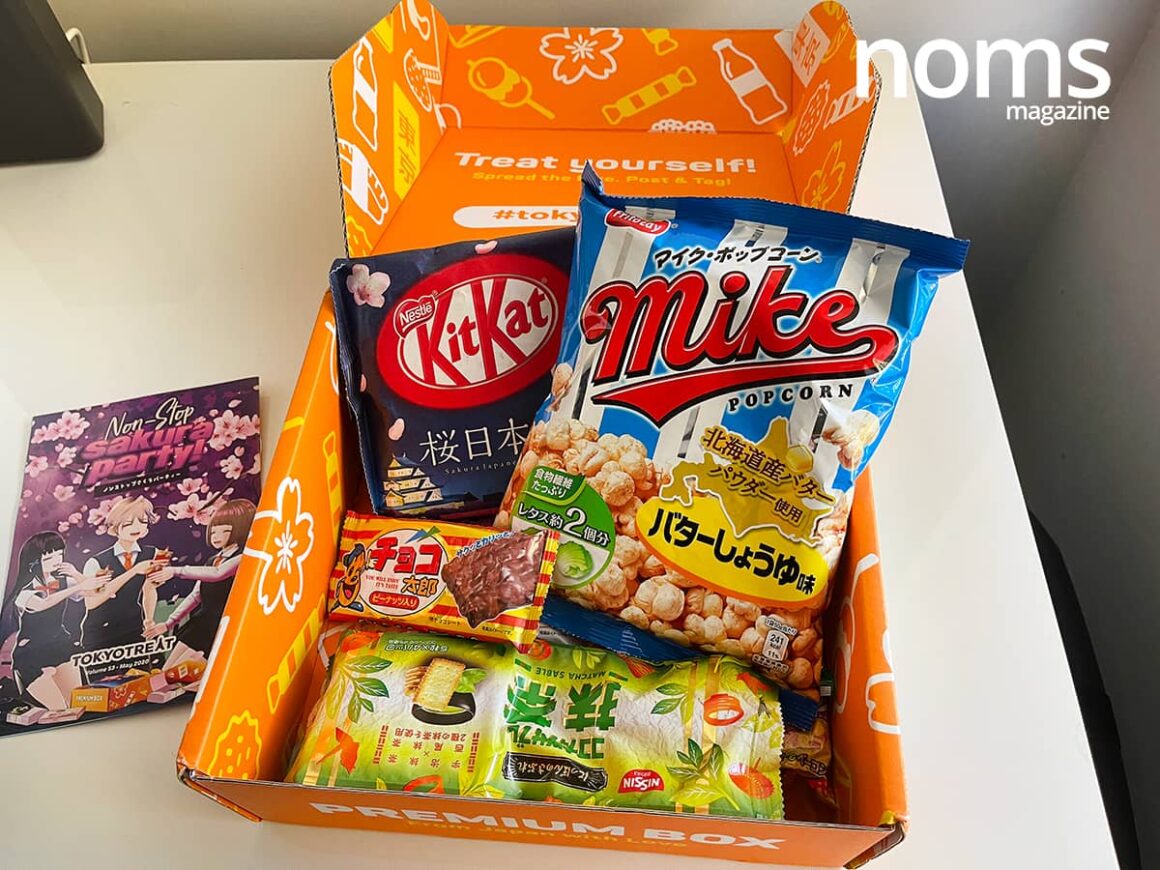 Meanwhile, cherry blossoms set the tone for the spring box with Sakura-inspired snacks burst on the palate in April and May.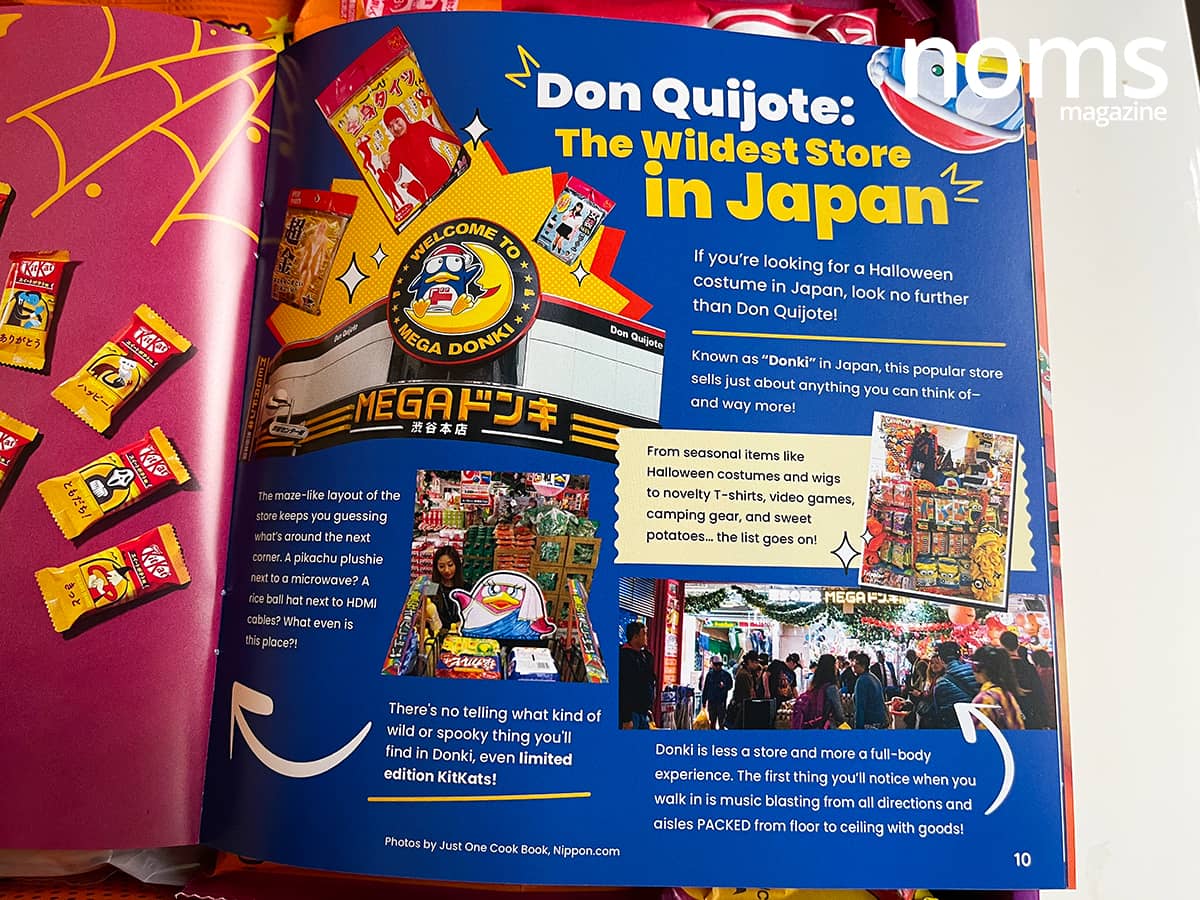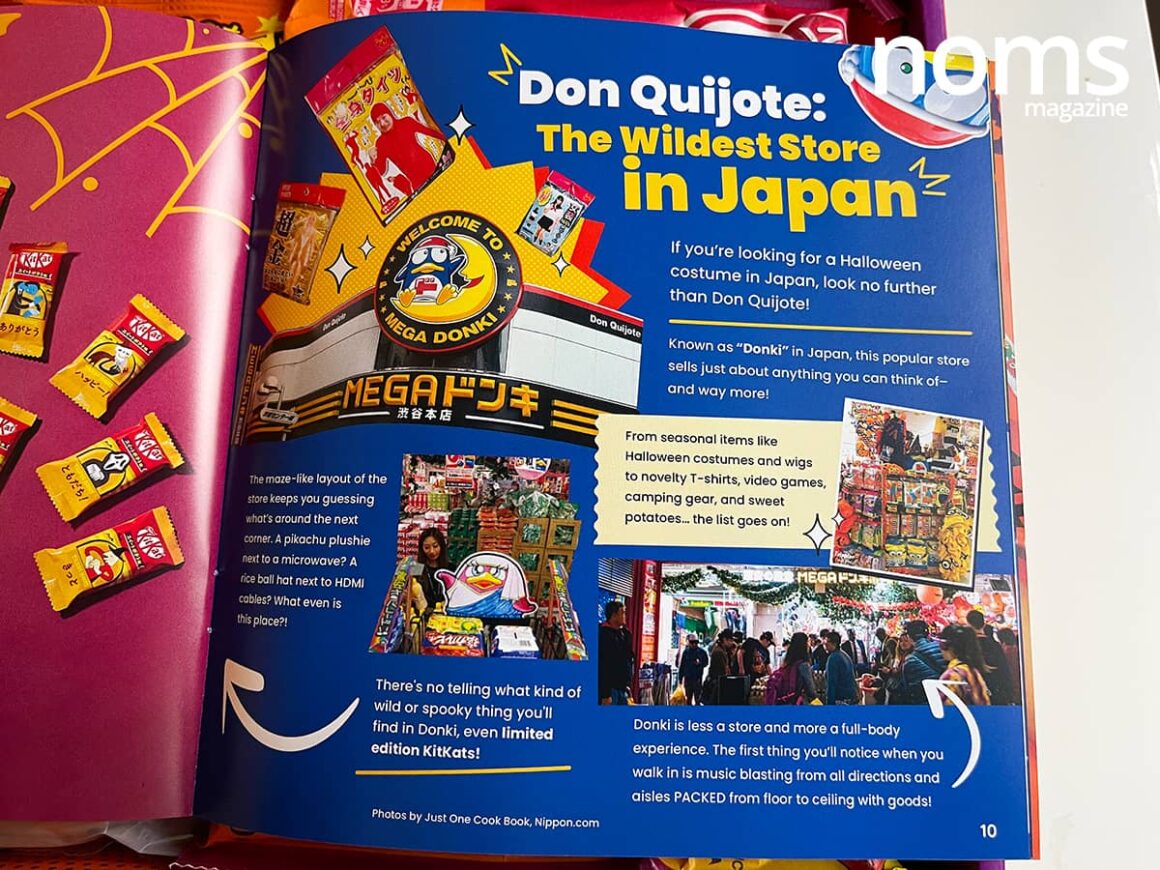 On top of the munchies, each monthly box comes an insightful and well-crafted culture guide and manual.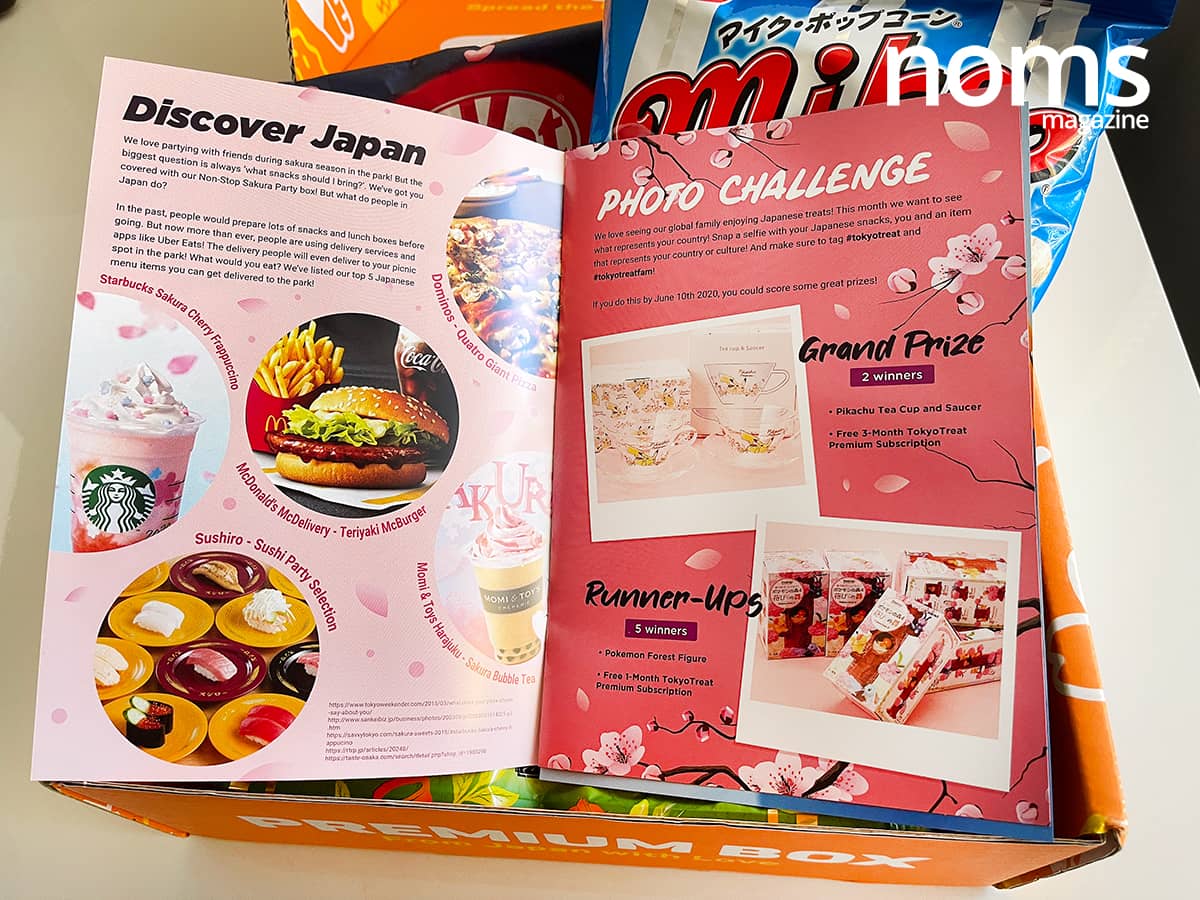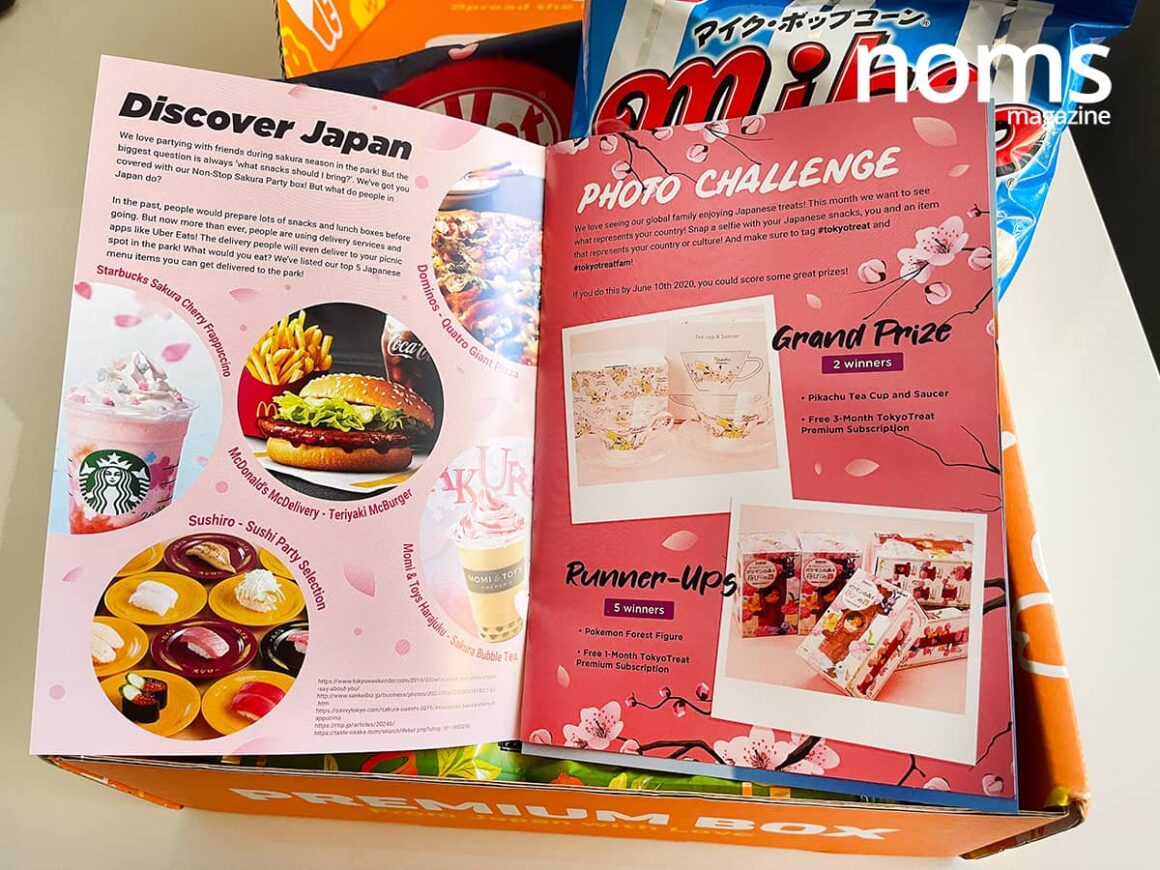 The guide is filled with colorful visual graphics about cultural events and travel tips that are paired with a brief introduction of each snack included in the box. It is always a delight to learn more about the Japanese culture through the guides.
Finally, the guide will include various ways you can win prizes and level up your Tokyo Treat experience via. photo challenges, giveaways, and streak codes.
Such a creative idea makes the snacking experience more enjoyable.
Best Japanese Snack Box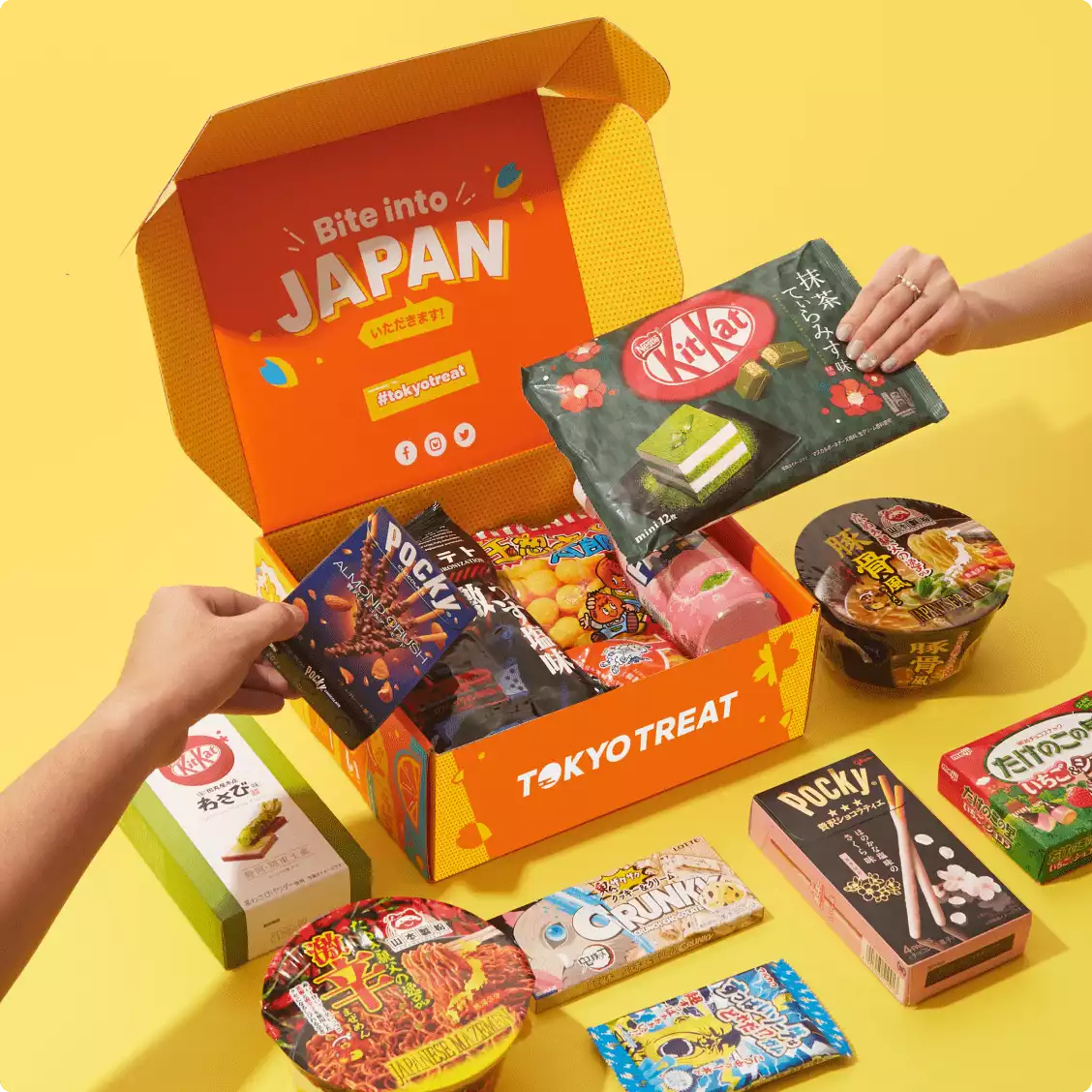 Why We Love Tokyo Treat Japanese Snack Subscription Box
Exciting Theme Every Month to Keep Things Fresh and Anticipating


Life is boring eating the same thing all the time! But Tokyo Treat knows how to keep you on the edge of your seats by playing up a new theme every month to keep things fresh and exciting.
That means we won't be running into the same old snacks time and again.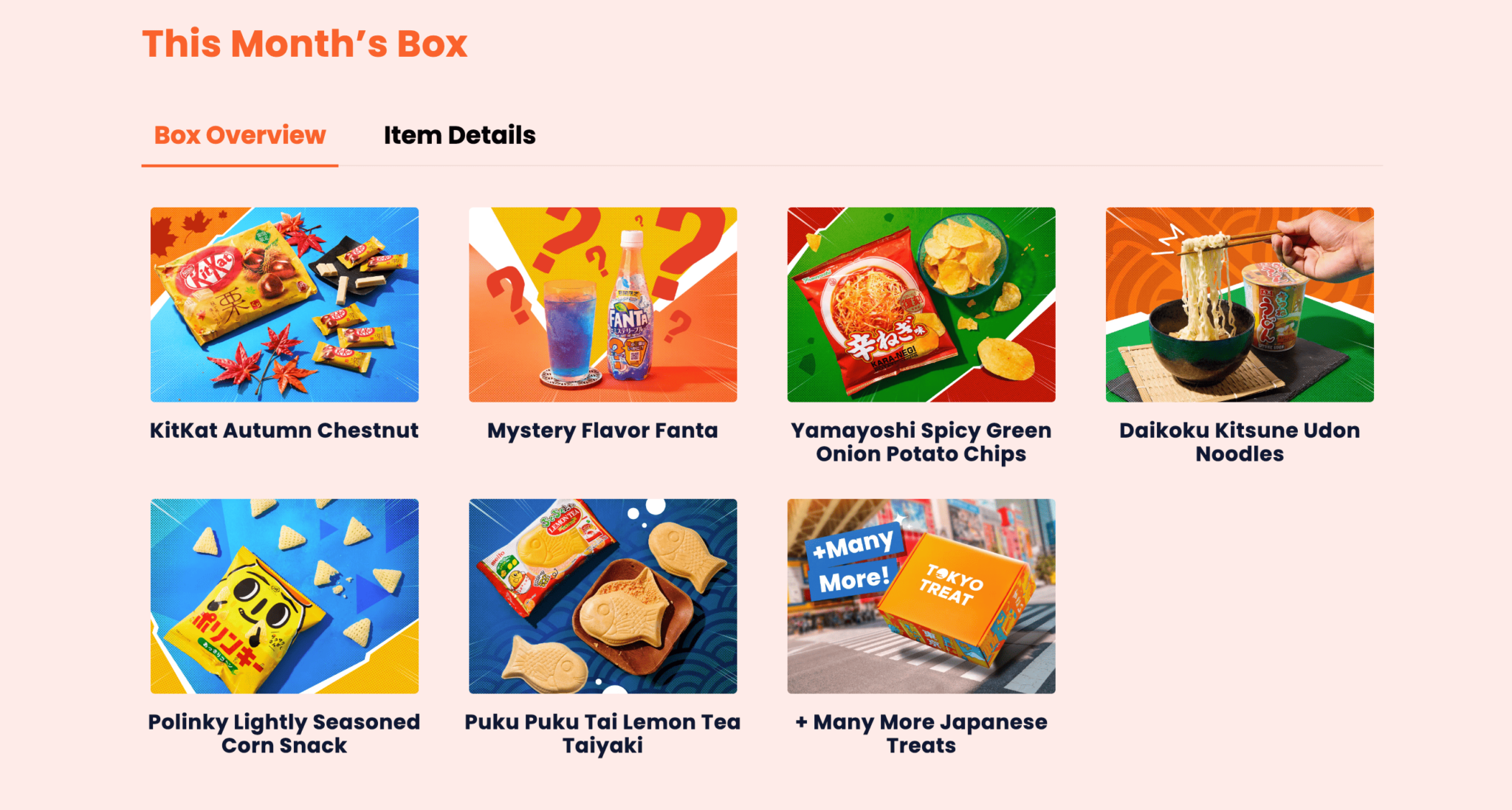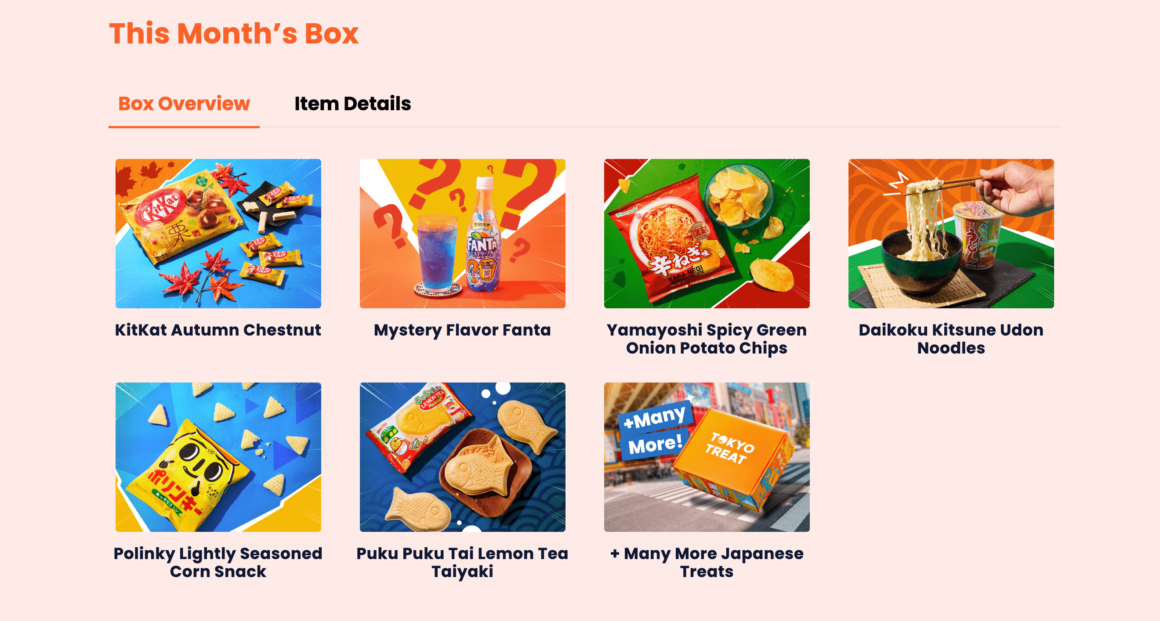 Each box contains 15 to 20 full-sized unique Japanese snacks, noodles, drinks, and candies that we usually have not even heard of before or can get locally.
This means it is always a new experience and memory to create when opening up a Tokyo Treat box.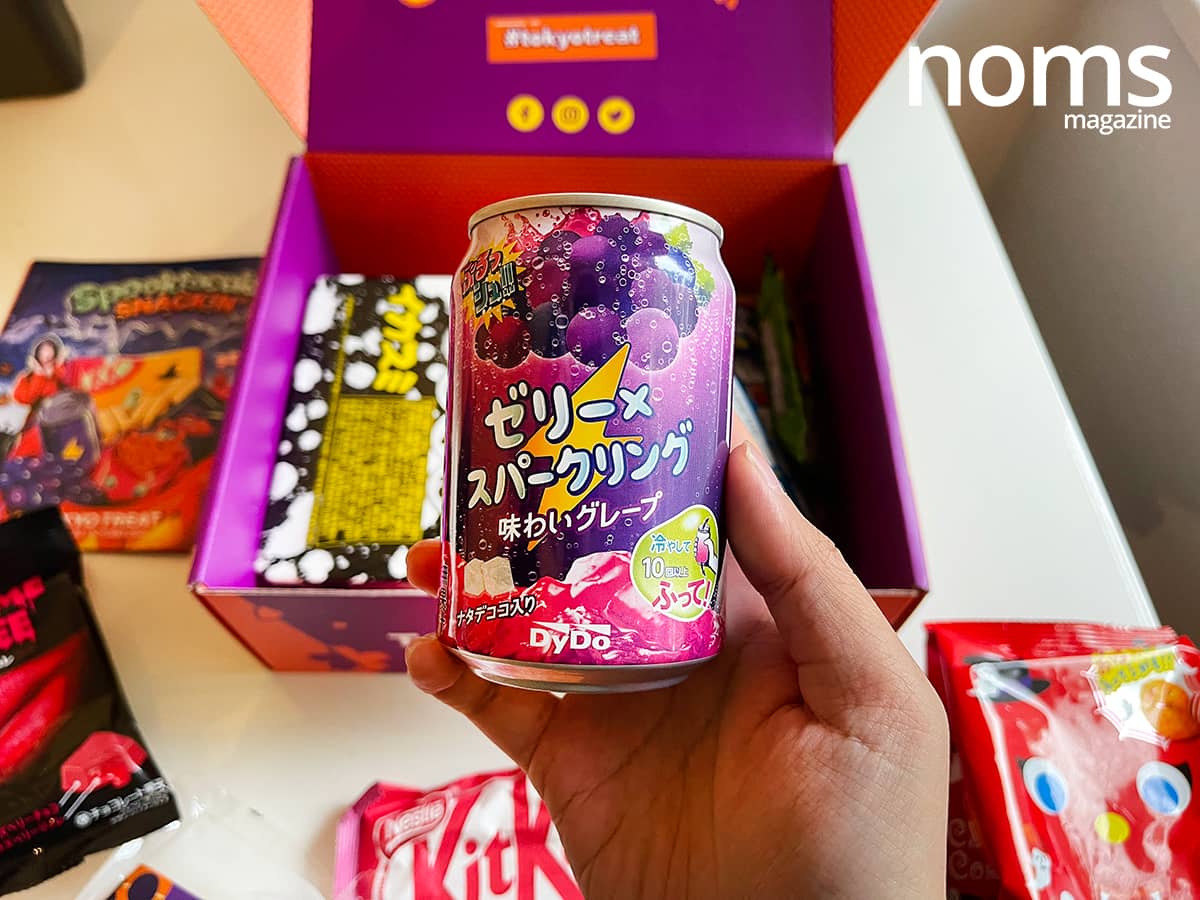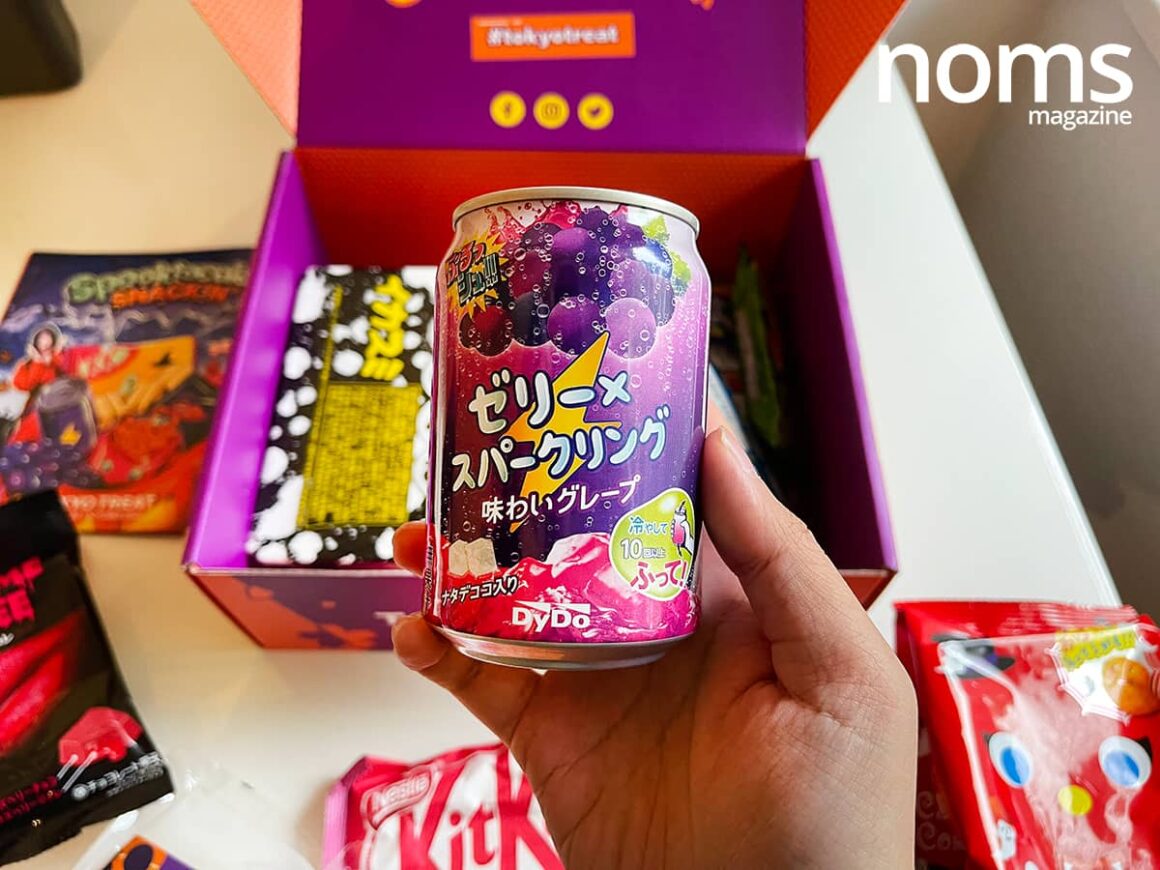 And if you have friends and family to share the box with, it makes for a fun activity to try each snack together and pick which one is your fav!
Beautiful Branding and Reward System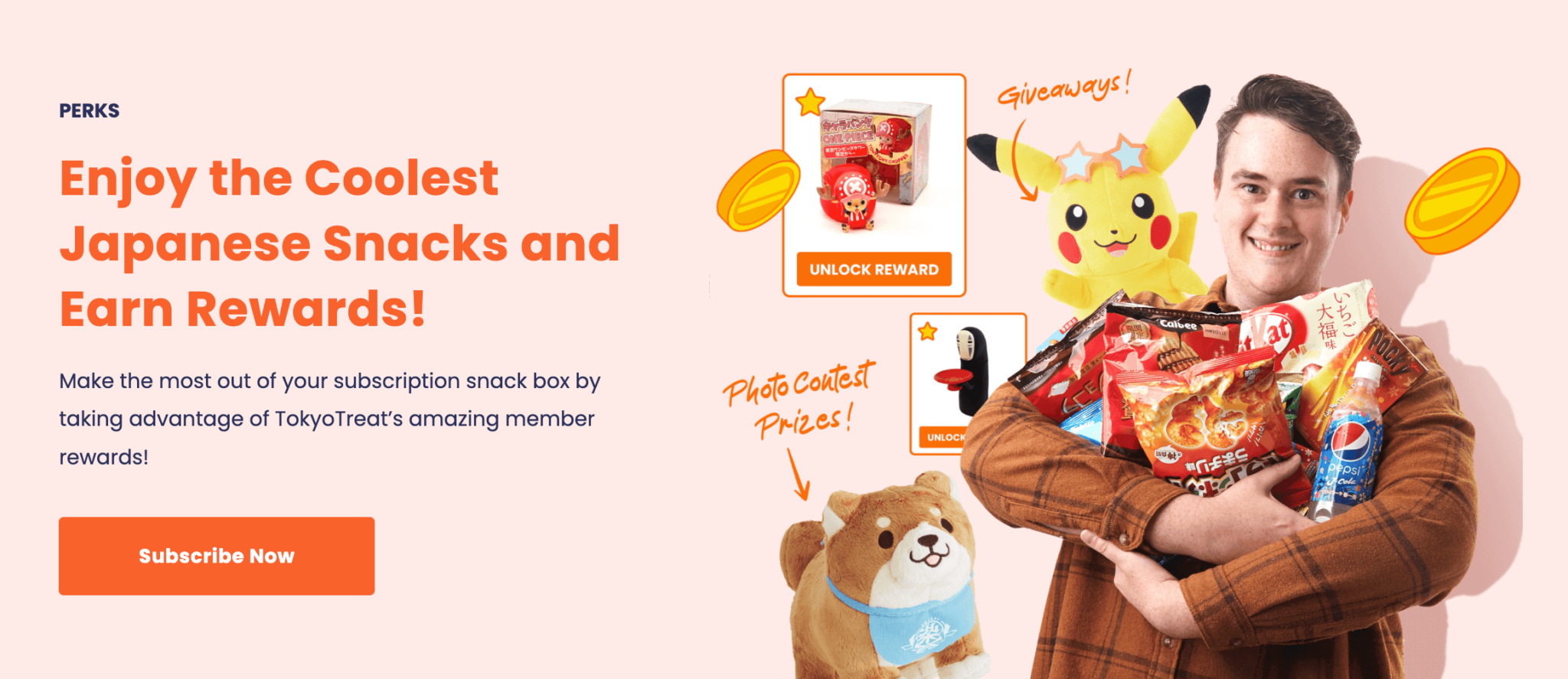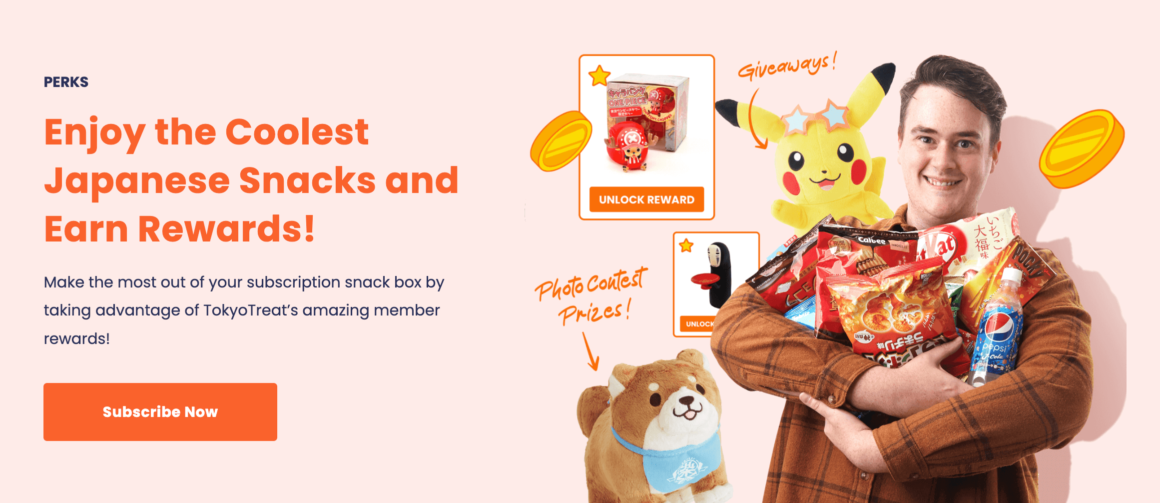 Tokyo Treat has successfully taken its branding business to a whole new level. The entire experience from introduction and checking out products to reading reviews and completing payment is totally enjoyable.
Other than that, the user interface on the website is such an interesting thing to look at with play of color, effects, and clarification that gets you hooked right at the first step.
As a beginner, you will find joy browsing through what was included in the previous boxes, item selection, and how each of them is intertwined with the monthly theme.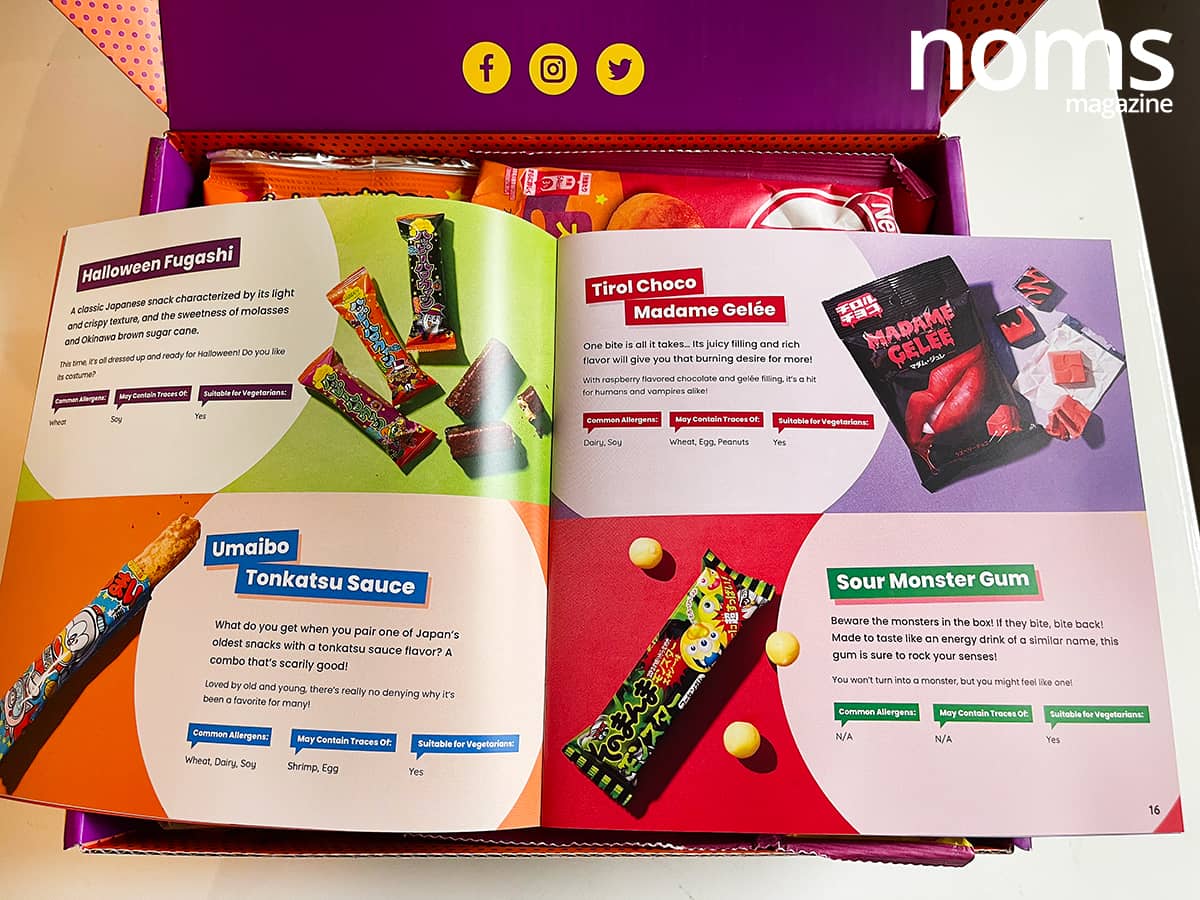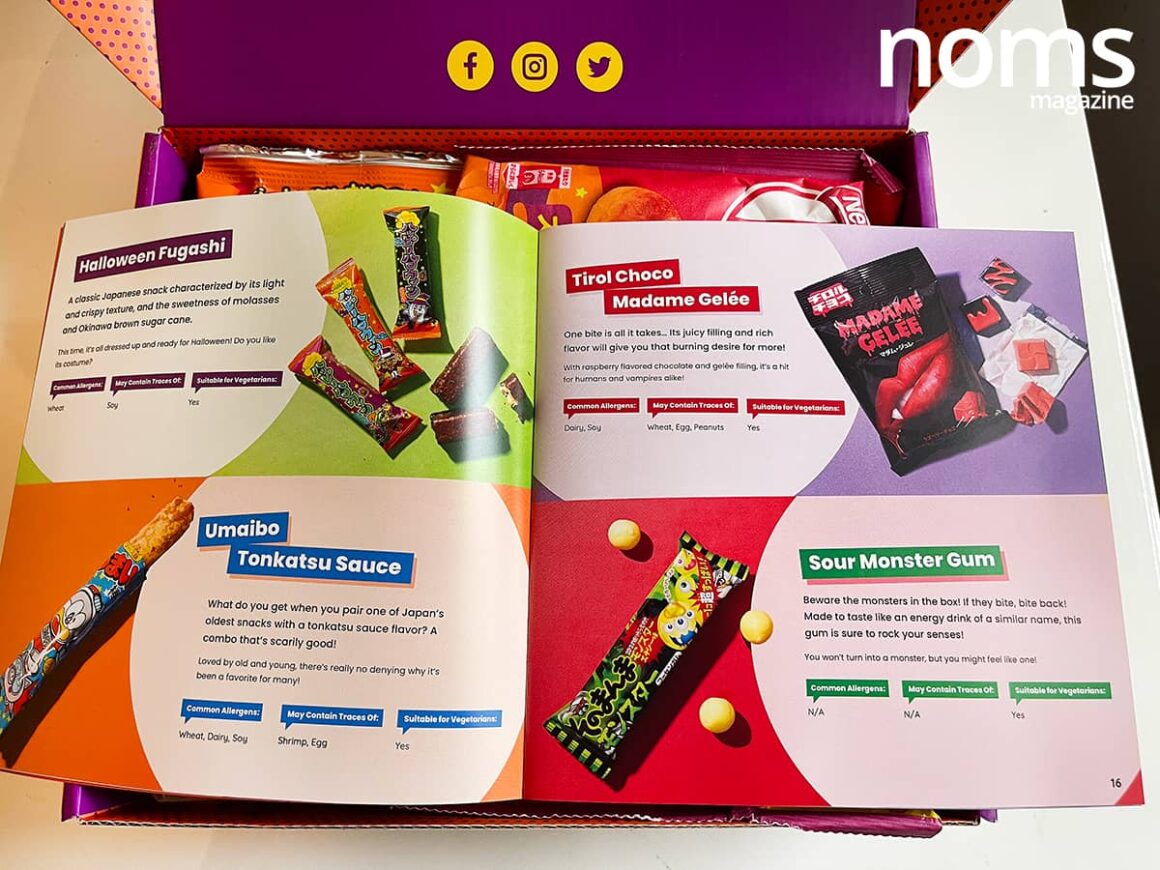 The culture guide included in each box is also a joy to flip through as it combines visual interest and useful information about each snack and cultural event.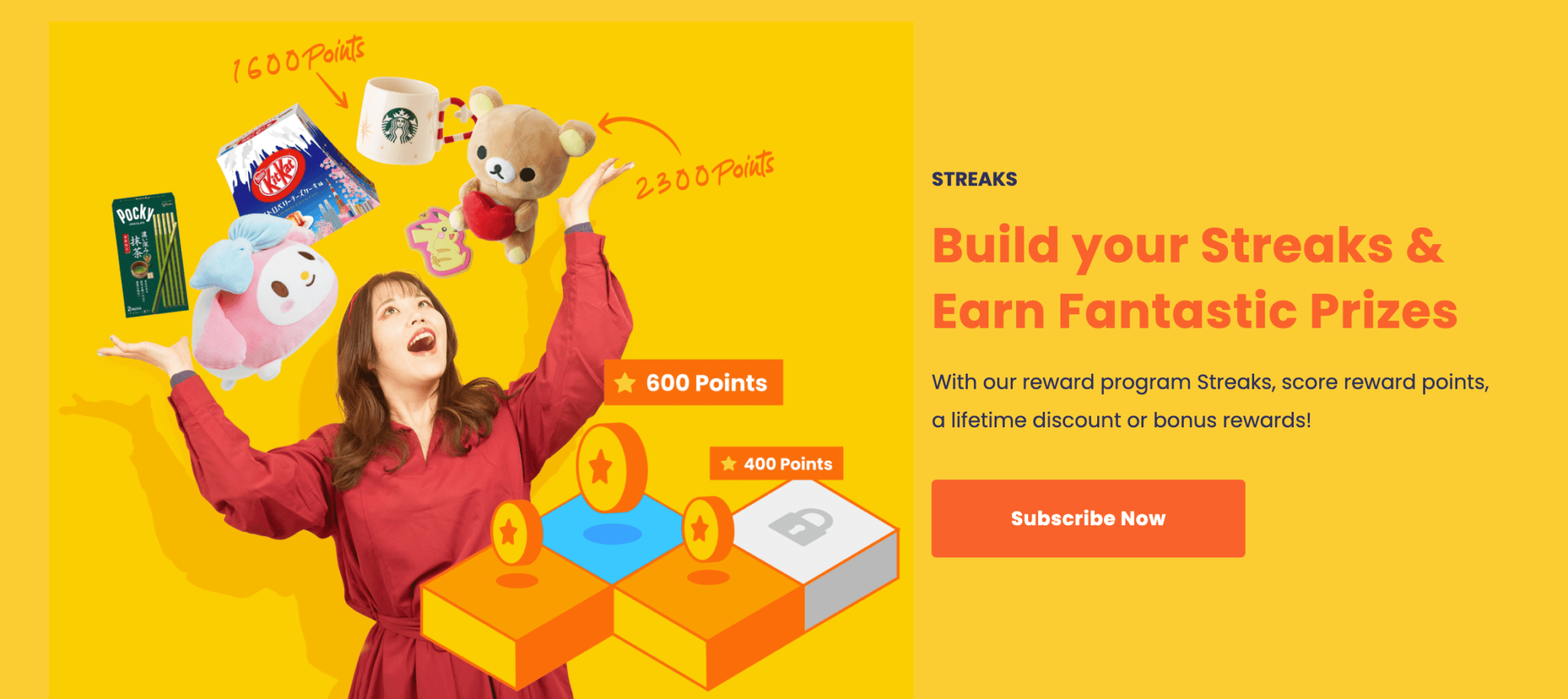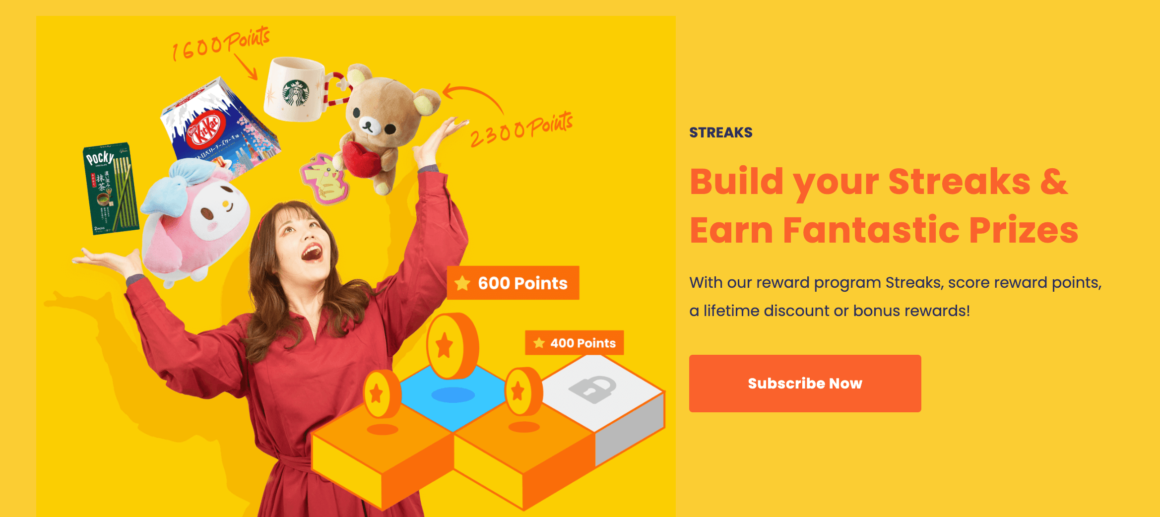 For monthly subscribers, you receive perks and a streak system as a bonus to claim more snacks, merchandize and be encouraged for a long-term subscription. More streaks mean more pointss, and more points mean more yummy goodness you can trade for!
Decent Pricing with Various Plans for All Types of Tokyo-Treaters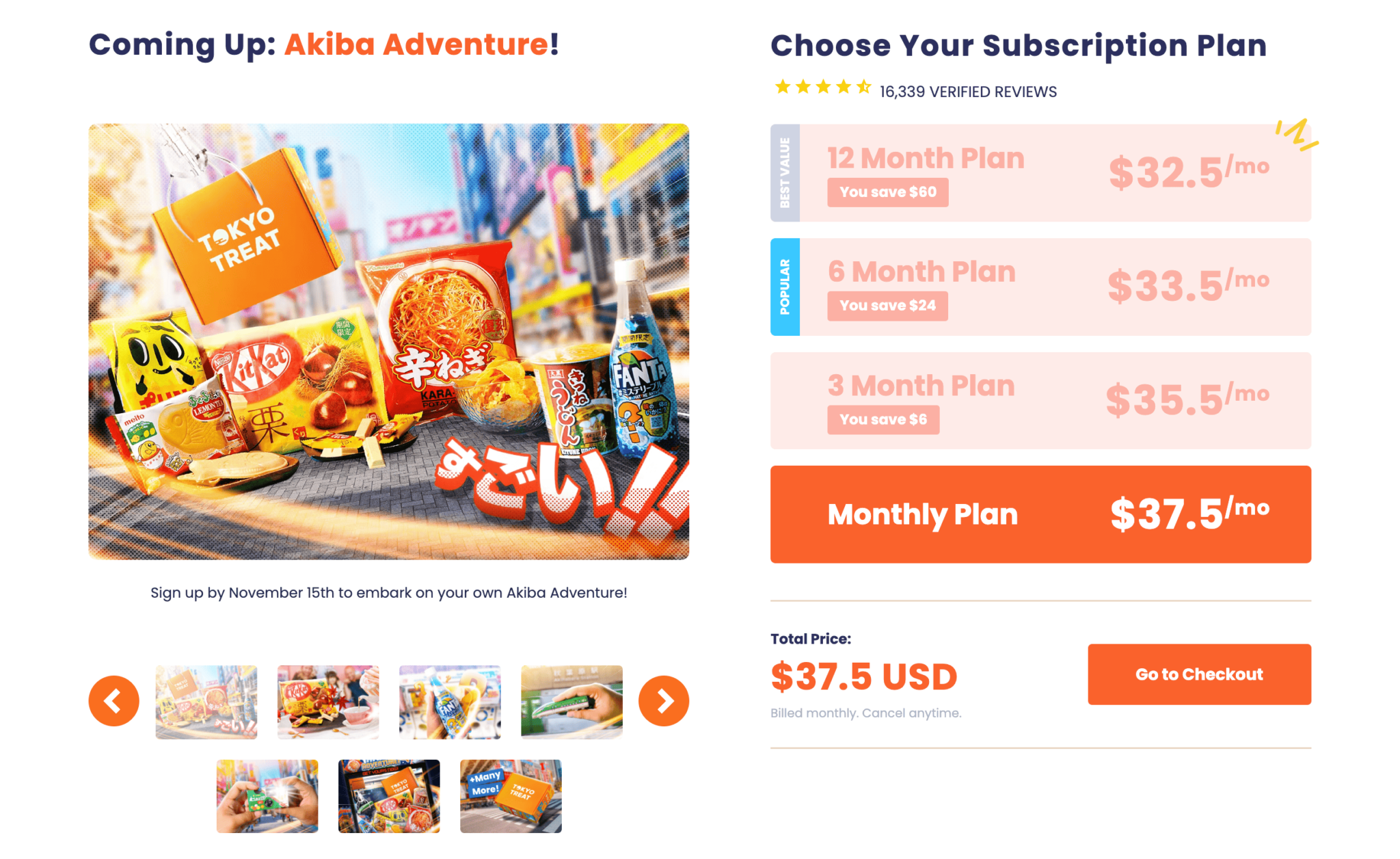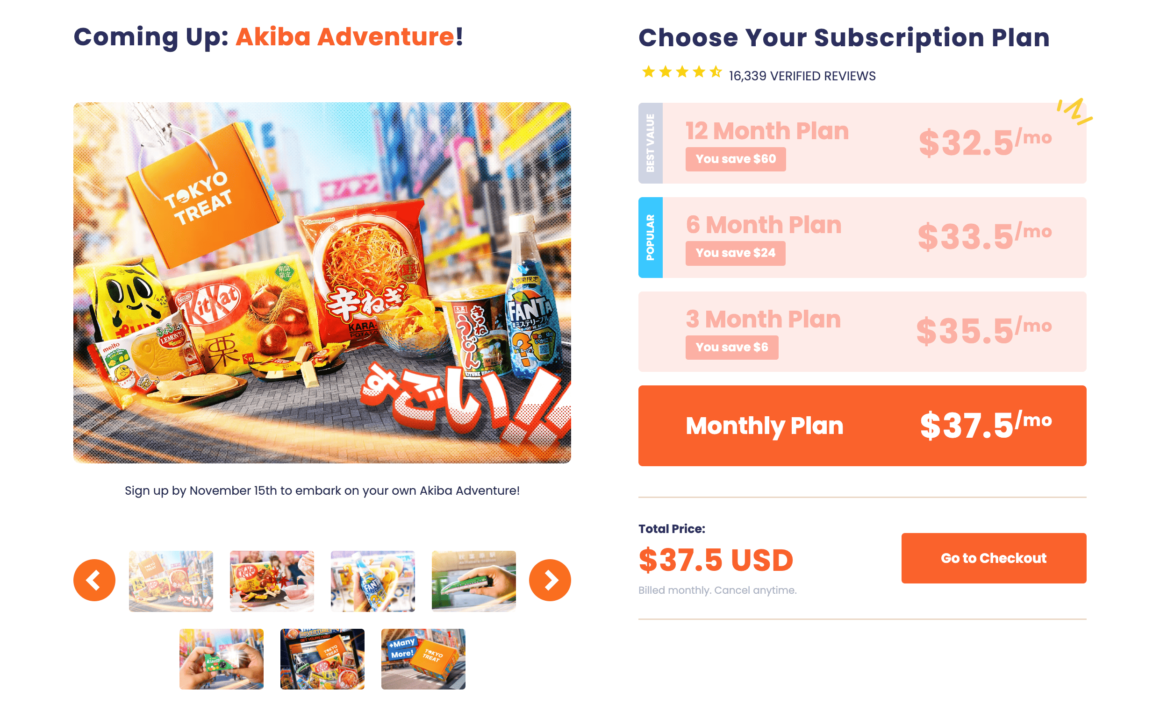 Just under $40 a month for a curated box of up to 20 full-sized Japanese snacks is definitely a steal compared to store-bought items that are usually going to rack up a bill twice as high. Not to mention that many of the items are rare finds and limited editions that can only be found in Japan.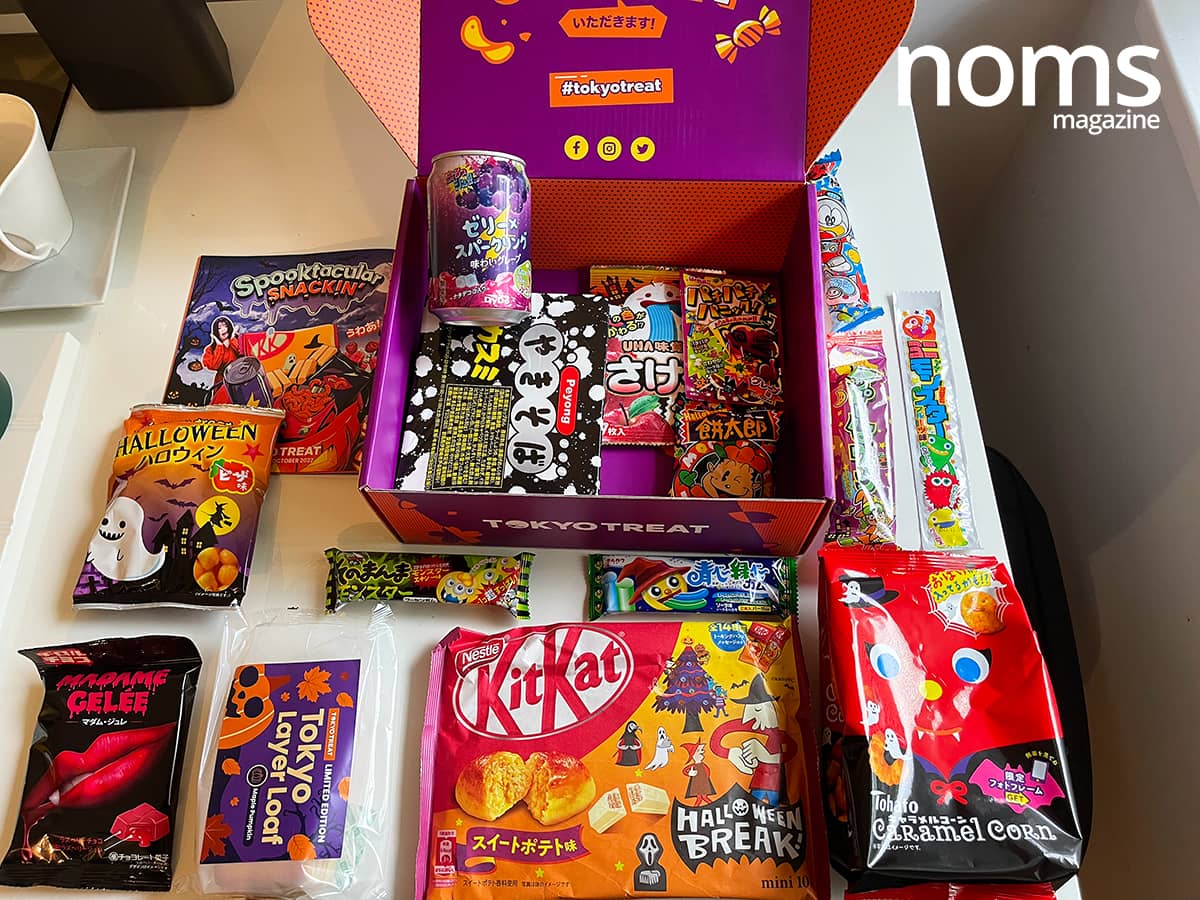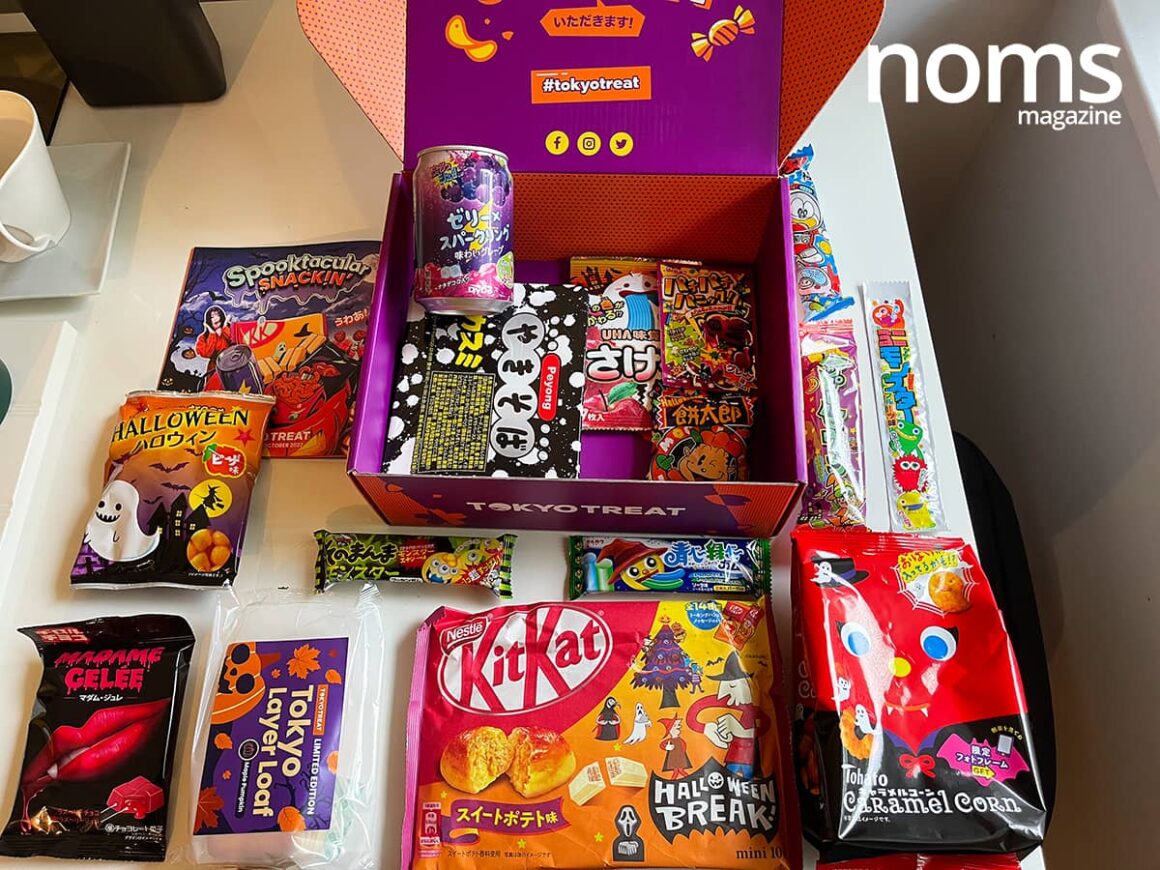 In our 2022 October Halloween box, every single snack was something that was NOT found in a local Asian supermarket in Vancouver, Canada. This makes the box extra worth it for these more rare treats.
The best-value package goes with a 12-month plan, with the 6-month plan being the most popular choice. It also offers a 3-month and one-month package for beginners and those who wish to order one as a gift.
If you're just looking to try out a box to start off, I would recommend going for the monthly subscription. This lets you get a feel for Tokyo Treat and can cancel at any time in the future.
Best Japanese Snack Box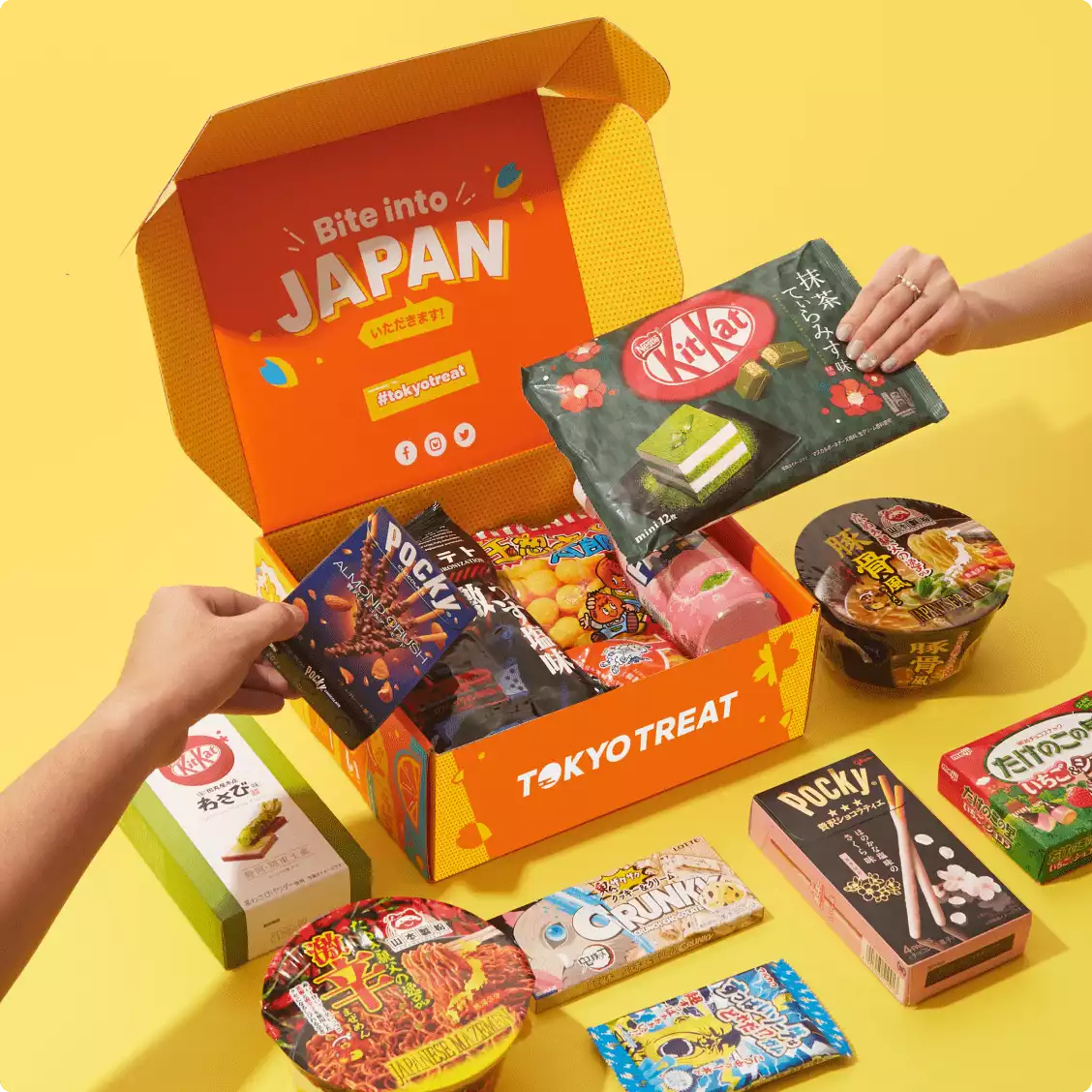 Frequently Asked Questions about Tokyo Treat
Is The Tokyo Treat Box Worth It?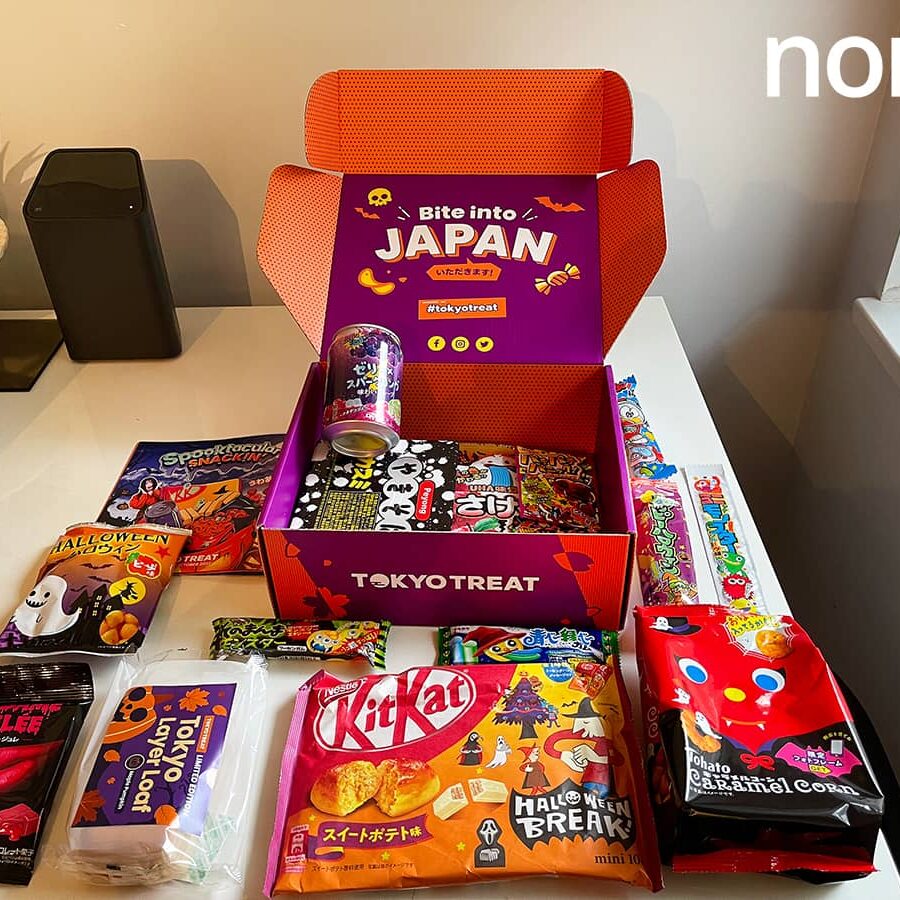 Definitely worth it! Imagine buying a ticket to Japan that costs under $40! The best thing about Tokyo Treat is the creativity and exclusivity that come with it, like you wouldn't know what's in store for you this upcoming month. And once you open it – BAM – new snacks of all kinds and flavors explode in a 1300g colorful box with an attentive 24-page eating guide and cultural manual. Dipping a toe into the Japanese snack culture has never been so easy and fun!
How Much Does Tokyo Treat Cost?
Tokyo Treat starts at $37.5/month for a single month plan. To make the most out of your order, go for a 12-month plan at $32.5/month – the best value package that saves you 60$. Here is a breakdown of Tokyo Treat's current pricing plans:
-12-month plan: $32.5/month
-6-month plan: $33.5/month
-3-month plan: $35.5/month
-1-month plan: $37.5/month
How Long Does It Take For Tokyo Treat To Arrive?
After placing your order, the box is immediately prepared and packed for up to 5 business days. The estimated delivery time is between 2 days to 2 weeks after shipping depending on countries.
Where Does Tokyo Treat Ship To?
Tokyo Treat offers express shipping worldwide. Countries are categorized into 5 groups with different shipping times. To check if your destination is on the list, check out the updated shipping information here.
If you're on the hunt for some reliable Japanese snacks that you can barely find elsewhere, get on the boat with Tokyo Treat! No more going out searching for which snack to buy anymore!
Stay home and let the experts hand-pick, curate, and pack all the finest goodies to your doorstep. The treats are freshened up every month so you won't be running into the same old snacks time and again.
Best Japanese Snack Box