Gastown is one of the oldest neighbourhood that you can explore in Downtown Vancouver.
Close to the waterfront and rich with heritage brick buildings, Victorian houses, and cobblestone streets, today, Gastown is one of the most charming neighbourhoods to see and visit once in the city.
Here you'll find some of Vancouver's best restaurants and cafes, where you can wander around for a delicious meal or just refresh with great drinks as you enjoy some of the scenic, Insta-worthy views around.
Keep reading and find out which places you should not miss check-in on your next trip to this hood.
This article contains affiliate links where we may get a small commission if you click on the link and purchase. No extra cost is added to you.
Map of Gastown
Best Restaurants in Gastown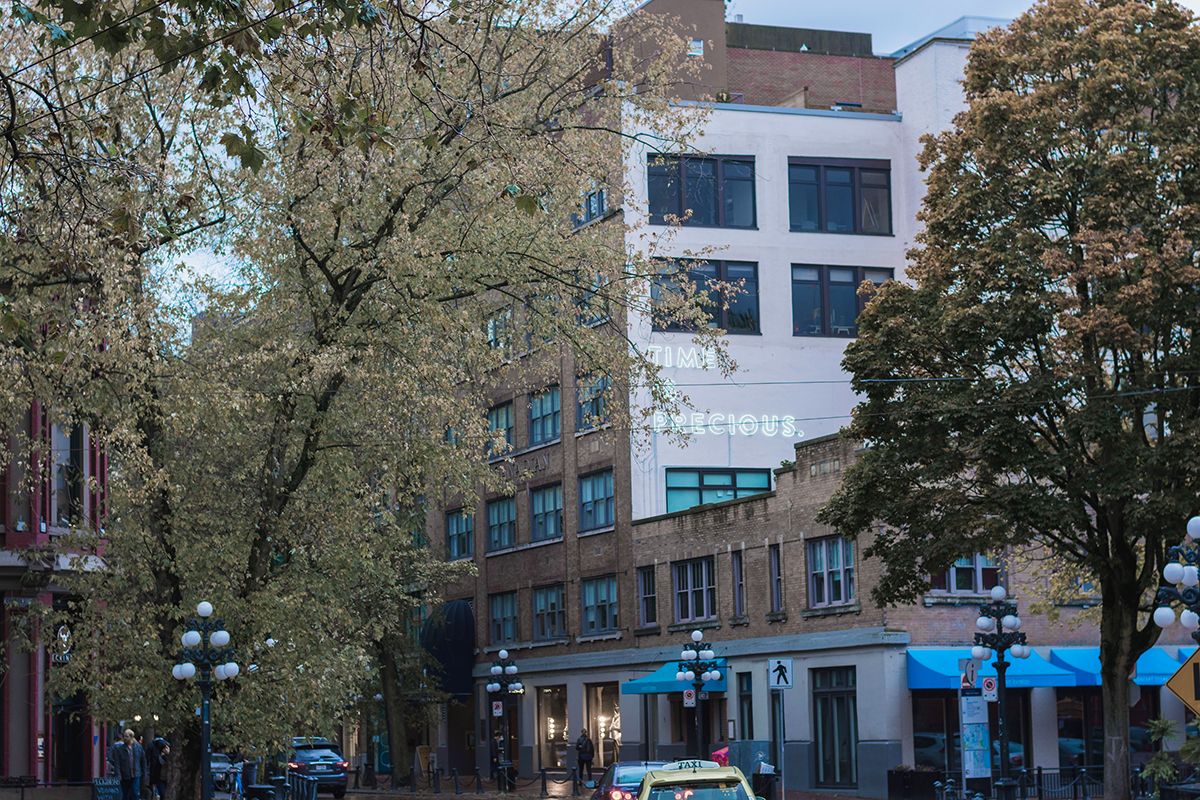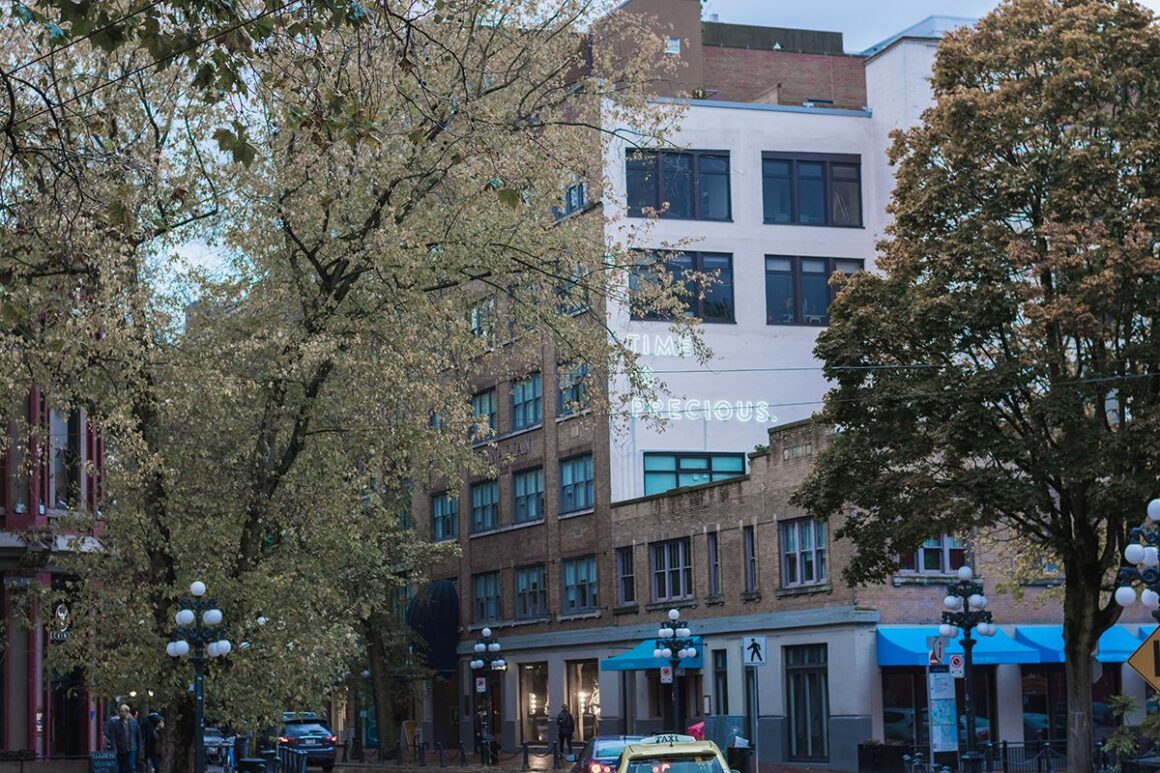 In between Gastown's genuine Japanese and Mexican food, or any of the neighbourhood's award-winning restaurant gems, you might have a difficult time deciding where to go for lunch or dinner once around.
Skim through our shortlist and find the spot that best suits your taste for food.
Water Street Cafe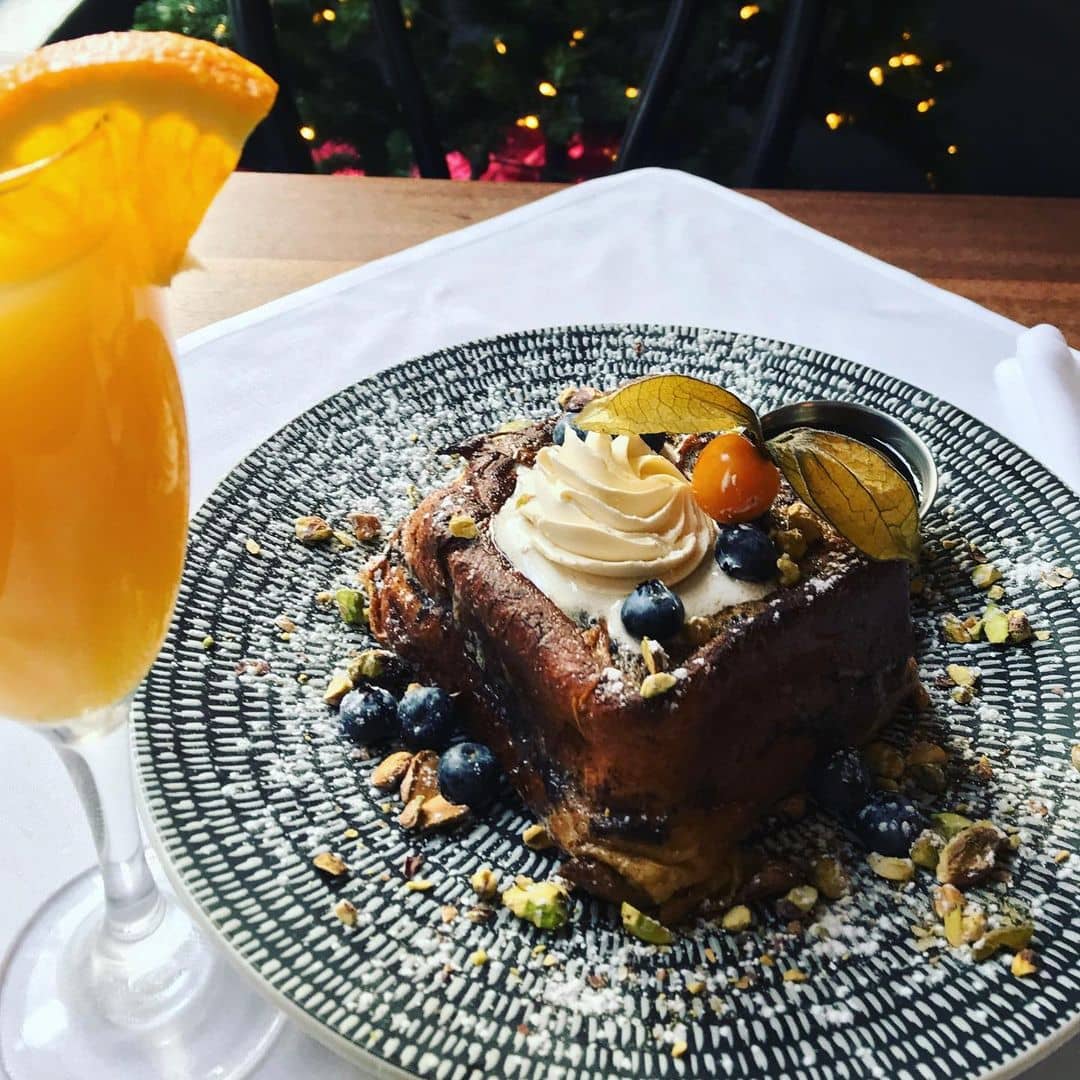 This is one of Gastown's most popular check-in spots, where you can also enjoy some live music along with your meal.
Need to take someone on a date? This would be a good spot to start with.
The Water Street Cafe has a view of Gastown's famed Steam Clock, an antique-style clock that was built during the 1970s; it's authentic since it runs on steam and it whistles when it gets to tell what time it is.
Here they serve some fantastic seafood, Italian dishes and cocktails.
What to order: West Coast Crab Cakes, Crispy Pork Belly, rigatoni with Italian sausage, Raspberry Mule, Ginger Cosmopolitan
Address: 300 Water St, Vancouver, BC V6B 1B6
Instagram | Facebook | Website
L'Abattoir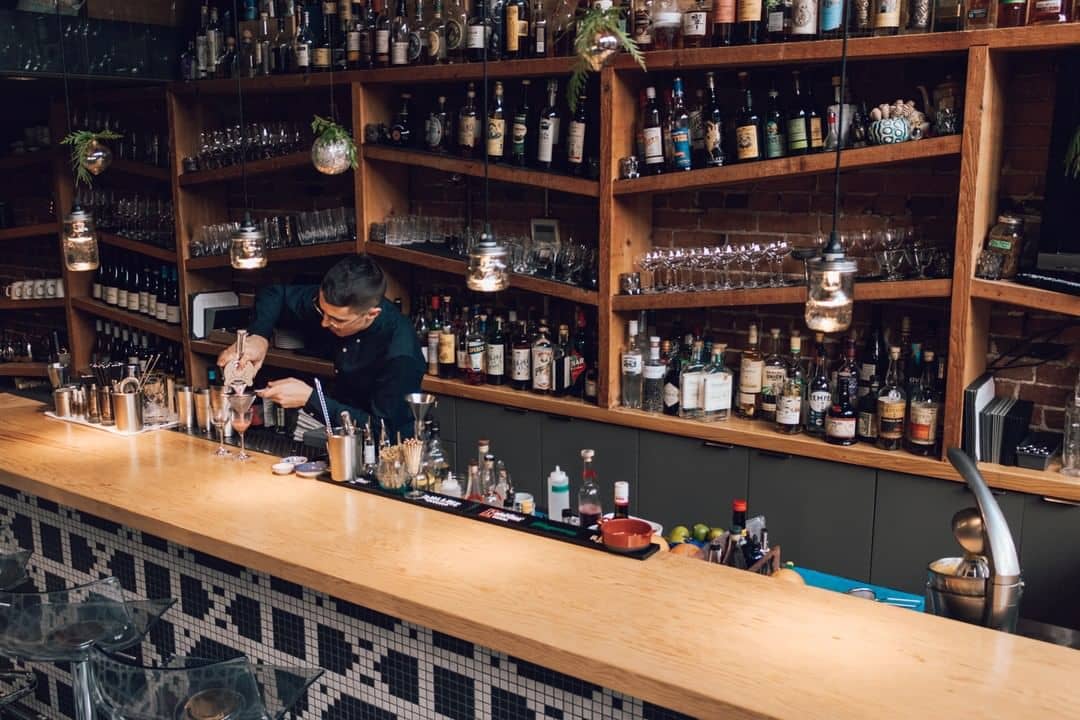 L'Abattoir is a French-inspired restaurant that first opened in 2010, and is Michelin recommended spot for known for its date-night appeal.
You'll find it in a refurbished brick-and-beam building in the heart of Gastown, with classic tiles, driftwood sculptures, and industrial fittings.
The menu, under executive chef and owner, Lee Cooper, is sophisticated, as are the drinks you'll get at the bar.
What to order: bread basket, steak Diane, cod, lamb, baked Pacific oyster
Address: 217 Carrall St, Vancouver, BC V6B 2J2
Instagram | Facebook | Website
Di Beppe Restaurant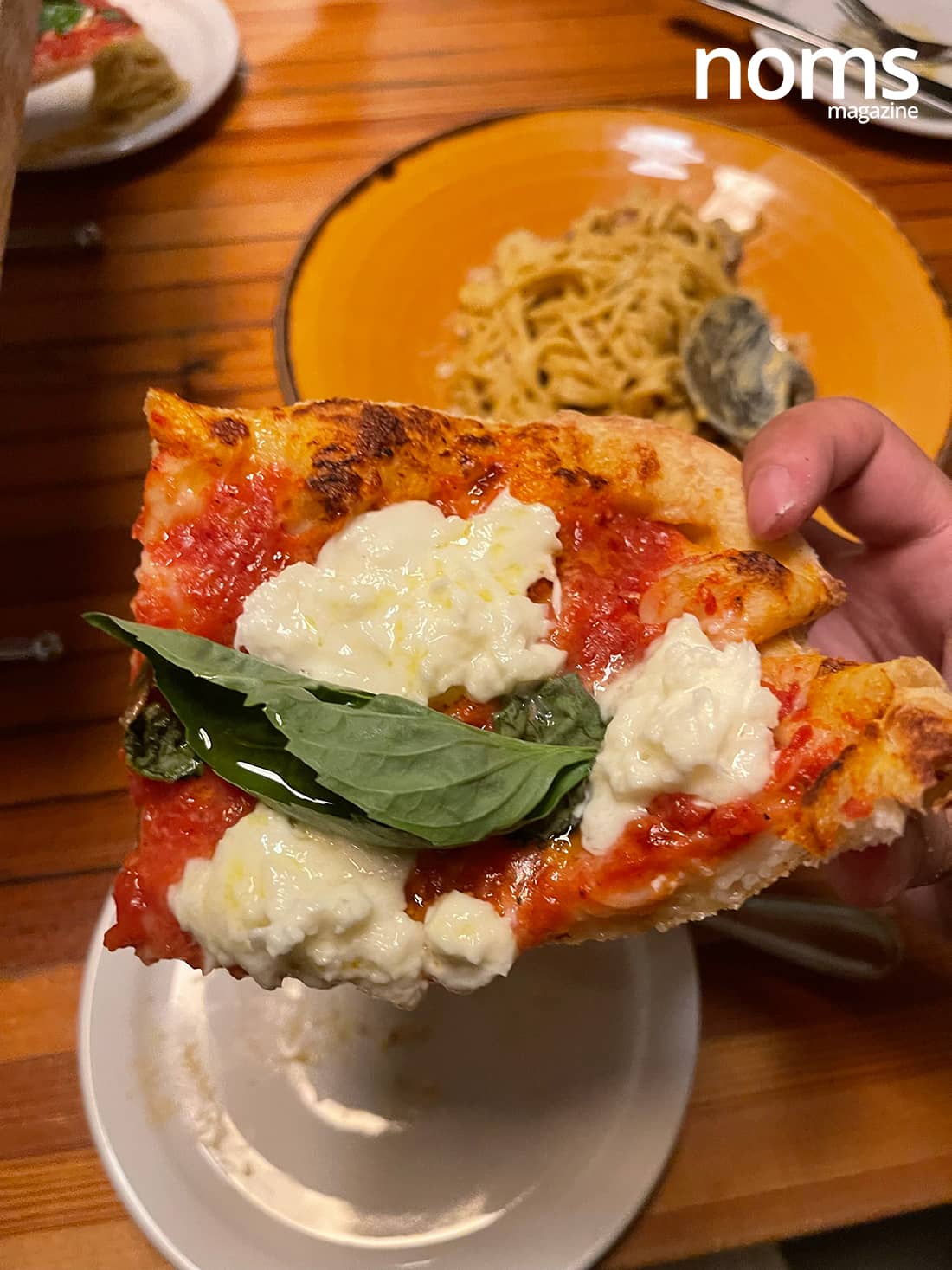 For a bite of exceptional Italian food in Gastown, we recommend you try Di Beppe. You'll also like their interior, with exciting vintage Italian posters that add to the great vibe of the place.
The venue functions both as a daytime cafe where you can take a sip of true Italian coffee, and as a sit-down restaurant where you can grab lunch or dinner.
On their menu you'll find always fresh seasonal salads and some fantastic selection of pizzas, pasta, and antipasti.
What to order: Margherita with Fior Di Latte, Margherita with Mozzarella Di Bufala, Cacio e Pepe
Address: 8 W Cordova St, Vancouver, BC V6B 1C9
Instagram | Facebook | Website
🍕 Foodie? Check out these top-rated Vancouver food tours!
Tacofino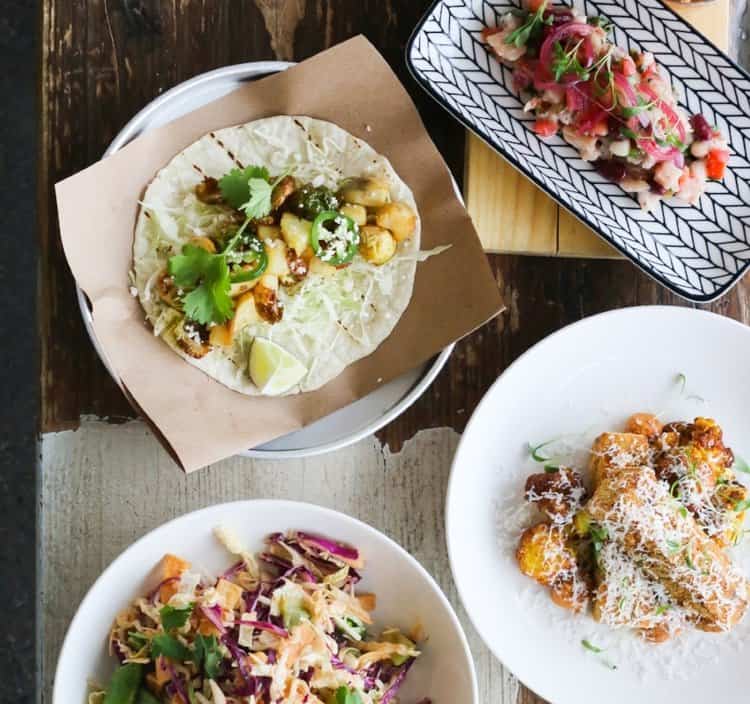 Another uber popular hot spot for hanging out and Mexican food in Gastown is Tacofino.
They have several locations in town and are absolute favourites among locals for the atmosphere and the tacos.
This Gastown location also has a take out burrito bar. You won't be wrong to order their gigantic burritos.
What to order: Pescado Fish Tacos, nachos, Crispy Chicken Burrito, Spinach Cauliflower Burrito, chocolate diablo cookie
Address: 15 W Cordova St, Vancouver, BC V6B 1C8
Instagram | Facebook | Website
Meat & Bread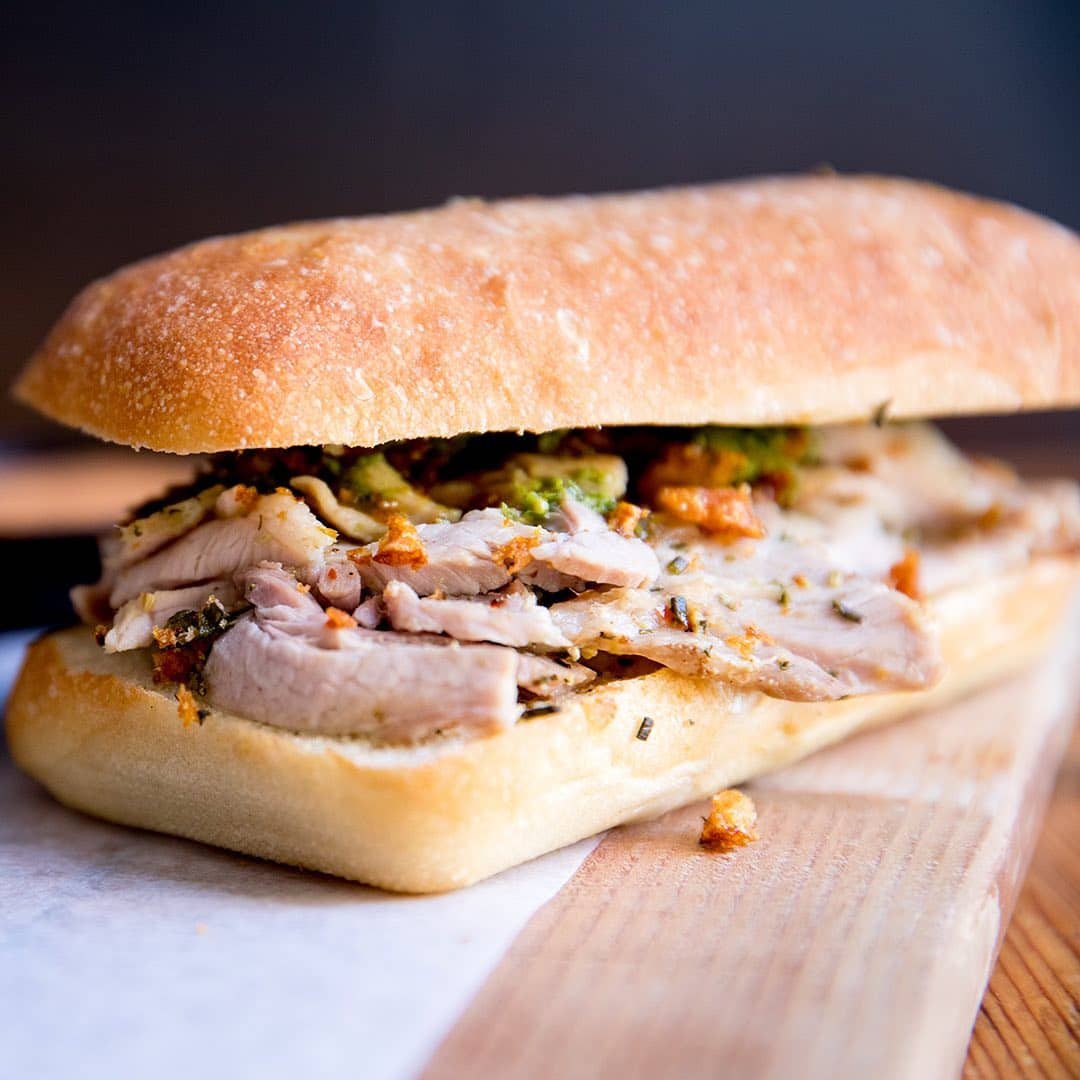 Meat & Bread is one more popular eatery that we recommend for your Gastown endeavours. They have several locations around Vancouver, although they're an original Gastown brand, having opened their first venue in this hood in 2010.
They are famed for their sandwiches and you can pair them with some great soups and salads. It's the perfect quick bite and a break from your urban trekking the Gastown area.
What to order: Porchetta Sandwich, Meatball sandwich
Address: 370 Cambie St, Vancouver, BC V6B 1H7
Instagram | Facebook | Website
Zoomak Korean Tavern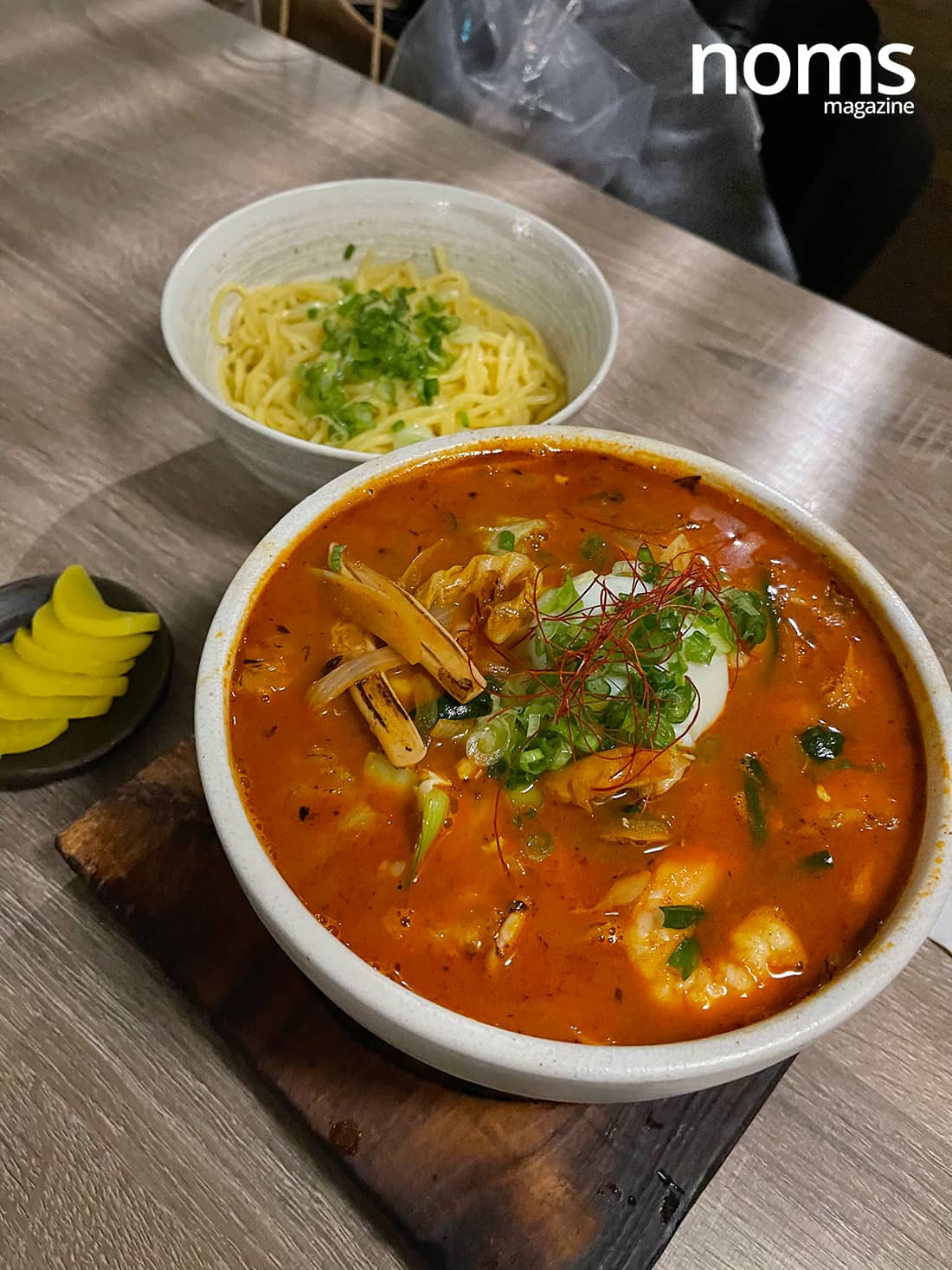 Considered one of the best Korean restaurants in Vancouver, Zoomak Korean Tavern aims to satisfy your Korean comfort food cravings.
With a light and minimalist interior, you'll be having a more intimate and refined dining experience here.
What to order: Special Lunch Set, Pork Cheek, KFC, Bibim Kooksoo
Address: 52 Alexander St, Vancouver, BC V6A 1B4
Website | Instagram | Facebook
Pourhouse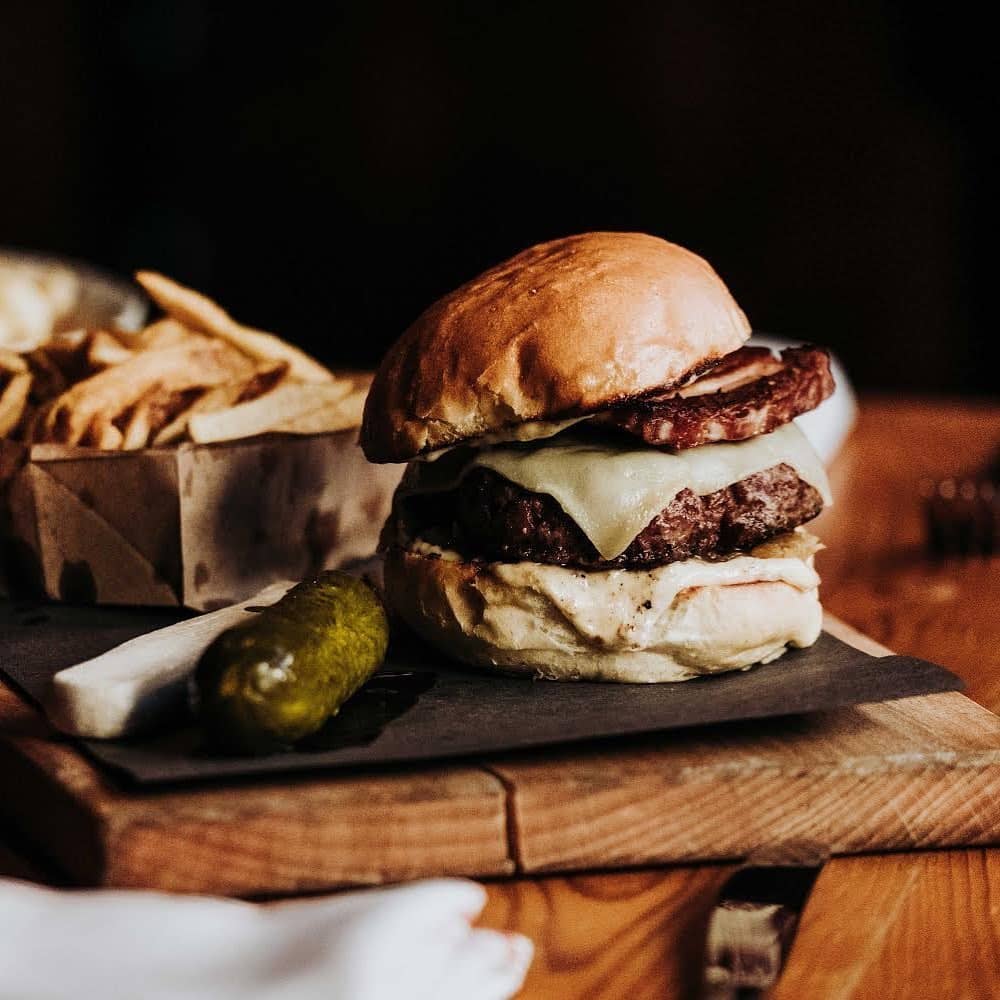 Pourhouse is inside a century-old warehouse; the atmosphere here is always lively and entering inside might feel like time-traveling in the past.
They are well-known for their striking cocktails, such as their "bootlegged cocktails" (a clear hint to the roaring 1920s and the infamous Prohibition).
What to order: Scotch Egg, Pourhouse burger
Address: 162 Water St, Vancouver, BC V6B 1B2
Instagram | Facebook | Website
Jules Bistro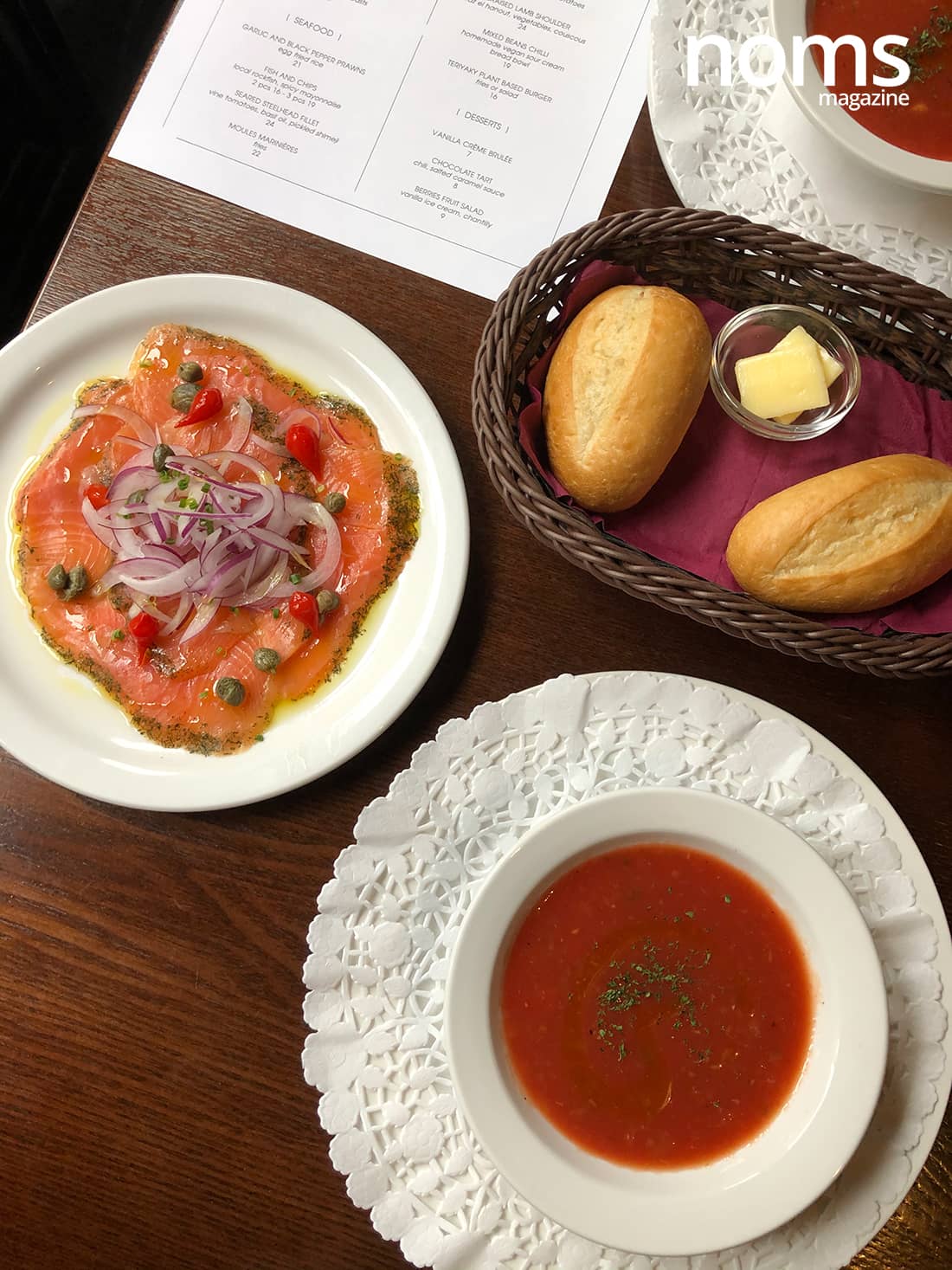 Tucked away deep in the heart of Gastown, this charming French Bistro is a must-visit for a cozy weekend brunch.
At Jules the atmosphere is serene and pretty, and the service is fast, friendly and attentive. You can also choose to be seated inside, or enjoy the weather outdoors on their patio.
What to order: Garlic and Black Prawns with Egg Fried Rice, Onion Soup, escargot, Crab Cakes, Moules Frites, Duck Confit Cassoulet
Address: 216 Abbott Street Vancouver, BC, Canada
Website | Instagram | Facebook
Twisted Fork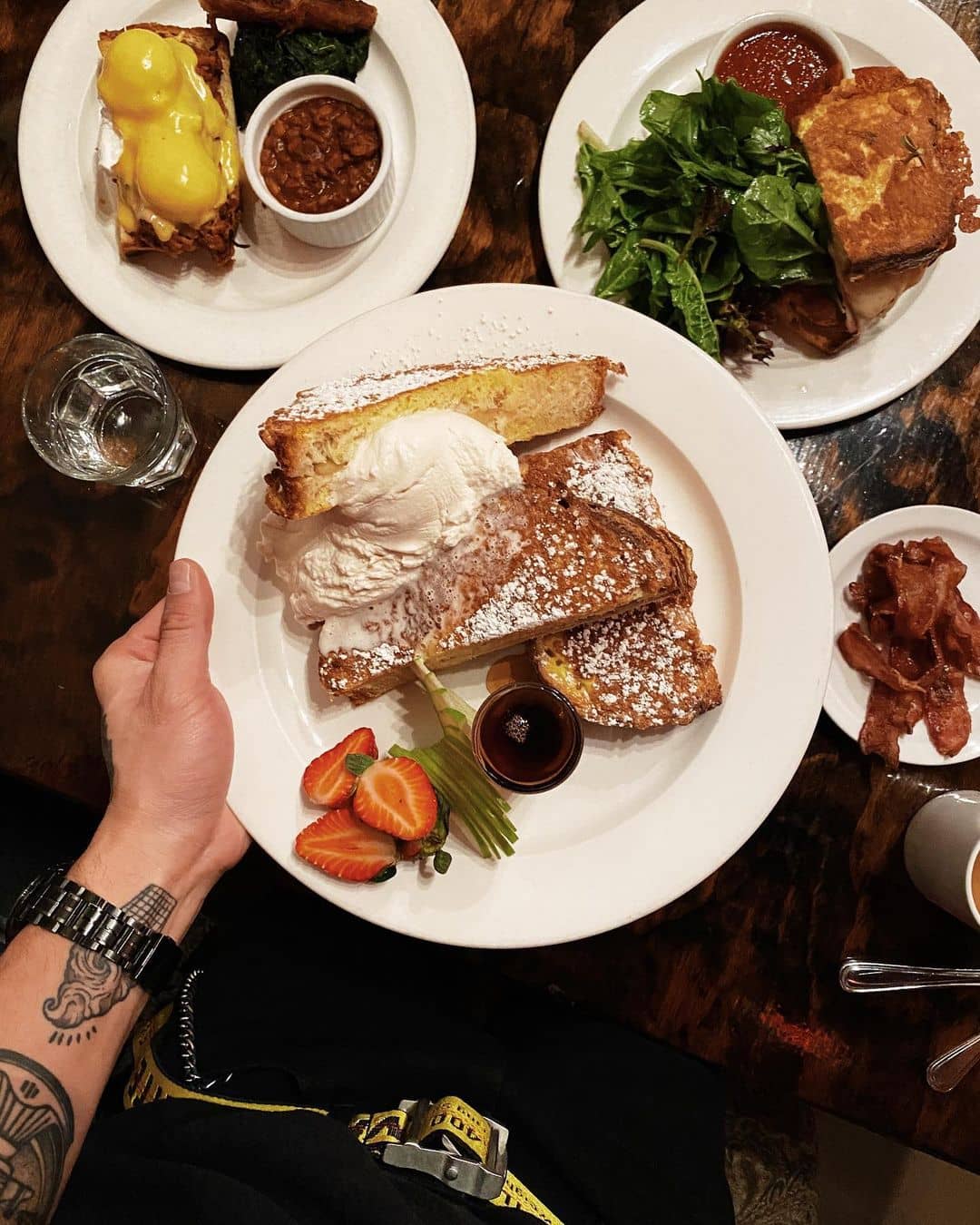 The Twisted Fork gastronomical experience in Vancouver is something worth coming for. This French bistro, occupies an impressive location with ample indoor and patio seating looking down on the Flat Iron building.
The popular brunch spot offers a variety of appetizers and mains that are sure to please your palate.
What to order: egg bennys, French Toast and scone
Address: 213 Carrall St, Vancouver, BC V6B 2J2
🍕 See more stellar Gastown food spots here.
Best Cafes in Gastown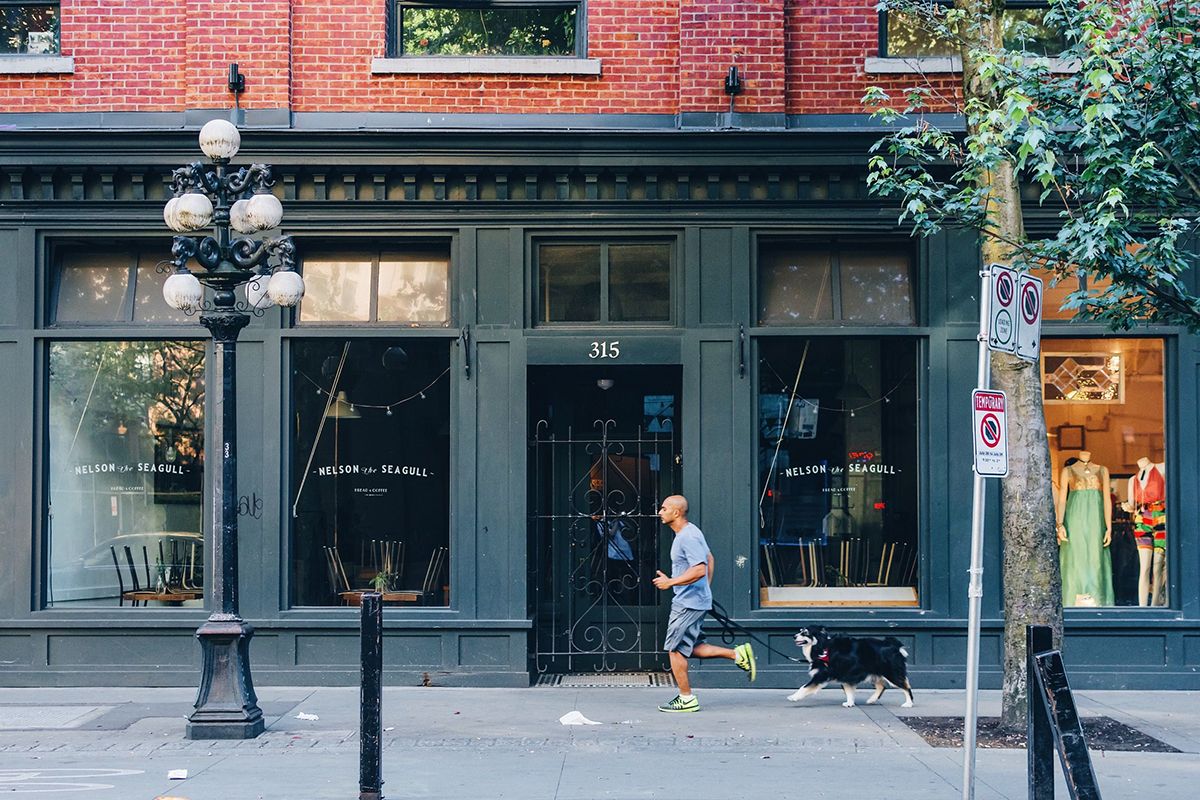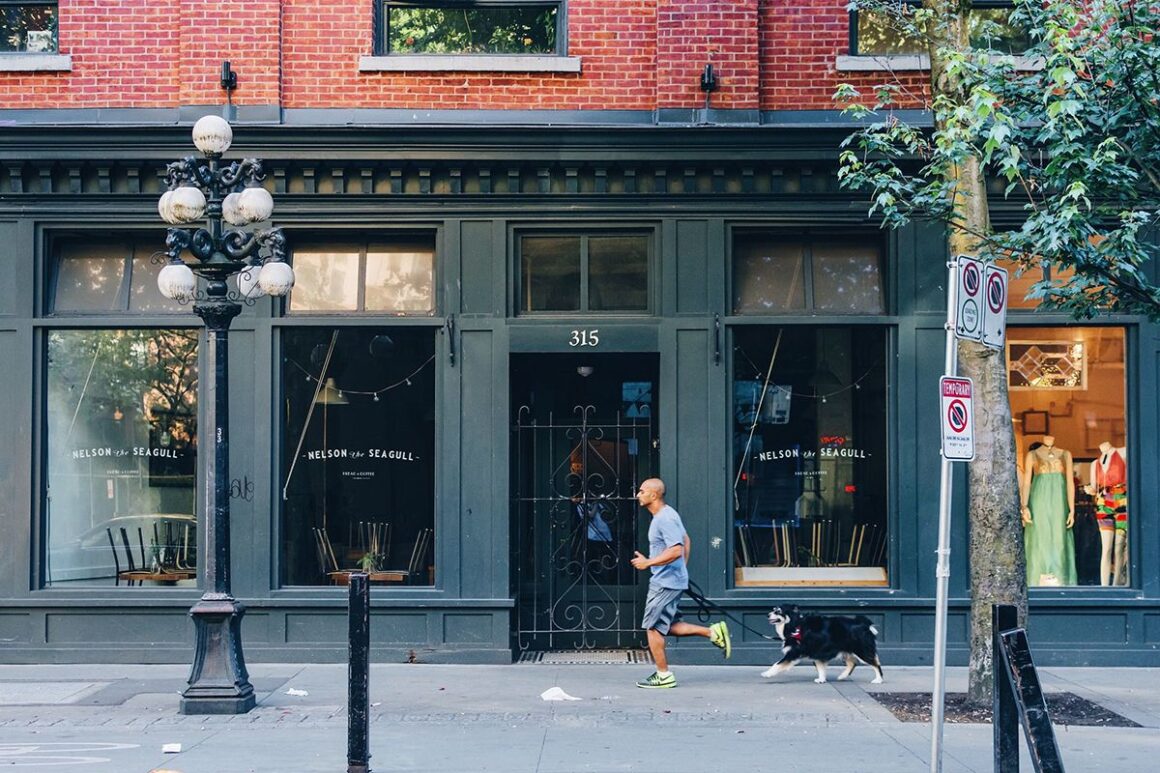 From a seemingly lonely window that sells some of the best matcha lattes in Vancouver with matcha brought from Kyoto to vibrant hipster-y coffee hotspots that sell top-notch avo toasts.
Gastown is your promised land for great coffee (and great toasts and pastries) and many of the best cafes in the city.
The Birds & The Beets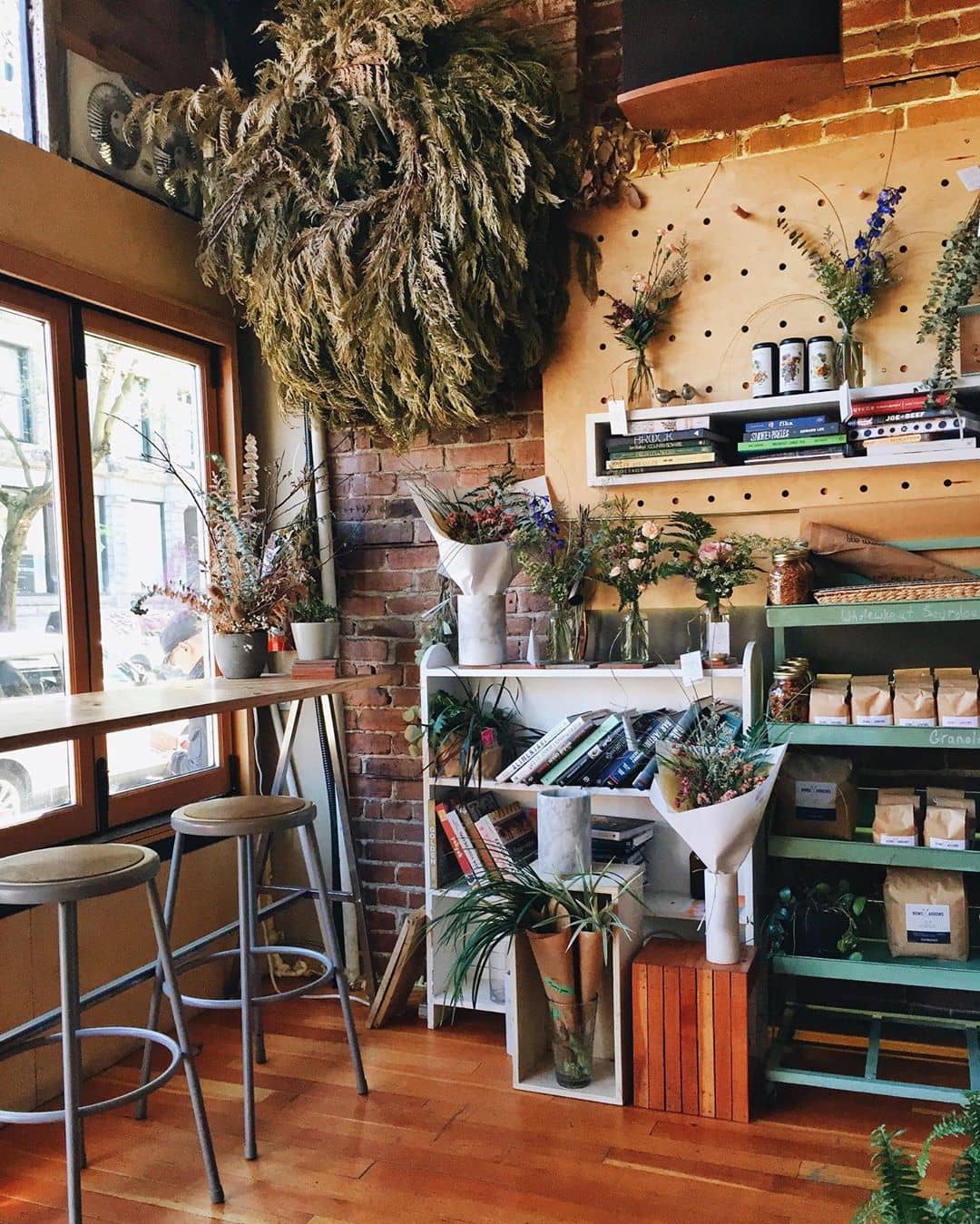 This is a popular and cozy cafe spot, charmingly nestled in between Powell Street and Alexander Street.
A perfect spot to refresh from your Gastown touristing with a yummy cup of cappuccino with almond milk or perhaps an oat milk latte. It also has one of the most aesthetic corners in this part of the city.
What to order: avocado toast, miso barley bowl, latte
Address: 55 Powell St, Vancouver, BC V6A 1E9
Instagram | Facebook | Website
Milano Espresso Lounge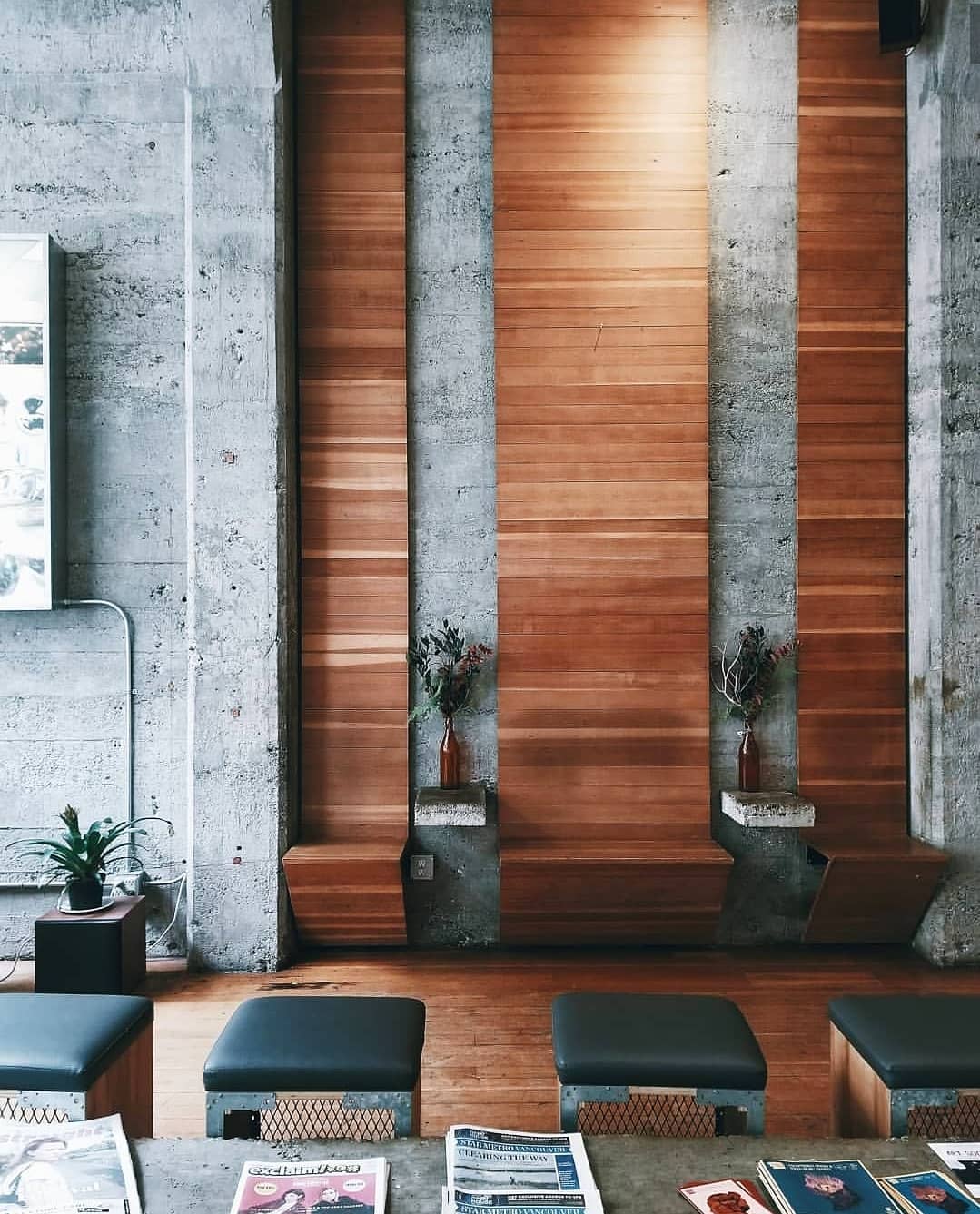 A great majority of coffee shops in Gastown serve 49th parallel, which is awesome, but in case you want different roasts, head to Milano Espresso Lounge. Their La Futura blend is award-winning, and it tastes fantastic both as a latte and espresso.
What to order: dark roast pour over, Hedgehog mocha, Lavender white chocolate
Address: 36 Powell St, Vancouver, BC V6A 1E7
Instagram | Facebook | Website
Nelson the Seagull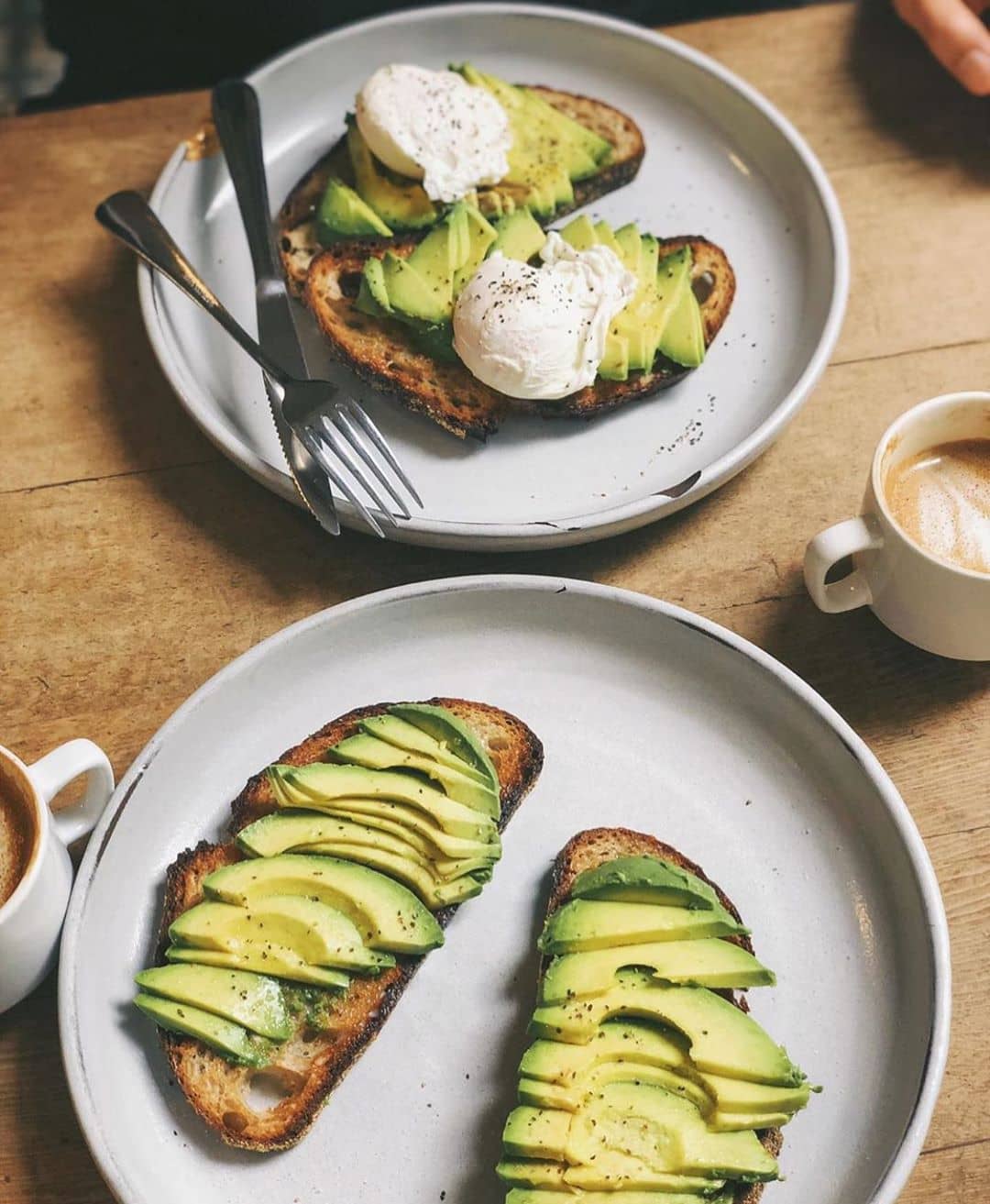 Nelson the Seagull is a chill coffee shop that alongside delectable coffee, serves some mouth-melting pastries as well. Get a coffee with oat milk or perhaps an iced americano.
At their open kitchen, you can catch the action and order fresh bread and tasty baked goods.
Whether you were wondering about the name of the cafe, it's inspired by an old English folksong and Nelson Mandela.
What to order: avocado toast, chocolate chunk macadamia nut oatmeal cookie, croissants
Address: 315 Carrall St, Vancouver, BC V6A 0A7
Instagram | Facebook | Website
Timbertrain Coffee Roasters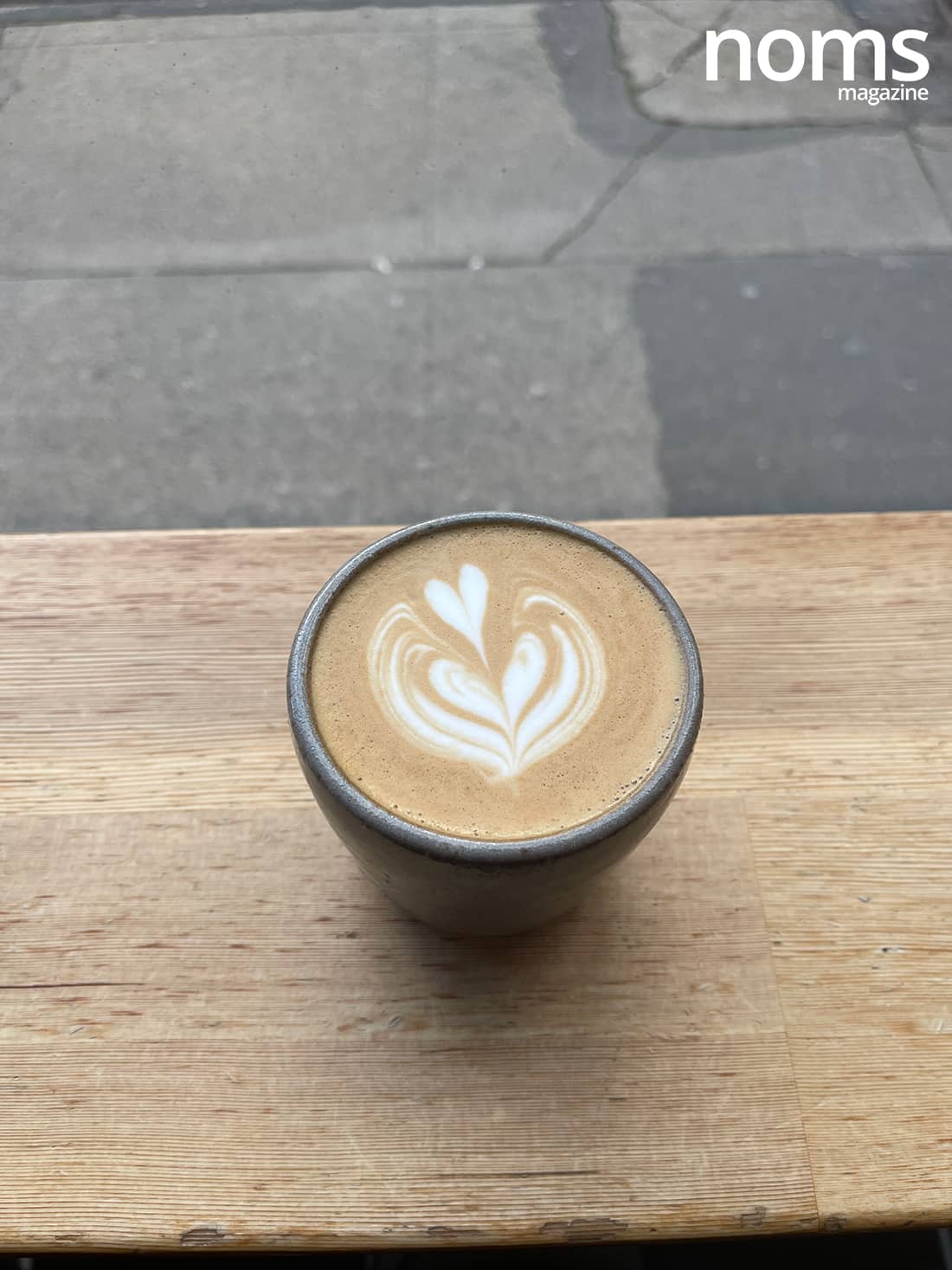 Timbertrain serves some of the best coffee in Gastown, and it's on our best coffee shops in Vancouver list.
The cafe is inside a big Gastown heritage building and the atmosphere is always jubilant. You'll find many people catching up with friends or working away.
What to order: almond milk latte, nitro cold brew, marshmallow cookie
Address: 311 W Cordova St, Vancouver, BC V6B 4K2
Instagram | Facebook | Website
Revolver Coffee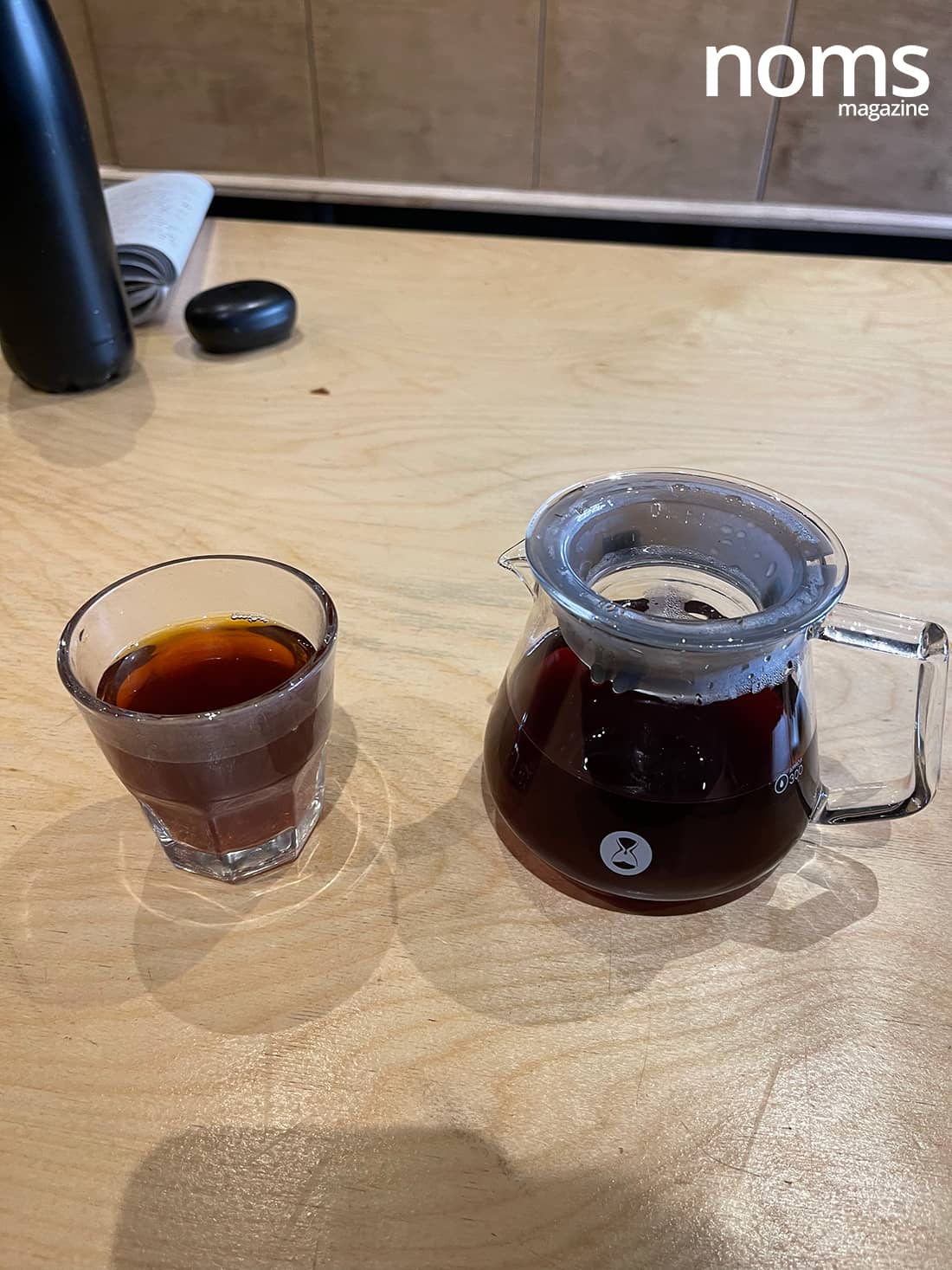 Revolver is crazy popular and it seems to be one of those never-dying Vancouver brands. Here you'll find some of the finest coffee, and coffee offer that is always rotating.
They source their beans from the best roasters around North America. Put this place on your bucket list especially if it's your first time in the city.
What to order: latte, espresso
Address: 325 Cambie St, Vancouver, BC V6B 2N4
Instagram | Facebook | Website
Nemesis Coffee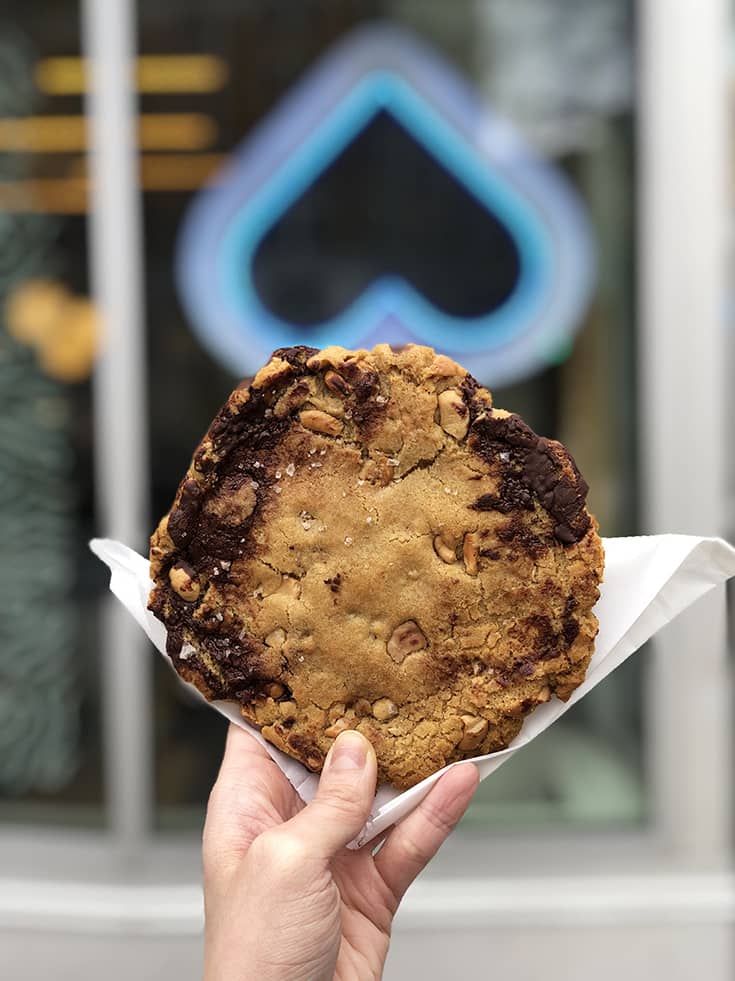 What can be better than coffee and cookies? It's coffee and cookies at Nemesis in Gastown. Nemesis is one of the best coffee shops you can find in town and because their coffee is really special, coming from a rotating selection of beans.
Try some of their pour overs or some of their espresso. Combine your coffee with their stunningly luscious chocolate cookie.
What to order: pour overs, espresso, chocolate cookie, salad, avo or french toast
Address: 302 W Hastings Street
Instagram | Facebook | Website
☕️ See more stellar Gastown cafes here.
Best Drinks in Gastown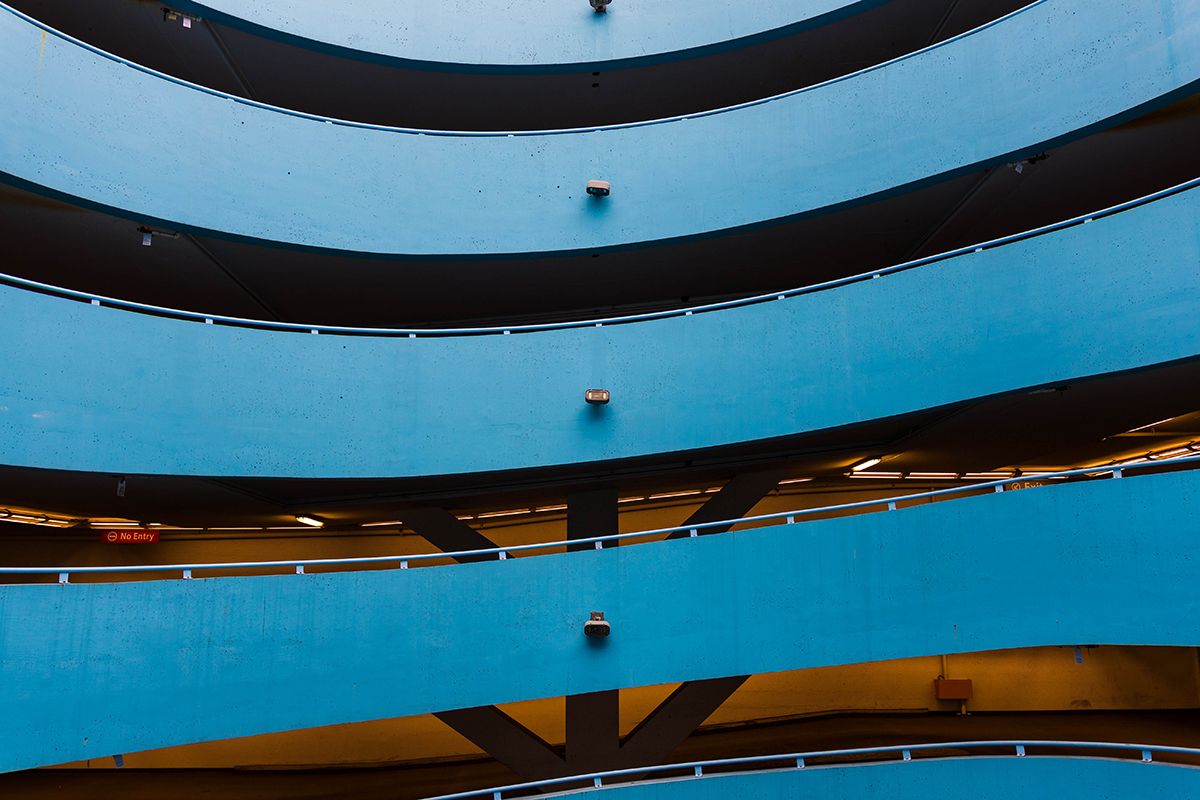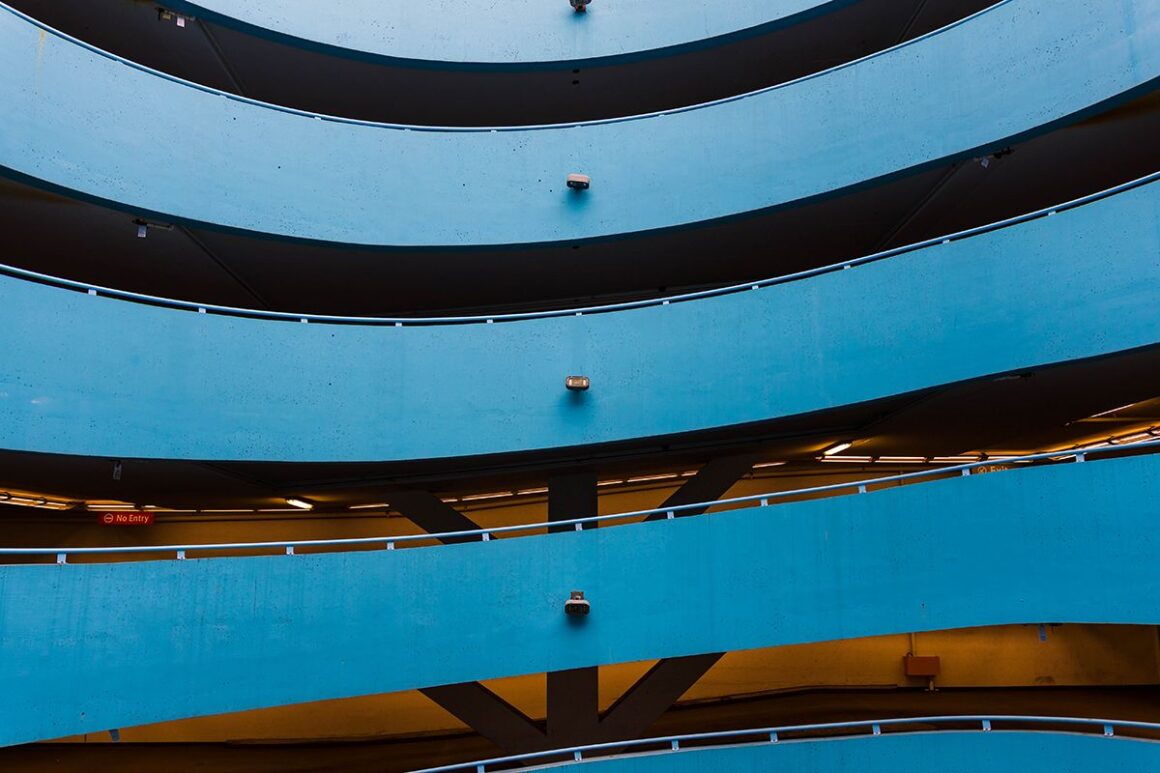 Beer, wine, more beer, more wine, tasty cocktails, vibrant patios, and steamy dancefloors. Yes, Gastowners make for a happy nation.
Looking back, even "Gassy" Jack Deighton, an early settler in the area after whom Gastown picks its name, earned his living by selling booze. But that was in the distant 1860s.
Alibi Room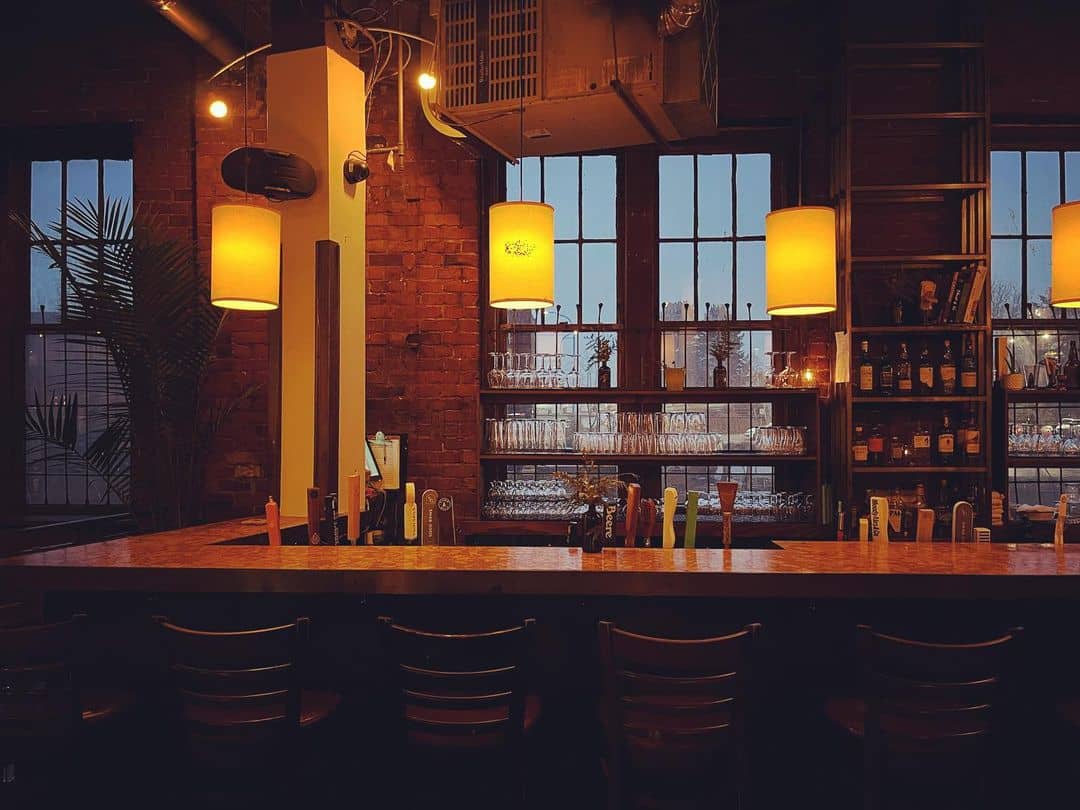 For close to 25 years, Alibi Room has been pouring drinks to guests from across the city and beyond, right from its landmark location where Gastown and Railtown meet.
With a carefully curated beer list, a rotating house cocktail menu, elevated pub food, and cosy interiors, this place is as original as it gets.
With 50 taps of both local and international craft beers, there is no shortage of drinks here at Alibi Room. But, what impresses us, even more, is the food.
What to order: Moules Frites, Pork Belly Bites, Poutine
Address: 157 Alexander Street, Vancouver, BC V6A 1B8
Gringo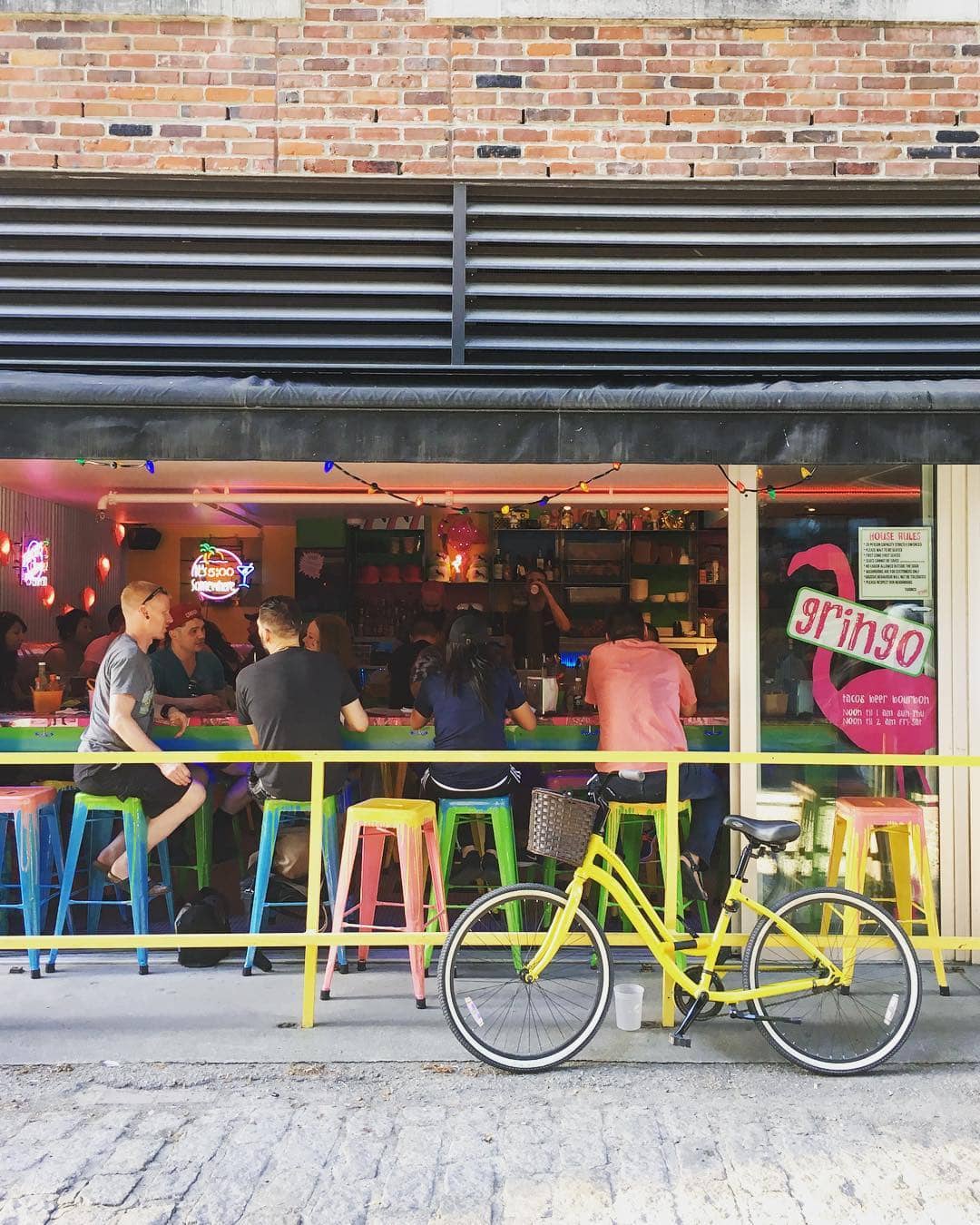 If you really want to boost your happiness hormones head to Gringo, also on Blood Alley. It's a joyous, sweet non-pretentious little hipster Mexican spot in Gastown, and as many Gastowners will tell you, there is no way not to feel happy when you go inside Gringo.
This place is bustling, opens until late, and is boosted by a rainbowy palette of neon lights. Combine your drinks with some of their tacos. It's first-come, first-serve.
What to order: Bourbarita, tacos
Address: 27 Blood Alley Square, Vancouver, BC V6B 0C4
Instagram | Facebook | Website
Pidgin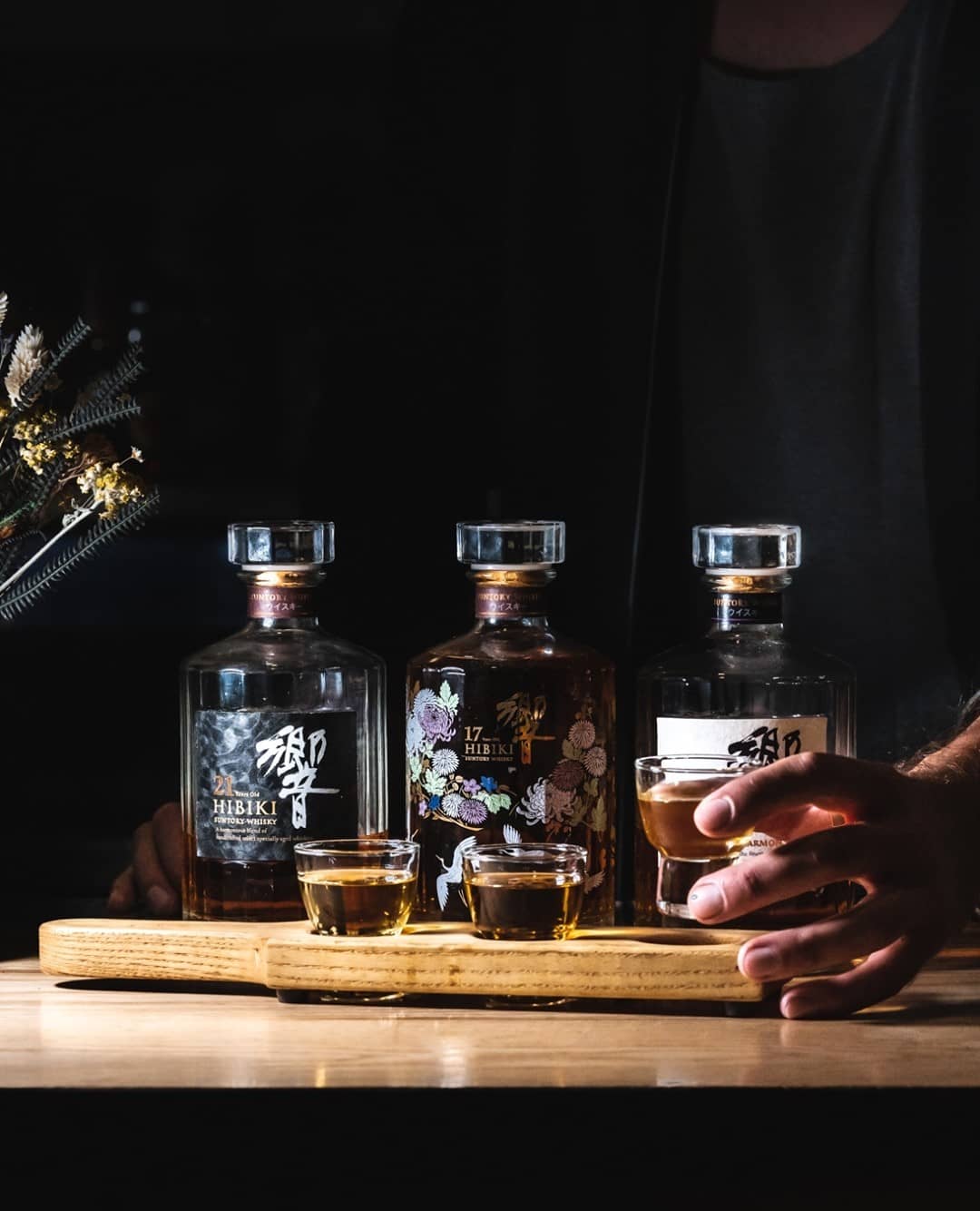 From beautiful craft cocktails and wine, to sake, beer, and Asian cuisine with French influences, Pidgin is one of those stylishly modern east-meets-west spots where everyone loves to spend an evening sipping drinks and nibbling on delicious bites.
It's one of Gastown's brightest gems, and a fun spot to get your drink on and make some memories.
If you're flighty, then their Cocktail Flight on Tap is for you. If not, we recommend one of the many signature Pidgin Creations.
Tip: The ever-changing Tasting Menu at Pidgin is a definite must-try!
Address: 350 Carrall Street Vancouver, BC V6B 2J3
Website | Instagram | Facebook
Guilt & Co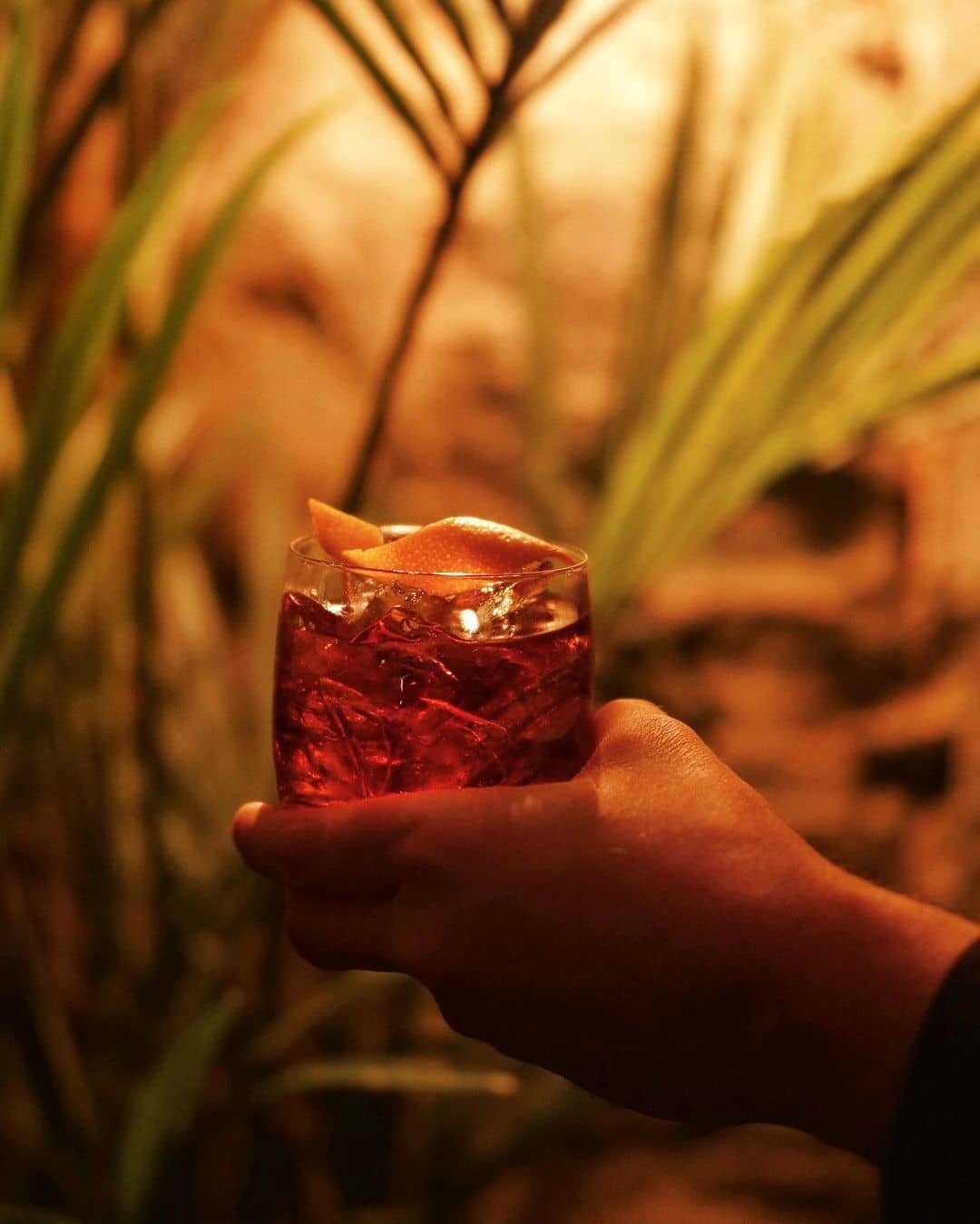 A hot live music venue in Vancouver, Guilt & Co is known for its rotating entertainment offerings as well as primetime food.
The dark and intimate space is ideal for dates, and the nightly performance showcases make it suitable for energetic friendly gatherings as well.
What to order: Mac & Four Cheese, Popcorn, Meat & Cheese board, Truffle Confit Duck Sandwich, Paloma
Address: 1 Alexander Street, Underground, Vancouver, BC V6A 1B2
Is That French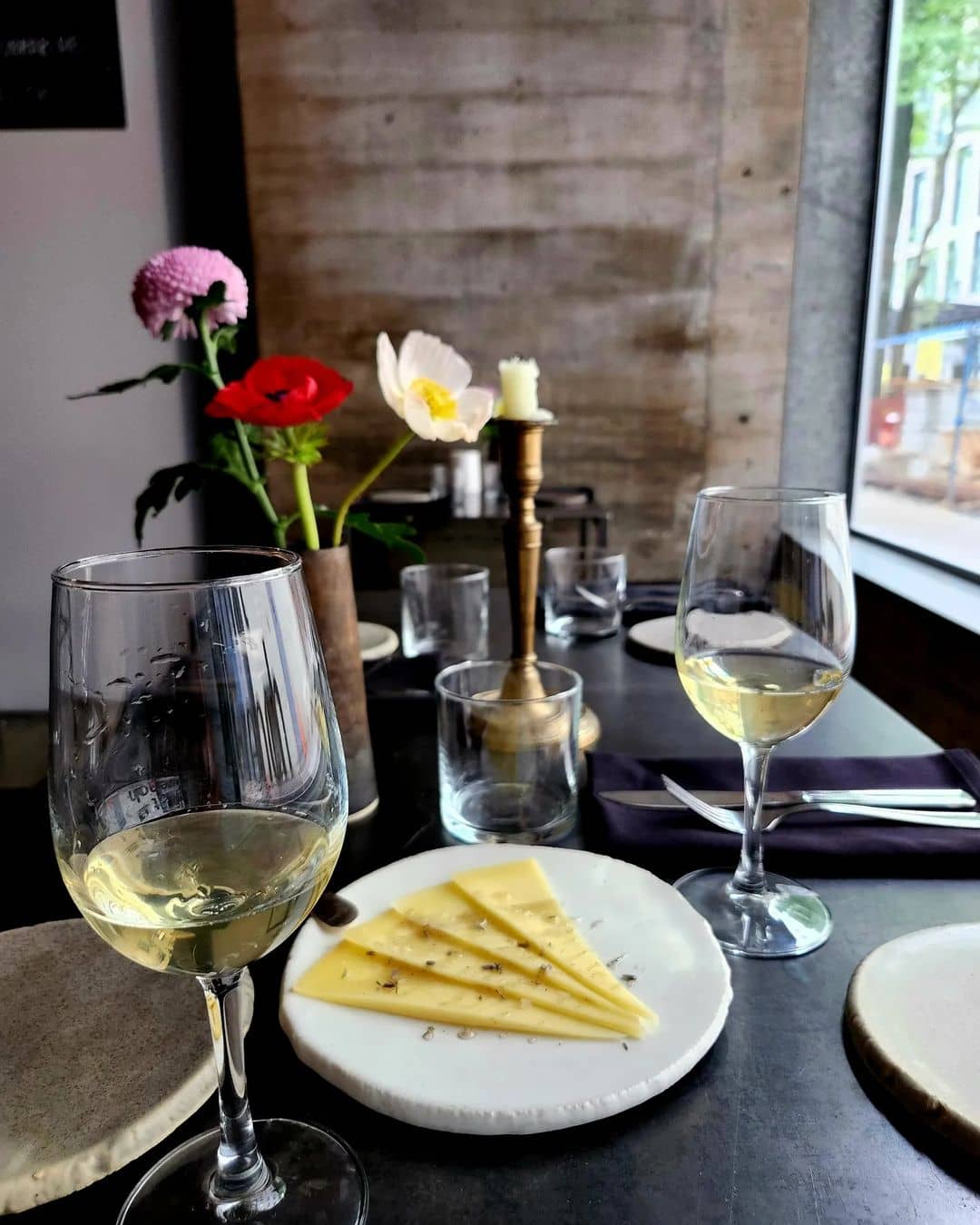 A new entrant to Vancouver's Blood Alley is Is That French, a wine bar that specializes in Pacific Northwest cuisine. The space is cool and elegant, with a fun and exciting vibe, and the menu is quite extensive.
What to order: Sockeye Salmon Crudo, Drunken Manilla Clam, Smoked Rainbow Trout Dip
Address: 45 Blood Alley Square, Vancouver, BC V5B 0C4
Website | Instagram | Facebook
Steamworks Brew Pub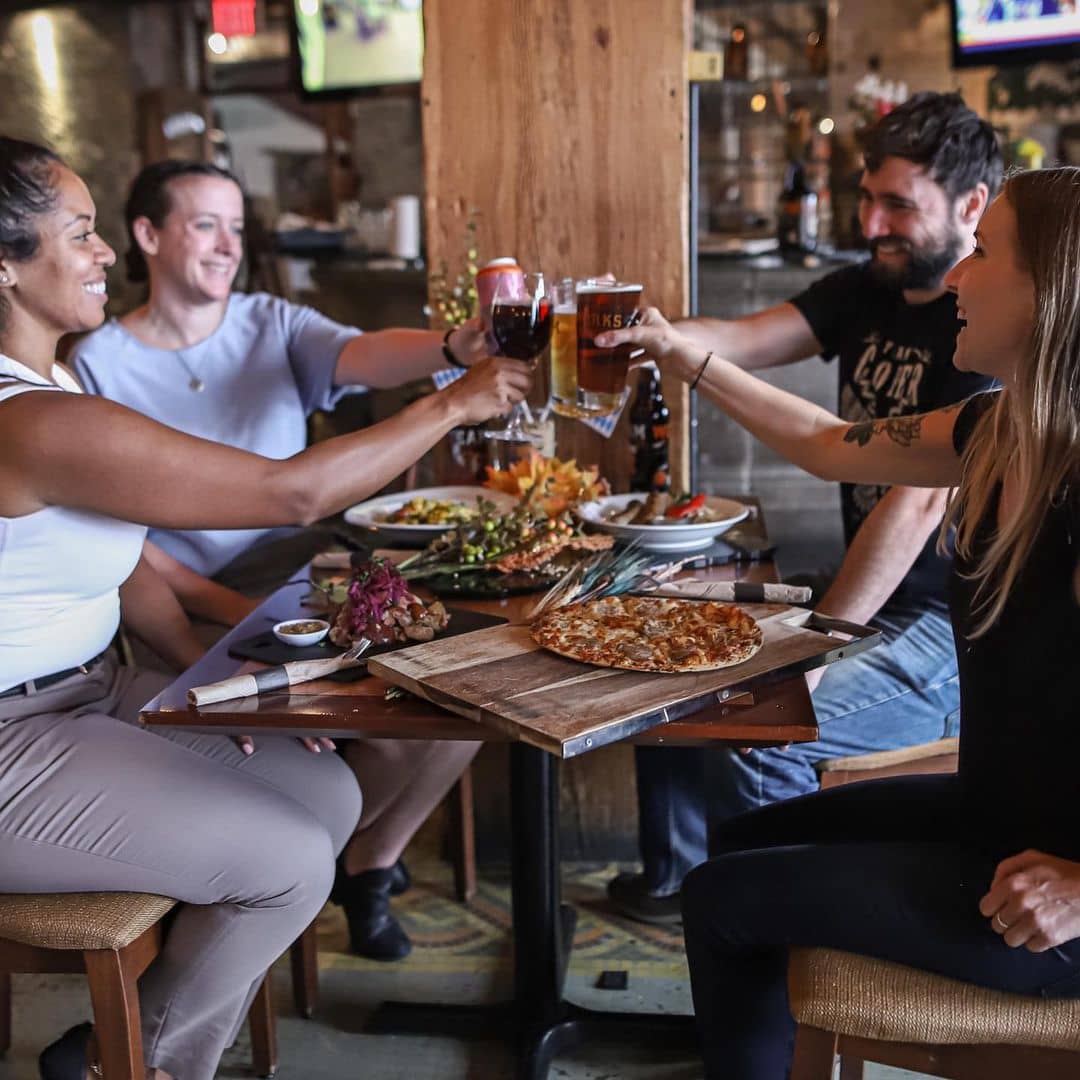 Ready for pub crawling Gastown? Start with Steamworks. Famous for their beer, they have been present on the beer scene since the 1990s. They are one of the favorites both among Vancouverites and visitors.
The name Steamworks takes after the well-known Gastown steam line that passes from here. They actually produce their beer on steam and the heat gives a genuine beer taste.
What to order: 10 Tap Taster, Pumpkin Ale, Cucumber Ale, Pale Ale, Heroica Oatmeal Stout
Address: 375 Water St, Vancouver, BC V6B 1B8
Local Gastown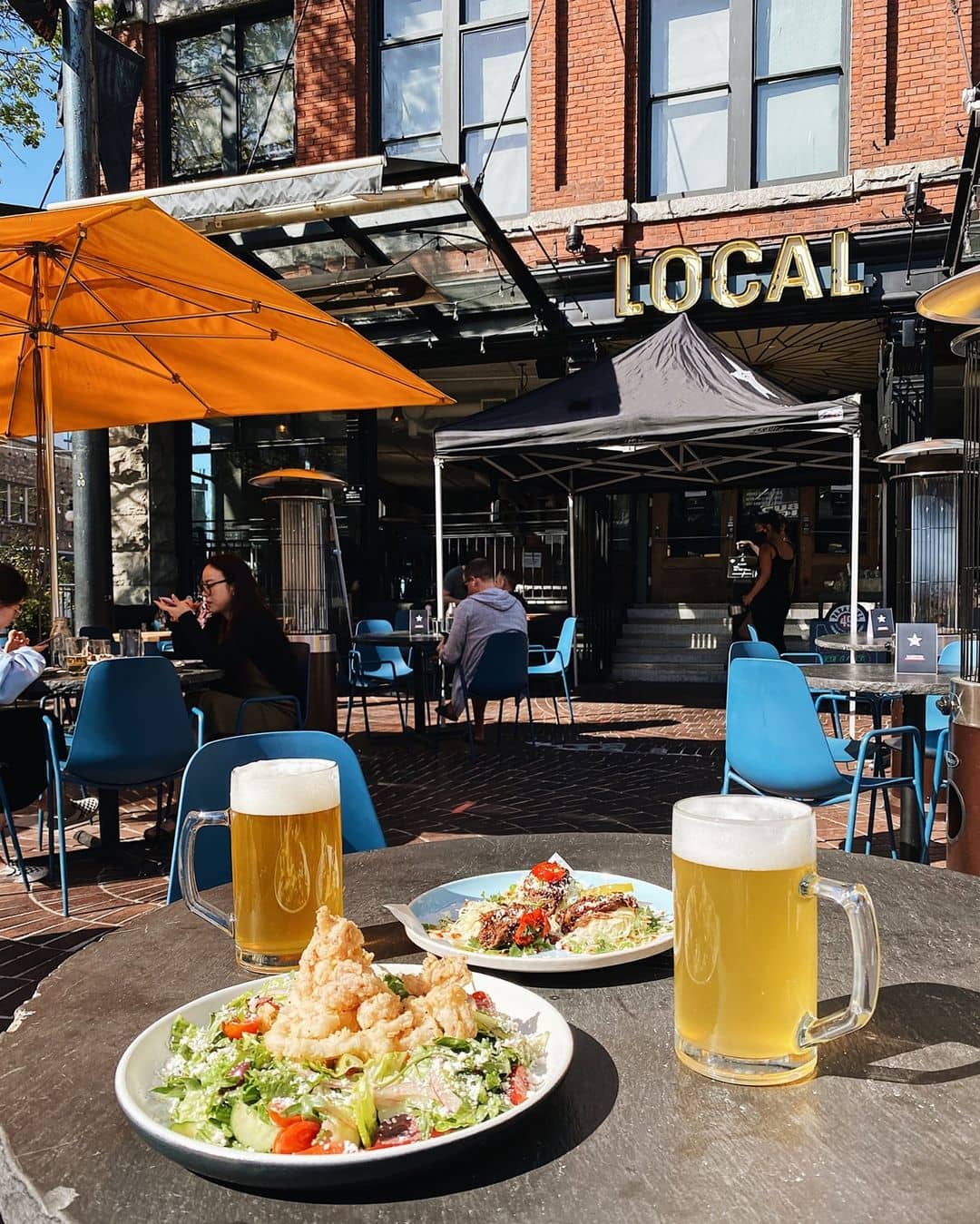 Local Gastown is one of those jubilant neighborhood places that get really busy on a Saturday night and predestined to give a terrific evening to any accidental visitor that may happen to drop by.
Their patio is always lively and full of people, and they also have an ever-rotating tasty selection of draft beer.
What to order: draft beer, cheese pierogies, Chablis
Address: 3 Alexander St, Vancouver, BC V6A 1B2
Instagram | Facebook | Website
🍸 See more stellar Gastown bars and cocktail lounges here.
Best Shops in Gastown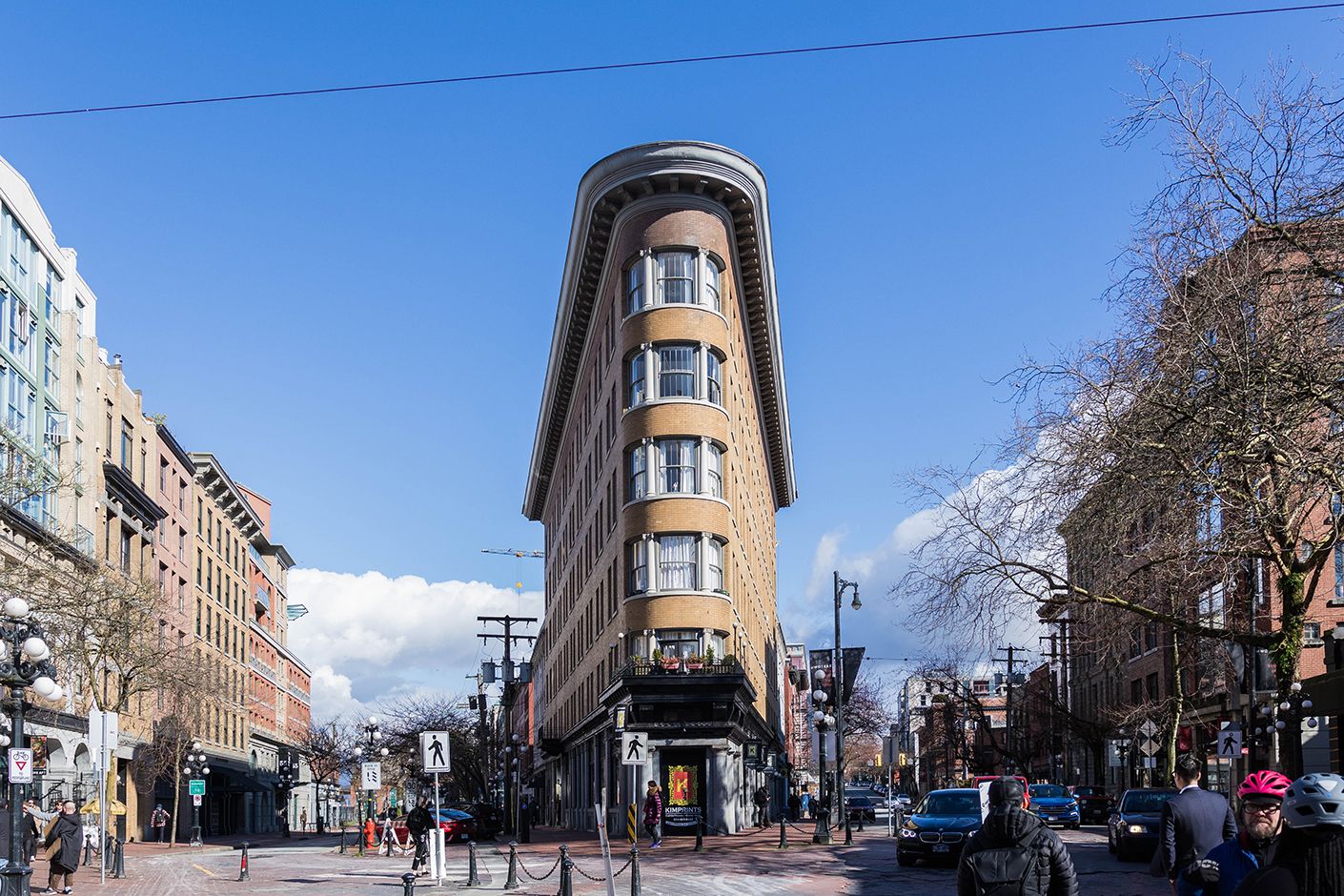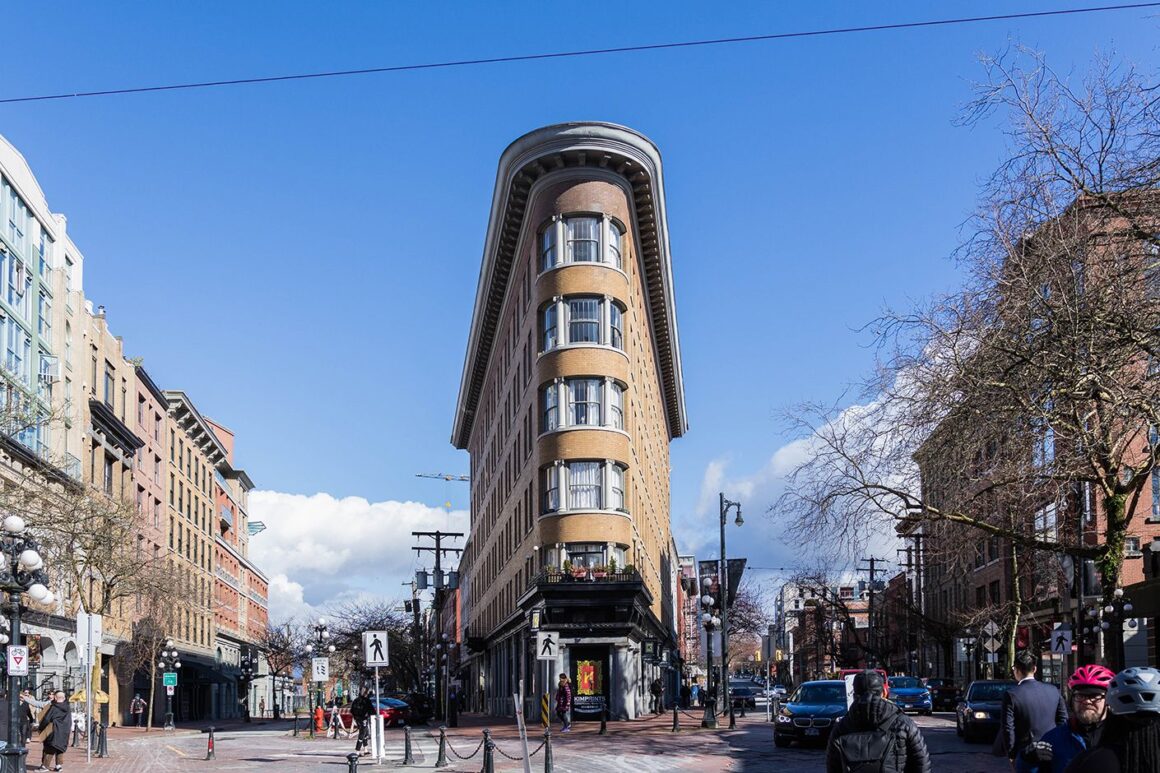 Some of the best home assets and furniture you can get for your home in Vancouver come from Gastown. Whether you want something more expensive or something more wallet-friendly, there's a plethora to choose from.
And here you have some awesome shops to buy nice gifts for your friends, too. Take a look at the four neighborhood shops you should not miss, below.
Inform Interiors
This is an old, well-established, high-end furniture brand from Vancouver that has been based in Gastown for some 15 years now.
They sell top-notch Danish furniture designs and some of their pieces really look like out of this world. An interesting bit of Inform Interior's history: its founder, Niels Bendtsen, has designed the Ribbon chair, which has been accepted into the permanent collection of the New York Museum of Modern Art (MoMA).
Address: 50 Water St, Vancouver, BC V6B 1A4
Old Faithful Shop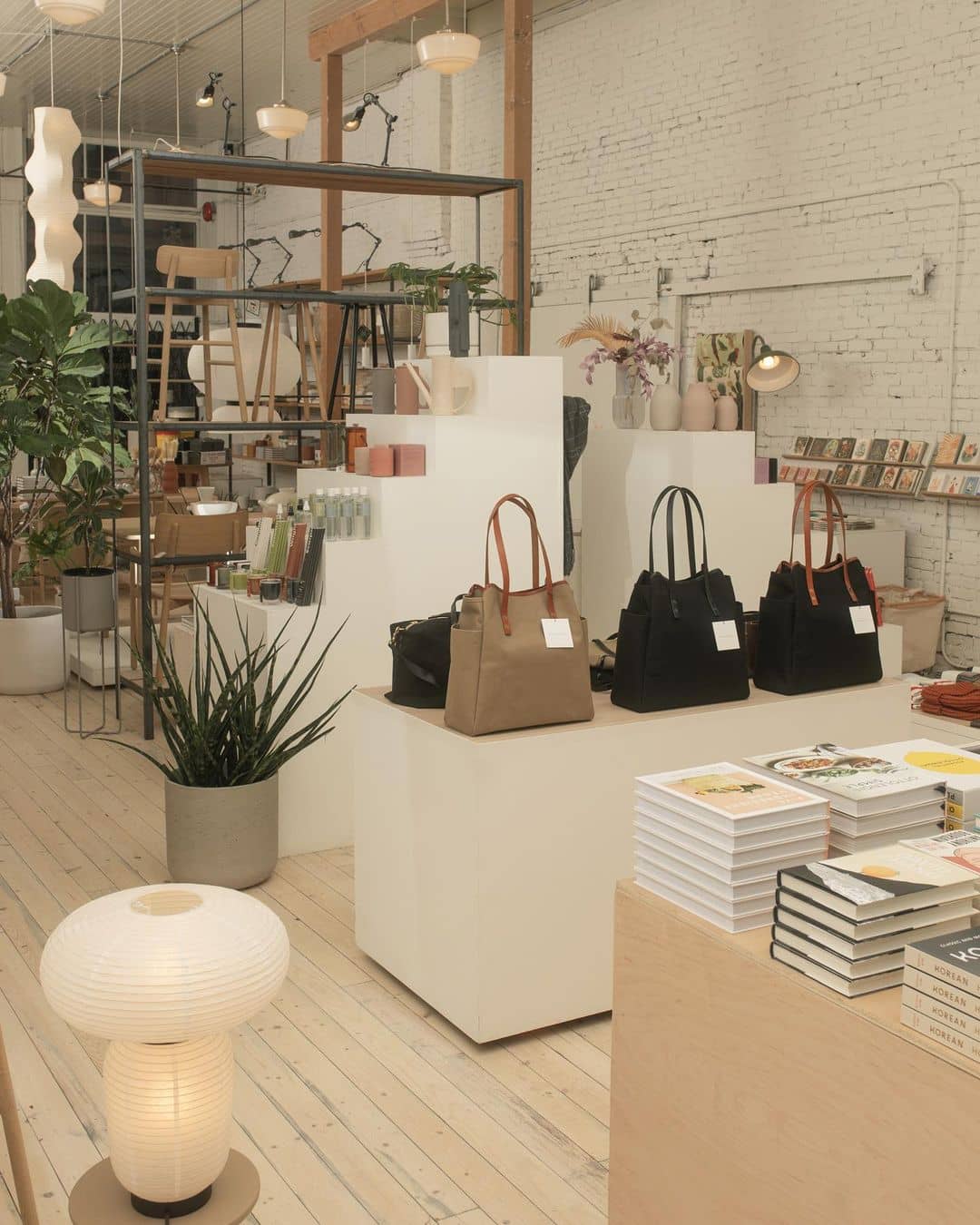 Old Faithful Shop is another confirmation of why Gastown hides some of the best shops where you can buy items that really rejuvenate your home.
You'll love their exclusive art prints as much as you'll love their warm and lovely amber tumblers or sophisticated Japanese kitchen crafts. There's so much more to explore (and want) at the Old Faithful, so your time here will be certainly worth it.
Address: 320 W Cordova St, Vancouver, BC V6B 1E8
Instagram | Facebook | Website
Kimprints
Looking for quirky mugs, lamination, beautiful art, funky socks? Check out Kimprints, a lovely offbeat shop that's located in the old Hotel Europe building, one of Gastown's iconic buildings.
Kimprints specializes in custom framing so if you have artwork that needs framing this is the place to go. They have many frames to choose from and the staff is certainly helpful.
It's a small shop but one filled with so many cool gifts that you can easily lose track of time once you come around.
Address: 41 Powell St, Vancouver, BC V6A 1E9
Instagram | Facebook | Website
Out & About
Plants, pottery, clothing, food jigsaw puzzles? Check in to Out & About which is all about minimal, aesthetic and sophisticated gifts and apparel, a lot of which is Asian and European brands.
So, you'll find Japanese glass work and wooden crafts or cool bags that merge Nordic designs and Kenyan techniques.
From butter bath bars to natural room sprays, you can for sure find here something that will really make your day.
Address: 321 W Cordova St, Vancouver, BC V6B 1E5
Instagram | Facebook | Website
Herschel Supply Co
Looking for a passport holder, a new money belt, or tees, hoodies, crewnecks, or cool shorts and pants? Or perhaps you need to completely upgrade your luggage and travel accessories.
Herschel Supply Co has its flagship store in Gastown, and they have a great and diverse offer of apparel.
Address: 347 Water St, Vancouver, BC V6B 1B8
Instagram | Facebook | Website
Latest Scoop
For all things pretty you need to check Latest Scoop and you can easily get obsessed with everything you'll find on offer there. You'll love this boutique if you haven't discovered it yet.
As a plus, you can also find something nice for your home such as decorative furniture or decor items like candles or ring holders and what not. You'll also enjoy the vibe and design of the store.
It's top-notch done, from the curtained dressing rooms to the brick walls and wooden floors.
Address: 305 Water St, Vancouver, BC V6B 1B8
Instagram | Facebook | Website
Best Stays in Gastown
The old heritage feel and close proximity to transit and the water makes Gastown a prime spot to stay at.
Staying in the neighbourhood would mean easy and convenient access to all the delicious food spots too! Below you'll find accommodations that are available in the area.
Gastown is pretty popular and during busy hours it can really get frustrating to navigate around.
But now you know the coolest spots where you can stop by and take some rest from all that action, or if you are the people person, you also know the places where the crowd never dies. Wherever you go, enjoy!
Gastown is one of the reasons why Vancouver is so special, and it's one of those neighbourhoods you don't want to miss seeing, especially if this is your first time in the city.
Looking for more activities and food spots? Well check out our picks of the best cheap things to do in Vancouver and the best restaurants in Vancouver!