If you share a love for good food alongside some vibrant city sights, one of the Vancouver neighbourhoods you should not miss on your bucket list is Main Street Mount Pleasant.
It's Vancouver's oldest neighbourhood outside downtown. 
You'll also appreciate Mount Pleasant for its radiant, hipster-y vibe, with murals by local artists splashed all around the block and its array of unique antique and small artisan shops, heritage buildings, artistic residencies or arts-focused festivities.
To help you explore this Vancouver neighbourhood, our team has handpicked the best of Mount Pleasant.
This article contains affiliate links where we may get a small commission if you click on the link and purchase. No extra cost is added to you.
Mount Pleasant Map
Best Restaurants in Mount Pleasant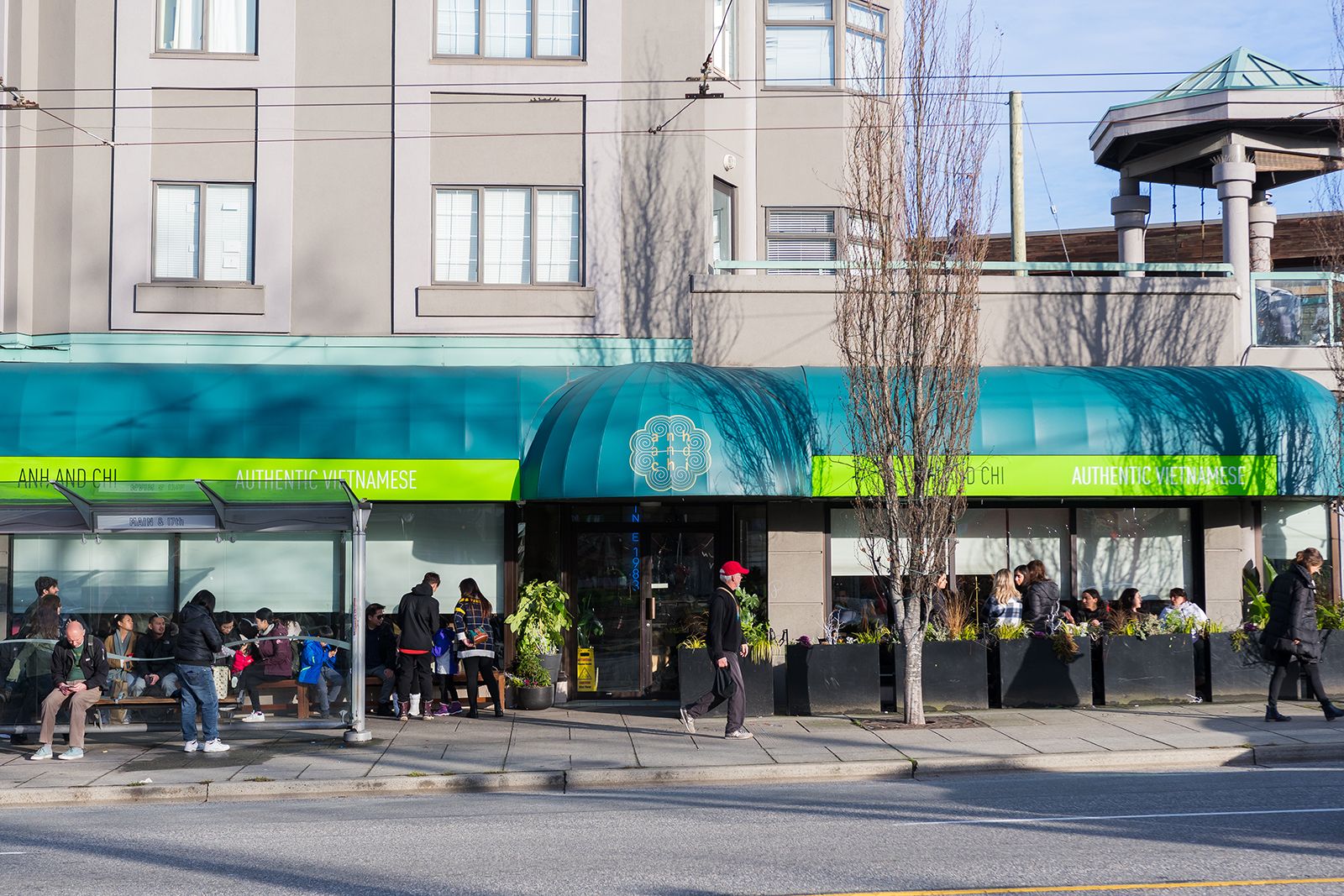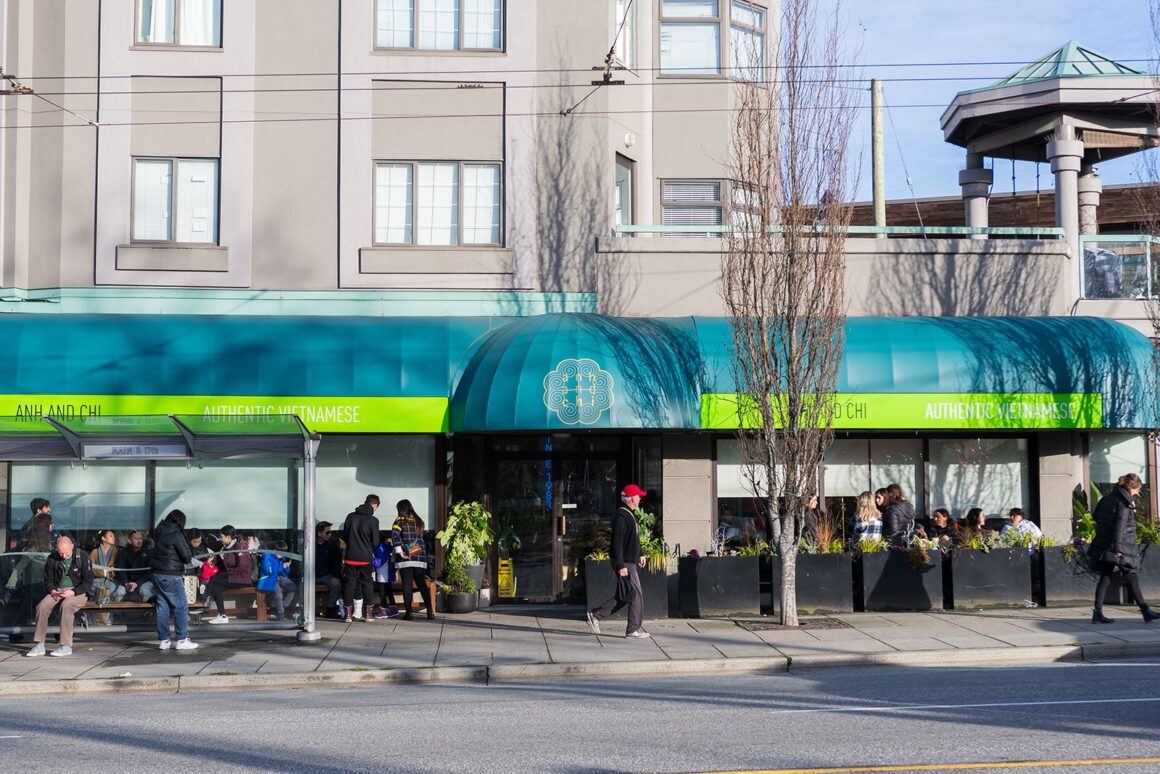 Enjoy a pleasant mix of tastes as you go food-hunting around Main Street Mount Pleasant.
From places which serve some of the most extravagant sushi to the best noodles in town, tacos and vegan dishes-Mount Pleasant is here to testify why Vancouver is a famous foodie destination.
Published on Main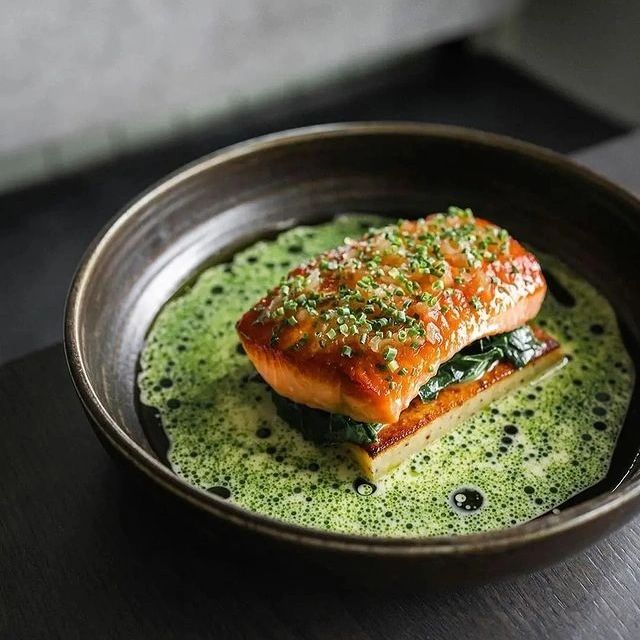 With a traditional 18th-century English coffee house inspiration, Published on Main is a popular and award-winning (rated #1 by 100 Canada Best Restaurants and Michelin 1 Star) dining spot for couples and groups.
Their menu highlights locally sourced produce and therefore changes with the seasons.
What to order: Bee Pollen Milk Buns, Duck, Chocolate Panna Cotta
Address: 3593 Main Street, Vancouver, BC V5V 3N4
Website | Instagram | Facebook
Savio Volpe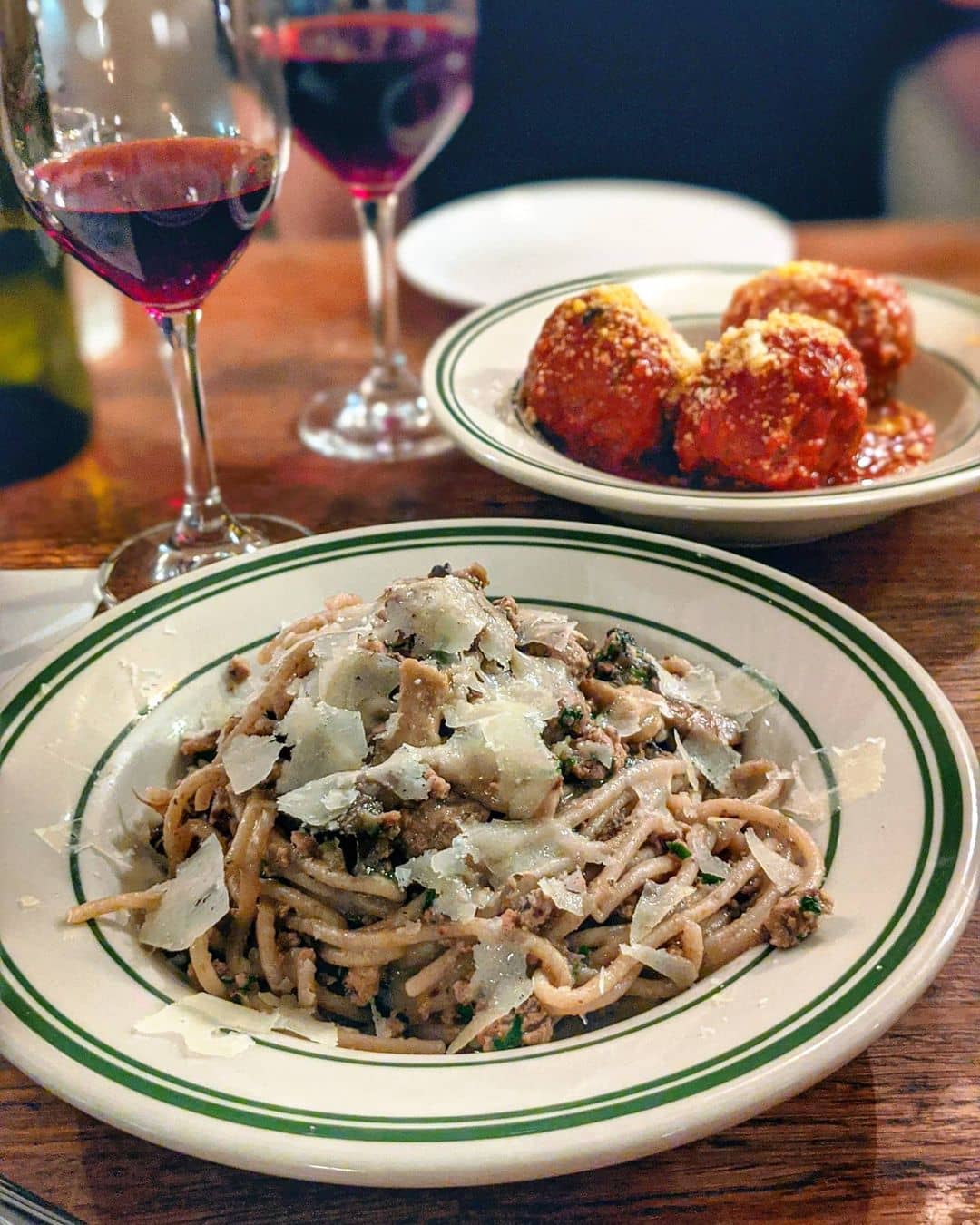 Rustic interiors, fresh ingredients, handmade pasta, and food prepared over a wood-fired grill and rotisserie – this is Savio Volpe, the Italian restaurant that you'd want to boast about to all your out-of-town friends.
What to order: Rocana Pork Chop, Meatballs, Flat iron steak, Cappelletti, Gelato
Address: 615 Kingsway, Vancouver, BC V5T 3K5
Website | Instagram | Facebook 
Sun Sui Wah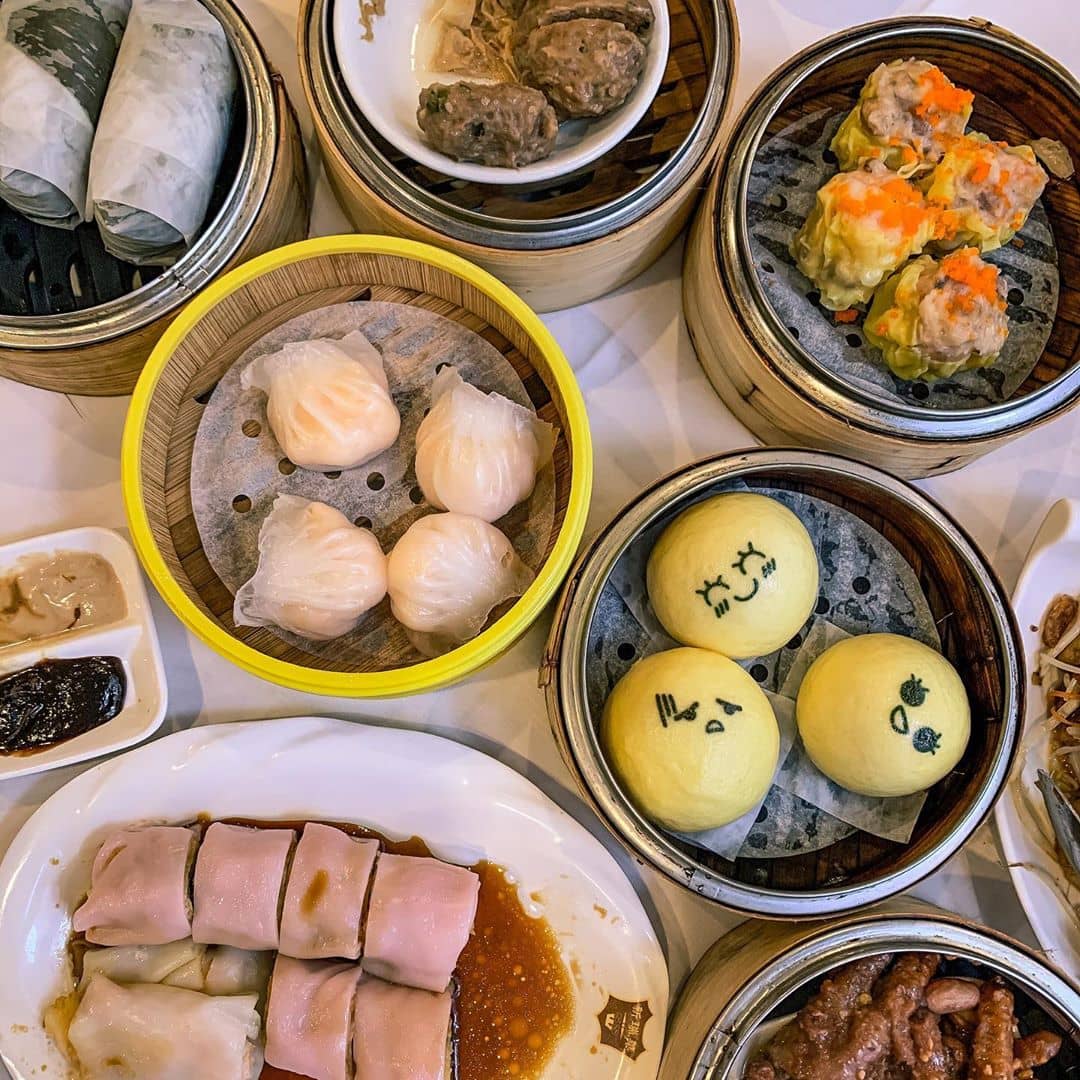 When Seth Rogen took David Chang for a food crawl around Vancouver for the famed chef's Vancouver episode, one of the places they visited was Sun Sui Wah on Mount Pleasant.
To no surprise since the food here is consistently good, sooo good that some dishes might even make you want to cry out of happiness of how good they are.
The place is known for its Cantonese cuisine, dim sum, and seafood.
What to order: Siu Mai, Steamed Crystal Prawn Dumplings, Baked BBQ Pork Pastry
Address: 3888 Main Street Vancouver, BC V5V 3N9
Website | Instagram | Facebook
Sawasdee Thai Restaurant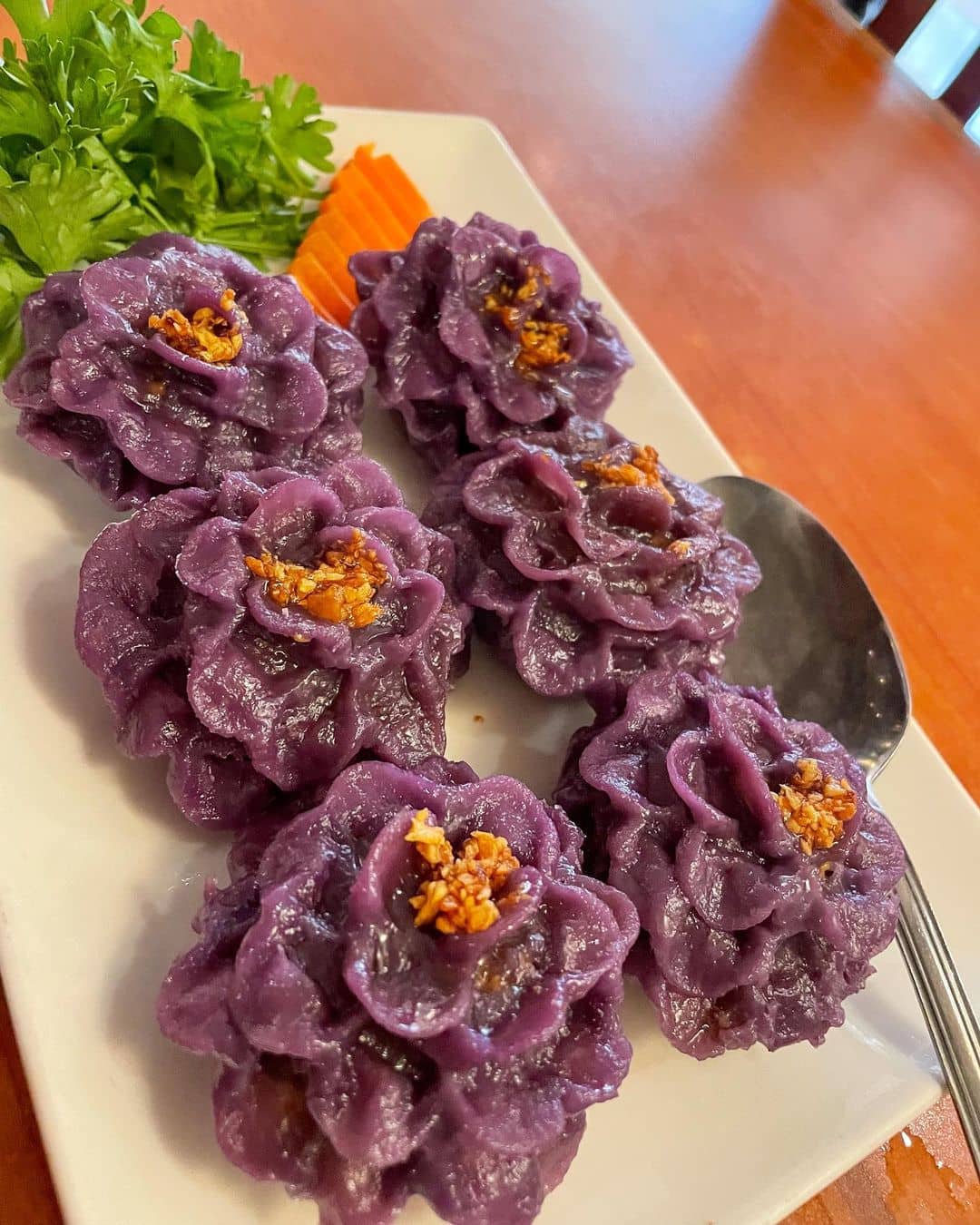 Serving authentic Thai cuisine since 1986, Sawasdee Thai Restaurant is a family-owned establishment that has a reputation for introducing authentic Thai taste to the residents of Vancouver.
What to order: Crying Tiger Beef, Pad Thai, Chicken/Prawn Cashew Nuts
Address: 4250 Main Street, Vancouver, BC V5V 3P9
Anh and Chi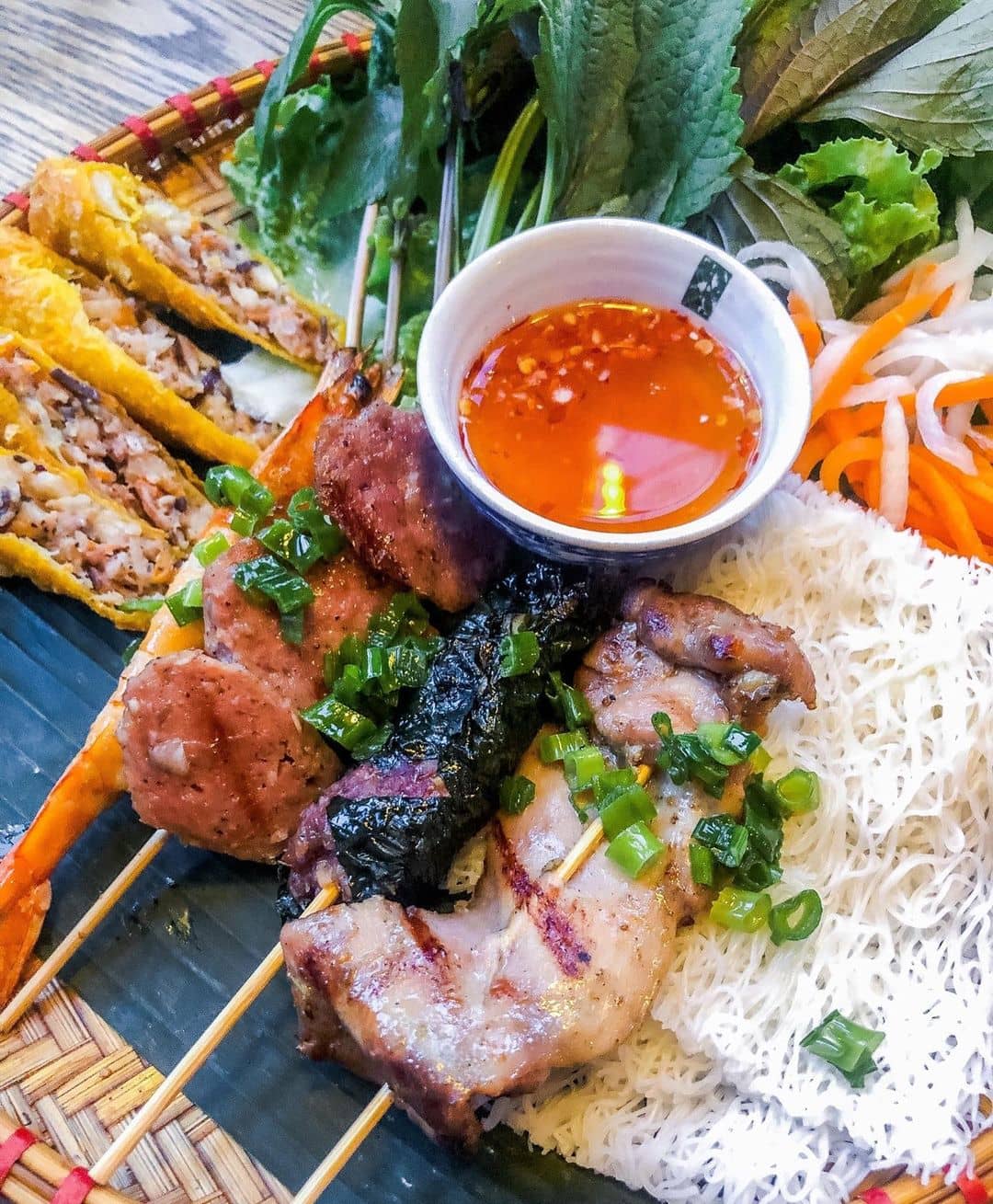 If you want to get a taste of authentic, family-style recipes of Vietnamese food, go to Anh and Chi.
It's an award-winning restaurant (Micheline Bib Gourmand), well-noted for its delicious rice, noodles, soups, vermicelli and um – their bathroom. 
What to order: Chả Giò Chay spring rolls, Bún Bò Huế, Bánh Xèo
Address: 3388 Main Street Vancouver, BC V5V 3M7
Instagram | Facebook | Website
Sushi Hil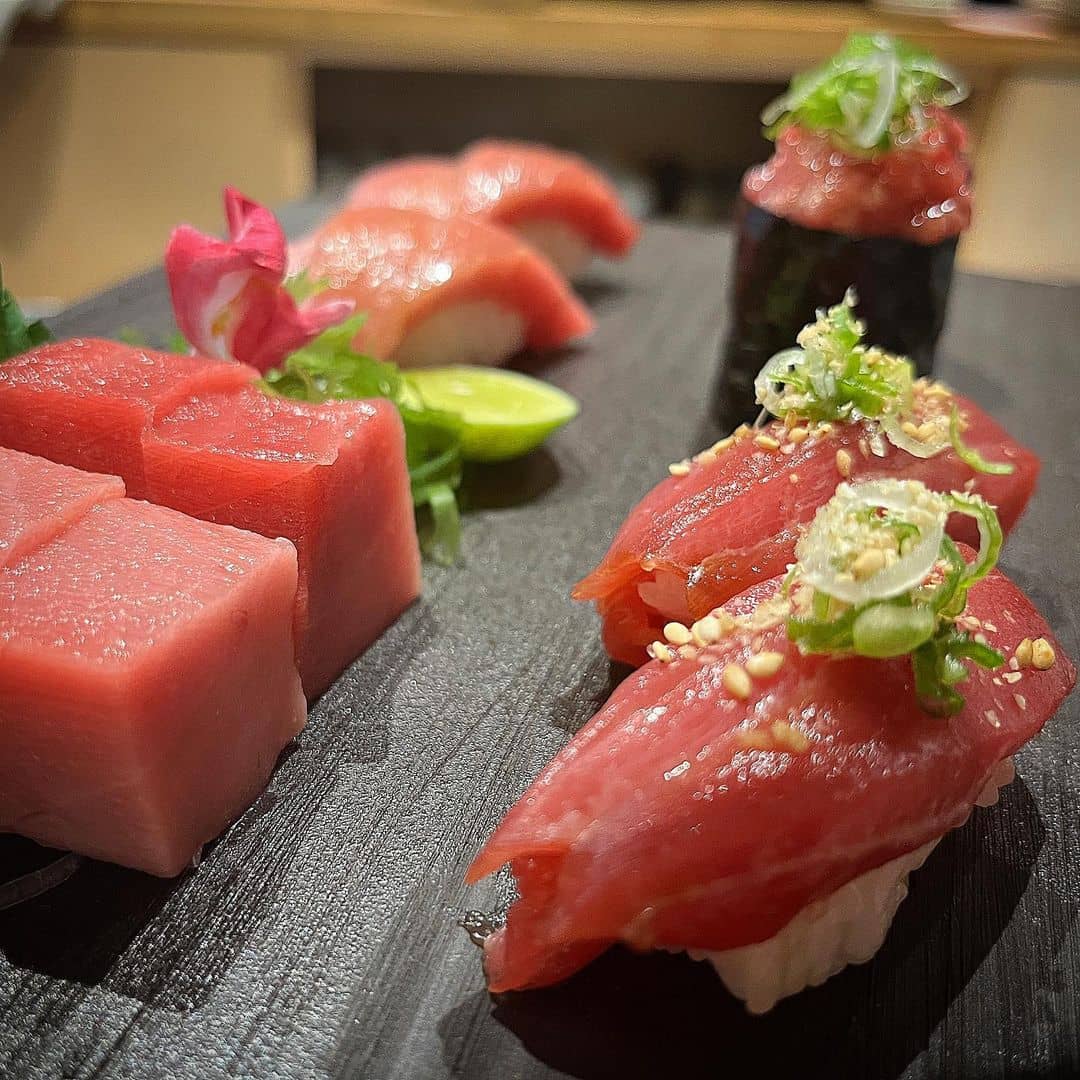 Sushi Hil is the brainchild of sushi master Hilary Nguy, which offers Japanese cuisine with a special focus on sushi and sashimi.
Known for its simplicity, sophistication, and flavour, the food here has already acquired quite a fan base, and the space is bright and welcoming with limited seating and a sushi bar.
What to order: Chawanmushi, Nagasaki Bluefin Tasting, Oyster Motoyaki, Garden Set
Address: 3330 Main Street, Vancouver, BC V5V 3M7
Maizal RMF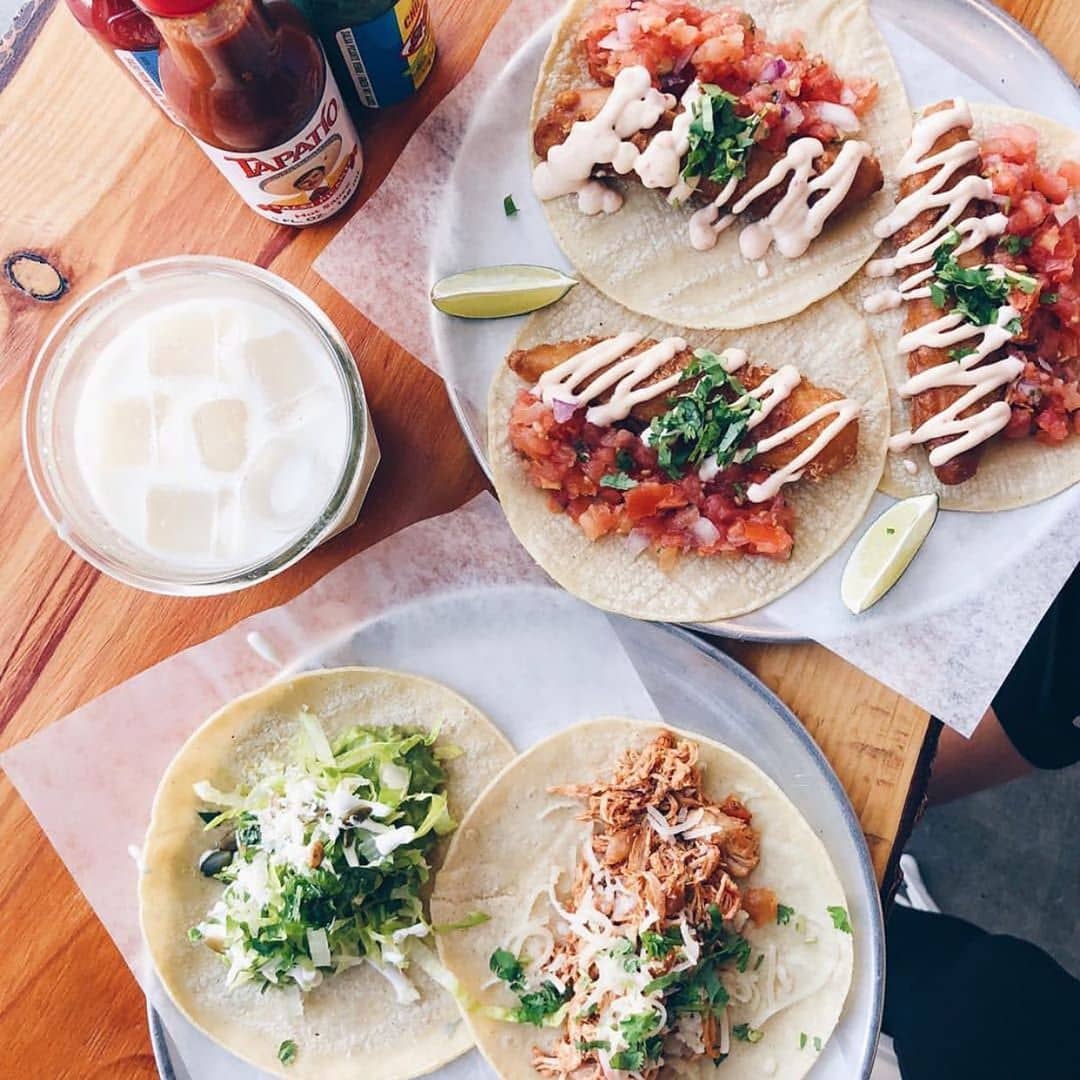 Vancouver's diverse taco scene would not feel the same whether you omit Maizal RMF from the list of great taco places.
In fact, here they serve some of the best taco in the city. Anything you order–tacos, tortillas, tortas, quesadillas, burritos, or churros–is delicious and made from scratch at their premises.
What to order: Chipotle Chicken, Tofu Verde taco, churros
Address: 2815 Main Street Vancouver, BC V5T 3G1
The Acorn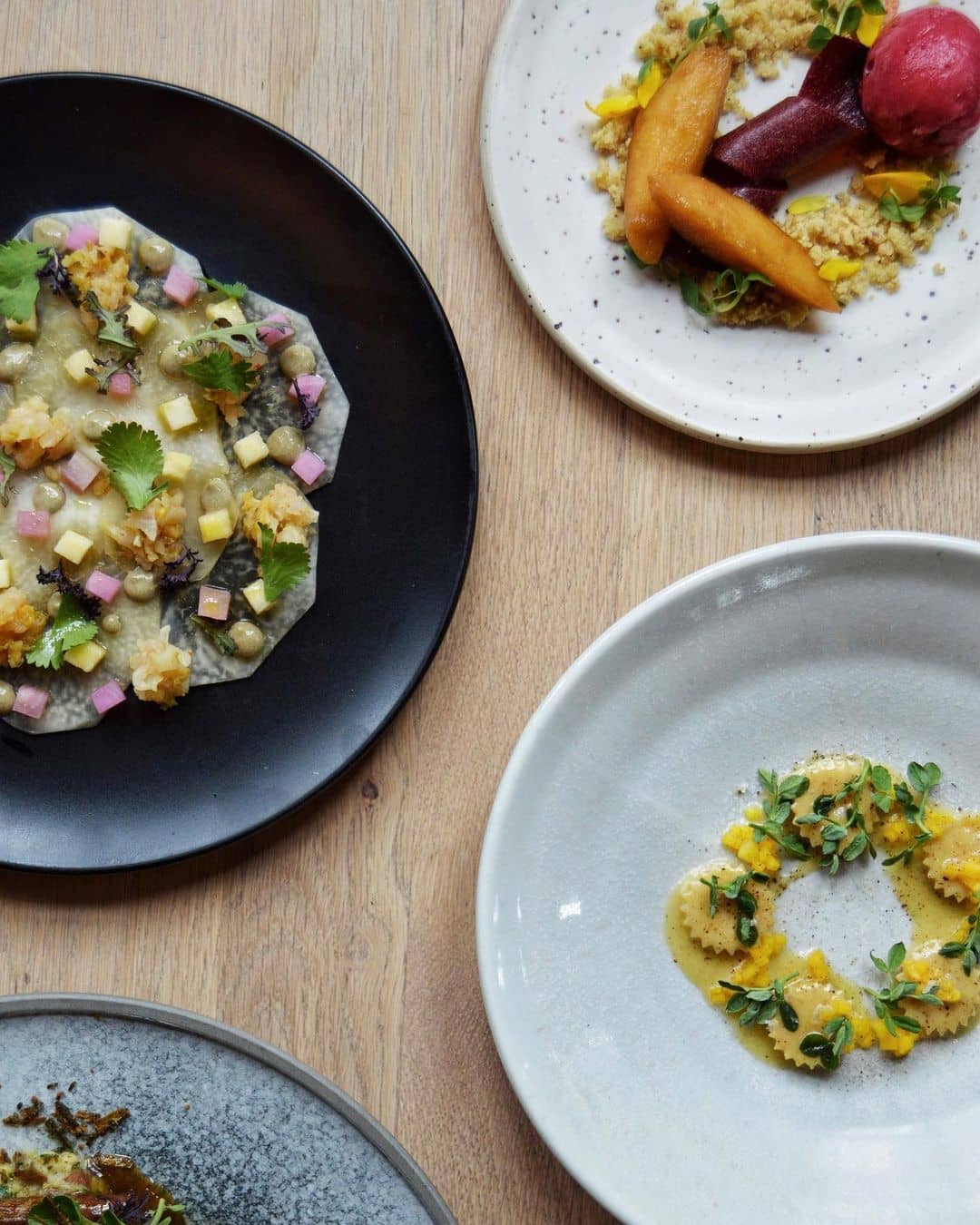 Known as one of the best vegan-friendly restaurants in the city, The Acorn serves the most creative meals prepared from fresh, locally sourced ingredients.
This award-winning restaurant caters to vegans and gluten-free diners but also makes sure that even the most loyal meat eaters leave completely satisfied.
What to order: Kale Salad, Beer Battered Halloumi
Address: 3995 Main Street, Vancouver, BC
Website | Instagram | Facebook
🕵🏻‍♂️ See more great Mount Pleasant restaurants here.
Best Cafés in Mount Pleasant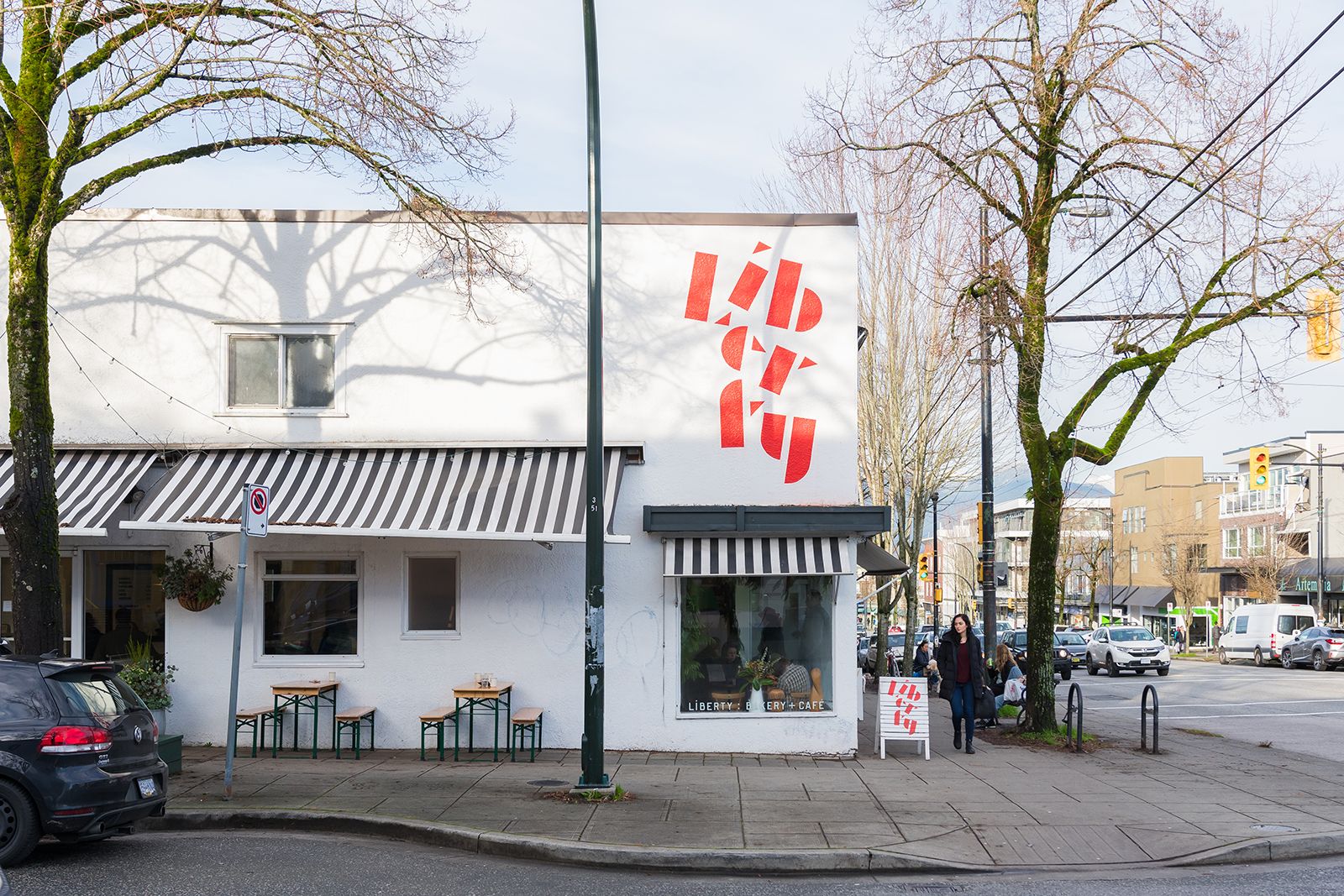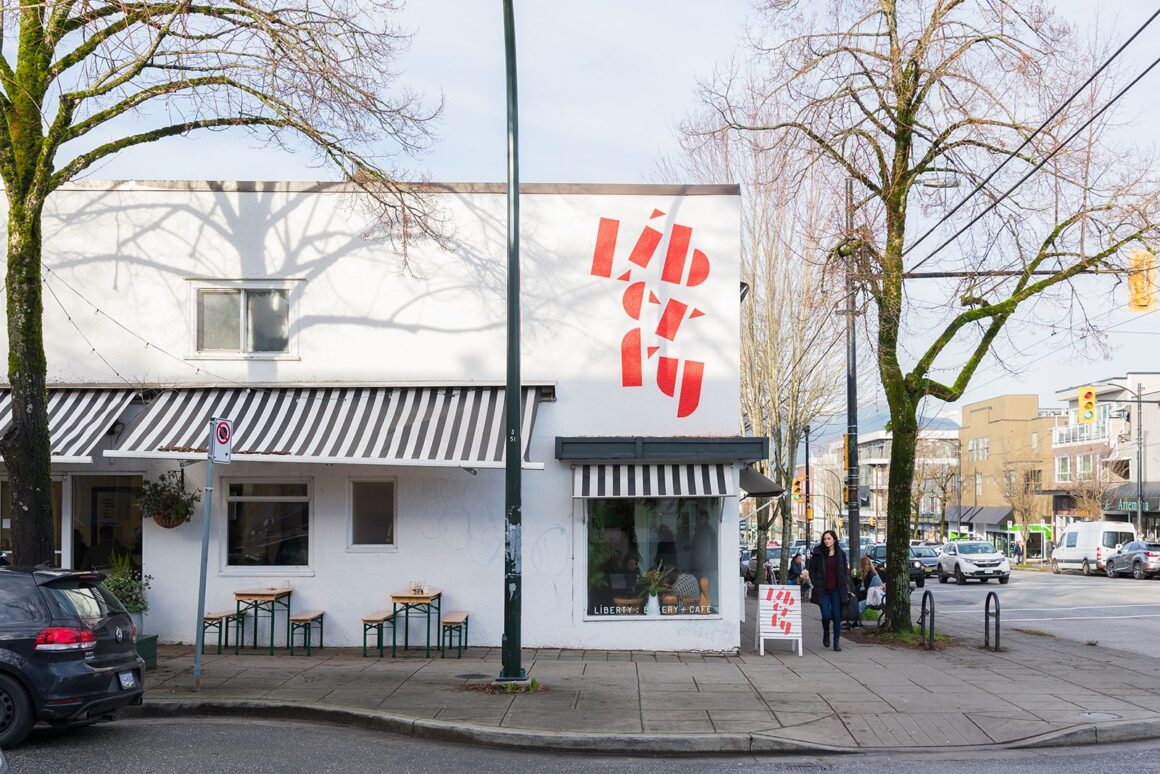 For a city so well known for its diversity of food, coffee might easily appear subordinate.
Nevertheless, coffee culture is brimming in Vancouver and here we've handpicked some of the best cafés to try out while in Main Street Mount Pleasant.
Le Marche St. George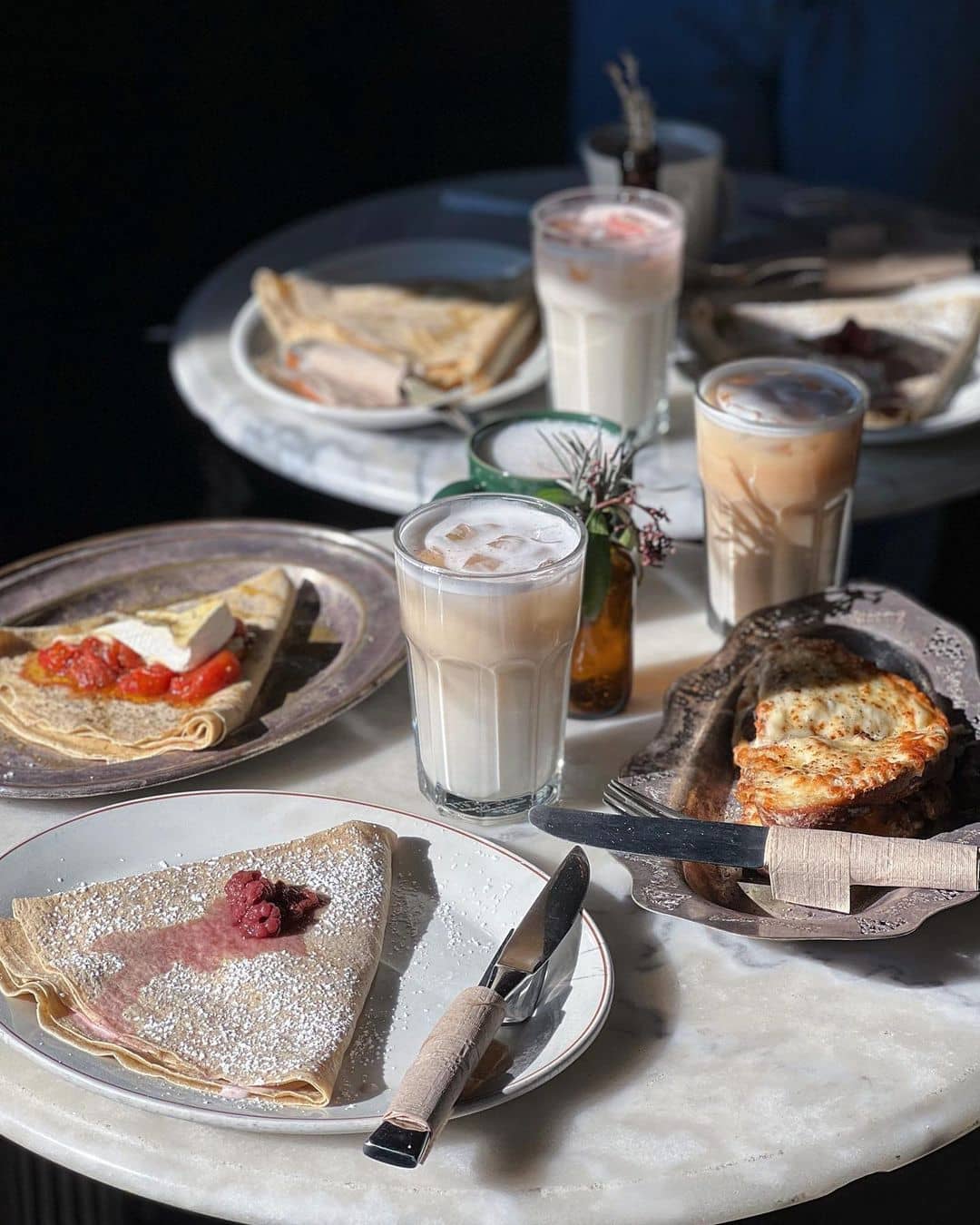 Located a few blocks away from the bustling Main St. area and known for offering spectacular coffee and authentic French, Italian, and Westernized treats, Le Marche St. George is your next stop to enjoy the outstanding coffee quality and the rustic charm of the ambiance here. 
What to order: Crepe, Macchiato, Lavender & Chamomile Tea, Classic Butter Tart, Walnut Misch
Address: 4393 St George St, Vancouver, BC V5V 4A3
Website | Instagram | Facebook
BETA5 Chocolate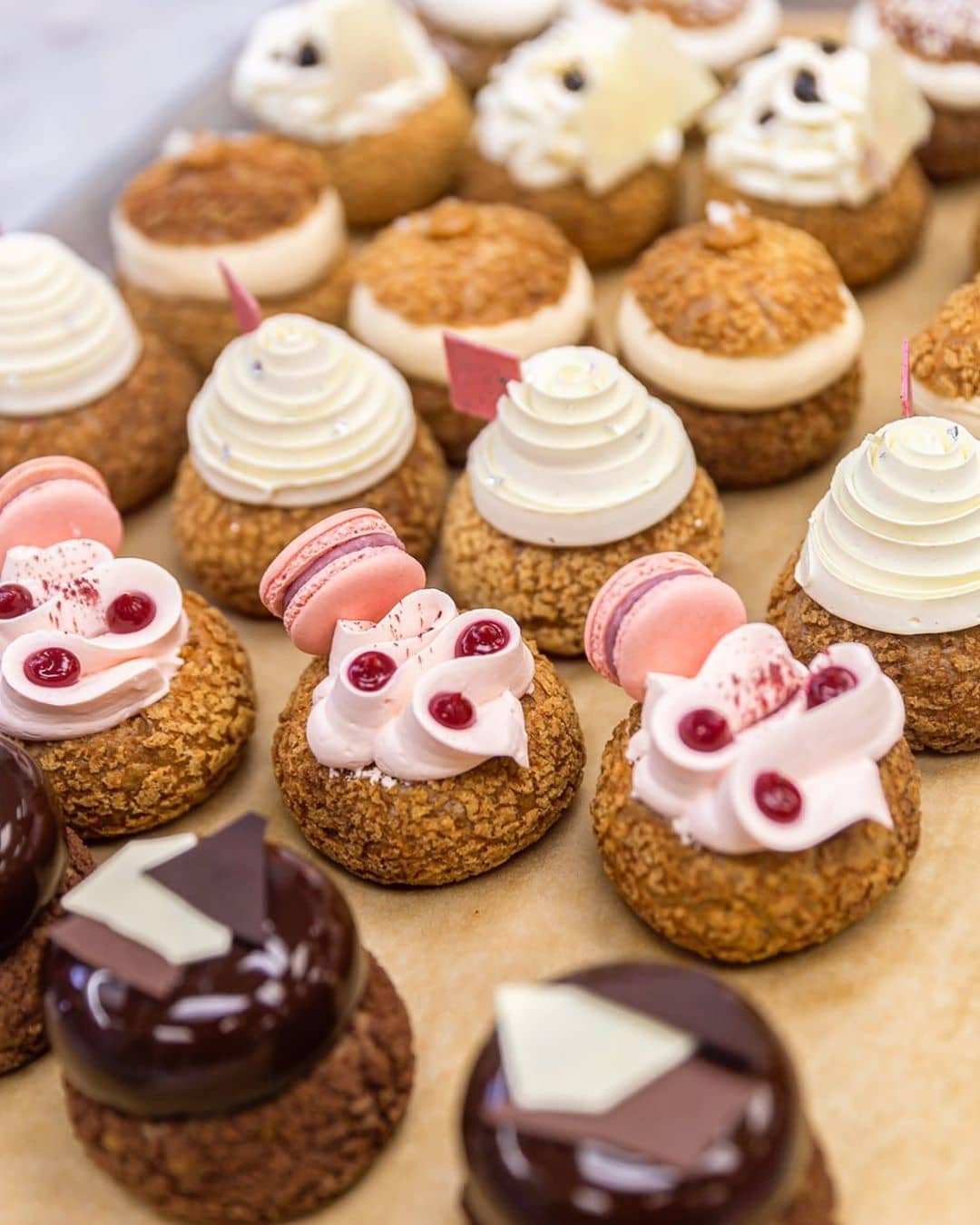 You haven't been to Vancouver if you haven't been to Beta5 Chocolate to regulate your sugar level with some of their ambrosial cream puffs. They always experiment with new cream puff flavours, so you may easily find yourself a new favourite every time you visit them.
What to order: lychee-rose cream puff, Vietnamese coffee cream puff, chocolate cream puff, salted caramel cream puff, hot chocolate
Address: 413 Industrial Avenue Vancouver, BC V6A 2P8
Instagram | Facebook | Website
TrafiQ Cafe & Bakery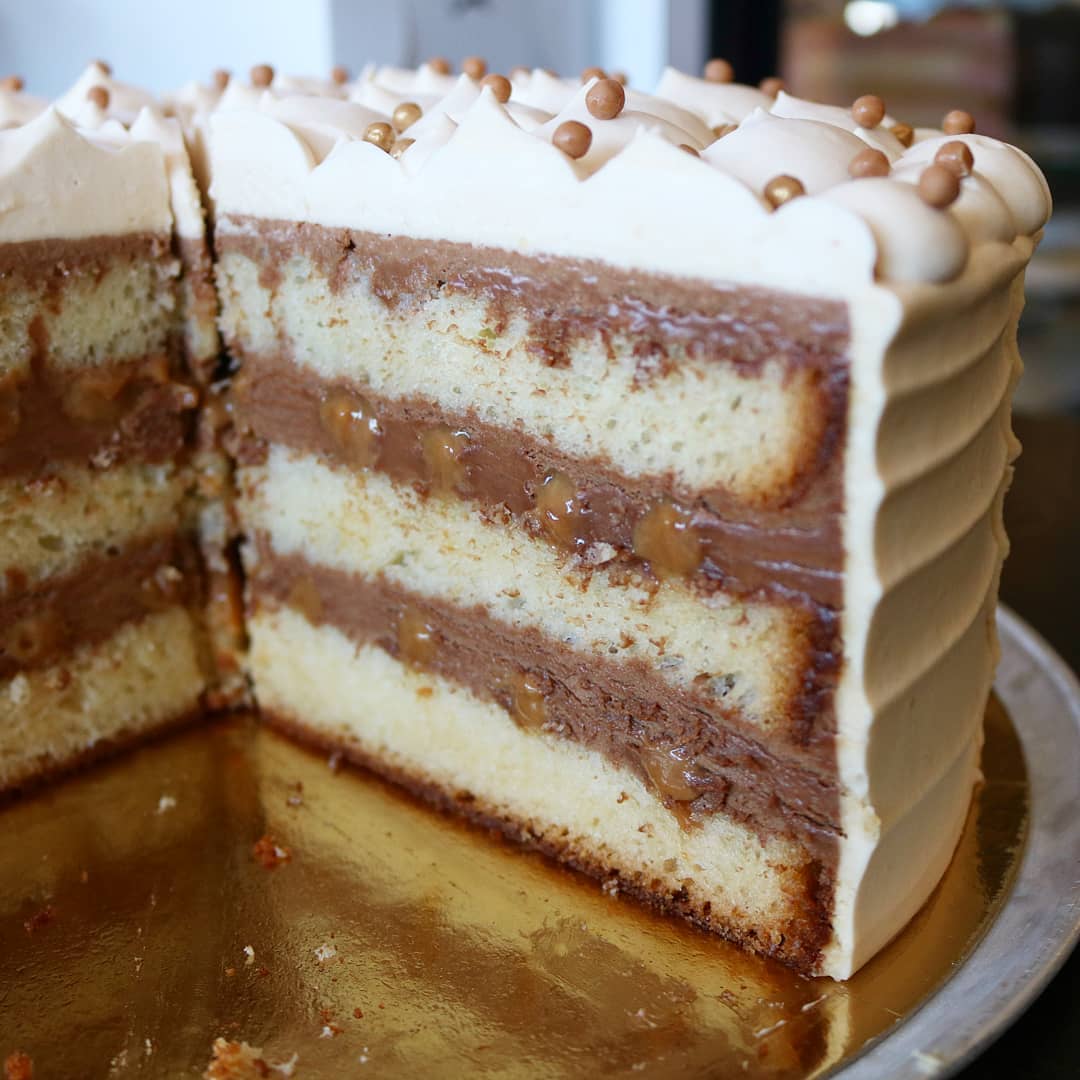 Chef Sergio Salamonovitz and his partner Shauna opened TrafiQ on Main Street back in 2011. They previously run another locale in West Vancouver, since 2006.
TrafiQ has become the perfect spot to combine your coffee with some really luscious piece of cake. They serve nice-smelling and tasting local organic roasts, and if you're a matcha fan it's a win-win.
What to order: Salted Caramel Cake, Matcha Mini Cake, Matcha O
Address: 4216 Main Street Vancouver, BC V5V 3R1
Modus Coffee Roasters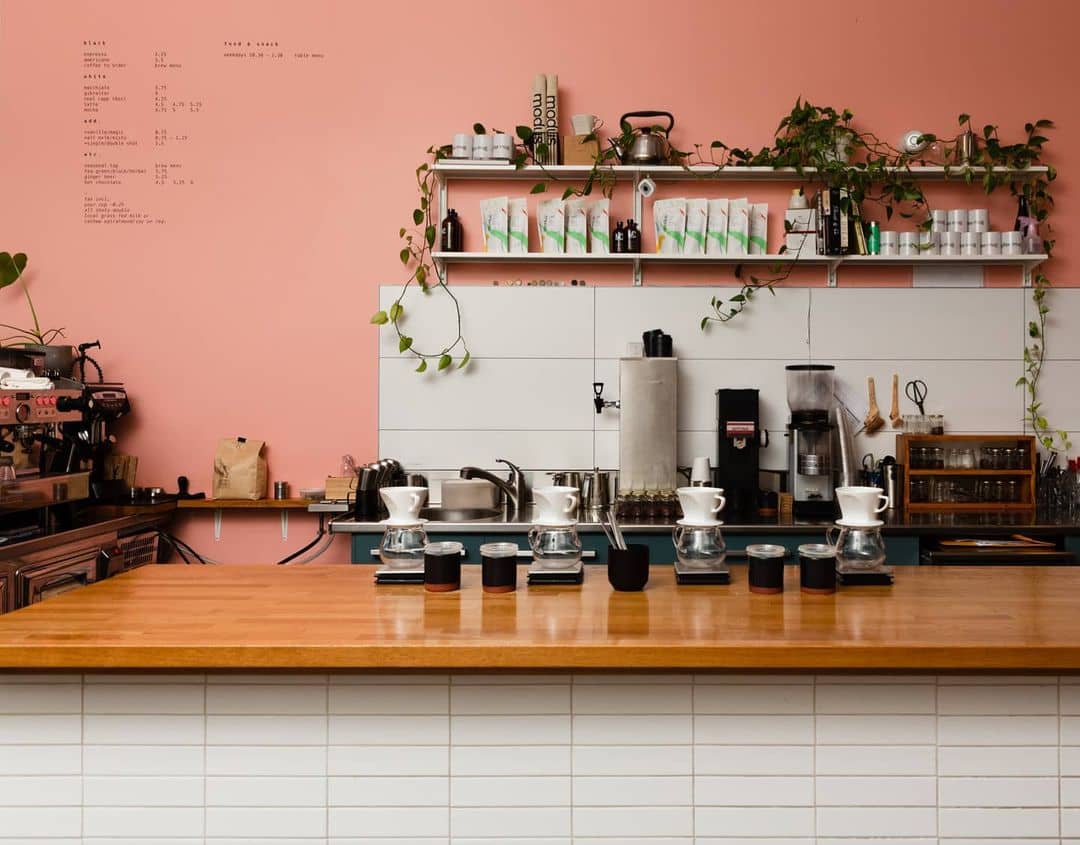 For true coffee lovers, there is Modus Coffee Roasters that serves up the best blends of pure roasted heaven.
This is a great spot to grab brunch or lunch. Modus serves up a variety of dishes from freshly baked pastry, to mouth-watering bennys that have people lining up outside for a taste.
What to order: Double Mushroom Toast, Baguette Sandwich, kouign-amann
Address: 112 W Broadway, Vancouver, BC V5Y 1P1
Website | Instagram | Facebook
Liberty Cafe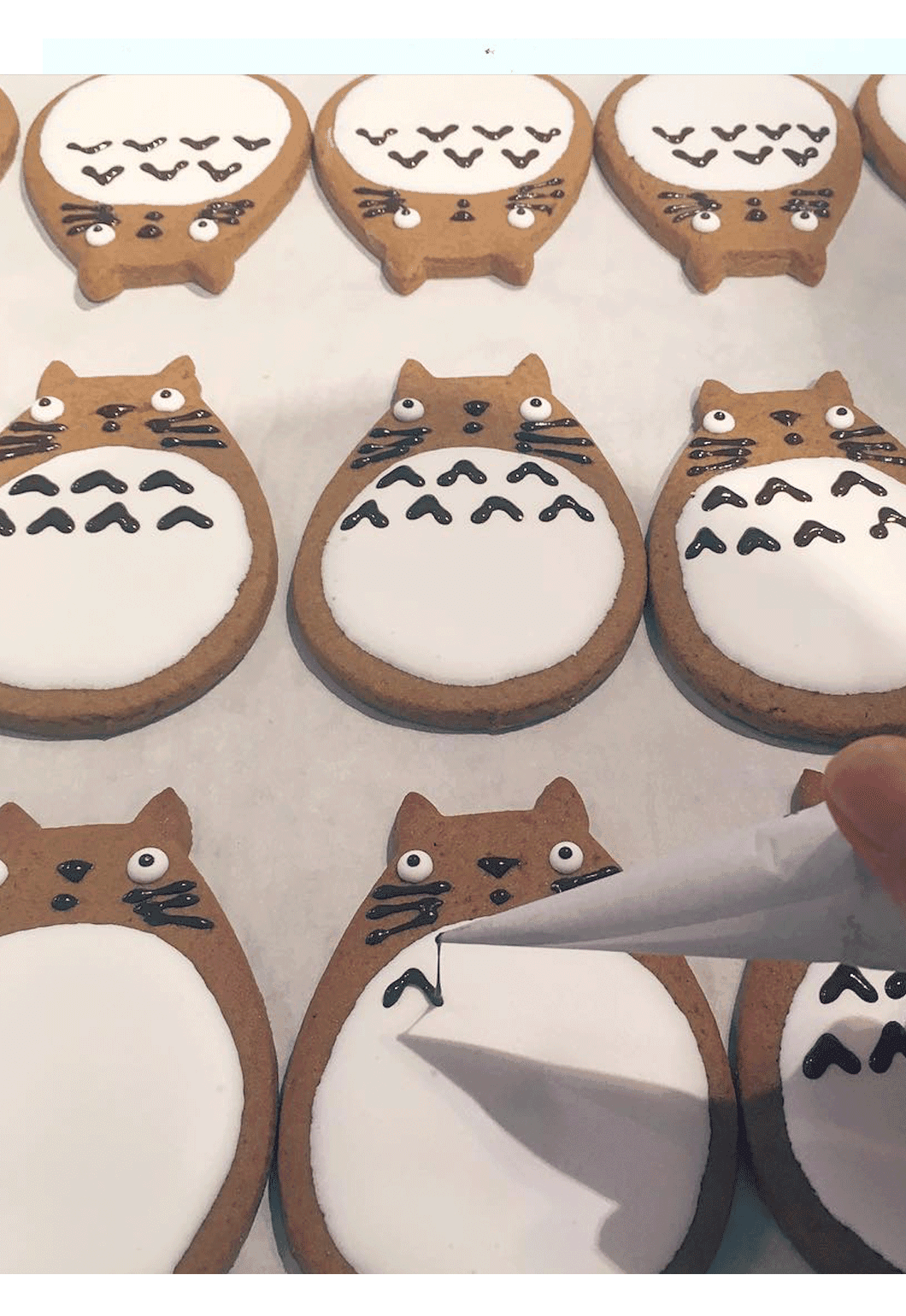 Liberty is a family-friendly Nordic bakery that first opened in 2015, and you'll absolutely love it for its pleasant, elegant interior furnishing.
Combine your cafe latte or coffee americano with any of their flawlessly-baked treats.
What to order: Judi's lemon loaf, Raspberry lemon muffin, Chocolate croissant, Totoro cookie
Address: 3699 Main Street Vancouver, BC V5V 3N6
Instagram | Facebook | Website
Earnest Ice Cream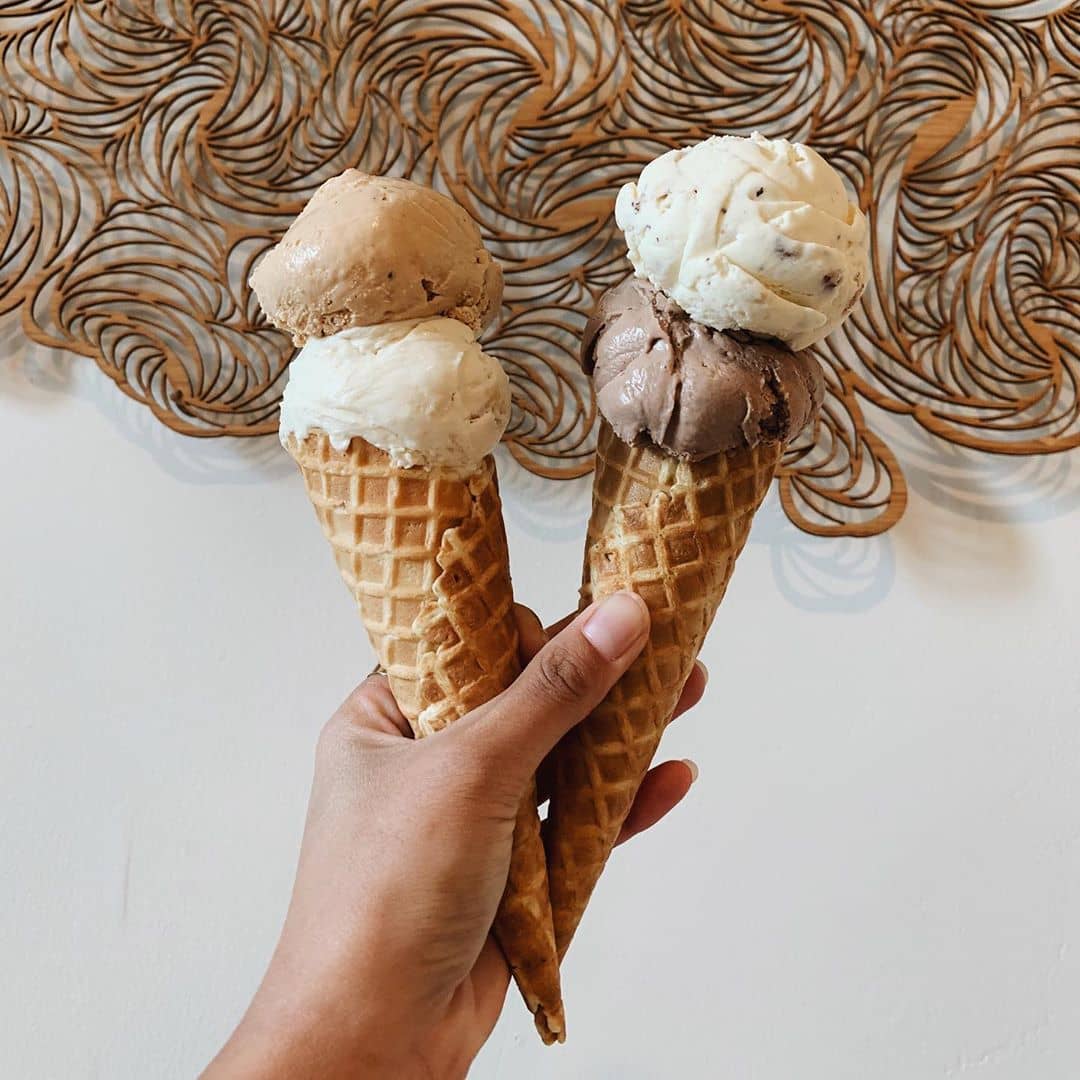 It's always fun to grab a cone at Earnest. The place opened in 2012 and became famous for its well-crafted, rich and flavoursome ice cream. They also serve vegan ice cream and ice cream sundaes.
The ice-cream is always creamy and by default will make you feel better on a bad day. Some of their flavours are only seasonal though. 
What to order: London fog, Salt & Straw, Whiskey Hazelnut, Green Tea, Salted Caramel, Peanut Butter Pretzel
Address: 1829 Quebec Street Vancouver, BC V5T 2Z3
Instagram | Facebook | Website
Best Drinks in Mount Pleasant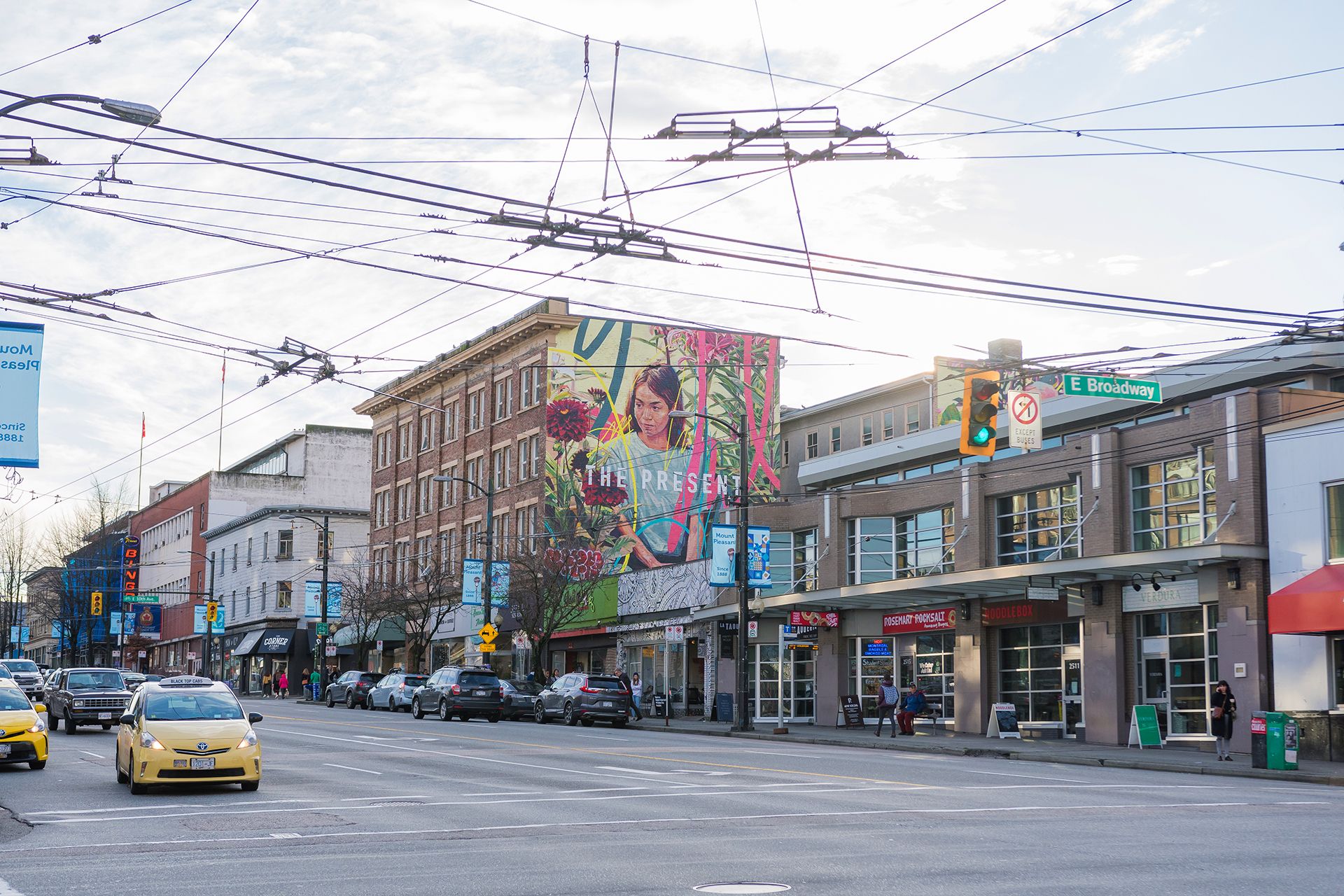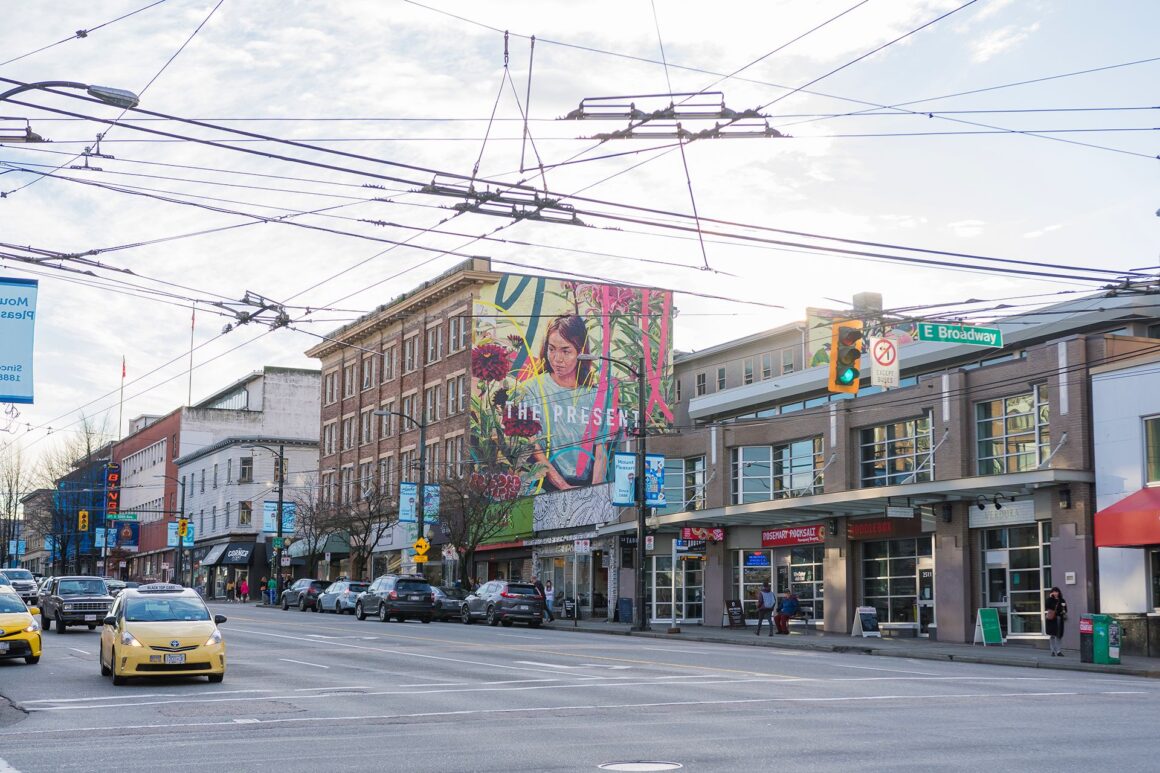 There are several corners around Mount Pleasant where to get your daily (or nightly) dose of booze. Stunning cocktails. Some great interiors. A great local crafted beer? We've trimmed down a top 3 list where you can grab a drink with friends.
Shameful Tiki Room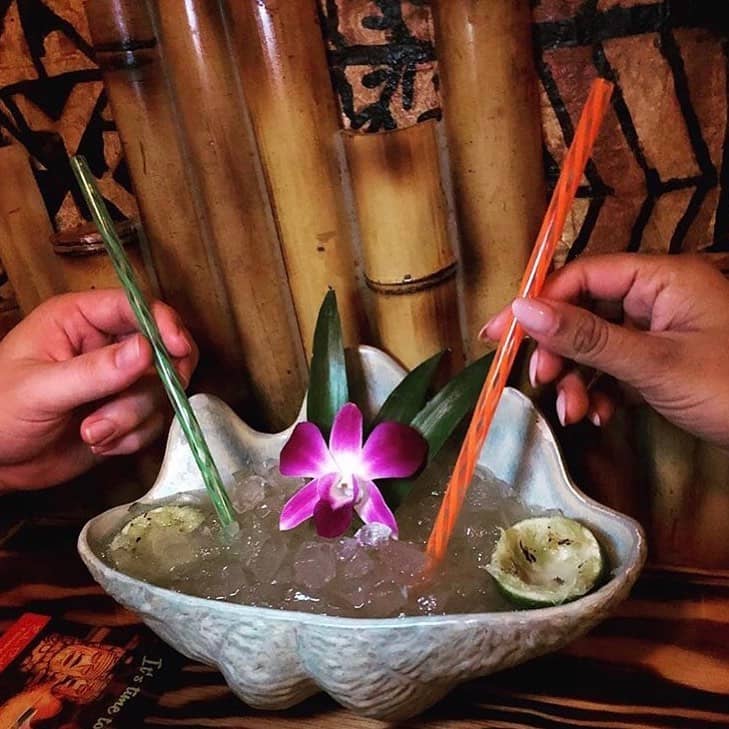 Back in the 1960s, "Tiki culture" thrived coast to coast, influencing music and fashion, and dressing bars in beach-like aesthetics.
This forgotten pop world of yesteryear has been recreated at Mount Pleasant's Shameful Tiki Room where you can grab your vintage-style cocktail and transport yourself for a few hours to Tonga and Fiji. 
What to order: Mai Tai, Zombie, nachos, Mystery Bowl
Address: 4362 Main Street Vancouver, BC V5V 3P9
Instagram | Facebook | Website
Zoitering & Sons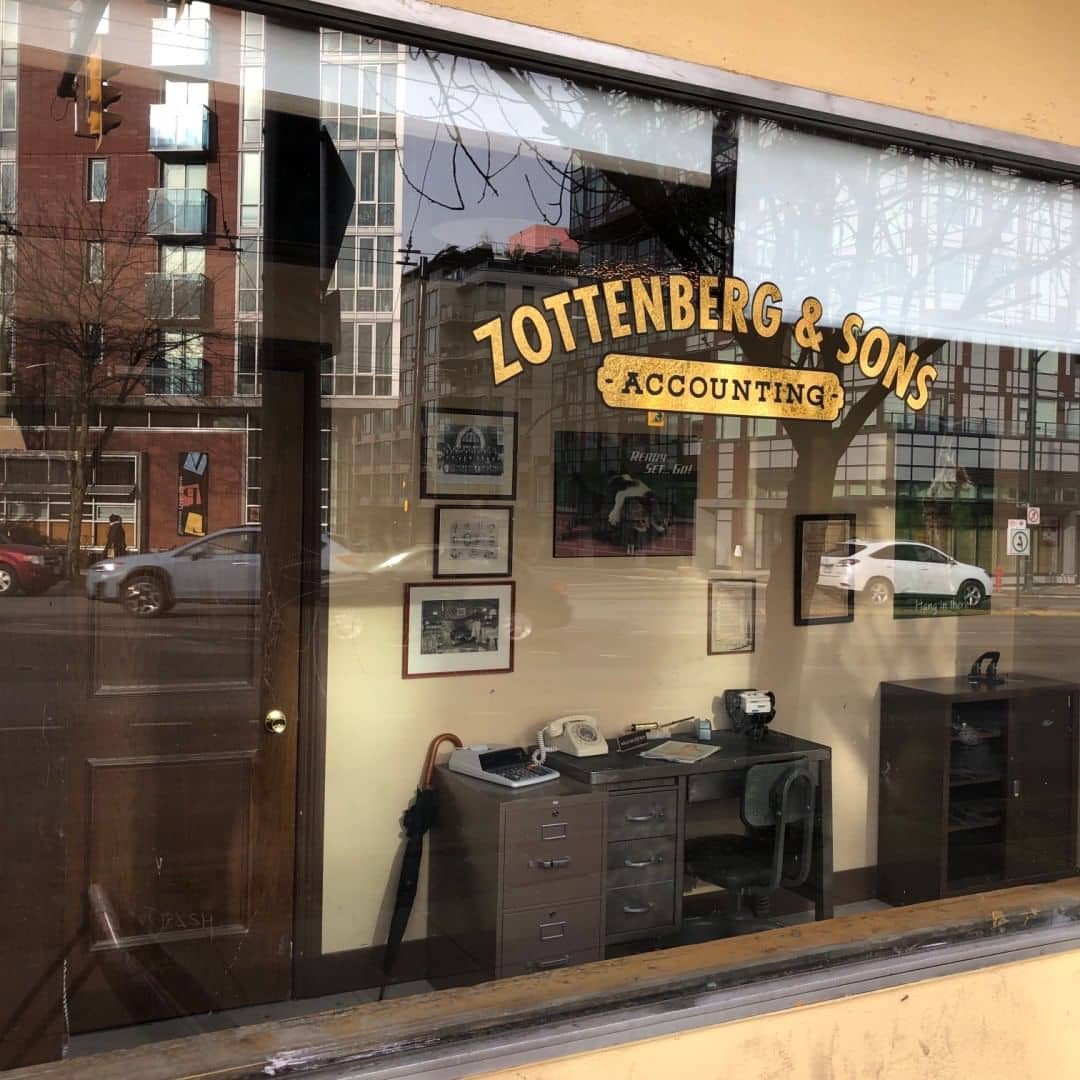 Another Mount Pleasant gem where you can head for some drinks is at Zoitering & Sons.
Or so says the writing on the greeting window. You'll find the sight fairly unattractive as if you were to enter an outmoded bookkeeping office of yesteryear.
But once inside, prepare to be flabbergasted by how the place faithfully evokes the 1970s speakeasy. Welcome to Key Party!
What to order: B-52, Spiced Sunrise, Cherry Paralyzer
Address: 2303 Main Street Vancouver, BC V5T 3C9
Instagram | Facebook | Website
Brassneck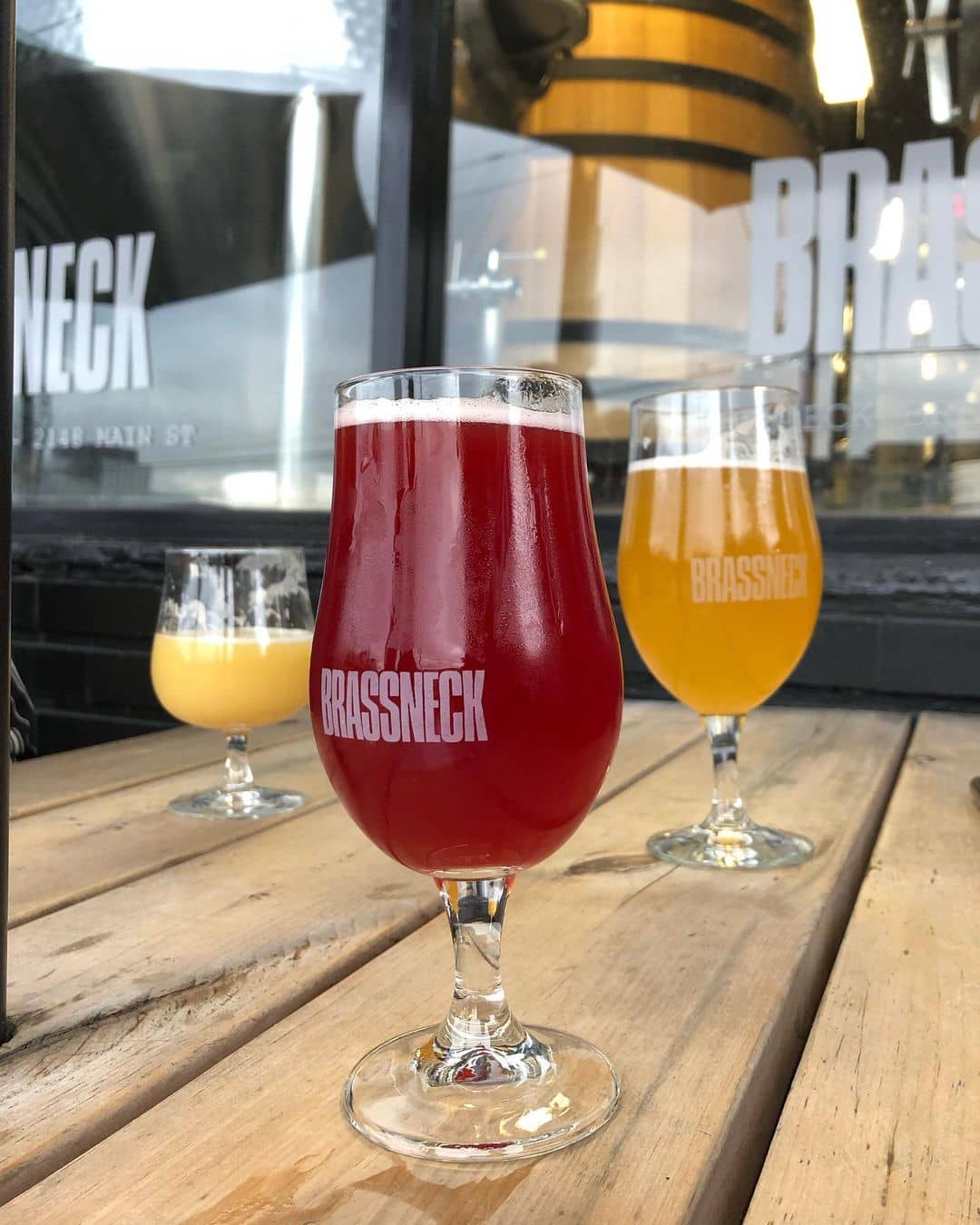 For getting the most authentic beers in Mount Pleasant, head to the neighborhood brewery of Brassneck. It can get super crowded on weekends.
They serve tasty house brew beer and experiment with their brews fairly often. You'll find out the latest beers written on their chalkboard.
What to order: Xenophile, When Life Gives You Yuzus, Passive Aggressive, BN Hefeweizen, Killjoy
Address: 2148 Main Street Vancouver, BC V5T 3C5
Sing Sing Beer Bar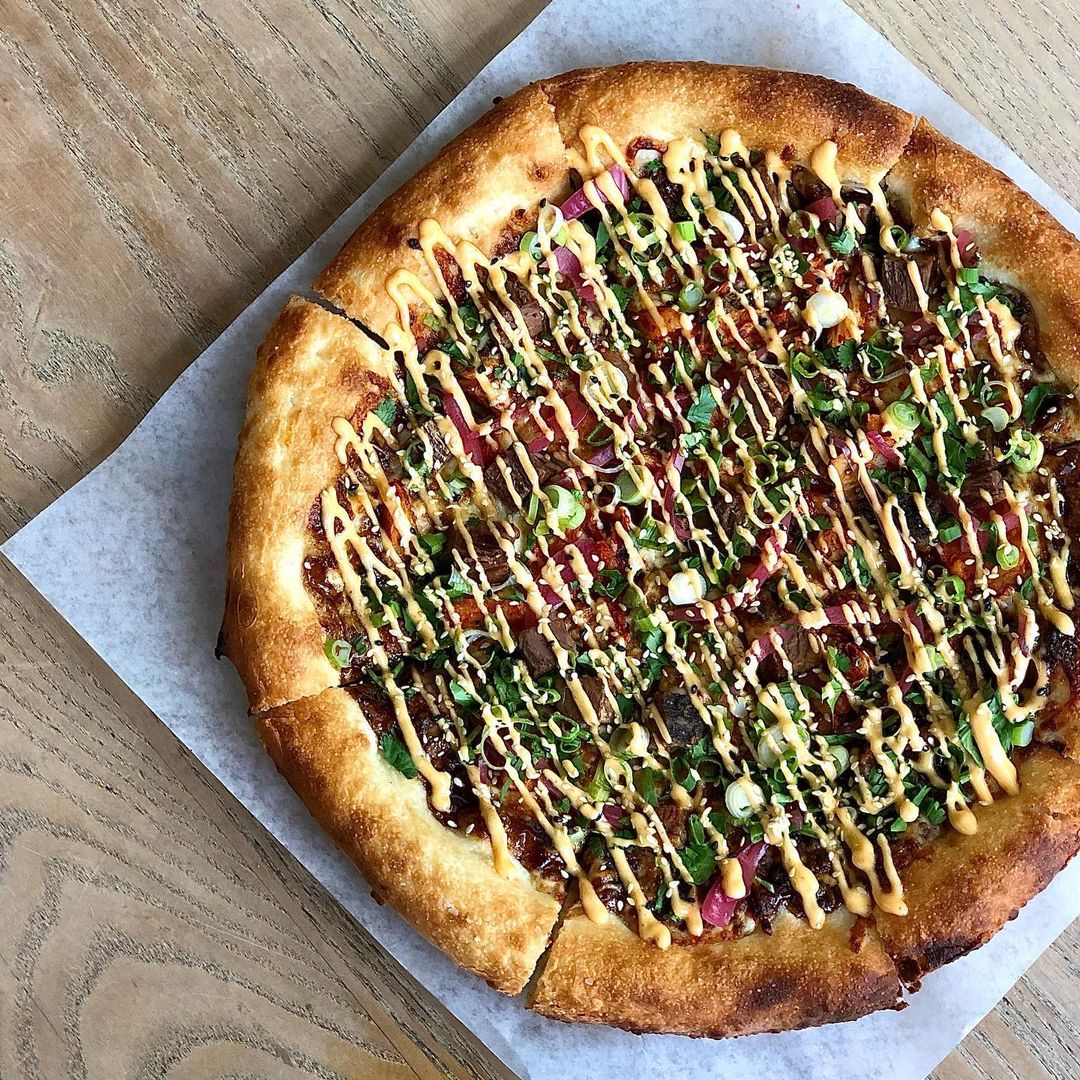 Pizza, pho, and craft beer might hit the Mount Pleasant spot if you're up late and searching for food and your group can't decide what to eat.
If you're a fan of local crafted beer from the likes of Steel & Oak, 33 Acres, Strange Fellows, and more…you'll be happy with Sing Sing's drink menu.
And in hipster-y fashion, Sing Sing has that upbeat yet chill ambiance in a form of a modern cafeteria with their giant long tables.
P.S. They don't take any reservations.
What to order: Premium ales & bitters, Lagers & Pilsners, Pale Ales, Sours, Ciders
Address: 2718 Main St, Vancouver, BC V5T 3E8
Best Shops in Mount Pleasant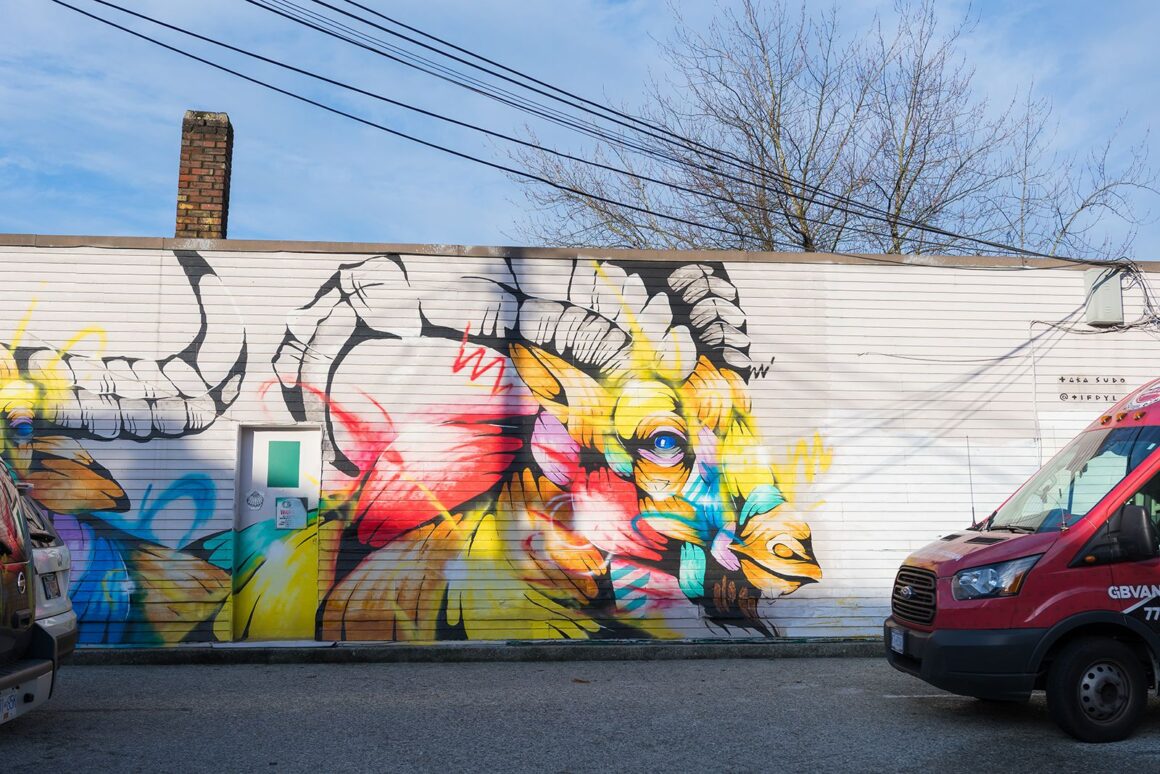 Mount Pleasant's shops are an obvious reason why this neighbourhood attracts a lot of creatives.
A single round of window shopping is enough to get you the feeling that the area contains genuine gift shops, pop-up stores and niche merchandise where you'll be happy to spend your hard-earned dollars. 
Giving Gifts & Company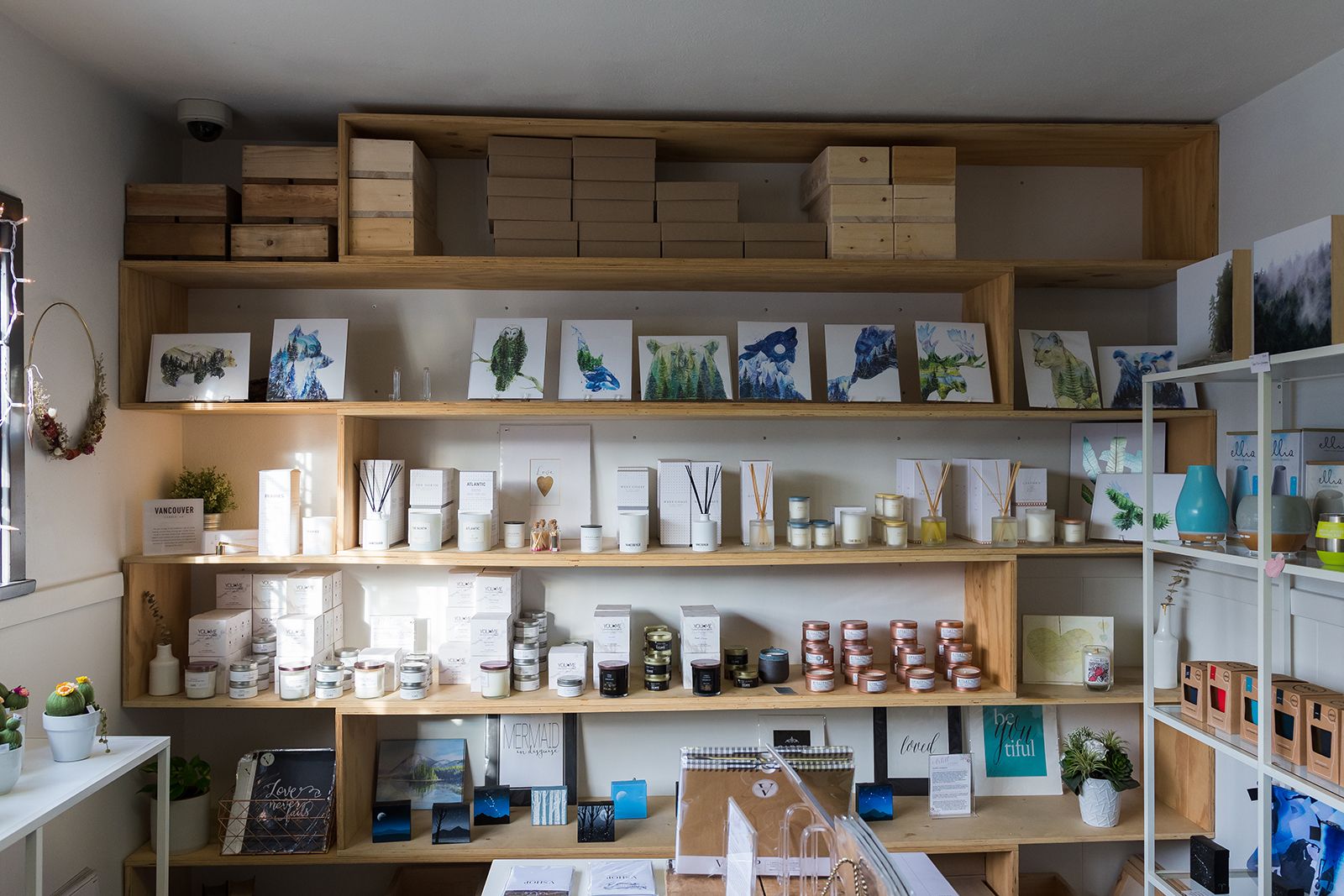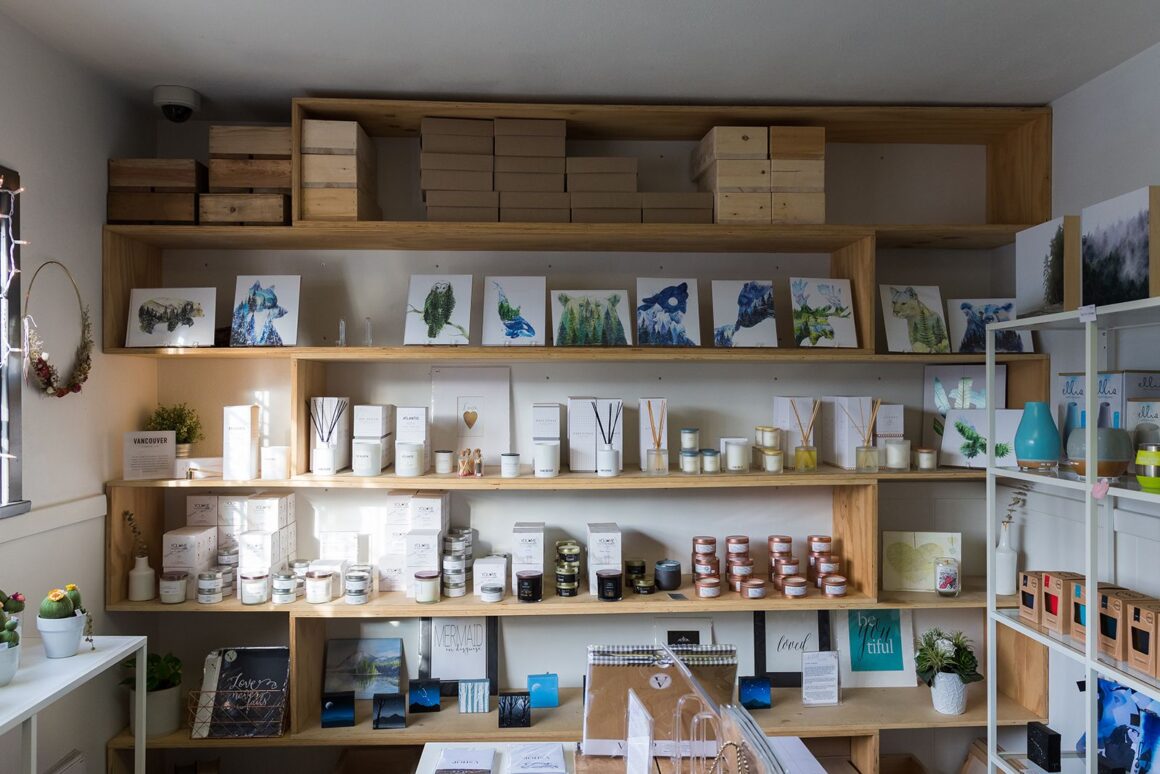 Giving Gifts started in 2010 thanks to visionary woman Lisa Pozin.
The store opened as a new concept gift boutique, where all items on offer are handpicked, and produced by local artists from the neighborhood and around.
It's the perfect spot whether you want to find an authentic gift either for yourself or for someone you love.
Address: 4570 Main Street Vancouver, BC V5V 3R5
Instagram | Facebook | Website 
The Regional Assembly of Text
If you are a book lover and love all things papery, there's one place for you on Main Street that will enchant you the moment you see it–it's the Regional Assembly of Text.
This lovely little stationery shop has many cool gift options, such as envelopes, paper, pens, and pencils.
But you'll be most stunned at the typewriter station where you can sit down and write a letter to a loved one–old-fashioned style but gold. 
Address: 3934 Main St Vancouver, BC V5V 3P2
Front and Company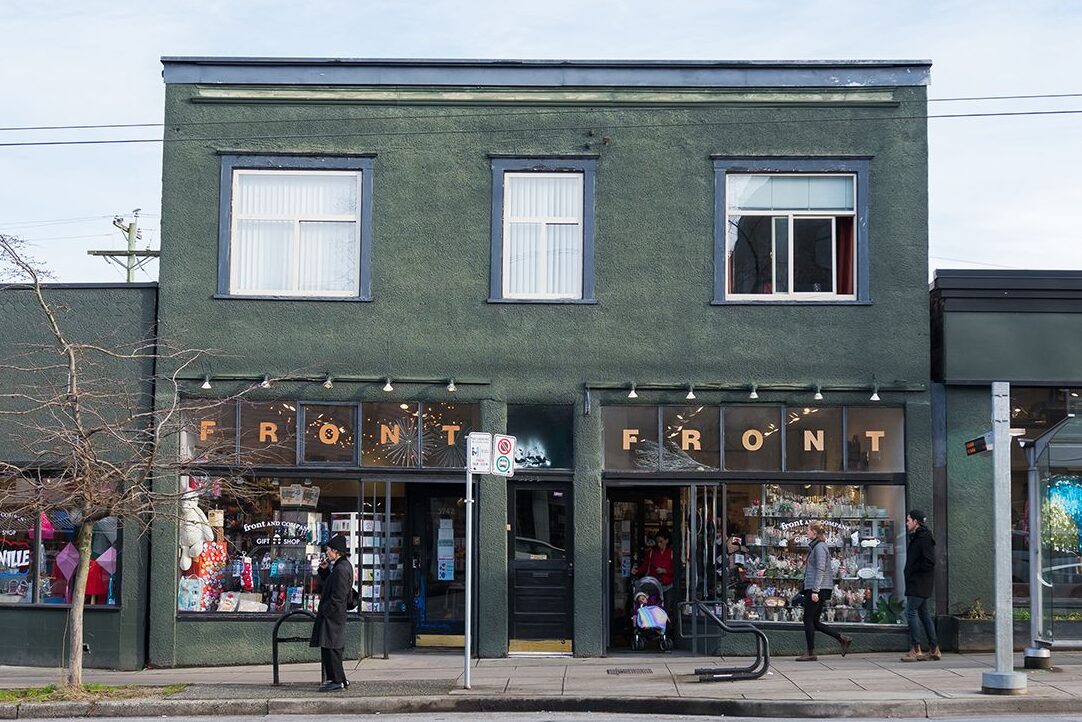 For Front and Company, it all started in 1993 when a group of friends got inspired after making little money out of a garage sale.
Eventually, they opened a shop next to an abandoned warehouse and became popular by selling stylish pieces of clothes alongside quirky antique objects and fashionable vintage jewelry, all at affordable prices.
Fast forward three decades, this is still your Mount Pleasant go-to place if you have a taste of fashion, appealing wearables and accessories, and funky stuff to decorate your house with.
Address: 3742-3772 Main Street Vancouver, BC V5V 3N7
Soap Dispensary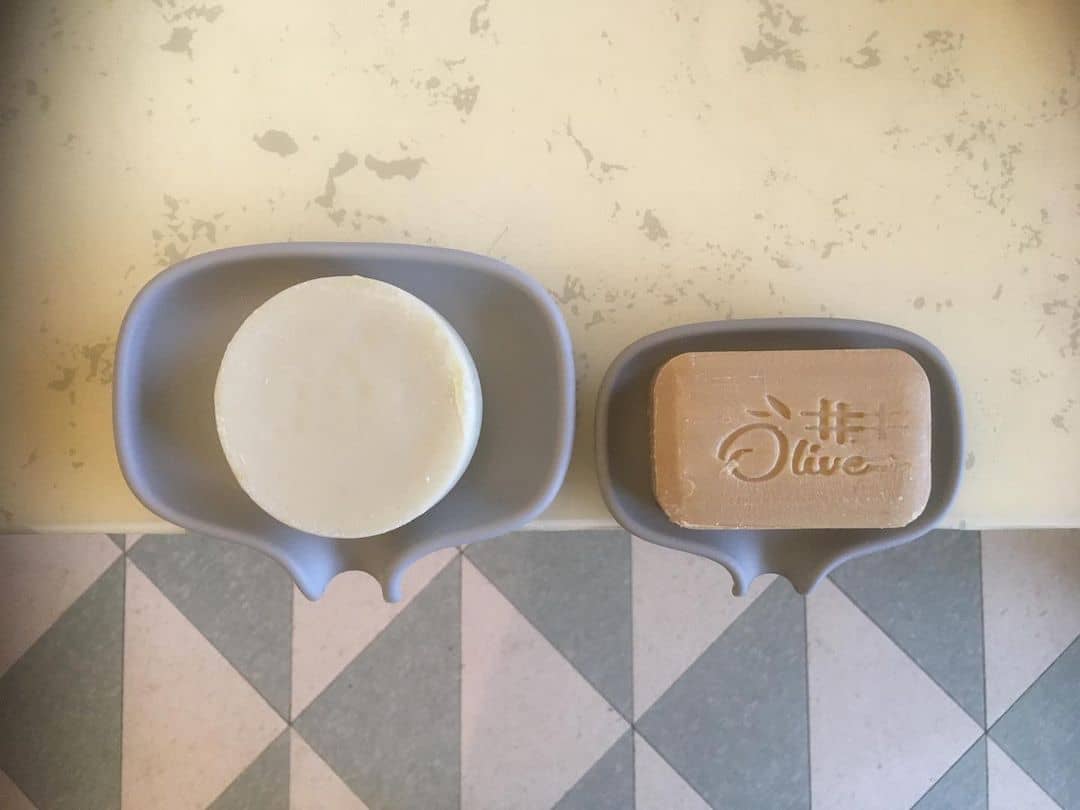 If you want to renew your cosmetics and beauty supply section at home, do that in Mount Pleasant's Soap Dispensary.
They first opened in 2011 and you'll love them for their bring-your-own-container-to-fill-your-soap approach as much as you'll love them for their glass straws and essential oils offer.
Address: 3718 Main Street Vancouver, BC V5V 3N7
Best Stays in Mount Pleasant
With so much character, delicious food and activity happening in Mount Pleasant, it is worthy of a place to stay in while you're in Vancouver.
Below are several options on accommodations that are available in the neighbourhood.
So, whether you are up for some fine dining downtown or simply for a cup of coffee with a buttery croissant, perhaps an extravagant cocktail and getting something special for yourself or a loved one–take this list as a compass to guide you through the vibrant and much loved Mount Pleasant district.
Looking for more activities and food spots? Well check out our picks of the best cheap things to do in Vancouver and the best restaurants in Vancouver!