Looking for the best Chelsea restaurants in NYC? You're in the right place!
Situated on the west side of the Manhattan borough in New York City, Chelsea is considered a lively home to some of the most stunning restaurants. This lively neighborhood is filled with a decent range of eating options, from all-day cafes, and fancy Mediterranean, to hearty burgers that you'll be munching all day long!
Here, we give you a hand and narrow down the 12 best Chelsea restaurants to light up your day, impress your date partner, or even spot for quick lunches. Let's dive right in!
1. Cookshop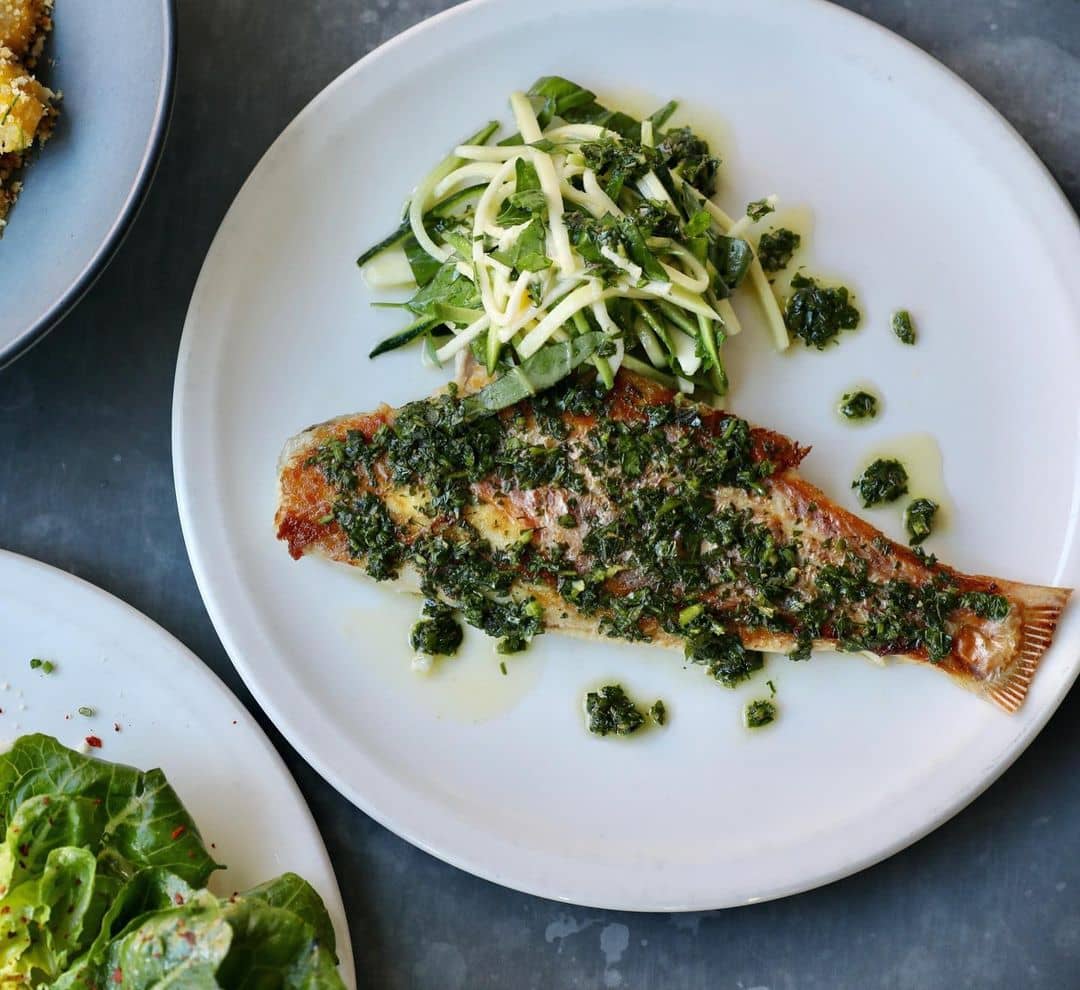 Located in one of Chelsea's quieter sections surrounded by distinguished older buildings, Cookshop is the locals' favorite for serving stunning brunch, dinner, and late-night snacks, which is perfect for all kinds of date nights and family gatherings. Come by and immerse yourself in its spacious interior and patio if you enjoy eating outside!
You'll find a top-notch changing menu of modern American fare, though there are some highlights that stay remain all the time! Especially the Grilled Rhode Island Squid served hot with cherry peppers, ruby grapefruit, and olives.
Or the Seared Albacore Tuna seasoned with sesame seeds and a ginger soy sauce marinade is no less mouth-watering! For a heartier one, go for the Spit-Roasted Half Chicken with perfectly crispy skin, and deliciously moist white and dark meat, all finished with a perfect pan gravy!
What to order: Grilled Rhode Island Squid, Seared Albacore Tuna, Spit-Roasted Half Chicken
Address: 156 10th Ave, New York, NY 10011
Website | Instagram | Facebook
2. Miznon
Located inside Chelsea Market, Miznon is where you'll be able to find the most delicious Mediterranean street food in the neighborhood! They specialize in scrumptious pitas filled with steak, lamb, and ratatouille. If that sounds nice to you, then Miznon is definitely a place to visit!
Settle down with some Falafel Burger, Lamb Kebab, Slow Cooked Beef, and Rotisserie Broken Chicken. People are lining up for those badass! While the Falafel Burger is insanely tasty and bursting with Mediterranean flavors, the Lamb Kebab has impressive heat and hints of herbs.
You can also get other things like a whole roasted head of cauliflower, which comes out slightly charred and covered in olive oil. Or have some sweet potato as a side dish while enjoying those chef-kiss dishes above!
What to order: Falafel Burger, Lamb Kebab, Slow Cooked Beef with Roots Stew, Rotisserie Broken Chicken
Address: 435 W 15th St, New York, NY 10011
Website | Instagram | Facebook
3. Westville Chelsea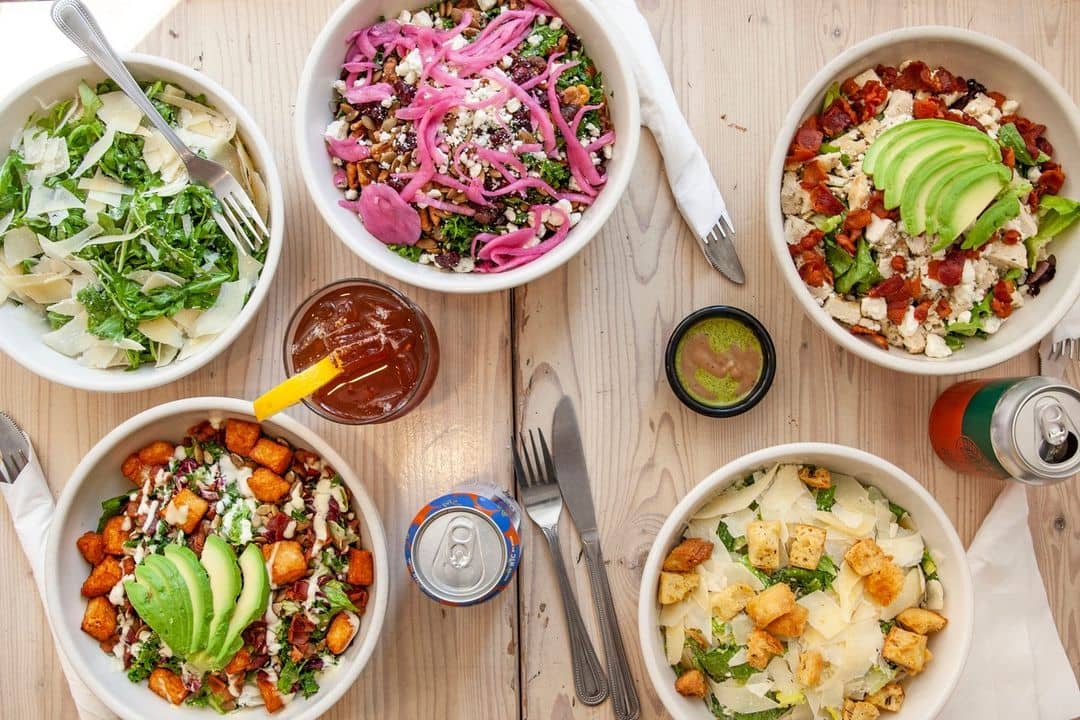 Westville Chelsea is an American-inspired cafe that serves brunch, lunch, and dinner. This is one of the rare spots in Chelsea that is well-price with 5-star quality. Anytime you crave some messy, saucy burgers, noodles, sandwiches, and fries without breaking the bank, Westville Chelsea is the place!
For hamburgers, you can either go for the famous Turkey Burger or Veggie Burger! People love them both for their light yet flavorsome taste, and the Veggie one has so many textures in it! You can also try the Lemon Pepper Chicken Salad Sandwich which is done just right with heavy doses of pepper, onions, celery, and lemon.
If you're coming for dinner, grab the Grilled Lemon Herb Chicken which is packed with flavors without losing the tenderness and juiciness. And don't skip the Salmon Teriyaki, one of the most popular dishes at Westville, which has a beautiful combination of sweet, salty, and savory tastes.
What to order: Lemon Pepper Chicken Salad Sandwich, Salmon Teriyaki, Grilled Lemon Herb Chicken
Address: 88 7th Ave, New York, NY 10011
Website | Instagram | Facebook
4. Cull & Pistol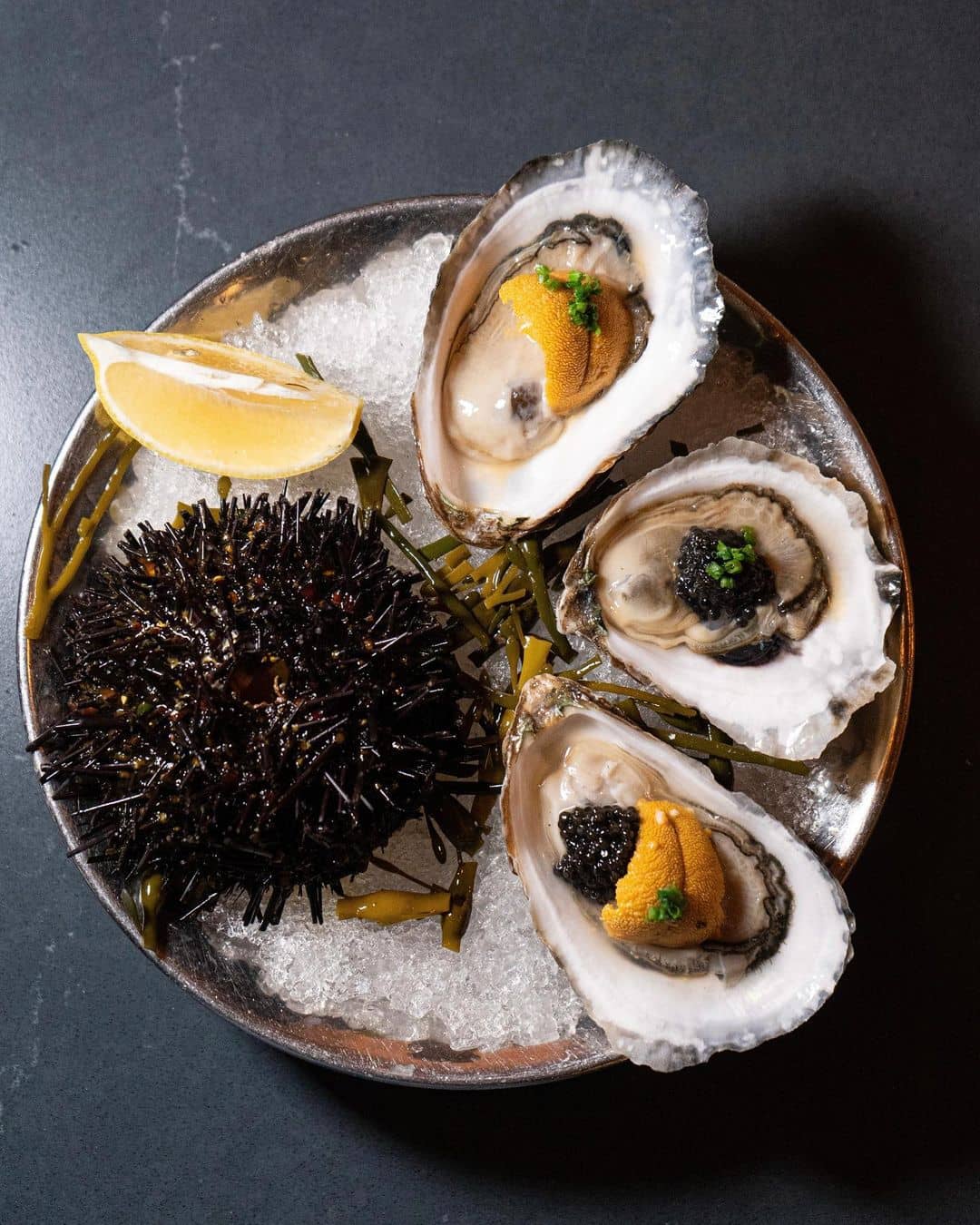 Cull & Pistol is one of the locals' favorite go-to for a casual raw bar and seafood restaurant. If you're in the mood for fresh oysters and lobster rolls with a budget, then you need to visit Cull & Pistol once! They definitely have the best quality and the best price in the neighborhood.
Start it right with some fresh Oysters with hints of freshness, and don't forget to grab a bottle of beer to go along with them! Then move on to the Lobster Roll stuffed with chunks of tender and sweet lobster meat dressed in a thin coat of mayo over a split, toasted dog bun. Finger-licking good!
Besides those 2 best sellers, you can make a try with their Uni Tagliatelle, a pretty excellent bowl of pasta with squid ink noodles, house secret sauce, and breadcrumbs. Or the Deviled Egg Trio cooked with lobster, crab, and smoked salmon is also a must-try!
What to order: Lobster Rolls, Shrimp Mole Tacos, Deviled Egg Trio, Uni Tagliatelle, Oysters
Address: 75 9th Ave, New York, NY 10011
Website | Instagram | Facebook
5. Salumeria Biellese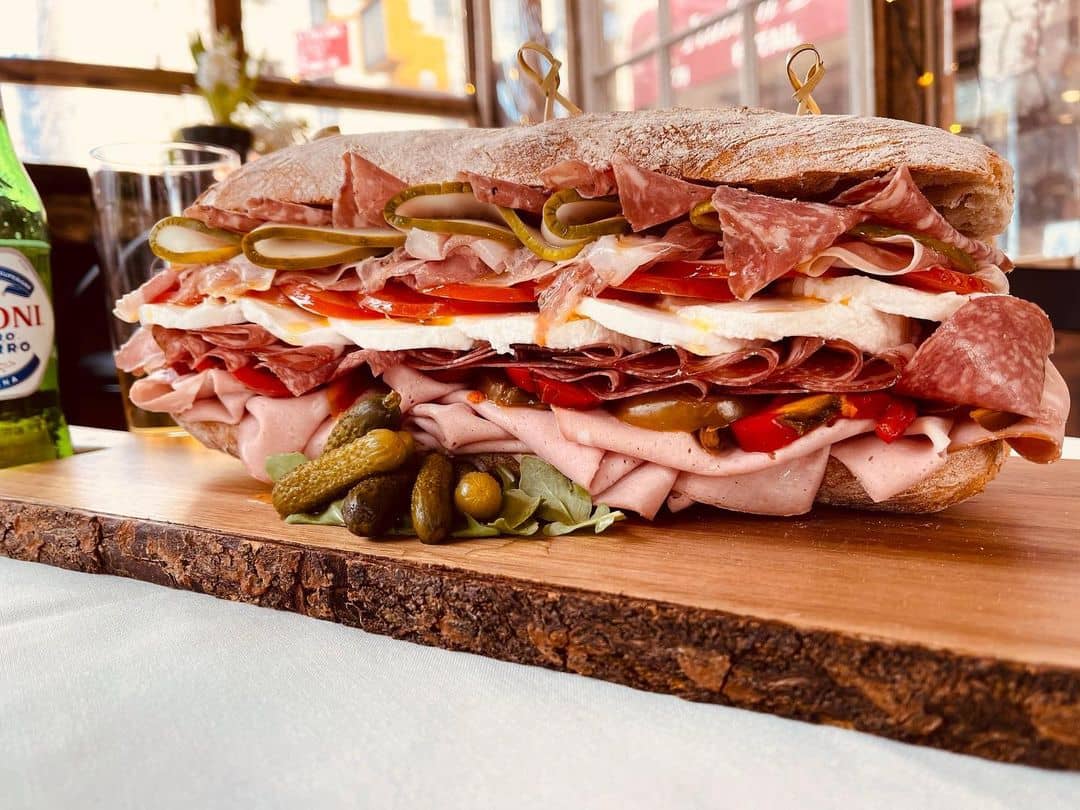 In the mood for Italian cuisine in the middle of Chelsea? Search no further, Salumeria Biellese has got your back! Been offering top-notch cured pork products for over 90 years, Salumeria Biellese now mounts a steam table full of red-sauce pasta at lunchtime, plus a menu of giant hero sandwiches.
Start off with their Italian Combo Sandwich piled with Italian cured meats, provolone cheese, tomatoes, shredded iceberg lettuce, and pickles, which is totally perfect for lunch! And the decadent Prosciutto Sandwich features prosciutto, mozzarella, tomato, lemon-dressed arugula, and basil aioli on ciabatta bread.
For a basic yet classic one that is pretty much suitable for a quick meal, grab the Sausage and Pepper Sandwich loaded with juicy sausages, soft peppers, and onions in a rich tomato sauce. Feels like heaven in every bite!
What to order: Italian Combo Sandwich, Prosciutto with Fresh Mozzarella Sandwich, Sausage and Pepper Sandwich
Address: 378 8th Ave, New York, NY 10001
Website | Instagram | Facebook
6. Buddakan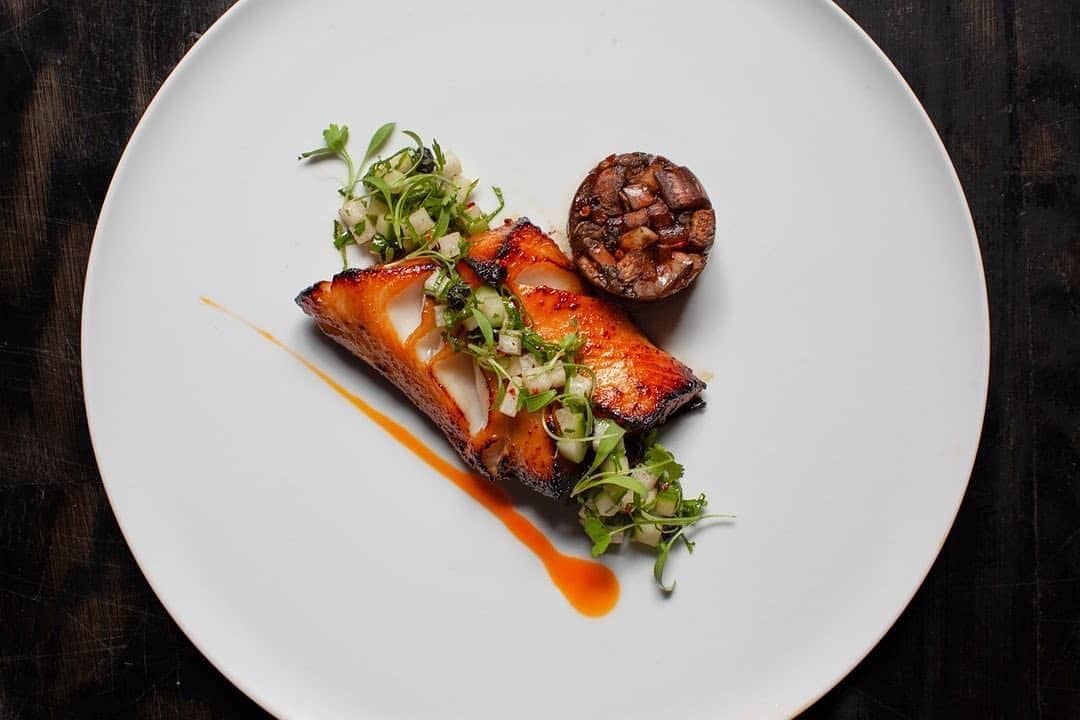 Buddakan is a little hidden gem located next to the Chelsea Market, loved much by the New Yorker for its vintage yet luxurious settings and an interesting mix of New American and Asian cuisine! Buddakan has everything for everyone, whether you are a meat eater, vegetarian or vegan. Once visit, you will wish to know this place a lot earlier!
Some highlights of the menu you should not miss are Edamame Dumplings and Cauliflower Lollipops for appetizers. Trust us, they can magically wake up your palate! The dumplings are filled with light yet flavorsome shallot-sauternes broth, while the cauliflower is super crispy, served with truffle, sweet rice, and cheese!
Keep going on with the Chilli Rock Shrimp, which is perfectly fried and garnished with toasted ginger and pineapple, and the Chinese Sausage Fried Rice with a combination of sweet, salty, and spicy tastes! If you're coming in a group, don't hesitate to try their Whole Pecking Duck, this is crazy good!
What to order: Edamame Dumplings, Chilli Rock Shrimp, Chinese Sausage Fried Rice, Whole Peking Duck, Crispy Cauliflower Lollipops
Address: 75 9th Ave, New York, NY 10011
Website | Instagram | Facebook
7. Filaga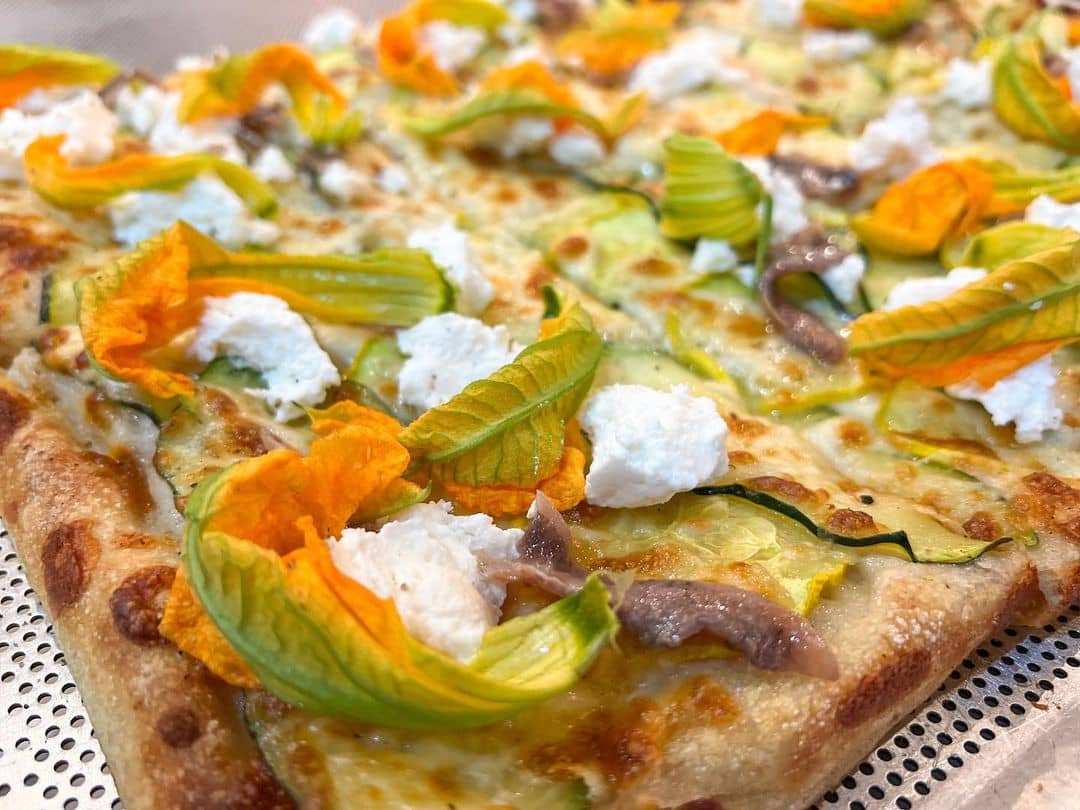 If munching on some tasty Italian pizzas in a relaxed, friendly, and welcoming ambiance sounds nice to you, the Filaga must be the place! Located in the very heart of the famous culinary district of New York, Filaga is widely known for its wide range of tasty and original pizza menus.
Try some old-but-gold ones as Prosciutto explodes with spectacular umami flavor, balanced by the dreamy, delicate flavor of burrata, or the Margherita with a bubbly crust and remarkable sweet, tangy sauce. We can never get enough of them!
If you're lucky enough to try their seasonal menu, don't hesitate to have yourself the Tropicale topped with pineapple, ricotta, spicy Soppressata, toasted peanuts, and a lot of mozzarellas. Your palate will thank you for that!
What to order: Tropicale, Cotto E Zucchine, Funghi Misti, Prosciutto, Margherita
Address: 75 9th Ave, New York, NY 10011
Website | Instagram | Facebook
8. Pepe Giallo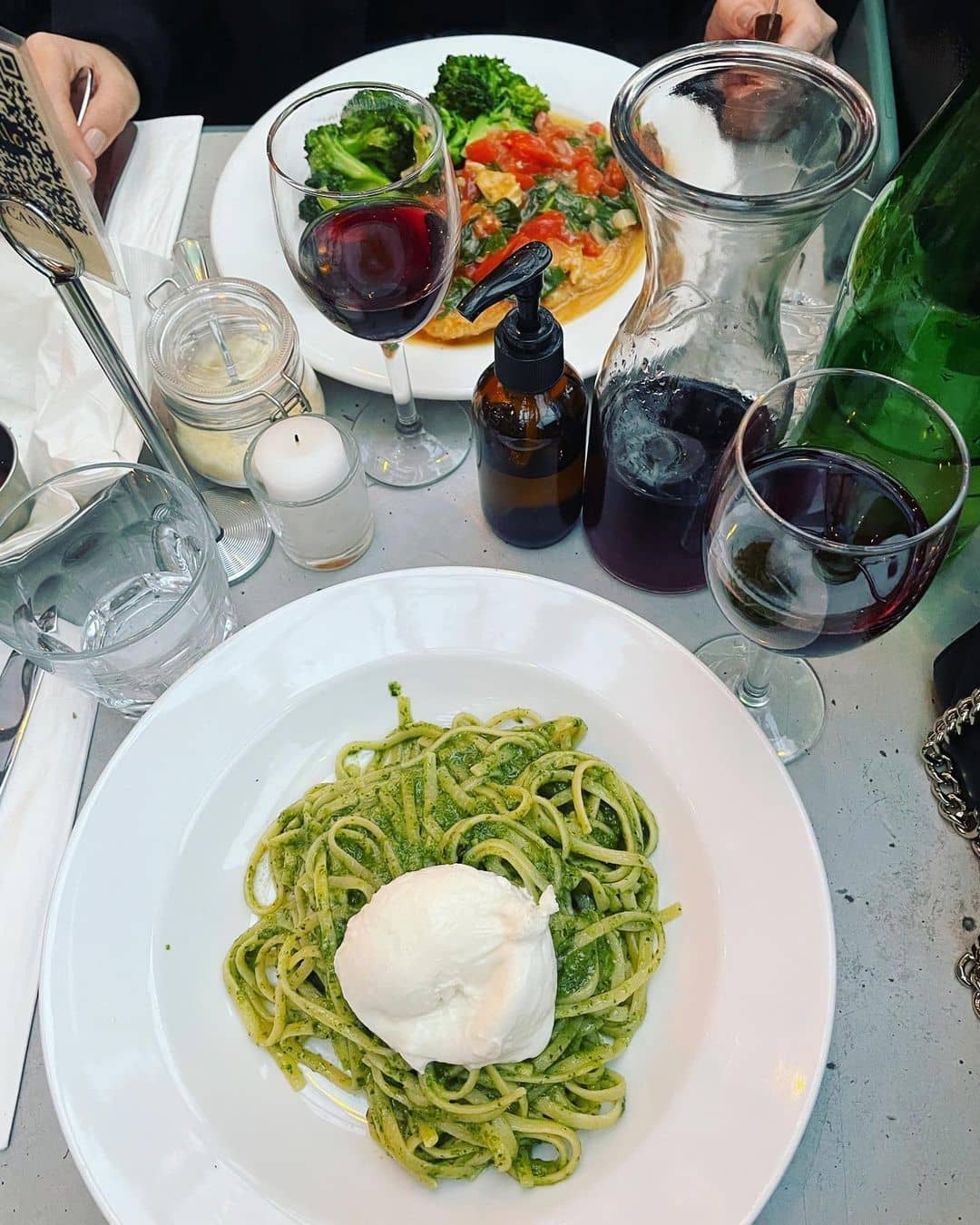 Opened its door first in 1997, Pepe Giallo is a homely Italian restaurant on the edge of Chelsea's gallery district, which is famous for its top-notch antipasti, panini, and pizzas, with the occasional risotto or lasagna. If you love home-cooked food, you'll love this cozy place!
You can't go wrong with their Fettuccine Norcina and Rigatoni. While the Fettuce Norcina is an incredibly creamy pasta dish made with sausage, white wine, cream, Pecorino Romano, and a pinch of nutmeg, the Rigatoni has a more salty taste with hints of smoky notes, cooked with roasted eggplant.
For a lighter fare, try the sweet, light-tasting Grilled Shrimp Salad with White Beans, and the Chicken Milanese served with crispy cucumber and dressed with a good amount of feta cheese.
What to order: Fettuccine Norcina with Sausage, Rigatoni with Roasted Eggplant, Grilled Shrimp Salad, Chicken Milanese
Address: 195 10th Ave, New York, NY 10001
Website | Instagram | Facebook
9. Tía Pol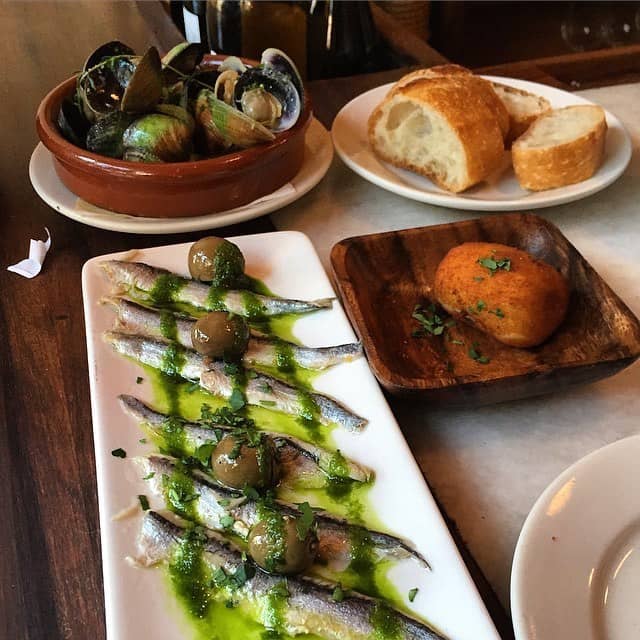 Tía Pol is a must-visit tapas destination in Chelsea, where you can find some very best classic, Basque-accented, small-plate menus. Pay a visit and you'll find yourself falling in love with this snug little corner immediately!
Some classics like Creamy Potato Croquettes, Lamb Skewers marinated with garlic, or endless varieties of cod can never get out of style. But you can make a try with their Patatas Bravas comes with roughly cut potatoes doused in an awesome smoky, spicy aioli. What a treat!
Then grab the Jamon Serrano, Artichoke, Manchego with an artichoke, and manchego puree wrapped up inside a blanket of Serrano ham. No doubt that this one can amaze you with its balanced yet impressive, creamy taste! Don't leave without having the Chorizo con Chocolate for dessert, you'll love it!
What to order: Patatas Bravas, Croquetas de Jamón, Jamon Serrano with Artichoke and Manchego, Lamb Skewers, Chorizo con Chocolate
Address: 205 10th Ave, New York, NY 10011
Website | Instagram | Facebook
10. Fonda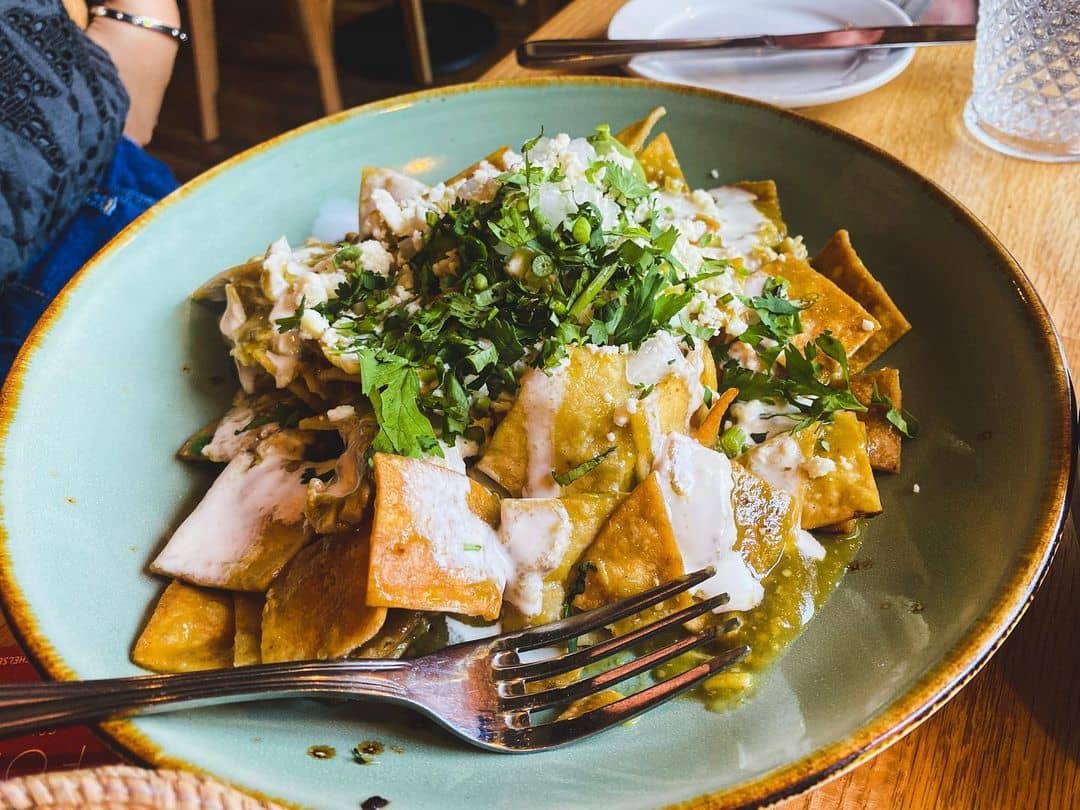 Fonda is the place in Chelsea for classic Mexican dishes with decor that recalls some of the charms of Fonda San Miguel. We ensure you that some mouth-watering tacos and enchiladas suizas in such a cozy, casual ambiance can do you good!
Never miss the Tortilla Soup, which is unforgettable with a broth of the deepest brown poured over wiry strips of crisp tortilla surmounted by slices of avocado. If that's too much for an appetizer, then choose the Watermelon Salad that comes with sweet red cubes tossed with cukes and fresh, rubbery white cheese.
Don't leave without having the Zarape de Pato! The dish features tortillas mantling a filling like free-form enchiladas with a sauce of roasted tomatoes and chipotle peppers, which we believe to be the most popular dish at Fonda!
What to order: Enchiladas de Mole Negro Oaxaqueno, Tortilla Soup, Carnitas, Zarape de Pato
Address: 189 9th Ave, New York, NY 10011
Website | Instagram | Facebook
11. Momoya Chelsea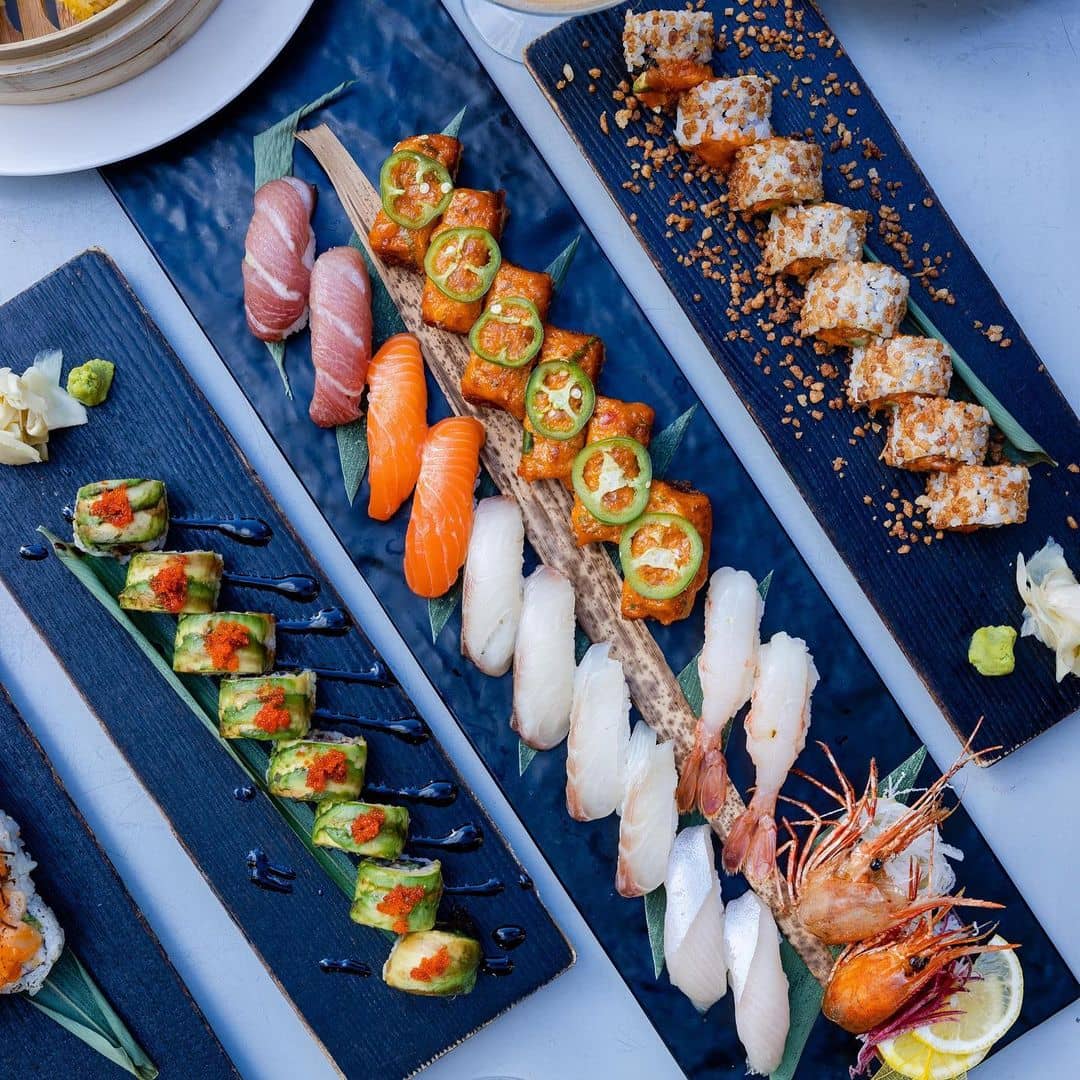 Chelsea has no shortage of sushi, but Momoya Chelsea has both the best price and best quality in the town! While the main menu consists of sushi, you can also check for other items like nasu shigiyaku, lobster spring roll, tuna tortilla, and Nakamura!
The Crispy Lobster Spring Roll is a must-try, in which the lobster meat remains rich, juicy, and packed with flavors while the outside is perfectly fried! A whole new level compared to standard Spring Roll! The Nakamura Roll is also a star of the menu with yellowtail and cucumber wrapped in tuna and salmon with spicy scallops on top!
If you're into sushi, don't hesitate to pick the Sushi Tasting experience, where you'll be trying ten pieces of the chef's choice, all served up in a big round bamboo abode with your choice of one special roll.
What to order: Nakamura Roll, Sushi Tasting, Spicy Tuna Crispy Rice, Crispy Lobster Spring Roll
Address: 185 7th Ave, New York, NY 10011
Website | Instagram | Facebook
12. Johny's Luncheonette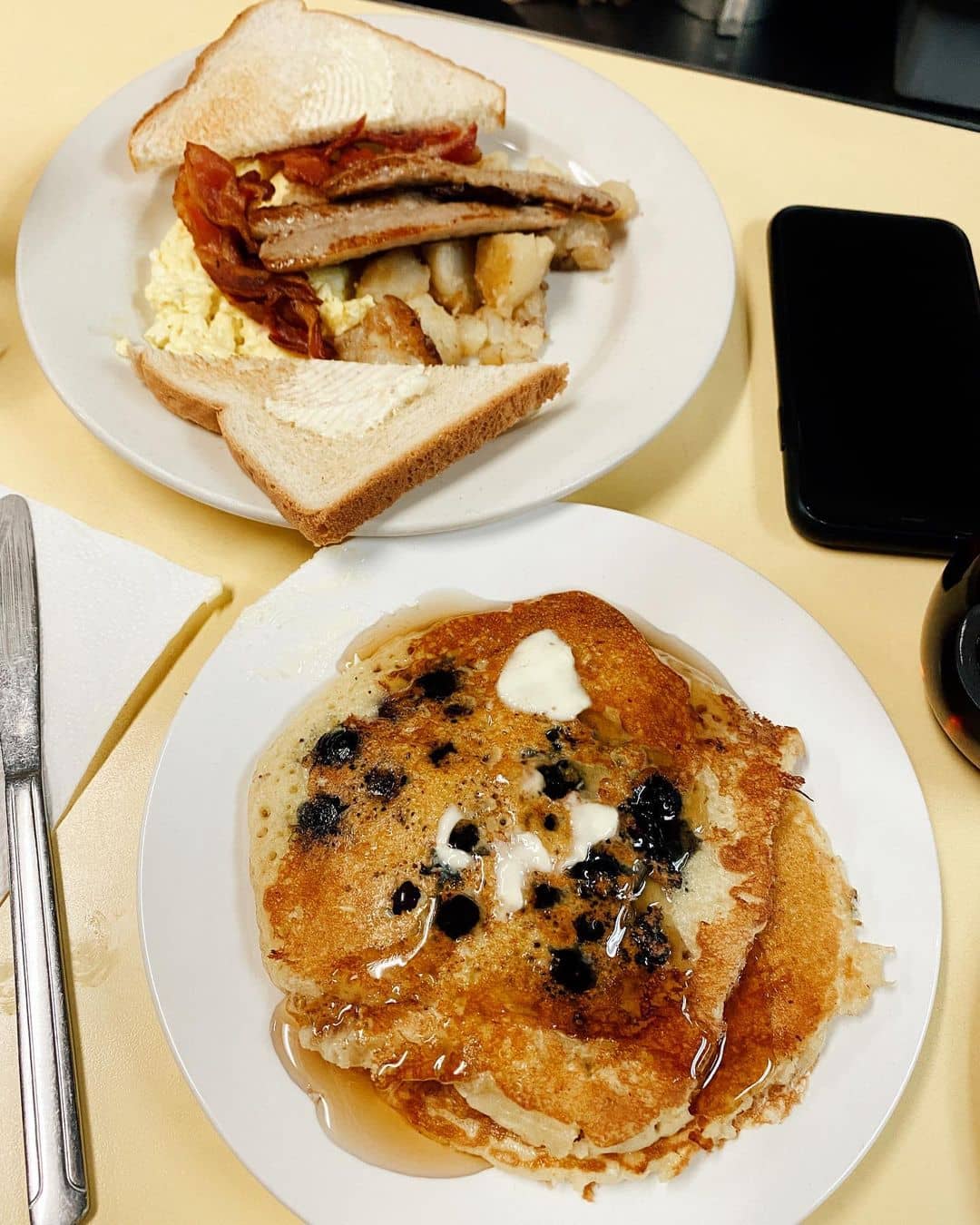 Located in Chelsea's warehouse district between Sixth and Seventh avenues, Johny's Luncheonette is a breakfast hidden gem that locals would love to keep for themselves! Whenever you have a chance, pass by to try some of the most delicious eggs, pancakes, hamburgers, and sandwiches with a modern twist.
People keep coming back for the Famous Sloppy Johny with grilled chicken that has hints of dried herbs, bacon, onions, cheese, more cheese, and coleslaw on a hero. If you're about to get this badass, make sure you're extremely hungry!
Some classics that work just fine like Double Cheese Burger with french fries tucked inside, or the Tuna Melt on Pita that is salty, creamy, and finger-licking good! Perfect for any quick lunch.
What to order: Famous Sloppy Johny, Tuna Melt on Pita, Double Cheese Burger, Club Sandwich
Address: 124 W 25th St, New York, NY 10001
Website | Instagram | Facebook
We hope you've found yourself that special place to dine in (or take away) next time you're in Chelsea. Those spots above are sure to please any taste and liking! Keep exploring these best Midtown restaurants that you must visit once here!
How We Create Our "Best" Lists
All Noms Magazine's "best" lists are created using multiple factors and signals to help readers find the best restaurants, things to do, and places to stay at. Some of these factors and signs include personal experiences, correspondence with locals, and compiling experiences from review sites.
Each list is also created to be balanced (in terms of price, cuisine type, ambiance, and more) as possible. This means that the lists are not specifically created in ranking order. You should be comfortable picking from any of the spots on the list and generally have a good time. But of course, YMMV (your mileage may vary) and everyone may have different experiences/palates.