Tea time dates back hundreds of years when lovely ladies of nobility meet up and talk about everything fancy: gentlemen, gossip, and high society. Times may have changed, but this tradition remains—with a few modern twists from here and there, of course.
Gone were the days when girls wore corsets and Victorian gowns for afternoon tea time. What we have now are ladies dressing comfortably as they enjoy a scrumptious feast of tiny sweets and pastries while leisurely bonding over high tea.
So, we've rounded up the 10 best high tea Toronto spots for your next girls' date! Sit down, relax, and have a tea-rrific read! *wink*
1. Kitten and the Bear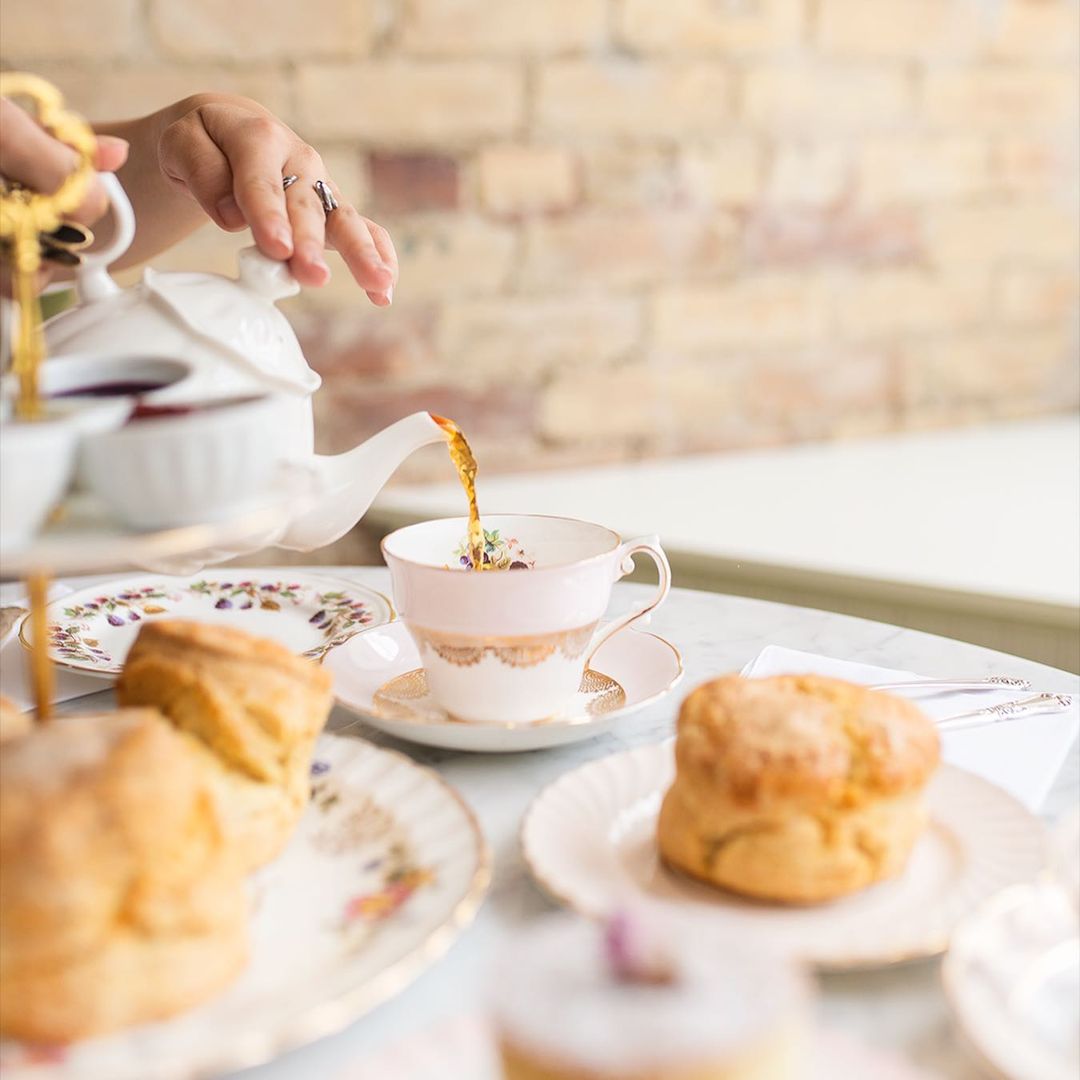 Parkdale's little tea spot is famous for serving some of the city's best scones, preserves, and fine teas. Kitten and the Bear is perfect for a girls' date—dainty place, delicious food, and elegant ambiance.
This hole-in-the-wall specializes in creating unique jams and other delights from scratch and presents them how the Duchess of Bedford would want them. While their freshly baked scones, cookies, and pastries are masterfully crafted to be fine tea's match made in heaven.
For the best afternoon tea time, grab some of their renowned treats, such as their buttermilk scones, cheddar cheese scones, and shortbreads. Spending quality time with your girlfriends over these captivating indulgence while sipping a cup of Earl Grey is the best date ever!
What to order: Buttermilk Scones, Cheddar Cheese Scones, Earl Grey Classic Sloane Fine Tea, Shortbread, Afternoon Tea For One
Address: 1414 Dundas St W, Toronto, ON, Canada
Website | Instagram | Facebook
2. Bampot Bohemian House Of Tea And Board Games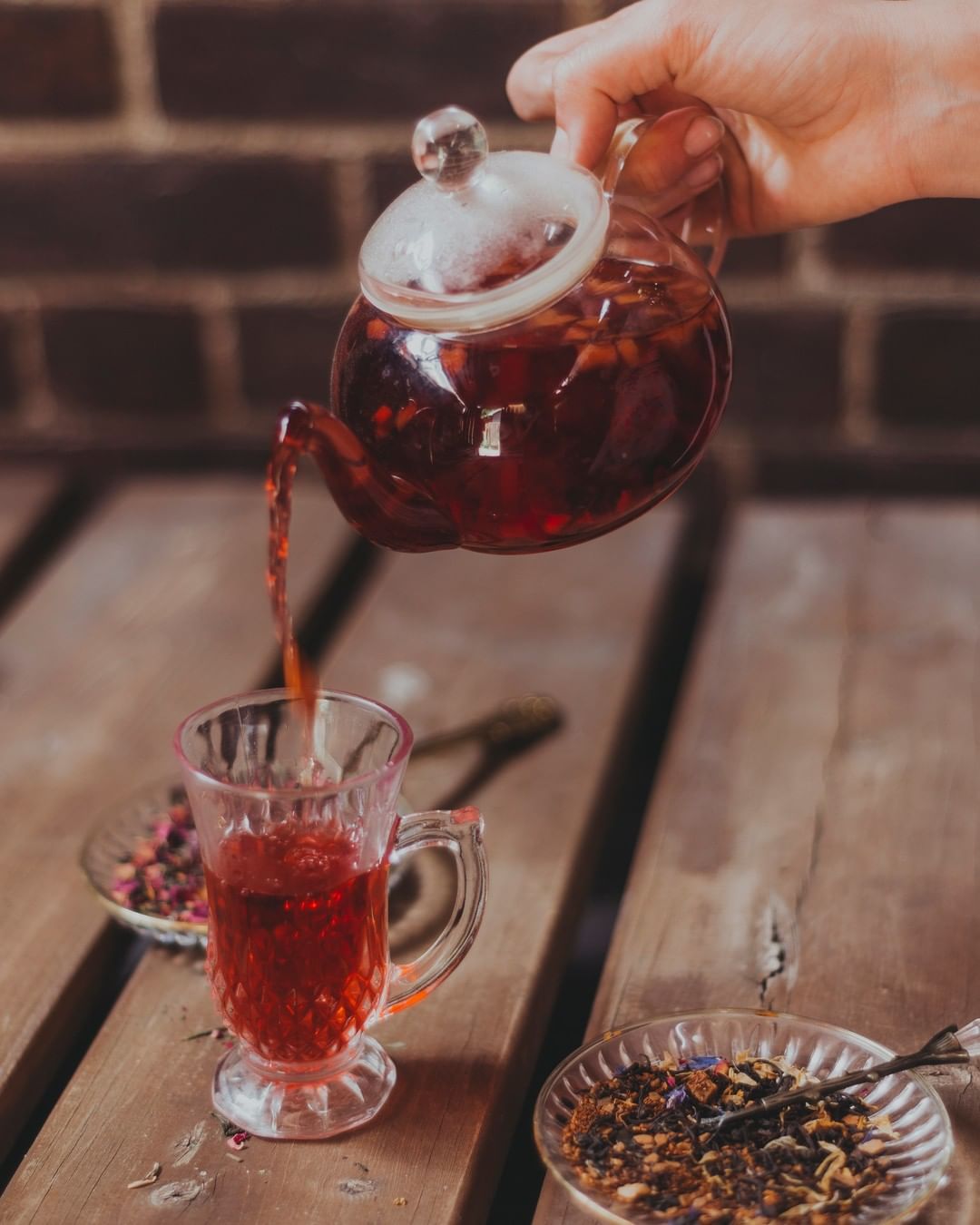 Bampot Bohemian House of Tea's exterior facade stands out. You'd think you were taken back to the past upon first glance.
But wait until you get inside, and you'll be surprised at how uniquely mesmerizing every corner of this place is. The interior is creatively designed to make every angle eye candy.
And that's not even the only good thing about this tea spot—Bampot wants you and your friends to genuinely enjoy tea time together! How exactly? With board games, of course!
Go Boho and relish a cheesecake and creamy white tea while laughing your hearts out over Cards Against Humanity or squeezing those strategic juices over A Game of Thrones board game.
If you're a fighter like us, take an all-you-can-drink teapot option! Oh, and if you're celebrating a special occasion, the owners will make your day extra special!
What to order: Creamy White Tea, Cheesecake, All-You-Can-Drink Option
Address: 201 Harbord St, Toronto, ON, Canada
Website | Instagram | Facebook
3. t-buds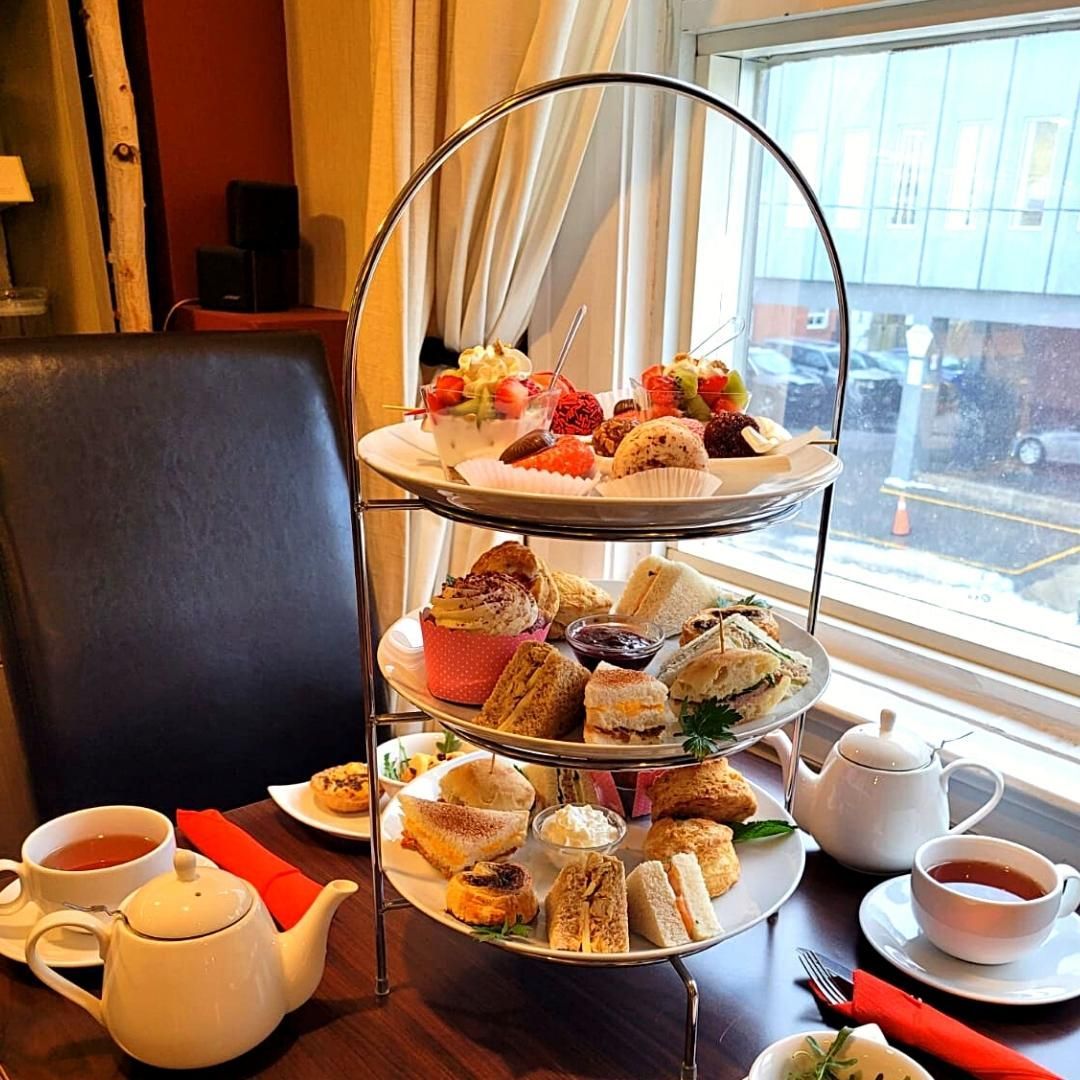 Looking for an ideal cute little spot for your small afternoon tea party with the besties? T-buds, a Lawrence Park hidden gem, is your next destination!
With an extensive menu of teas and whatnots, t-buds are famous for their aromatic tea, mouthwatering desserts, cozy vibes, and friendly staff. Rumor has it that you'll come back for more once you have tried high tea with them.
After setting an appointment, don't forget to try their signature classic afternoon tea–a tea of your choice and a luxurious set of warm quiche, seasonal canape, savory tea sandwiches, and freshly baked scones made perfect with jam & mascarpone.
Conversations over such an exquisite presentation are never dull! If you're craving something chocolatey, go for their chocolate afternoon tea and prepare to be mind-blown.
If you want more desserts, t-bud's tea tiffin is your best bet!
What to order: Classic Afternoon Tea, The Tea Tiffin, Chocolate Afternoon Tea
Address: 3343 Yonge St Fl 2, Toronto, ON M4N 2M4, Canada
Website | Instagram | Facebook
4. Aviator Danforth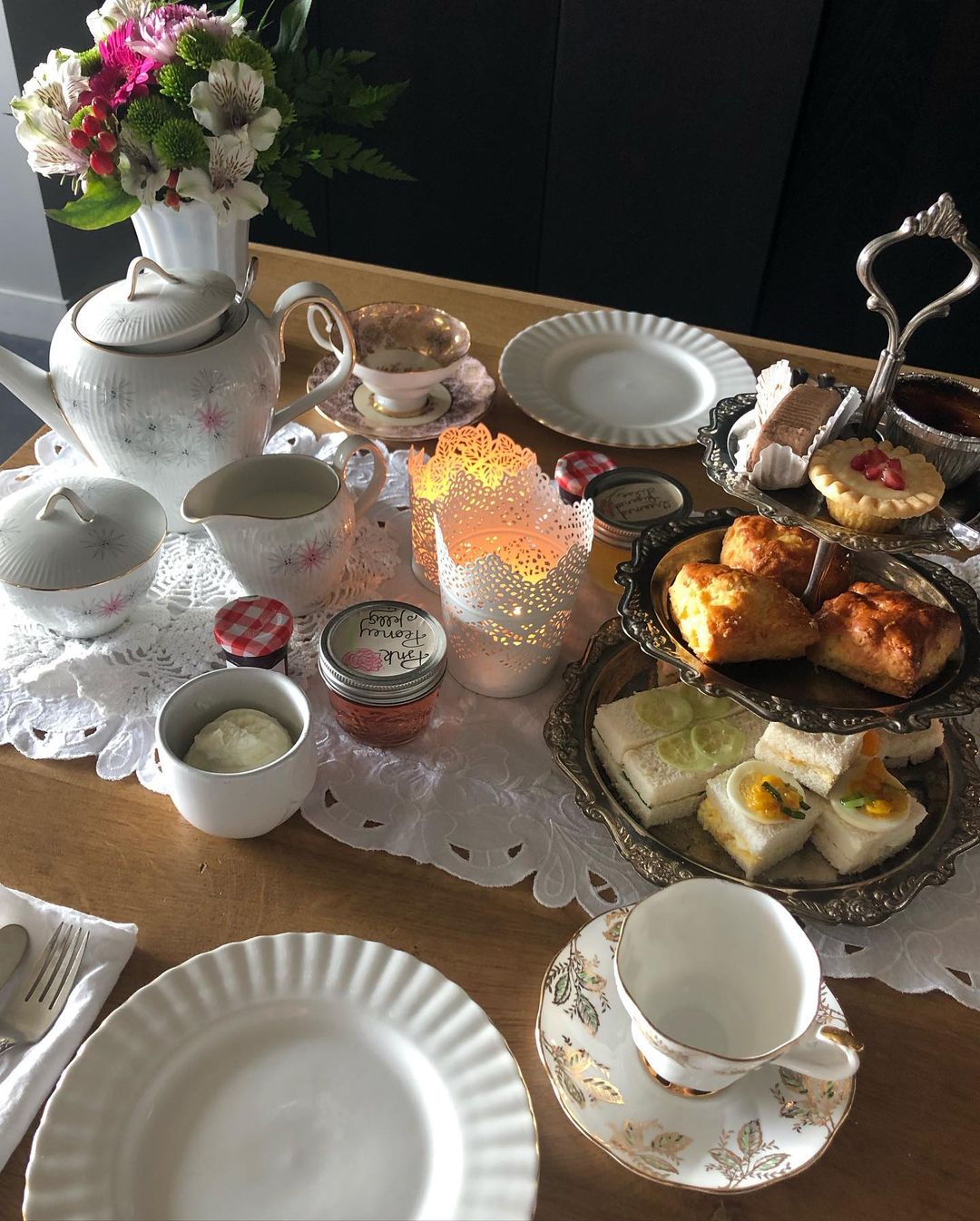 Next on the list is Aviator, a classy restaurant serving brunch, dinner, and special afternoon teas in Danforth. Everything screams Eleganto! the moment you step into their door.
With a beautiful atmosphere befitting an excellent culinary experience, Aviator offers some of the most flavorsome dishes in town. Their afternoon tea is happiness in a box: sandwiches, scones, jams, quiches, and more.
They say afternoons are the best time to enjoy high tea—they took that to heart! Aviator serves them on Saturdays on a pre-order basis.
Additionally, they want you to enjoy tea while appreciating nature over shared bonds and camaraderie. So, let your friends know that you'll be having both an Italian picnic and high tea at the park!
What to order: Italian Picnic, Afternoon Tea
Address: 1458 Danforth Ave, Toronto, ON, Canada
Website | Instagram | Facebook
5. After Queen Tea Shop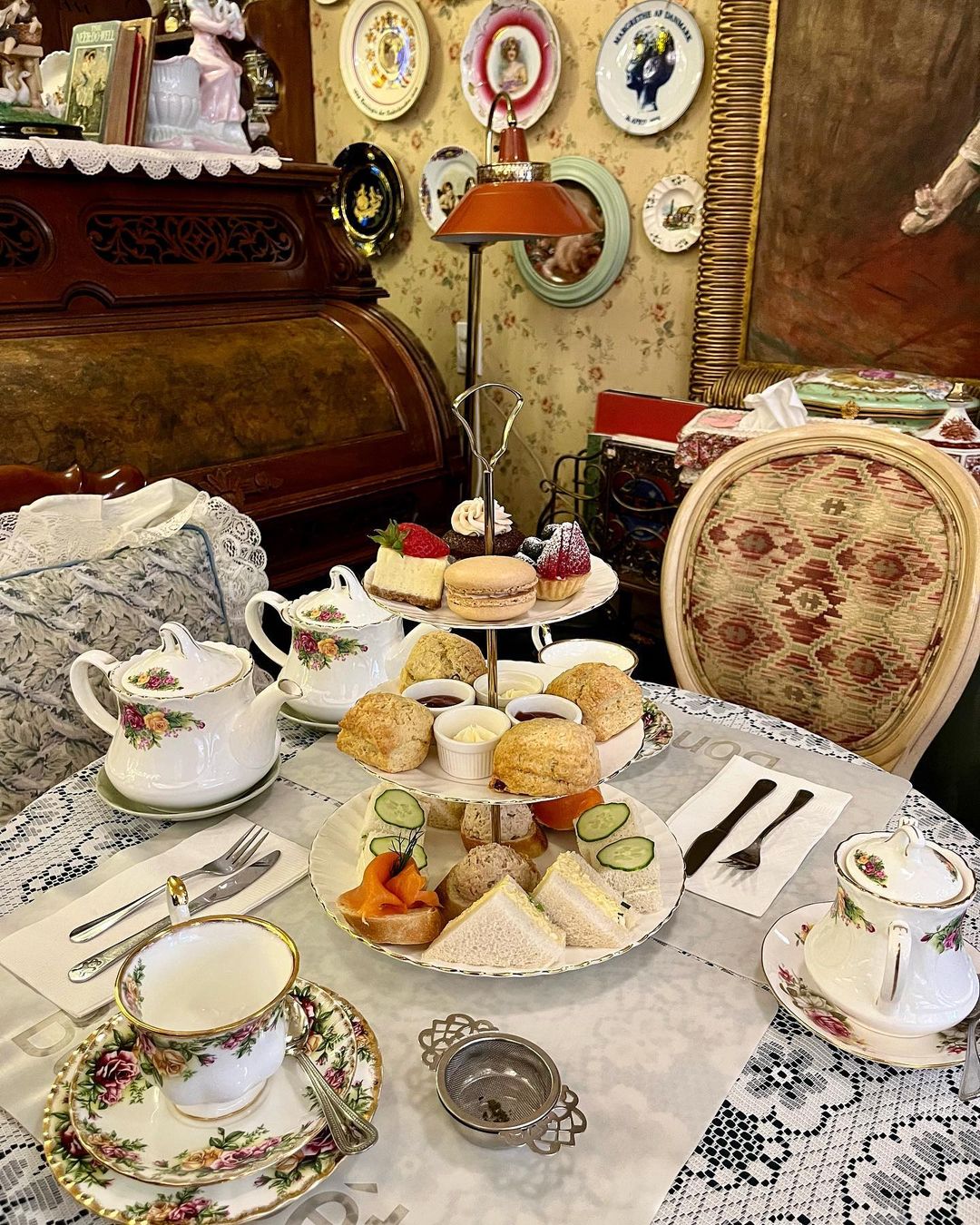 After Queen boasts a reputation for providing an authentic British high tea experience. Well, to say that they're doing it right is quite an understatement.
As soon as you enter the boutique tea shop, you'll be transported back in time to the Victorian Era from centuries ago. With an intricately decorated interior and an exquisitely sophisticated setup, tea time will surely be one for the books!
Channel your inner Queen Catherine of Braganza and sit prettily while talking about nice things over After Queen's high tea—a comprehensive offering with tea and appetizing snacks.
Don't miss out on their crepes! We recommend the cheese sensation for a savory choice and the rolled Nutella for the sweet tooths.
What to order: High Tea, The Cheese Sensation Crepe, The Rolled Nutella Sweet Crepe
Address: 7355 Bayview Ave, Thornhill, ON, Canada
6. Astor Lounge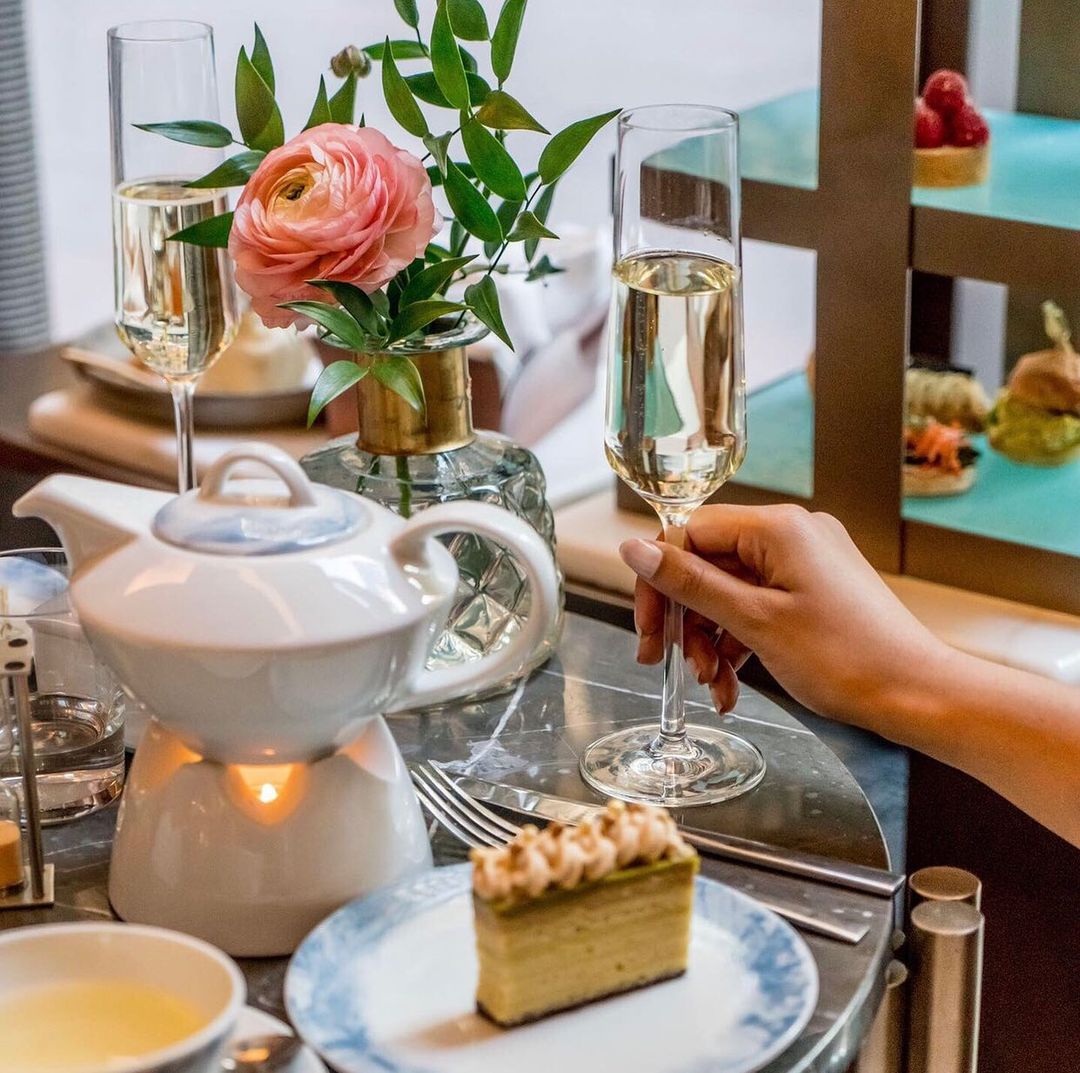 St. Regis is made even more spectacular with Astor Lounge, an elegant tearoom serving the most enticing desserts, and a stellar high tea tradition perfect for your next girls' date.
Their wide range of teas includes options from all around the world, such as Assam, Sencha, Oolong, and Marrakesh. Astor's menu showcases finger sandwiches and desserts masterfully created in-house to make the quintessential high tea tradition more unforgettable.
But what sets Astor apart from the rest is their impeccable service. In short, the lounge gathers all checks on our list of the best high tea spots.
Spend the afternoon at the lounge over tea and surrender yourself to the luscious lavender tart, buttermilk scones, and aromatic Darjeeling. Sounds heavenly, yes?
What to order: Traditional Tea, Raspberry, Honey & Lavender Tart, Darjeeling 2nd Flush Single Estate Black Tea
Address: 325 Bay St., Toronto, ON M5H 4G3, Canada
Website | Instagram | Facebook
7. d|bar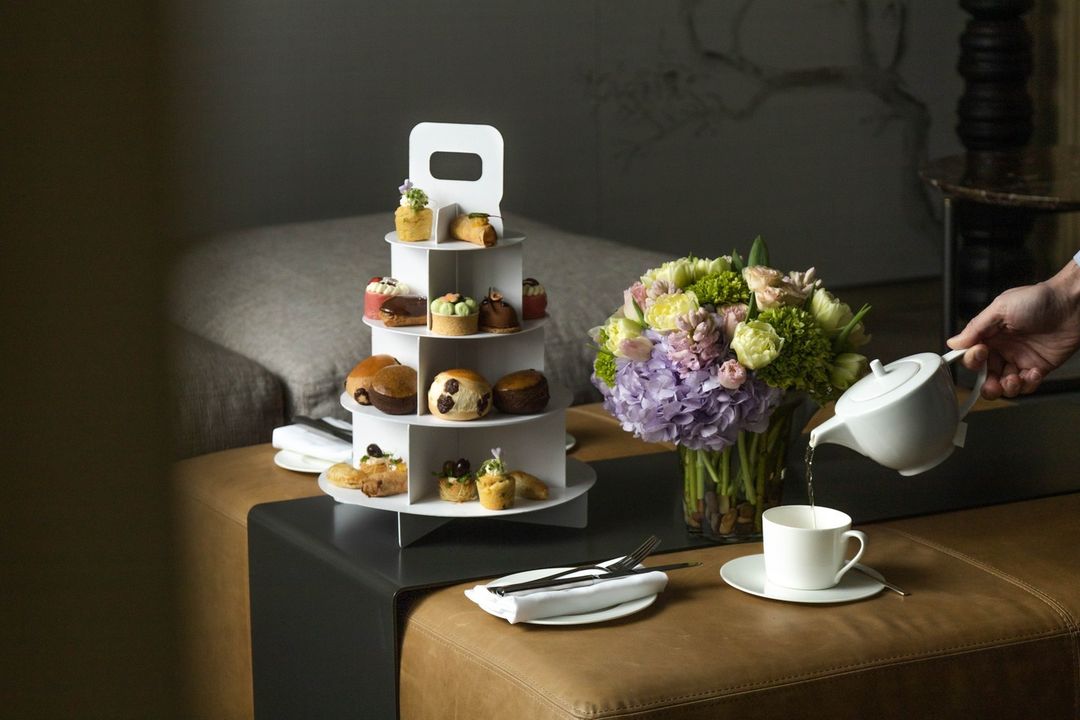 High tea is not just about the mere act of sipping tea from a cup—it's a whole experience of the atmosphere, food, and beverage working together to give you and your friends a relaxing time. D|bar, which sits in Toronto's luxurious dining district, is an upscale bar slash lounge slash tea spot.
While they're famous for their cocktails and wines, d|bar's afternoon tea menu is also worth checking out. Influenced by British and French cuisines, expect a decadent bliss of cheese, quiches, tarts, and scones expertly prepared by artisan chefs.
You'll never go wrong with d| bar's afternoon tea, featuring fragrant tea and layers of savory and sweet delights to make an illustrious tea time. The lineup includes a delectable selection of sweet corn panna cotta, la noisette, lavender eclair, and mandarin and jasmine macaron.
What to order: Afternoon High Tea
Address: 60 Yorkville Ave, Toronto, ON M4W 0A4, Canada
Website | Instagram | Facebook
8. Victoria's Restaurant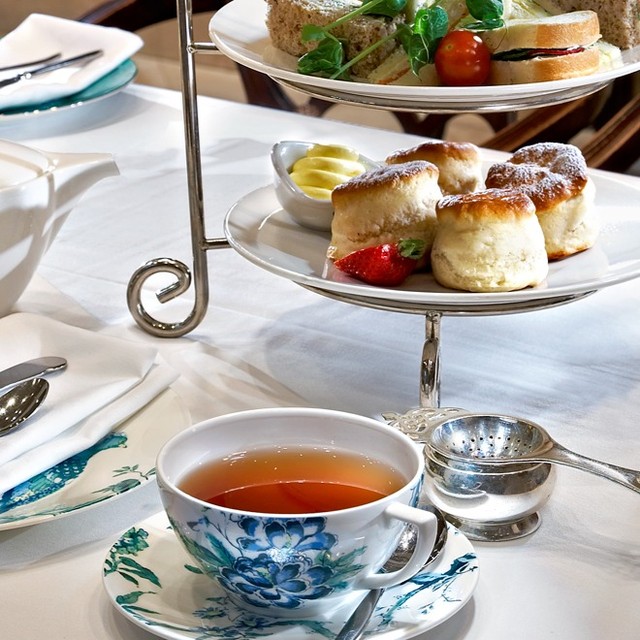 Victoria's Restaurant is located inside King Edward Hotel, a place where every nook and cranny spells sophistication. Elegance extends beyond the interior design of this magnificent place—it goes into their menu and service, especially with their afternoon tea.
Regal and divine. Victoria's Restaurant imprints high tea into their tradition and culture. Offering a vast selection of 24 luxury teas, it is a must-visit salon for you and your girlfriends' sweet little date soon!
Their King's Tea highlights flavorsome finger sandwiches featuring a combination of beef, chicken, and fish. Couple it with a choice of delicate pastries and scones, and you'll have the perfect afternoon tea sesh.
For a lighter choice, go for their Garden Tea and prepare to be impressed! All teas from Sloane and Tea Leaves are exceptional, but our favorites are King Edward Blend and Heavenly Cream.
What to order: Garden Tea, The King's Tea, King Edward Blend, Heavenly Cream
Address: 37 King St E Toronto, Ontario, Canada
9. The Old Curiosity Tea Shop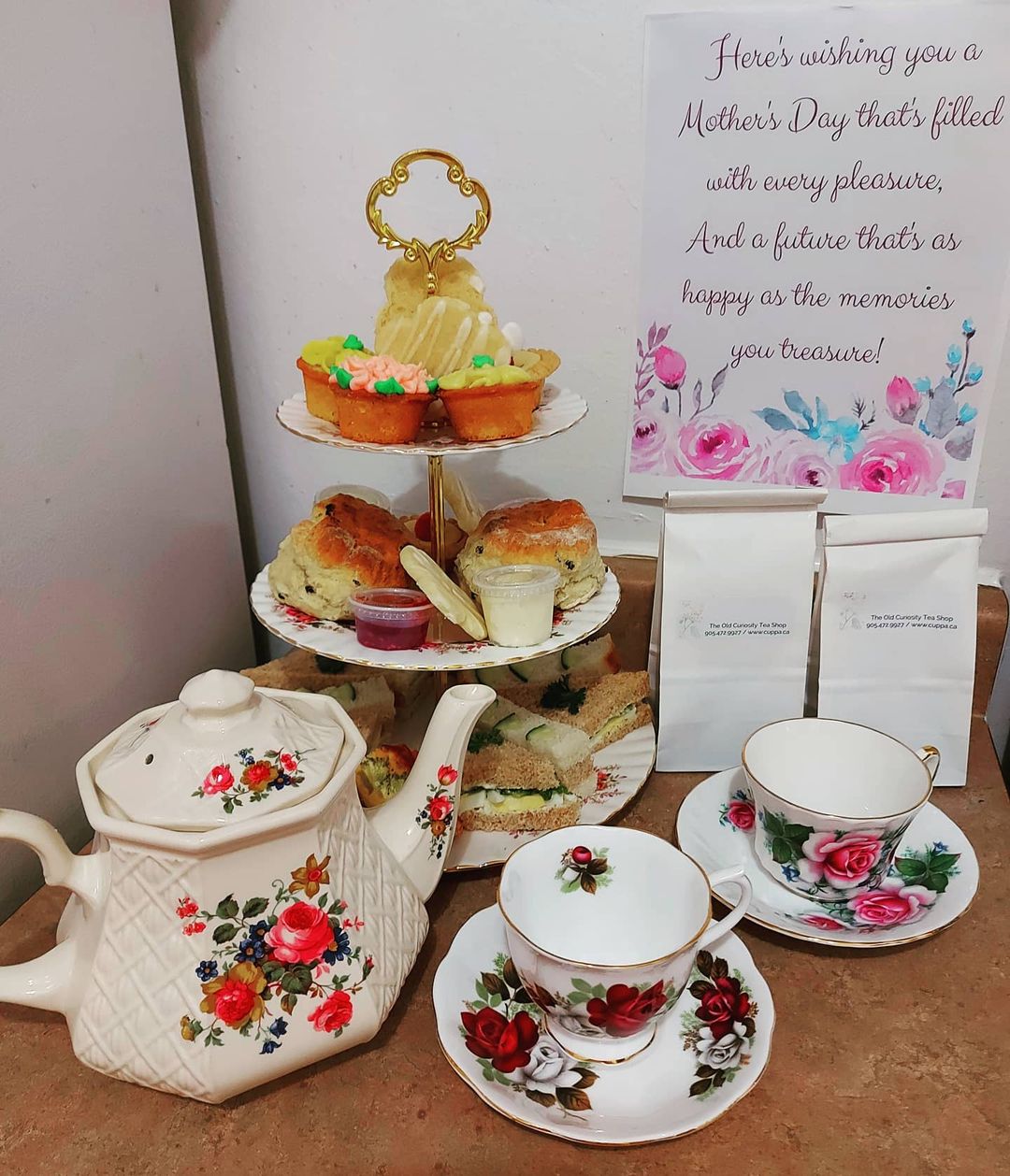 Who said high tea is limited to high-end hotels and restaurants? The Old Curiosity Tea Shop is a hidden jewel on Markham Street that may pass as inconspicuous if you're not really looking for it.
But don't let their exterior trick you into judging what they're capable of! In fact, this little family-owned tea spot offers bespoke teas with delicious treats in generous proportions.
Call them old-fashioned, but The Old Curiosity Tea Shop is your rare chance at sipping tea inside a Victorian room for a quaint and authentic afternoon session with the ladies.
Indulge in their specialty afternoon tea and feast your eyes (and mouth) with a two-tier of freshly made sandwiches and another two tiers of warm scones and preserves. For your tea selection, we highly recommend Provence!
What to order: Afternoon Tea, Provence Rooibos Tea, Dessert Platter
Address: 91 Main St N, Markham, ON L3P 1X7, Canada
10. My Cup Of Tea Dessert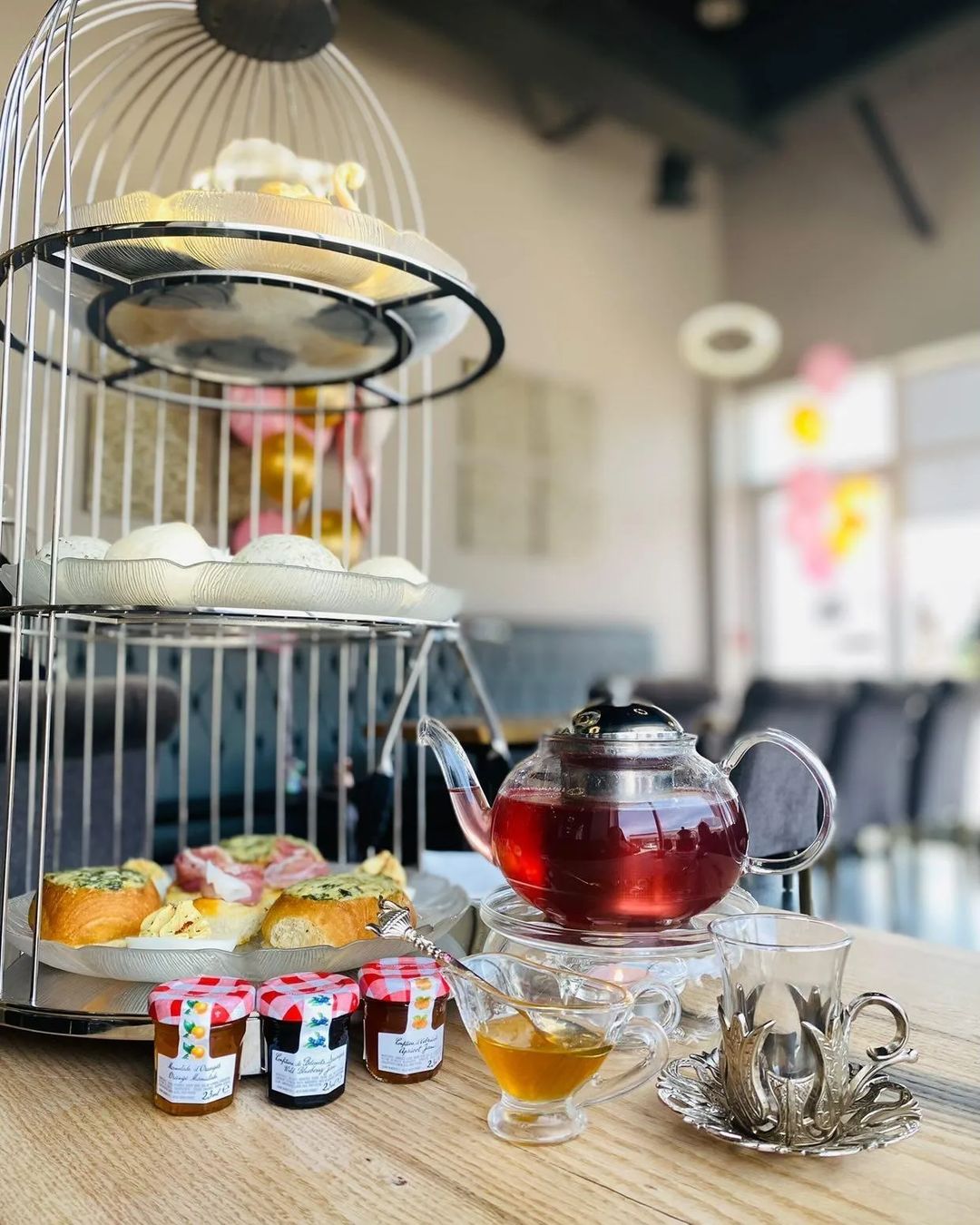 My Cup of Tea Dessert is a lovely spot for afternoon dates à la mode with friends.
Afternoon tea is on the seasonal menu, so it changes from time to time. Sometimes, the overall theme is infused with an Asian touch, perfect for those craving oriental zen in a cup.
Other days, it's inspired by European fare to pay homage to the tradition's roots—it's like visiting different cafes every time. But regardless of the changing treats included in the set, one remains the same: everything is delicious and beautifully decorated.
Flush it all down with their afternoon tea set featuring a combination of splendid tea (We recommend their Black Currant black tea!), freshly baked scones, and layers of succulent desserts.
While you're at it, give their coffee parfait and chocolate fondue a try! These sweets are expertly prepared for your sugar fix!
What to order: Afternoon Tea Set, Coffee Parfait, Chocolate Fondue
Address: 360 Hwy 7 Unit 11, Richmond Hill, ON, Canada
Website | Instagram | Facebook
There you go; that ends our lis-tea-cle! (Sorry, we couldn't help the puns.) We hope to see you and your besties in one or two of them soonest.
But while happiness begins with a cup of tea, nothing brings people together like good food. So, head on to our list of the best restaurants in Toronto and bring the whole squad!
How We Create Our "Best" Lists
All Noms Magazine's "best" lists are created using multiple factors and signals to help readers find the best restaurants, things to do, and places to stay at. Some of these factors and signs include personal experiences, correspondence with locals, and compiling experiences from review sites.
Each list is also created to be balanced (in terms of price, cuisine type, ambiance, and more) as possible. This means that the lists are not specifically created in ranking order. You should be comfortable picking from any of the spots on the list and generally have a good time. But of course, YMMV (your mileage may vary) and everyone may have different experiences/palates.