Robson Street is one of the most popular streets in Vancouver. It boasts over 100 stores, a range of elegant and comfortable restaurants with an impressive mix of multicultural cuisine, and captivating imagery in its architecture.
There is much to do, tons to see and discover, and even more to enjoy, be it for an evening out, or a week-long visit on this popular street.
If you're looking for a food spot to energize your shopping adventures, we've compiled the best Robson Street restaurants you'll surely be satisfied with and what to order.
*Noms Members are part of our exclusive paid membership. Only food spots we personally recommend are accepted as members. 
1. Marutama Ra-men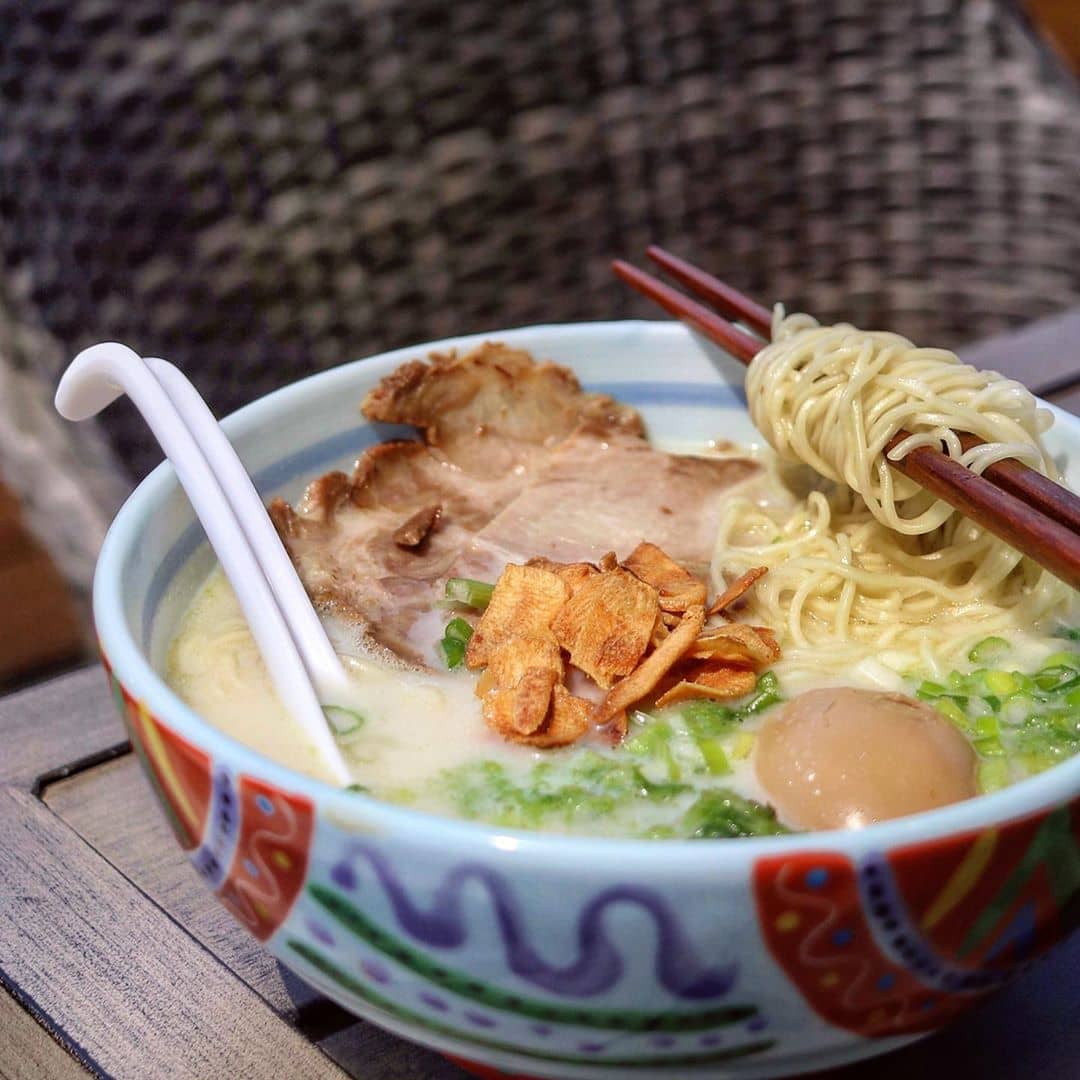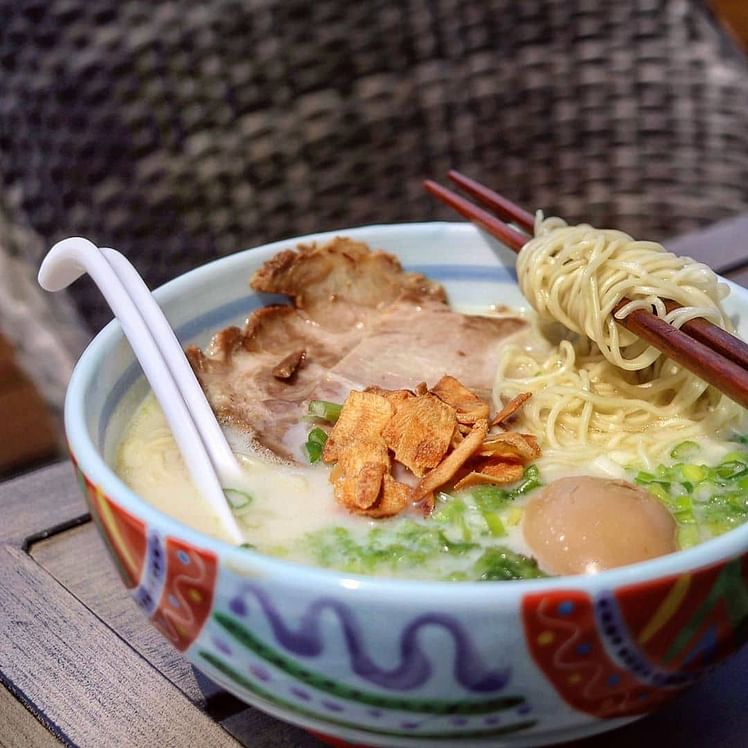 If you're looking for ramen in the city, Marutama is THE spot. They serve some of the best ramen in Vancouver.
Originating in Kawaguchi Japan, Marutama Ra-men first opened its doors in Vancouver in 2014. Under the skilled hands of founder Tetsuya Kudo, this cozy restaurant on Robson Street tugs at one's Ramen-loving heartstrings.
The menu is comfort food at its finest. Give in to the delicious goodness of their signature Tamago Ramen steeped in a rich, creamy chicken broth (Toripai tan,) or opt for crisp Gyoza just bursting with tender pork and vegetables. And, you definitely must not miss out on the house's specialty Garlic Chips, which are practically a staple at every regular diner's table.
What to order: Tamago Ramen, Gyoza, Garlic Chips
Address: 270 Robson St, Vancouver, BC V6B 0E7
Instagram | Facebook | Website
2. Boulevard Kitchen & Oyster Bar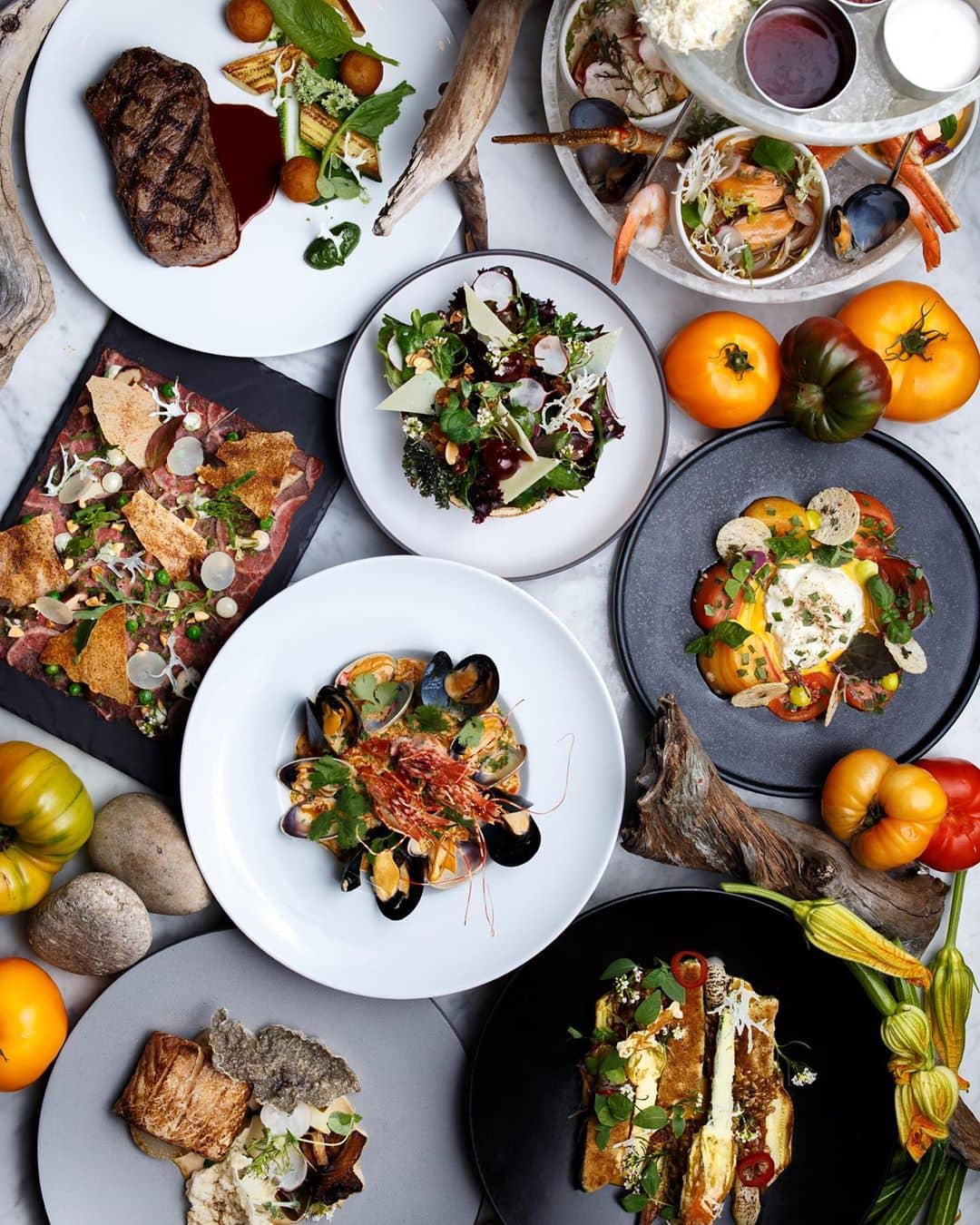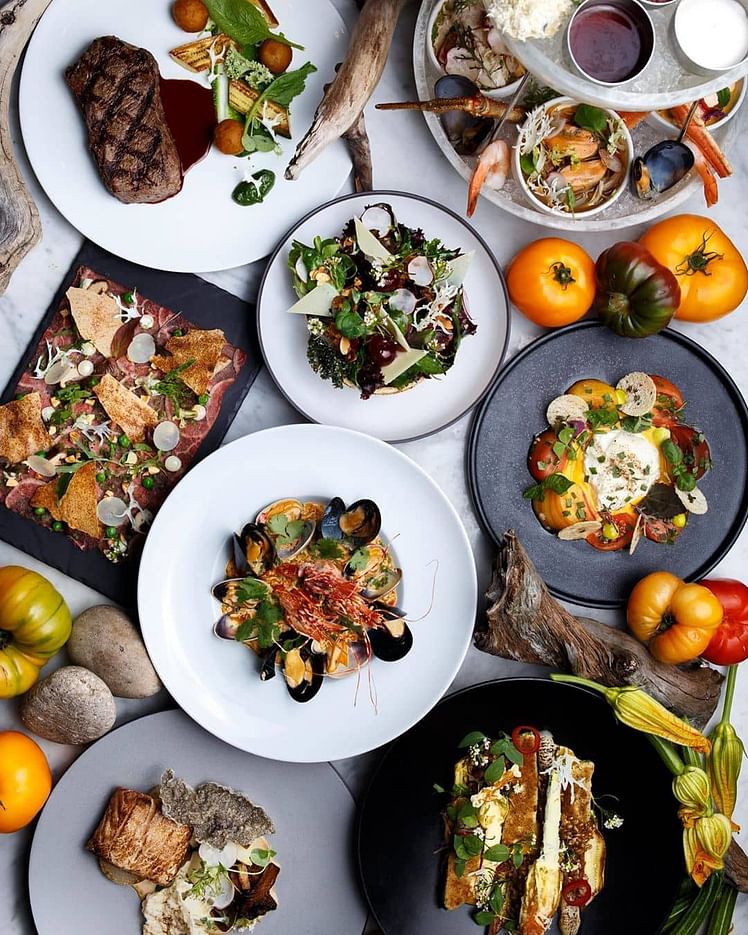 Right in the heart of downtown Vancouver, Boulevard Kitchen & Oyster Bar is a seafood connoisseur's paradise. Combining tradition with a modernist style, this award-winning eatery showcases its expertise in a celebration of delectable cuisine, service, and class. Make yourself comfortable at the seated oyster bar, the coveted wrap-around patio, or maybe in the classic vintage private dining room, for an intimate gathering.
Boulevard's extensive menu will let you experiment to your heart's content. Their Seafood Tower is an experience few can resist, and the Shrimp Ceviche will leave you wanting for more. But, if simple elegance is more your style, try the Albacore Tuna Tataki and leave with no regrets. Shall I go on? Clam Chowder, Foie Gras, and the Sablefish.
Have fun dining in style!
What to order: Seafood Tower, Shrimp Ceviche, Albacore Tuna Tataki, Clam Chowder, Foie Gras, Sablefish
Address: 845 Burrard St, Vancouver, BC V6Z 2K6
Website | Instagram | Facebook
3. Joe Fortes Seafood & Chop House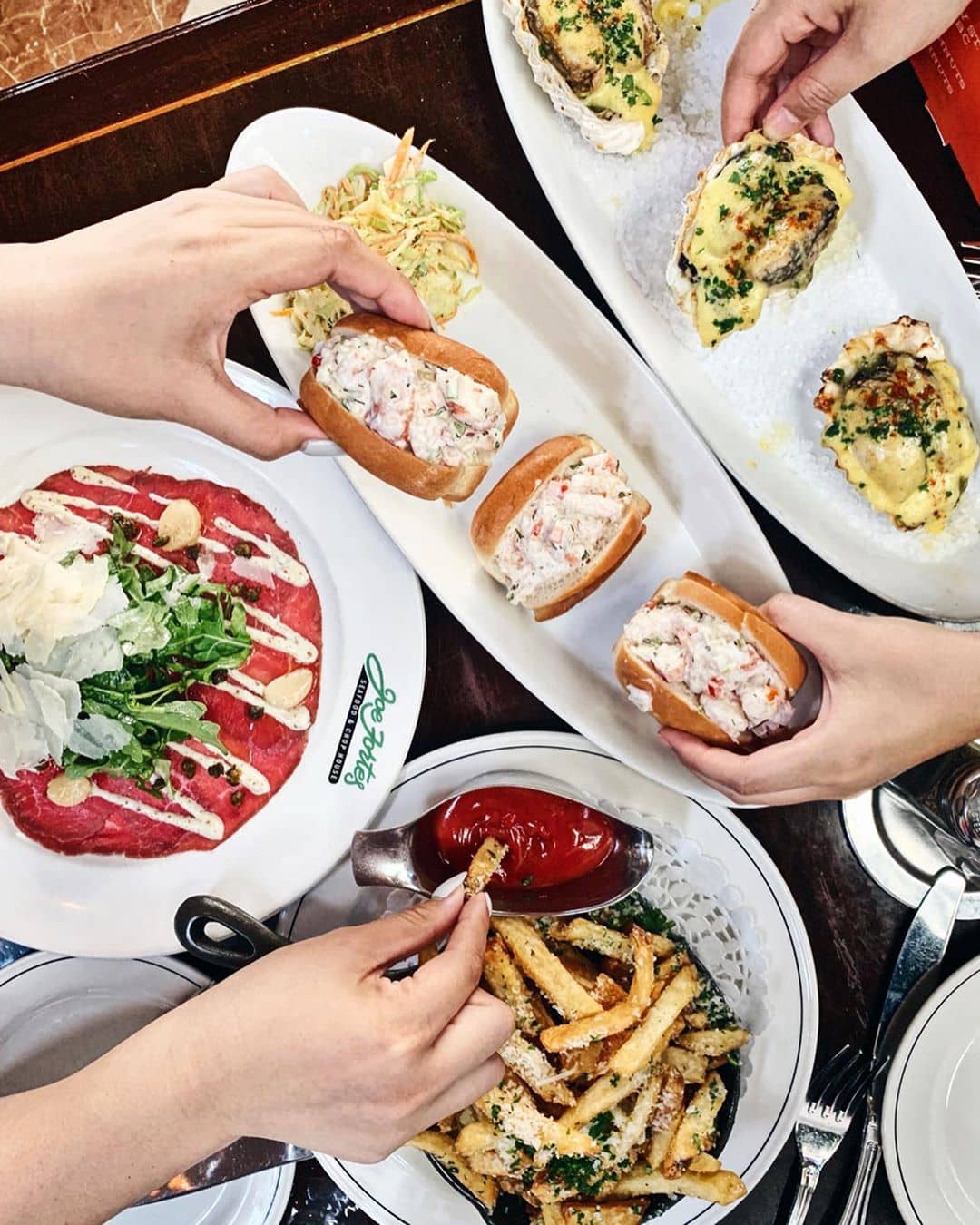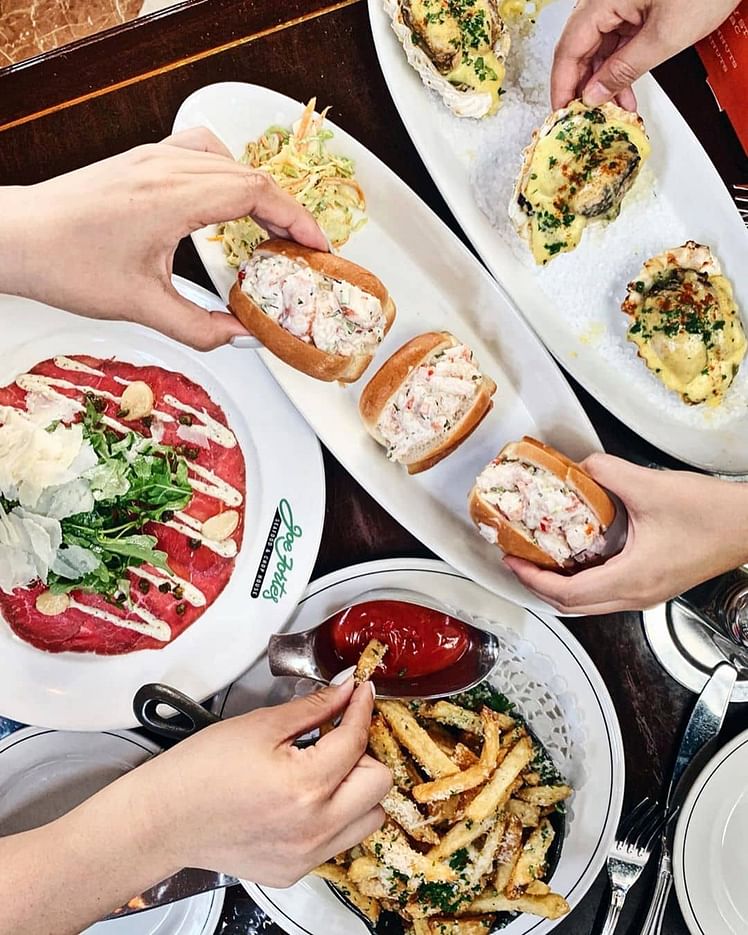 If a nice relaxing brunch is on your mind, you should head on over to Joe Fortes Seafood & Chop House on Robson Street. What awaits you there is an array of delicious cuisine and genuine Vancouver warmth. Named after a local legend, Joe's is one of the most happening hotspots on Robson. From the large comfy booths and live music, to the superb service, you will immediately feel right at home there.
The menu at Joe's is vast, and you can dig into their famous Lobster Roll, a Chicken Waffle, some Cajun Crab, and definitely the renowned Pork Chop. Go right ahead and enhance your meal with a glass of red or white from their award-winning wine list.
Take your time with your selection, order another round of mussels, and keep your eyes peeled for a celebrity spotting.
What to order: Lobster Roll, Chicken Waffle, Cajun Crab, Pork Chop
Address: 777 Thurlow St, Vancouver, BC V6E 3V5
Website | Instagram | Facebook
4. Kosoo Korean Restaurant Chicken & BBQ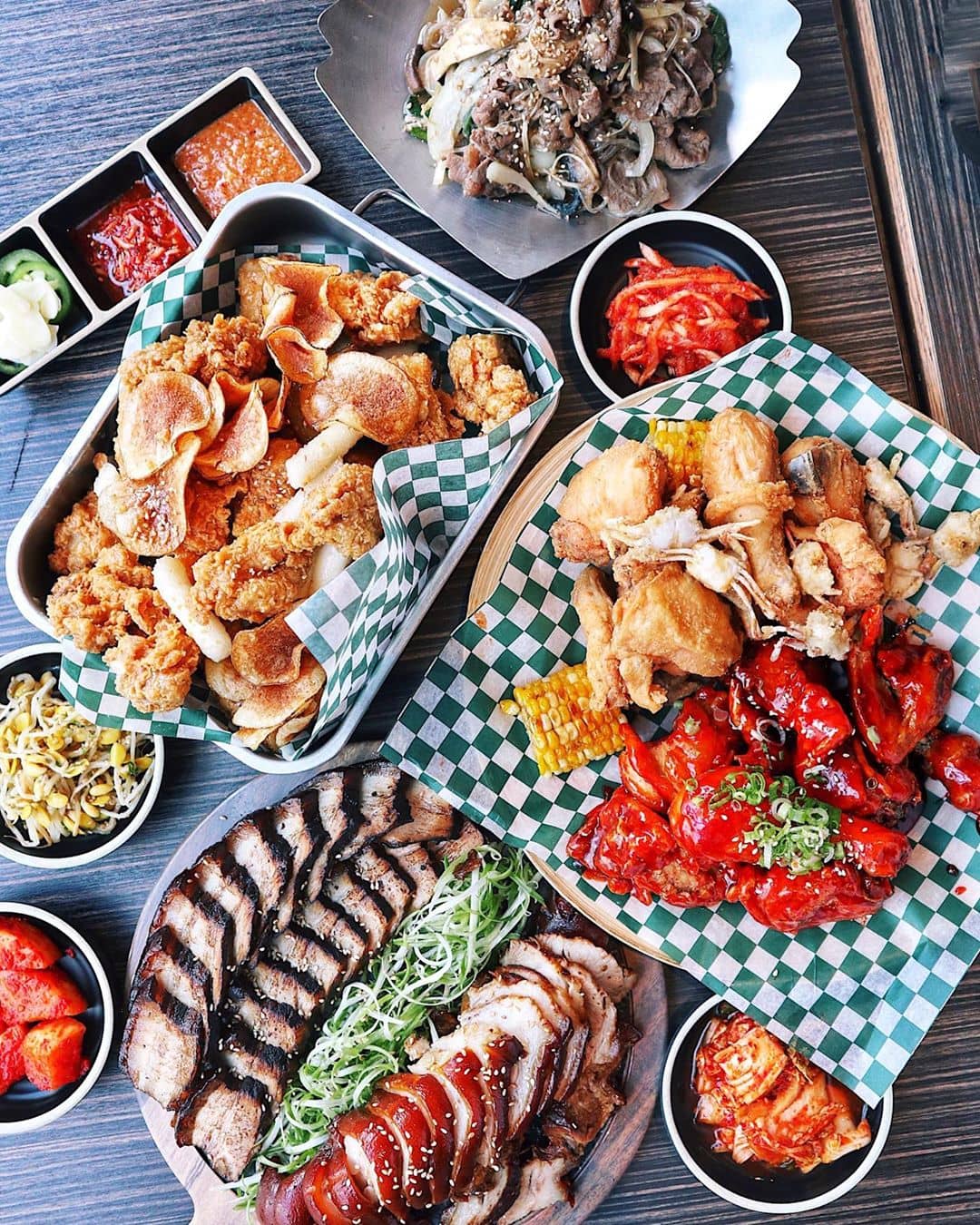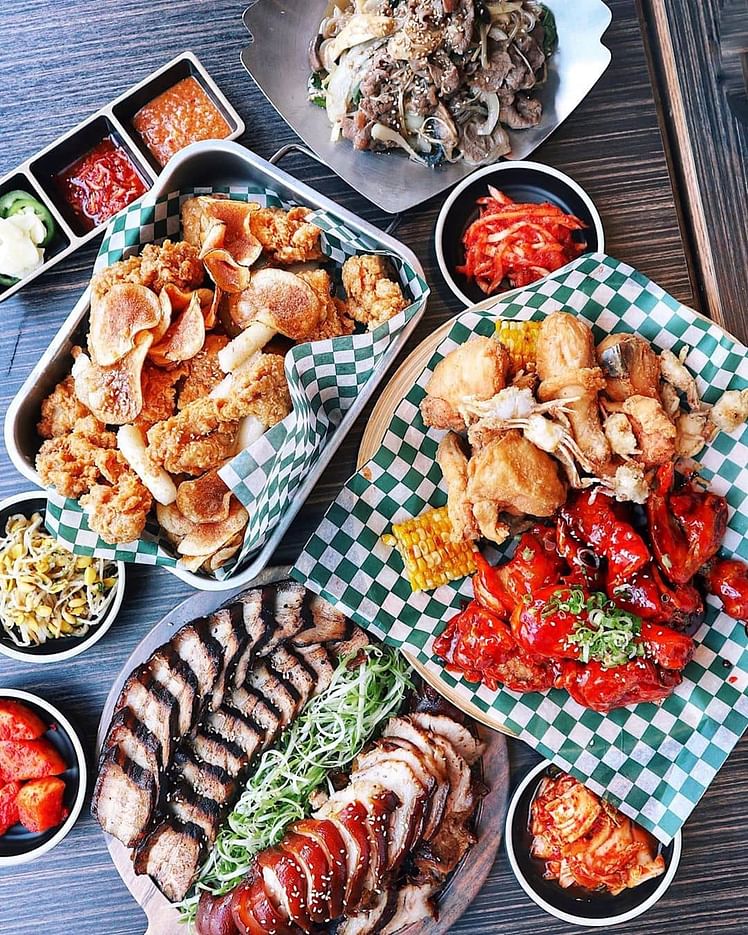 Within walking distance of the harbor, and a popular hangout for Vancouverites, Kosoo Korean Restaurant Chicken & BBQ makes it to every 'must visit' list. The casual natural wood ambiance draws you in, and the traditional Korean cuisine and fusion delights make you stay.
Whether you go for Kosoo's Original Fried Chicken, or the Jokbal & Bossam, a satisfying serving of Bibim Naengmyeon (spicy cold noodles,) you really should not leave before you try the Half & Half (Yangnyeom & golden crispy) accompanied by crunchy deep-fried mini-crabs.
What to order: Fried Chicken, Jokbal & Bossam, Bibim Naengmyeon, Half & Half
Address: 1128 Robson St, Vancouver, BC V6E 1B2
Website | Instagram | Facebook
5. CinCin Ristorante & Bar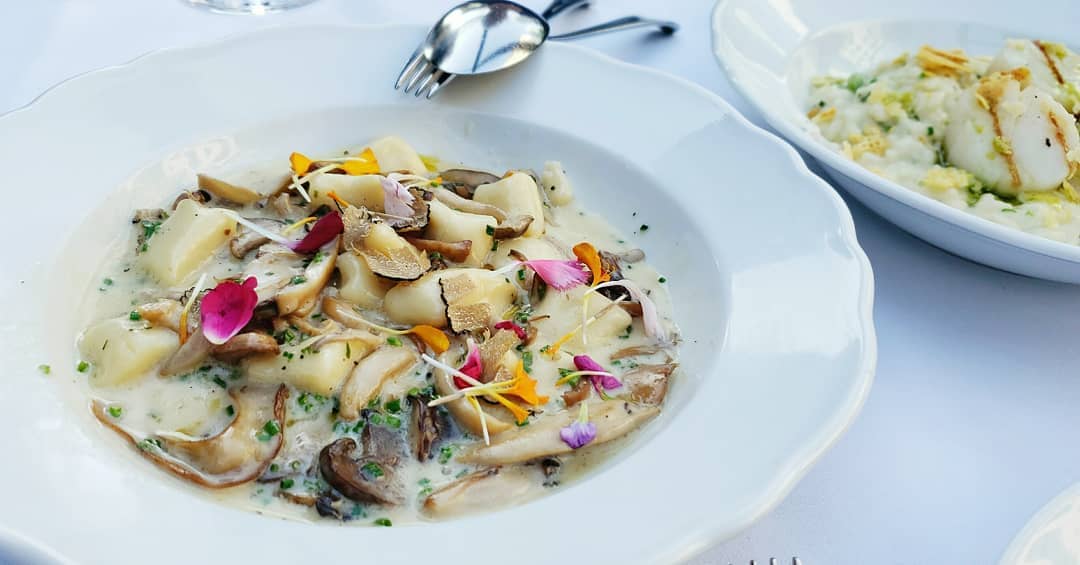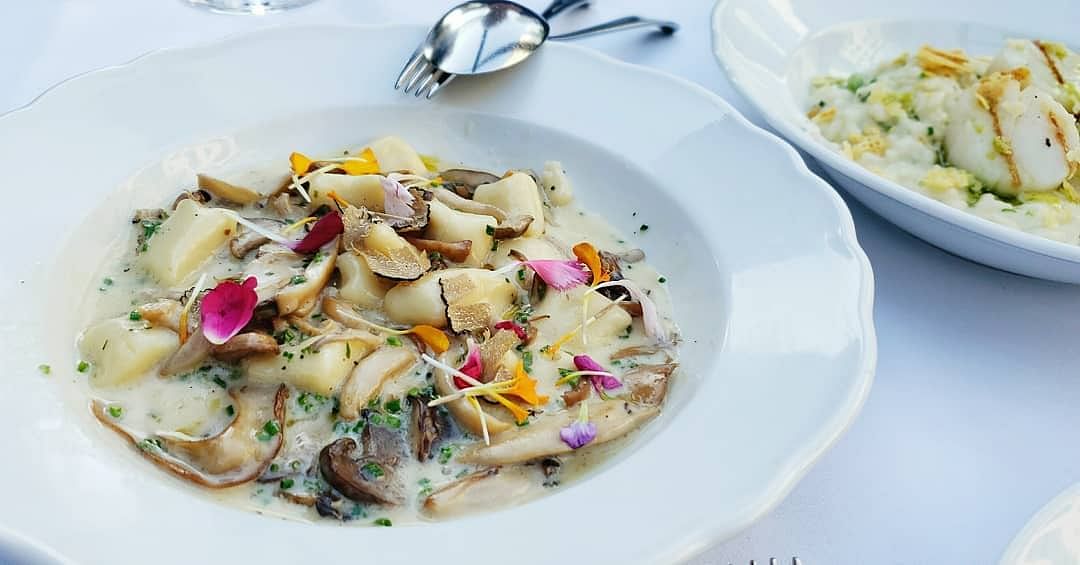 When it comes to celebrating special occasions, we all look for that one epic place to make the evening memorable. And, what better way to do that, than to climb some magical winding stone stairs and step into an unforgettable experience in Italian fine dining.
Under the unparalleled skill of Chef Andrew Richardson, CinCin breathes old-world charm, offers the best of authentic Italian cuisine, and exceeds every culinary expectation.
The menu at this fabulous establishment is crafted to blend with every season, and creates many of its dishes on a fruitwood charcoal grill. Try the Charred Octopus, the wood-grilled Sea Scallops, or even a classic grilled beef. The Risotto shouldn't be missed, and the Alberta Rack of Lamb comes highly recommended. Besides that, pastas, bolognese sauce, linguini and fine wines round off what this award-winning restaurant is all about.
What to order: Charred Octopus, Sea Scallops, grilled beef, Risotto, Alberta Rack of Lamb
Address: 1154 Robson street (between thurlow + bute)
Website | Instagram | Facebook
7. Ramen Danbo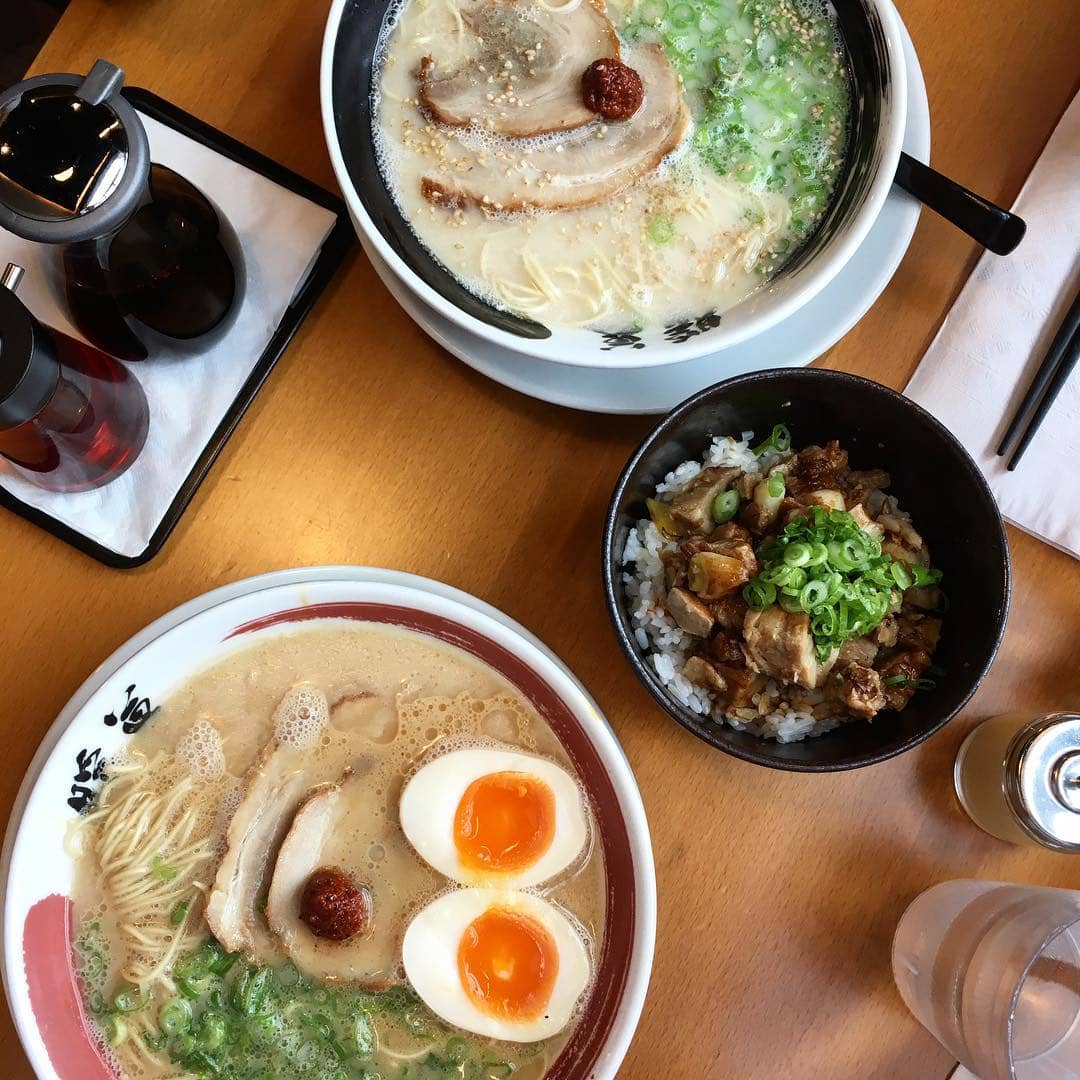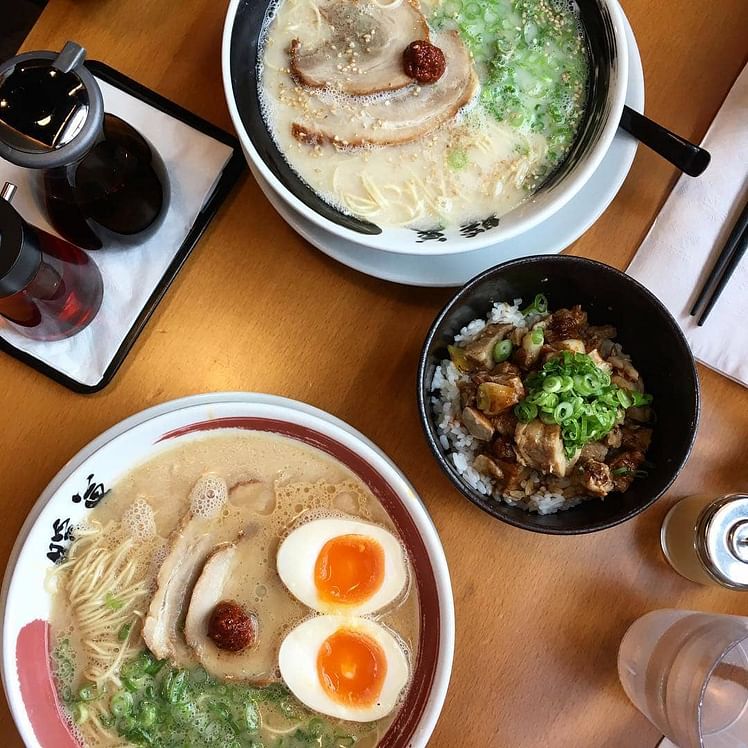 For meat-eaters, vegetarians, and vegans alike, there is something for everyone at Ramen Danbo on Robson Street. You may have to wait a short while for a table, but trust me when I say, it will be worth your time.
This undeniably Japanese Ramen eatery offers its diners not just an abundant menu, but also a customizable one. Have fun requesting toppings of your choice, choosing the thickness of your broth, and even the spice levels to make your soup or noodle bowl richer.
Opt for a bite of Pork Gyoza, indulge yourself with some Miso Ramen with Chashu & Nori, or a melt-in-your mouth Ramen with pork. Add an egg, or not, and wash it all down with an icy beverage.
What to order: Pork Gyoza, Miso Ramen, Ramen with pork
Address: 1333 Robson St, Vancouver, BC V6E 1C6
8. Saku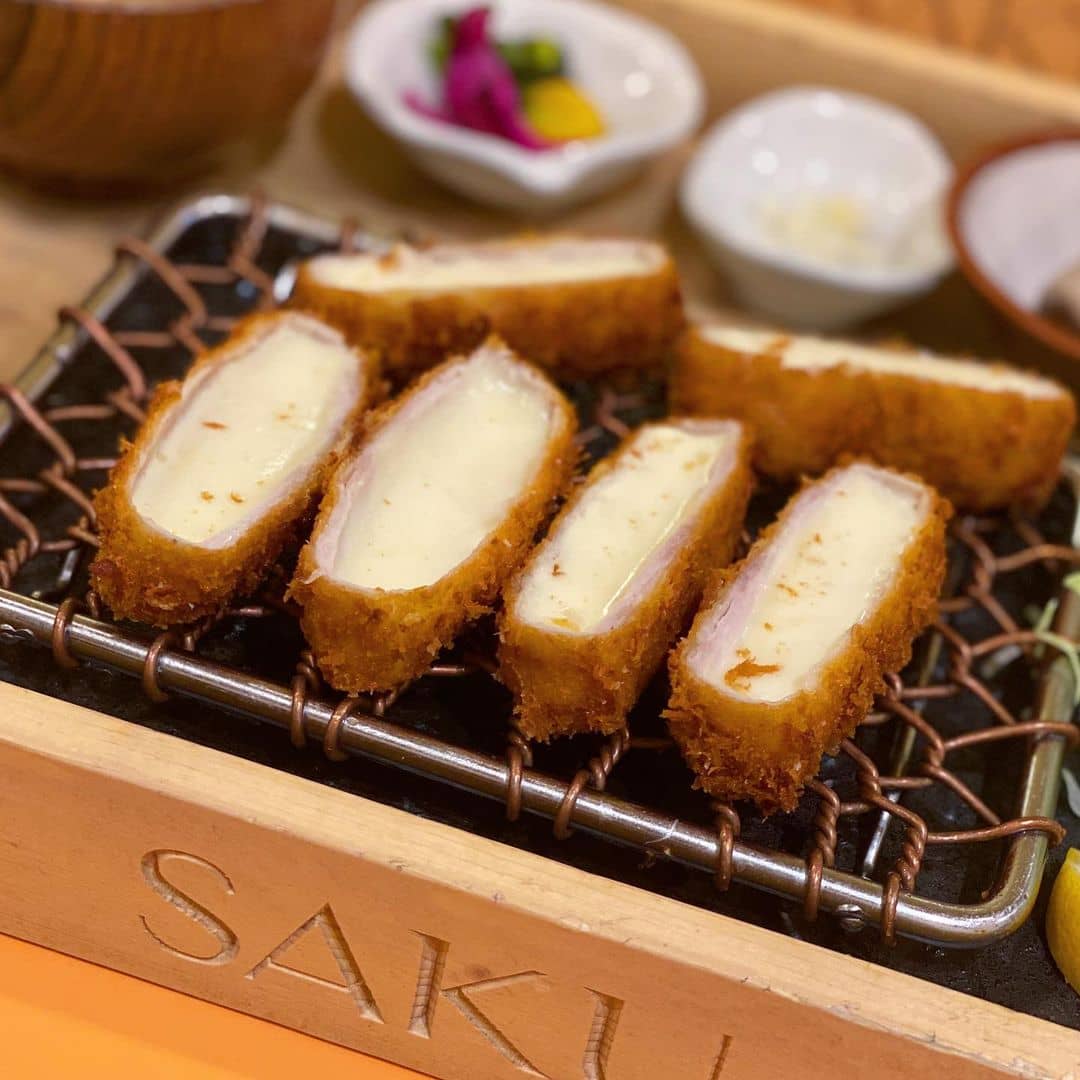 For the real deal in tonkatsu (fried pork cutlet,) Saku is where you go! This spot cannot be missed, and is well worth a visit for experience, great taste, and friendly service. A perfect place to hit up for an evening out with friends.
Each katsu set is accompanied by unlimited rice, tonjiru and shredded cabbage, so get ready to chow down! Our absolute fav and recommendation is to go for the cheese katsu. You'll be singing in joy when you take a bite when it is piping hot.
What to order: cheese katsu
Address: 1588 Robson St, Vancouver, British Columbia V6G 1C9
Website | Instagram | Facebook
9. Forage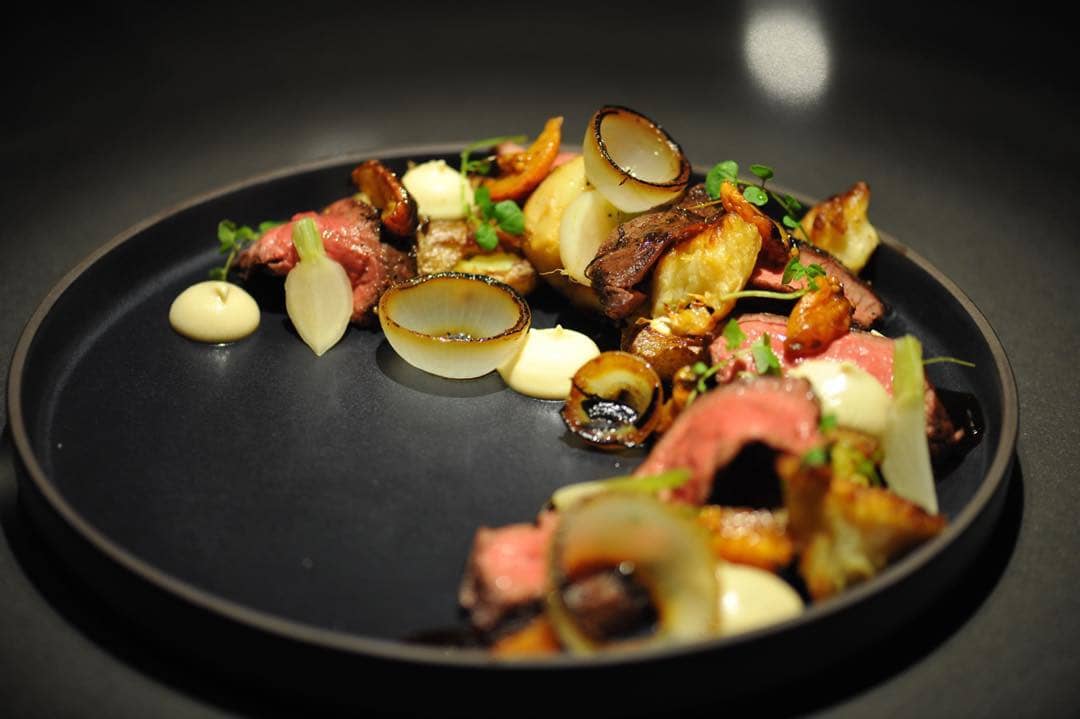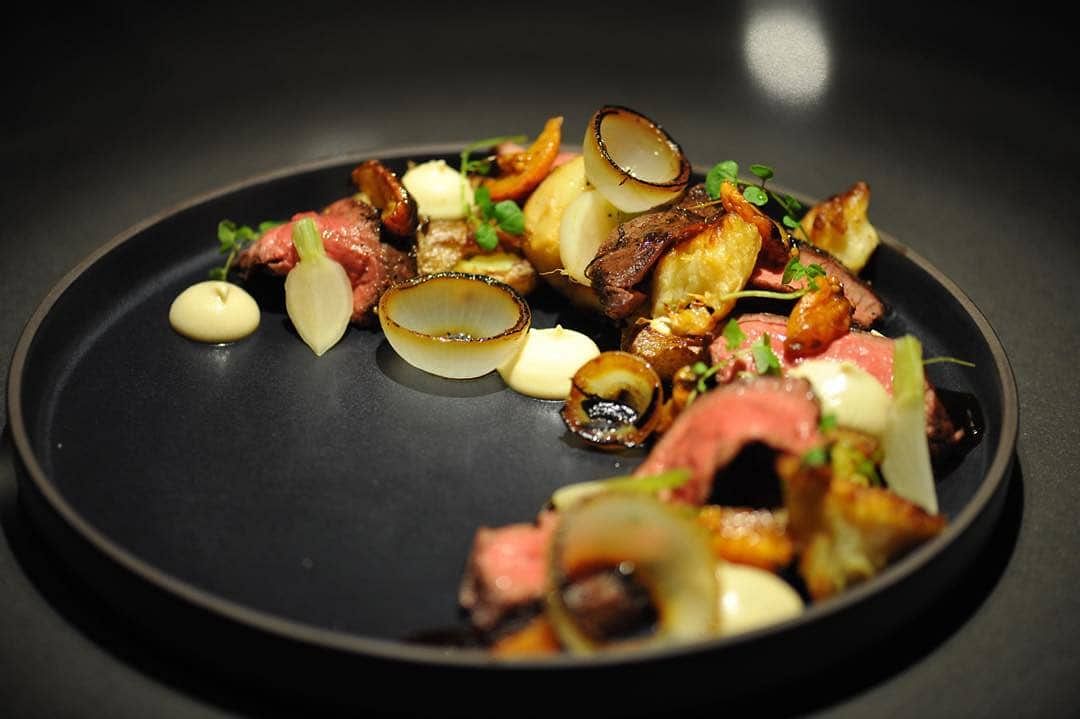 This place is one of those finds that will leave you with fond reminisce long after you've left. A trendy and upbeat spot focused on locally sourced products and sustainability, Robson Street's Forage restaurant provides casual comfort, great service, and exceptional flavor in every one of its dishes.
The menu gets your attention with its categories of snacks, soil, land, sea, and sweets. Try the BBQ Duck Chowder, the Butter Fried Gnocchi, or the Bison Steak which may become your favorite item on the menu, and don't forget to really go to town on the warm, delicious bread served directly from the oven in a cast-iron pan.
What to order: BBQ Duck Chowder, Butter Fried Gnocchi, Bison Steak
Address: 1300 Robson St, Vancouver, BC V6E 1C5
10. Stepho's Souvlaki Greek Taverna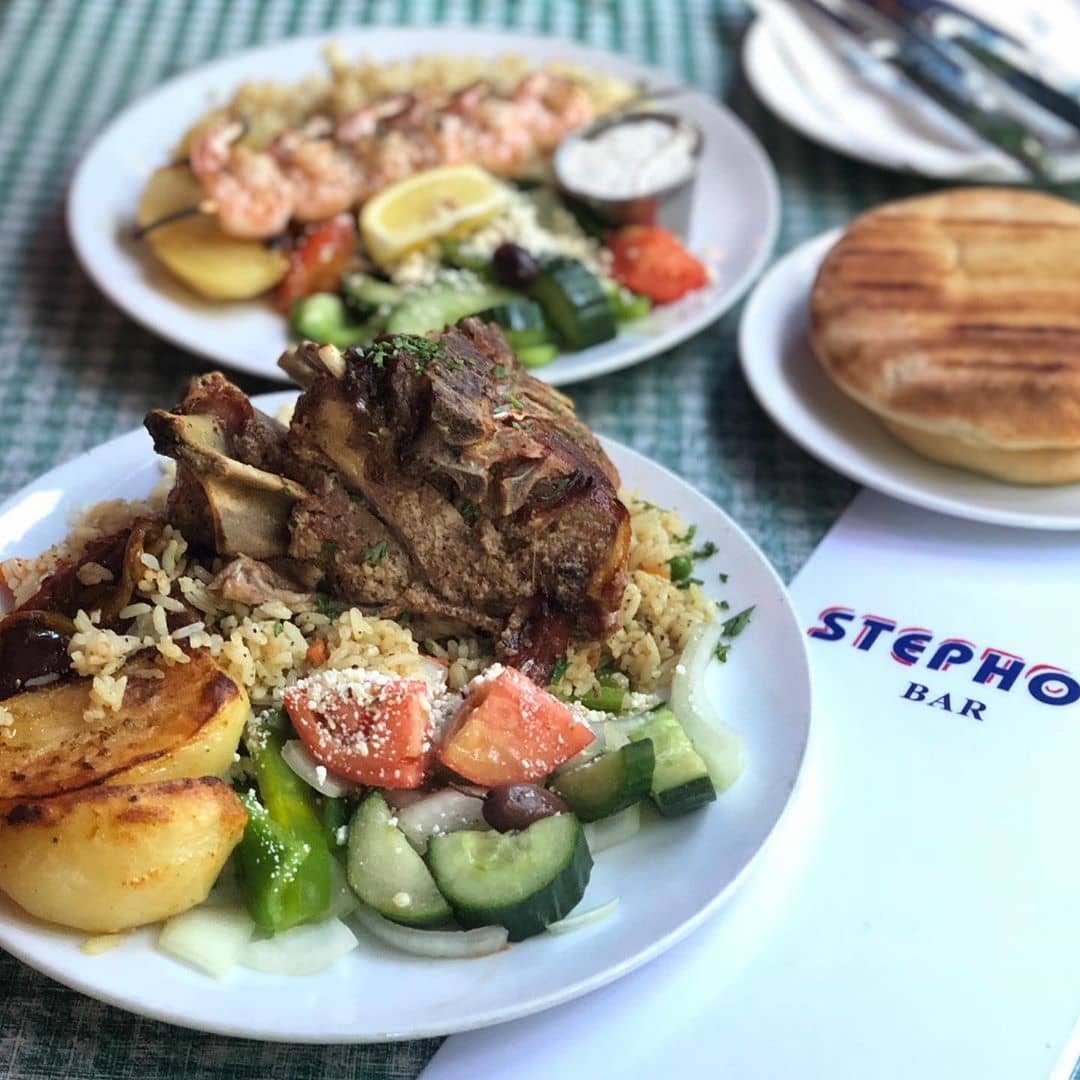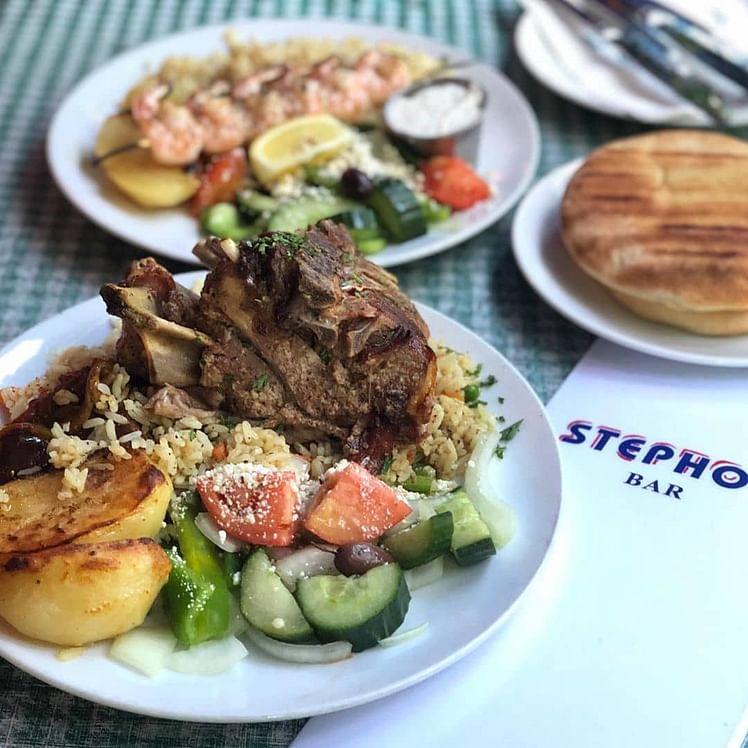 If you're in the mood for some scrumptious Mediterranean fare, you'll need to head over to Stepho's Souvlaki Greek Taverna. Living up to its cozy name, this lively family-run Taverna is a rustic haven for Greek food enthusiasts.
The portion sizes at Stepho's will bowl you over, and don't worry about the price, because every item on the menu is extremely pocket friendly.
Dishes to sample at this eatery are the Moussaka, Roast Lamb and Calamari, Pork and Prawn Skewers, BBQ Spareribs, Lamb Chops, or Chicken, and for a refreshing dip, you can't go wrong with the Tzatziki.
What to order: Moussaka, Roast Lamb and Calamari, Pork and Prawn Skewers, BBQ Spareribs, Lamb Chops, Chicken, Tzatziki
Address: 1359 Robson St, Vancouver, BC V6E 1C6
11. Hmart Food Court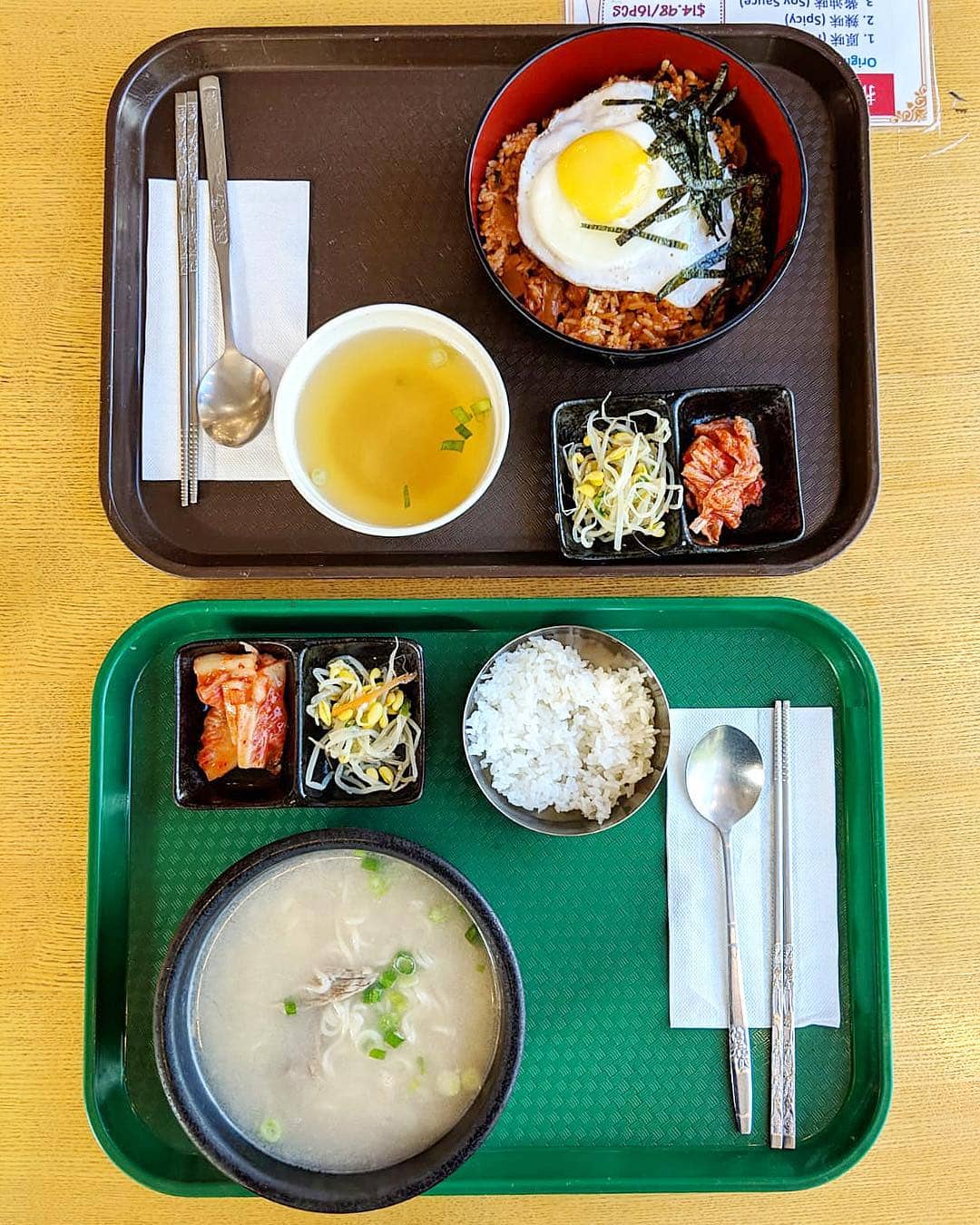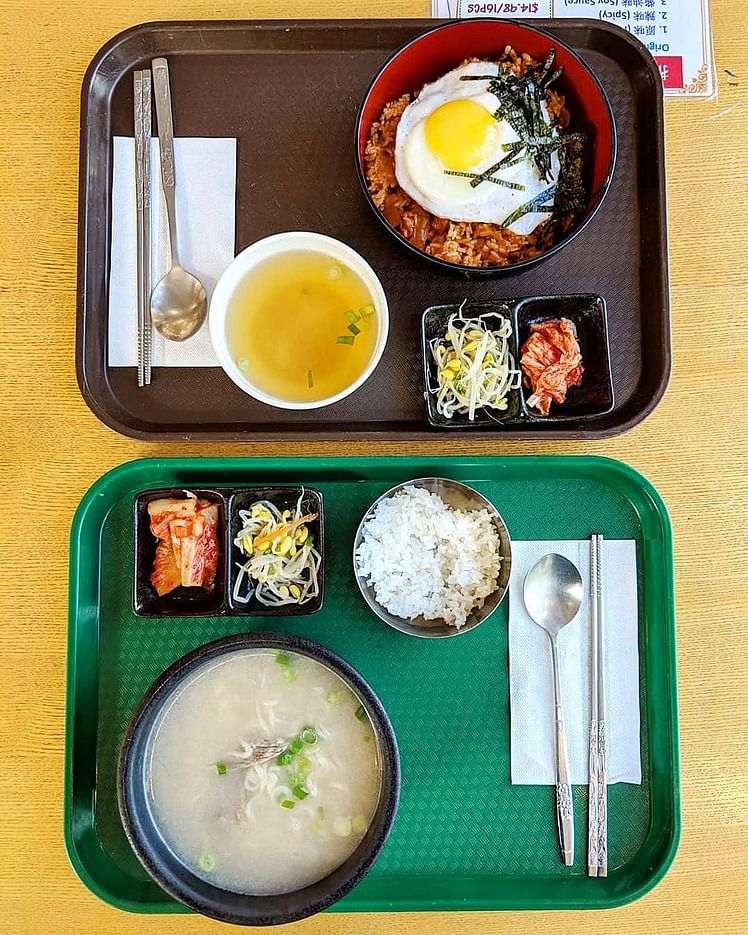 If you're out grocery shopping in Robson Street and looking for Asian ingredients, you'll most likely be directed to Hmart. When you're there, a quick and affordable lunch or snack might enter your mind.
If so, then make your way up to the second floor food court and pick from a variety of Chinese, Japanese, and Korean fare. Things to try are their Grilled Salmon, Kimbap, Soondubu Bibbimbap, and spicy rice cakes.
Wash it down with a cool Watermelon drink from the store itself.
What to order: Grilled Salmon, Kimbap, Soondubu Bibbimbap, spicy rice cakes, Watermelon drink
Address: 590 Robson St #200, Vancouver, BC V6B 2B7
12. JAPADOG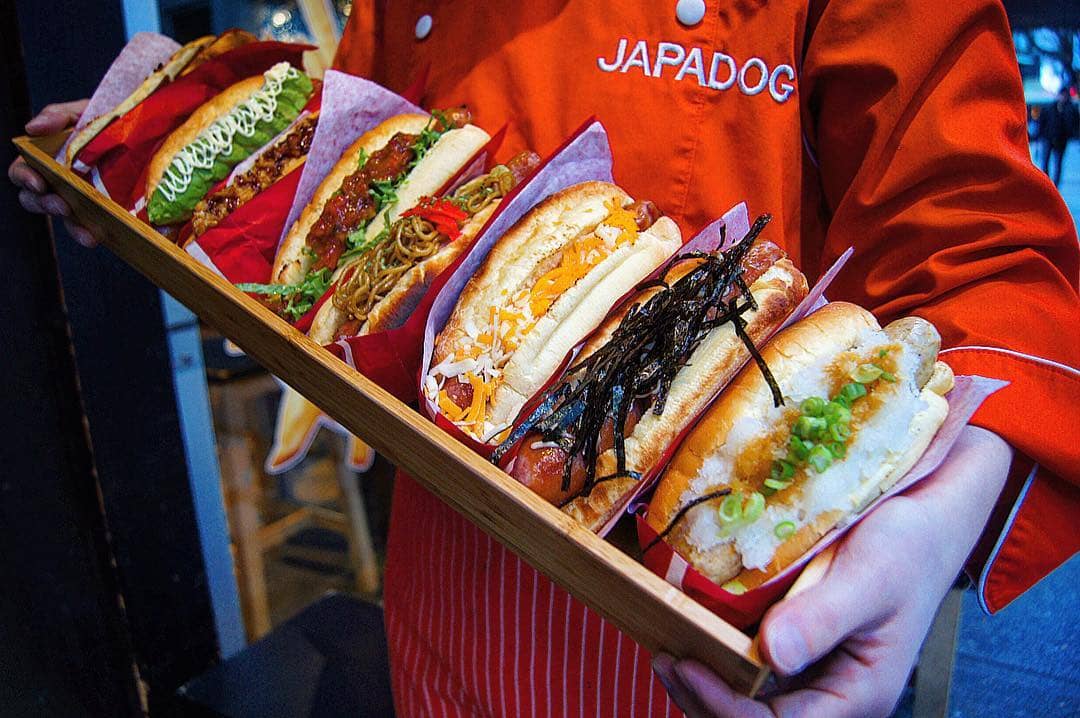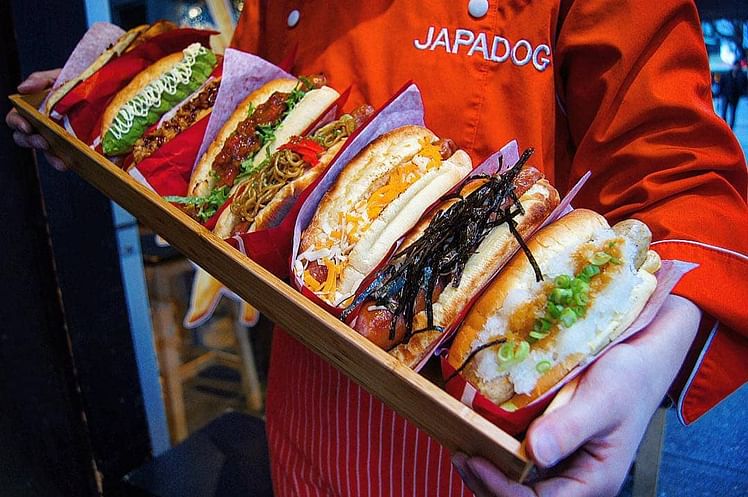 Is there anything better than a dream that turned into a success story? There's this one in Vancouver about a young Japanese couple who started a hotdog stand back in 2005, and unapologetically fused east and west together. What they presented to the world was the sheer genius they called JAPADOG. Today, they're a chain of food stands, food trucks and storefronts that only keeps growing.
Make it a point to stop by their storefront spot on Robson Street. When you're there, you don't want to miss out on the Kurobota Terimayo, which is their hottest seller, or you can try the Yaki Soba Hotdog too. Although, I promise you won't say no to the Butter and Shoyu, or the Schichmi and Garlic Fries.
Need something sweet after? Try the ice-cream sandwich and takoyaki, or a parfait.
What to order: Kurobota Terimayo, Yaki Soba Hotdog, Butter and Shoyu, Schichmi and Garlic Fries
Address: 530 Robson St, Vancouver, BC V6B 2B7
Website | Instagram | Facebook
There you have it – the best Robson Street restaurants that will make for a great food pit stop. And if you're roaming around, you might want to consider peeking our list of the absolute best restaurants in Vancouver to dine at.
The following two tabs change content below.
Latest posts by Noms Magazine (see all)