Scarborough, Toronto is known for its scenic landmarks, beautiful farms, and sandy beaches. Having a reputation of being a green multicultural area, you're sure to enjoy the views everywhere you go.
Just when you think it doesn't get better, Scarborough surprises you with not only great views and fun activities but also award-winning food from different cultures!
Below we've compiled the 12 best Scarborough restaurants that we're sure you're going to love! 
1. One2Snacks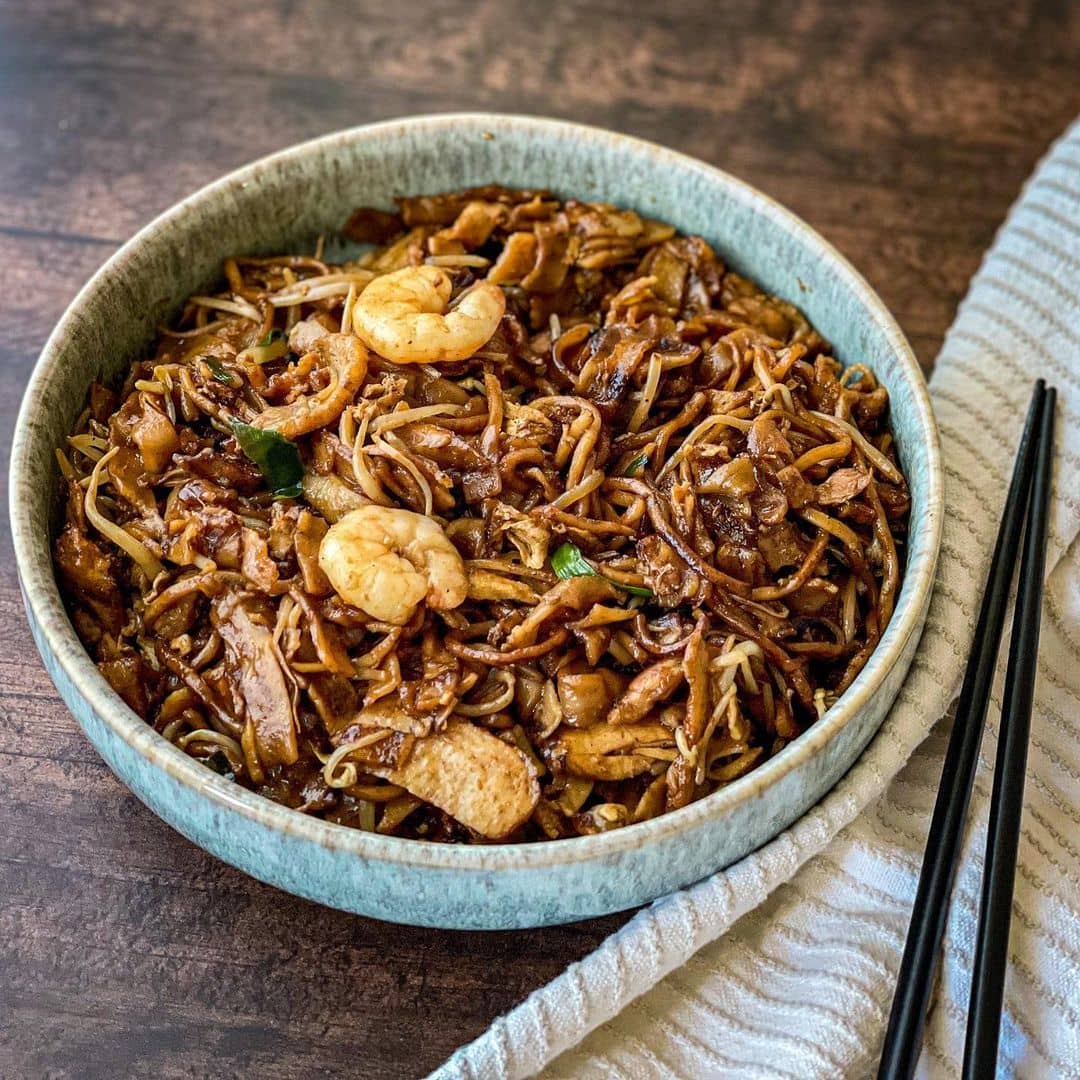 If you're craving for some Malaysian food, trust One2Snacks to give you the best-tasting Malaysian food you will ever eat!
With its pretty simple interior, the focus is just on the amazing food itself. The moment you step in, a comfy ambiance plus Malaysian-flavored goodness awaits you! 
Starting off with their Curry Puffs, this dish will blow you away with its crispy crust and oh-so-good flavour.
It's very similar to what you'll eat in Malaysia and it just transports you there after one bite!
Next up, the Hokkien Mee, Curry Laksa, and Char Kway Teow. For the Hokkien Mee, this dish is the bomb and you get to choose if you prefer spicy or non-spicy.
Regardless of what you choose, you can expect a lot of sauce on the dish, and thank the heavens the sauce is deliciously flavourful! 
The Curry Laksa is as equally delicious. It's creamy in taste and has a powerful kick of curry. Don't be too scared because the taste of curry is just right and will make you want more.
Lastly, for the Char Kway Teow, this stir-fried rice noodle dish is enough to make your tummy satisfied and happy the entire day. With its big flavors and contrasting textures, their Char Kway Teow is an interesting and scrumptious meal you will absolutely love!
What to order: Curry Puffs, Hokkien Mee, Curry Laksa, and Char Kway Teow.
Address: 8 Glen Watford Dr #26, Scarborough, ON
2. Chris Jerk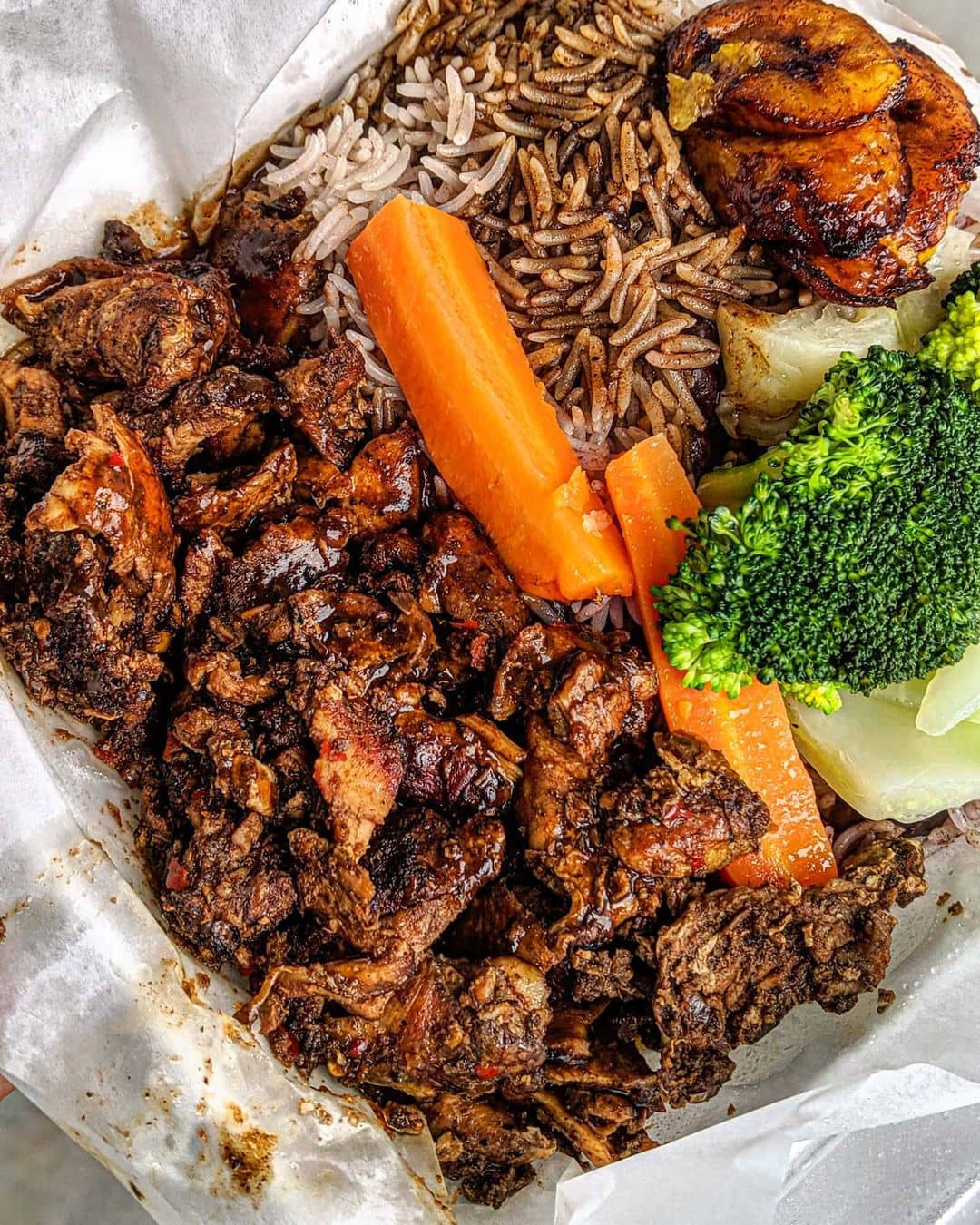 Chris Jerk is a Jamaican eatery that promises nothing but amazing food at an amazing price. In Chris jerk, you can assure that you'll leave this place with a stuffed tummy filled with authentic and crazy delicious Jamaican food. 
When it comes to the interior, it's nothing fancy but the black painted walls and big glass windows definitely make a statement in the resto.
If you really want to make sure your experience here is one you'll never forget, try out their Jerk Shawarma. Its jerk sauce is sweet and tasteful. If you're not into spicy food, this is the shawarma for you.
The poutine is just spot on and the kick of jerk chicken plus some gravy and fries make the entire meal absolutely unforgettable. 
Want something to fill you up? Their Fried Plantains does the job! It's full-sized which will probably leave you with some leftovers! It's tasty and caramelized in the best way possible. With a generous portion plus a side order of Oxtail, you're going to want to make all your friends try this!
What to order: Jerk Shawarma, Fried Plantains, and Mac Pie
Address: 2570 Birchmount Rd, Scarborough, ON
3. Fratelli Village Pizzeria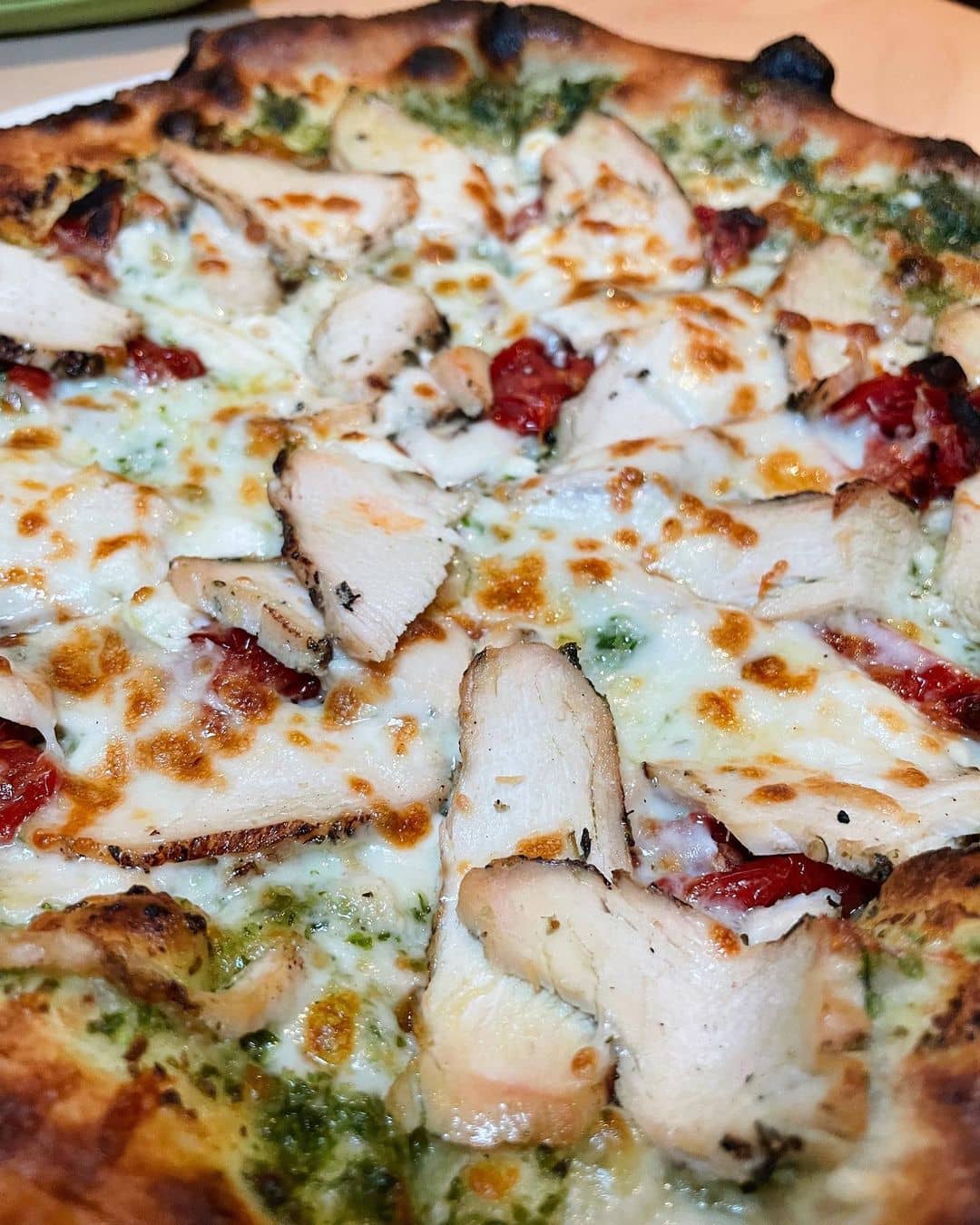 Fratelli Village Pizzeria is a crowd-favorite pizza place because of its homemade and meticulously selected ingredients.
One thing to describe their interior is that it's definitely inviting. If you love a warm atmosphere, the ambiance of Fratelli Village Pizzeria is one you will enjoy to the fullest.
For the past years, their wood oven pizzas have been famous for being one of the tastiest pizzas in town. Try out their Margherita Pizza and Sicilian Pizza. It's tasty in every bite. The flavours are savory and are pure goodness.
Their selection of pasta are also top-notch. Nothing compares to their Penne Alla Vodka and Linguine Mare. The Vodka in the pasta simply makes it a 5-star meal and the fresh mussels and tasty shrimp from the Linguine Mare are to die for.
What to order: Margherita Pizza, Sicilian Pizza, Penne Alla Vodka, and Linguine Mare.
Address: 384 Old Kingston Rd, Scarborough, ON
Website | Instagram | Facebook
4. Fishman Lobster Clubhouse Restaurant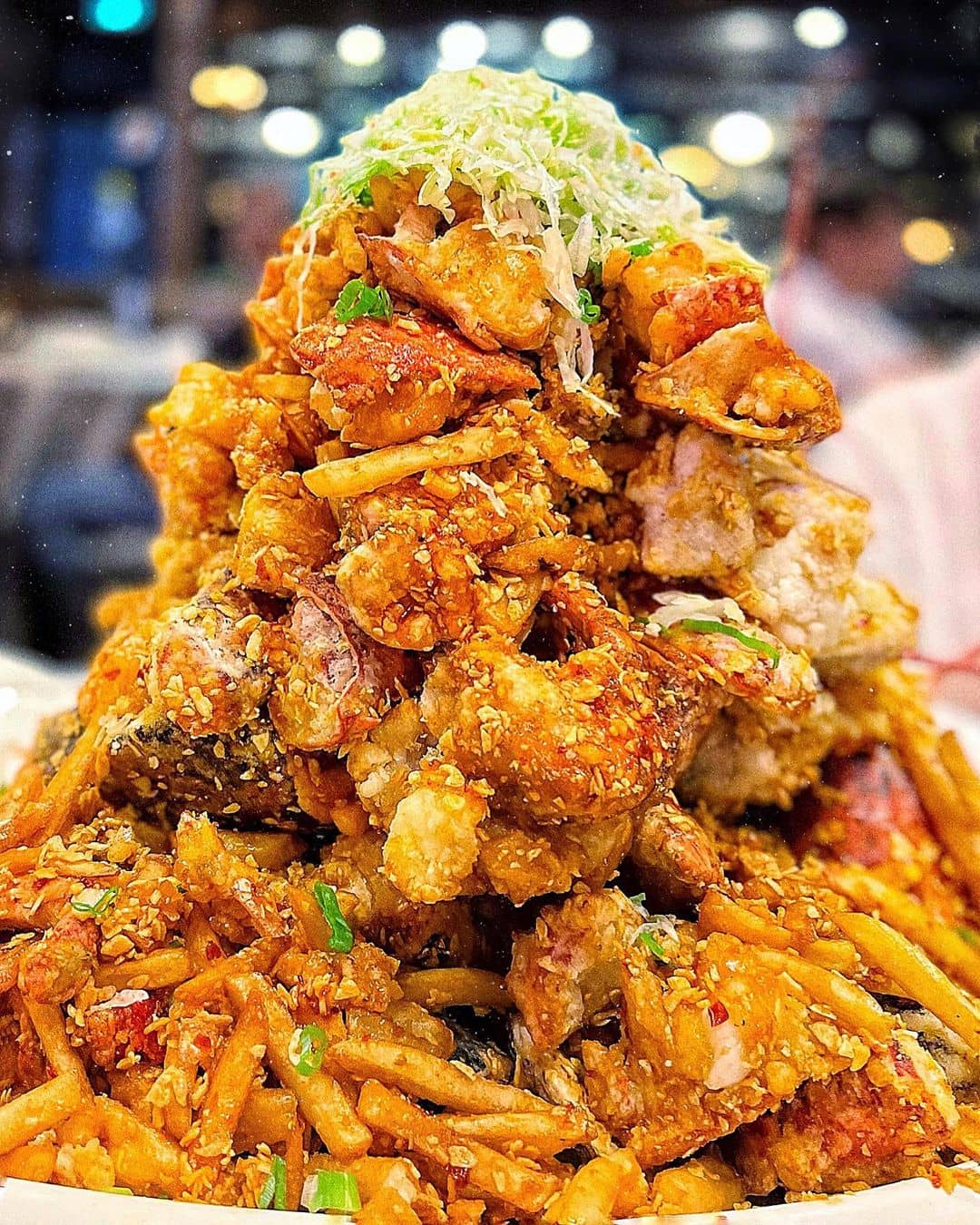 Craving for some mouthwatering Chinese seafood? Fishman Lobster Clubhouse Restaurant will satisfy all your cravings! Perfect for special occasions, be prepared to be amazed by this resto's super fresh seafood and fun lively area.
Their interior is one of the most high-spirited interiors in town and you can guess that the spacious area plus striking LED lights are the reasons why. The live tanks are everywhere which only goes to show that what you eat is literally fresh from the tank.
Their lobsters are going to amaze you with their presentation and delicious flavour. We recommend you get their Hong Kong Style Lobster Mountain. It's perfect if you have a lot of company as the portions are humongous.
Don't forget to try out their Lobster Fried Rice. Another banger, this rice has the most scrumptious taste that you should never miss out on.
Their Steamed Sea Bass is another dish worth the mention. Its steamed without flaw and the meat is sweet, tender, and juicy. It's everything you'll ever want and more!
What to order: Hong Kong Style Lobster Mountain, Lobster Fried Rice, Cantonese Style Black Chicken Soup, and Lemon and Vanilla Macarons.
Address: 4020 Finch Ave E, Scarborough, ON
Website | Instagram | Facebook
5. Sahan Restaurant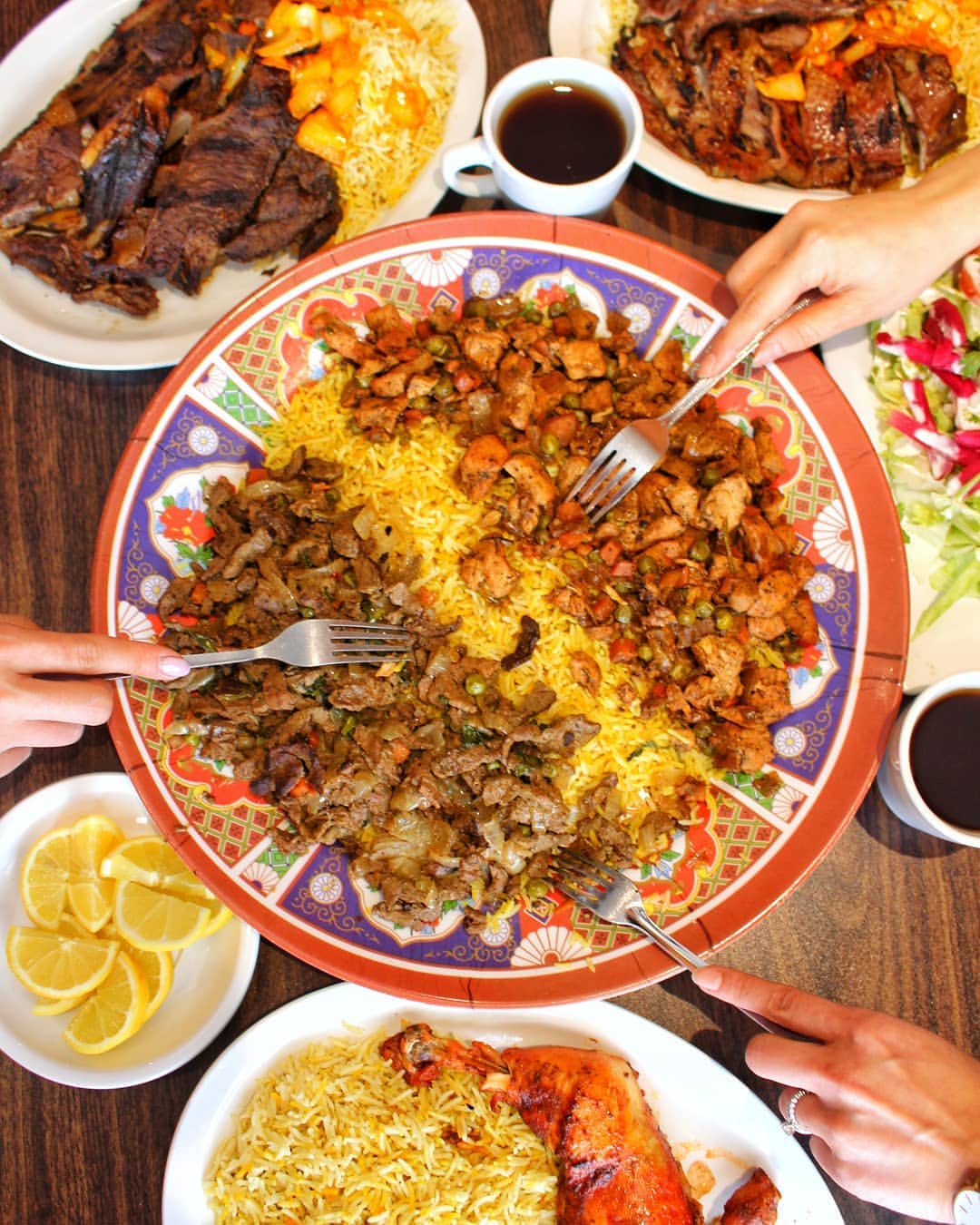 Somali cuisine in Canada? Yes, you've got that right. Sahan Restaurant is home of the best Somalian food in Toronto.
Their casual setting gives that classic cozy atmosphere you would want in any restaurant. The place is spacious with different photos of Somalia that present the resto's concept.
For their food, their T-Bone Steak, Chicken Stew, and Goat Ribs are everything! Their T-Bone Steak is cooked just right. It's so soft and tender that the meat almost falls off the bone. It comes with some Basmati rice, another winning dish.
The Chicken Stew will also take your breath away. Having a touch of lamb taste in it, this is a unique soup that you won't see anywhere else. 
For the Goat Ribs, you won't be let down. It's tender and has that tremendous smokey flavour. This dish is a solid 5/5 star and trying it will definitely make you fall in love with this resto!
We can't forget about dessert. For dessert, you'll thank us for recommending their Milk Cake. It's delicious, has a balanced sweetness, and is insanely creamy.
Another plus is that it's served in a large portion. You'll get your money's worth and you'll leave the place happy, satisfied, and super stuffed!
What to order: T-Bone Steak, Chicken Stew, Goat Ribs, and Milk Cake.
Address: 2010 Lawrence Ave E, Scarborough, ON
Website | Instagram | Facebook
6. Pho Metro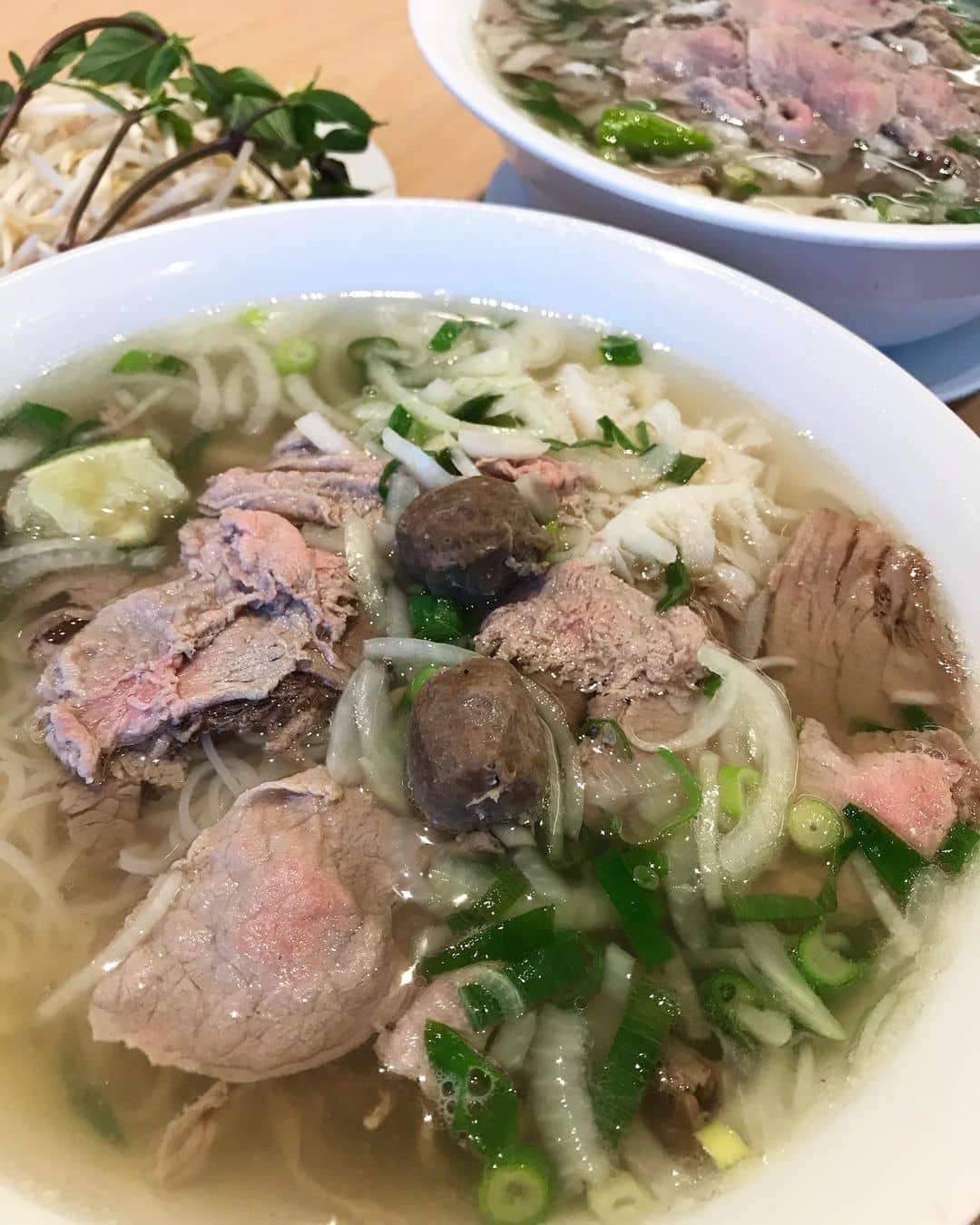 Pho Metro is your place to go for the best-tasting Vietnamese food in Toronto. This Asian restaurant assures that you eat high-quality food in a free and easy surroundings. Their olive green painted walls and industrial lights will make you feel at ease.
The warm lighting and fancy-looking chandelier also make a statement but don't be too intimidated because this place is nothing fancy but you can sure expect their food to be extra special! 
Try out their Fresh Spring Rolls, Vermicelli with Fried Spring Rolls, Pad Thai, and Bun Bo Hue.
The rolls are not too greasy and is cooked to perfection. What you'll love about the Vermicelli is that it's served generously. With its bursting flavors, you'll be filled with a happy tummy.
The Bun Bo Hue, which is a Vietnamese spicy noodle soup made with beef and ham, is exceptional especially if you like mildly spiced food.
The broth was not overly spicy but the spice is still evident and complements the other tasteful flavours. 
What to order: Fresh Spring Rolls, Vermicelli with Fried Spring Rolls, Pad Thai, and Bun Bo Hue
Address: 2057 Lawrence Ave E, Scarborough, ON
Website | Instagram | Facebook
7. Nasib's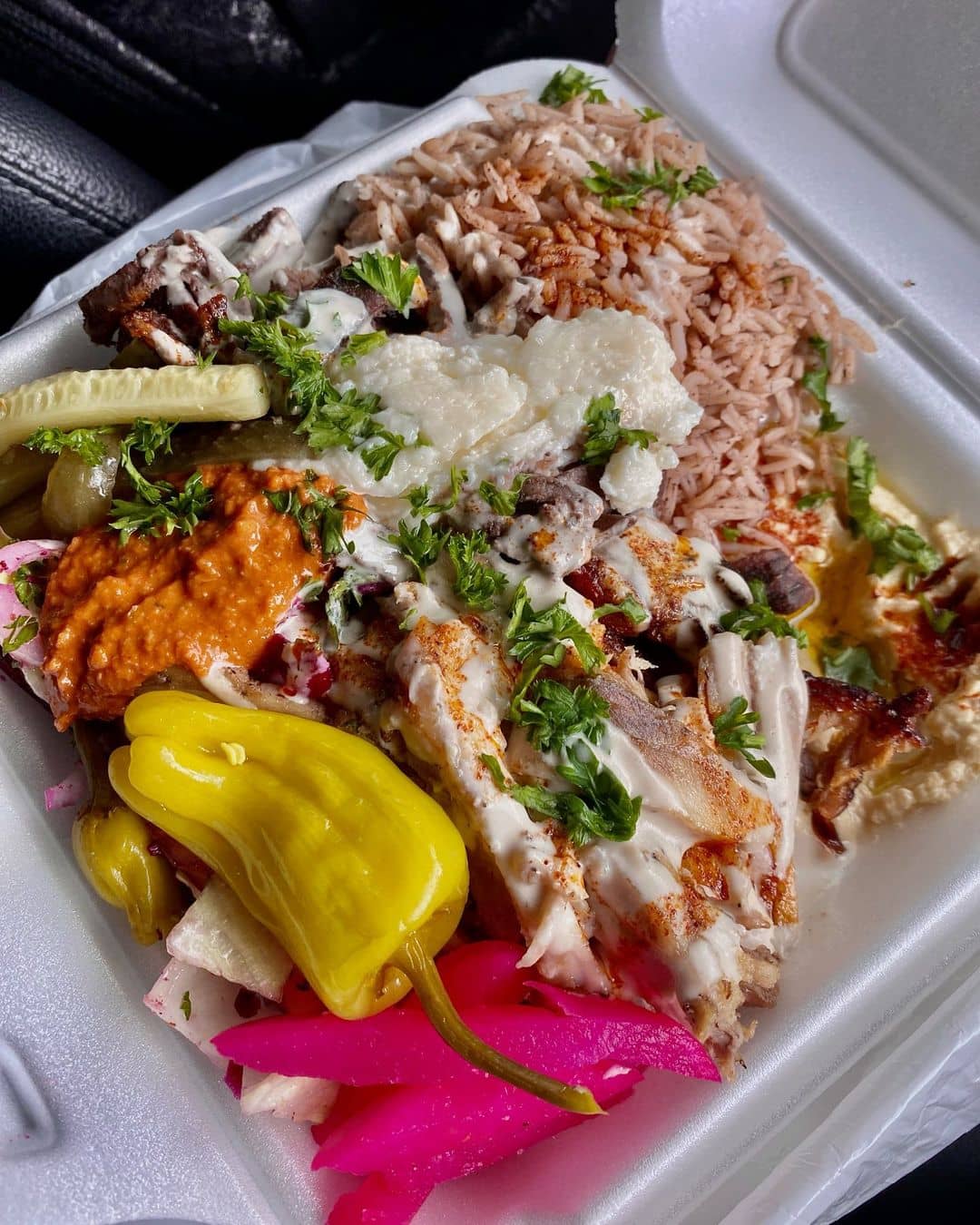 The best Middle Eastern Cuisine takes over Toronto in a form of a simple counter-service restaurant. Known as a can't miss spot, taking some time to eat their phenomenal Middle Eastern food will make you rave about it all week!
Their interior is just like any other counter-service restaurant with pictures of their menu right upfront and comfy casual seats, your stay here is sure to make you chill out and eat a whole lot!
Craving for something that has that out-of-this-world type of deliciousness? Their Falafel Sandwich, Shish Tawooq Sandwich, and Beef or Chicken Shawarma are what you should get.
The Falafel is always crisped and the flavours blend graciously in the mouth. For the Shish Tawooq Sandwich, the chicken breast is incredibly flavored with an added tang and garlicky taste. Add some hot sauce to this, and you'll be in for a savory and filling treat!
Their Beef and Chicken Shawarma has that homemade goodness that is just irresistible. Once you try it out, you'll want to be back for another round right away.
The meat is juicy and well-seasoned, plus with the veggies? There's nothing more you can ask for in a shawarma! 
What to order: Falafel Sandwich, Shish Tawooq Sandwich, and Beef or Chicken Shawarma
Address: 1867 Lawrence Ave E, Scarborough, ON
Website | Instagram | Facebook
8. Kathy's Grill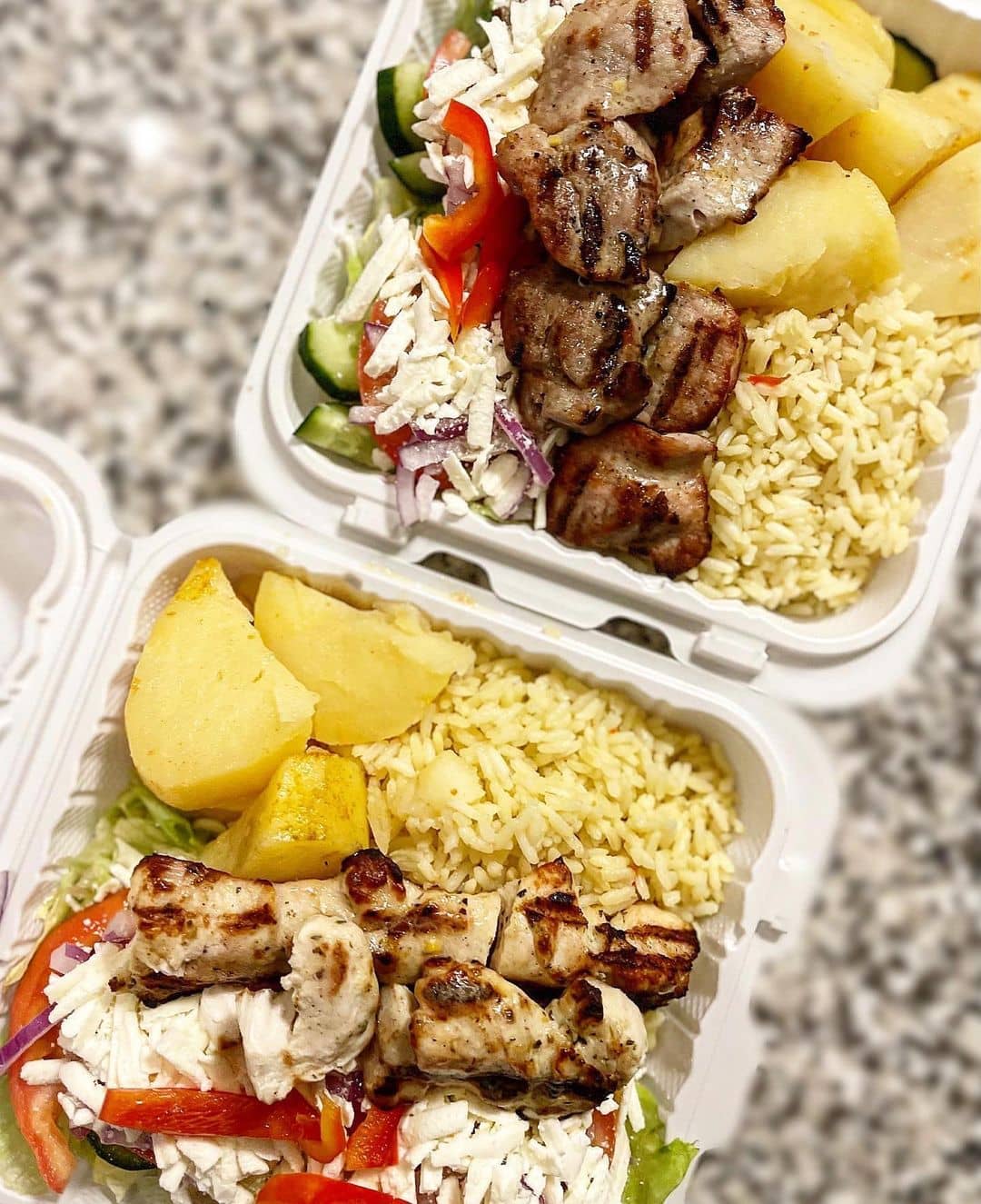 Kathy's Grill is a hidden gem for a taste of Greek in Scarborough! Its inviting and cozy atmosphere surely does the job of enticing people to come back every time.
It's a takeout spot which means it's a quick grab-and-go type of restaurant but the ambiance of the place remains comfy.
Their Chicken Souvlaki Dinner is one for the books and trying this out will leave you as astonished as ever!
The flavours are on point, the portions are huge, and the Souvlaki itself is super fresh. If there's one thing you should get in Kathy's Grill, this is it because this dish never fails! 
You should also try out their Chicken Souvlaki on a Bun, it's a dish for the gods. This homemade sandwich is amazing and juicy. Unlike your typical burgers, it's special since it's customizable. You can choose your own toppings and sauces.
​Gyro on a Pita is another top-quality sandwich that is appetizing up until the last bite. The seasoning is bursting with flavors and is just simply delicious. The twist of spices is very dominant and has that kick of uniqueness to it.
What to order: Chicken Souvlaki Dinner, Chicken Souvlaki on a Bun, and Gyro on a Pita.
Address: 1158 Kennedy Rd, Scarborough, ON
Website | Instagram | Facebook
9. Blackhorn Steakhouse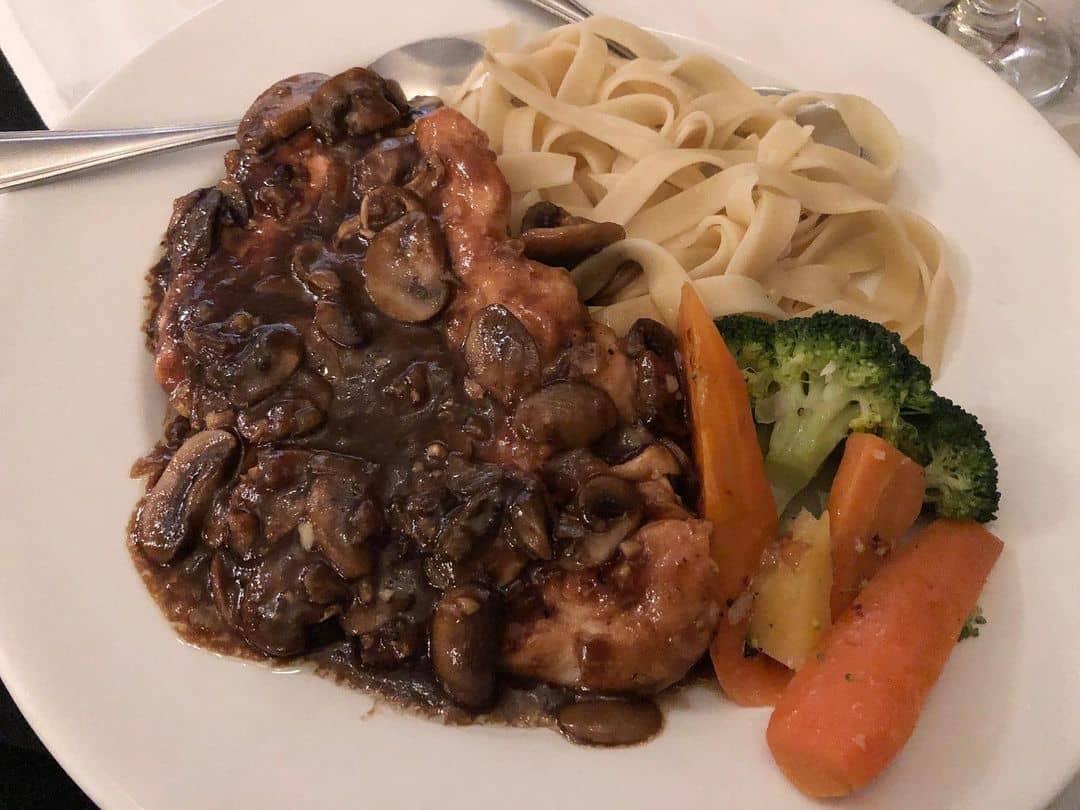 Blackhorn Steakhouse is your elegant steakhouse that serves the finest lamb, veal, seafood, and beef. This is another restaurant for those special days with special moments.
Its posh style gives off a cozy vibe. The chandeliers, warm lights, and classy paintings make up for the elegant ambiance which is perfect for intimate moments.
For your appetizer, try out their Blackhorn Garlic Bread. It has a unique dash of flavour to it making it heavenly.
Give their Rack of Barbecued Back Spareribs a try if you want a savory and flavourful taste of special ribs. It's smothered in their very own sauce making it extra scrumptious.
Another good thing about it is its amazing texture. It's so tender you could cut it with a butter knife. It's not worth missing out on, that's for sure. 
The Ribeye Steak is also another cant-miss dish! With some asparagus, broccoli, mushrooms, and roasted potatoes, you're going to be stuffed with all of its goodness. Just like any of their meat, the texture is on point and the flavors always stand out.
Pair it with a wine like Fuzion Shiraz Malbec, expect your dining experience is one like no other.
What to order: Blackhorn Garlic Bread, Rack of Barbecued Black Spareribs, The Ribeye Steak, and Fuzion Shiraz Malbec.
Address: 251 Ellesmere Rd, Scarborough, ON
Website | Instagram | Facebook
10. Johnny's Hamburgers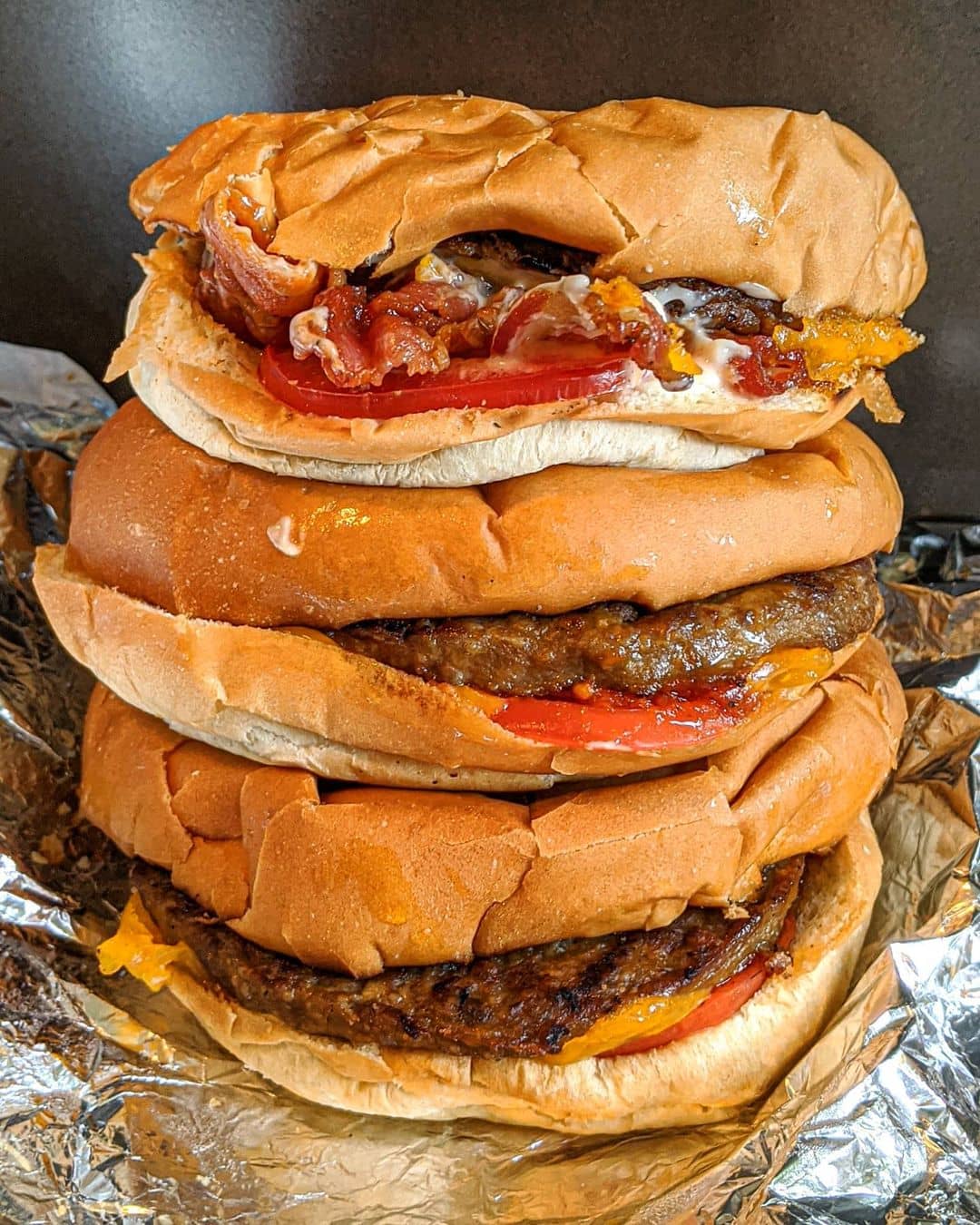 Once you taste Johnny's Hamburgers, we promise you that there's no going back. You'll want to have a taste with every chance you can get! I
t's typically a take-out spot but you can still somehow dine in outside on their small chairs and tables. If you don't mind dining outside, staying here will be easy as pie for you.
It's breezy and has a tranquil ambiance. With a touch of greek goodness on their burgers, we're sure you will love this. 
First things first, trying out their Banquet Burger will not make you regret it! It's served generously, has some crazy delicious toppings, has juicy meat, and lastly, has an amazingly good flavour. Request to cook the bacon well done and prepare to be in awe again!
The Souvlaki On A Bun is another dish you will absolutely fall in love with. You can really taste the Greek flavour in the Souvlaki, making it yummier and yummier the more you eat it up.
Don't neglect their Fish and Chips. Fish and Chips are always a good old staple and here in Johnny's Hamburgers, we can assure you that your obsession for Fish and Chips will grow stronger. It's nothing posh but their taste, texture, and preparation are a total banger.
What to order: Banquet Burger, Souvlaki On A Bun, and Fish and Chips.
Address: 2595 Victoria Park Ave, Scarborough, ON
Website | Instagram | Facebook
11. The Real McCoy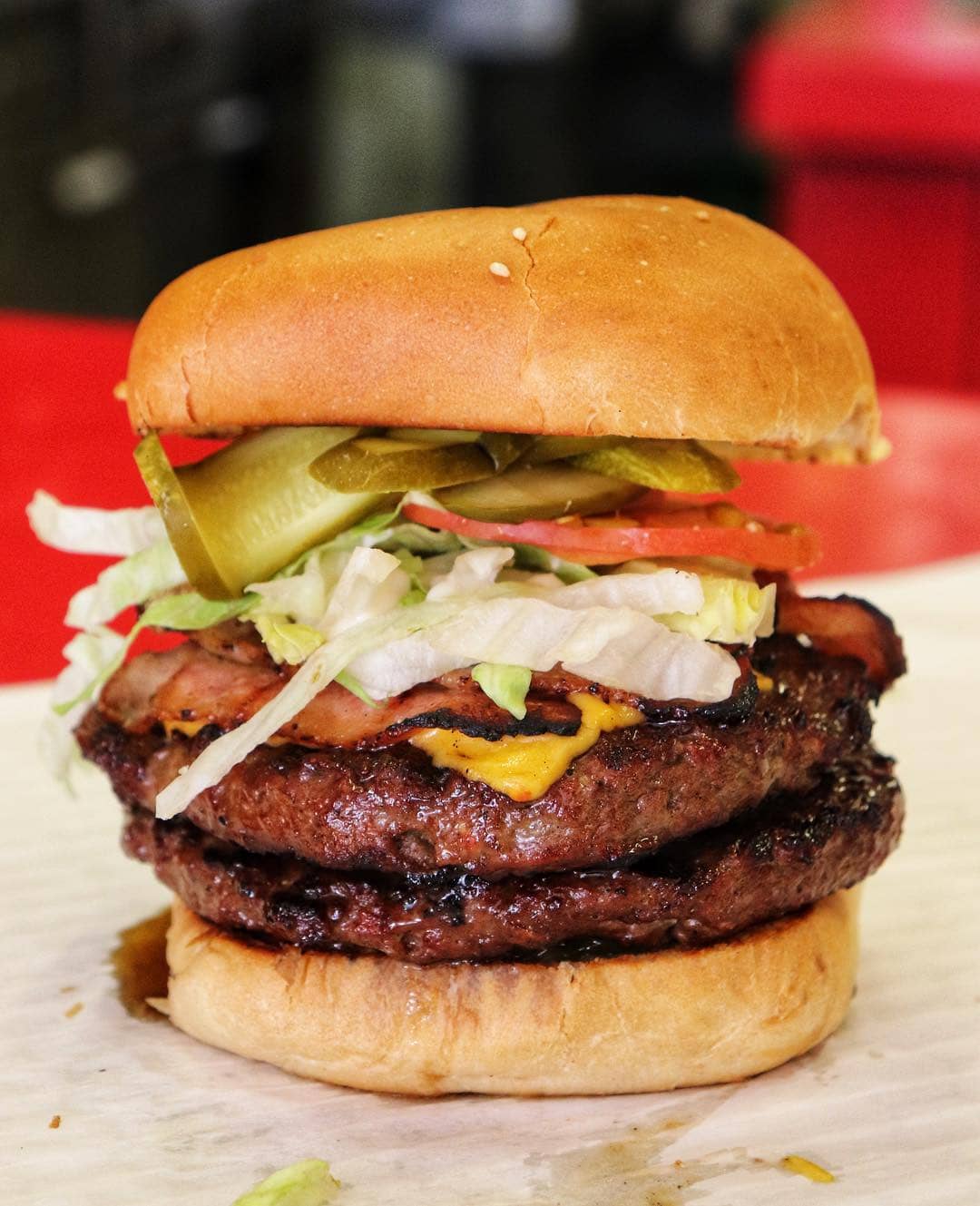 Nothing is better than burgers and pizza in an easy-going environment. At The Real McCoy, this is exactly what you get but even better!
The wooden interior and historical photos plastered on the wall gives an old-school restaurant theme. It has a homey vibe that gives eating good burgers in this place a nostalgic vibe back home. 
Their best mouth-watering burgers are their Home Burger, Mojo Burger, and Chicken Souvlaki On A Bun. The Home Burger is insanely tasty and you can tell that it's made with utmost love.
Their Mojo Burger is one of their signature burgers and all the rave about this burger is completely real! The ingredients are fresh and the patty is rich and juicy.
For the Chicken Souvlaki On A Bun, this crowd-pleaser burger is jaw-dropping with the appetizing taste of poutine.
If you're craving some classic pizzas, order their Pepperoni Pizza! Even with its classic taste, it's known to be one of the best! They make their pizzas always fresh out of the pan, crunchy on the crust, and filled with oh-so-goodness. The pepperoni and the melted cheese just blend amazingly.
What to order: Home Burger, Mojo Burger, Chicken Souvlaki On A Bun, and Pepperoni Pizza.
Address: 1033 Markham Rd, Toronto, ON
Website | Instagram | Facebook
12. Pizza On Fire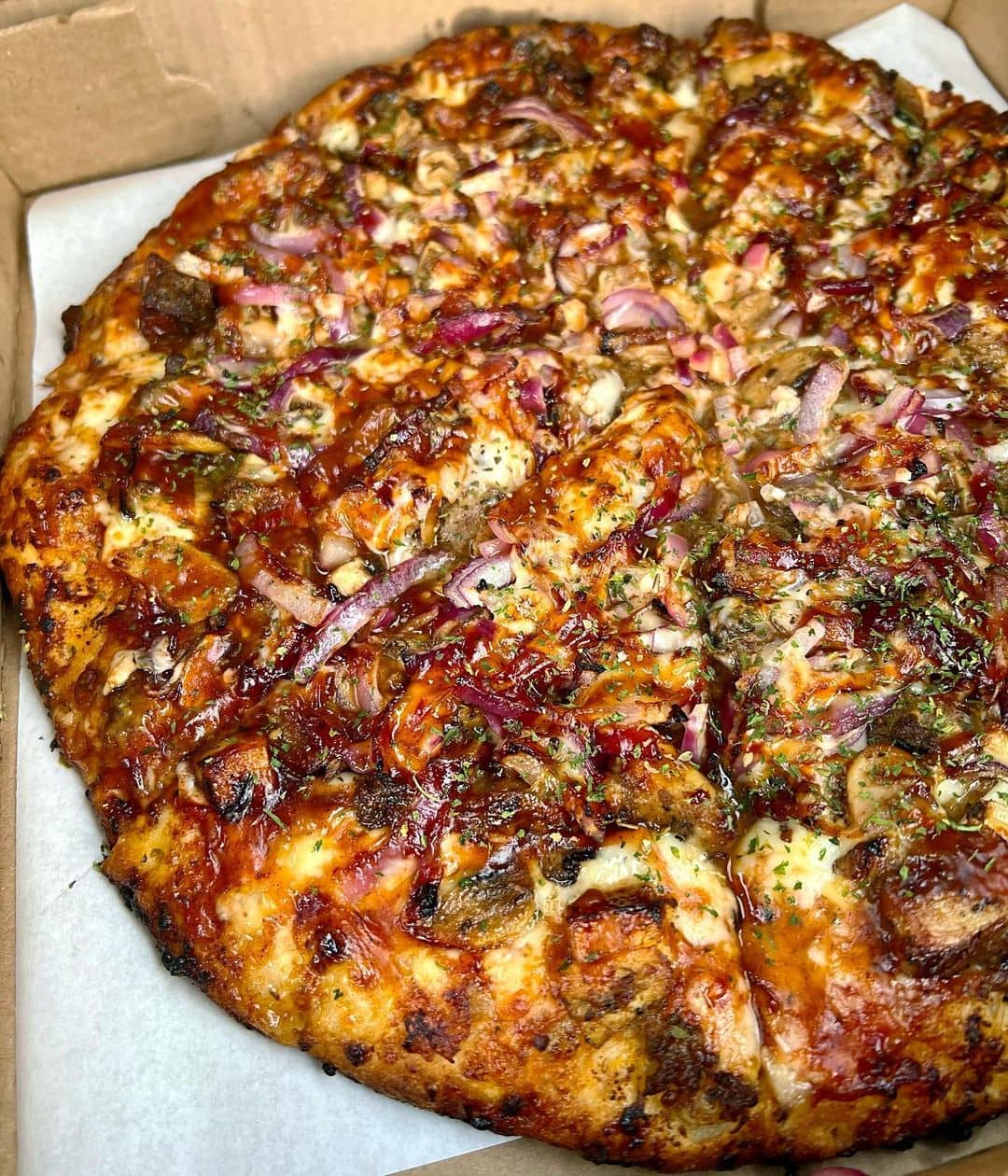 Pizza On Fire is the place to count on when it comes to firing up creative pizzas, tasty burgers, and delectable snacks! Just another takeout and delivery spot, Pizza On Fire doesn't usually do dine-ins but they do have a small chair and table if ever you prefer to stay for a quick sit-down pizza sesh.
The place has a casual interior and not so many decorations, just the aroma of freshly made pizza. And trust us, it's enough to make you go wild for it!
If there's something here that's worth every penny, it's their Tandoori Chicken Pizza, Smoked Salmon Pizza, Hawaiian Pizza, and their Philly Steak Pizza. The Tandoori Pizza has the most top-class ingredients and it's seen in the overflowing toppings. Plus the sauce was just delightful and with the added avocado toppings? It's pizza for a king!
The Smoked Salmon Pizza is definitely one to keep you coming back to this place. The combination of cream cheese, red onion, and smoked salmon is like a match made in heaven! It makes all the difference in the pizza.
What to order: Tandoori Chicken Pizza, Smoked Salmon Pizza, Hawaiian Pizza, and their Philly Steak Pizza.
Address: 880 Ellesmere Rd Unit 10, Scarborough, ON
When it comes to good food, saying no is almost a crime. If you think it ends here, well not really. There's always room for more! Because food is life, here's our list of the best restaurants in Toronto that you will surely enjoy!
How We Create Our "Best" Lists
All Noms Magazine's "best" lists are created using multiple factors and signals to help readers find the best restaurants, things to do, and places to stay at. Some of these factors and signs include personal experiences, correspondence with locals, and compiling experiences from review sites.
Each list is also created to be balanced (in terms of price, cuisine type, ambiance, and more) as possible. This means that the lists are not specifically created in ranking order. You should be comfortable picking from any of the spots on the list and generally have a good time. But of course, YMMV (your mileage may vary) and everyone may have different experiences/palates.