Want to spend quality nights and enjoy exquisite dishes right in Yorkville? You've come to the right place!
Yorkville has always been known for its elegant shopping and dining, so, no doubt that many of the highly rated restaurants in Toronto appear to be there. Varying from traditionally custom dishes to uniquely flavourful vegetarian options, Yorkville is sure a perfect place to enjoy your meals!
Without further ado, here are our picks of the 12 best Yorkville restaurants gathered all for you:
1. Alobar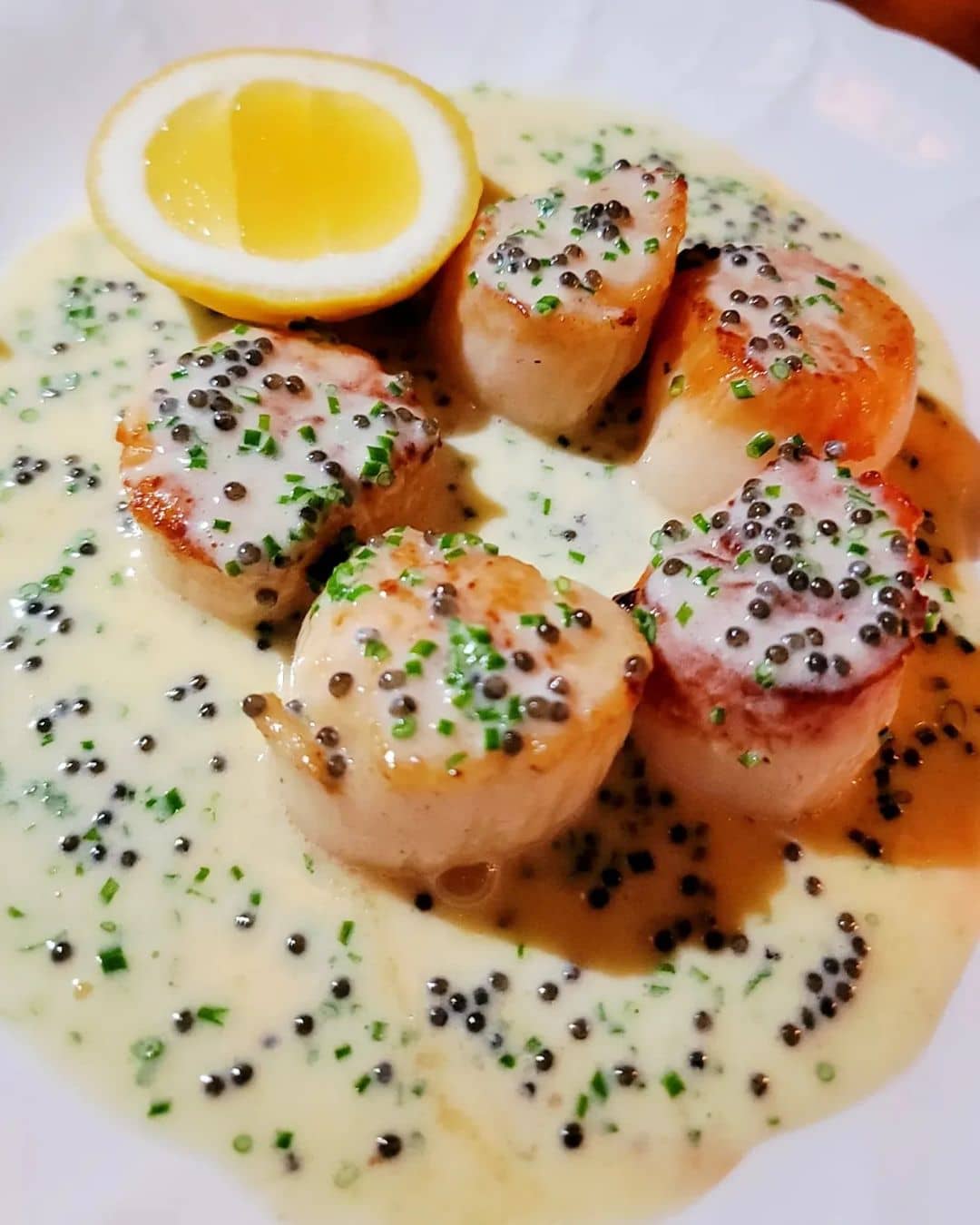 Tucked away in a small courtyard in Yorkville, Alobar is truly an experience you don't want to miss. Embracing you with that simple "go-to" decorations and comfortable atmosphere, Alobar will serve you the freshest seafood with genuine hospitality.
One different thing about Alobar is you will be offered a fresh and definitely, alcoholic cocktail to begin your dinner. For the food, if you want something nice and light, try their famous Tuna Tartare, which comes with the freshest chunk of tuna and watermelon shavings to give you that sweet, juicy, and tasty experience. A tender and delightful Hokkaido Sea Scallop is recommended, too.
And for meat lovers, Braised Short Rib is a must for your main course! So moist and soft, and deliciously seasoned as well!
What to order: Tuna Tartare, Hokkaido Sea Scallop, Alobar Wedge Salad, Confit Duck Pappardelle, Braised Short Rib
Address: 162 Cumberland St, Toronto, ON M5R 1A8
Website | Instagram | Facebook
2. Buca Osteria & Bar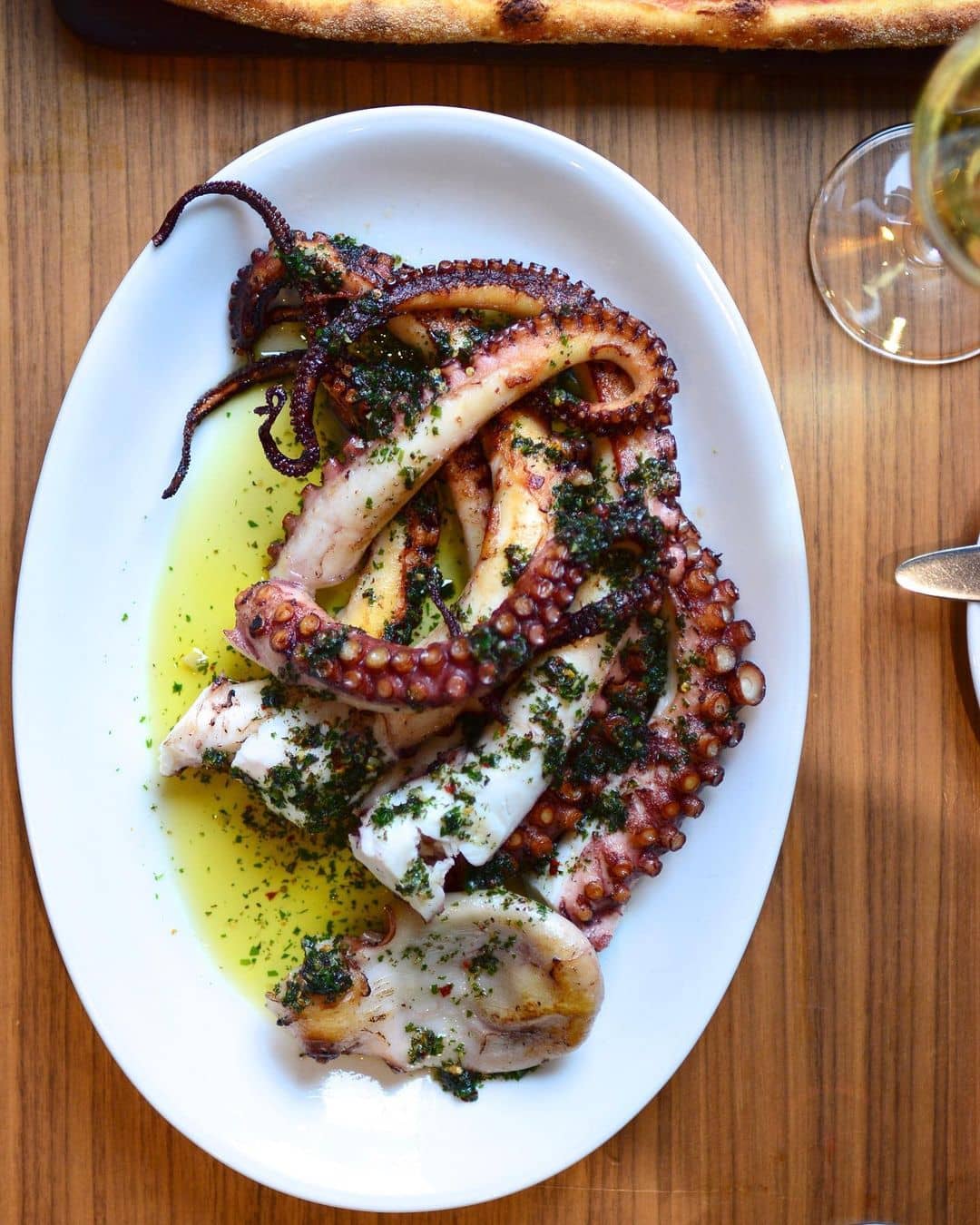 Are you looking for authentic Italian dishes to satisfy your tummy? Being rated in the top 5 of Canada's Top 100 Best Restaurants, we promise Buca Osteria & Bar won't let you down!
More than an Italian restaurant, Buca offers you to experience their trademark inventive, rooted in the beautiful Italian cuisine right in the heart of Yorkville. Featuring a modern and delicately open kitchen, you will get to see how they make stunning and delicious dishes.
Try their "best-seller" Bigoli, and you will know why their pasta's reputation is always at the top. Serving with noodles that are perfectly al dente and coated in duck offal ragu, you will get amazed at how rich flavor of this dish!
Always ask for pizzas when you come to Buca since their pizzas are the best, and we highly recommend Tartufo, which tastes lovely with truffles.
P.S. Their menu is changed frequently due to the seasonality of ingredients and may differ depending on your reservation.
What to order: Bigoli, Tartufo, Nodini, Branzino
Address: 53 Scollard Street, main entrance via Yorkville Avenue through the Four Seasons Courtyard, Toronto, ON M5R 0A1
Website | Instagram | Facebook
3. Trattoria Nervosa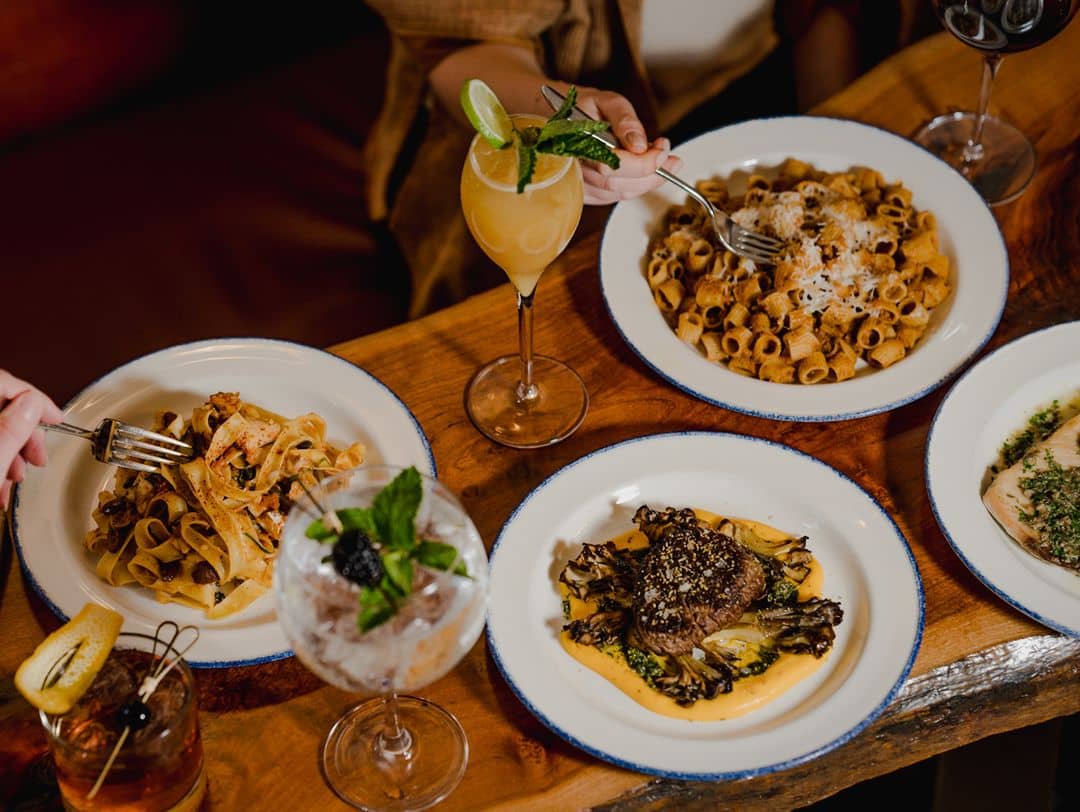 We would love to show you Tratorria Nervosa, where you can discover and enjoy impressively tasty Italian dishes and that "home feeling" at the same time. Nervosa puts care not only in their food and drinks but also in the "gathering moments" when you are with your loving family enjoying home-cooked food with warming feelings.
If you are into that savory, mushroomy, and earthy flavor, do not miss out on their Risotto Nervosa. Creamy and rich in mushroom flavor sauce with tender-fork short rib will amaze you.
Mafalde Al Funghi is an all-time favorite, too, with four different mushrooms in a light cream sauce covering made-from-scratch pasta.
Not a mushroom-lover? Try Calamarata Gamberi E Zucchine and enjoy their amazingly fresh pasta.
P.S. Nervosa doesn't take reservations, so make sure you are not in a rush or just come early!
What to order: Risotto Nervosa, Mafalde Al Funghi, Calamarata Gamberi E Zucchine, Classica Pizza
Address: 75 Yorkville Ave, Toronto, ON M5R 1B8
Website | Instagram | Facebook
4. PLANTA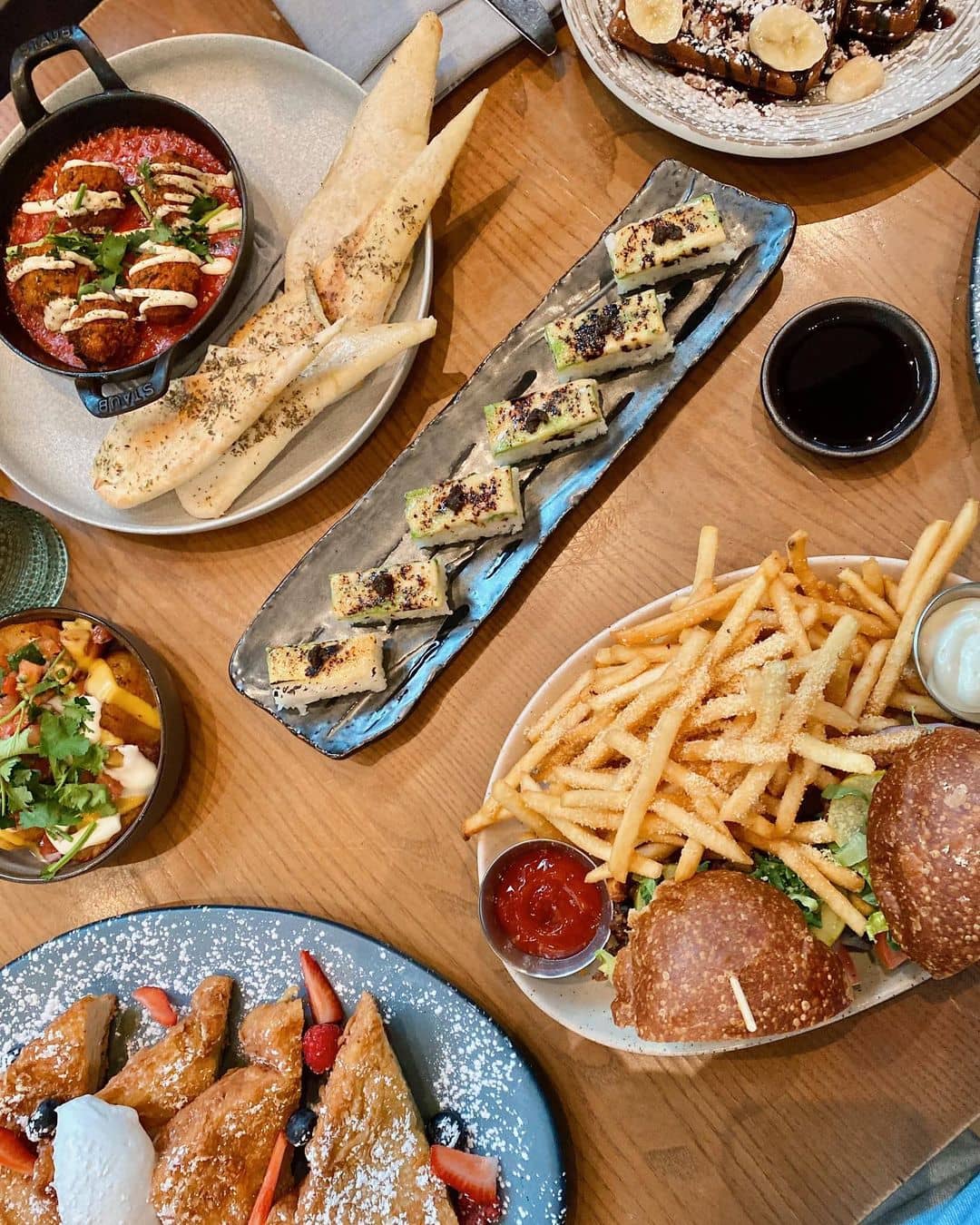 Are you looking for something different and inspirational as well? We proudly introduce you to PLANTA, where you will find plant-based dining not the same anymore! In the hope of inspiring people about the power of plants, PLANTA has been working tirelessly to bring you the most pleasant plant-based meals and amaze you with their outstanding dishes.
Bang Bang Broccoli is something to "go-to"! Crispy broccoli with well-complimented peanut sweet chili sauce will give you excitement because of the tasty flavor and light aftertaste.
Want something creamy and savory? Udon Noodles with shaved truffles is just right for you! If you are more into crunchiness and freshness, try the Lettuce Wrap, which has that spicy and delightful taste with kimchi and pickled cucumber.
What to order: Bang Bang Broccoli, Udon Noodles, Lettuce Wrap, Lasagna, Japanese Sweet Potato
Address: 1221 Bay St., Toronto, ON M5R 3P5
Website | Instagram | Facebook
5. Joso's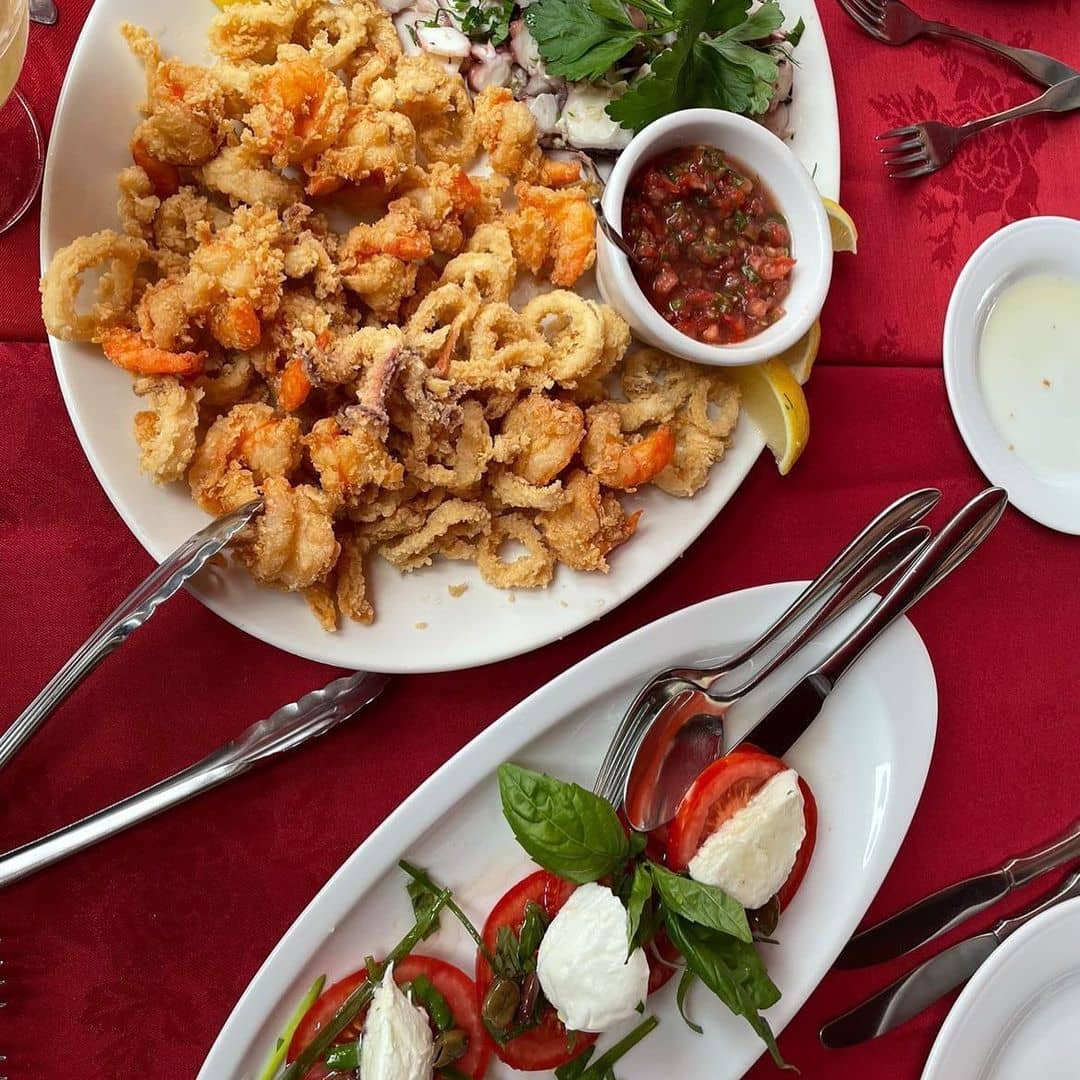 How can we forget about Joso's? One of the most iconic, full of stories and historic seafood restaurants you can ever find in Toronto! The restaurant is in Mediterranean eclectic style, so be ready to experience that "nostalgic" and "art" feeling from the exterior to the interior. But still a very comfortable and cozy venue!
Their Grilled Octopus is so famous that every new customer has to ask for one! Make sure you try it too! The octopus is nicely seasoned and grilled, so you can easily taste the sweetness and freshness of the ingredient.
Nero Risotto is a worth-highlighted dish and worth trying, too! You can be intimidated by its look at first, but don't be fooled. It must be a reason why this dish is their top-secret family recipe! And it does stain your teeth, so make sure you have a glass of white wine ready.
What to order: Grilled Octopus, Nero Risotto, Calamari and Shrimp Kornati, Alla Marinara Spaghetti
Address: 202 Davenport Rd, Toronto, ON M5R 1J2
Website | Instagram | Facebook
6. Aburi Hana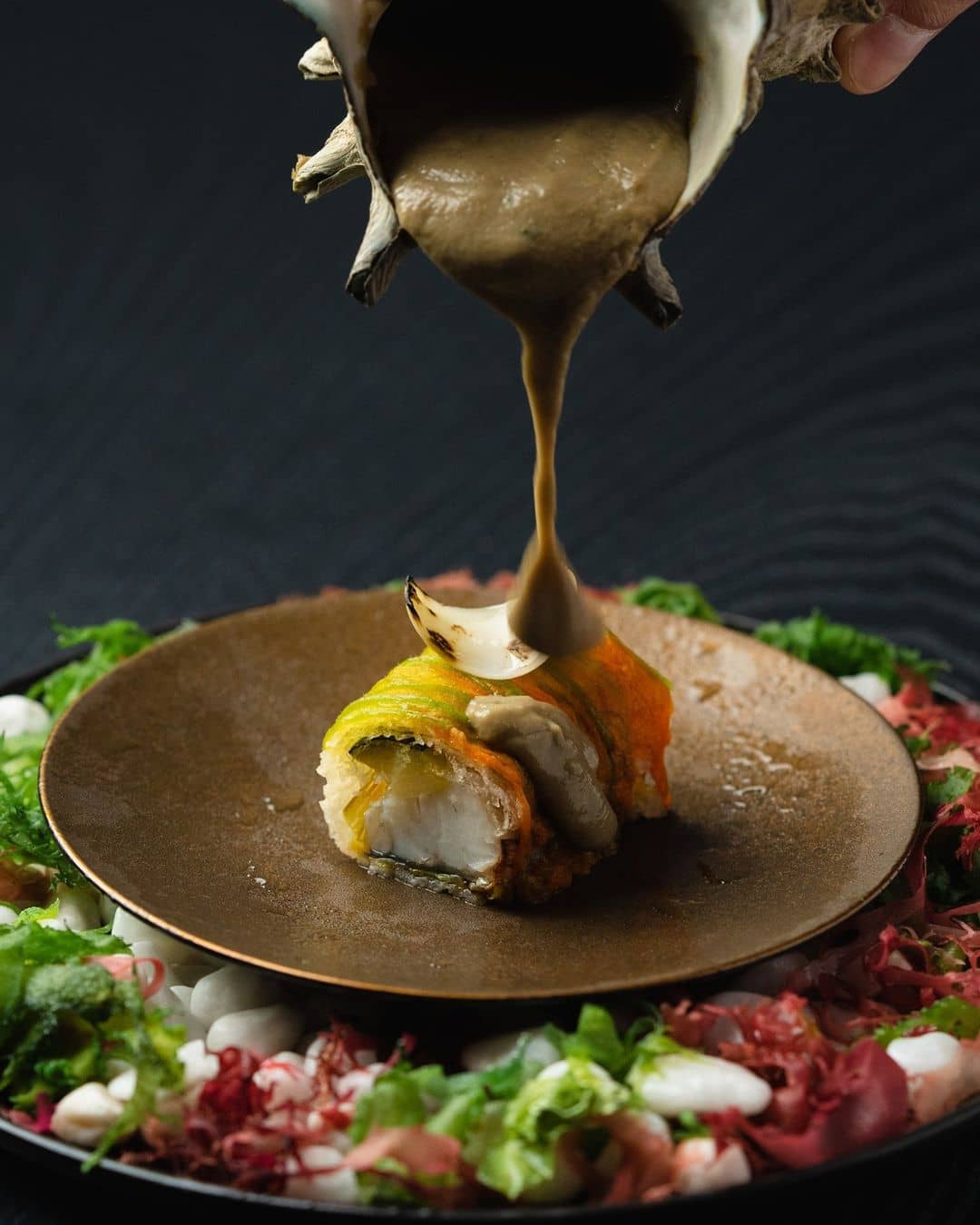 If you're looking for an authentic and fancy Japanese meal, Aburi Hana is the ideal place for you! The love and passion in every dish are there. Besides, their gorgeous presentation of the food and the inspirational story behind each of them will undoubtedly stun you. What a true gem right in the heart of Yorkville!
We highly recommend Aburi Mizayaki Wagyu when you can taste the beef so differently (in a positive way!), and it goes so well with their unique egg yolk sauce. Maguro Flower with a beautiful presentation and the tastiness of the fresh fish with all the elements will surprise you!
Don't forget to try the Wasabon Ice Cream, which promises to give you a deep impression with delicate sweetness but in a more exciting way.
What to order: Aburi Mizayaki Wagyu, Aburi Kamasu Nigiri, Maguro Flower, Wasabon Ice Cream
Address: 102 Yorkville Ave, Unit 4 Lower Level, Toronto, ON M5R 1B9
Website | Instagram | Facebook
7. Café Boulud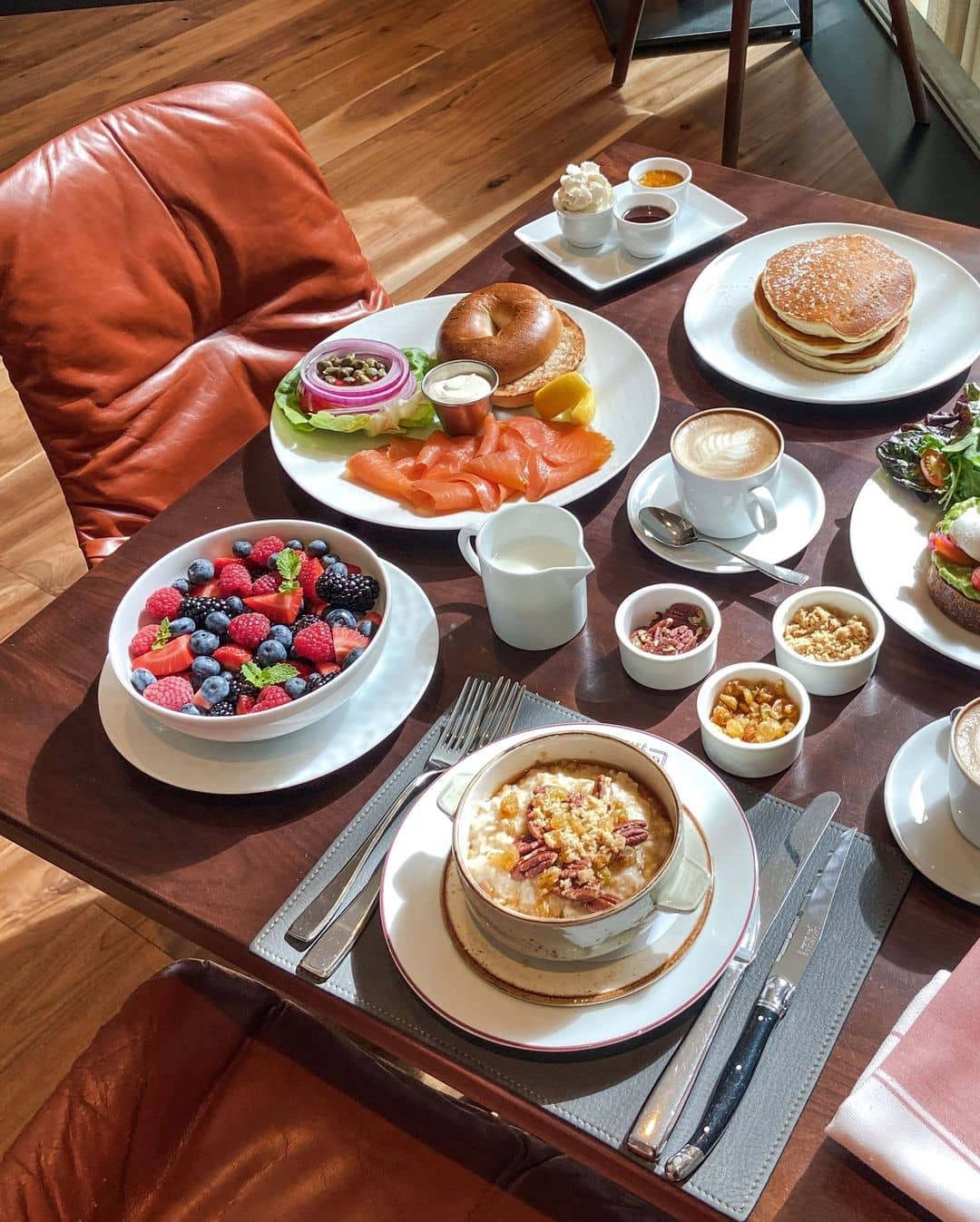 Situated in the flagship Four Seasons Hotel Toronto, Café Boulud proudly introduces to you their soulful menu deeply rooted in the beautiful French tradition, set in the style of a vibrant French brasserie. If you are in the mood for some outstanding classic French dishes and impeccable service, welcome to Café Boulud!
The Oysters are the perfect start for classic French dining, but we would love to show you another star of the show – the Steak Tartare! The quail egg yolk is so well-blended with the beef that you surely can't help having another bite.
And for our friends who have a sweet tooth, Coulant with creamy and sweet chocolate molten cake will be a perfect ending for your lovely meal.
What to order: Oysters, Pacific Wild Shrimp, Steak Tartare, Alberta Lamb, Coulant
Address: 60 Yorkville Ave, Toronto, ON M4W 0A4
Website | Instagram | Facebook
8. Sassafraz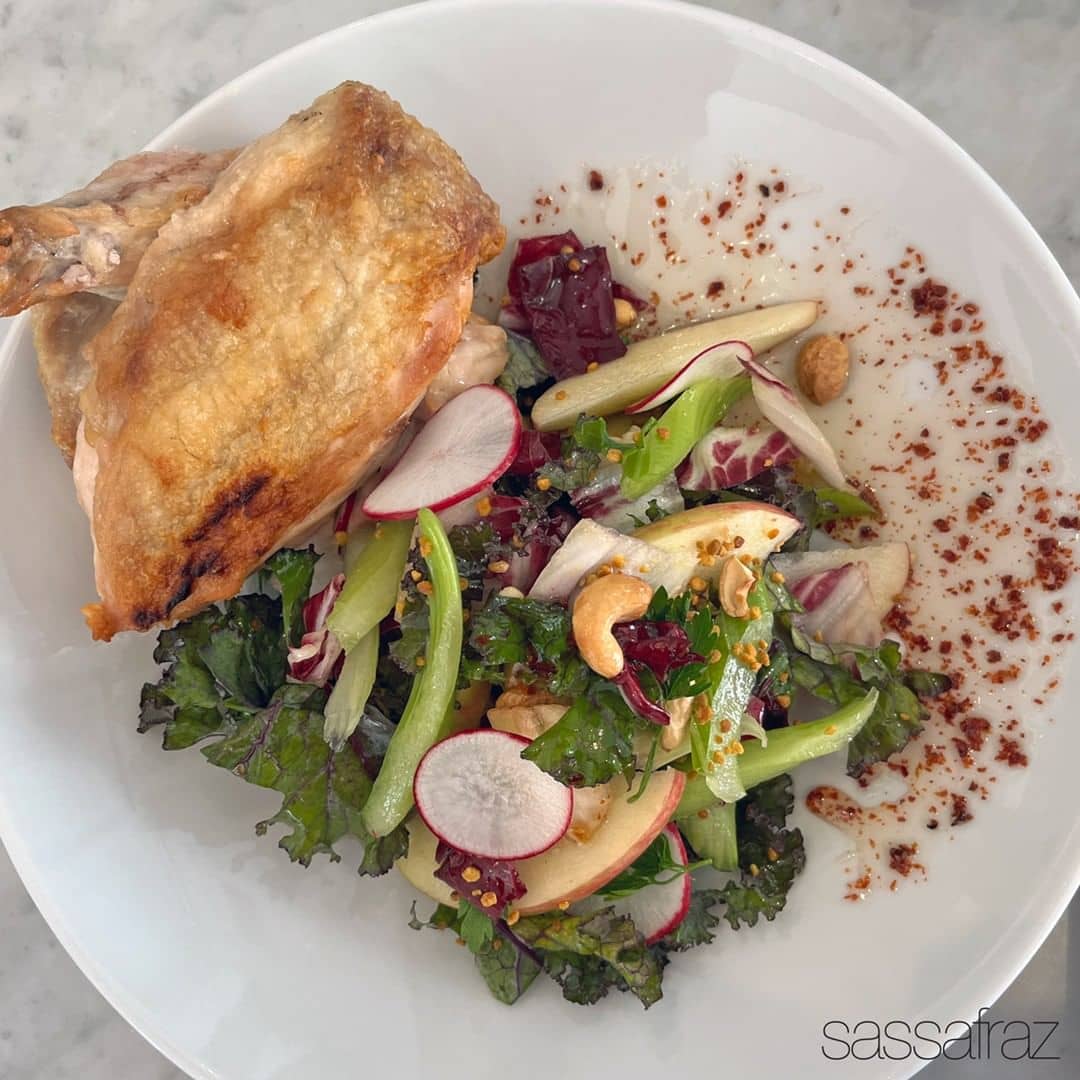 Being one of the most romantic restaurants in Toronto, Sassafraz will amaze you with the elegant and minimalist interior but still so fresh and relaxing. And enjoying food with their beautiful lush wall of living plants on the side is a worth trying experience.
Try Mac n' Cheese! You're not hearing us wrong! Their surprisingly flavorful Mac n' Cheese with some truffle essence is so delightful that it always stays on top of the list.
Shrimp Campanelle is something to "go-to" when you don't know what to choose from the menu. The roasted pepper adds a smoky and tangy aftertaste to the shrimp, which makes the dish more remarkable.
P.S. They have Happy Hour at 5-7 PM from Monday through Friday, which includes a lot of spectacular deals for you and amazing dishes that aren't on the normal dining menu as well!
What to order: Mac n' Cheese, Shrimp Campanelle, Cured Meat Board, Pistachio Crusted Ahi Tuna Salad
Address: 100 Cumberland St, Toronto, ON M5R 1A6
Website | Instagram | Facebook
9. MIMI Chinese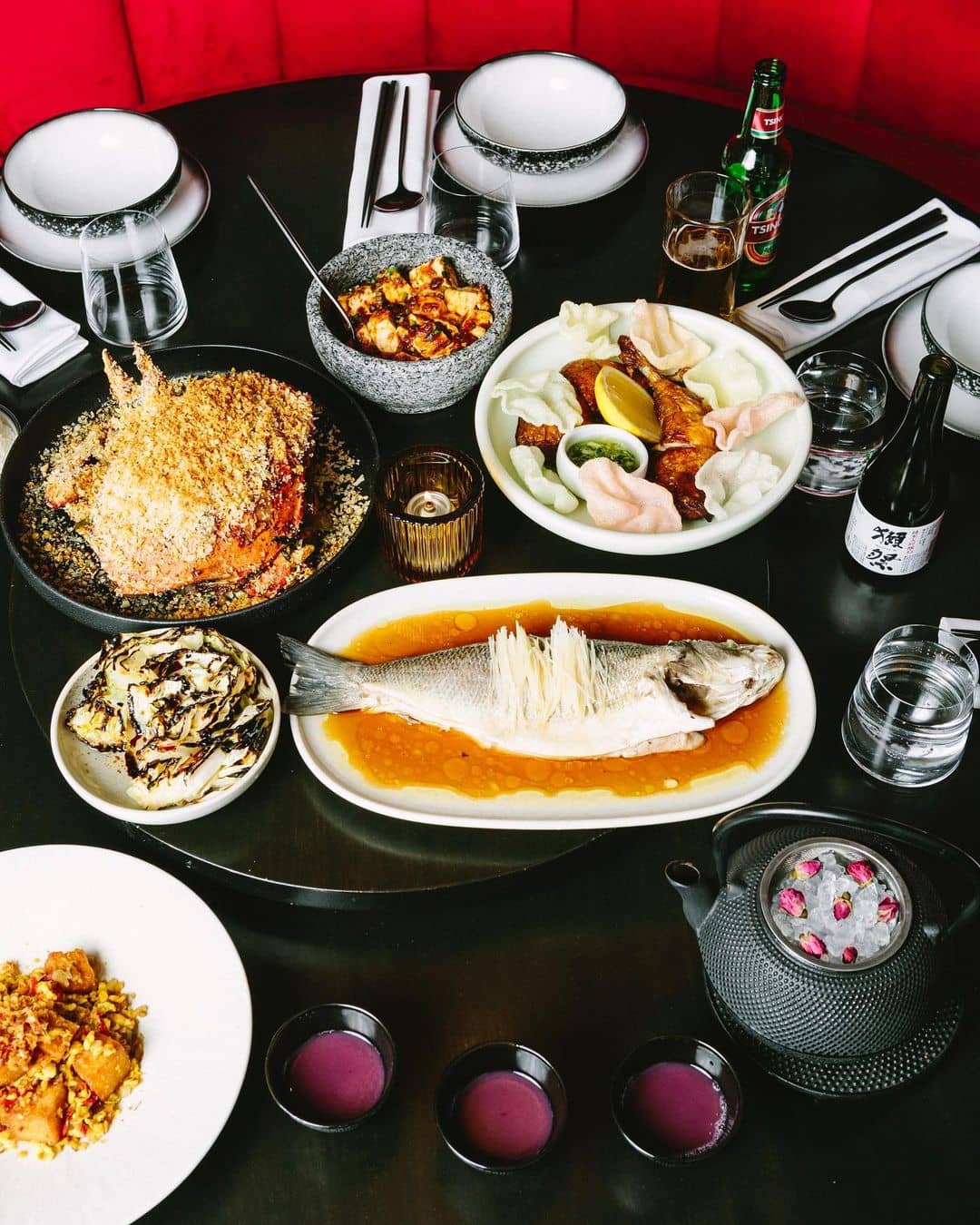 MIMI Chinese is somewhere you want to go once in your life. Not only because of the culture but also because their food can bring you back to loving moments in the past, which you always appreciate when you get older.
Shrimp Toast is a must-order for your starter. This dish has been an all-time favorite dish, which comes with crispy shrimp served with delicious mustard sauce, so make sure you will try it!
Hidden Cripsy Chicken will get you excited while having your meal when you have to dig through the chilies mountain to find the flavorful pieces of popcorn chicken. So creative!
What to order: Shrimp Toast, Hidden Crispy Chicken, Four Foot Belt Noodle, Oolong Sundae
Address: 265 Davenport Rd, Toronto, ON M5R 1J9
Website | Instagram | Facebook
10. The Oxley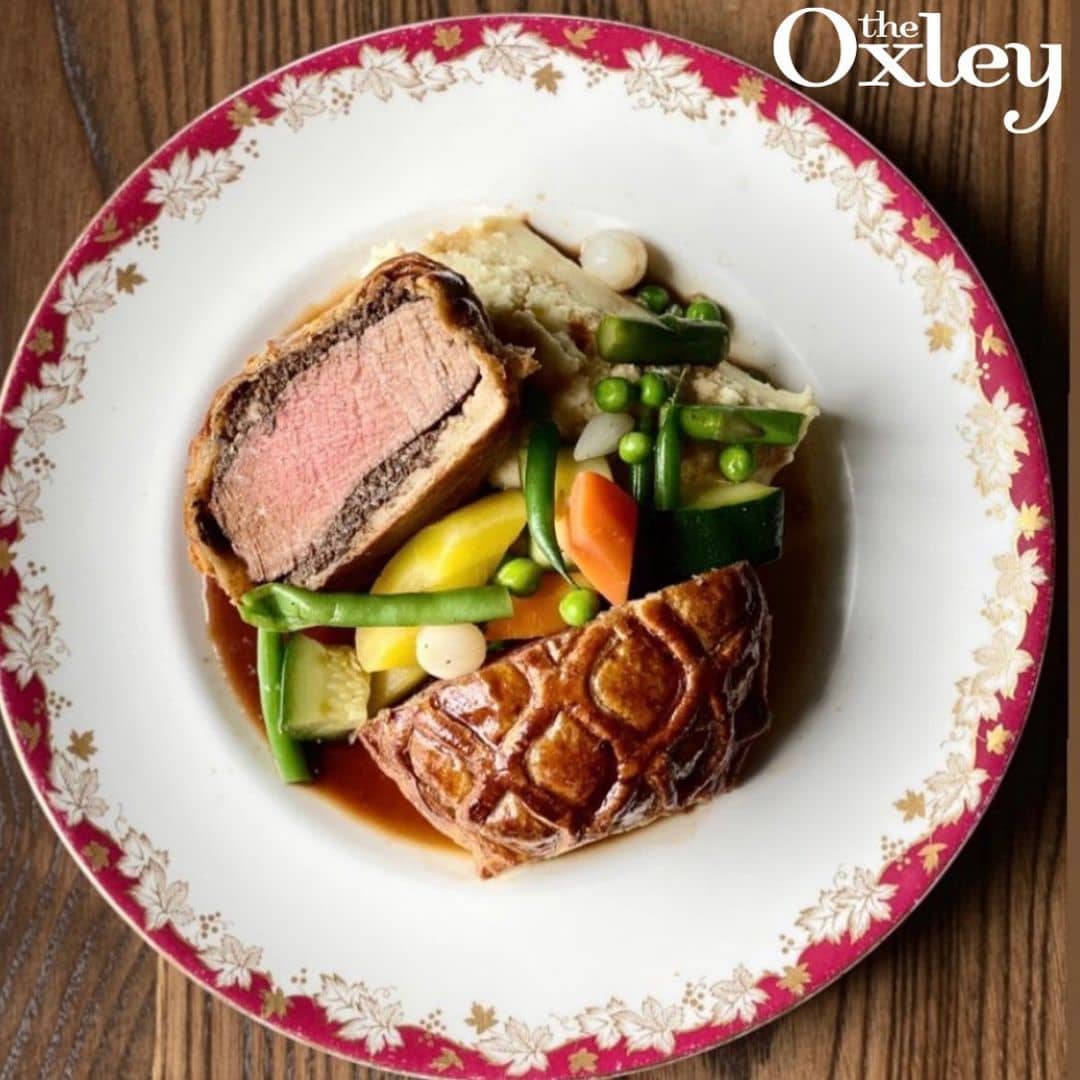 Located right in the heart of Yorkville, The Oxley stands out because of their sophisticated British dishes, which undoubtedly satisfy your hunger. With woody decorations, you will feel embraced by the cozy and loving atmosphere.
Since we're talking about Britain, how can we forget their worldwide well-known dish – Fish & Chips! At The Oxley, you will experience the most exquisite original flavor, which smells and tastes like heaven! Asparagus Salad with Brulee Parmesan Custard is so delicious that you keep eating until nothing is left.
What to order: Fish & Chips, Asparagus Salad with Bruleé Parmesan Custard, The Oxley's Full English, Pigs In Blankets With Oxford Sauce
Address: 121 Yorkville Ave, Toronto, ON M5R 1C4
Website | Instagram | Facebook
11. ONE Restaurant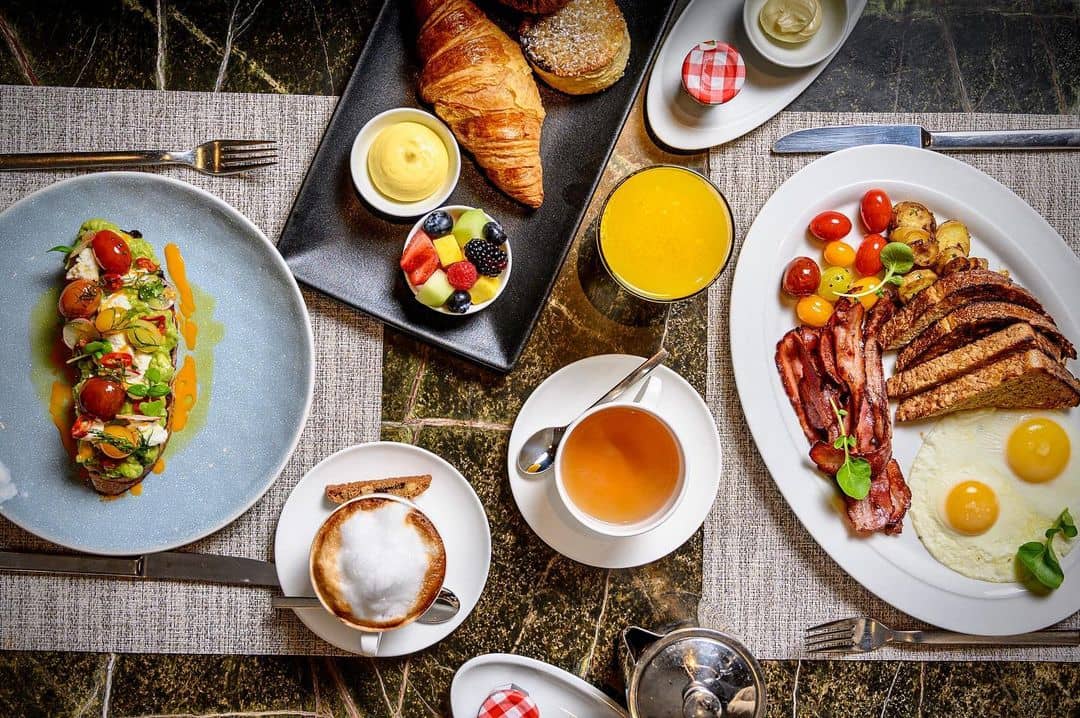 Luxurious and elegantly modern! Right in the chic Hazelton Hotel, ONE Restaurant provides you with a world-class bar, spacious tree-lined patio, and a scrumptious dining room for unforgettable dining moments.
A spoon full of buttery lobster with exquisite flavor is what you'll get when you ask for Lobster Spoons. Each dish is cooked perfectly and nicely plated. Worth every penny! Albacore Tuna Sashimi is so rich, tender, and tasty that you'll want to get a second plate.
P.S. They do have various menus depending on the time and date, so make sure you'll check their menus on the website before going!
What to order: Lobster Spoons, Albacore Tuna Sashimi, Korean Chicken Tacos, Beef Carpaccio
Address: 116 Yorkville Ave, Toronto, ON M5R 1C2
Website | Instagram | Facebook
12. Flo's Diner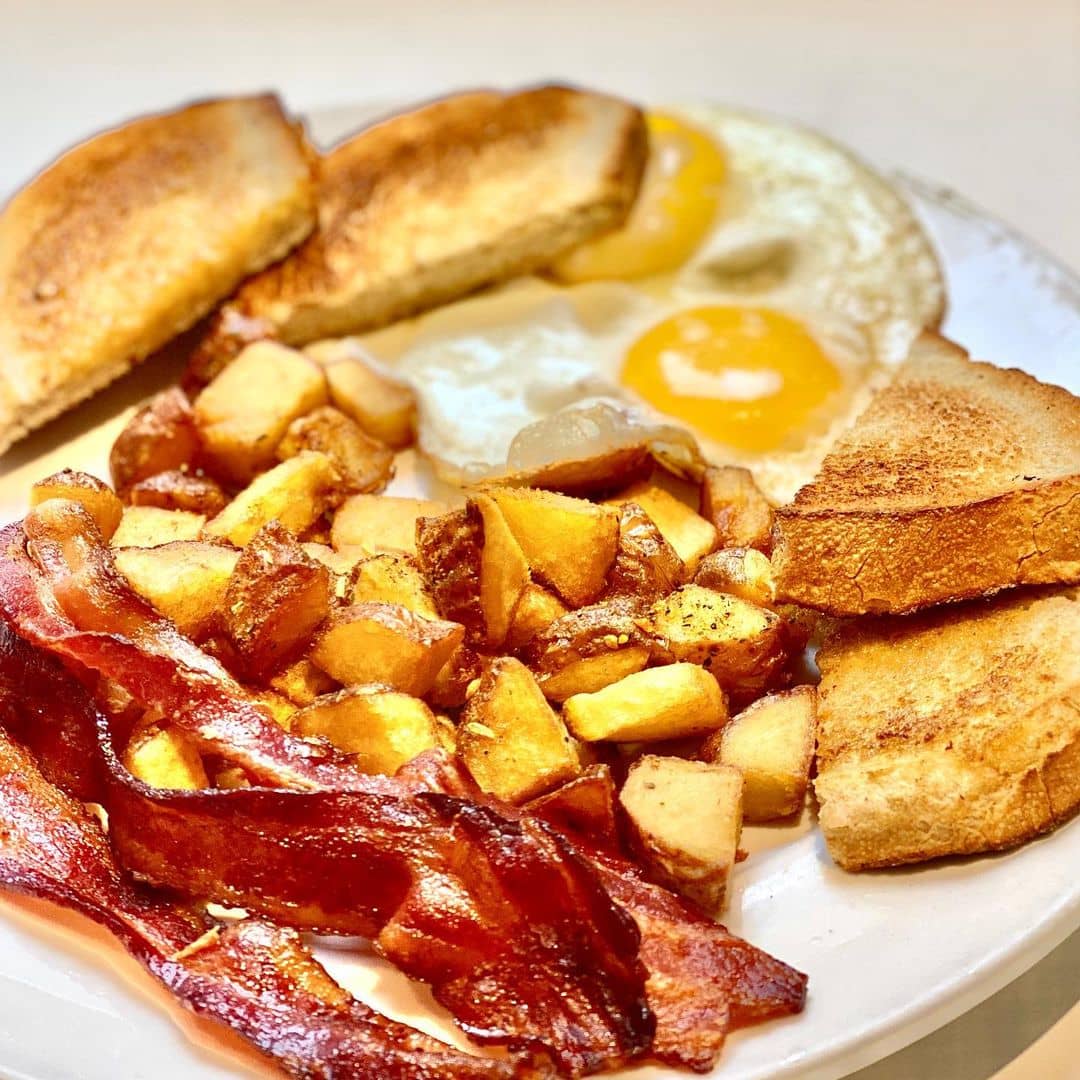 Looking for a charming, unpretentious, reasonably priced spot to eat in Yorkville? Flo's Diner – A 20-year-old restaurant with a comfy and loving upper-floor diner promises to satisfy you. The locals also love it because of the "old school" and "vintage" vibe that brings them back to lovely childhood.
Eggs Benedict from Flo's is something we would highly recommend! Unlike the other restaurants, Flo's brings you the most quality and perfect egg served with their tasty sauce.
Hot Hamburger with juicy and fatty meat covered in the egg yolk will surely make your day! They taste phenomenal!
What to order: Eggs Benedict, Hot Hamburger, Grilled Mozzarella, Big Breakfast
Address: 70 Yorkville Ave 2nd Floor, Toronto, ON M5R 1B9
Website | Instagram | Facebook
There we have it, our top 12 best Yorkville restaurants come to an end.
We hope that the above recommendations will help you find your "perfect match" more easily.
If you are looking for more, please check out our Best Restaurants in Toronto!
How We Create Our "Best" Lists
All Noms Magazine's "best" lists are created using multiple factors and signals to help readers find the best restaurants, things to do, and places to stay at. Some of these factors and signs include personal experiences, correspondence with locals, and compiling experiences from review sites.
Each list is also created to be balanced (in terms of price, cuisine type, ambiance, and more) as possible. This means that the lists are not specifically created in ranking order. You should be comfortable picking from any of the spots on the list and generally have a good time. But of course, YMMV (your mileage may vary) and everyone may have different experiences/palates.