How I Cook is a Q&A series that peels back the curtains so you get a glimpse of the backgrounds and stories of some of the best chefs, pastry chefs, mixologists, and food specialists in Vancouver.
It's no secret that Nemesis Coffee – one of Vancouver's top coffee shops – is run by folks who are obsessed with bringing people together for some good vibes and good times. And at the helm in the kitchen is Head Chef Dean Strobel.
We spoke with Chef Strobel to hear about his culinary journey, the challenges and the rewards of the job, and his true feelings towards the Vancouver food scene.
How did you get into cooking?
[Dean]: I grew up on a farm in Saskatchewan, so my intro to ingredients was through the farm. It was all around, from picking buckets of snap peas, my grandparents' "cold-room" filled with preserves, or butchering cattle from cows we raised on our grass. I was well acquainted with where our food comes from before I ever cooked it.
However, true hospitality and great food was what my grandma gave me.
How did your career get you to where you are today?
[Dean]: I was in need of a part-time job in high school and applied to a hotel restaurant as a dishwasher without much of a thought. As time went on I moved to a prep position, peeling and using a knife where I enjoyed seeing measurable improvement in my skill set.
Eventually, I became a garde manger cook working with and plating various cold items, salads and desserts, that type of thing. It wasn't long after graduation I decided to go into a culinary apprenticeship program at Okanagan College. I continued my apprenticeship at 50th Parallel Estate Winery eventually moving into a Chef de Partie position there.
While I was working there to attain my Red Seal, I wanted to extend my focus to utilizing the produce that was around me. So I started my own private dining business. Through my own business, I had the opportunity to showcase the local produce at its best.
I would go as far as foraging for wild garnish on the way to the venue. Or be as intentional as to plant a sungold tomato plant for a dinner scheduled months away. After two years of juggling between roles, my wife and I decided to move to Vancouver to explore more opportunities.
I feel as ready as I'll ever be to take on this Head Chef role.
Where do you get your culinary inspiration from? (cultural heritage/family/mentor)
[Dean]: My Grandma on my dad's side is Ukrainian, my late Grandfather is german. One of my fondest memories is throughout elementary when my siblings and I spent every Friday lunch break at our Grandmas. She took so much joy out of sharing those meals with us.
My Dad and Grandpa showed my brother and I how to butcher and make sausages ever since I could hold a knife.
My Nana on my mom's side was born in Louisiana. So I also have a touch of southern comfort in what I cook and in how I think about hospitality. I think the first thing I ever cooked was "framed eggs" at her house.
What would we find you doing when you're not in the kitchen?
[Dean]: If I'm not in the kitchen, I find the most joy rock climbing outside, playing guitar, or listening to an audiobook. But I probably spend more time watching reruns of The Office with my wife.
What is your favourite part of your job?
[Dean]: There's very few people that aren't made joyful by a truly delicious meal. It's that familial nature of sharing a meal that brings people together, in the dining room and in the kitchen.
What is your favourite dish to make and why?
[Dean]: The dish that best represents the culinary heritage I received is undoubtedly home-made sausage and perogies with sauteed onions and the not-so-traditional simulated bacon bits* Not exactly what represents my cooking today, but definitely traditional.
How do you balance your work time and personal time?
[Dean]: I've gone through seasons of working more and others of working less. Unless there is a team of people behind you in and out of the kitchen, there's no way you can sustain a chef's life full-on, all the time. I am fortunate enough to have a wife who is an integral part of my support system coupled with learning how to maintain a sense of peace within myself amongst the chaos of the kitchen is crucial to mental health.
What was the biggest challenge you faced to get to where you are today?
[Dean]: Besides the pandemic…I just moved this last year from the Okanagan to Vancouver. I knew that even in the midst of this, I would have more opportunities to expand myself than if I stayed comfortable. It's proven worth the struggle.
If you could give a piece of advice to your past self, what would you say?
[Dean]: Not to second-guess yourself and never forget to shut the valve on the frier so hot oil doesn't spill all over the floor.
What is your under-the-radar food spot in Vancouver?
[Dean]: Marutama-Ramen. I spent some time in their kitchen. Great people, amazing ramen!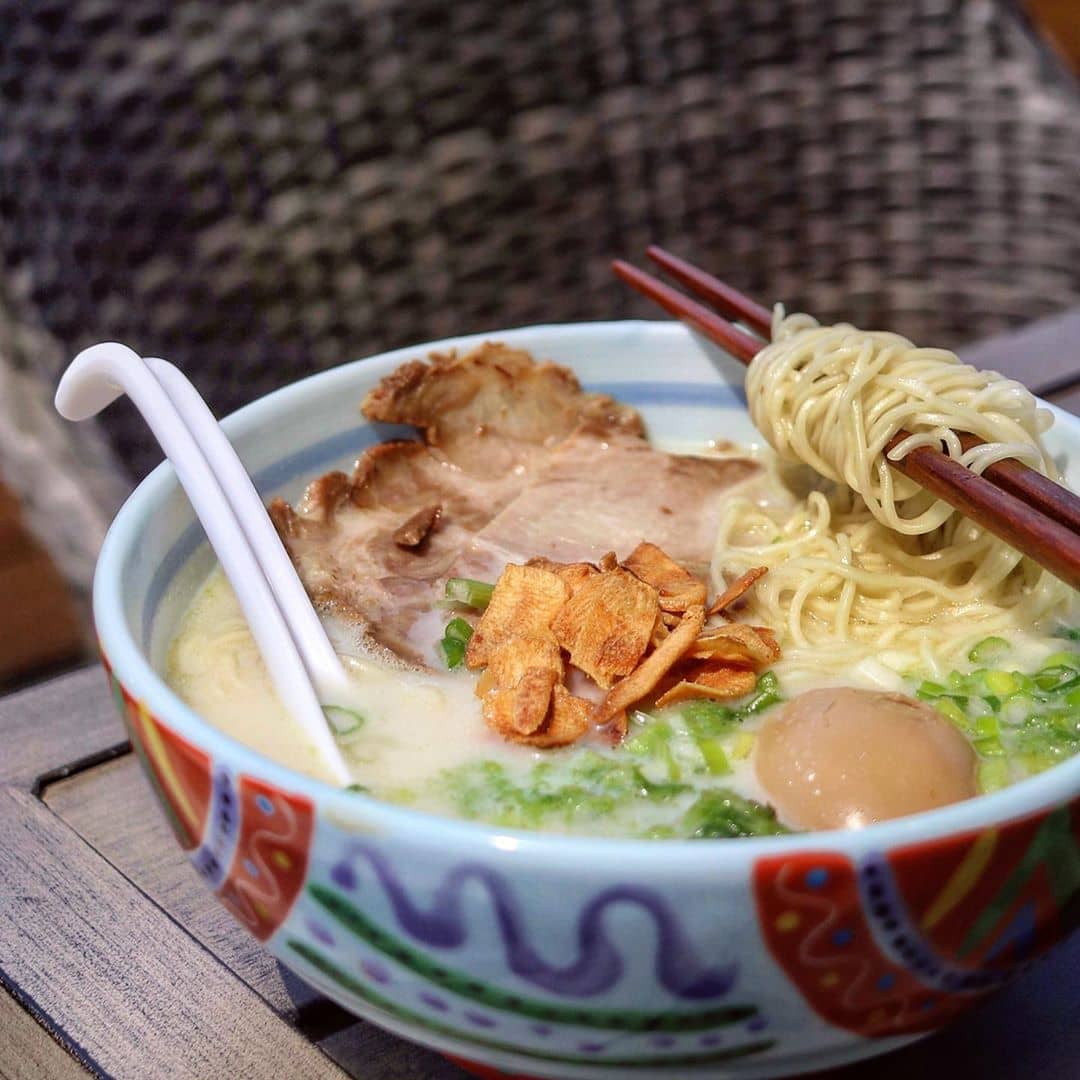 What do you love and hate about Vancouver's food scene?
[Dean]: I love that many chefs are taking it upon themselves to use what's around us. Whether it's foraged or farmed knowing that what's seasonal is best is a great start. Teaching our community what we have to offer, as a province and a city takes our food to a new level.
The bad is perhaps not giving the average worker a voice. Many cooks don't have a chance to be heard, by either their employer or by their peers. Whether it's about mental health, work-life balance, or stress.
Most of us are just forced to deal with it on our own with very little resources. This is a universal problem in our industry, but something I feel is beginning to turn around. As we rebuild our restaurants, we need to do it better.
---
This is only a bite into the successes of Chef Dean Strobel.
But the next time you visit Nemesis Coffee GNW you will know a little bit more about the effort served into the food in front of you.
Nemesis Coffee
Address:
-Gastown 302 W Hastings St. Vancouver, BC V6B 2N4
-Polygon 555 Great Northern Way, Vancouver, BC V5T 1E1
-GNW 555 Great Northern Way, Vancouver, BC V5T 1E1
Website | Instagram | Facebook
This piece has been prepared with the help of Kameela Nash.
The following two tabs change content below.
Latest posts by Noms Magazine (see all)