Victoria Drive is a distinct Vancouver neighbourhood that strikes a perfect balance between commercial and residential, and will enchant anyone strolling through its streets. You just cannot visit this bustling neighbourhood without stumbling across a ton of hidden treasures.
There are stores to browse and shop in, and lovely nooks and crannies to discover. The vibe is upbeat, busy and full of hustle. But, most of all, Victoria Drive is a hot favorite among true foodies and for good reason. The eclectic mix of ethnicities in the neighbourhood lends to the flair and tradition found in every dish prepared and sold across the neighbourhood, making this vibrant spot a true foodie paradise.
We've carefully curated the best restaurants, cafes and shops Victoria Drive has to offer:
Best Restaurants on Victoria Drive
One thing that every local knows is that Victoria Drive has a good chunk of the BEST Vietnamese restaurants in Vancouver. But it is also known for its variety of ethnic eateries ranging from German delights to Burmese food, and everything in-between. Victoria Drive is undoubtedly the perfect place to spend the day indulging your foodie heart.
So, here's a list of great restaurants you can also try out when you're there.
Bun Cha Hoang Yen
#bestvietnamese #bucketlist #recommended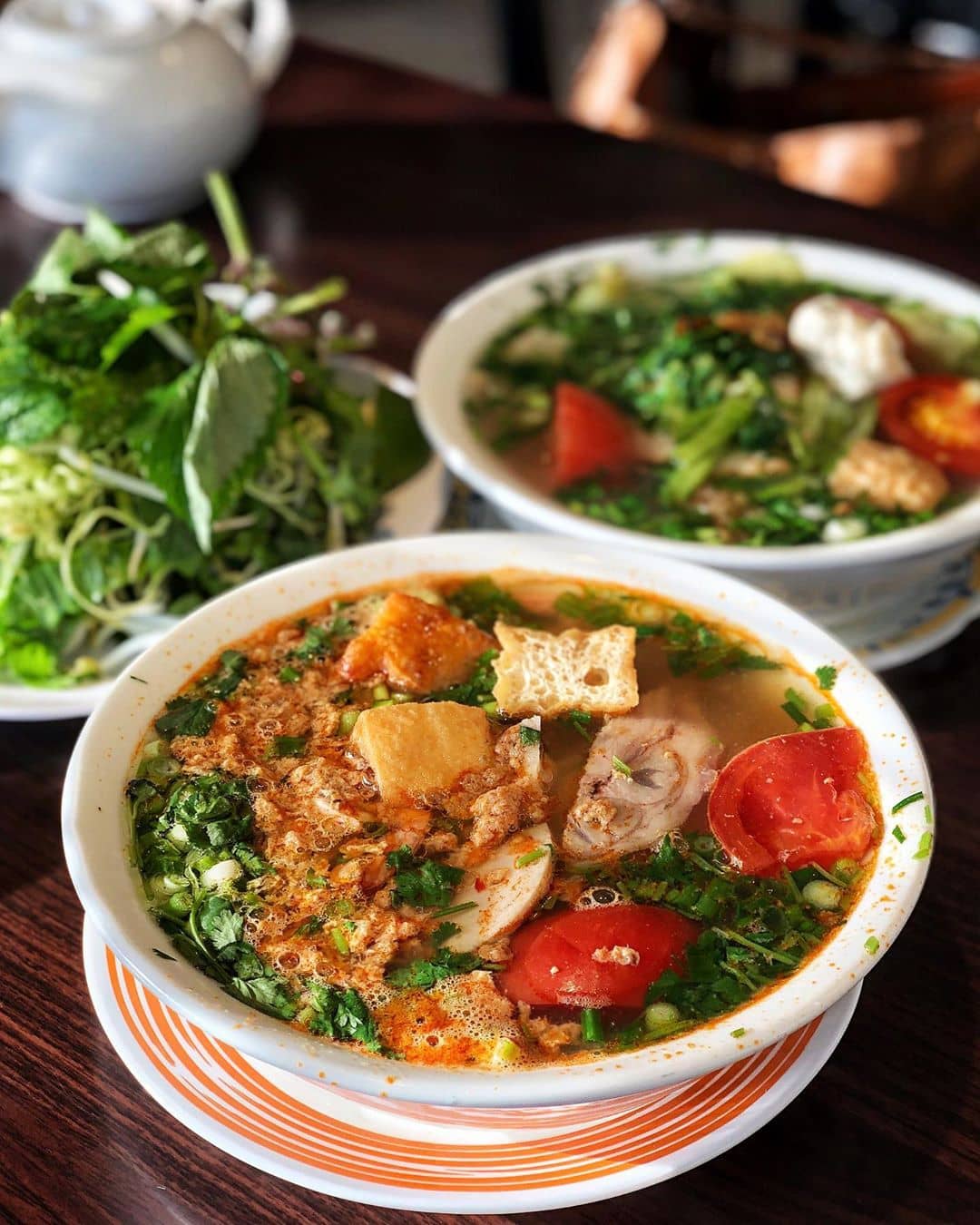 Encased in a tiny modest hole-in-the-wall, Bun Cha Hoang Yen is ready to bring you the best Vietnamese comfort-food in town, and they're ready to compete with anyone else who tries to.
They've got noodles, they've got dumplings, and they've got a killer Fish Cake Soup (Bun Cha Ca Dac Biet) that every obsessed customer swears by. If not, try their Special Crab Cake Soup Pho (Bun Rieu) to see which one strikes your taste buds better.
What to order: Fish Cake Soup, Special Crab Cake Soup Pho
Address: 5083 Victoria Drive Vancouver, BC V5P 3T9
Phone Number: (604) 321-2711
Western Lake Chinese Seafood Restaurant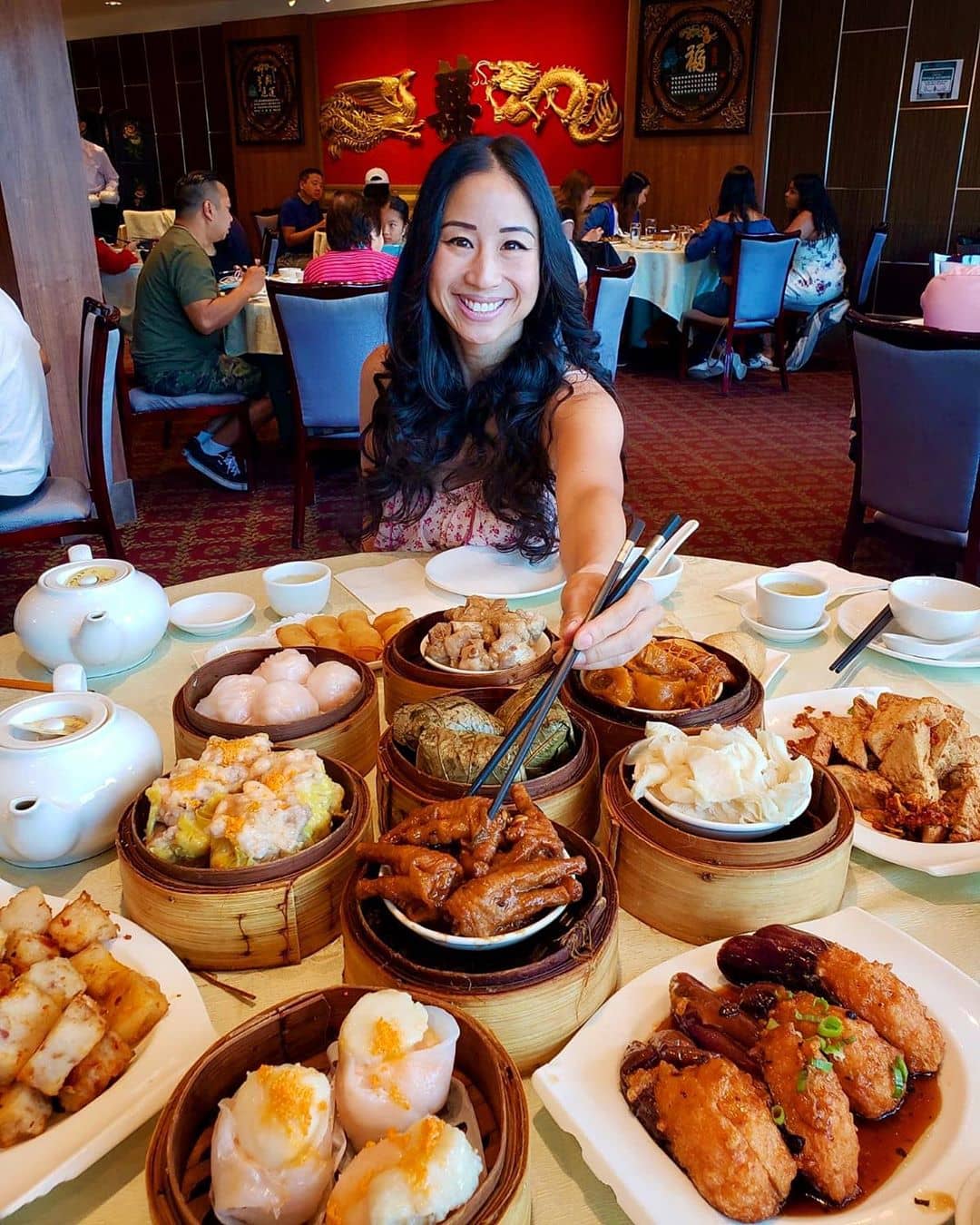 Does size matter? It does to Western Lake who are eager to serve up mouthwatering authentic Cantonese specialties, and the Dim Sum of your dreams in extremely generous portions and at great value.
Their BBQ Pork Buns are scrumptious and their Steamed Prawn Dumplings are to die for. They even have Party Tray Combos for a bigger group, so grab your crew.
What to order: BBQ Pork Buns, Steamed Prawn Dumplings
Address: 4989 Victoria Drive Vancouver, BC V5P 3T7
Phone Number: (604) 321-6862
CHAU Veggie Express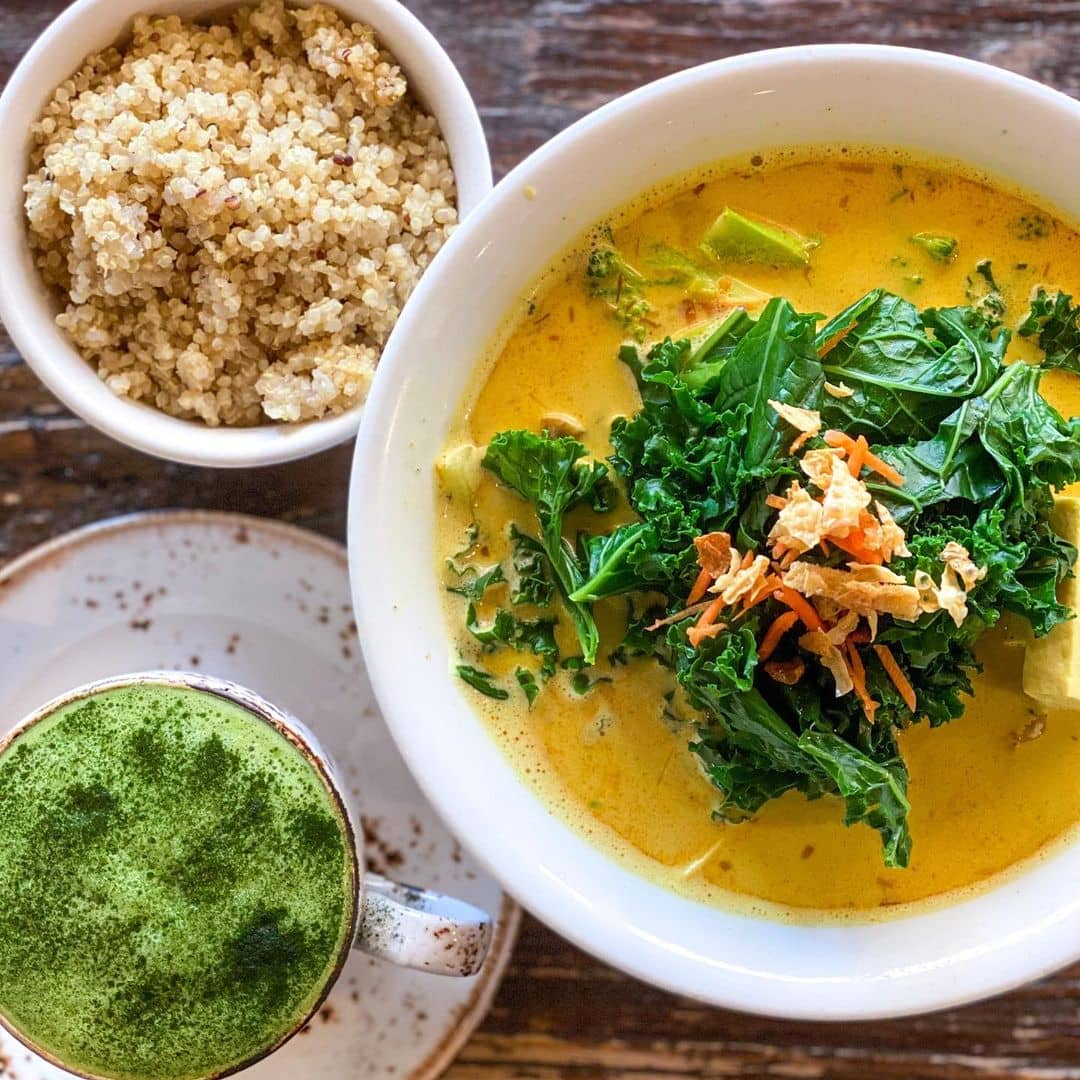 CHAU Veggie is a popular spot that serves some of the best vegan food in the city and all foodies; even the meat lovers, come rushing back for more. And more than likely, you will too.
Almost everyone's obsessed with the Golden Temple Soup, a turmeric coconut broth brimming with organic tofu and an assortment of fresh vegetables. It's served with your choice of noodles or wild rice or even quinoa. Bonus points for the sweetest staff and the coziest interior.
What to order: Golden Temple Soup
Address: 5052 Victoria Drive Vancouver, BC V5P 3T8
Phone Number: (604) 568-9508
Hoi An Cafe
#bestvietnamese #recommended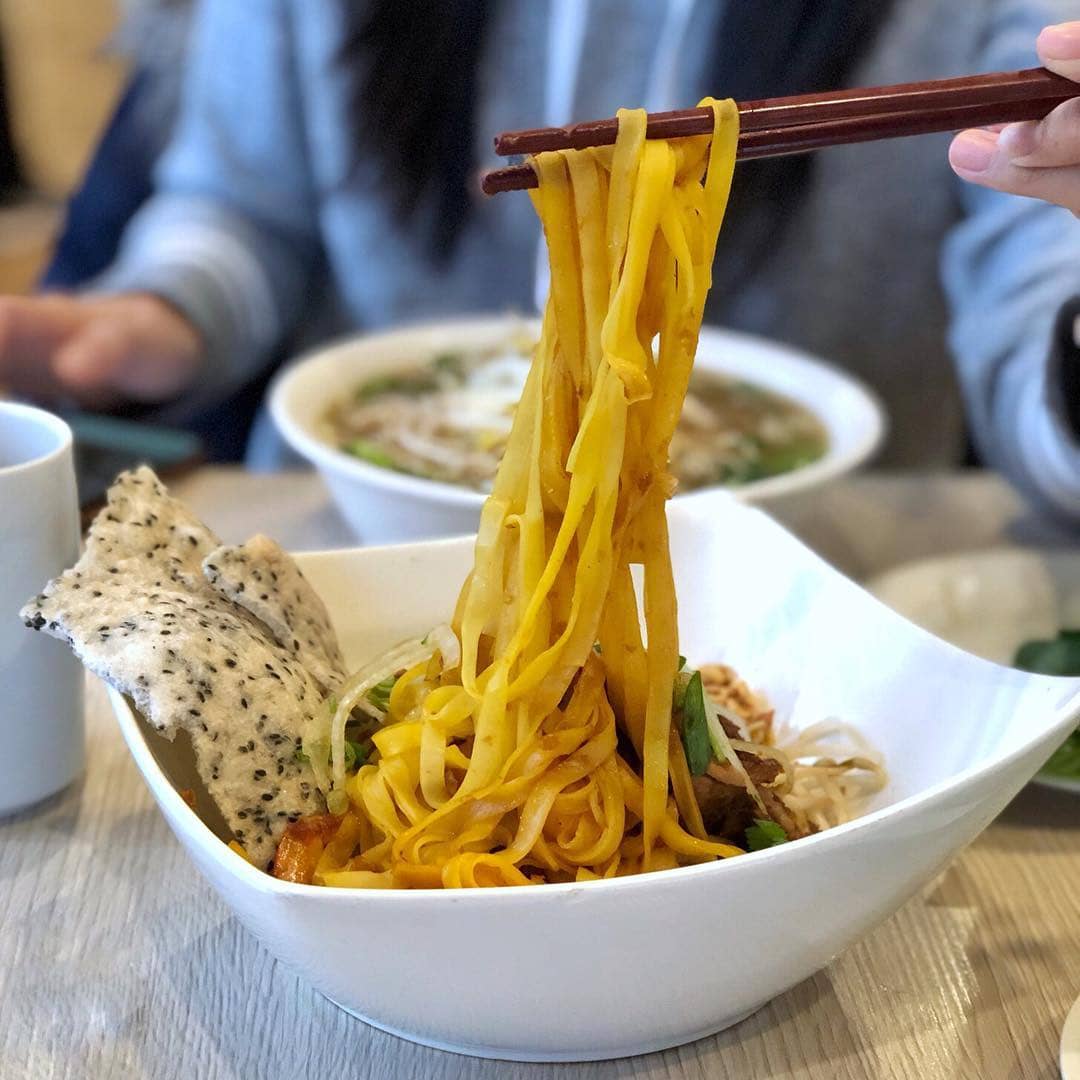 Hoi An Cafe is a name that pops up among locals when you ask them either of two things: where's the best Vietnamese restaurant in the city or where should someone go eat on Victoria Drive? Yep they're that good – and that's the reason why they get packed with a line quickly.
Our best pick off their menu is the Cao Lau Dac Biet. This rice noodle bowl comes with the yummiest of yummy assortment of greens, pork, beef and a garlic sauce to die for, and served with banana blossom.
What to order: Cao Lau Dac Biet
Address: 5002 Victoria Drive Vancouver, BC V5P 3T8
Phone Number: (604) 566-9283
El Caracol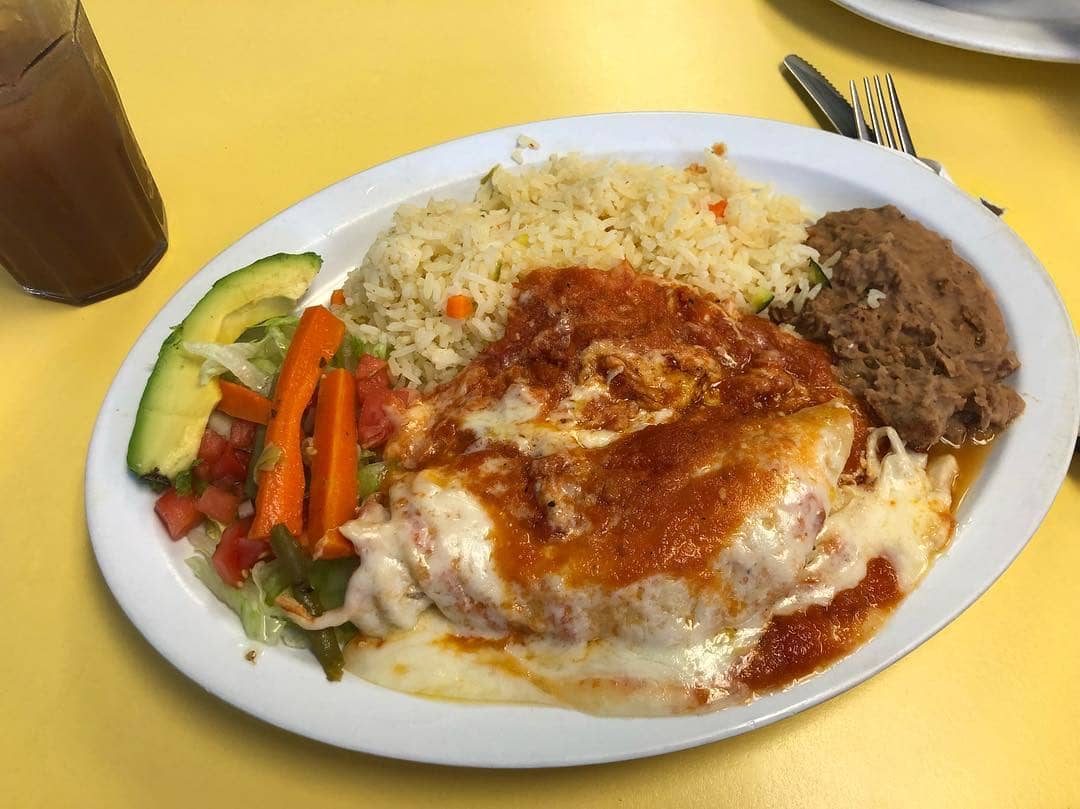 How do you tell if a Mexican eatery is authentic? You stop by on a weeknight and see Mexicans eating there! Serving authentic Mexican, Honduran and Salvadoran street food, El Caracol has been the go-to Mexican diner for years. Based on their high volume of repeat customers, you know for sure that the quality has stayed consistent, and that everything is authentic.
Their most sought after item is the mouth-watering Puposa, stuffed with pork, cheese and beans. There is a chicken version that is just as good. Their enchiladas and tamales are pretty popular too and you should try them when you go visit this small, family-style establishment.
What to order: Puposa, enchiladas, tamales
Address: 5190 Victoria Dr Vancouver, BC V5P 3V2
Phone Number: (604) 325-3461
Hanoi Old Quarter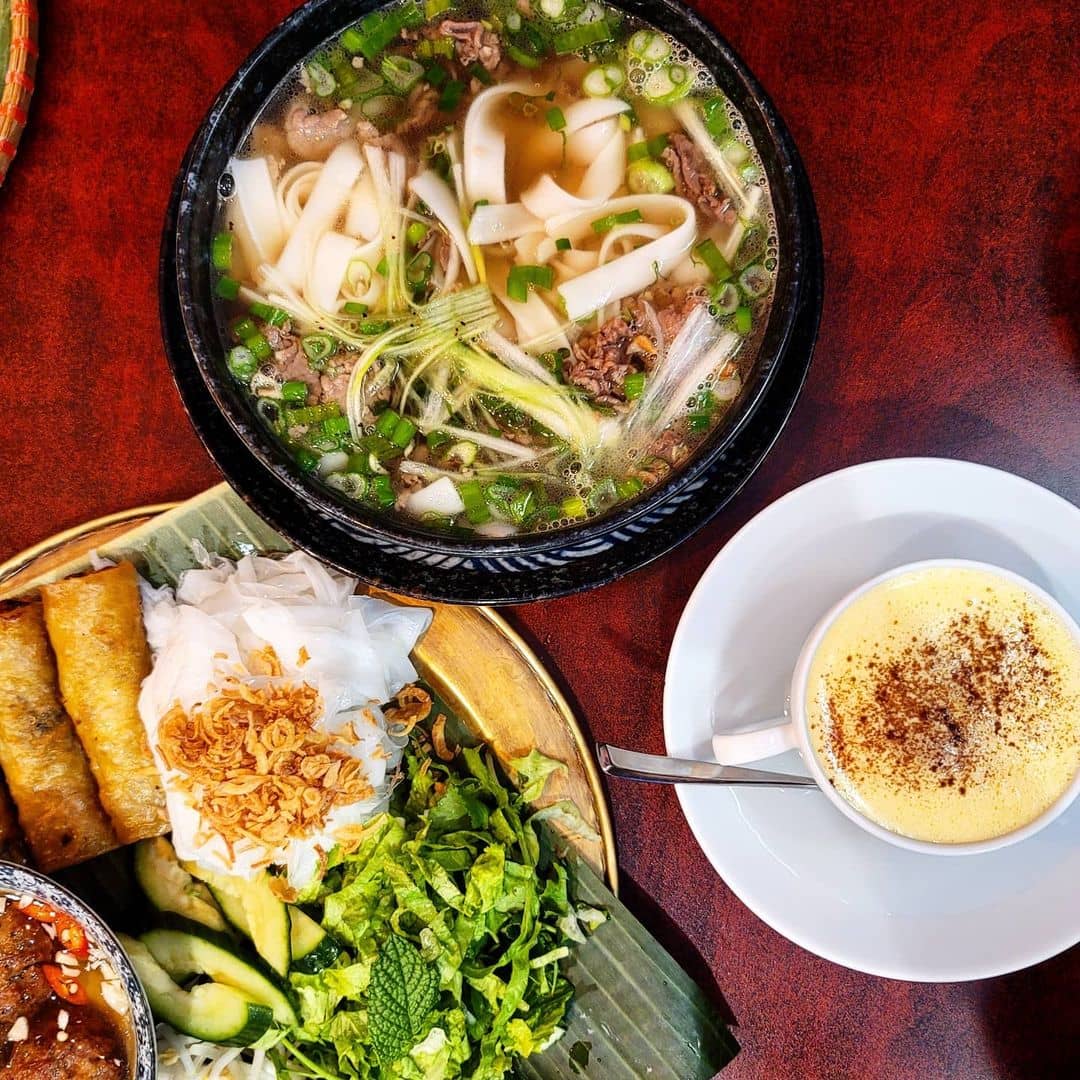 Owned by the same owners of the award-winning Mr. Red Cafe, Hanoi Old Quarter is an adorable quaint Vietnamese place and a must-try for anyone in the vicinity.
Specializing in Northern Vietnamese recipes, it's unique and probably different from any other Vietnamese place you've had before. Try their chicken wings. beef stew or their Bún đậu mắm tôm. The menu is small and perfect to keep you coming back until you've completed it.
What to order: chicken wings. beef stew, Bún đậu mắm tôm
Address: 5207 Victoria Drive Vancouver, BC V5P 3V4
Phone Number: (604) 327-6789
Banh mi Saigon
#bestvietnamese #bucketlist #recommended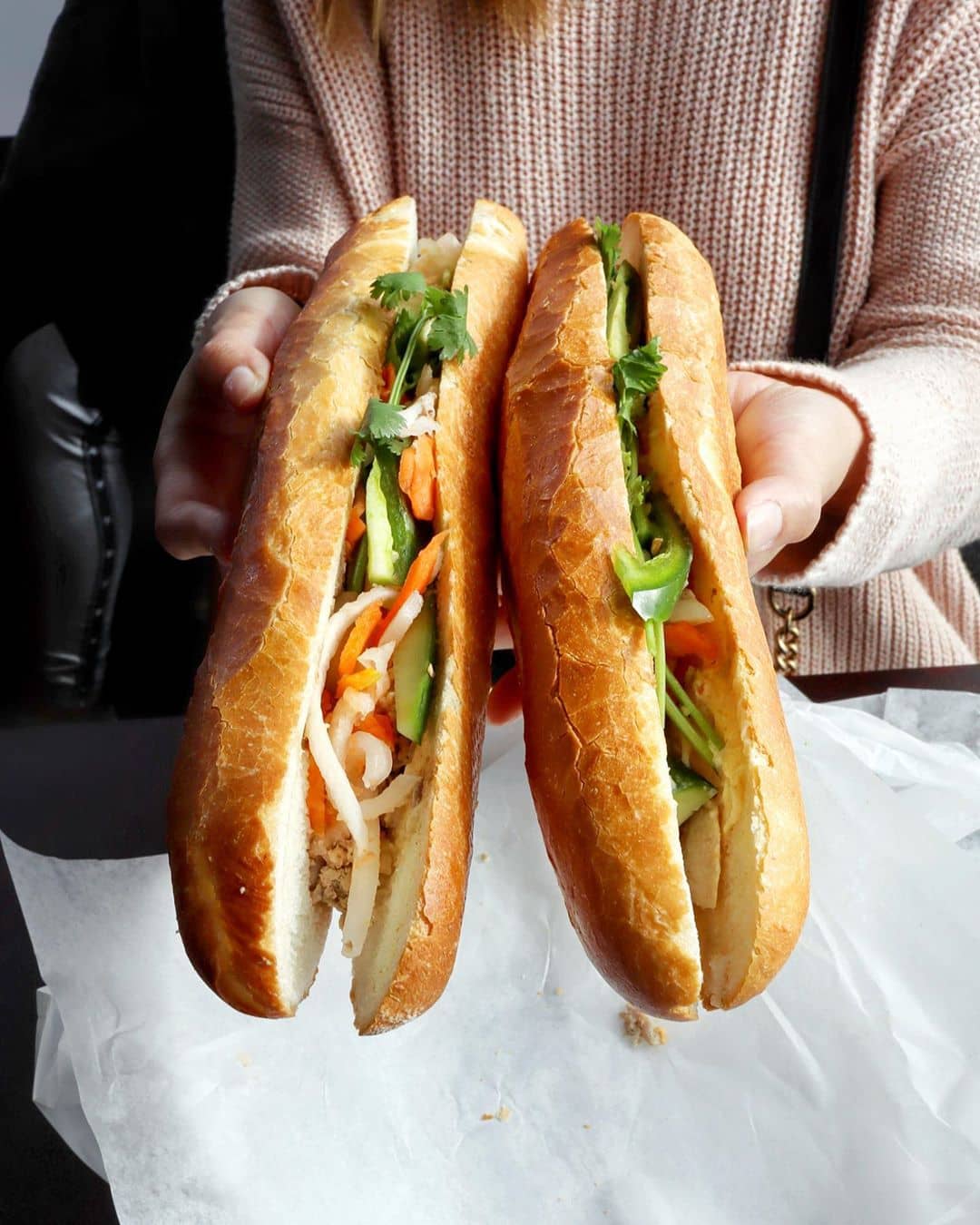 It's no secret that we Vancouverites love our freshly baked bread. We also love good and flavourful Vietnamese cuisine. How do we combine the two? By going to Banh Mi Saigon of course! Using authentic Vietnamese ingredients and "just out of the oven" bread, Banh Mi Saigon is quickly revolutionizing the Sandwich industry, one loaf at a time.
Nearly all their sandwiches come with homemade mayo, soy sauce and pickled vegetables, and you get to choose between pork, chicken, beef or veggies. We highly recommend you go for the House Special, which is stuffed with ham, meatballs, cheese and pate. Enjoy!
What to order: House Special
Address: 5397 Victoria Drive, Vancouver BC V5P 3V6
Phone Number: 778-379-9992
Vietm Mama Cafe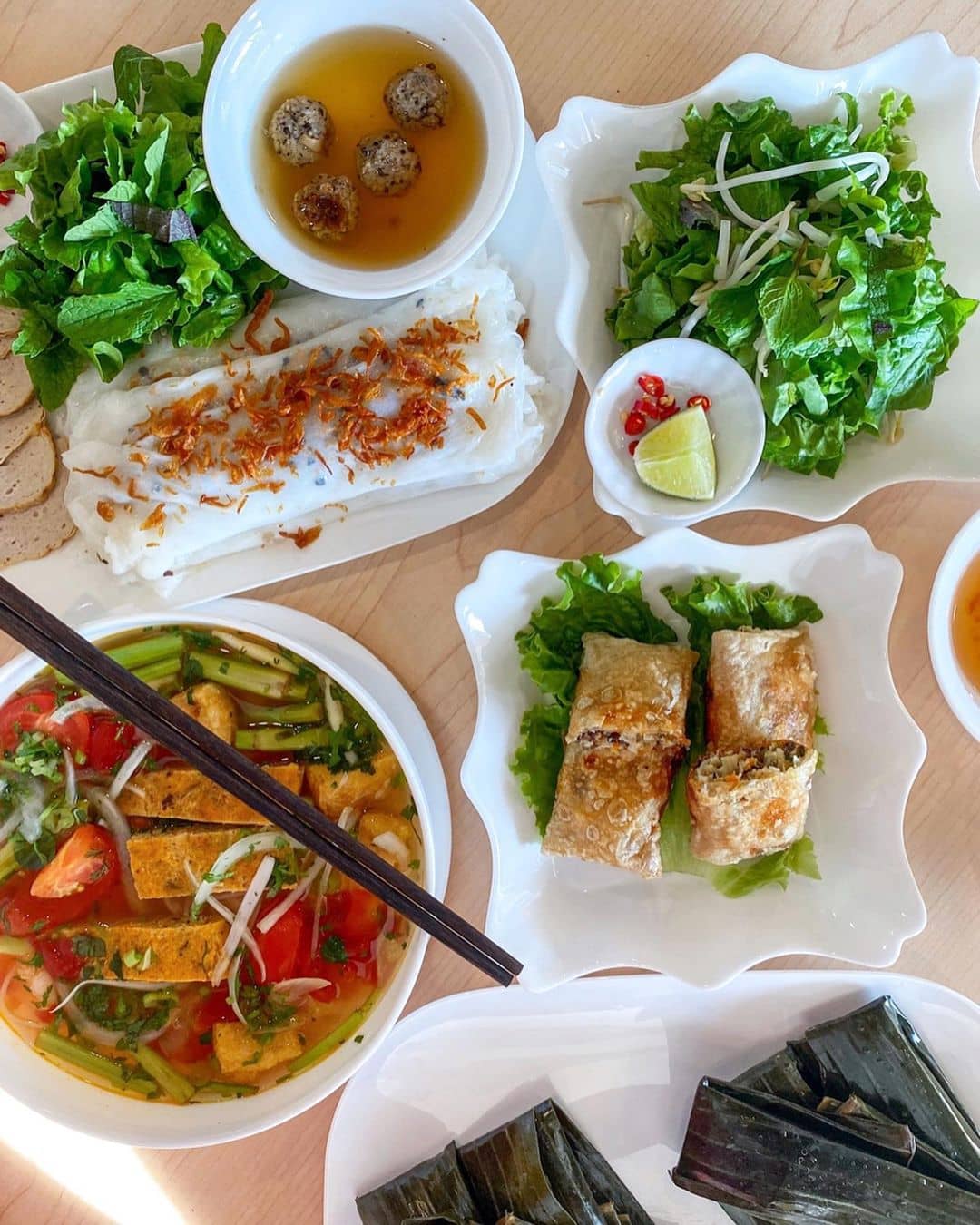 Known for their good portions and great selection of northern Vietnamese dishes, Viet Mama Cafe strives to be at the forefront of Vietnamese cuisine. This small cozy restaurant has a homey ambiance fitting for a hole-in-the-wall spot.
Their banh cuon nhan( Meat Rice roll) is extraordinary and true to the banh cuon you would find in Vietnam. Their Special Pho (Pho Dac Biet) consists of Beef brisket, rare beef, and beef ball, all mixed in a wonderful, flavour bounding broth. Their LemonGrass Chicken is a firm favourite here as well. All in all, a wonderful place to enjoy a hearty meal.
What to order: banh cuon nhan, Special Pho, Lemon Grass Chicken
Address: 5118 Victoria Drive, Vancouver, BC
Phone Number: 778-988-9257
Adelitas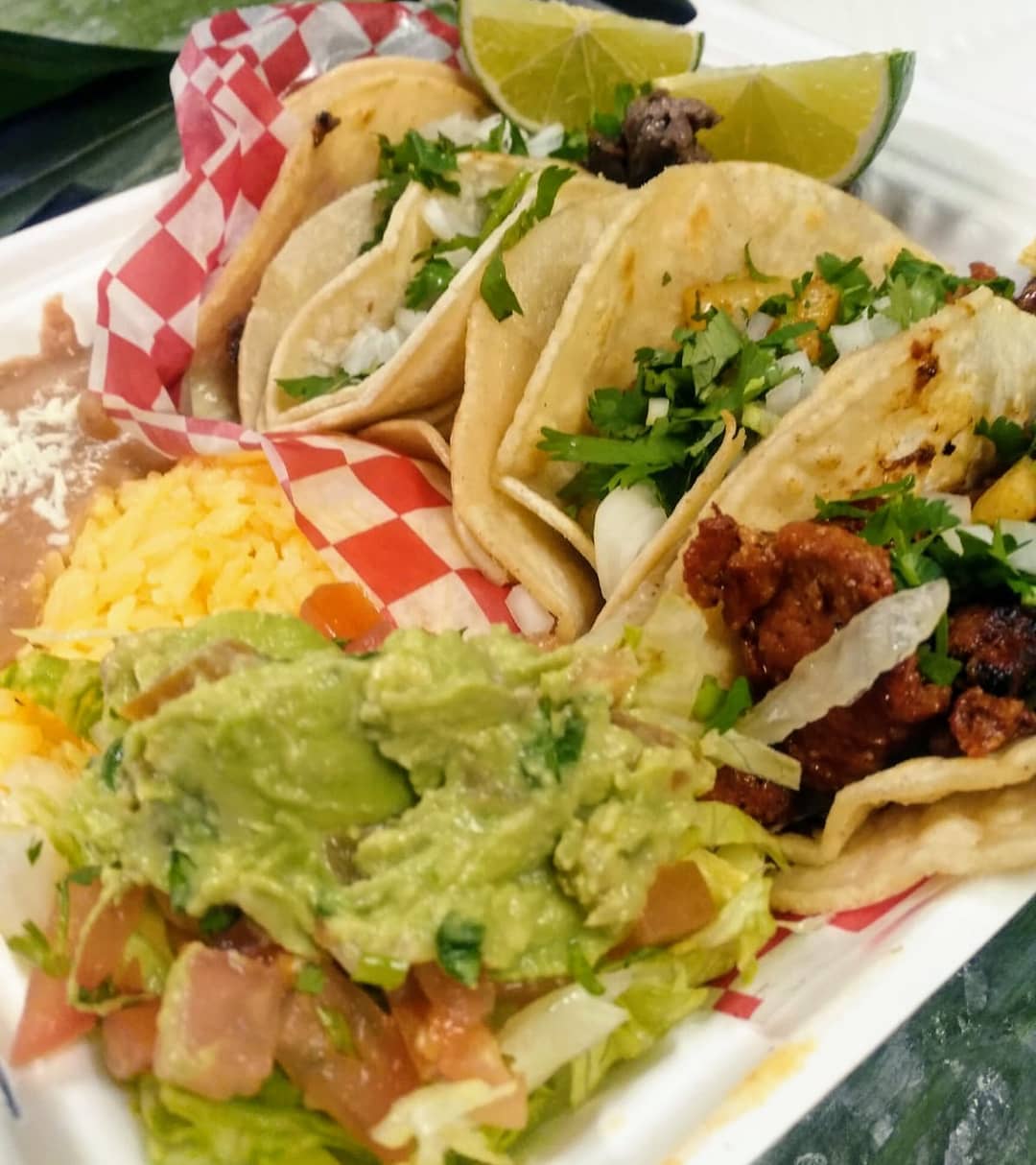 Adelitas is one of the best Mexican spots in Vancouver. Their homemade version of bona fide Mexican food comes in generous portions and is reasonably priced. That's why Adelitas has customers who keep coming back. With a wide range of enchiladas,tacos, soups, salsas and burritos, it's no wonder you can never find Adelitas empty.
Simply put, everything on the menu is great and it's hard to pick out a few items. However, we suggest you start off with their shrimp tacos that are delicate and mildly spiced with cilantro and lime. Move on to a burrito special or their delicious Mexican sandwiches and finish off with either Churros or their special Chocolate flan. Rest assured, no matter what you order, Adelits will not disappoint.
What to order: shrimp tacos, burrito special, Mexican sandwiches, Churros, Chocolate flan
Address: 5178 Victoria Drive Vancouver, BC V5P 3T8
Phone Number: (604) 677-1580
Amay's House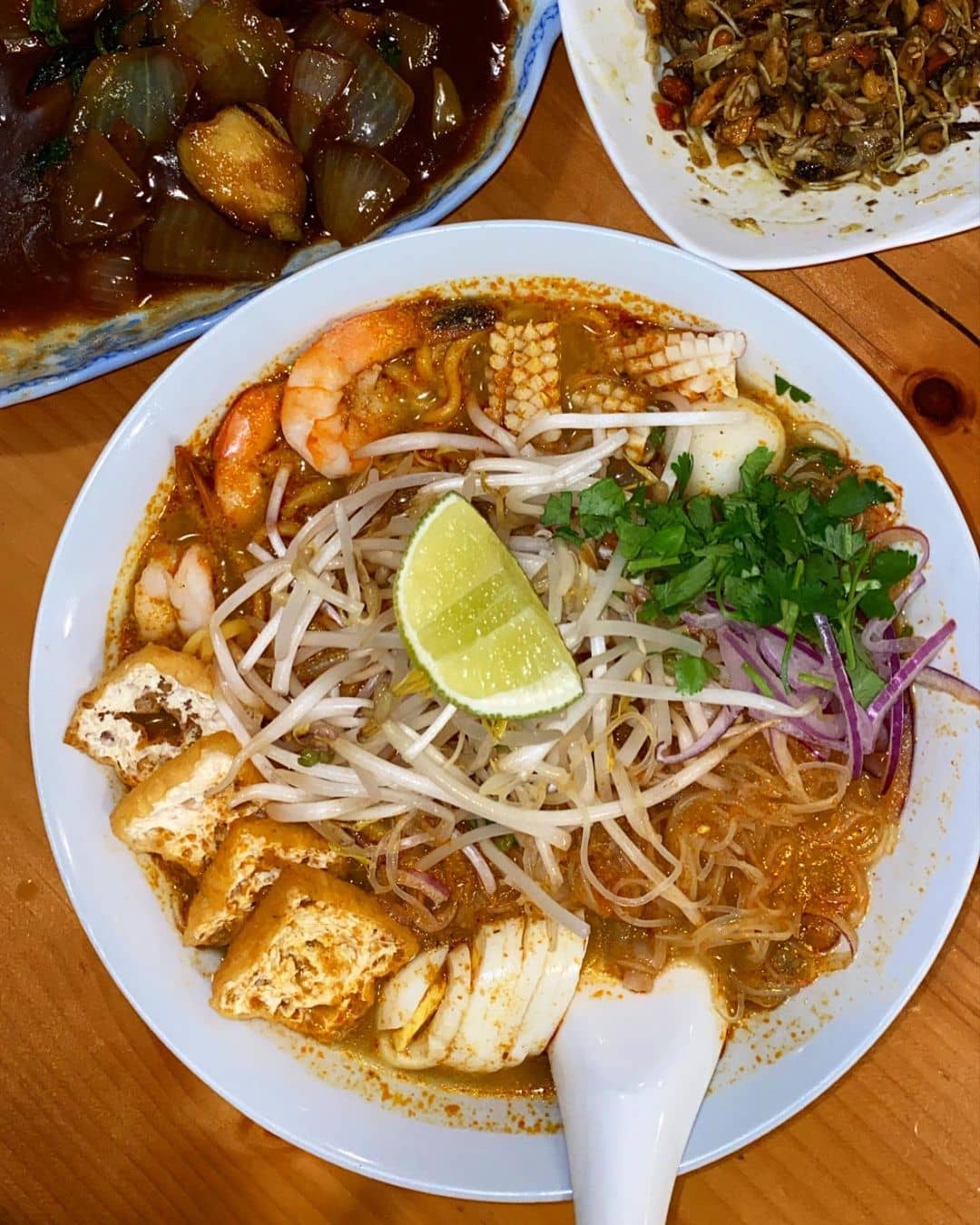 If you love looking for small gems in the food industry, then Amay's House is a shining diamond. Serving authentic and mouth-watering Burmese food on Victoria Drive, this family-run restaurant stays true to Asian cuisine and will definitely have you coming back for more. If you're looking for a no-frills, down to earth hearty meal, then Amay's House is a must try!
Their Tea Leaf Salad is not only unique but it's ordered the most, which tells you something about the consistent quality Amay's House serves up. Their Laksa and Royal Noodles are highly recommended and also their Curries and top-notch Beef Biryani.
What to order: Tea Leaf Salad, Laksa, Royal Noodles, Curries, Beef Biryani
Address: 5076 Victoria Drive Vancouver, BC V5P 3V1
Phone Number: (604) 327-2629
Deutsches Haus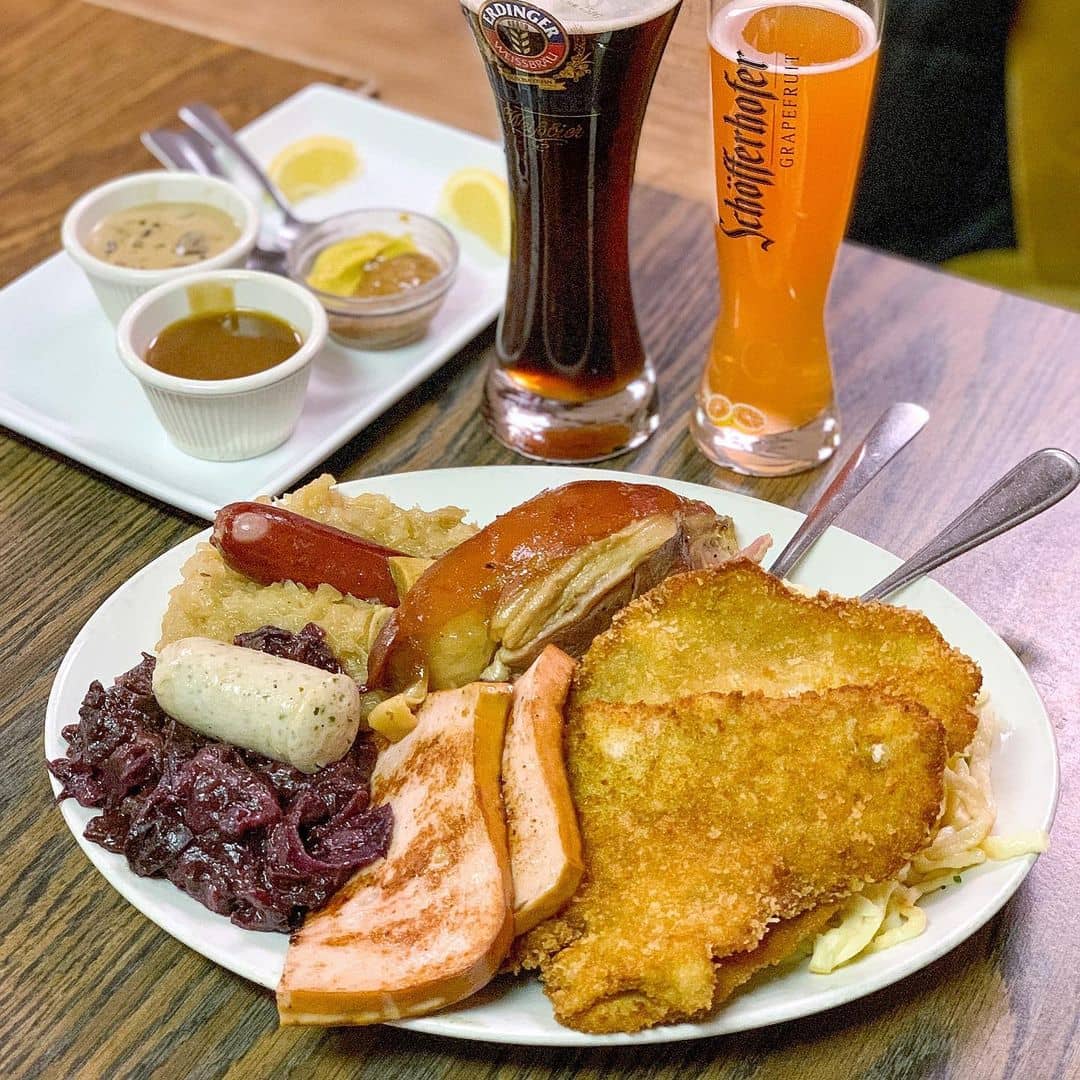 Founded in 1935, the Vancouver Alpen Club is host to Deutsches Haus, a delightfully cozy German restaurant that serves delicious food and wonderful German beers on tap. With mountains outside and a special Alpine feeling inside, be prepared to be transported from Vancouver to a place some Germans call a home away from home.
If you are headed to Deutsches Haus on Victoria Drive for the first time, and have friends along, the best dish for you to experience true German cuisine would be the Feast for Four. Consisting of an oven roasted pork hock, schnitzels, Bavarian meatloaf, and assorted sausages, this assortment of mouth watering entrees is excellent when paired with the various German beers on tap. Enjoy!
What to order: oven roasted pork hock, schnitzels, Bavarian meatloaf, assorted sausages
Address 4875 Victoria Drive, Vancouver, BC, V5N 4P3
Phone Number: 604-874-3811
Pho Duy Restaurant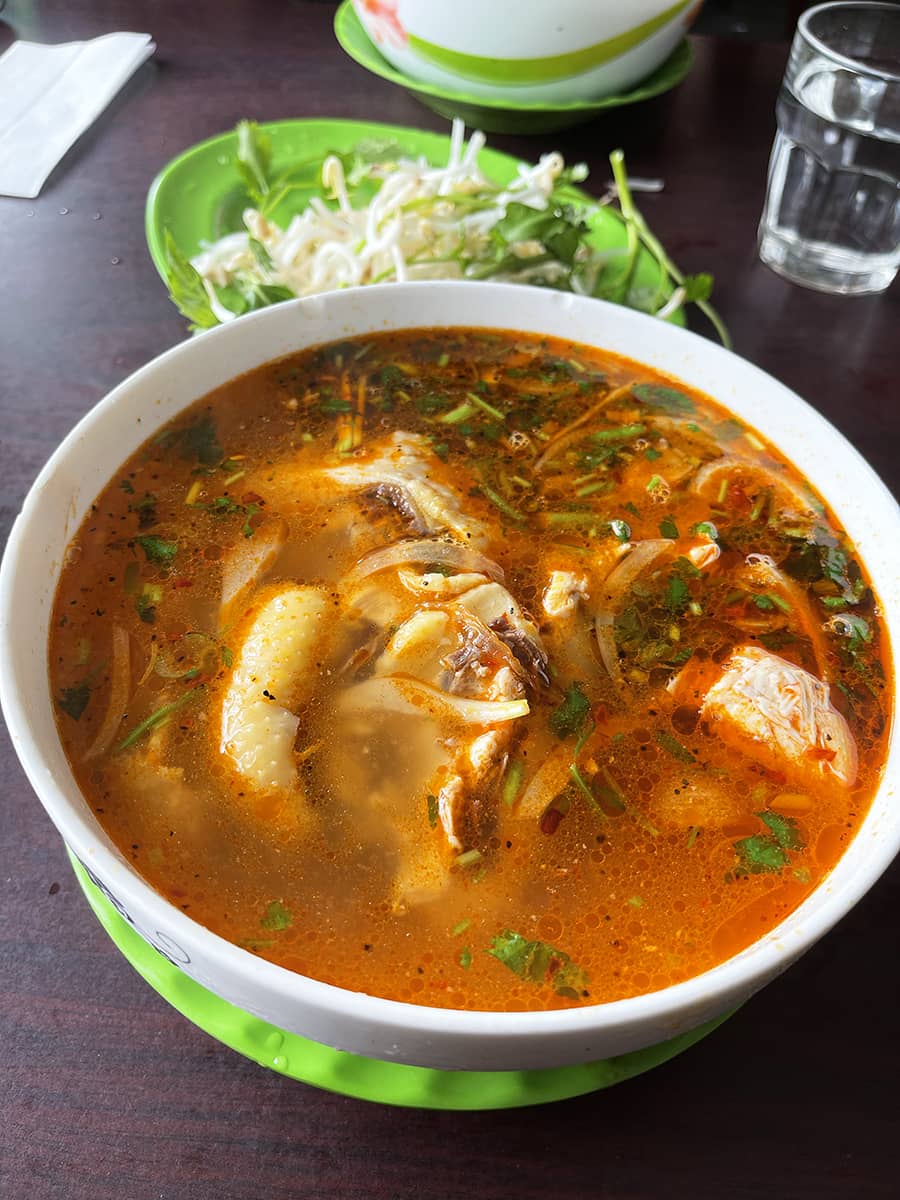 For those who love their Pho, this restaurant is a simple and classy place that delivers quality broth and fresh ingredients that burst with freshness and flavour.
It's a unique experience at Pho Duy. When seated you will be faced with just two choices, chicken or beef. It's simple, elegant and to the point. Finish off your yummy comfort meal with some authentic and strong Vietnamese ice coffee. Its bound to make your day and put a smile on your face.
What to order: chicken or beef pho, Vietnamese ice coffee
Address: 1996 Kingsway Vancouver, BC V5N 2S9
Phone Number: (604) 875-9740
Zamzam Grill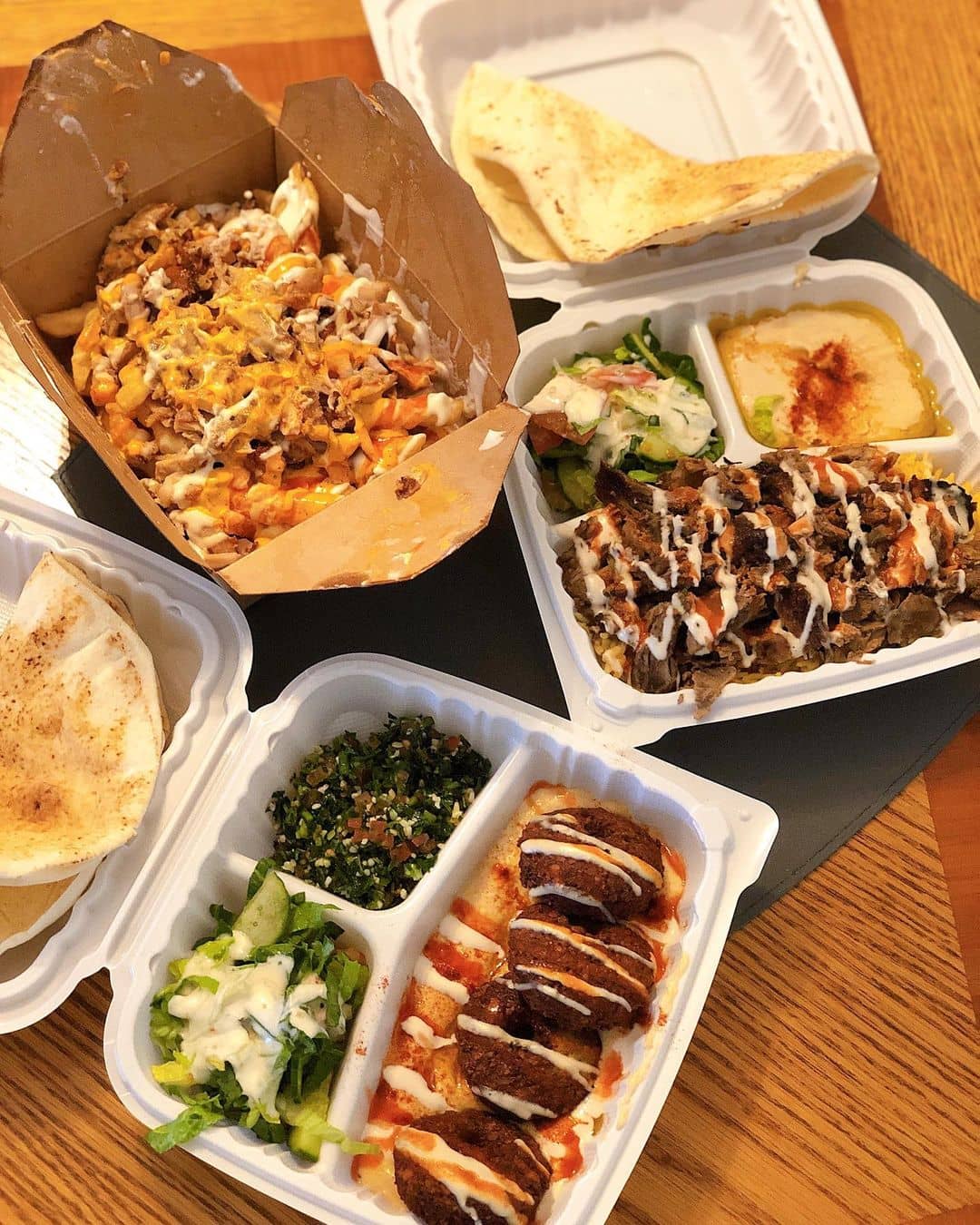 An authentic, fresh, and down-to-earth Middle Eastern experience, Zamzam Grill serves only fresh and locally sourced ingredients. Everything here is prepared in-house, so get ready for your taste buds to be blown away by this local extravaganza.
Though Zamzam has a limited menu, it works in their favour and yours. Everything here is delightful, fresh, and flavoursome with a lot of attention and love thrown into the mix. Both their Chicken and Lamb Platters are a must-try as in any middle eastern eatery. The falafels here are hands down the best we've had in a long time, so give them a whirl..
What to order: Chicken and Lamb Platters, falafels
Address: 2128 Kingsway, Vancouver, BC V5N 2T5
Phone Number: (778) 452-0241
Hapag Ihaw-Ihaw Restaurant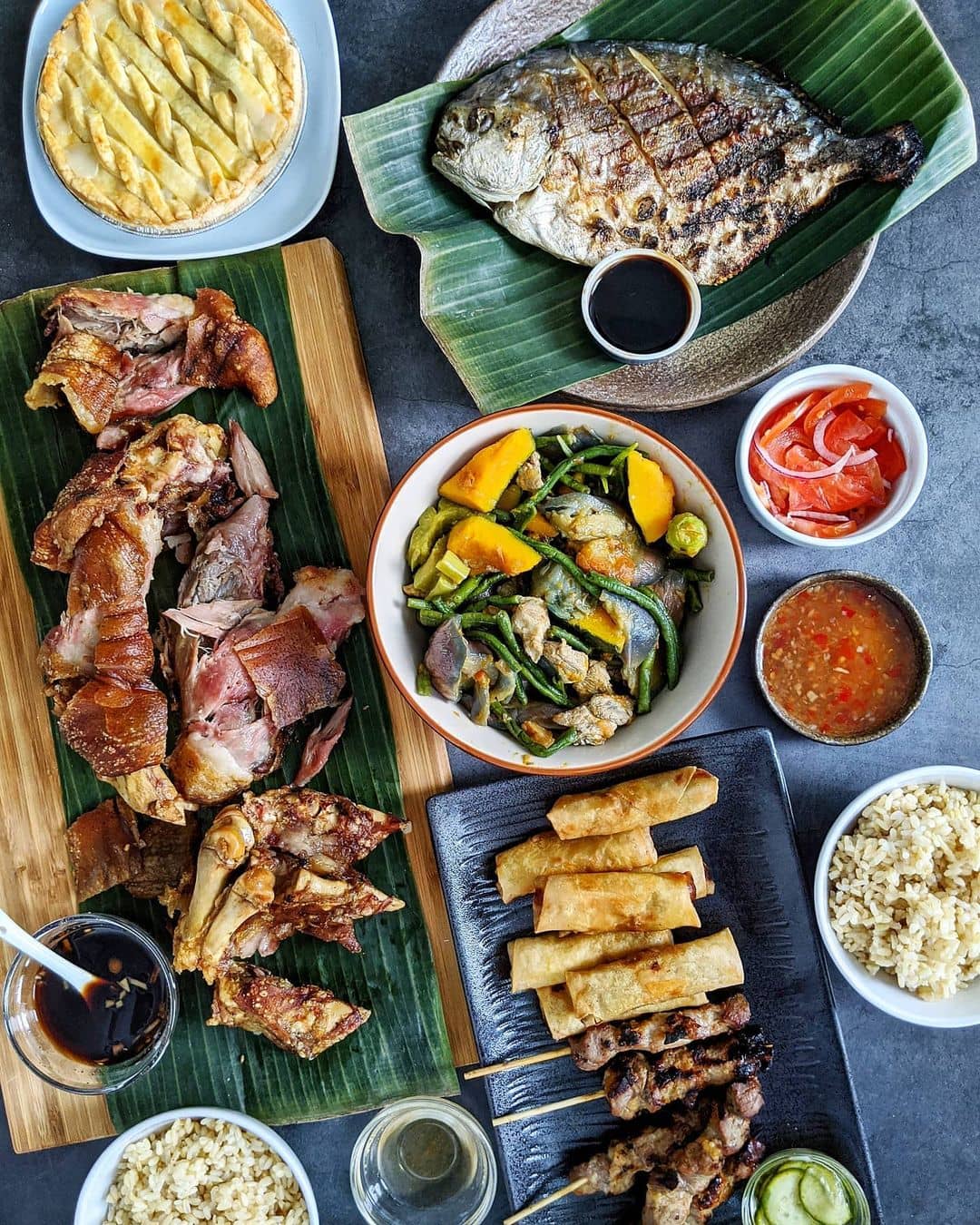 Who doesn't love Filipino cooking at its finest? Hapag on Victoria Drive has one wish; that their food reminds you of home. Isn't that sweet? And let's not forget, delicious!! Hapag serves some of the best and freshest Filipino food you will find in Vancouver, and anyone with a hankering for that type of cuisine should definitely visit this gateway to a great culinary experience.
Start with their Crispy Pata (Deep-fried pork hock) that is bound to melt in your mouth. Move on to their Sizzling Sisig, or their amazing Chicken Inasal. Top it all off with some wonderful authentic dessert; their signature Halo Halo for a truly cultural feast.
What to order: Crispy Pata, Sizzling Sisig, Chicken Inasal, Halo Halo
Address: 5432 Victoria Dr, Vancouver, BC V5P 3V7
Phone Number: (604) 428-0097
Sumi Korean Restaurant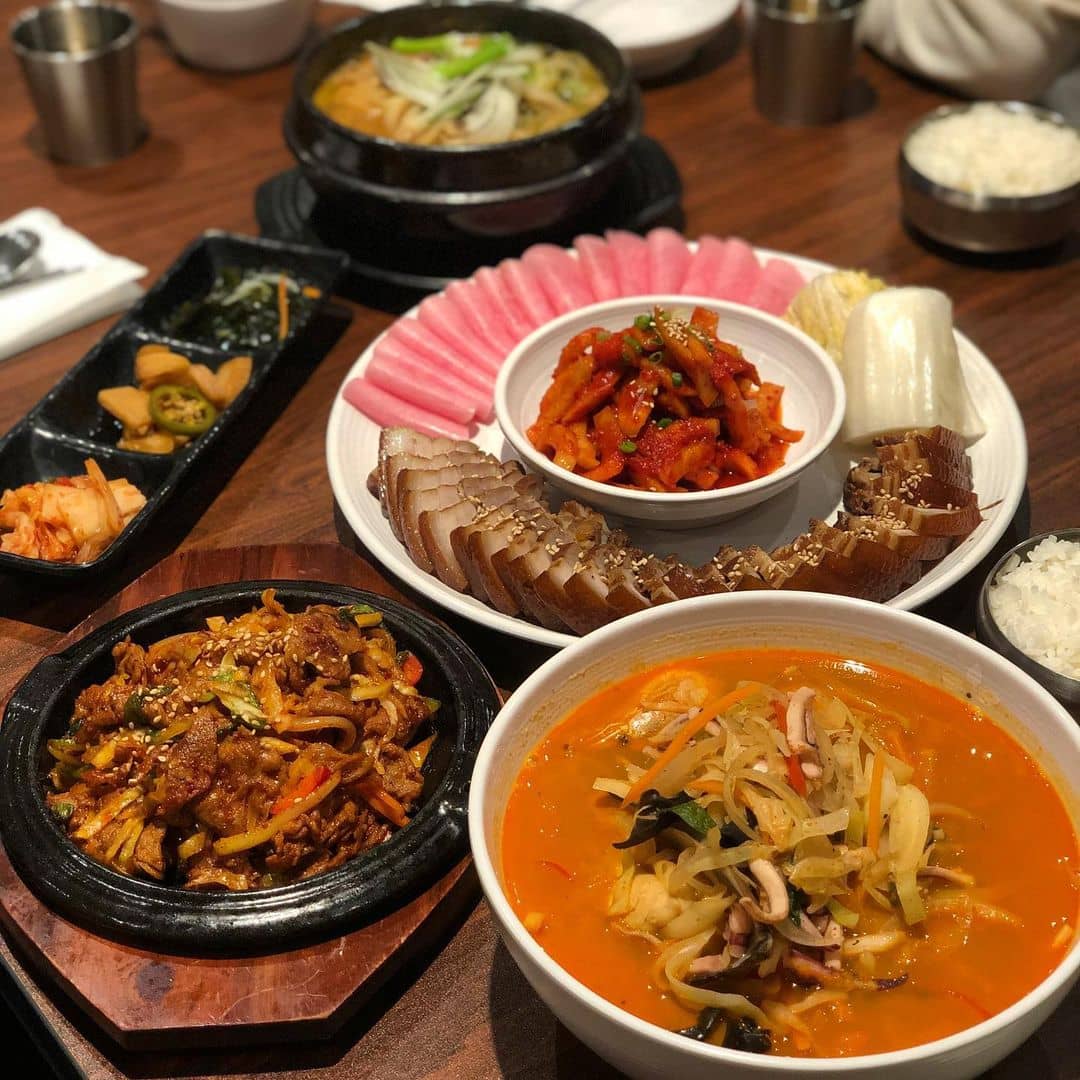 Rated as one of the best-hidden gems on Victoria Drive, Sumi is the go-to spot for authentic and hearty Korean soups and stews. With attentive servers, generous portions, and friendly staff, Sumi is on its way to taking the spot for one of the best Korean restaurants in the city.
With a huge variety of soups, it is pretty difficult to pick out our favourite but the short beef rib soup and spicy seafood noodle soup are worth mentioning. Their Seafood Pancake is undoubtedly the most popular item here, along with their mouth-watering Japchae. Very simply put, Korean food at its finest
What to order: short beef rib soup, spicy seafood noodle soup, Seafood Pancake, Japchae
Address: 5628 Victoria Dr, Vancouver, BC V5P 3W4
Phone Number: (604) 620-9235
Mr. Waffle Bubble Tea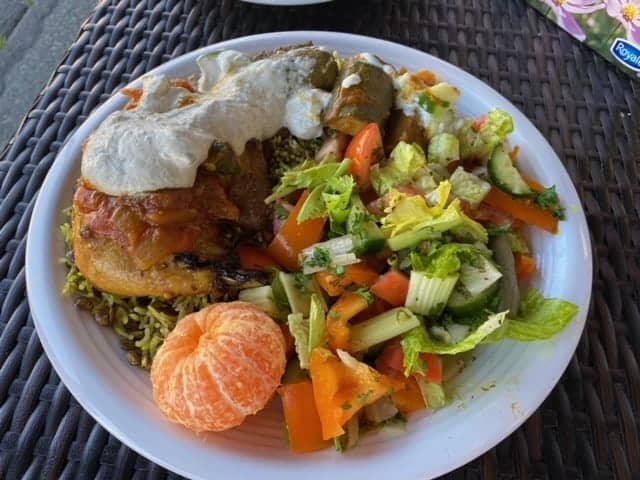 If you go to Mr. Waffle Bubble Tea expecting just what's in the name, you're in for a surprise. This charming little Mom & Pop serves up not only the much sought after Bubble Tea and Waffles, but also authentic Iranian cuisine that will make your visit not just memorable but will have you coming back for more each time you visit Victoria Drive.
If Bubble Tea and Waffles is what you're after, then order that. But, don't miss out on their delicious Chicken Shawarma Platter, a Donair Wrap, or the Rice Platter. Finish off with your choice of Bubble Tea and some Baklava! If you're just passing through, grab a Samosa and some shaved ice.
What to order: Bubble Tea, Waffles, Chicken Shawarma Platter, Donair Wrap, Rice Platter, Baklava, Samosa, shaved ice
Address: 5881 Victoria Dr, Vancouver, BC V5P 3W5
Phone Number: 6046871400
Supreme Pizza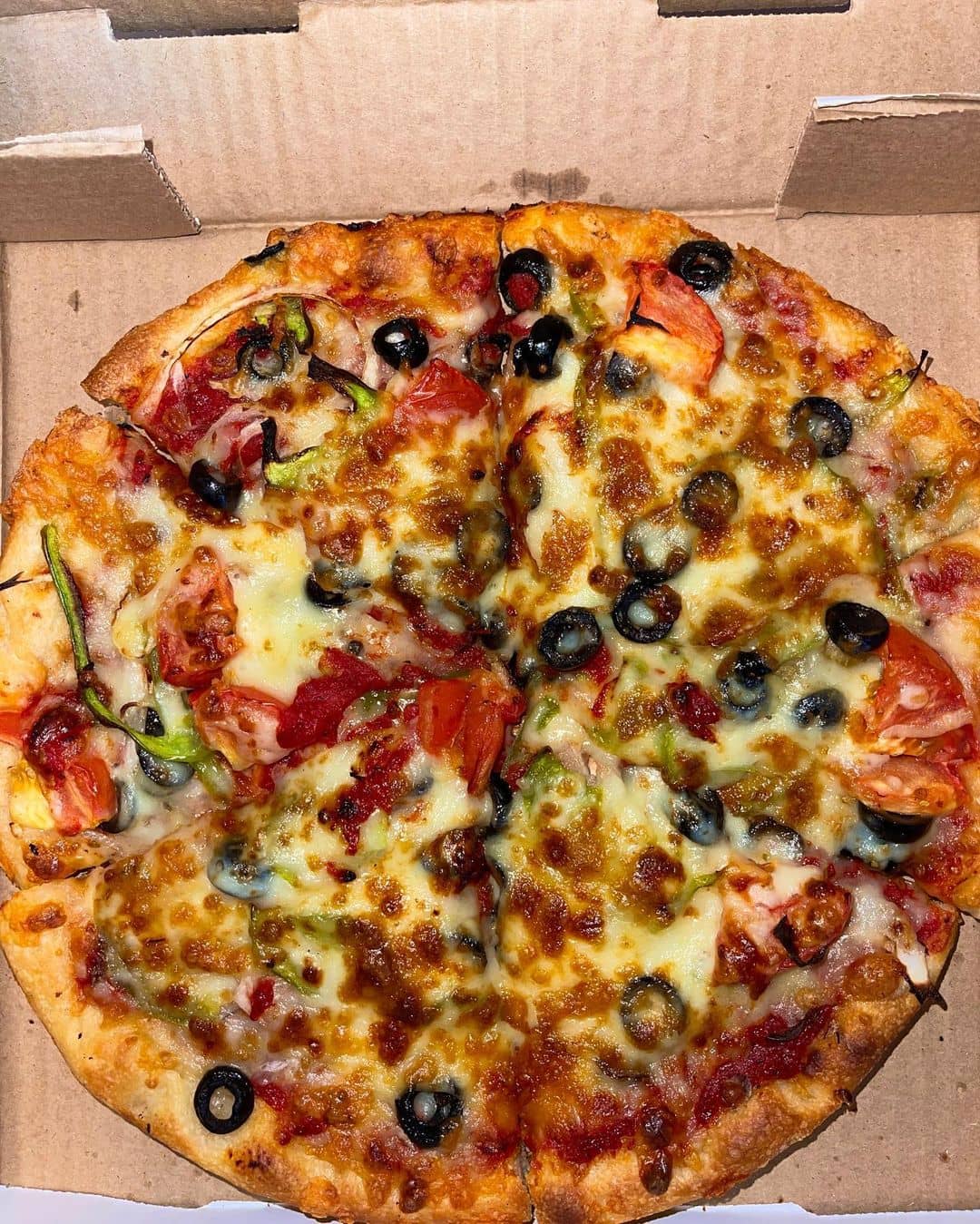 You can't visit any neighbourhood in Vancouver, without stopping by a local pizzeria for some steamy cheese pie. We know we can't, and Supreme Pizza sits right in the heart of Victoria Drive just to serve us eager pizza lovers. What we love about them is their fresh ingredients, generous toppings, and great value for money.
Try their Supreme Special topped with pepperoni, ham, mushrooms, olives, green peppers, onion, cheese, and tomato sauce. Or, go for their signature Hot Hot Hot pie loaded with hot pepperoni, onions, capicollo, cheese, green peppers and sauce.
Tip: Don't forget to check out all their great deals before you order!
What to order: Supreme Special, Hot Hot Hot pie
Address: 6539 Victoria Drive Vancouver, BC V5P 3X8
Phone Number: (604) 324-2515
Kalvin's Szechuan Restaurant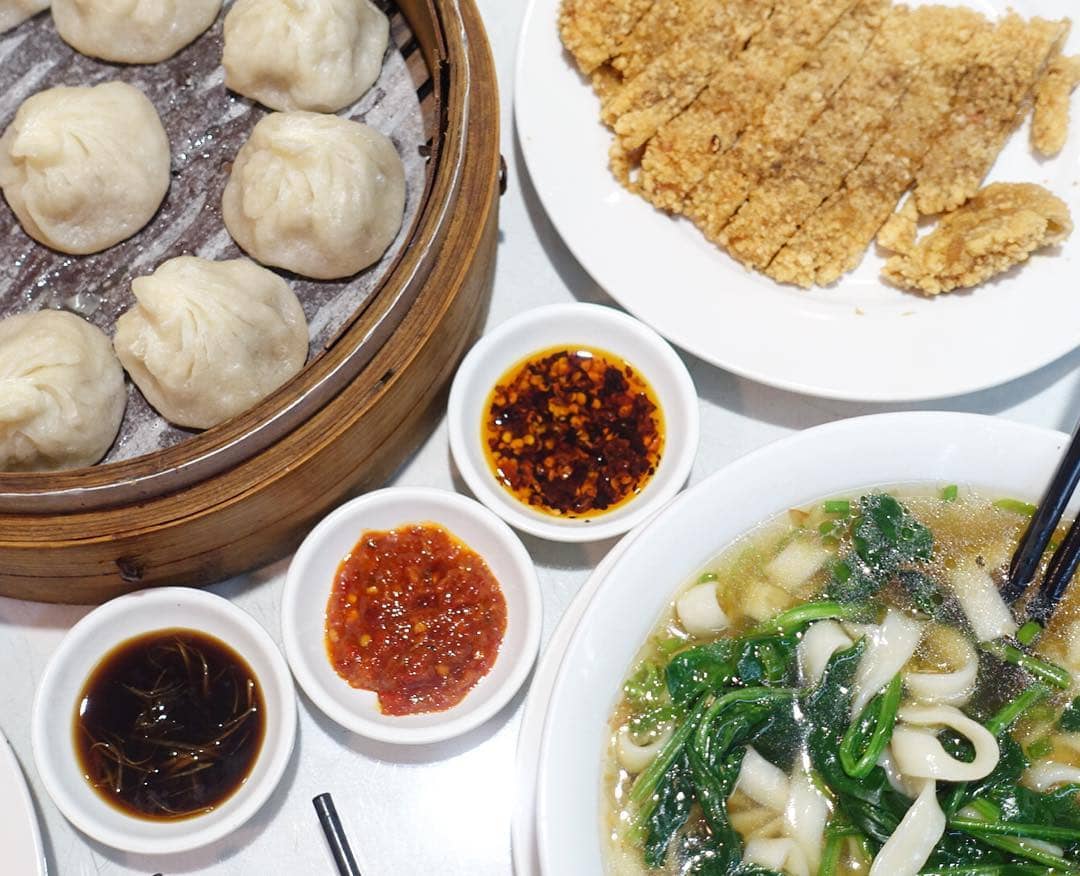 On Victoria Drive, Kalvin's is the place everyone goes to for great tasting Taiwanese and Szechuan food, and quick and professional service. Everything served here is of top notch quality and at affordable prices, which makes it the perfect spot to grab a hearty lunch or dinner.
We recommend their Pan Fried Black Fish, and definitely the Minced Shrimp Lettuce Wraps. We also wouldn't say no to some Xiao Long Bao (steamed pork buns) either!
What to order: Pan Fried Black Fish, Minced Shrimp Lettuce Wraps, Xiao Long Bao
Address: 5225 Victoria Dr, Vancouver, BC V5P 3V4
Phone Number: (604) 321-2888
Best Cafes & Snacks on Victoria Drive
Victoria Drive is not without its share of cool cafes for quick snacks, light lunches, and those much-needed coffee fixes when you're out and about exploring all the wonders of this neighbourhood.
Here's a list of our best cafe picks for you to drop by when you visit.
Kozak Ukraїnian Eatery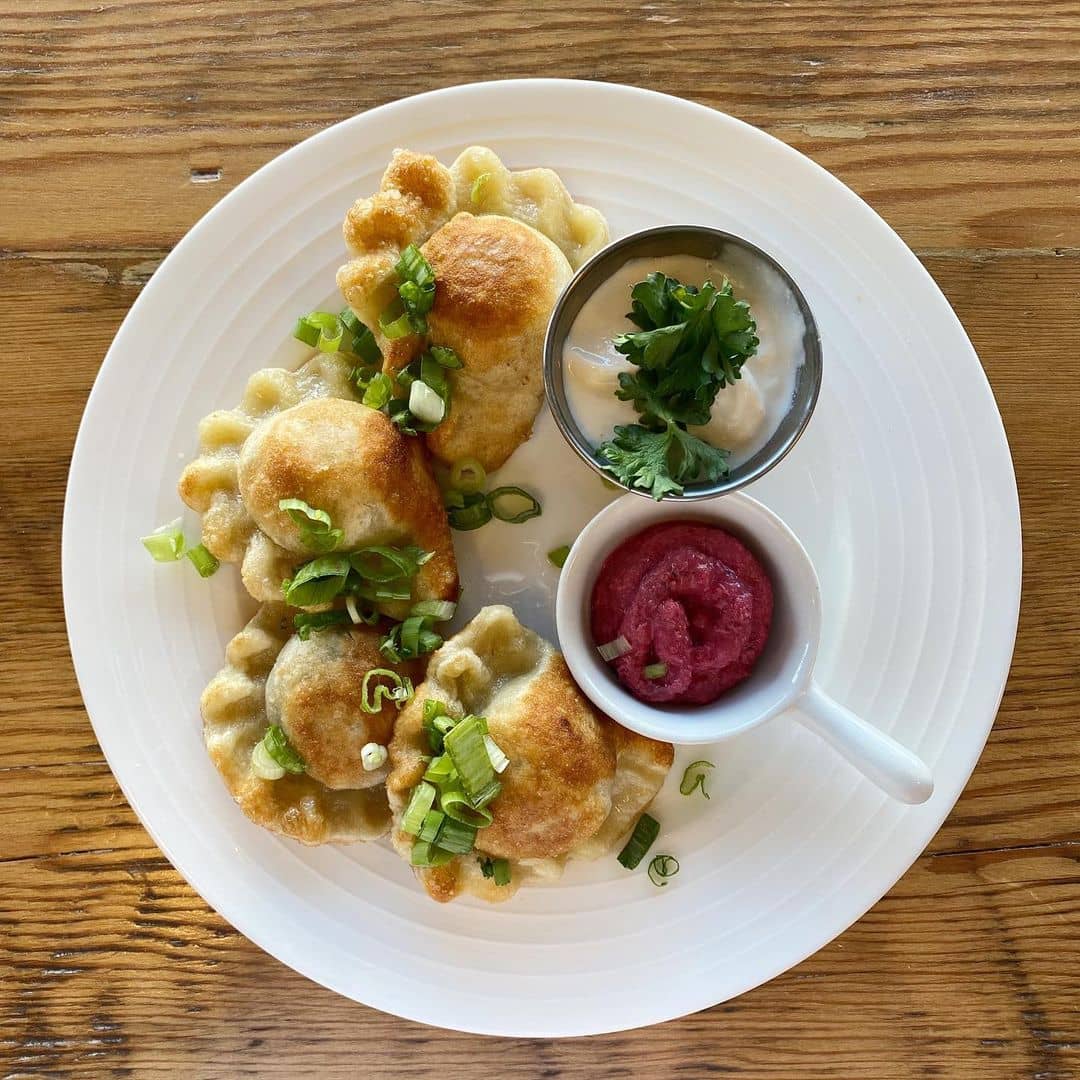 If you think all you're going to get at this spot is bread, then you haven't visited Kozak Ukrainian Eatery enough! This delightful deli/bakery is where locals and visitors flock for mouth-watering dishes they can feast on to their heart's content. Kozak is cozy, clean and the perfect spot for a hearty breakfast, or some take-out lunch & dinner.
The pierogis and borscht are a must, and we wouldn't say no to their Hungry Tato's Lunch Combo. If you're there for breakfast, get the Latkes, or the Syrnyky. They have French Toast too, and served with caramelized apples! Mmm.
What to order: pierogis, borscht, Hungry Tato's Lunch Combo, Latkes, Syrnyky, French Toast
Address: 5077 Victoria Dr, Vancouver, BC V5P 3T9
Phone Number: (604) 428-4421
The First Dessert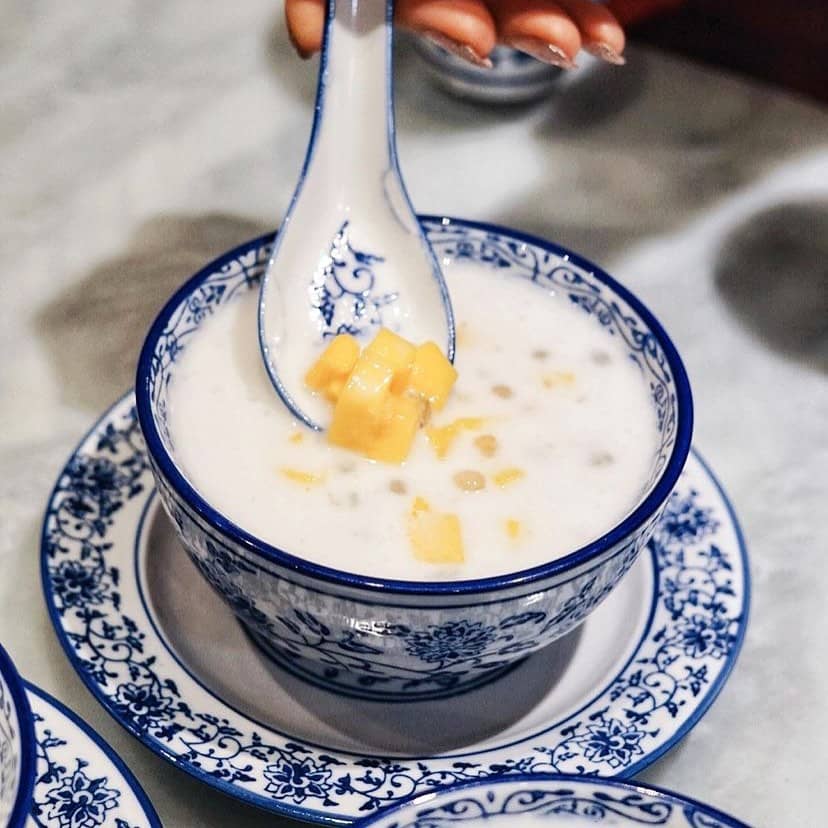 Specializing in traditional Cantonese and Hong Kong desserts, The First Dessert is a bright and cheerful little shop serving up bowls of soupy sweet treats you really shouldn't miss out on when visiting Victoria Drive.
Try the Durian dumpling with honey milk, which will make you run back there for more, or, go for a traditional Hong Kong street snack of rice noodle rolls in a variety of flavourful mixed sauces. Another must-try at this gorgeous spot is their yummy sago dessert with taro balls. We promise you won't be sorry!
What to order: Durian dumpling, rice noodle rolls, sago dessert with taro balls
Address: 5857 Victoria Dr, Vancouver, BC V5P 3P9
Phone Number: 17785225857
Weirdo Cafe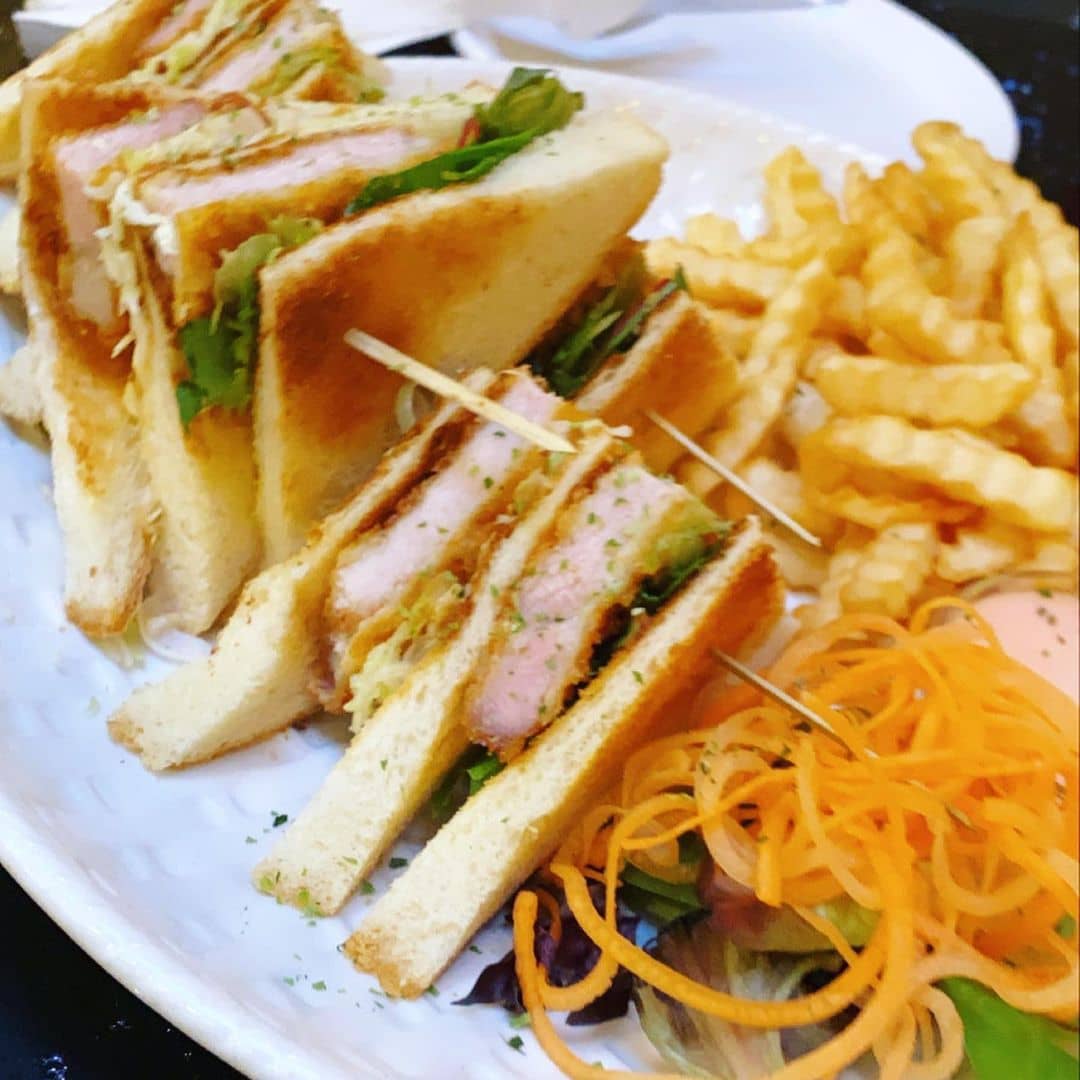 With its eclectic and mismatched menu and brave food fusions, Weirdo Cafe is one of those unique cafes that draws you in out of curiosity and wows you with their expertise and flavour. If you're adventurous and want to dig into great food that fills you up and entertains you, this is the spot for you.
We recommend their Japanese Pork Chop Sandwich with Tonkatsu sauce, or the Chicken Wings dressed with a passion fruit sauce. Their signature Seafood Risotto has converted many and turned them into die-hard fans, so definitely order that.
What to order: Japanese Pork Chop Sandwich, Chicken Wings, Seafood Risotto
Address: 6459 Victoria Drive Vancouver, BC V5P 3X5
Phone Number: (604) 559-8836
Best Shops on Victoria Drive
On Victoria Drive you'll find an abundance of shops selling all kinds of necessities and treasures. But, it's those amazing ethnic grocery stores and their mile-high shelves stocked with South Asian delights that gets locals and visitors coming back as often as they can. Not forgetting the great bargains and deals these stores always offer.
Here's our top three picks for some top-notch South Asian food and grocery shopping in Victoria Drive.
Saigon House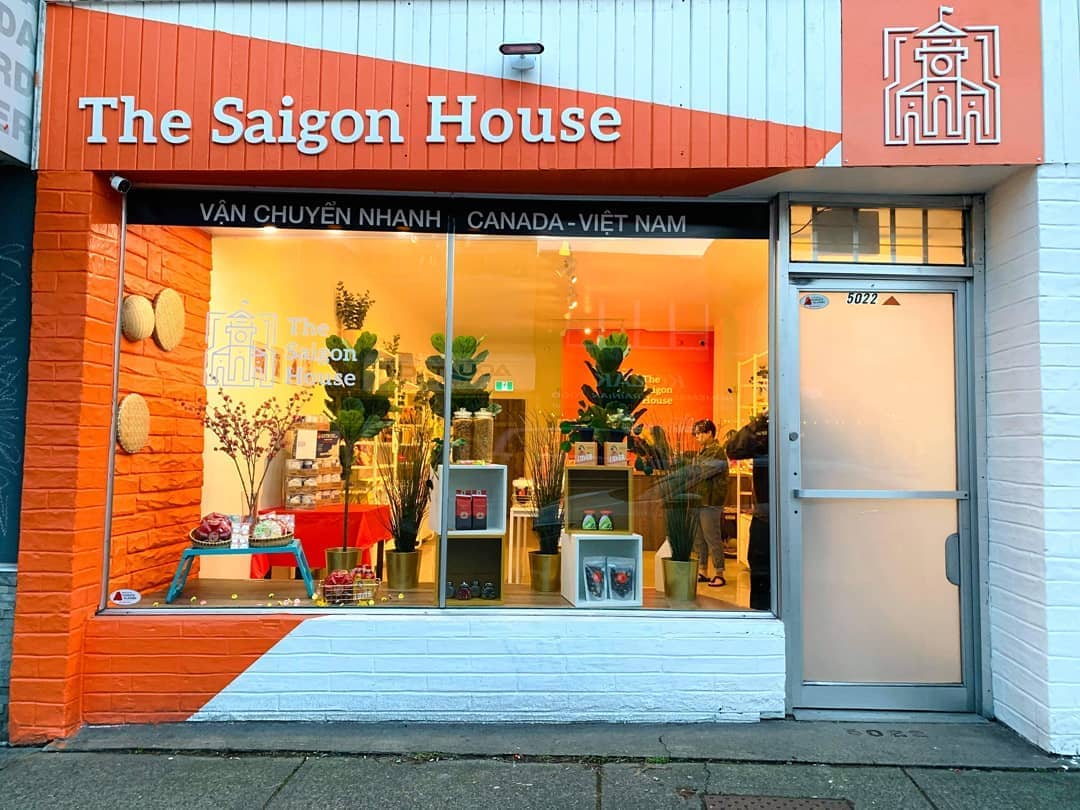 Saigon House is the store that meets everyone's needs if Vietnamese items are what you're looking to stock up on. From snacks to spices, fresh produce and more, this one-stop-shop is worth browsing through when you next visit Victoria Drive.
Grab a few bags of packaged pistachio, dried apricots and raisins. Pop over to the produce section and get the Jackfruit. They also stock popping boa balls, fried garlic, coarse salt, chili shrimp, and a bunch of yummy snacks to munch on through your next Netflix binge.
Address: 5022 Victoria Dr, Vancouver, BC V5P 3T8
Phone Number: 604 301-0515
88 Supermarket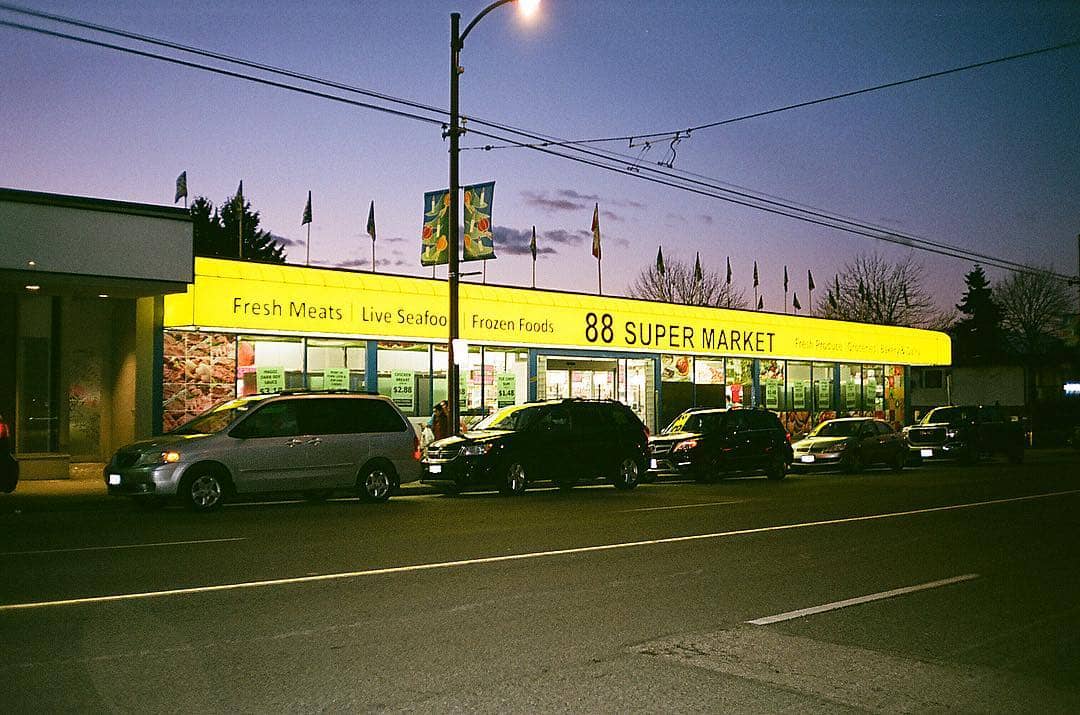 Known as the supermarket with one of the largest selections of ethnic foods in Greater Vancouver, 88 Supermarket is the place to hit up for some serious grocery shopping. This is no ordinary supermarket, and the range of items may overwhelm you, but if you power through, it will be worth your while. Trust us.
Check out their range of Asian herbs and vegetables you may not find at other stores, or grab some Thai Iced Tea mixtures, Vietnamese coffee, fresh fruits, meats and seafood, as well as a selection of South American food items.
Address: 4801 Victoria Dr, Vancouver, BC V5P 4P3
Phone Number: 6048762128
JJ SriLankan Store
For those South Asian grocery items and rare spices you've been wanting to add to your pantry, a visit to JJ Sri Lankan Store in Victoria Drive is a must. The variety of products on offer at this store is superb and easy on the wallet. This is the spot you go to stock up!
From legumes and semolina, basmati rice, dry fruits & nuts, teas, coffees, and a wide variety of special snacks like banana chips, JJ's has it all. Check out their range of pickles, fresh produce, frozen items, tinned foods, and an incredible selection of spices!
Address: 5125 Victoria Dr, Vancouver, BC V5P 3V1
Phone Number: 604-4234455
That sums up our guide for Victoria Drive for now, and we hope you get out there and enjoy a stroll through this delightful neighbourhood, and sample some of its amazing eateries and stores.
As always, there is so much to do in Vancouver, and even more to discover. For your next outing, step back in time and relive some of our city's rich history with a walk around quaint and charming Gastown.