Whether you're planning to pop the question, about to celebrate a milestone anniversary, or maybe you want to apologise for something in a way that your partner can no longer be mad at you, there's no better way than taking your partner to one of NYC's most romantic restaurants.
From world-class fine dining restaurants with all the bells and whistles to casual eateries that are every bit romantic, the following list of the best romantic restaurants NYC has it all.
1. Ai Fiori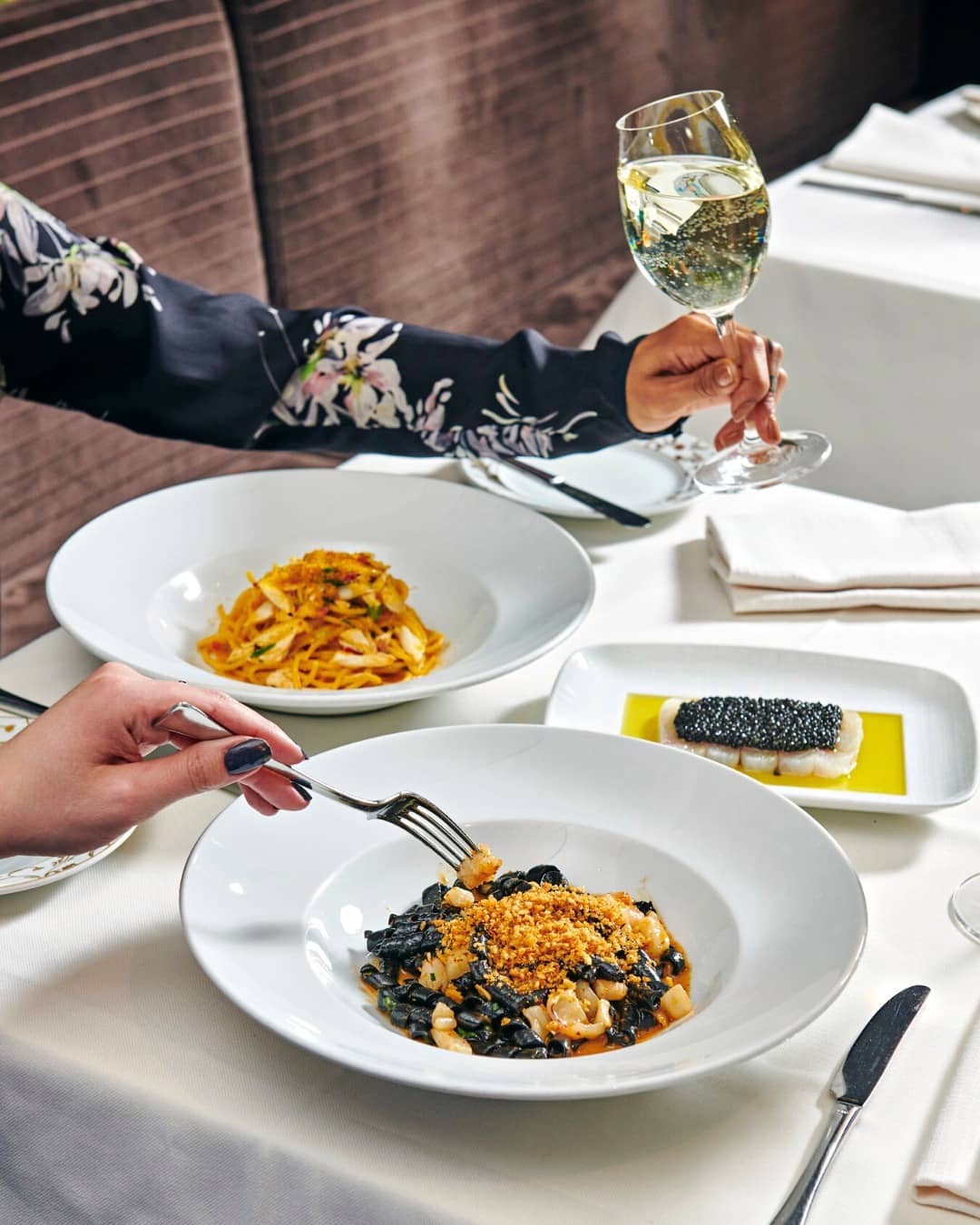 When it comes to cuisines, nothing is more romantic than the lush French and Italian cuisines, and Ai Fiori is the place to be in NYC for the most indulgent food from the cuisines. From twisting marble stairs that lead you to the restaurant, to the passionately curated menu, this place screams romance and is certainly one of the best the city has to offer.
You can either go with the Four Course Prix Fixe menu for your romantic dinner or choose the following dishes, which we guarantee will impress your partner.
Trofie Nero is a squid ink pasta dish that tastes as crazy as it looks (in a good way!). While the pasta has a beautiful briny kick to it from the squid ink, the seafood-based sauce adds more depth to the dish, and the spiced mollica or bread crumbs on top add a nice crunch to every bite.
The Spaghetti here is one of the best pasta dishes you're likely to have tried, ever! The combination of the lush twirling pasta with sweet and plump blue crab makes this dish wonderfully enjoyable, without being overly rich. There's also a bit of heat from calabrian chili, which takes it up a notch.
For dessert, both the Panna Cotta and Cioccolato are solid options.
What to order: Trofie Nero, Spaghetti, Panna Cotta, Cioccolato
Address: 400 5th Avenue, 2nd Level, The Langham NYC, New York, NY 10018
2. Le Coucou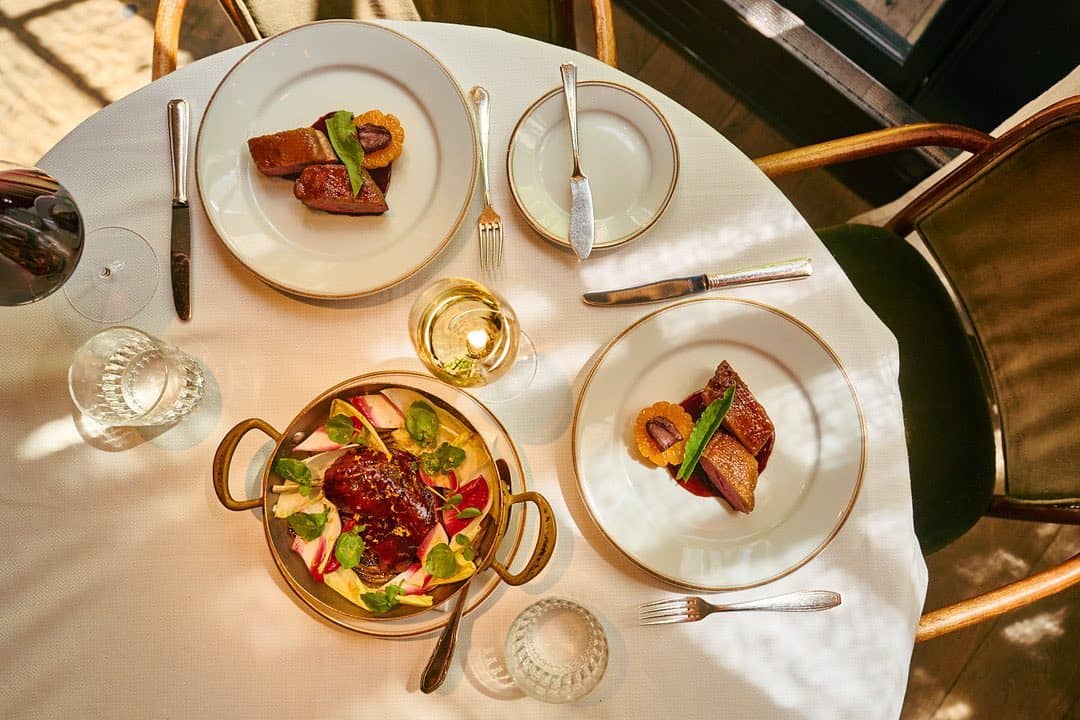 From celebrated chef Daniel Rose, Le Coucou is a sliver of Paris right here in the majestic New York City. This chic, brick-walled restaurant is comfortably carnivorous, and with grand chandeliers, white table cloths, and candle-lit tables, this place is ideal for a hum romantic date night.
Start with Poireaux Vinaigrette, which is essentially leeks presented with toasted hazelnuts, and dressed with a sherry vinaigrette. This classic French dish is simple, pure, and just the right start to your romantic meal.
Tailing it can be another sterling classic – Quenelle de Brochet, Sauce Américaine. This is a plate of elegantly quenelle-d pike mousse that tastes exemplary with the accompanying lobster and brandy sauce.
Don't forget Le Coucou's most admired rabbit dish – Tout le Lapin (all of the rabbit). This is a rustic delicacy where rabbit is prepared three ways – legs gently braised in a meat and vegetable stock, elegantly prepared roulade, and pan roasted with a delicious mustard sauce. All three preparations bring to you the most amazing essence of traditional French cuisine.
What to order: Poireaux Vinaigrette, Quenelle de Brochet, Sauce Américaine, Tout le Lapin
Address: 138 Lafayette Street, New York, NY 10013
Website | Instagram | Facebook
3. Osteria 57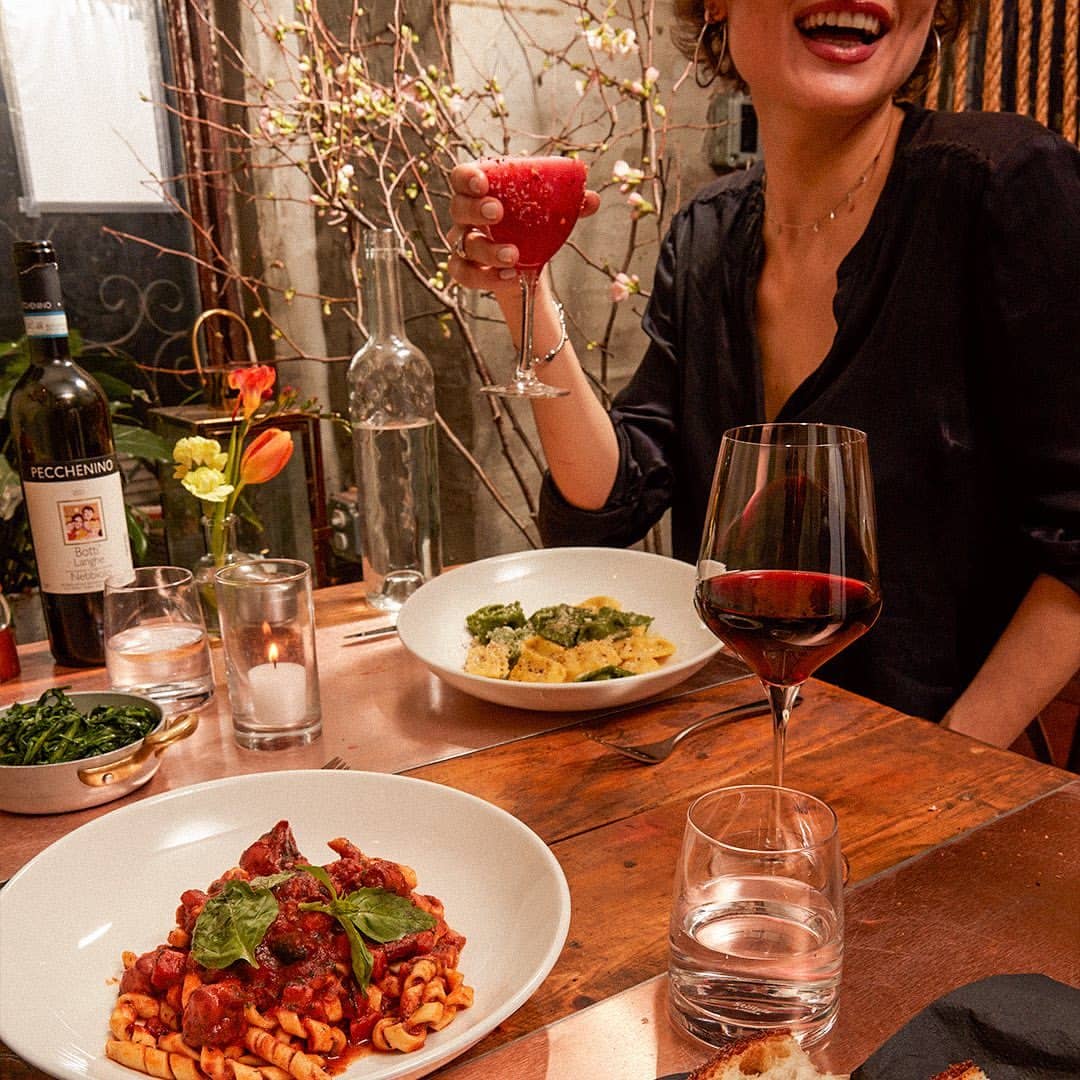 Located in the heart of Greenwich Village, Osteria 57, with its cozy rooms and a private outdoor patio, is a great choice for a romantic brunch or dinner. With many vegan, vegetarian, and gluten-free options, Osteria's menu caters even to diners with different dietary restrictions and is a favourite spot for fresh and seasonal Italian dishes.
A must-order classic here is Spaghetti Cacio e Pepe. Perfectly cooked strands of homemade spaghetti are tossed in a creamy and cheesy white sauce and are then topped with speckles of coarsely ground black pepper. It is silky, cheesy, peppery, and all things delicious!
Paccheri Pomodoro Burrata comes with housemade paccheri drenched in a basil and tomato sauce and is topped with fresh burrata. It is fresh, light, and thoroughly enjoyable.
The Black Sea Bass is a dish worthy of all the praises! The fish is hearty and flaky with perfectly crispy skin and served with zucchini puree, crispy artichoke, olives, and cucumber salad, it is salty, oceany, and a delight to finish.
What to order: Spaghetti Cacio e Pepe, Paccheri Pomodoro Burrata, Black Sea Bass, Viva Amor
Address: 57 W 10th Street, New York, NY 10011
Website | Instagram | Facebook
4. L'Artusi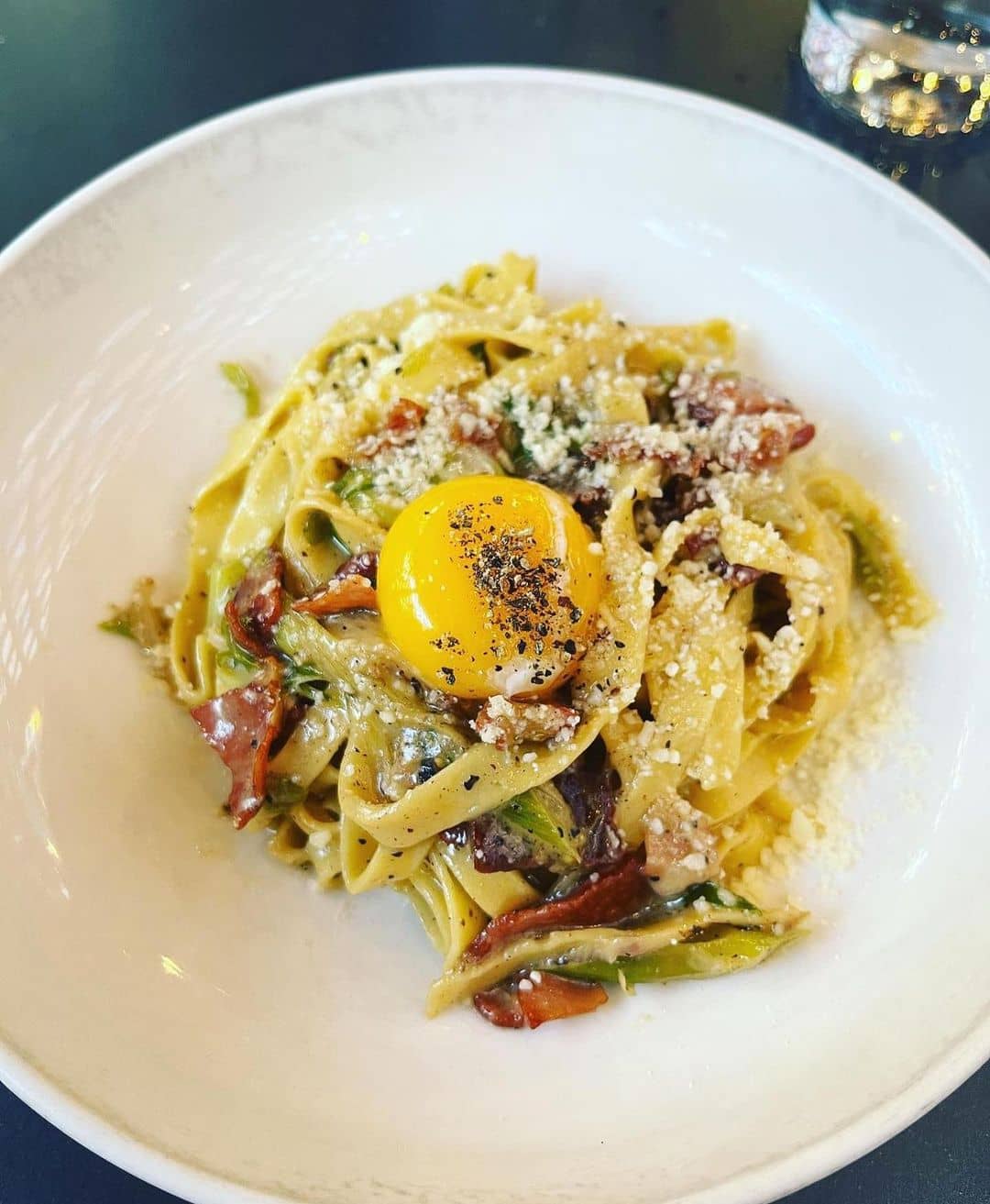 With pastas and wines as its specialty, it comes as no surprise that L'Artusi is one of the city's most preferred spots for romantic dining. This two-storey restaurant features a cheese bar, a traditional bar, and also a walk-in wine cellar where you can dine in private to celebrate a special occasion or a special someone.
Served with rye crisps, the Wagyu Carpaccio comes beautifully marbled with strong horseradish crema and is so good that it can be ranked among the best of the best in New York City.
The Roasted Mushrooms is a gem of an appetiser you'll love. In fact, it is so delicious, you wouldn't mind going out of your way to eat just this dish.
L'Artusi's Tagliatelle in bolognese bianco is authentically Italian, rich, flavourful, and deeply satisfying.
You cannot go wrong with their Roasted Chicken as well. The skin is crispy, the meat is juicy, and the simple buttery sauce it comes with is sinfully delicious.
To end your romantic dinner with utmost satisfaction, you got to order the restaurant's famous Olive Oil Cake. This actual slice of heaven is incredibly yum, and is so popular that it is now shipped nationwide.
What to order: Wagyu Carpaccio, Roasted Mushrooms, Tagliatelle, Roasted Chicken, Olive Oil Cake
Address: 228 W 10th Street, New York, NY 10014
Website | Instagram | Facebook
5. Frevo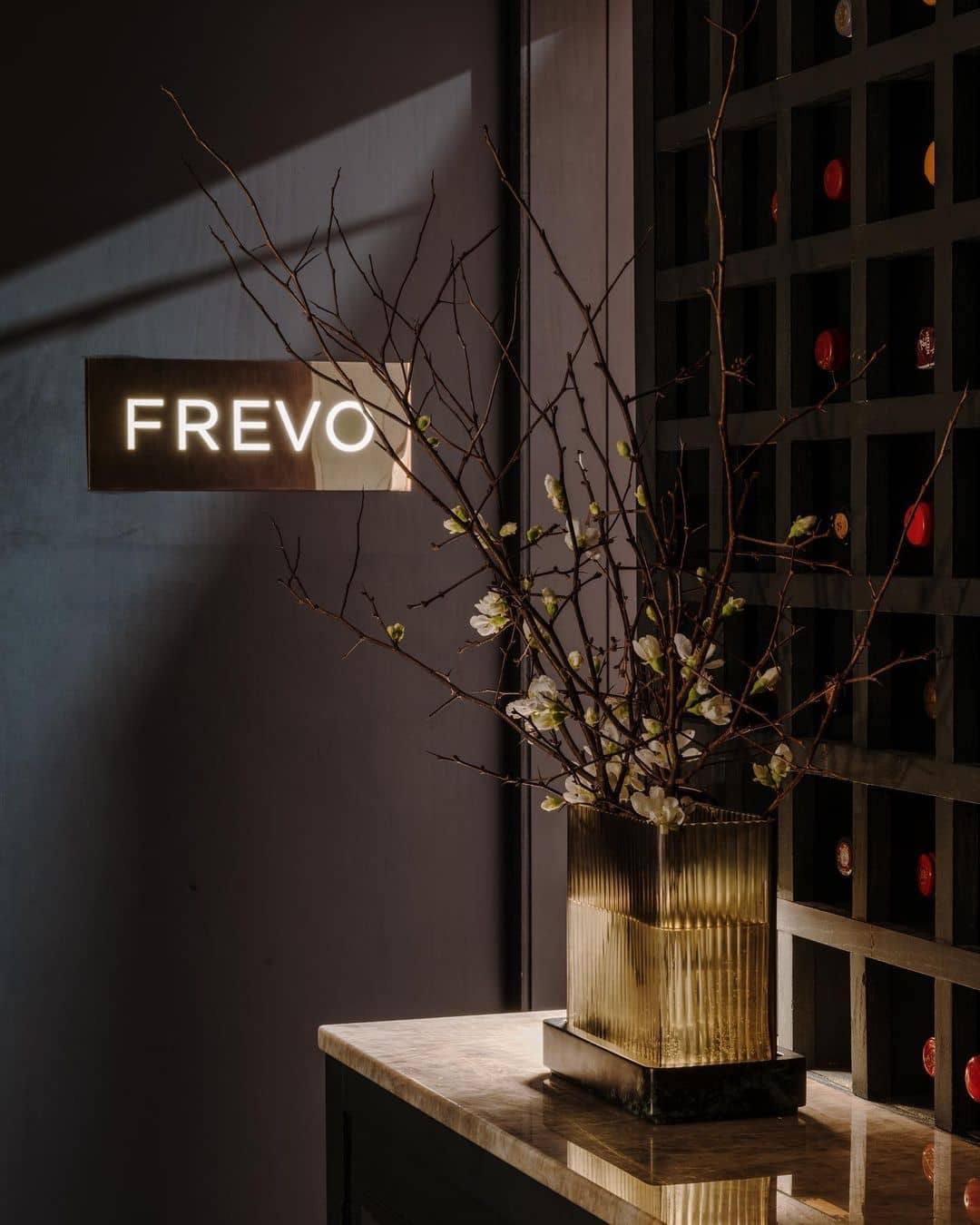 Hidden behind a painting in an art gallery in Greenwich Village is Frevo, a modern speakeasy-style restaurant offering an exclusive tasting menu. Its artistic entrance, intimate setting, and exclusive access make this classified gem a go-to spot for a romantic meal.
Frevo's divine tasting menu could be the highlight of your dreamy date night.
The Artichoke dish, with shitake and truffle, is fragrant, earthy, and nutty in flavor. Add a plump Hokkaido sea urchin to the dish, and enjoy the elevated goodness.
The Amberjack with jalapeno, curry leaves, and almond comes plated as a work of art, making it hard for you to disturb the elegant presentation, and tastes as good as it looks.
The Chocolate, wasabi, and porcini is a combination made in heaven. Finishing your meal with this deadly combination in this world-class romantic NYC restaurant is everything you hoped the evening to be!
What to order: Artichoke, Amberjack, Chocolate
Address: 48 W 8th Street, New York, NY 10011
6. La Mercerie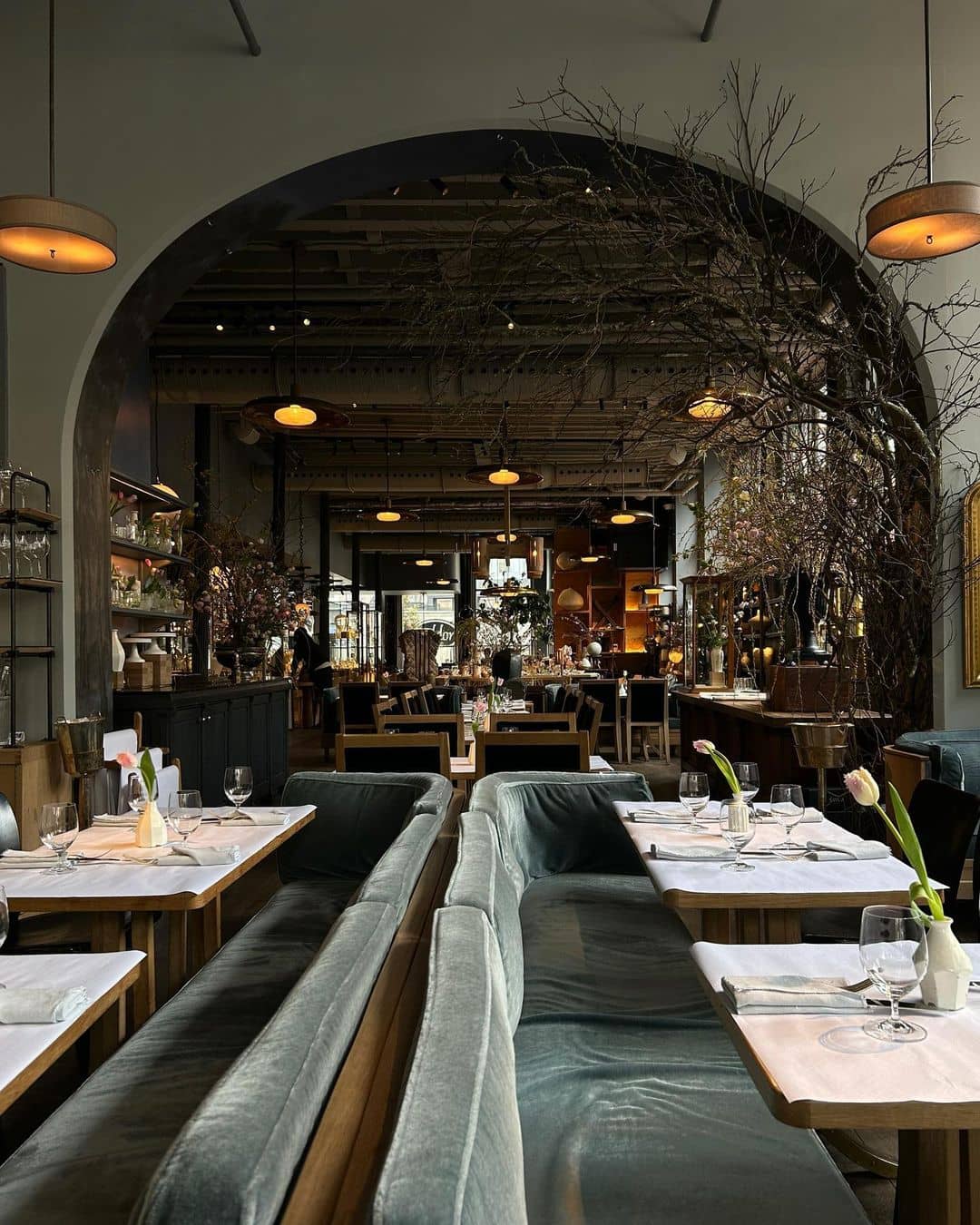 Classic French cuisine, reimagined" pretty much describes the concept of La Mercerie, a gorgeously modern French eatery designed and operated by Roman and Williams that allows you to dine and shop at RW Guild, connected to the restaurant – a winning combination for a romantic date. With pretty flowers on every table, lush interiors, this Parisian eatery is seamlessly romantic.
Who said only dinners can be romantic?! At La Mercerie, you can enjoy an equally scrumptious and stellar brunch at one of their umbrella-covered patio tables, with the love of your life.
Brunch at La Mercerie isn't complete without their famous Crêpe Complète. An evenly cooked grey-coloured dome of buckwheat crêpe houses a pile of Paris ham, soft sunny side up, cheese, and crème fraîche. It is sweet, rich, crispy, and aromatic!
Share a plate of Anchois De Cantabrie Et Beurre Vanillé with your partner. The homemade vanilla butter contributes a subtle sweetness to the briny anchovies, which together tastes extraordinary on the sourdough toasts that accompany them.
The Bœuf Bourguignon, with melt-in-the-mouth braised short ribs, crispy lardons, and delicate stortini pasta, is a heartwarming dish that shouldn't be missed.
Citron Givré – lemon sorbet in its skin is an unbelievably mouthwatering, refreshing, and unadulterated version of the citrus fruit.
What to order: Crêpe Complète, Anchois De Cantabrie Et Beurre Vanillé, Bœuf Bourguignon, Citron Givré
Address: 53 Howard Street, New York, NY 10013
Website | Instagram | Facebook
7. Bacaro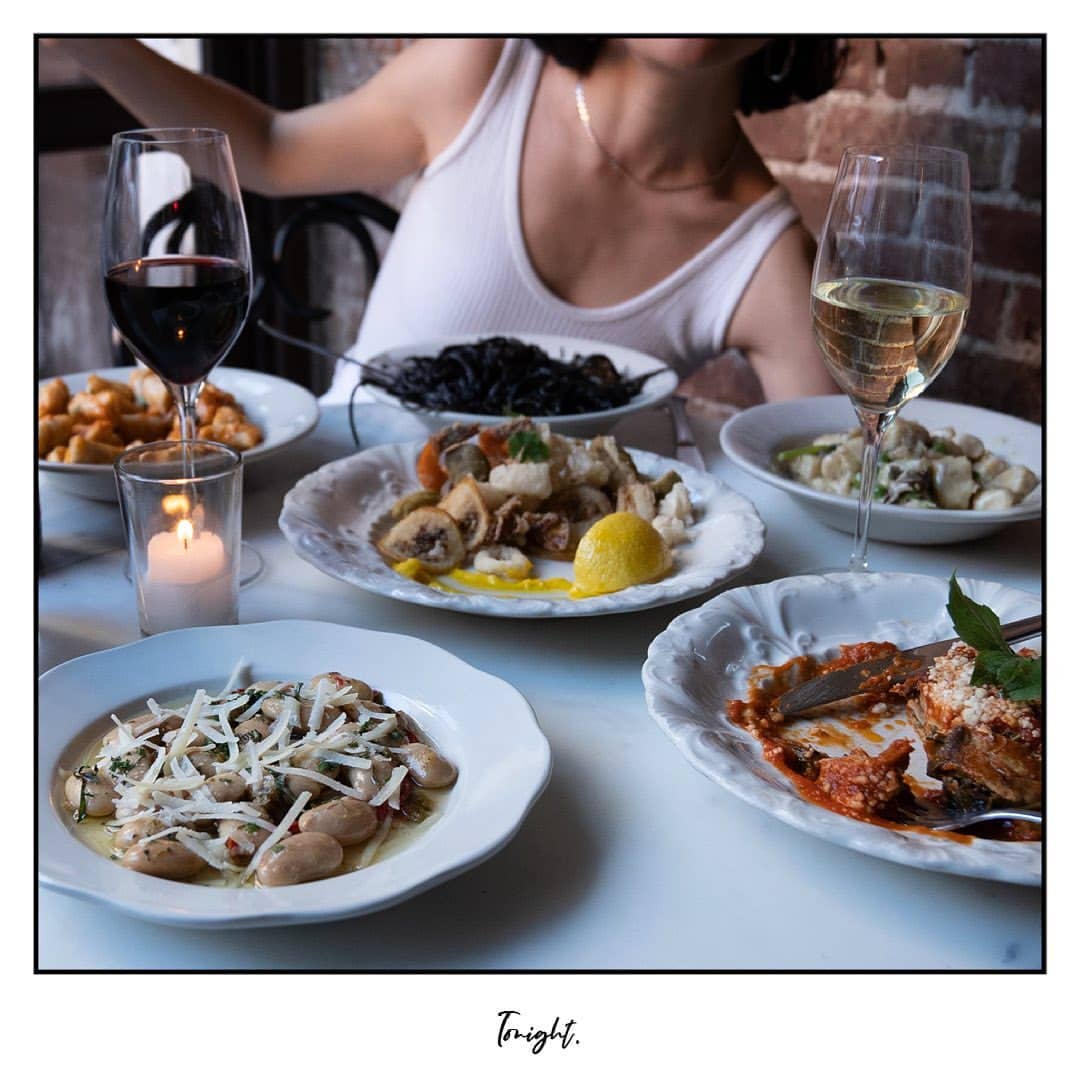 Located on Division Street, Bacaro has been serving the Lower East Side since 2007. Its exposed brick walls, vintage crystal chandeliers, long white candles on every table, and beautiful floral arrangements make this place a portal of romance.
An incredible way to begin your meal would be with the Burrata. Fresh and plump burrata served on a bed of beautifully red cherry tomatoes and basil comes as a refreshing sight on a plate, and cutting into the burrata itself is simply a magical experience.
The Ricotta Cavatelli with duck ragu is pleasure in every bite. The ragu makes this pasta dish extremely hearty, and a dish you'll look forward to eating every time you think about this restaurant.
The Eggplant Marinara is a glorious intervention. This is essentially pizza without the carbs! It is saucy, cheesy, and just ecstatic.
Craving something meaty and interesting? Get the Tagliata di Manzo al Amarone. This is marinated rib eye served with crispy smashed potatoes, which is mesmerising to look at and equally enticing in terms of taste.
What to order: Burrata, Ricotta Cavatelli, Eggplant Marinara, Tagliata di Manzo al Amarone
Address: 136 Division Street, New York, NY 10002
Website | Instagram | Facebook
8. The Musket Room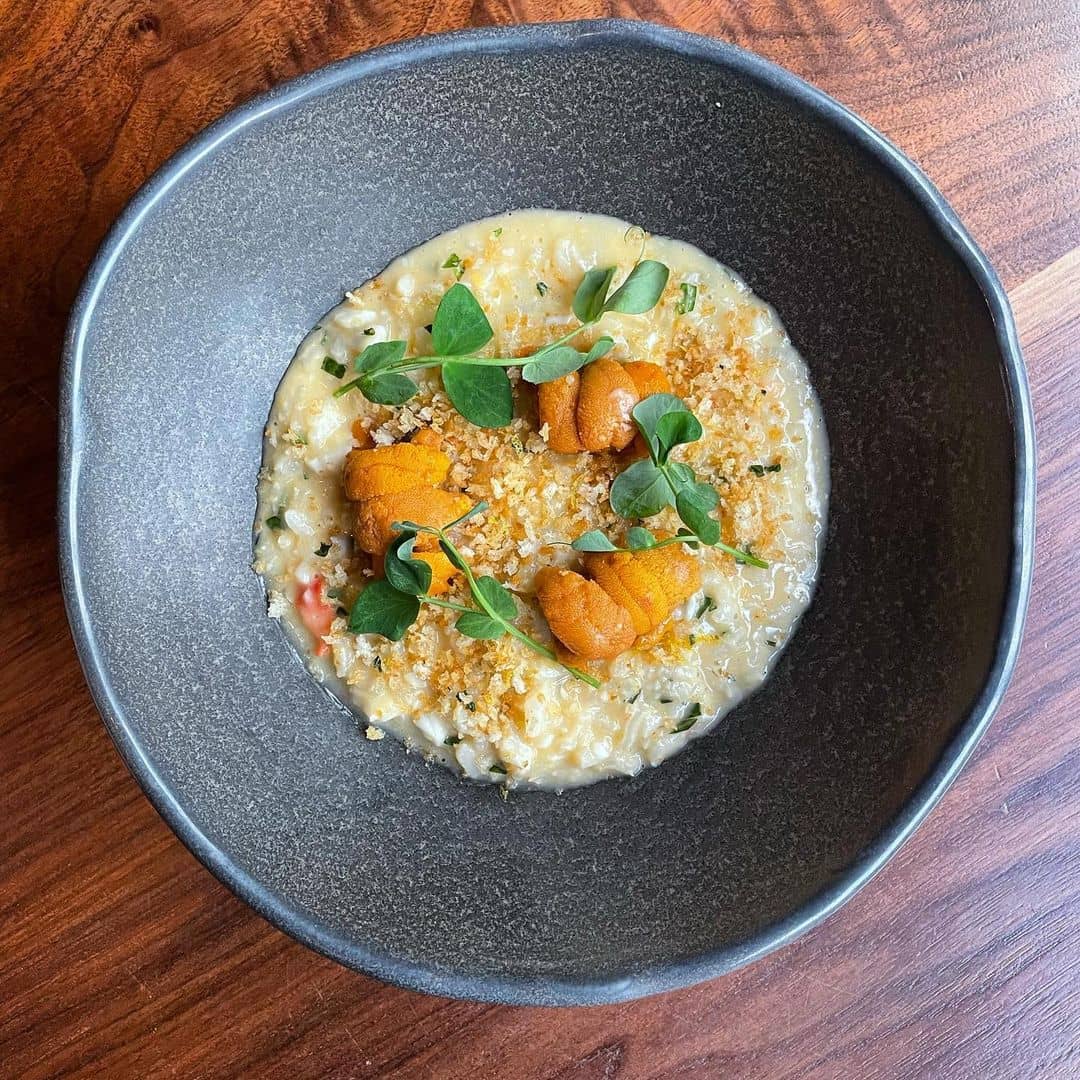 A sophisticated downtown Michelin Star establishment, The Musket Room has a James Beard nominated team hustling in the kitchen to bring to you inventive internationally-inspired dishes with intense flavours.
While the sleek and rustic interiors with intimate nooks make this restaurant suitable for romantic dining, you could also take it outdoors, in the elegantly designed private garden, and enjoy a romantic al fresco meal.
Apart from the tasting menu that is also available in a vegan-friendly version, the a-la-carte menu features the following incredible dishes.
Beets – as simple and as basic as that sounds, this dish is quite the opposite. Served with smoked cashew puree, cashew cacao nib, and black lime, the roasted beets dance with rich and deep flavours, defying all odds, and becoming one of the best-tasting beets dishes ever!
A Musket Room classic is the Half Roasted Chicken with salsa verde, sourdough pan bread, and herb salad. The salsa verde adds strong, piquant flavours to the perfectly cooked, juicy chicken, and the pan bread helps soak up all the leftover juices on your plate. A rustic meal that can become your favourite!
Then there's the Pekin Duck, a refined version of the popular dish, which comes plated so elegantly, it makes you wonder if it's food or a plate of expensive art! Needless to say, every bite is delicious, introducing your palate to the most unique, daring, and wonderful flavours.
What to order: Beets, Half Roasted Chicken, Pekin Duck
Address: 265 Elizabeth Street, New York, NY 10012
Website | Instagram | Facebook
9. Buddakan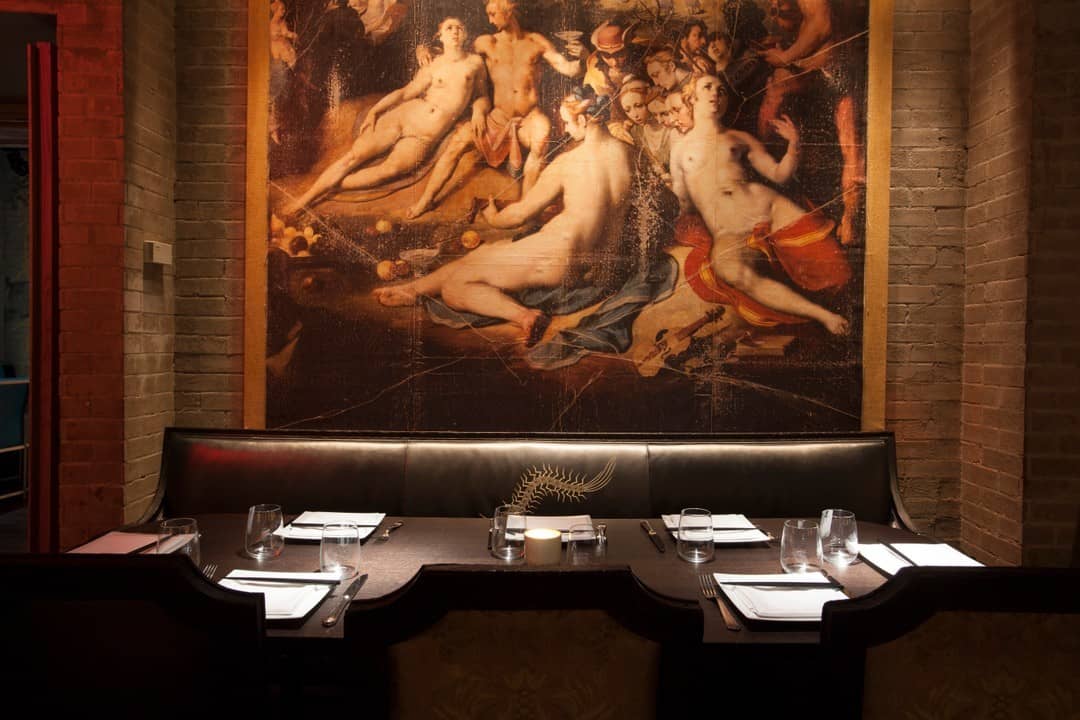 A fusion restaurant that combines the flavors of Asia with the panache of 16th-century Paris, Buddakan, with its grand dreamlike atmosphere makes an impeccable backdrop for romantic dining.
The first item on the menu, and perhaps the most popular too, is their Edamame Dumplings. While the dumplings are light and refreshing, what amazes us more is the surprisingly delicate wrappers that just melt away in the mouth.
On the contrary, the Oxtail Dumplings are rich with a strong umami flavor, again with the most delicate wrappers.
The Chili Rock Shrimp is crispy, slightly spicy, sticky, citrusy, and savory, and with the perfect balance of juicy pineapple and toasted ginger, every bite leaves you wanting more.
When you're at Buddakan, you need to try one of their rice dishes; our favorites are the Lobster Fried Rice and Dungeness Crab Sticky Rice. Both dishes are well-seasoned, well-cooked, and taste authentic.
The Glazed Alaskan Black Cod literally melts in your mouth and is so delicious, you'll order twice!
And the Wild Mushroom Chow Fun is a favorite of many for a reason! You have to try it to understand.
What to order: Edamame Dumplings, Oxtail Dumplings, Chili Rock Shrimp, Lobster Fried Rice, Dungeness Crab Sticky Rice, Glazed Alaskan Black Cod, Wild Mushroom Chow Fun
Address: 75 9th Avenue, New York, NY 10011
Website | Instagram | Facebook
10. Felice 56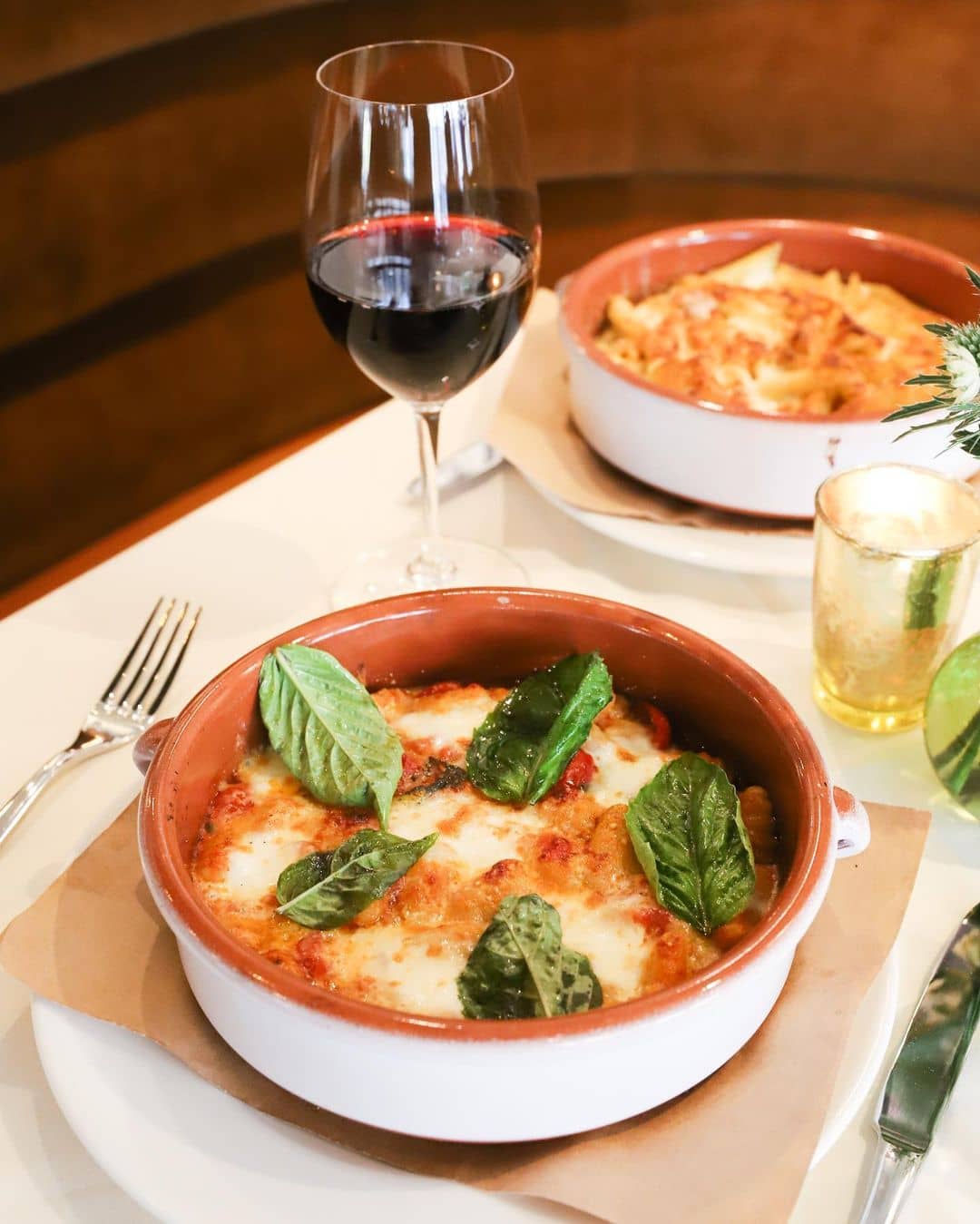 Natural sunshine, lush plants, oversized mirrors, hand-woven rugs – every element of Felice 56 transports you to Tuscany, and its graceful atmosphere could be just the hiatus you need for a relaxed romantic meal with your loved one. Enjoy authentic Tuscan dishes paired with Italian-driven wine in this small chain restaurant.
Crostone Ricotta is a delicate and delicious spread of fresh ricotta, figs, spicy honey, and almonds on a crunchy toast. An irresistible appetizer with a combination of all romantic ingredients.
Of course, the menu features many people's favorite dishes like Spaghetti Carbonara and Tonnarelli Cacio e Pepe, which come superbly executed and taste incredible.
The traditional Milanese is another first-rate dish you can find at Felice 56. The chicken is lightly breaded and pan-fried to become deliciously crispy on the outside and juicy inside and tastes outstanding with the sweet, tangy, and intense balsamic reduction.
What to order: Crostone Ricotta, Spaghetti Carbonara, Tonnarelli Cacio e Pepe, Milanese
Address: 15 W 56th Street at Chambers Hotel, New York, NY 10019
Website | Instagram | Facebook
11. Le Rivage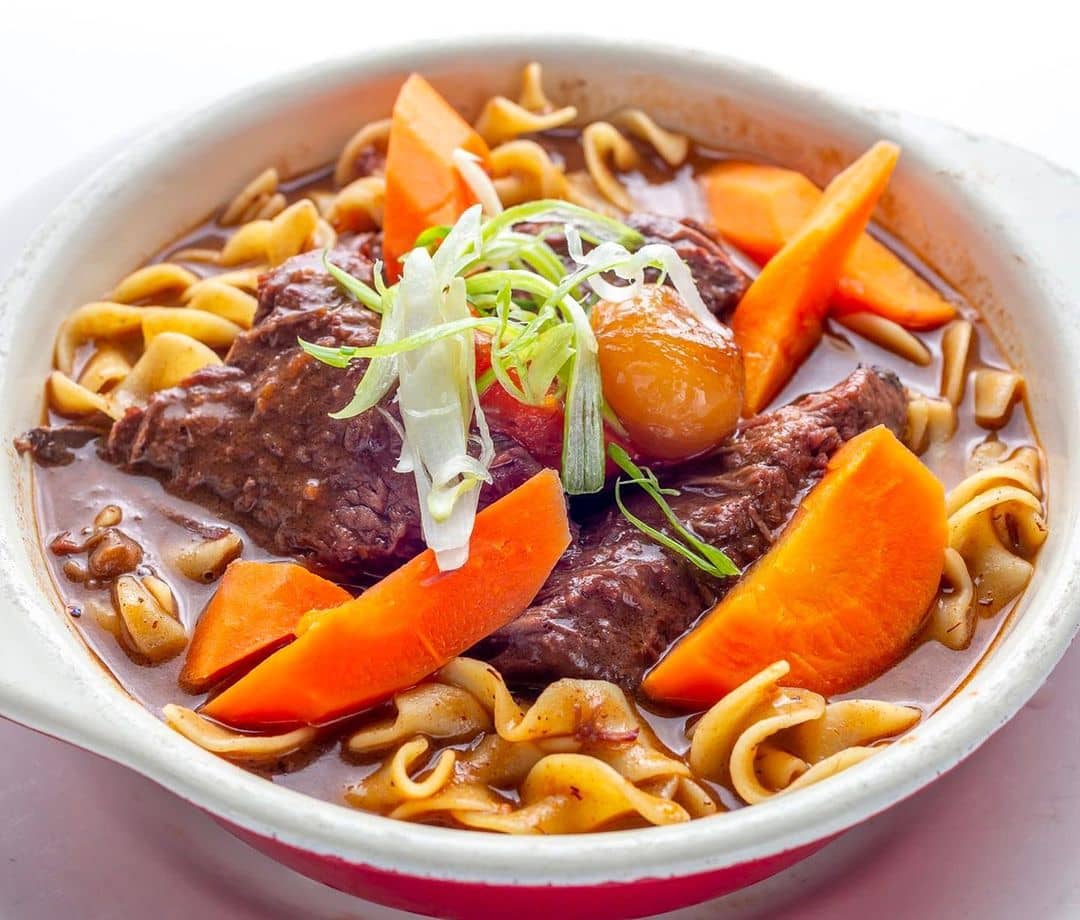 Located in the Theater District, Le Rivage specializes in pre-theater and post-theater dining, especially the former, making sure that diners finish their meals with ample time to reach their theatre for the opening curtain. So, if you're planning a romantic dinner cum movie date, Le Rivage is the place to be.
La Bisque, made following the recipe from the chef's French grandparents and given his personal twist, is a rustic seafood bisque flavored with sherry. It is rich, luxurious, and has tons of flavor.
The French Onion Soup Burger is an expertly prepared fusion of French and American cuisines. A winner of hearts and awards, this burger is legendary!
Vegetarians, indulge in Ratatouille, another family recipe passed down through generations, which is both colorful and comforting.
What to order: La Bisque, French Onion Soup Burger, Ratatouille
Address: 340 W 46th Street, New York, NY 10036
Website | Instagram | Facebook
12. Palma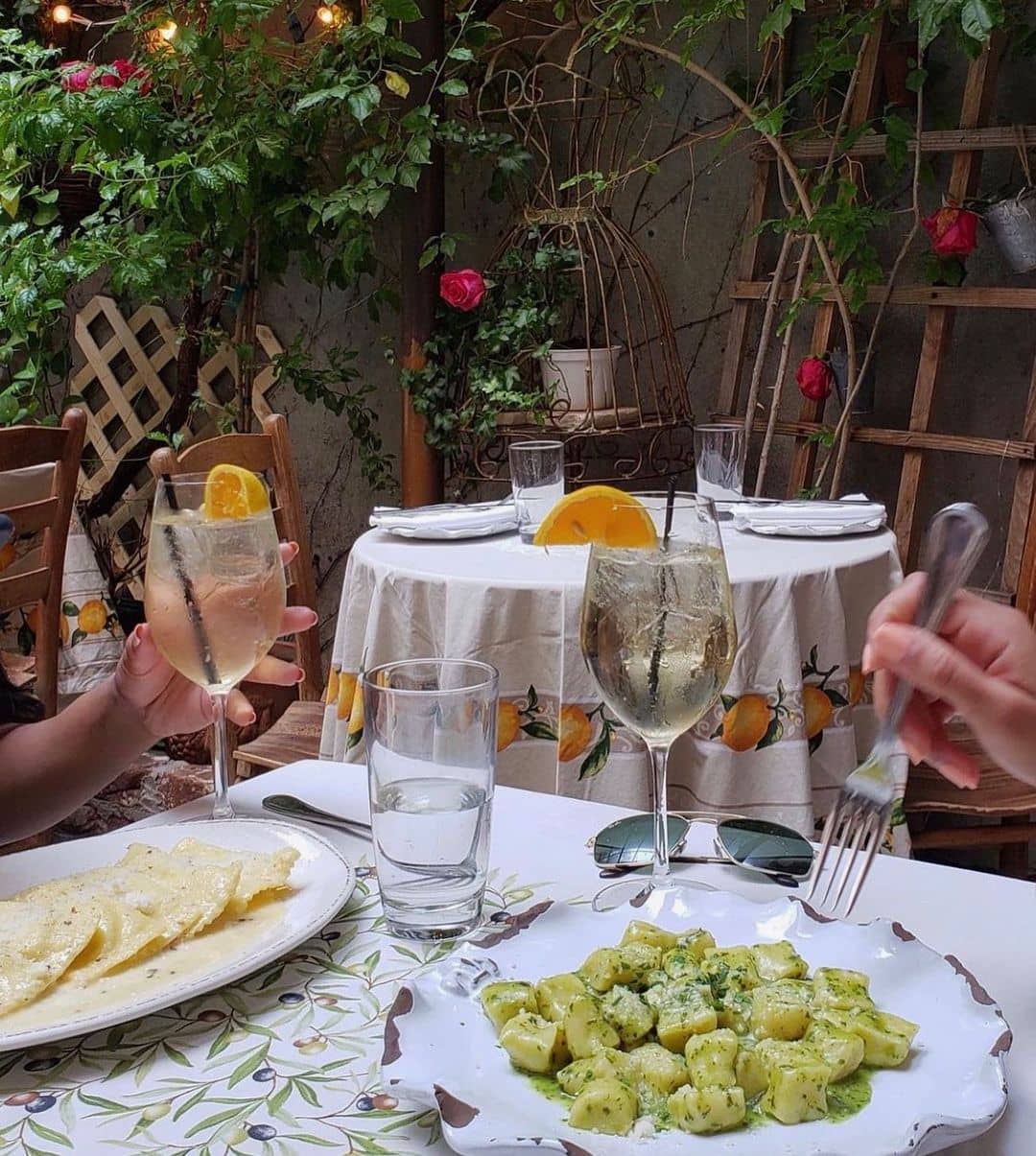 Palma is, undoubtedly, one of the most romantic restaurants in the whole of NYC, and is extremely popular during the Valentine's season. The place is essentially an Italian villa, with many private dining rooms, all connected by the heart of the restaurant – the courtyard garden. From elegant glassware to candles to vintage chandeliers, Palma is nothing but love and love only.
The Arancini is, hands down, the star of Palma's appetizer menu. Crisp on the outside and with a flavor-packed filling inside, these risotto bites are heavenly, and taste even better with a glass of wine.
When it comes to pasta, you cannot go wrong at Palma, no matter what you choose. But, one dish that has long been the show-stopper is their Ravioli Cacio e Pepe. The pasta is handmade and gluten-free, and comes filled with imported cheeses. Finished with butter and freshly cracked pepper, the dish is rich and lip-smackingly good.
The Fettuccine Ai Funghi sings the praises of mushrooms and truffles in all their glory.
The Tiramisu here stands as proof of the authenticity and quality of this Italian restaurant. It is light yet indulgent, without being overwhelmingly sweet, and is homemade from scratch.
What to order: Arancini, Ravioli Cacio e Pepe, Fettuccine Ai Funghi, Tiramisu
Address: 28 Cornelia Street, New York, NY 10014
Website | Instagram | Facebook
New York is an abode to good food, and places like Brooklyn are quickly becoming the go-to destination for adventurous foodies. If you're on your very own culinary exploration journey, there's no better place than Brooklyn, and the best Brooklyn restaurants are just a click away!