Call it the hole in the wall, because Richmond Public Market is some of the best gems for Asian food worshippers. Mouth-watering and authentic Chinese cuisines are on the roll call, with plenty of options offered in huge portions at an affordable price.
From crispy pancakes to a tasty wheel cake with its chewiness pressed against your gum, from the cold skin noodles to hot steamed buns, this is one of the oldest public markets with a rich history tied to the Asian community in Richmond.
Don't let its shabby exterior fool you though! Once you step inside, you'll instantly forget the world outside (and even the meals you just had 15 minutes ago). Richmond Public Market is a huge assortment of fresh produce, meats, flowers, gifts, electronics, and the freshest seafood from the Pacific Ocean tucked in one place.
Wondering what else is waiting for you at the market? What is the best time to visit? What to know before visiting? Read on to find out.
Where is the Richmond Public Market Located?
Richmond Public Market is located at 8260 Westminster Hwy, Richmond, BC V6X 1A7. The nearest skytrain station is Richmond Brighouse, the last stop on the Canada Line.
What Is Special About Richmond Public Market?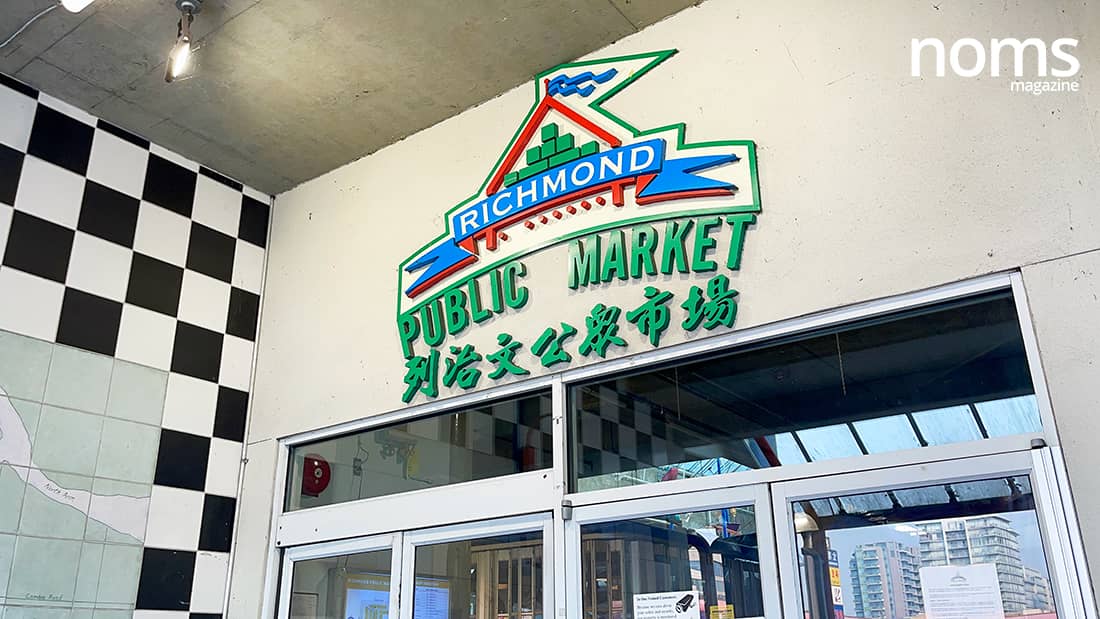 There are so many reasons many locals love Richmond Public Market.
For starters, it has that old-school ambiance and feels that closely resembles parts the markets in Hong Kong. This rings true when you saunter around the retail stalls on the first floor and then peek at the food stalls on the second floor.
Secondly, it is nostalgic for many Asian Vancouverites. Similar to Parker Place, Richmond Public Market is one of THE spots that was a popular weekend visit for Asian households. That may be to buy some affordable fresh fruits, and have lunch on the second floor.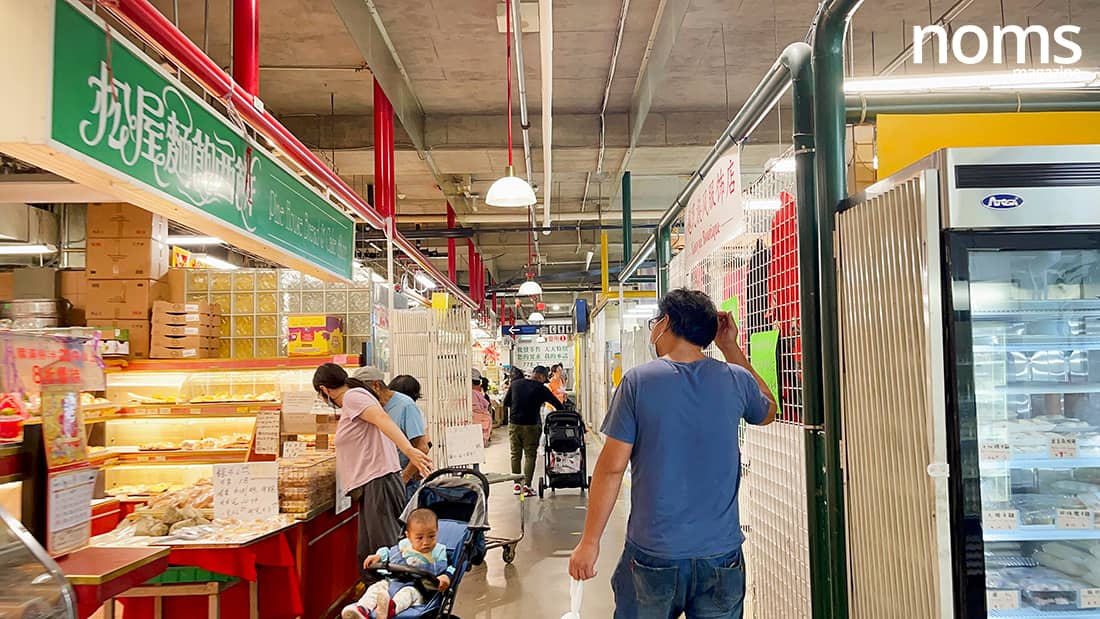 And with those memories deeply part of many Asian Vancouverites' childhood, Richmond Public Market becomes a regular nostalgic visit throughout their lifetime.
And for visitors, the Richmond Public Market is one of many Asian food courts in Richmond where you can get authentic and great-tasting Chinese food.
What Is There to Do at Richmond Public Market?
Shop for Groceries and Household Goodies on the First Floor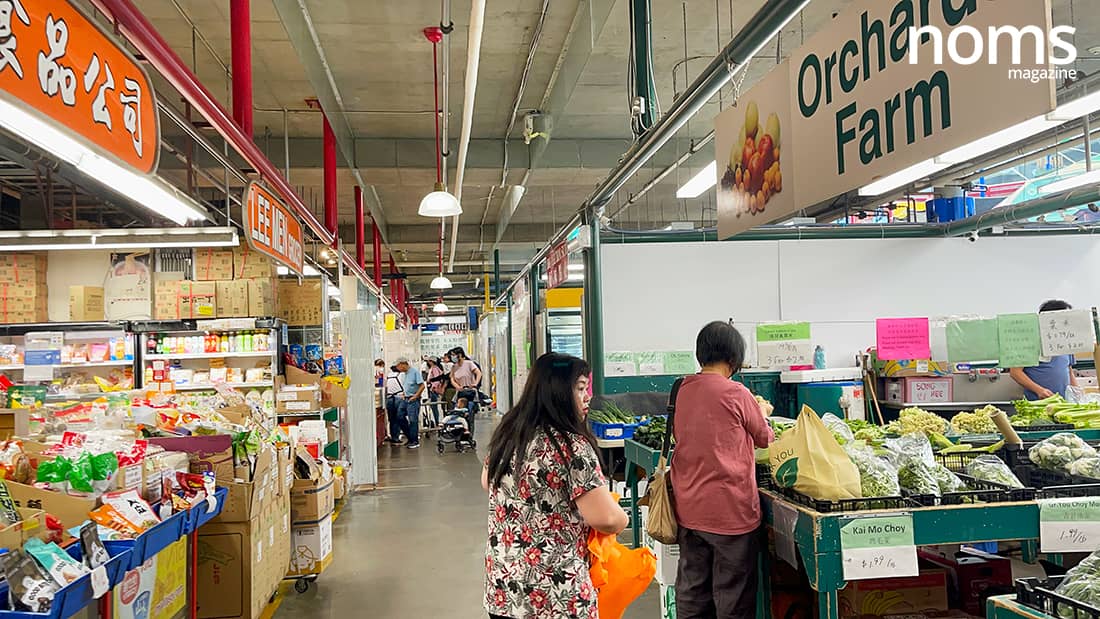 Alright, we know the food stalls on the second floor are the main attraction of Richmond Public Market but it doesn't mean you should let the fresh and authentic seafood/produce on the first floor go to waste.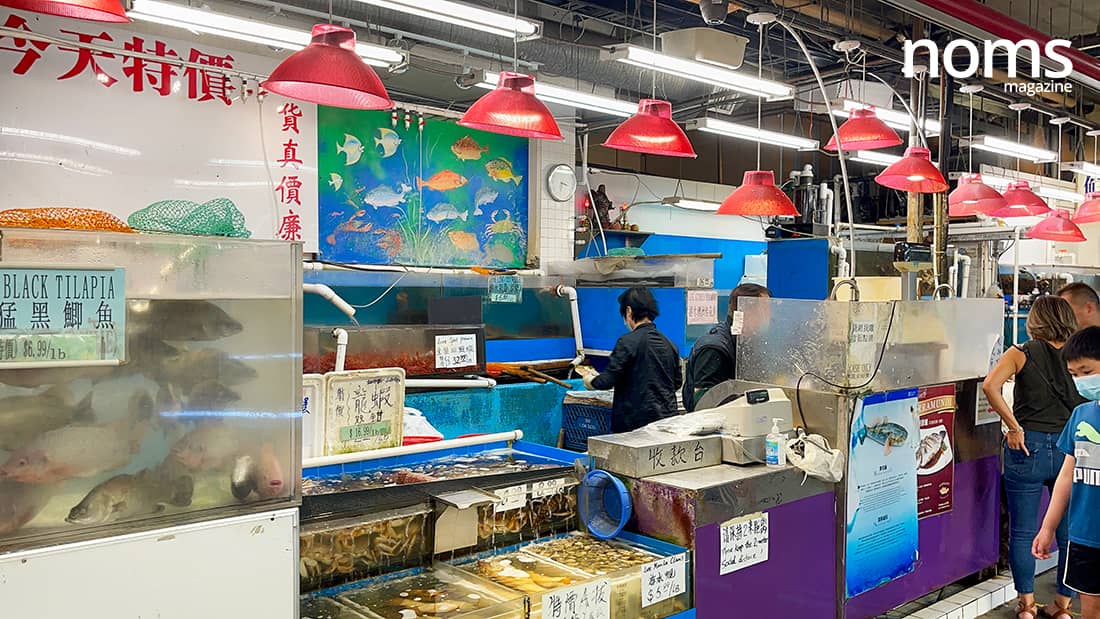 Almost all kinds of seafood off the coast of Richmond and Vancouver are available for sales. From fish to crab and oysters, from lobster to geoduck and clams, you name it.
Other than seafood and meat, you'll also find a bakery, butchers, Asian kitchenware, as well as religious and vintage decor items.
Be Spoiled by the Bustling Asian Food Court on the Second Floor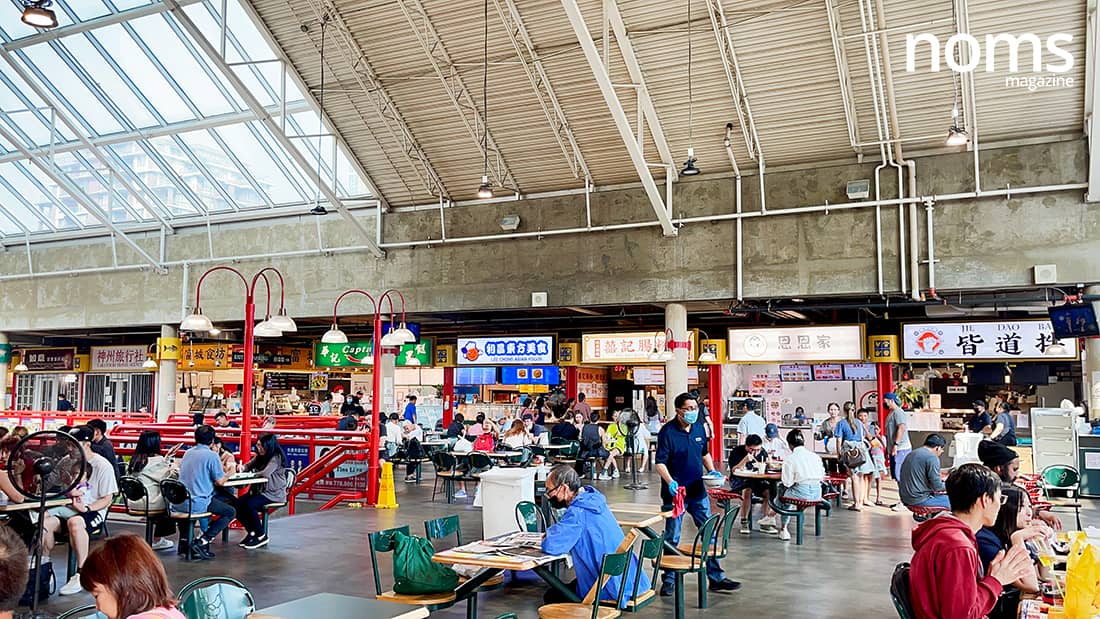 This is where the game begins. The lively, authentic, and drool-worthy food court on the second floor defines the reputation of Richmond Public Market. Stalls after stalls line up next to one another adorned with old neon lights flashing and beckoning for your attention.
This is where you wanna come with an empty stomach and a friend because the big food portion won't let you finish on your own. Plus, there are so many things to try here with each of the stalls dishing up its own specialty.
Here is a quick rundown of some.
Hei Hei Rice Rolls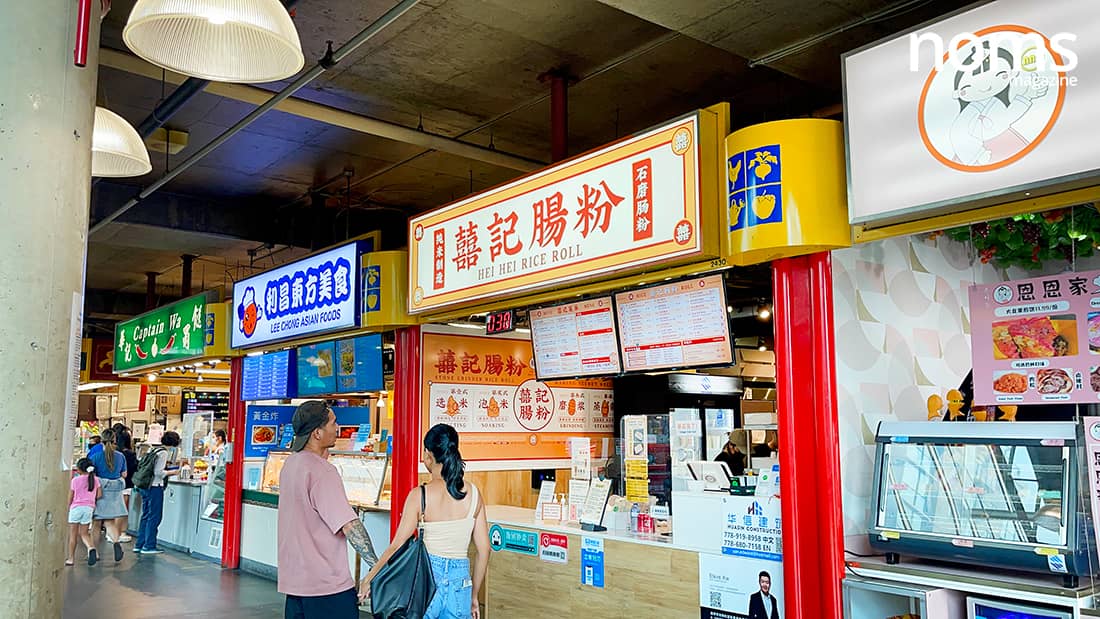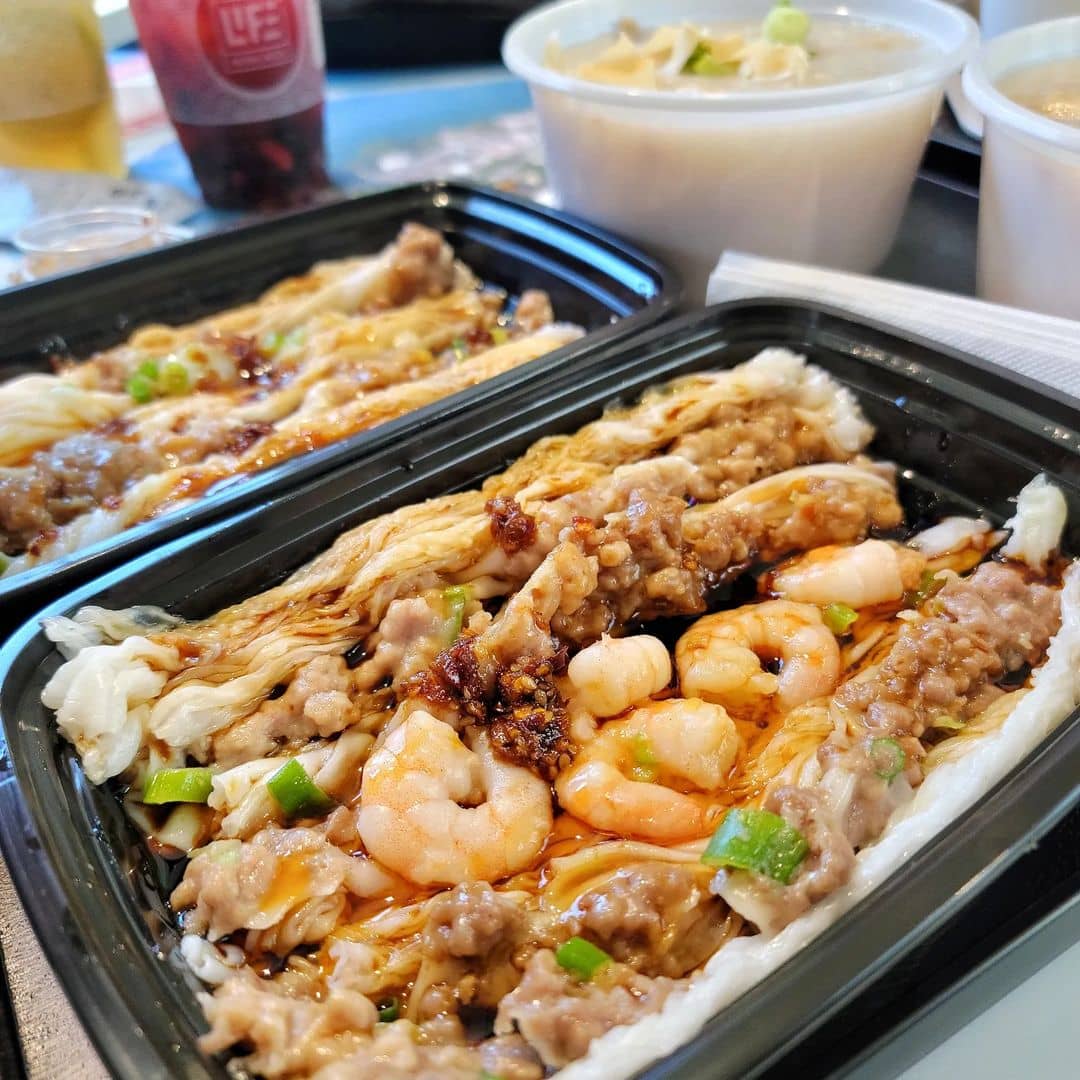 The rice rolls at Hei Hei are soft, chewy, tender, and loaded with a bunch of hearty meat wrapped within. If you like something firm and crunchy, the shrimp filling is surely the way to go. Otherwise, the minced pork and beef also promote a mouthful feel when bathed in the homemade hoisin sauce.
Hei Hei is open at 11 am but the queue soon forms long before they take orders.
Peanuts Bubble Tea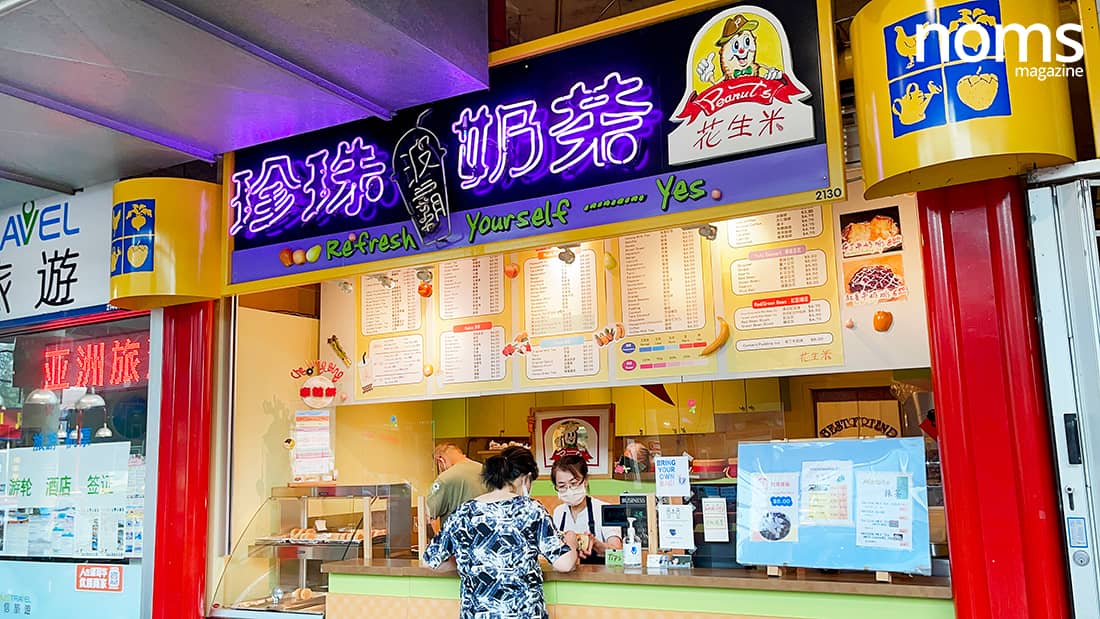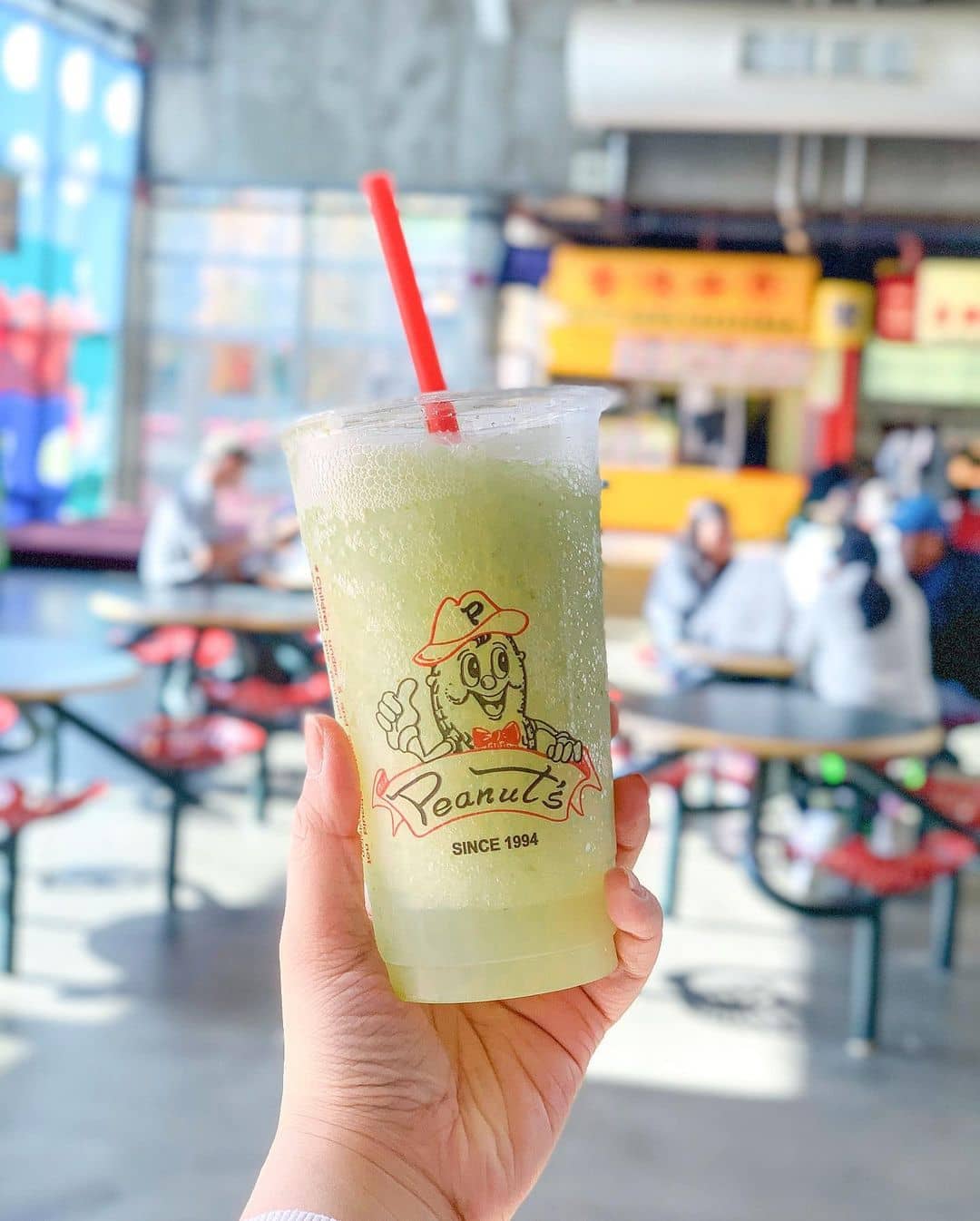 Good eats don't always have to demand top dollars. And with Peanut's boba and wheel cakes, it's time to put your sweet tooth on a wild ride. Addicting boba flavors come in a wide range, but make sure to steal one of their Honey Pearl Milk Tea or Strawberry Banana Yogurt Pearl.
If their signature wheel cakes are still available on the counter, grab four of them on the way out. Rich and heart-warming fillings spill out of the dough as you bite your way in.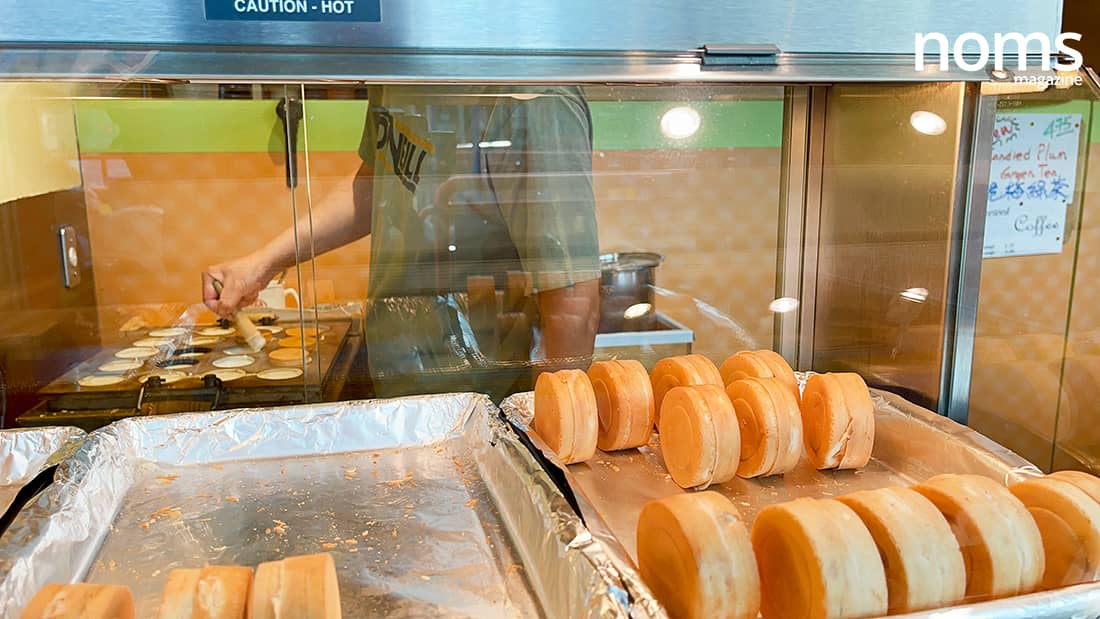 Cheese, taro, radish, and black sesame are a few to be named but feel free to go for your favorite filling. And if you love boba as much as we do, here are the best boba shops in Richmond for your boba fix.
Xi An Cuisine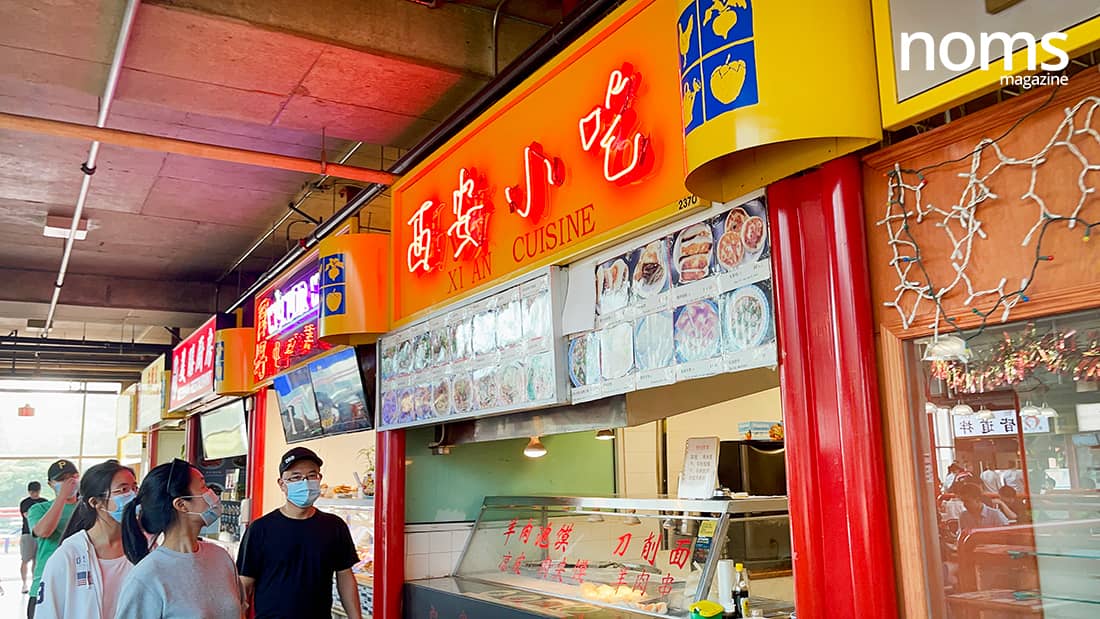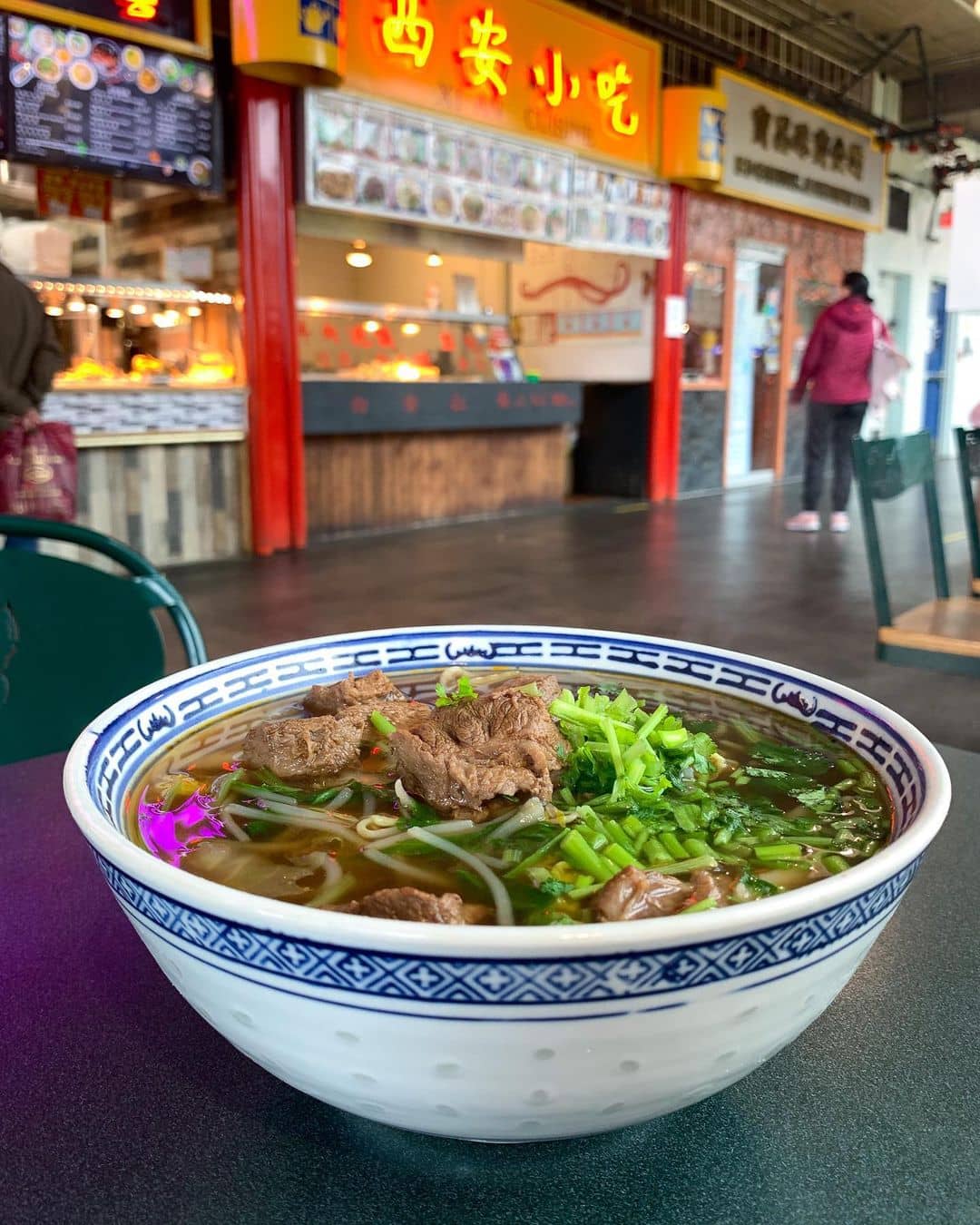 Named after the capital of one of the oldest cities in China, Xi An's claim to fame is everything hand-pulled noodle related. If you're unsure what to order, stick to the lamb noodles, cold skin noodles, beef pancakes, and Chinese burgers.
Lamb noodles are surely a must-try here. The taste is light and refreshing which makes it a perfect call for those who are unfamiliar with lamb's pungent flavor. Plus, the texture and chewiness of each noodle strand are the best part. It pairs beautifully with the chunky meat and a good variety of vegetables.
What Is the Best Time to Visit Richmond Public Market?
The best time to hit the market is either right before noon time or just before closing. Come at 10 am to find parking and walk around watching people, or finding photo-ops before the stores are up and running at around 10:30 when the queue hasn't formed yet.
Then if you come before closing time at night, you'll usually get a much bigger portion and sometimes even extras.
Essential Tips to Know Before Hitting Richmond Public Market
Don't show up too early.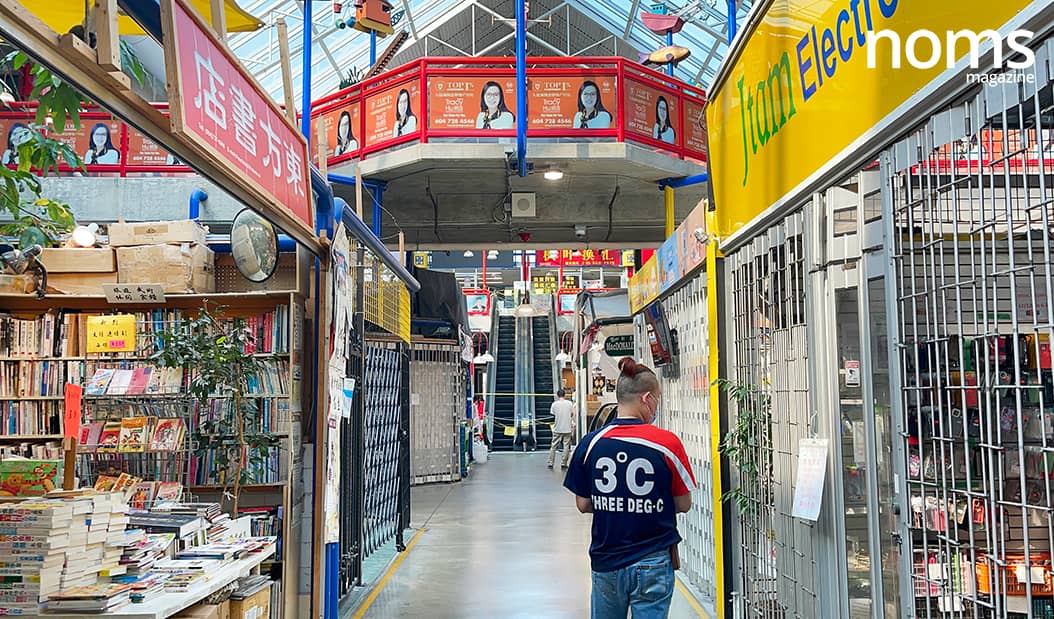 We know you're anxious to get there early to dodge the crowd and beat the waiting line but remember that most stalls are up and ready to go no earlier than 10:30 am.
Even though the listing on Google says it's open at 9 am, it doesn't mean all stores start to take orders at the same time. So this is a chance for you to sleep in a bit and don't forget to grab a cup of coffee while waiting if you happen to get there early.
Stand by near the stalls to wait for your order.
Since most of the stalls are usually flooded with people, they will put your name down on a roll call and call out your order items when they are ready.
If you're with a friend or family, consider having them be on the look out for a table while you wait for your food.
Last resort is to grab a table on the patio or at the park next to the market.
Get your cash at the ready.
It's a public market, so don't expect to have your card accepted at all times.
Plus, most of the foods here come at affordable prices which vary about $20 each so small changes and cash would come in handy.
Set up your orders in the right sequence.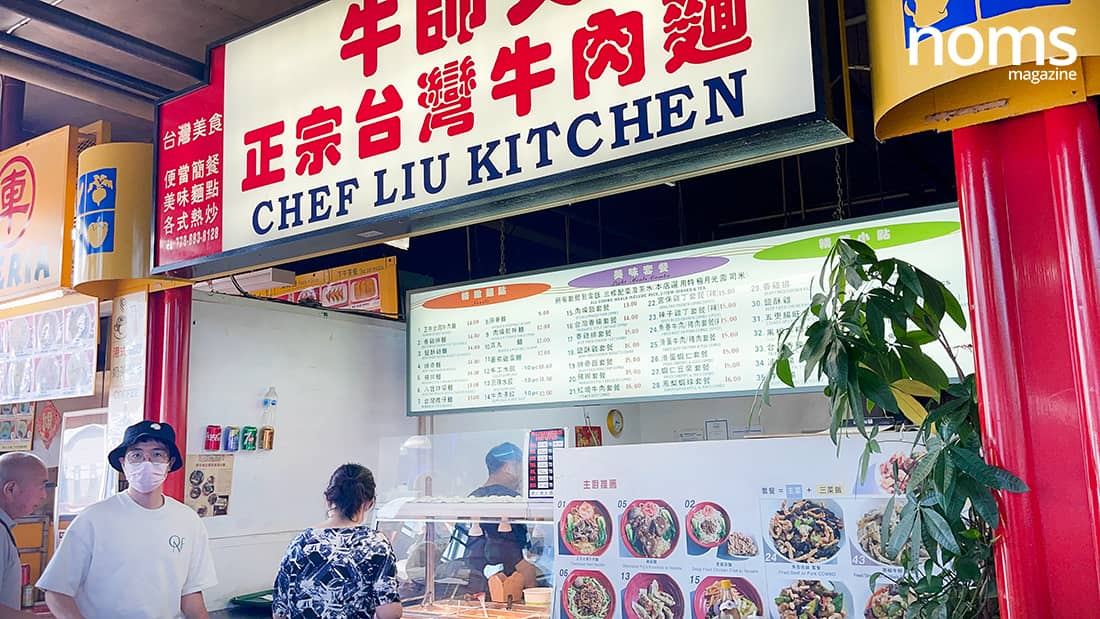 It all starts with the wait time. If you're lucky then the food is ready right away. If not, they will assign you a time somewhere between 15 to 30 minutes depending on how crowded it is.
Start with the shortest wait time first. Let's say you can get the crab done in 15 minutes and then pancakes in the next half an hour. Put them in the right order so you don't waste too much time running in confusion. That's why you need some friends to help you memorize it all.
Come hungry.
You should come either for breakfast, lunch, or dinner with an empty stomach. With only a few bucks, you'll get an overflowing plate with a bonus of hot tea or soup. So get ready to have your mouth drooled and be spoiled with choices.
P/S: if you're all planning to have meat pies and wheel cakes, bring a pair of scissors so you can split the food in peace.
Dine In The Park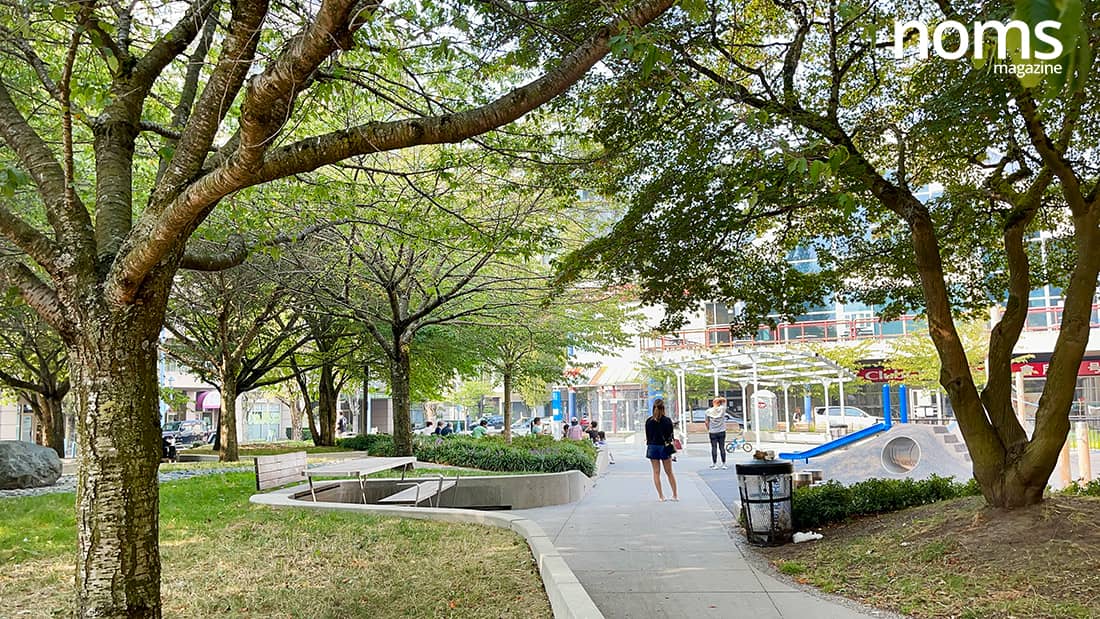 During the busy rush on weekends, it is a battle to find a table. If that's the case, you may have more luck grabbing a table on the patio or on the picnic table at the adjacent park.
On a beautiful day, eating your beef noodle soup at the park actually is a splendid option!
Parking at Richmond Public Market
The free parking lot is available right outside the market building, but note that it is kind of a mess. Not Crystal Mall bad, but still quite difficult on the weekends.
Another option is to try for the metered street parking OR walk over from Richmond Centre.
Read more travel ideas and good eats in Richmond with these curated guides: