Just twenty minutes south of Vancouver and inside gorgeous Richmond, sits one of the most beautiful and historical places on the West Coast. Once the largest fishing port, and cannery hub, Steveston still boasts the largest salmon run, and the largest fleet of commercial fishing vessels on the British Columbia coast.
This is a heritage town, and steeped in multicultural history. It is a place many crave to visit, and the ones who do, always want to go back for another look. From old fashioned architecture, to waterfront cafes, novelty stores, fresh catches of the day, and seafood dishes at every turn, this is a town that will leave you in awe, and some amazing memories.
So, here's our guide on what to do in Steveston, when you visit (and you totally should visit.)
Steveston Village Neighbourhood Guide:
Best Restaurants in Steveston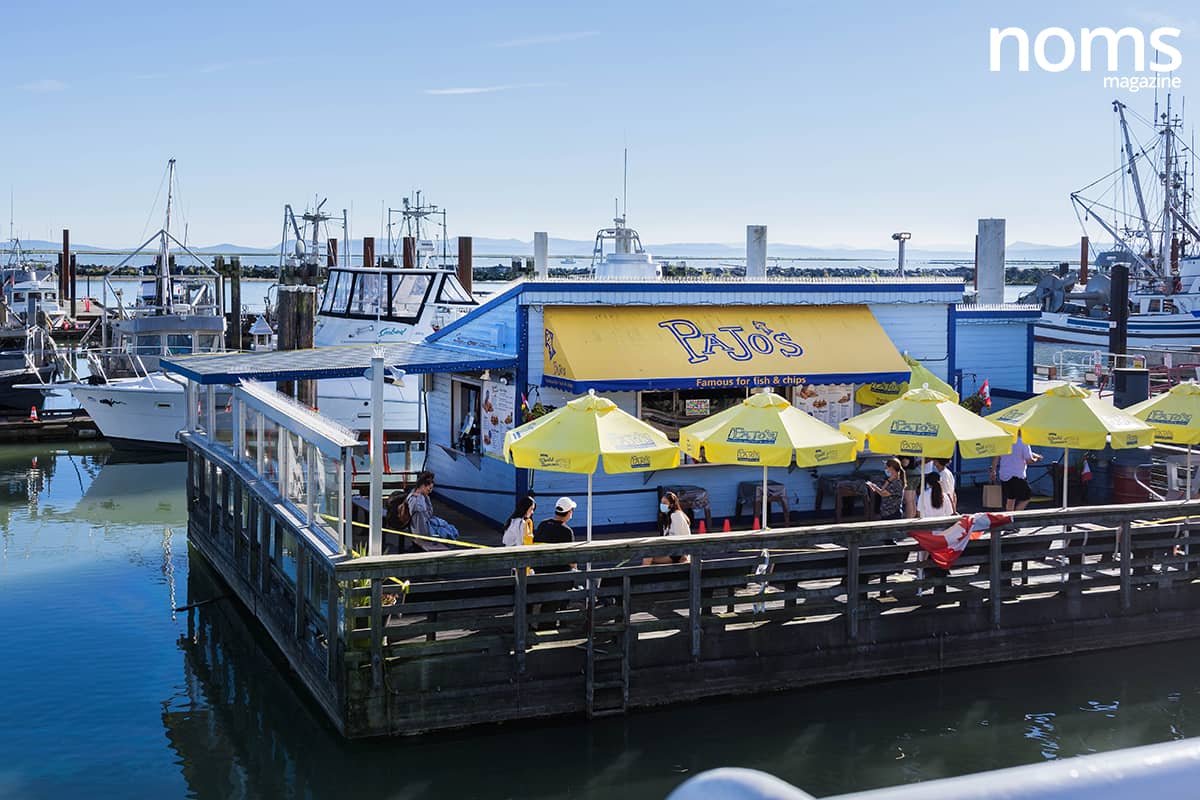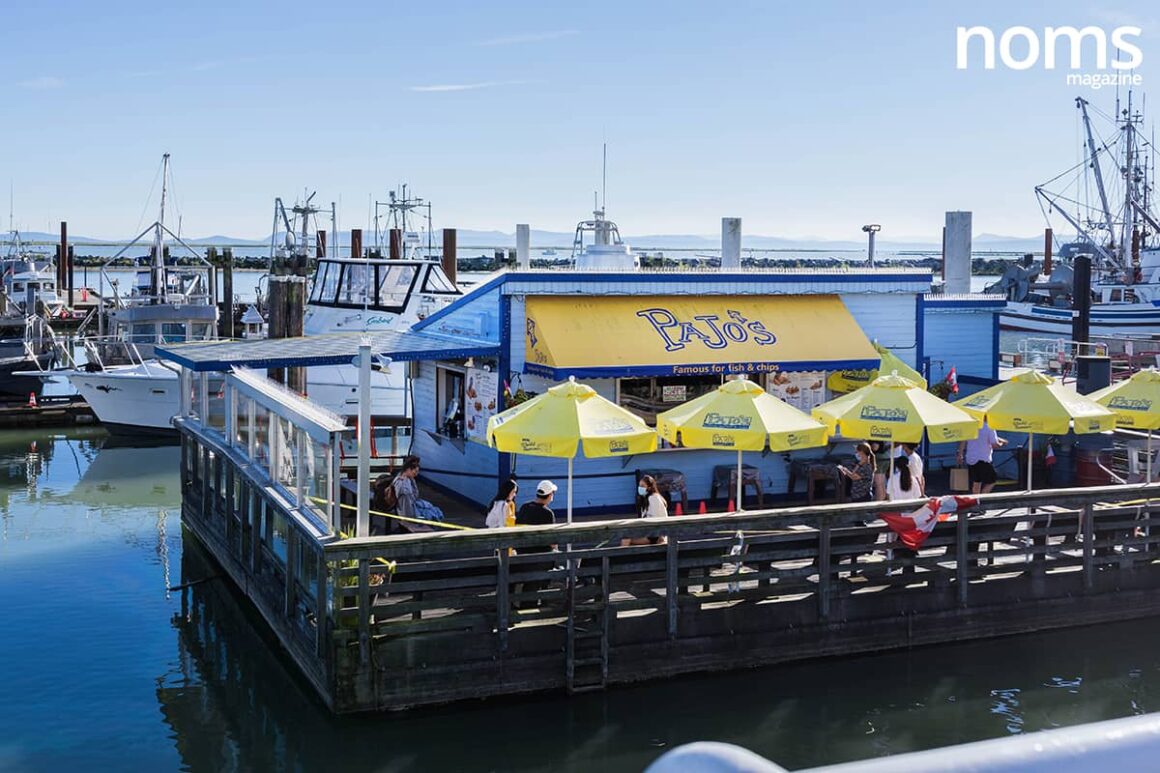 Whether you're a seafood lover, or not, Steveston offers visitors a wide range of delightful dining experiences, from the picturesque ambiance to mouth-water cuisine. The town boasts all kinds of restaurants, ranging from fine-dining to casual, family-friendly spots. Check out our list of curated eateries for when you visit.
Chef's Playground Eatery
One spot in Steveston everyone should make it a point to visit is Chef's Playground Eatery. It's a popular neighborhood brunch hangout, and loved by the locals. Serving up delicious meals from a delightful menu, it's the perfect place to relax before heading down to the wharf for a picturesque walk.
Try their Chicken and Waffles, served with house-made quince syrup and whipped cream, or go for a short-rib benny. The truffle fries are a must-have, and you can't go wrong with the Fish & Chips. They also serve up a mean Vegan bowl, so don't miss out!
What to order: Chicken and Waffles, short-rib benny, truffle fries, Fish & Chips, Vegan bowl
Address: #107 – 12420 No 1 Rd Richmond, BC
Kun's Omakase Bar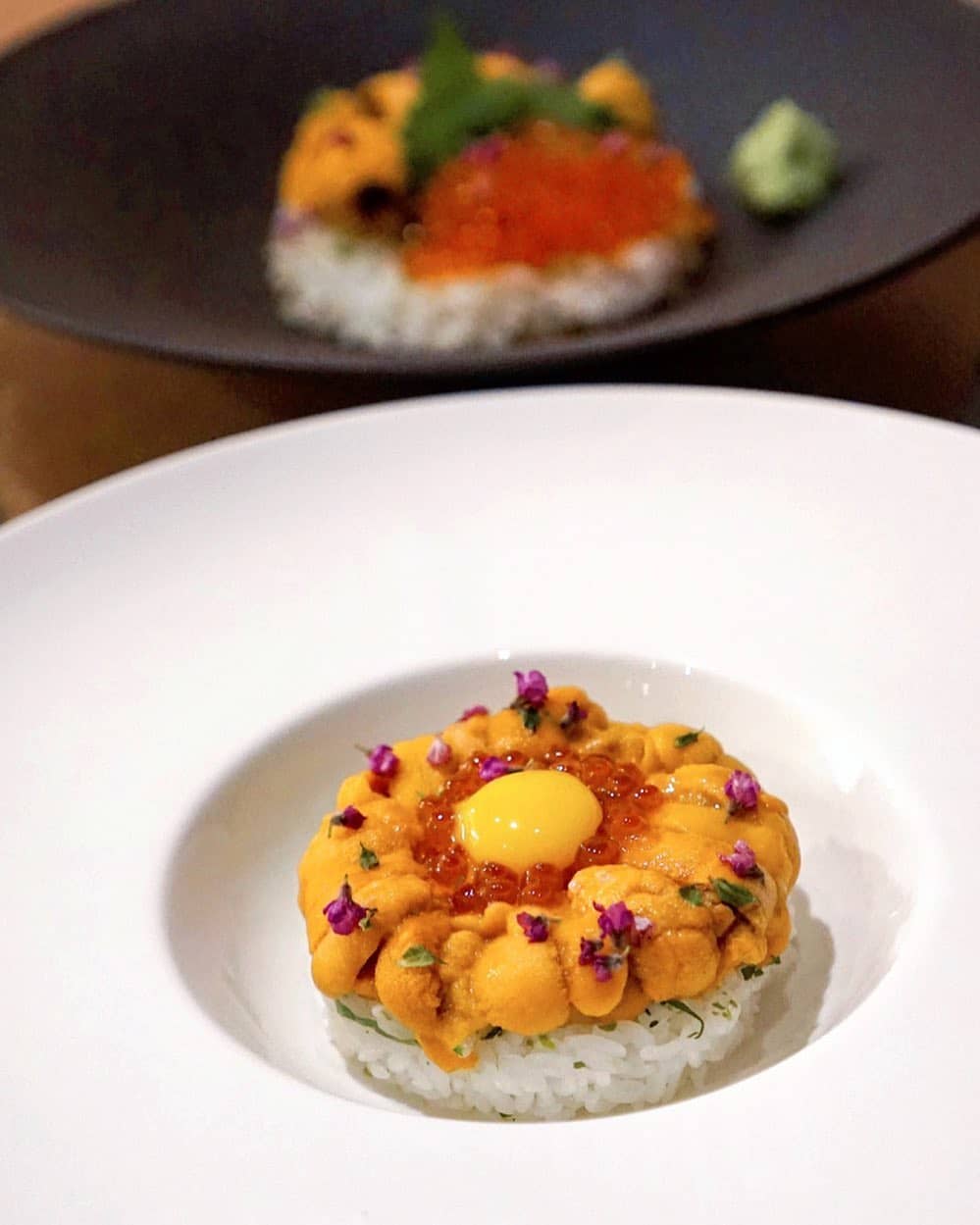 From special occasions, or a romantic date night, there is no better place to spend the evening than Kun's Omakase Bar. Here, you will get a unique experience, while you enjoy the flavors of authentic Japanese cuisine.
Order the premium sashimi platter, and the Aburi sushi, uni and Aburi chirashi tart are awesome picks too. Try their Salmon oishi as well, and don't miss out on the Maguro Tuna and Hokkaido scallops.
What to order: premium sashimi platter, Aburi sushi, uni, Aburi chirashi tart, Salmon oishi, Maguro Tuna, Hokkaido scallops
Address: 3500 Moncton St #150, Richmond, BC
Kove Kitchen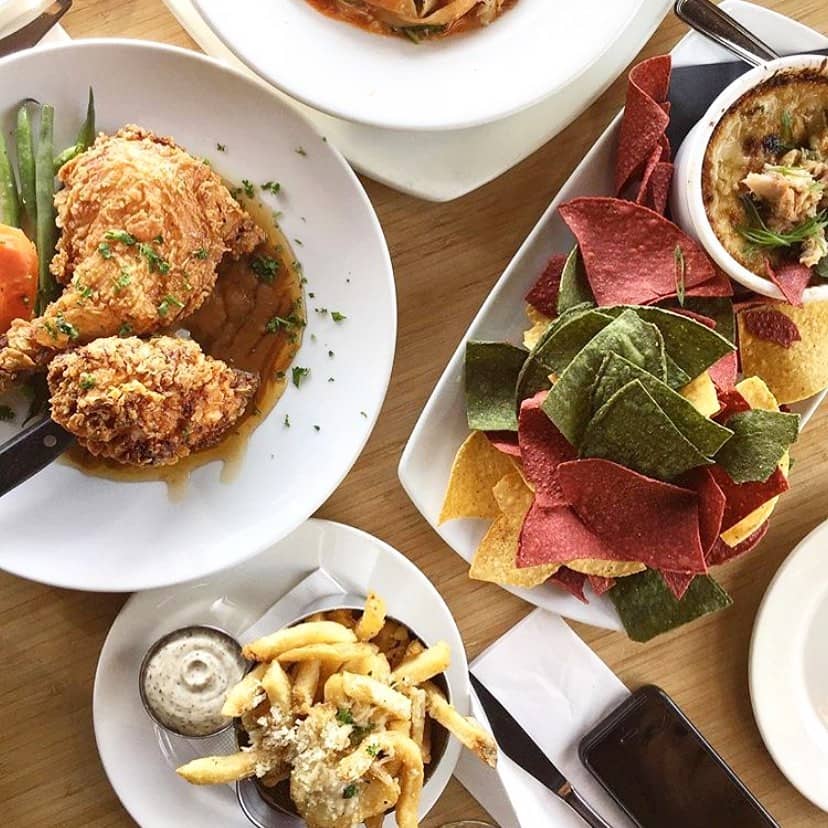 This hidden gem on the waterfront in Steveston is another gorgeous spot to enjoy a great meal. When you visit Kove Kitchen, grab a table out on the patio, or sit inside and still enjoy the pretty view. It's a great place for spending time with friends over a delicious dinner, or a fun brunch.
Order up their small share Kove Wings, which come in three yummy flavors, or the Currywurst, which is a crowd favorite. For mains, the Butter Chicken is divine, and so is the Kove Bolognese. Their Balinese Vegan Bowl is another hot seller, but if you want a succulent seafood dish, then the West Coast Salmon it is.
What to order: Kove Wings, Currywurst, Butter Chicken, Kove Bolognese, Balinese Vegan Bowl, West Coast Salmon
Address: 3900 Bayview St, Richmond, BC
Hog Shack Cook House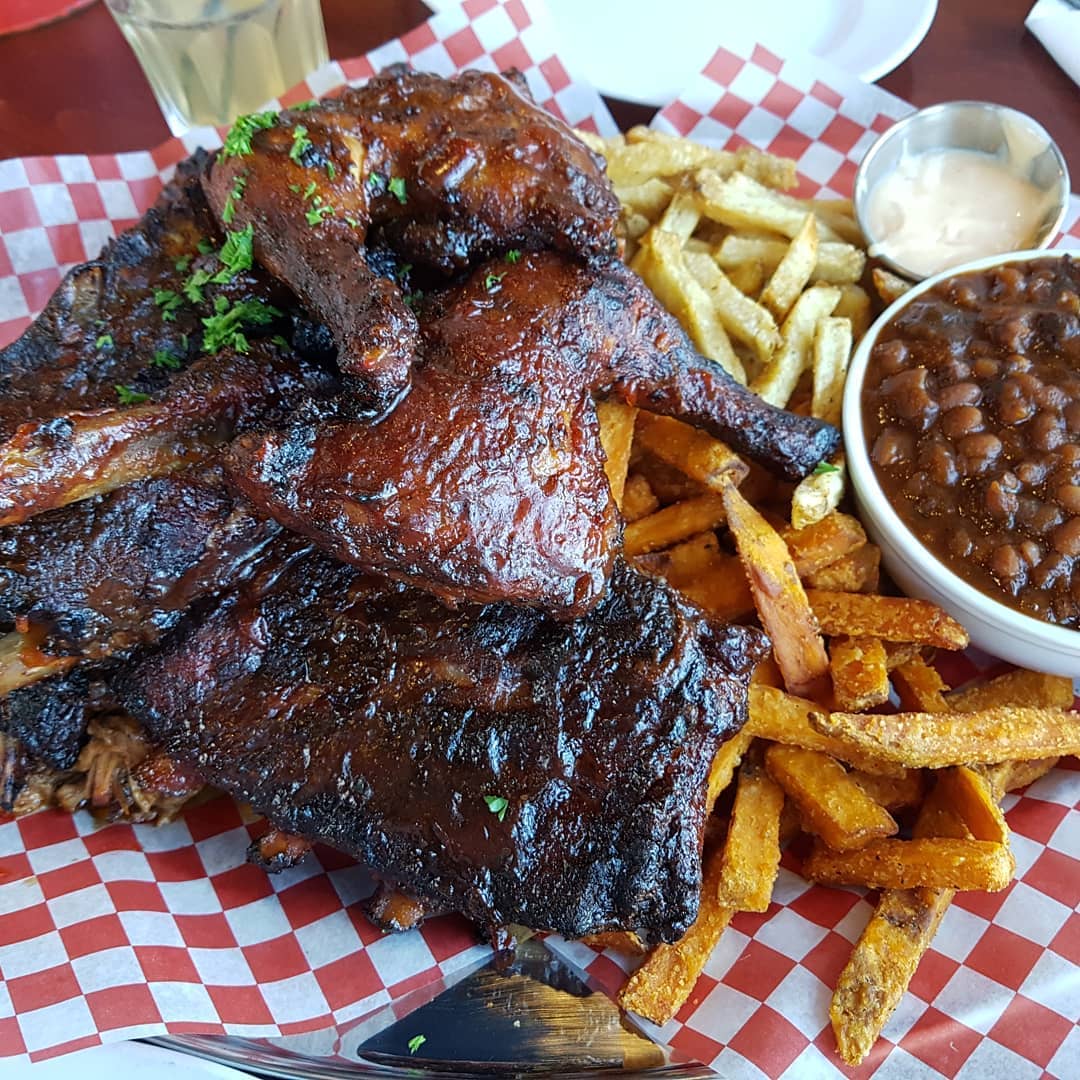 For the perfect BBQ spot in Steveston, there's no other than Hog Shack Cook House. This super-popular eatery boasts some of the most mouth-watering BBQ options, and sauces to die for. If meats are your treat, then this is the place to indulge yourself.
The menu at Hog Shack is fantastic, and there is nothing much you won't love if you order it. The St. Louis Style Pork Ribs are down-to-the-bone juicy, and the Smoked Chicken Quarters are super delish too. Everyone who visits Hog Shack gets the Yam Fries, because they are simply divine. The restaurant also offers a great selection of burgers, sandwiches and Tacos, if that's your jam.
What to order: St. Louis Style Pork Ribs, Smoked Chicken Quarters, Yam Fries, burgers, sandwiches, Tacos
Address: 160 -3900 Bayview Street, Richmond B.C
Blue Canoe Waterfront Restaurant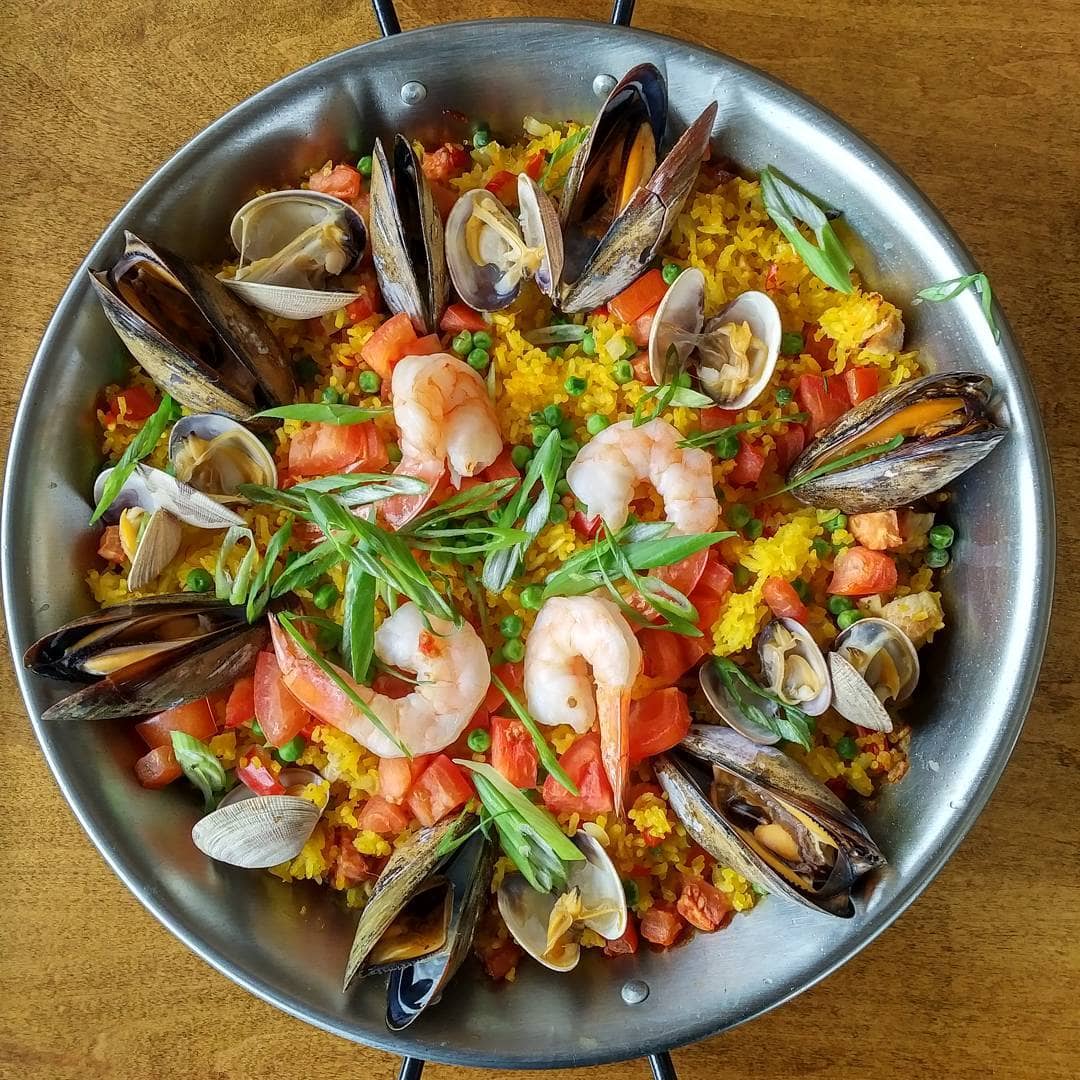 If you're looking for a romantic date-spot, or just a stunning view of the harbor while you dine on fresh seafood, visit Blue Canoe Waterfront Restaurant. This lovely eatery in Steveston offers great dining experiences, amazing service, and fabulous food.
Start with one of their signature cocktails, and enjoy a chilled seafood share platter. For your mains try their delicious Grilled Sockeye Salmon, served with a yukon potato & cauliflower mash, sautéed broccolini, rainbow carrots and drizzles of apple vanilla vinaigrette. If shellfish is what you're there for, the Atlantic Lobster Dinner is a must-try, and so are the fresh oysters.
What to order: signature cocktails, chilled seafood share platter, Grilled Sockeye Salmon, Atlantic Lobster Dinner, fresh oysters
Address: #140 – 3866 Bayview Street, Richmond, BC
Pajo's Fish and Chips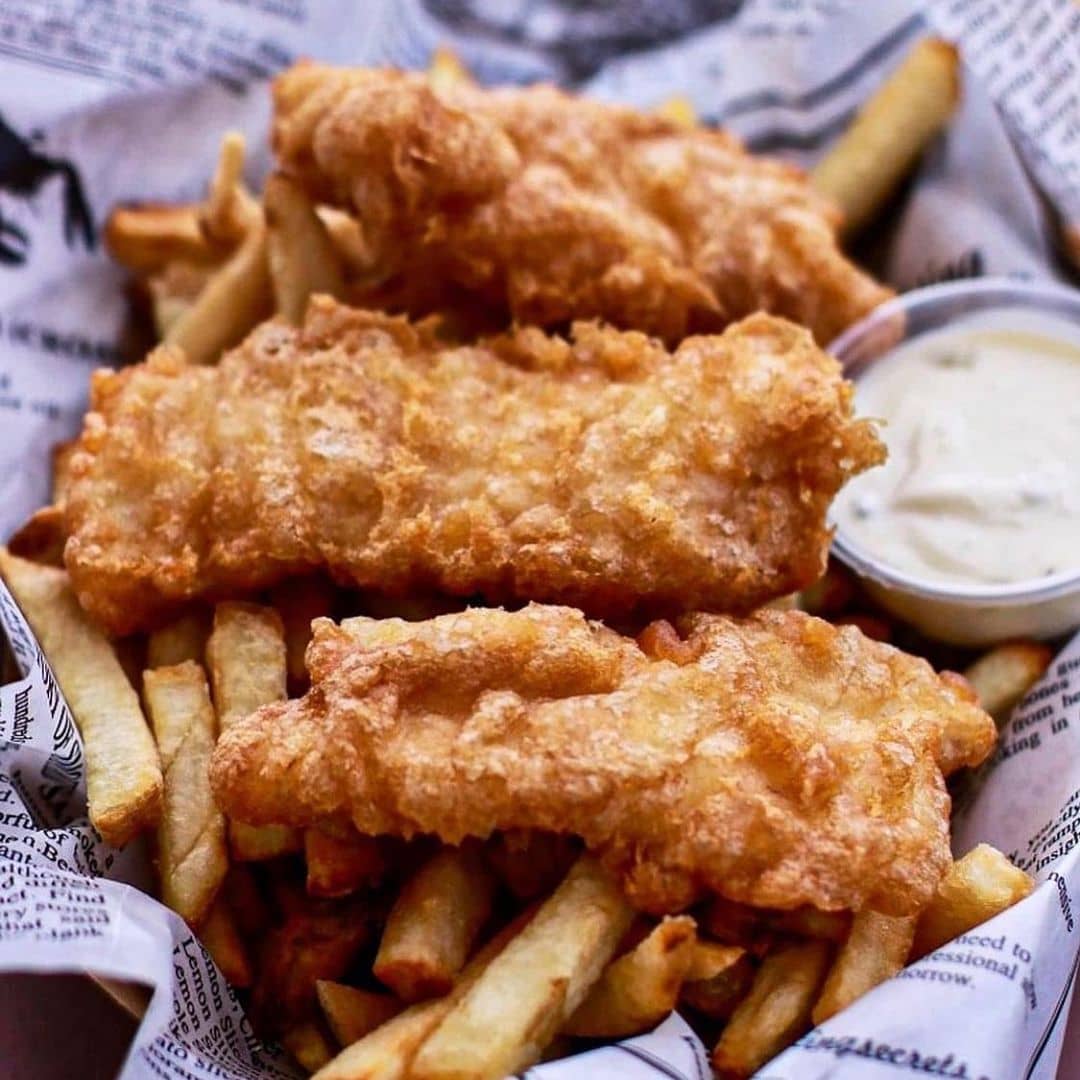 What could be better than enjoying a delicious fish and chip dinner, while floating right on the water? At Pajo's on the Wharf you'll get this gorgeous experience, which will surely make your visit to Steveston worthwhile. It's their original location too, which began as a Fish & Chip stand way back in 1985. Don't miss out on stopping by at this cultural gem.
If you're there for only Fish and Chips, try their Alaskan Wild Halibut & Fries, or the Pacific Wild Salmon or Cod. They have an array of great sides, and the chowder, and gravy deserve special mentions. Also available on the menu are yummy Tacos in fish and prawn, as well as a variety of Burgers for meat and veggie lovers alike.
What to order: Alaskan Wild Halibut & Fries, Pacific Wild Salmon or Cod, chowder, Tacos in fish and prawn, Burgers
Address: 12351 3 Avenue, Richmond, BC
Win Win Chick-n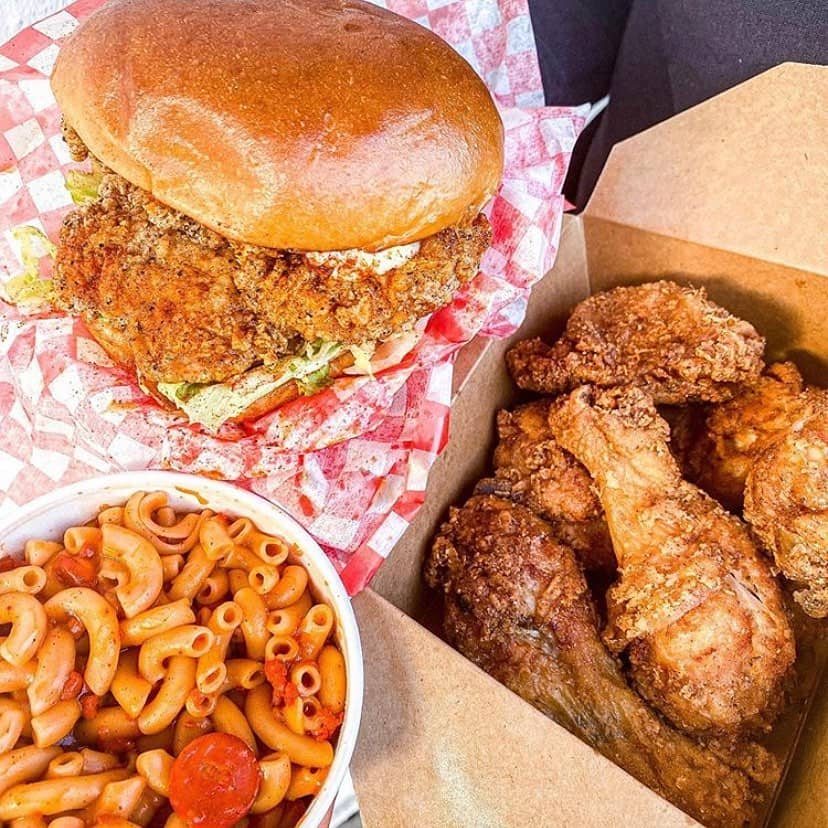 The ones who definitely need no introduction. The ever popular Win Win Chick-n is the perfect eatery in Steveston for a quick and delightful meal. Located right on the wharf, this cute little spot draws a crowd, and of course serves up some delicious fare.
The menu here is simple, so go straight for the fried chicken, and a side of mashed potatoes. The french fries are great too, and you should not leave till you try their amazing homemade Filipino-style macaroni!
Tip: Grab your meal, and find a nice spot on the wharf to enjoy it.
What to order: fried chicken, mashed potatoes, french fries, Filipino-style macaroni
Address: 12160 First Ave, Richmond, BC
Steveston Pizza Company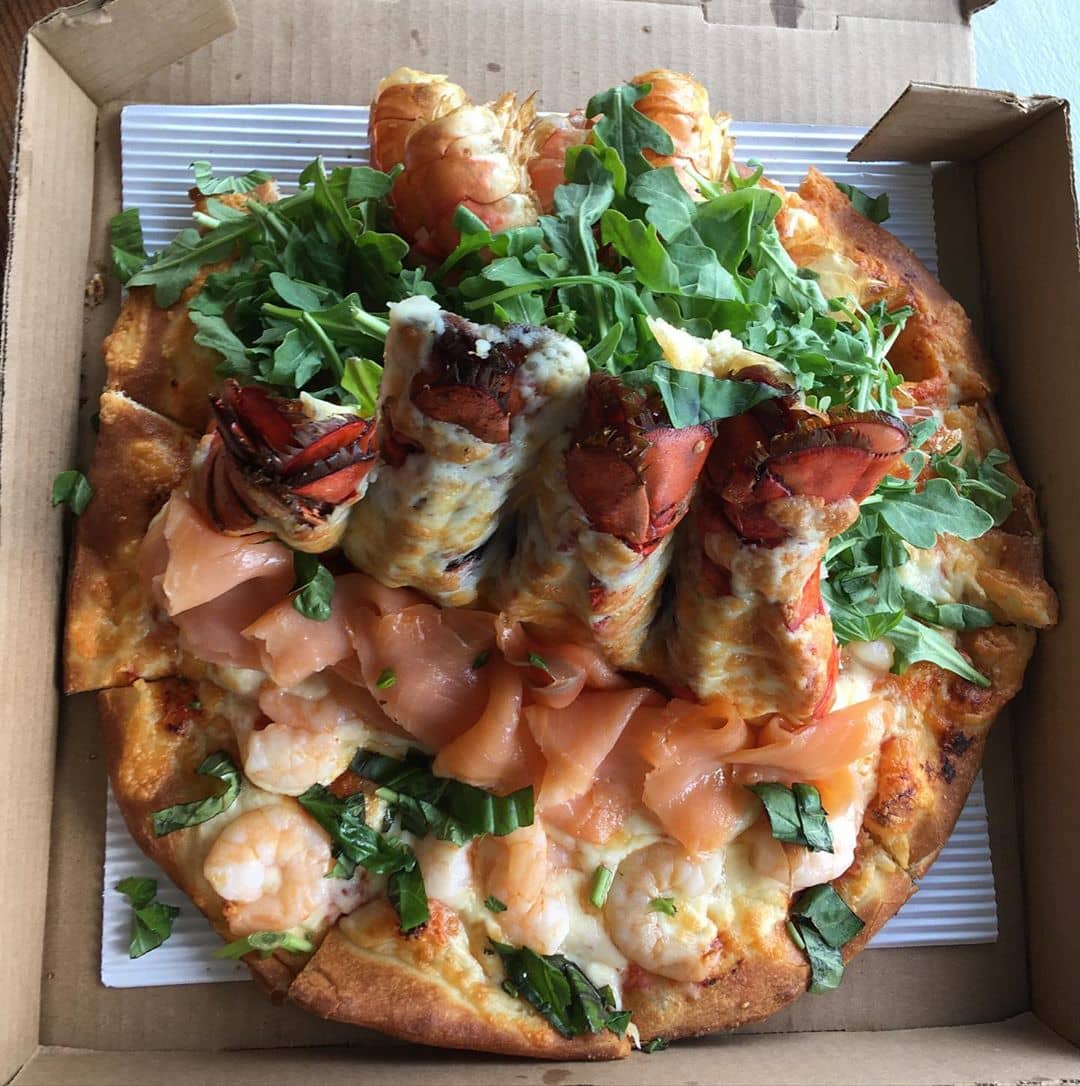 Spend a day out in Steveston and see the sights, walk along the waterfront and enjoy the views. Then, stop by Steveston Pizza Company and dig into the most incredible seafood pizzas you will ever eat! That's right. This spot is famous for serving up divine pies with toppings that will blow your mind.
Order their Hurricane pizza, which comes loaded with Shrimp, prawns, Canadian lobster tails, and smoked salmon, or try their shrimp and crabmeat with a mean basil pesto. If you want something more traditional, go for the Italian, which is a beautiful blend of Pepperoni, genoa salami, capicolli, olives, roasted peppers and caramelized onions.
Protip: Save some room for dessert, and ask for JJ's Cheese Cake!
What to order: Hurricane pizza, shrimp and crabmeat, Italian, JJ's Cheese Cake
Address: 3400 Moncton St #100, Richmond, BC
Anar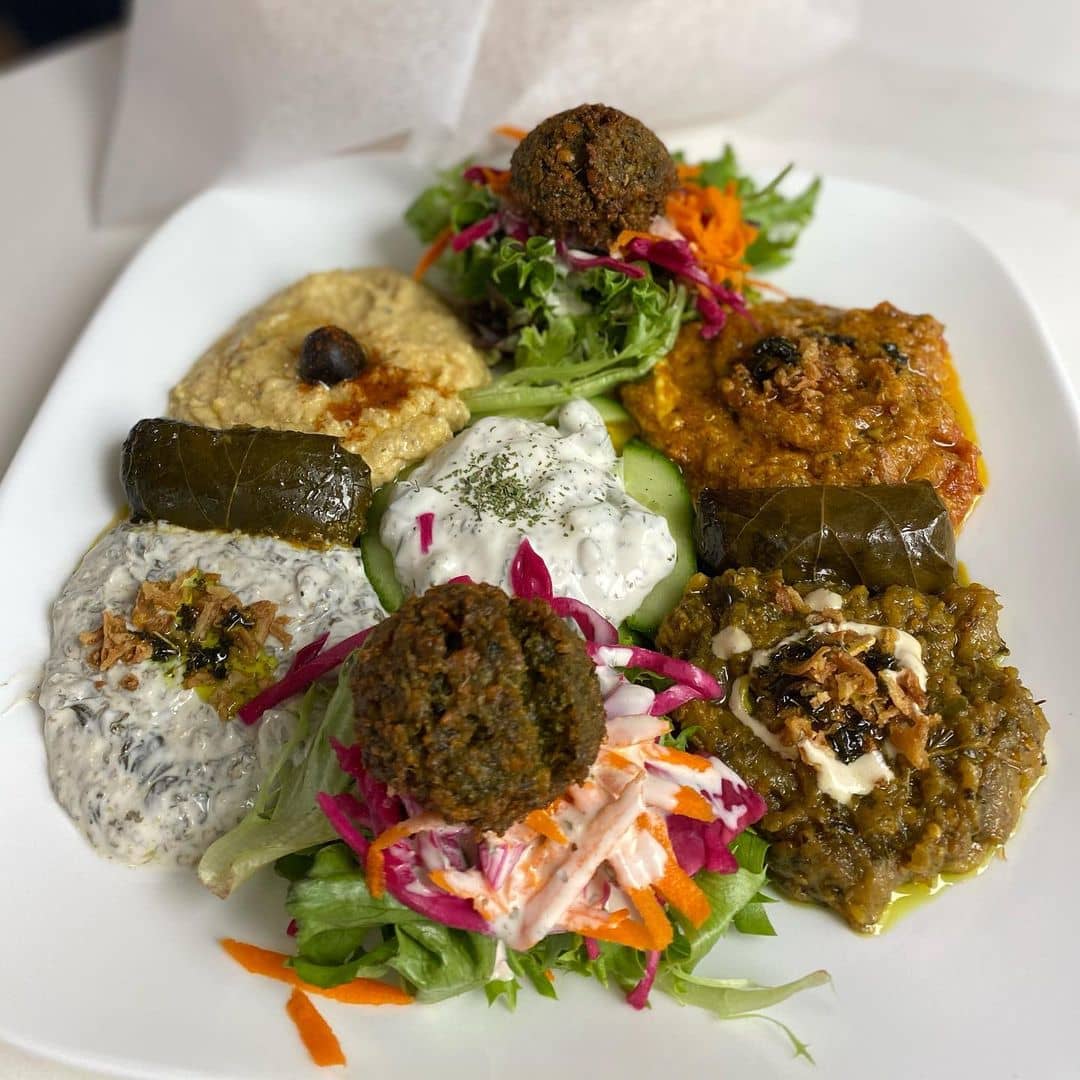 When you visit Steveston, get a taste of authentic Persiana and Middle Eastern cuisine at Anar. This gorgeous restaurant located in a beautiful heritage building is run exclusively by a a true wonder-woman. It will be an experience you won't soon forget.
Sample some delicious homemade hummus, with authentic Persian bread and olives, tuck into a hearty bowl of Adasi (lentil soup with vegetables,) or satisfy your meat craving with their Loghmeh Kabob, a mix of beef and lamb on skewers, and served with rice and tomato. The vegetable kabobs are amazing too, and so are the fish kabobs.
What to order: homemade hummus, Loghmeh Kabob, vegetable kabobs, fish kabobs
Address: 12051 Third Ave, Richmond, B 94158
Ichiro Japanese Restaurant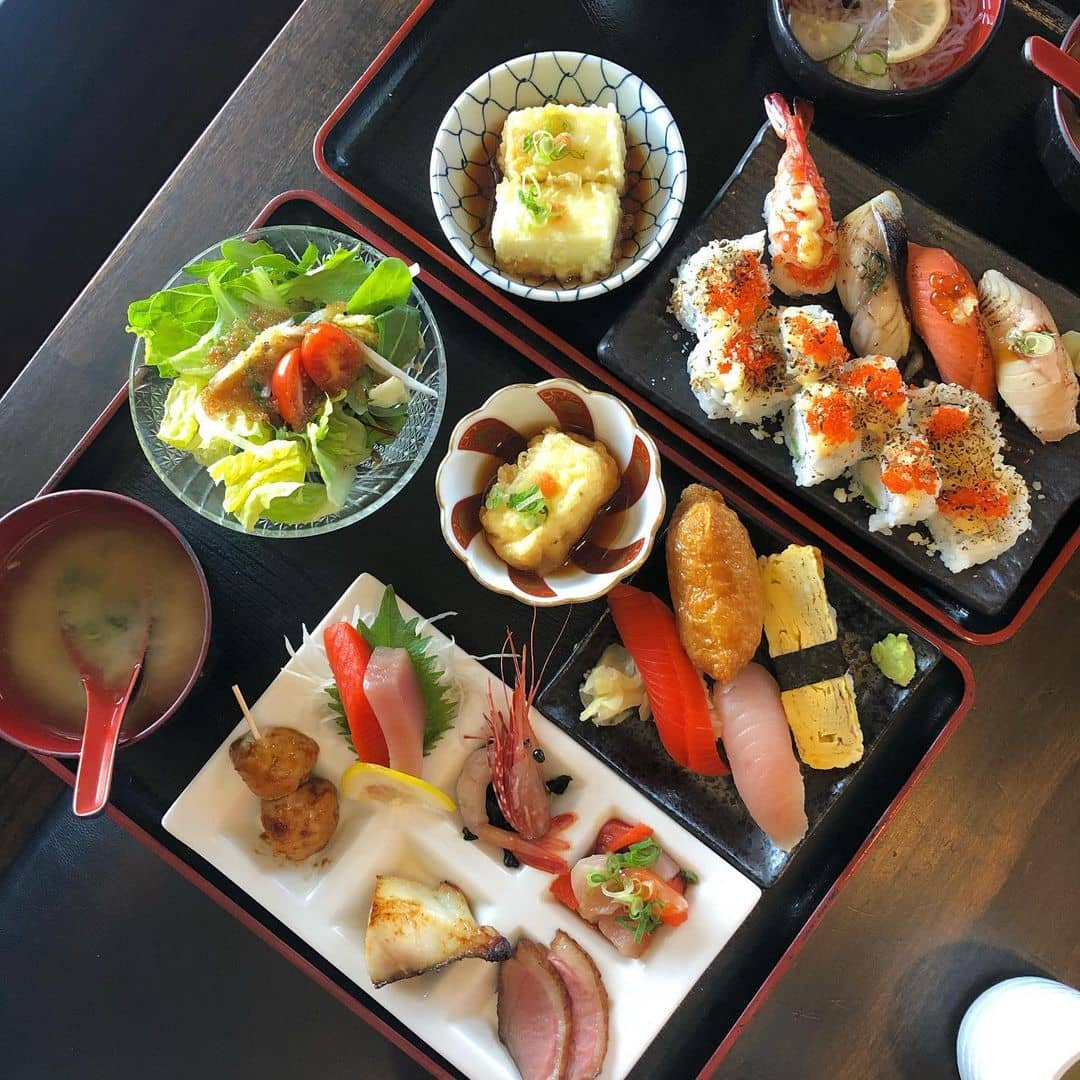 Sushi. Bentos. Dons! It's time for all those incredible Japanese treats we can't get enough of, and Ichiro Japanese Restaurant in Steveson happily serves them all. Be sure to visit them and get the full experience.
They have an extensive menu, but we're here to recommend some crowd favorites. Try their Hamachi kama, and the calamari, go for the Deluxe assorted sushi, or dig in to some scrumptious Ichiro Super Don. The Lobster roll is also to die for!
What to order: Hamachi kama, calamari, Deluxe assorted sushi, Ichiro Super Don, Lobster roll
Address: 12011 Second Ave #110, Richmond, BC
Dave's Fish & Chips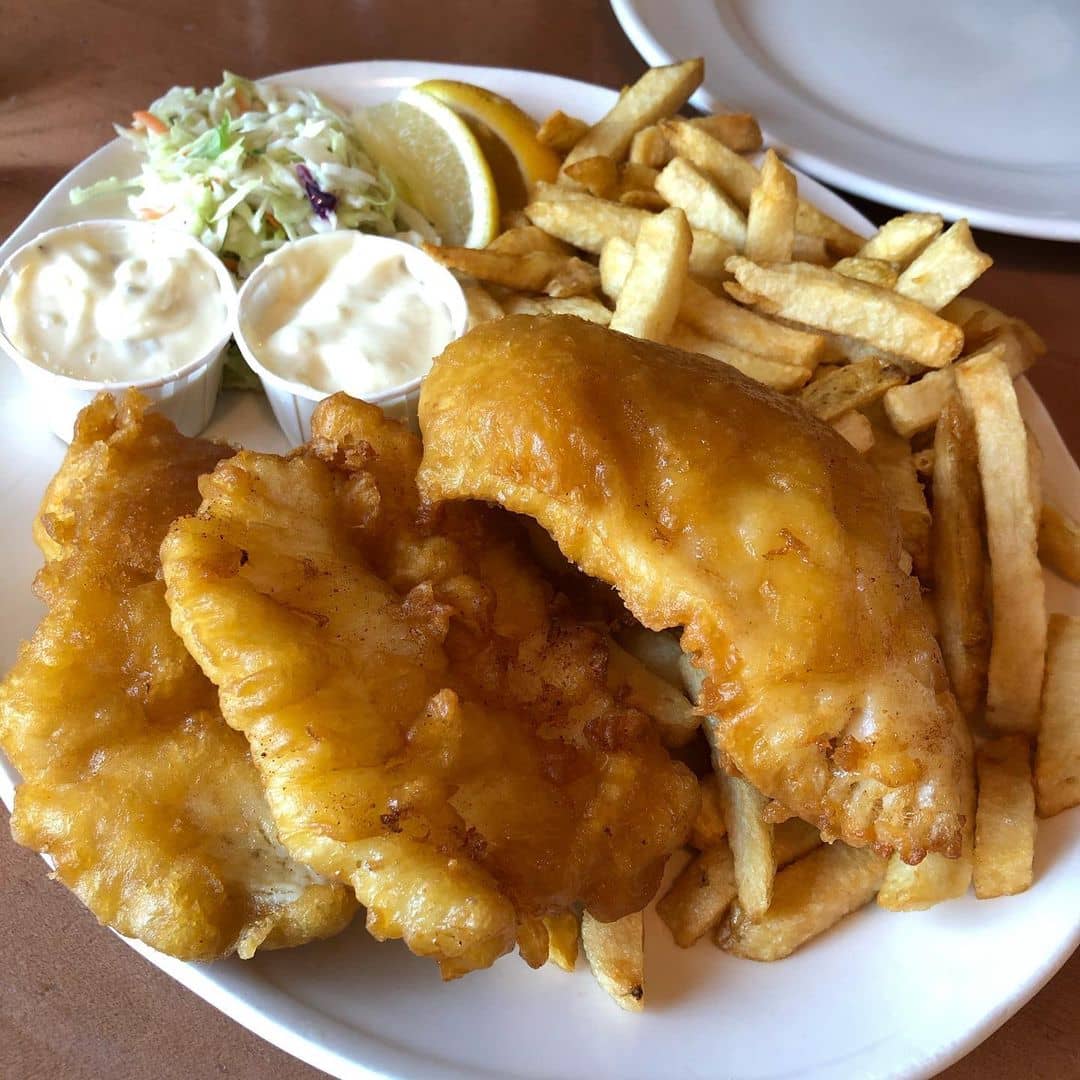 Serving seafood lovers since 1978, Dave's Fish & Chips located in the very heart of Steveston is the perfect spot for a chilled out, no fuss, and relaxing meal.
Start off with the mouth-watering appetizers, and order some super delish clam strips, popcorn shrimp, and of course their crab cakes. Enjoy a hearty bowl of their famous Clam Chowder, some Scallops and Chips, or go for broke and get their crowd-puller, the Oyster Burger.
What to order: clam strips, popcorn shrimp, crab cakes, Clam Chowder, Scallops and Chips, Oyster Burger
Address: 3460 Moncton St, Richmond, BC
Baan Lao Fine Thai Cuisine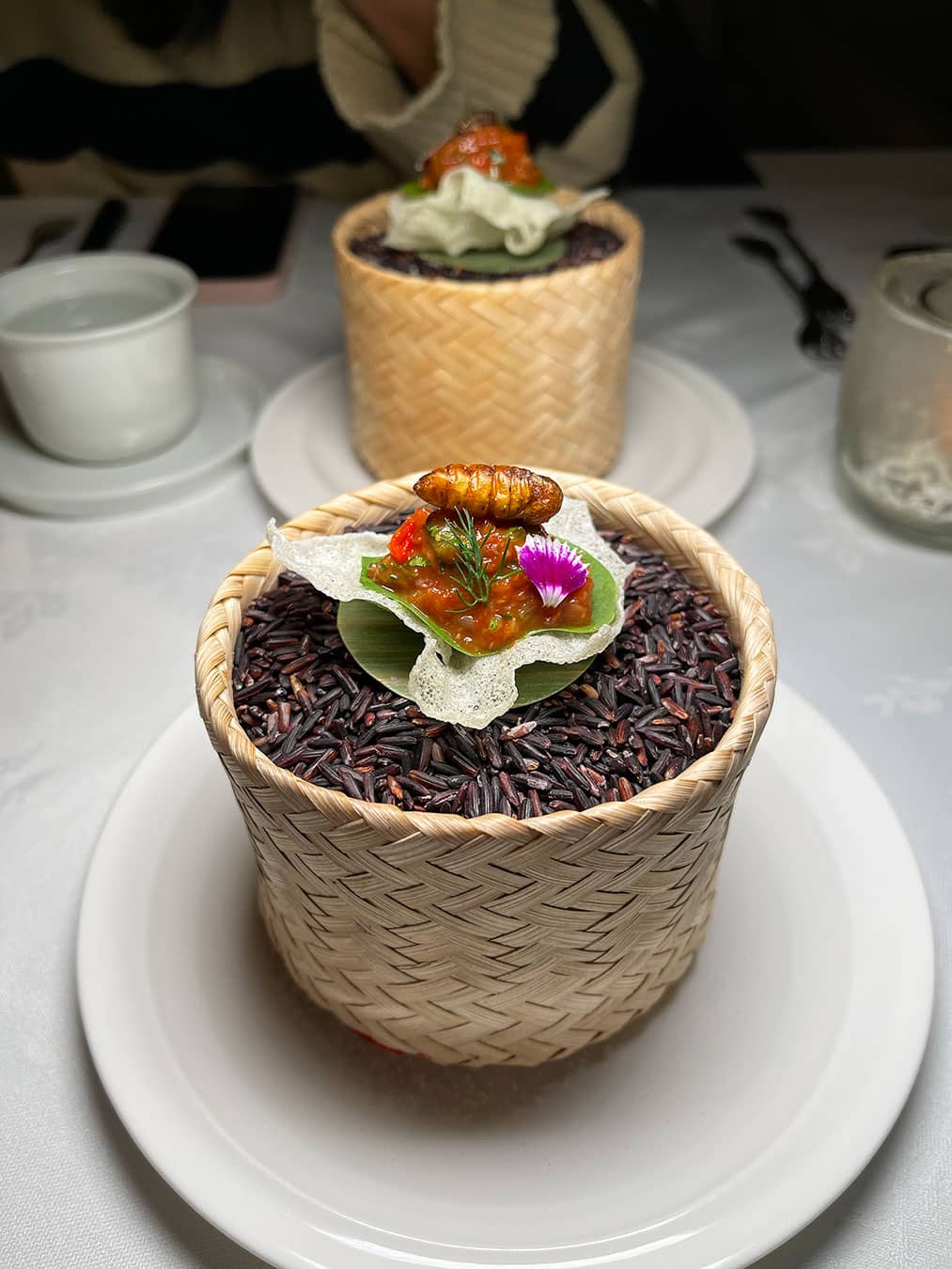 Hidden away in Steveston, lies Baan Lao, a gorgeous restaurant that celebrates organic ingredients and Royal Thai cuisine. This hidden gem was named number 79 on the list of Canada's 100 Best Restaurants and number 14 on the list of 50 Canada's Best New Restaurants – so you know it's one spot you won't want to miss!
At Baan Lao, traditional Thai cuisine is taken to a higher level. The mastermind behind this incredible eatery is Chef Nutcha Phanthoupheng who left her career as a nurse in Thailand to pursue her passion for food. She has trained under two culinary superstars Chumpol Jangprai, a Thai Iron Chef and Vichit Mukura, who has cooked for the Thai Royal Family. Head Chef Nutcha Phanthoupheng is dedicated to sourcing all ingredients locally when possible, and emphasizes the use of her own Steveston garden and organic rice field in Thailand for all dishes.
The "Taste of Baan Lao" multi-course tasting menu offers a unique culinary journey through the Kingdom of Thailand featuring Royal Thai twists on some dishes that may be new to you. You can expect to enjoy items from signature dinner experiences such as Chef's own Phat Thai and Wild Sockeye Salmon with Green Curry Sauce.
For us, we got to experience silkworm for the first time and had probably the best Phat Thai ever. We opted for the tea pairing that gave us more understanding of how tea can be paired in a more elevated manner.
From the gorgeous glass garage doors overlooking Steveston's waters to the amazing artwork crafted by one of only two elephants in the world capable of painting, Baan Lao offers diners a unique experience like no other. Enjoy chef-crafted dishes made with ingredients plucked straight from their garden while savouring some of the finest cocktails, wines, and teas curated by top consultants – making Baan Lao a must-visit for anyone looking for an upscale dining experience in Richmond.
What to order: Taste of Baan Lao, Tea Pairing
Address: 4100 Bayview Street, Richmond, BC
Kisamos Taverna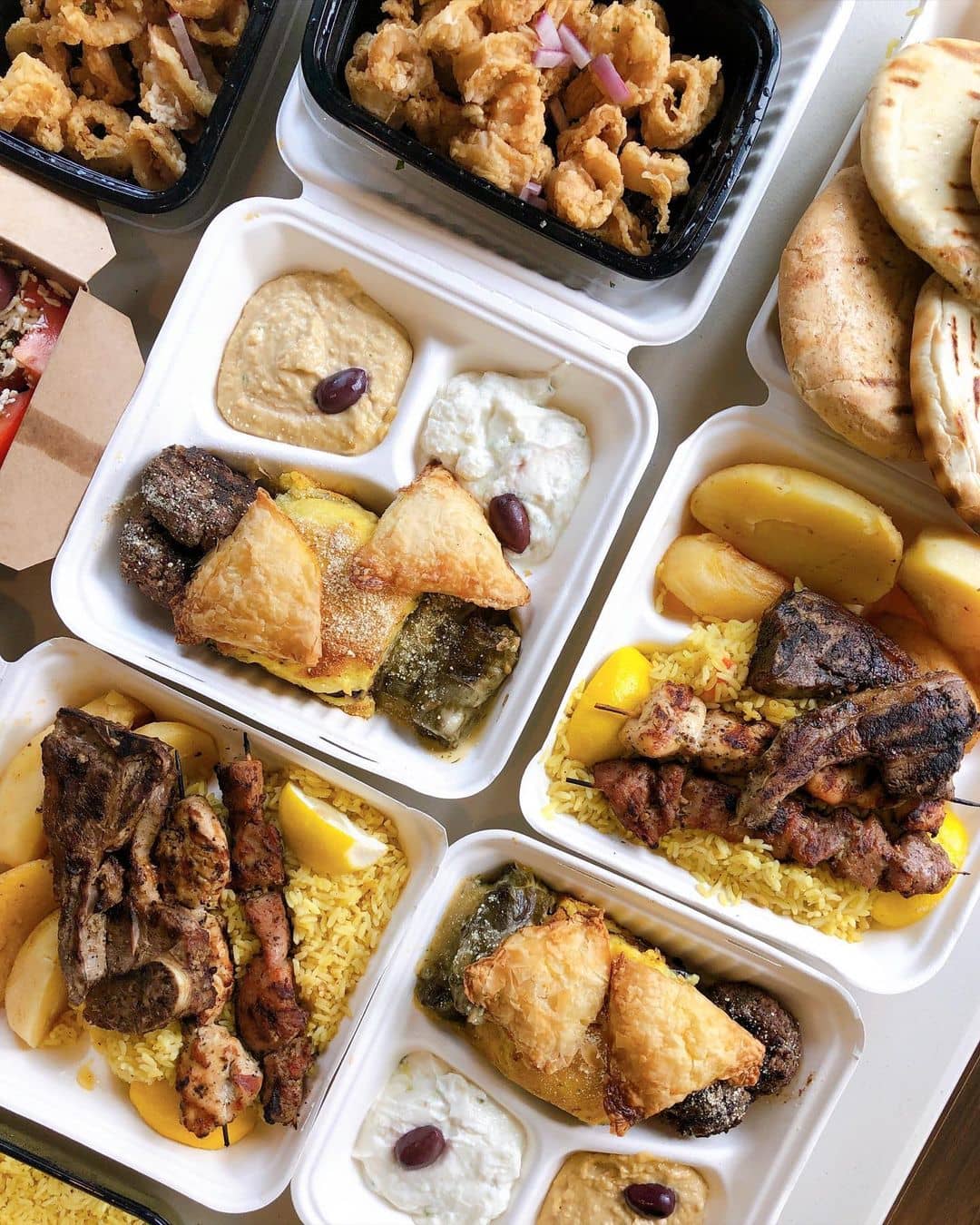 If you've been looking for a good Greek restaurant in Vancouver, you need to look no further. Kisamos Taverna in Steveston is hands down one of the best Greek food spots in the city. Enjoy the rustic atmosphere, friendly service, and amazing food. A great spot to entertain friends, or spend time with family.
Start your meal with the Appetizer Platter, and move on to their super famous Roast Lamb. Definitely do not miss out on trying some. The Chicken Souvlaki is also fantastic and gets amazing reviews, and the Spanakopita (Spinach, feta and herbs wrapped in phyllo pastry, served with oven roasted potatoes and Greek salad) is simply divine.
What to order: Appetizer Platter, Roast Lamb, Chicken Souvlaki, Spanakopita
Address: 3420 Moncton St, Richmond, BC
G-Men Steveston Ramen Shop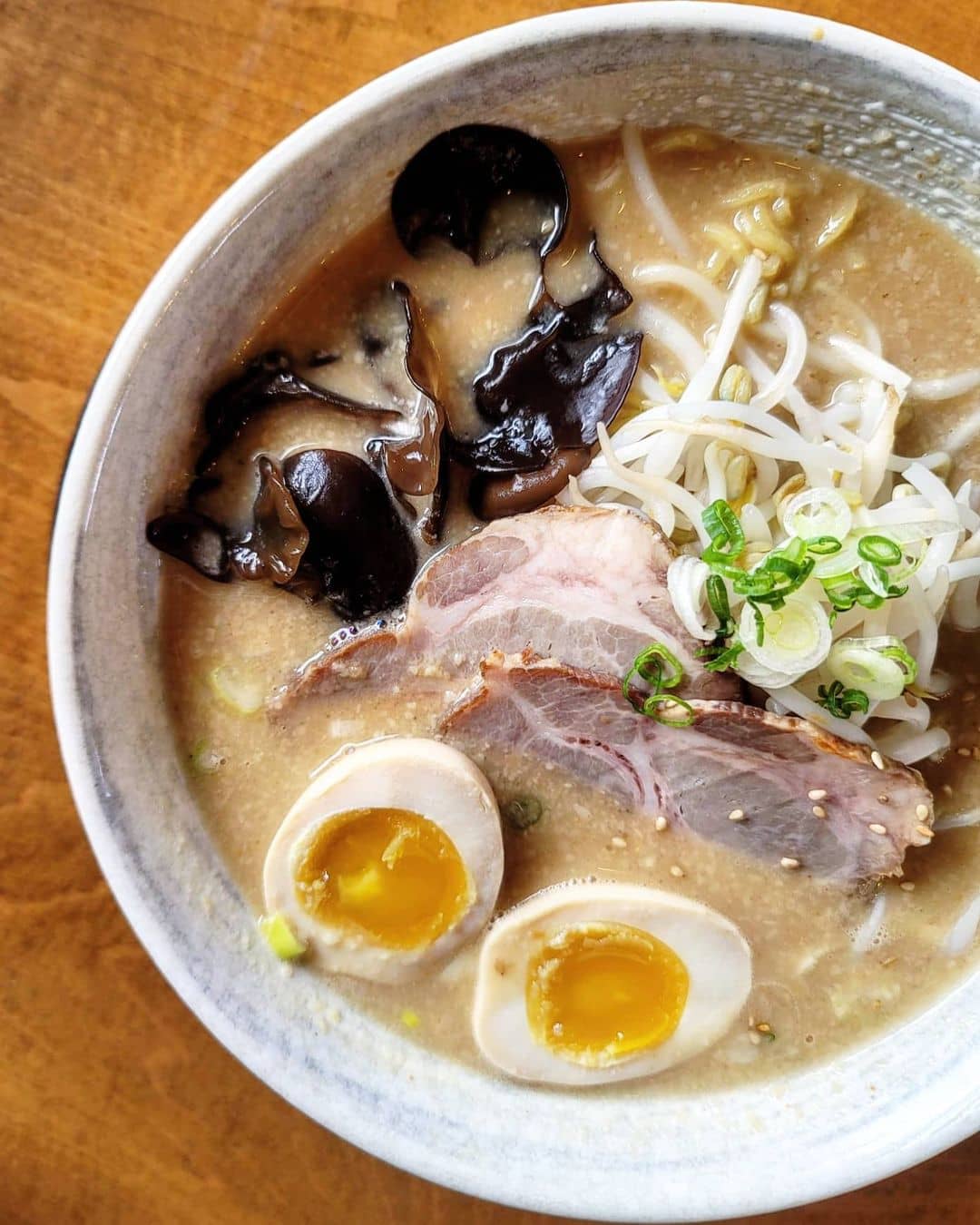 Is there ever a bad time for Ramen? No right? The folks over at G-Men Steveston Ramen Shop don't think so either. If you love some no-fuss but excellent ramen, this would be the place to go.
Go for the tonkotsu miso, which has a brilliant thick broth. If you like your broth lighter, then opt for some Tonkotsu shouyu. The Miso Ramen is just amazing, and if you're looking for a healthier option, try the Shio Ramen.
Tip: This spot also has a great variety of appys and rice dishes, so try those too!
What to order: tonkotsu miso, Tonkotsu shouyu, Miso Ramen, Shio Ramen
Address: 3711 Bayview St, Richmond, BC
Best Cafes in Steveston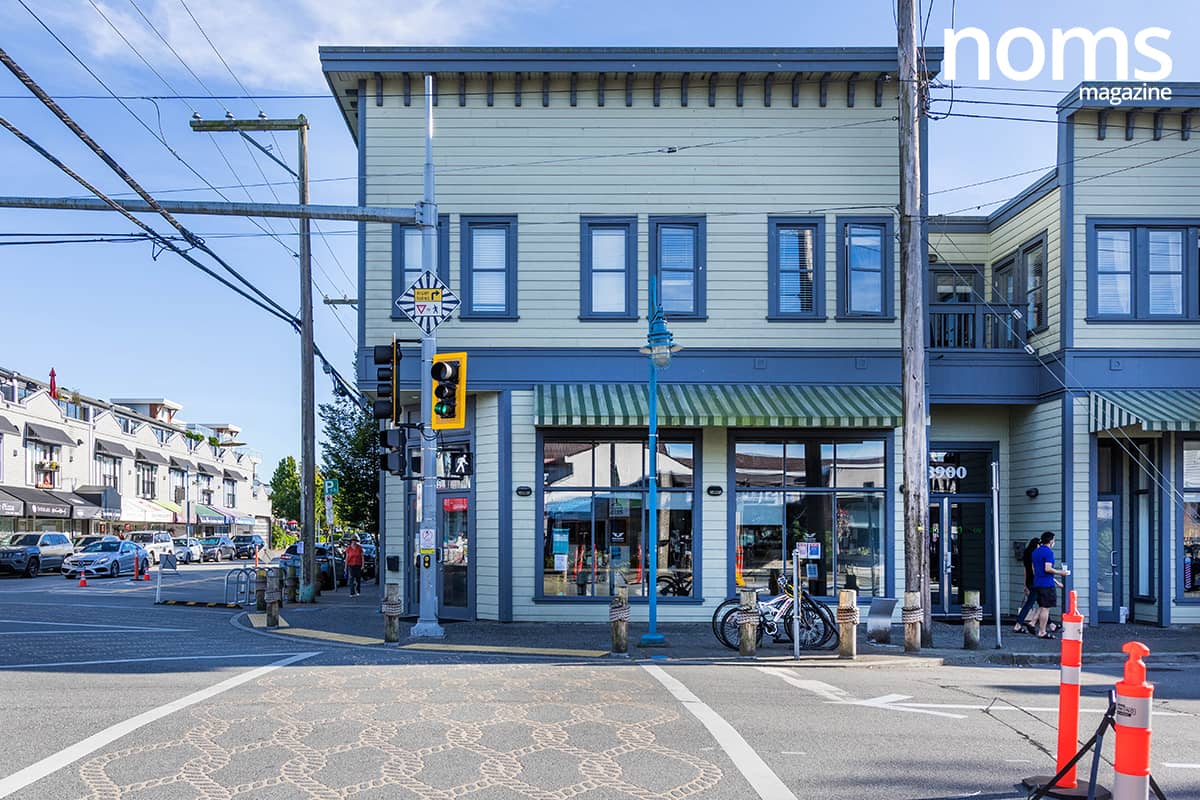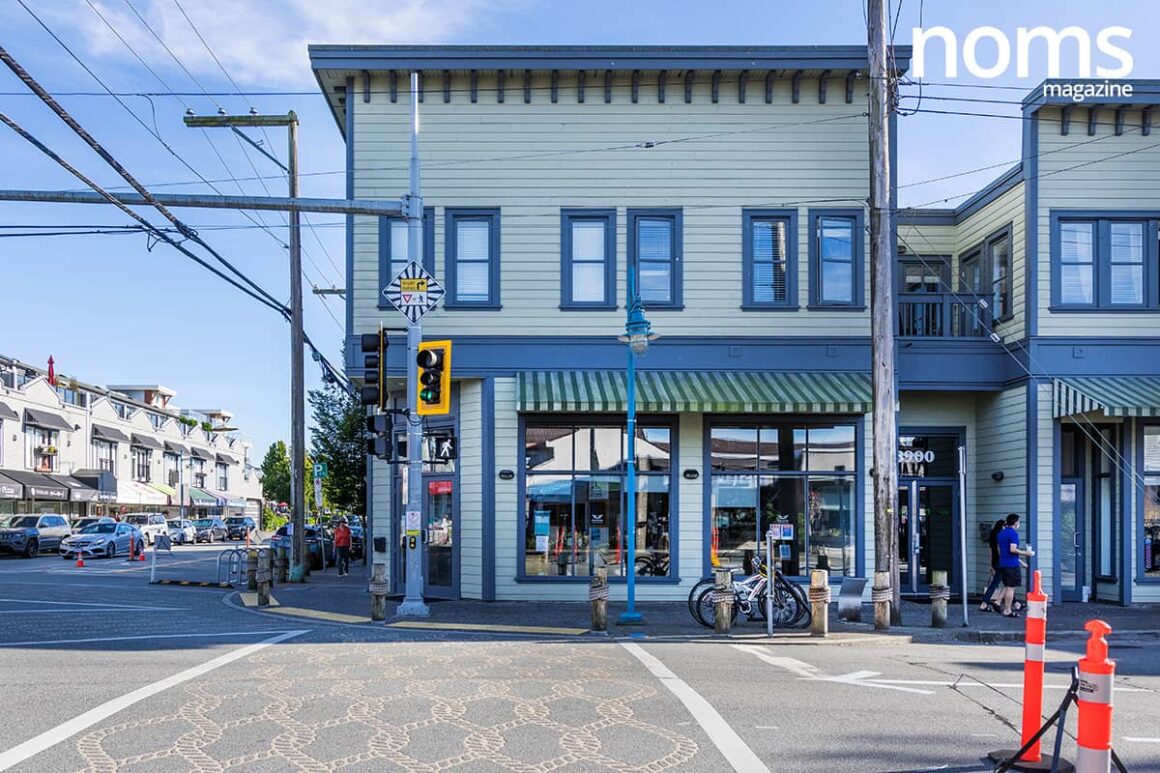 Every town has its own thriving cafe culture, and Steveston is no exception. This gorgeous community is dotted with charming cafes, and offers locals and visitors plenty of spots to linger over a good coffee, watch the world go by, and even socialize. Here's our list of the best Cafes in this picturesque town for you to visit.
Rocanini Coffee Roasters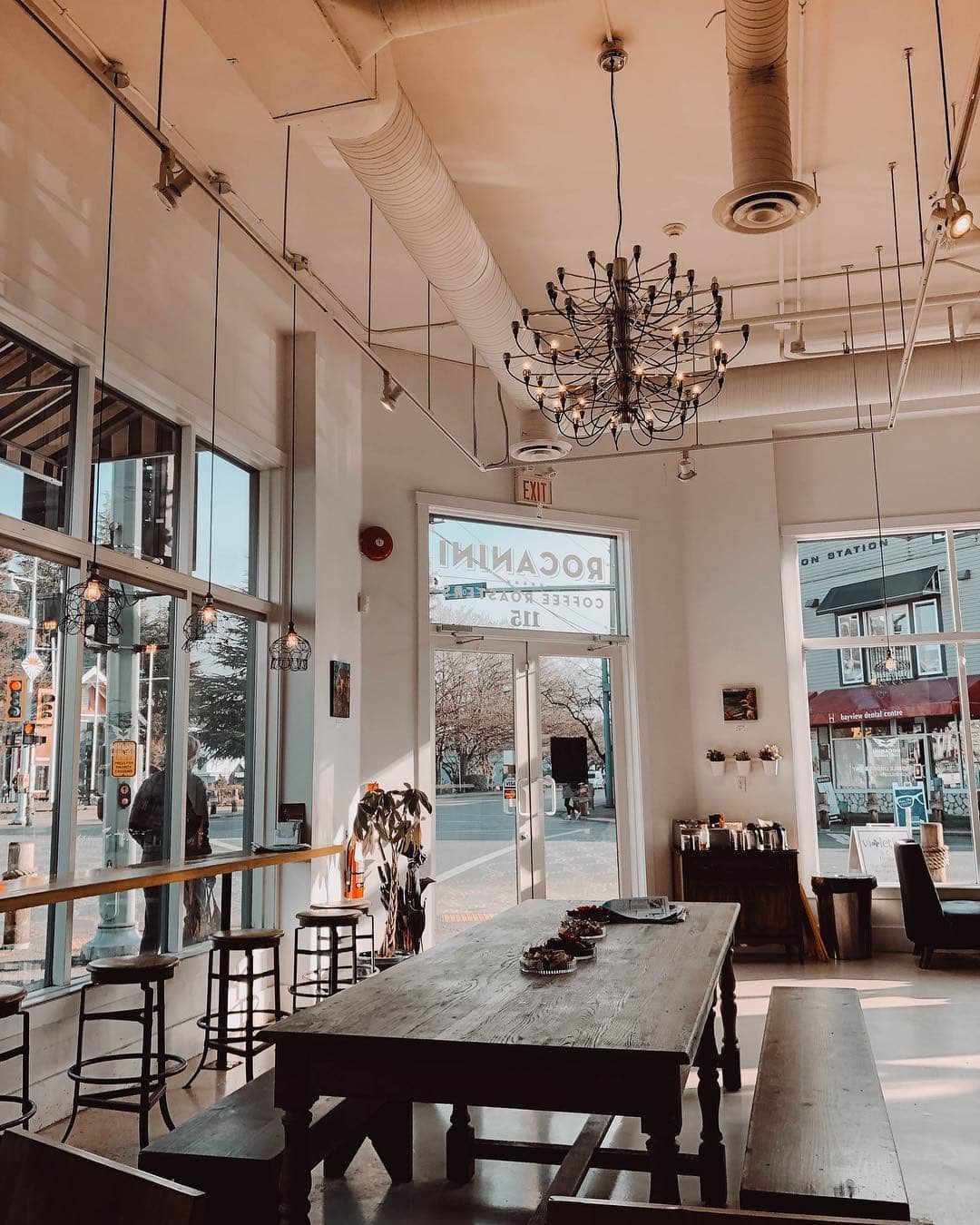 Pour over coffee, siphon coffee, cold brewed coffee, espresso based coffee, lattes, hot chocolate, a selection of tea and juice. They've got it all. So, drop by Rocanini Coffee Roasters' beautiful location, and have a relaxing morning.
Order yourself a hot cup of your favorite blend, and definitely go for one of their delicious pastries for a perfect pairing. If you're still hungry, try their sandwiches for a savoury treat.
Address: 3900 Moncton St #115, Richmond, BC
Something Sweet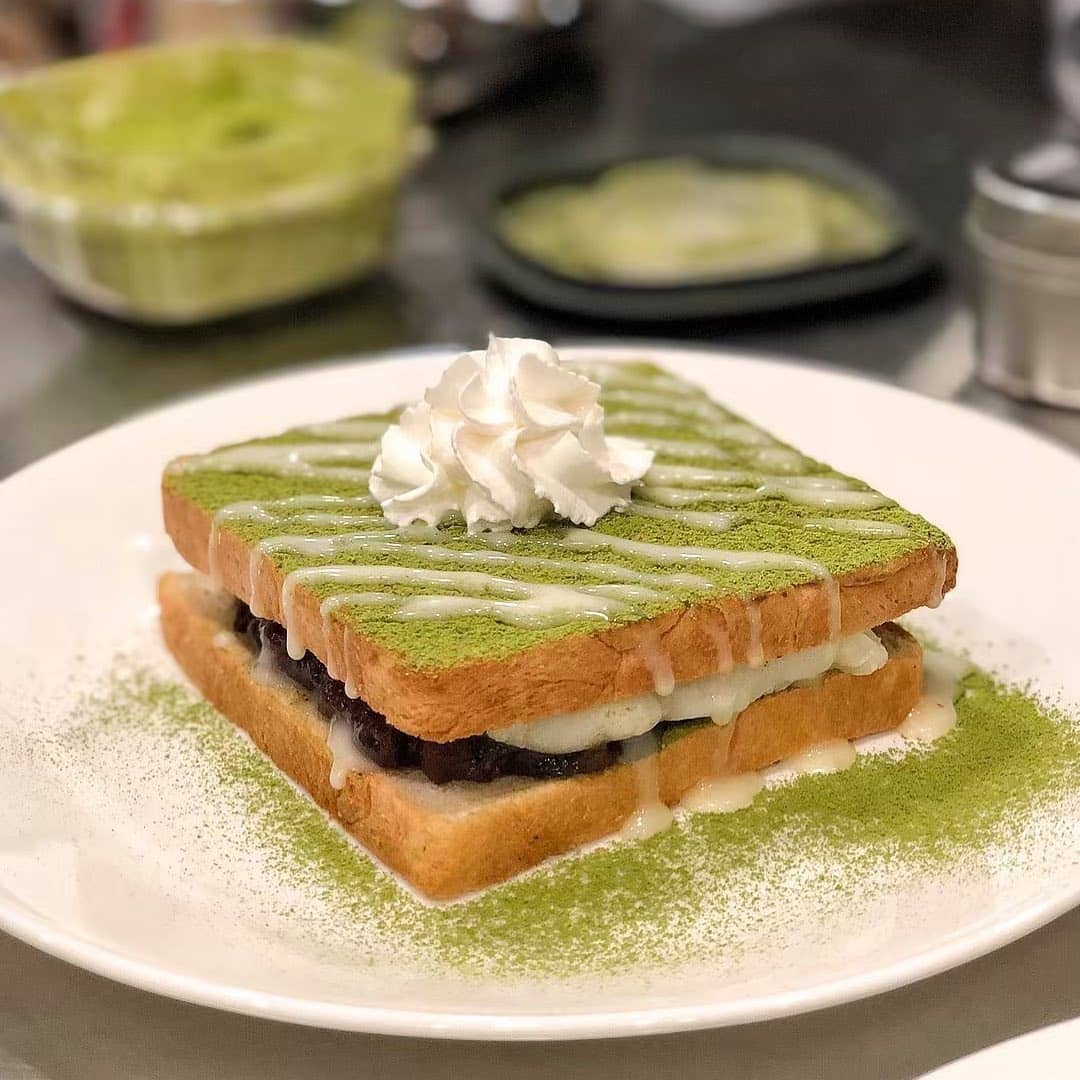 The perfect name for the perfect spot! When you visit Steveston, you absolutely must drop by Something Sweet for truly amazing desserts and drinks. Don't think twice. Just go.
Enjoy a pot of Ginger Lemon Tea, or an Oreo Frappe, dig into their light and fluffy cheesecake, or some delicious Taro Coconut Tapioca. And, if you still have room, their Dessert Toast is a must-try too!
What to order: Ginger Lemon Tea, Oreo Frappe, cheesecake, Taro Coconut Tapioca, Dessert Toast
Address: 12420 No 1 Rd #160, Richmond, BC
Outpost Mini Donut Company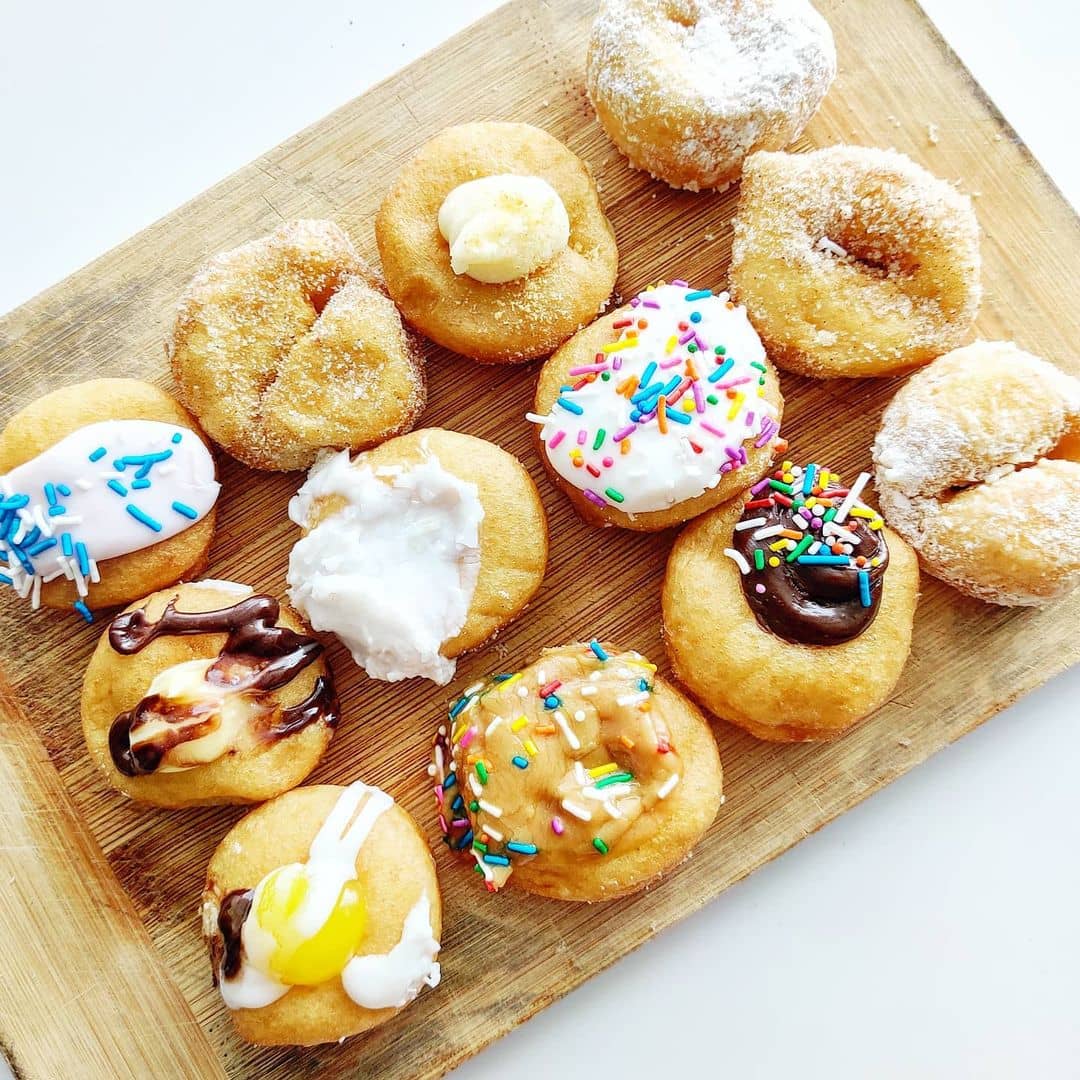 For truly fresh and super yummy gourmet donuts, Outpost Mini Donut Company is a must-stop for anyone visiting Steveston. From classic favourites, to seasonal flavors, they've got you covered.
Go for the Vanilla Bean flavor, and their Cinnamon Sugar donuts are awesome too. The Chocolate with rainbow sprinkles is a must-have classic, and the Canadian Maple donuts are simply divine.
Tip: Ask for their season flavors, if something different is what you crave.
What to order: Vanilla Bean, Cinnamon Sugar, Chocolate, Canadian Maple
Address: 12240 Second Ave #110, Richmond, BC
Timothy's Frozen Yogurt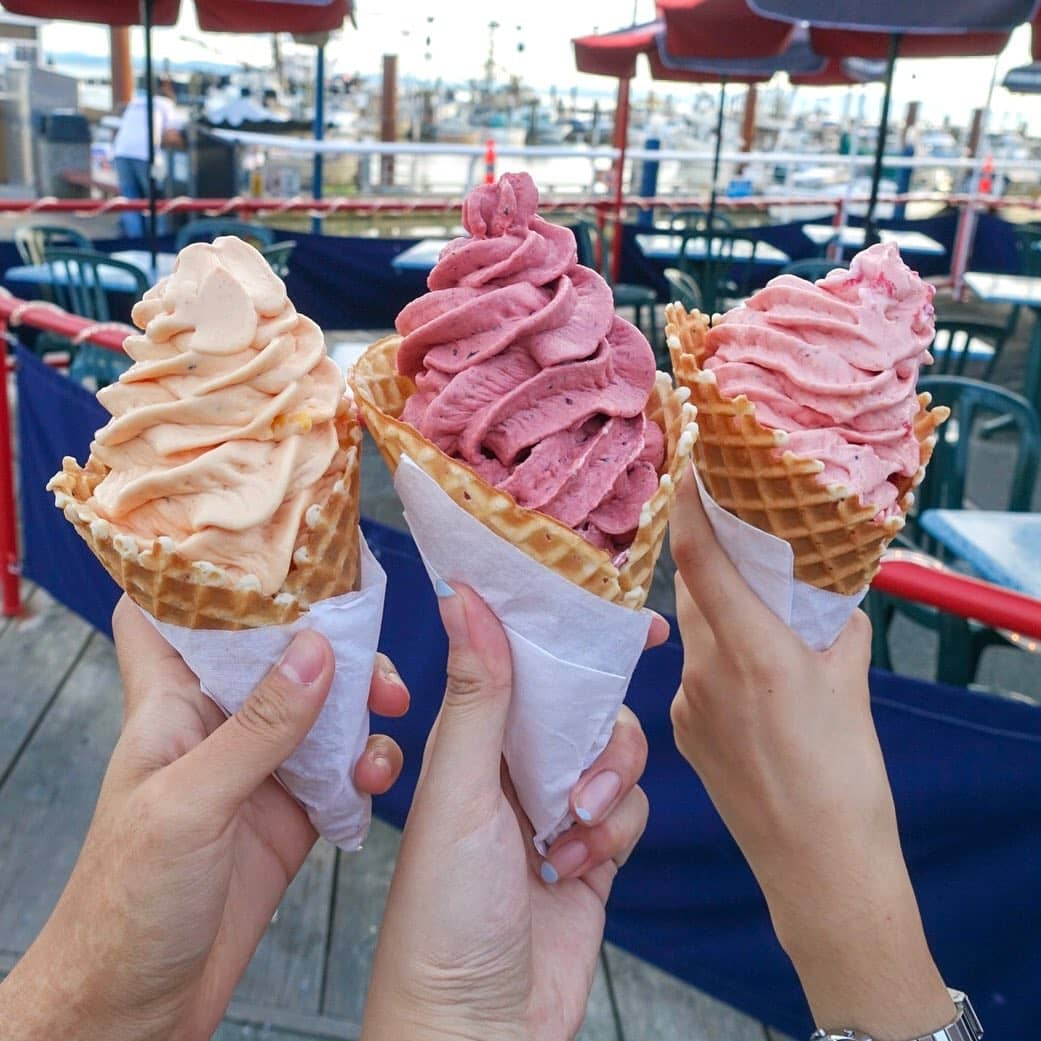 Who doesn't love a good frozen yogurt, while strolling along a beautiful wharf? For that, you'll have to stop by Timothy's Frozen Yogurt, and grab yourself a taste of heaven.
The blueberry frozen yogurt is a crowd favorite, and made from the freshest berries. Other flavors like mango and strawberry are also amazing, and of course the warm waffle cones just make whatever you eat so much more delicious.
Tip: Timothy's also offers some great gelato, so try it out.
What to order: blueberry, mango, strawberry, waffle cones, gelato
Address: 3800 Bayview St, Richmond, BC
Screamers Soft Serve & Treats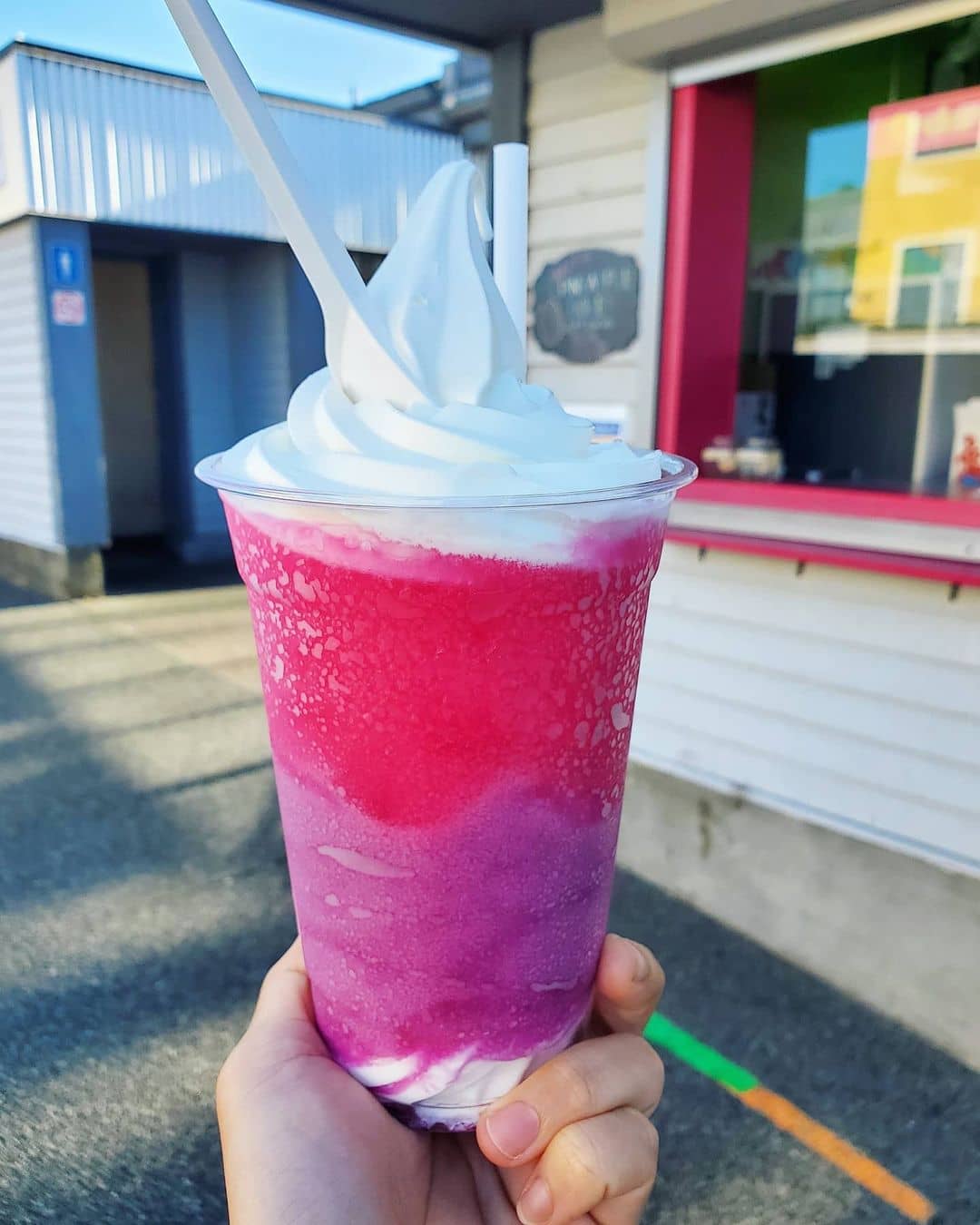 What do you get when you mix ice-cream and a slurpee? A screamer! That's right. Screamers Soft Serve & Treats is probably one of the most fun spots you could visit in Steveston, especially if you're visiting with kids.
Try a Screamer for sure, and if that's not your jam, then go for a regular soft serve cone, or cup. They have Slush too, and their Ice-cream Sandwiches are definitely not something you should miss.
What to order: Screamer, Slush, Ice-cream Sandwiches
Address: 12211 Third Ave, Richmond, BC
Steveston Coffee Company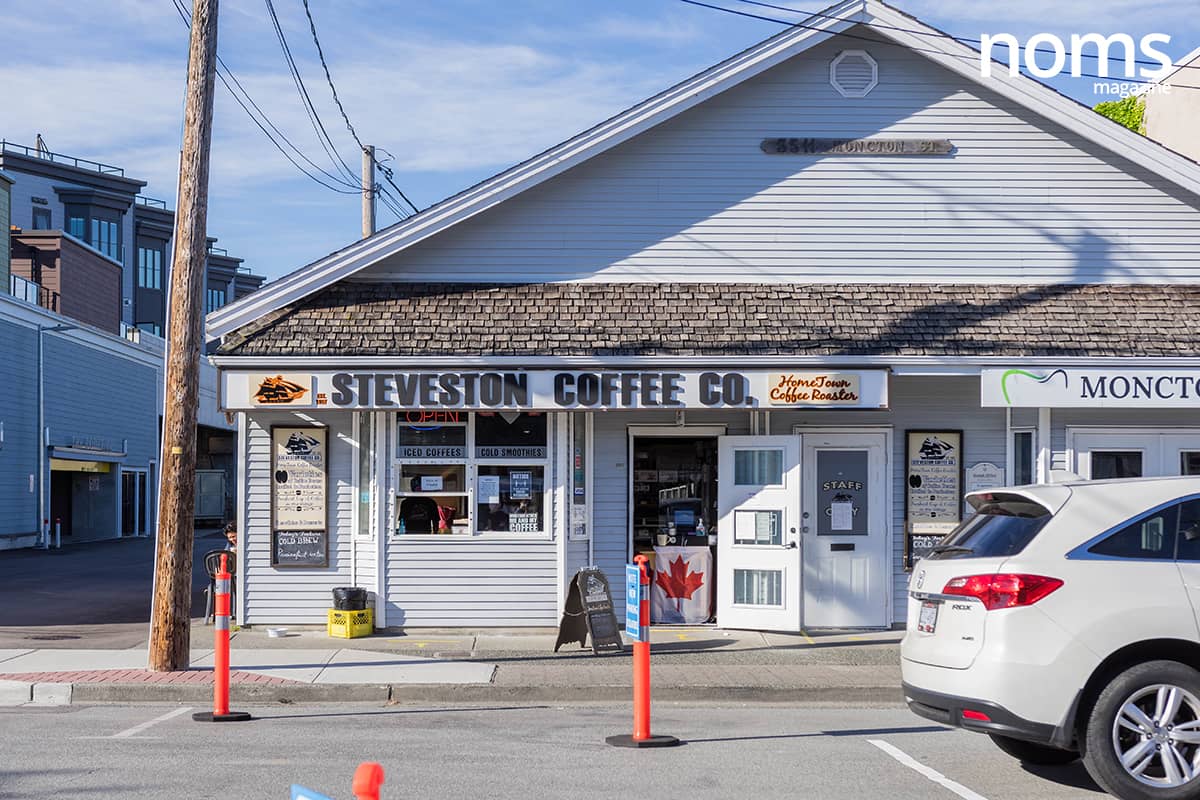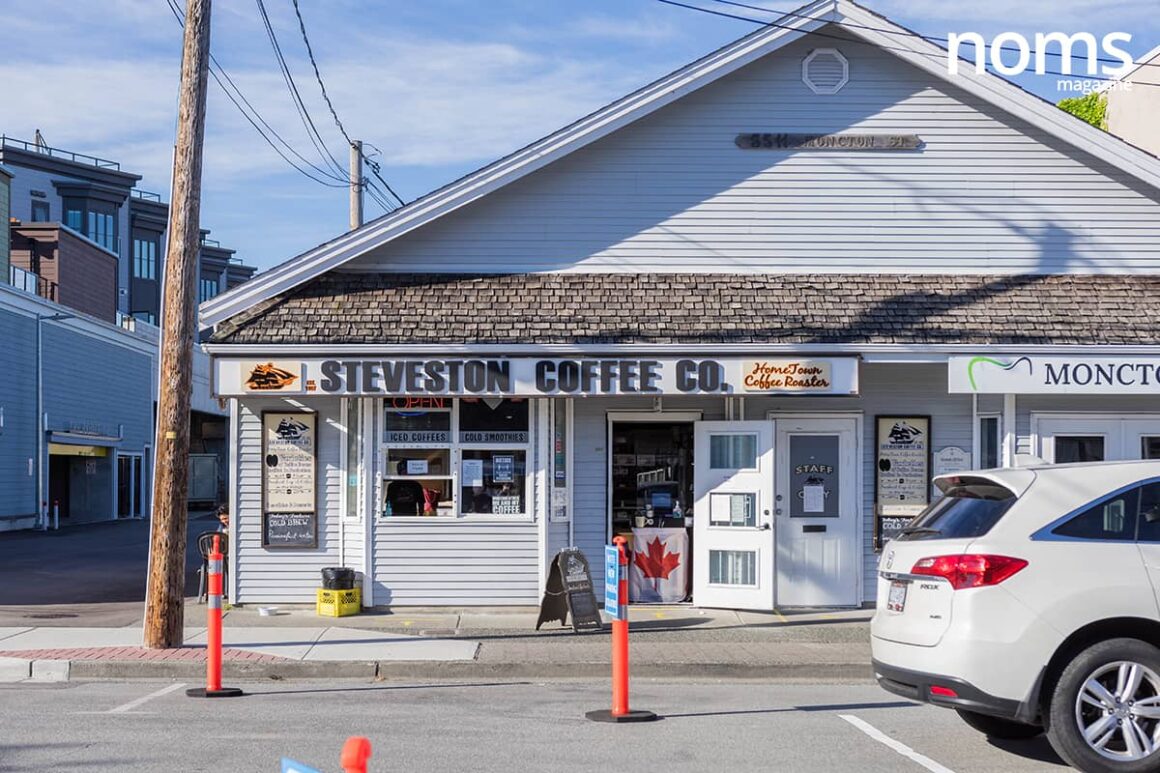 This is a coffee-lover's paradise. Steveston Coffee Company is renowned for offering visitors the best blends of organic coffee, and a calm and soothing cafe experience. This is a great spot to catch up with a friend, or stop for a lazy meal.
Their breakfast wraps are a hot favorite, and the sandwiches make a perfect light meal. Try their Egg Salad Sandwich, or the classic Ham and Cheese. For something sweeter, grab a scone, or a slice of yummy carrot cake.
What to order: breakfast wraps, Egg Salad Sandwich, Ham and Cheese, scone, carrot cake
Address: 3511 Moncton St, Richmond, BC
Romania Country Bread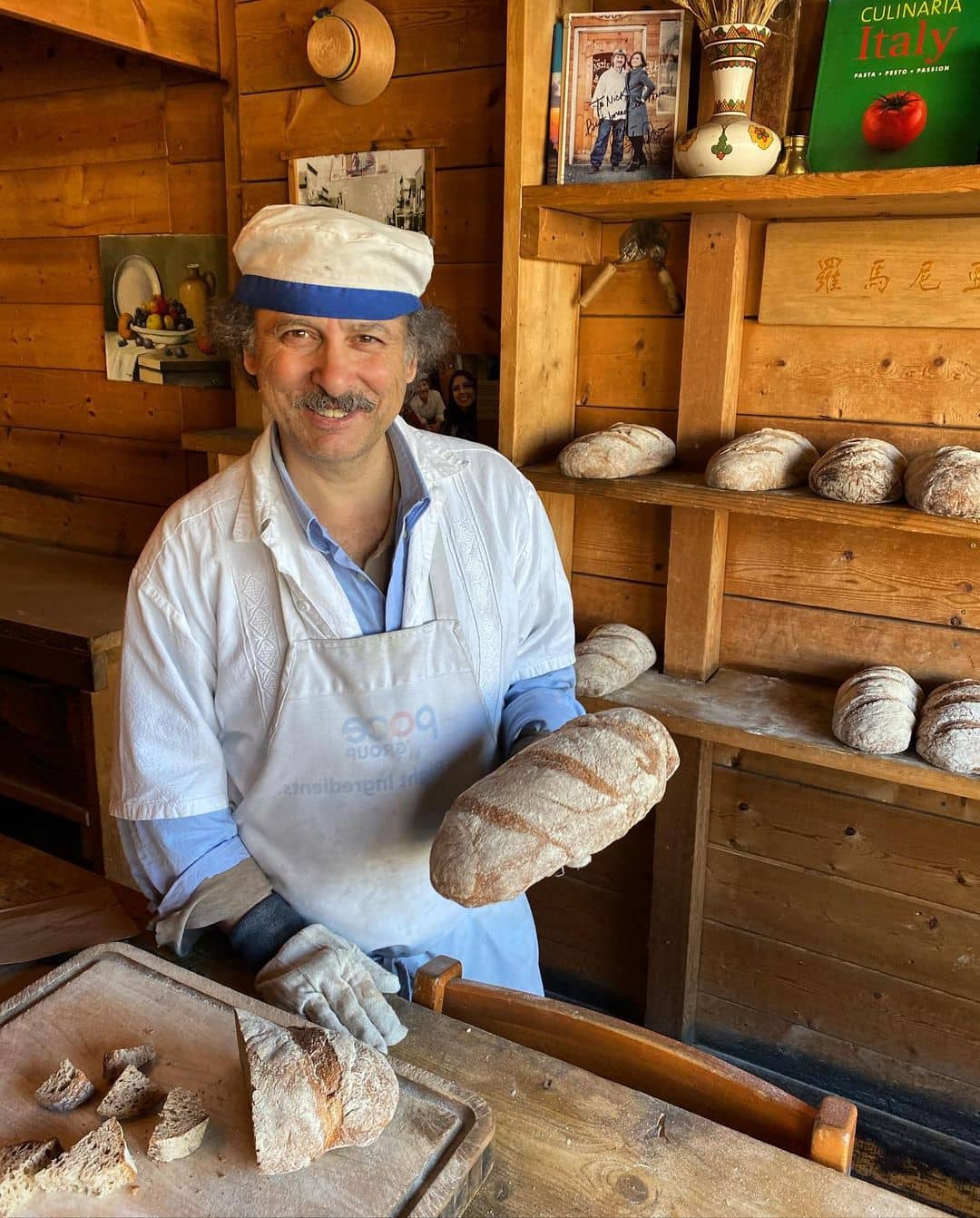 If you want bread, and an experience, then head straight to Romania Country Bread in Steveston. Brace yourself, because the owner knows his trade well, and you will leave with bread. Totally worth it, because it is fresh from the oven, artisan and delicious!
Made from organic, stone ground whole wheat, and baked in a hand-built wood fire oven. Just go in, be nice, and get your loaf. You won't be sorry.
Address: 3680 Moncton St, Richmond, BC
Best Shops in Steveston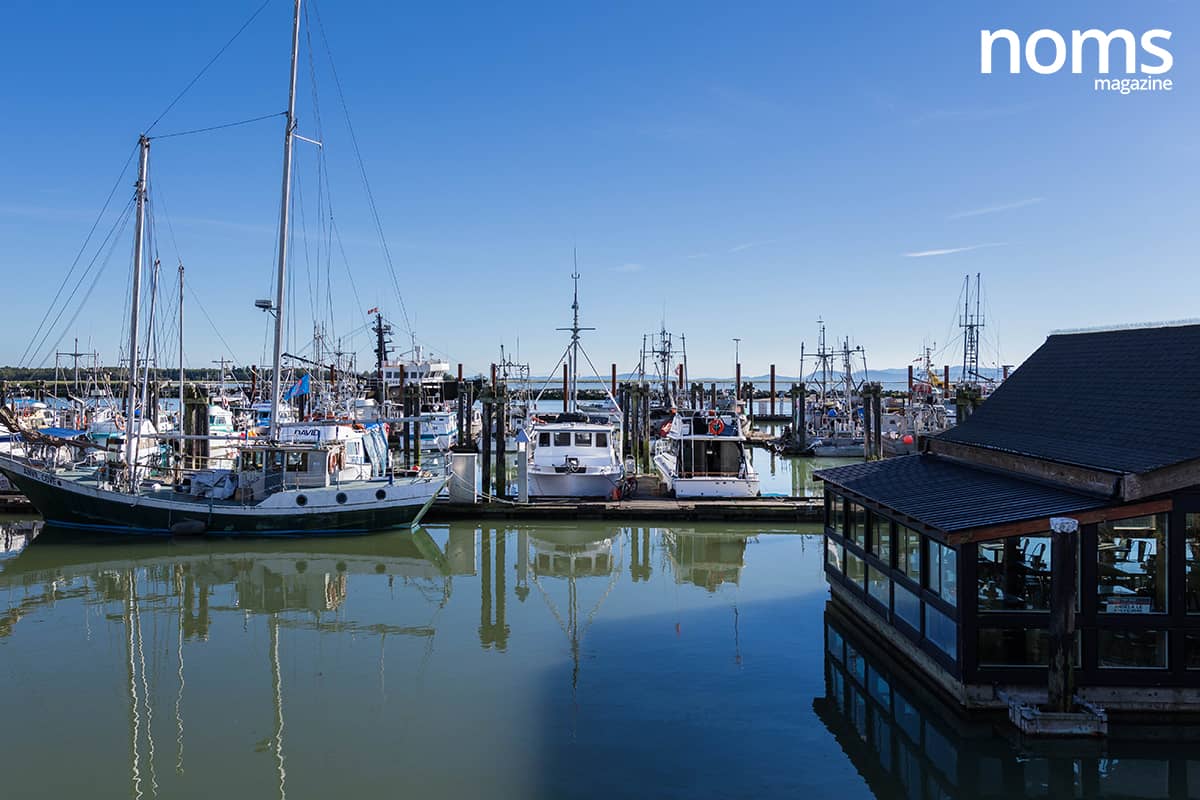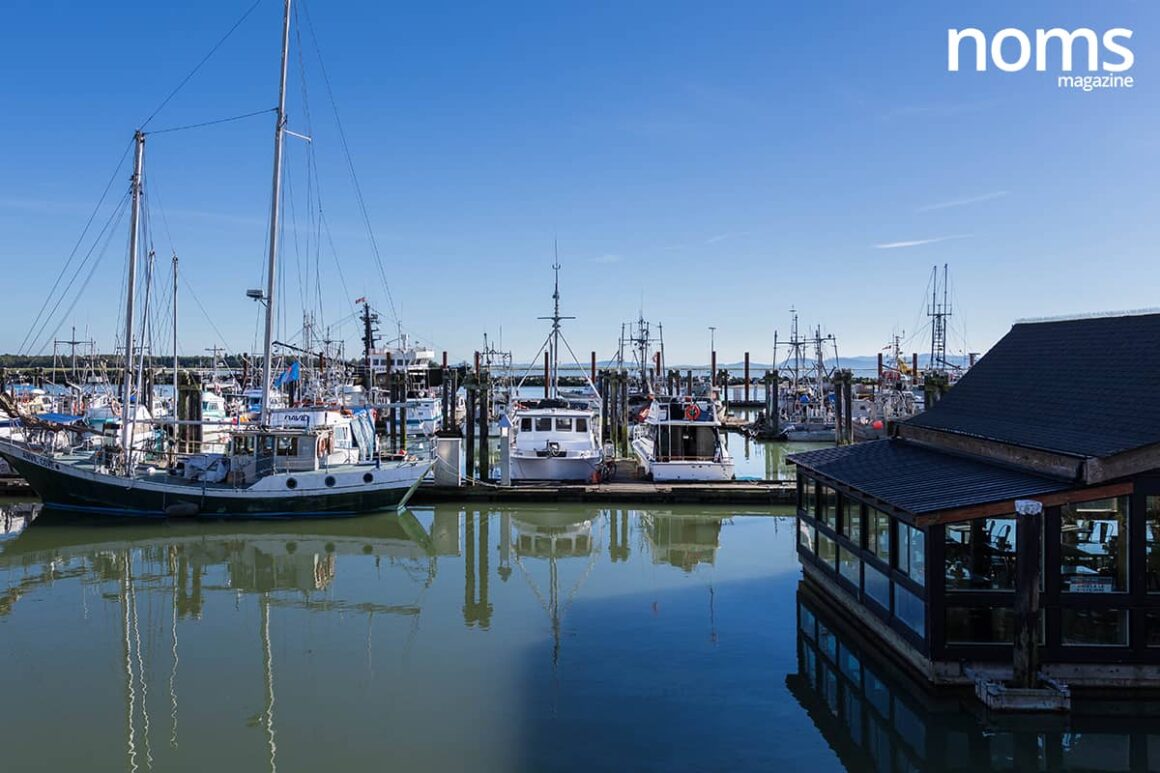 When you're out touring, you need to shop or window shop, and Steveston offers all visitors some fabulous shopping options for those perfect mementos, cool apparel, home decor, and tons more. Prices are not insane, so go ahead and indulge without the guilt. Here's our list of some cool places to shop in Steveston.
Nikaido
For truly remarkable gifts, you will have to look no further than Nikaido Tea Shop in Steveston. This charming spot emphasizes Japanese aesthetic, European design, and specialty items, which make the perfect keepsake or gift for a loved one.
Browse through the gorgeous selection of teas, in green, black, and fruit flavors. Pick up some pretty tableware on offer from more than ten renowned brands, indulge yourself with one of their lovely perfumes, and just enjoy your shopping experience!
Address: 3580 Moncton St #150, Richmond, BC
Splash Toy Shop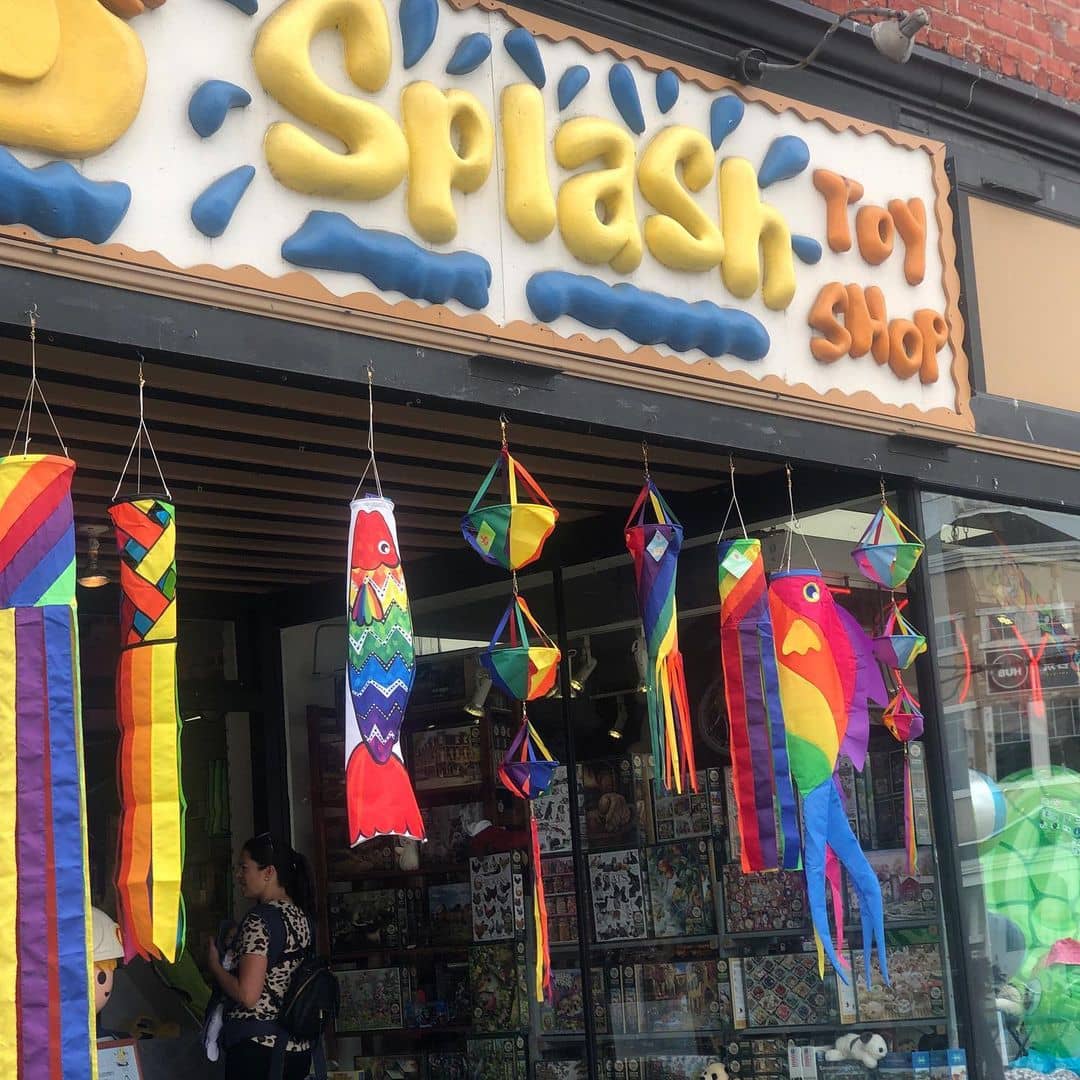 Visiting a toy store is always a fun experience, and especially when there is a wide range to browse through, and choose from. In Steveston, Splash Toy Store is a must-stop whether you're actually looking to buy super cool toys, or just window shop and revisit your childhood.
They have a fabulous selection of toys available, from pretty plush, puppets, and puzzles, to brainteasers, fidget toys, Legos, and even kites. Their stuff is affordable, so it won't dent your wallet. So, go in there, and go crazy!
Address: 140-3580 Moncton St. Richmond BC
Steveston's Best of British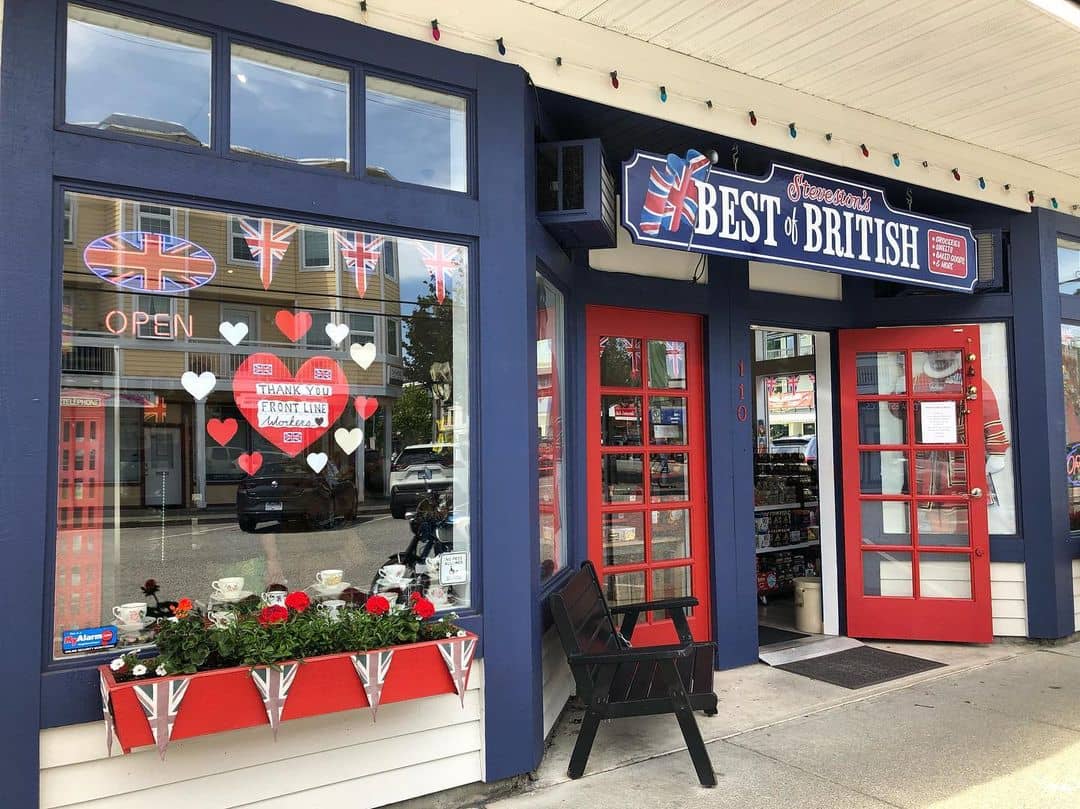 For some classic British sweets, treats, and confectionery, Steveston's Best of British is one spot you need to drop by. They sell groceries too, so go have a look!
Grab your basket, and load up on Rolos, Polo mints, Brandy snaps, and pudding biscuits. They have meat pies too, the ultra delicious traditional fruit cakes, and of course mince pies! Don't forget to grab your favorite tea!
Address: 12031 First Ave #110, Richmond, BC
A Monkey Tree Emporium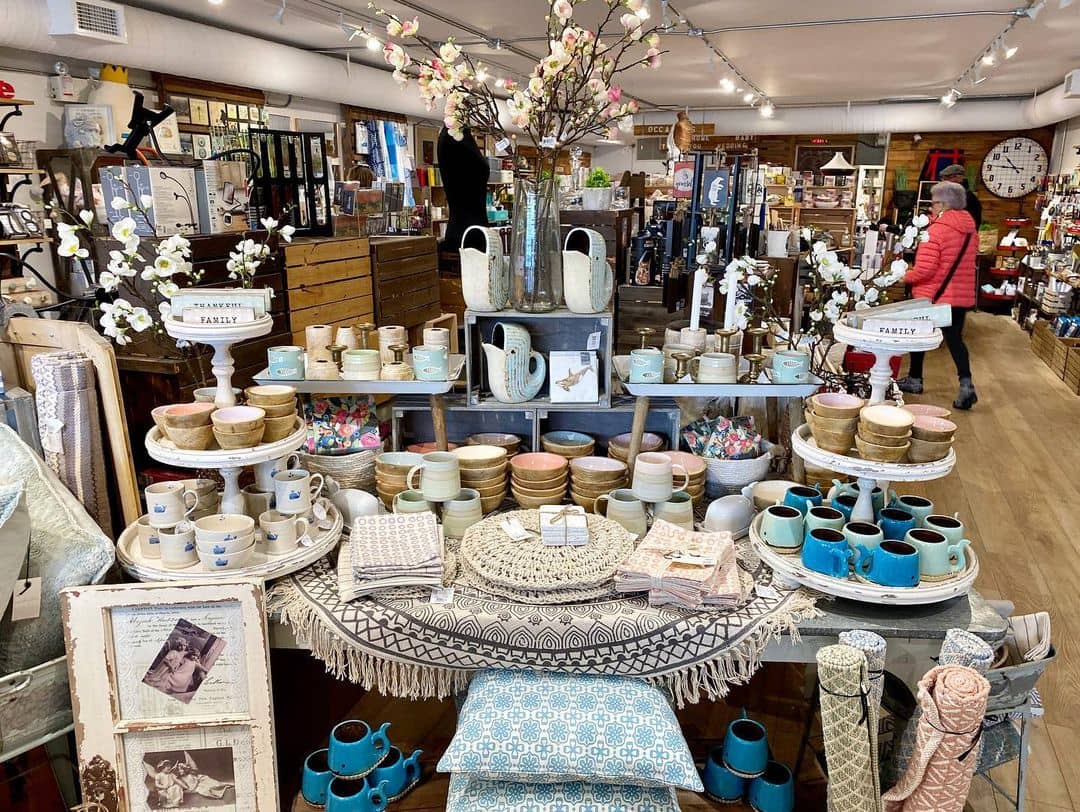 Who doesn't love a good novelty store? In Steveston, A Monkey Tree Emporium is that and so much more. It's a great one-stop shop for all products big and small.
Check out their lovely gift items, lifestyle products, and jewelry. They also have a wide range of incredible household products, home decor, bath & body, kitchenware. The Gourmet Foods section is worth a visit for some special buys that will make great gifts!
Address: 3851 Moncton St, Richmond, BC
Best Stays in Steveston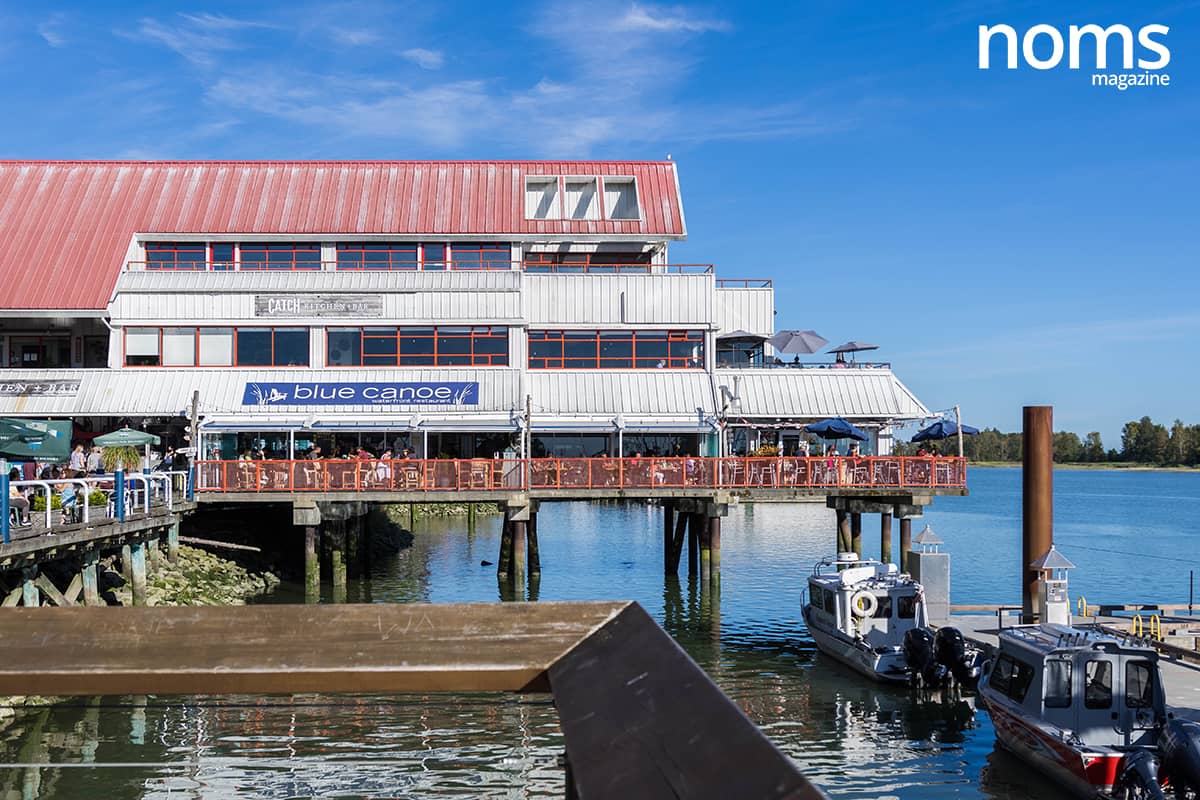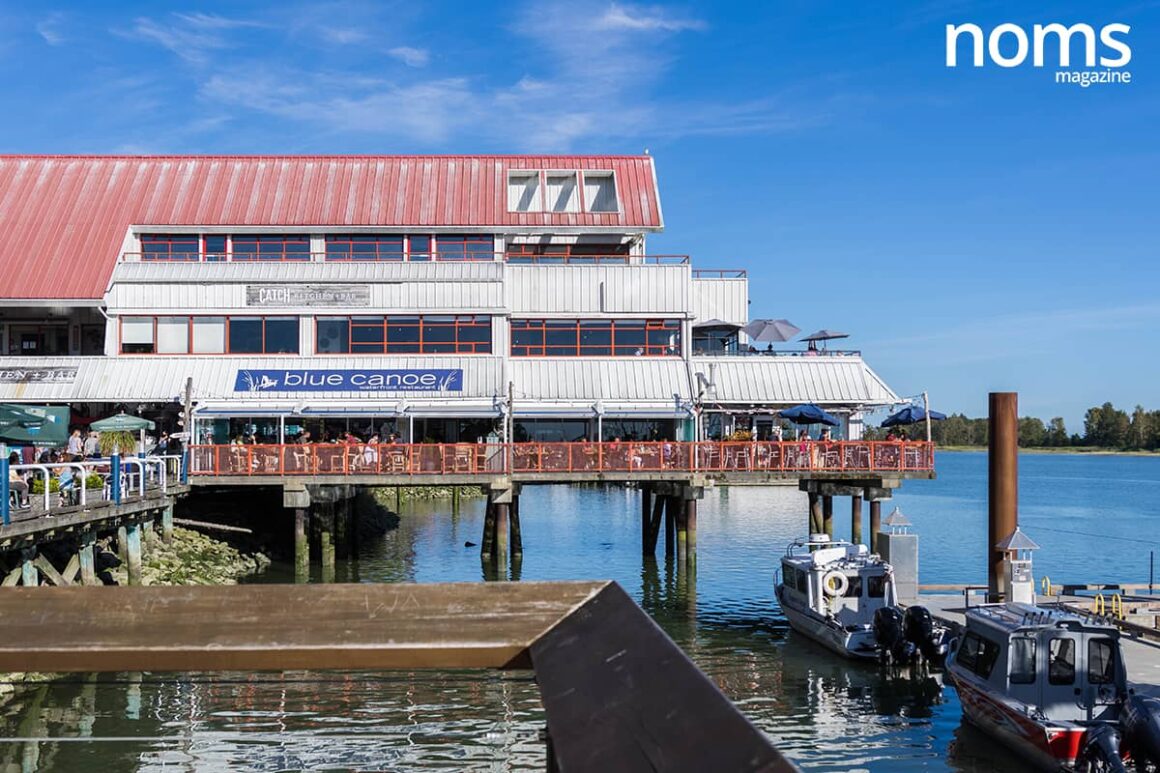 If you're popping into Steveston for more than just a day visit, you'll need a good place to stay. This historic town offers visitors comfortable accommodation, and is totally worth spending a long weekend, or even a week at. Here's where we recommend you stay for a more enjoyable visit.
The Steveston Hotel & Cafe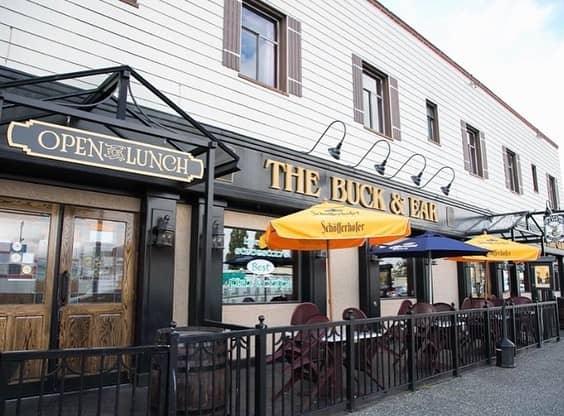 Just like the town, The Steveston Hotel & Cafe is a historic spot, and the perfect place to stay. Established in 1895, the hotel has undergone many renovations, but still retains its old-world charm.
The rooms are well appointed, and boast a range of amenities, like free wi-fi and non-smoking options. They are also pet friendly, and offer guests free parking, and a number of on-site dining options. The hotel is centrally located, and within walking distance of tons of tourist spots and local attractions.
Protip: Call ahead for a reservation.
Address: 12111 Third Ave, Richmond, BC
Nearby Accommodations
Steveston has rapidly increasing Air BnB options for visitors looking to stay longer than a day, and enjoy the sights and sounds of this beautiful town.
Best Activities in Steveston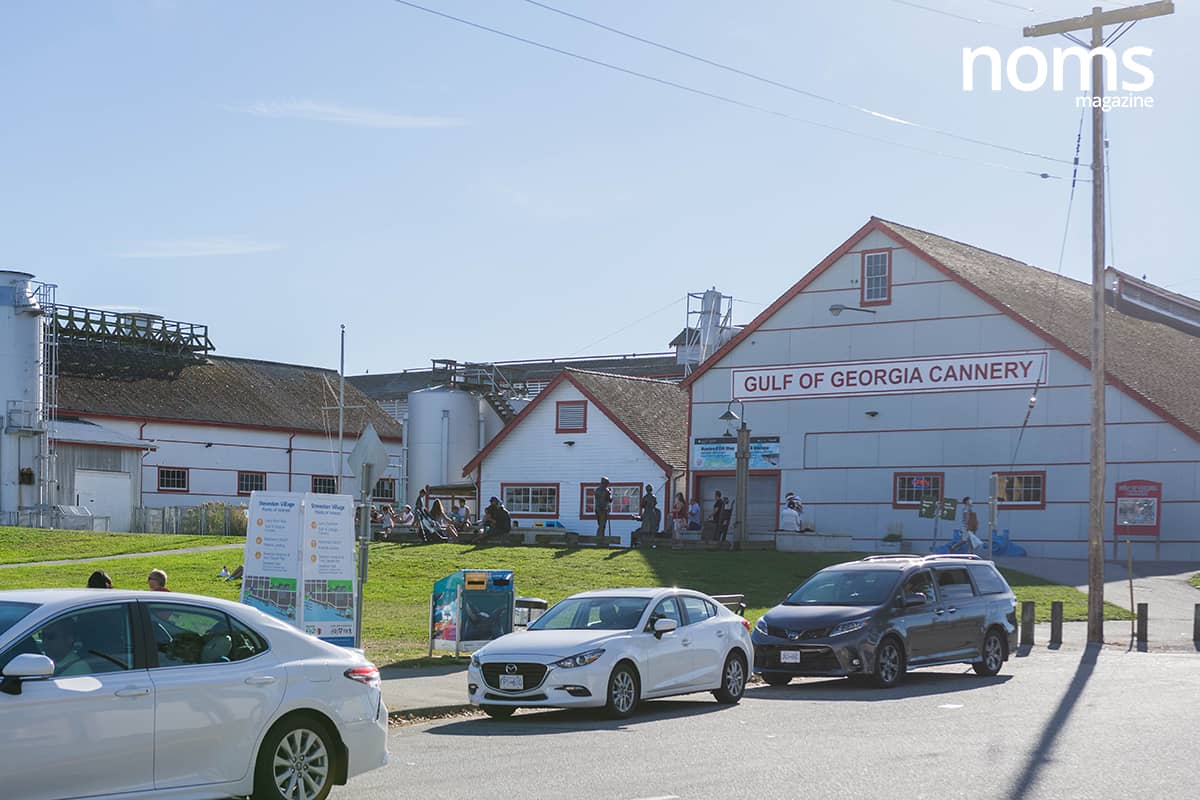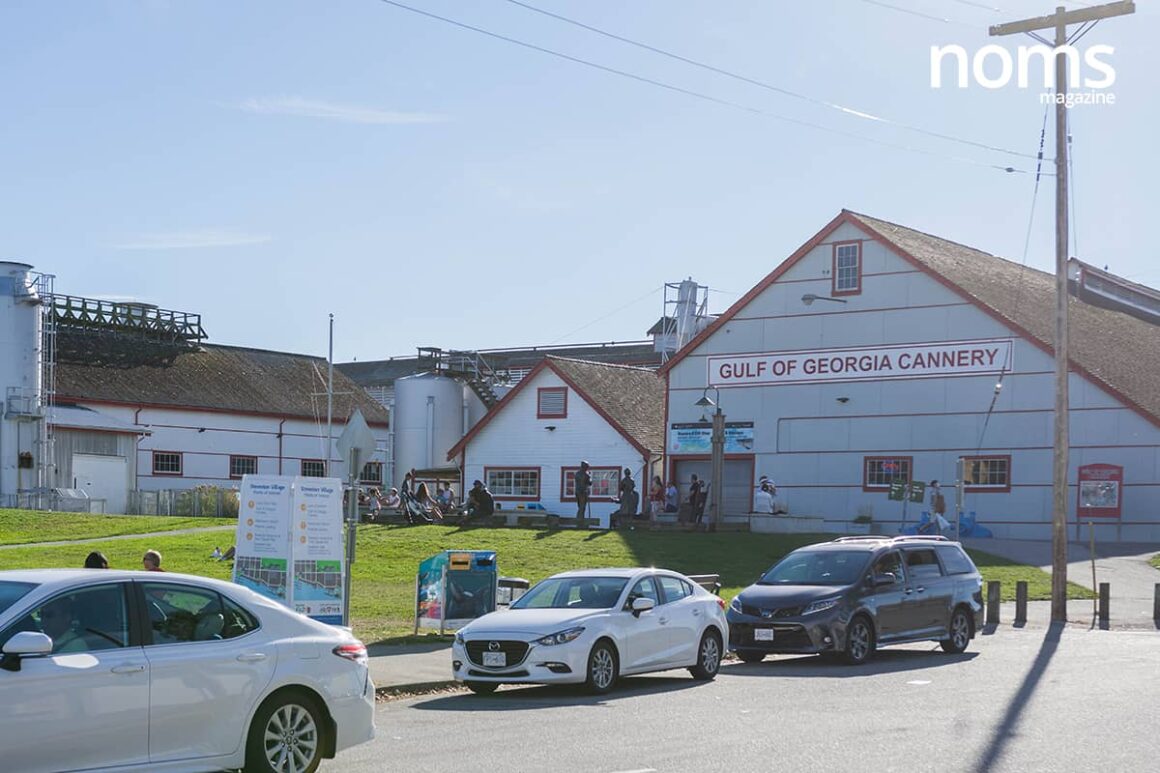 Whether it's your first visit to Steveston, or you drop by often, there are some must-do activities for you to indulge in. No visit to this historic town would be complete without a peek into its origins and culture.
Gulf of Georgia Cannery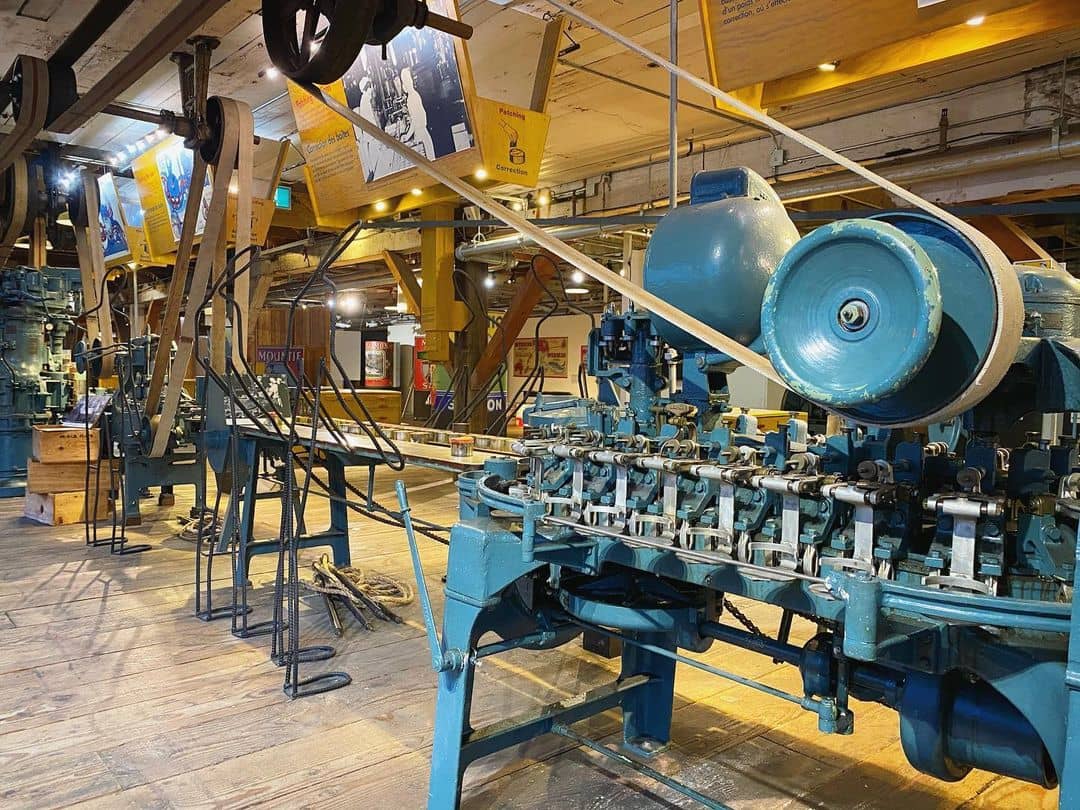 For a deep look into the history of west coast fishing, the Gulf of Georgia Cannery is by far the best place to go. Built in 1894, this historic landmark was the leading salmon producer in British Columbia at the time, and carries a wealth of true west coast fishing culture you should definitely experience.
Enjoy their rich exhibits, and learn the fascinating history of salmon canning, and herring production, watch a film that will take you back in time, or sign up for one of their delightful guided tours.
Address: 12138 Fourth Ave, Richmond, BC
Britannia Shipyards National Historic Site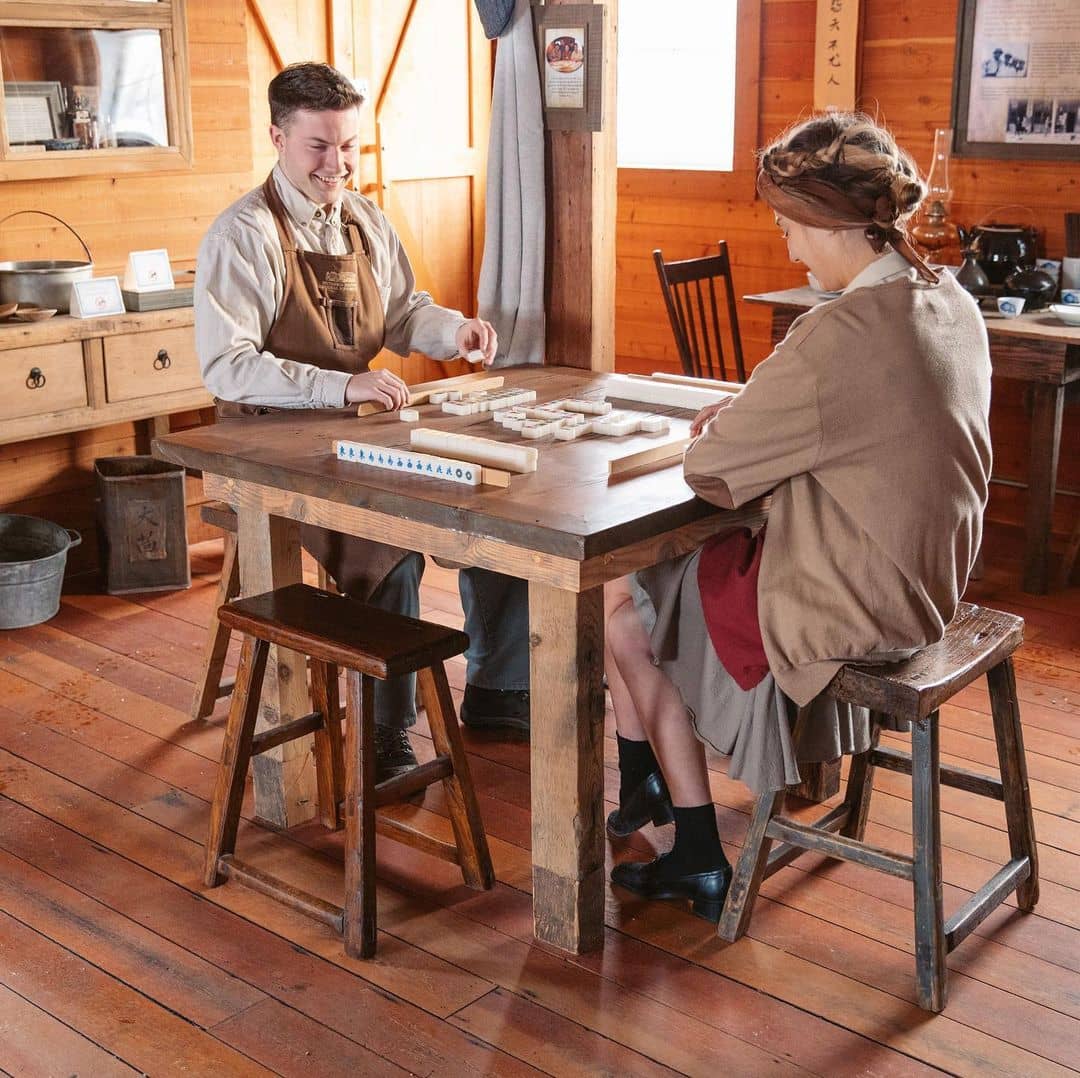 Beautiful old boatyards, charming stores, and pretty residences. If you love rich old architecture and heritage sites, then this is one place you must visit when you're in Steveston. Britannia Shipyards National Historic Site is a treasure trove of west coast history, and home to the town's oldest shipyard buildings.
Witness some of their ongoing boat restorations, enjoy the guided tours of bunkhouses, explore the beautiful waterfront park, and just bask in the multicultural glory of a bygone era.
Address: 5180 Westwater Dr, Richmond, BC
We hope you enjoyed our guide on beautiful and historic Steveston, and we also hope you visit, and just soak up everything this historic town has to offer. Once you're done, start planning your next outing, and maybe spend a day or two visiting another delightful Vancouver neighborhood?
---
This article contains links that may pay us a small commission if you choose to use our links, but at no extra cost to you. All funds will be used to support our team and to create more content for you.