Craving amazing eats in Downtown Vancouver? Look no further!
Quick Recommendations: head to Phnom Penh for Asian delights or Tom Sushi for some of the top sushi in the city.
Downtown Vancouver, bustling with over 70,000 residents and countless visitors, is brimming with dining options. From quaint cafes to upscale eateries, there's something for every palate.
We've rounded up 19 top Downtown Vancouver restaurants that are sure to impress.
This article includes affiliate links where we may get a small commission if you use our link. No extra cost is added to you.
1. Phnom Penh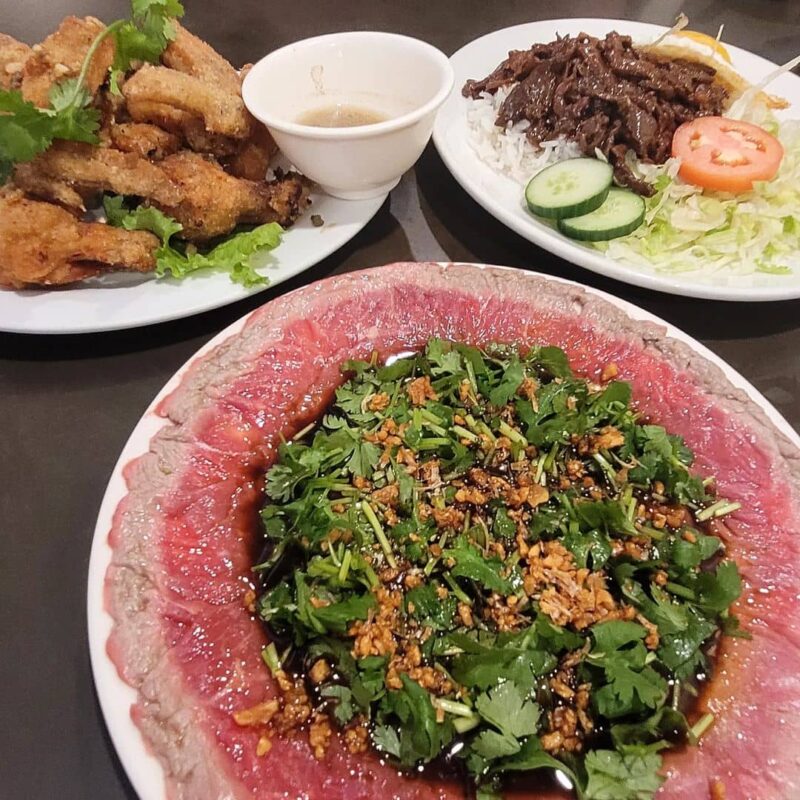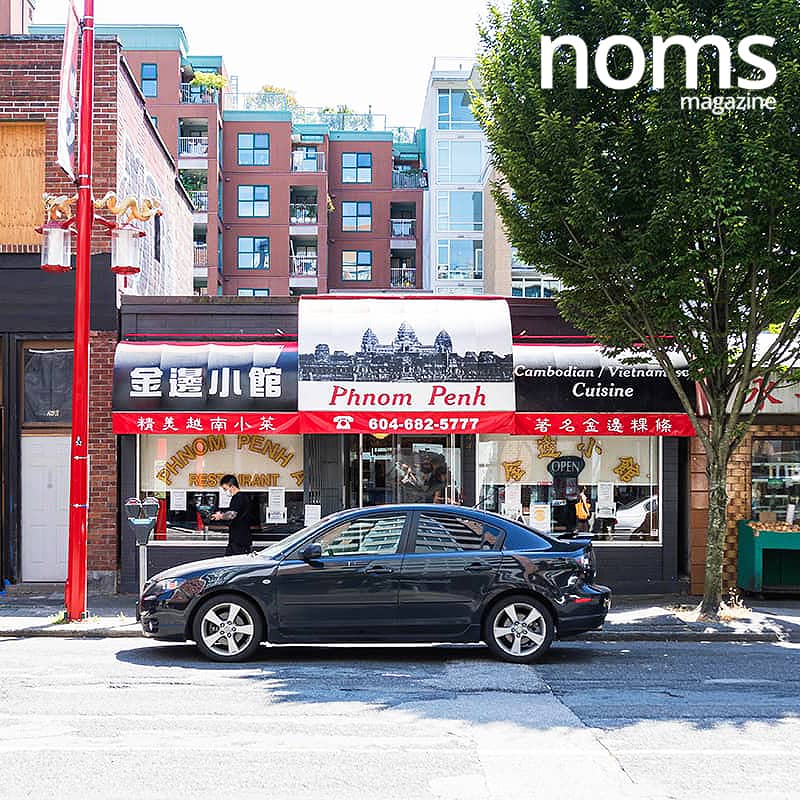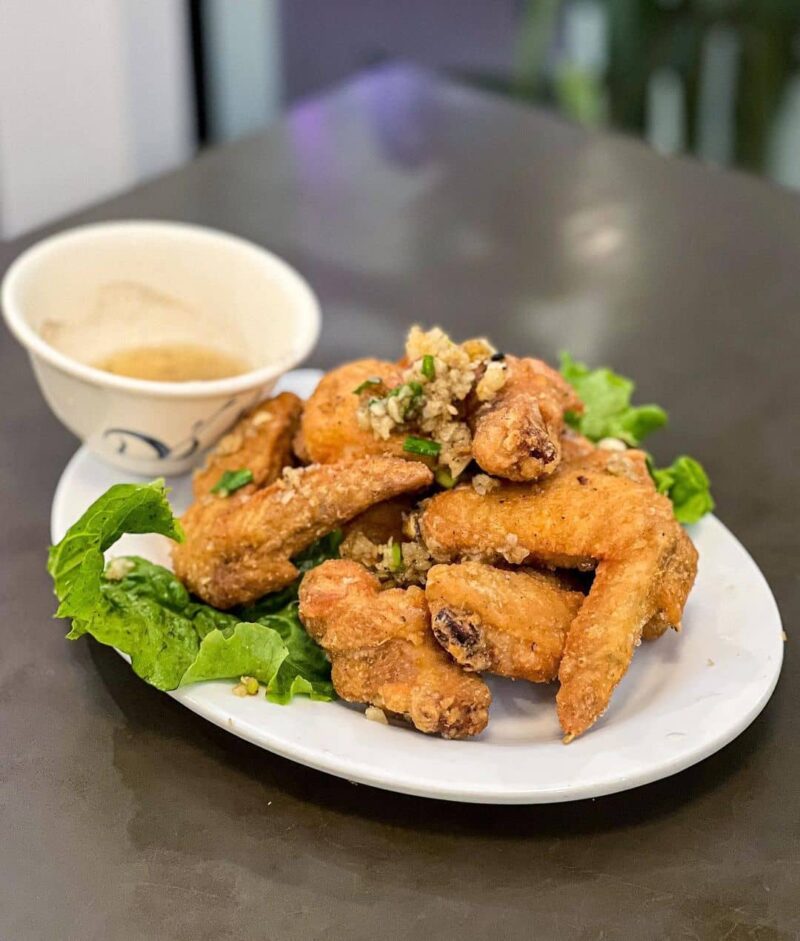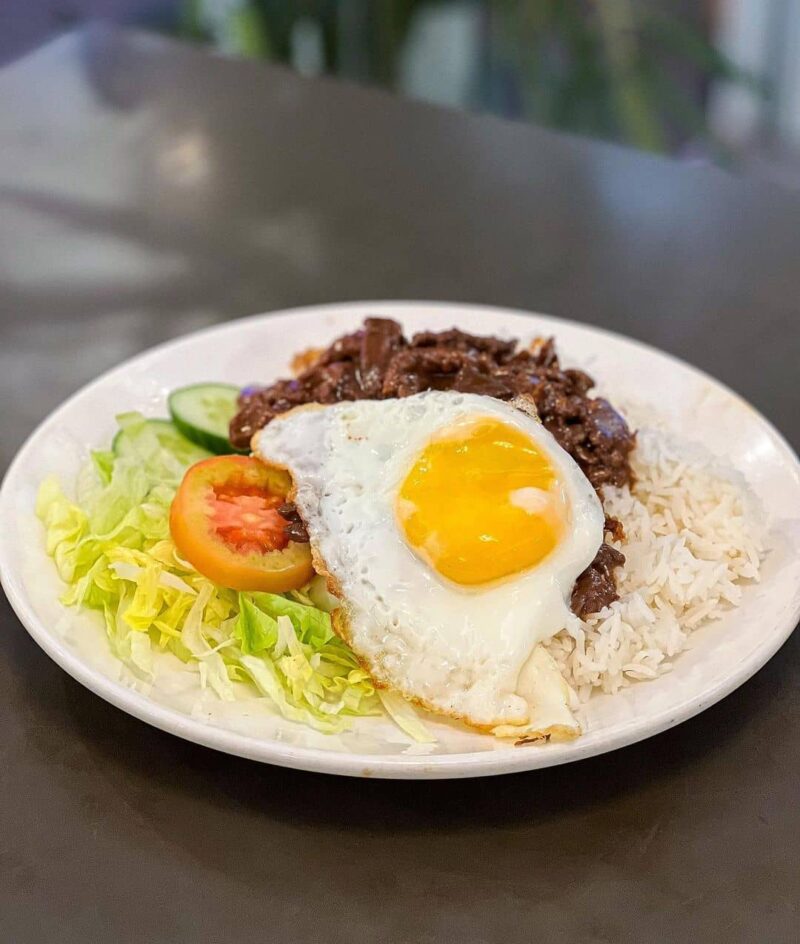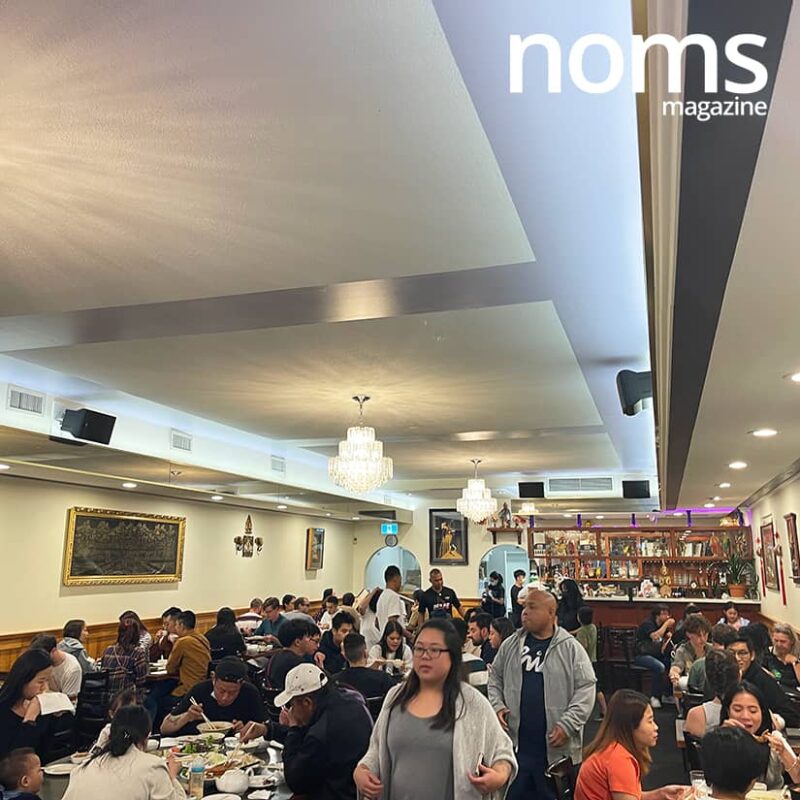 Phnom Penh in Chinatown is a must-visit for top-notch Cambodian and Vietnamese cuisine. It's so good, it's on our ultimate Vancouver food bucket list! Famous for its "Holy Trinity" – Butter Beef, Deep-Fried Chicken Wings, and Beef Luc Lac – these dishes are a hit on social media and a staple on every table.
The Butter Beef offers a light, seasoned beef carpaccio experience. The chicken wings are seasoned to perfection, while the Beef Luc Lac is a saucy, irresistible treat.
These favourites are sure to satisfy your cravings and leave you longing for more.
What to order: Butter Beef, Deep-Fried Chicken Wings, Beef Luc Lac
Address: 244 E Georgia Street, Vancouver, BC V6A 1Z7
2. St. Lawrence Restaurant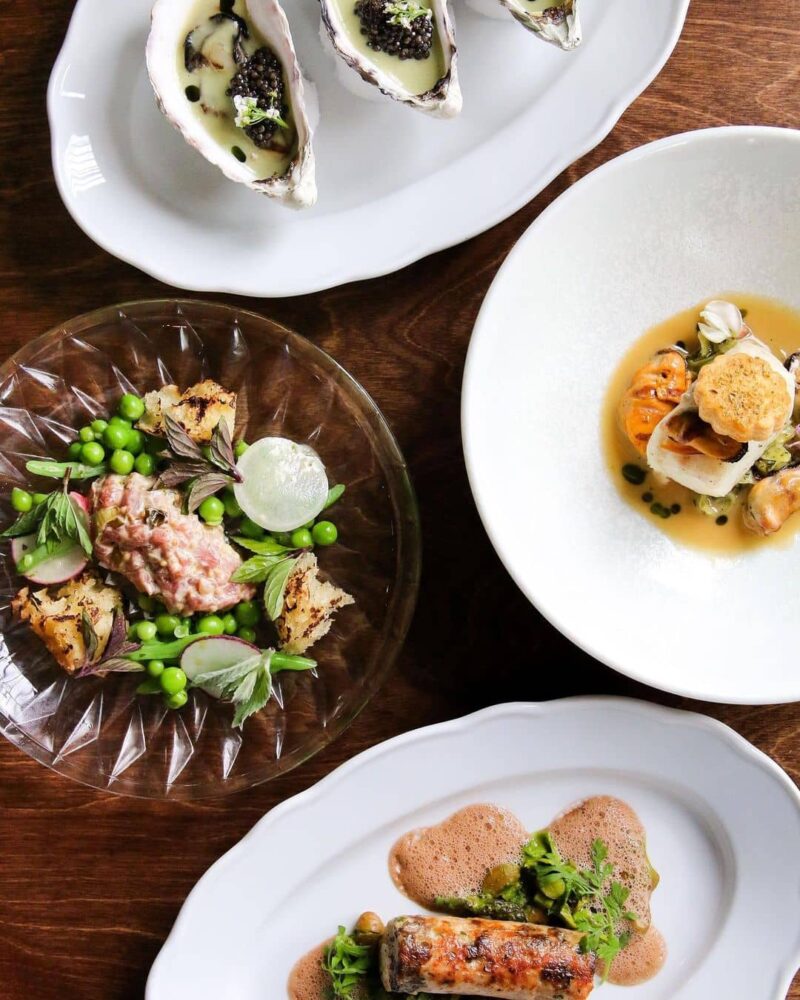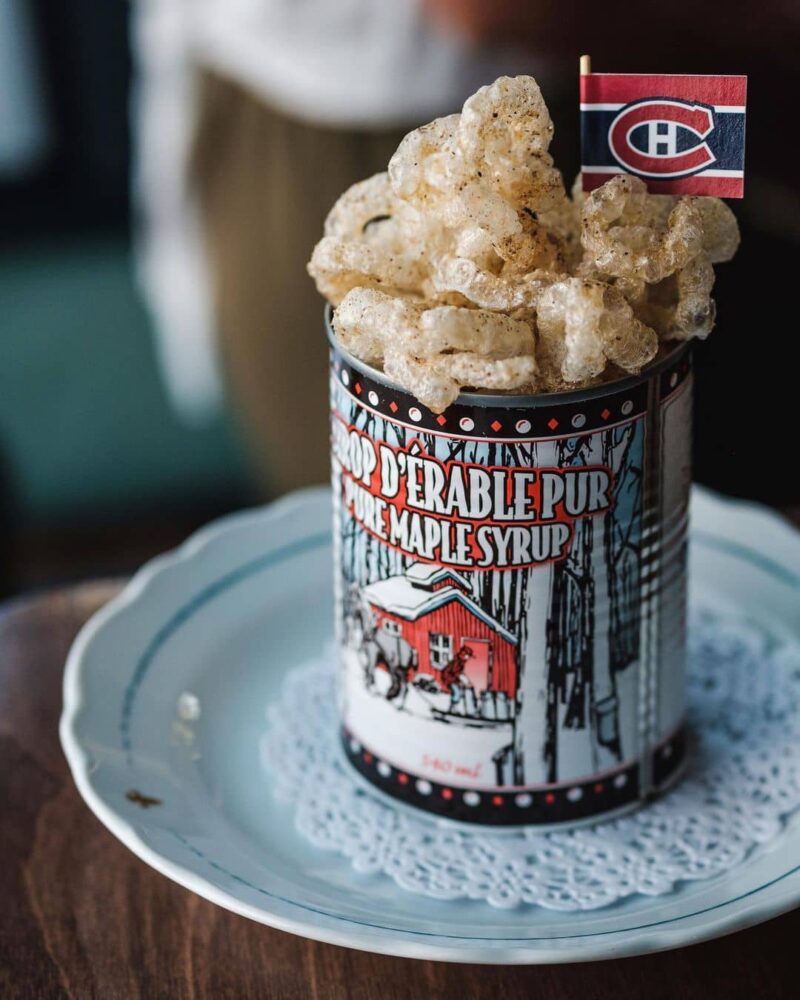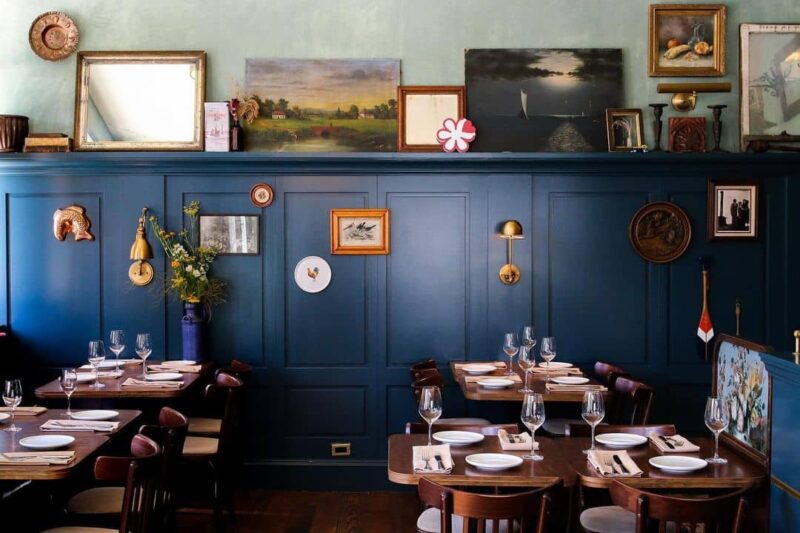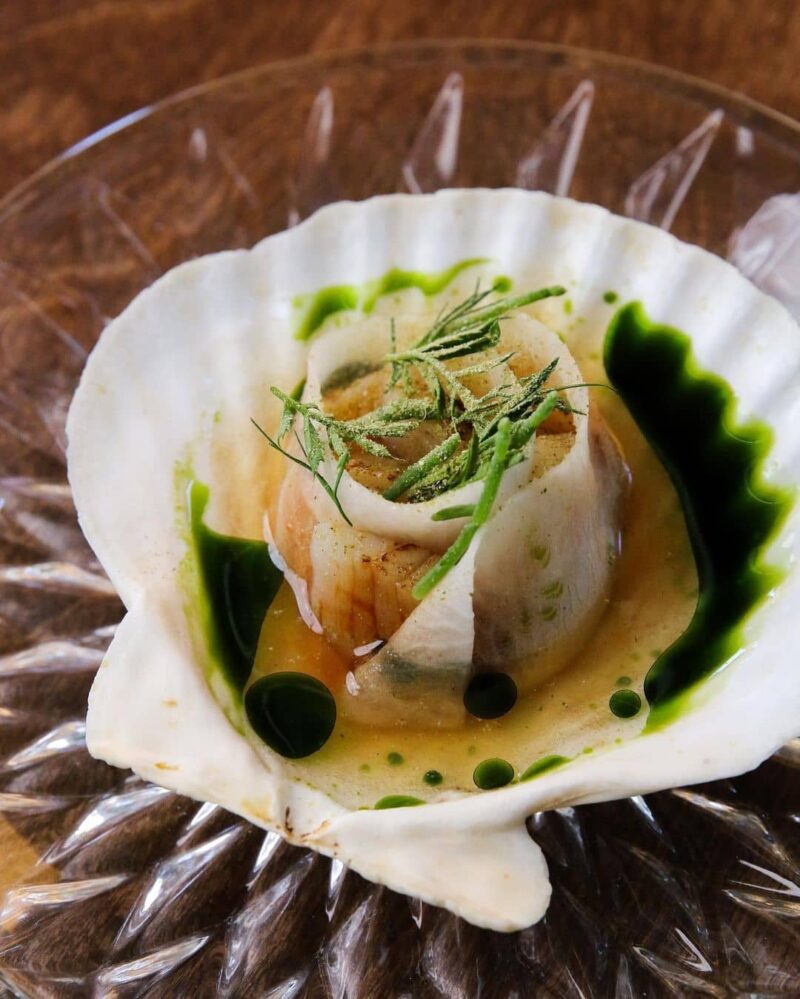 St. Lawrence Restaurant in Vancouver brings classic French cuisine with a Québécois twist. Its Michelin-starred menu includes standout dishes like the Foie Gras Éclair, a light yet rich delight.
Don't overlook their Fried Pork Rinds, a crispy treat tossed in maple syrup and spices. Conclude your meal with their exceptional Gâteau au citrouille with pumpkin cake and buttermilk sherbet, making every visit memorable.
What to order: Éclair à la mousse de foie de canard, Oreilles de crisse, Gâteau au citrouille
Address: 269 Powell Street, Vancouver, BC V6A 1G3
Website | Instagram | Facebook
3. Tom Sushi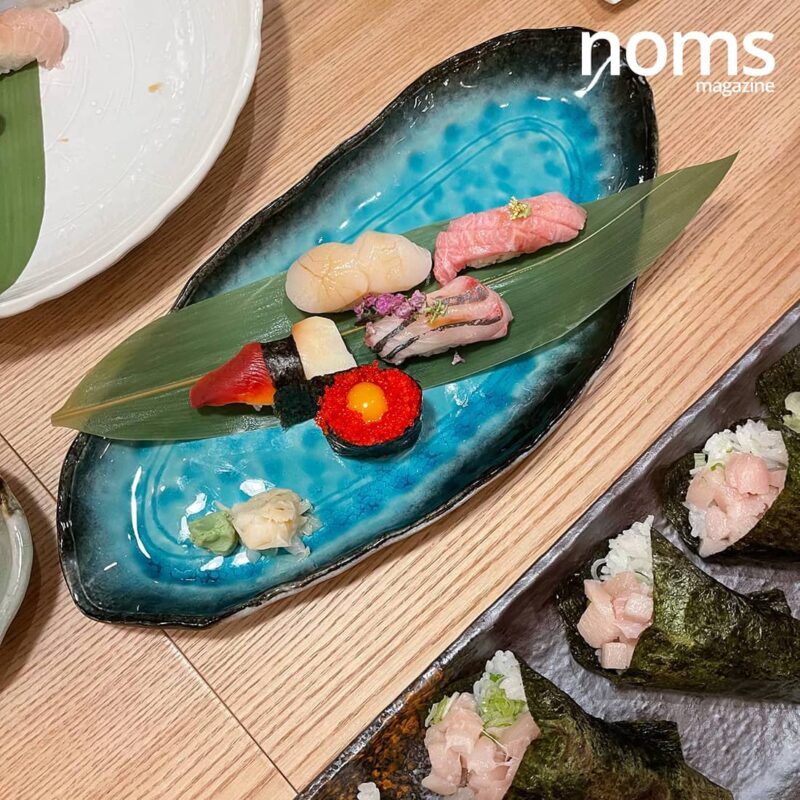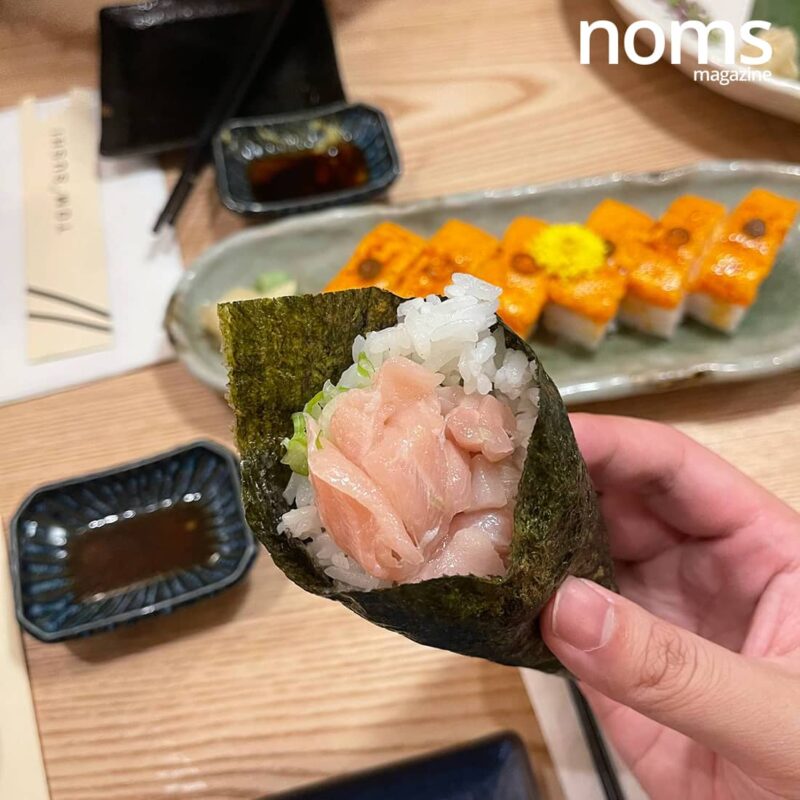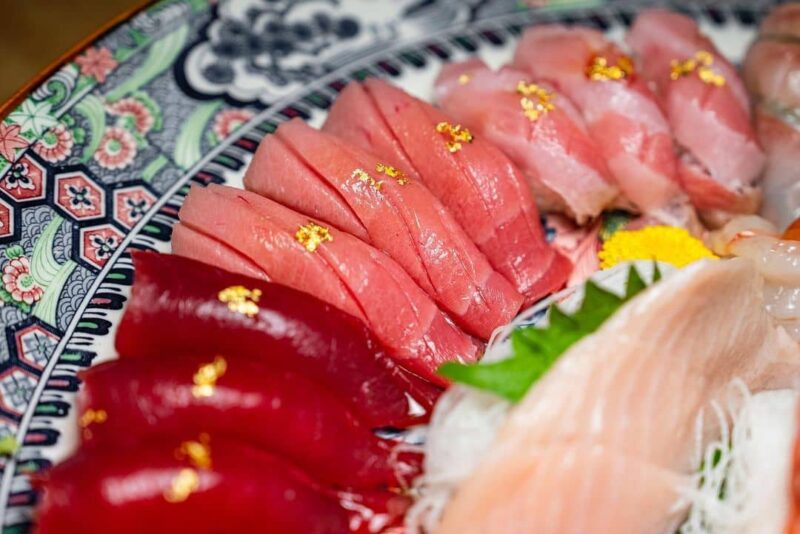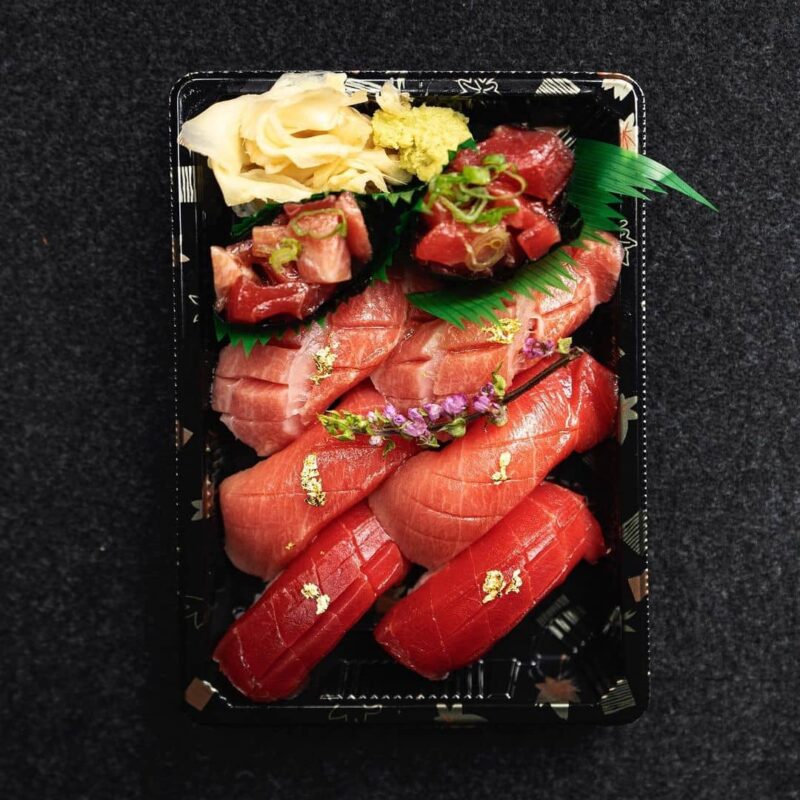 Vancouver has some incredible sushi spots, and one favourite that is also on our Best Sushi Restaurants in Vancouver list is Tom Sushi.
Having won the hearts of Vancouverites within a short period, this place is where traditional Japanese flavours meet local, west coast elements, leading to a unique dining experience.
Tom Sushi has quickly carved a name for itself as the sushi bar that carefully considers texture, nuance, and flair in fresh ingredients. And best of all – they offer it all without really breaking the bank.
If you like nigiri, my top picks are: Tobiko w/ Quail Egg, Shima-aji, Hotate, and Toro.
And if you're one of the lucky people to get your hands on their daily limited donburis— don't miss the chance and go for the Bluefin or Salmon Donburi.
What to order: Tobiko w/ Quail Egg Nigiri, Shima-aji Nigiri, Hotate Nigiri, Toro Nigiri, Bluefin Donburi, Salmon Amaebi Zuke Donburi
Address: 1175 Davie St, Vancouver, BC V6E 1N2
Order Online: Website | Uber Eats
4. Elisa Steak House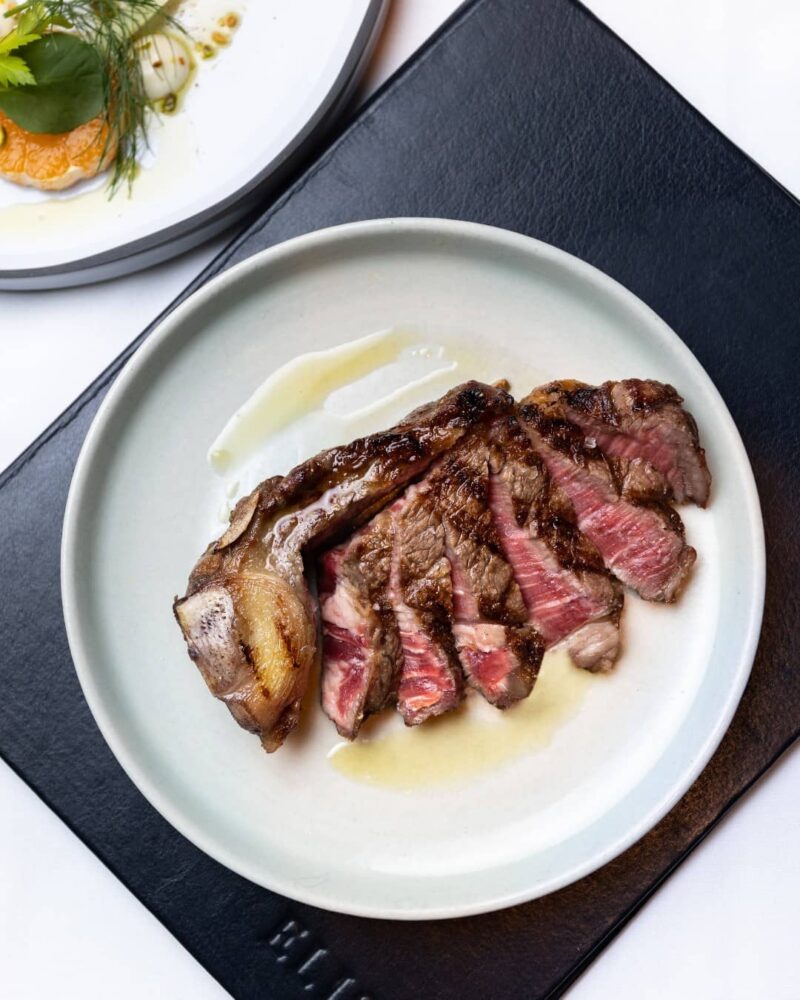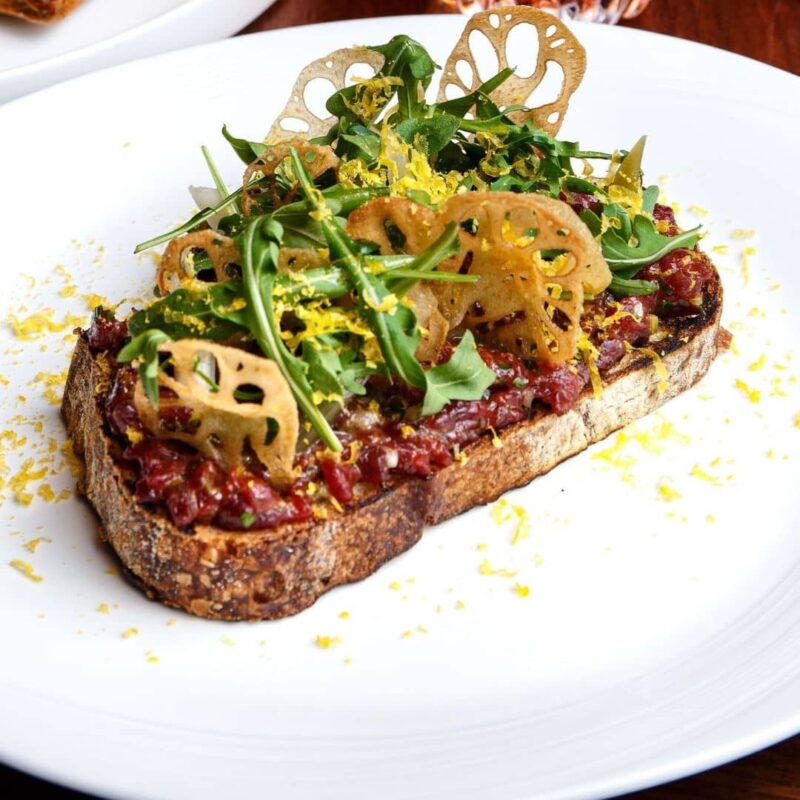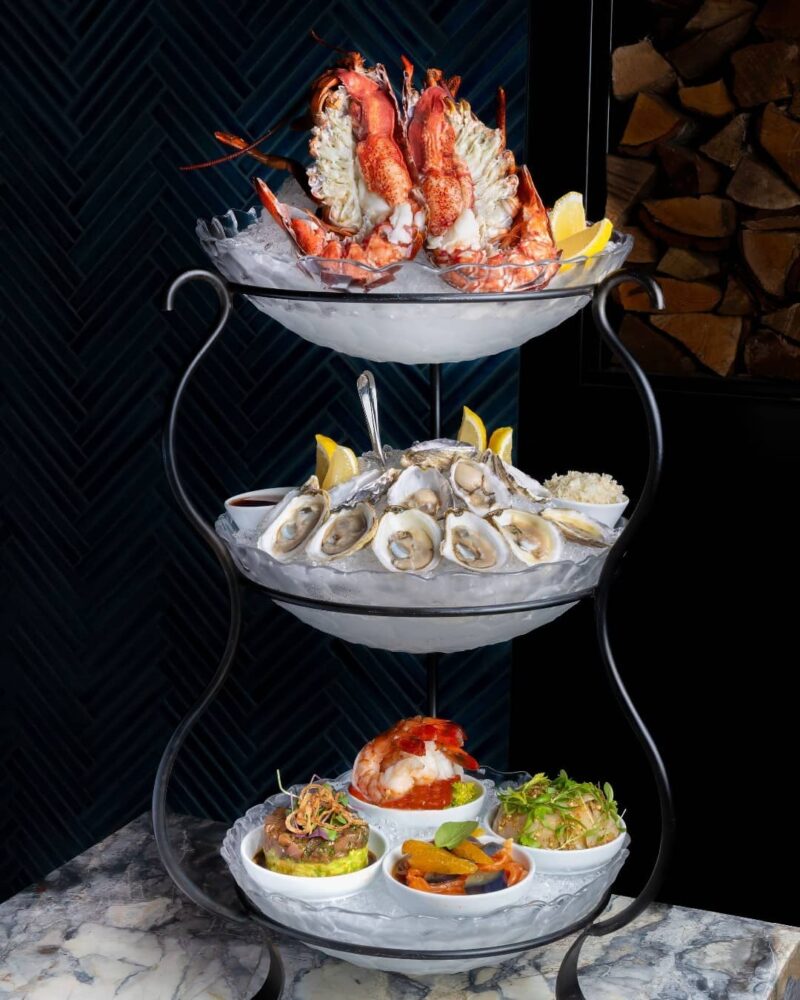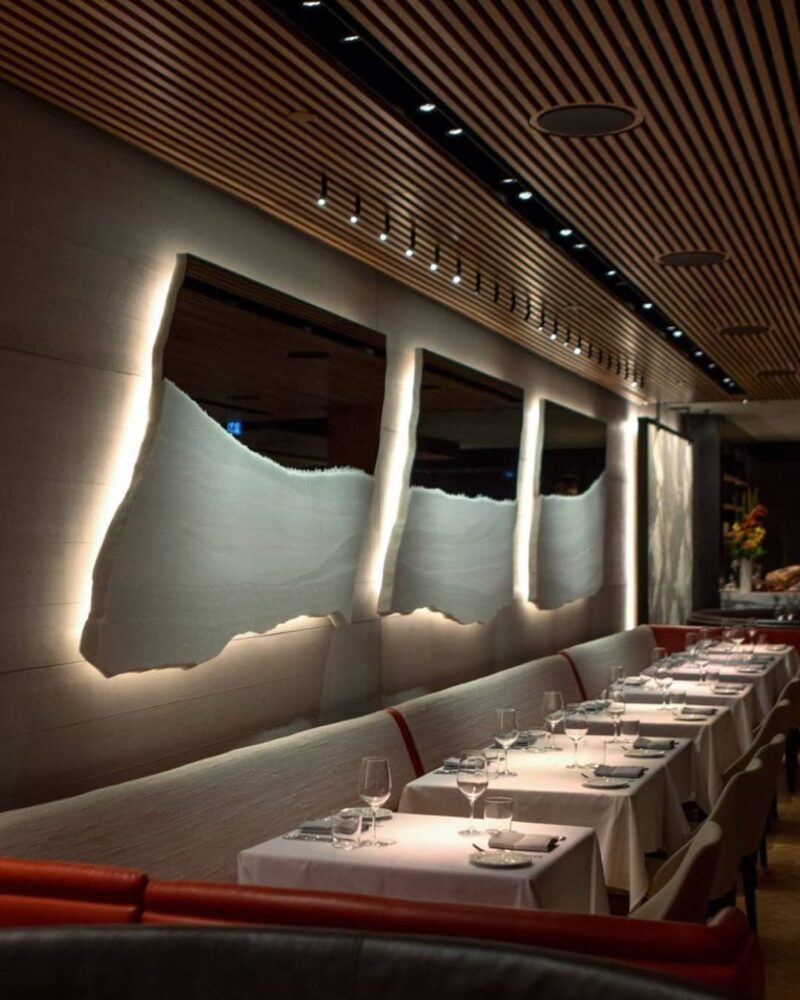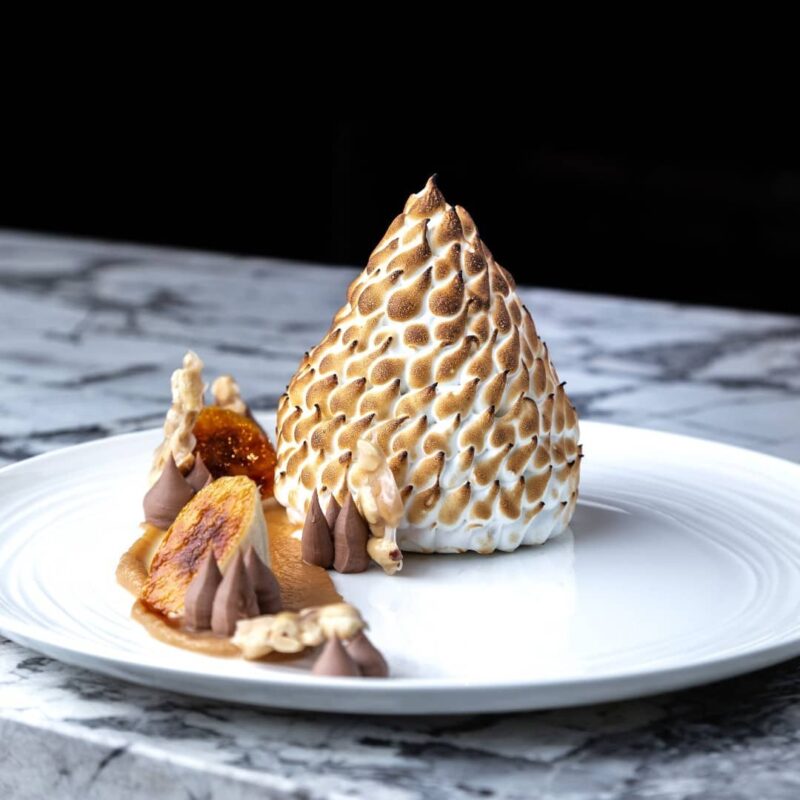 Elisa in Yaletown is the epitome of a fine dining experience, offering a blend of gourmet food and intimate ambiance. Start with their Tartare Tasting Trio and Tender Leaf & Fresh Herb Salad.
For the main course, the Black Angus or Bluedot Ribeye, paired with a selection from their impressive wine list, is a must-try. Elisa provides a perfect setting for a pampered night out.
What to order: Tartare Tasting Trio, Tender Leaf & Fresh Herb Salad, Black Angus, Bluedot Ribeye
Address: 1109 Hamilton St, Vancouver, BC V6B 6K3
5. Ramen Danbo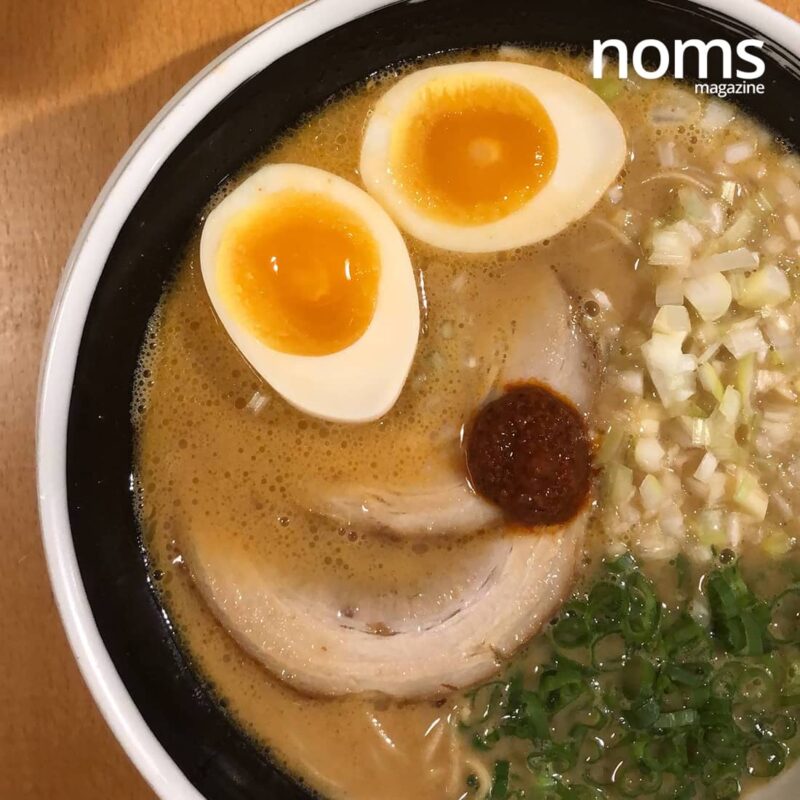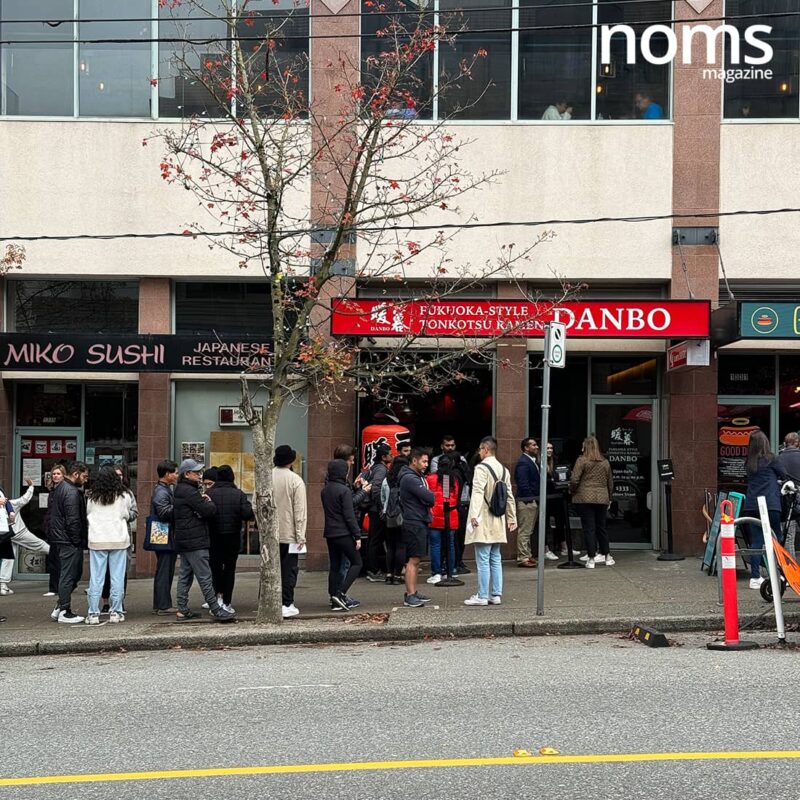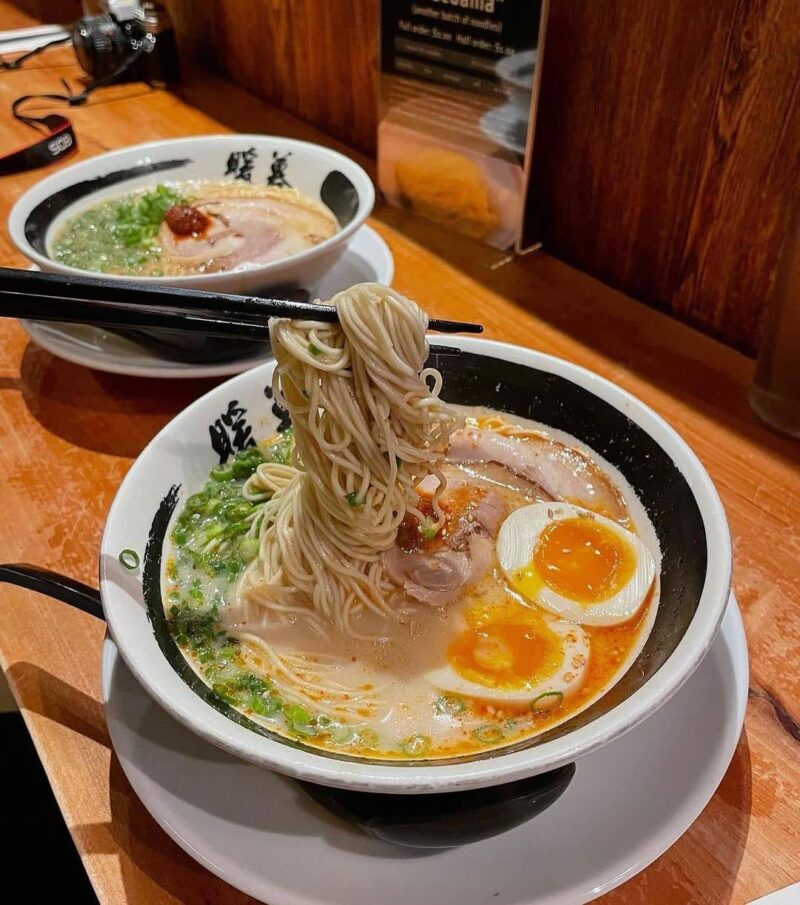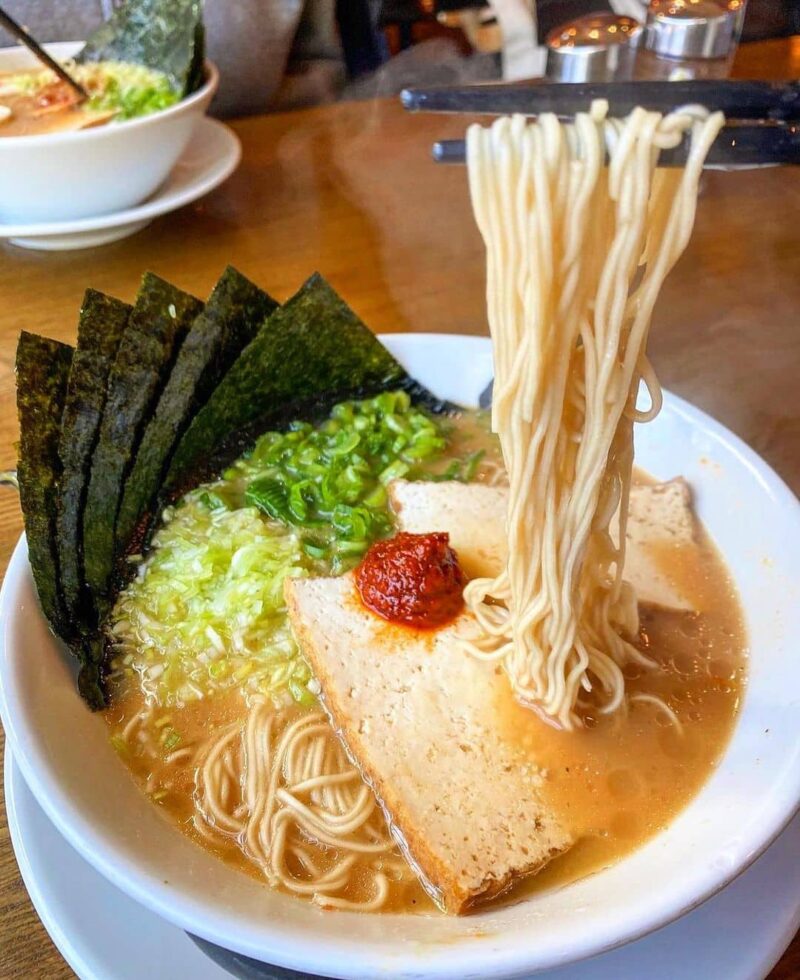 Ramen Danbo in downtown Vancouver stands out for its top-rated Fukuoka-style Tonkotsu ramen. Customize your ramen bowl, selecting noodle firmness, broth type, lard amount, thickness, and spiciness.
A top recommendation for first-timers is their traditional Shio ramen, complemented with a Soft-Boiled Egg.
Due to its popularity among locals and tourists, be prepared for lines during peak hours – but it's worth the wait!
What to order: Shio ramen, Soft-Boiled Egg, Karashi Takana
Address:
– 1833 West 4th Avenue, Vancouver, BC Canada, V6J 1M4
– 1333 Robson Street, Vancouver, BC Canada, V6E 1C6
6. Joe Fortes Seafood & Chop House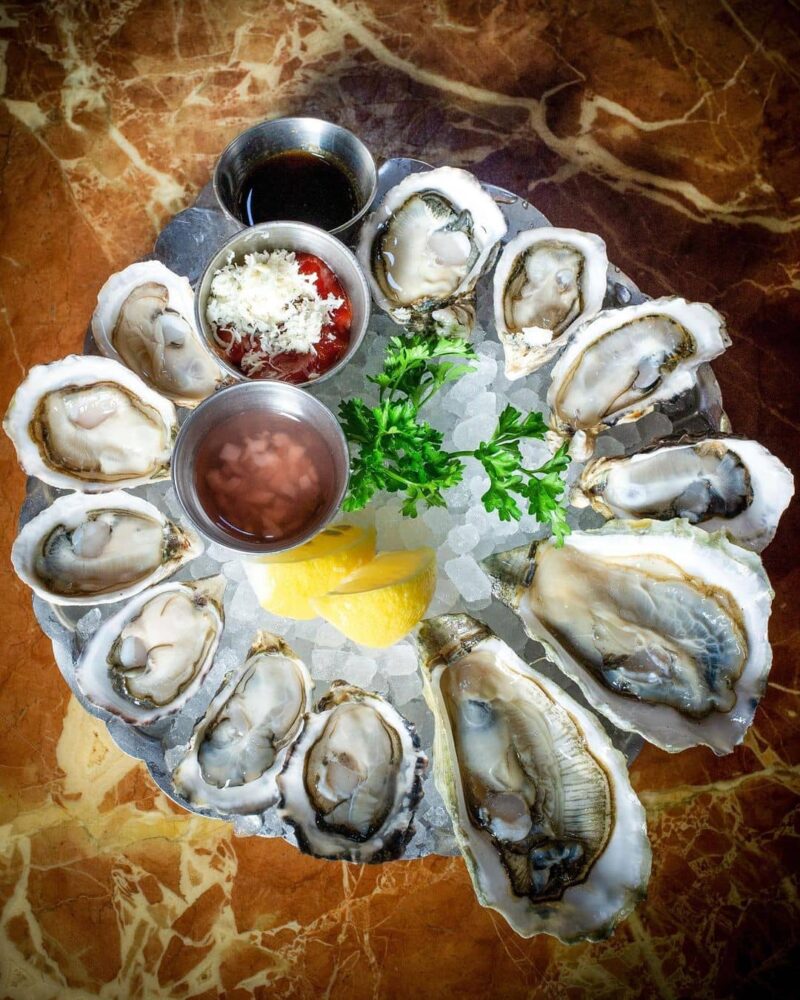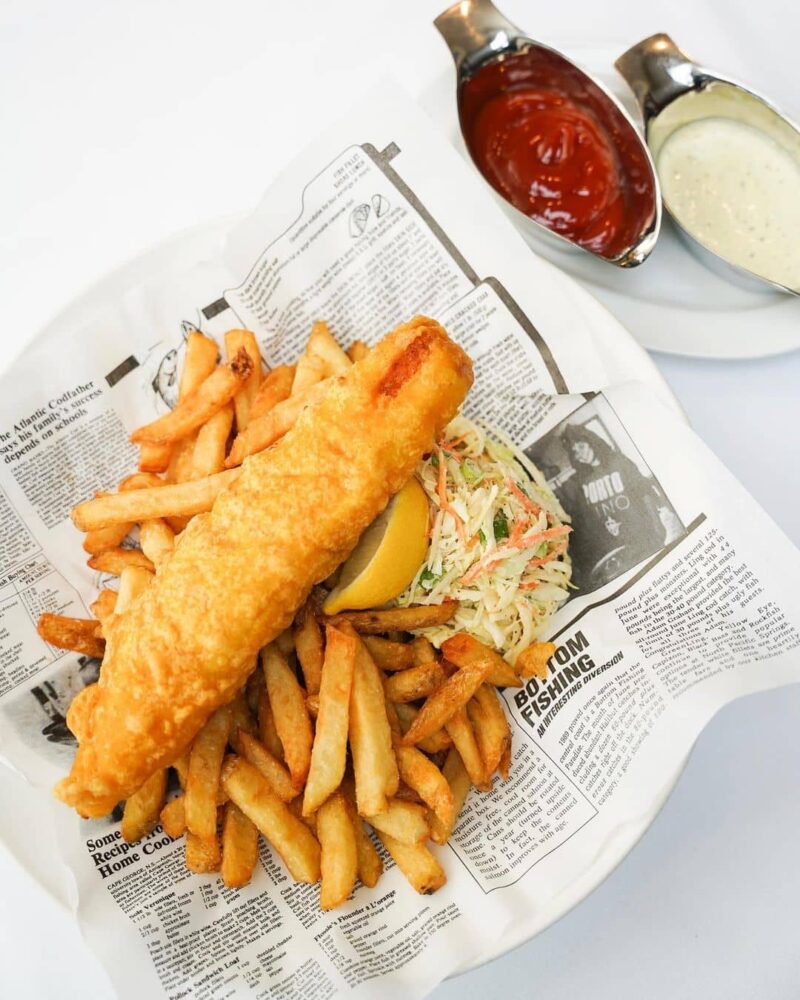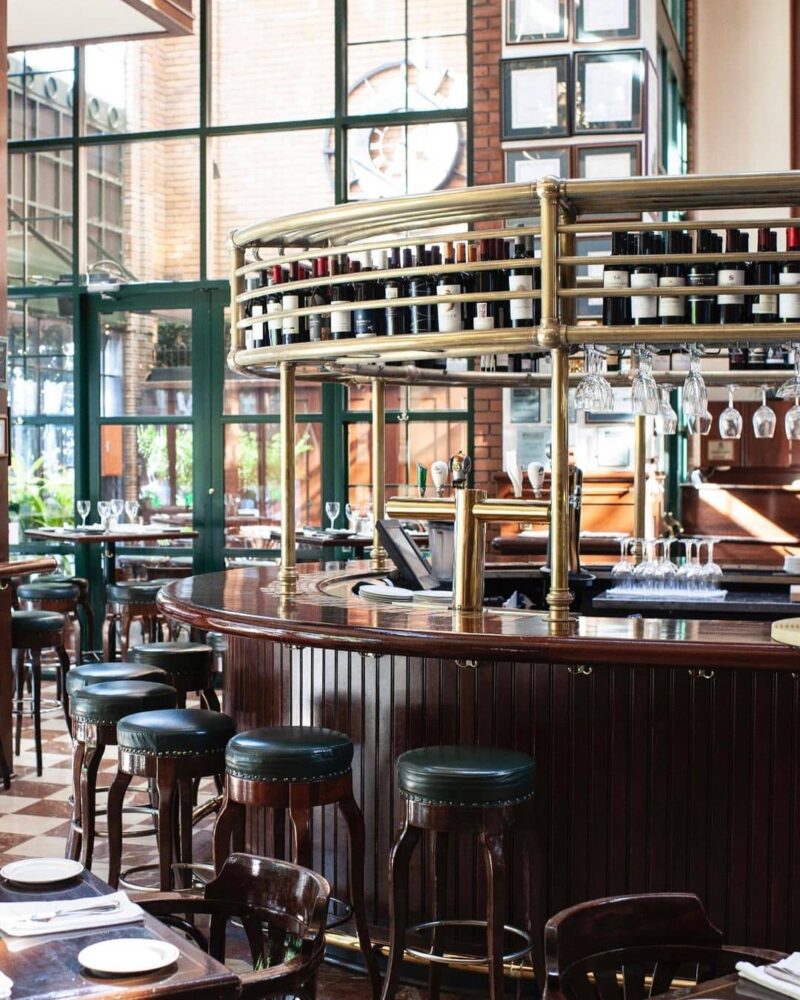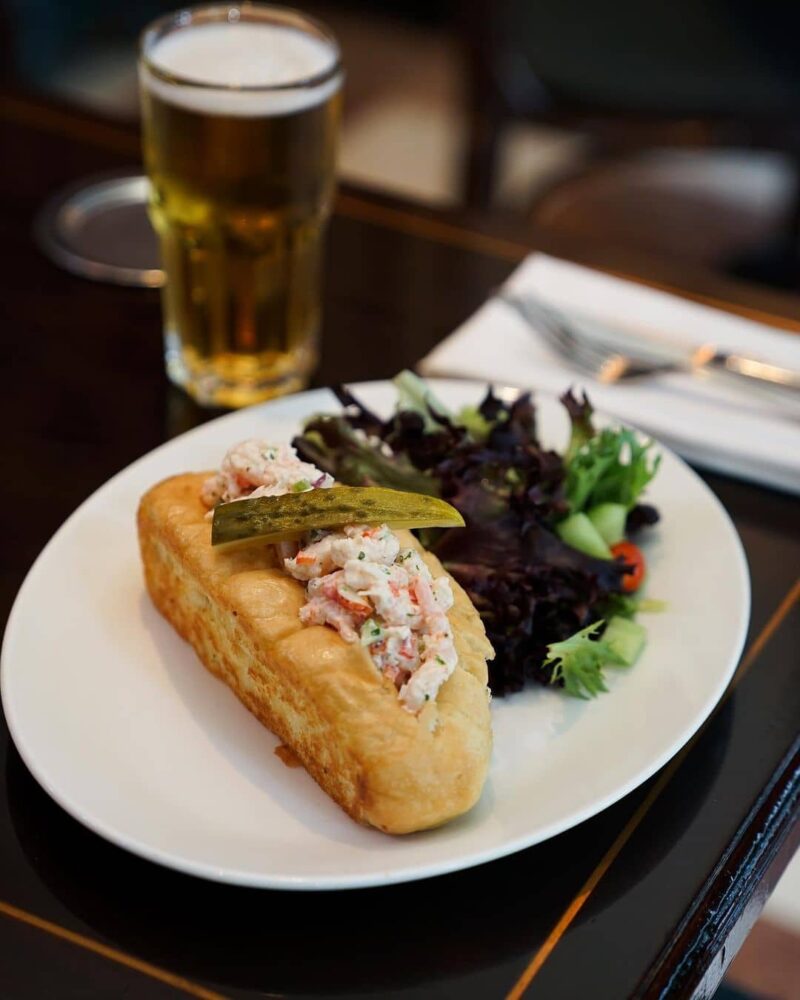 Joe Fortes on Robson Street is a Vancouver landmark and seafood institution. Start with Joe's Classic Caesar and Fresh Oysters, or try their Seafood Linguine with jumbo prawns and scallops. Classics like their famous Fish & Chips are always a hit.
Steeped in history, Joe Fortes promises fresh, flavourful seafood that'll have you returning for more.
What to order: Joe's Classic Caesar, Fresh Oysters, Seafood Linguine, Fish & Chips
Address: 777 Thurlow Street, Vancouver, BC
Website | Instagram | Facebook
7. Cafe Medina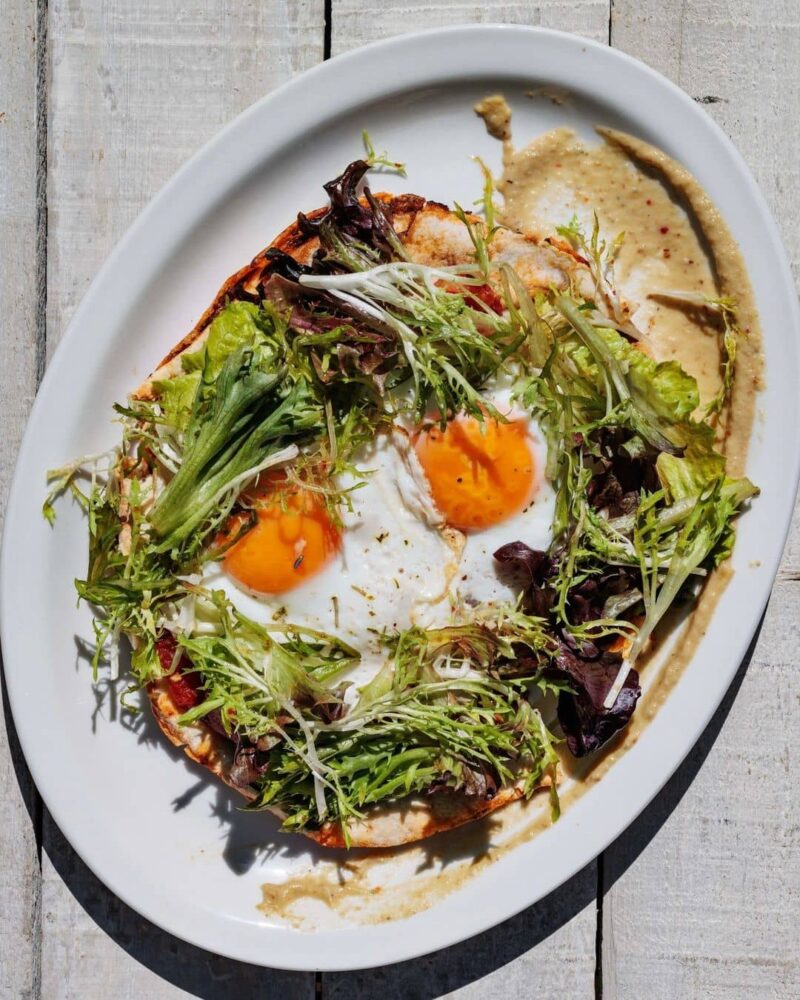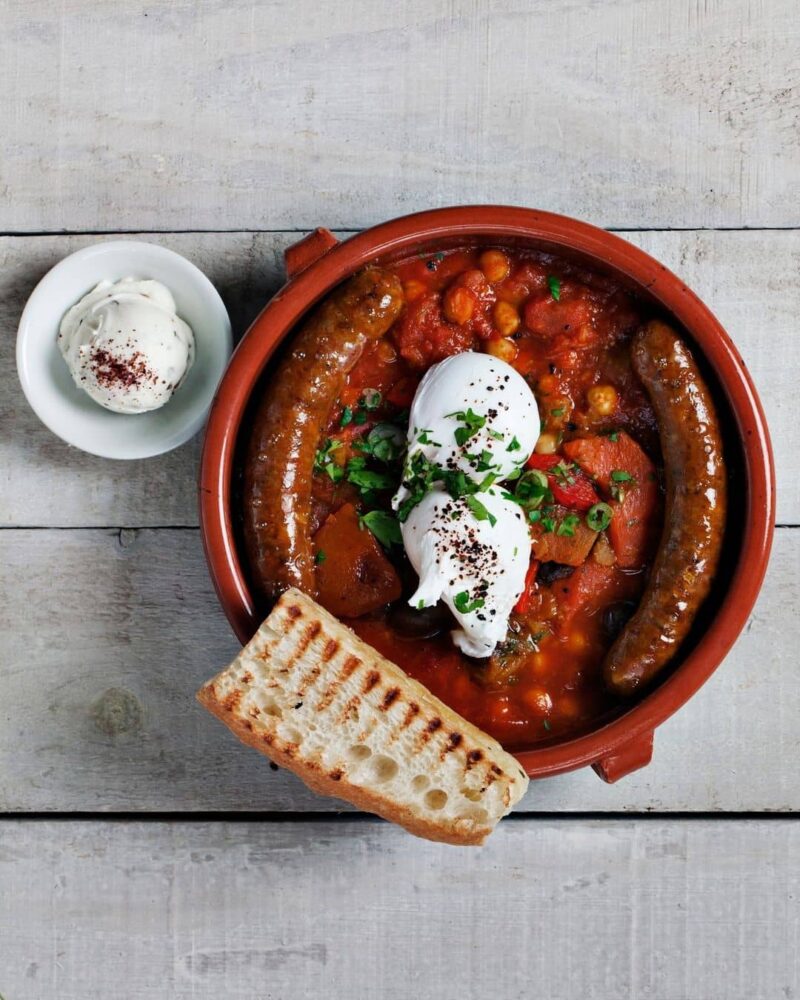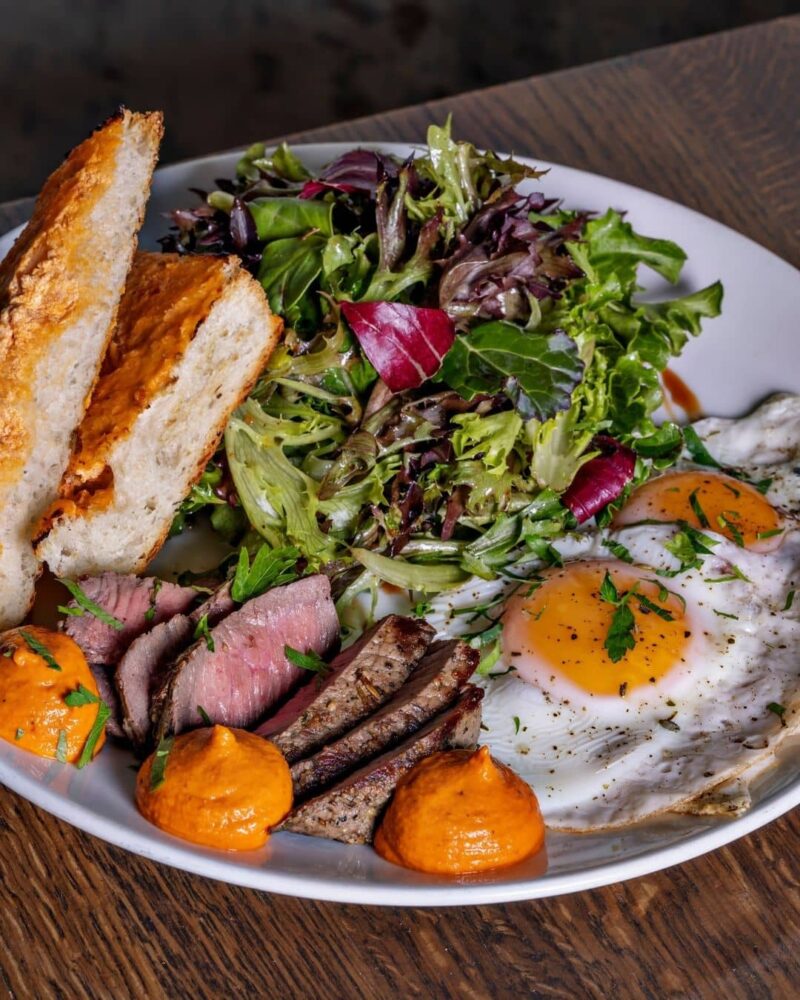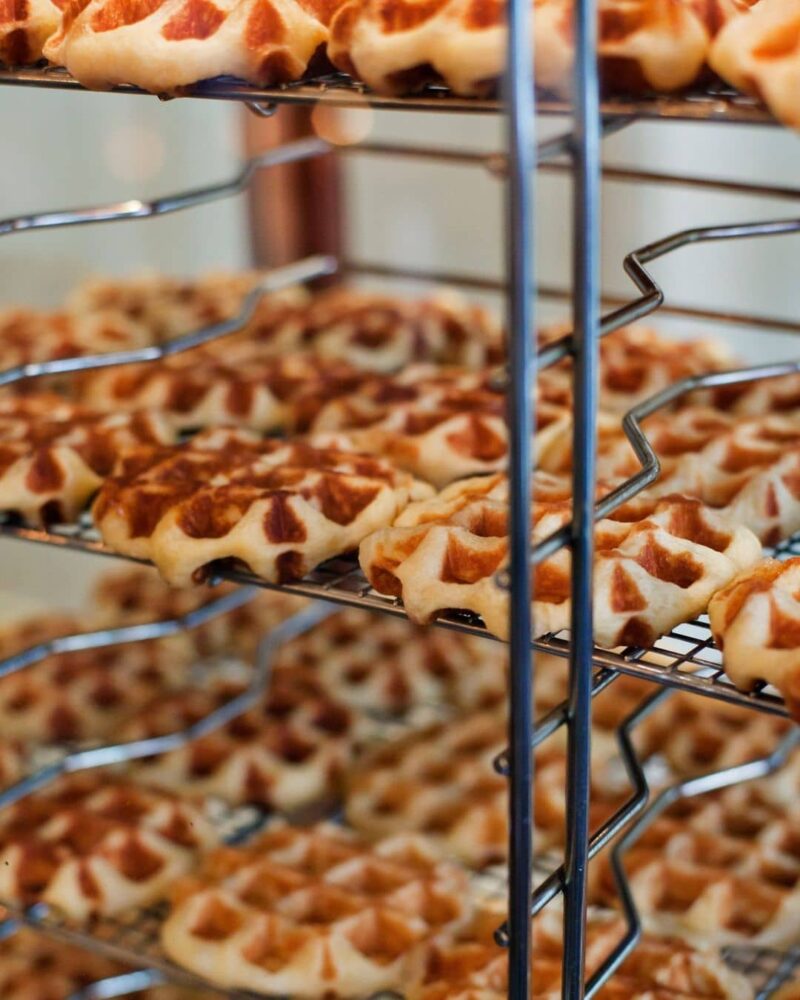 Cafe Medina is a charming bistro serving gourmet coffee and Mediterranean-inspired cuisine, complete with Belgian waffles. Les Boulettes, spicy lamb meatballs in tomato stew, and Fricassée, with braised short ribs and roasted potatoes, are breakfast favourites.
The cafe's high ceilings, local artwork, and great music add to its inviting atmosphere, making it a must-visit for a delightful brunch experience.
What to order: Belgian Waffles, Les Boulettes, Fricassee
Address: 780 Richards St, Vancouver, BC V6B 3A4
Website | Instagram | Facebook
8. Maruhachi Ra-men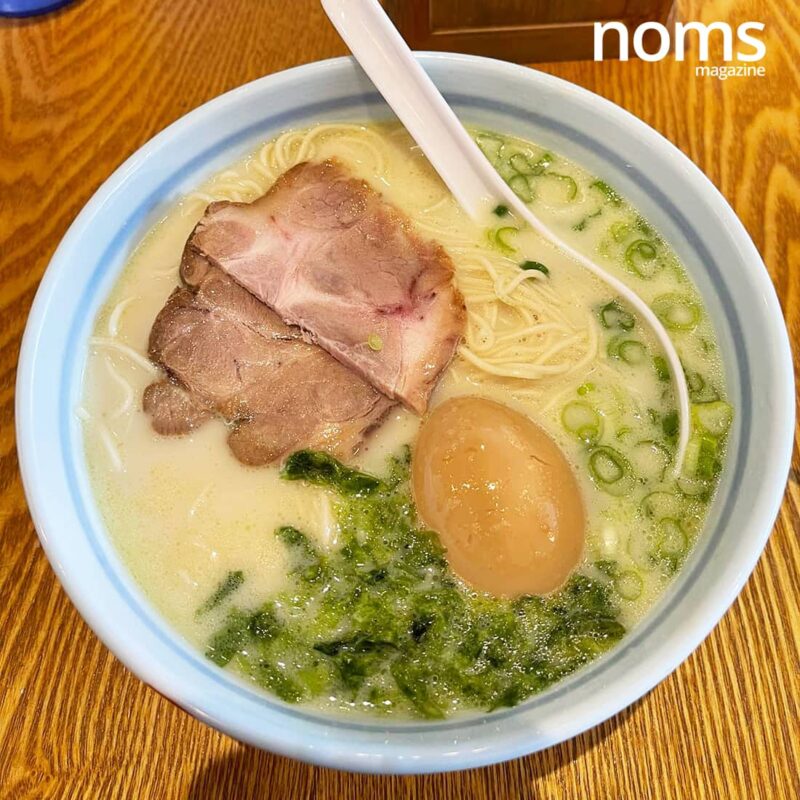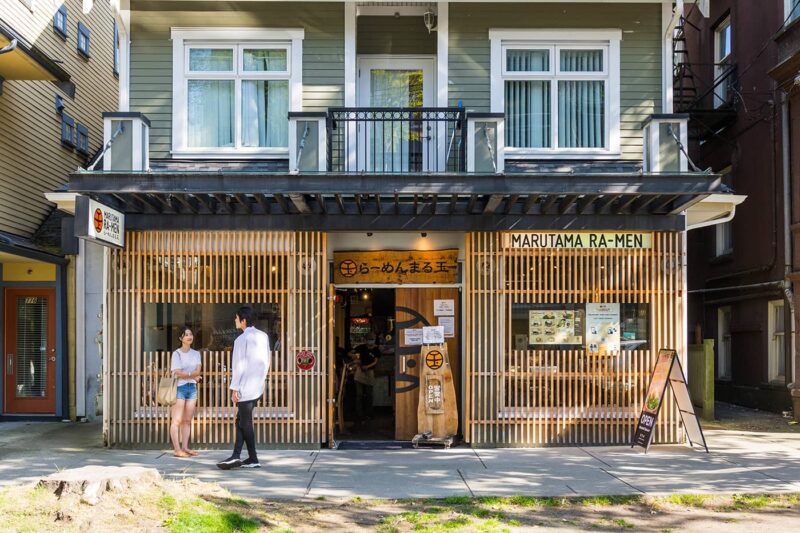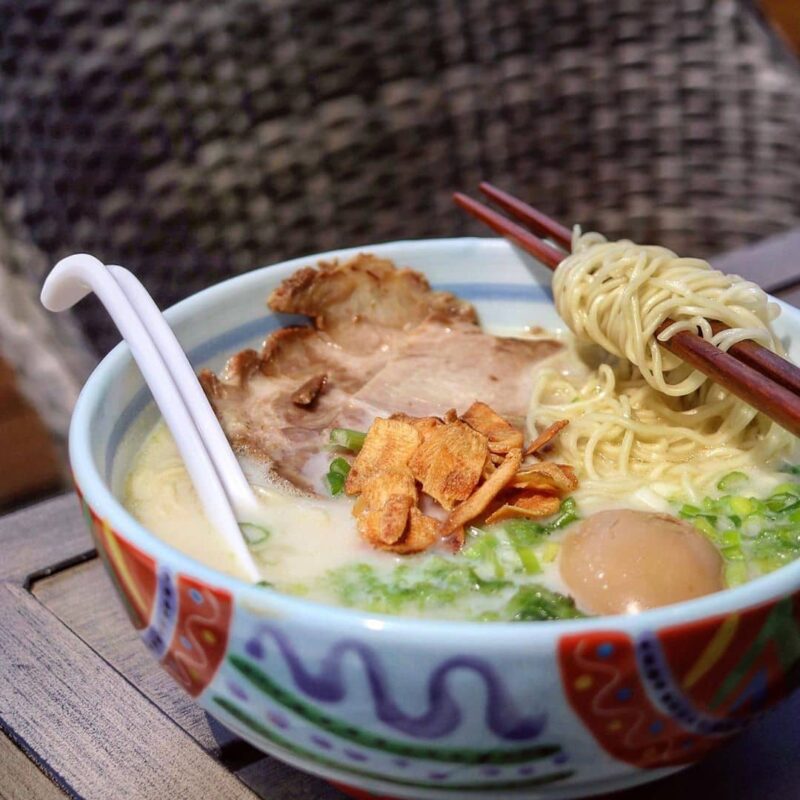 Maruhachi Ra-men is a Tokyo-flavoured haven for noodle lovers. Specializing in light, chicken broth-based ramen, they prepare 1500 batches of noodles daily, often selling out. The Tamago Ramen, with cha siu and a perfectly cooked egg, is a crowd favourite.
For a true ramen experience, add garlic chips to elevate the flavour profile.
What to order: Tamago Ramen
Address:
– 780 Bidwell St, Vancouver, BC V6G 2J6
– Near Central Library – 270 Robson St, Vancouver, BC V6B 0E7
Order Online: Website
Instagram | Facebook | Website
Looking for a place to stay in Vancouver?
9. OEB Breakfast Co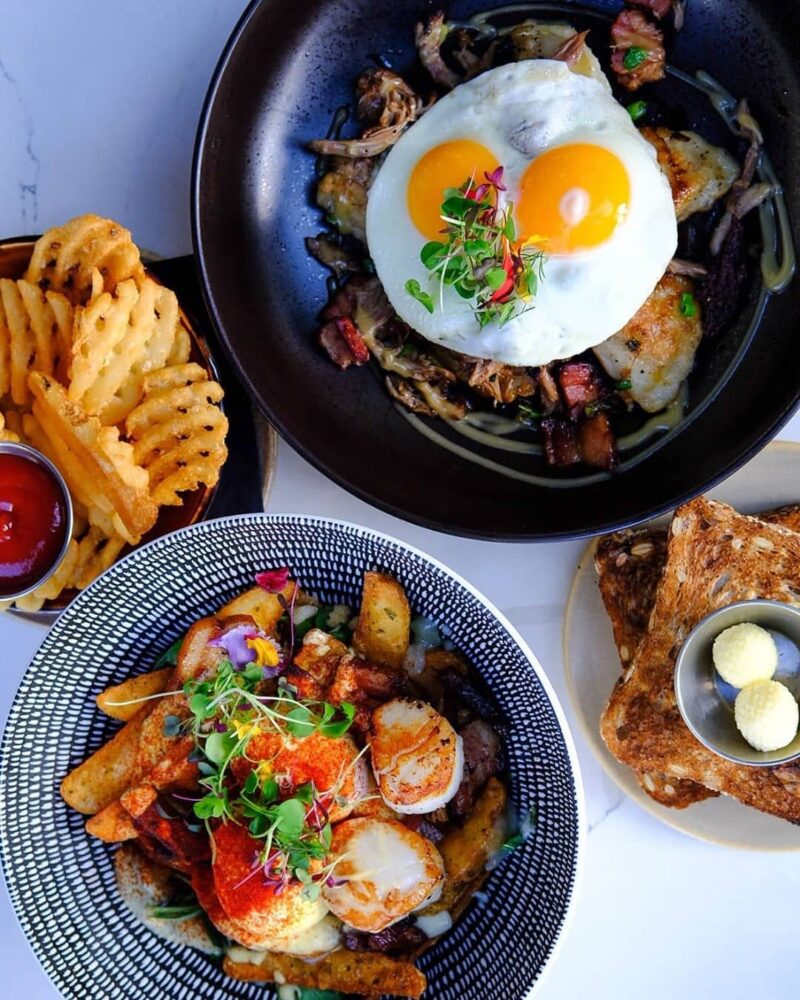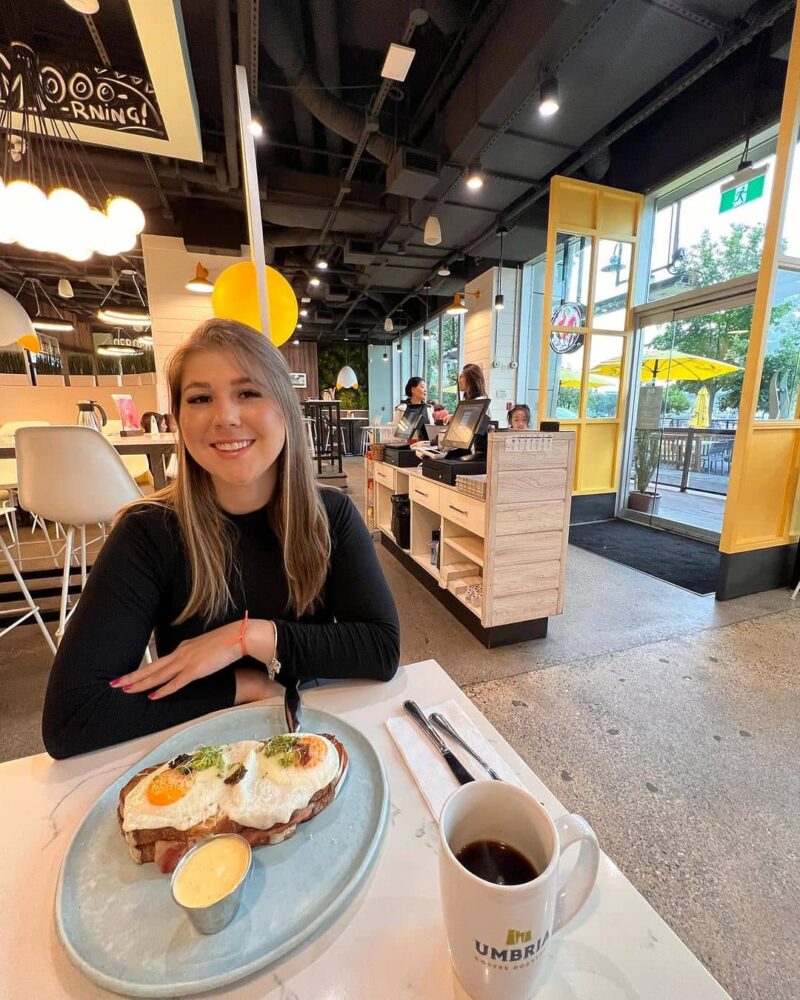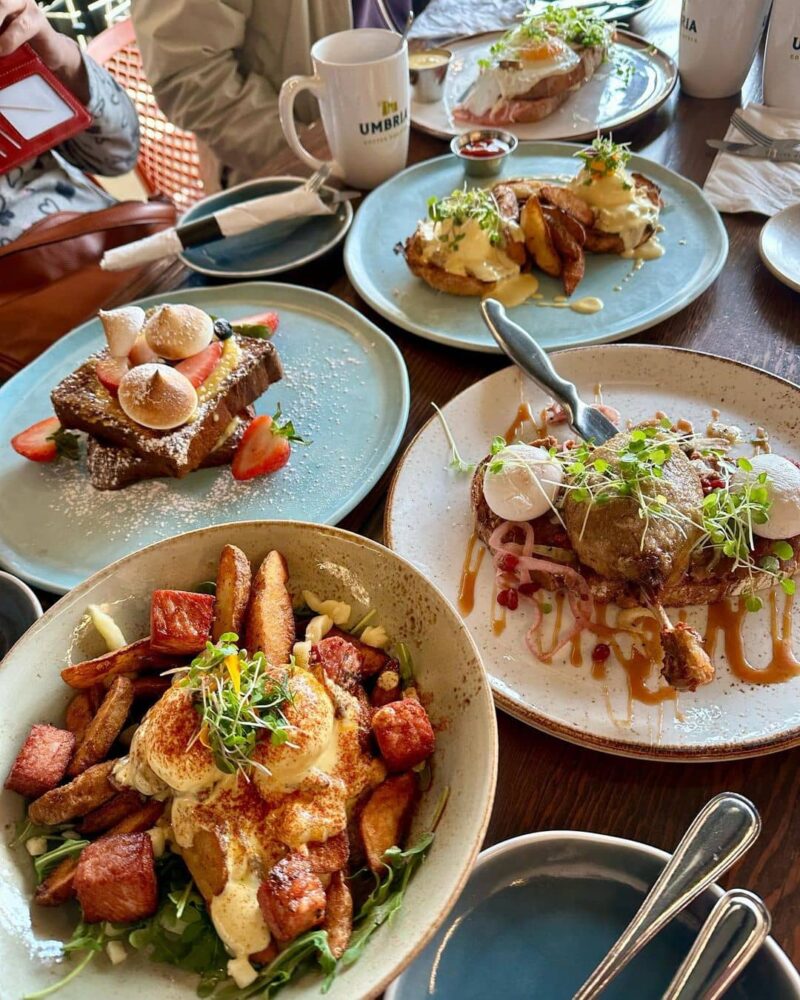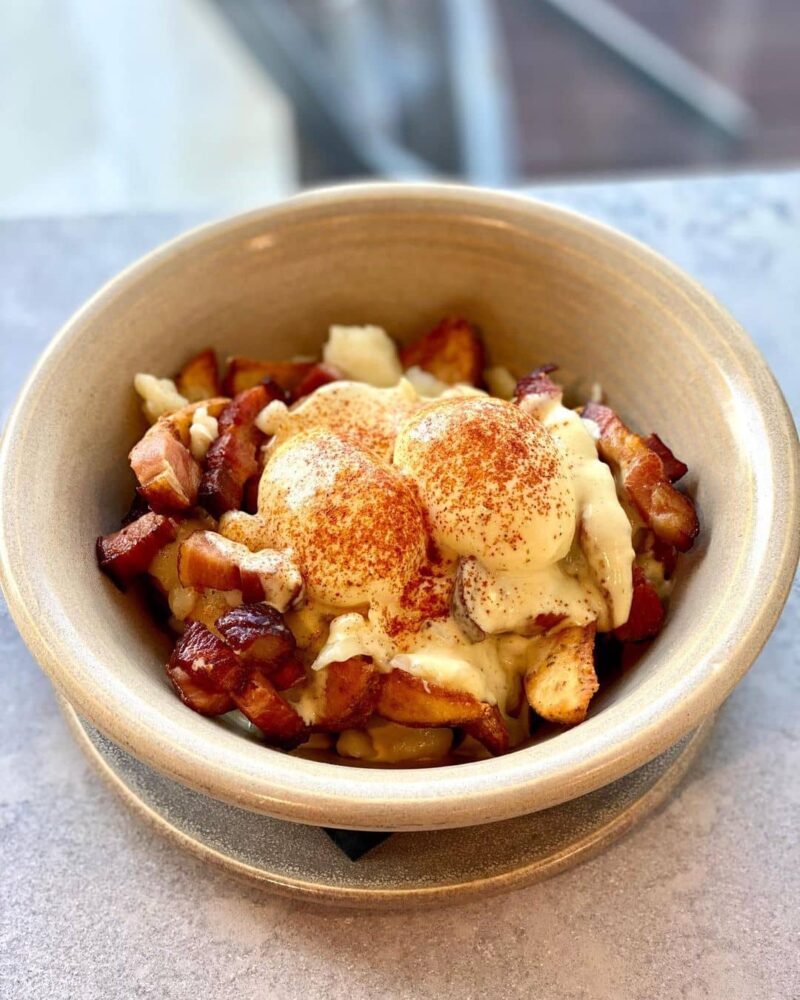 OEB Breakfast Co in Yaletown redefines breakfast with creativity and passion. Enjoy waterfront views and hearty dishes like The Gold Digga, with poached eggs and Berkshire roast pork, or The One That Did Not Get Away, featuring smoked salmon.
Their Canadian Lobster & Shrimp Crepes and Pierogies & Duck are robust, popular choices, showcasing why OEB stands out in the breakfast and brunch scene.
What to order: The Gold Digga, The One That Did Not Get Away, The Canadian Lobster
Address: 1137 Marinaside Crescent Vancouver, BC V6Z 2Y3
Website | Instagram | Facebook
10. Okeya Kyujiro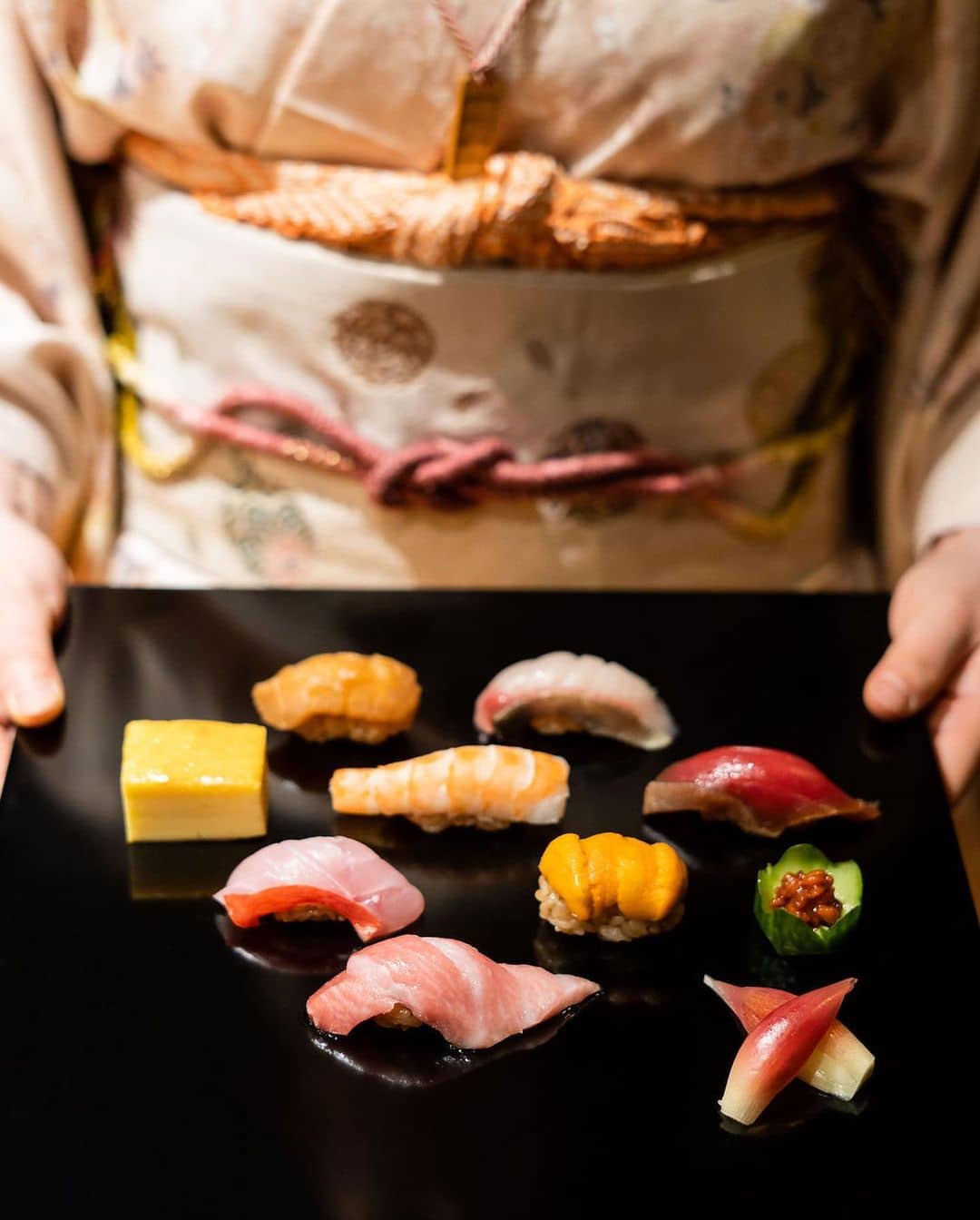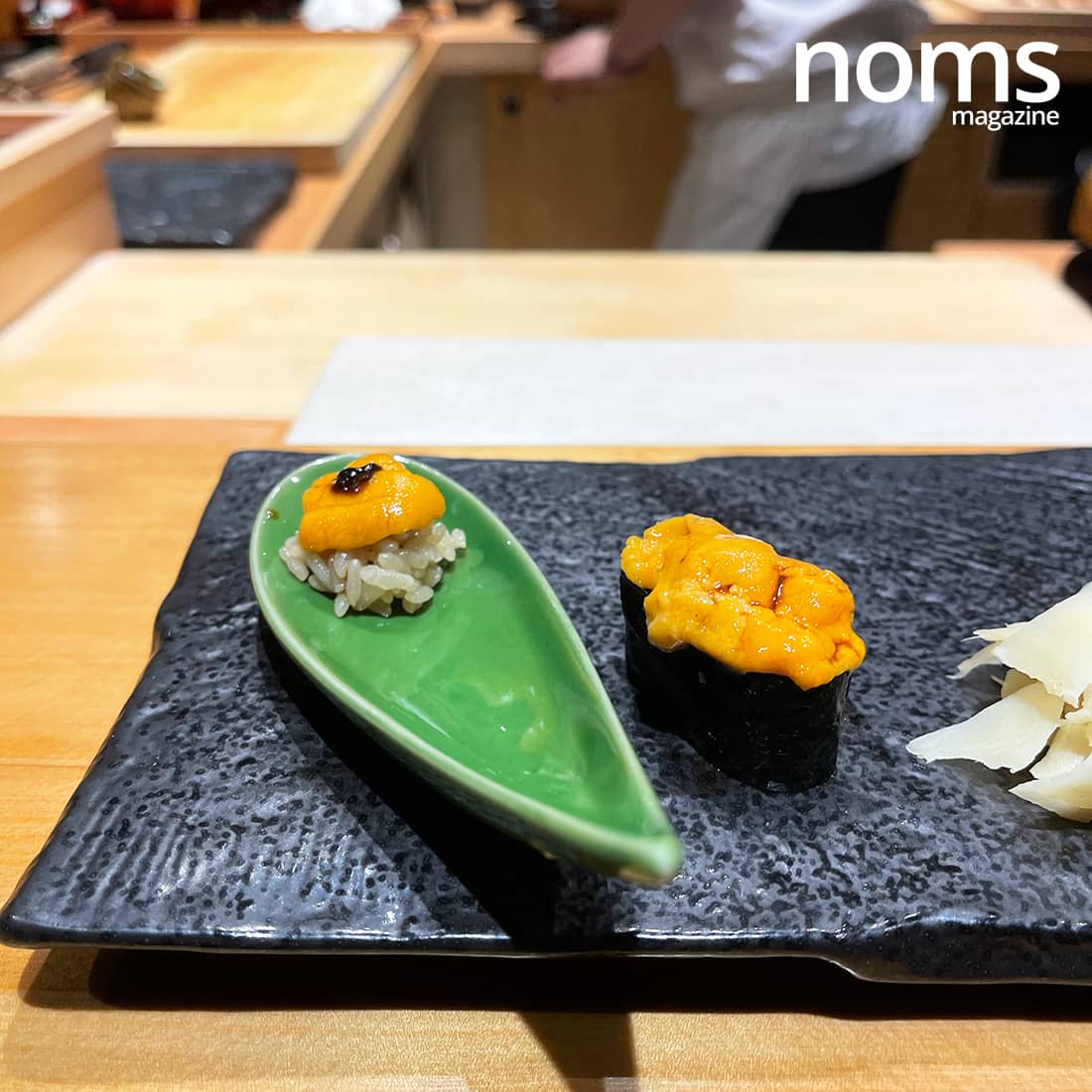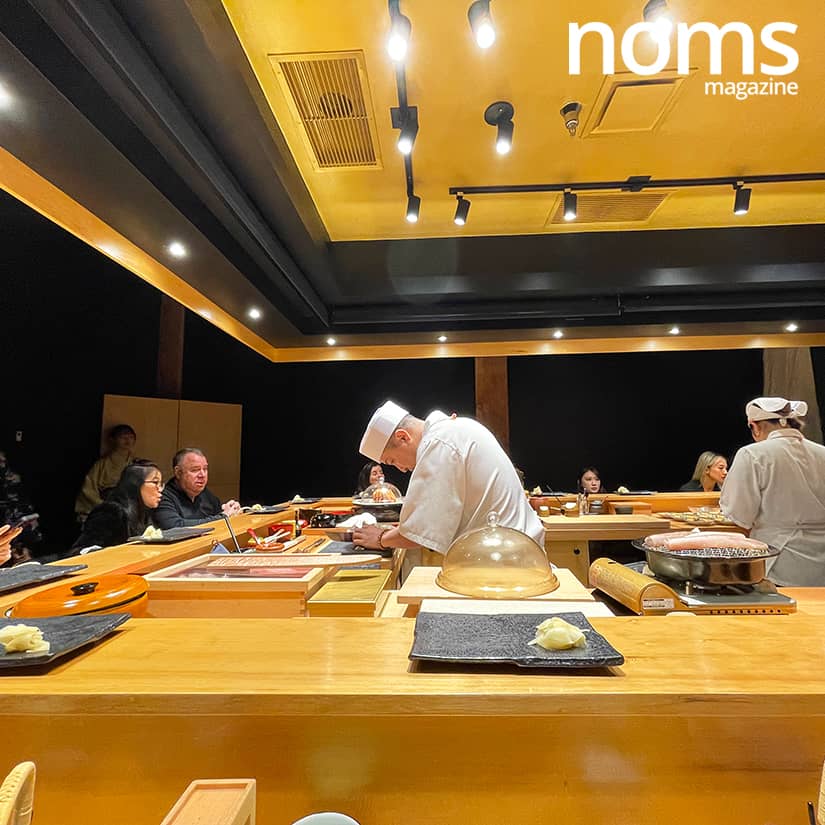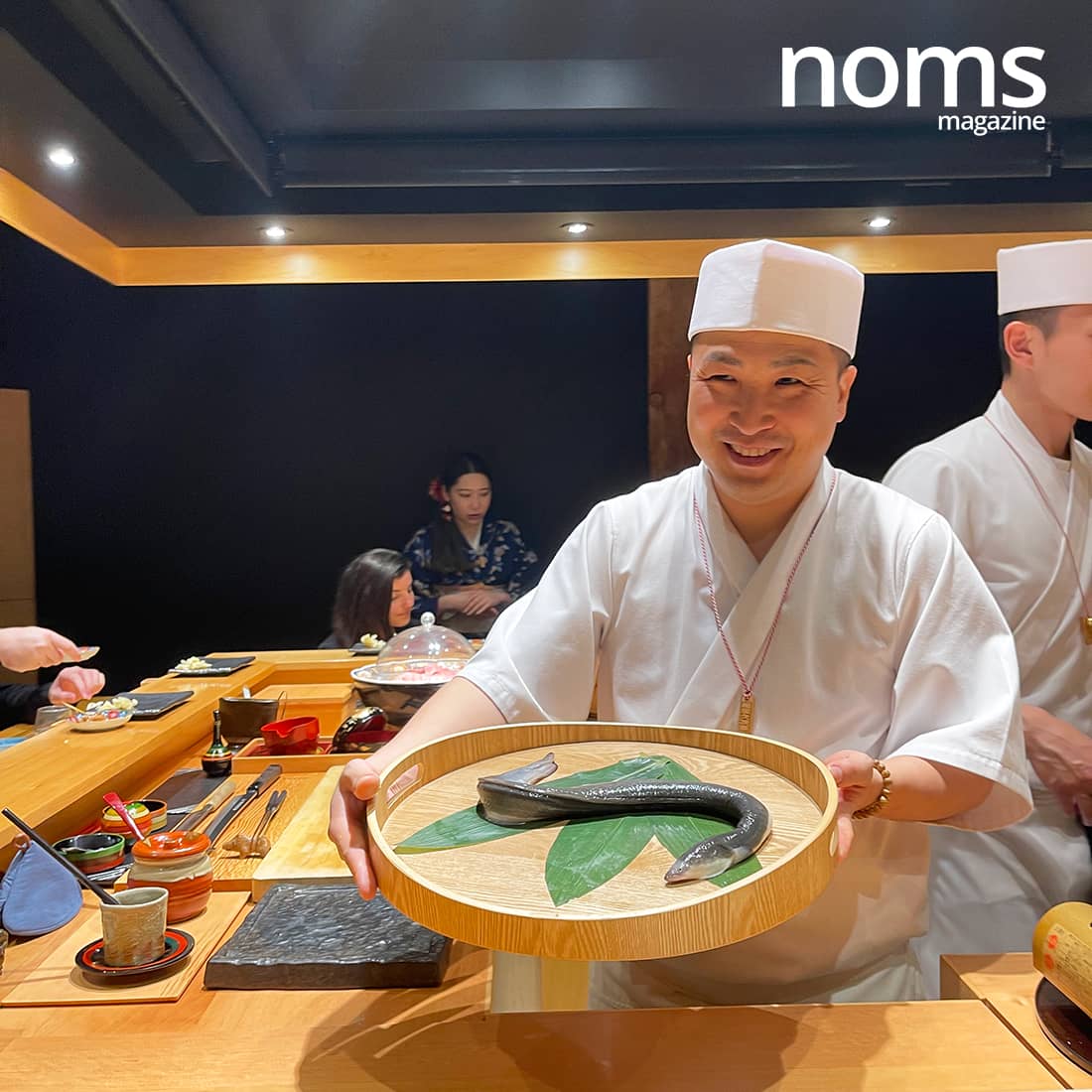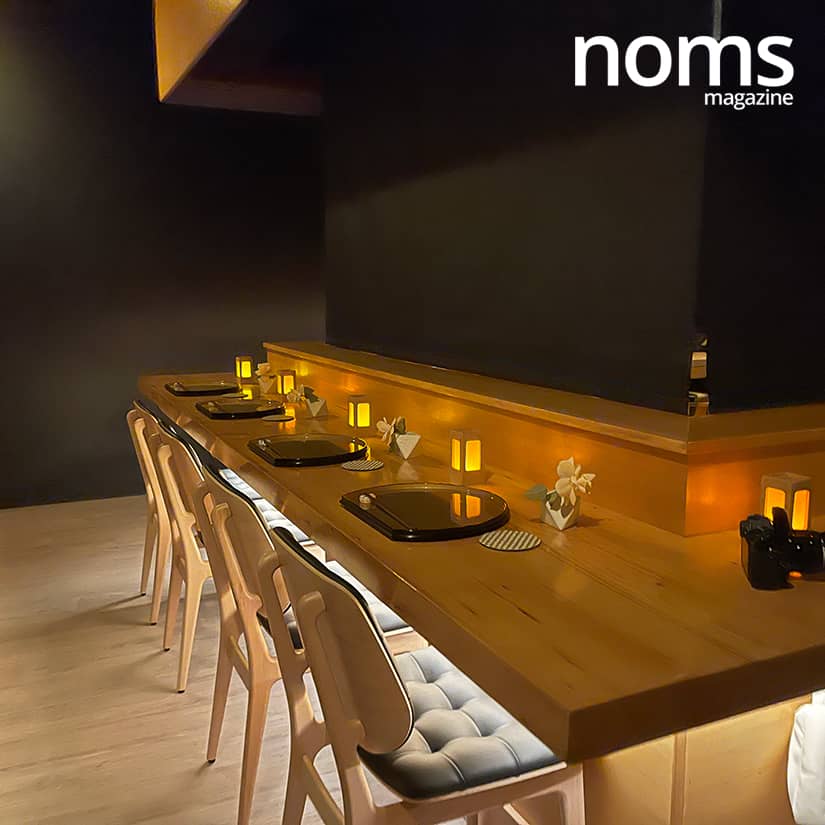 In Yaletown, Okeya Kyujiro stands out as a MICHELIN-starred destination, offering a unique omakase experience. As you enter the dimly lit dining room, the atmosphere echoes a blend of Cirque du Soleil grandeur and traditional kabuki. It's more than a meal; it's a celebration of art.
The experience unfolds over two hours with a 25-course journey through Japan's diverse flavours, including sushi and sashimi like chutoro and otoro tuna.
Watch chefs skillfully prepare an array of seafood, from the slender orange trumpet fish to the Hokkaido hairy crab, making each course a story in itself.
11. Miku Restaurant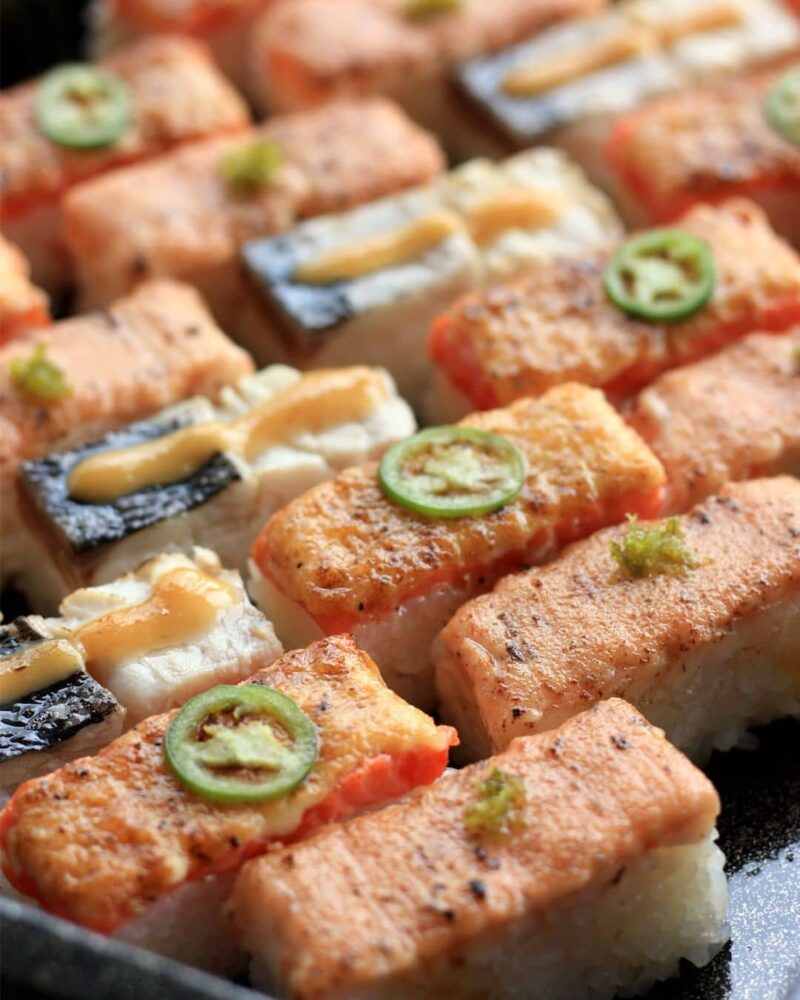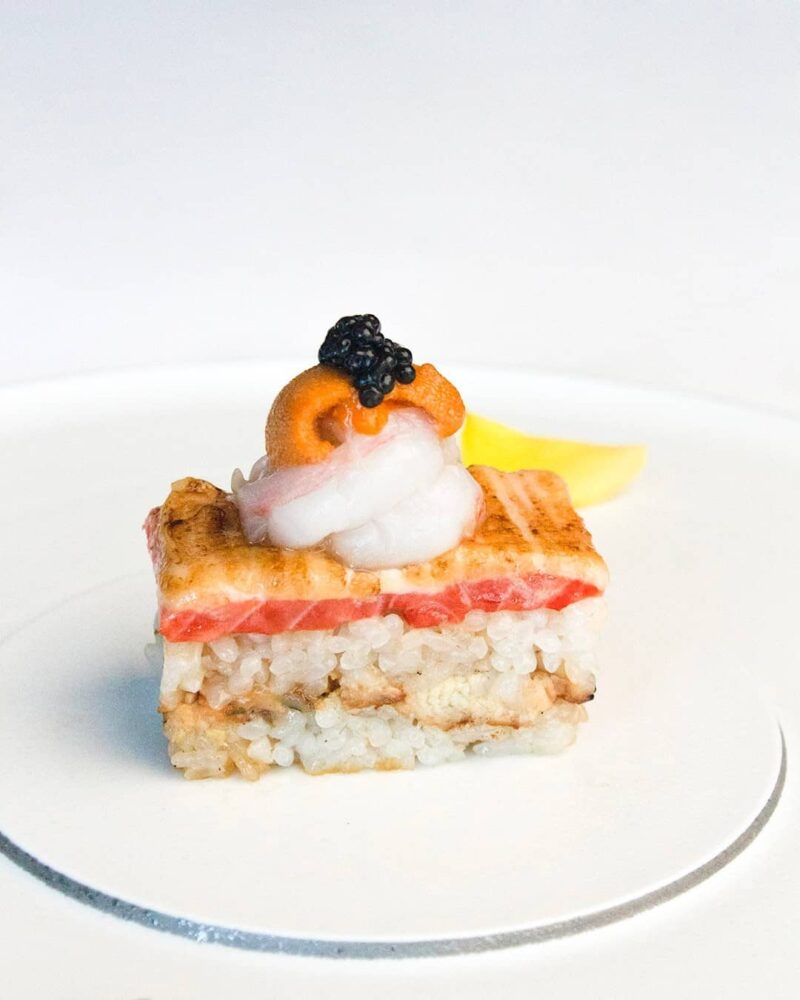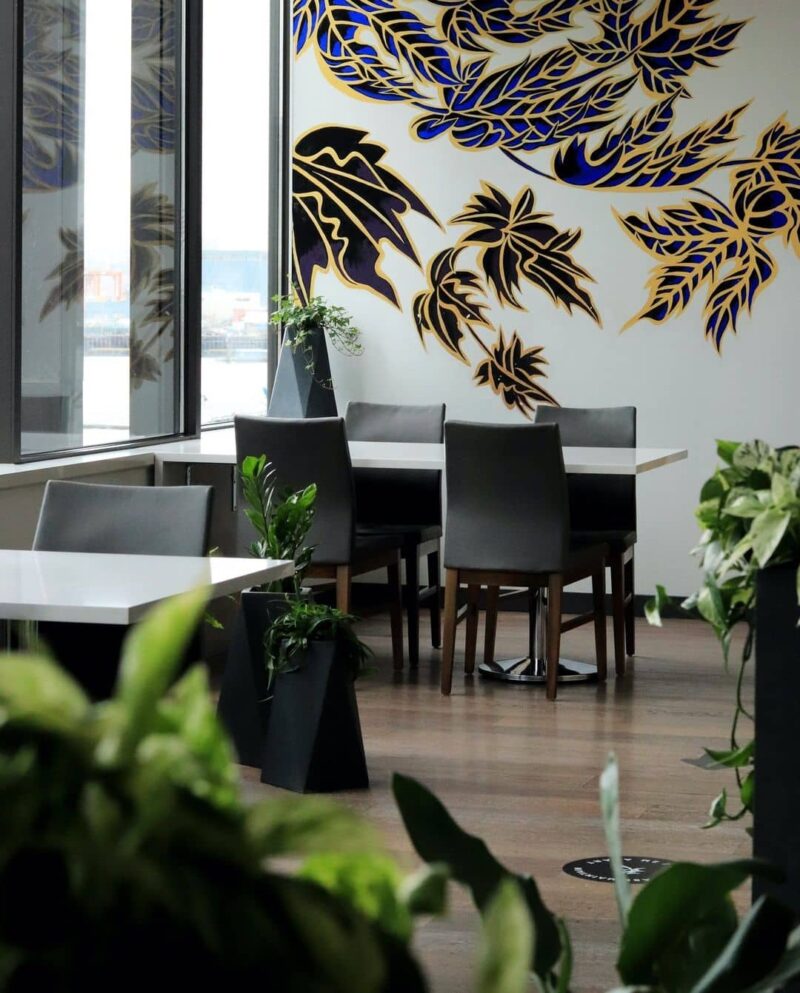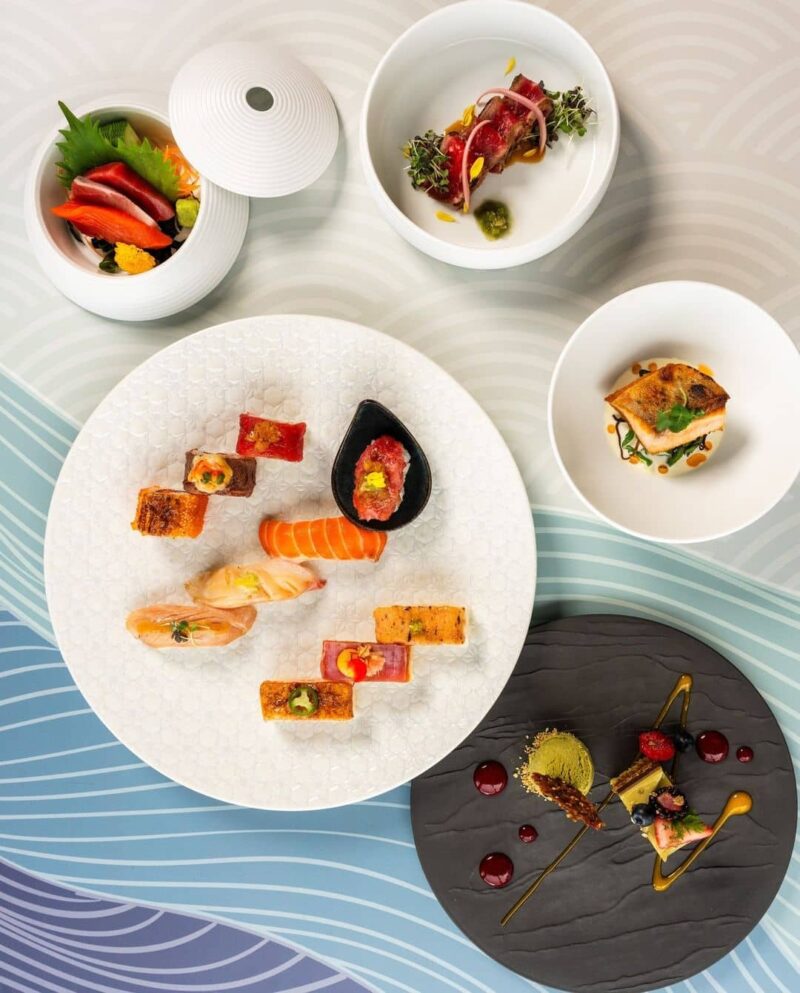 When Vancouverites talk sushi, Miku's on everyone's lips. Why? Their waterfront spot gives you views as stunning as their sushi.
They're the big guns who brought Aburi sushi to Canada, and man, have they set the bar high. Their Miku Signature Selection is a winning platter if you're undecided.
Expect upscale vibes perfect for a fancy lunch or celebrating special moments.
Fun Fact: Beyonce and Jay Z ate here – if it's good enough for Queen B, it's good enough for us.
What to order: Salmon Oshi Sushi, Miku Signature Selection, Green Tea Opera, Hokkaido Scallops
Address: 70-200 Granville Street, Granville Square (Canada Place Way and Howe Street) Vancouver, BC Canada V6C 1S4
Order Online: Uber Eats
Instagram | Website | Facebook
12. Brix & Mortar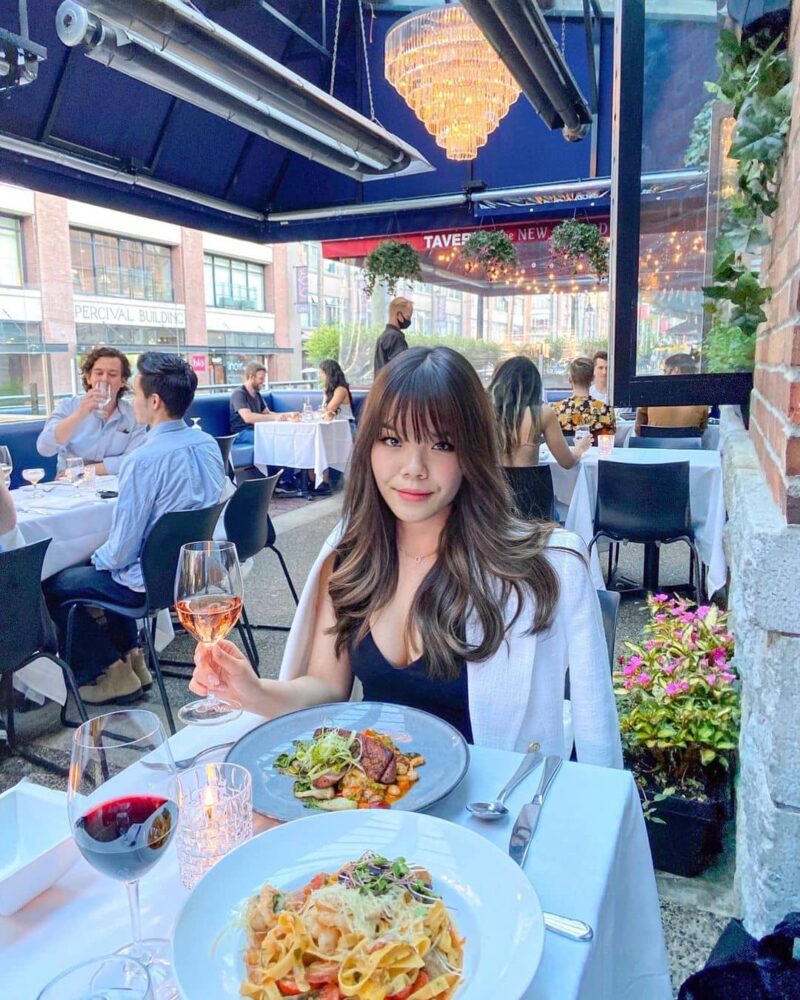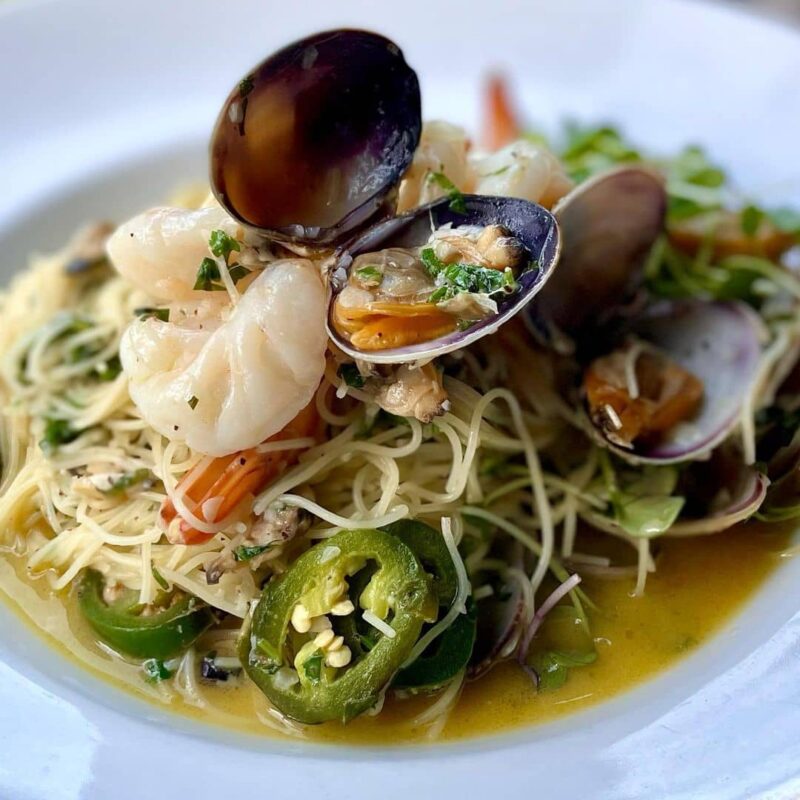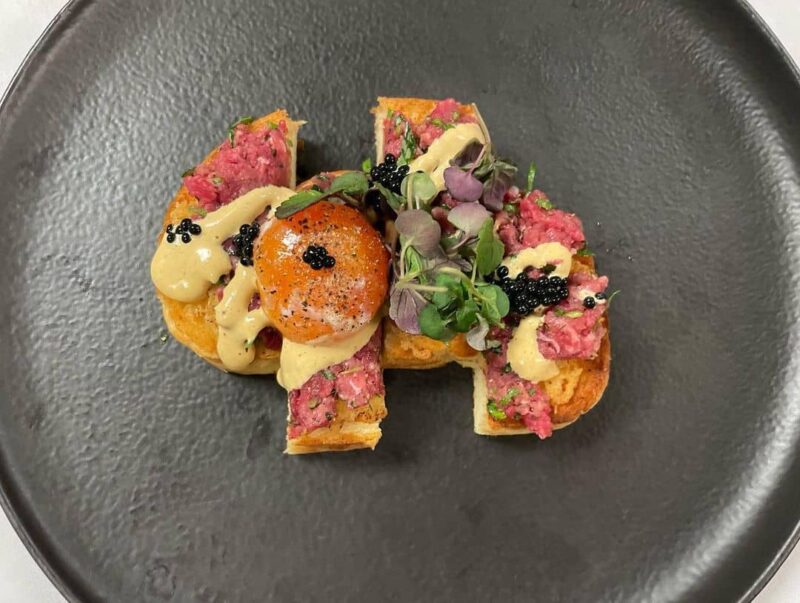 Brix & Mortar, housed in a 1917 heritage building, feels like dining in a castle. Their Johnston's Farm St. Louis Pork Ribs are perfect for meat lovers, while the Wild Salmon offers a lighter option.
With an extensive wine and cocktail list, it's ideal for romantic dinner dates, intimate gatherings, or enjoying time on their stunning patio.
What to order: Johnston's Farm St. Louis Pork Ribs, Wild Salmon, wines, cocktails
Address: 1137 Hamilton St, Vancouver, BC V6B 6K3
13. Sura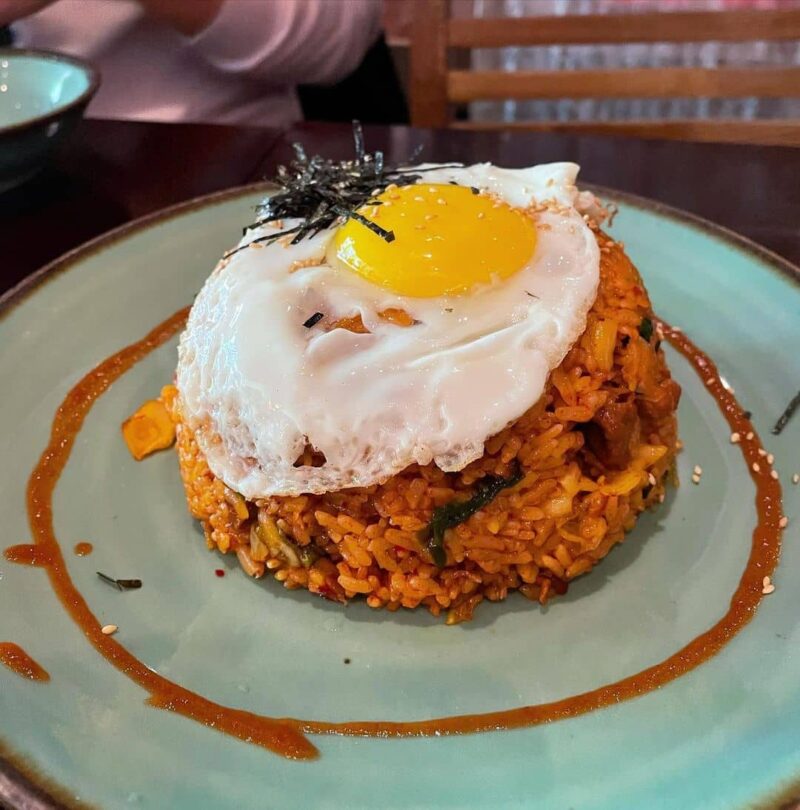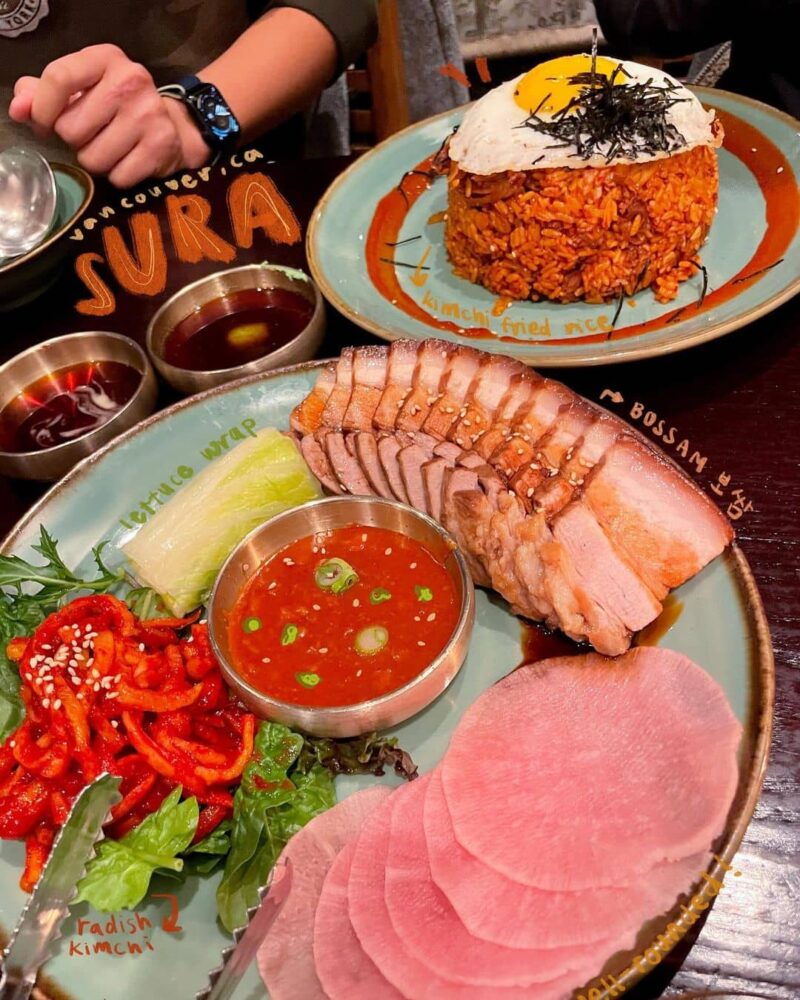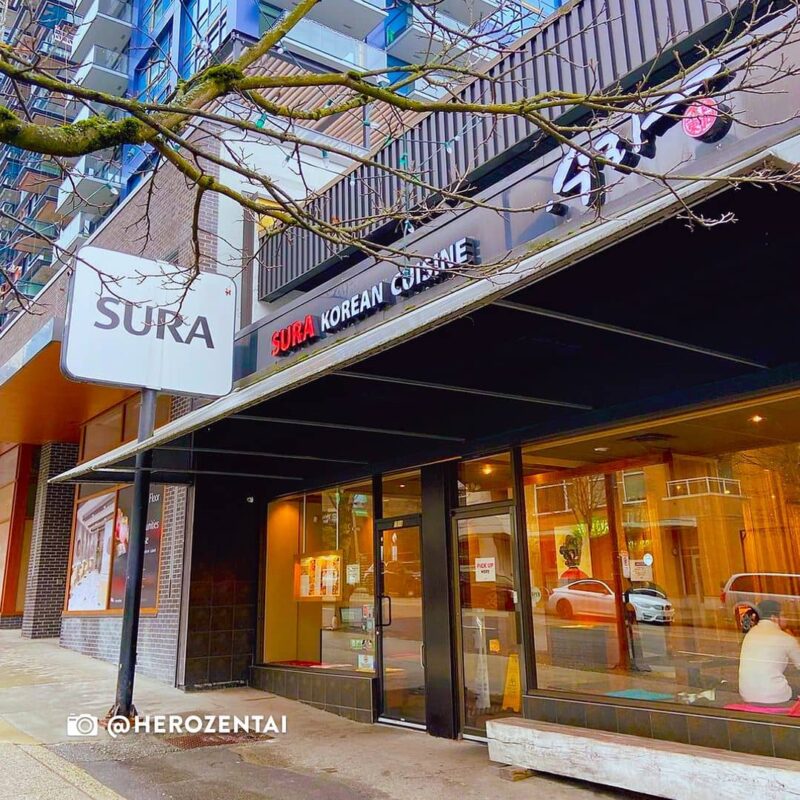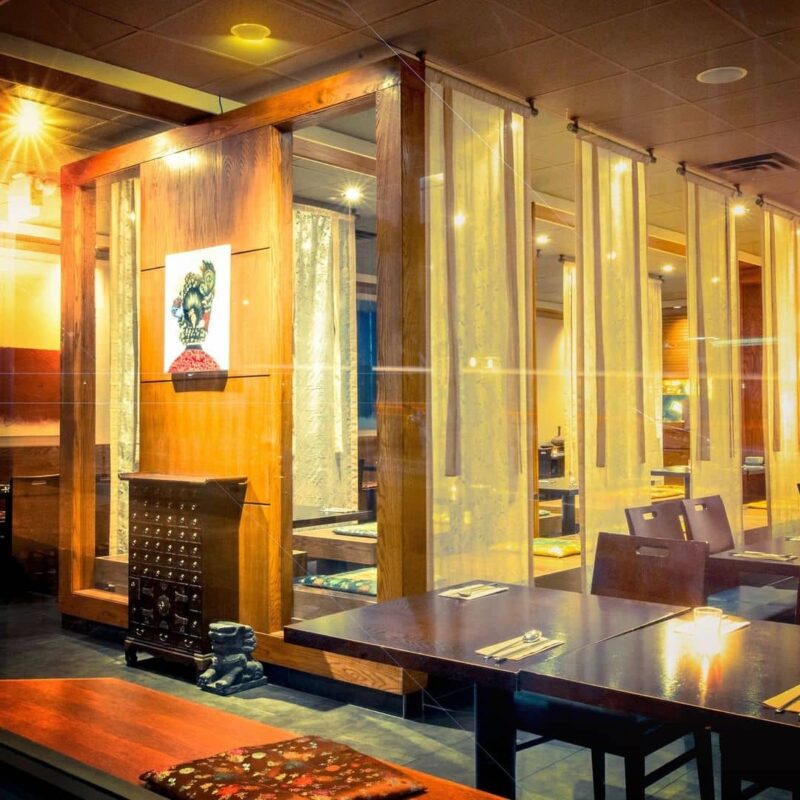 Craving Korean food? Head to Sura in Vancouver's West End or their Richmond spot in Aberdeen Centre for an authentic experience. Their famous Galbi, steaming Kimchi Jjigae, and Japchae are must-tries.
Complement your meal with a Korean Rice Wine or a soju cocktail in a modern setting.
Pro tip: Arrive early to beat the crowd!
What to order: Galbi, Kimchi Jjigae, Japchae, Korean Rice Wine, soju cocktail
Address:
-1518 Robson Street, Vancouver, BC V6G 1C3
-4151 Hazelbridge Way, Aberdeen Centre, Richmond, BC V6X 4J7
Website | Instagram | Facebook
14. Dosanko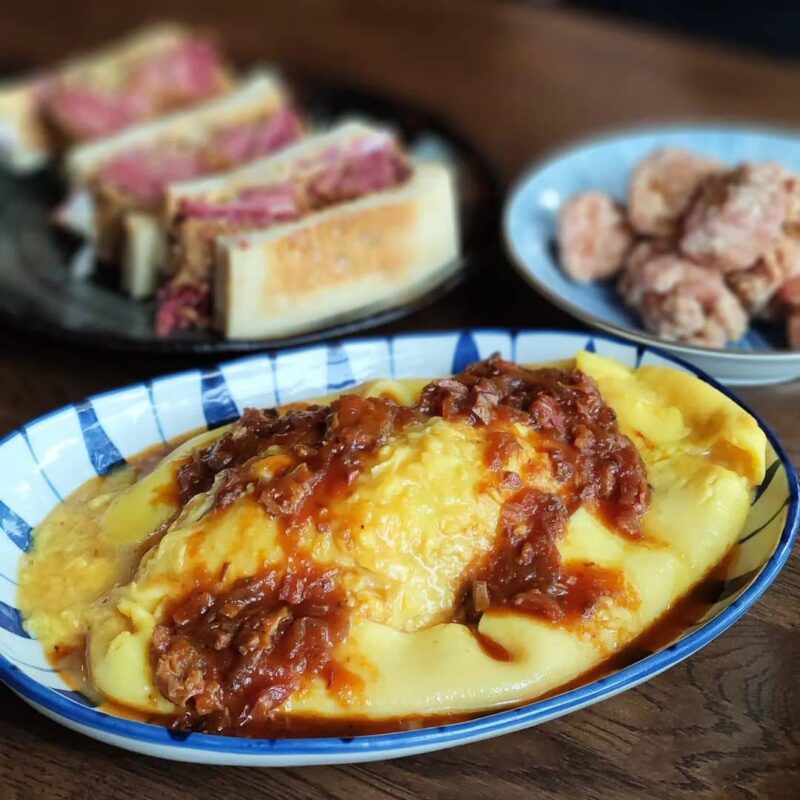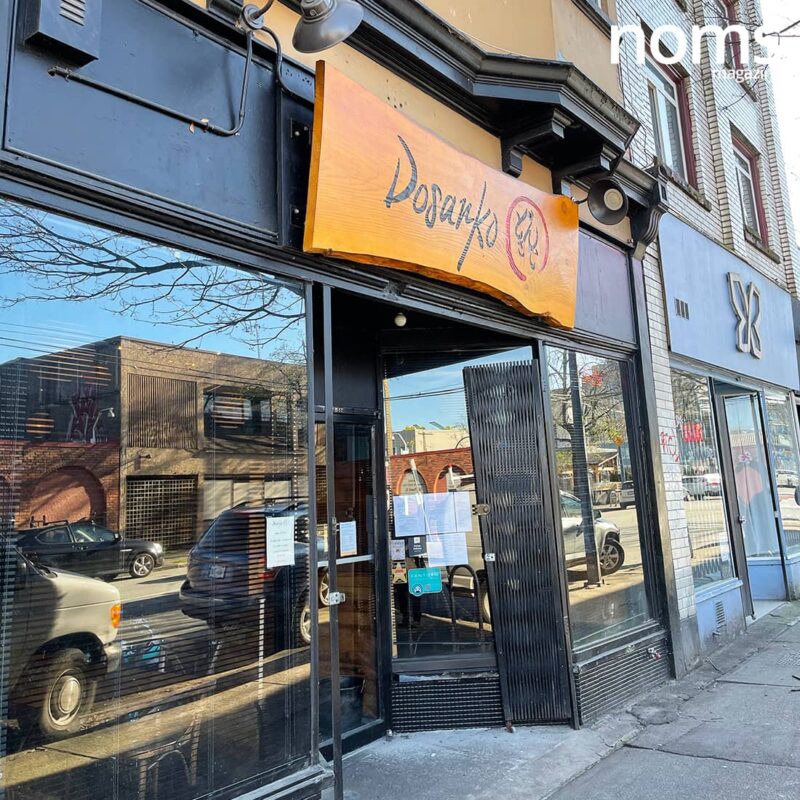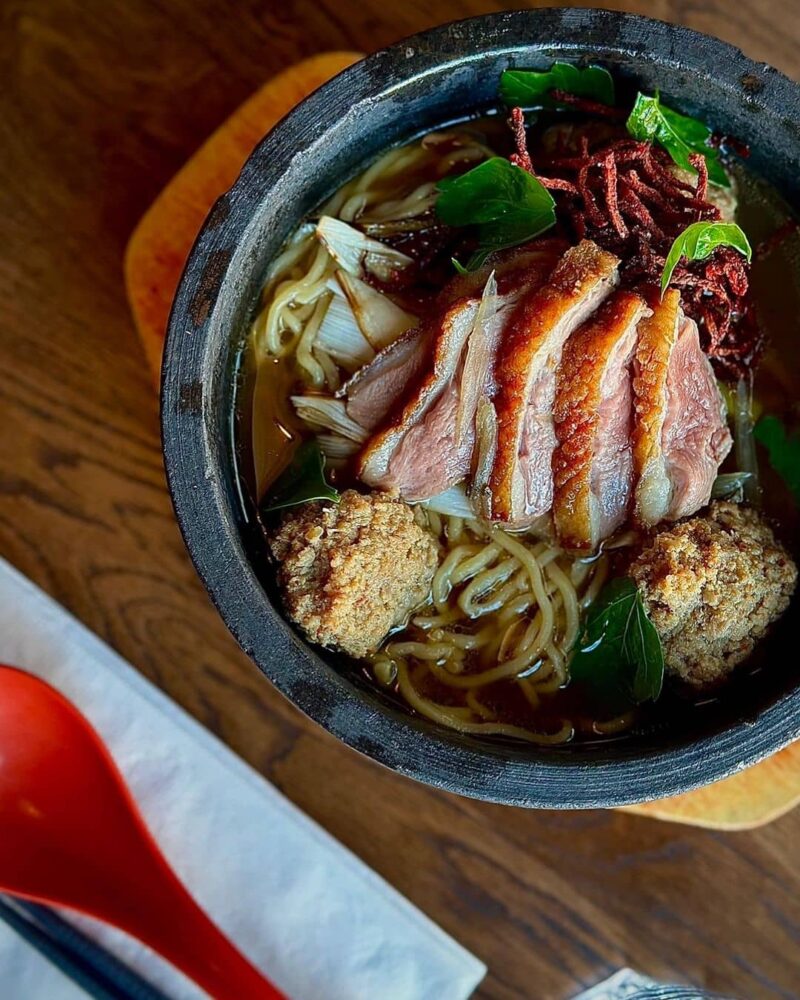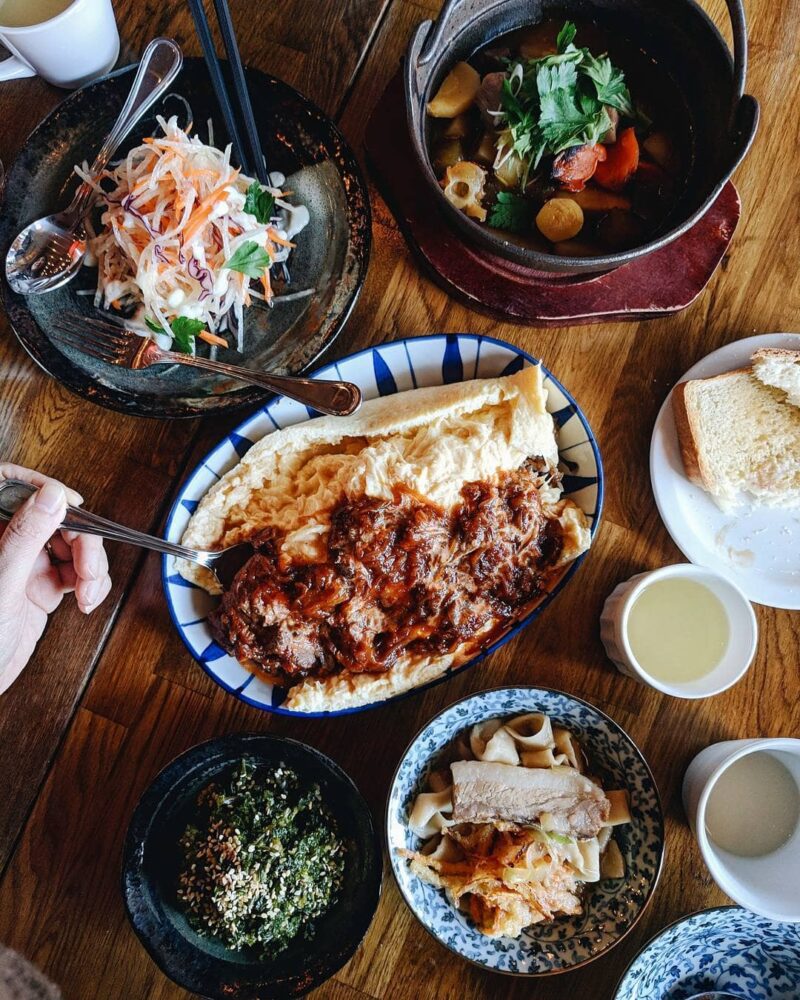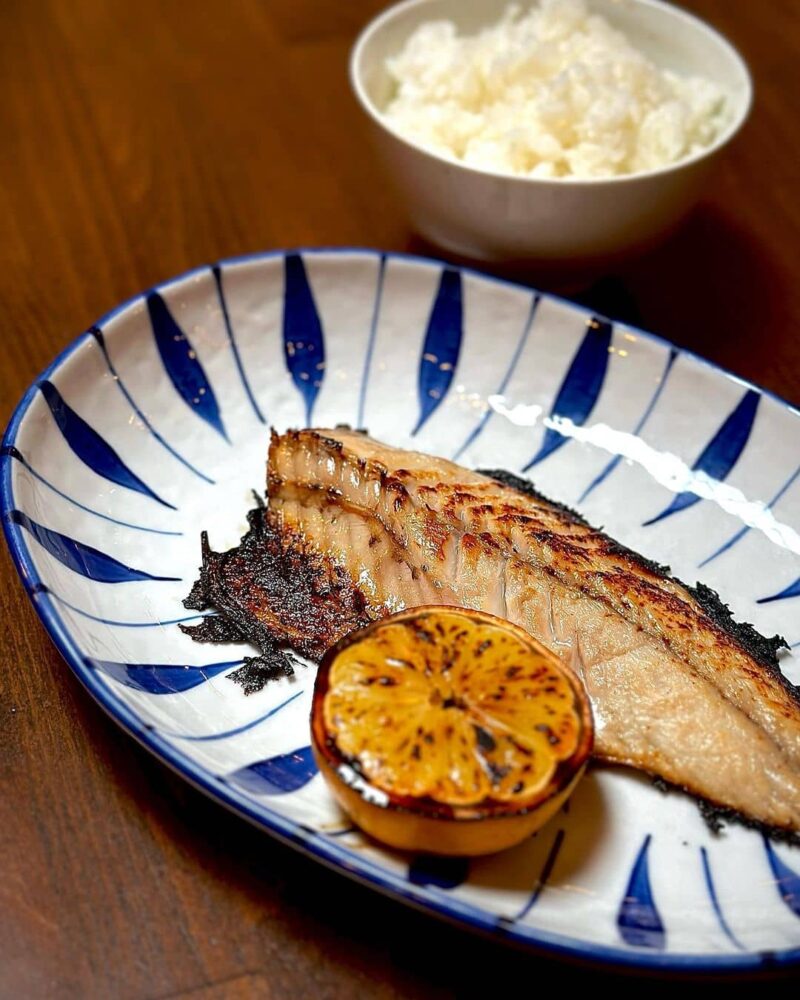 Dosanko, nestled in the heart of Strathcona, is a quaint but well-rated Japanese restaurant specializing in "Yoshoku-style" comfort food. It's like stepping into a Japanese grandma's kitchen.
The Omurice is particularly noteworthy for its perfectly rolled omelette, while the Beef Belly Katsu Sandwich is a must-try, combining traditional flavours in an innovative way. Dosanko is a hidden gem for those seeking a unique, homely Japanese dining experience.
What to order: Omurice with Hayashi Sauce, Beef Belly Katsu Sandwich
Address: 566 Powell St Unit #100, Vancouver, BC V6A 1G9
Order Online: Uber Eats
15. Jam Cafe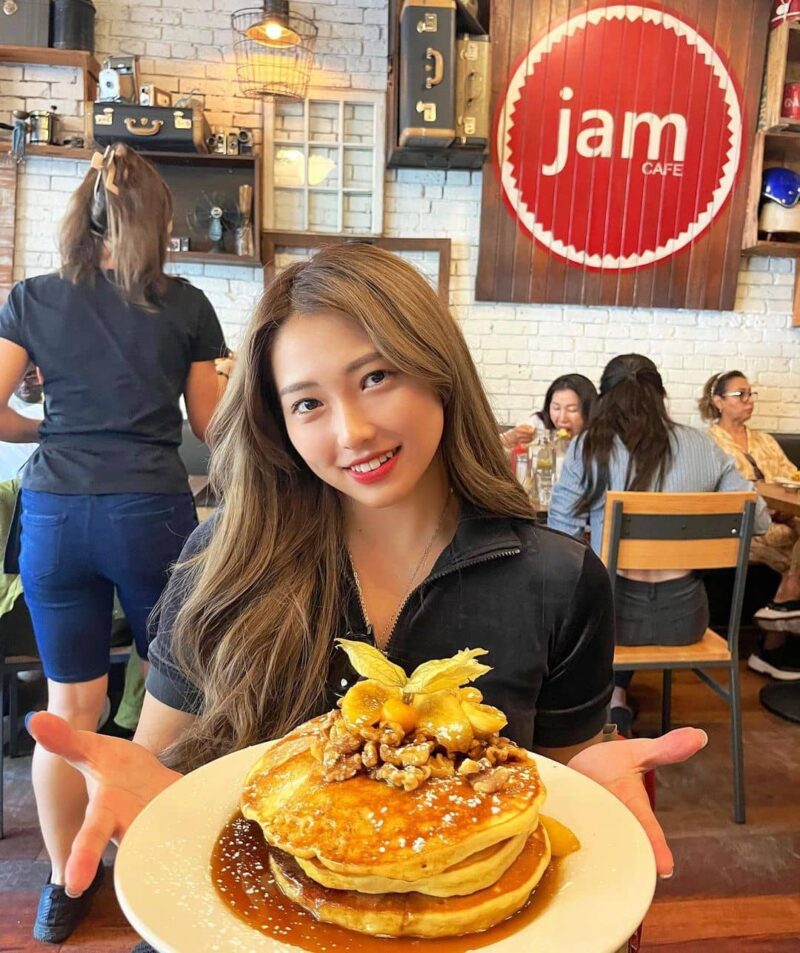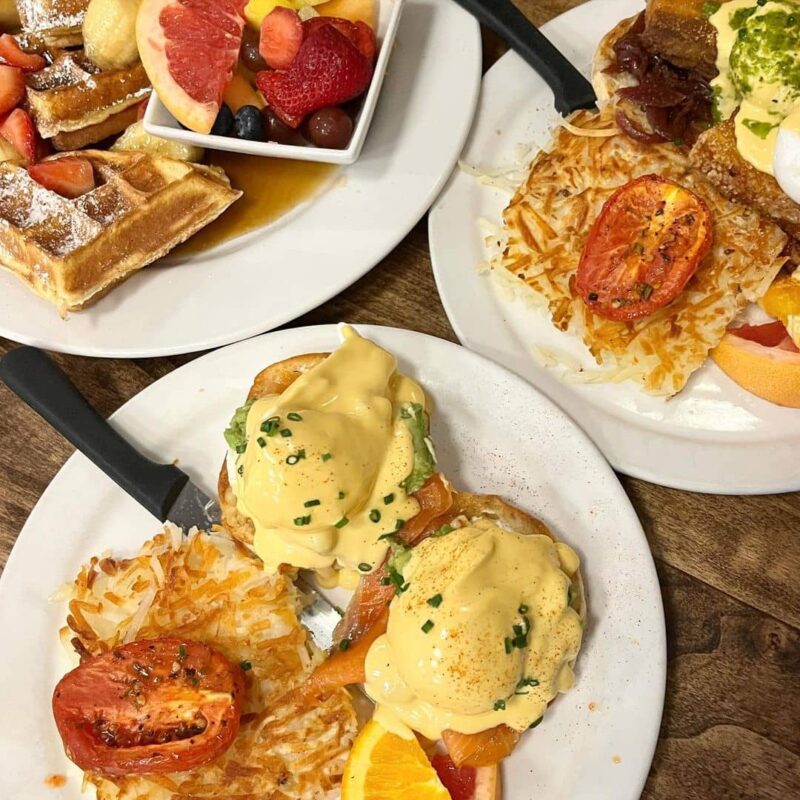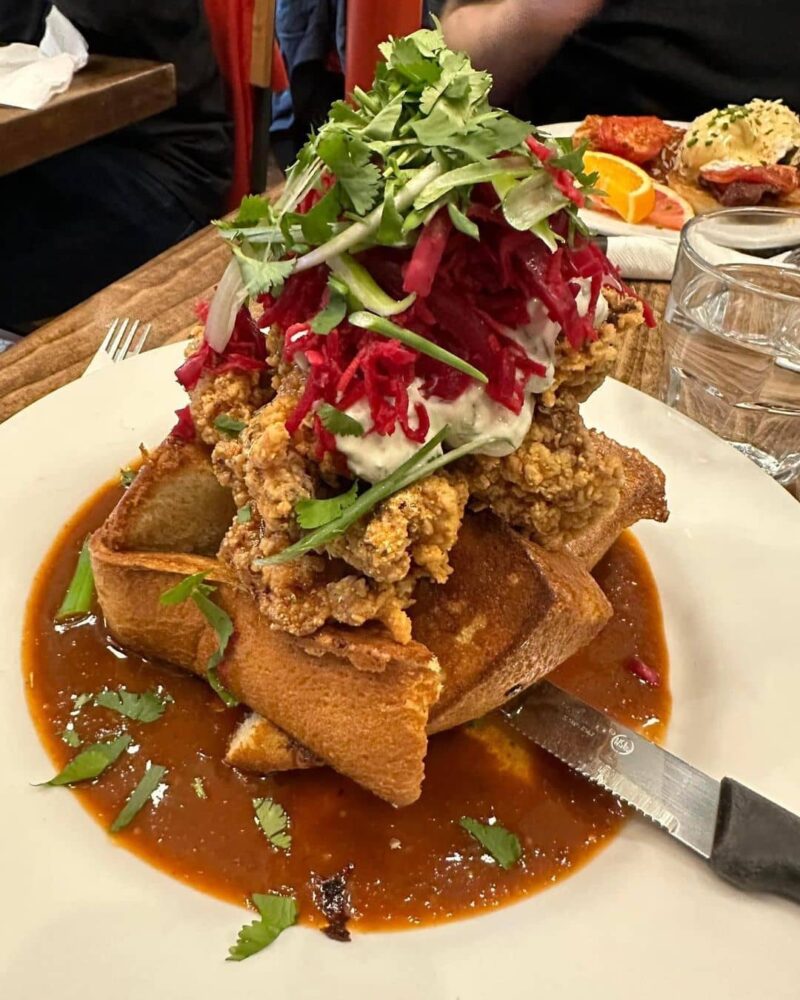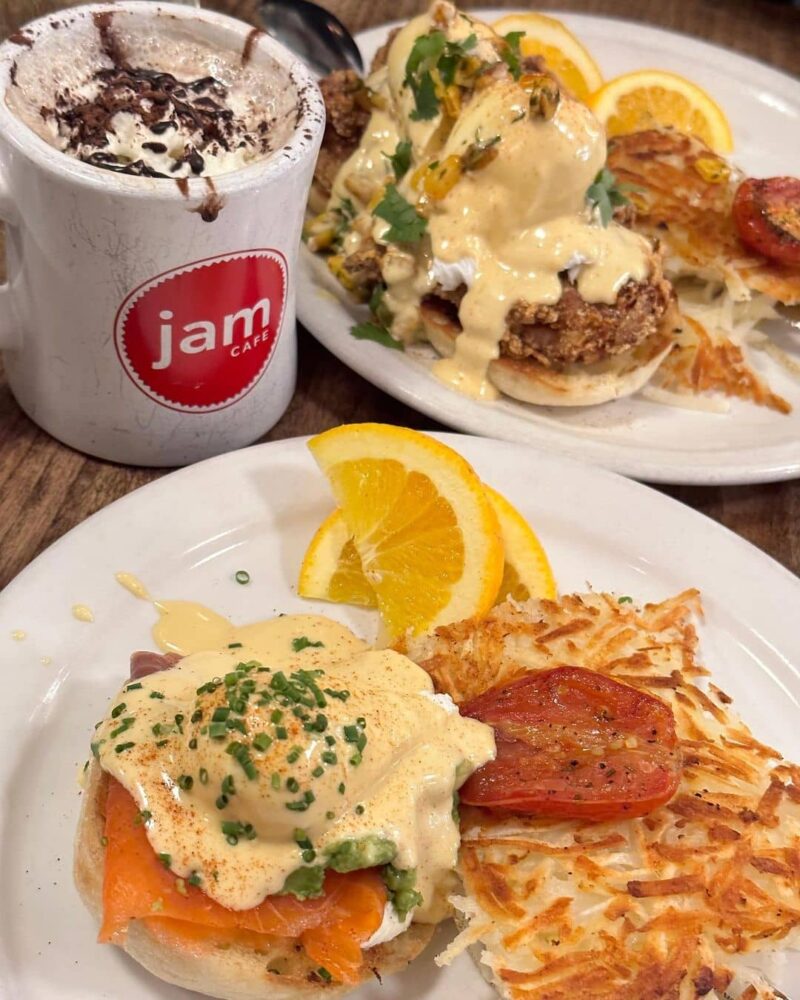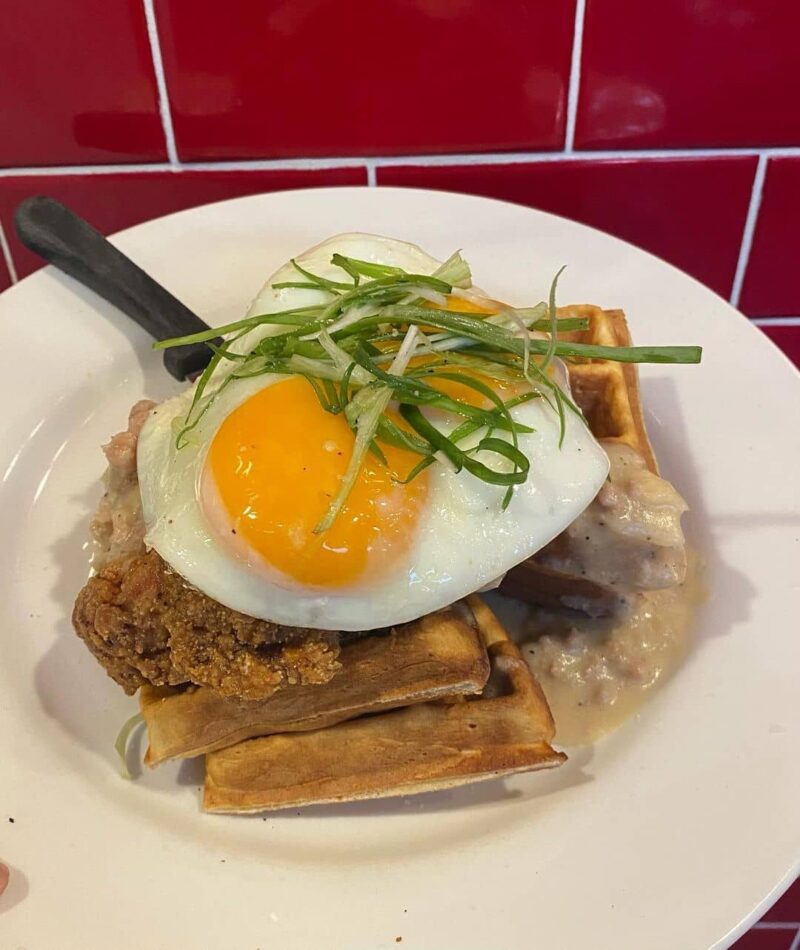 Jam Cafe is a haven for breakfast enthusiasts in Vancouver, offering a delightful mix of comfort food in a stylish yet relaxed atmosphere. Known for its exceptional service and fresh, locally sourced ingredients, this cafe ranks high among the city's best breakfast and brunch spots.
Signature dishes like the Chicken French Toast made from thick-cut brioche and buttermilk fried chicken, and the hearty Charlie Bowl are local favourites. For those with a sweet tooth, the Cracker Jack French toast and the Cinnamon Bun Pancakes are heavenly.
Arrive early to avoid long lines – it's a popular spot!
What to order: Chicken French Toast, The Charlie Bowl, The Cracker Jack, Classic Cinnamon Bun Pancakes
Address: 556 Beatty Street Vancouver, BC V6B 2L3
Website | Instagram | Facebook
16. L'Abattoir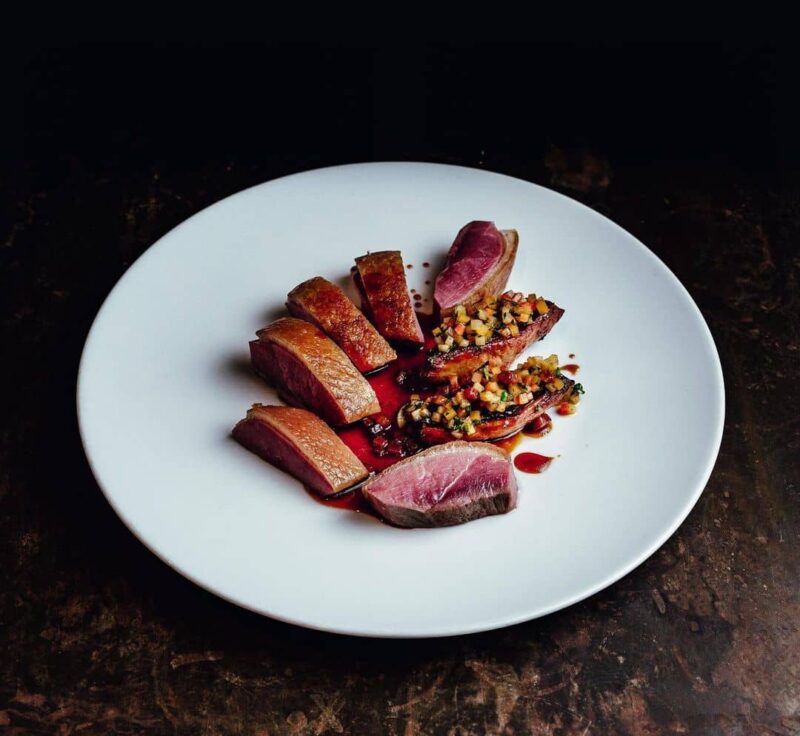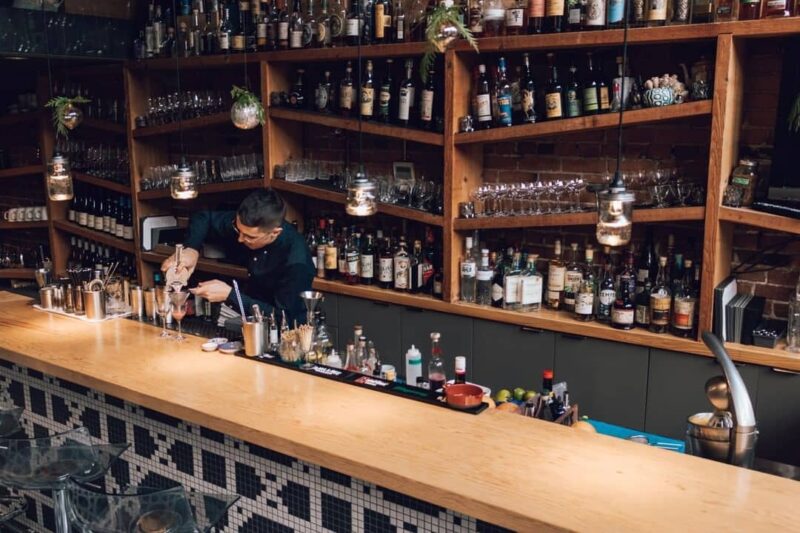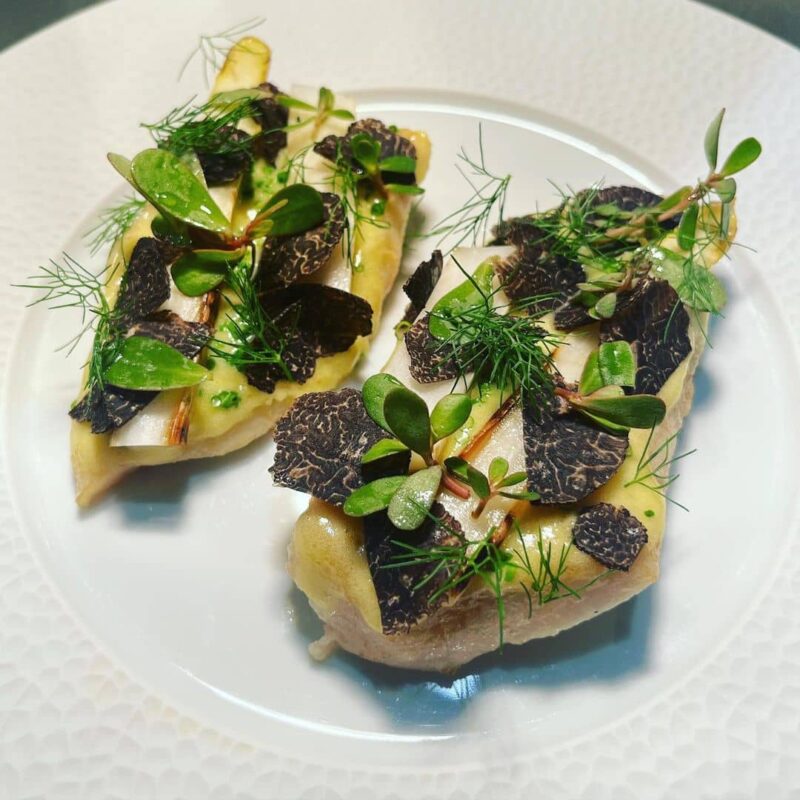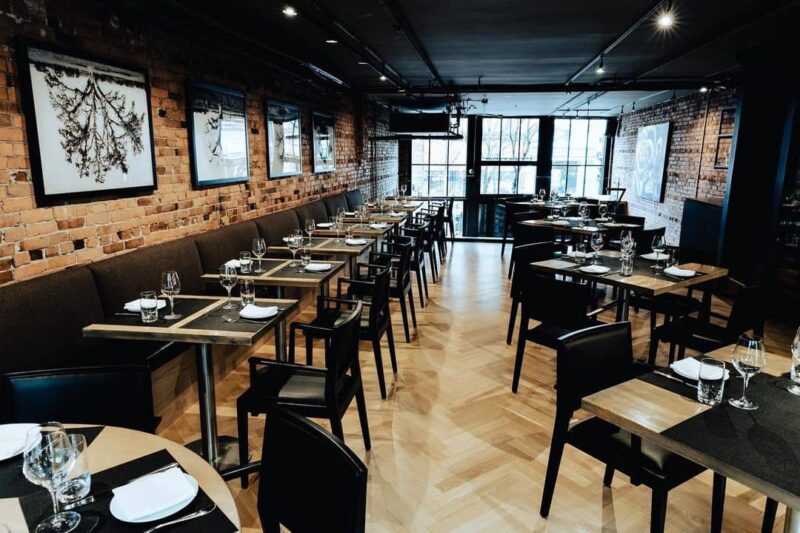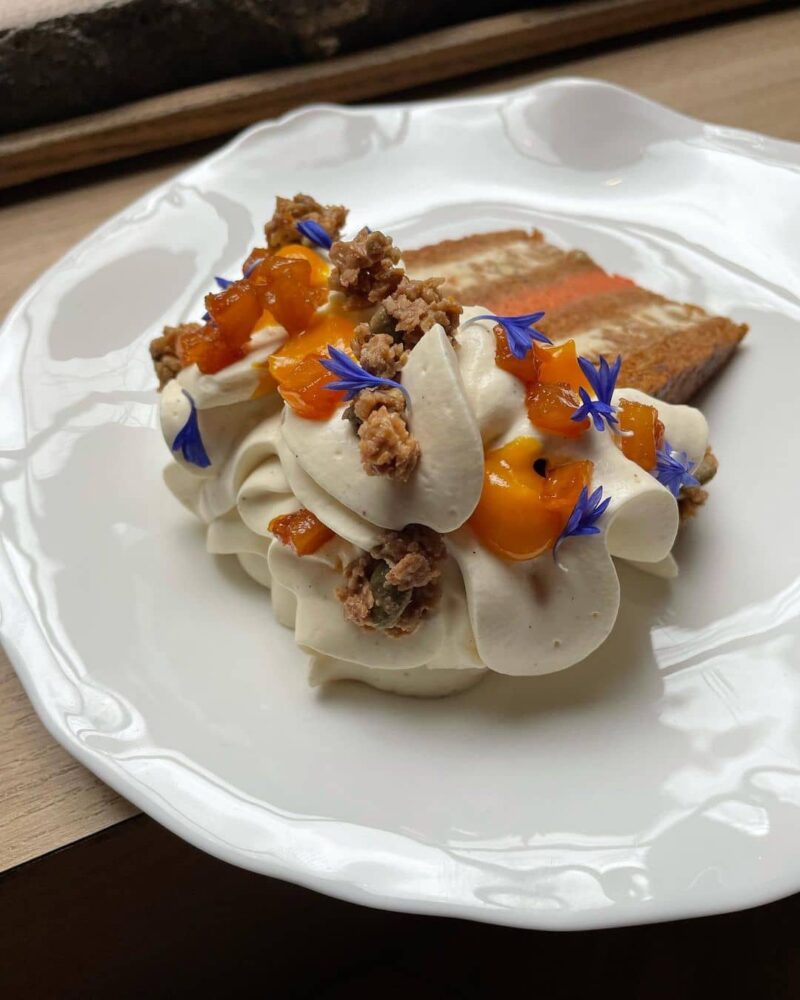 Located in a beautifully restored brick-and-beam building, L'Abattoir is a French-inspired culinary haven in Vancouver's Gastown. Led by Executive Chef and Owner Lee Cooper, the Michelin Recommended restaurant offers a sophisticated menu.
The Steak Diane is a standout, and the baked Pacific oysters with truffle purée and mushroom marmalade are a testament to the chef's artistry.
Complement your meal with a selection from their extensive wine list or a handcrafted cocktail. L'Abattoir provides an upscale dining experience that's sure to impress.
What to order: Steak Diane, baked Pacific oysters, wines, cocktails
Address: 217 Carrall St, Vancouver, BC V6B 2J2
Instagram | Facebook | Website
17. Boulevard Kitchen & Oyster Bar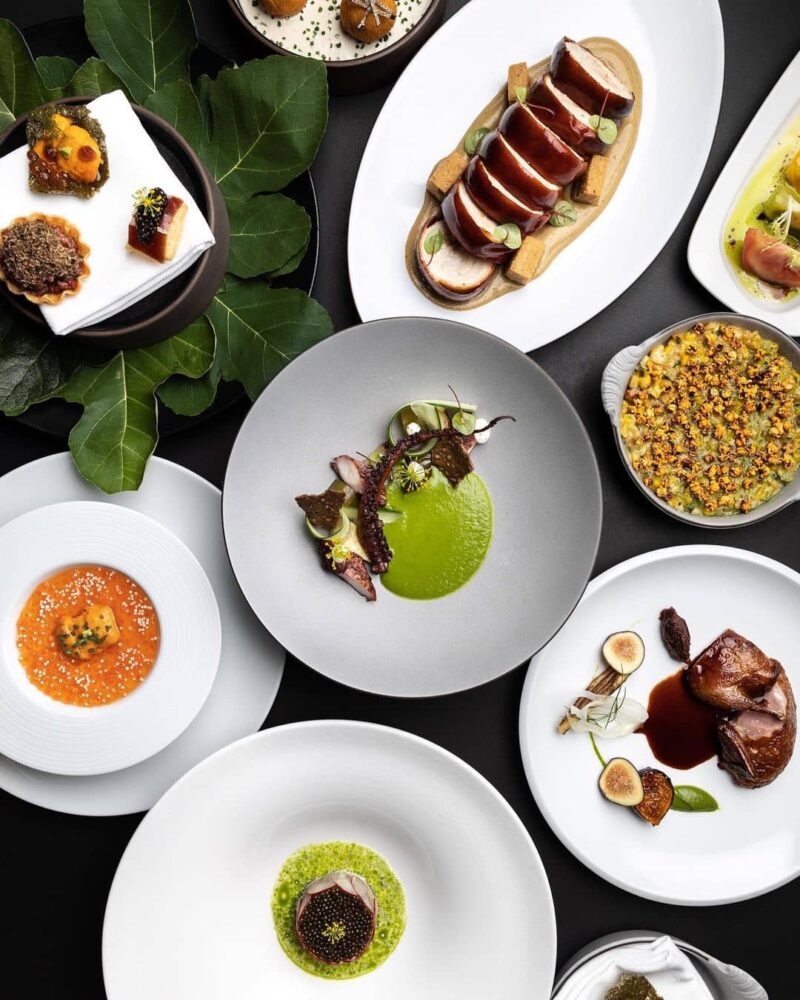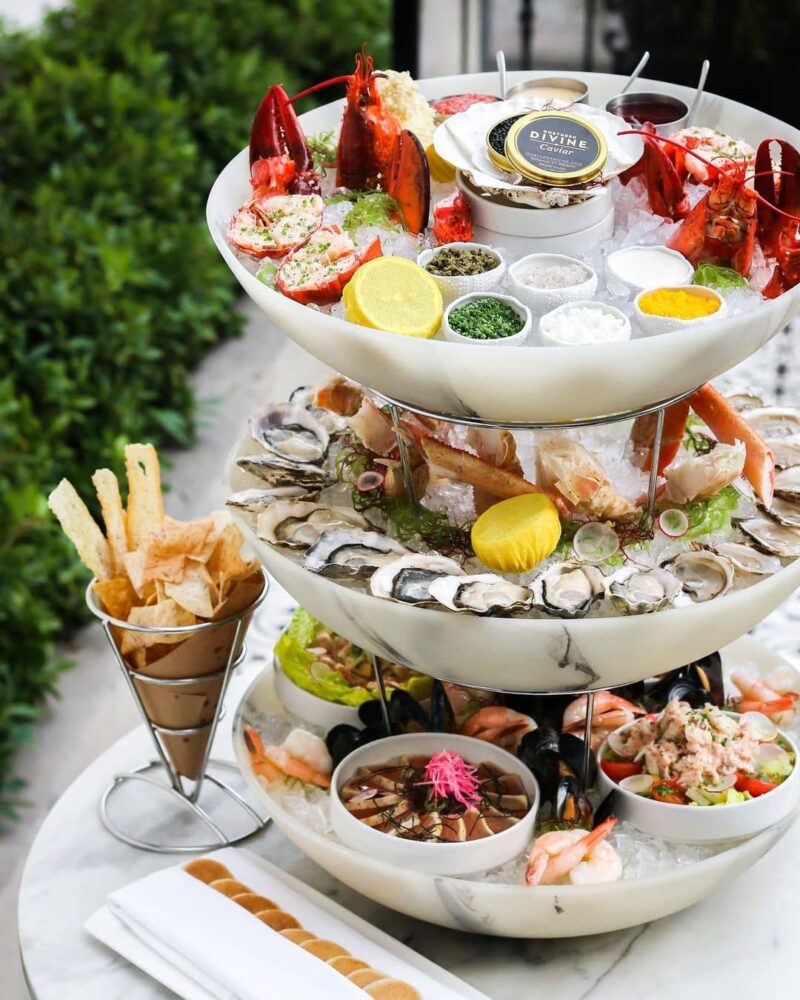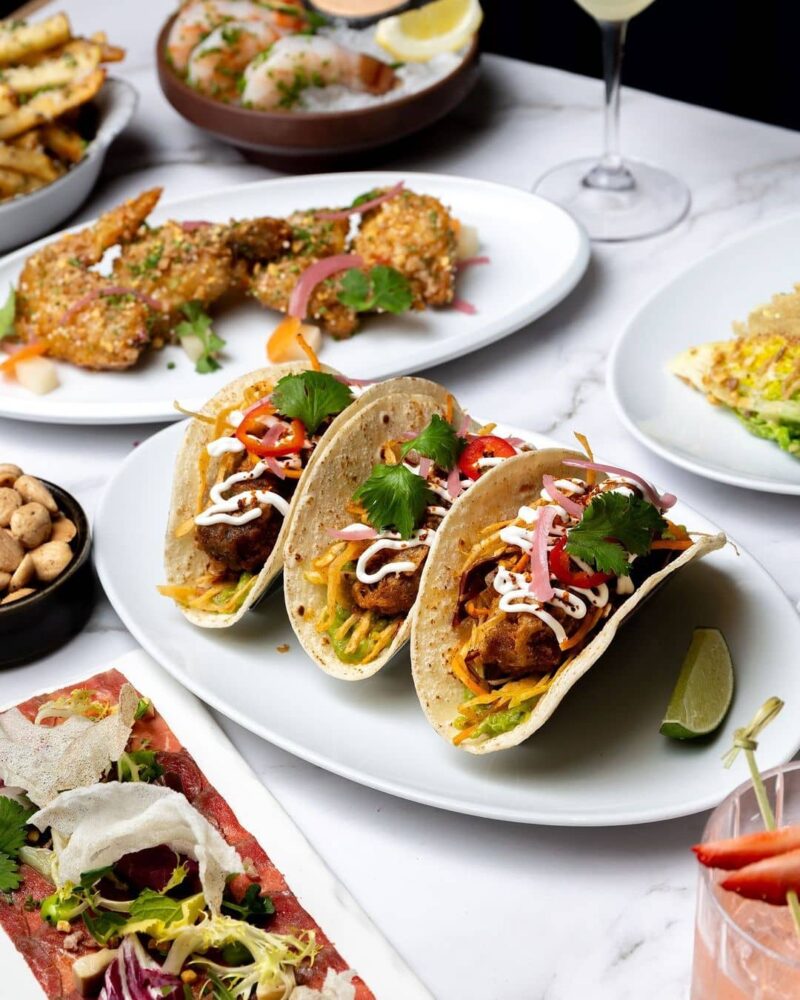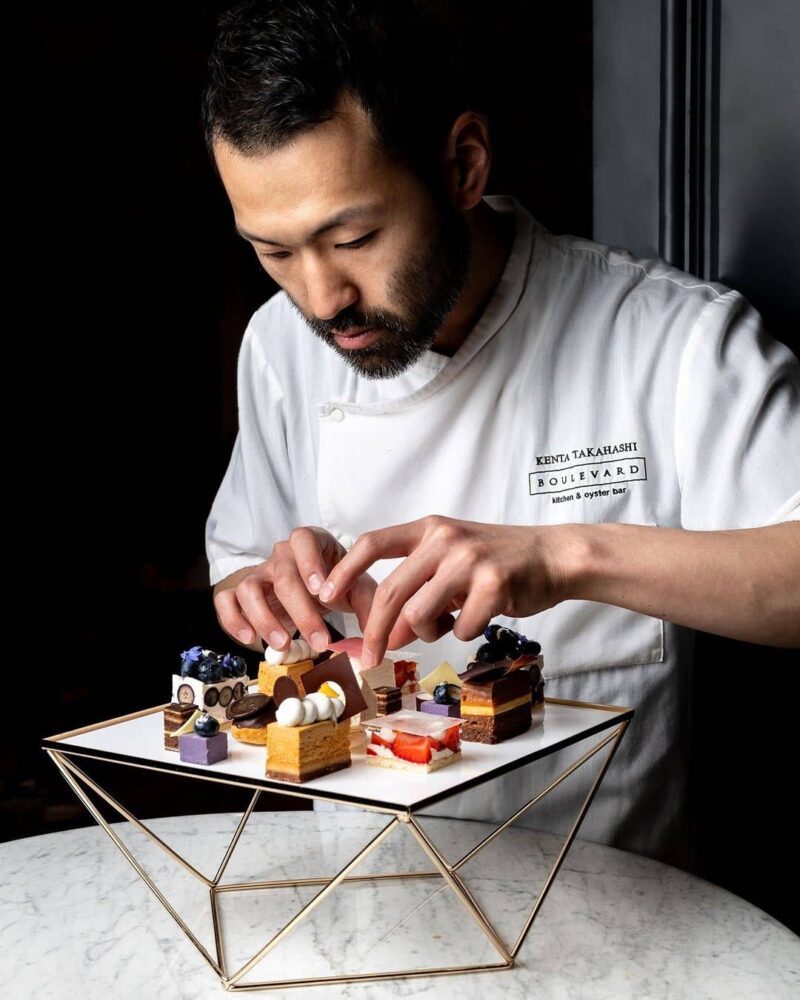 At Boulevard Kitchen & Oyster Bar, you'll find a modern and comfortable ambiance perfect for enjoying some of Vancouver's finest seafood.
Whether you choose to dine at their oyster bar, patio, or in a private room, the experience is sure to be memorable.
Their Seafood Tower is an absolute delight for seafood lovers, and the Albacore Tuna Tataki is a simple yet impactful dish.
Don't miss the Hamachi Crudo and Foie Gras – each bite is a celebration of flavour. Boulevard's exquisite menu makes it a must-visit for seafood enthusiasts.
What to order: Seafood Tower, Albacore Tuna Tataki, Hamachi Crudo, Foie Gras
Address: 845 Burrard St, Vancouver, BC V6Z 2K6
18. Blue Water Cafe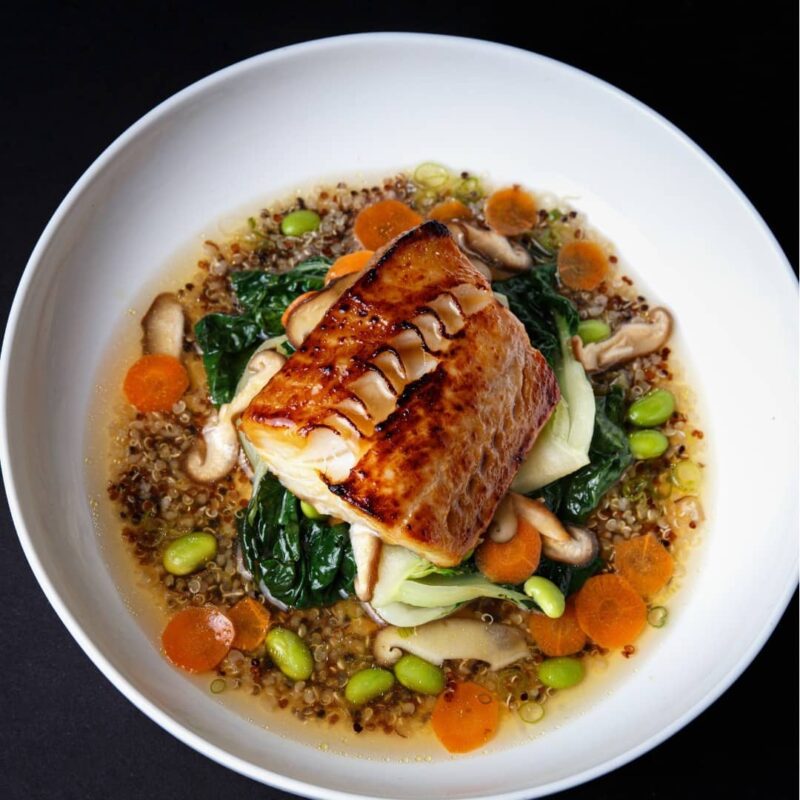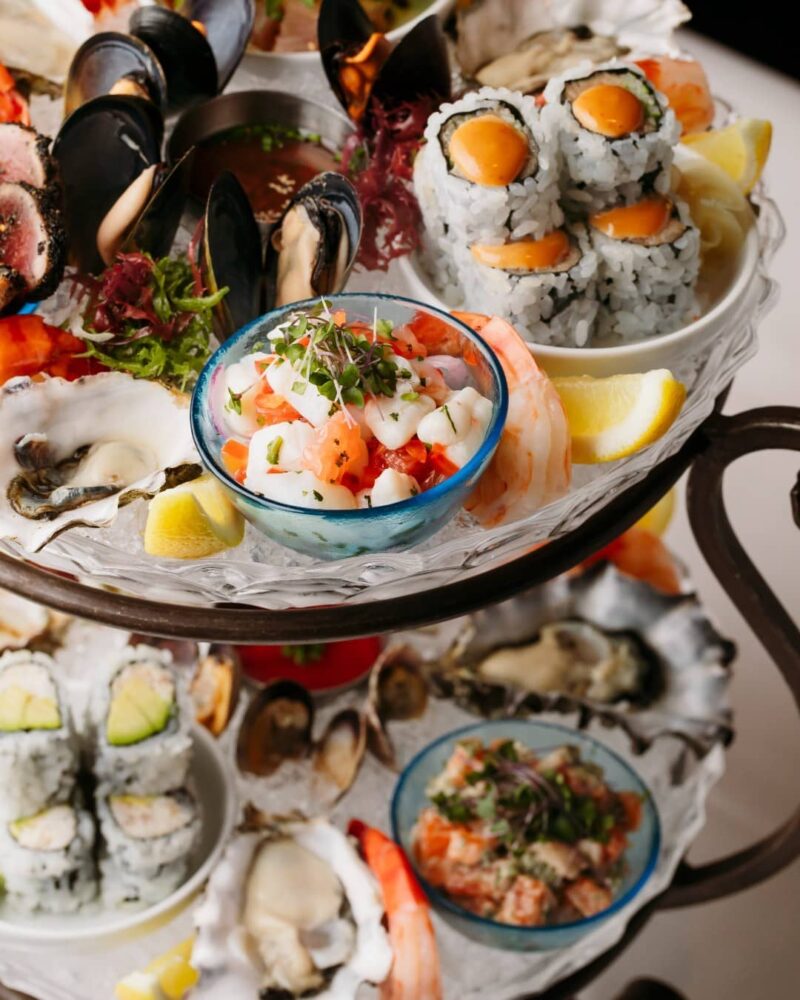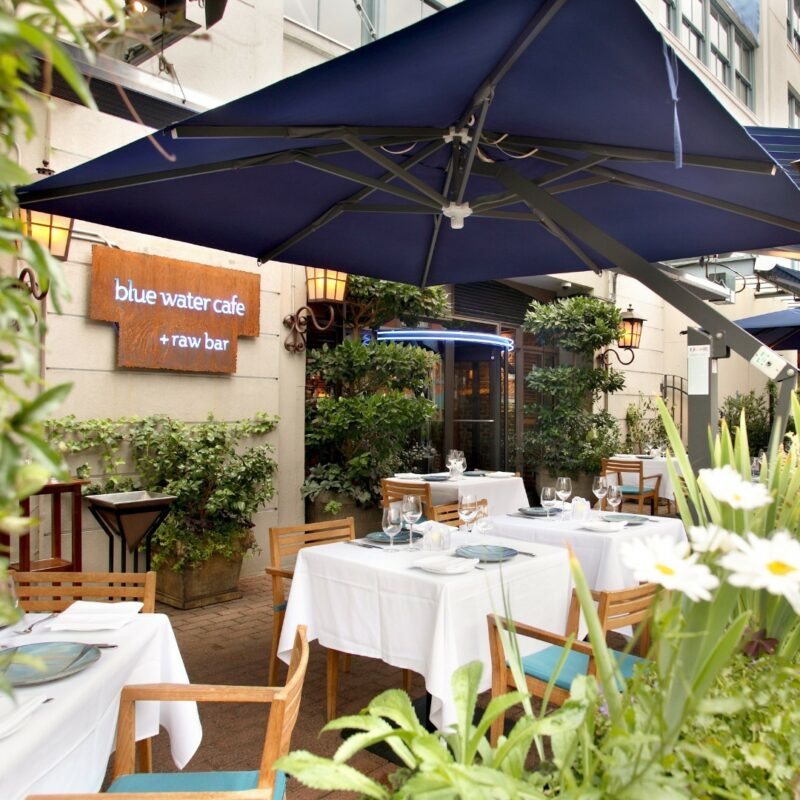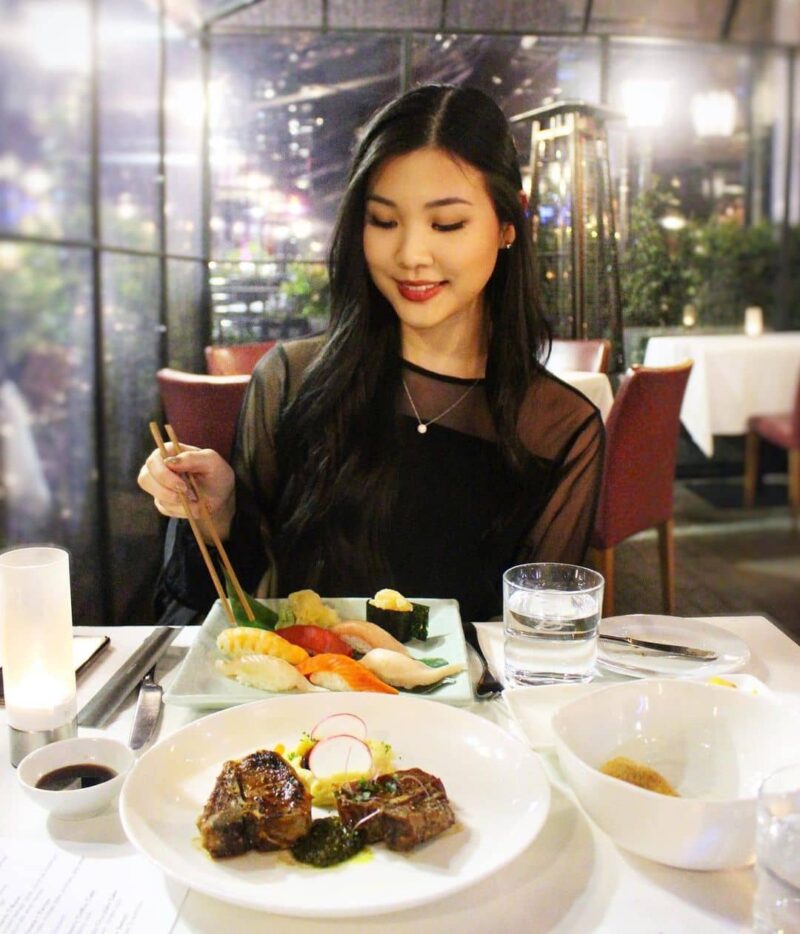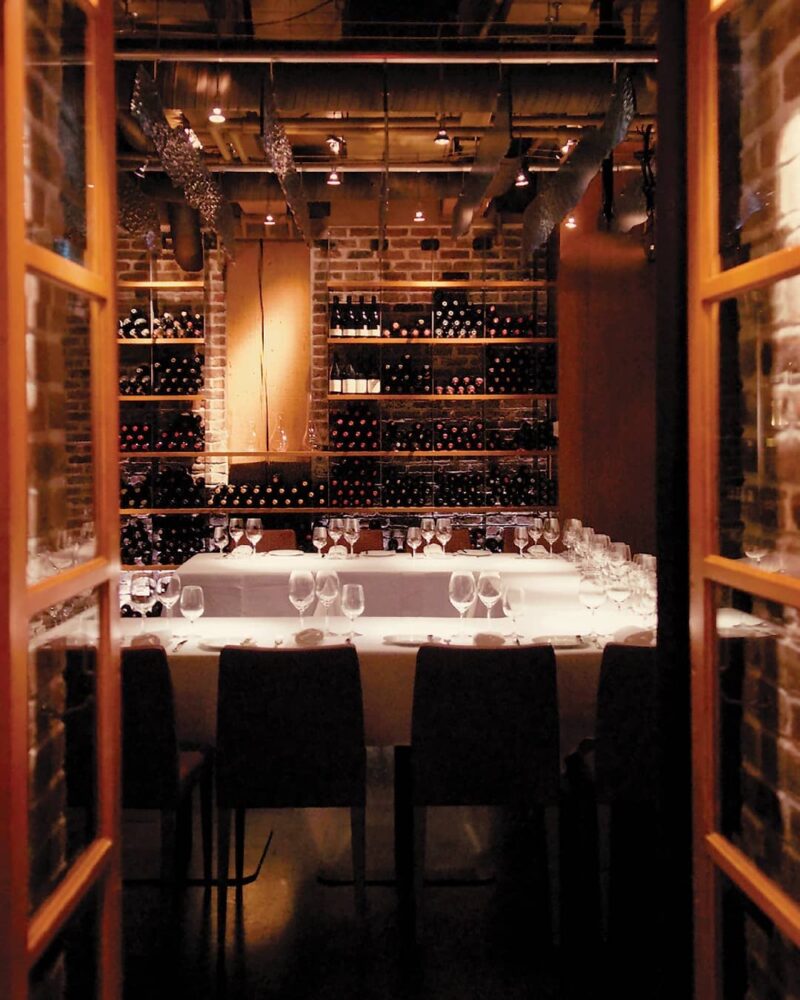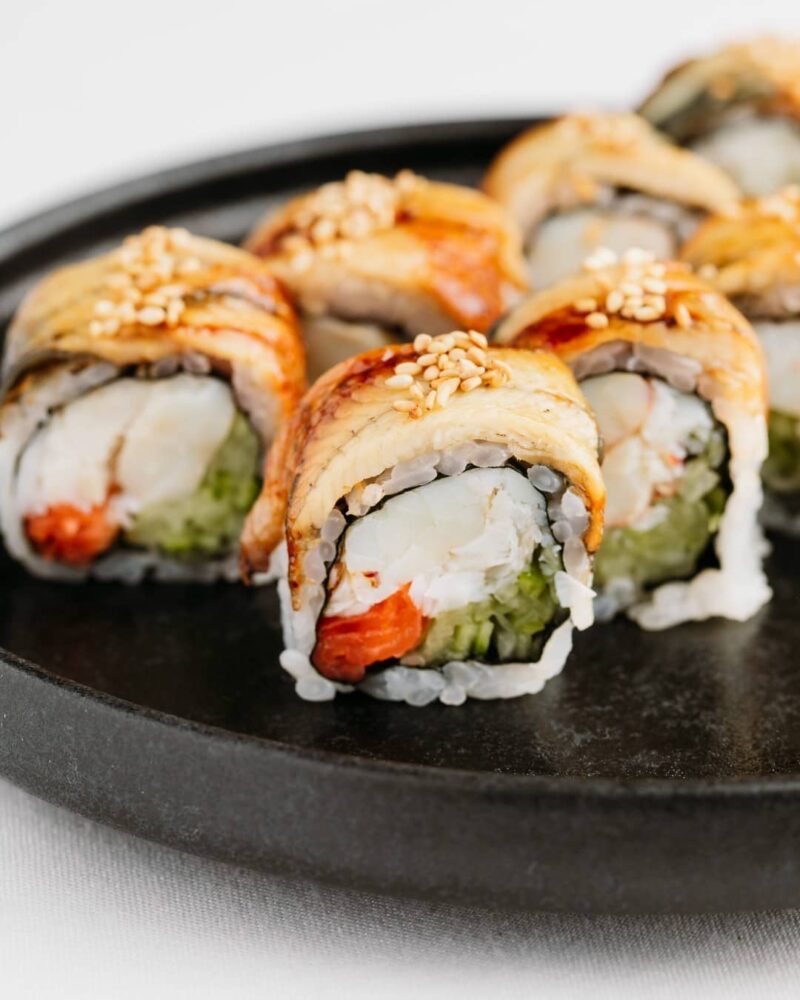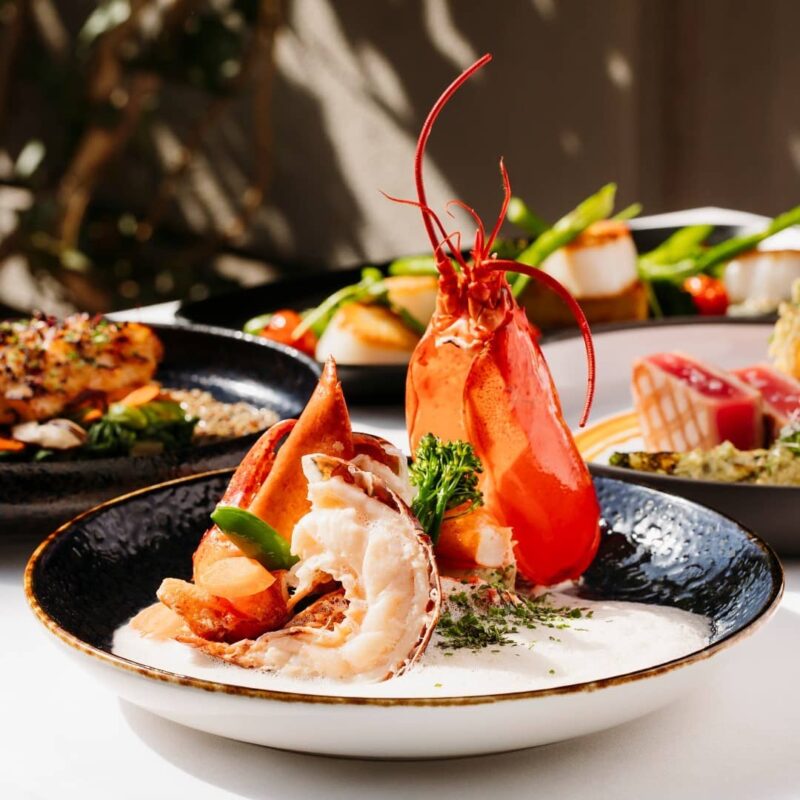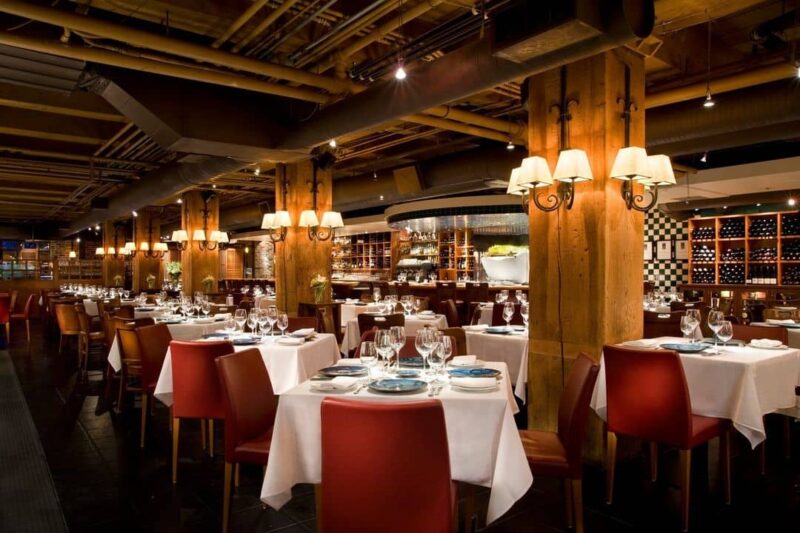 Blue Water Cafe is a seafood paradise, acclaimed for its fresh offerings from live tanks, a raw bar, and an impressive selection of seafood on ice.
As one of Vancouver's most prestigious seafood restaurants, it offers an unparalleled dining experience with internationally renowned dishes. The Ahi Tuna Tataki from their raw bar is a highlight, ideal for sushi lovers.
The Yellowfin Tuna and Sablefish are fresh and packed with umami flavours, best enjoyed with a glass of wine from their extensive list or a cocktail from their bar.
What to order: Ahi Tuna Tataki, Yellowfin Tuna, Sablefish, Blue Water Cafe Tower
Address: 1095 Hamilton St, Vancouver, BC V6B 5T4
Website | Instagram | Facebook
19. Fanny Bay Oyster Bar & Shellfish Market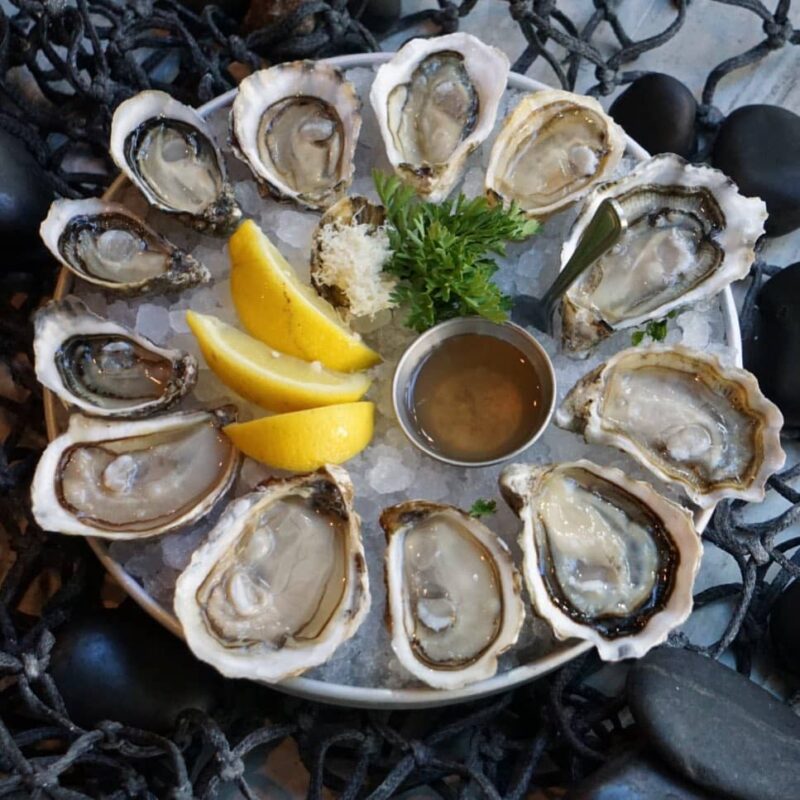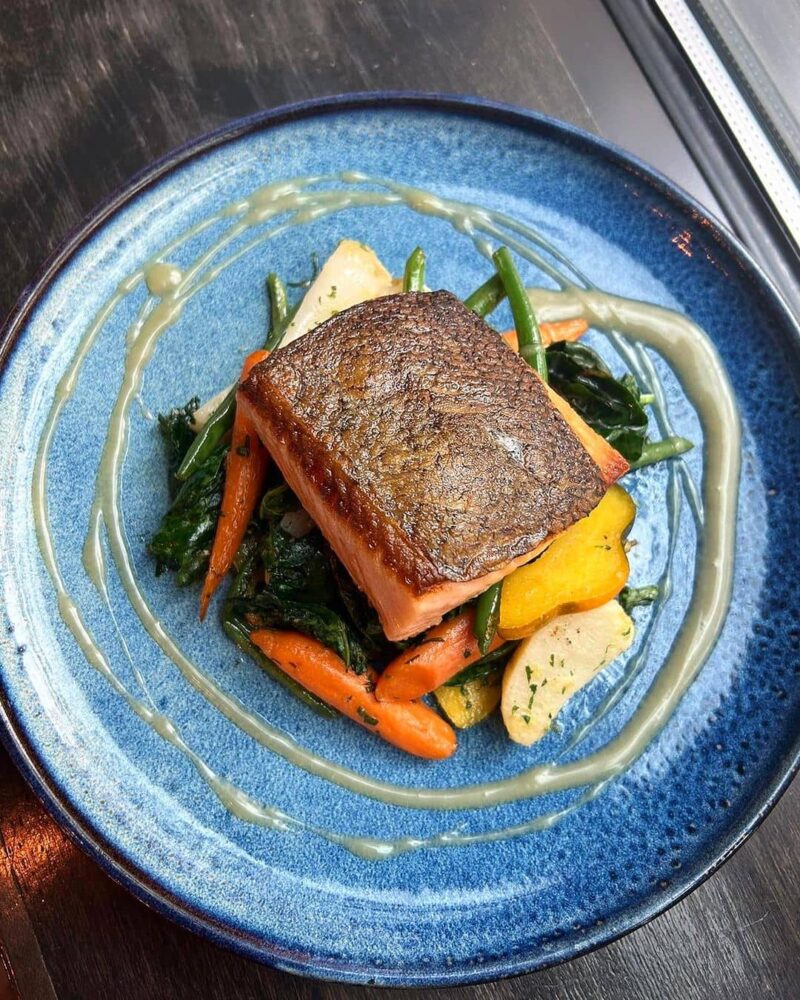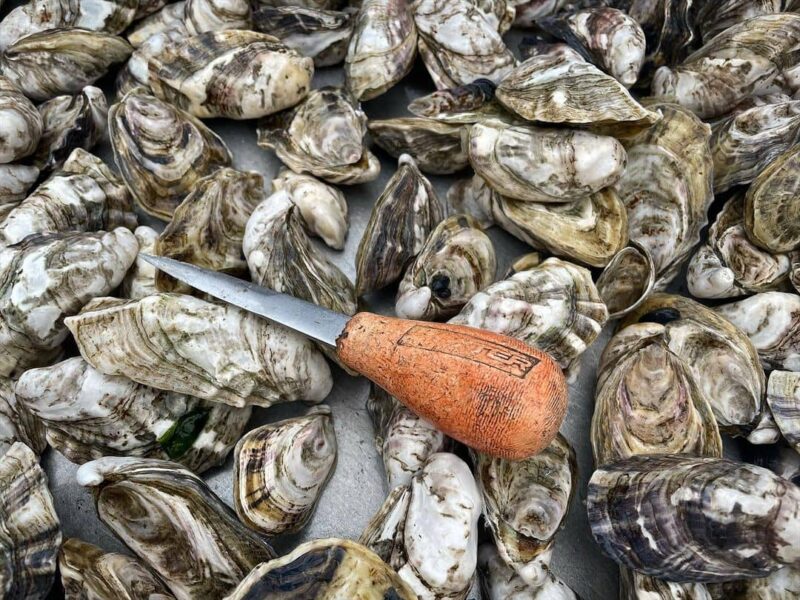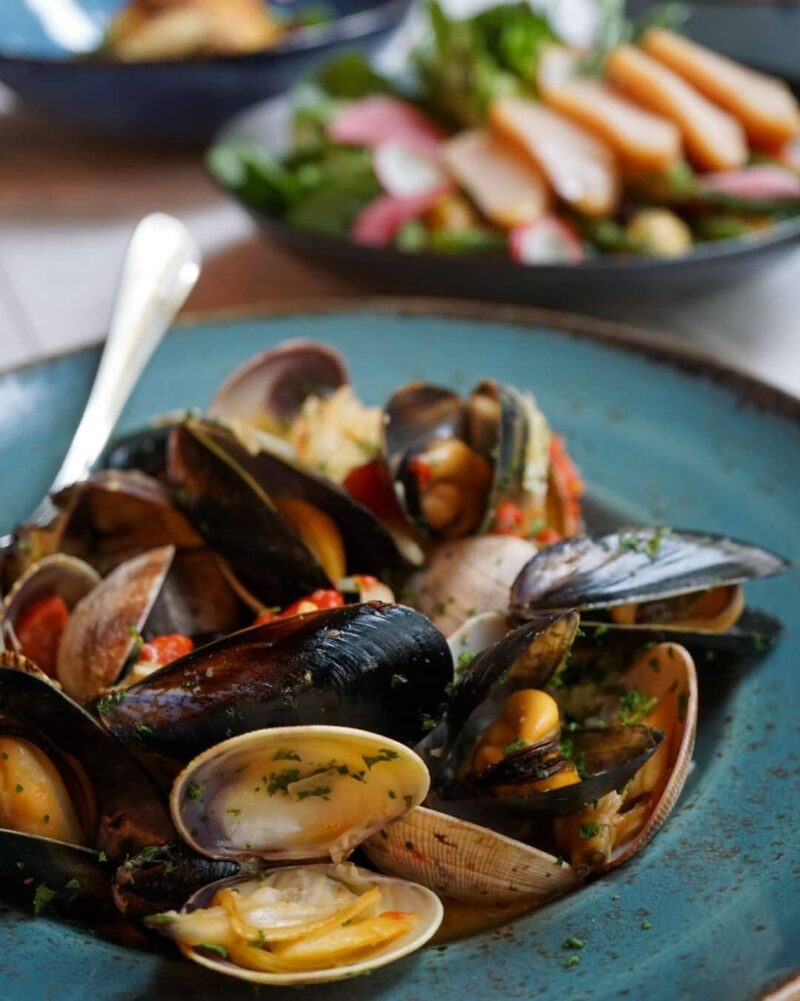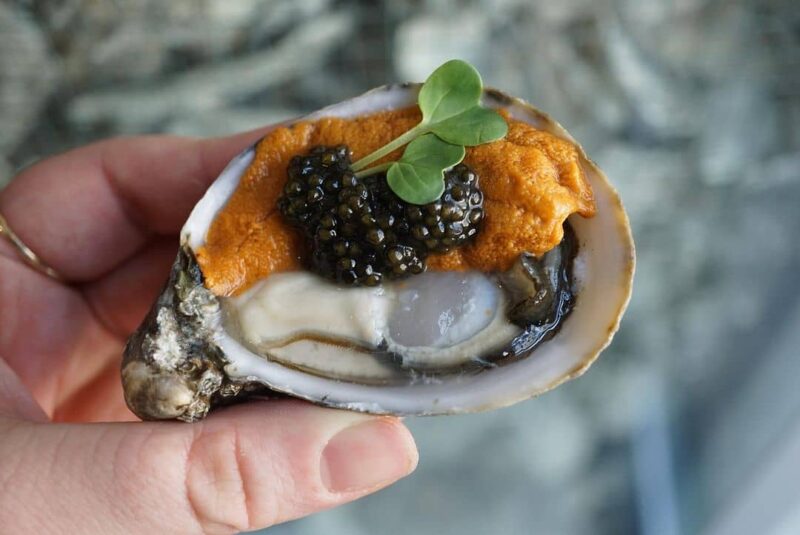 Fanny Bay Oyster Bar & Shellfish Market is a versatile dining destination in Vancouver, perfect for any occasion – from casual brunches to romantic dinners. Their menu boasts fresh and flavourful options like Clam Chowder, Umami Bomb, and Mussels & Clams.
The Paella for 2 is a standout, featuring locally sourced scallops, prawns, octopus, mussels, and clams.
Don't miss the opportunity to take home some fresh shellfish from their market, and check out their website for exciting seafood recipes to try in your kitchen.
What to order: Clam Chowder, Umami Bomb, Mussels & Clams, Paella for 2
Address: 762 Cambie St, Vancouver, BC V6B 2P2
Website | Instagram | Facebook
The downtown Vancouver restaurants mentioned above are just a few of the many that must be tried at least once for any tourist or local.
From French cuisine to prime steak, downtown Vancouver has something for everyone!
Looking for more food suggestions? Well, take a look at our picks of the best restaurants in Vancouver!
How We Create Our "Best" Lists
All Noms Magazine's "best" lists are created using multiple factors and signals to help readers find the best restaurants, things to do, and places to stay at. Some of these factors and signs include personal experiences, correspondence with locals, and compiling experiences from review sites.
Each list is also created to be balanced (in terms of price, cuisine type, ambiance, and more) as possible. This means that the lists are not specifically created in ranking order. You should be comfortable picking from any of the spots on the list and generally have a good time. But of course, YMMV (your mileage may vary) and everyone may have different experiences/palates.