Looking for Vancouver's finest eateries to celebrate your next super-special occasion? We're about to present you with some of the best, most beautiful, and trendiest fine-dining restaurants in the city.
From expertly prepared dishes, the freshest ingredients, world-class service, and amazingly presented culinary delights, Vancouver's fine-dining restaurants are a cut above and for good reason. All of them would make for a good spot to celebrate a special someone's birthday, anniversary, or milestone!
And, we've got them all right here for you in one list. Check out our picks for the 10 Best Fine-Dining Vancouver restaurants:
10. L'Abattoir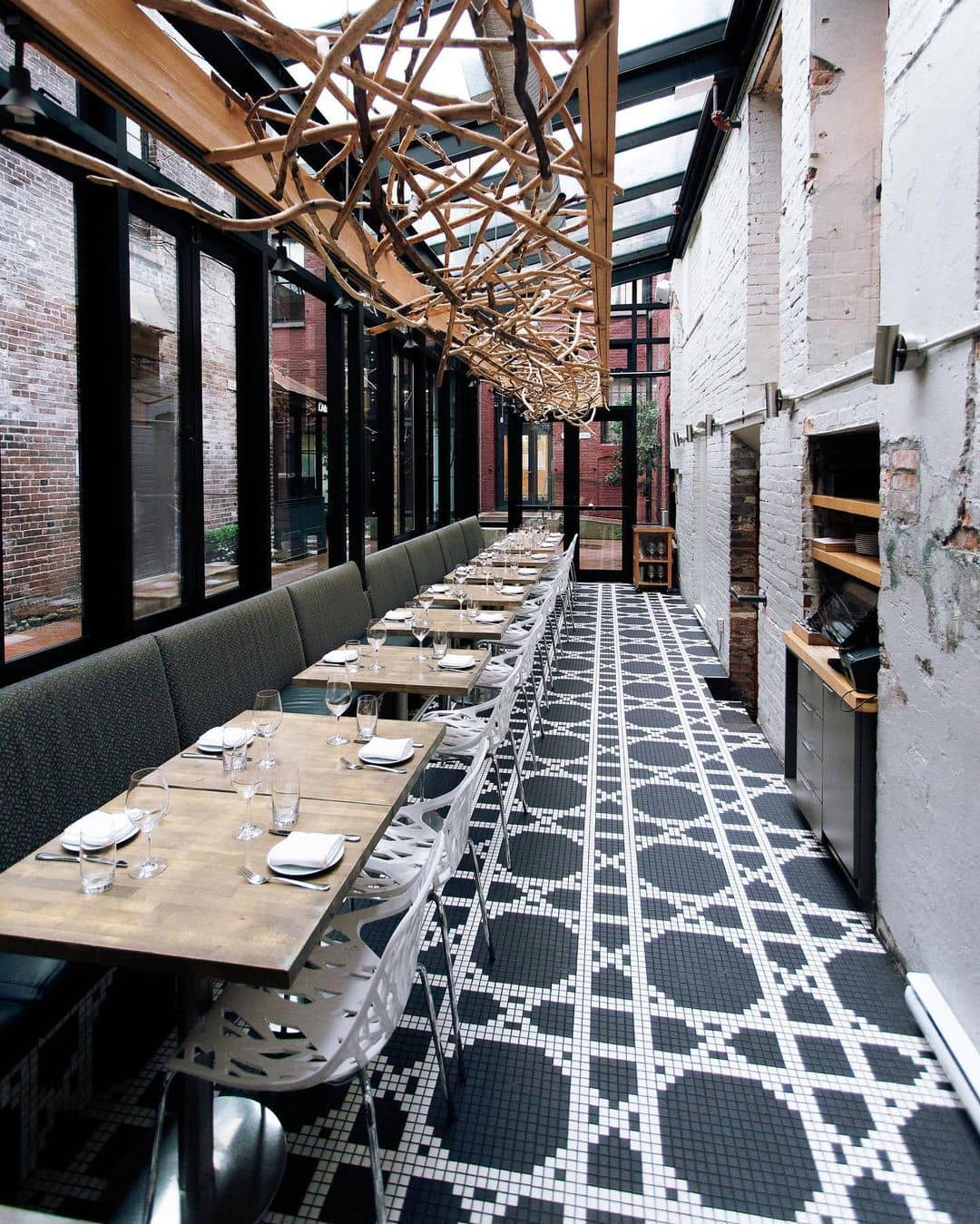 French influenced West Coast fare, served with style is L'Abattoir's claim to fame. Located in the heart of Gastown, the restaurant was built in the 19th century and retains its quaint and classic feel, while serving inventive and fantastic dishes paired with a diverse wine program and a creative cocktail list.
One of the more frequently ordered entrees here is the Tandoori-style sablefish combined with Dungeness crab turnover, lime, crab sauce and crème fraîche. Also famed is the Steak Diane and Fillet of wild Pacific halibut, both of which have to be tried. Finish off with the Brûléed honey cake with Hazelmere Farm figs and blackberries.
What to order: Tandoori-style sablefish, Steak Diane, Fillet of wild Pacific halibut, Brûléed honey cake
Address: 217 Carrall Street Vancouver, BC V6B 2J1
Website | Instagram | Facebook
9. CinCin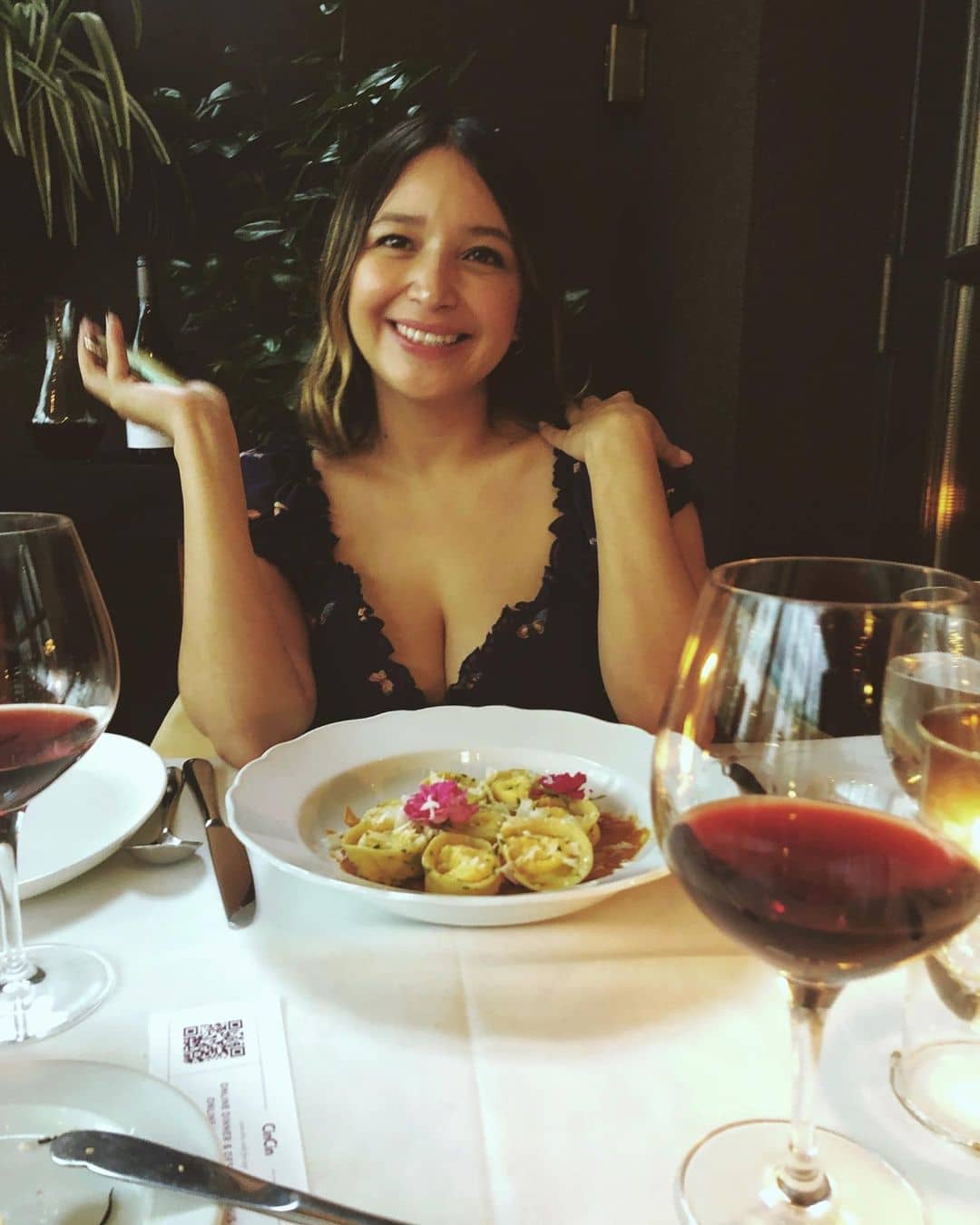 Experience an intimate and memorable evening with your partner at CinCin and in the city's most beautiful dining room.
CinCin is a feast of the senses. Wood-fired Italian-inspired cuisine is crafted in rhythm with the seasons. One of the best places for a romantic date night. Start off with zucchini blossom fritti, beet salad, and crispy fried Humboldt squid appetizers; as well as the tortellini and scallop linguine pomodoro for main courses and tiramisu and chocolate torte for dessert.
What to order: zucchini blossom fritti, beet salad, crispy fried Humboldt squid, tortellini, scallop linguine pomodoro, tiramisu, chocolate torte
Address: 1154 Robson Street Vancouver, BC V6E 1B2
Website | Instagram | Facebook
8. Five Sails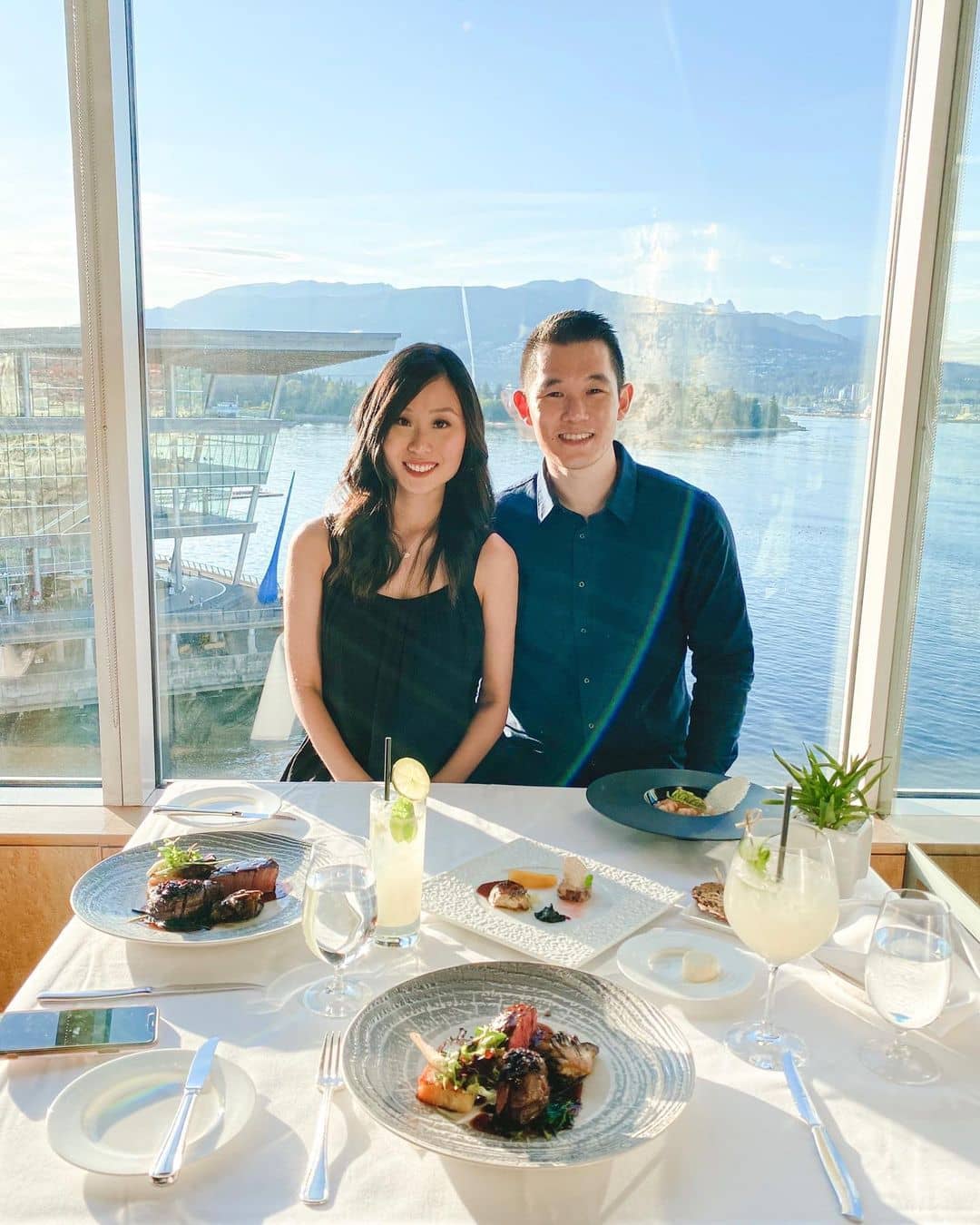 Located on the "R" level of the Canada Place Convention Centre adjacent to the Pan Pacific Hotel, Five Sails is a gourmet adventure to savour while you enjoy breathtaking waterfront views. Fine dining is key here, as the owner/head chef incorporates European influences showcasing his Austrian heritage with a modern twist on classic and seasonal West Coast fare.
If you're in the mood to unwind or just relax, try out The Five Sails Beverage Program offering the best of British Columbia as well as famous labels from around the world. For dinner, order their signature Whole Atlantic Lobster poached in citrus butter, their popular Pan-seared Sea Bass Piccata or the slow-cooked halibut in red beet purée. For dessert we highly recommend their signature Chocolate Symphony with chocolate mousse infused with coffee, chili truffle, chocolate crémeux and passion fruit compote.
What to order: The Five Sails Beverage Program, Whole Atlantic Lobster, Pan-seared Sea Bass Piccata, slow-cooked halibut, Chocolate Symphony
Address: 401-999 Canada Place Vancouver, BC V6C 3E1
Website | Instagram | Facebook
7. Gotham Steak House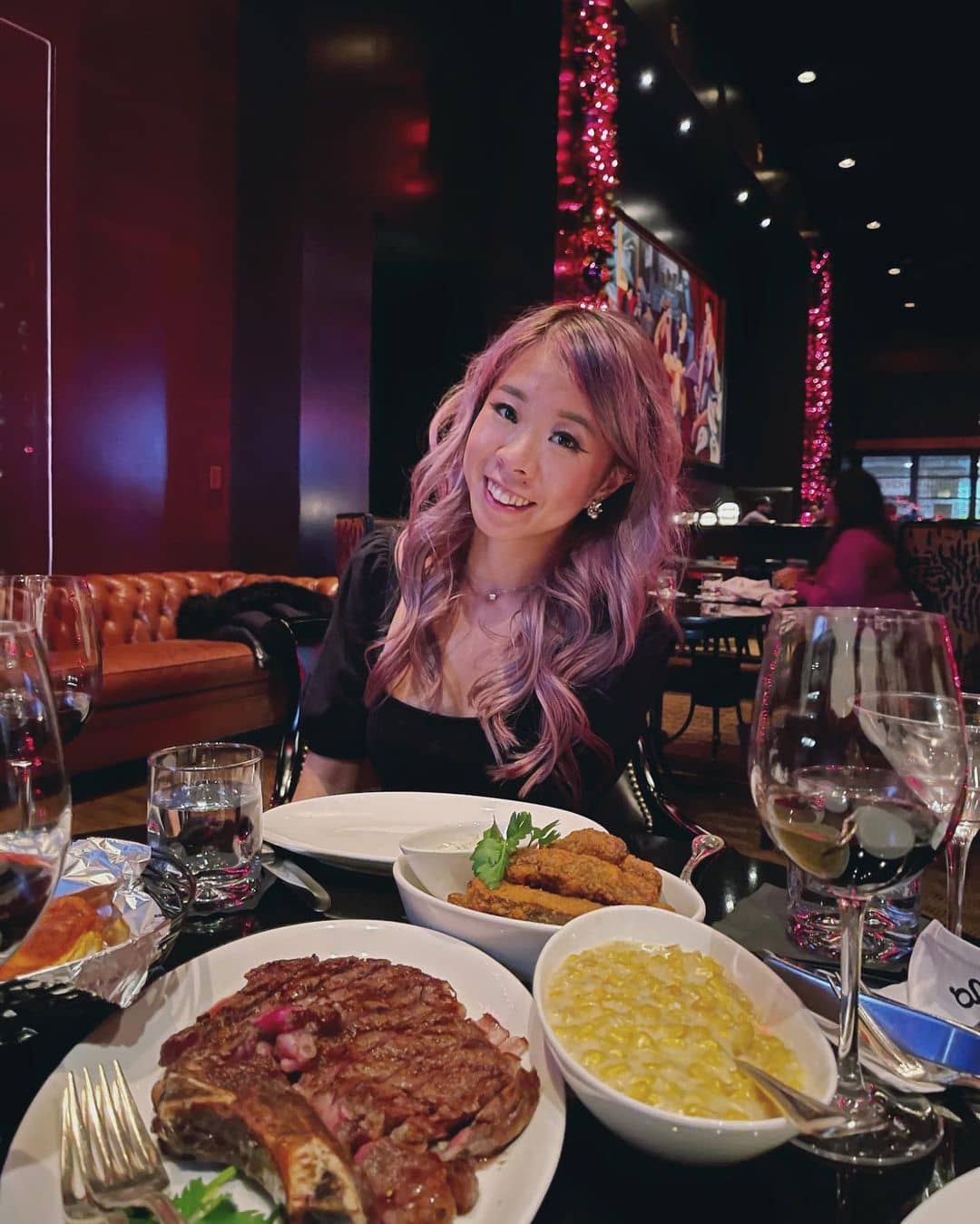 Classy art deco, elegant woodwork, a glamorous ambience, and a simple menu with the choicest fish and beef is what you get at Gotham SteakHouse. With private dining rooms that cater to elegant, formal, or casual, Gotham ensures your visit is one to remember and return to time and again.
Start with one of their amazing cheese boards to accompany the brilliantly unique cocktails from their bar. The Porterhouse Steak is lightly seasoned and grilled to retain its true taste and flavour. Order the 20oz Bone-In Ribeye Steak seared perfectly on the outside and cooked to perfection on the inside. For true cheesecake lovers, try their Baked American Cheesecake with Mixed Berry Sauce. The decadent Key Lime Pie has the right blend of sweet and tart that any pie-lover will adore.
P.S. Don't forget to order their popular Cheese Toast
What to order: cheese boards, cocktails, Porterhouse Steak, 20oz Bone-In Ribeye Steak, Baked American Cheesecake, Key Lime Pie
Address: 615 Seymour Street Vancouver, BC V6B 3K3
Website | Instagram | Facebook
6. Cioppino's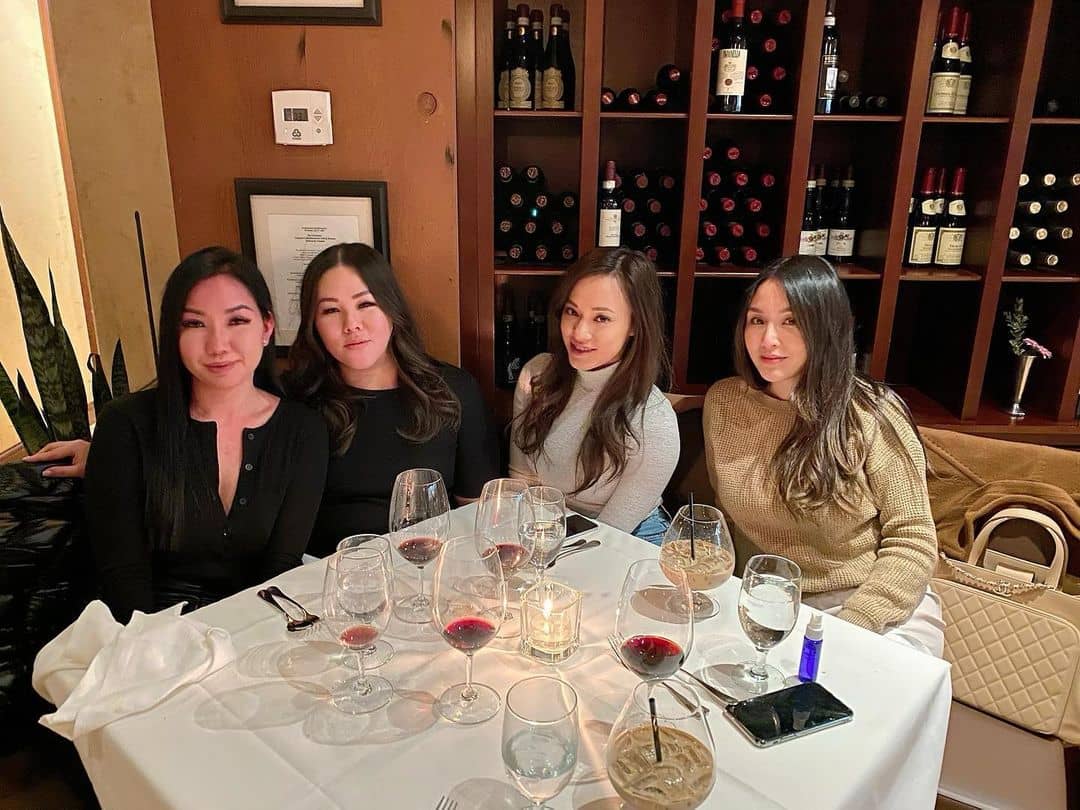 Popularly known as the epitome for Mediterranean cuisine in Vancouver, Cioppino showcases an open kitchen, several private dining rooms, and a prominent wine list. Owned and operated by Italian Chef Pino, Cioppino is the place where he highlights and showcases his wonderful talent to create some of the most tantalizing dishes you can come across.
We recommend starting with the "Fritto misto di pescato del Pacifico" that has crispy gluten-free lightly buttered calamari, prawn and octopus. Then move on to the Classic Lobster Bisque served with Pacific crab, and apple-celery root rémoulade. Try the popular Rib-Eye Tuscan Style or the signature Cioppino that's a medley of sustainable fish and seafood, spicy bouillabaisse broth, rouille. Pair your meal from a selection of over a thousand wines on offer.
What to order: Fritto misto di pescato del Pacifico, Classic Lobster Bisque, Rib-Eye Tuscan Style, wines
Address: 1133 Hamilton Street Vancouver, BC V6B 5P6
5. Le Crocodile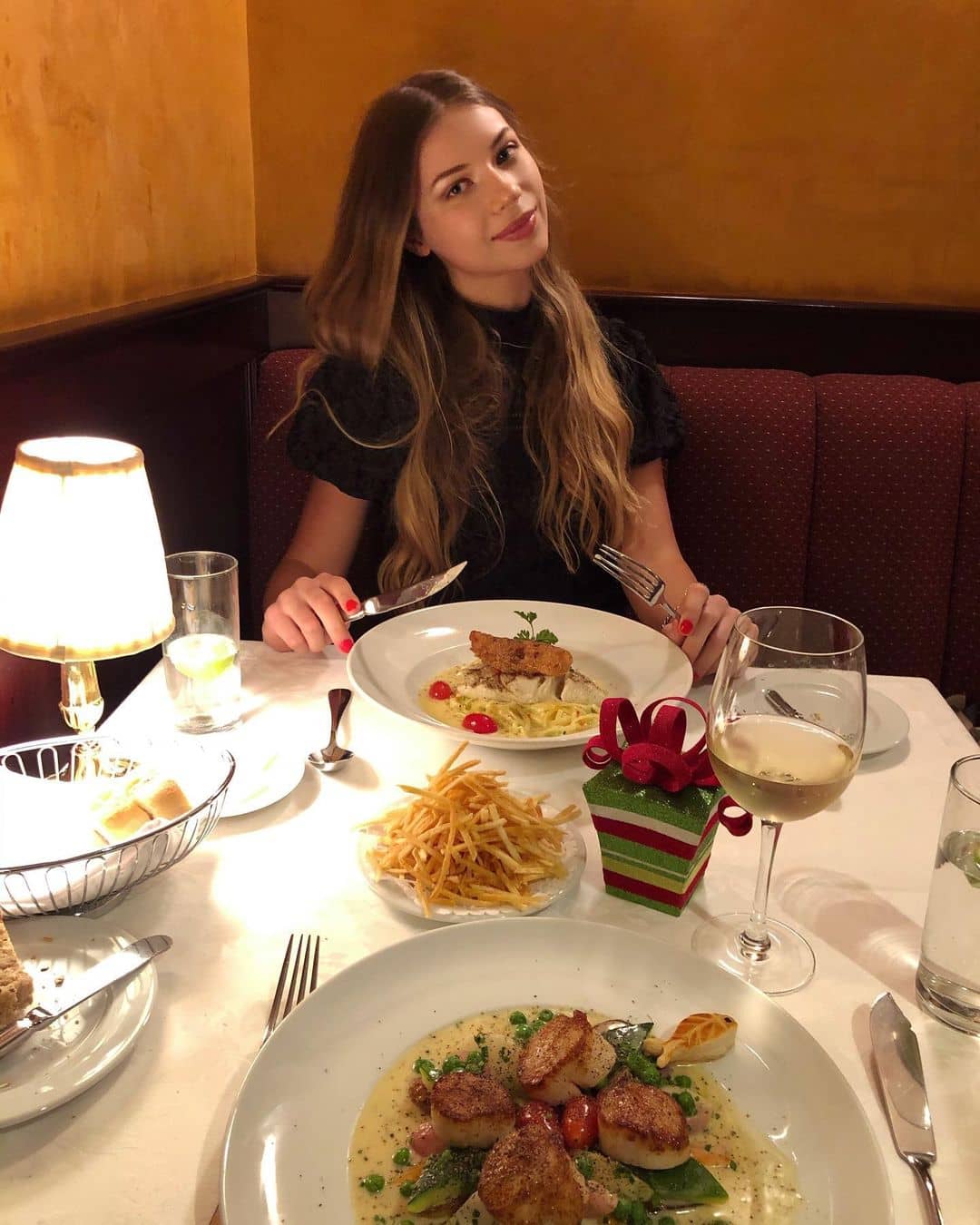 Get the true experience of authentic French cooking at Le Crocodile, one of the city's most acclaimed and visited restaurants. Le Crocodile is known for their excellent service, an extensive menu highlighting the best local produce and recommendations from their in-house sommelière, for the best pairing of food and wine. It's the ideal place for a romantic date, gathering of old friends, or celebrating a special occasion.
Get their Dover Sole, served with a Classic Beurre Blanc, or the Roasted Fraser Valley Duck Breast served with Pan-Seared Foie-Gras and an Apple Cider Reduction that will remind you of dinner at a cafe in Paris. The Lobster Tempura and Grilled Scallops are a treat and serve more as a main course, even though it's an appetizer. Everything on their extensive Dessert menu is luxurious and delicious, but we think their Mousse au Chocolat Maison is the perfect end to an idyllic dining experience.
What to order: Dover Sole, Roasted Fraser Valley Duck Breast, Lobster Tempura, Grilled Scallops, Mousse au Chocolat Maison
Address: 909 Burrard Street Vancouver, BC V6Z 2N2
4. Bacchus Restaurant & Lounge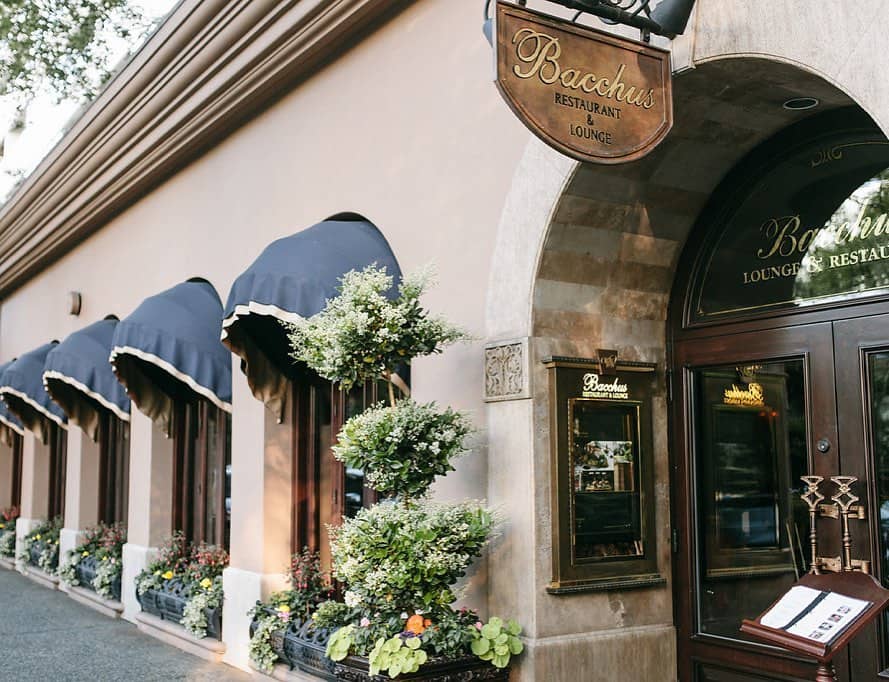 The aptly named Bacchus Restaurant has a team of ardent wine professionals working together to provide a wide variety of incredible local, classic, and new world wines to inspire every dining experience. They also create elegant European-inspired cuisine with fresh, regional ingredients and sustainably sourced seafood.
The Venetian decor and original artworks adorning the walls of this restaurant are truly breathtaking, and offer the perfect backdrop for a perfect meal.
Treat yourself to their Lavender & Cocoa Scented Foie Gras Torchon with apricot compote, queen of almonds, white port gelée & house made brioche.
Try out their Capellini with Lobster Fra Diavolo, or their must-try Half Rack of New Zealand Grass Fed White Stripe Lamb with polenta frita, caponata, toasted pine nuts, broccolini and salsa rossa.
What to order: Lavender & Cocoa Scented Foie Gras Torchon, Capellini with Lobster Fra Diavolo, Half Rack of New Zealand Grass Fed White Stripe Lamb
Address: 845 Hornby Street Vancouver, BC V6Z 1T9
3. Hawksworth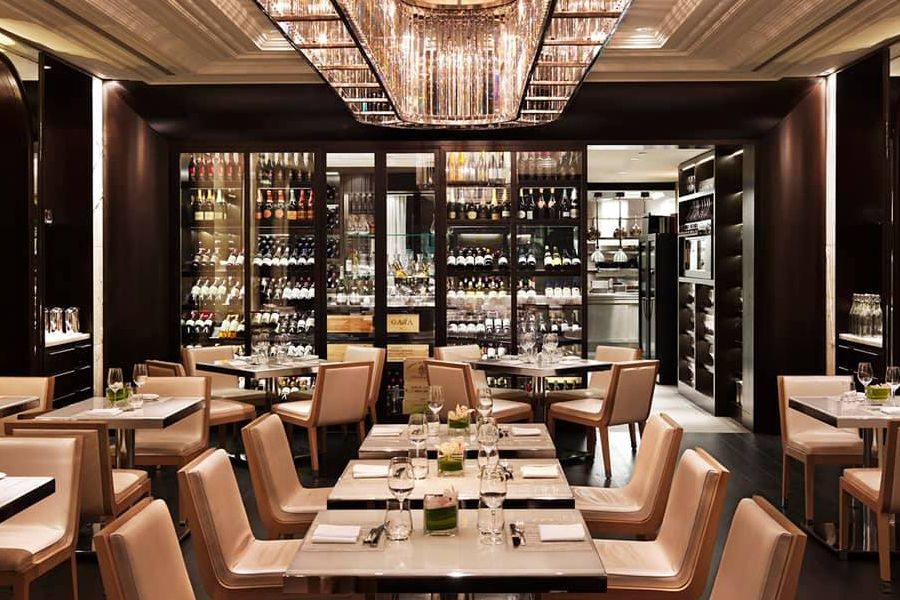 A fabulous spot for a classy evening or an elegant lunch, Hawksworth combines true sophistication and charm with fabulous cuisine and stunning plating.
Renowned for their excellent service and award-winning continental cooking, Hawksworth also boasts a vintage cocktail bar, and a private dining room for small groups, which makes a great option to celebrate any special event.
Stopping by for lunch? Try out their set 3 course meal, which varies every week to get the true sense of Hawksworth. In the mood for a little luxury? Get a sampling of their European Caviar or the Northern Divine Caviar.
A good starter here is the Apple & endive salad with blue cheese, walnut and stone fruit. For dessert, try the Hazelnut praline bar with milk chocolate and passion fruit ice cream.
What to order: 3 course meal, European Caviar, Northern Divine Caviar, apple & endive salad, hazelnut praline bar
Address: 801 W Georgia Street Vancouver, BC V6C 1P7
Website | Instagram | Facebook
2. Blue Water Cafe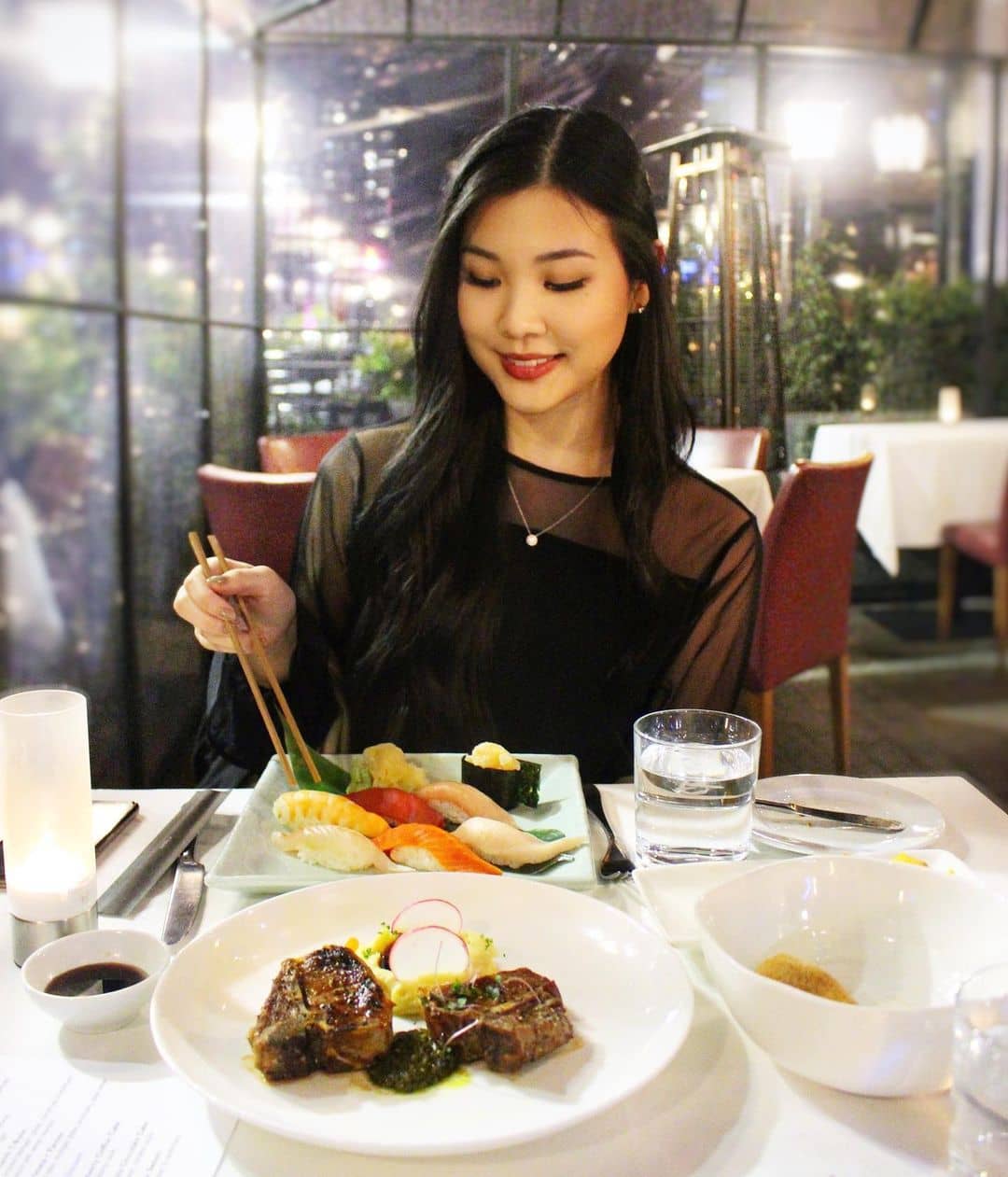 Known for being one of the best seafood restaurants in Vancouver, Blue Water Cafe always delivers quality seafood with exquisite flavour right to your table. Their Raw Bar features the authenticity and beauty of Japanese cuisine, and the kitchen at Blue Water Cafe is home to two state-of-the-art live tanks for fresh crabs, lobsters and prawns.
Pre-order their legendary Seafood Tower, which is two to three tiers of oysters, prawns, seared red tuna, salmon tartare, jellyfish scallop ceviche, clams, mussels and chilled lobster. The Sablefish with miso sake glaze, and baby bok choy is divine.
We also recommend the Yellowfin Tuna, with yellow and red pepper piperade served in a crispy potato nest. If you love meat, go for their Beef Tenderloin, or Kobe Ribs.
What to order: Seafood Tower, Sablefish, Yellowfin Tuna, Beef Tenderloin, Kobe Ribs
Address: 1095 Hamilton St Vancouver, BC V6B 5T4
Website | Instagram | Facebook
1. Elisa Steakhouse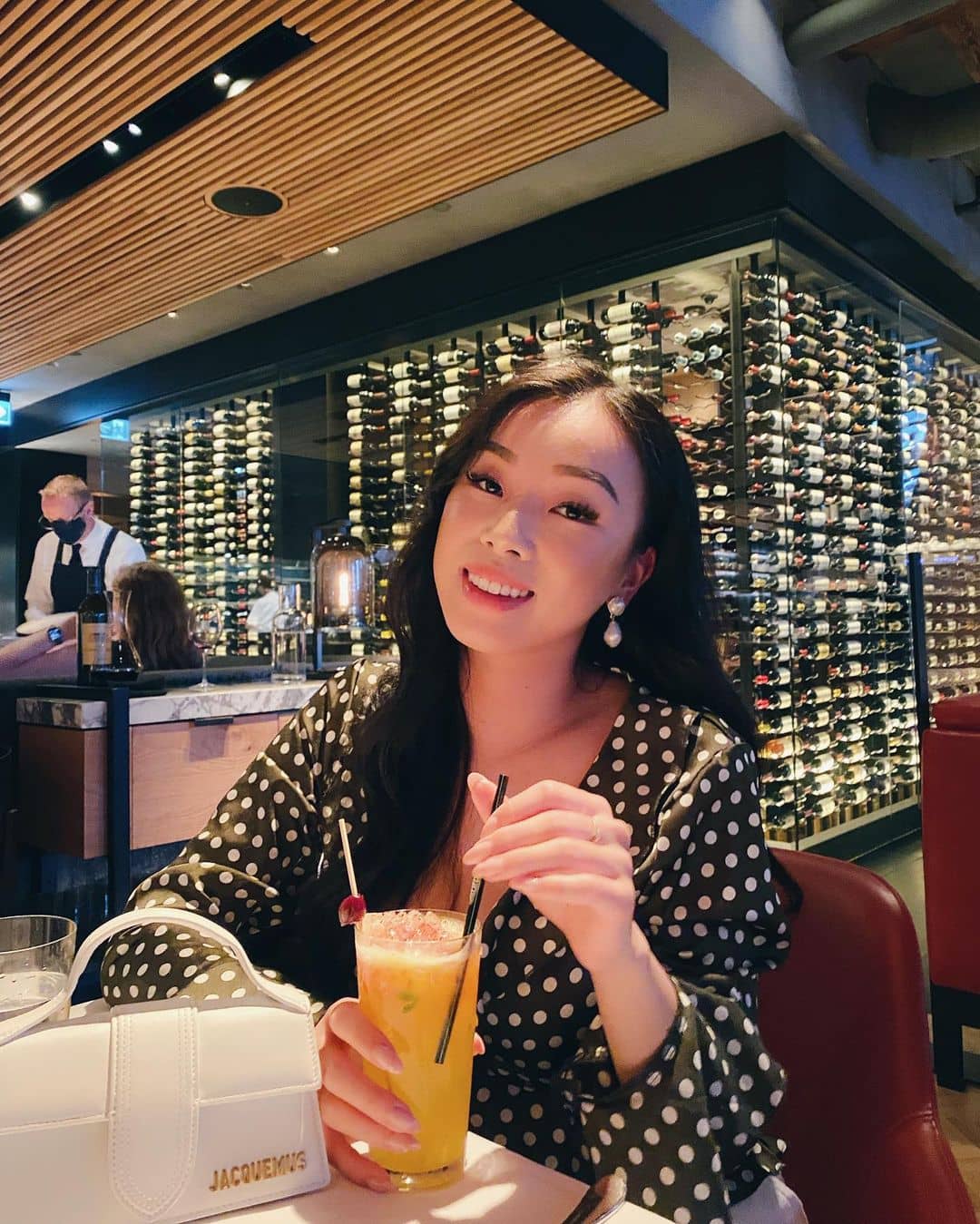 Sophisticated and charming, Elisa is perfect for an indulgent experience, and makes it to every 'Best' list. With a unique and feminine take on the signature steakhouse experience, this spot features a Grillworks Infierno wood-fired grill. The entire team at Elisa is committed to making your visit a memorable one, and the loyalty and love shown by the patrons that frequent Elisa is a tribute to that.
Enjoy some wine from their award-winning wine list, or enjoy their luxurious Incandescent cocktail, with Don Julio Blanco Tequila, amaro, Lillet and lemon. Order the 12 oz Ribeye, that's grilled to perfection and melts in your mouth. For dessert, Pastry Chef Rosaylnn Vu's Baked Alaska is a visual treat, and packed with rich flavour.
What to order: Don Julio Blanco Tequila, amaro, Lillet and lemon, 12 oz Ribeye, Baked Alaska
Address: 1109 Hamilton Street Vancouver, BC V6B 5P6
Website | Instagram | Facebook
That wraps up our list of the best fine-dining restaurants in Vancouver. We hope you try a few out on your next date night or special occasion. If you're in the mood for some coffee after, check out our list of the Best Coffee Shops in Vancouver to get your caffeine fix.
How We Create Our "Best" Lists
All Noms Magazine's "best" lists are created using multiple factors and signals to help readers find the best restaurants, things to do, and places to stay at. Some of these factors and signs include personal experiences, correspondence with locals, and compiling experiences from review sites.
Each list is also created to be balanced (in terms of price, cuisine type, ambiance, and more) as possible. This means that the lists are not specifically created in ranking order. You should be comfortable picking from any of the spots on the list and generally have a good time. But of course, YMMV (your mileage may vary) and everyone may have different experiences/palates.