Looking for the best fine-dining restaurants in Seattle?
Luckily for you, there are a lot of fine dining and upscale options in Seattle.
From the juiciest steak to the most luscious lobster, you'll surely have THE meal of your life.
Here is our list of the 13 best fine dining restaurants in Seattle for you to splurge on a fancy dinner.
1. The Capital Grille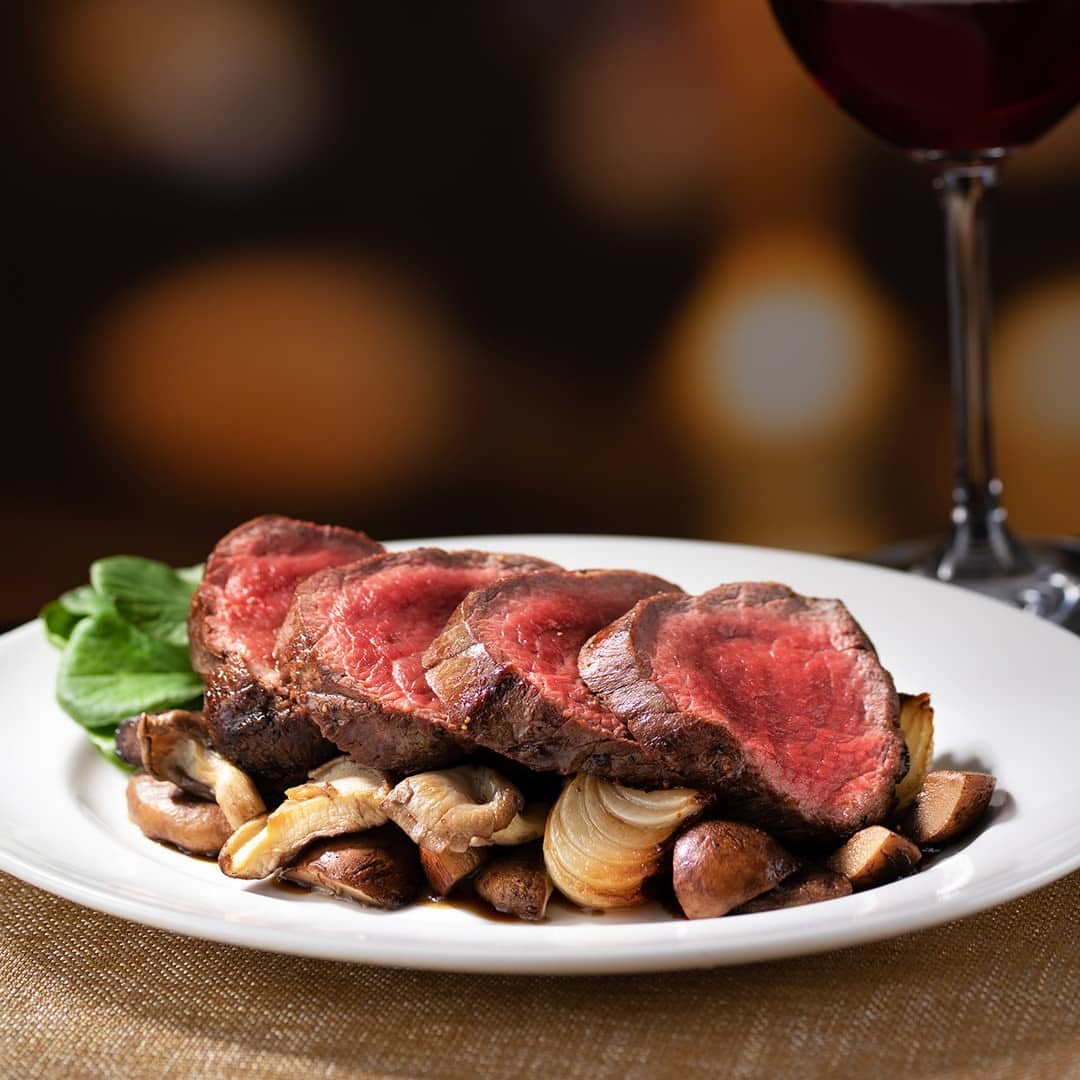 From the moment you step into The Capital Grille, you'll be embraced by the experience of comfortable elegance.
With African mahogany paneling and Art Deco chandeliers providing warmth, this steakhouse aims to impress. Its floor-to-ceiling wine kiosk is home to 3,500 bottles, allowing an extensive wine list of 350 selections.
If you're looking for a restaurant that will give you a day to remember, The Capital Grille is more than happy to welcome you with open arms.
For starters, their Lobster Bisque soup is a solid 10. A french onion soup filled with big chunks of lobster, this dish is bursting with the buttery, savory deep flavor of lobster.
It has a subtle hint of umami meatiness and sweetness that highlights the flavor of its main ingredient.
Very tender cut beef paired with poached lobster tails and a butter sauce, the Seared Tenderloin with Butter Poached Lobster Tails will give you an experience of a lifetime.
What to order: Lobster Bisque, Seared Tenderloin With Butter Poached Lobster Tails,
Address: 1301 4th Ave, Seattle, WA 98101
Website | Instagram | Facebook
2. Canlis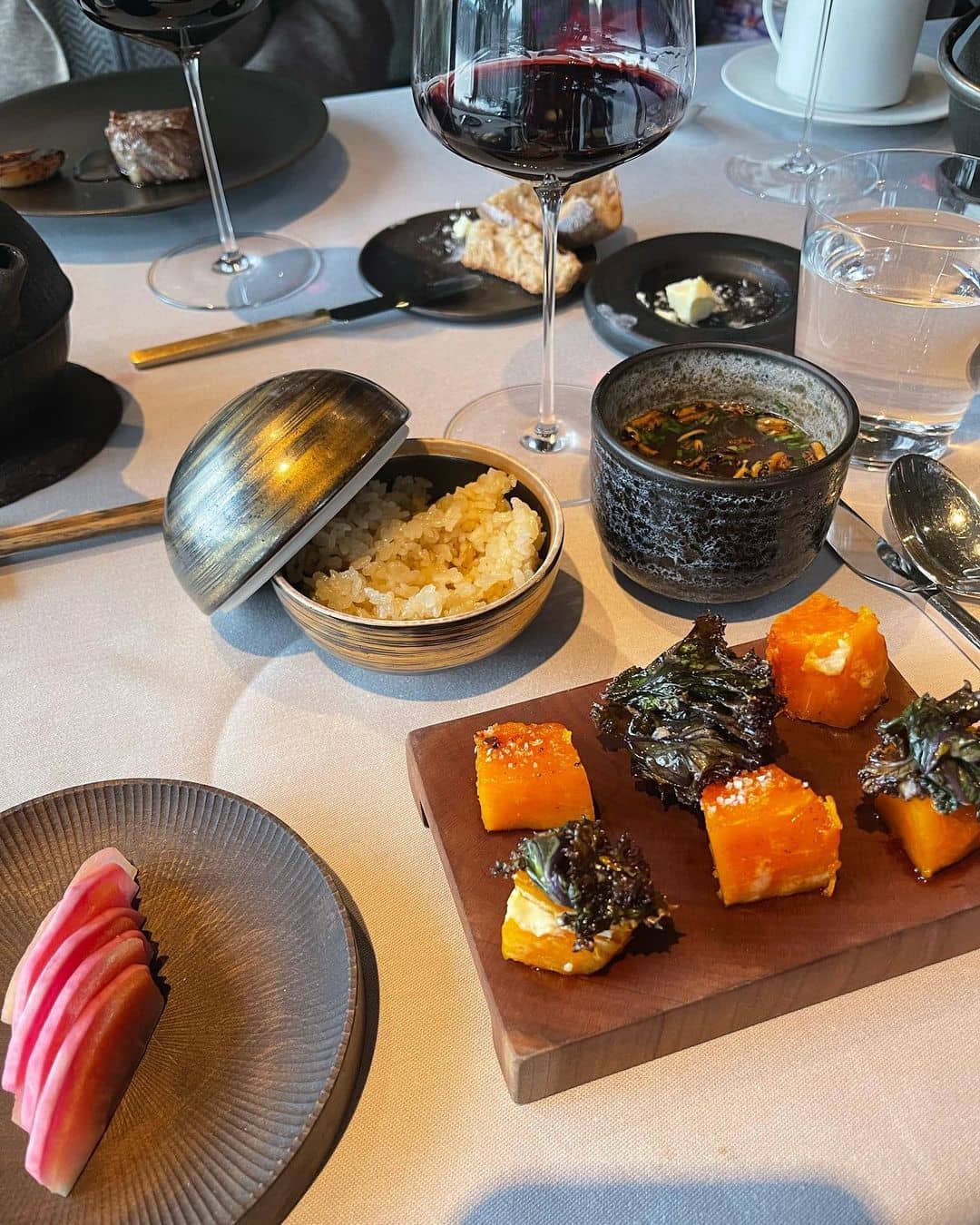 No Seattle fine dining guide would be complete without a mention of Canlis, an award-winning stalwart standby for special occasions and wowing visitors.
Once enter Canlis, you'll be experiencing a whole new level of seafood with a Japanese influence on the menu.
Canlis is serving a multi-course dining experience where you choose three of the available courses, and of course, they'll surprise you with some unexpected side dishes as well!
Some highlighted items include Manila clams, grilled sablefish with matsutake mushrooms, Dungeness crab salad, winter luxury pumpkin, and so on.
Enjoy your meal paired with appropriate glasses of wine from the spectacular Canlis cellar as they are one of only 85 restaurants worldwide to have received the "Grand Award" for its wine collection.
What to order: Multi-Course Dining Set
Address: 2576 Aurora Ave N, Seattle, WA 98109
Website | Instagram | Facebook
🍕 Are you a foodie? Check out these top-rated Seattle food tours!
3. Eden Hill Restaurant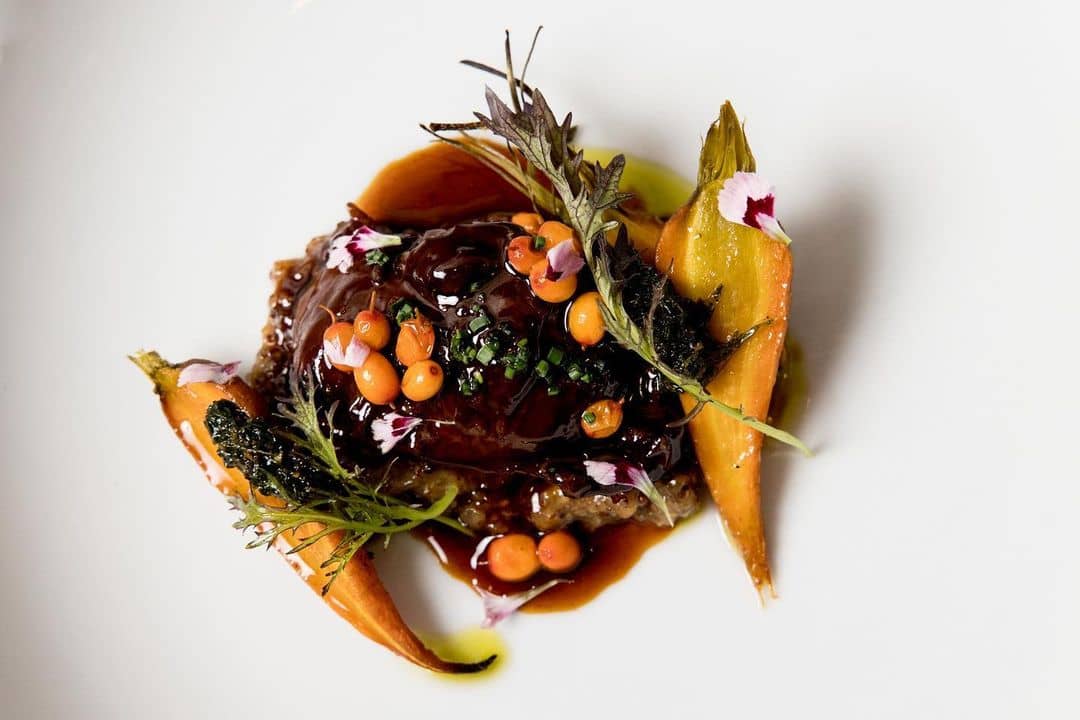 A neighborhood hotspot with a reputation for one of the best tasting menus in Seattle, Eden Hill restaurant serves innovative American cuisine. They have a seasonal menu of small plates, entrees, and desserts.
The restaurant is cozy and brightly lit, as if you're out on a sunny day, even indoors.
Food, flavor, service, and ambiance— Eden Hill Restaurant has it all.
Every dish in Eden Hill has decorative flowers that match its theme. The Pig Head Candy Bar is the chef's favorite.
It's a sweet pig head meal with pear, pickled merlot cabbage, and hot serrano peppers that give it a spicy kick. The taste is significantly elevated due to the candy bar-like shells.
Make sure to save room for dessert as their Foie Gras will undoubtedly tempt you to lick the bowl clean. The combination of foie gras and cake batter is so unexpectedly splendid.
What to order: Crispy Pig Head Candy Bar, Foie Gras Cake Batter
Address: 2209 Queen Anne Ave N, Seattle, WA 98109
Website | Instagram | Facebook
4. Copine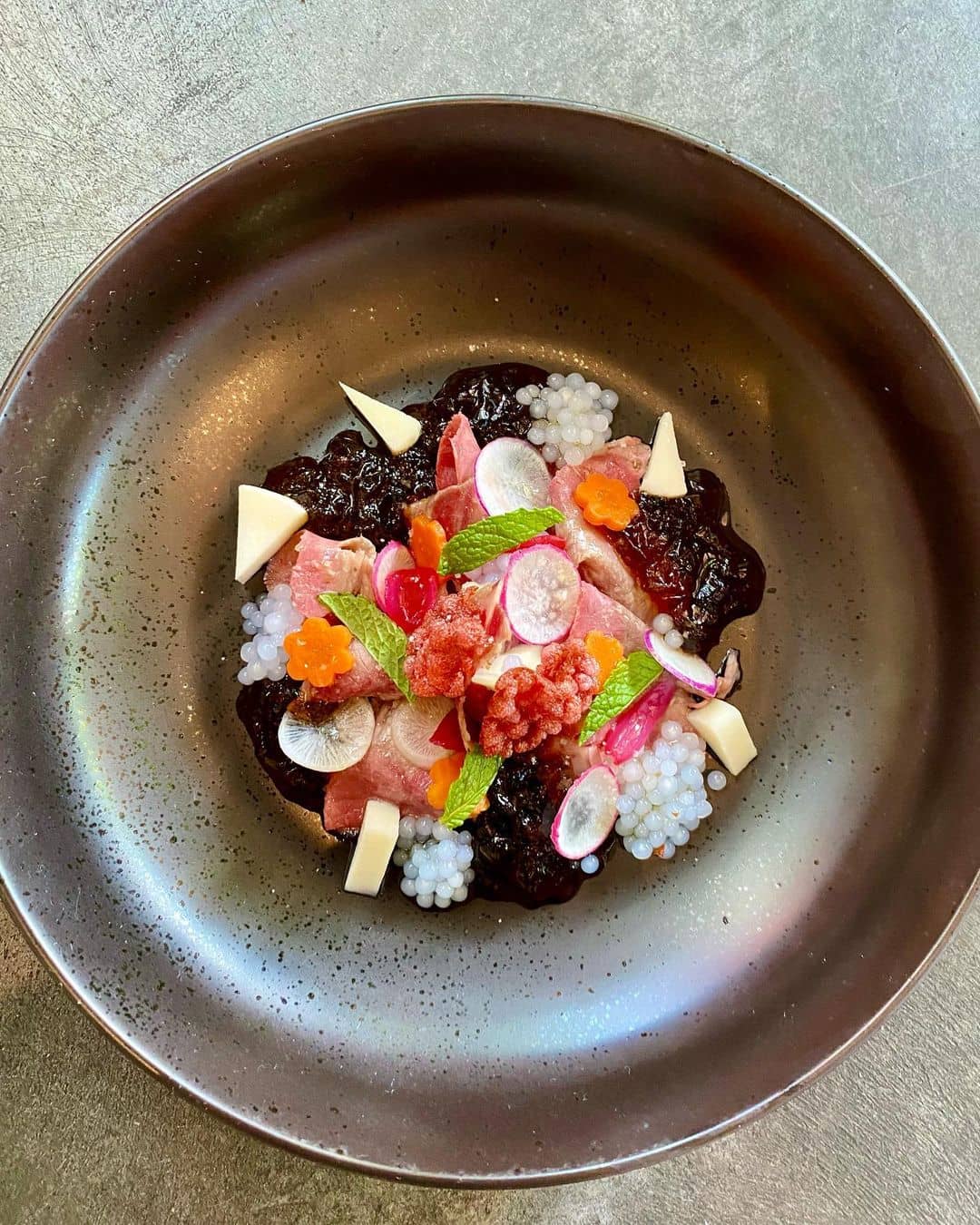 Copine is a lovely restaurant located in the heart of Ballard. They serve fancy meals with a twist that keeps them different from the rest.
Stepping inside the restaurant, you'll be greeted by a very romantic atmosphere with candles lit on each table— the perfect place for a dinner date.
For dine-in, they only accept reservations, so make sure to book ahead.
Contemporary American cuisine made with classic French technique, Copine prioritizes attention to detail in each dish.
The Lemongrass Soup, although an appetizer, is a highlight in itself. The burst of aromatic, zesty flavors as a taste cleanser makes it an excellent starter.
For seafood lovers, the Tuna Tartare and Sablefish are both highly recommended. The former's rich buttery flavor makes a delightful dish with a slightly sweet and tangy taste.
What to order: Lemongrass Soup, Tuna Tartare, Sablefish
Address: 6460 24th Ave NW, Seattle, WA 98107
Website | Instagram | Facebook
5. Ruth's Chris Steak House
The famous upmarket steakhouse chain known for mouthwatering, butter-topped beef is now in Seattle!
Ruth's Chris Steak House specializes in serving prime steaks that are seared to perfection. The place is massive, and every corner is luxuriously thought out well.
The perfect steak, warm hospitality, and a sophisticated atmosphere; what else screams fine dining more than this?
The Petite Filet, cooked whichever you prefer, is the best steak you'll ever have in your life.
Never again will you get any steak other than this magical goodness. Not only is it thoughtfully prepared and tender, but the portion size is also perfect!
Cooked with bacon and honey butter, their Roasted Brussel Sprouts are wonderfully charred with an impeccable smoky flavor.
What to order: Petite Filet, Roasted Brussel Sprouts
Address: Grand Hyatt Hotel, 727 Pine St, Seattle, WA 98101
Website | Instagram | Facebook
6. Il Nido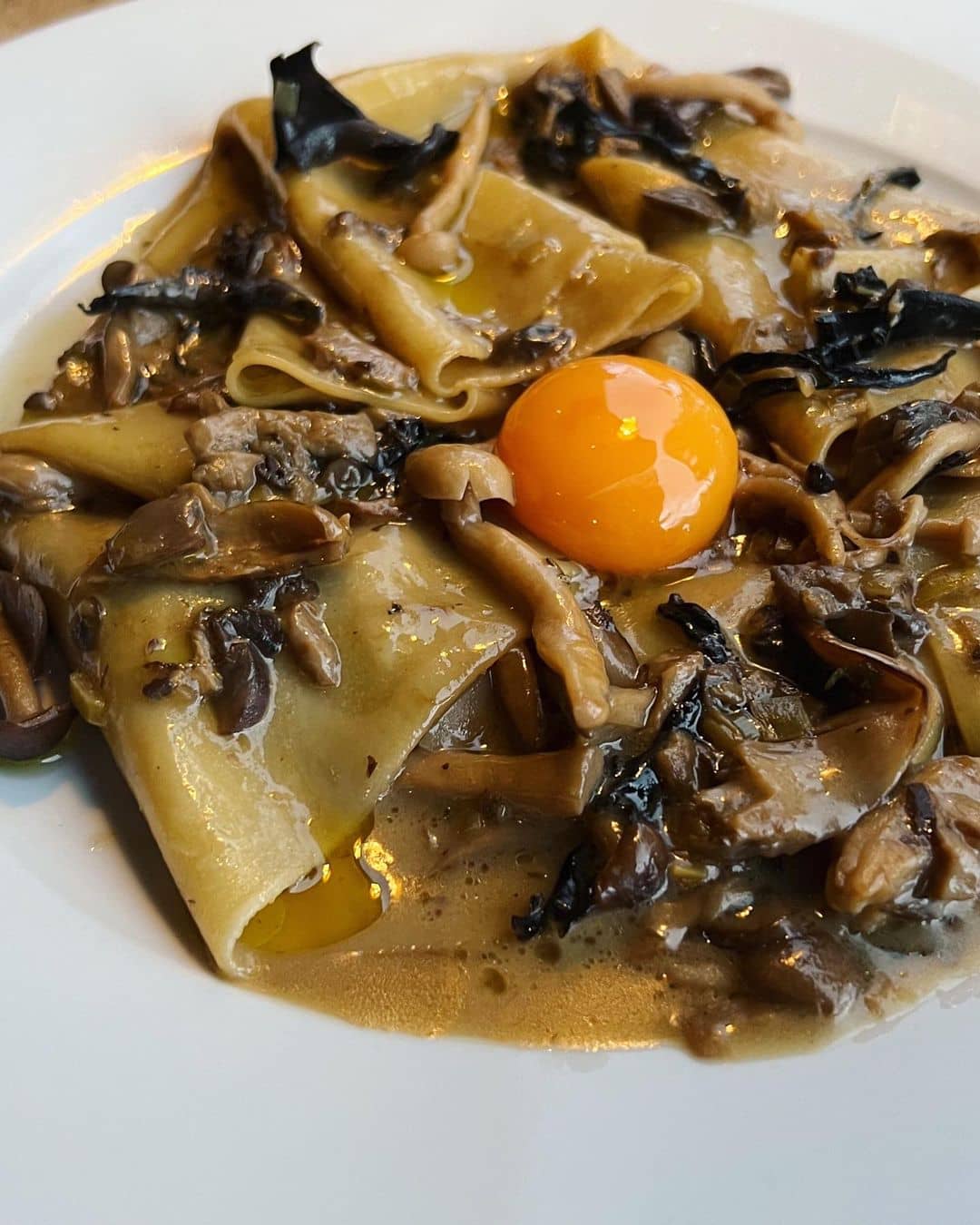 Il Nido is a stylish log cabin in a homestead by the Alki beach, that serves some of the best Italian food in town.
Pair that with their extensive wine list, and you're in for a scrumptious meal.
Dimly lit with soft lighting and a cozy setting, this is the perfect place to celebrate a special occasion.
For starters, the Burrata salad joined with the Prosciutto, is phenomenal. Fresh and light, the Prosciutto is elegantly delicate and has the right amount of saltiness that goes well with the fresh burrata.
You can tell both dishes were thoughtfully composed with only the best ingredients.
The Bucatini at this restaurant is the kind of pasta where the flavor gets better and better with each bite.
What to order: Burrata, Prosciutto di Parma, Bucatini
Address: 2717 61st Ave SW, Seattle, WA 98116
Website | Instagram | Facebook
7. Art of the Table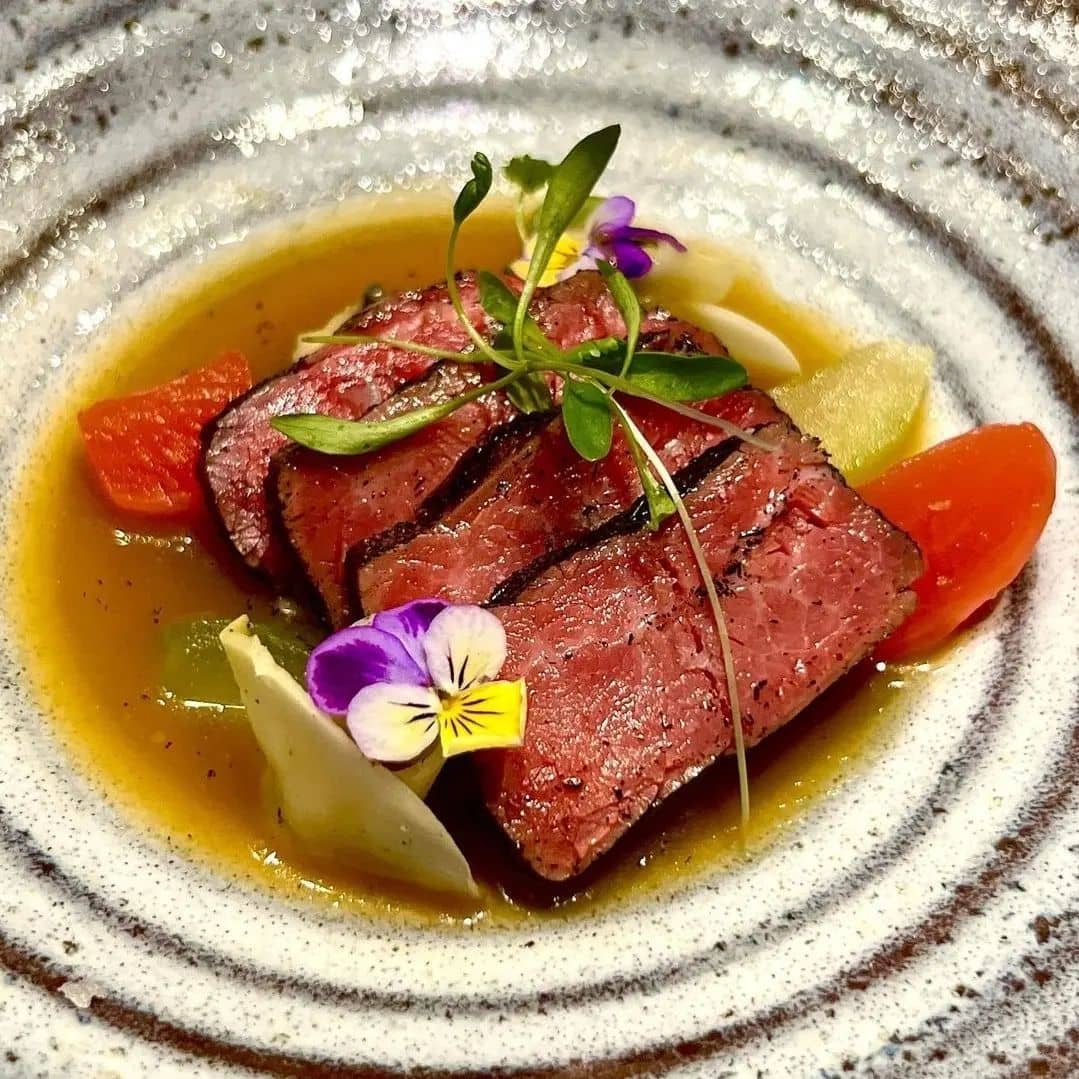 Art of the Table displays an exceptional level of creativity and technical mastery that's obvious in all of their dishes.
Their food is constantly changing and evolving, getting better and better every time.
Once you step inside the restaurant on a big corner space on the ground floor of an apartment building, there's a pleasant, quiet bustle with people clearly enjoying their food.
At Art of the Table, embark on a gastronomic odyssey with their 5-course tasting menu that will tantalize your senses.
Each dish is a carefully crafted masterpiece, blending unique ingredients and innovative techniques to give you THE dining experience of a lifetime.
With a changing menu that showcases the best of the season, expect only the best of the best here.
From the first bite to the last, you'll be swept away by the culinary artistry that defines Art of the Table, making it a must-visit destination for any food enthusiast.
What to order: 5-Course Tasting Menu
Address: 3801 Stone Way N Suite A, Seattle, WA 9810
Website | Instagram | Facebook
8. Sushi Kashiba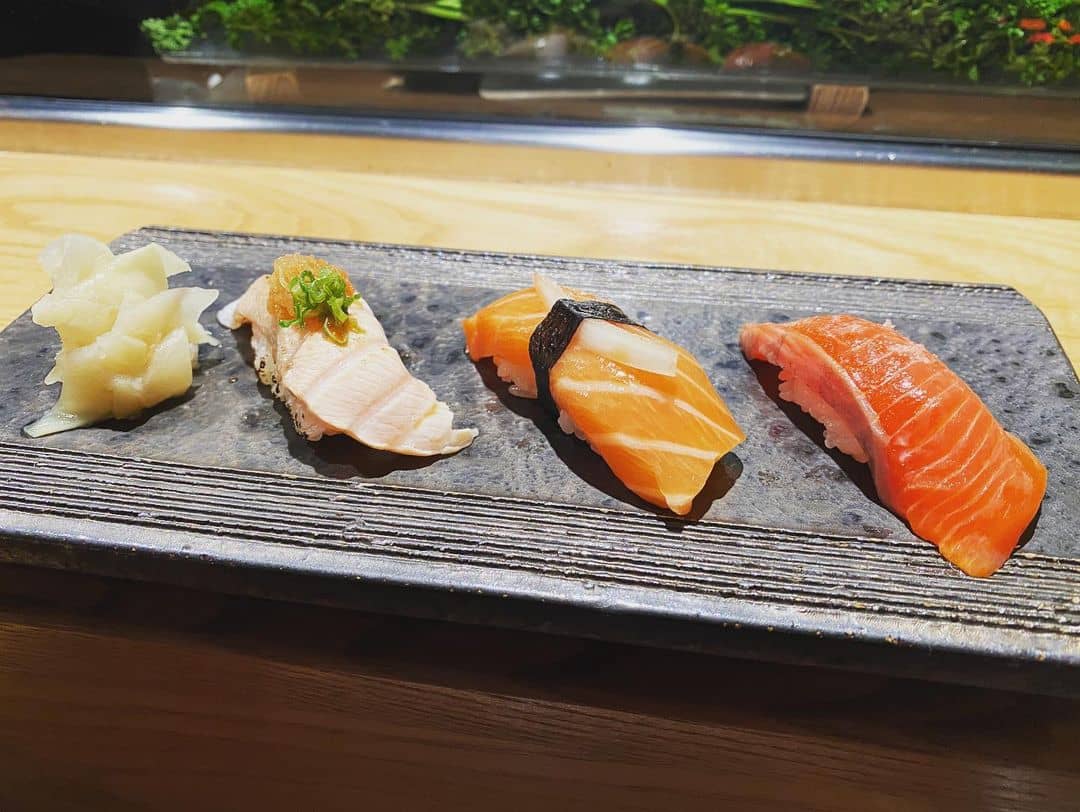 Sushi Kashiba has long been heaven for all raw-seafood lovers in Seattle, serving Japanese cuisine of the highest standards, using sustainable seafood from the region in a cozy, elegant ambiance.
The Sashimi Tuna Poke is definitely the first to try since it's the favorite one from this seafood house.
Each cubed tuna sashimi is fresh and delightful, and the house poke sauce adds a nice savory kick to the dish. What a way to start a meal!
Continue with the Black Cod Kasuzuke, which is once featured in The New York Times, marinated in sake and miso paste, which gives it a deep savory flavor, along with a hint of sweetness and richness.
You can also have Sunomono Salad as a side dish, with daily-selected seafood, sliced cucumber, and seaweed in dashi vinegar.
What to order: Sashimi Tuna Poke, Black Cod Kasuzuke, Sunomono Salad, Chawan Mushi
Address: 86 Pine Street Suite #1, Seattle, WA 98101
Website | Instagram | Facebook
9. Archipelago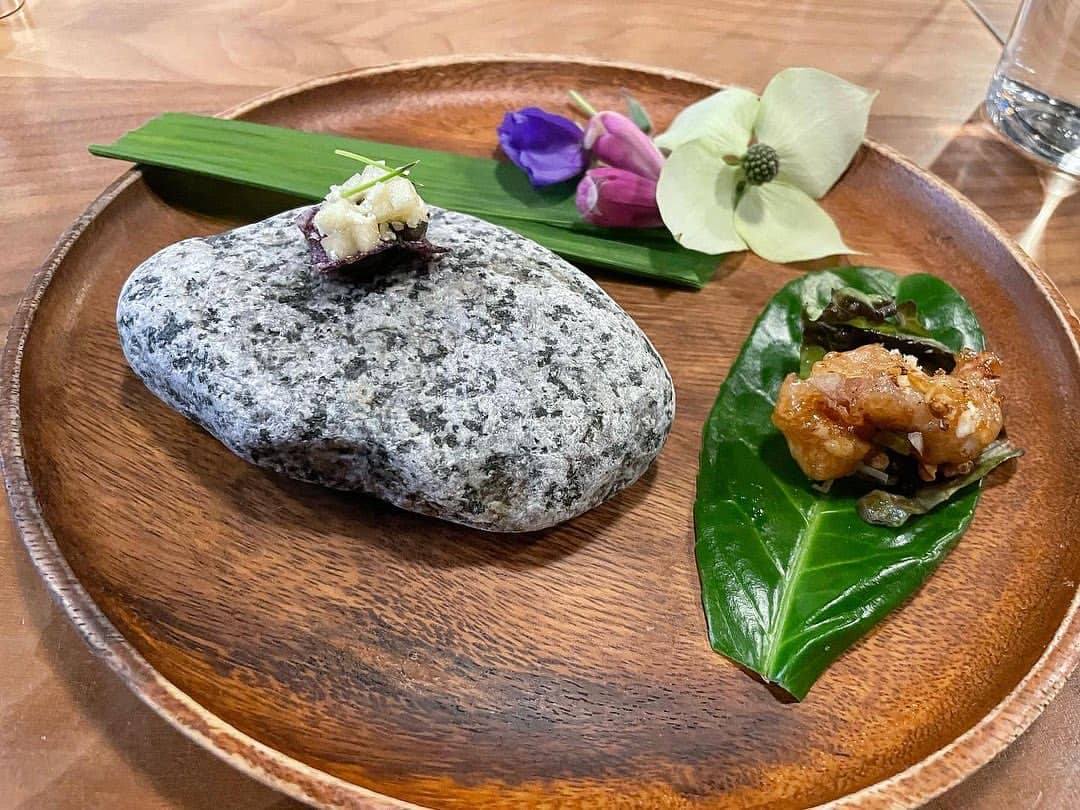 Archipelago is an upscale Filipino restaurant that offers outstanding Filipino food, and everything, down to a torched pine garnish from the owners' backyard.
Each dish comes with an explanation about how it connects to Filipino history when it is served, which can make your meal extremely memorable and unique!
Take a journey to explore their cuisine with the Seasonal Tasting Course.
The course consists of either Lechon or seared ribeye with some wild Oregon rice, and the highlight of this course is the incredible banana ketchup made with caramelized squash.
The Sinigang features a plum, green apple, or rhubarb broth instead of the traditional tamarind broth, which is way more pleasant yet still flavorful.
The dining course might take you up to 2 hours, but trust us, you'll feel relaxed and enjoy all the way through.
What to order: Seasonal Tasting Course
Address: 5607 Rainier Ave S, Seattle, WA 98118
Website | Instagram | Facebook
10. Aerlume Seattle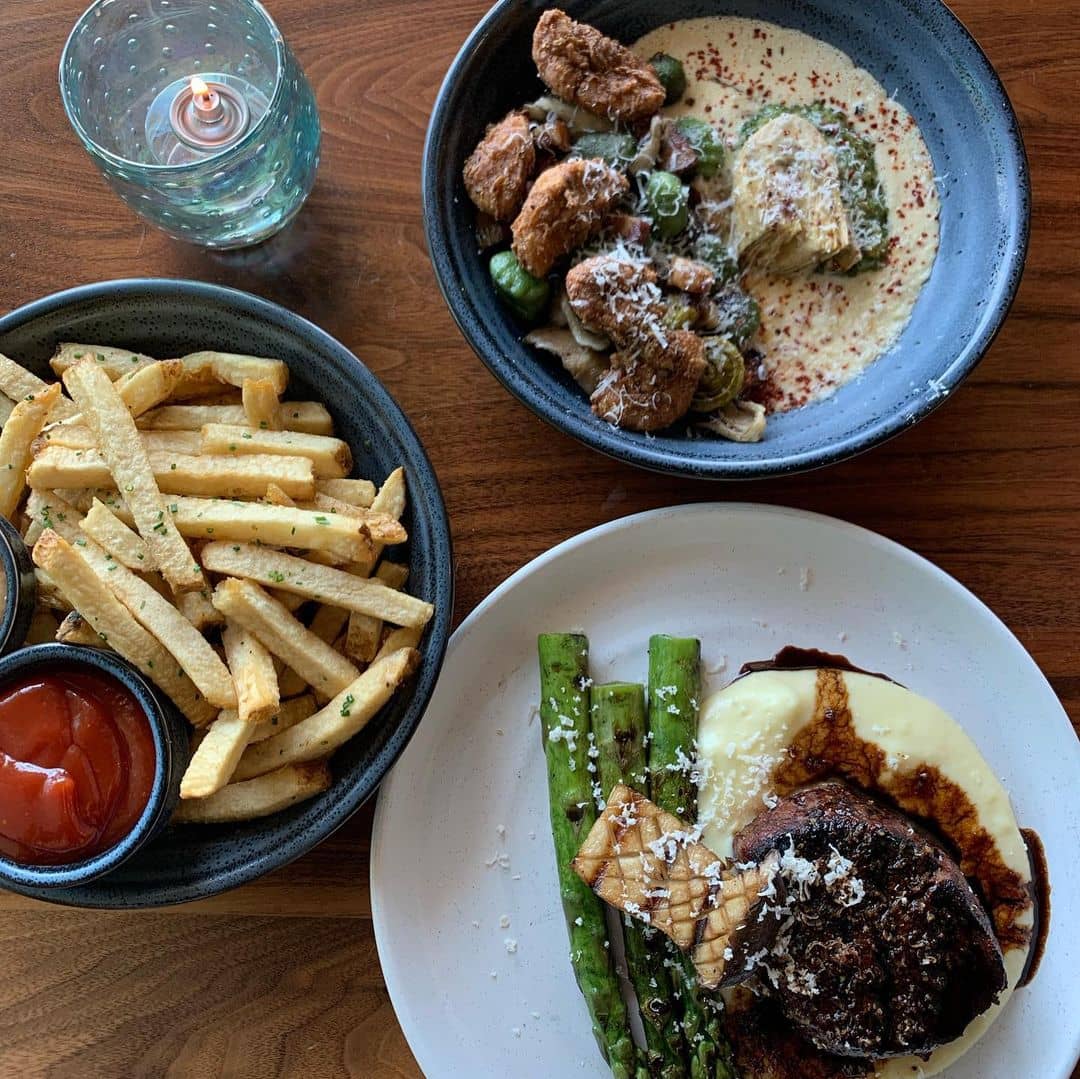 A quaint patio with the most magnificent views of Puget Sound, Aerlume Seattle brings you the ultimate fine dining experience.
This restaurant proudly partners with local farms, using only the most refined ingredients. They have a romantic, modern, and cozy vibe— complete with glass fire pits.
We highly recommend visiting at around sunset to enjoy a fantastic view.
The Heritage Berkshire Farms Pork Shank is tender in its purest form. It's so soft that the meat instantly peels off the bone.
Once you taste it, this dish will have you dreaming of it every night.
Another stellar dish that people rave about, their Dungeness Crab Lettuce Wraps come in generous portions that will fill you up with a salty, sweet flavor.
What to order: Heritage Berkshire Farms Pork Shank, Dungeness Crab Lettuce Wraps
Address: 2003 Western Ave Suite C, Seattle, WA 98121
Website | Instagram | Facebook
11. Bateau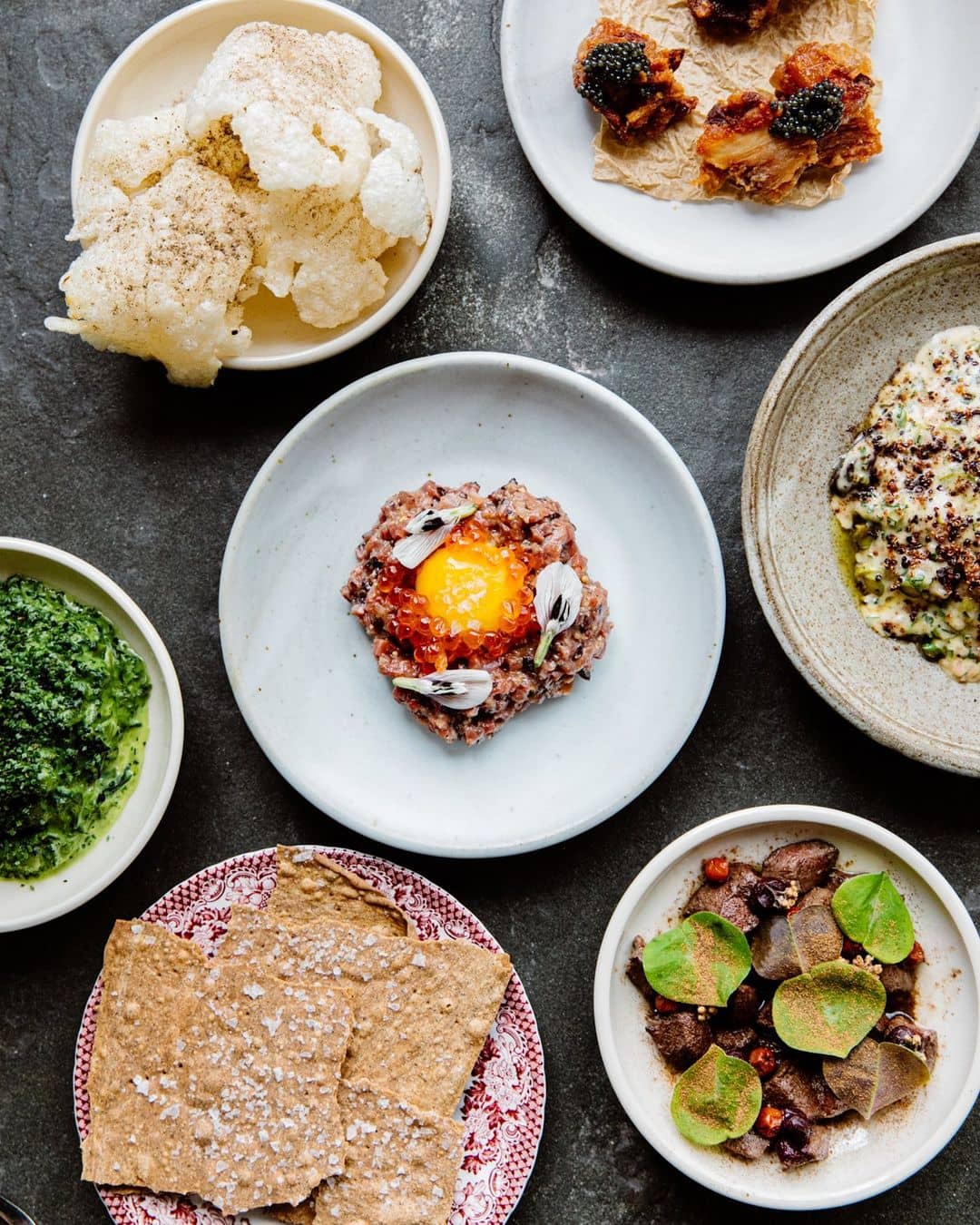 A classy, contemporary steakhouse that serves sustainable cuts from a local farm, Bateau is a high-end restaurant with excellent quality food and service.
The place has a relaxing chic vibe with large chalkboards containing different cuts of meat based on availability.
Start your meal with a signature Bateau Salad that has a pleasant vinegar flavor. The tanginess of the vinaigrette paired with the chickpeas creates an explosion of flavors and textures.
When it's available, cop the Petite Top Sirloin for a perfect blend of dense filet and leaner sirloin. The bone marrow butter is a splendid addition that brings out the meat's flavor.
What to order: Bateau Salad, Petite Top Sirloin
Address: 1040 E Union St, Seattle, WA 98122
Website | Instagram | Facebook
12. Spinasse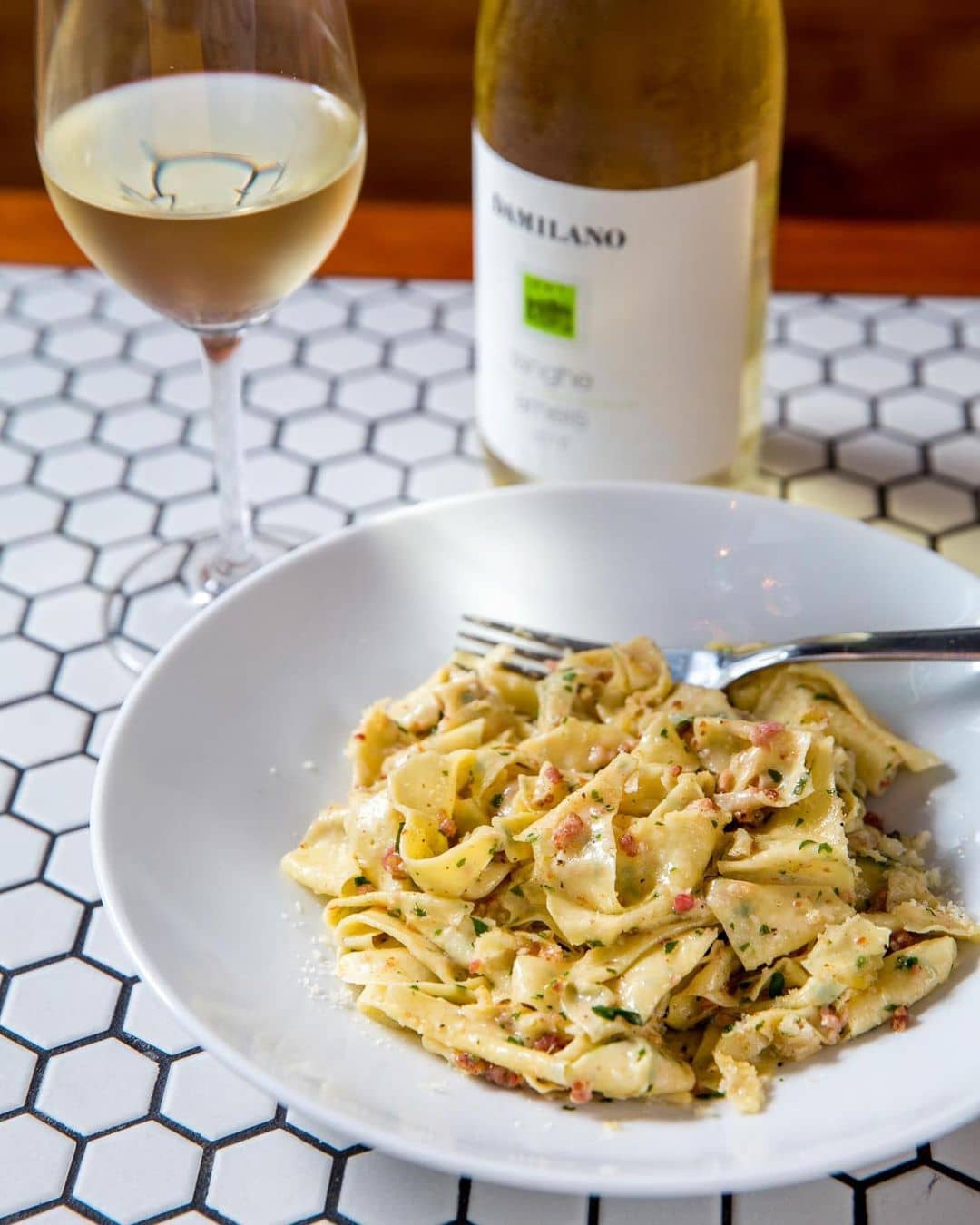 An escape from the hustle and bustle of a big city like Seattle, Spinasse offers an intimate and wonderful Italian restaurant experience like no other.
Once inside, you'll discover yourself admiring the rustic and charming vintage-like interiors that look exactly like what you'll find in Italy.
We recommend sitting in the bar area for the best kitchen view and seeing all the magic happen.
An extremely fine pasta made with extra egg yolks and garnished with a simple sage butter sauce, Spinasse's Tajarin Con Burro e Salvia is a must-order for those who want decadent and rich-flavored pasta.
Spinasse's Cavatelli Al Ragu Di Spugnole will transport you to a world of flavor. The handmade cavatelli pasta harmonizes perfectly with a luxurious morel mushroom ragu.
What to order: Tajarin Con Burro E Salvia, Cavatelli Al Ragu Di Spugnole
Address: 1531 14th Ave, Seattle, WA 98122
Website | Instagram | Facebook
13. Ascend Prime Steak & Sushi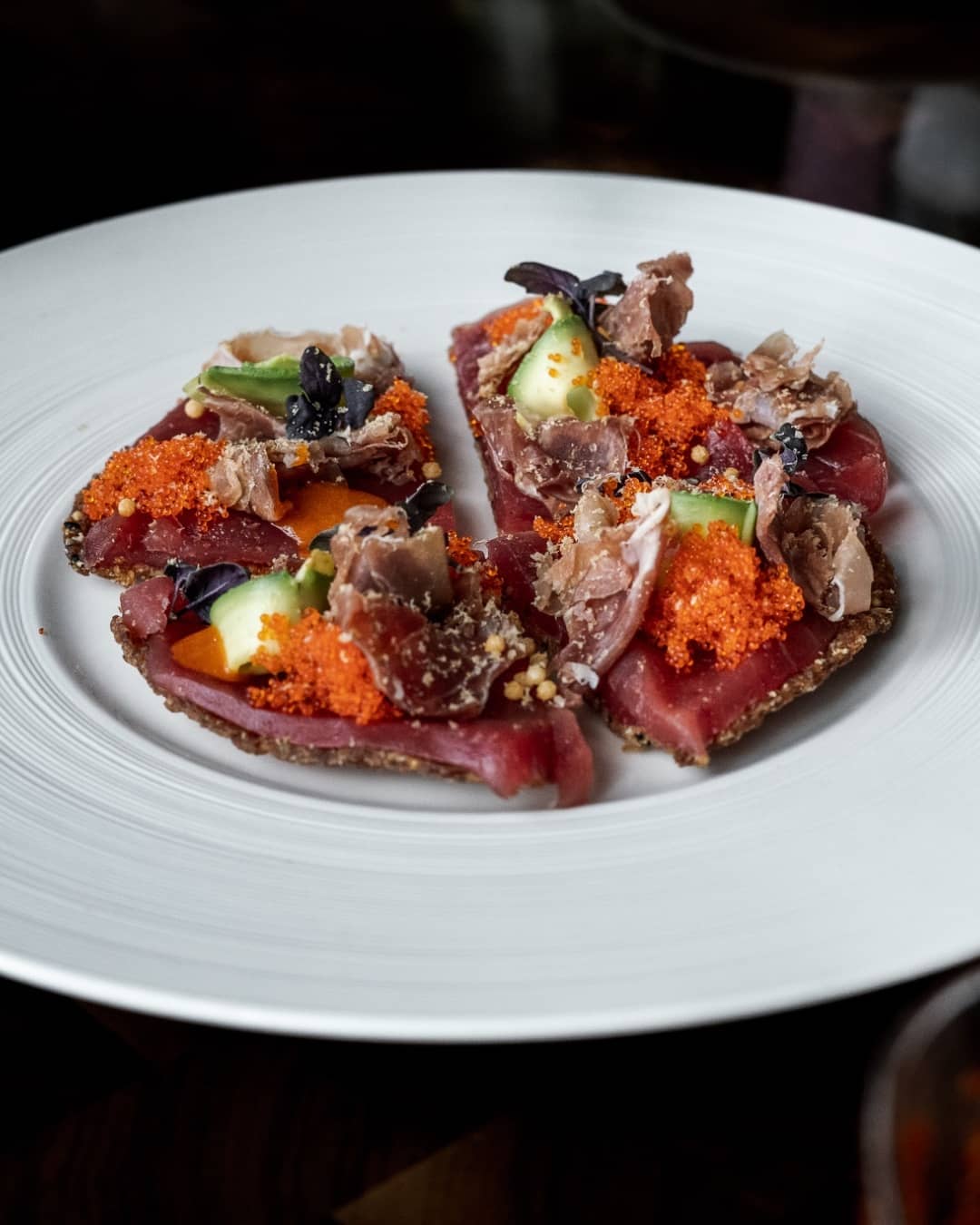 Ascend Prime Steak and Sushi is a contemporary, Asian-influenced restaurant where you can taste aged prime beef, premium seafood, sushi, and more, admiring the breathtaking views of Bellevue from the 31st floor.
The Hamachi Truffle Roll from Ascend's Lounge menu is delightful in every bite, making you want to go for another piece right away.
The addition of shaved truffle and truffle aioli contributes to the evident, without being overwhelming, truffle flavor.
Even if you've never been a huge fan of steak, the Filet Mignon preparation here at Ascend will leave you speechless (in a good way!).
The meat is extremely tender and flavorful, and the miso demi-glace adds an intense richness to it.
Magic Mushroom – the restaurant's signature dessert that gets sold out minutes after the doors are opened for dinner service.
What to order: Hamachi Truffle Roll, Filet Mignon, Magic Mushroom
Address: 10400 NE 4th Street, Suite 3100, Bellevue, WA 98004
Website | Instagram | Facebook
Whether fast-food, high-end or super cheap eats, Seattle's culinary scene has something to offer for everyone.
If you're still undecided, check out our list of the best restaurants in Seattle for more restaurant recommendations.