Looking for the best Fremont restaurants? Well, you're in the right place!
The fun and quirky Fremont WA neighborhood offer not only unique landmarks and a great local shopping scene but also some of the best food in Seattle.
Whether it's a pizza hotspot, a fancy sandwich shop, or an all-day diner with a disco hallway, you'll surely find a spot to like in Fremont.
We've compiled 15 of the best Fremont restaurants for you to indulge in. 
1. Kamonegi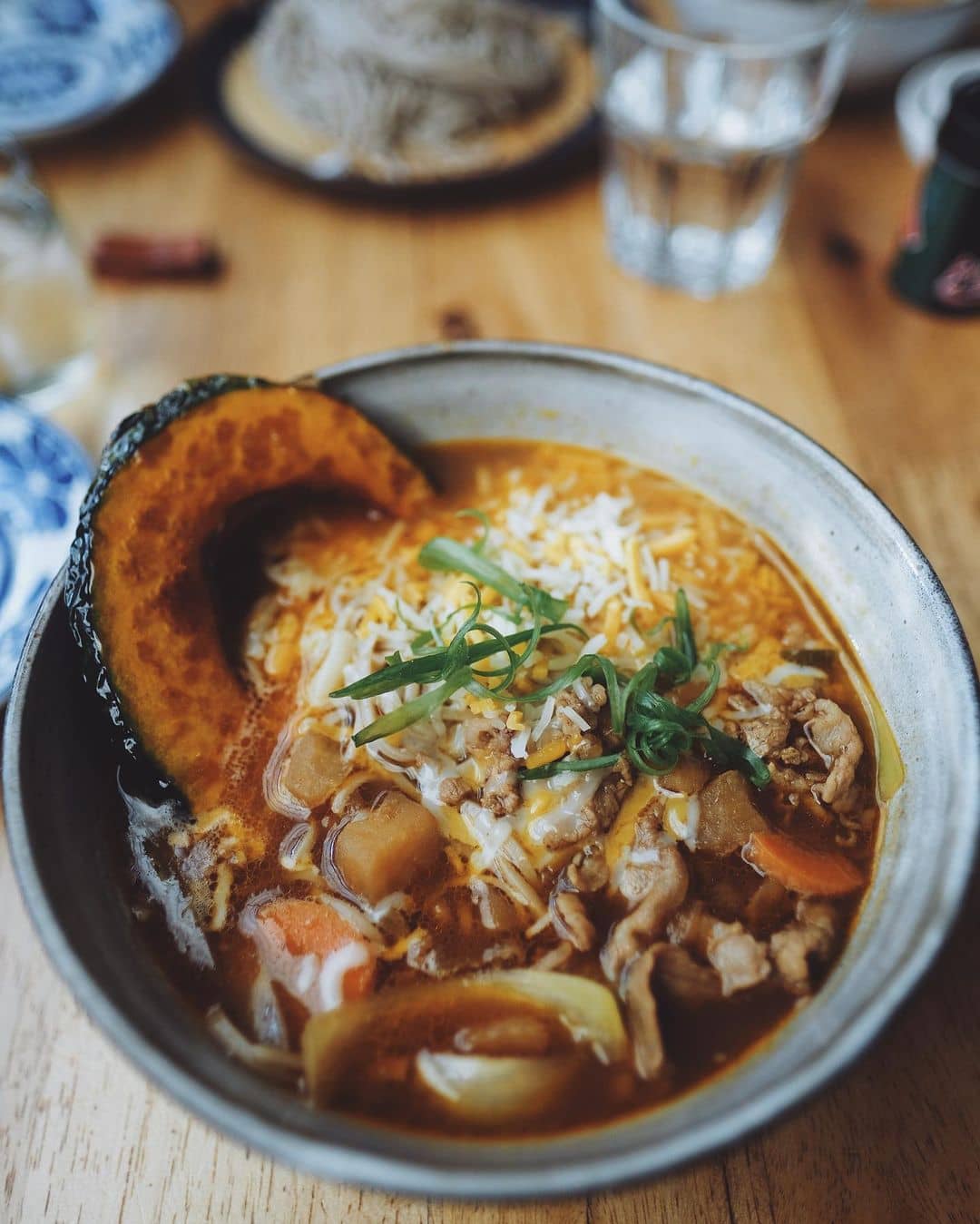 Kamonegi is a tiny, crooked warren of shadowy rooms trimmed in wood that serves the best soba noodles and Japanese food in Seattle.
A meal at Kamonegi is absolutely memorable, not only for its relaxed mood where you could feasibly wear sweatpants while knocking back that fresh sea urchin but also for its bold, creative chef who creates the signature soba noodles.
Kamonegi is all about comfort, loveable soup combined with unexpected pairings such as fried satsuma yam dressed with honey and gorgonzola, and even extends to tempura-fried Oreos.
They all have magnificent taste profiles and wonderful presentations!
Otherwise, you can try out their non-soup items, like the phenomenal Kabocha Tempura arches tossed like chicken wings in a sticky duck demi-glace, delicately topped with custardy uni and ikura.
What to order: Kabocha Tempura, Coffee-marinated Salmon Tartare, Black Cod Chawanmushi
Address: 1054 N 39th St, Seattle, WA 98103
Website | Instagram | Facebook
2. Joule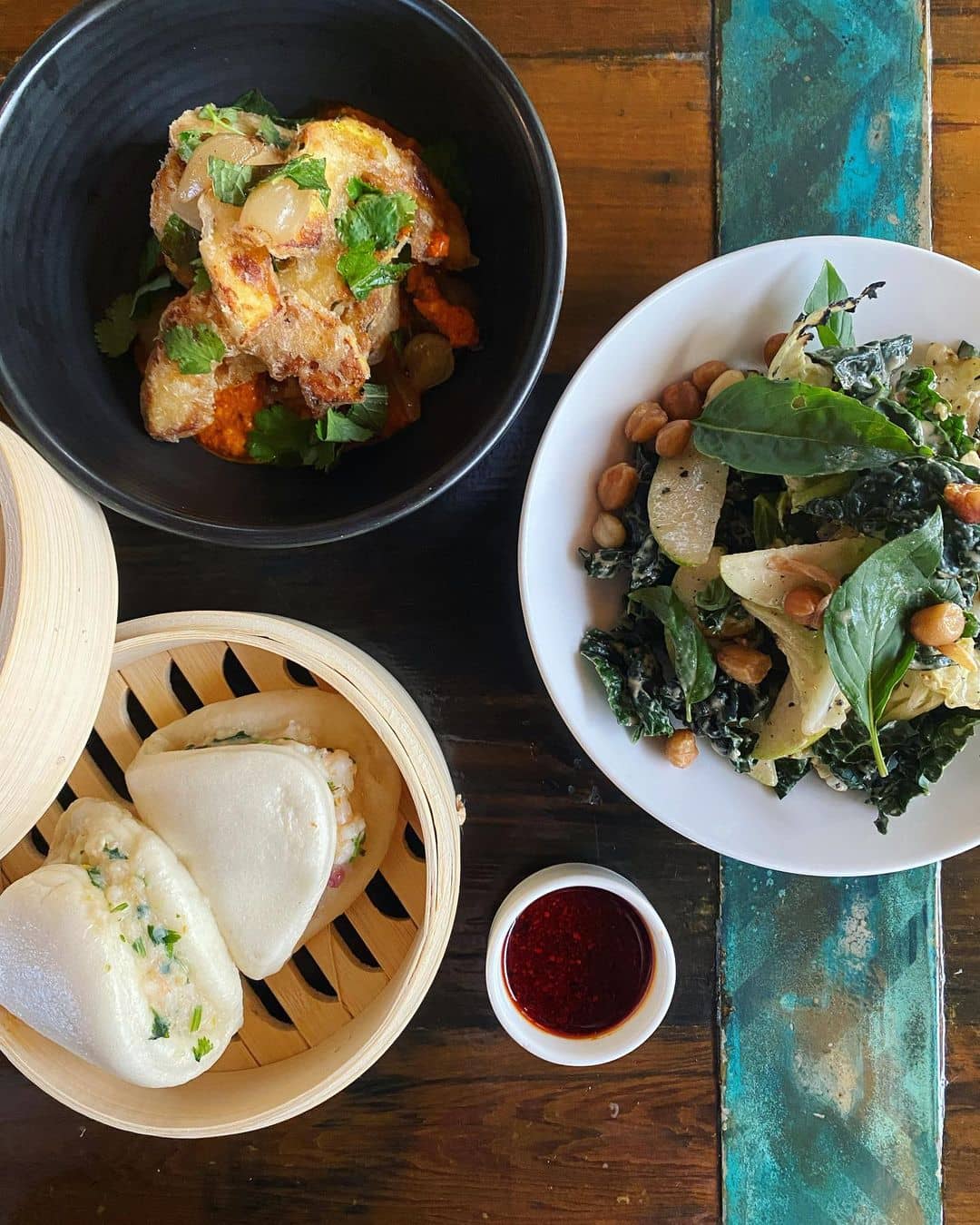 Craving steak with a twist? Joule might be the place to satisfy you! Everything about Joule is stunning steak and mouth-watering small plates, all served in an upbeat yet friendly atmosphere.
There are some flavor combinations you might not expect, but will be very excited to eat, for sure!
The menu is huge and broken up into starters, salads, rice/noodles, vegetables, steaks, and a wildcard group called "other than steak" (involving various proteins).
Try the Ribeye with spicy peanut oil and beef belly or the Corn with okra and cubes of toasted cornbread in a tomato-coconut XO sauce.
You can also make a try with their famous Chinese Scallion Pancake with smoked salmon roe and creme Fraiche, or the Short Rib Steak served with grilled kimchi.
What to order: Chinese Scallion Pancake, "That" Short Rib Steak, Grass Fed Rib Eye
Address: 3506 Stone Way N, Seattle, WA 98103
Website | Instagram | Facebook
🍕 Are you a foodie? Check out these top-rated Seattle food tours!
3. Art of the Table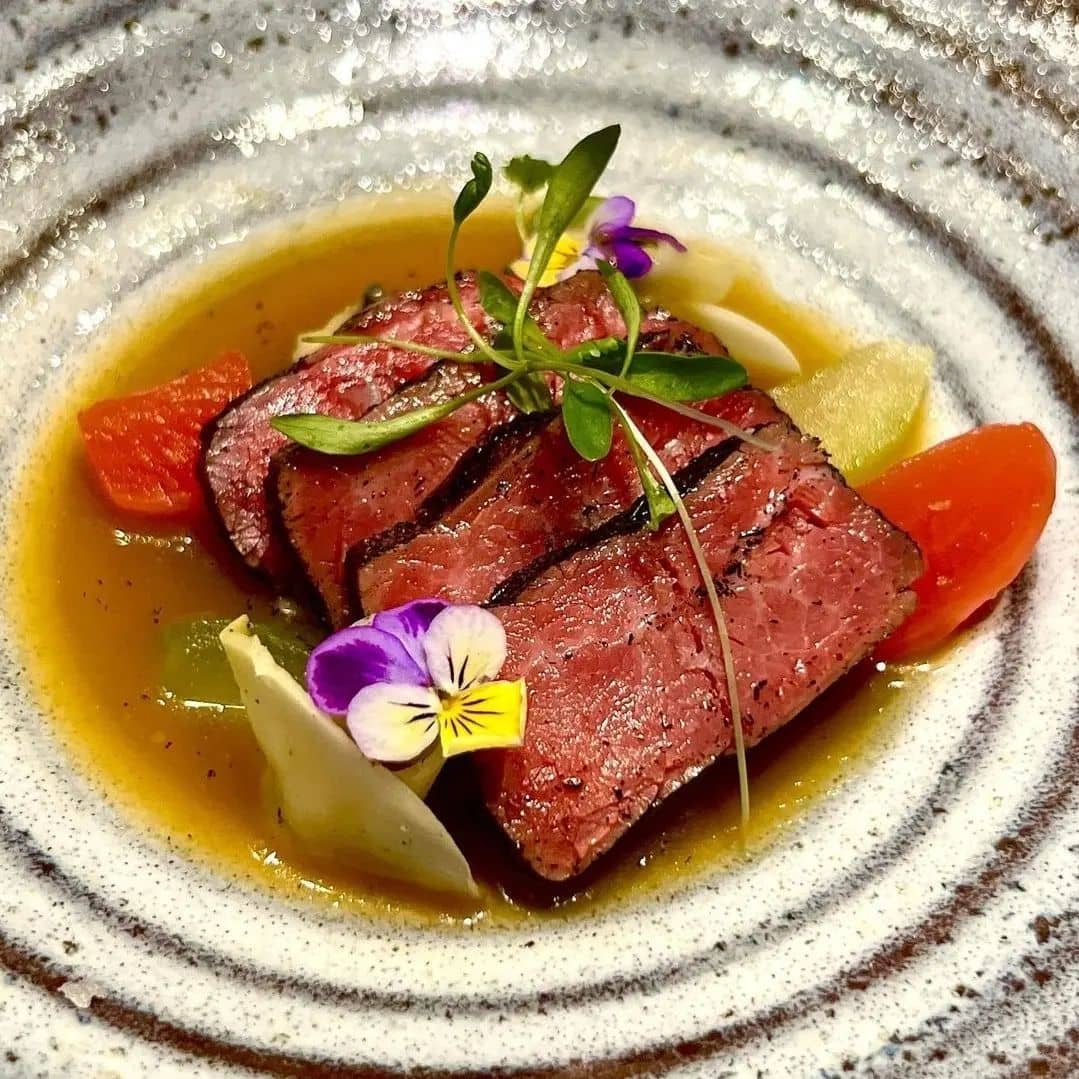 Art of the Table displays an exceptional level of creativity and technical mastery that's obvious in all of their dishes.
Their food is constantly changing and evolving, getting better and better every time.
Once you step inside the restaurant on a big corner space on the ground floor of an apartment building, there's a pleasant, quiet bustle with people clearly enjoying their food.
The Scallop Crudo stands out in this month's seven-course meal. Each bite is like a symphony of flavors and textures in your mouth. The chef's creativity in blending such complex flavors will totally blow your mind.
Their Wagyu Flank Steak is a steak lover's heaven.
The juiciness of wagyu beef is already incredible by itself, but the pho-spiced jus and turnip butter elevate the dish to a whole new level.
What to order: Scallop Crudo, Wagyu Flank Steak
Address: 3801 Stone Way N Suite A, Seattle, WA 9810
Website | Instagram | Facebook
4. Local Tide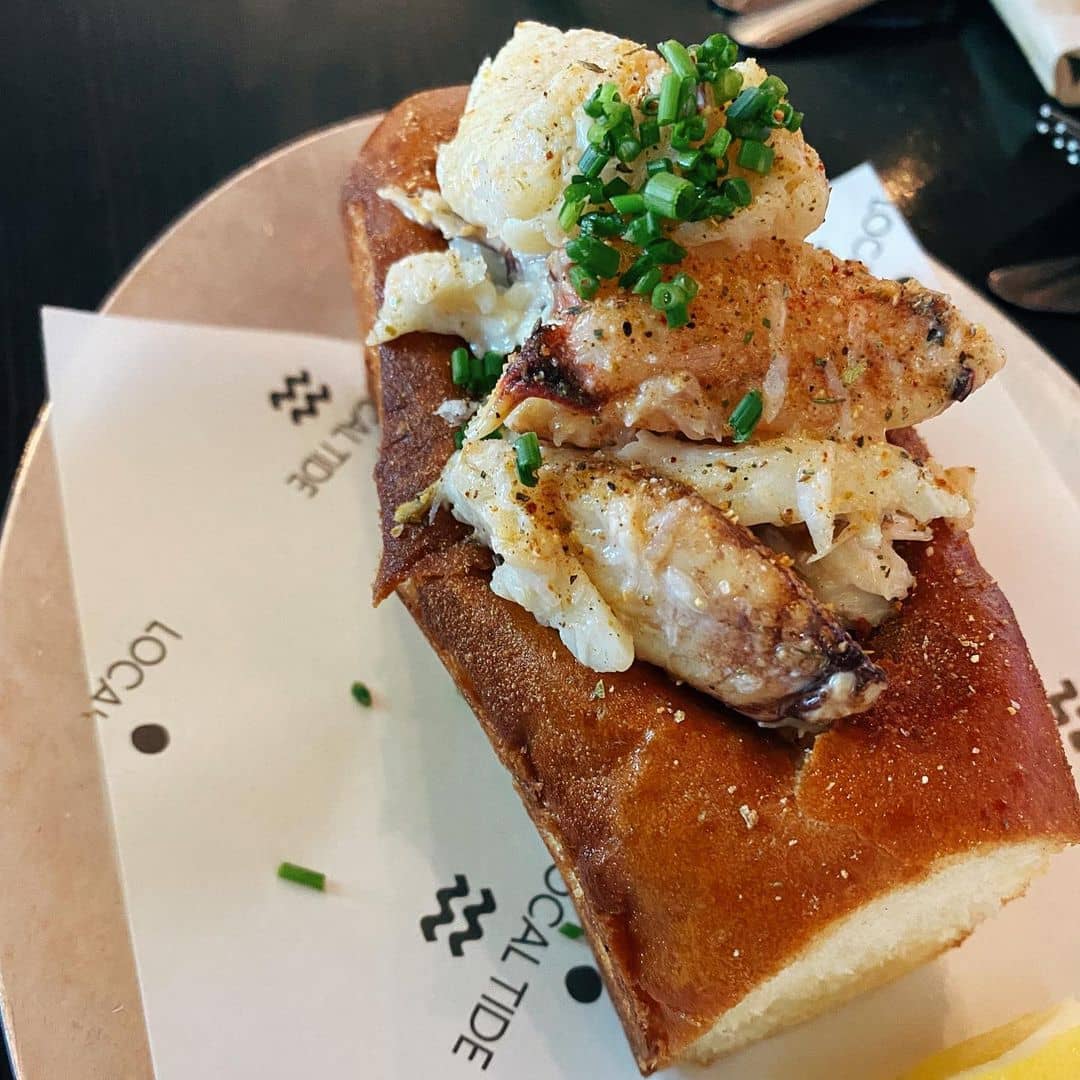 With the Pacific Northwest as its home, Local Tide started as a pop-up shop in Pike Place Market and is now one of the go-to seafood eateries in the city.
Operating in an industrial space, the restaurant is compact and elegant and offers a variety of seafood bowls, sandwiches, and a lot more.
The Fried Fish Sando here is quite popular.
The fish is panko-crusted and fried to a perfect golden-brown, and has a crispy exterior and a flaky interior.
Topped with house tartar, cheese, and lettuce, and sandwiched inside a brioche, the freshness of the fish with simple, subtle flavors elevates the dish.
Salmon Sando is one of the first items Local Tide started their journey with as a pop-up.
The sandwich remains a hit, credit to the fresh, perfectly seasoned, and prepared pink salmon.
Of course, you got to try their popular Crab Roll.
What to order: Fried Fish Sando, Salmon Sando, Crab Roll
Address: 401 North 36th Street Suite 103, Seattle, WA 98103
Website | Instagram | Facebook
5. Seattle Biscuit Company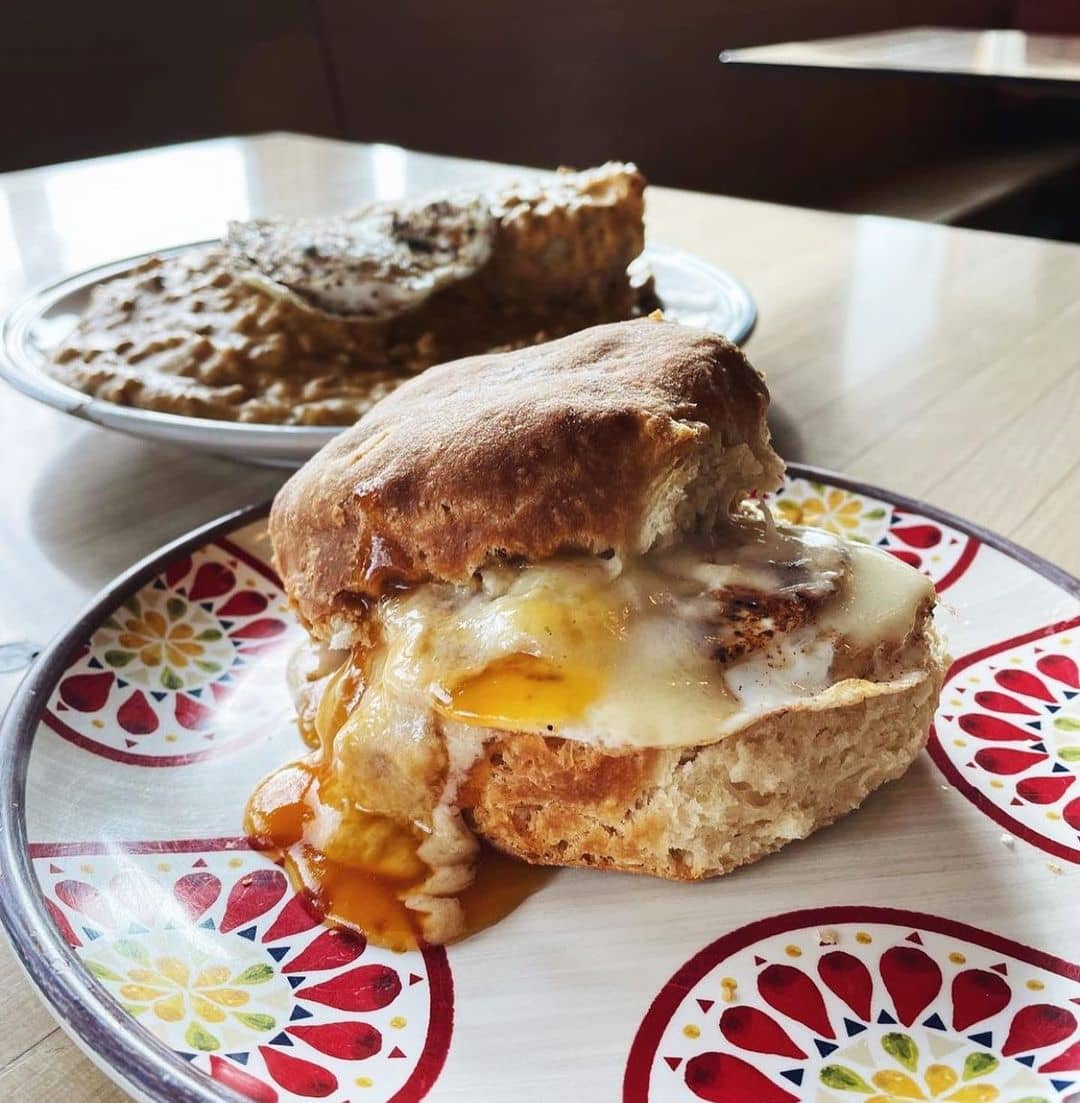 A biscuit specialist, Seattle Biscuit Company uses all local ingredients and their biscuits are made by hand, which makes them taste like home for Southerners.
The place is simple and rustic, the service friendly, and the food impressive – making for a top brunch joint in Seattle.
Among their most popular offerings is the Gus, which has their signature fried chicken, sausage gravy, egg, sweet onion mustard, and pickles nestled between their ever-popular biscuits.
While the biscuits have a superb texture, hold their shape beautifully, and would taste great with just some butter, the addition of fried chicken and sausage gravy just takes them to the next level.
Varner – a humble yet delicious creation with Uli's Andouille sausage, Beecher's flagship cheese, and peach habanero jam made in-house.
The ratio of cheese is just right, the sausage has a light kick to it, and the house-made peach habanero is sweet and spicy with the perfect balance.
What to order: Gus, Varner, Meat 'N 2
Address: 4001 Leary Way Northwest, Seattle, Washington 98107
Website | Instagram | Facebook
6. Dreamland Bar & Diner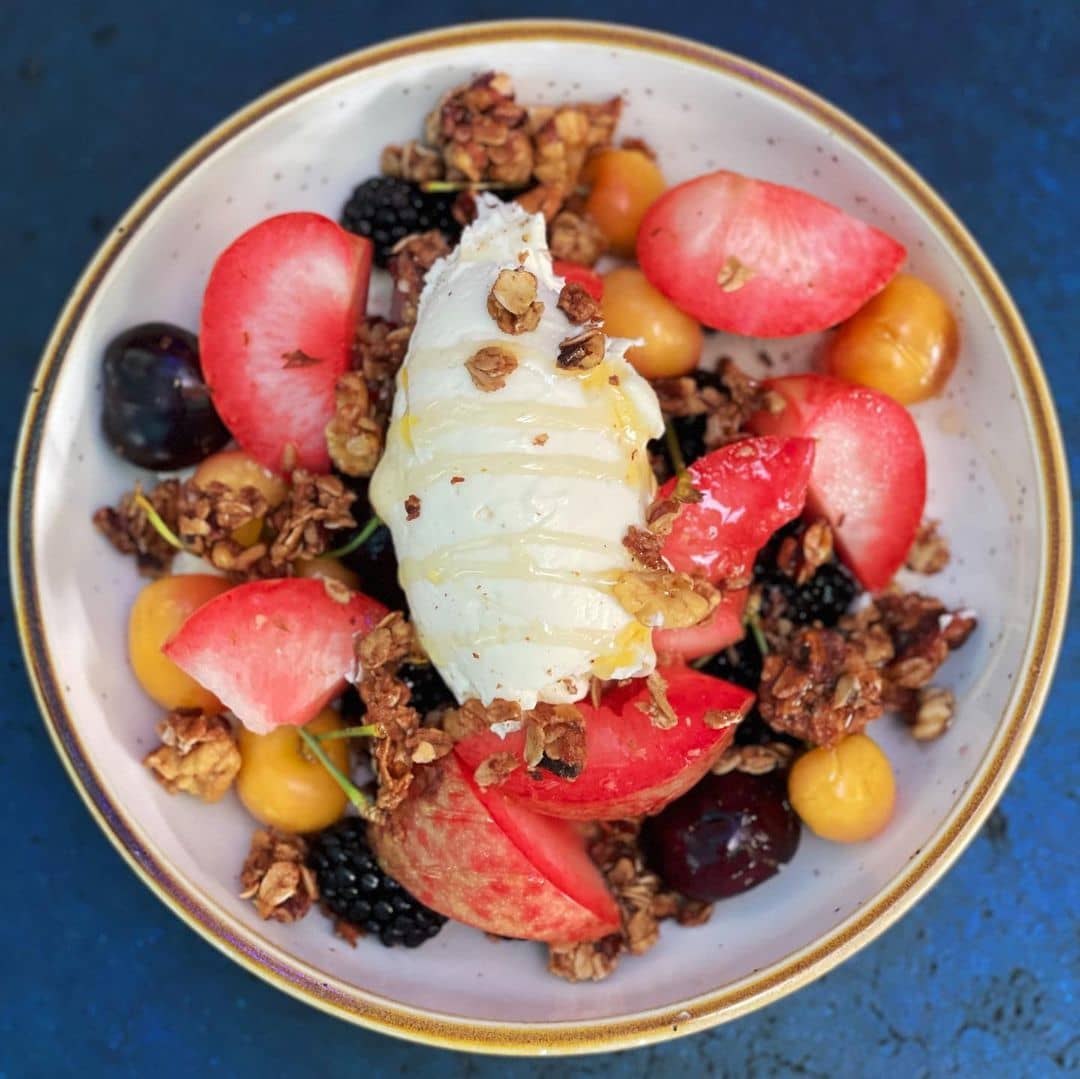 A statue that growls? A disco ball hallway on the way to the bathrooms? An artistic menu?
Dreamland Bar & Diner takes fun and eccentricity seriously. The outdoor patio is especially lively with loud music, so if you prefer a quieter area, we recommend sitting at the bar.
With an over-the-top theme and decor, this is the dreamland for those who like to boogie.
An elevated chicken sandwich that is wonderfully crispy, the Big Daddy Cluck is a highly recommended dish. The sweet pepper jelly and pickled jalapeno combined taste so good with every bite.
If you want something more familiar, their Avocado Toast is simply amazing and hearty.
Also, whoever thought of adding herbed ricotta piped on top is an angel in disguise.
What to order: Big Daddy Cluck, Avocado Toast
Address: 3401 Evanston Ave N, Seattle, WA 98103
Website | Instagram | Facebook
7. Fremont Bowl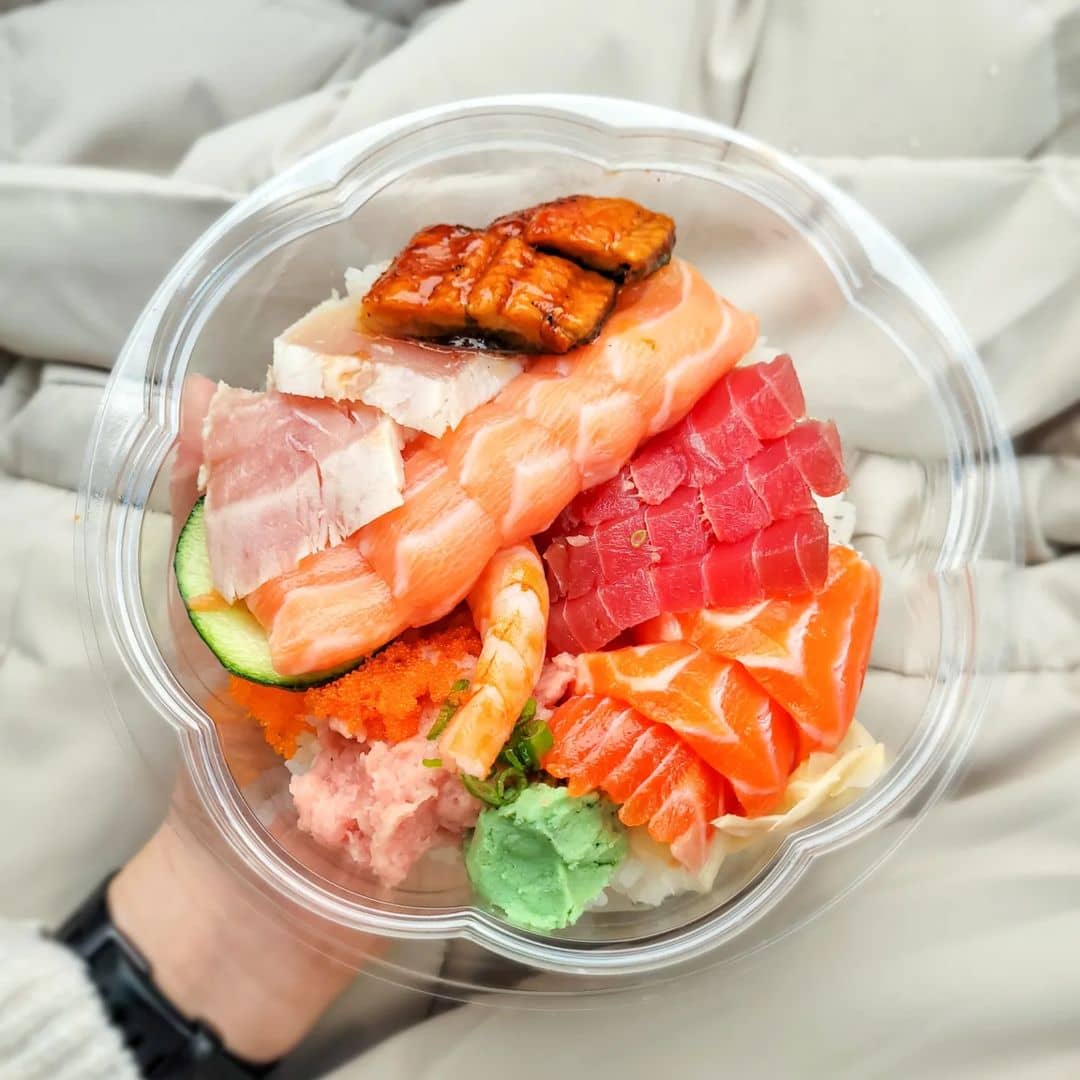 Fremont Bowl is a place where you can get homestyle Japanese comfort food, specializing in chirashi bowls, donburi bowls, snacks, etc.
The restaurant is small and clean, and the atmosphere is casual and friendly.
If you are a raw fish addict, we suggest that you go with the Chirashi bowl. You get a bowl full of absolutely fresh and delicious raw fish, which includes salmon, fatty tuna, shrimp, albacore, and masago with fresh wasabi. It's raining seafood!
Their Poke Bowls are something to be appreciated. While poke bowls in most restaurants come with a myriad of toppings and sauces, completely masking the seafood's flavor.
Here, you can taste the quality and natural flavor of the fish, as the toppings are minimal, and you can choose between one of the two available sauces – yuzu soy or sweet spicy.
What to order: Chirashi Bowl, Poke Bowl
Address: 4258 Fremont Avenue N, Suite #4262, Seattle, WA 98103
Website | Instagram | Facebook
8. Lupo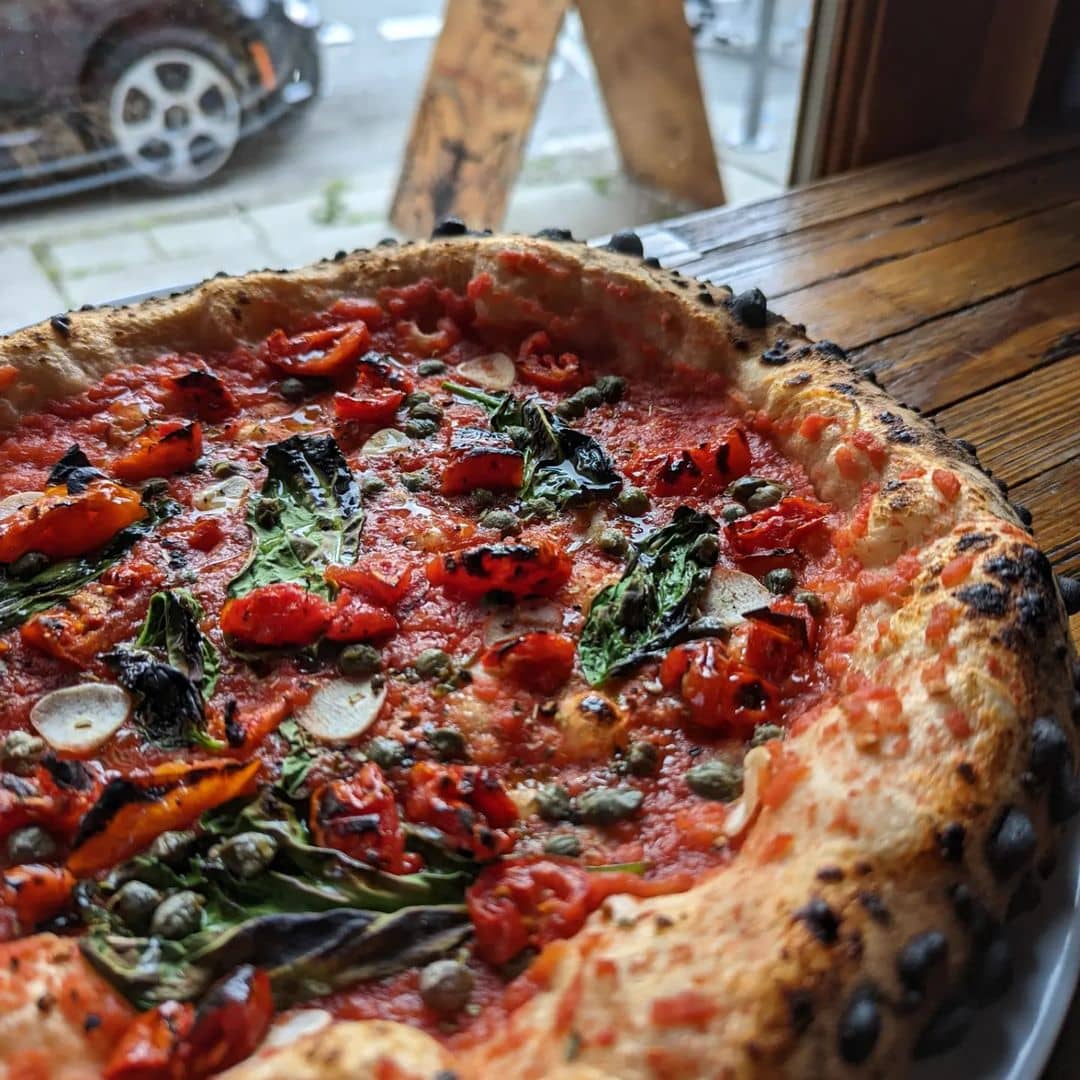 Sourdough wood-fired pizza, natural wines, good vibes— these words perfectly describe the wood-fired pizzeria and bar nestled into Fremont.
Lupo's pizzas are made from sourdough and wood-fired to perfection.
The place is cozy with a mix of tables and booths, making it perfect for a date night or gathering with friends.
Their Burrata Soppressata is a star of a pizza at Lupo. The cool and creamy burrata excellently joins the hot honey and soppressata, warming things up. It has a surprisingly creamy, spicy, and sweet taste all at the same time.
What to order: Burrata Soppressata, Margherita
Address: 4303 Fremont Ave N, Seattle, WA 98103
Website | Instagram | Facebook
9. Brouwer's Cafe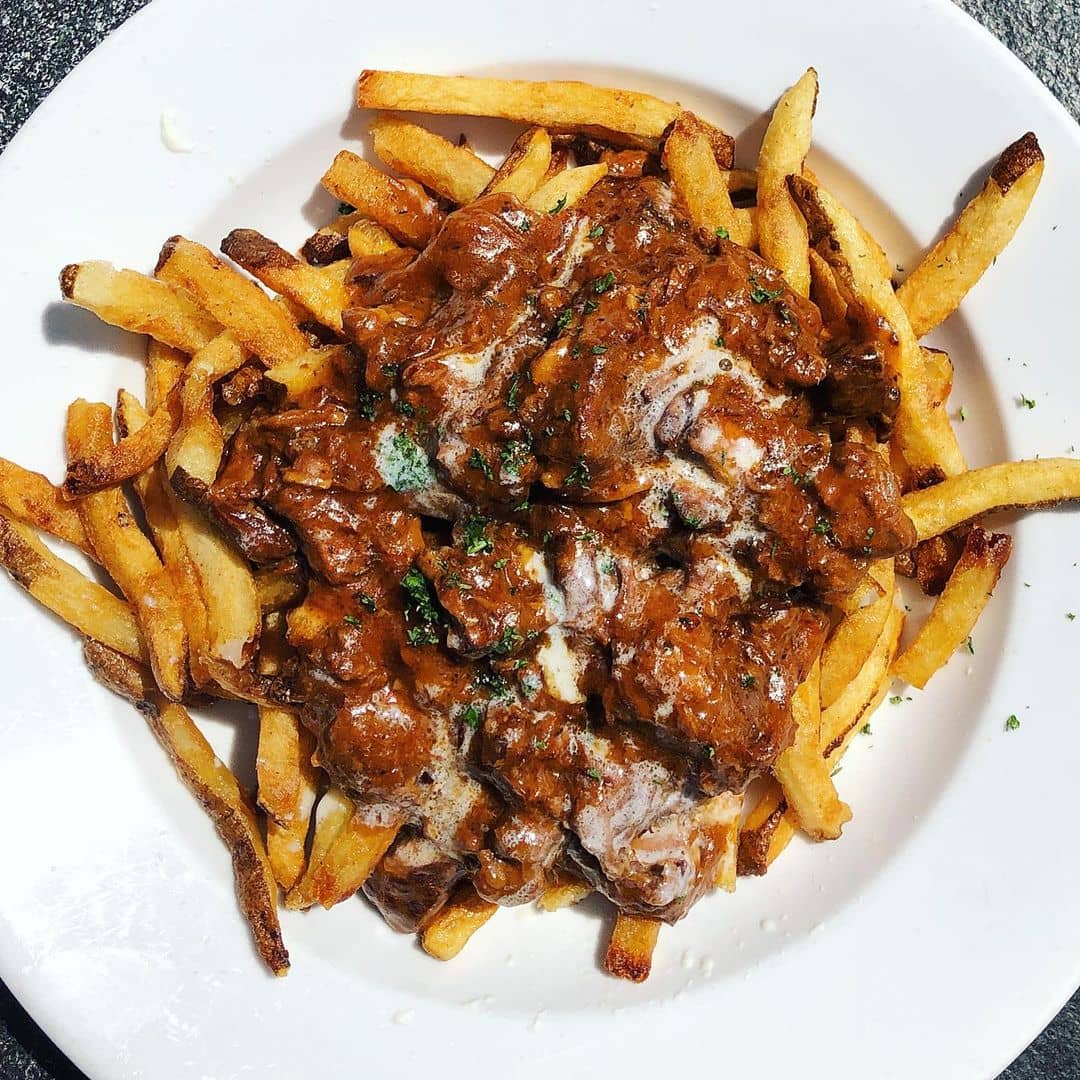 If you're having fry cravings, look no further than Brouwer's, where you can pick from several delicious sauces to dip them in.
The pub has roughly 64 different beers available by the glass, in addition to an uncountable number of bottles and a fully stocked bar.
Even though most of their customers are interested in beer, they consistently stock excellent specialty cocktails and serve Belgian-style food.
Get a lamb burger, and thank us later! Tasty, fresh, and juicy, the Lamb Burger is going to be the best burger you'll ever taste in Fremont.
The place deserves a solid five stars just from this dish alone.
A fancy version of a ham and cheese sandwich, the Croque monsieur is toasted to perfection with a coating of Gruyere.
What to order: Lamb Burger, Croque Monsieur
Address: 400 N 35th St, Seattle, WA 98103
Website | Instagram | Facebook
10. The Masonry Fremont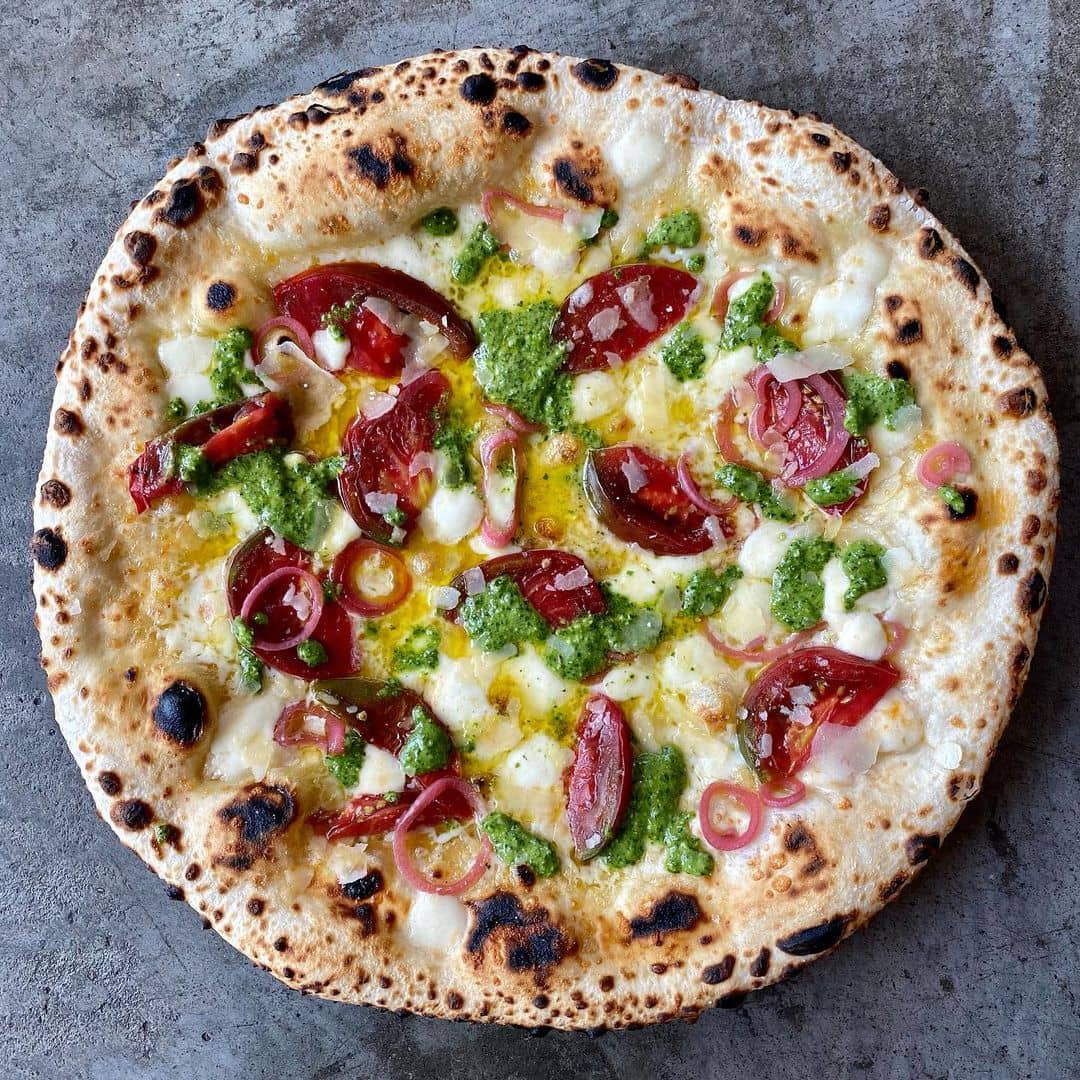 The Masonry Fremont is an amazing place to get pizzas, meatballs, and beer.
They have a great outdoor patio where you can enjoy your food when it's nice out, a medium-sized dining room, and a space behind the massive bar with plenty of barstools.
The overall atmosphere is warm and welcoming due to the amount of sunlight the open space lets in.
For a quick bite, the Masonry's Meatballs taste phenomenal. Dipped in a slightly spicy tomato sauce, one order may not be enough, and you'll be tempted for more.
Save the sauce to dip your pizza in if you ever plan to order one.
When it comes to pizzas, the Hot Coppa Pizza has a thin crispy crust that tastes crazily delicious. It has a slightly burnt tang flavor with tasty onions and hot salami.
What to order: Meatballs, Hot Coppa Pizza
Address: 730 N 34th St, Seattle, WA 98103
Website | Instagram | Facebook
11. Manolin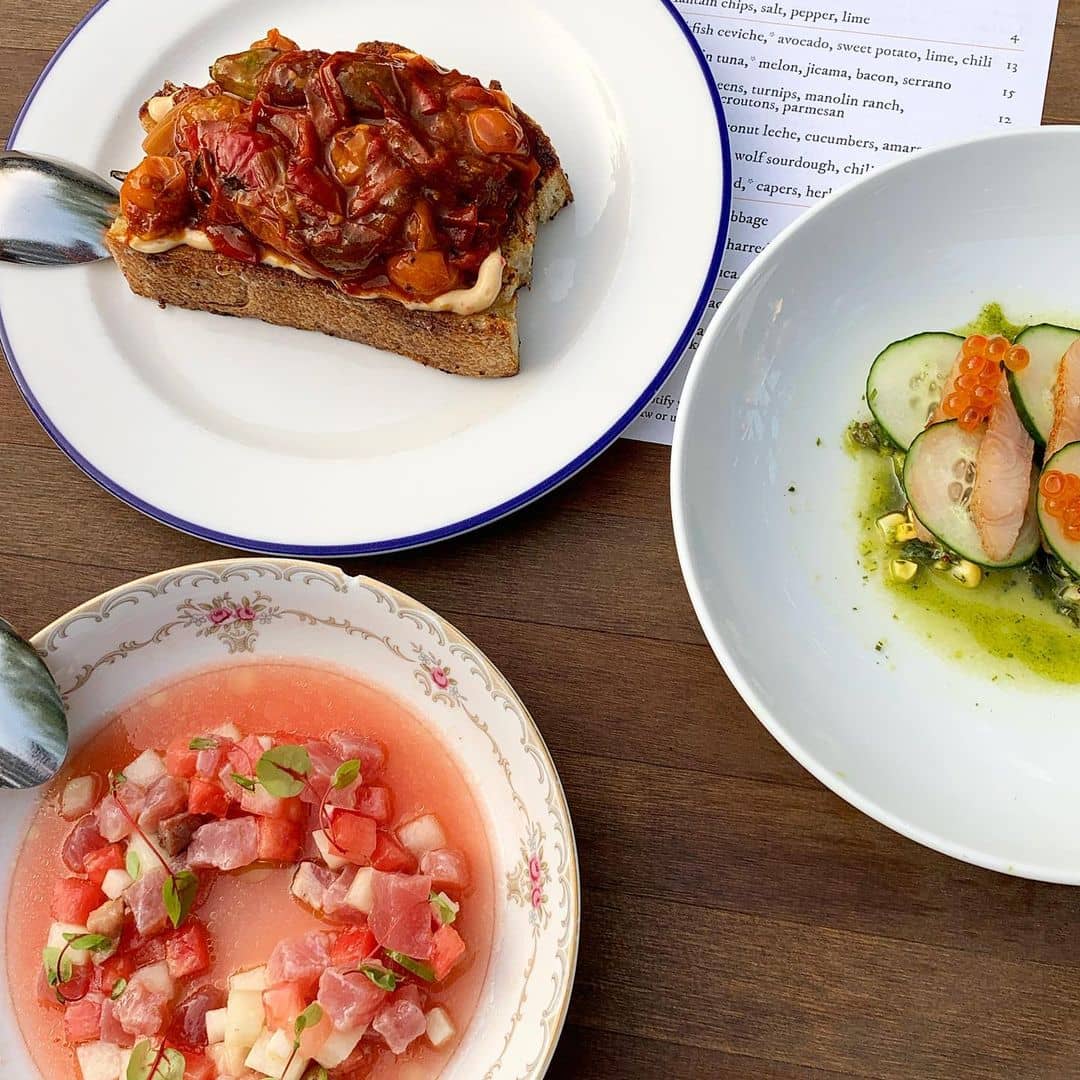 A South American-inspired seafood restaurant located in the heart of Fremont, Manolin is heaven for all seafood lovers.
With romantic lighting, cute decor, a gorgeous open kitchen, and a cozy atmosphere— everything in Manolin is just bomb. Do yourself a favor and go to Manolin.
Their Rockfish Ceviche is softly well done with a crunch from corn nuts, all of which are laid in a tangy chili sauce.
All the different textures blend so well together, creating a harmonious meal. This is Manolin's signature dish, and it sure deserves it.
The Squid Ink Risotto is chewy and fresh with perfectly cooked chorizo. The cream underneath tastes stellar, and we recommended mixing it first for a more uniform set of flavors.
What to order: Rockfish Ceviche, Squid Ink Risotto
Address: 3621 Stone Way N, Seattle, WA 98103
Website | Instagram | Facebook
12. El Camino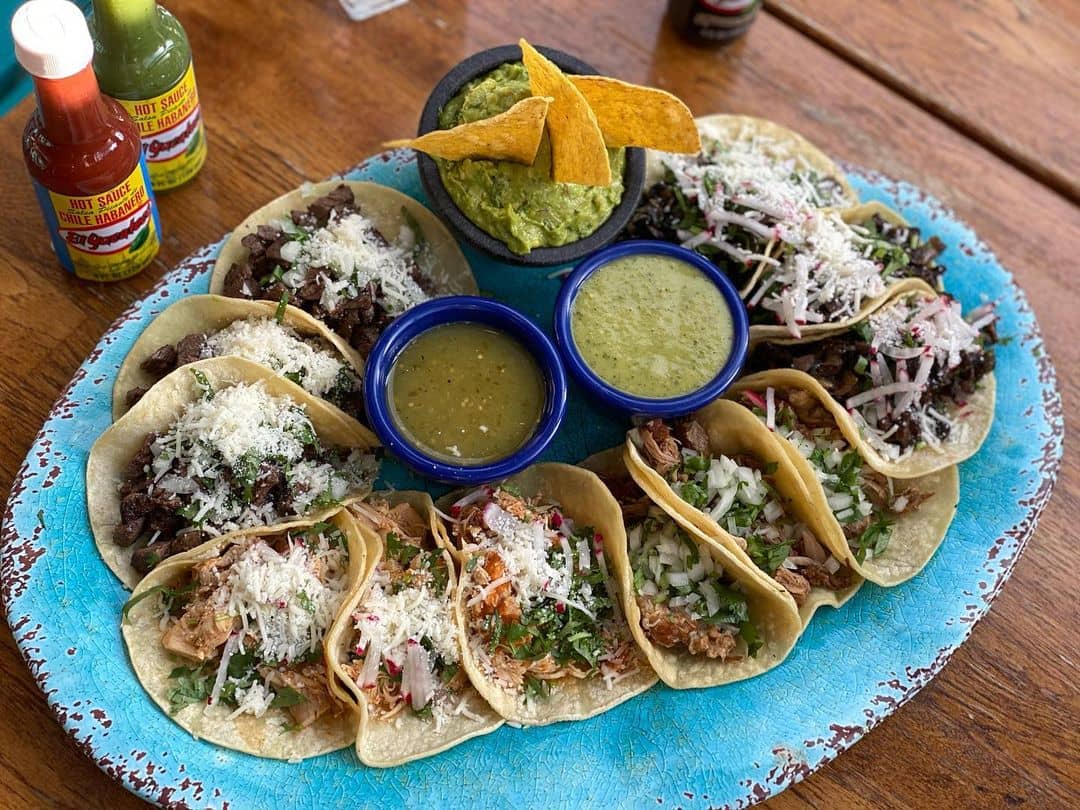 El Camino is a sure bet if you're hungry for Mexican food in Fremont. The place has a lot of seating inside and out, with a bright and cheery atmosphere.
The bar area is especially beautiful, and the semi-outdoor patio at the back with beautiful low lighting is perfect for a romantic date.
El Camino transports you to good old Mexico when you step inside the restaurant.
Nothing is better than a plate of El Camino's Carne Asada Tacos.
The pinto beans and rice are so fine, and the carne asada was freshly prepared and expertly seasoned; it came with four different kinds of cheese, onions, and cilantro and was served with a side of fresh salsa.
Don't overlook the Tostones & Guacamole. These plantain chips disappear quickly because you'll devour them in a second.
What to order: Carne Asada Tacos, Tostones & Guacamole, House Margarita
Address: 607 N 35th St, Seattle, WA 98103
Website | Instagram | Facebook
13. Le Coin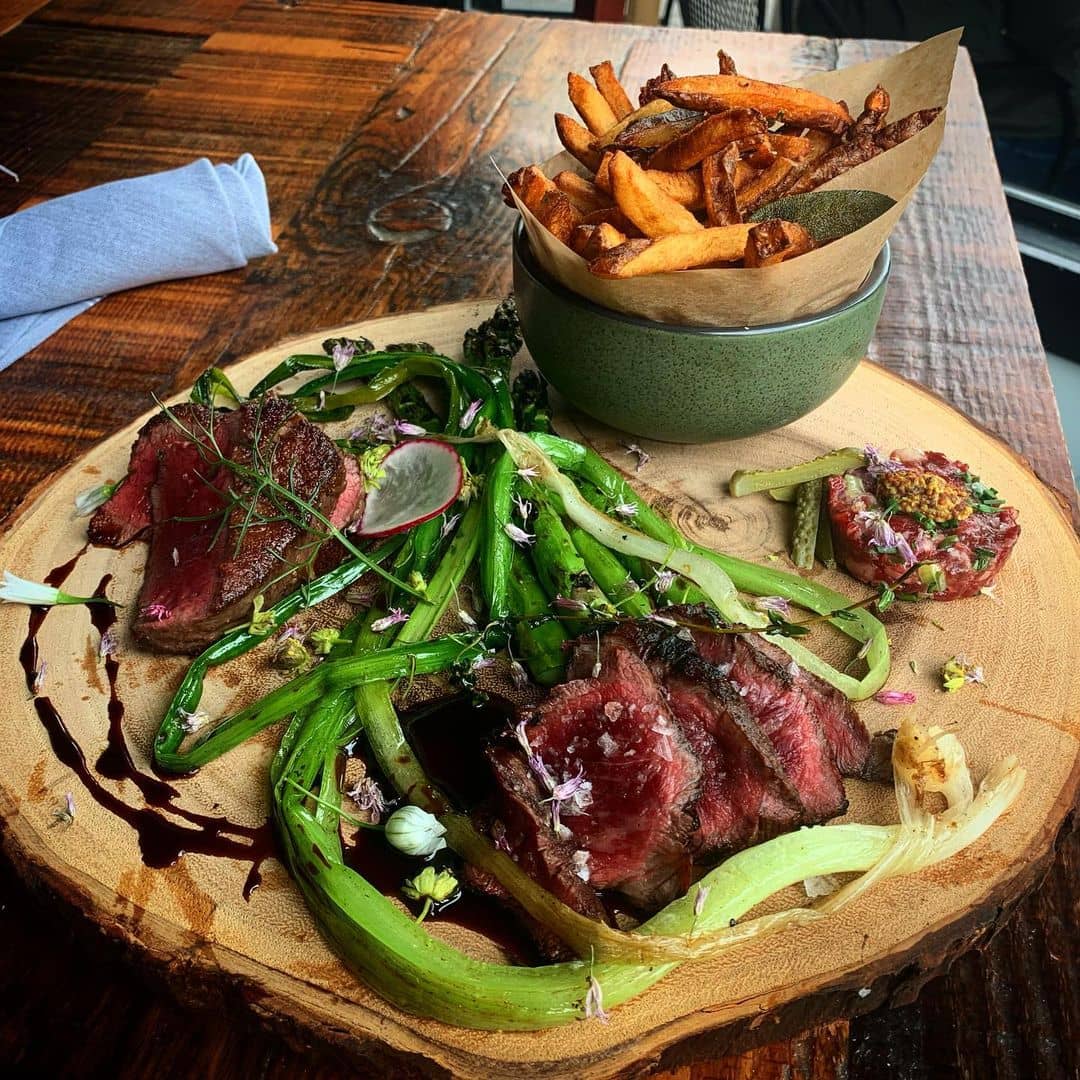 Le Coin can easily be disguised with residential houses located on the corner of Fremont Ave.
With unassuming wooden benches and tiny tables, you'll be surprised at how mind-blowing their dishes and drinks are.
The restaurant specializes in seafood and steaks served in a relaxed, homey atmosphere.
The Braised Heritage Pork Shank is a popular item on their menu. The pork shank is tender and perfectly seasoned.
The potatoes are swimming in the warm meaty broth below.
The Washington Wagyu is a sensational dish that is soft, tender, and buttery smooth.
What to order: Braised Heritage Pork Shank, Washington Wagyu
Address: 4201 Fremont Ave N, Seattle, WA 98103
Website | Instagram | Facebook
14. The Barrel Thief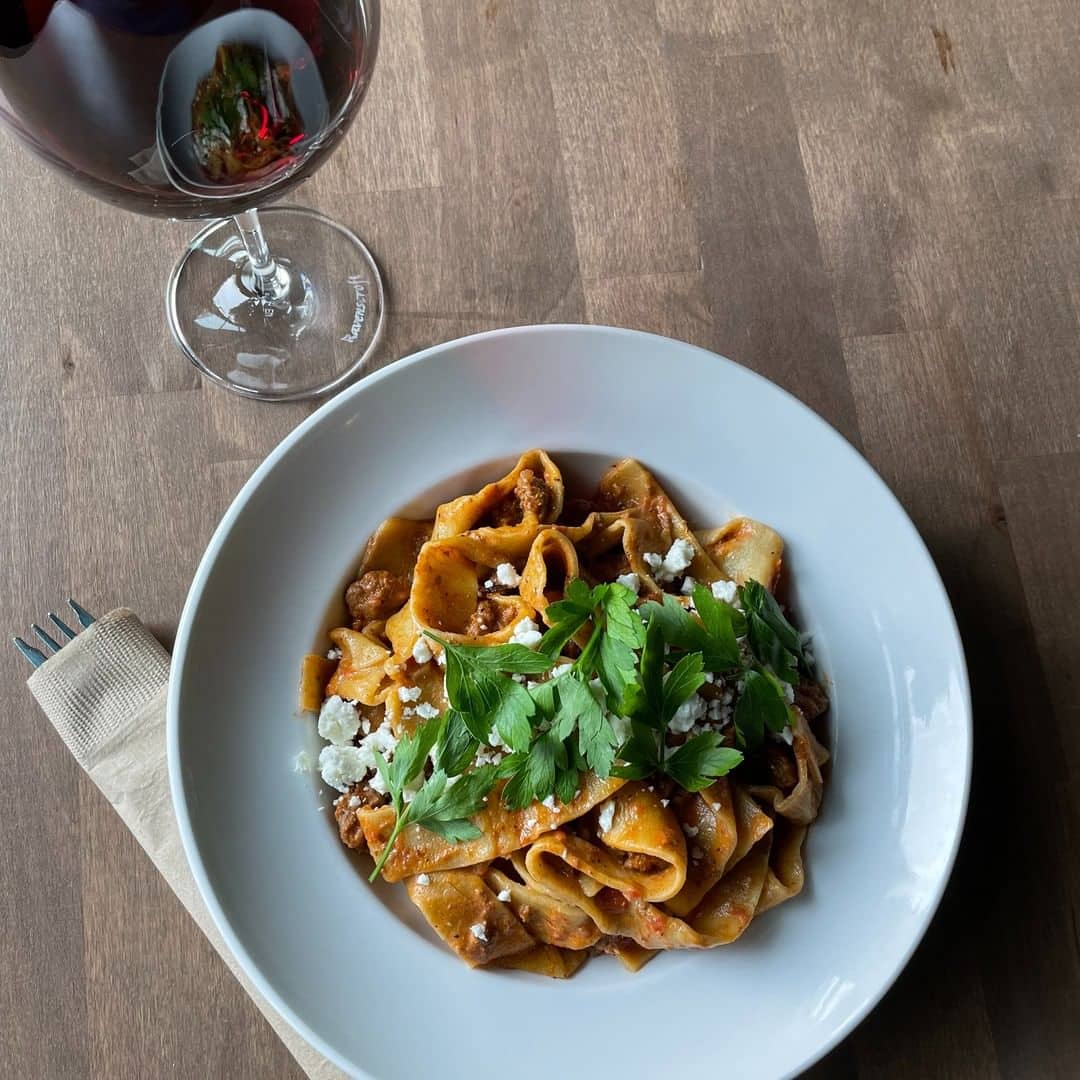 The Barrel Thief is the place to visit if you're looking for great food and drinks.
The place is dimly lit and has a dark and intimate vibe. The Barstools in the center of the room made you want to settle in with a good book and a glass of red.
With an extensive selection of booze and grub, The Barrel Thief will make you regret why you've never discovered their place sooner.
As an entree, the Grilled Marinated Skirt Steak is VERY tender and good. The marinade they use is magical.
The small bowl of mashed potatoes on the side elevates the steak's umami flavor, making the dish sing in a harmonious melody of flavors.
There's a reason why The Barrel Thief smells like truffle oil all over, and nothing else is to blame but their famous Truffled Popcorn.
What to order: Grilled Marinated Skirt Steak, Truffled Popcorn, Old Fashioned
Address: 3417 Evanston Ave N #102, Seattle, WA 98103
Website | Instagram | Facebook
15. Hannyatou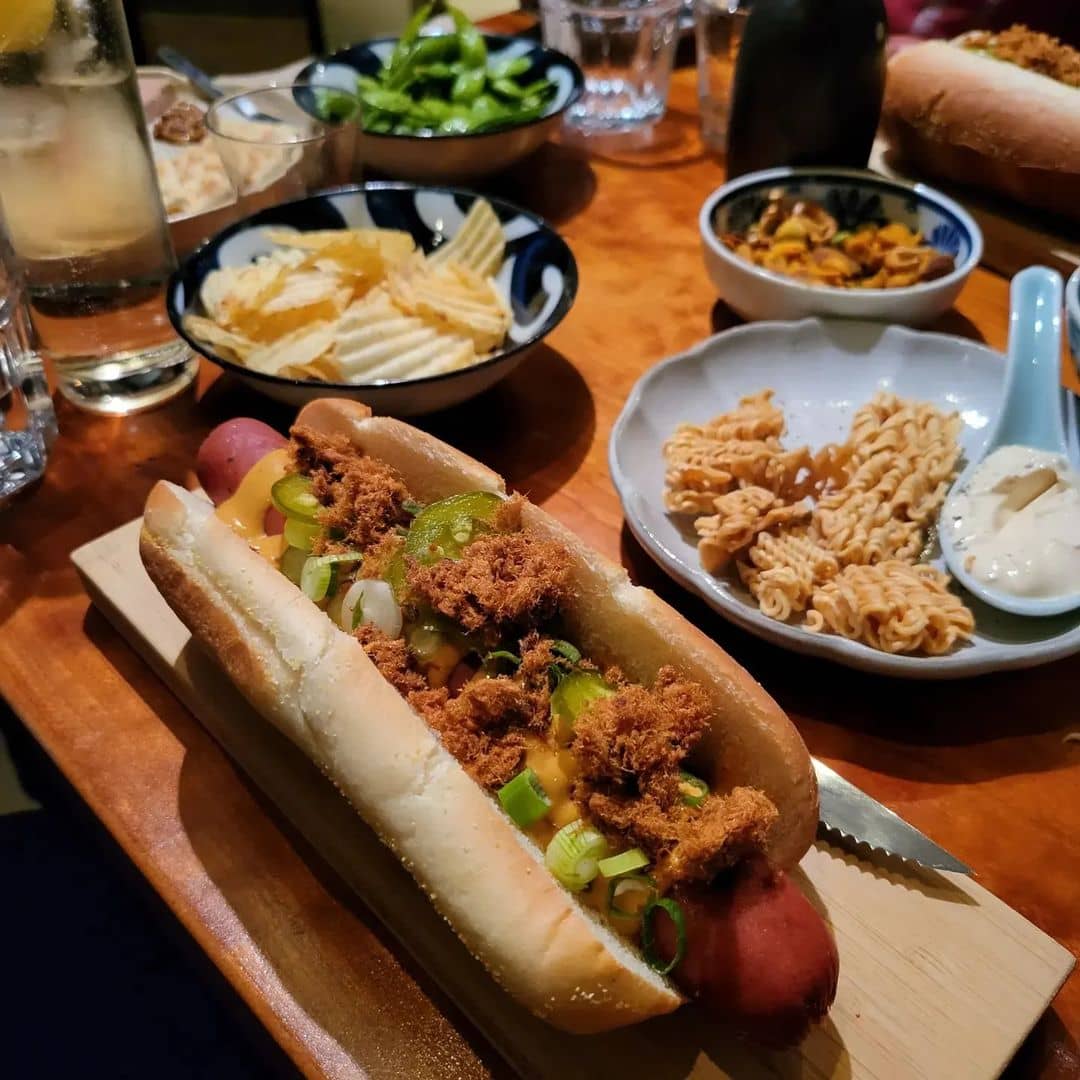 There are out-of-this-world dining adventures, and then there are fusion meals that completely blow your mind.
One of those things is visiting Hannyatou in Fremont. The restaurant has a cozy authentic Japanese and Izakaya-style vibe.
With its friendly staff, fantastic drink selection, and food options, this place is worth every cent you spend.
An interesting snack that will remind you of your childhood, the Top Ramen Chips are great to pair with any kind of drink on their menu.
It comes with an umami dip that is very creamy and subtle in flavor.
If you're a sake lover or highly interested in it, choose the Dealer's Choice Flight on their menu, where you'll be getting three pours of sake chosen by the staff.
What to order: Top Ramen Chips, Dealer's Choice Flight
Address: 1060 N 39th St, Seattle, WA 98103
Website | Instagram | Facebook
Looking for a place to stay in Seattle?
Fremont's culinary scene is not to be underestimated, or you'll miss out on some of the best food you'll ever have.
If you're in for a culinary adventure, head on to our list of the best restaurants in Seattle for more places to enjoy great food.