Dubbed one of the pet-friendliest cities in the world, Toronto has created more than 65 off-leash areas while some boutique restaurants and cafes even have dishes out front for the pooches.
Well, this sounds like a huge deal for travelers with pets already but it's yet to be completed if they haven't had a place to stay.
These nine best pet-friendly hotels in Toronto will sweep away all doubts and hassles. Some boutique hotels minimize their pet fee so you can spend more on what matters. Meanwhile, some upscale brands charge a little more to bring the best quality of stay to both human and pet guests.
This article includes affiliate links where we may get a small commission if you use our link. No extra cost is added to you.
1. Le Germain Hotel Toronto Mercer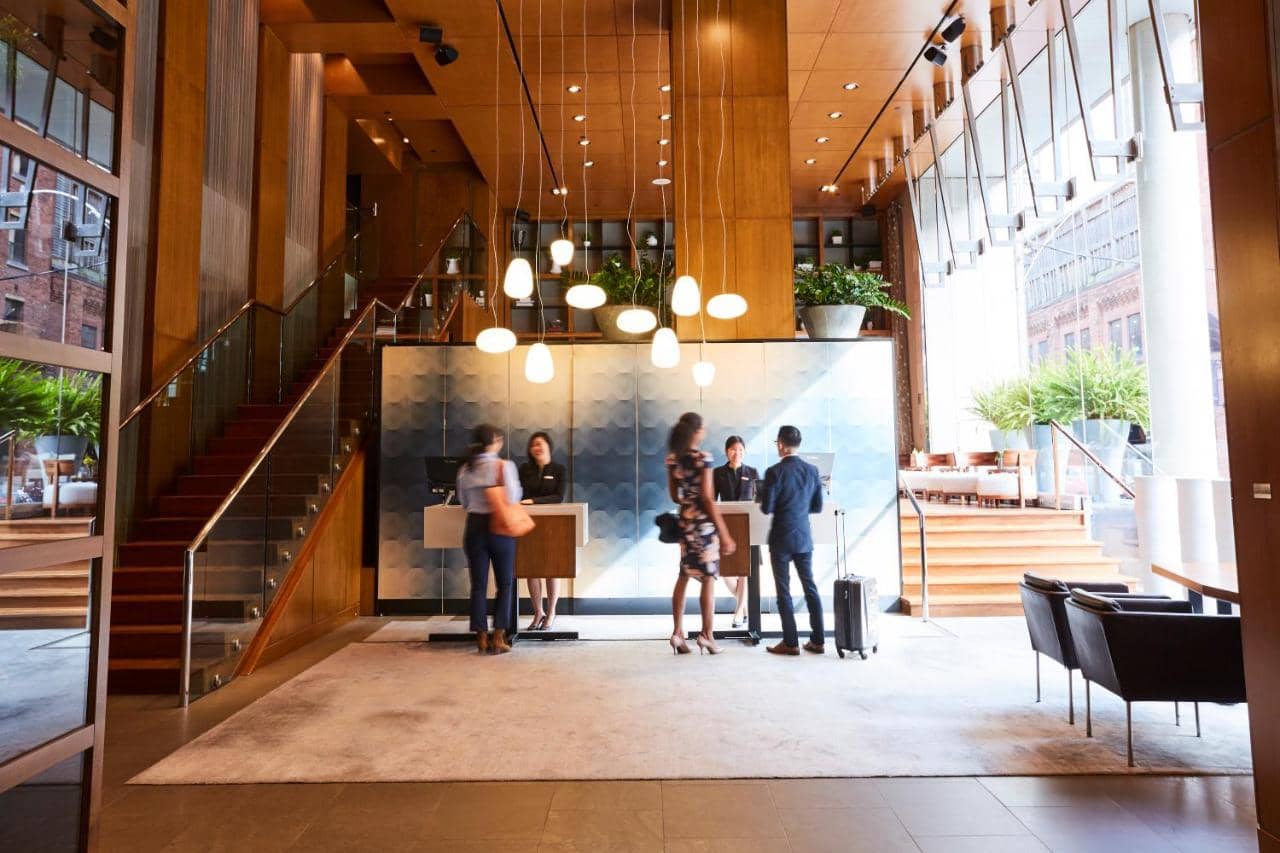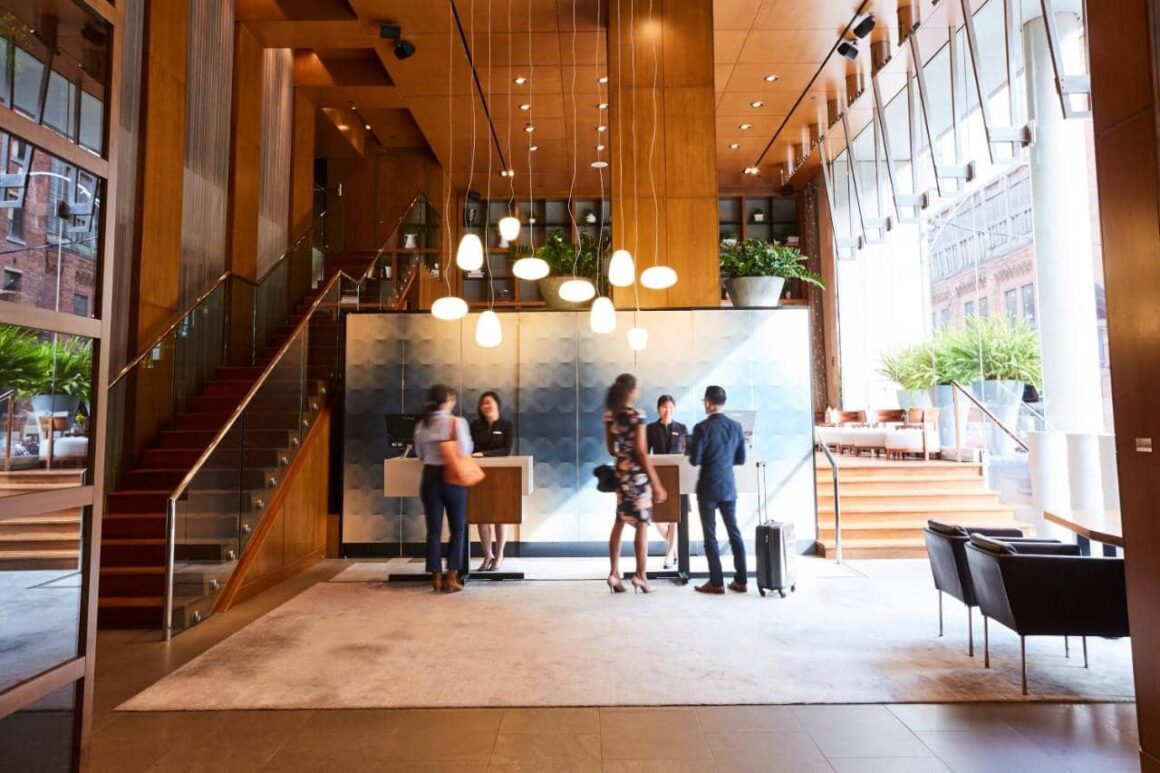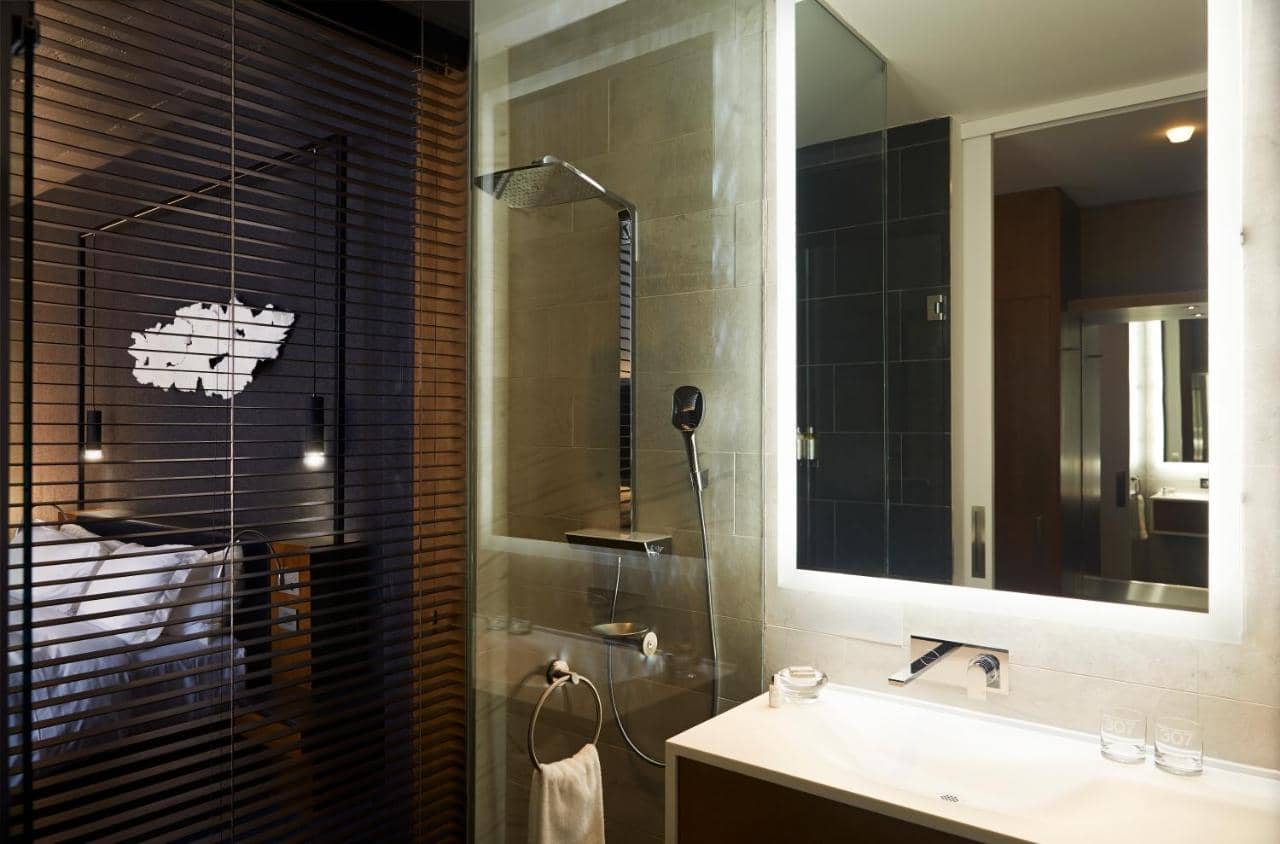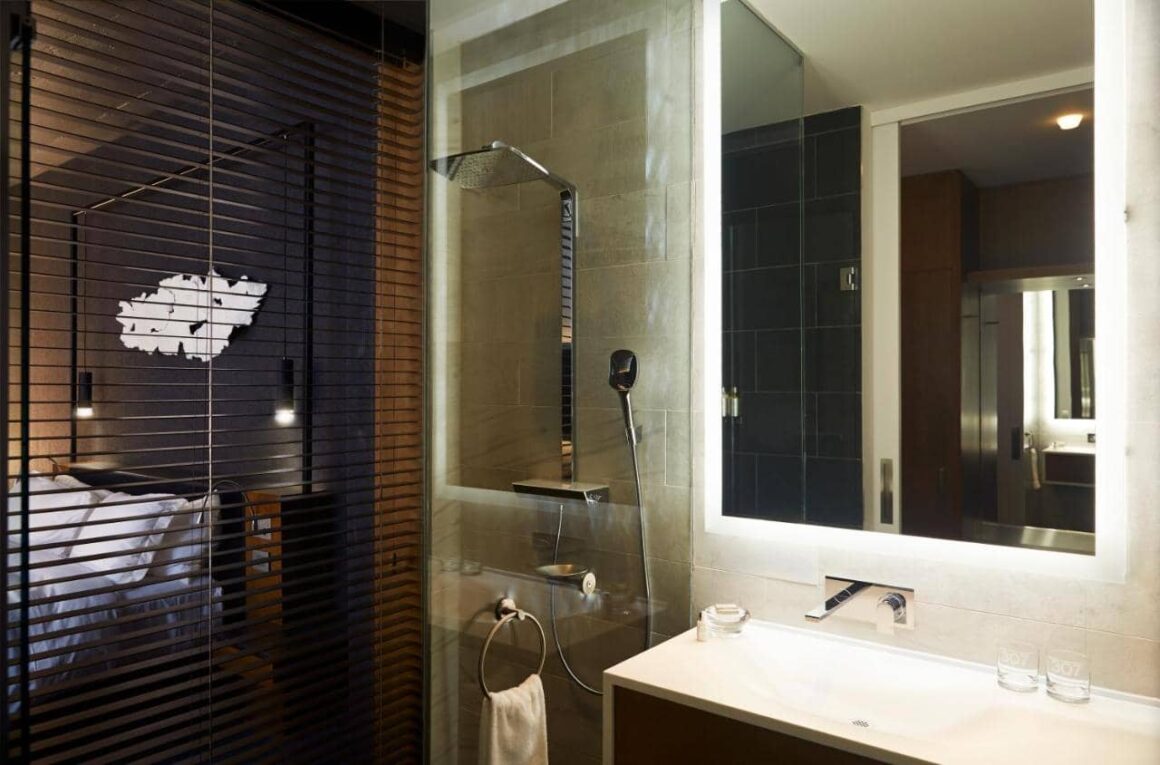 Set against the bustling backdrop of Toronto's famous Entertainment District, Le Germain has you and your puppers wow'ed with plenty of art performances while an army of dining holes and bars have you two spoiled.
Taking boutique style to a new height, Le Germain, managed by the Canadian chain Québécois, touches up the warmth of a home sweet home with fashionable amenities.
Selective rooms out of 120 units at Le Germain are dedicated to you and your pet. Be prepared to be in awe at the massive collection of art pieces brought by local artists as well as the open library and the sun-kissed roof terrace with a view of the CN Tower.
Le Germain only takes one pet per room while the fee is brutally affordable at only $30 a stay. Make sure you don't leave your furry baby unattended in the room and keep him or her on a leash when you two roam in public spaces.
2. The Broadview Hotel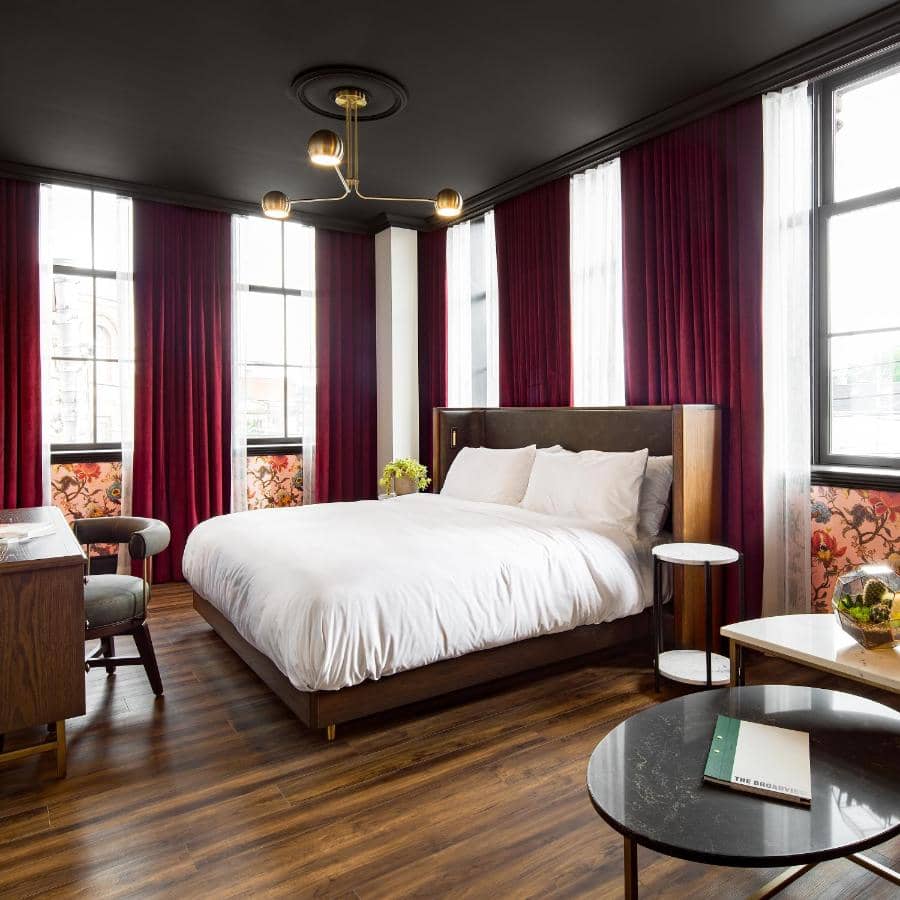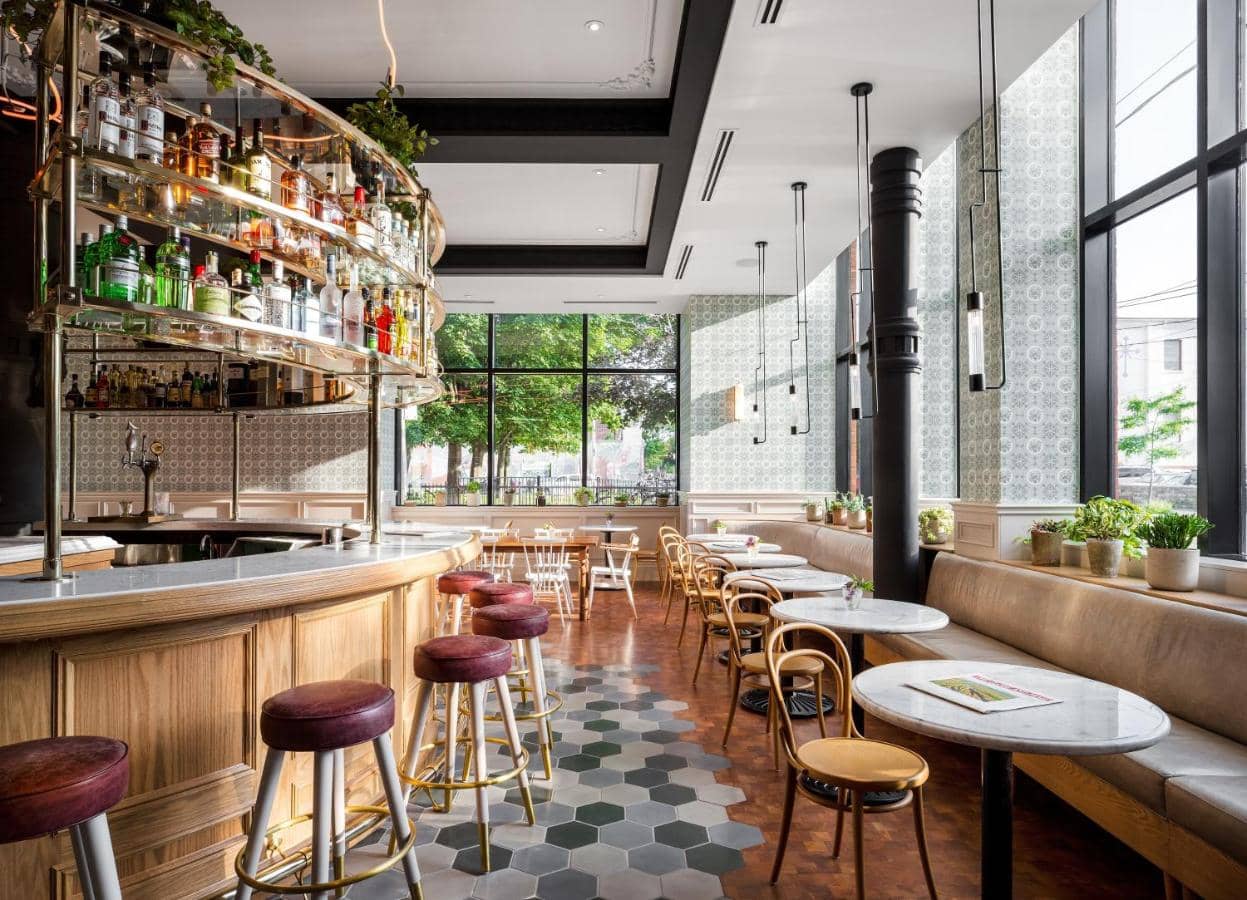 "Let's pick a place like home!" – if this is what your pet demands, The Broadview Hotel is the next perfect call to consider. Enfolding only 58 rooms in total, The Broadview has been going strong since the end of the 19th century, welcoming cheerful guests to the sprawling Riverside District with love, care, and the eyes for details.
The well-lit heritage hotel charms your soul with its romantic look when the sun beams down as the yellow lights bounce back from the washed-out red-brick walls. On the inside, artwork, Italian linens, and floral accents translate its colorful past to international travelers in the most stylish way.
When you tag your pet along, make sure their weight is not over 50 pounds. Both dogs and cats are allowed. As the fee usually fluctuates, call ahead to get the latest update. The team at The Broadview always makes sure you can travel light so bowl, bed, and treats are fully stocked before you come.
Just three minutes away on foot, Joel Weeks Park is a great place to read a book in the morning peace after a stroll with the pet.
3. Kimpton Saint George Hotel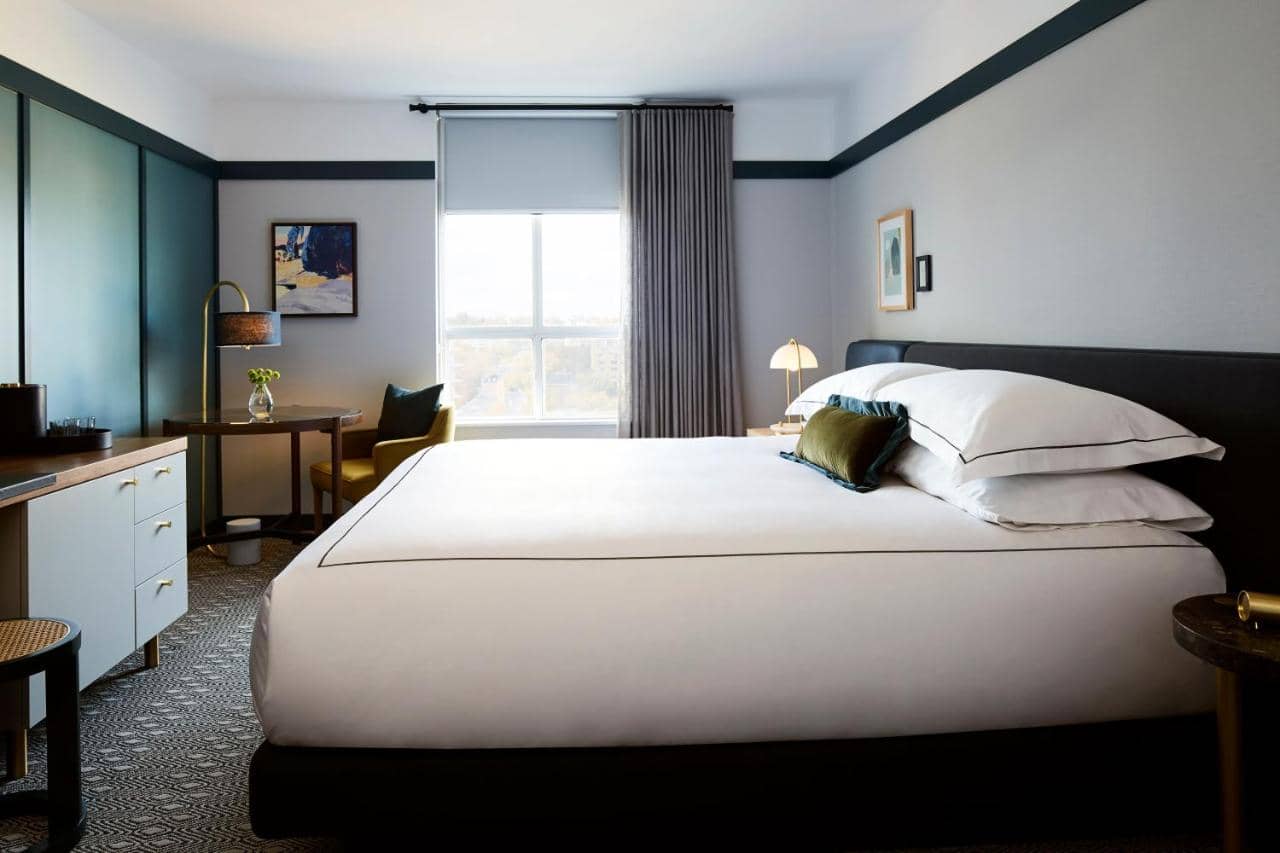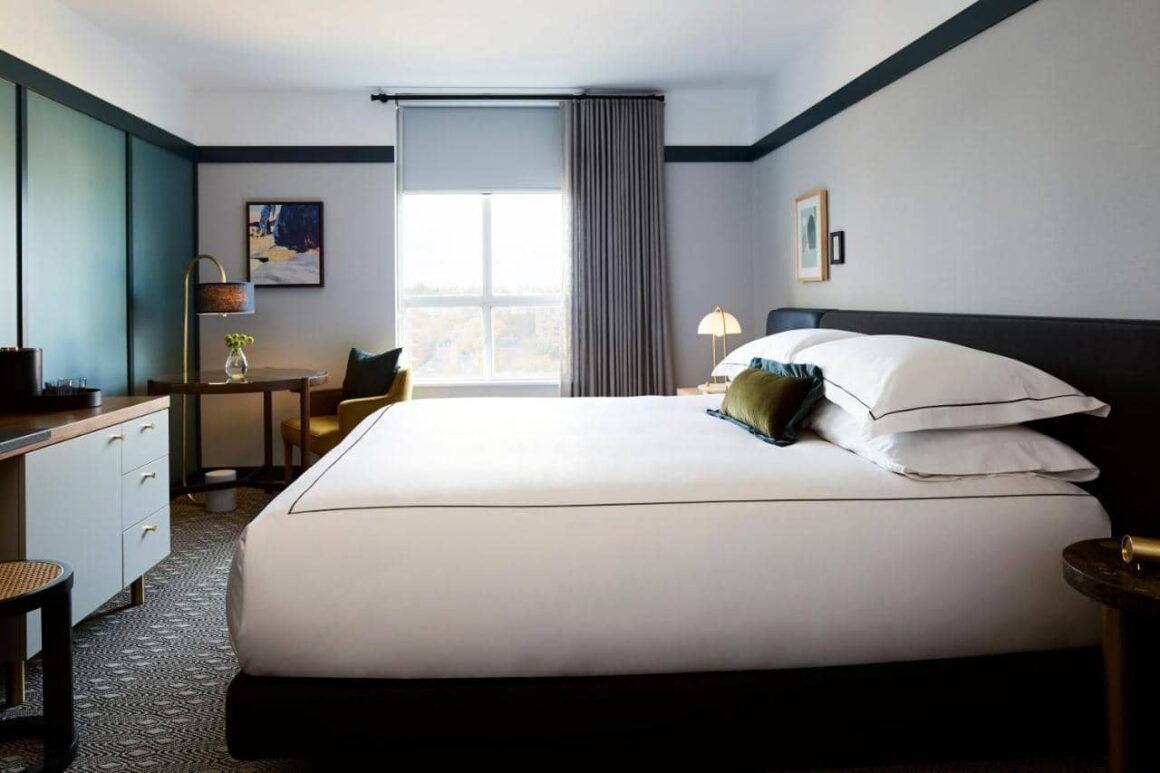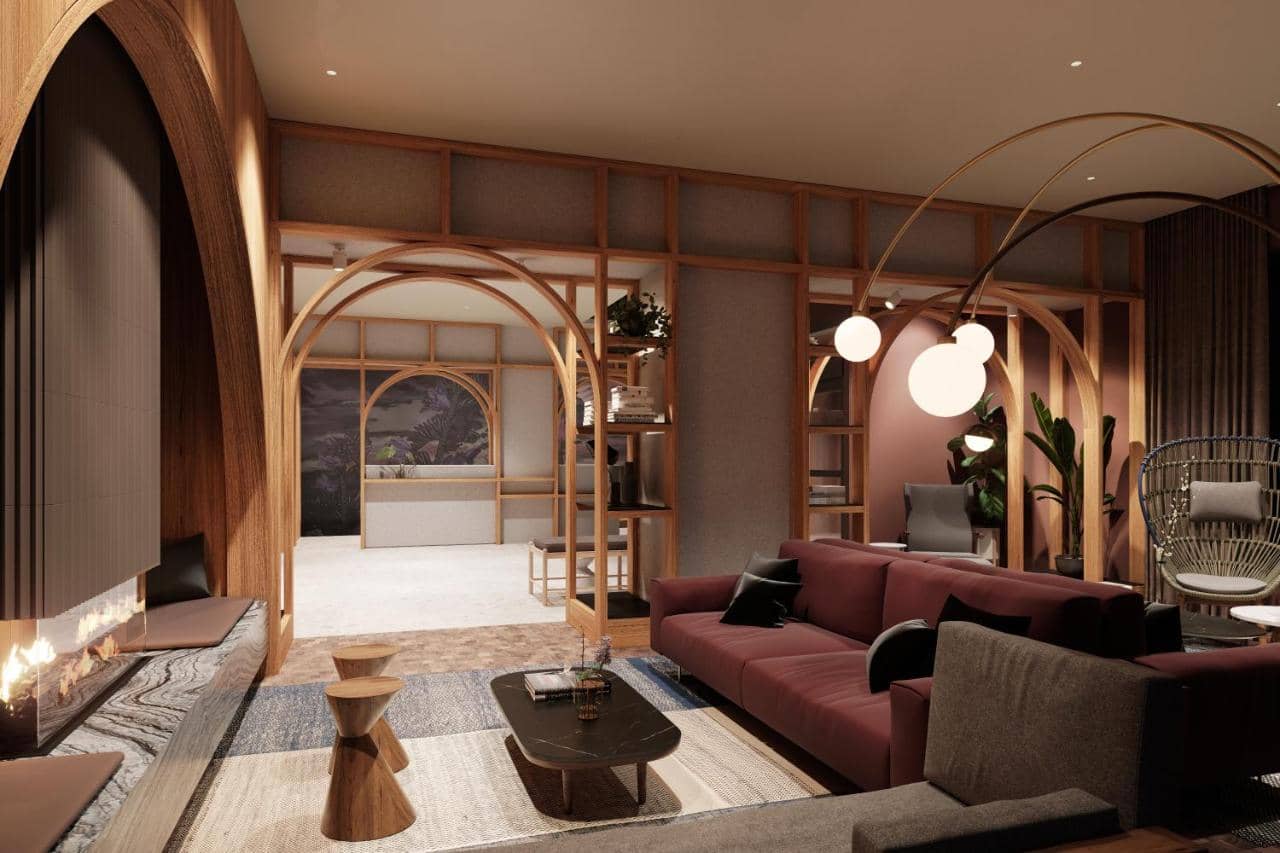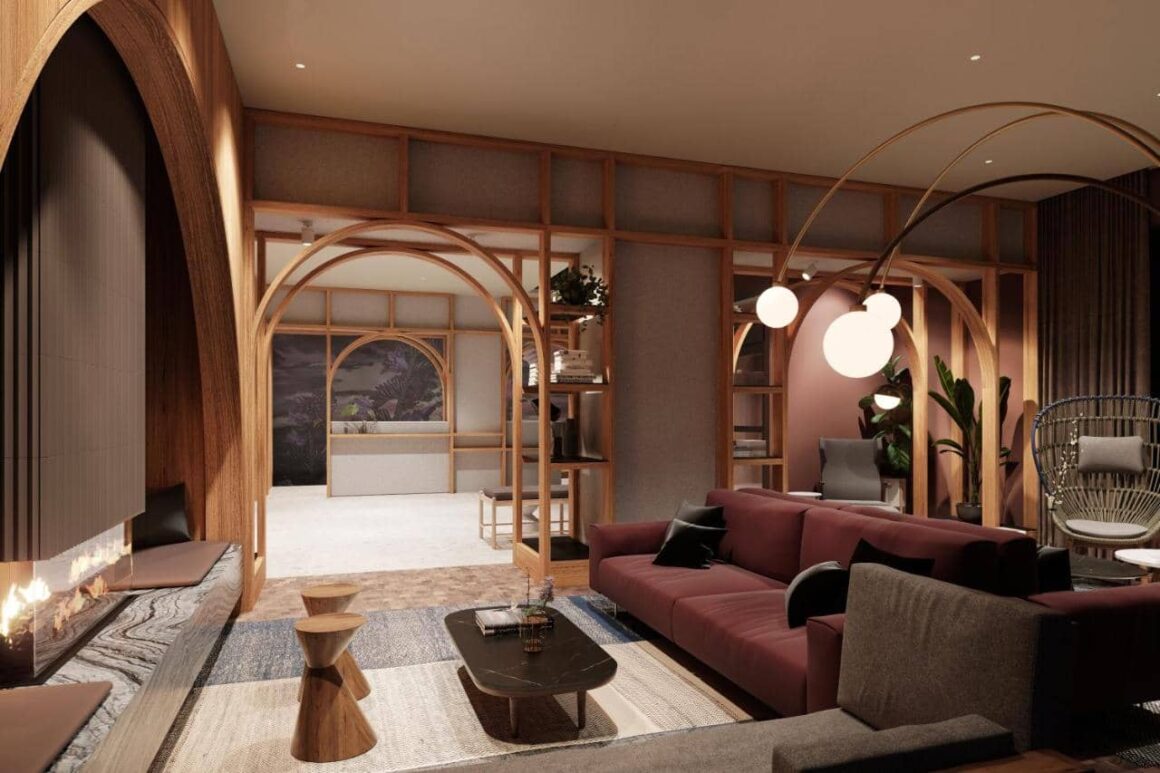 Delivering a workmanlike minimalism, Kimpton King Saint takes industrial blue, linen white, and shiny metal frames to a new level. To stay in this art-filled hotel, you don't need to pay anything for the pet. Even better, both dogs and cats are accommodated with two pets at a time and no weight limit at all.
Set amidst elegant Victorian homes of the iconic Bloor – Yorkville neighborhood, Kimpton Saint George is steps away from trendy cafes, exquisite seafood restaurants, and exciting art galleries that make a morning walk with your pet a lot more enjoyable.
Each of the guestrooms is carefully added with local artworks so you two can unwind in a rich bohemian atmosphere. If you're looking for a short getaway to chill out while your pupper is having fun with the dogsitter, grab a whiskey at a trendy craft pub just across the street from the hotel's door.
And don't forget that the Barbara Dog Park is just ten minutes away by car if you ever venture out to the Upper Jarvis neighbourhood.
3. The Ritz-Carlton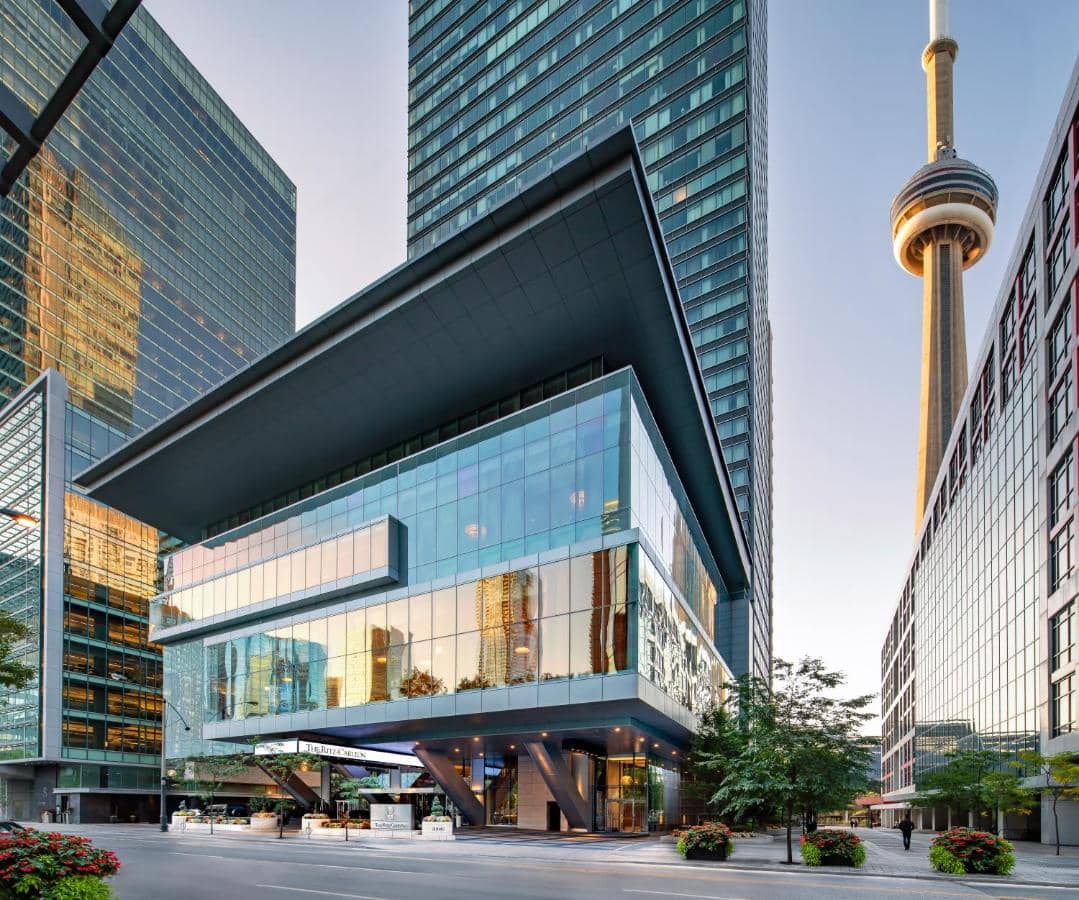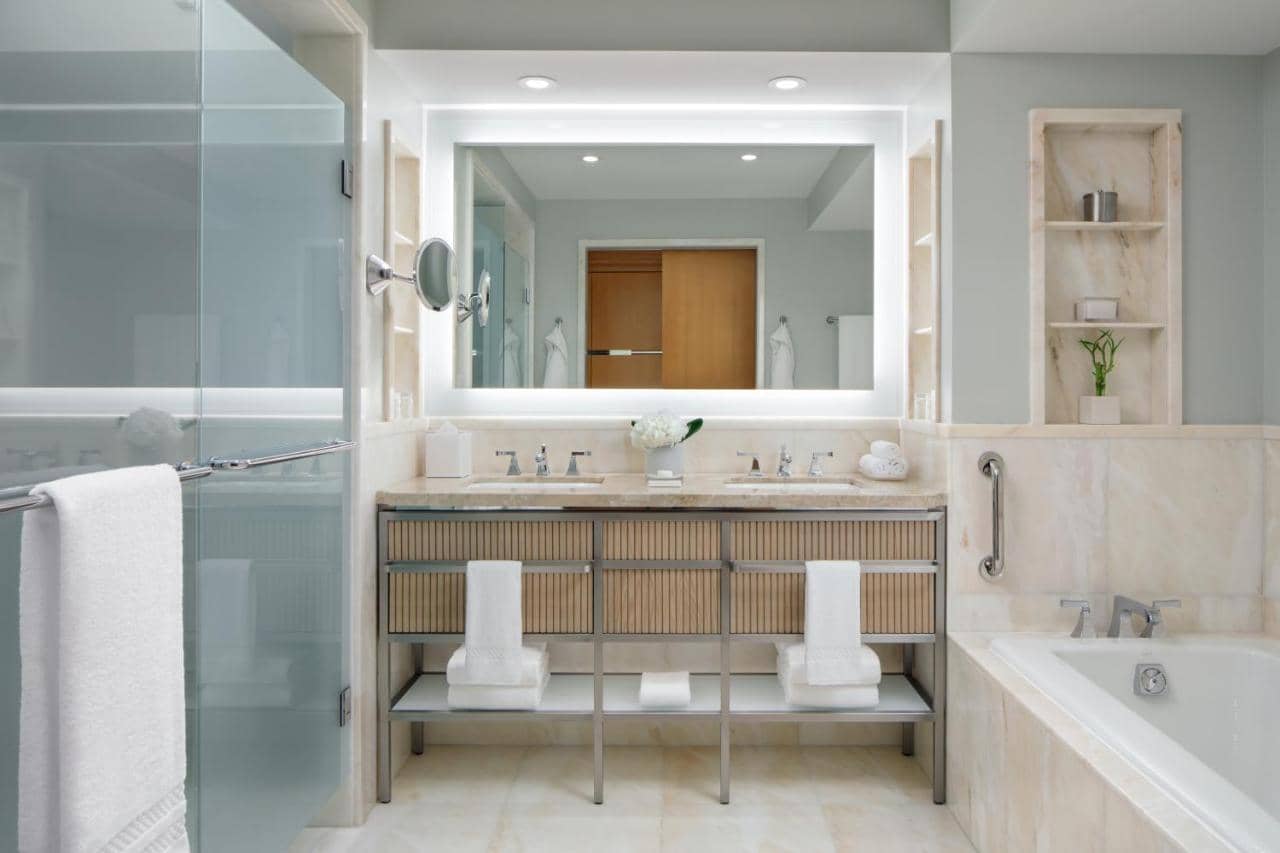 Who says Ritz-Carlton is only for noble figures and celebrants? Repeated guests with pets know for sure they're gonna have a whale of a time here every single time despite how many times they have returned. It's all thanks to the excellent service and lots of thoughtful facilities so they don't have to travel further afield for great fun.
First, you need to make sure your pet doesn't exceed 30 pounds and you have them leashed in public areas. Only the Club Lounge, spa, fitness center, restaurants, and bars are off limits for the pets.
Each room can take up to two pets, plus the additional cleaning fee varies depending on which room type you choose, which is somewhere between $150 for a Deluxe Room to $450 for a suite.
One of the coolest things we love about Ritz-Carlton is the ultimate glam retreat in its massive fifth-floor spa and the champagne nail bar. After a day checking out the nearby Roy Thomson Hall or watching a game at the Rogers Centre, sign up for an award-worthy treatment at one of the 16 spa rooms or recharge your tired muscles at the salt-water pool sports spa.
5. Bisha Hotel Toronto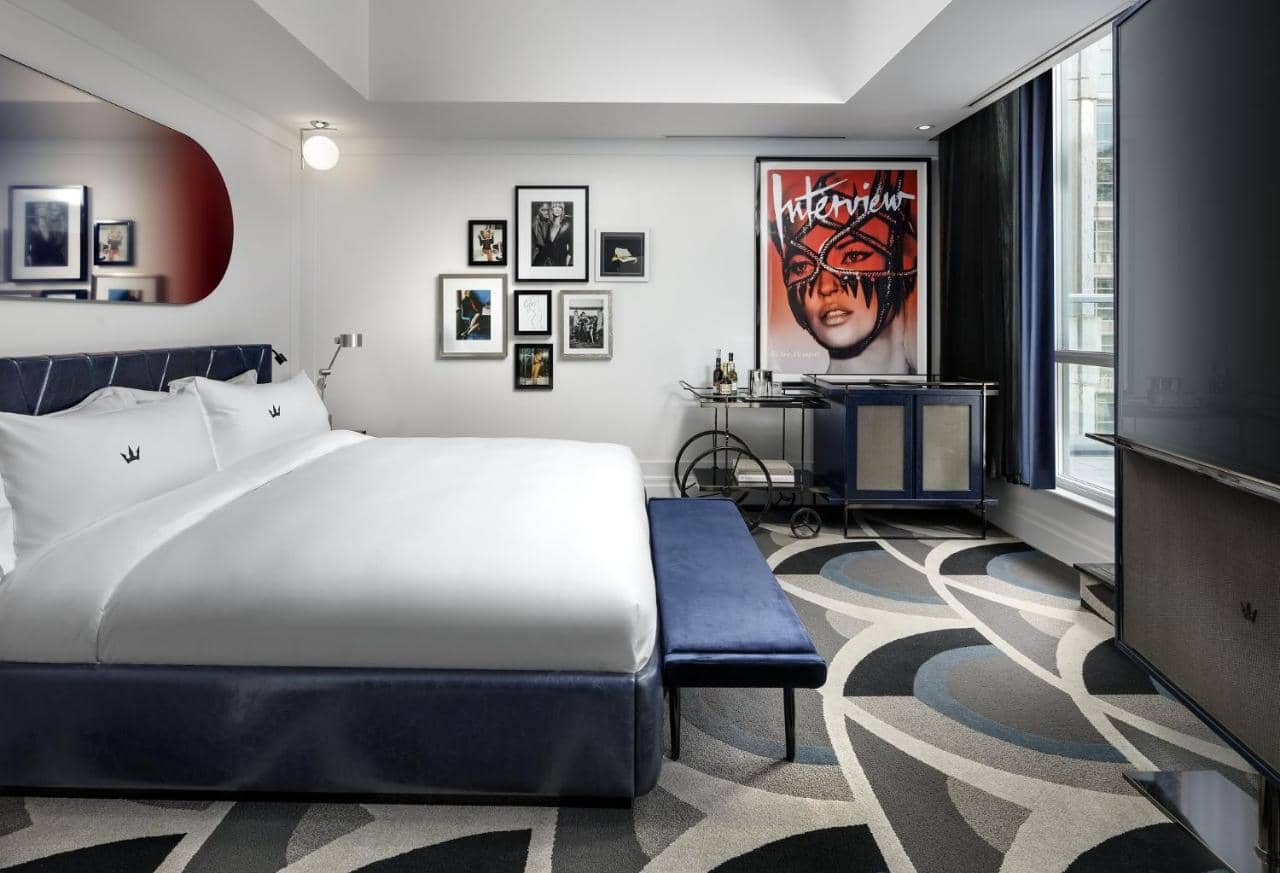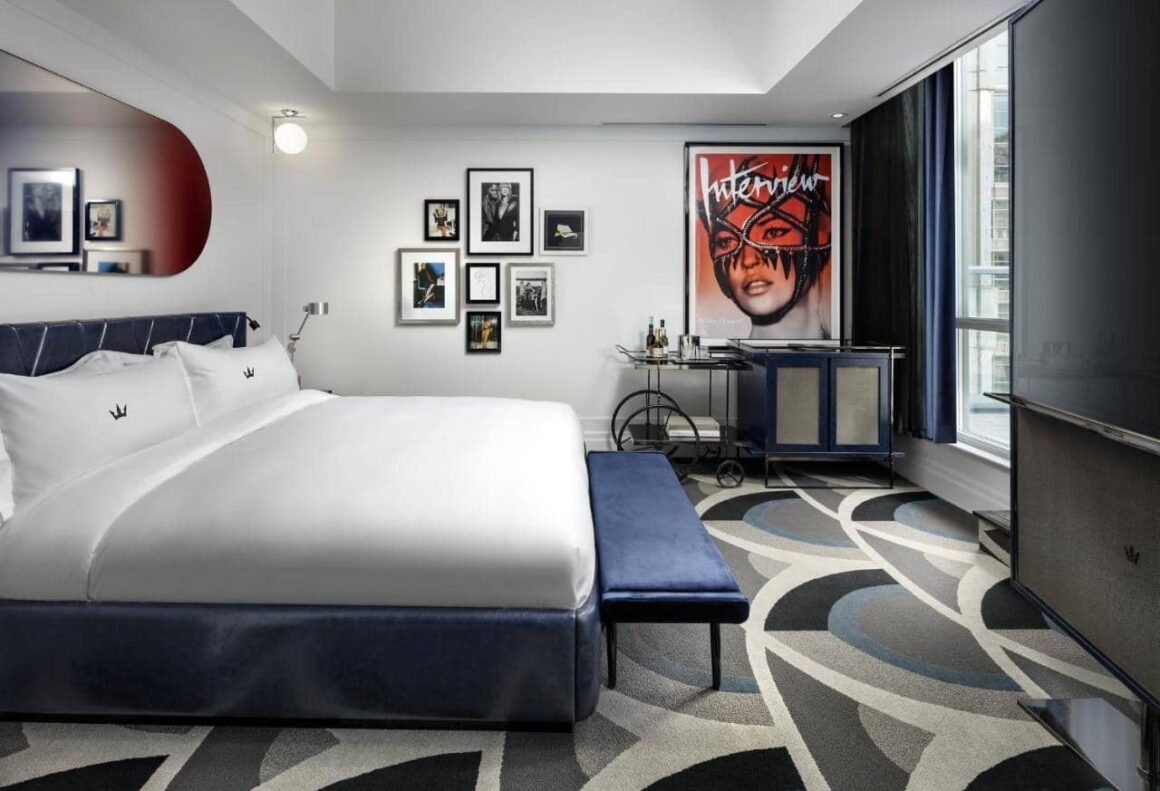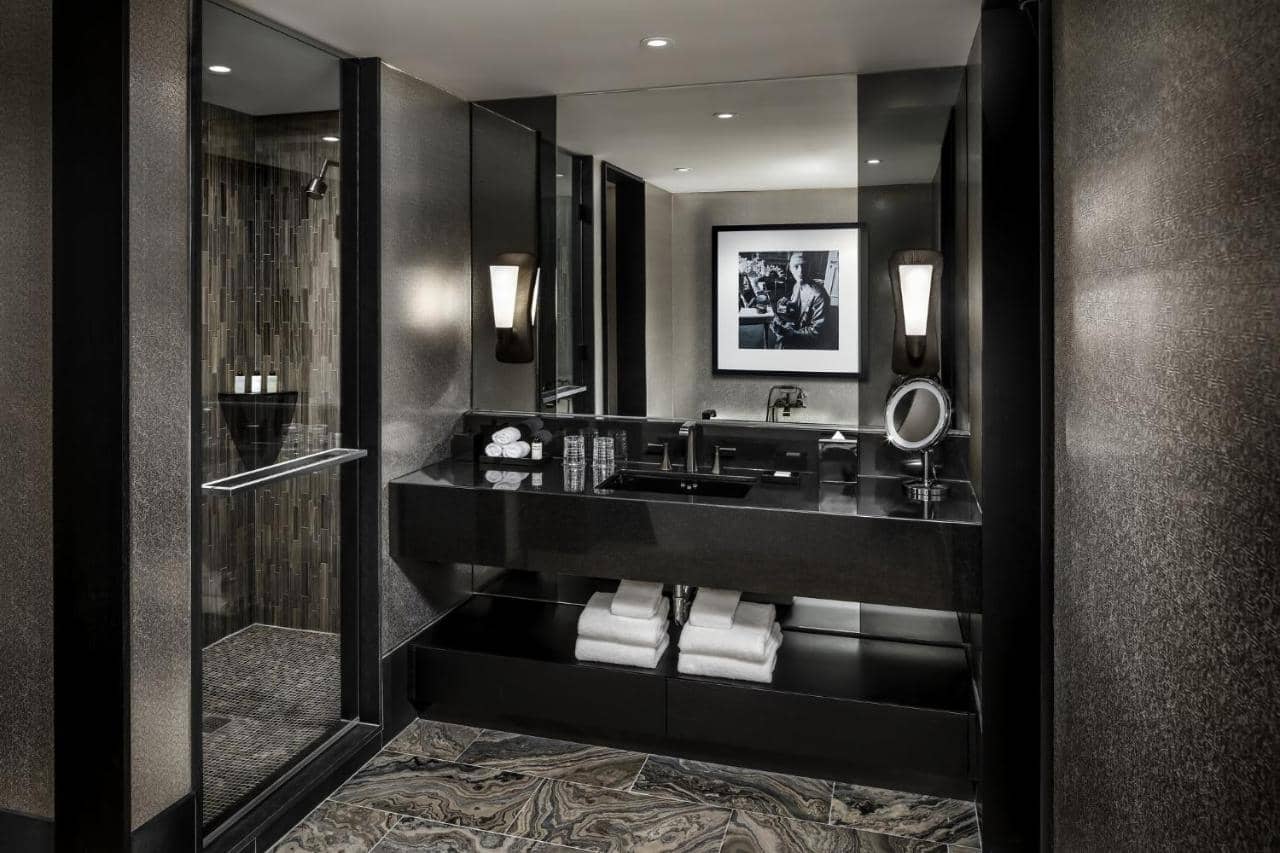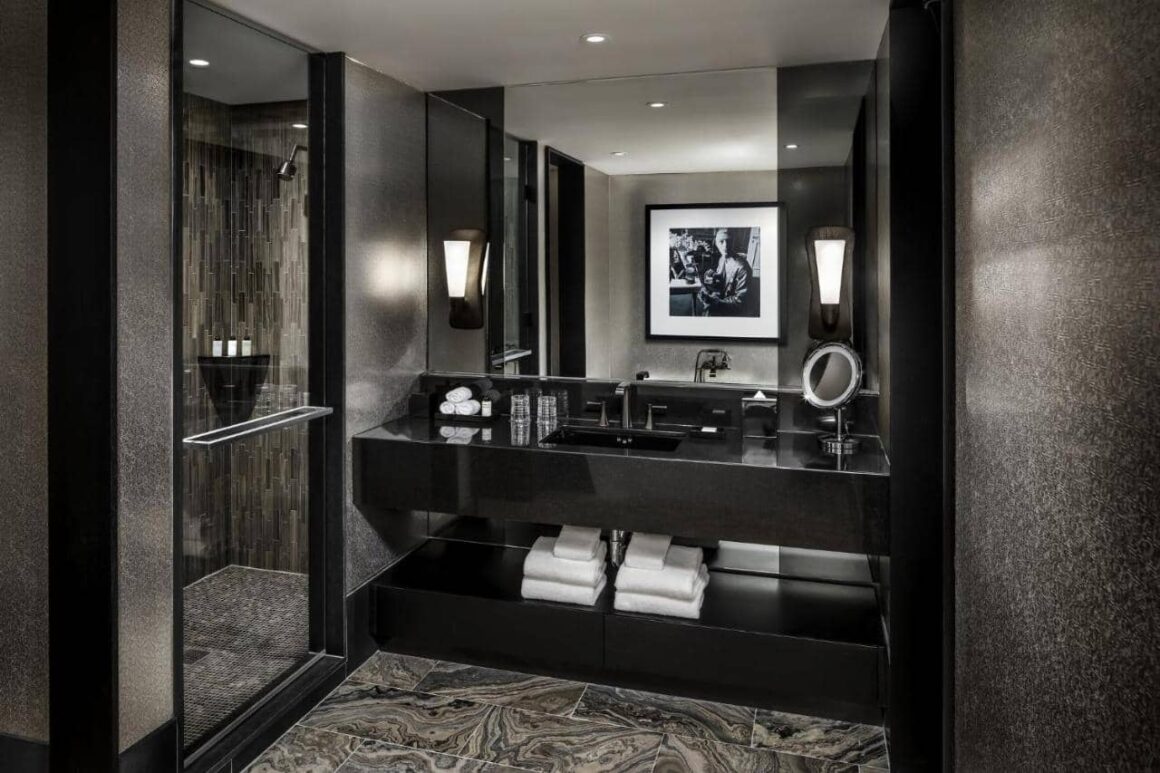 Bisha's take on the finer things in life is carefully translated through its tasteful assortment of the shiny marble floors, the velvet upholstery, and a bold transition from rich amber shades to dark purple curtains and jet-black leather bar stools.
Bisha is no more a stranger to jet setters, international rockstars, and art buffs. Going fancy doesn't mean Bisha will shy away from welcoming dogs and dog parents alike, as long as you take one pupper with you at a time. Bisha knows each pet is unique, so they advise you to reach out directly upon reservation and sort out what amenities are needed for a great stay.
Bisha keeps filling us with amazement. Despite such a notorious reputation, the hotel decided to keep it small and close with only 96 well-sized rooms and suites. Each unit is brushed up with selective artwork and a heated floor blanketed with geometric carpet brought by Grammy-winning artist Lenny Kravtiz.
6. The Hazelton Hotel Toronto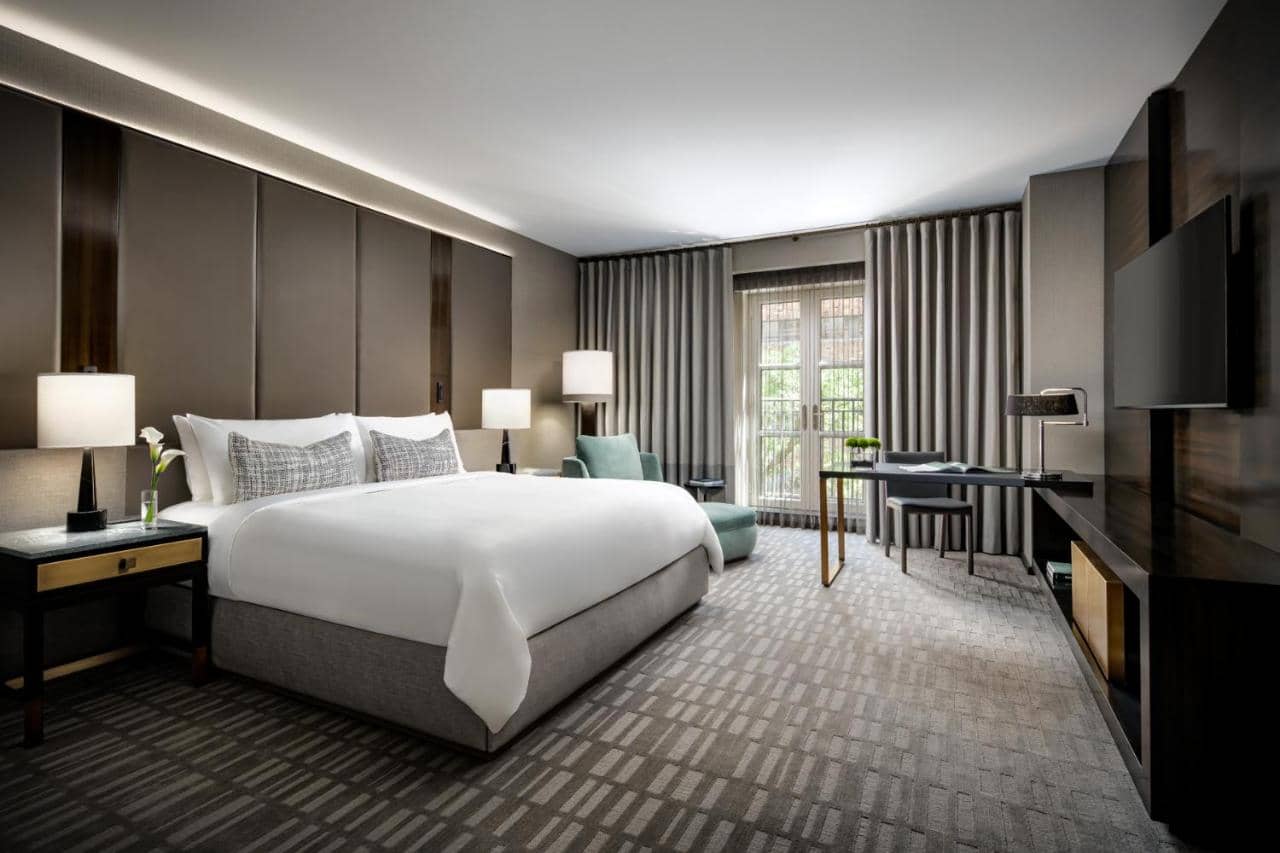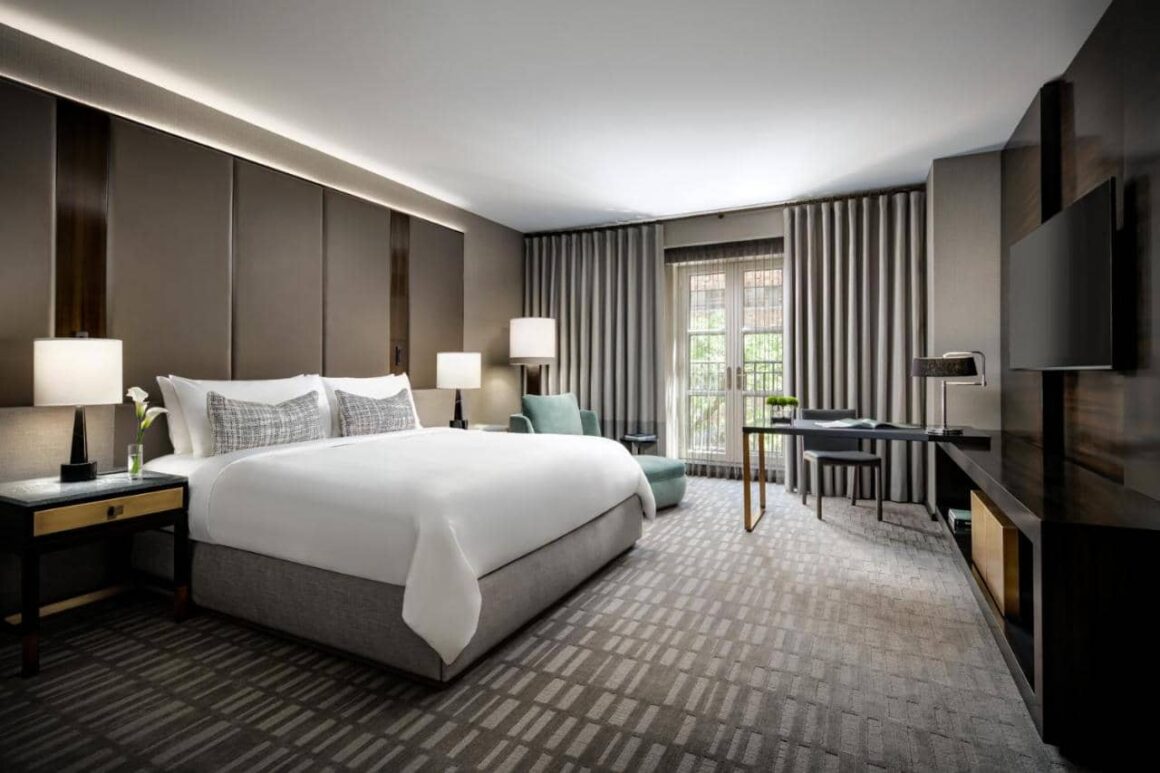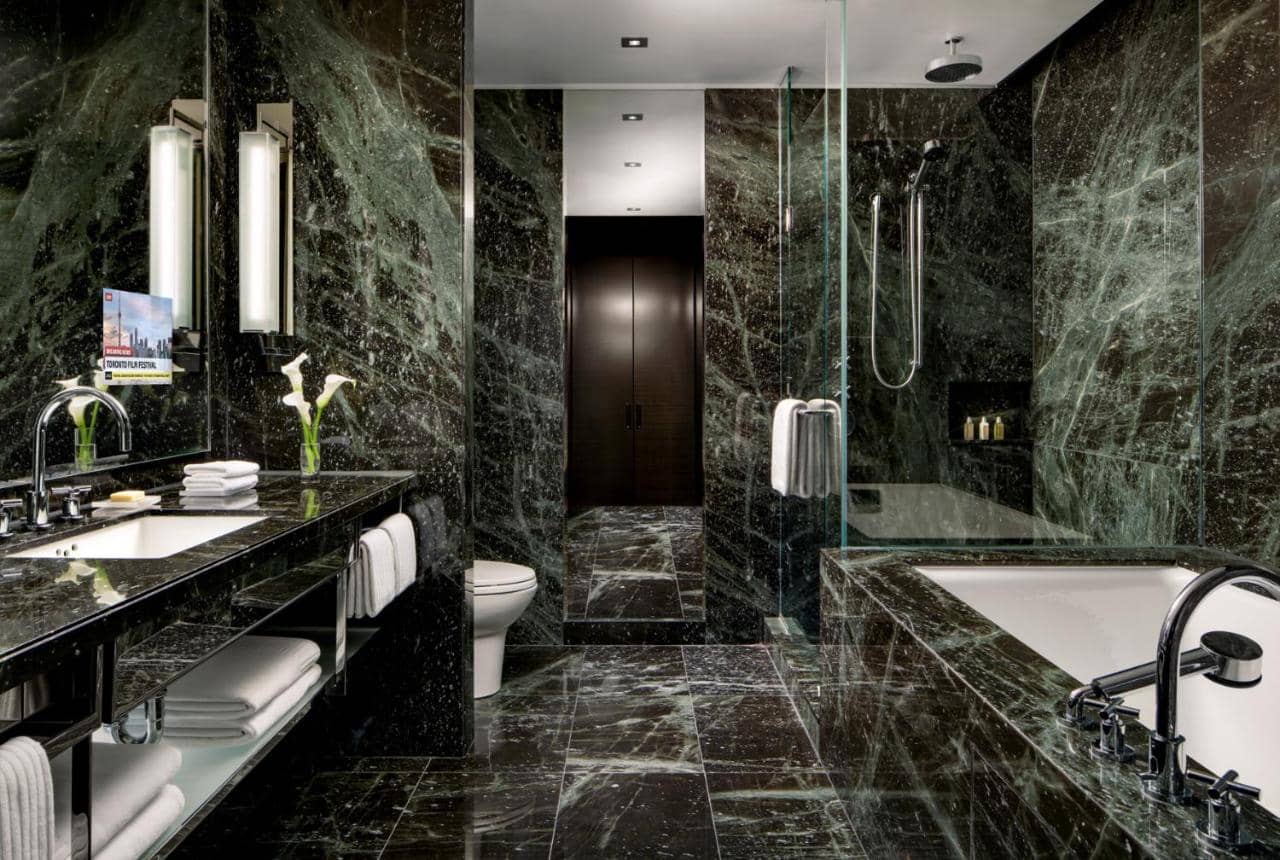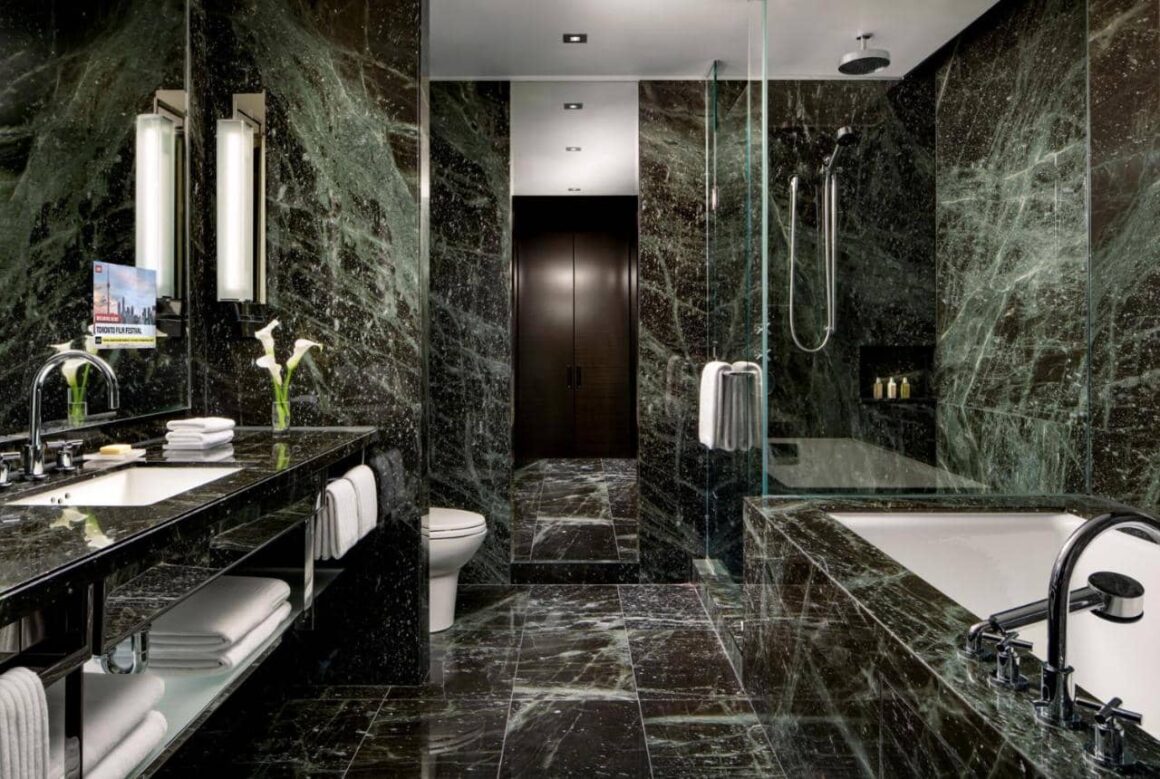 What would you do if some hotels only allow a maximum of two pets at a time? Well, in this case, The Hazelton will fit the bill. Three furry babies per stay cause no problem at all. All it takes is $150 on the fee. There's a weight limit though, so make sure your pet won't go over 50 pounds each.
On top of that, the location The Hazelton sets in makes your exploration a lot more accessible and interesting. A five-minute walk takes you to the Royal Ontario Museum and Queen's Park. Meanwhile, you're surrounded by a fleet of boutique stores that the Yorkville neighbourhood is famous for.
Each detail here is carefully curated by Yabu Pushelberg, a notable design firm with a great passion for a sleek and modern atmosphere using elegant materials and solid furniture.
From the grand French door that makes a statement to tailor-made upholstery, even a short stay at The Hazelton will immerse you in a never-before-seen astonishment.
7. 1 Hotel Toronto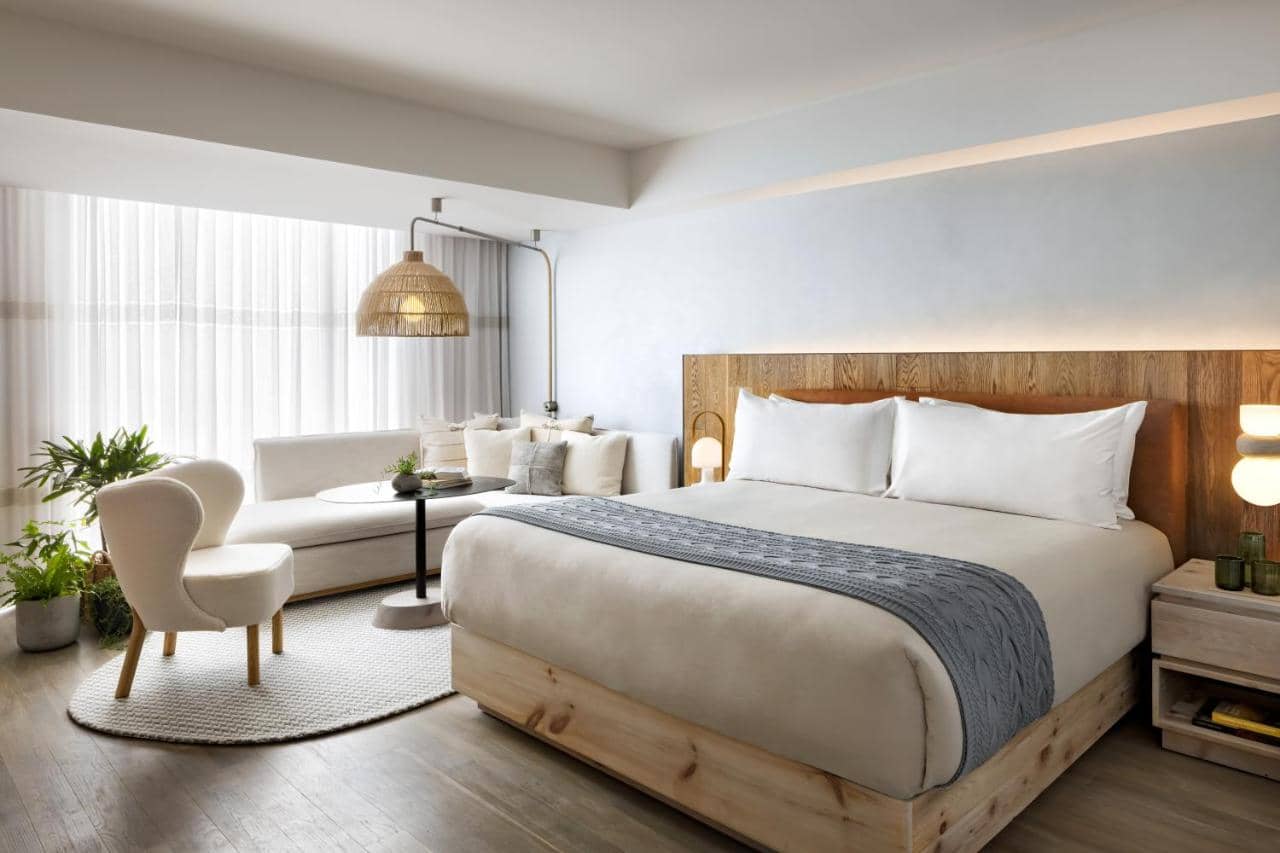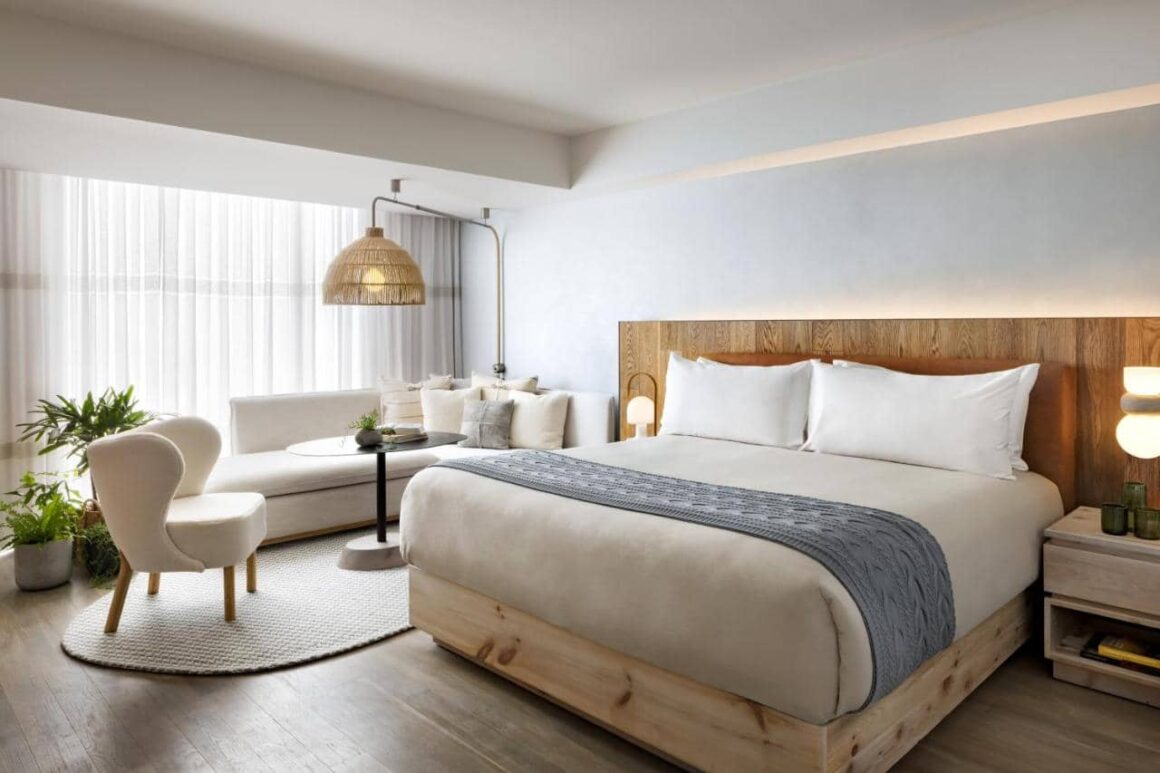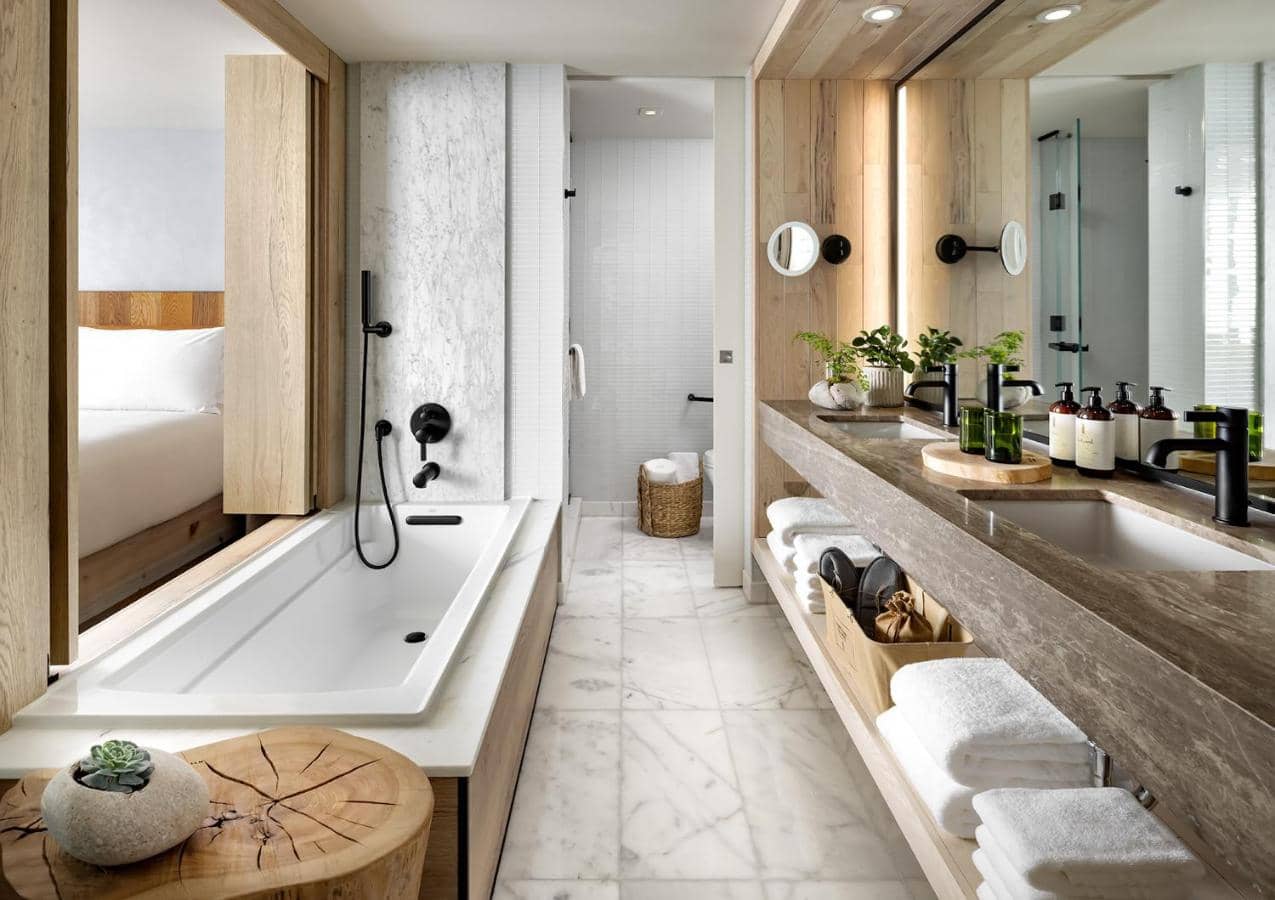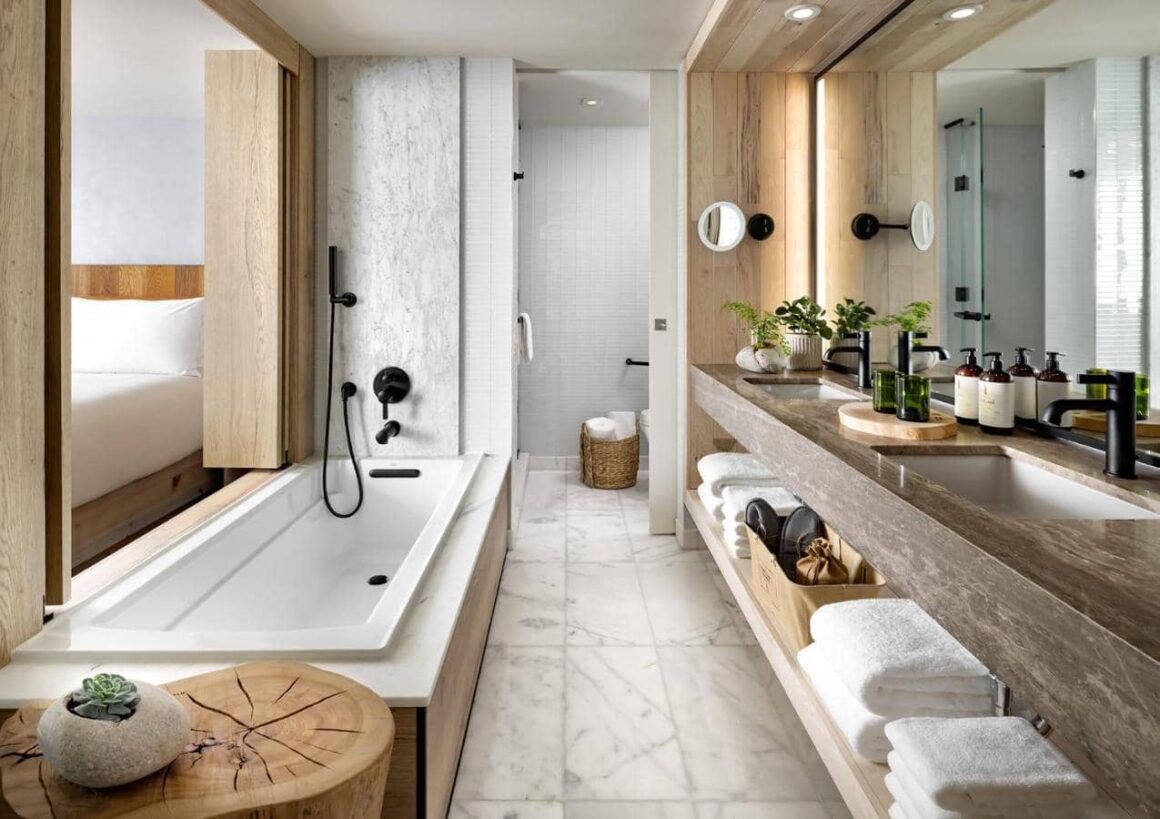 A breathtaking decor shines its torch on a green-friendly approach, 1 Hotel Toronto doesn't shy away from pampering its loving guests and pets with everything luxury-related. This time, take your pupper to the ultra-stylish neighbourhood of King West Village which is famous for its bustling dining scene and of course, the annual Toronto International Film Festival.
Going beyond the sustainability matter, 1 Hotel plays host to a plethora of highly-visited restaurants and bars. We specifically love to have at least one meal a day at 1 Kitchen whenever staying here as its seasonal recipes using local ingredients are too tempting to miss out on.
On top of that, the open concept wrapped with floor-to-ceiling windows and spruced up with organic textures and living houseplants makes it a lot cozier to dine in.
Now comes the biggest question: do pets cost anything to stay at 1 Hotel?
Absolutely not!
Not only is there no extra fee but you also don't have to fret over the weight limit or size. All it takes is a leash if you need to tag him or her around the hotel and your presence whenever the housekeepers provide service to your room.
8. The St. Regis Toronto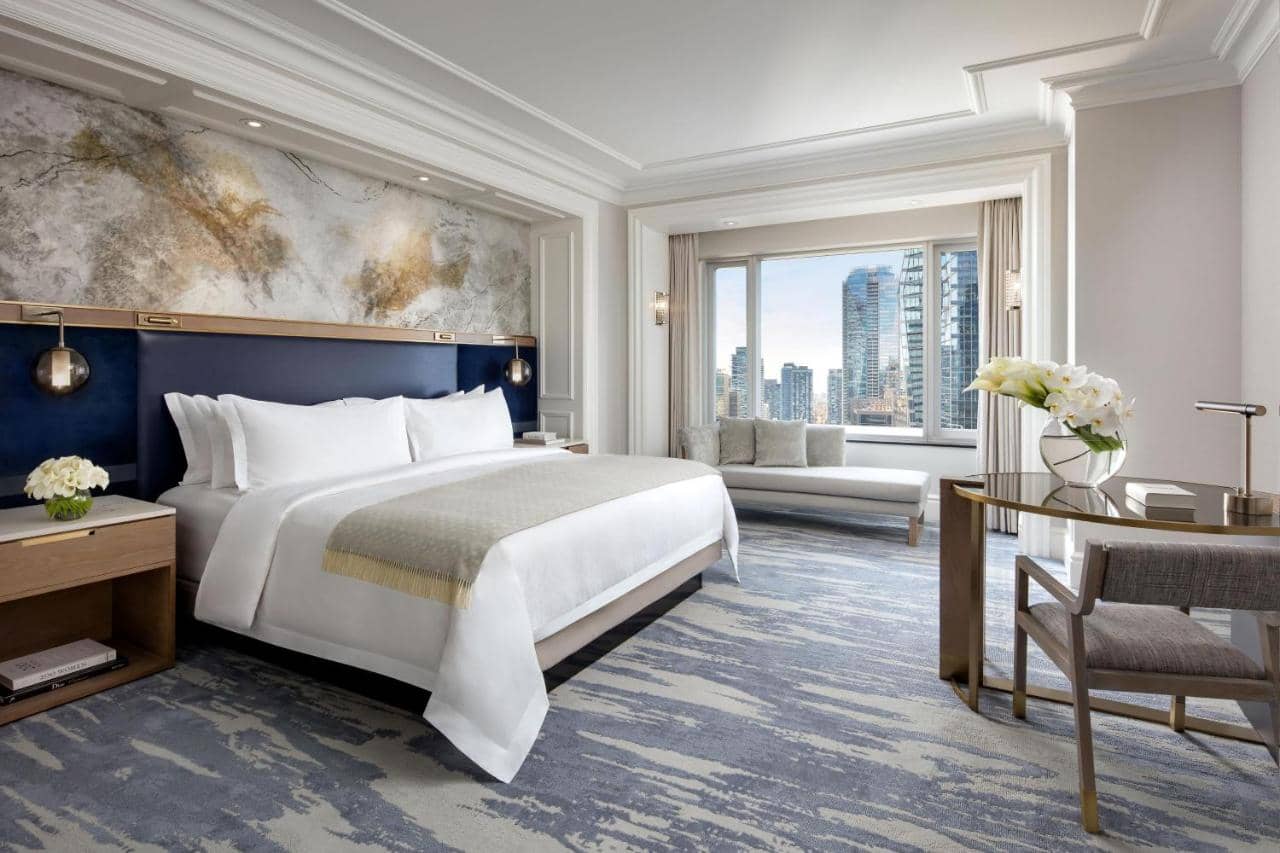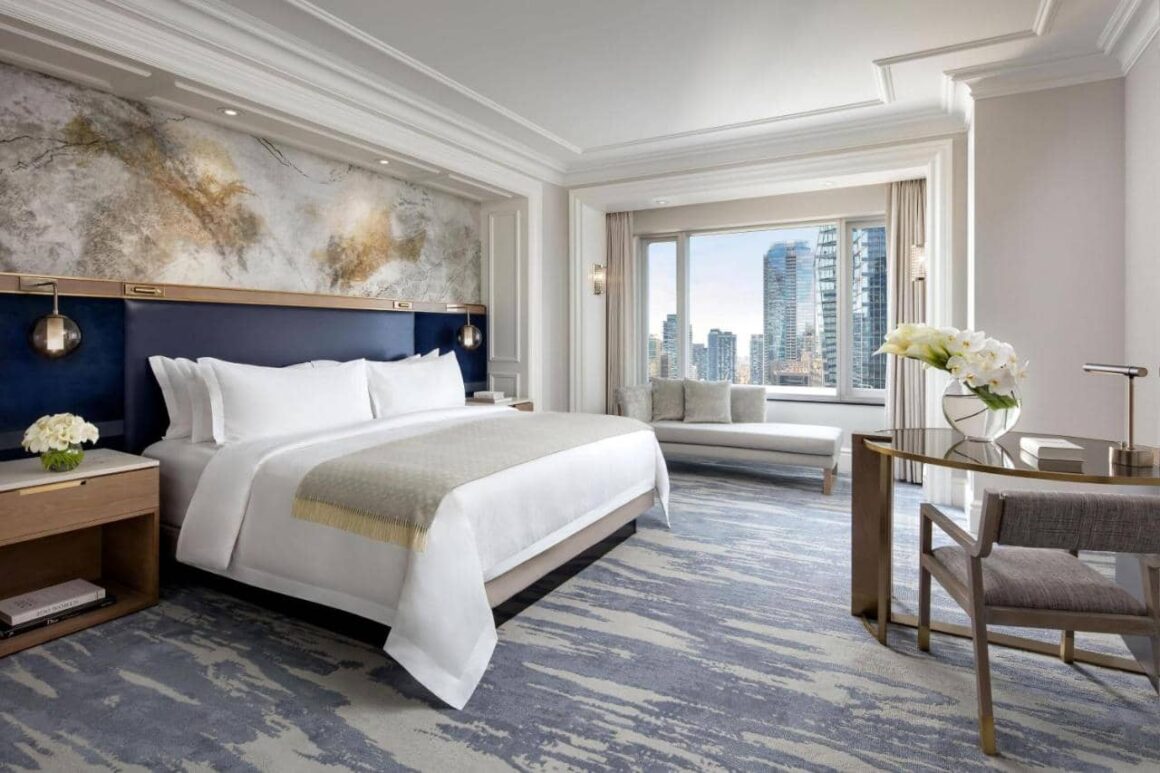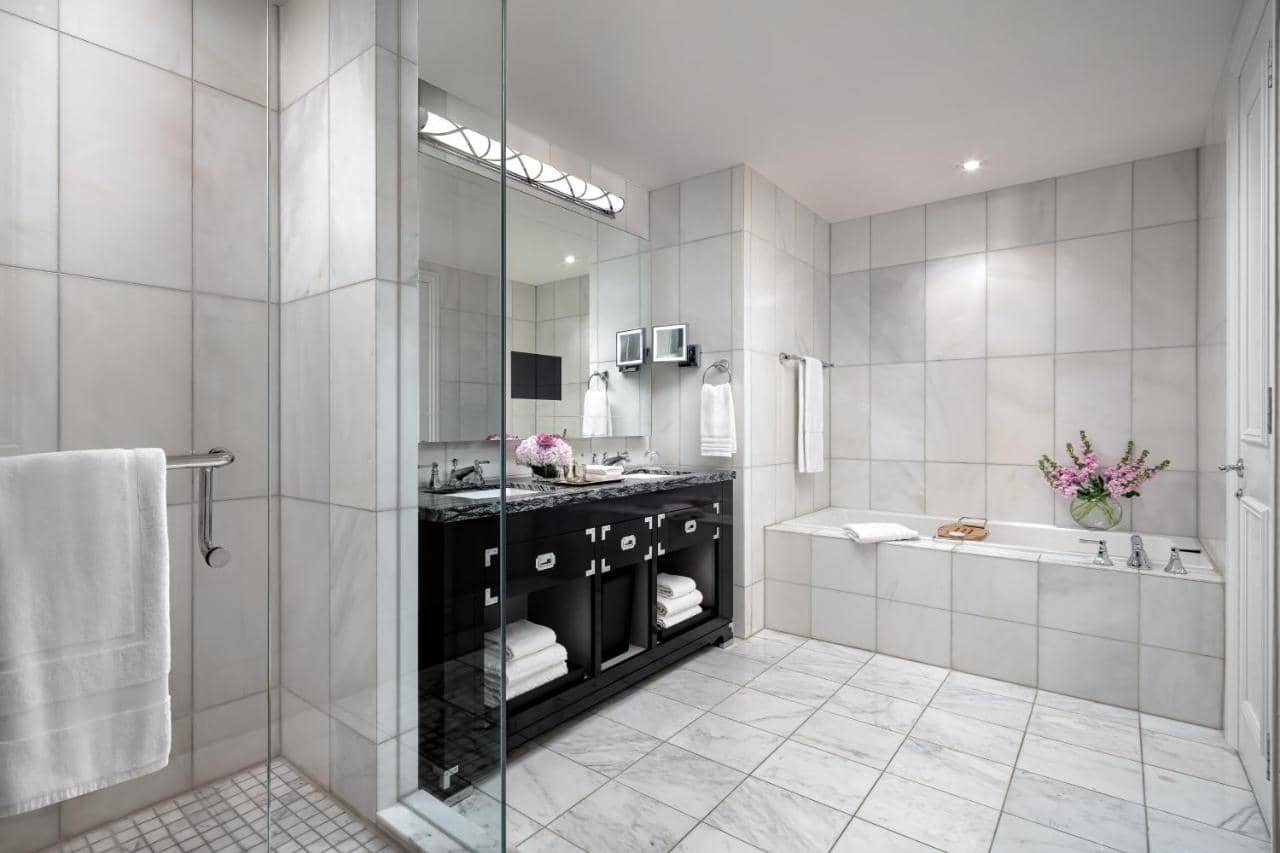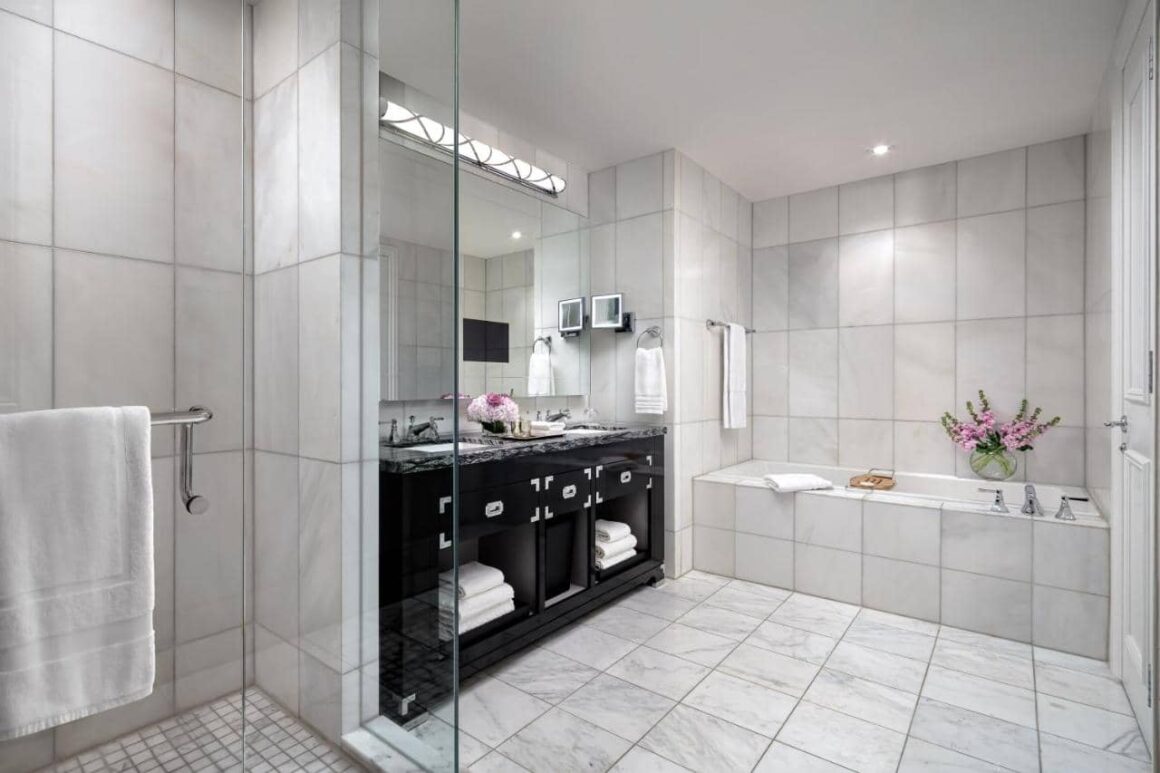 Opening its door in 2012, St. Regis is a glamorous add-in to the ever-eclectic scene of Toronto's skyline. Think plush beds topped with Italian linen with a sweeping wraparound vista of the dazzling city lights enfolding your private living chamber.
St. Regis takes all dogs and cats at no additional fee, as long as he or she doesn't weigh over 25 pounds with a maximum of one pet at a time.
This apartment-style hotel is dubbed as the second tallest residential building in all of Canada, sitting smack dab in the core of the sprawling financial district. Engage in a fun morning stroll walking down Saks Fifth Avenue or window shop at the boutique stores along Bloor Street. As the sun beams down, let your pupper fall asleep in the crate while you're out visiting your favorite bar at the nearby Distillery District.
Now if you're not in the mood to venture out that far, hail the lift to the 31st floor where Louix Louis gourmet restaurant is located and munch on some juicy Tomahawk steak.
9. The Omni King Edward Hotel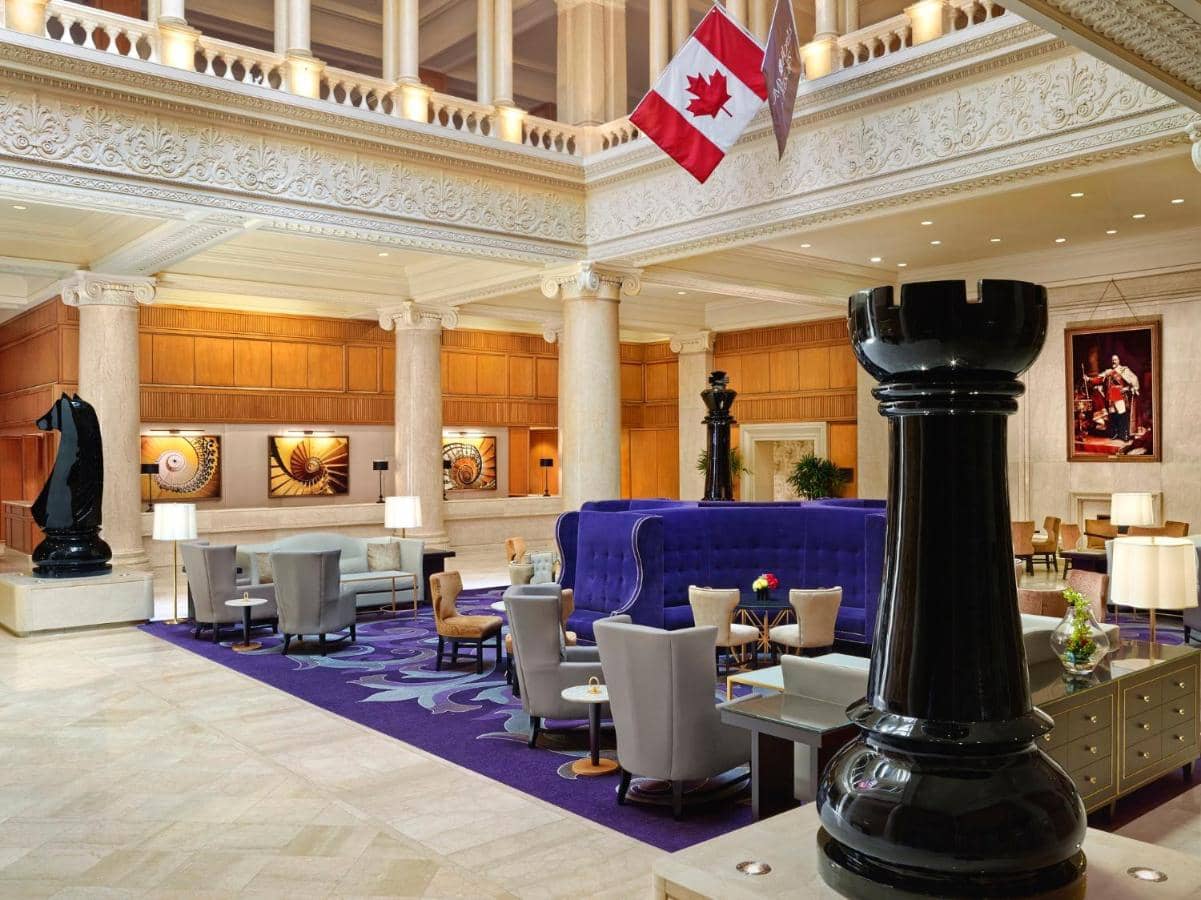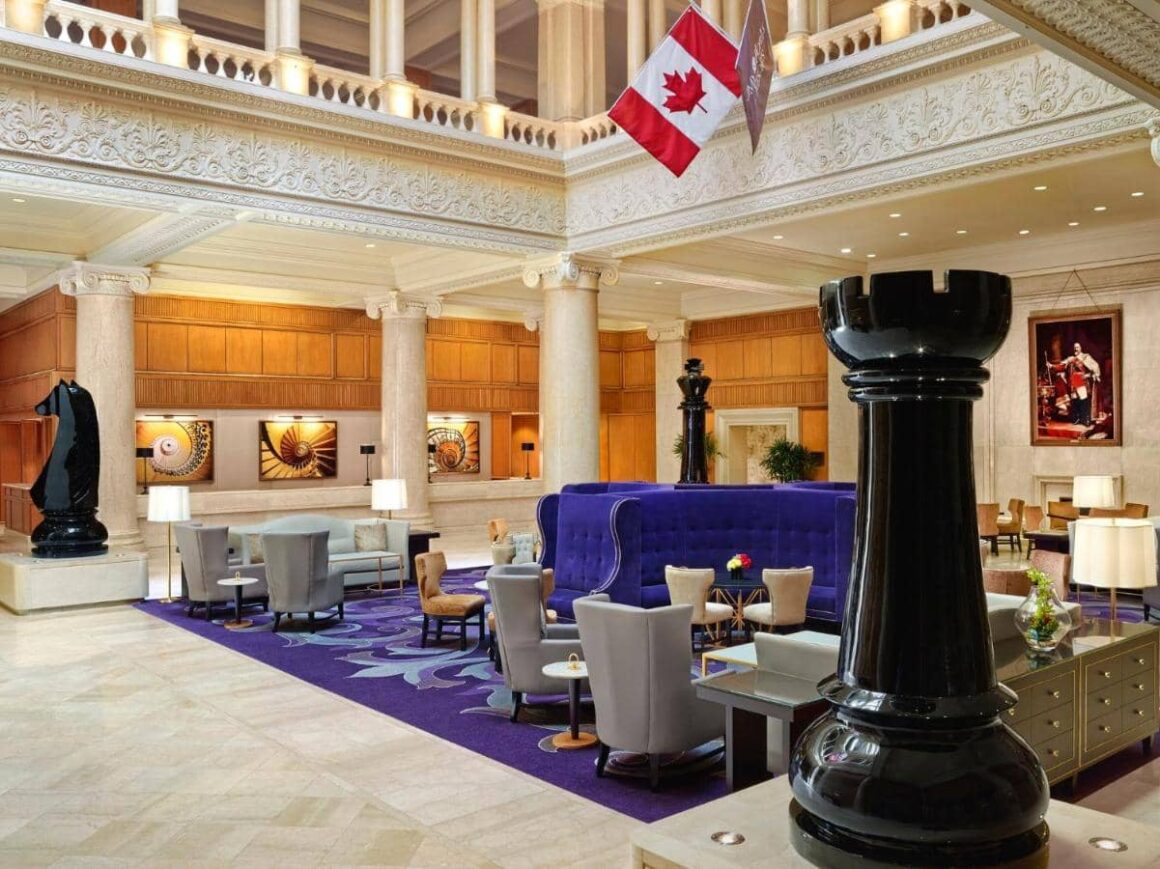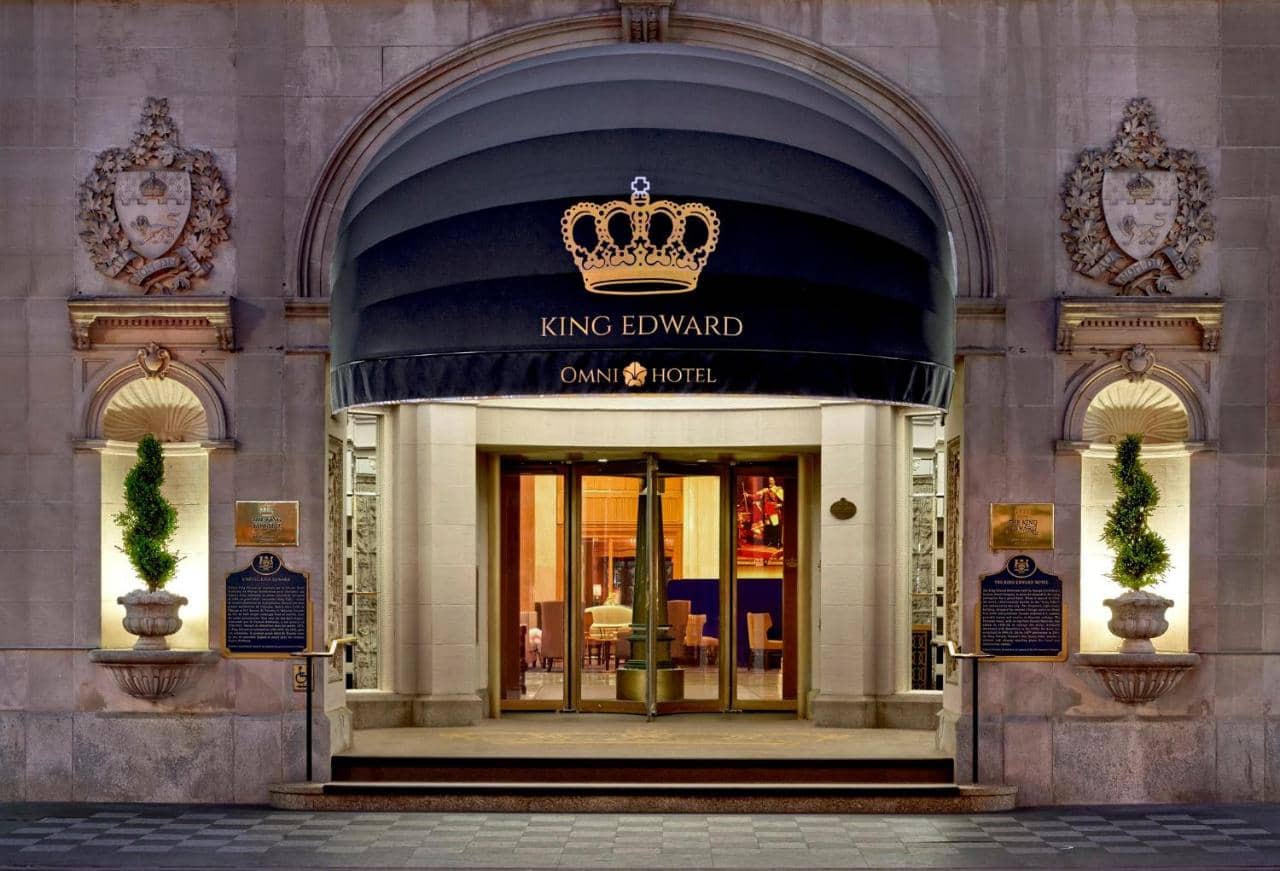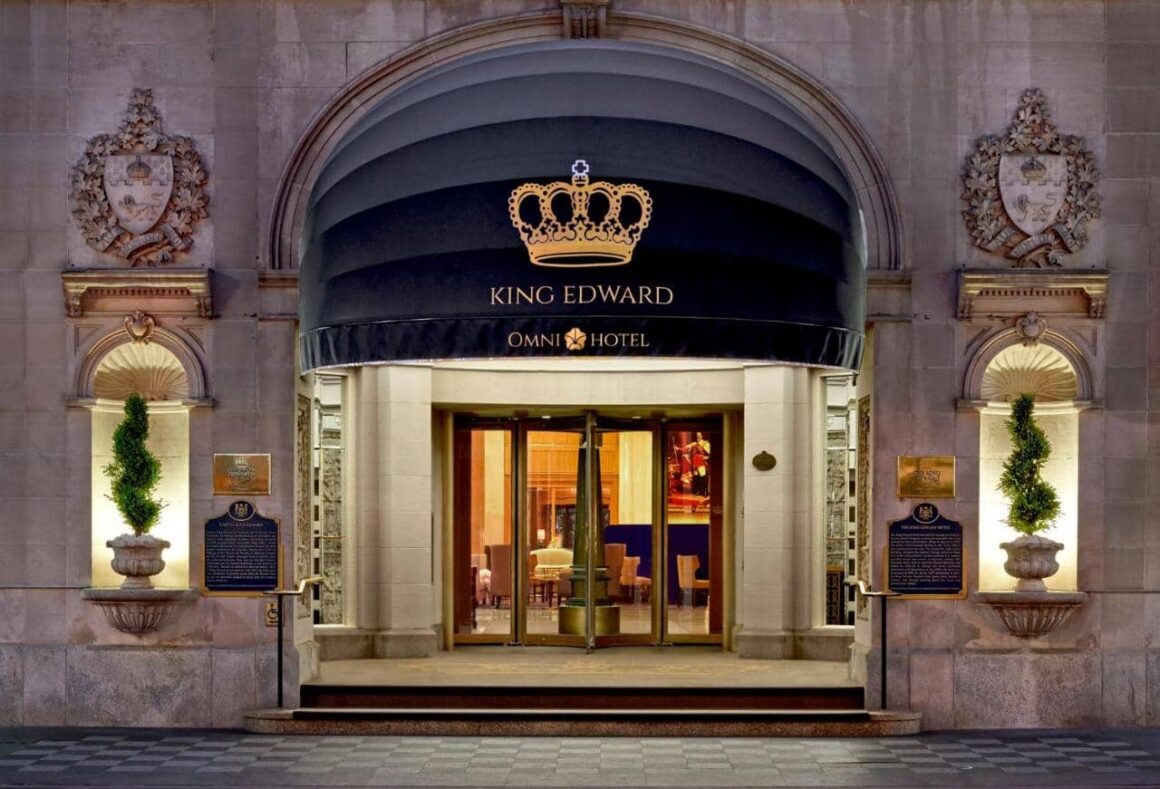 Looking to treat your four-legged friend with something extra on their special occasion? The Omni King Edward Hotel is the way to go. The additional fee is not downright hefty, which comes at $150 per stay for pets up to 40 pounds.
Named after a king and built by one of Toronto's richest men, the Omni King Edward Hotel has stood the test of time since 1903. After over a century, the Omni King Edward has been a household name for noble figures and global celebrities. Britney Spears, The Beatles, Ernest Hemingway, and Prime Minister Justin Trudeau have once visited.
Today, the Omni King Edward boasts 301 guestrooms and suites spanning 18 floors. Each room is adorned with colors of royalty such as regal red, purple, and gold.
The historic luxury hotel is roughly eight minutes away from Toronto Old Town on foot, a heritage neighborhood peppered with 19th-century landmarks and Victorian industrial architecture. To promote the hotel's heritage feel even further, they trick out the main hall using enlarged photographs of old English coins along with massive large prints of Canadian Edward VII postage stamps.
Now you know which hotel wins your heart, it's time to make a better plan for your visit. We believe these hikes and trails give you and the pet a great outdoor escape in Toronto, while these scenic rooftop restaurants are perfect for a romantic lunch date while your pet is with the dog-sitter.